June 4 - 10 2023: Issue 586

Mould set to rise Inside Your home this Winter: How to Keep Air and Surfaces Healthier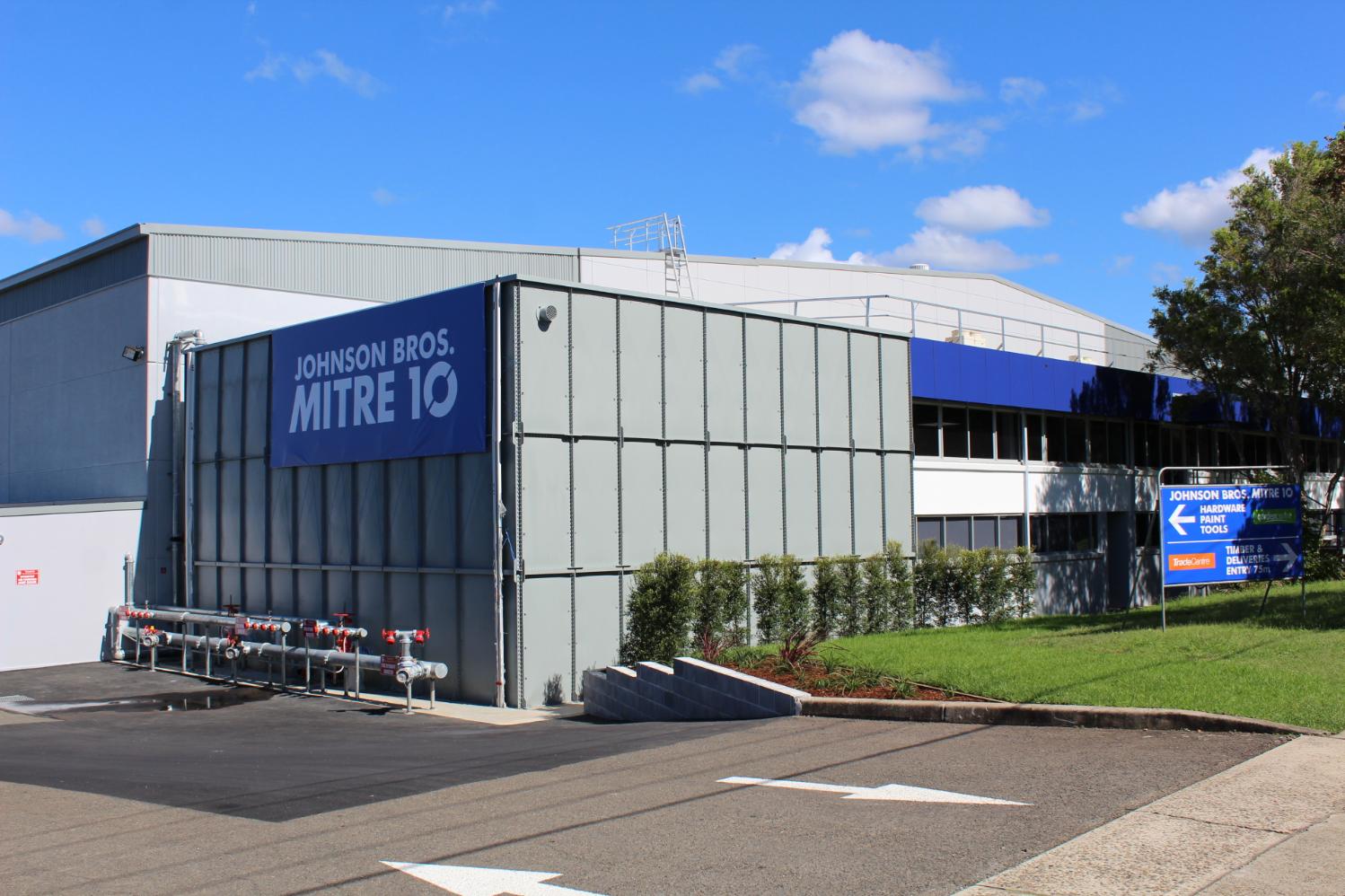 It's starting to get cold and when it does we tend to close windows, draw curtains and blinds to keep warmth in and bring still damp clothes in off the line as the sun slips towards the horizon to 'air' them overnight inside before putting them in closets and drawers. We put down the
draught stops
, check seals on windows and slide a thicker mat over those bathroom drains that seem to filter a draught into the home.
However, this Winter, after three consecutive La Niñas, conditions are ripe for a mega-mould season.
Mould is a fungal growth that reproduces via tiny airborne particles called spores. When these spores settle on moist, plant-based construction materials such as wood, wallpaper or plasterboard, they can form a new colony. Living in a mould infested home is harmful to your health.
The World Health Organisation recognises mould can be harmful.
A 2022 Asthma Australia report revealed people living in mouldy homes were more likely to have asthma and allergies. A systematic review of peer-reviewed research found children living in mouldy homes were more likely to experience asthma, wheeze and allergic irritation of the eyes, nose, throat and mouth (allergic rhinitis).
Living with mould is a source of stress; people worry about the consequences for their health and there is also a growing body of evidence describing the negative mental health effects of mouldy, damp homes.
Further, mould remediation can be costly. A
study by Victoria University
found half the defects causing mould were water-related. These were more expensive to fix than other problems, by an average of A$7,000.
What can you do about it?
Get rid of it!
Bathrooms are prime candidates for mould and mildew, but these are not the only areas where surfaces will show black mould forming. Inner hallways, ceilings where the roof cavity has been penetrated by water, will all start to turn black.
If you have mould appearing on the ceiling and upper walls of rooms there is a problem in the roof cavity and with your roof. You need to fix where the leak is first and then clean it off and invest in some mould limiting paint. Although these mould-defence products are more expensive, the cost for prevention is going to be much less than letting it go and much less than a family member falling ill.
If you have wood furniture this can accumulate mildew left over from Summer an Autumn humidity. Hard floors, whether wood, tiles or other, can also be a place where a coating of moisture and condensation build-up becomes a breeding ground for spores.
Although some of this can be alleviated by a dehumidifier, or using an upright airer in one room of the home where a window can be left open, a few other measures can be taken to reduce condensation within the home and the conditions that promote mould and mildew with a few easy steps and a bit of regular maintenance.
Dealing with mould in your home
Prevention is more efficient than removal. The key is keeping the house dry and free of dust.
The list is to make sure you:
fix leaks, including roofs and walls as well as plumbed appliances such as dishwashers
increase ventilation and air circulation with windows and fans
use extractor fans when cooking, bathing or drying laundry
use a dehumidifier
clean condensation from inner windows
clean and apply a good furniture polish to wooden furniture
An exhaust fan in the bathroom will stop condensation build-up in the bathroom areas, or a laundry where a dryer is. Bathroom fans are essential for removing moisture and bad odours from the bathrooms in your home, preventing the growth of mould and mildew. By removing excess moisture from the air, you can also prevent paint from peeling and prevent doors and windows from becoming warped. If your bathroom doesn't have one, installing one will cut out cold and hot weather moisture. If you do have one and it's not been replaced for years, the great new products available will be a low cost of making the air and moisture inside your home healthier.
Installing or replacing a bathroom fan is a moderately easy DIY project for homeowners with basic electrical and carpentry skills. The only connection you can legally make to the fixed wiring in your home (unless you are a licensed
electrician) is to push a plug into a socket and flick the switch, so bear this in mind if you wish to self-install. Although electrical work seems simple,
there are many risks, including electrocution and circuit overload – which can lead to a
fire.
You can physically install the fan and other components, but you cannot legally make any electrical
connections. Follow exactly the instructions of your electrician and the manufacturer to ensure the
safety of your home.
The first thing you need to do when choosing a new bathroom fan is determine the CFM rating for your bathroom, so you can buy the appropriate strength fan.
CFM stands for "Cubic Feet per Minute" and refers to how much air the fan can move per minute. Small bathrooms will need low CFM fans, while larger bathrooms may require fans with a much higher CFM.
Fans are available in a range of sizes and
shapes, so each has different clearance requirements.
Make sure you read the manufacturer's instructions fully
before you start cutting into your ceiling.
To calculate the CFM for your bathroom, multiply the room's cubic footage (length x width x height). For example, if your bathroom measured 120 square feet, you would multiply that by the height of the ceiling (say 8') to get 960. THEN divide by 7.5 to get a CFM rating of 128.
You will find the CFM rating of a new fan printed on its box.
Consider the sound rating of your fan. The sound rating of your new fan, which is measured in sones.
New fans usually have a sound rating somewhere between 0.5 (very quiet) and 6 (very loud).
Some people prefer to have very quiet fans, while others value the privacy offered by louder fans, especially in public areas of the home.
Like the CFM, the sone ratings of new fans will be printed on the box
Choose the location of the fan. The location of your bathroom fan is important. It should be installed at the centre point between your shower and toilet for optimum ventilation. However, if your bathroom is very large, you may need to install more than one fan.
Install self-closing exhaust fans and
ducts to prevent heat-loss in winter, the
loss of cool air in summer, and entry of
insects or vermin anytime.
We'd recommend doing your measurements and then speak to the trained friendly staff at your local Johnson Brothers Mitre 10 store about your requirements, and whether you want a products you can self-install or one you will be calling an Electrician and Builder in to install for you.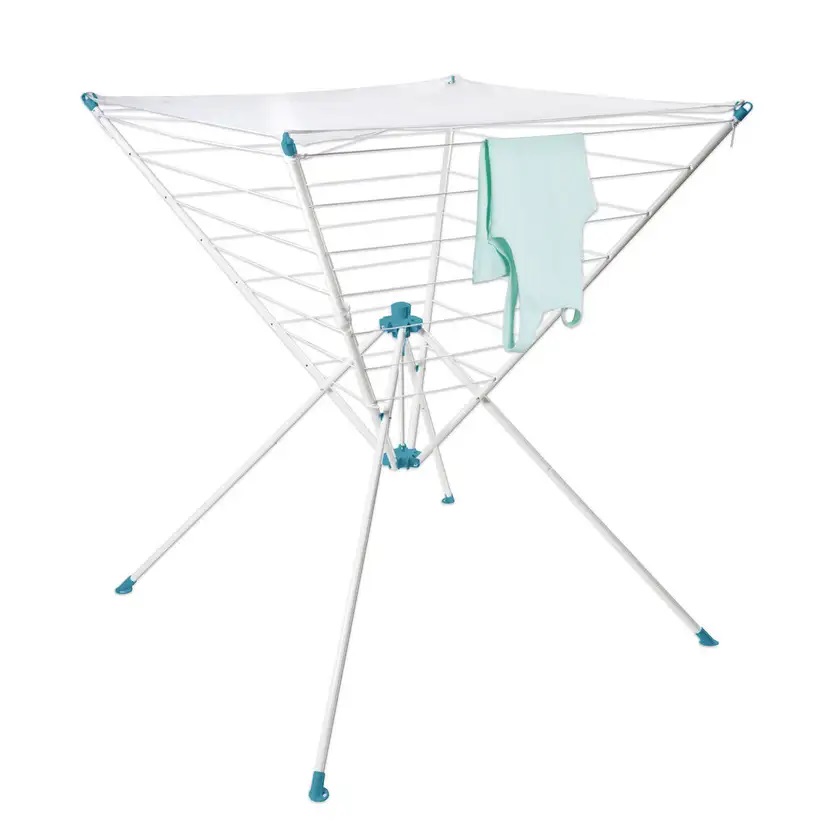 Daytek Porta-Line Folding Clothes Airer: $24.95
25 metres of hanging space;
4 coat hanger holes;
4 steel ground pegs for outdoor stability;
Suitable for indoor and outdoor use;
Drying net to flat-dry wool or delicate items
This porta-line clothes airer provides 25 metres of hanging space to dry your clothes, keeping them clean and fresh. Featuring four coat hanger holes and four steel ground pegs for outdoor stability, this Porta-Line is suitable for indoor and outdoor use. A drying net is included to flat-dry wool or delicate items.
If you already have mould at your house the best way to get rid of it is with a good scrub of a white vinegar and water solution.
Eight parts vinegar to two parts water and a microfibre cloth is the recommendation. Remember
to patch test on surfaces before cleaning them. Although b
leach for mould removal has been used in the past it does not kill the mould, it just bleaches the colour out.
If you are using this vinegar-water mix to remove white mould from wood surfaces, remember to apply a good polish afterwards to protect the item from further mould build-up.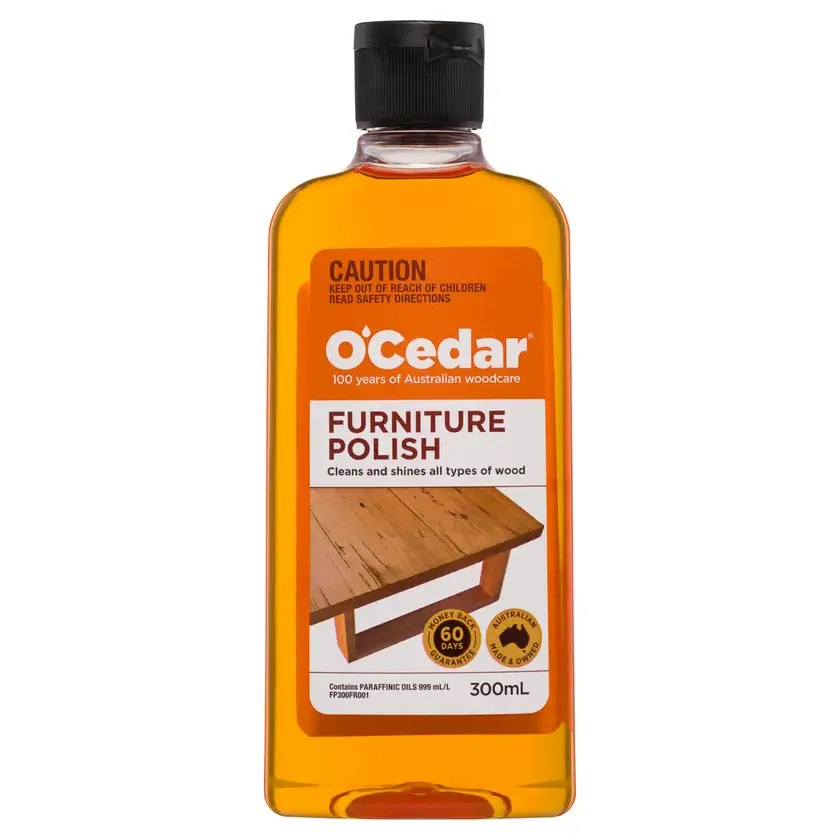 O'Cedar Furniture Polish 300mL: $8.95
Suitable for all wood types. Smear-free finish. Developed to help nourish timber. Does not contain silicone. Removes smears & marks. Helps prevent wood drying or cracking. Captures dust to make dusting easier.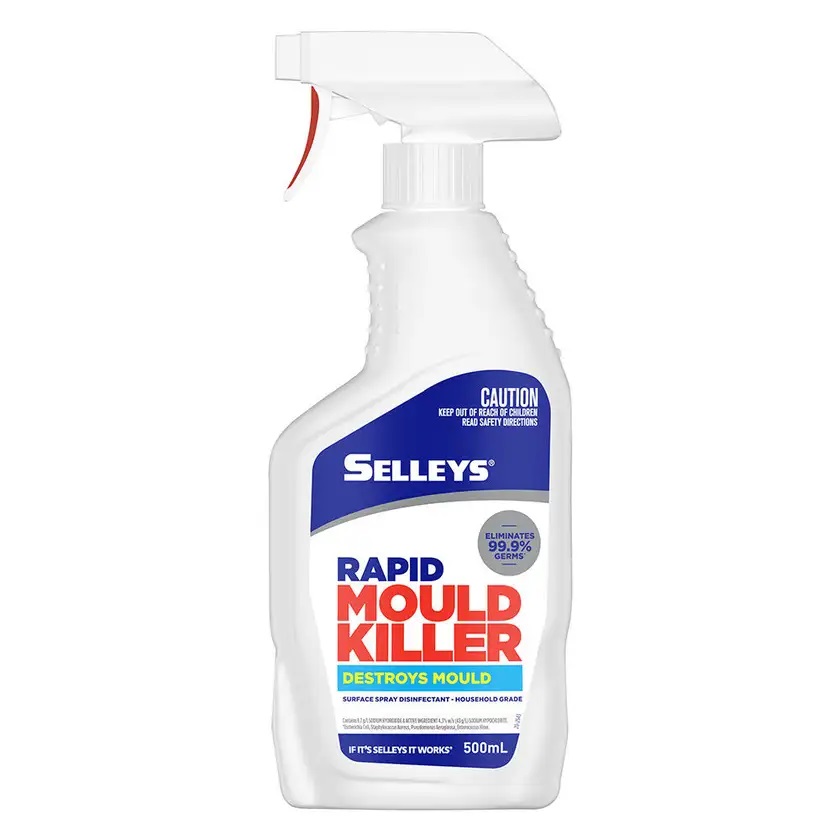 Selleys Rapid Mould Killer Remover 500mL: $6.99
Surface spray disinfectant - household grade; The powerful formulation kills mould in just 2 minutes; Stream trigger option helps reduce fumes; Removes the stains you can see and kills the germs you can't see; Can be used in Bathrooms, laundries and other mould-affected areas.
Made with a powerful formulation that leaves surfaces hygienically clean in just 2 minutes, the Selleys Mould Killer is ideal for eradicating mould and mildew from walls, ceilings, tiles, and treated surfaces. The unique formula kills mould and stops its growth in its tracks, while also removing stains you can see and kill the germs you can't see. Suitable for Ceramic Tiles, Grout, Shower Screens, and Rubber bath mats and not suitable for use on fabric as bleaching will occur (if spilt, rinse immediately), mirror tiles, metallic surfaces, and older baths, and basins.
Anti-bacterial wipes that are treated with a disinfectant fight mould.
For cleaning mould from carpet, two tablespoons each of bi-carb soda, white vinegar and methylated spirits, and two teaspoons each of eucalyptus and glycerine has proved successful for many - always spot test first though.
Moisture absorbents in your cupboards are also effective at reducing the humidity and preventing mould in those areas where ventilation is not present.

Invest in a Good Hard Surfaces cleaner
Vacuuming and washing floors can still leave dust or cleaning products behind on hard surfaces. A few years ago Kärcher Australia launched the new and innovative FC3 Hard Floor Cleaner.The Kärcher FC 3 Cordless Hard-Floor cleaner combines self-cleaning and twin tank technology, so it only uses continuous fresh water while cleaning (no more spreading dirty water!). This innovative substitute to the mop & bucket not only provides a deeper clean to your floors, but it is also quicker and easier to use.
Mops need to be constantly ringed-out and are difficult to clean once finished. The FC 3 is as easy as a push of a button. The super-soft microfibre rollers ensure no scratching of your floors. The FC 3 can be used on all hard floor types - vinyl, timber, tiles, lino & hybrids just to name a few. The rollers go right to the edge of the machine, meaning you can clean your floors right up to your skirting boards.
The FC 3 can clean all household spills such as sauce, yogurt or liquids. It also has a pet hair pick-up function, making it perfect for busy households who have children or pets!
The Karcher detergent that comes with the unit is ideal for use as it has drying agents that ensure a super fast 2 minute drying time.
When you're finished, the microfibre rollers can be rinsed under hot water or thrown in the washing machine to be simply cleaned. Then you can just rinse out your dirty water canister and you're ready to clean again.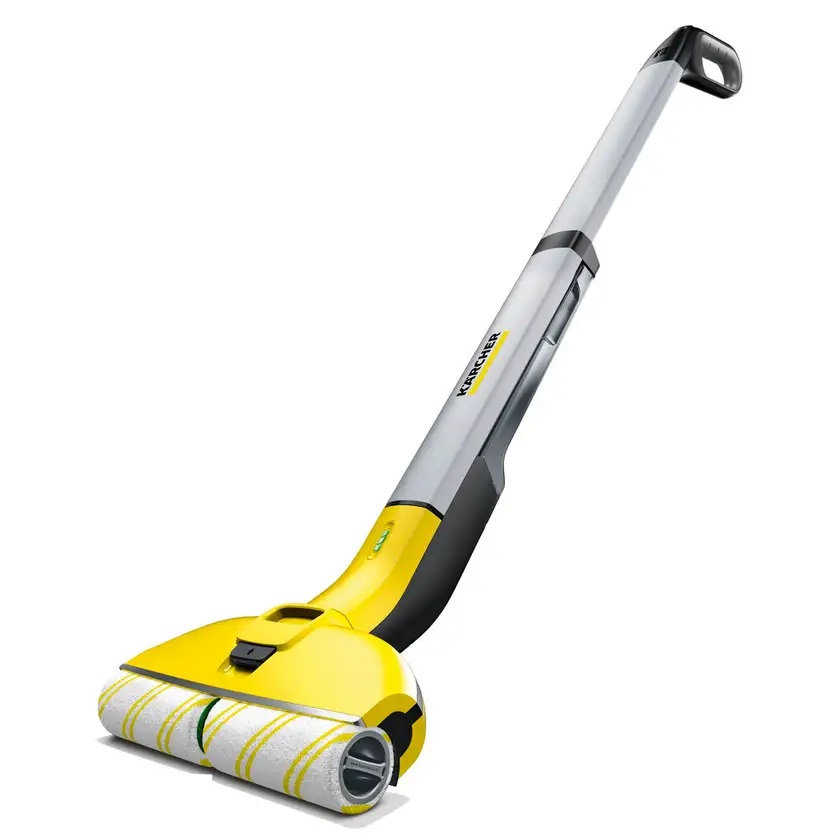 Karcher FC3 Hard Floor Cleaner: $449.00
Cordless Hard Floor Cleaner that uses continuous freshwater whilst cleaning;
Slimline product design and floor head with swivel joint;
Can be used on all hard floor types;
Superfast 2 minute drying time;
Twin tank technology.
Protect surfaces from mould returning
Once you have removed the problems causing the mould, and removed the mould itself, there are some measures you can take to make this last a lot longer. For interior walls a good wipe over with sugar soap as preparation to repainting these with a mould limiting paint or adding a similar product to paint is recommended. Please make sure you wear a mask when painting indoors and have adequate ventilation while doing so.
Some of the great products now available include:
Mould Defence Additive 1L: $157.00
Mould Defence Additive is a powerful long-lasting mould inhibitor (when added to an existing product e.g. paint) which inhibits the unsightly growth of mould onto the surface it is applied to. Mould Defence forms an enduring film that will not change the look or feel of the substrate to which it is applied.
Add to paint, grout, mortar, adhesives, timber oils/stains and textured coatings;
Add 5mL per 1L of paint;
Long lasting mould protection;
Protects paint where mould is prevalent: bathrooms, kitchens, laundries.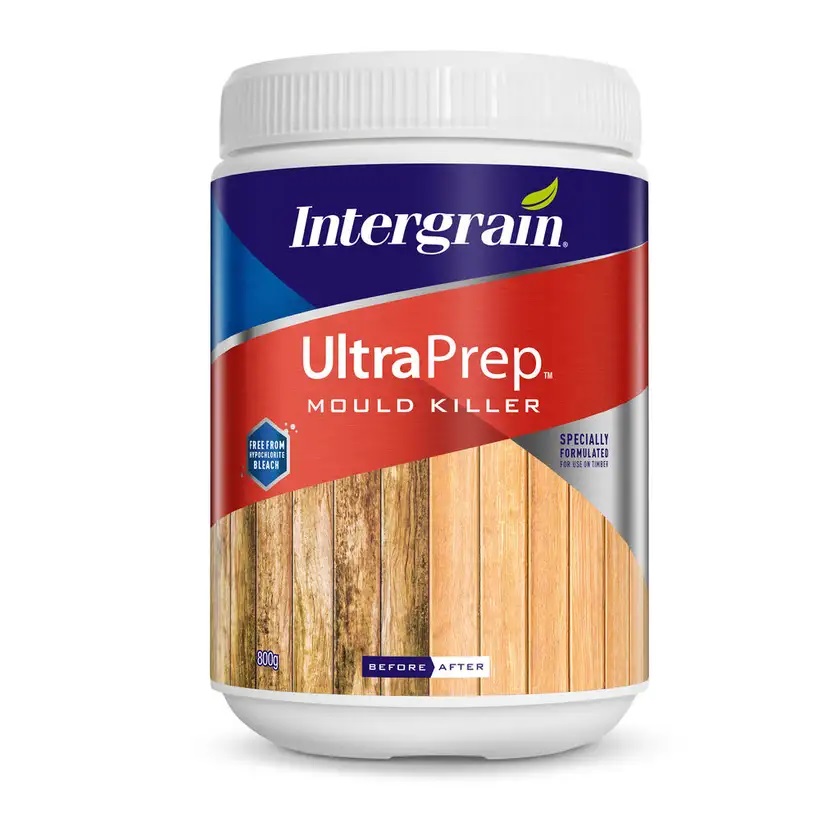 Intergrain UltraPrep Mould Killer 800g: $31.10
Effectively kills and removes mould; Specially formulated for use on timber and is biodegradable; Intergrain UltraPrep Mould Killer is a biodegradable, environmentally responsible formula with an active mould-killing life of 6 hours once diluted; Specially formulated to effectively remove mould from exterior timber including coated and uncoated surfaces.
Intergrain UltraPrep Mould Killer 800g is a highly effective solution for removing mould and mildew stains from timber surfaces. This product is specially formulated to kill and remove the spores that cause mould and mildew, ensuring that your timber surfaces stay clean and healthy. Overall, if you're looking for a reliable and effective solution for removing mould and mildew stains from your timber surfaces, Intergrain UltraPrep Mould Killer 800g is an excellent choice. With its fast-acting formula, easy application, and long-lasting results, this product is sure to meet all your mould-killing needs.
The powerful formula of Intergrain UltraPrep Mould Killer works quickly to remove even the toughest mould and mildew stains from your timber surfaces. This product is simple to apply and can be used on a wide range of timber surfaces, including decks, fences, and furniture.
Intergrain UltraPrep Mould Killer is safe to use and does not contain any harmful chemicals or toxins, making it an ideal choice for use in and around the home. When used as directed, Intergrain UltraPrep Mould Killer can provide long-lasting results, preventing the growth of mould and mildew and keeping your timber surfaces looking clean and fresh.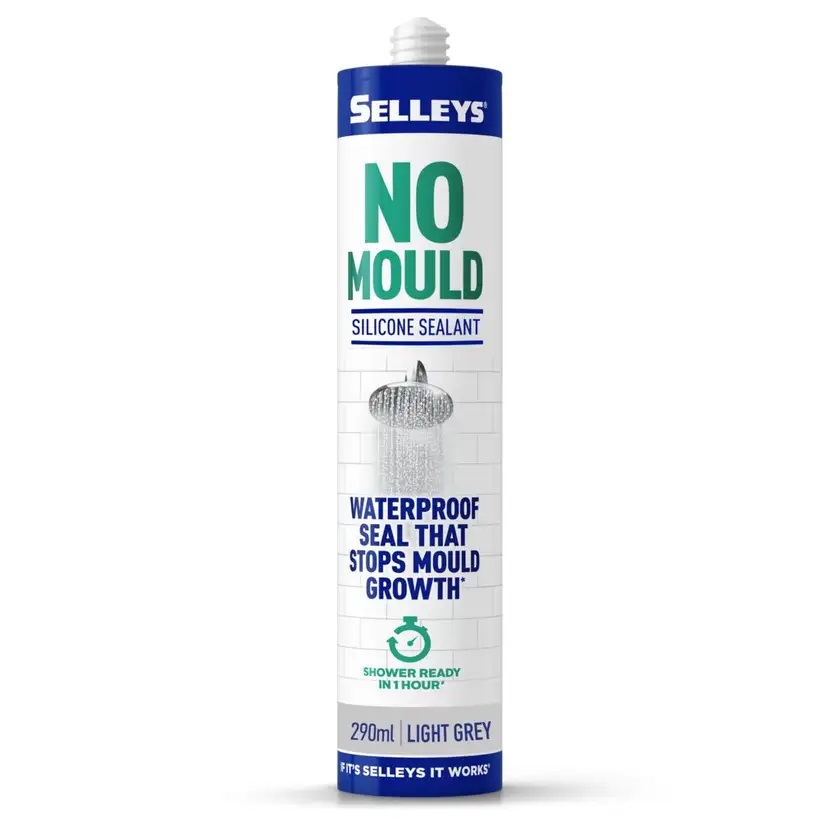 Selleys No Mould Waterproof Silicone Sealant 290mL: from $20.90
Selleys No Mould Waterproof Silicone Sealant Light Grey 290ml; A mould-resistant, light grey sealant that stops mould growth; Resists lifting and provides a waterproof seal; Suitable for use on ceramic, glazed and porcelain fixtures, aluminium, plastic laminates, some rubbers, glass and stainless steel; Sealant will be waterproof and shower ready 1 hour after application.
Selleys No Mould Waterproof Silicone Sealant creates a long-lasting waterproof seal that prevents mould growth. Suitable for use in humid and damp environments, it's ideal for kitchens, bathrooms, laundries, showers, tiles and plumbing fixtures. For interior use only. Also available in translucent.
This sealant will be waterproof and shower ready 1 hour after application in showers. The semi-cured sealant must not be touched until fully cured (at least 48 hours). To maintain your sealant properties, ensure you regularly clean off any soap scum and dirt as these encourage mould growth. Not suitable for aquariums, food or drinking water contact, permanent immersion in water, or metals other than aluminium and stainless steel. Not suitable for PE, PP, PTFE and some rubbers. Pre-test on other surfaces for compatibility.
Dulux Precision Stain & Mould Blocker: $34.00 for 1l - 4l: $89.50
1L; Water based; Fast drying; Powerful stain blocker; White base.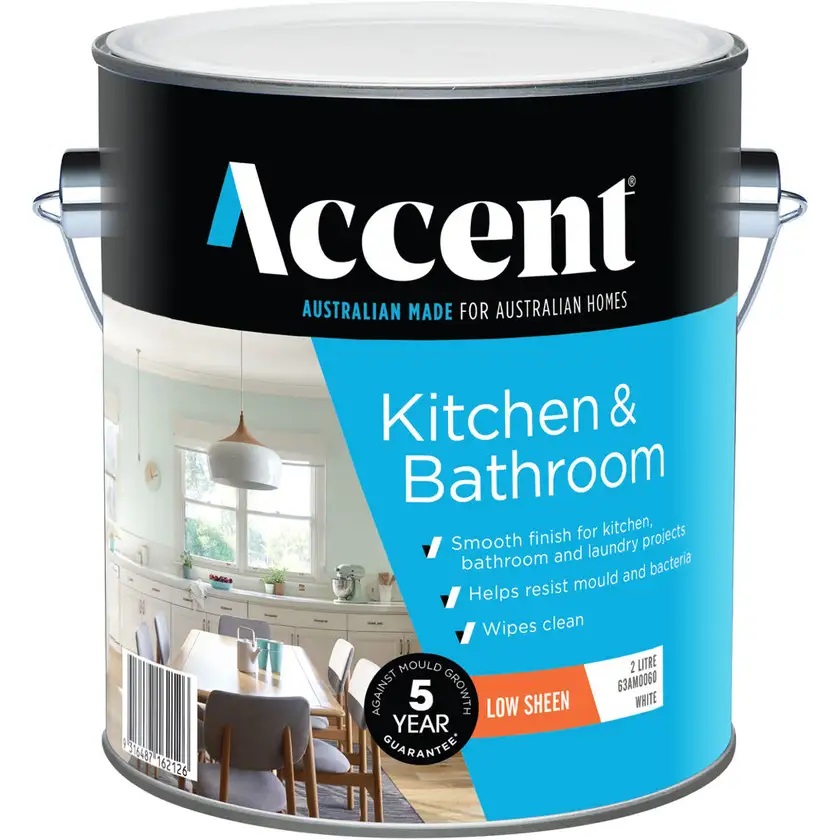 Accent Kitchen & Bathroom Low Sheen White: from $58.50
Smooth finish for kitchen, bathroom and laundry projects; Helps resist mould and bacteria; Wipes clean; Australian made for Australian homes.
Accent® Kitchen&Bathroom paint is perfect for all your kitchen, bathroom and laundry projects whether you're refreshing a wall or refurbishing a room. You can rely on Accent paint to deliver a quality finish and the satisfaction of a job well done. Cool or humid conditions allow longer dry times. Ensure the temperature is above 10°C during application and drying. Up to 16m2 per litre coverage (depending on the surface). Easy water clean up with a Low sheen providing a low level of shine.
When applying the paint, use a good quality brush to paint corners, around windows, doors and trims or any other areas not accessible with a roller. When using a roller, use a medium nap (10-14mm) for Low Sheen. When using a spray, thinning the paint is not usually required, but up to 10% water can be added to help spray. If spraying, back rolling is recommended for an even finish. Back rolling is the use of a short to medium nap roller to roll over the freshly painted surface immediately after the spray application.
If you hop into these jobs over the next few weeks before the middle of Winter arrives you will be making it more likely that you and your family breathe easy over whatever the storm months bring.
Johnson Brothers Mitre 10: Serving our Community since 1955
The Independent Hardware Group has awarded Johnson Bros Mona Vale the best in state at the IHG state awards and heads to the national finals on the Gold Coast in February 2022.
Congratulations to the store in Avalon Beach as well, which won best in village.
Johnson Brothers say; ''Thank you to all of our amazing staff and customers for being awesome!''
IHG is Australia's largest home improvement wholesaler supplying more than 1,500 stores nationwide. These stores cater to a broad range of Trade and DIY customers and range from large format warehouses to convenience operations and Trade centres, as well as frame and truss sites in two States.
Under the IHG network, there is a clear mandate to support the growth of Independents within the hardware sector in Australia by helping them to be 'The Best Store in Town'.
The culture of IHG is built on being a low cost and transparent business partner to members, with an unwavering commitment to protect and grow a sustainable independent hardware sector for the long term.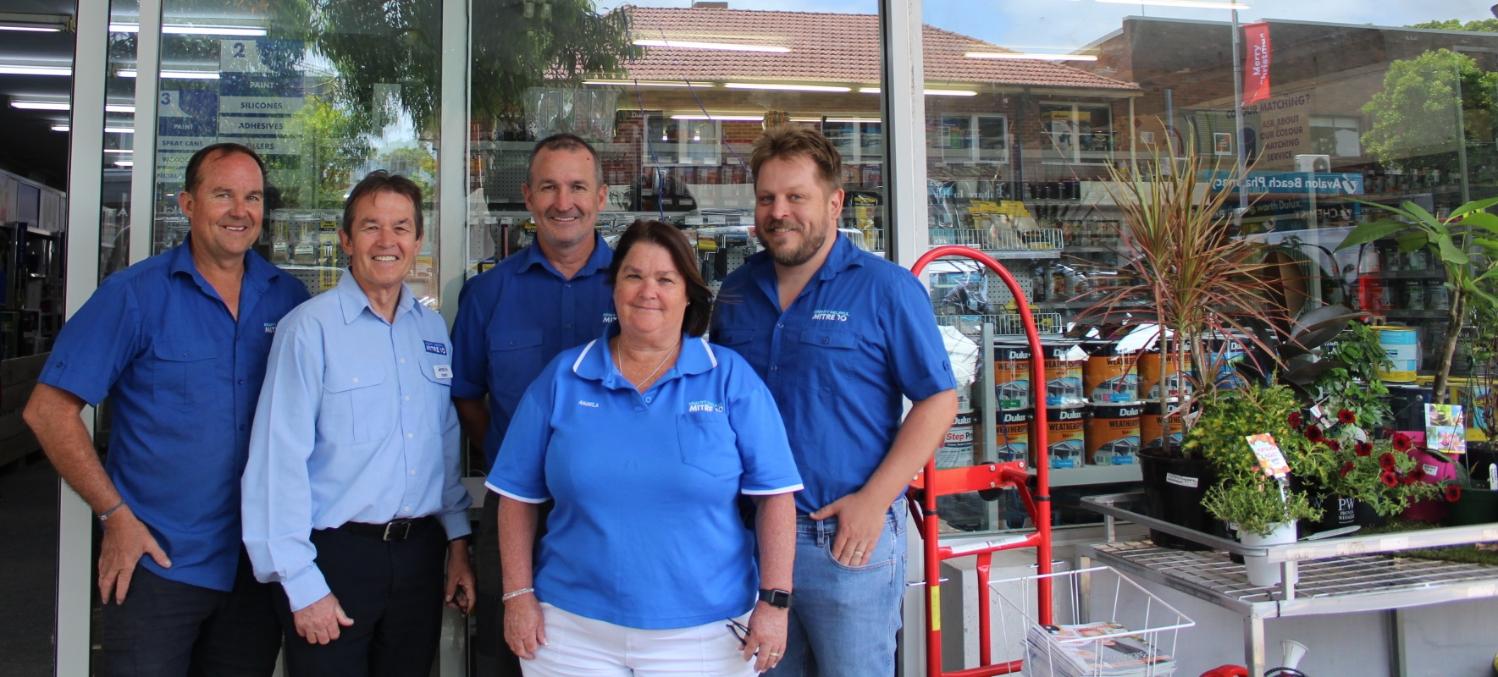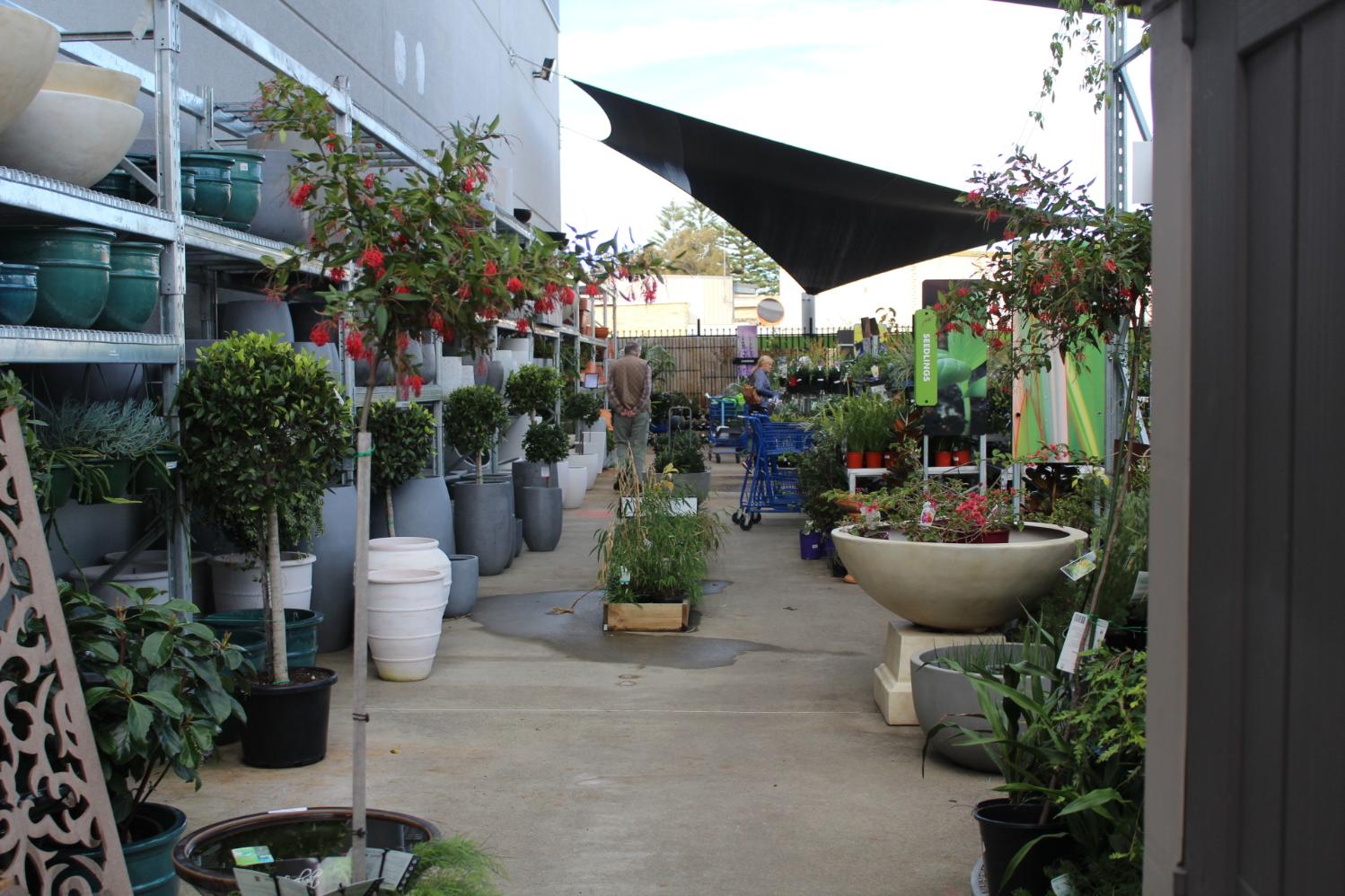 Greenlife garden centre at Johnson Brothers Mona Vale - for all your gardening needs.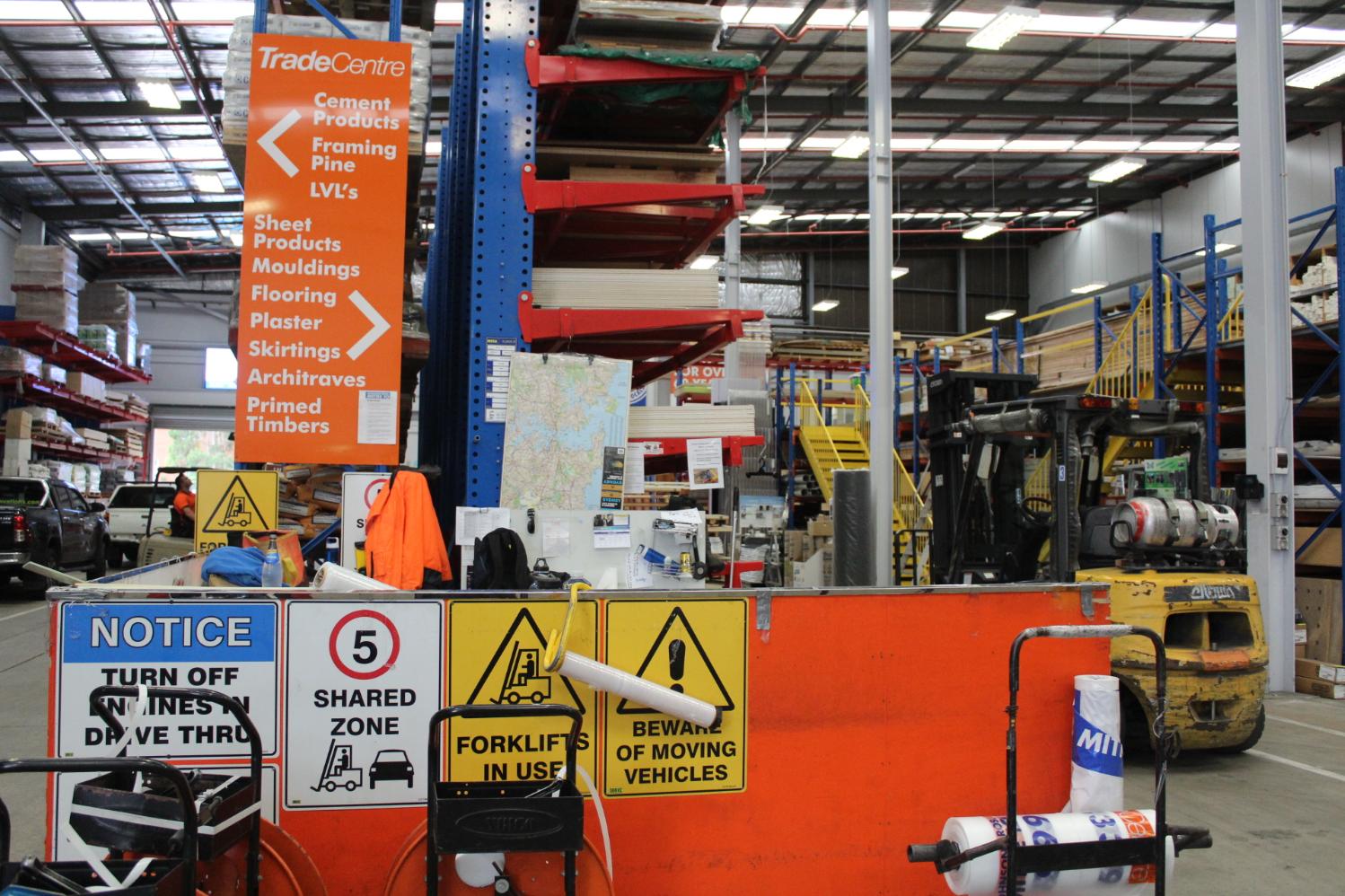 Johnson Brothers Mitre 10 Trade Centre at Mona Vale - everything you need under one roof.
JBH Design Centre
JBH Design Centre is a tool for builders and DIY'ers to assist in the fit out of houses. It has displays of kitchens, Bathrooms, Doors and Storage as well as knowledgeable staff to assist in making house fit out painless.
Visit: http://jbhdc.com.au/
On Facebook: https://www.facebook.com/design.centre.jbh/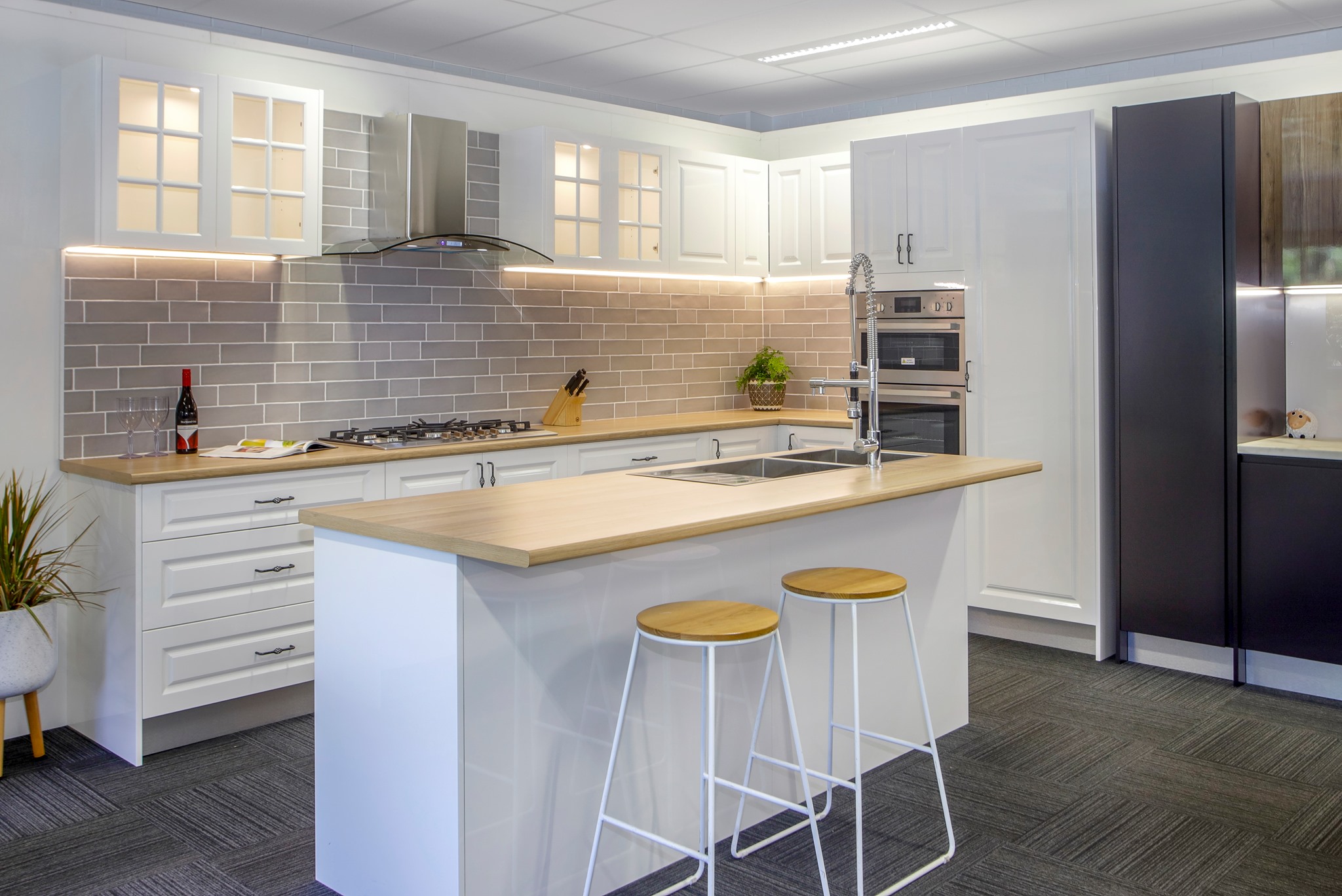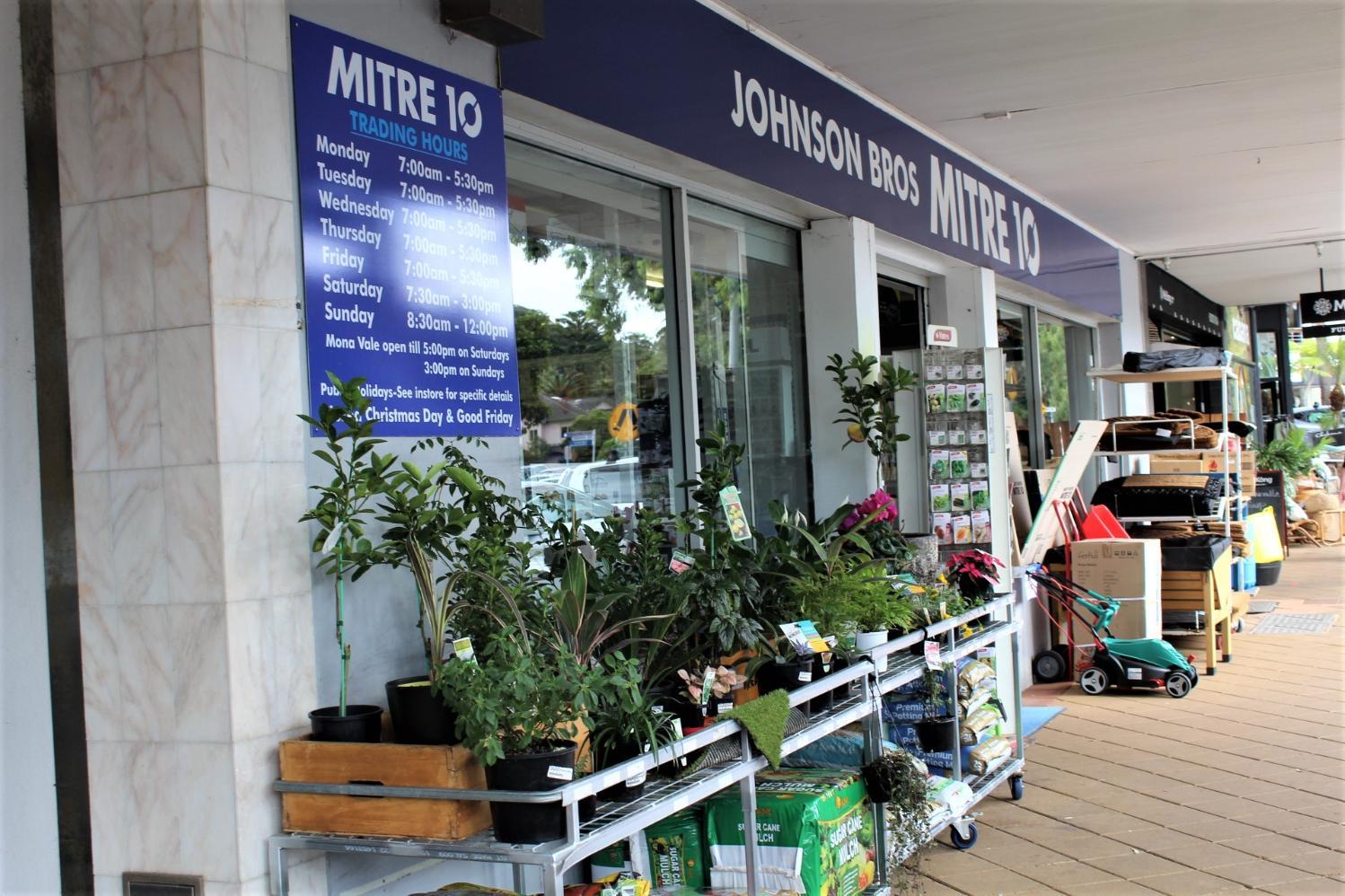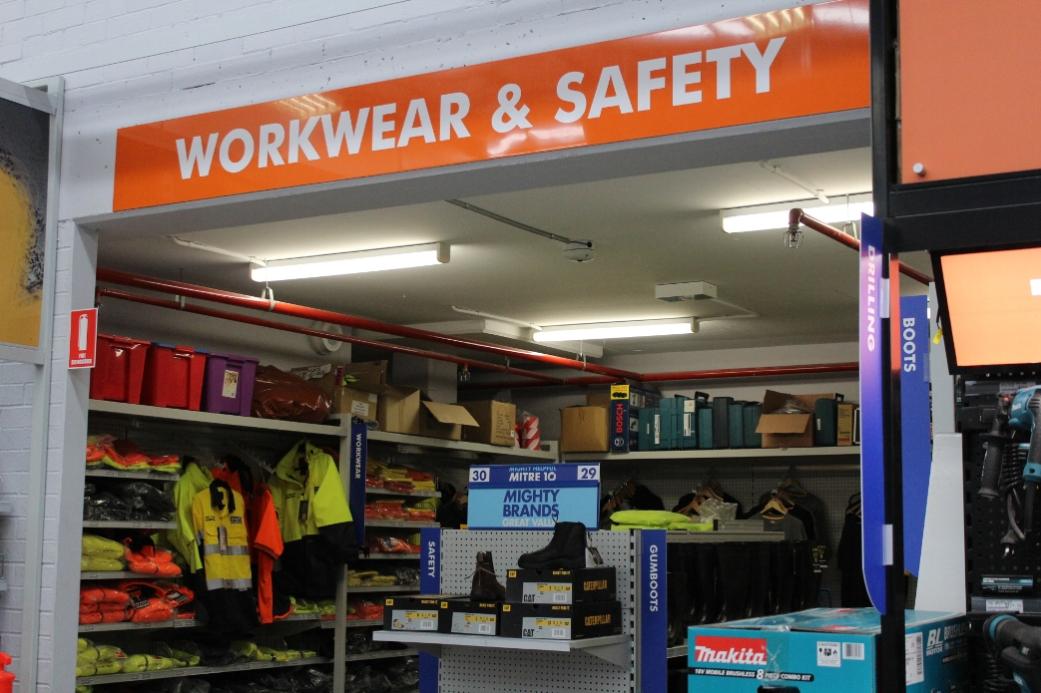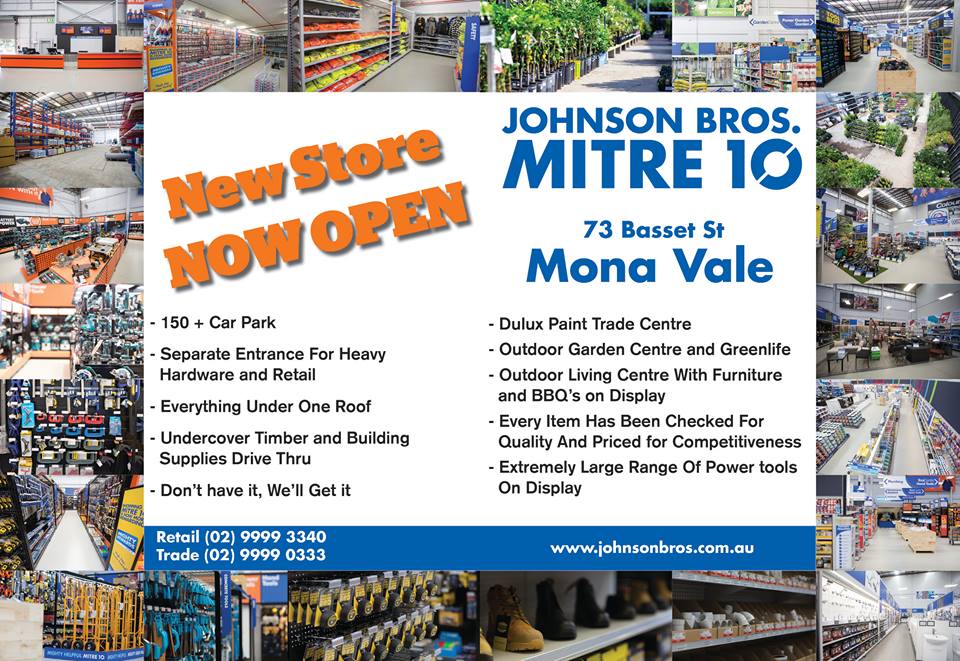 Johnson Brothers Mitre 10 New Store
73 Bassett Street
Mona Vale - Online Store: Jbhmv.Com.Au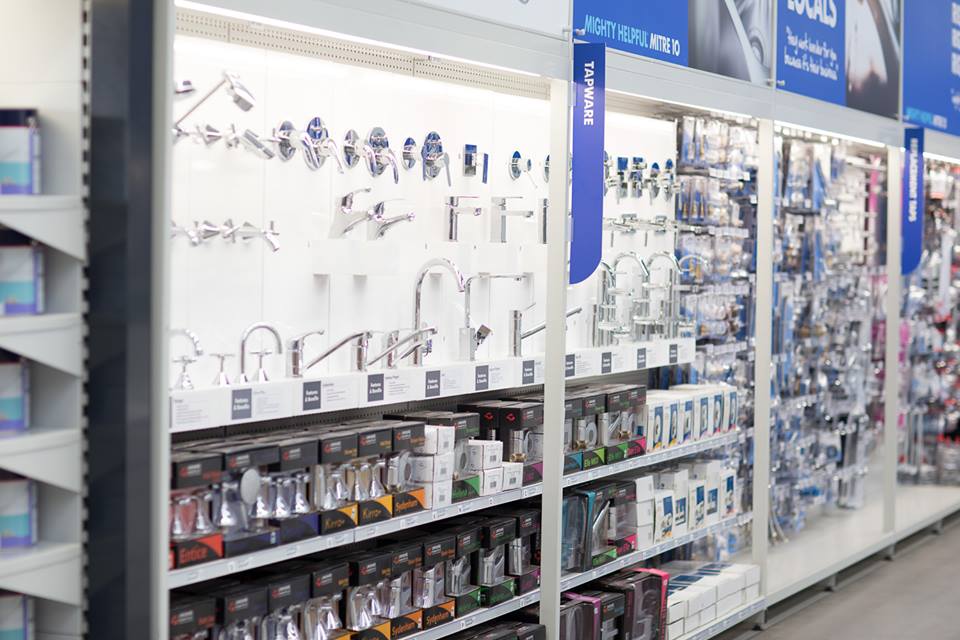 Products advice is available from the trained friendly staff at Narrabeen, Mona Vale and Avalon Johnson Brothers Mitre 10.
Click on logo to visit Johnson Brothers Mitre 10 website
Johnson Bros Mitre 10 - Avalon (02) 9918 3315
Johnson Bros Mitre 10 - Mona Vale (02) 9999 3340
JBH Timber & Building Supplies (02) 9999 0333
JBH Fencing & Landscape Supplies (02) 9970 6333
www.johnsonbros.com.au Online store: jbhmv.com.au

Bob, John and Robert Johnson, 2013 - photo by A J G.
Important
All information and tips in this publication are of a general nature only and neither Johnson Brothers Mitre 10 or Pittwater Online News does not warrant the accuracy or completeness of the information and tips in this publication. This publication is not intended to be a substitute for expert advice.
Johnson Brothers Mitre 10
advises you to always consult an experienced and qualified person when undertaking jobs of this kind (including consulting a qualified tradesperson such as an electrician or plumber where relevant expert services are required).
You should also consider any safety precautions that may be necessary when undertaking the work described in this publication (including wearing any necessary safety equipment such as safety glasses, goggles or ear protectors or hard hats). The information and tips in this publication are provided on the basis that
Johnson Brothers Mitre 10
and
Pittwater Online News
excludes all liability for any loss or damage which is suffered or incurred (including, but not limited to, indirect and consequential loss or damage and whether or not such loss or damage could have been foreseen) for any personal injury or damage to property whatsoever resulting from the use of the information and tips in this publication.
Pittwater Online News and
Johnson Brothers Mitre 10
also advises there may be laws, regulations or by-laws with which you must comply when undertaking the work described in this publication. You should obtain all necessary permissions and permits from council and/or any other relevant statutory body or authority before carrying out any work. Major projects published in this publication always list these and/orlinks to where you may research what your own project requires to meet regulations.