March 26 - April 1, 2017: Issue 306
Vegepods For Autumn Planting
Easy To Make Lego Table Or Student Desk That Can Be Dismantled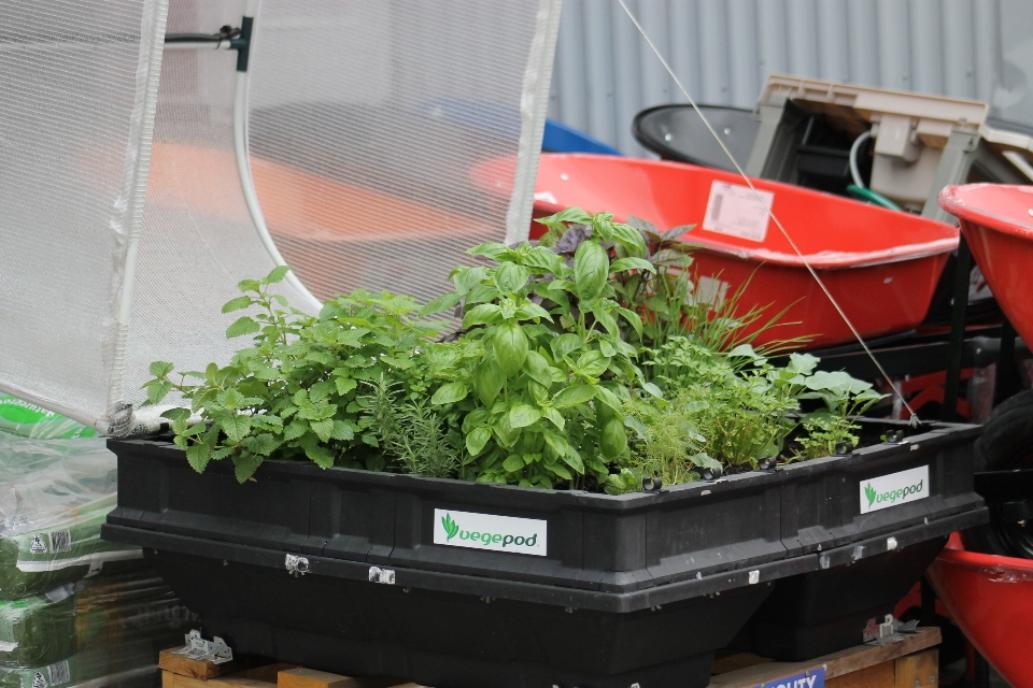 Vegepods are a great idea for the junior gardener or for those who like to pick fresh produce straight from their Unit balcony.
Vegepod For Autumn
The science is in! Horticultural therapy is proven to reduce stress and pain, alleviate the blues and increase focus. Gardening helps people connect to living things, nurture their own nature and relax.
Joanne Aquilina, founder of
Therapeutic Gardening Australia
, recently stated "In today's modern urban environments, many of us don't have access to a garden but with the Vegepod almost anyone can participate in active gardening."
What's great about these is you can also get the younger gardener interested in growing their food and then eating it as they are also just the right size for smaller people.
Vegepod is a Sydney based company with headquarters in Terrey Hills. Owned and operated out of Australia, starting in 2009, Vegepod prides itself on providing everyday Australians with a simple and easy way to grow chemical free vegetables at home.
Johnson Brothers Mitre 10 stock these great do it yourself gardens at their Narrabeen, Mona Vale and Avalon stores and they have the potting mix and seedlings to plant out in them.
Vegepods are no more than 2 metres in height and 0.5 to 2 metres in width. This makes them perfect for balconies, small courtyards, patios and decks. Retirees who are living in aged care facilities can place these pods on smaller sized lots. Those who grow tired of spending all day in an office, can come home and snip a few tomatoes and salad greens for dinner – no need to make that trip through the supermarket as part of the journey home!
The height of a Vegepod stand is no more than 55 cm, making the top of the bed 80 cm. This makes them ideal for those in a wheel chair, or for those who are less physically mobile
Vegepods have a self-watering system which means they can be unattended for weeks at a time. Similarly, the eco-climate covers allow air and water to penetrate, creating a micro-climate that accelerates plant growth with little effort.
If you keep losing your parsley to possums and bandicoots then the commercial grade crop cover mesh keeps these nocturnal munchers out and you will get to reap what you have sown.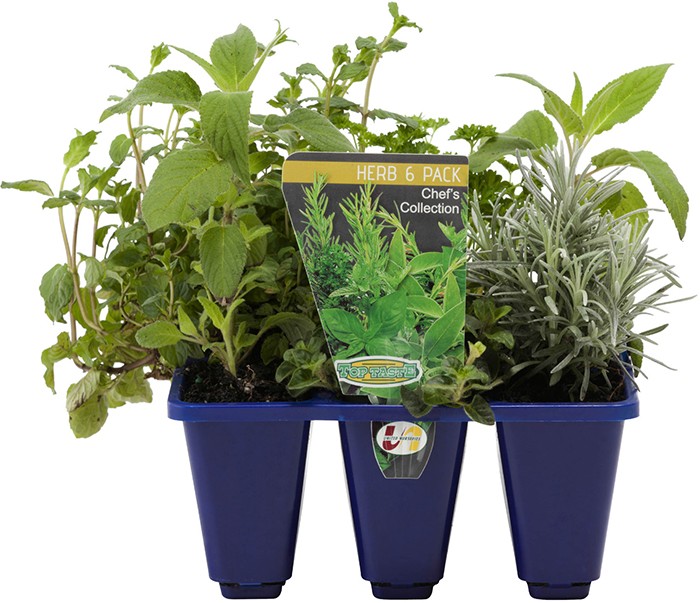 HERB SIX PACK SEEDLINGS: $8 Assorted pack with carry handle.
As Ms. Aquilina points out, this low maintenance system "Allows those with irregular health, travel commitments, or limited time to be confident that their plants will thrive, even when not attended."
Vegepods are easy to set up, so the youngsters can help out here at the beginning. Just slide and click together. A 2m x 1m Vegepod with cover can be assembled in 1 hour.
Use a good quality bagged potting mix for best results. Please wear gloves and a mask when handling these products.
The makers advise you will need:
Small Vegepod – 5 x 25L bags
Medium Vegepod – 9 x 25L bags
Large Vegepod – 18 x 25L bags
Small Vegepod stand – $60.00
Medium Vegepod stand – $80.00
Large Vegepod stand – $150.00
Once your Vegepod is filled with a good quality potting mix – just plant it out with what's seasonal. This is a great way for younger and older generations to join in deciding what they will eat and then getting to see it grow.
Broccoli, cabbage, cauliflower, brussel sprouts, spinach and silver beet.
Basil, parsley, oregano, chives and coriander love this time of year. Coriander and dill do well too.
Podding peas, snow peas, and sugar-snap peas are available as bush types and will do well if planted now. Rig up a trellis or net for them to climb and plant seeds in direct sunlight.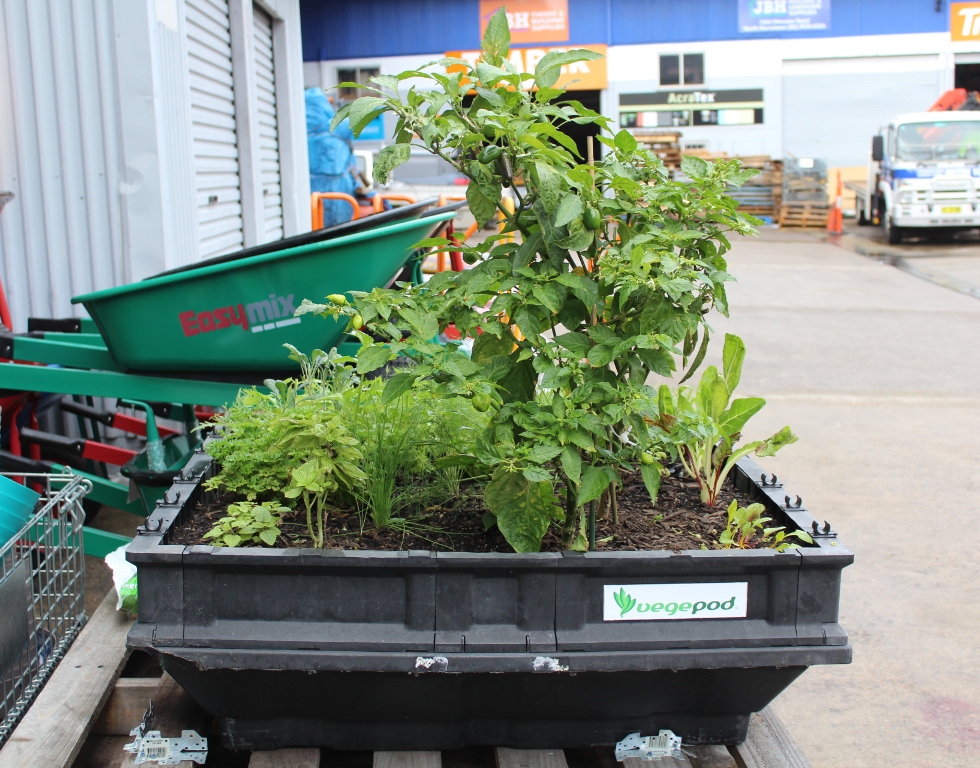 Extra DIY Lego Table For Littlies Or Study Desk For Students
Tired of treading on bits of Lego left laying on the floor?
Does your school-age teenager have nowhere to store their books and papers?
This table uses three plastic drawer units on wheels, a 1.2m board, stools and Lego bases to create the perfect building center for littlies. What's more, you can adjust the height by adding or subtracting drawer units and make it more secure by adding brackets at either end. If you want to keep it portable and put-away-able add another round of wood to the underneath of the board to slot the drawer/storage bins into so they secure when in use and can be lifted out when you want to put the table away.
Add a few coats of washable paint to the board, encourage a bit of creative decoration, and it won't matter if your younger children colour outside the lines when using this for more than building Lego dreams.
This is also a portable play table that can be converted to a desk for older children – something individual for your individual that won't cost too much and will only take a few hours to make.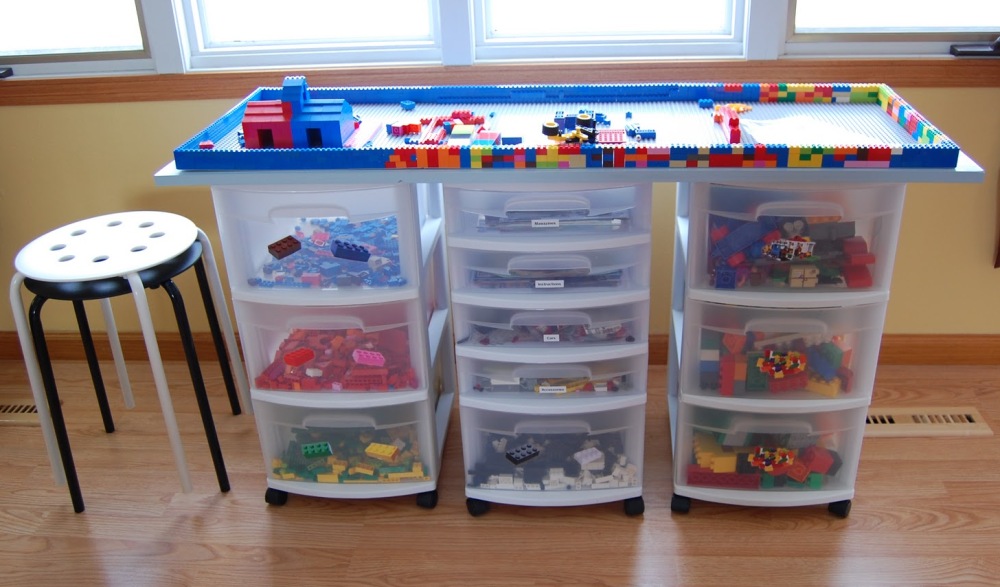 Johnson Brothers Mitre 10 Online Store
Johnson Brothers Mitre 10 have been setting up an Online Store. Currently this lists over 1000 Timber, Panel & Paving products.
They plan on continuing to grow this range over time, so please check back with them regularly.
New, bigger H and C retaining wall beams for 100mm thick sleepers, available in lengths up to 12 metres.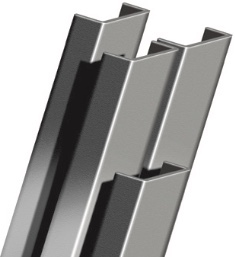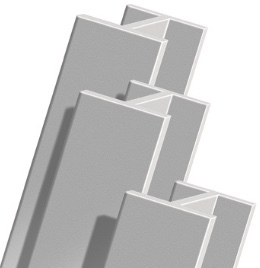 Special introductory offer - March only!
H beams $74.36/lm C beams $60.06/lm

Big savings March only on 75mm retaining wall beams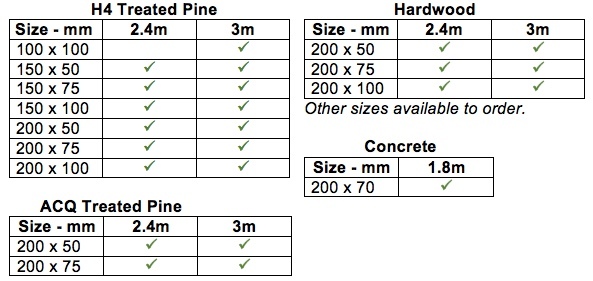 All products available at our Nth Narrabeen yard - 1555 Pittwater Road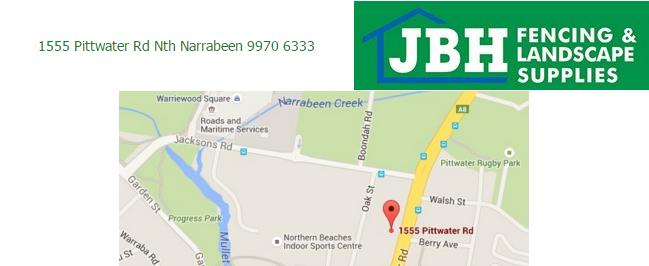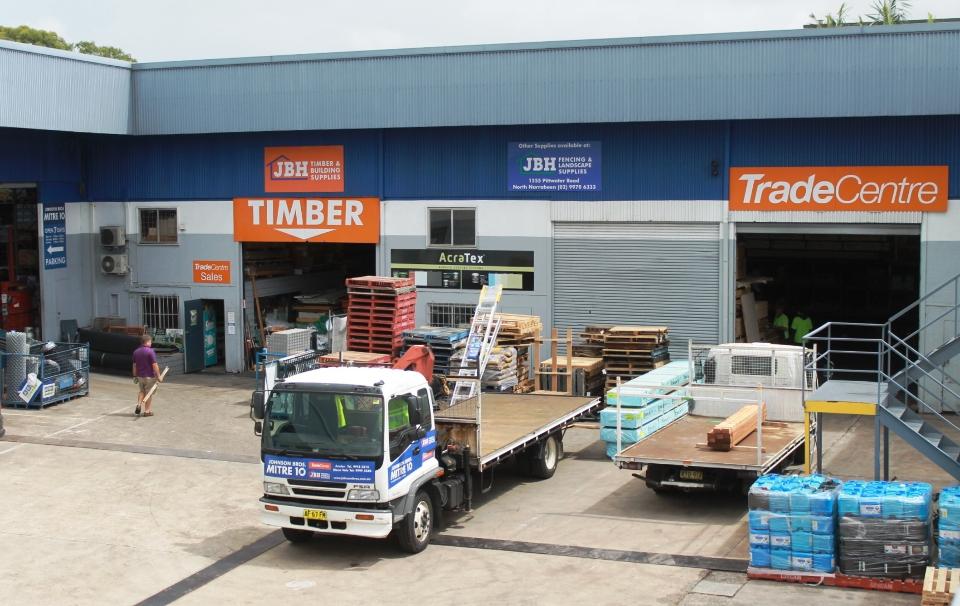 Products advice is available from the trained friendly staff at Narrabeen, Mona Vale and Avalon Johnson Brothers Mitre 10.
Click on logo to visit Johnson Brothers Mitre 10 website
Johnson Bros Mitre 10 - Avalon (02) 9918 3315
Johnson Bros Mitre 10 - Mona Vale (02) 9999 3340
JBH Timber & Building Supplies (02) 9999 0333
JBH Fencing & Landscape Supplies (02) 9970 6333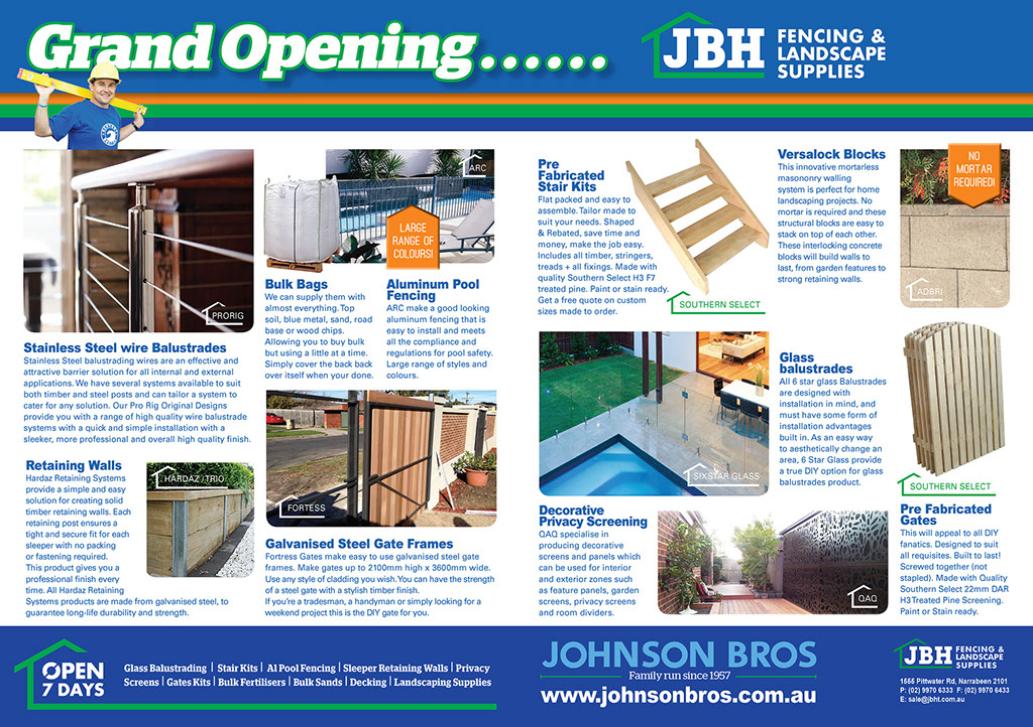 Important
All information and tips in this publication are of a general nature only and neither Johnson Brothers Mitre 10 or Pittwater Online News does not warrant the accuracy or completeness of the information and tips in this publication. This publication is not intended to be a substitute for expert advice.
Johnson Brothers Mitre 10
advises you to always consult an experienced and qualified person when undertaking jobs of this kind (including consulting a qualified tradesperson such as an electrician or plumber where relevant expert services are required).
You should also consider any safety precautions that may be necessary when undertaking the work described in this publication (including wearing any necessary safety equipment such as safety glasses, goggles or ear protectors or hard hats). The information and tips in this publication are provided on the basis that
Johnson Brothers Mitre 10
and
Pittwater Online News
excludes all liability for any loss or damage which is suffered or incurred (including, but not limited to, indirect and consequential loss or damage and whether or not such loss or damage could have been foreseen) for any personal injury or damage to property whatsoever resulting from the use of the information and tips in this publication.
Pittwater Online News and
Johnson Brothers Mitre 10
also advises there may be laws, regulations or by-laws with which you must comply when undertaking the work described in this publication. You should obtain all necessary permissions and permits from council and/or any other relevant statutory body or authority before carrying out any work. Major projects published in this publication always list these and/orlinks to where you may research what your own project requires to meet regulations.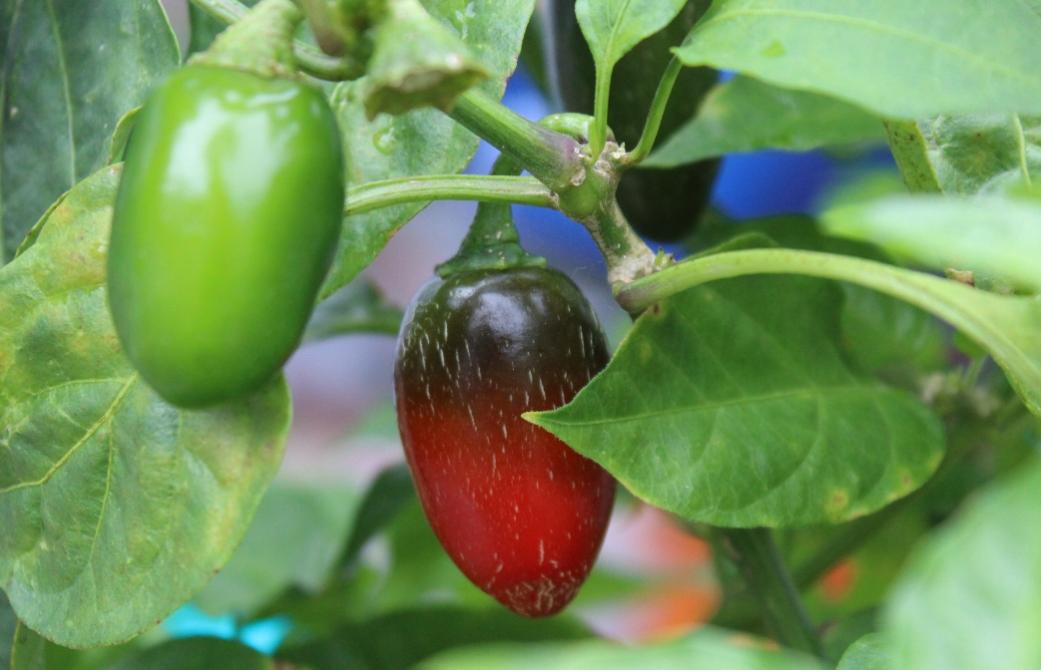 Copyright JBH Mitre 10, 2017. All Rights Reserved.