October 29 - November 4, 2017: Issue 335
Johnson Brothers Mitre 10 Trade Centre at Mona Vale +
Issue No 1 of Mitre 10's inSITE Magazine for Tradies and Handymen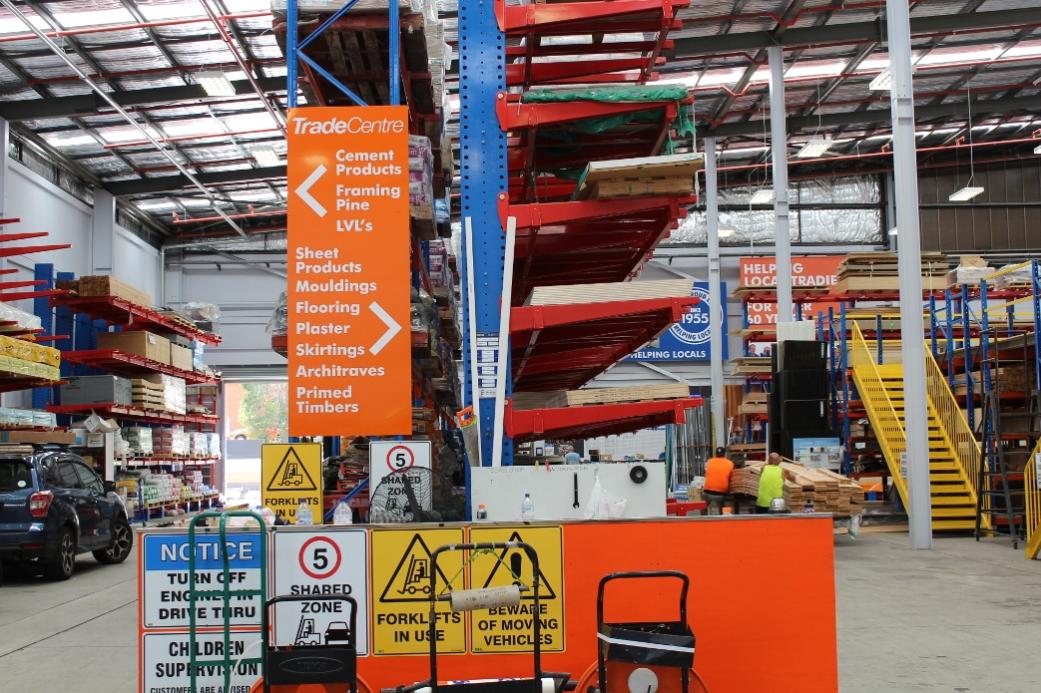 Johnson Brothers Mitre 10 Trade Centre At Mona Vale
Johnson Brothers Mitre 10 have stepped up their support of local tradesmen and with the recent publishing of Issue No 1 of Mitre 10's inSITE – Keeping the Trade in the Know magazine (available at all JBH Mitre 10 stores) the focus on community activities, information on Australian Building Codes Board updates, such as their new website (www.abcb.gov.au ) or articles on Regional Building Awards winners, Smart Home Technology, Building a Fire-resistant home, giving you the lowdown on pre-fab panels, and Cleaning, fencing and decking solutions, they're keeping those qualified to put a roof over our heads, or an addition in the shape of a new deck or fence, in the know about changes to their industry and keeping them up to date on product choices.
The first edition of inSITE will prove mighty useful to the home handyman too as well as entertaining – there's a little history piece on drills, some 'camping hacks' for those who like to go fishing while in the 'Trading Up' feature the advice is to take your business online - something Johnson Brothers Mitre 10 have been working at for a while with their Mona Vale online store - link below.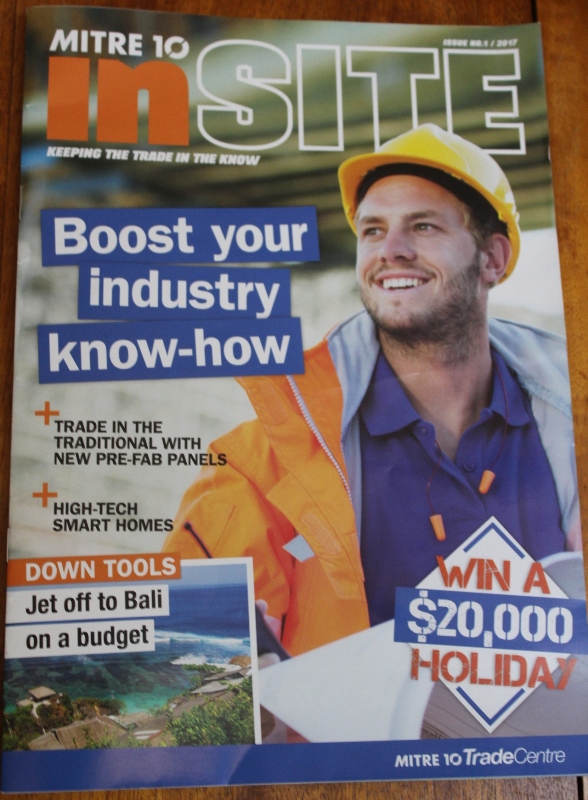 Issue No 1 of Mitre 10's inSITE cover
There's listings of Industry courses to Upskill yourself and even some social focus on how to spot a melanoma, something those who work under the sun are definitely in the running for, how to handle the stress of working in the industry – something those who take on large projects are familiar with on a day to day basis, and even a competition launched for Tradies only which is a 20 thousand dollar holiday called 'Boots to Boardies'.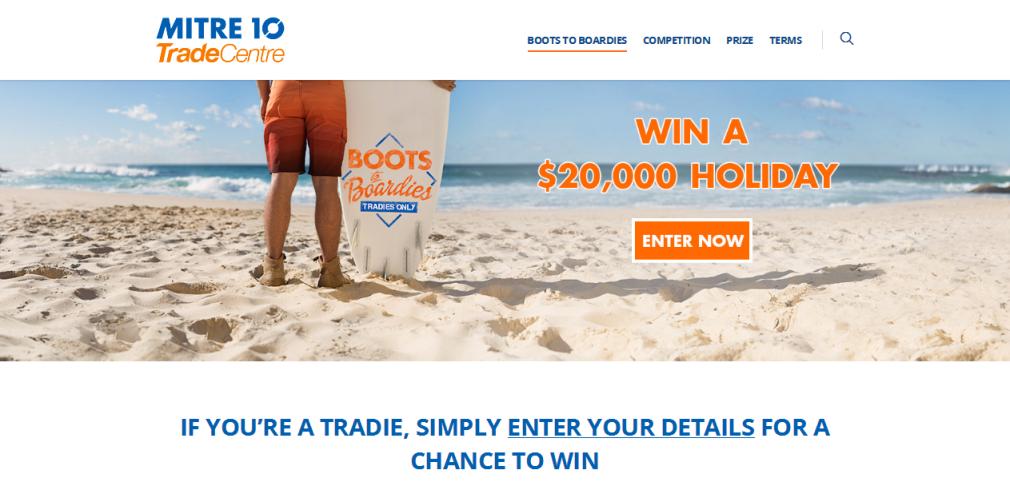 Mitre 10 has been one of the leading suppliers to Tradies in the building and construction since 1959 our local Johnson Brothers family began in 1955.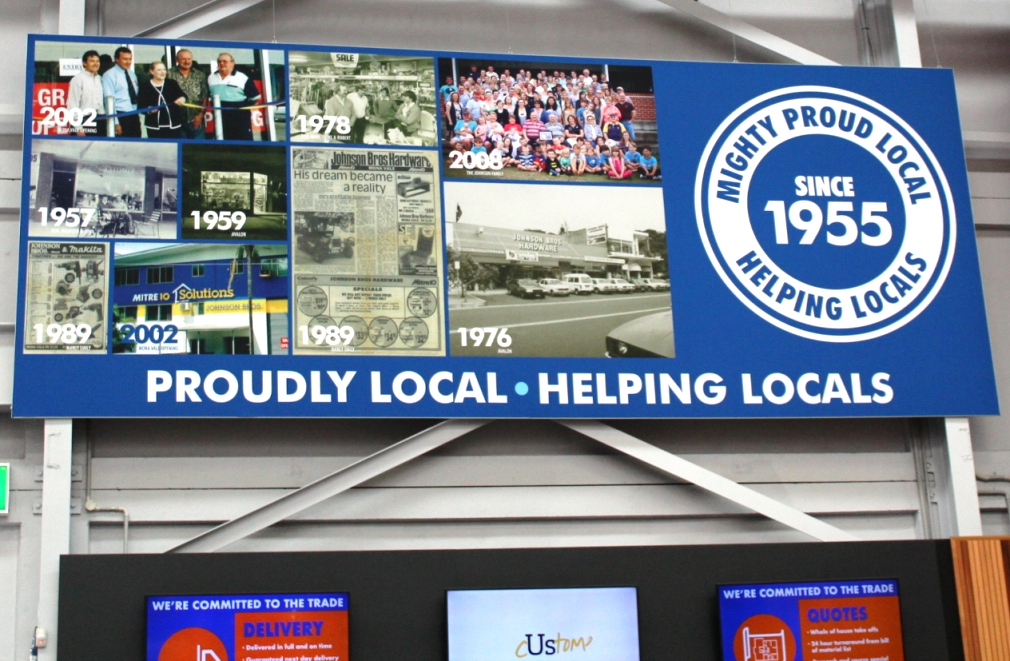 The original founders were all timber and trade operators. From the very beginning the trade business has underpinned Mitre 10's growth and to this day remains at the very core of the business.
All the Mitre 10 stores are independently owned and operated and have local knowledge which allows them to provide a better service to their customers. They know what best suits local conditions whether that be the best timber, the right fixings and the most suitable products for the job.
Mitre 10 stocks trade quality products and is Australia's largest independent timber merchant with a huge range of timber undercover.
So whether you are putting up frames, putting down floors, hanging doors, building decks, pergolas or even fences, they will go to any lengths to get you what exactly you want – on site, on time, in full.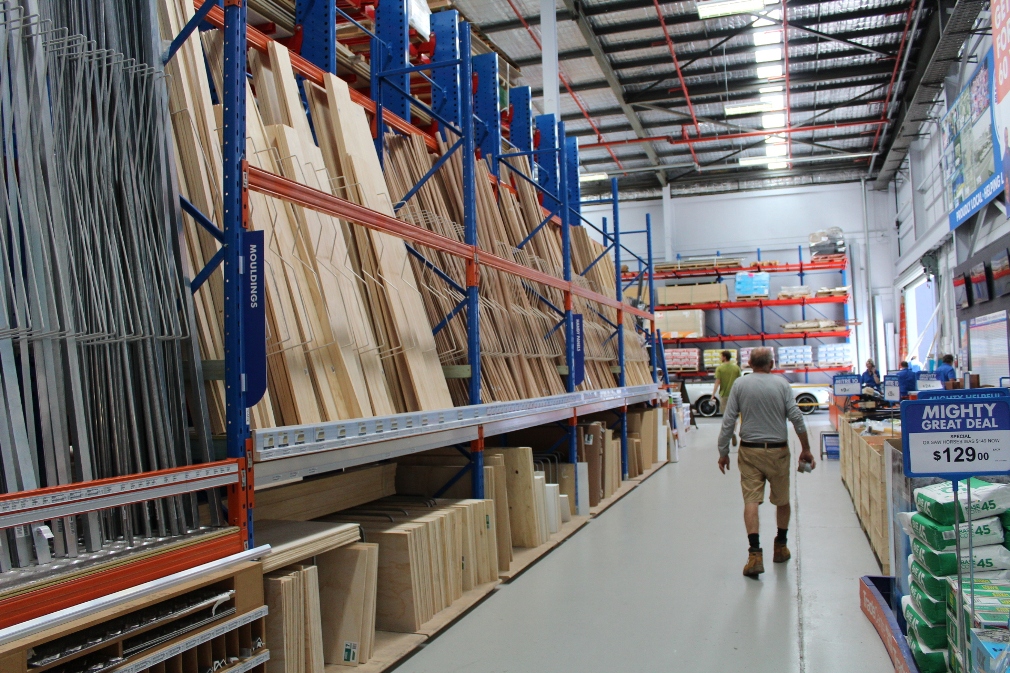 They understand that for the trade time is money, so will do all they can to help the trade get in, get out and get on with it, including opening times to suit those trades who like to get onto the job early.
The Mitre 10 trade customers include some of the countries national residential builders through to the local handy man.
Johnson Brothers Mitre 10 is always Mighty Helpful to the trade.
To celebrate this new publication and the great Tradies Centre JBH MItre 10 has installed at its Mona Vale store, we stopped in this week to get a few photos to show just how great the JBH MOna vale Trade Centre is and how you can get everything you need, Tradie, Gardener or DIYer, within a short distance of your home.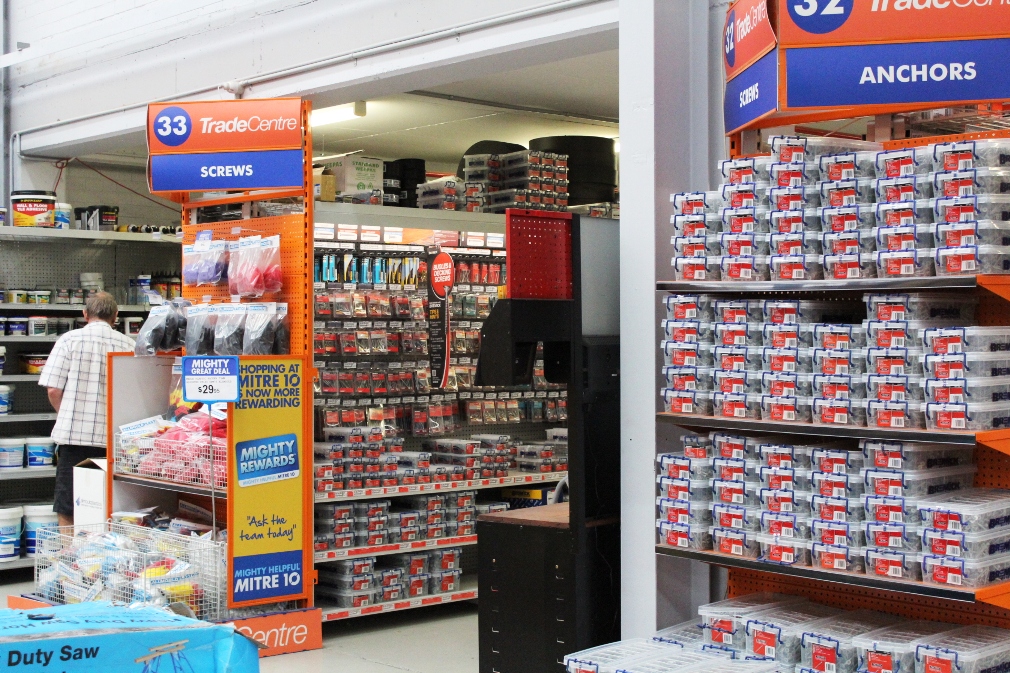 With great specials, great trained staff who can help you out, great service where you can have your load delivered or order something larger, the shed we just ordered for example which is being delivered to our closest JBH Mitre 10 store, or they'll order in anything you want and call you to let you know when it will be in, great ideas coming out of shows like The Block to inspire your own projects with more information, this is a winning combination bent on helping you get the job done.
While you're there pick up a copy of the Mitre 10 inSITE magazine and keep yourself up to date with what's happening in your Industry.
Below run a few specials form the current Johnson Brothers Mitre 10 On Sale Renovate - Make it Great catalogue (October 25th to November 5th - also
available to read online
) just to keep you up to date on the best quality products and service available all within less than half an hour from where you're working.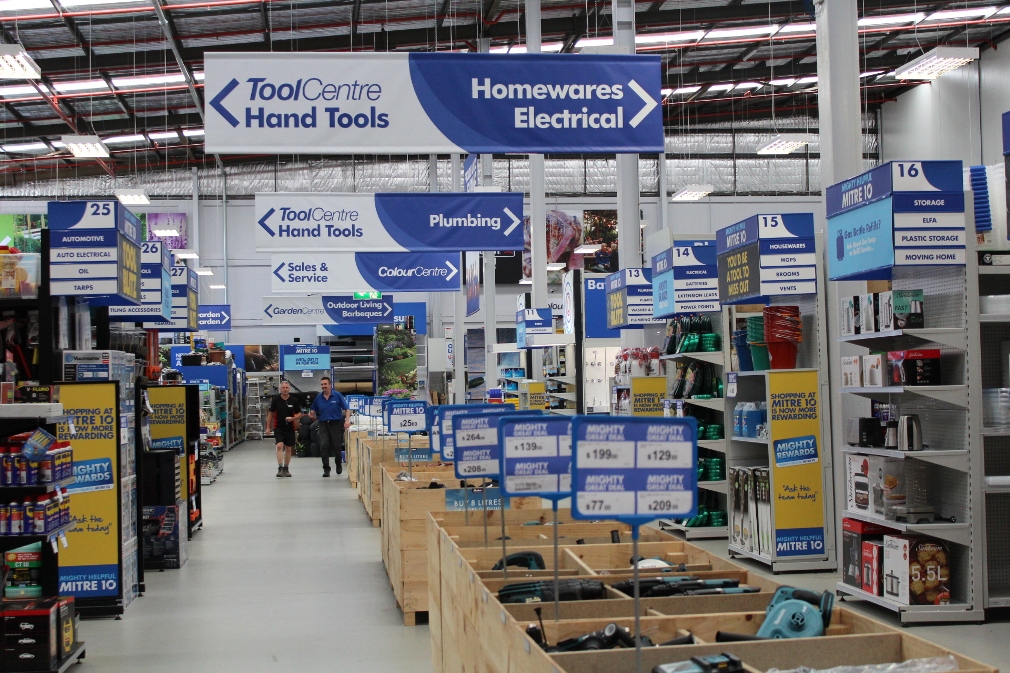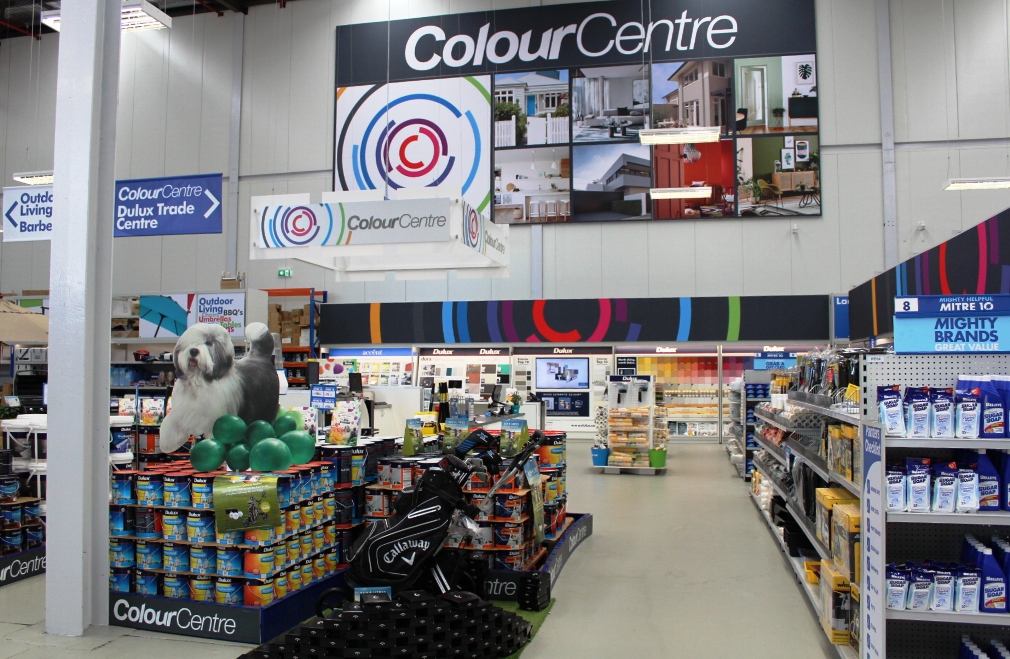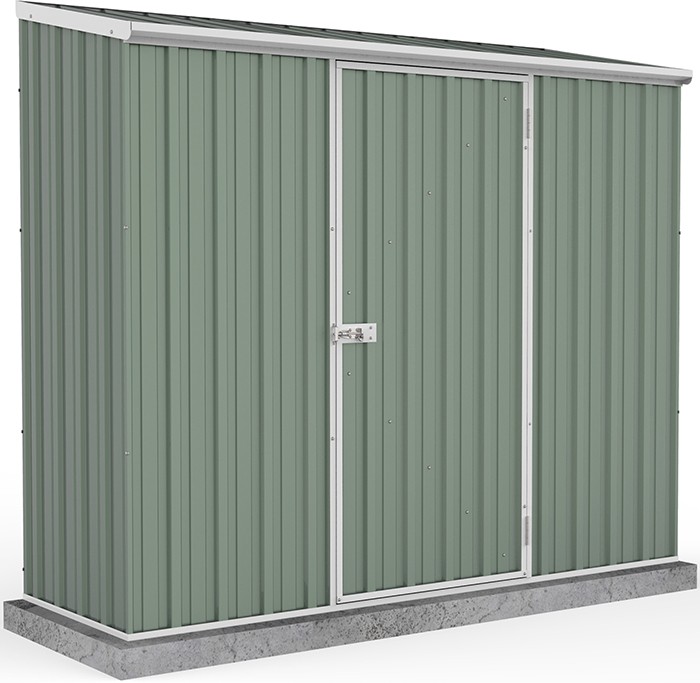 • 2.26(W) x 0.78(D) x 1.95(H)m. • Single door. • Available in Pale eucalypt, classic cream or woodland grey.
The Absco products you see in this catalogue are available to order online or in store. Home delivery fee may apply. See in store or
www.mitre10.com.au
for full product specifications.
Was advertised in August at $539.00 - Now $299.00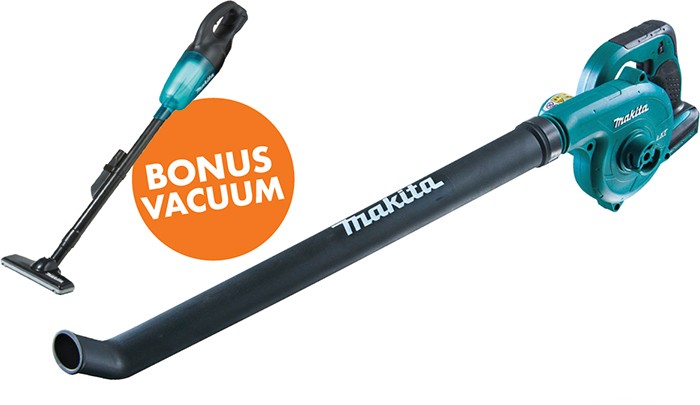 MAKITA 18V BLOWER KIT WITH BONUS VACUUM: $249.00
• 3 stage air selection and variable speed by dial.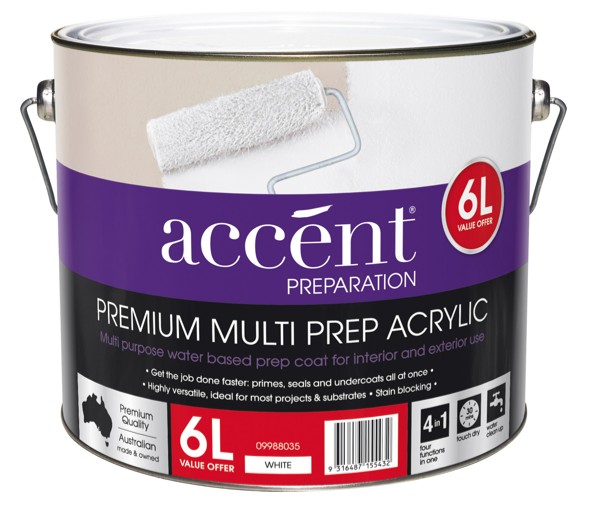 ACCENT® MULTI PREP ACRYLIC 6L: 68.50
• Interior or exterior multi-purpose primer, sealer and undercoat. • White base.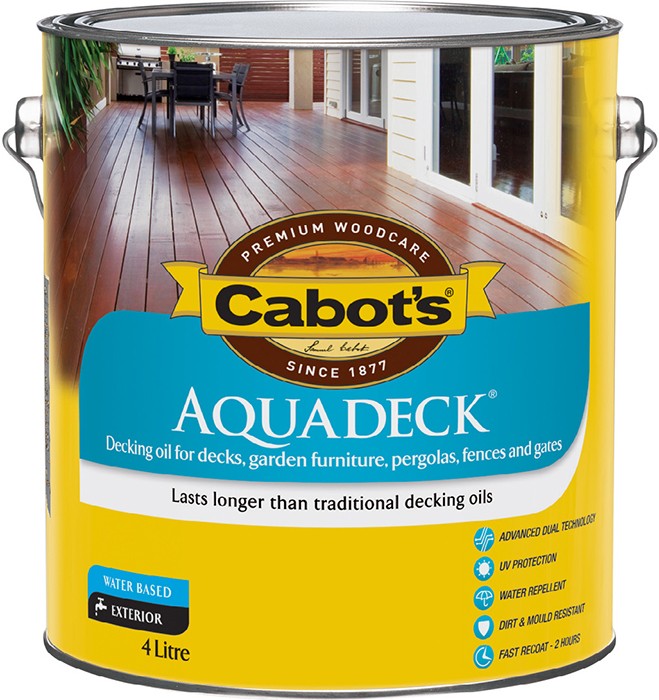 CABOT'S AQUADECK 4L: $72.90
• Natural. • Quick drying and low odour. • Mould and mildew resistant.
Also available - 10L: $171.00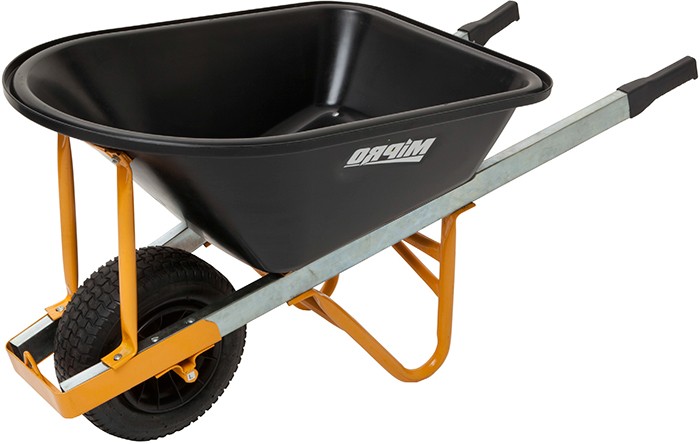 MIPRO® BUILDER'S WHEELBARROW: $159.00
• 100L. • Steel handles. • 32mm welded steel leg assembly. • Available in poly or galvanised.
(Ready to assemble.)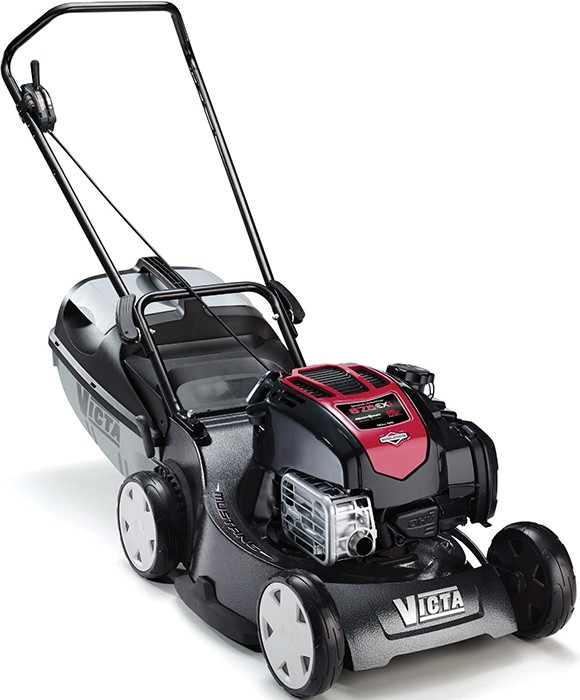 VICTA MUSTANG MULCH AND CATCH MOWER: 749.00
• 19". • 190cc Briggs & Stratton engine.• Smooth pull start. • Quad blade cutting system.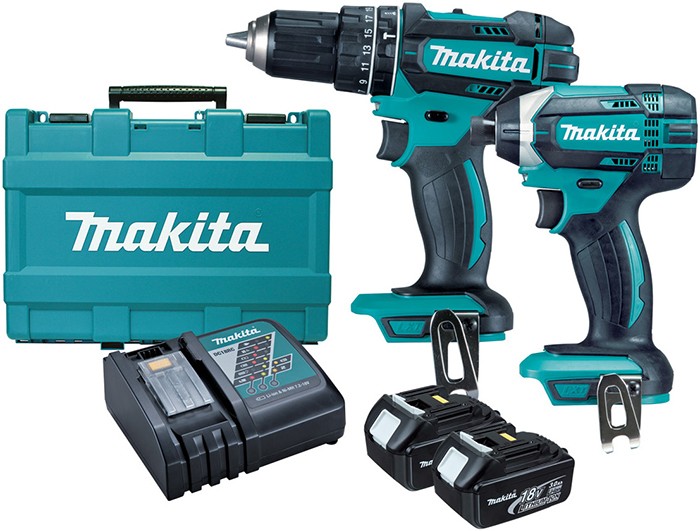 MAKITA 18V LXT LI-ION 2PCE KIT: $369.00
• Includes hammer drill, impact driver and 2 x 3.0Ah batteries with rapid charger. • DLX2131X.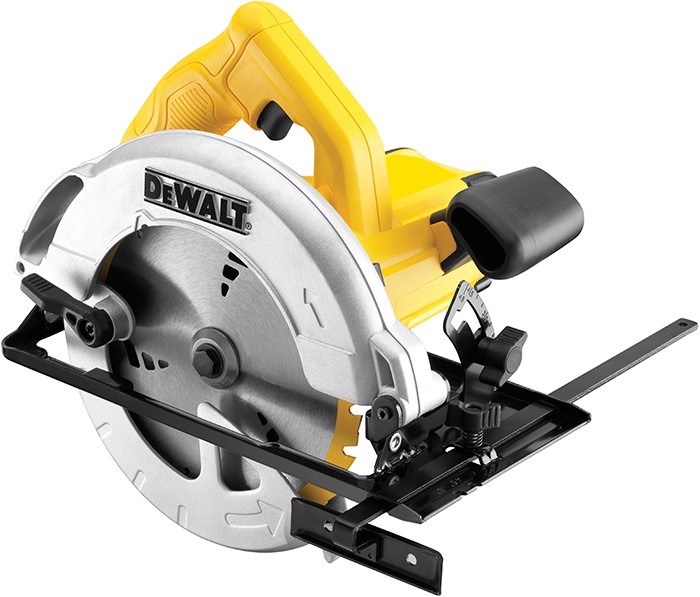 DEWALT 1350W CIRCULAR SAW: $139.00
• 65mm depth of cut. • 48° bevel capacity. • DWE560-XE.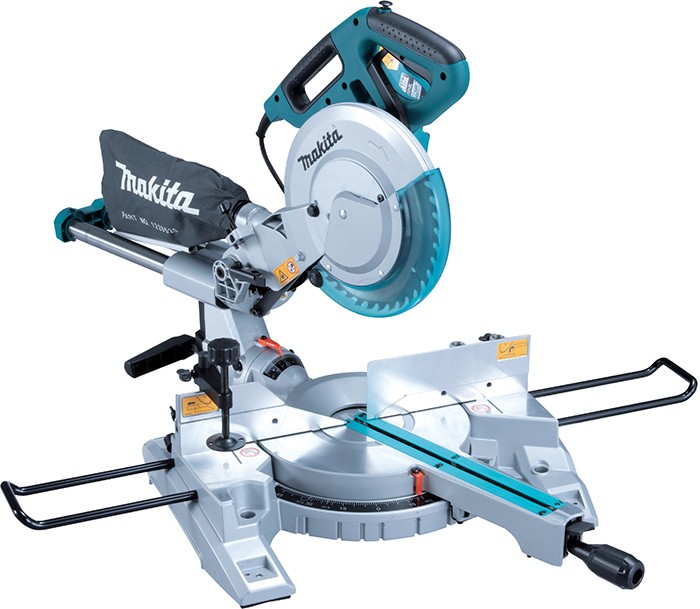 MAKITA 1430W SLIDE COMPOUND MITRE SAW: $599.00
• 260mm • LS1018L • Corded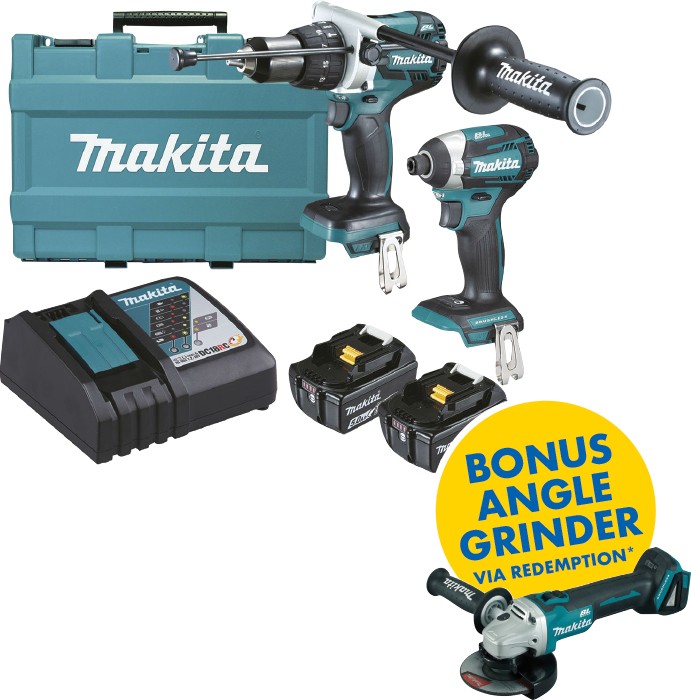 MAKITA 18V BRUSHLESS 2PCE KIT: $645.00
BONUS Angle Grinder Via Redemption*
• Includes hammer driver drill, impact driver, 2 x 5.0Ah batteries, rapid charger and carry case. • DLX2176T.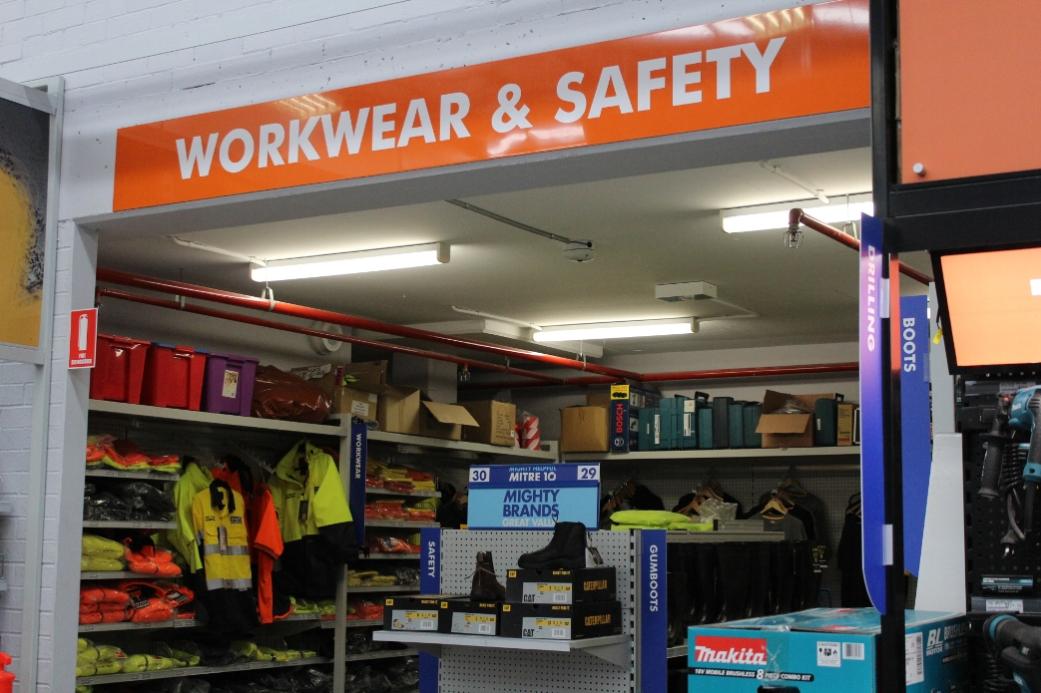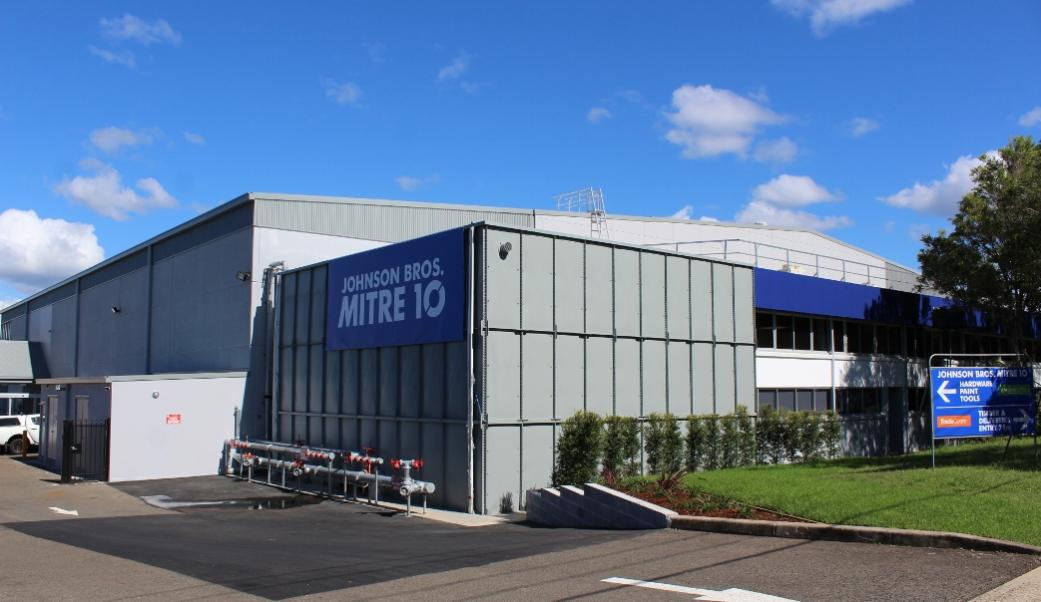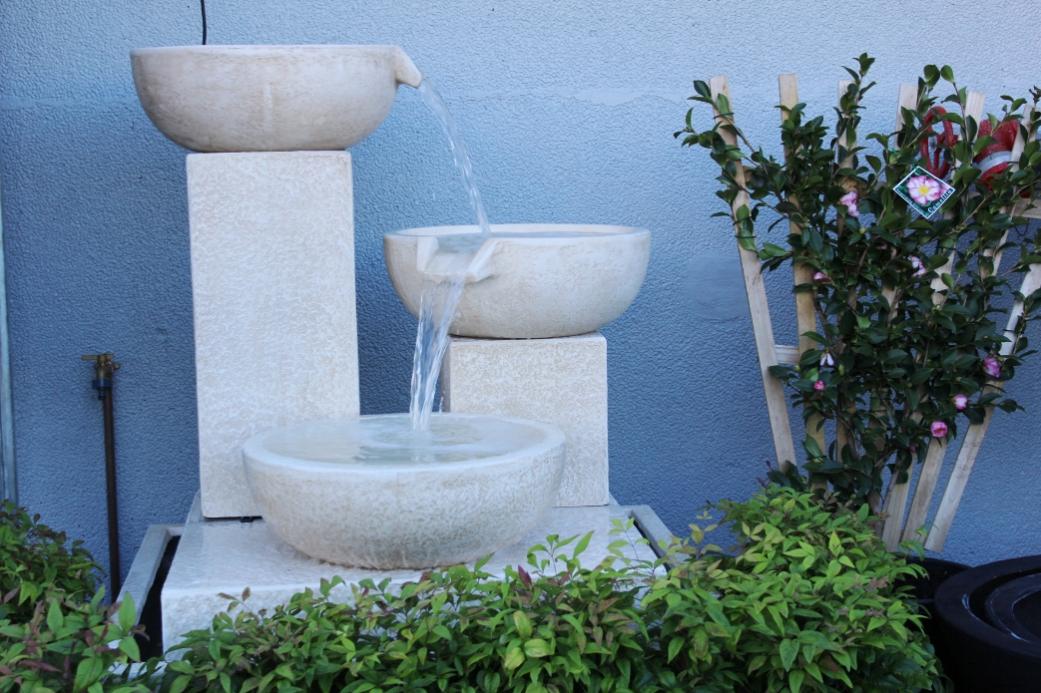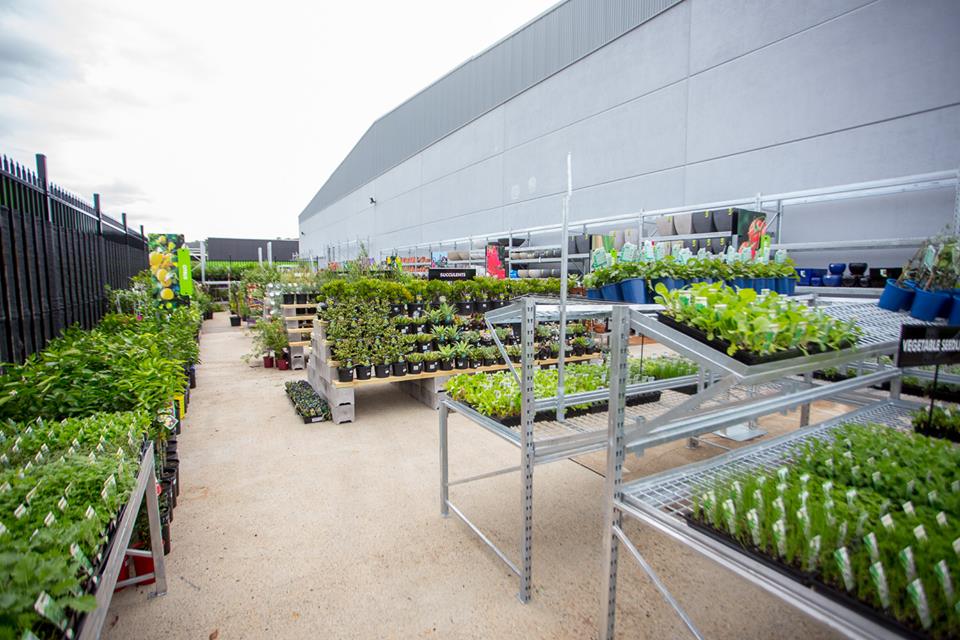 The Green Life Centre at Johnson Brothers Mitre 10 Mona Vale Store - Bassett Street.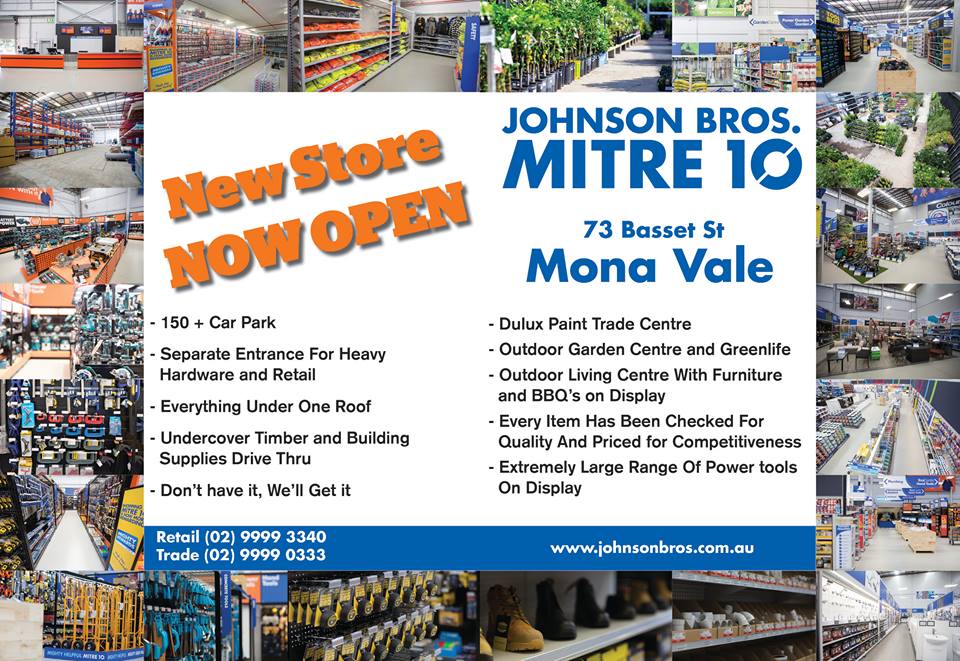 Johnson Brothers Mitre 10 New Store
73 Bassett Street
Mona Vale - Online Store: Jbhmv.Com.Au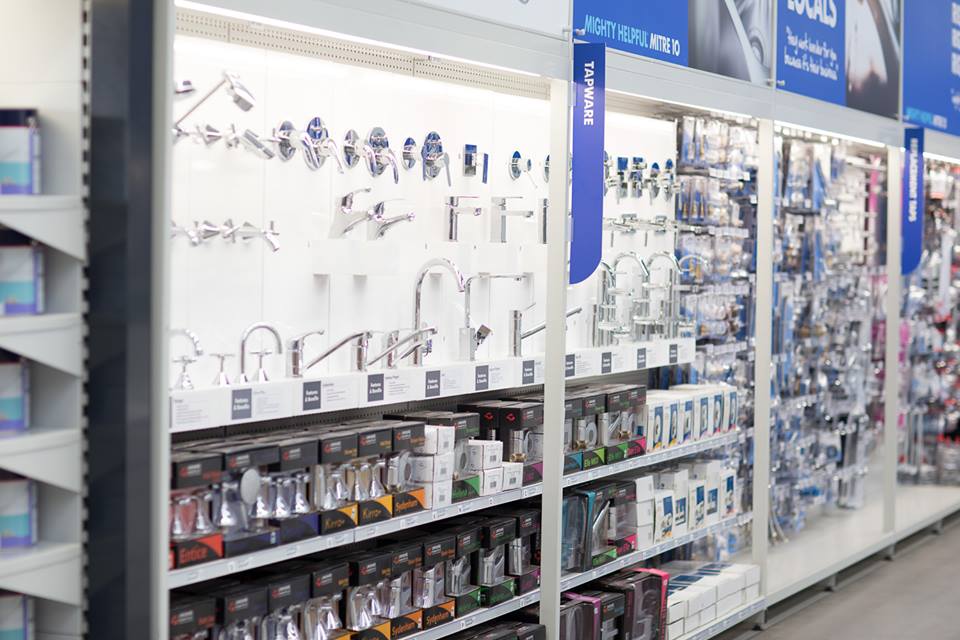 Products advice is available from the trained friendly staff at Narrabeen, Mona Vale and Avalon Johnson Brothers Mitre 10.
Click on logo to visit Johnson Brothers Mitre 10 website
Johnson Bros Mitre 10 - Avalon (02) 9918 3315
Johnson Bros Mitre 10 - Mona Vale (02) 9999 3340
JBH Timber & Building Supplies (02) 9999 0333
JBH Fencing & Landscape Supplies (02) 9970 6333
www.johnsonbros.com.au Online store: jbhmv.com.au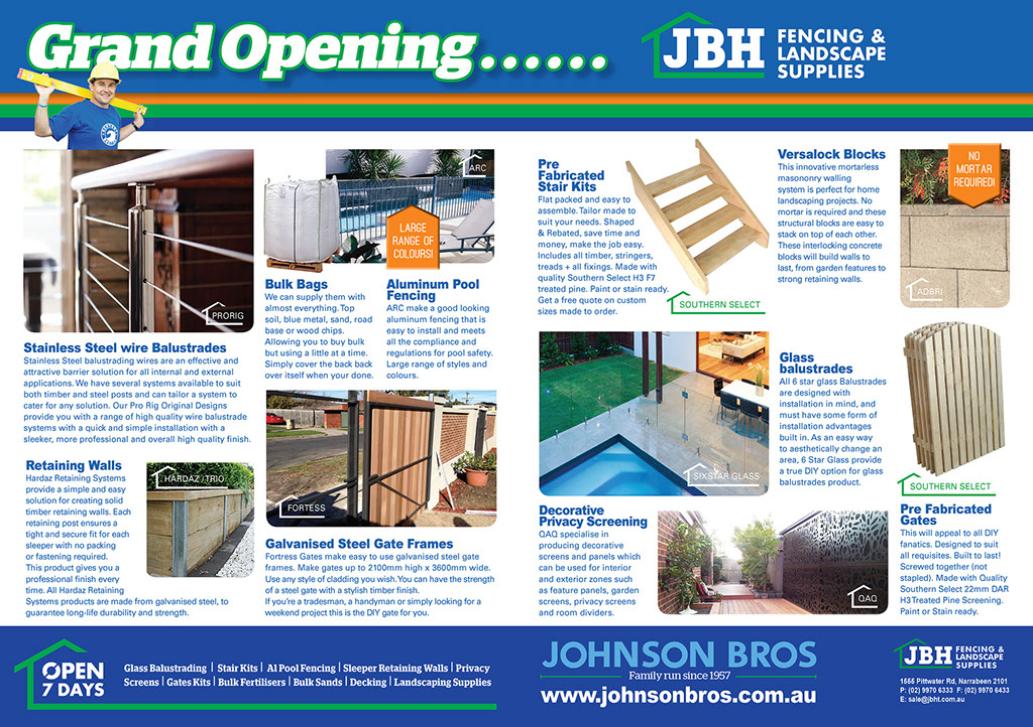 Important
All information and tips in this publication are of a general nature only and neither Johnson Brothers Mitre 10 or Pittwater Online News does not warrant the accuracy or completeness of the information and tips in this publication. This publication is not intended to be a substitute for expert advice.
Johnson Brothers Mitre 10
advises you to always consult an experienced and qualified person when undertaking jobs of this kind (including consulting a qualified tradesperson such as an electrician or plumber where relevant expert services are required).
You should also consider any safety precautions that may be necessary when undertaking the work described in this publication (including wearing any necessary safety equipment such as safety glasses, goggles or ear protectors or hard hats). The information and tips in this publication are provided on the basis that
Johnson Brothers Mitre 10
and
Pittwater Online News
excludes all liability for any loss or damage which is suffered or incurred (including, but not limited to, indirect and consequential loss or damage and whether or not such loss or damage could have been foreseen) for any personal injury or damage to property whatsoever resulting from the use of the information and tips in this publication.
Pittwater Online News and
Johnson Brothers Mitre 10
also advises there may be laws, regulations or by-laws with which you must comply when undertaking the work described in this publication. You should obtain all necessary permissions and permits from council and/or any other relevant statutory body or authority before carrying out any work. Major projects published in this publication always list these and/orlinks to where you may research what your own project requires to meet regulations.