December 13, 2020 - January 16, 2021: Issue 478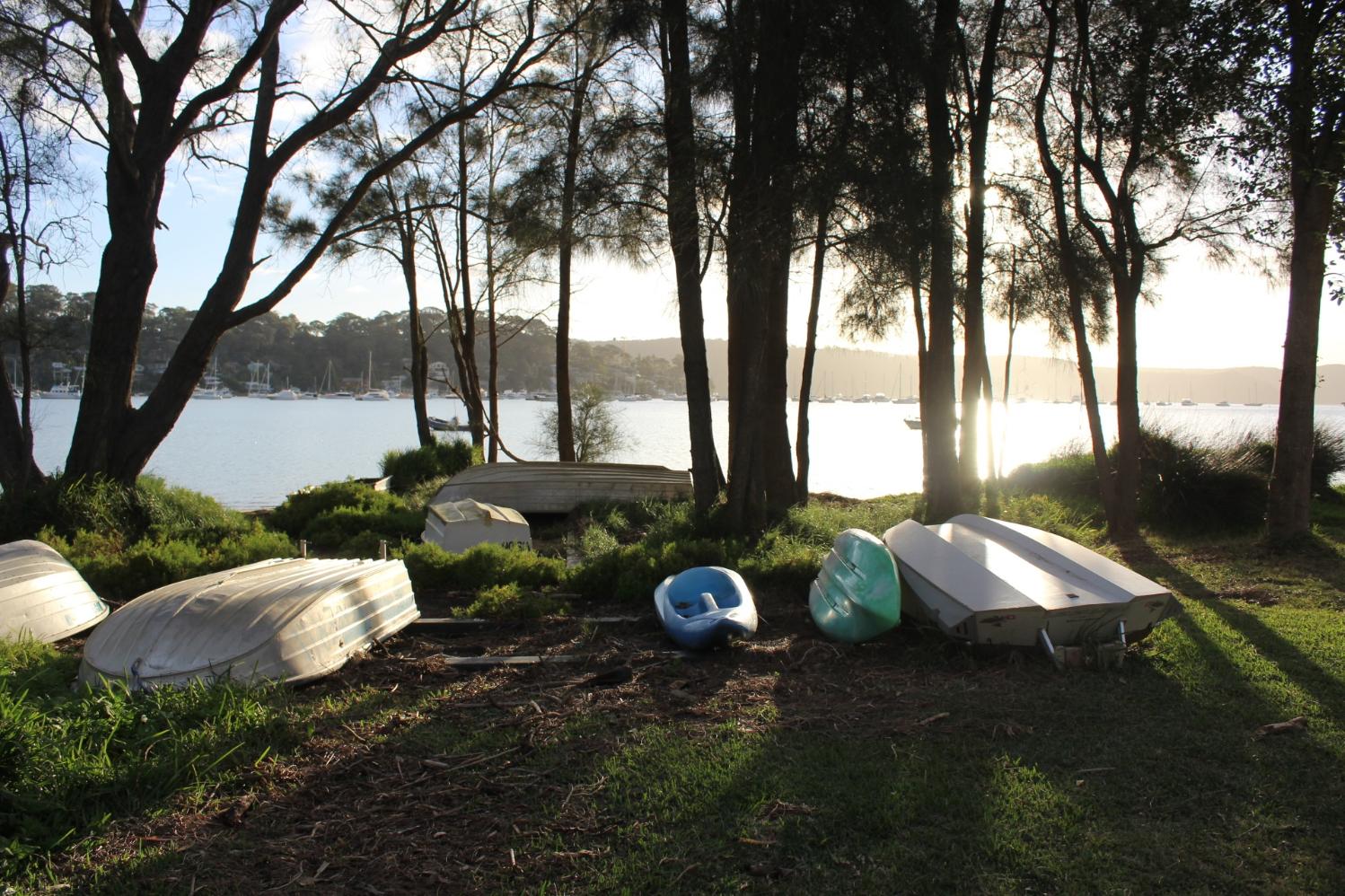 Johnson Brothers Avalon Store Renovations & Mona Vale Store: Everything You Need This Summer In Stock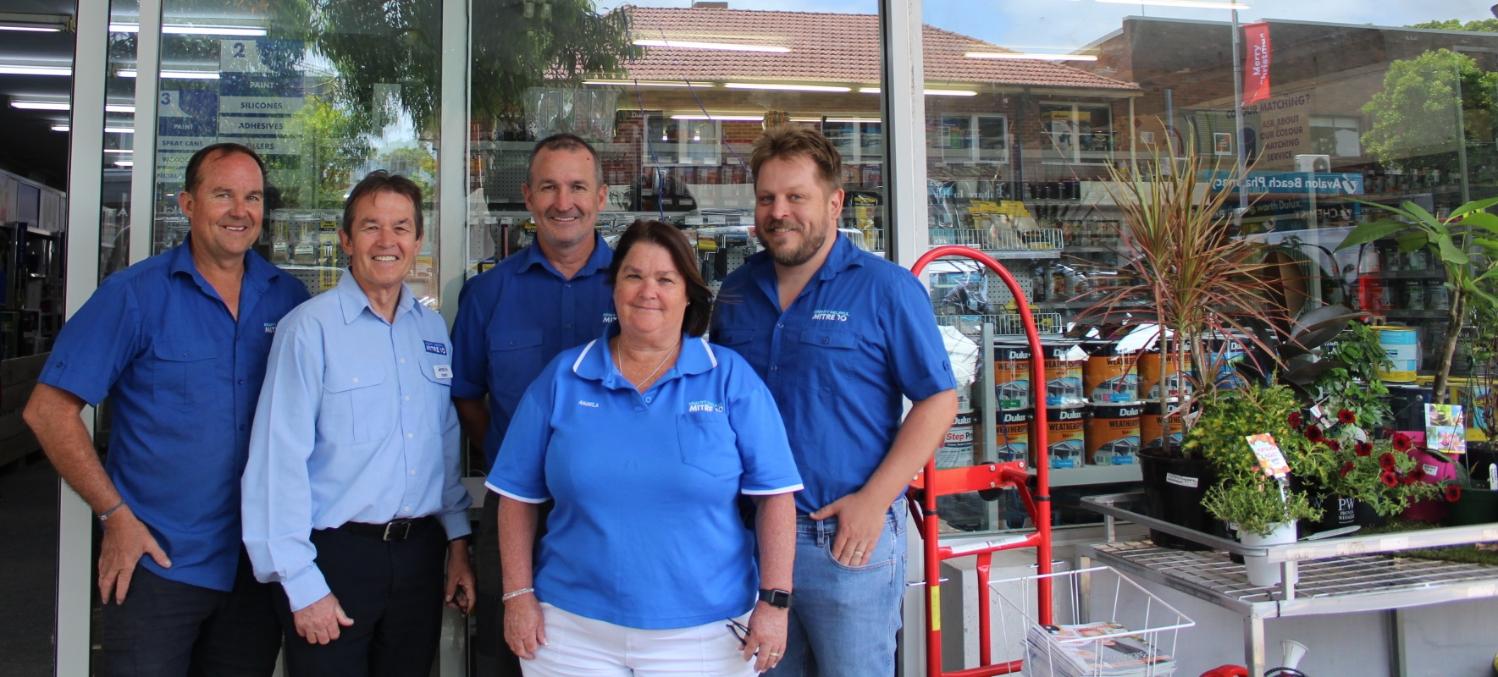 The Johnson Brothers Avalon Beach store has been undergoing renovations during the past few weeks and now has a great fresh new look and is stocked with everything the DIYer may need over this Summer to get those home projects done. With a great team of trained friendly staff on hand to help with inquiries, and the great Green Life Garden Centre at Johnson Brothers Mona Vale, Pool, Barbecue, Lawnmowers and Timber or Fencing and Landscape supplies outlet in Narrabeen, you now don't have to go out of Pittwater to get anything required for your garden, home, and entertainment needs.
Pictures Of The Year 2020
Editor's Choice - this beauty by Kevin Murray taken while hiking the Elvina Bay-Lovett Bay Loop (with his wife Glenys in the landscape) taken during Spring 2020: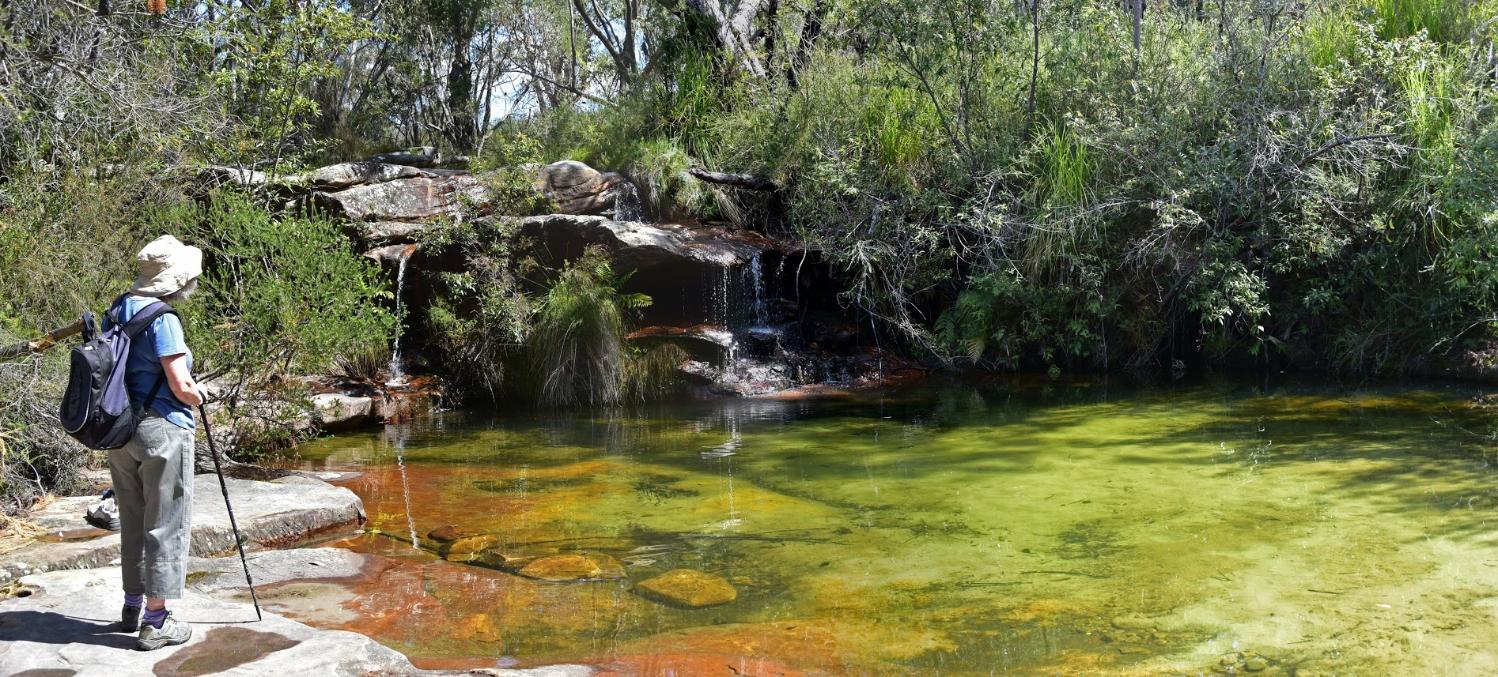 Some Thank Yous
If you've reached this end of the Pictures of the Year for 2020, you're doing well - bear in mind this is just a few examples of what's run this year, and, as always, it would not be possible without the community helping out by being contributors, providing feedback or making requests for histories, profiles, stories and reports. Thank you to all who have helped by being 'resident journos' this year.
In 2020 there have been some outstanding residents who have done much to spread a bit of joy and add bright spots to a gloomy and challenging 12 months. Although ALL of our Readers have been a great help with tips and input, some have gone 'above and beyond' - the volunteers from Sydney Wildlife, our local RFS Brigades, the core members of many local community groups who have sought to keep others fed, keep others engaged in conversations even though they cannot talk face to face, or even just drop off medicines, milk and bread to isolated Seniors is proof positive again of a great community spirit that will determine its own way forward through any challenges and refuses to leave anyone behind.
Pittwater Online has been fortunate to have some great contributions from wordsmiths like Miranda Korzy and Roger Sayers, had some great chats with Pittwater stalwarts Geoff Searl and Bob Grace, among many others, including all those who have shared insights and history through Profiles and managed to survive the interview process with a, frankly, over-inquisitive great lover of the human species. Even those visitors to the Pittwater Online office who are not 'up for a Profile?' will find themselves, at some stage during their stay, being asked; 'So, where were you born?' - 'Where did you grow up?' - and; 'Do you remember when....'
The news service has become renowned for the 'way it looks' and this would not be possible without a large group of supporters who love photography. This has been especially important this year when so many have been living in isolation and benefitted from these glimpses of what's going on everywhere else. The 'Pictures of the Year' has become a firm favourite, not just because it offers an opportunity to recall some of what has happened each year but also as it is For, About and By us.
In 2020 we again thank Marita Macrae OAM, Brian Friend OAM, Adriaan van der Wallen, Bea Pierce and Joanne Seve for taking a photo when something meets their eye to share with Readers aged from 4 years of age to 94 years of age. Joining their ranks are residents such as Maureen Darcy-Smith and a whole hosts of others who 'lit up the dawn' for Anzac Day this year and kept sharing their dawn walks, their sunset vistas, their 'rooms with a view' or their 'view from my window'. A sincere 'thank you very much' to all of the unnamed 'you' for a single or whole host of images, and for reminding all that there is no 'us and them' there's just us here.
Margaret Woods, Selena Griffith, Joe Mills and Kevin and Glenys Murray went above and beyond in 2020, undertaking a series of hikes to share a visual tour of the trails and reserves within Pittwater or adjacent to this place in that wonderful Ku-Ring-Gai Chase National Park. To be able to see and stroll along these paths for those unable to reach them or undertake such walks through the medium of their wonderful photographs has lifted the spirits of many as well as continue to add to the records of what is there right here, right now. These are pictorial walks that have been a constant part of the news service since its inception but have been especially important this year.
Michael Mannington continues to answer the call for requests to 'go hither and thither' to get those great portraits used to honour and celebrate people through the Profiles or any other great community event. MM has been happily undertaking this work since we threw him into a boat to putt-putt over to a Woody Point Yacht Club Regatta 9 years ago and we hope to throw him into a boat and take him off somewhere again this Summer. Look out MM - it's on!
Spring & Summer Time Guests
As Covid restrictions began to ease a perfect opportunity to have a series of luncheons presented itself as a means to say 'thank you' to some of these great people. A wonderful few hours, with thanks for all you have done for the community's news service in 2020, have been spent with:
Bob Grace and Selena Griffith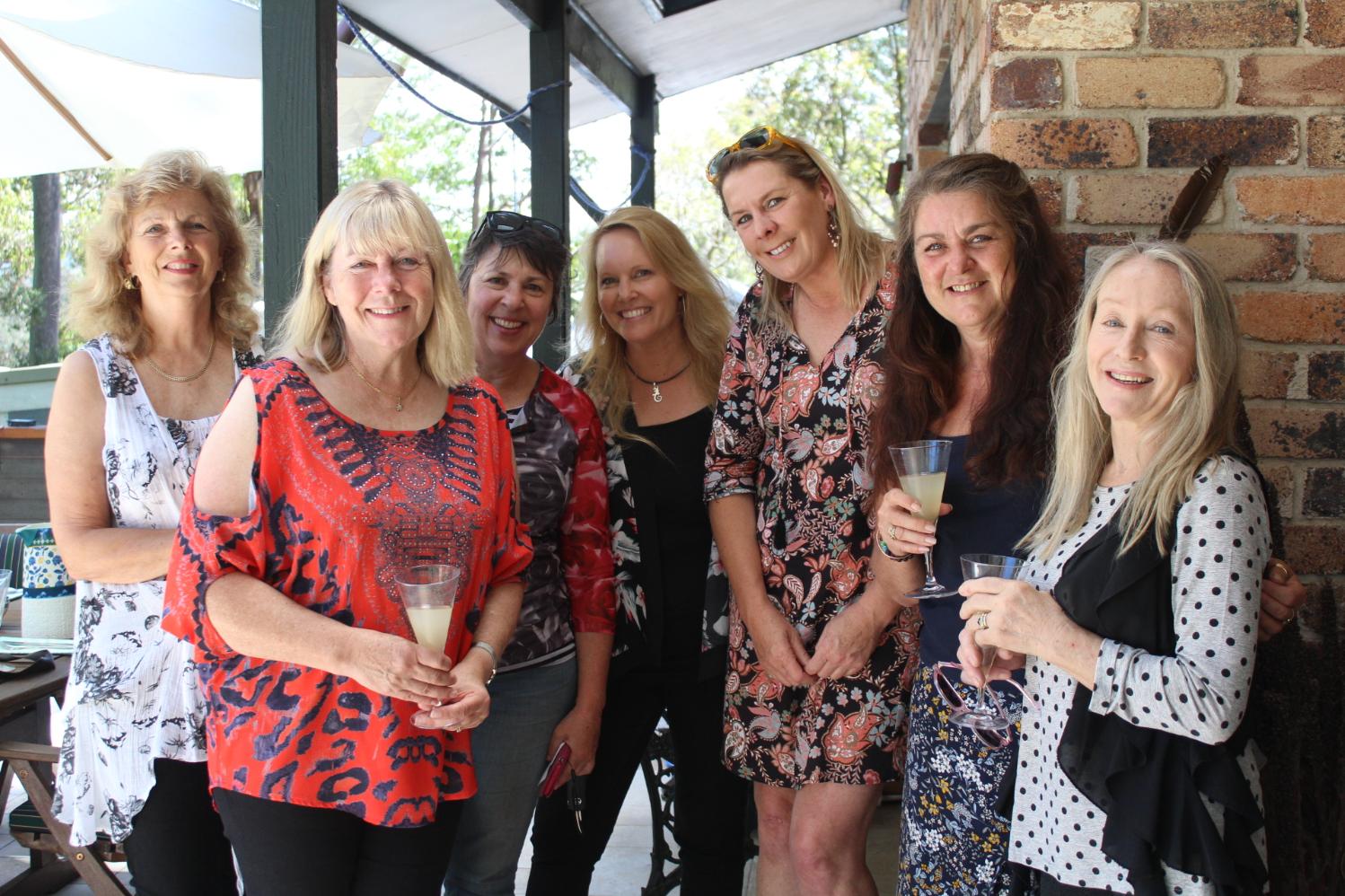 The girls from Sydney Wildlife: (left to right) Joan Reid, Margaret Woods, Edwina Laginestra, Lynleigh Greig, Georgie Bailey Campbell, Sonja Elwood and Barbara Kite - there is at least 140+ years worth of saving and rehabilitating Australian Wildlife in the Pittwater, Pittwater surrounds and across New South Wales in these seven people alone.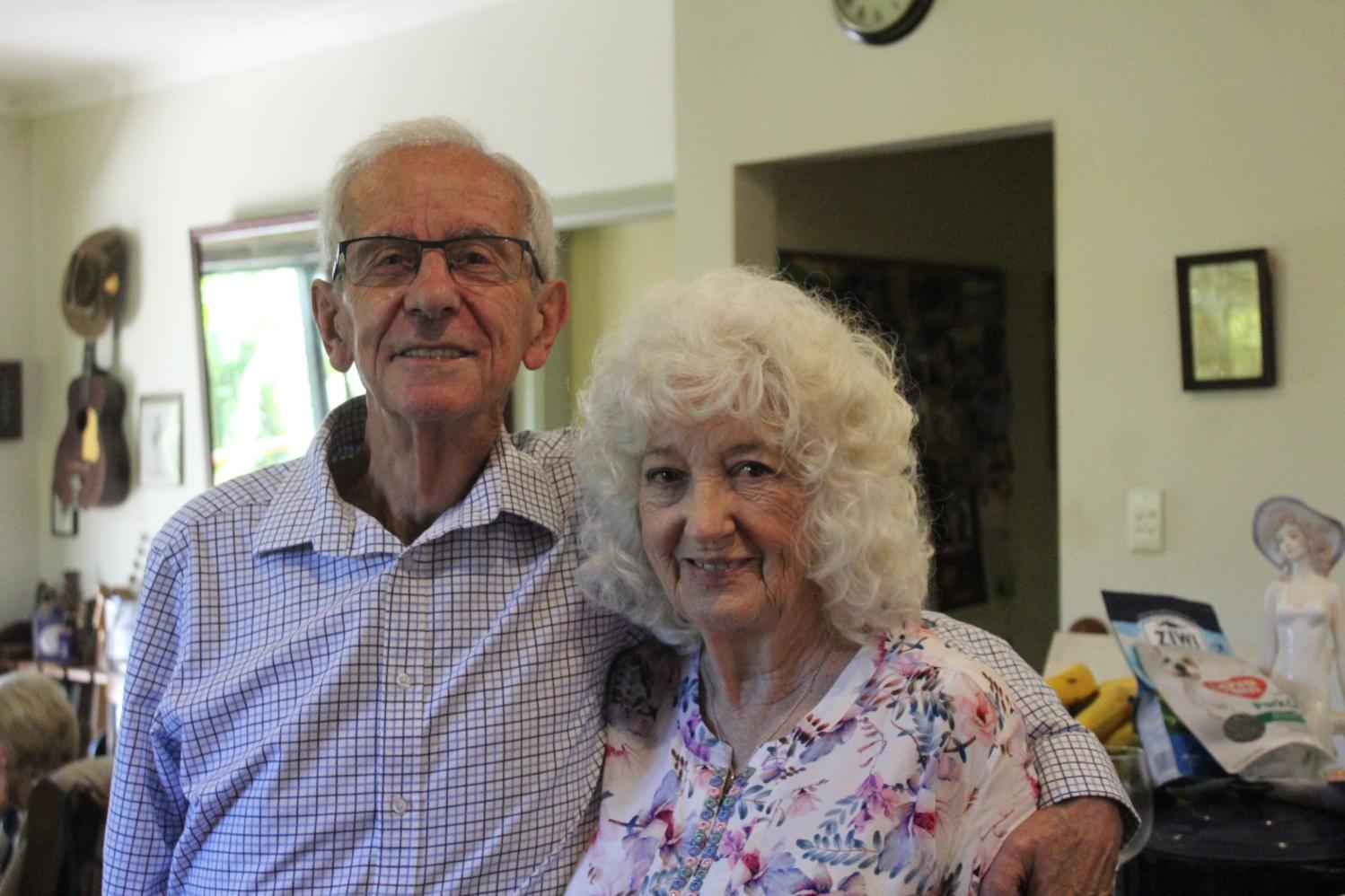 Michael OAM and Pam Mannington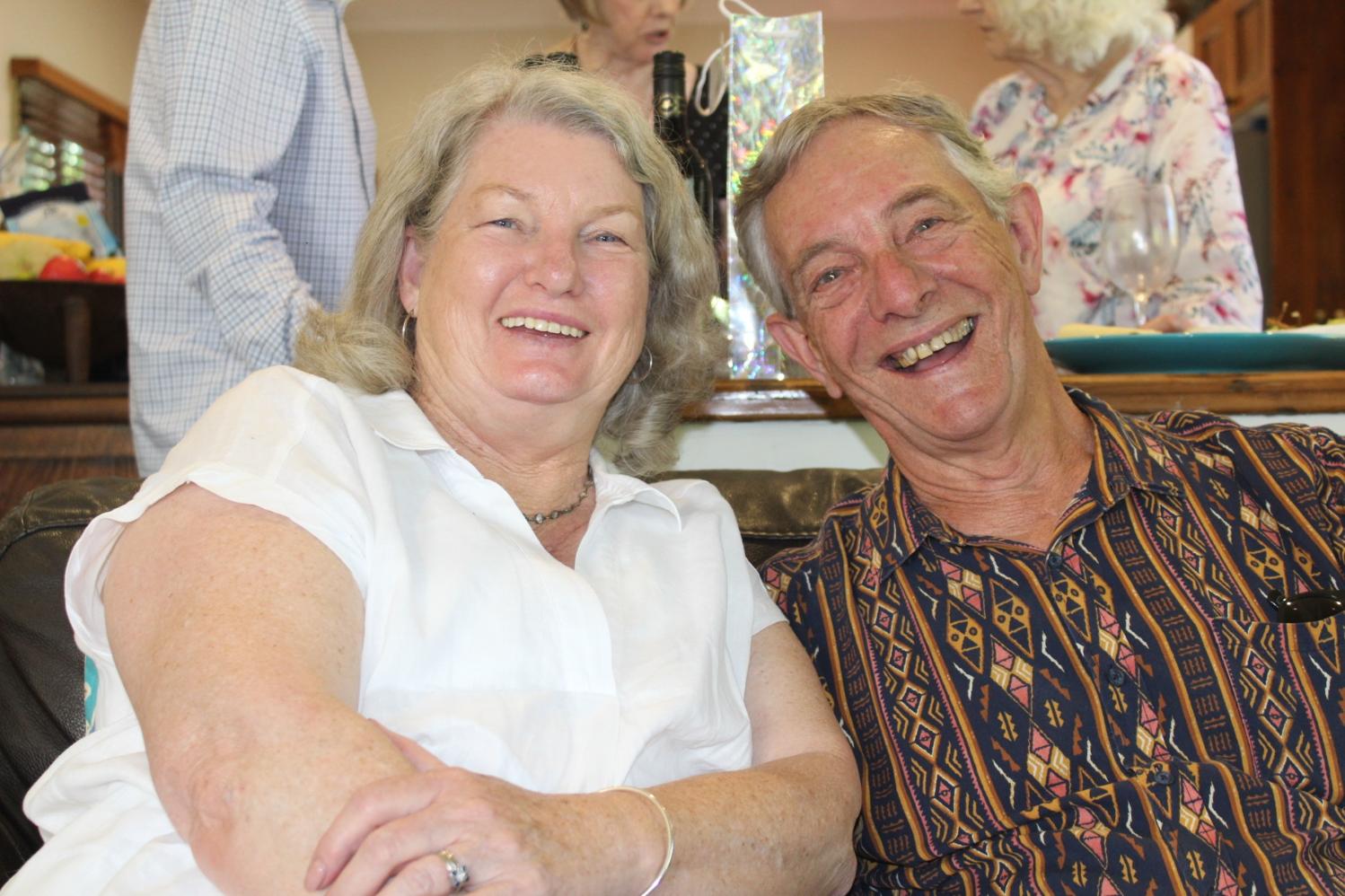 Colette and Geoff Searl OAM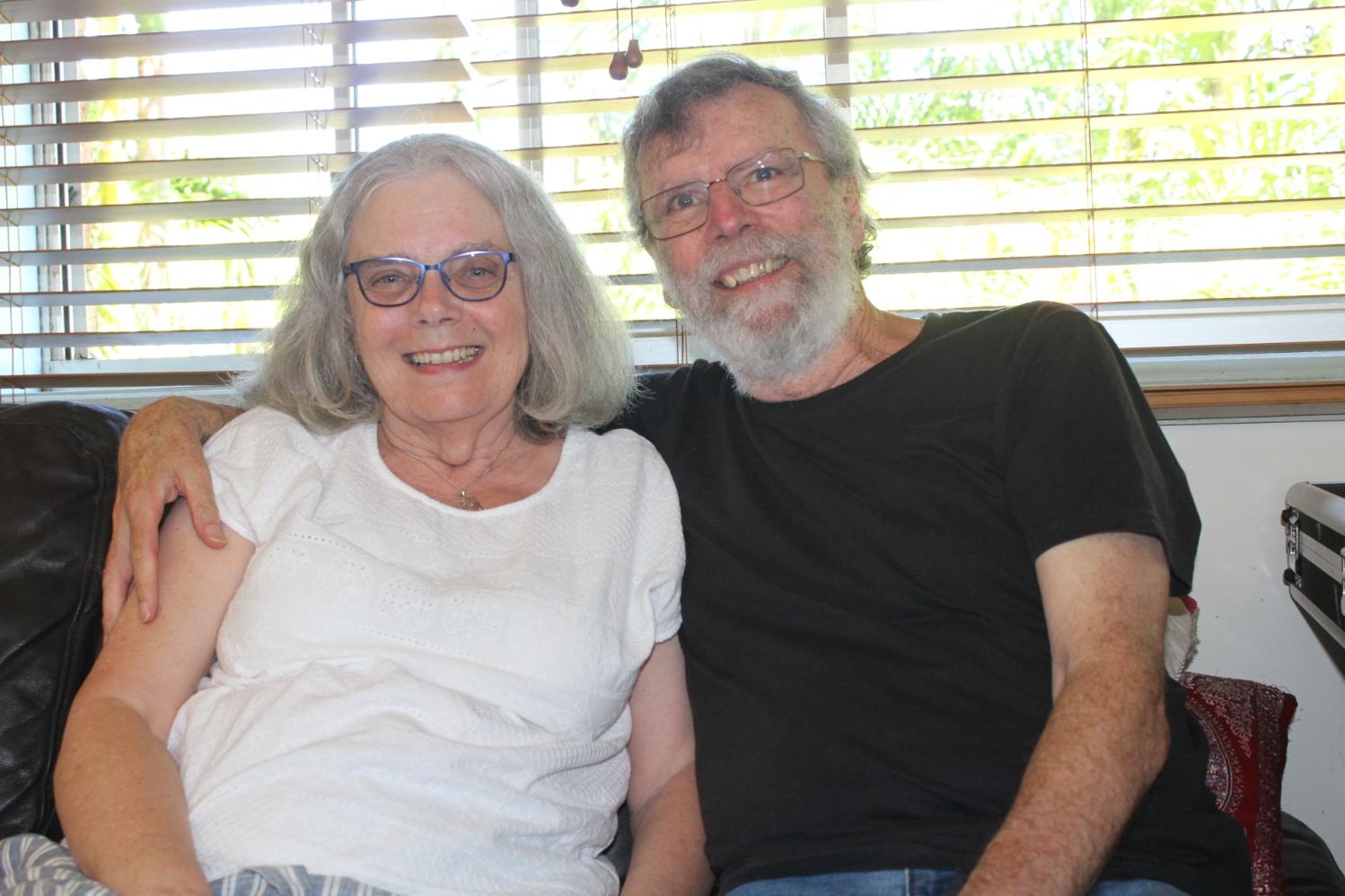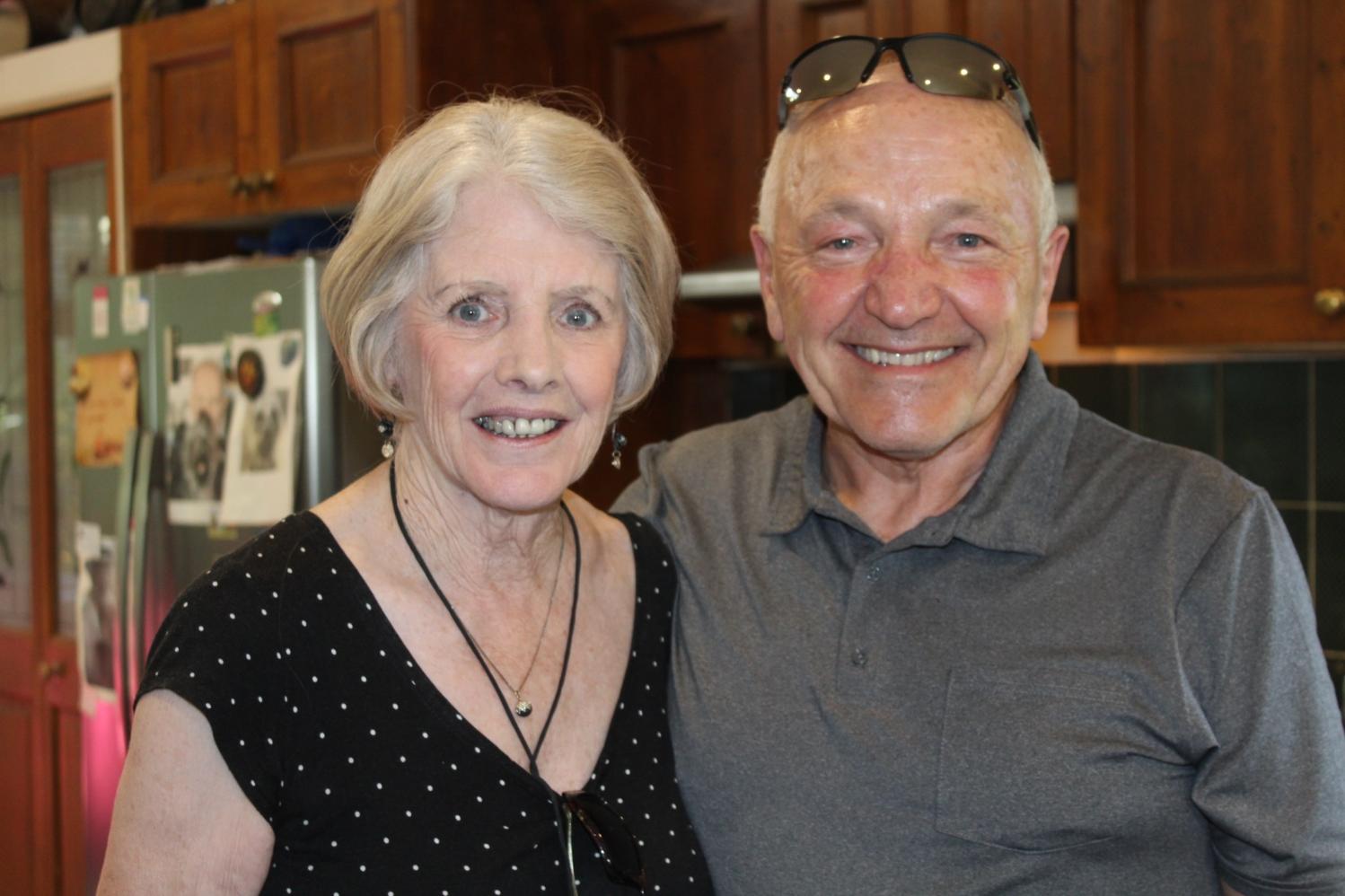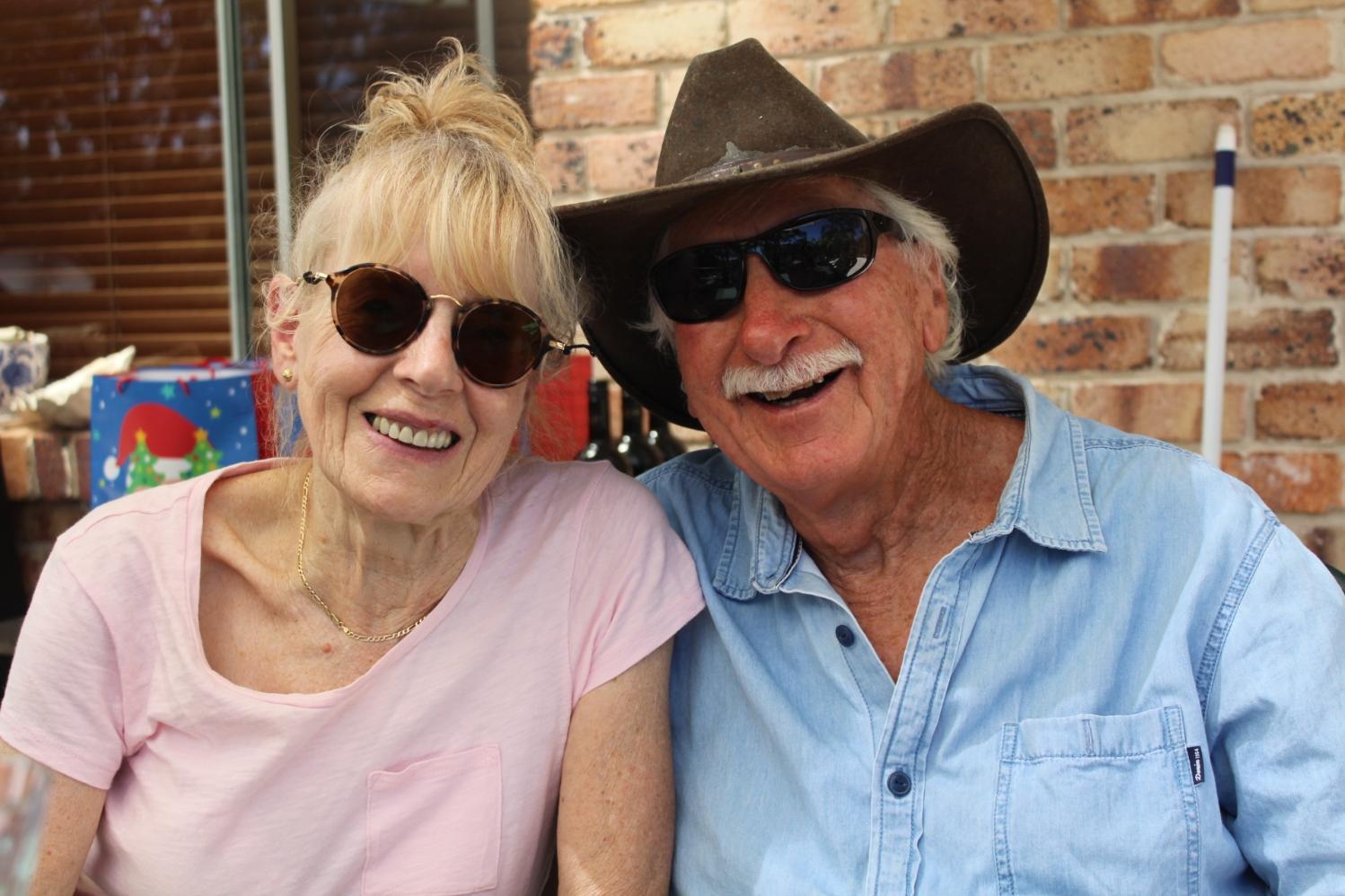 Final Thank You
Last, but certainly not least, the Offices of State MP The Hon. Rob Stokes and that of Federal MP for Mackellar Jason Falinski have always followed up and followed through on queries the community has wanted answers to and been way ahead on providing announcements in a timely manner so the community can stay informed. At a state and federal level the people the community voted in to represent them have done a 24/7 shift all year to meet the tests 2020 has brought and respond to community expectations - a conversation that will never cease.
From our local MP's:
Jason Falinski, MP for Mackellar- Christmas Message 2020

This year has challenged all of us. Be it through loss of life or employment, separation from friends and family or perhaps even the frustration of home schooling, it has been a year like none other.

This Christmas let us look forward not backward. In 2021, let us seek to advance towards the world we want not move away from the one we fear. Let us talk of opportunities, hopes and empowerment of all peoples, everywhere and turn our faces from the allure of an unknown and feared dystopia.

Humanity's greatest hope has always been hope. Our capacity to imagine things that never were, and to then make them so, comes from hope not hopelessness.

Nelson Mandela, Martin Luther King, Robert Kennedy, Pitt the Younger and Abraham Lincoln and many others all lived in tumultuous times; times that lent to a sense of hopelessness, but all knew that the long arc of human history bends towards justice. I think, at our best, we are all seeking to bend that arc a little bit more towards justice.

On behalf of my family and team, may I wish you a joyous Christmas and fervently wish that this new year gives you great cause to believe in a hopeful 2021.
Rob Stokes, MP for Pittwater - Christmas Message 2020
One thing we will all remember about 2020 is the remarkable spirit of kindness and goodwill seen throughout our community.

There have been so many wonderful stories of locals supporting each other – thank you to everyone who has gone above and beyond.

Our amazing health workers, first responders, supermarket staff, cleaners, bus drivers, pharmacists, tradies, teachers, parents, and school students – everyone has operated outside their comfort zone this year, and adapted so impressively to meet the immense challenges.

I am so proud to be a part of this community!

We are very fortunate the management of COVID-19 in Australia has enabled us to come together with our families and loved ones this special Christmas season.

As we gather, please remember the simple hygiene messages and continue to take precautions to keep each other safe.

Wishing everyone a Merry Christmas and a happy and healthy New Year!

–Rob Stokes, Member for Pittwater
At the recent naming ceremony for the new Marine Rescue Broken Bay vessel an opportunity to 'get' our local representatives for the 2020 'Pictures of the Year' presented itself, and although a request was made for them to flick each other with a beach towel to demonstrate the method to stay Covid-Safe this Summer, they went with this instead: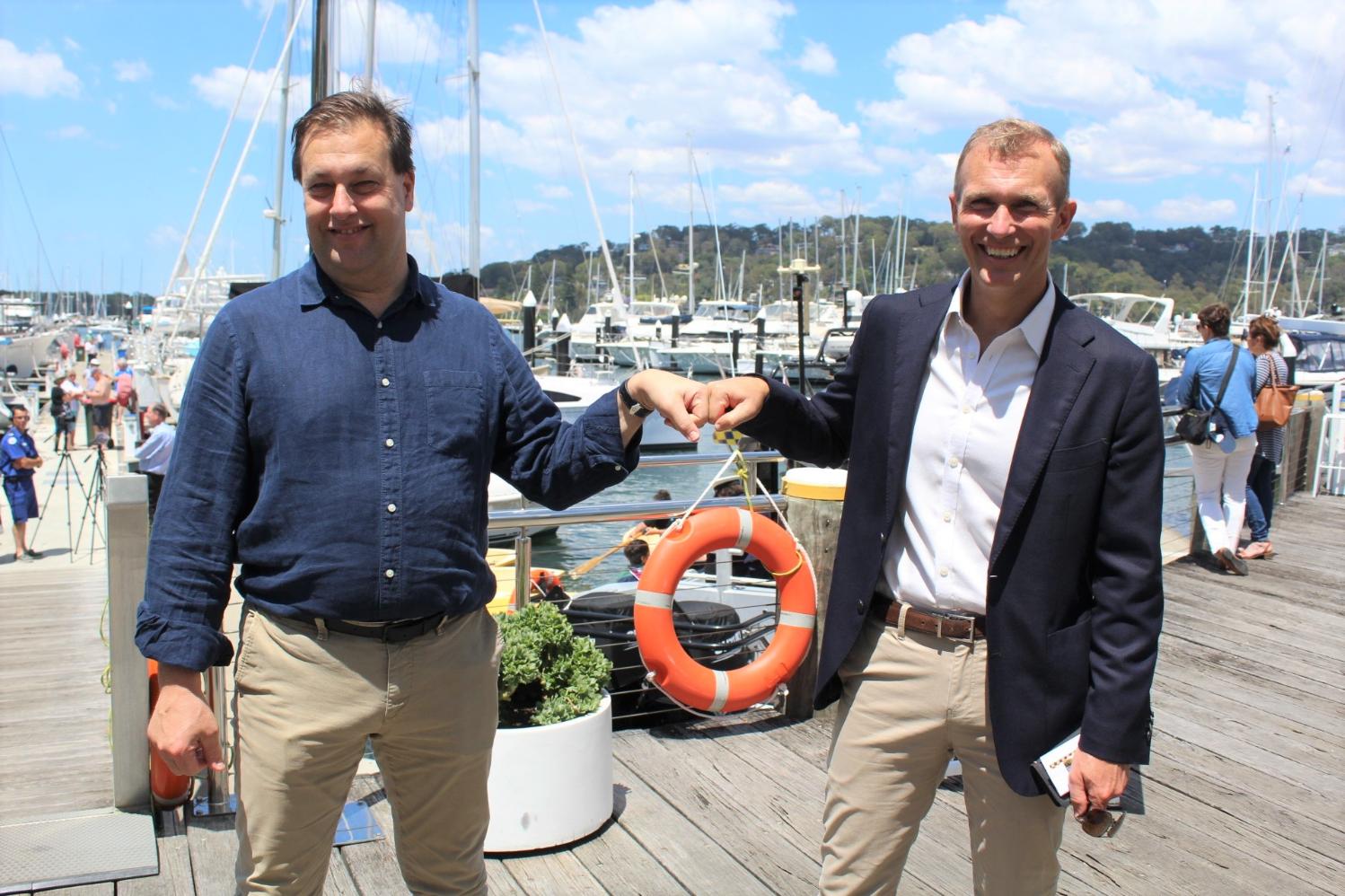 Pittwater Online December-January Editions
This News service will publish its
last full Issue for 2020 on Sunday December 13th
.
The
first full Issue for 2021 will be available on Sunday January 17th
.
If you are late getting your Notice or Event in, don't panic!, staff will be checking the Inbox and answering the phone in the interim, and these will be added in to Issue No.: 478.

Should any Emergency Notices be required, evacuations etc., these will be run on the Pittwater Online News social media platforms -
Facebook here
-
Twitter here
.
A very Merry Christmas and Happy New Year to all - we'll see you on the beach!
Past Features Archives (pre 2014)
Pittwater Online News was selected for preservation by the State Library of New South Wales and National Library of Australia. This title is scheduled to be re-archived regularly.
Archived Issues (2014 on) may be accessed here: pandora.nla.gov.au/tep/143700