December 5 - 11, 2021: Issue 521

Christmas-New Years 2021 Checklists: Preparing The Garden & Home - Entertaining - Gift Ideas For Every Budget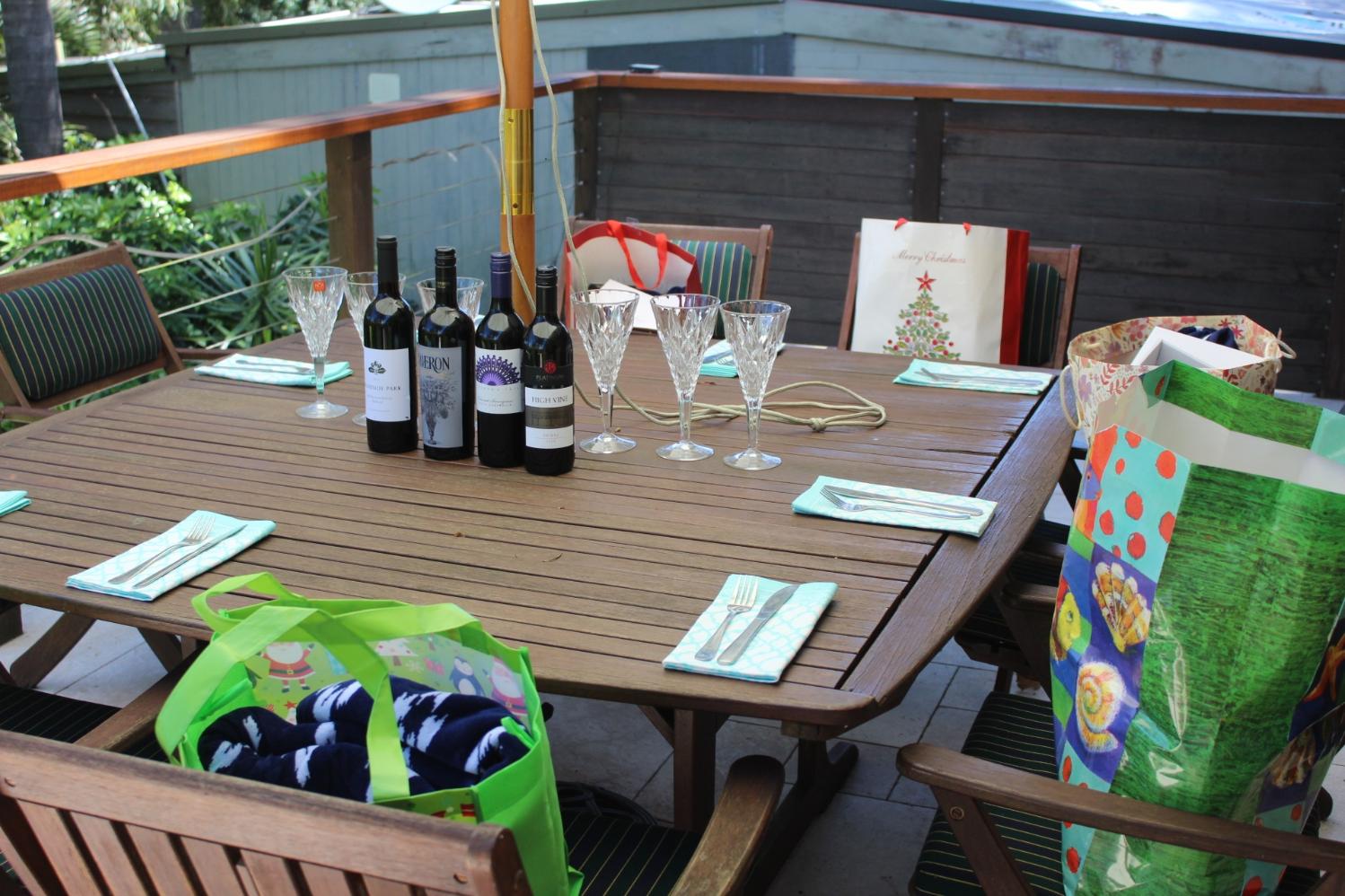 As so many of us didn't have the usual Christmas get-together last year, separated by the whole of area lockdown, we'll be making up for it this year with all things family, friends and Christmas. We've had a challenging year, again, so a switch off and exhale and simply enjoying a hug or each others company will go a long way towards setting us up for 2022, whatever that may bring.
Preparing for Christmas and that long relax that commences Boxing Day is a great way to relieve stress and take the hassle out of 'getting it all done'. We prepare a few lists each year and just tick everything off as it gets done - the jobs around the house, the jobs around the garden, the food list, the guests list and of course, the gifts list - with an emphasis on getting it all locally so time isn't wasted sitting in traffic. This Issue a few tips to ensure you enjoy your holidays and keep the youngsters busy. All examples shown are from the Johnson Brothers stores at Mona Vale and Avalon Beach.
In the Garden: Summer and Christmas Garden checklist
Minimise tick bites: As many living in Pittwater know by now, warm weather and lots of rain makes for lots of ticks. To make your garden safer this Summer and festive season, trim back any branches and hedges and clean up any fallen bark and leaves into the compost bin. You could also plant out some of those species known to repel ticks; Rosemary, Garlic, Lavender, Mint, Lemongrass. Oil of citronella is great too; a study that analysed 11 essential oils found that a combination of thyme and citronella essential oil was the most effective against ticks.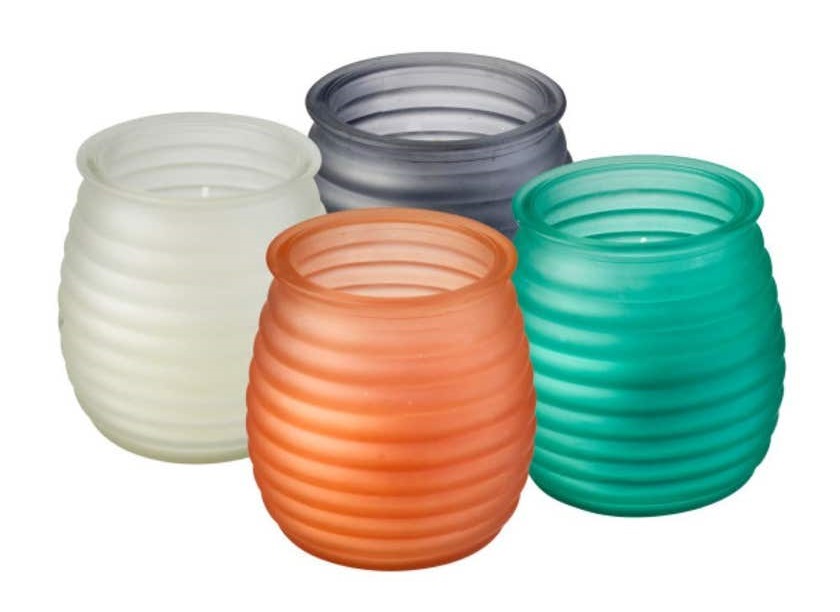 Waxworks Citronella Glass Jar Candle: $6.50
Up to 45 hours burn time. Contains Citronella Essential Oil. Assorted colours.
Flower beds: Dead head any flowering plants such as Roses and annuals to encourage them to bloom again. In the case of annuals, if they are really at their end, replace them with new plants to ensure your garden is bright and colourful for the big day.
Mulch: If you have not done so already, mulch to prepare for the hot weather ahead and to also reduce weeds and to just make the garden look fresh. Don't forget an application of a soil wetter as this will ensure the garden is hydrated and ready for the hot months ahead.
Lawns: It's time to lift the mower height. This will give the lawn a little extra surface area to retain moisture and protect the soil beneath from the hot sun. A light dressing of lawn food will ensure the lawn stays at its best. If you have dry patches in the lawn an application of a wetting agent will fix that. Keep an eye out for lawn grubs and beetles that become active this time of the year.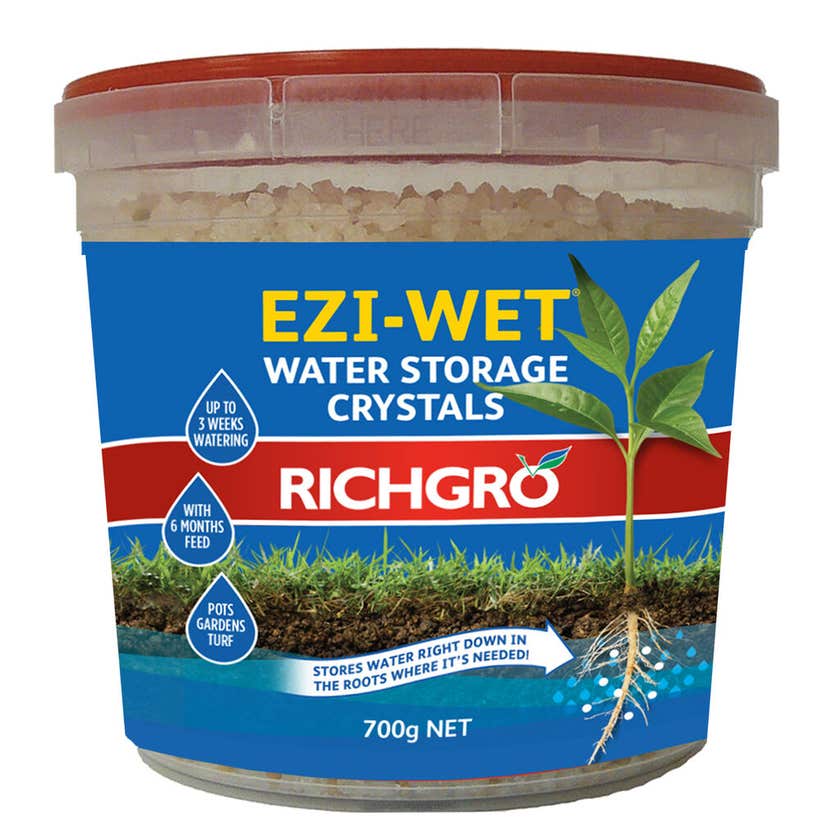 Richgro EZI-WET Water Storage Crystals 700g: $16.40
Stores water right down in the roots, Up to 3 weeks watering, With 6 months feed, For pots, gardens, turf.
Pots and Hanging Baskets: Having masses of colour around your house and patio look great during Christmas so make sure all your plants are well fed and that water is penetrating into the soil. To check just dig into the top 50mm of the soil on top of the pot and also check the sides to ensure the potting mix is not dry, if it is, apply a soil wetter. These also make a great Christmas present as well as they will gladden the eye long after the festive season has passed to those you gift them to. If you have some spare pots why not take a few cuttings and pot them up to give to friends and relatives.
Garden Furniture: Now is a good time to spruce up that garden furniture and give it a good clean. Timber furniture may need an extra application of stain at this time of year. Also think about getting some nice cushions to make for a colourful and comfortable welcome. A combination of white vinegar and detergent is great for cleaning plastic furniture.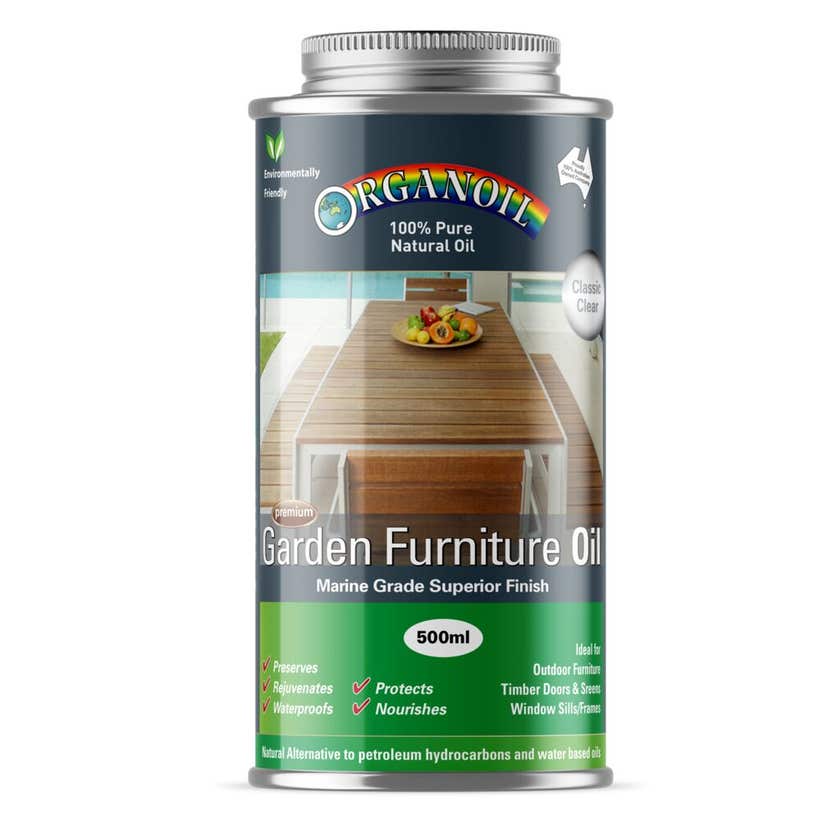 Organoil Garden Furniture Oil Clear: $25.50
Use on timber garden furniture, spa panelling, shutters, marine trims and handrails. Provides a transparent matt finish. Higher gloss is achievable with burnishing technique. Coverage - up to 16sqm per litre
Clean decks, paths: A wet Spring has meant some paths will have a green slippery mossy covering. The same will be true in paved areas. Give them all a good blast with a water pressure cleaner to make these areas safe for family and visitors. More tips in: Preparing Al Fresco Areas for Christmas Get-Togethers and Summer Visitors
Install some shade: While we're fortunate to have cooling sea breezes where we live the intensity of the sun bouncing off hard areas like patios and verandahs where tiles have been installed can make these places too hot for comfort. Putting a a shade cloth, market umbrellas, gazebo or even installing an outdoor blind can ensure you can still use these areas during the time you will want to - at lunch.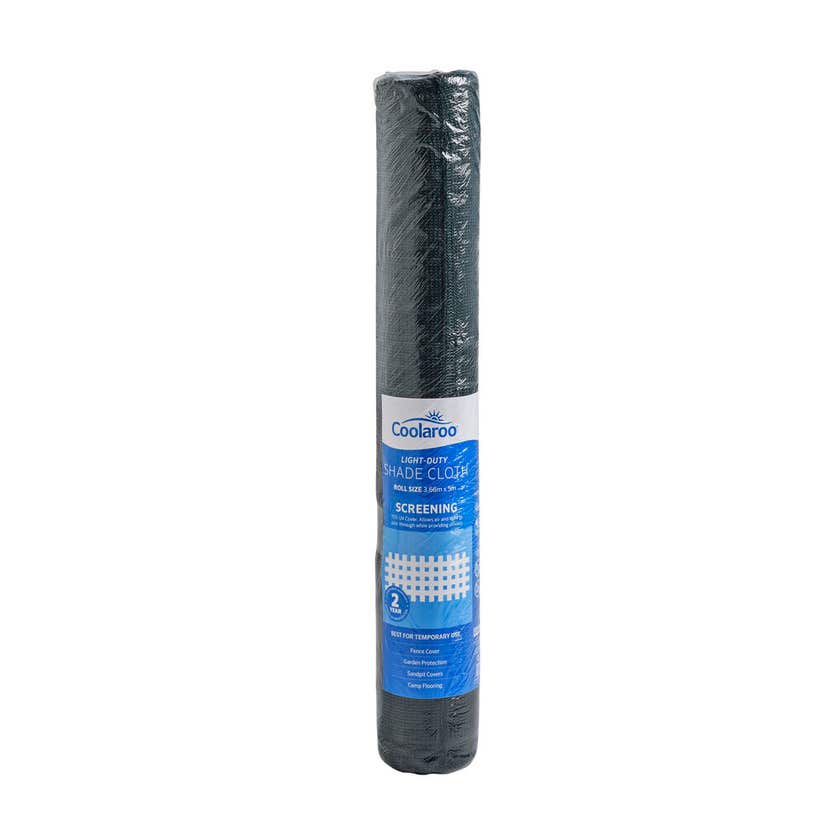 Coolaroo Shadecloth Light Duty 70% UV Green 3.66m x 5m: $60.00
Light Duty 70% UV Block. For Garden protection, Sandpit covers, camp flooring and windbreak. Light Duty Knitted 100 GSM HDPE fabric is resistant to tearing and rotting. Stentered to minimise shrinkage, curling and creasing, making it easier to work with. Complies with Australian Standards AS 4174:2018. 2 year Warranty against UV degradation.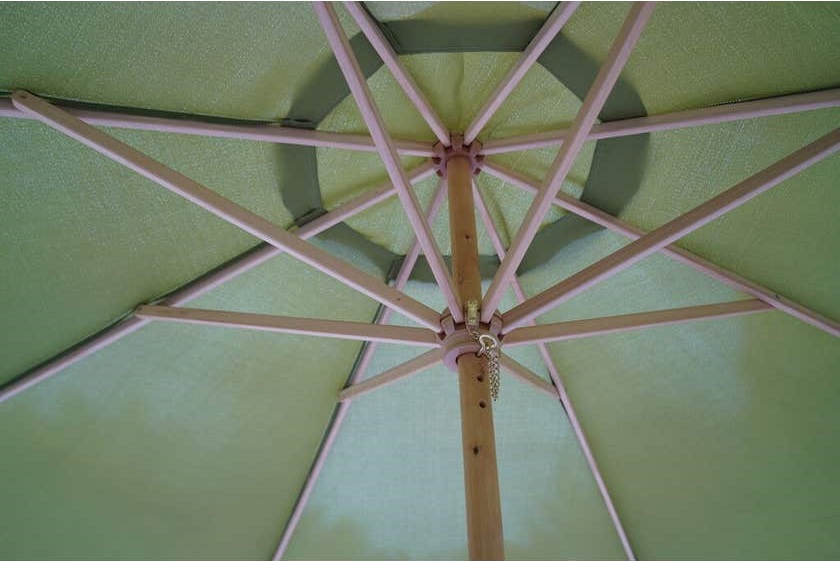 Timber Market Umbrella Olive 2.95m: $89.00
Umbrella Market Timber 2.95m in olive green. Protect from sun & rain with UV50+ protection canopy. Solid timber frame. Easy open/close system to enable store away when not in use.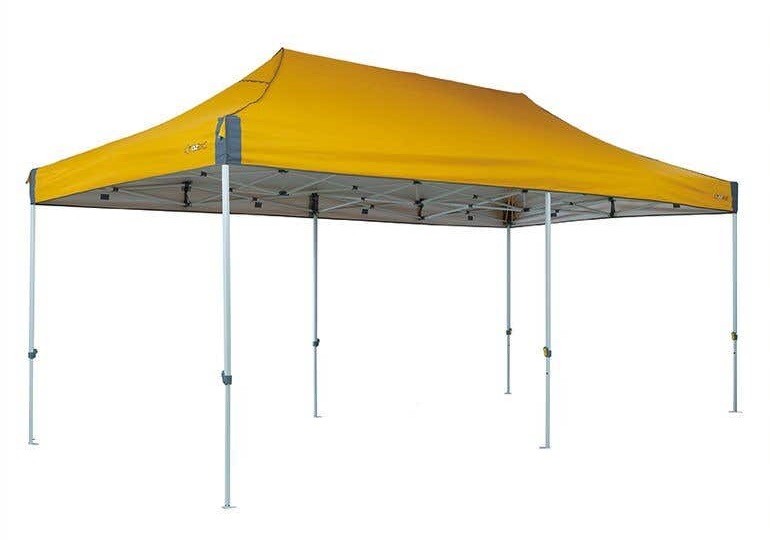 Oztrail Deluxe Gazebo Yellow 6.0m: $329.00
HydroFlow Anti-Ponding Bars. 300 Denier UVTex® treated polyester canopy with silver coating. Three stage system for space conscious pack size. Externally bound roof line seams improve tension in the canopy. Large roof vents for improved heat and wind dissipation. Heavy duty wheeled carry bag. Assembled Dimensions W600 x D300 x H325cm.
Vegetable Gardens: By now your tomatoes and vegetables should be looking good and your lemon trees should be showing early signs of fruit. This is the time to keep an eye out for pests. If you have caterpillars or moths on your plants, an application of an Insect Spray or a wipe down will deter these. Also keep feeding your plants, a little and often is the ideal way to go.
Vegetables to sow or transplant as seedlings now include: sweet corn, rockmelon, watermelon, cucumber, squash, eggplant, peas, cauliflower, cabbage, Brussels sprouts, zucchini, leeks, radicchio, carrots, fennel, tomatoes, English spinach, capsicum, chilli, celeriac, choko (plant the fruit), rocket, beetroot, spring onions, lettuce and radish. Now is also the time to put in some new herbs to add to summer salads and drinks. Add in some basil, dill, borage, chamomile, chervil, coriander, tarragon, parsley, chives, rue, lavender, sage, fennel, sweet marjoram, lemon balm, oregano and thyme. When watering your crop at this time of year choose to do so early in the morning so your plants have a good amount of time to absorb this drink before sun hits them. This also avoids leaving too much water on plants overnight which can also promote mould.

Final clean up: A day or two before Christmas, do a last-minute clean-up (trim edges, mow) and sweep everything including all paths and paving. Tip out any containers where water can collect and mosquitoes can breed. Remember your eaves and undersides of outdoor areas where there may be spider webs and apply that soft broom. If you're planning on having a barbecue, remember to check the gas bottle to make sure it will go the distance during cook time.
In the home: Summer and Garden Checklist
Furniture, wooden features and architraves: This damp muggy weather means mould can collect on wooden surfaces. Before you put out any Christmas decorations clear the surfaces of any knick-knacks and give all your wooden surfaces and furniture a good polish - ditto wooden architraves if you have these. Getting these jobs done now will mean once you get to Boxing Day the home will be pleasantly clean and you're 'off-duty' until after New Years.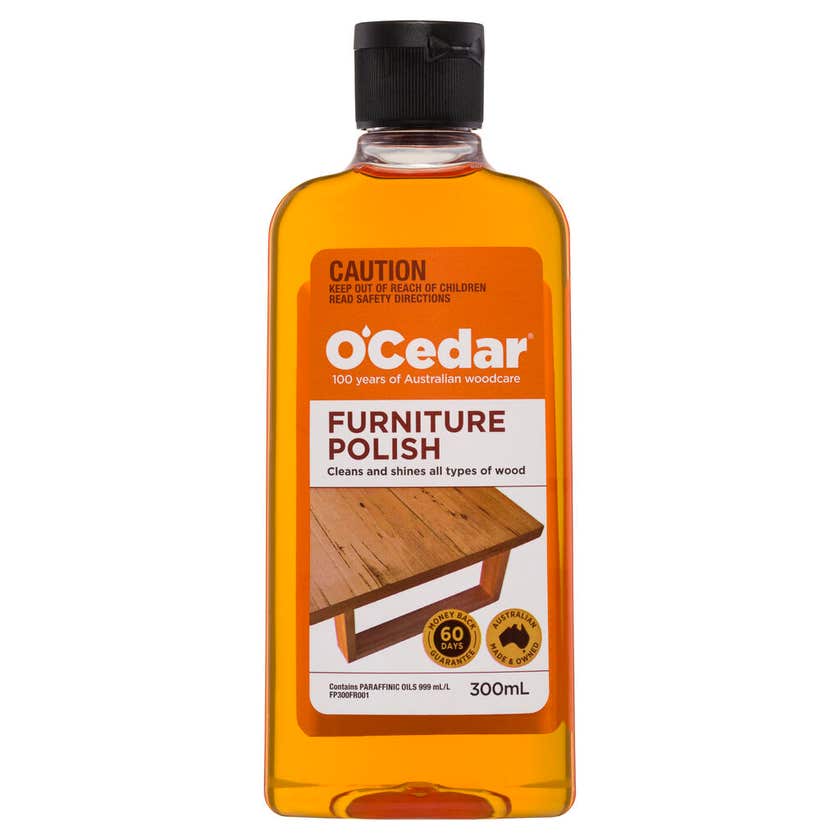 O'Cedar Furniture Polish 300ml: $7.95
Brings out the natural beauty of wood. Conceals scratches and removes stains without leaving any waxy build-up.
Top to bottom clean: Using this simple method of working from the ceiling to the floors means you won't be cleaning dust or cobwebs onto a just washed floor. Get out that duster and step-stool and reach those high ceilings. Next is window ledges, then glass, then vacuuming and finally a floor wash if you have hard surfaces such as wooden or tiled floors. That way all you will need to do is a quick whisk around at the last minute or not even worry as you know it's already clean. Giving the bathroom a good scrub now is also a good idea, that way, if you get caught up in last minute preparations in the kitchen, all it will need is a wipe down and fresh hand towels being put out for guests.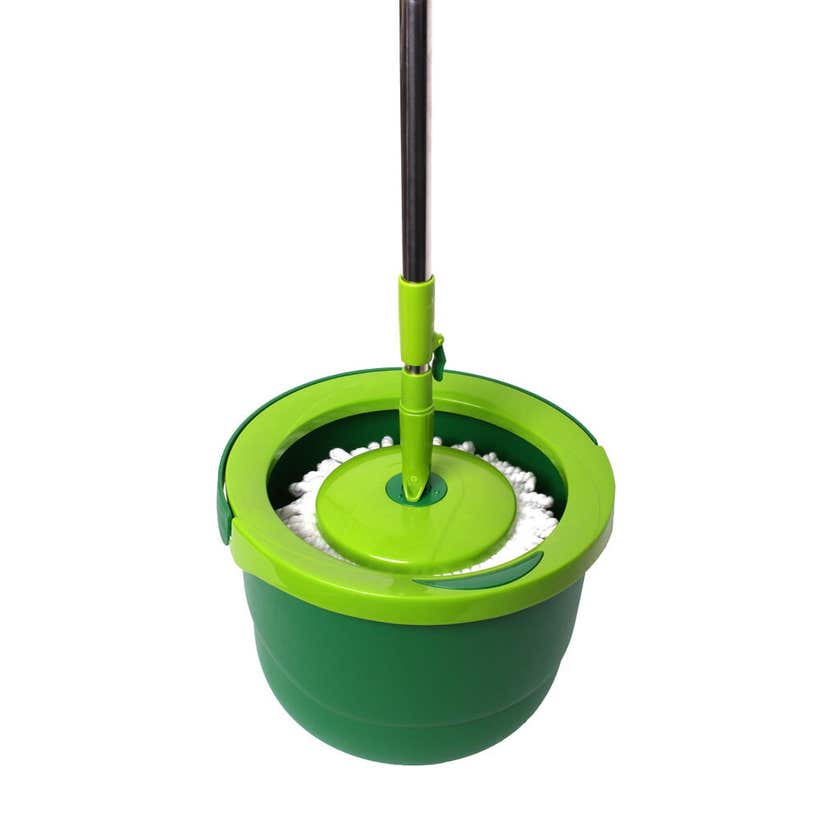 Sabco Compact Spin Bucket with Mop Set: $38.00
Compact design for easy storage. 360° mop head means excellent contact and a better clean. Easy 2 Action - Spin, rinses clean and spins mop dry.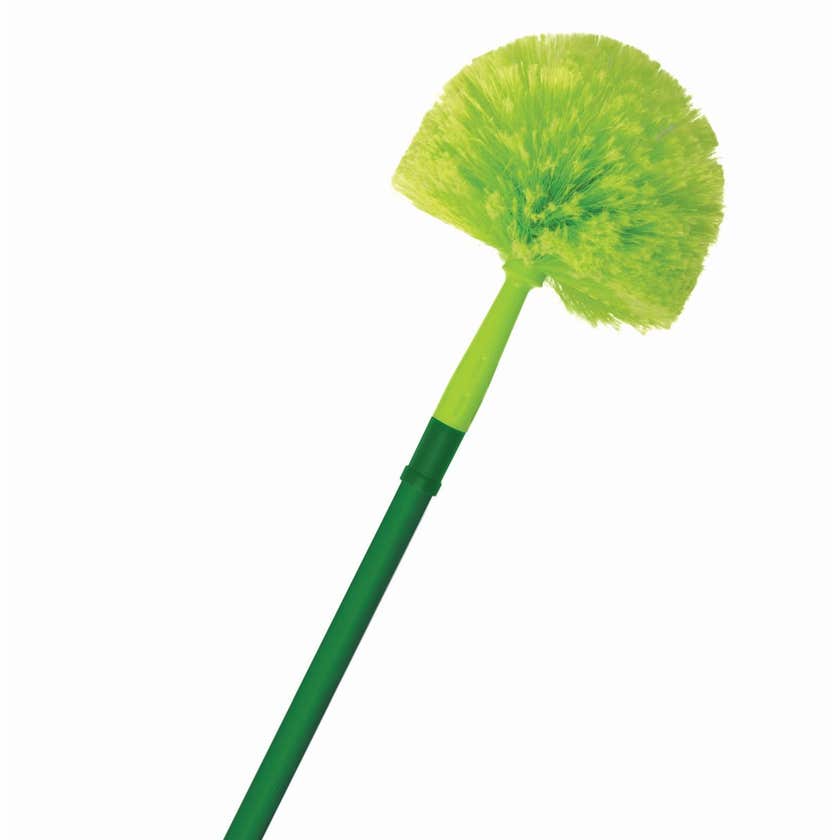 Sabco Domed Cobweb Broom: $16.95
Easily shifts unwanted cobwebs. The domed shape 1.5m telescopic handle allows for easy removal of cobwebs from any hard to reach place. Stores away neatly.
Food: Before you load up the pantry with new items it's a good idea to rotate those that are reaching a used by date. To keep those pantry moths at bay at this time of year put a few bay leaves out among the bottles and cans. Ditto the fridge; it may get a bit full in there during the coming weeks, so a good clean out and wipe down with a vanilla based cleaner will keep it fresh and make it ready for all those lovely Summer fruits and what you may cook on Christmas Day.
Entertaining: Christmas and Summer checklist
Make a Menu: Start thinking about what you want to serve to eat on Christmas Eve, Christmas Day, Boxing Day and even a few extras for that gap between then and New Years. Decide on what recipes you want to use, including the side dishes, and write yourself a list. Also stock up on staples like flour, salt, butter and sugar to avoid that last minute dash to the shops for Christmas Eve biscuit making and decorating with youngsters or Boxing Day breakfast pancakes or eggs and bacon or turning those leftovers into a scrumptious pie. If you can do an online order, save yourself the stress of the supermarket carpark and aisles and get it sent in to you.
The Great Outdoors: If you're cooking outdoors; check if you have enough charcoal, cooking implements, BBQ cleaner, serving dishes. Are there enough seats for everyone, do you need to replace the canvas on umbrellas?
If you are planning on getting a new BBQ for this Summer there's a few tips in BBQ Season: some tips to keep your New or Old BBQ Clean
Ozzie 4 Burner Hooded BBQ with Trolley: $215.00
4 Burner. Cast iron hotplate and grill. Matt black powder coated single skin hood. Powder coated steel frame. Stainless steel burners. Jet flame ignition. Temperature gauge. Gas bottle hook. Cooking surface:W756 x D415mm. Assembled dimensions: W1315 x D575 x H1085mm.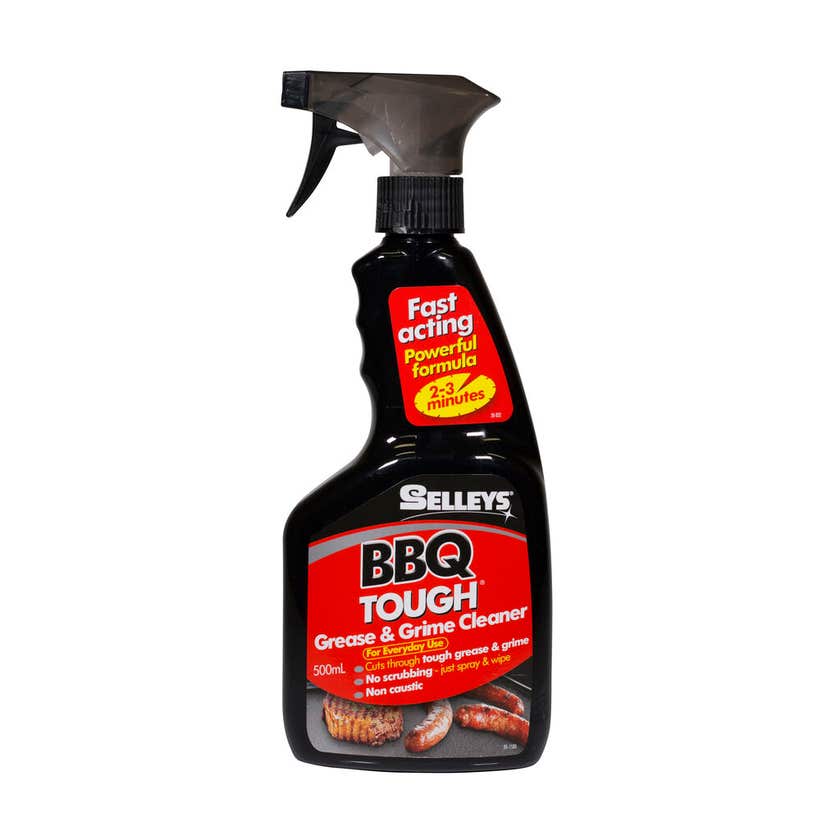 Selleys BBQ Grease & Grime Cleaner 500ml: $7.28
Fast acting formula. Cuts through grease and grime. No scrubbing needed. Non caustic.
Napkins, candles, table dressing, mozzie bugs off: Do yourself a favour and make a list of who is coming and how many place settings you will need. Also think about your table - dressing this nicely with a centre feature of potted colour, cloth napkins and glassware makes sitting at the table a pleasant experience that will make guests want to linger over the fruit and cheese. If you're eating outdoors you will also need to think about keeping the flies at bay and the mozzies off ankles, especially for late afternoon feasts.
Put up the lights and Decorations: Nothing brightens the mood and makes a home more welcoming than a Christmas Wreath on the front door, lights through the garden and those delightful little Santa and reindeer trinkets around the home. Dedicate one corner to a Christmas Tree to put gifts under and put some potted poinsettias out near entrances or on tables. It's also a good idea to wrap presents when you can rather than leaving it all until Christmas Eve. There's some tips in Christmas Lights Time: Deck Your Home With Rows Of Jolly!
Gift Ideas for Every Budget
For the Gardener:
The best gifts to receive are those that have had some thought taken about who they are being given to. There are also some that can keep giving all year round. Making up a nice herb garden in a window-box planter, giving a lemon or lime tree or even a fig tree (keep in the pot, these can spread roots everywhere in no time) will remind those you give to of yourself and a lovely Christmas spent together. A nice pot of colourful flowers or an Australian native for their garden will give immediate and everlasting joy.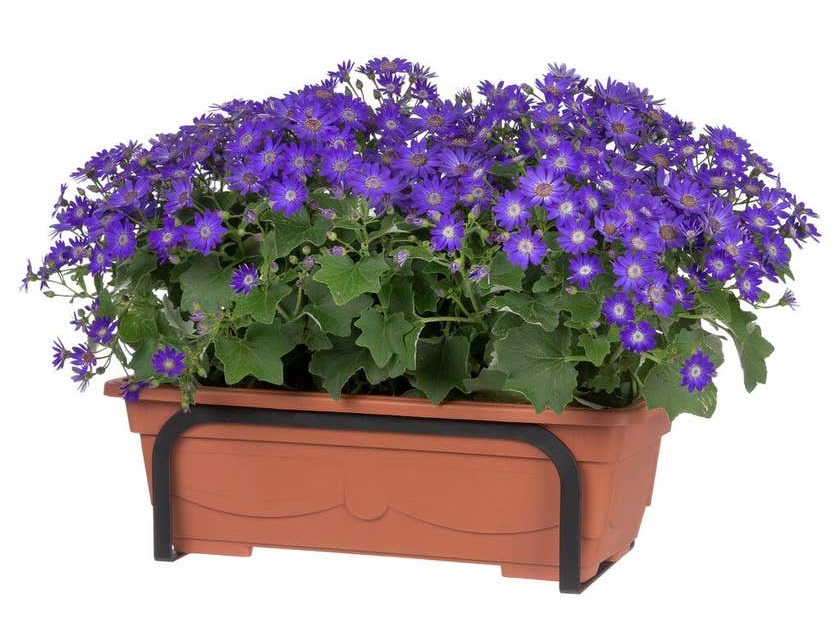 Garden Trend Complete Balcony Window Box 500mm: $25.00
500mm Plastic window box. 360mm Strap metal balcony holder. Hang over railing or fence. Plant window box with potted colour or other favourite plant.
You could also choose something practical and useful - if the person has tools everywhere and can never find them; how about a tool box or even a tool belt - they don't have to be a Tradie to appreciate the tools and accessories that make the job easier and will appreciate finally being able to find everything in one place and ready to use.
Although some may groan, those practical tools you use everyday such as spades and forks make a great gift. Just be sure you tell them you're not saying they should do more around the garden but are hoping to support their love of getting out and getting their hands in the dirt. Older recipients will find a garden trolly to push around for weeds or moving plants is helpful, or even a great new pair of gardening gloves will be appreciated.
Even just a nice water feature, a park bench or a great BIG pot to put whatever they like in it to enjoy their garden further will be appreciated.
If you get 'spoiled for choice' and cannot choose, opt for a gift card, that way they can choose for themselves.
For the DIYer:
If you have someone who likes to do it for themselves the options of what you could gift them are endless. Everything from screwdriver sets to that certain chisel will be welcome. Try having a conversation about what tools are missing from their shed or what they have been 'making do' with. This doesn't mean you have to go and spend thousands on that new fangled complete set of everything - if you have noticed they are always saying 'where's my Stanley head screwdriver?' or 'this handle is too hard to grip now my fingers are getting old' a nice alternative is available at a great price.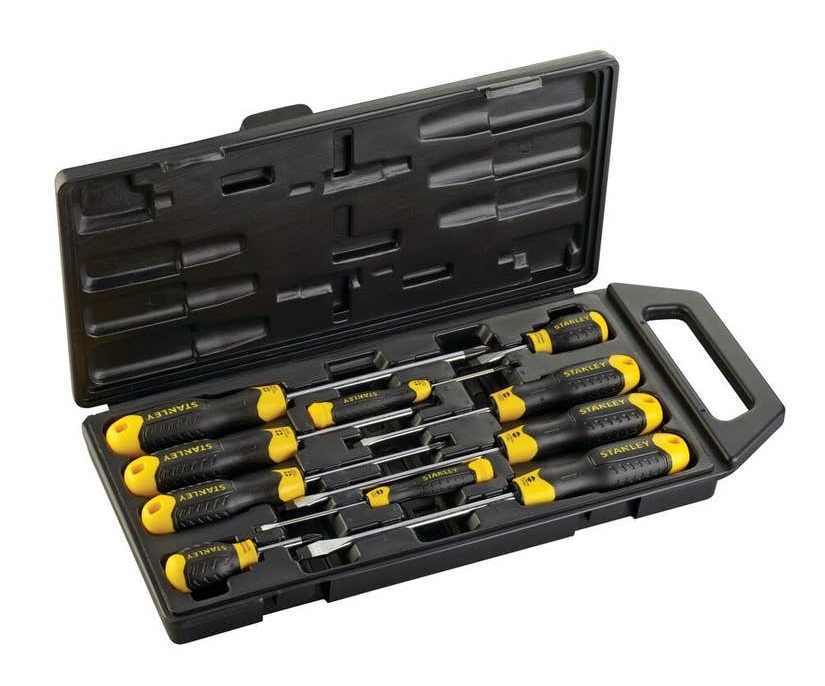 Stanley Cushion Grip Screwdriver Set - 10 Piece: $34.95
Magnetic tips – easy pickup and screw locator. Nickel-plated bar protects from rusting. Tip identification for easy choice of the correct screwdriver for each screw type. Smooth domed end ensures fast spinning action with speed and comfort.
For the car lover:
Those who like things that go 'vroom vroom' will appreciate a car-care kit, a nice new car seat or even, if you are a youngster, a gifted set of 'I will clean your car 5 times' voucher. You can make and decorate that card yourself.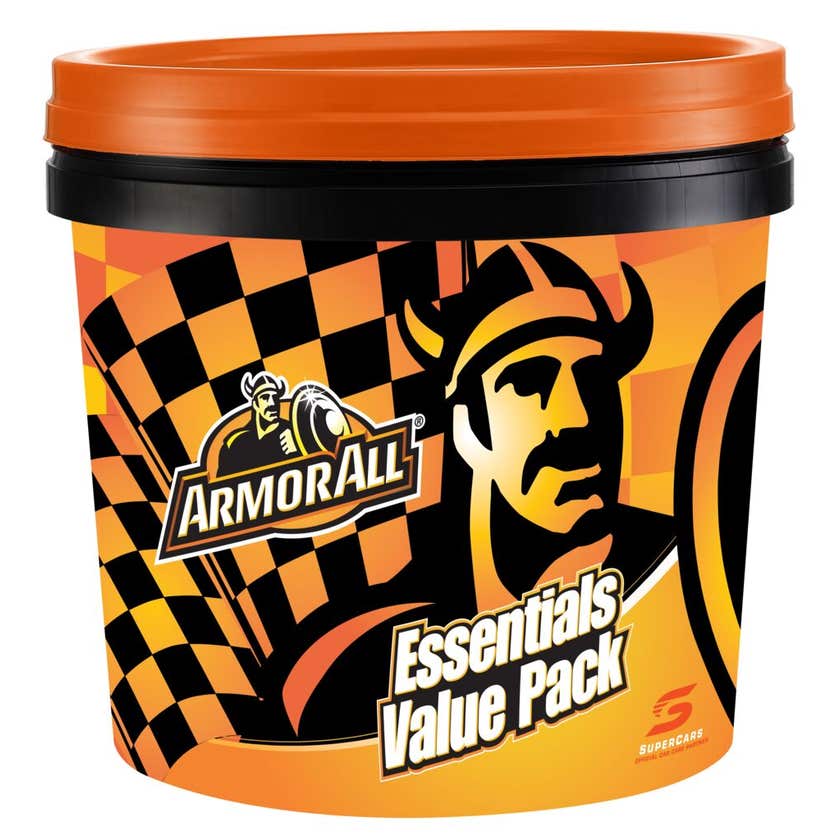 Armor All Essentials Cleaning Bucket - 5 Piece: $25.00
Includes: Car Wash 1L. Windscreen Wash 500ml. Protectant 500ml. Sponge. All Purpose Cloth.
For the Littlies and Biggies:
The youngsters are not left out, whether they want a playhouse for the garden, like digging around in the veggie plot or want to build their own surf-board stacker, there is something to suit everyone. This one at our place is simply a couple of lengths of Treated Pine timber and some thick dowel inserted - an easy to do project for all those in the family that surf: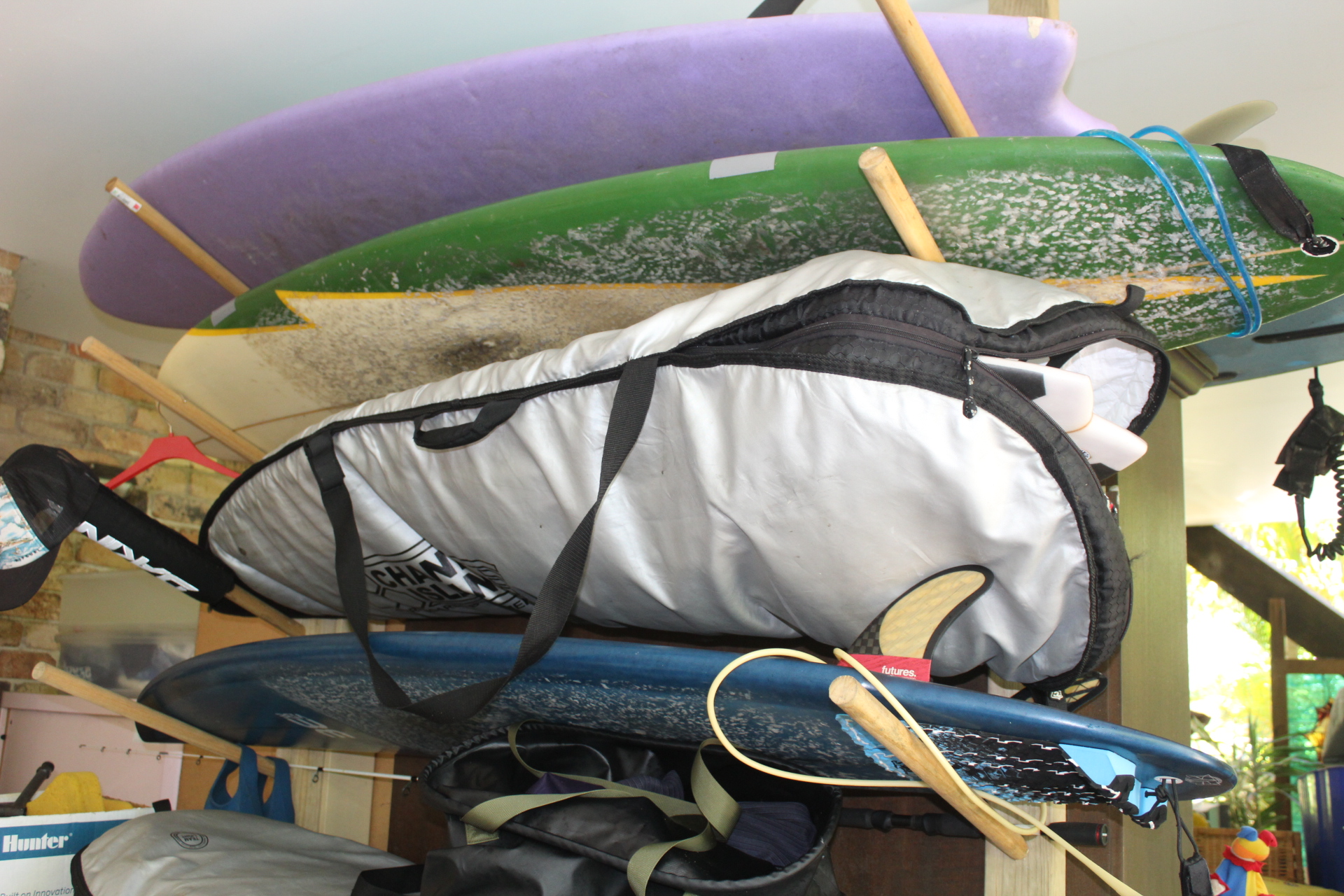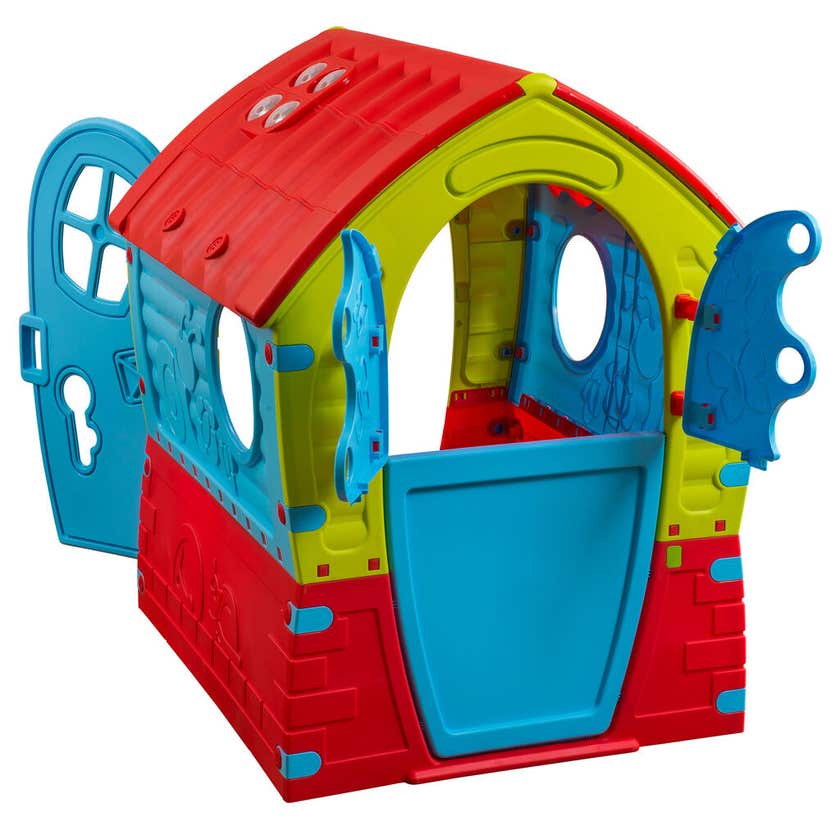 Kids Dream Play House: $99.00
Opening doors and windows. Folds for easy storage. Ideal for indoor & outdoor use. UV treated. W111 x D115 x H114cm. Suitable for children 18 months & over.
Johnson Brothers Mitre 10 stores are filled with everything you will need to get your home and garden visitor ready, as well as great gift ideas for everyone and every budget. Just pop in and talk to their friendly trained staff about what is on your 'to do' list for this year and do it all a bit at a time instead of all at once so your loved ones get the best of you, not what's left of you after all those preparations - that's what they really want.
Whatever you choose to do this Christmas Season and New Years' the best gift we will have this year is each others' company - splurge on those hugs and kisses and conversations with all your loved ones and have a great Festive Season.
Congratulations Johnson Brothers Mitre 10: Serving Our Community Since 1955
The Independent Hardware Group has awarded Johnson Bros Mona Vale the best in state at the IHG state awards and heads to the national finals on the Gold Coast in February.
Congratulations to the store in Avalon Beach as well, which won best in village.
Johnson Brothers say; ''Thank you to all of our amazing staff and customers for being awesome!''
IHG is Australia's largest home improvement wholesaler supplying more than 1,500 stores nationwide. These stores cater to a broad range of Trade and DIY customers and range from large format warehouses to convenience operations and Trade centres, as well as frame and truss sites in two States.
Under the IHG network, there is a clear mandate to support the growth of Independents within the hardware sector in Australia by helping them to be 'The Best Store in Town'.
The culture of IHG is built on being a low cost and transparent business partner to members, with an unwavering commitment to protect and grow a sustainable independent hardware sector for the long term.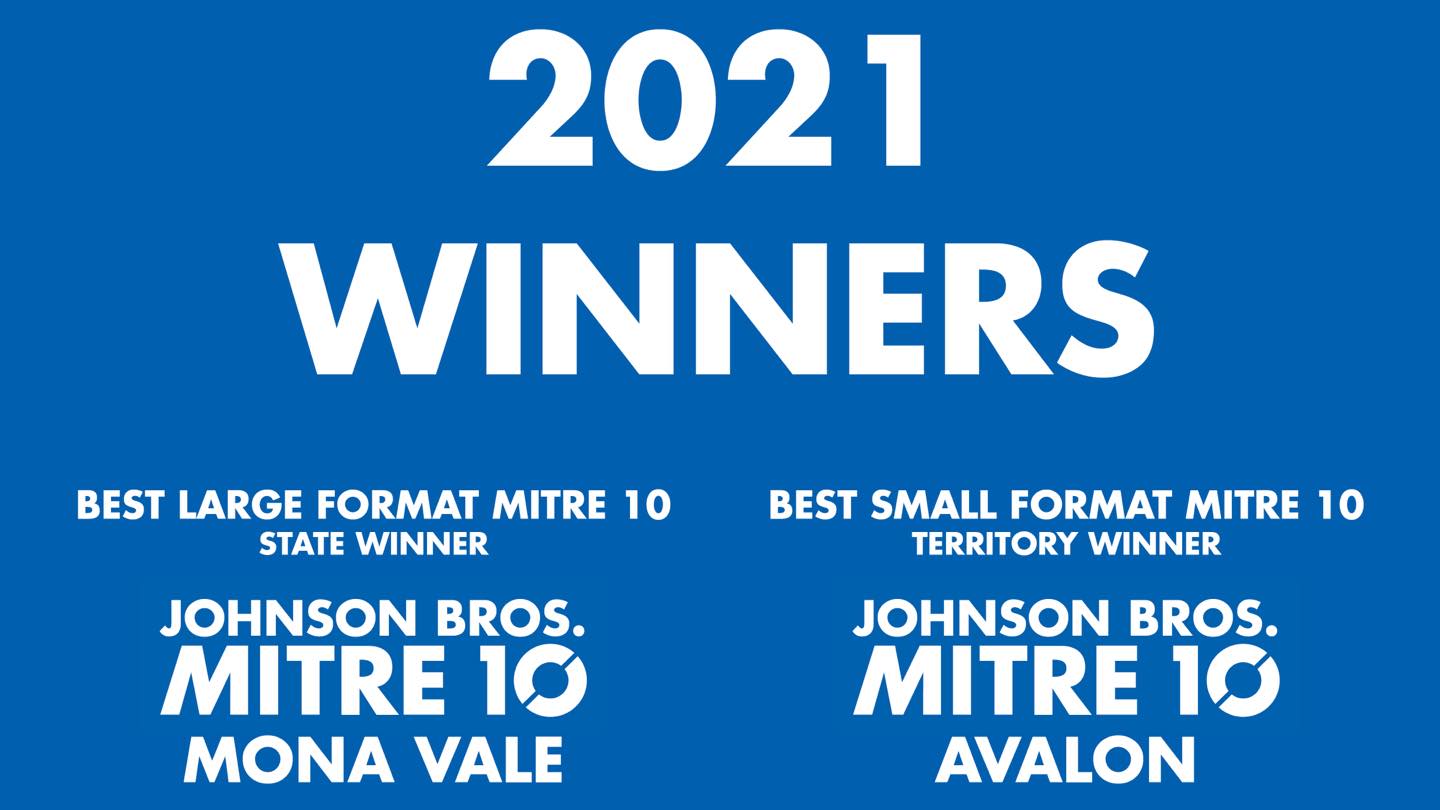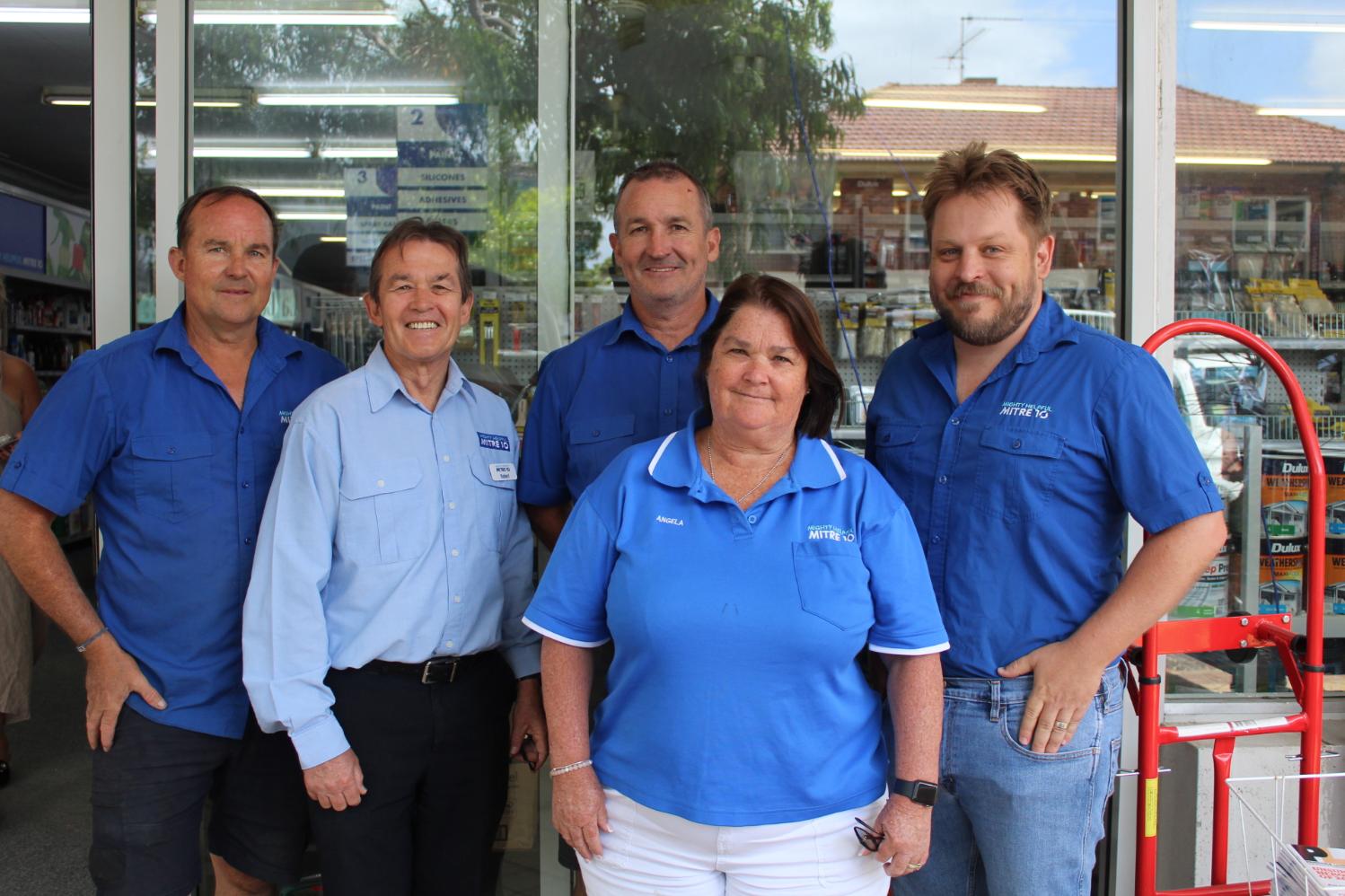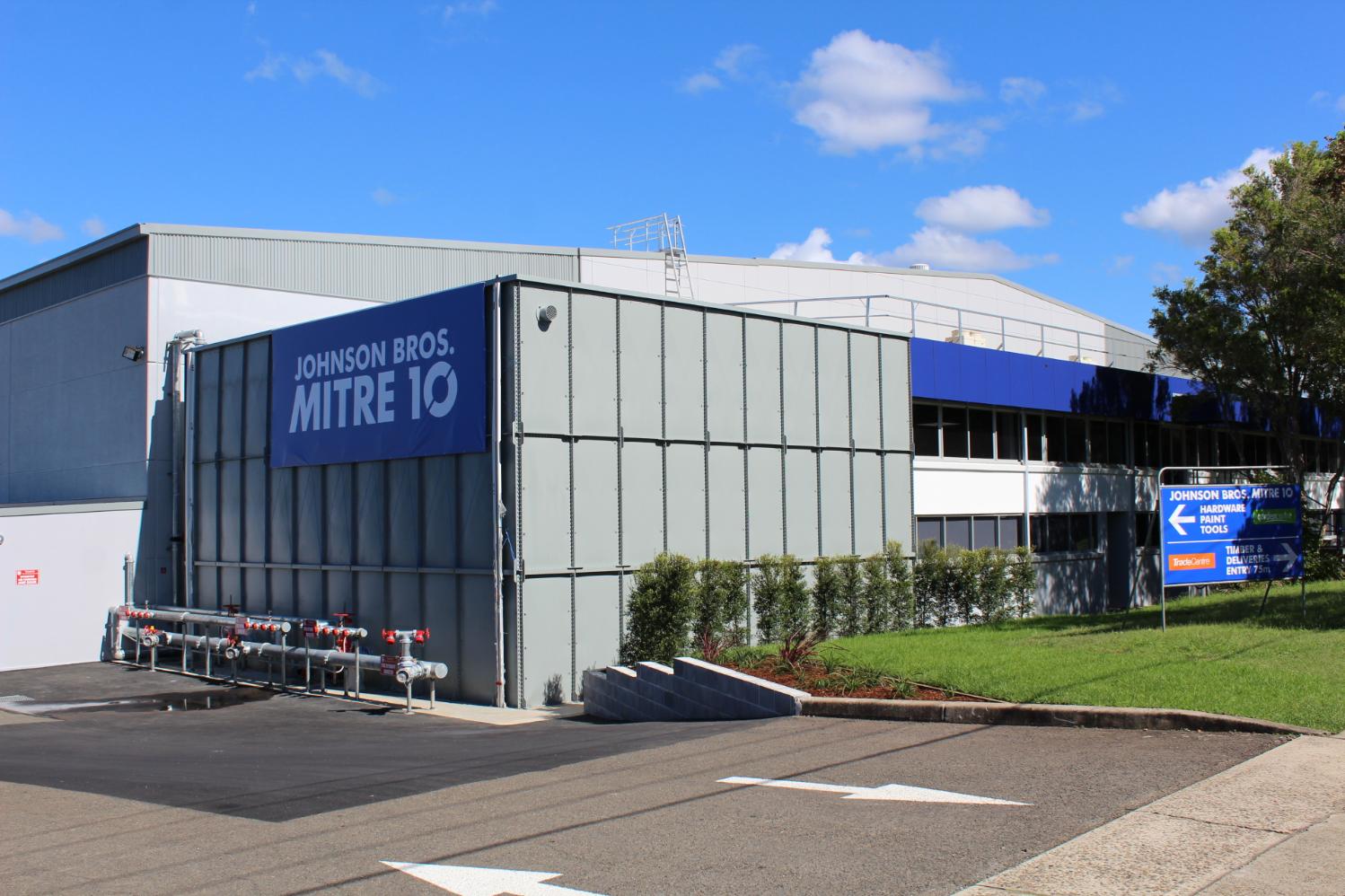 Johnson Bros Mitre 10 Is Open
We understand that this is a tough situation for everybody and implore the community to be supportive of each other.
Following the recent NSW Health advice, as a provider of hardware, garden supplies and building supplies, we're pleased to say that all Johnson Bros Mitre 10 stores, Harper Timber and Narrabeen Trade Centre are operating as per our usual hours.
We count ourselves fortunate to be considered essential and will work responsibly to serve the community to the best of our ability.
FREE Retail Deliveries.
Shop online 24/7 through mitre10.com.au and receive FREE delivery for all online retail orders over $100 and under $40kg or pick up in store with our Click 'n' Collect service.
We do remind customers that when instore to please adhere to the following: wear a mask, use the hand sanitiser provided, maintain social distancing, check in with the QR code.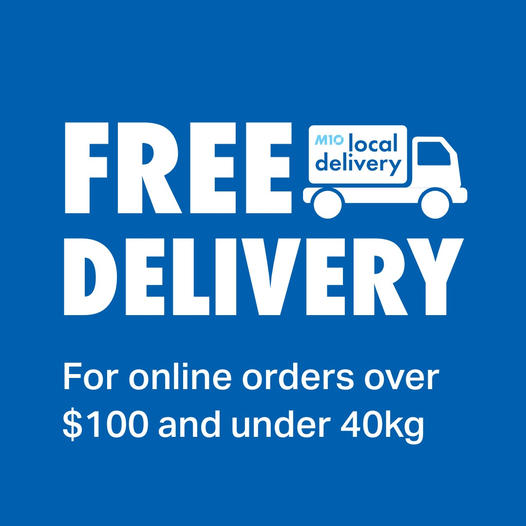 Johnson Brothers Mitre 10: Shop Online Options
Intending to keep our customers and staff safe, we present some additional ways for both our retail and trade customers to do business with us.
Trade and Retail Pick Up
Express Pick up Mona Vale
- Call Johnson Bros Mitre 10 Mona Vale, and we will pick & pack your order and have it ready for you to pick up in 2 hours. (Stocked Lines Only)
- Drive into our undercover Trade Drive-Thru area at 73 Bassett St Mona Vale, and your order will be ready for pick-up.
- Our team members will help you with your load and finalise payment/paperwork
Express Pick up Avalon
- Call Johnson Bros Mitre 10 Avalon, and we will pick & pack your order and have it ready for you to pick up in 2 hours. (Stocked Lines Only)
- Drive into our back lane off Bellevue Avenue, and your order will be ready for pick-up.
- Our team members will help you with your load and finalise payment/paperwork
Online Retail Stores Go Live
We've launched two eCommerce sites offering 2hr pick up in-store and flat rate delivery options on the northern beaches*.
Jbhmv.com.au (Mona Vale)
Jbhav.com.au (Avalon)
With the ability to leave the product on your doorstep, this provides an option of an entirely contactless transaction.
*Flat rate delivery is not available to trade sales, building supplies and trade quantities
** The stock availability is updated nightly, which may mean the stock is unavailable when the order is placed
Trade Delivery to Site
Maybe not new, but certainly worth a mention again!
We can get almost anything delivered quickly onto site!
As always ring the trade desk direct on 9999 0333 and let them know what you need!
Final Thought
Like everyone, we have found ourselves in a new and uncertain environment, but we're setting up (and digging in) for the long haul!
We want to acknowledge that the decision to retain over 120 staff and meet any future challenges head-on, could not have happened without the continued support you provide us as customers.
Thank you and stay safe,
The Johnson Family

JBH Design Centre
JBH Design Centre is a tool for builders and DIY'ers to assist in the fit out of houses. It has displays of kitchens, Bathrooms, Doors and Storage as well as knowledgeable staff to assist in making house fit out painless.
Visit: http://jbhdc.com.au/
On Facebook: https://www.facebook.com/design.centre.jbh/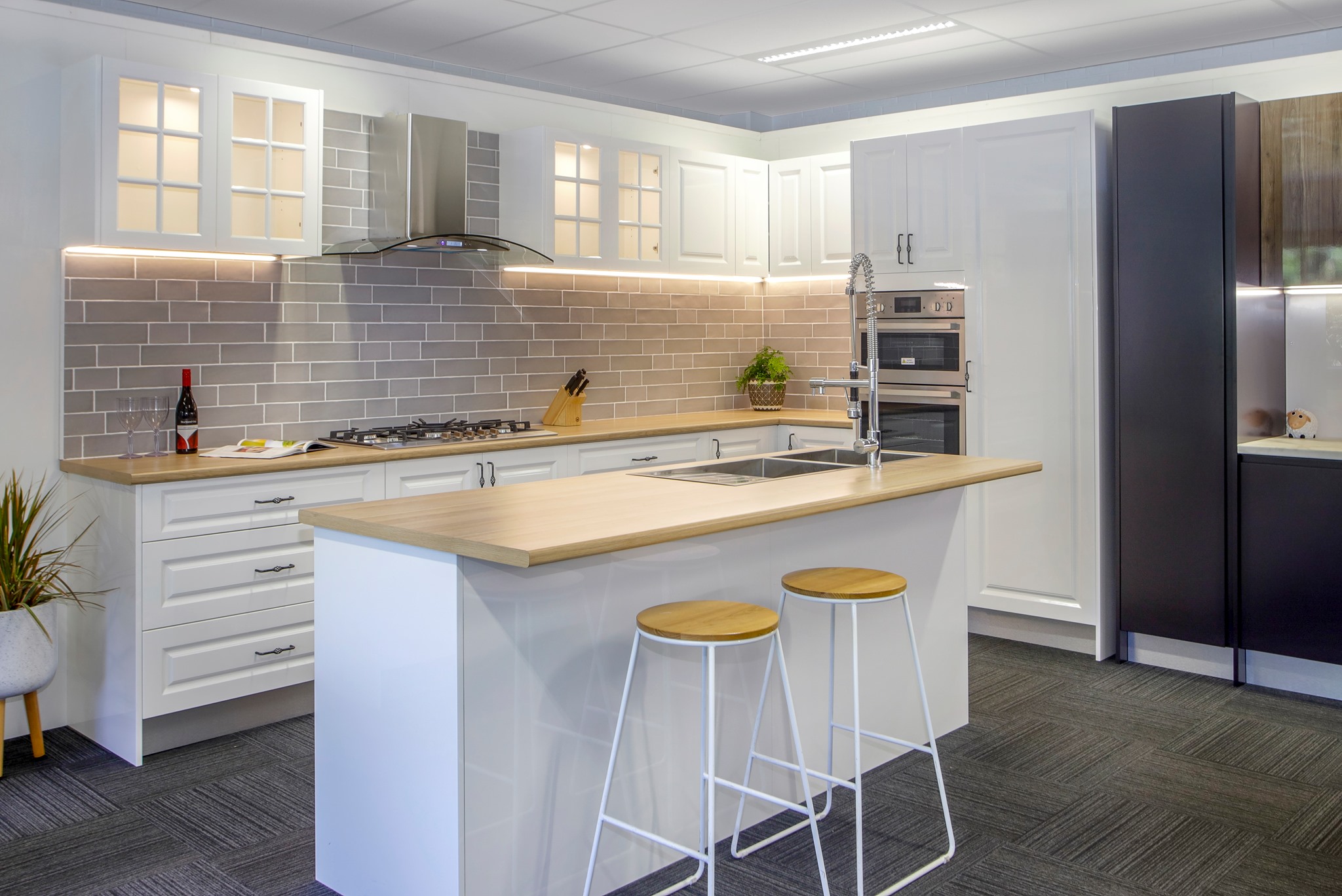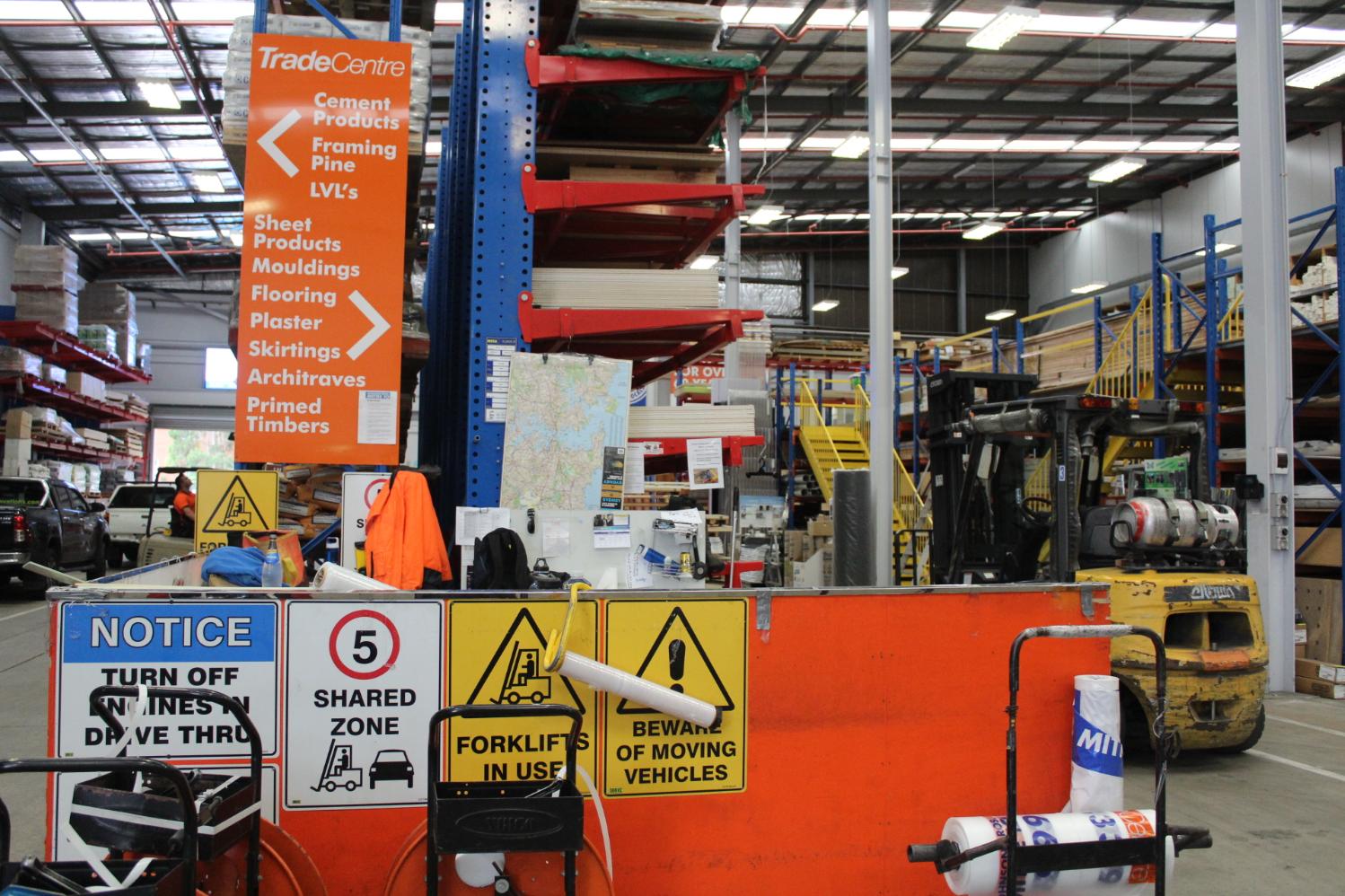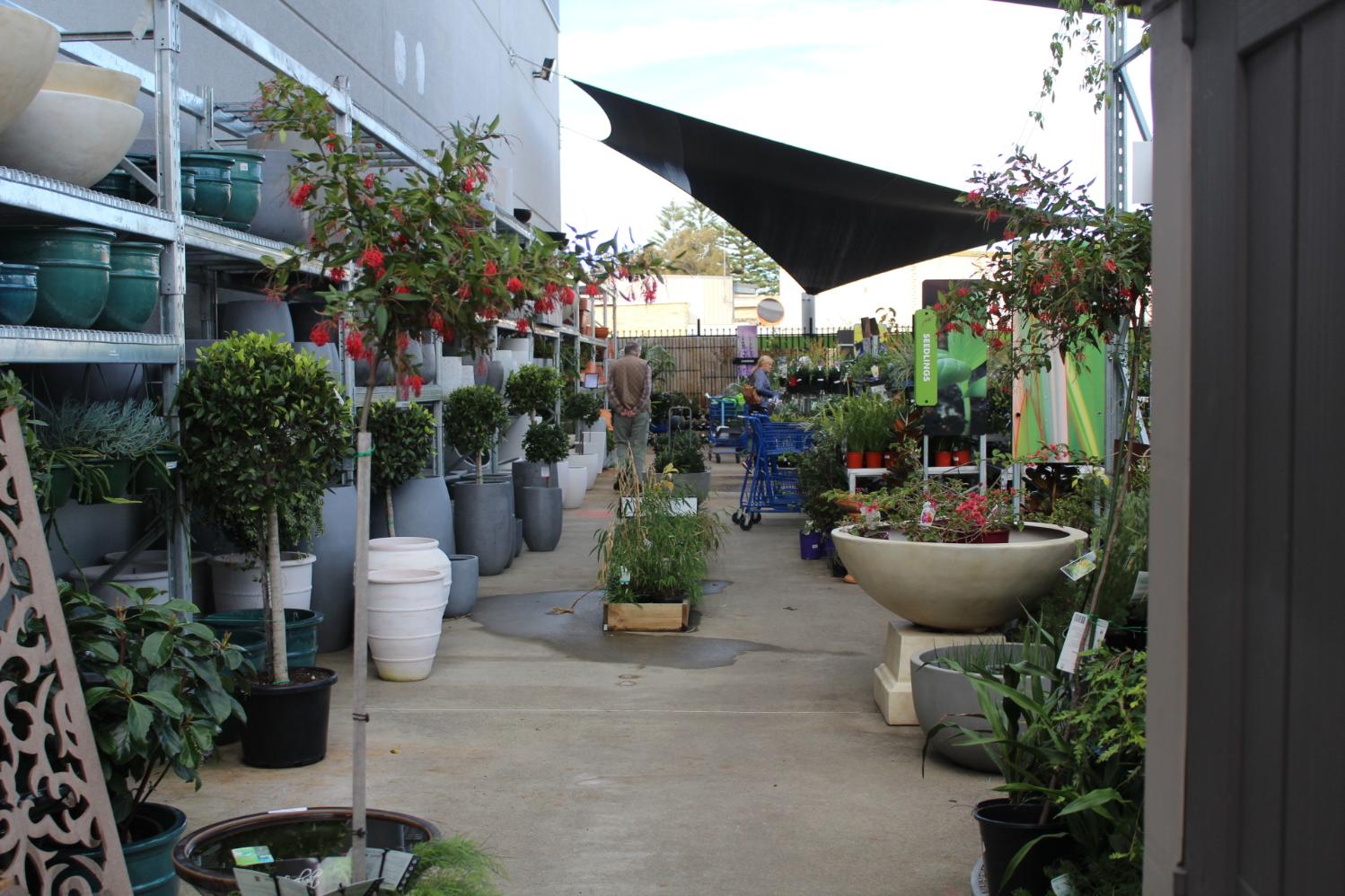 Green Life Garden Centre at Johnson Brothers Mona Vale has a great stock of seedlings, native and other plants and all you need to get gardening in brilliant Autumn weather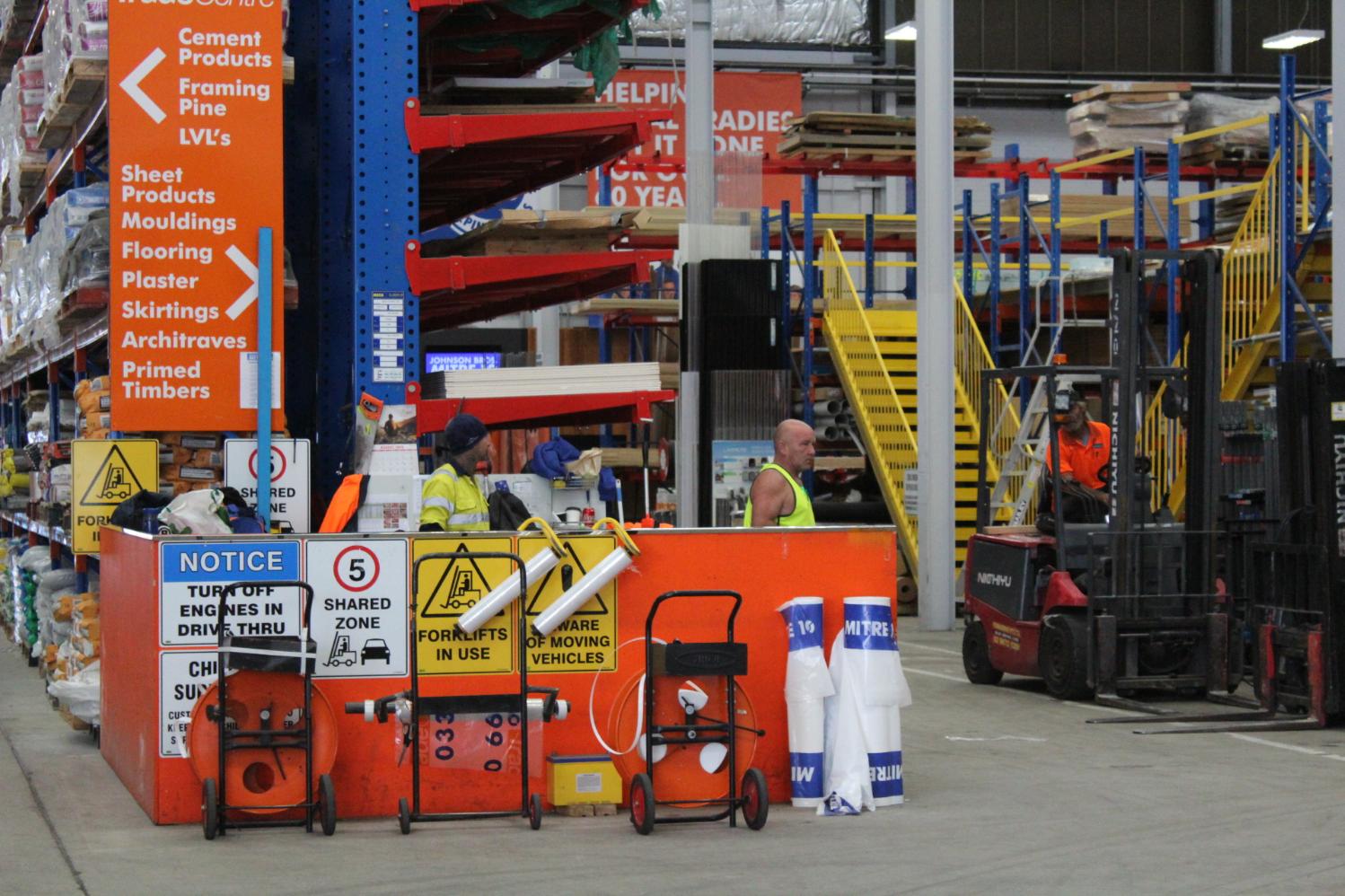 Johnson Brothers Mitre 10 Trade Centre at Mona Vale - everything you need under one roof.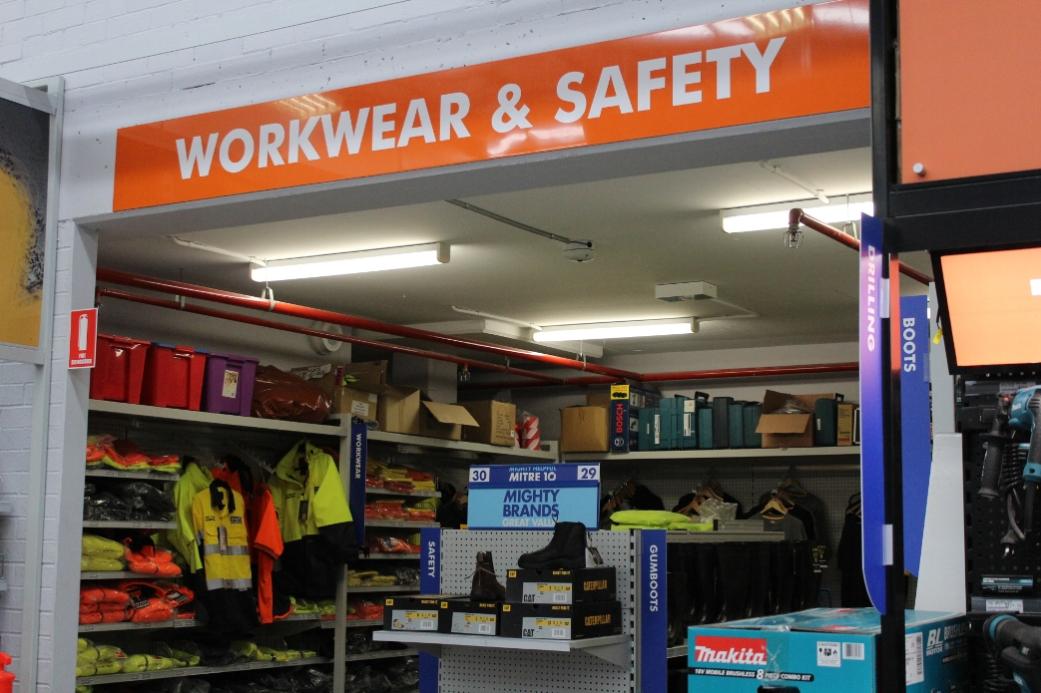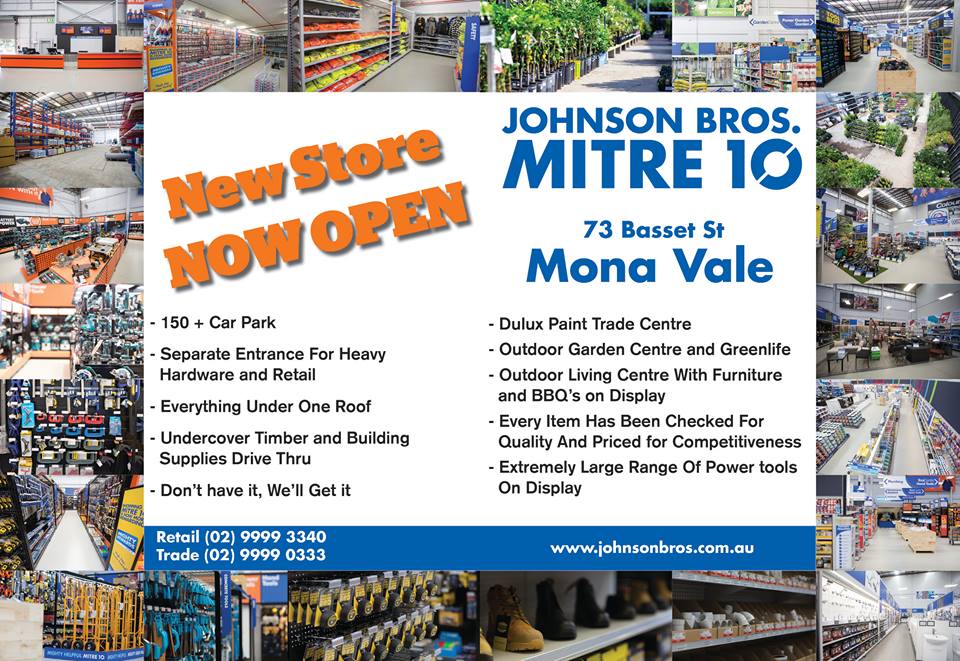 Johnson Brothers Mitre 10 New Store
73 Bassett Street
Mona Vale - Online Store: Jbhmv.Com.Au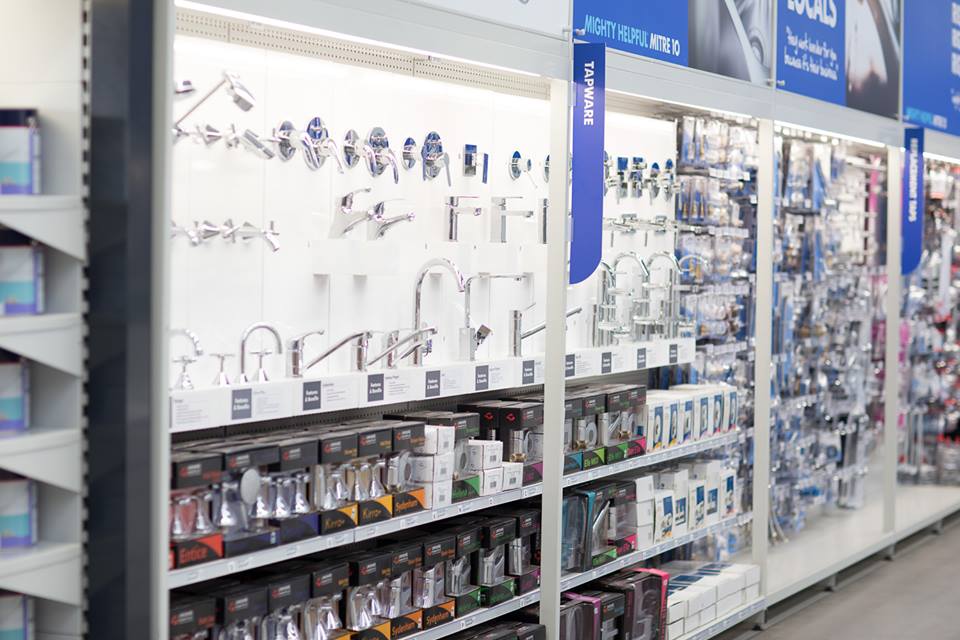 Products advice is available from the trained friendly staff at Narrabeen, Mona Vale and Avalon Johnson Brothers Mitre 10.
Click on logo to visit Johnson Brothers Mitre 10 website
Johnson Bros Mitre 10 - Avalon (02) 9918 3315
Johnson Bros Mitre 10 - Mona Vale (02) 9999 3340
JBH Timber & Building Supplies (02) 9999 0333
JBH Fencing & Landscape Supplies (02) 9970 6333
www.johnsonbros.com.au Online store: jbhmv.com.au

John, Bob and Robert Johnson, 2013 - photo by A J G.
Important
All information and tips in this publication are of a general nature only and neither Johnson Brothers Mitre 10 or Pittwater Online News does not warrant the accuracy or completeness of the information and tips in this publication. This publication is not intended to be a substitute for expert advice.
Johnson Brothers Mitre 10
advises you to always consult an experienced and qualified person when undertaking jobs of this kind (including consulting a qualified tradesperson such as an electrician or plumber where relevant expert services are required).
You should also consider any safety precautions that may be necessary when undertaking the work described in this publication (including wearing any necessary safety equipment such as safety glasses, goggles or ear protectors or hard hats). The information and tips in this publication are provided on the basis that
Johnson Brothers Mitre 10
and
Pittwater Online News
excludes all liability for any loss or damage which is suffered or incurred (including, but not limited to, indirect and consequential loss or damage and whether or not such loss or damage could have been foreseen) for any personal injury or damage to property whatsoever resulting from the use of the information and tips in this publication.
Pittwater Online News and
Johnson Brothers Mitre 10
also advises there may be laws, regulations or by-laws with which you must comply when undertaking the work described in this publication. You should obtain all necessary permissions and permits from council and/or any other relevant statutory body or authority before carrying out any work. Major projects published in this publication always list these and/orlinks to where you may research what your own project requires to meet regulations.