August 8 - 14, 2021: Issue 505

Science Week 2021 Food Theme: A Salad Garden For Children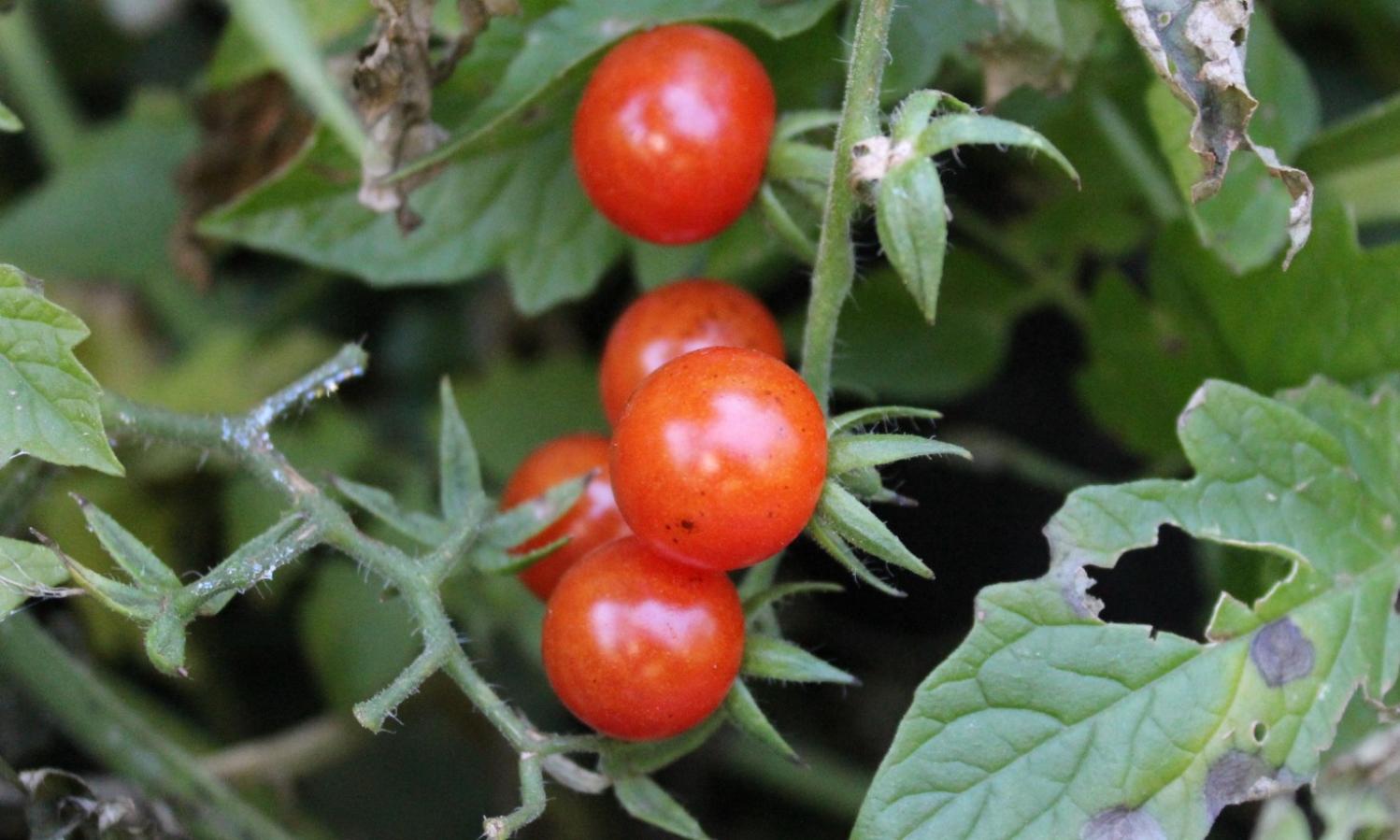 Cherry tomato vines - easy to grow, practically indestrucatble, and the perfect size for little mouths and great in salads
The school theme for National Science Week 2021, August 14-22, is Food: Different by Design. It honours the United Nations International Year of Fruits and Vegetables and the International Year of Creative Economy for Sustainable Development.
A compilation of online activities and at home activities for Science Week 2021 is available here, but as we head towards Spring, a bonus idea to compliment this upcoming week can be done as a family at home runs this Issue. This activity combines looking at the seasons and what to plant when, creates an opportunity to learn about garden design to suit plants by looking at what they will need - full sun or some shade? and can be adapted to suit any corner or space - even those living in an apartment can have a few pots on the verandah that will grow great ingredients you can then cook with.
Spring onions are an easy item to grow, even in just one pot; you can even use the base of ones you have bought - when you put these in soil and water, they will grow again. This pot has two salad ingredients growing - capsicums and spring onions. So you don't need a lot of space - just an 'appetite' for enjoying being in your own garden.
If you have youngsters who love to play in the dirt or love to help out in the kitchen making all kinds of good things to eat, then this Science Week 'Food' themed project is for you. This is an idea that occurs in many local schools where children grow their own food and then have a lovely feast once their home-grown crop comes in.
As we're heading into Spring and Summer Salads will soon be what we all want to eat, and younger people love raw carrots and sticks of celery or little tomatoes (cheery tomatoes) or lettuces that can continue to provide leaves over the whole of these seasons simply by picking the outer leaves and allowing the others to continue to grow. Cucumbers are great to eat and can be made into a yoghurt raita too – great for carrot and celery stick dipping.
There's beetroot for burgers and onions to go with sausage sandwiches, or garlic for salad dressings – everything they like to eat they can grow and have fun and gain a sense of great achievement bringing to the table the best food in the neighbourhood!
Do your children like herbs? How about growing some parsley or thyme, rosemary and basil. These scrumptious aromatics can add yumminess to roast chicken stuffing or a basil based pesto for pasta.
To begin some preparations and decisions need to be made.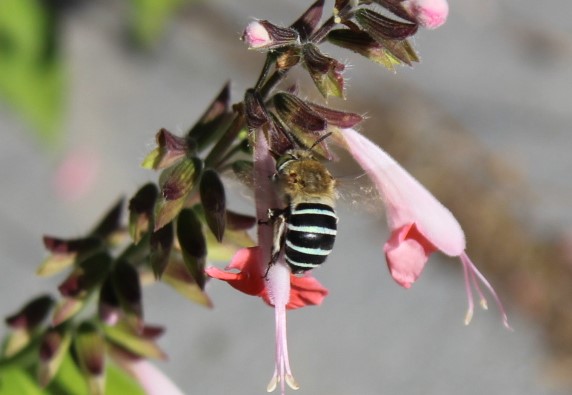 1. Garden Plot or Garden in Pots?
If you have a lot of possums and bandicoots in your yards, or limited space, you may want to think about planting your salad garden in a series of pots that can be covered over at night so these little munchers don't have the pick of all growing before it's big enough to eat. Small just sprouting plants taste great to these local furry residents. We grow our herbs in pots and just put a big bucket over them at dusk as we have found our resident possums just love our parsley.
If you think a garden plot will be alright for what you want to do then choose a spot in the yard where it will get enough sunlight to promote good growth but not so much that it will be too hot for your salad plants once Summer's sun rises.
2. Soil Preparation
Once you have decided on pots or a plot you need to make sure the soil itself will be healthy enough to feed all those growing youngster plants. A good compost bin works well here to mix in with the dirt and also some fertilisers – mum or dad or grandma and grandpa will have to do this bit for you – gloves and a mask are required. It's also a good idea to let this new mixture sit in the soil for a day or two, watering and turning it over a few times prior to planting any seedlings or seeds. That way tender roots won't come in contact with fertilisers that may burn them.
You can also apply pellets of plant boosting food to pots, if that is what you have chosen to do. An adult to help is a good idea there too – you don't want to put in too much and you need to work out what fertilisers will work best for what kinds of salad ingredients you want to grow.
You can probably help with the mulching – mulching is a layer over the top of the soil, in either some hay or some bark, that will protect the soil from blowing, feed it as well as it changes into compost itself, and keep water you spray, when watering your garden, in the soil a lot longer – very beneficial to your garden!
3. What to plant and How to plant it
Once you have prepared your soil make a list of what you want to grow and perhaps do a diagram as to how you will plant out your salad garden. Things that grow tall and on a trellis or supported by stakes, such as cherry tomatoes, cucumbers and capsicums, would look great at the back of the garden, where they will still get lots of sun.
Smaller closer to the ground plants, like the herbs, will make an attractive and easy to reach border.
Lettuces in a row will grow best in the centre of your plot, as will celery, and under the ground root vegetables with light green fluffy tops on either side of these will benefit from the sun overhead, while beetroots could go towards the back too, just before your capsicum/cucumber wall of green eatables.
Corn would grow best in a row by itself too - and could be used as a bit of a windbreak as it grows if you have a yard that gets a strong sea breeze like those that run in November.
If you make your list, and do a drawing, you will not only do what's best for ensuring you get a good crop, you will also have a garden plot that looks good – or 'good enough to eat' if you will pardon the pun.
You also need to look up what is recommended to plant in each month. August is the month to put in celery, spinach, broad beans, Jerusalem artichokes (put them in a pot as they can take over!!), seed potatoes, peas, onions, parsley, cabbage, broccoli, rocket, silverbeet, cauliflower, lettuce, leek, Asian greens, radish, beetroot and parsnip. If you have a sheltered sunny position, invest in some cheery tomato vines.
You could also choose to go the seed to sprout route - which is great fun as people love to see a seed become a green shoot and then a plant ready to go into its own pot or garden bed as the weather starts to warm. This takes a little longer than planting out seedlings, but also teaches about the journey of growing your own food.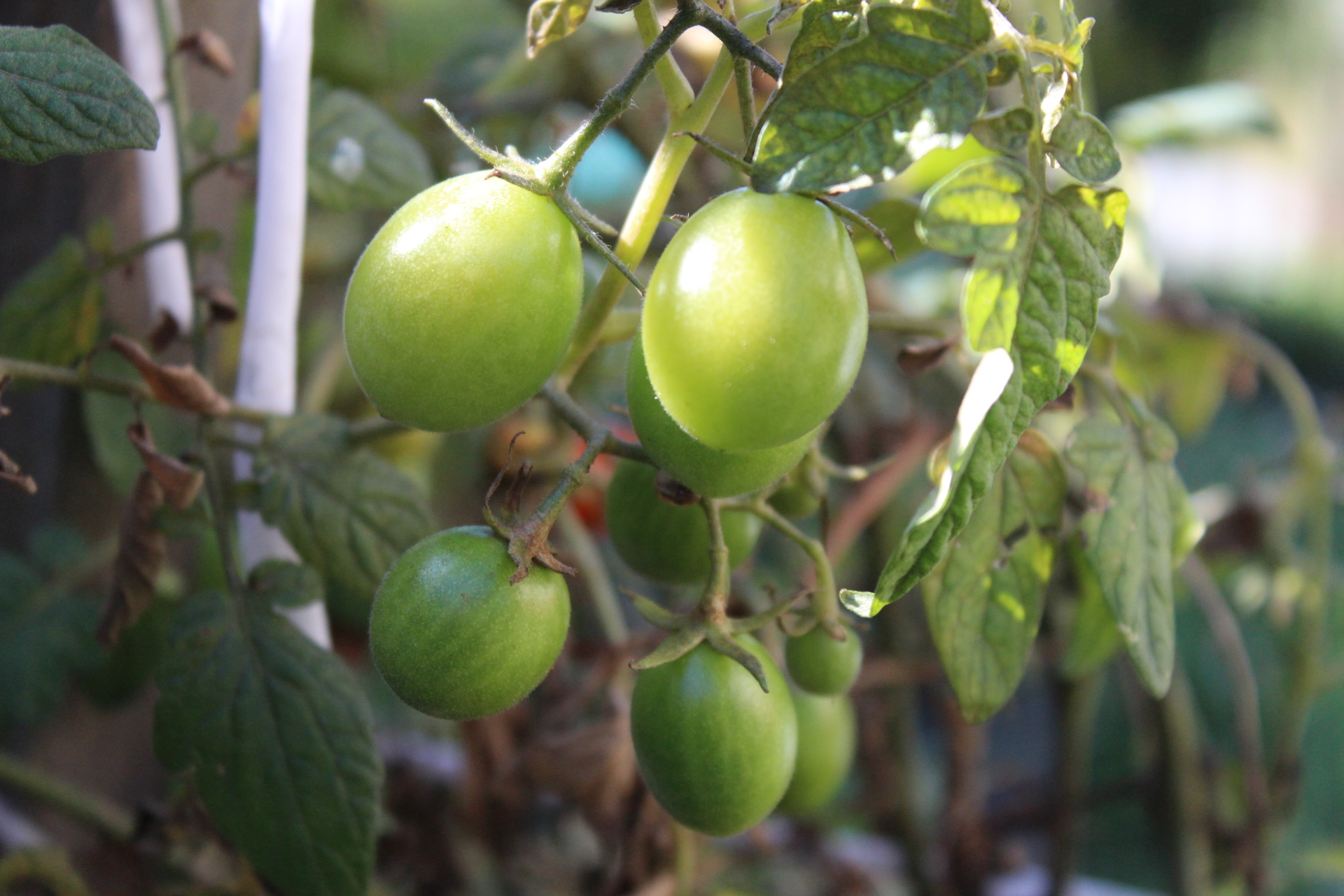 Cherry tomatoes will start out green - when they red they're ready to be harvested and eaten
4. How to look after your patch
Once everything is planted you need to keep an eye on your babies. Watering them well in the morning, and if it has been a hot day, an hour before dusk too, will stop them from wilting or not growing – plants get very thirsty too! Aim the hose towards the roots of the plant, not their leaves so much as water sitting on leaves under sun can scorch them – the roots is where they drink anyway – they don't need too much elsewhere unless it has been dusty and you want to clean dirt off the leaves so they can get more sunlight to help them grow.
When and as they begin to grow, some plants will need some help standing up – this is where staking for tomato plants or a simple trellis or frame to help vine like plants such as capsicum and cucumbers stand or grow upright will need to be done.
If you have chosen pots to grow your salad garden in, you can still do this, just with smaller versions.
The other thing you need to do as your plants grow is keep and eye on their leaves – this is where the health of your salad vegetables shows – discolouration means something is growing wrong and you may need adjust their food. Perhaps too much fertiliser has been added by mistake and something else is needed to balance this out – or they may not be getting enough food from the soil, and something else needs to be added.
The other part about leaves is when they have gone brown and finished to gently pluck away those leaves. That stops the plant sending everything needed to keep growing a leaf that has finished to that part of it and allows the plant to send, instead, all that good stuff to the parts still growing.
As your garden grows there may be a few weeds that pop up here and there, blown by the wind as seeds into this wonderful soil – these too will needed to be pulled out so they don't take the food your salad vegetables need. It's a good idea to pull these out soon after you have done the watering – the soil will be soft and it will make it easier to get the whole weed, roots and all, and that will stop them growing back.
These weeds and discarded leaves can go into your compost bin to become more food for future gardens!
5. The feast!
After around six weeks the first of your salad and barbecue and pasta ingredients will be ready to pick. It's Yummo Time!
You may even be able to put a whole meal together – some pesto spaghetti, with a nice salad on the side, or some mushrooms stuffed with your own herb seasoning.
As we have suggested salad vegetables and herbs that will keep producing throughout these two seasons, as long as you pick the outer leaves of your lettuces, or the rip tomatoes, you should be able to bring something to the table until the end of Summer.
We hope you have great fun with your very own Salad Garden and learn a little bit about all the nice things you like to eat this Spring and Summer!
Bon Appetite!
Also available:
DIY Mushrooms and Vege Kits: Fun Winter Garden Projects for Curious Kids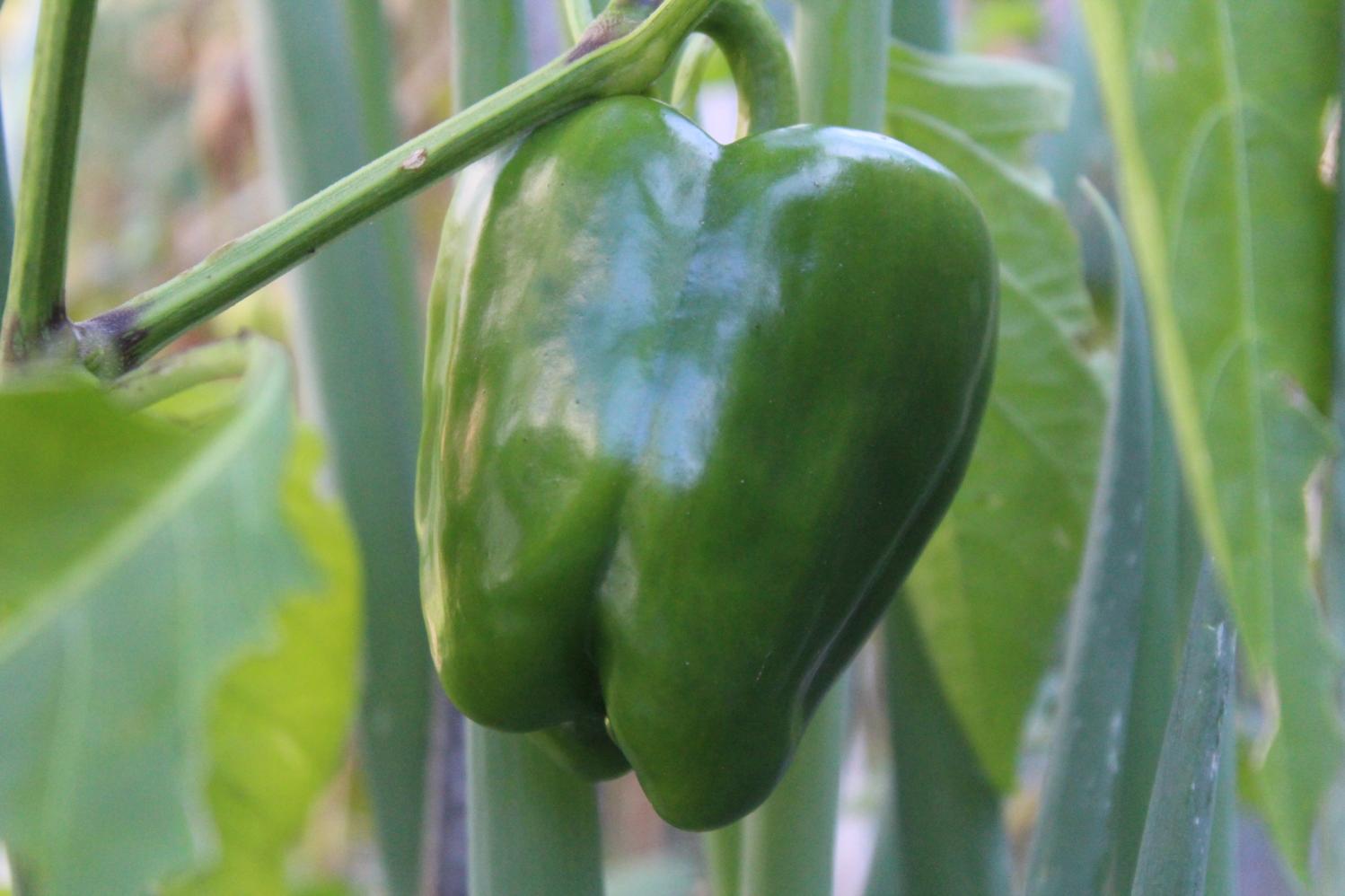 Help to get it done from Johnson Brothers Mitre10
Just talk to their trained friendly staff about your Children's Salad Garden needs. delivery or pick up options listed below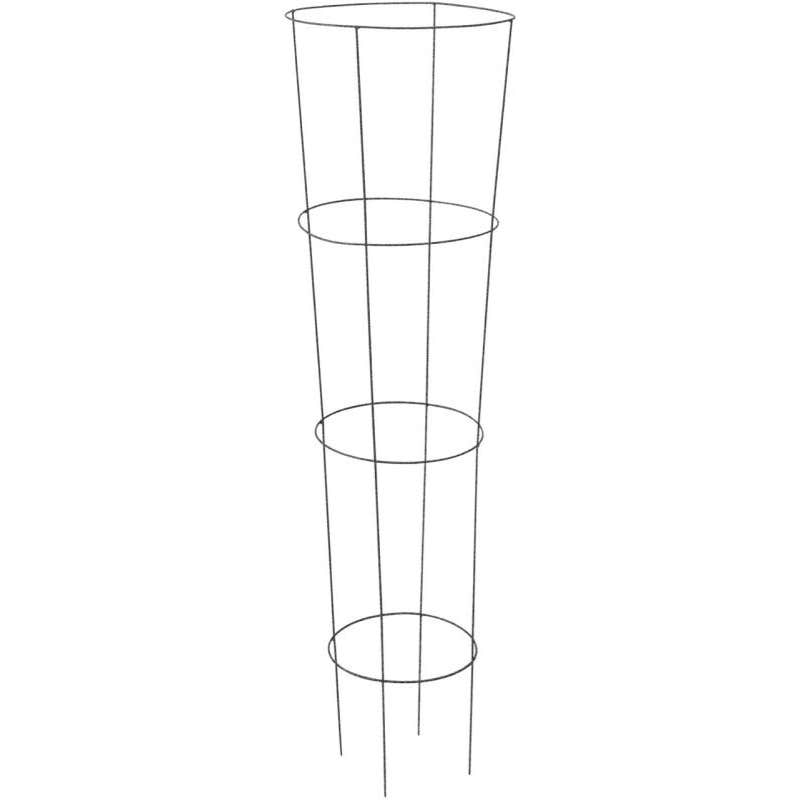 Takasho Tomato Trainer 133cm: $34.95
A very easy way to support a tomato plant without the need for tying. Super-sturdy cage keep your tomato plants upright for a bigger, cleaner harvest.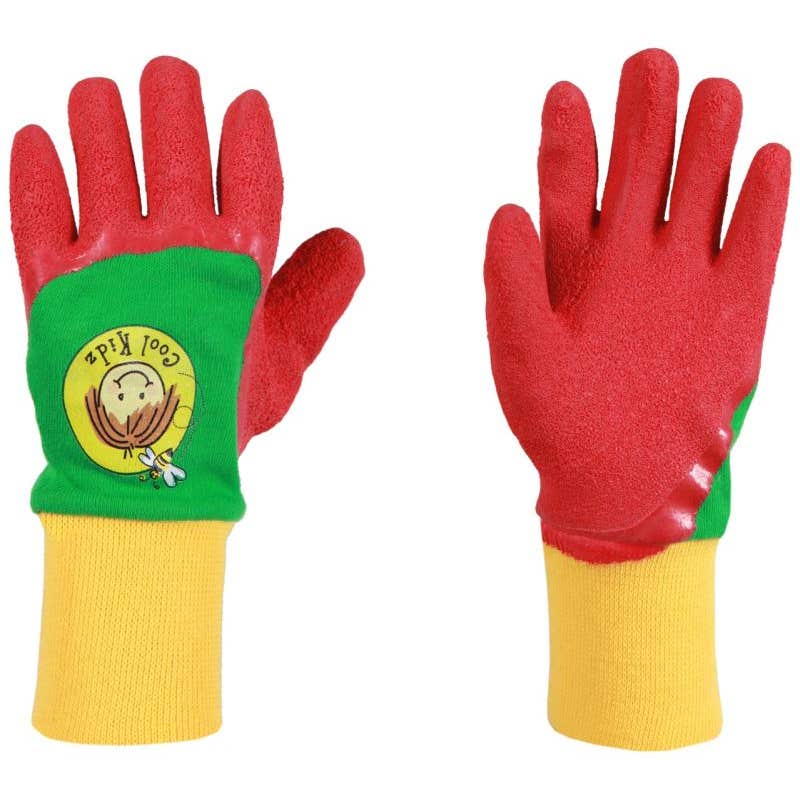 Rhino Gloves Junior Gardener Kids: $6.45
Latex kids gardening glove. Durable and comfortable. For all junior diggers. Suits kids aged 5 - 8.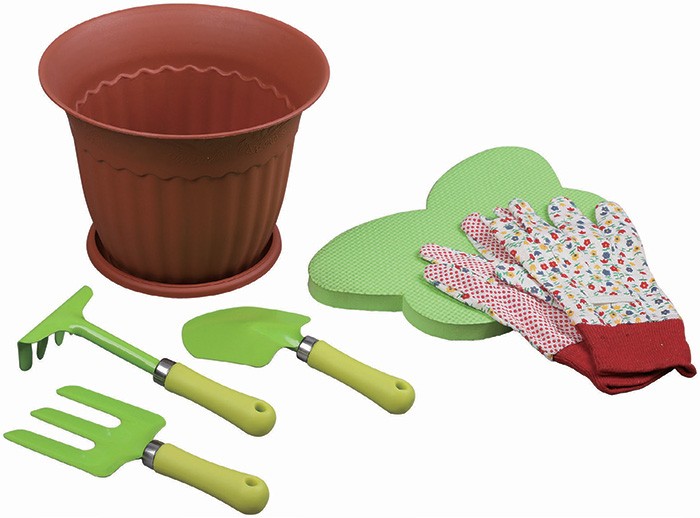 Kids 6Pce Garden Tool Kit: $15.00
Includes butterfly design kneeling pad, garden gloves, 3Pce garden tools & planter pot.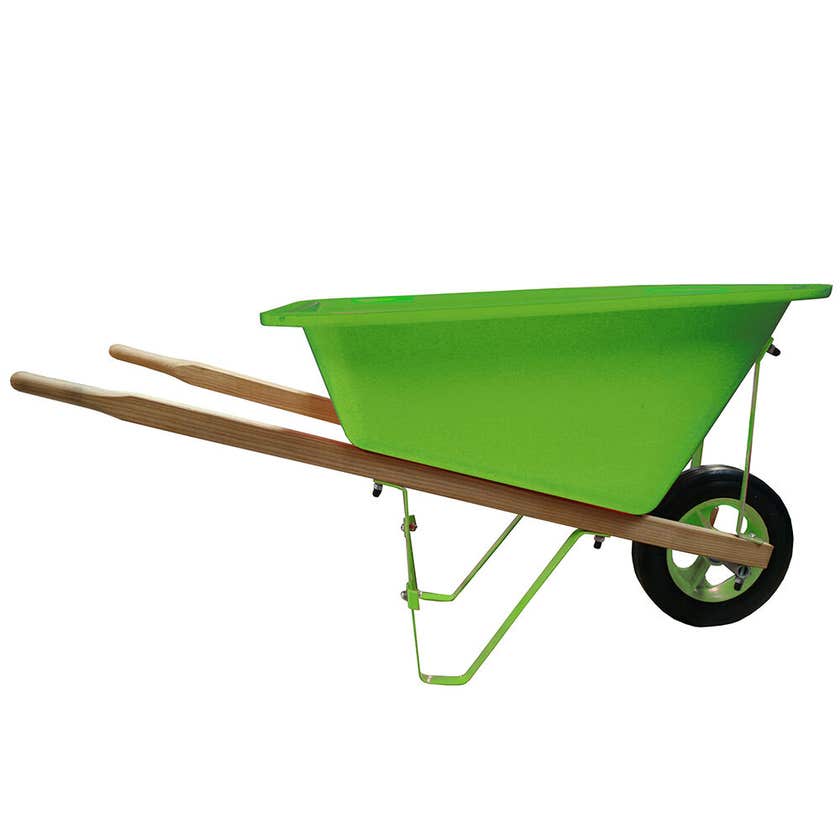 Kids Wheelbarrow Poly Tray Green 20L: $20.00
Wooden handles. 150mm solid wheel. 20 litre Poly tray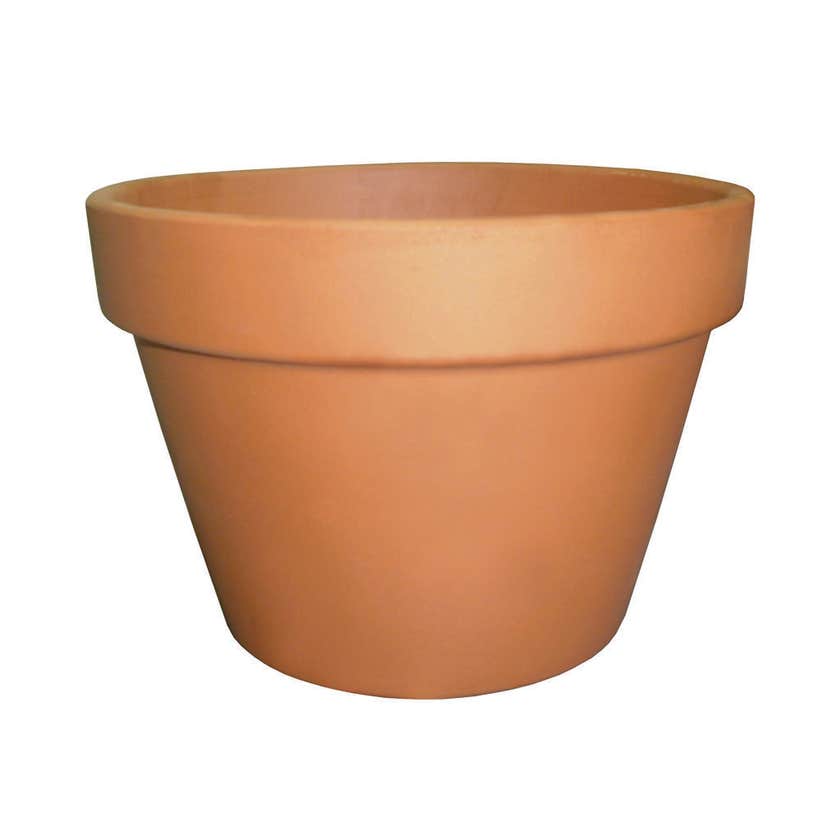 Northcote Pottery Italian Squat Pot Terracotta 150mm: $2.95
Classic pot, timeless design. Terracotta.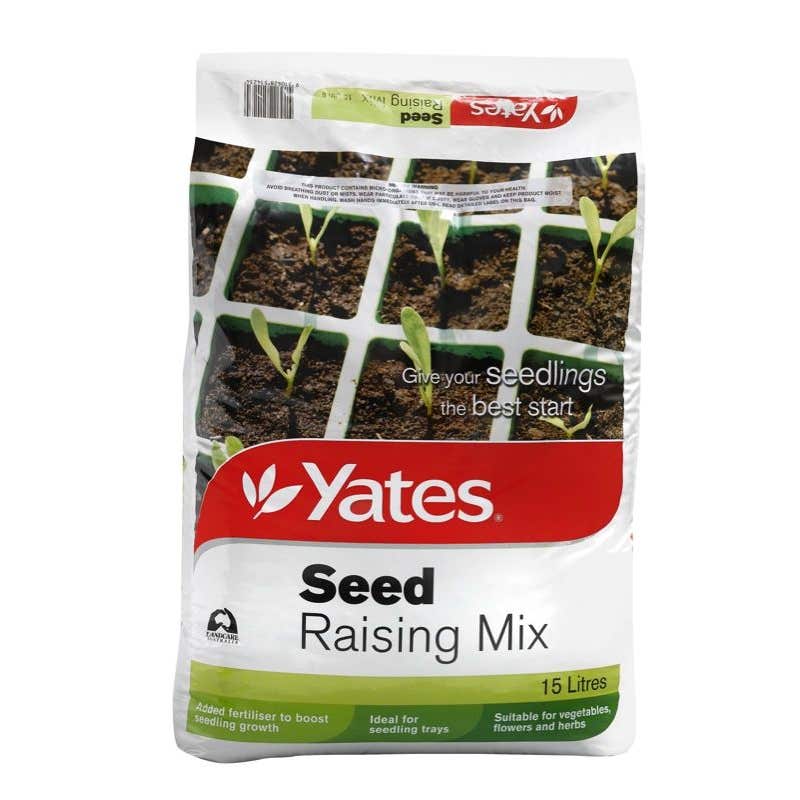 Yates 15L Seed Raising Mix: $11.90
Ideal mix for germination of vegetable, herb and flower seeds and for propagation.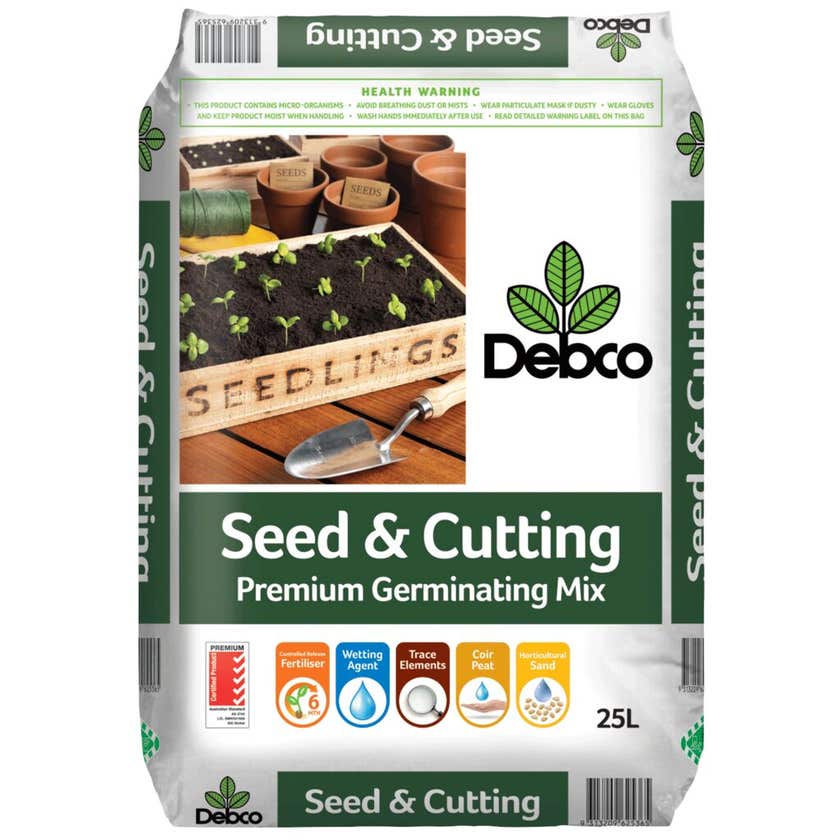 Debco Seed & Cutting Premium Germinating Mix 25L: $12.95
Superior germinating mixture perfect for effective seed raising and propagation of seedlings and cuttings. 6 month controlled release fertiliser. Added wetting agent. Contains trace elements. Coir peat & horticultural sand.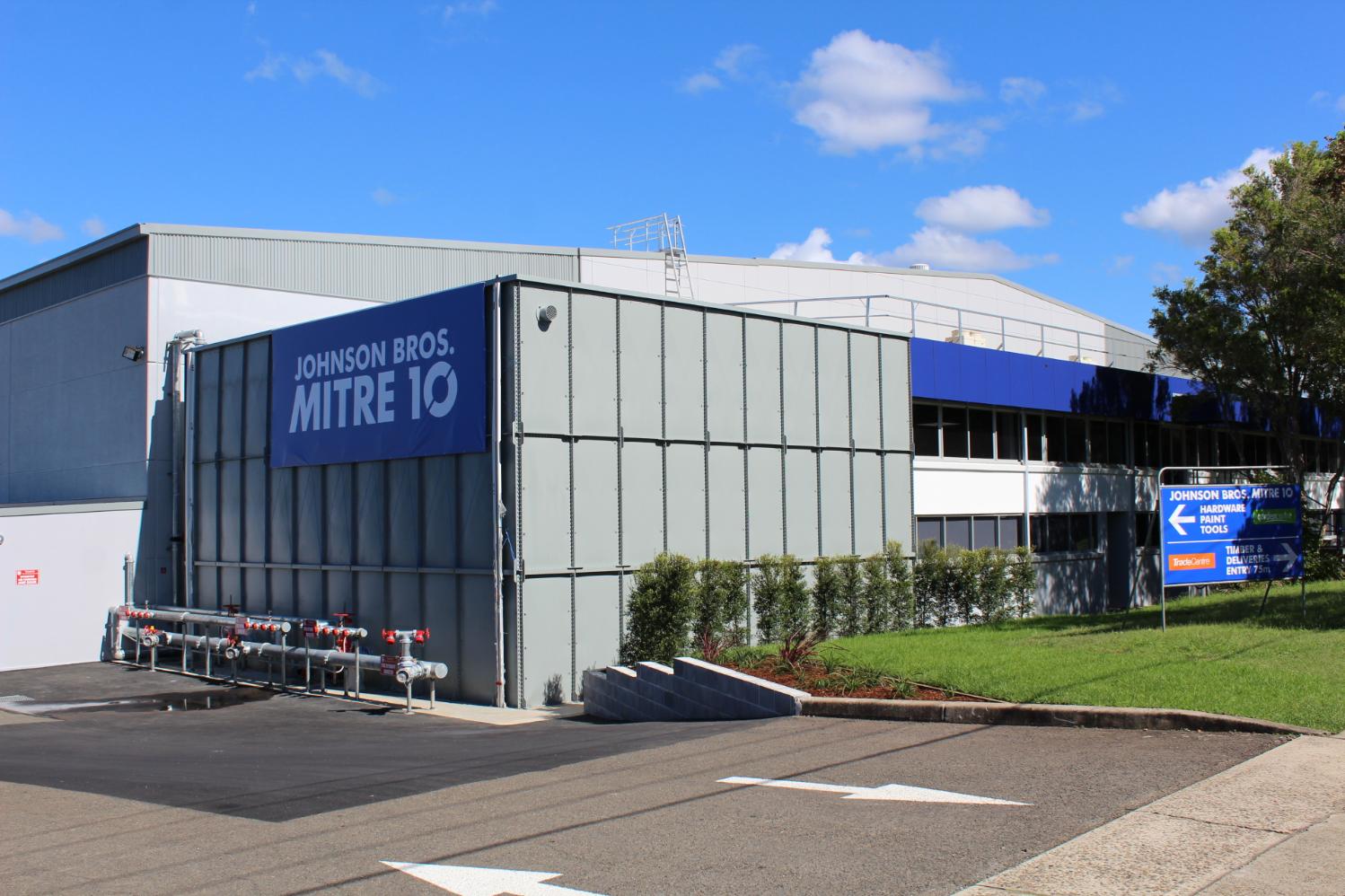 Johnson Bros Mitre 10 Is Open
We understand that this is a tough situation for everybody and implore the community to be supportive of each other.
Following the recent NSW Health advice, as a provider of hardware, garden supplies and building supplies, we're pleased to say that all Johnson Bros Mitre 10 stores, Harper Timber and Narrabeen Trade Centre are operating as per our usual hours.
We count ourselves fortunate to be considered essential and will work responsibly to serve the community to the best of our ability.
FREE Retail Deliveries.
Shop online 24/7 through mitre10.com.au and receive FREE delivery for all online retail orders over $100 and under $40kg or pick up in store with our Click 'n' Collect service.
We do remind customers that when instore to please adhere to the following: wear a mask, use the hand sanitiser provided, maintain social distancing, check in with the QR code.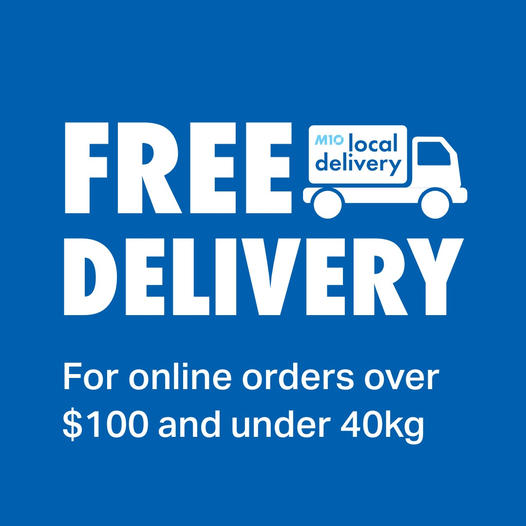 Johnson Brothers Mitre 10: Shop Online Options
Intending to keep our customers and staff safe, we present some additional ways for both our retail and trade customers to do business with us.
Trade and Retail Pick Up
Express Pick up Mona Vale
- Call Johnson Bros Mitre 10 Mona Vale, and we will pick & pack your order and have it ready for you to pick up in 2 hours. (Stocked Lines Only)
- Drive into our undercover Trade Drive-Thru area at 73 Bassett St Mona Vale, and your order will be ready for pick-up.
- Our team members will help you with your load and finalise payment/paperwork
Express Pick up Avalon
- Call Johnson Bros Mitre 10 Avalon, and we will pick & pack your order and have it ready for you to pick up in 2 hours. (Stocked Lines Only)
- Drive into our back lane off Bellevue Avenue, and your order will be ready for pick-up.
- Our team members will help you with your load and finalise payment/paperwork
Online Retail Stores Go Live
We've launched two eCommerce sites offering 2hr pick up in-store and flat rate delivery options on the northern beaches*.
Jbhmv.com.au (Mona Vale)
Jbhav.com.au (Avalon)
With the ability to leave the product on your doorstep, this provides an option of an entirely contactless transaction.
*Flat rate delivery is not available to trade sales, building supplies and trade quantities
** The stock availability is updated nightly, which may mean the stock is unavailable when the order is placed
Trade Delivery to Site
Maybe not new, but certainly worth a mention again!
We can get almost anything delivered quickly onto site!
As always ring the trade desk direct on 9999 0333 and let them know what you need!
Final Thought
Like everyone, we have found ourselves in a new and uncertain environment, but we're setting up (and digging in) for the long haul!
We want to acknowledge that the decision to retain over 120 staff and meet any future challenges head-on, could not have happened without the continued support you provide us as customers.
Thank you and stay safe,
The Johnson Family

JBH Design Centre
JBH Design Centre is a tool for builders and DIY'ers to assist in the fit out of houses. It has displays of kitchens, Bathrooms, Doors and Storage as well as knowledgeable staff to assist in making house fit out painless.
Visit: http://jbhdc.com.au/
On Facebook: https://www.facebook.com/design.centre.jbh/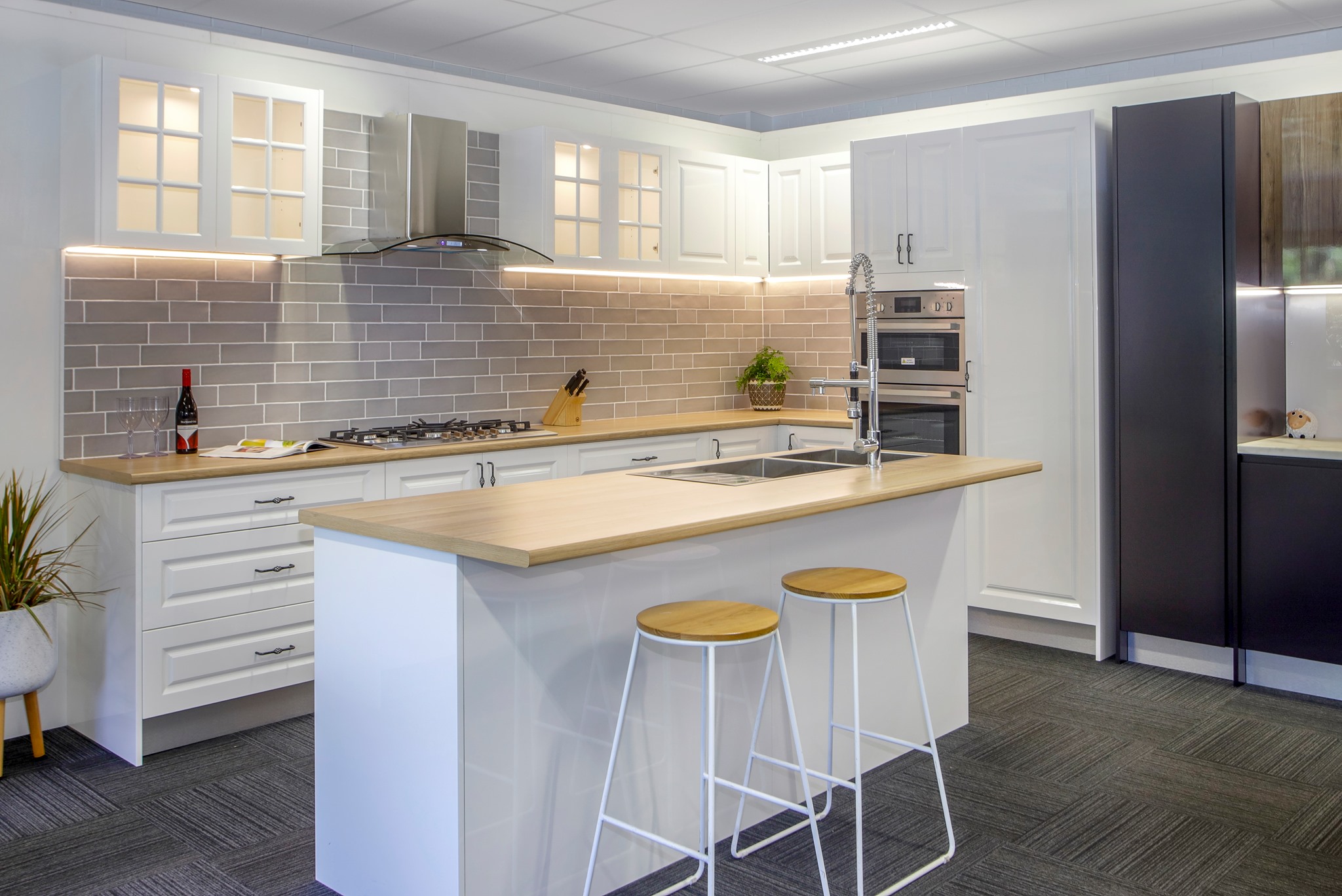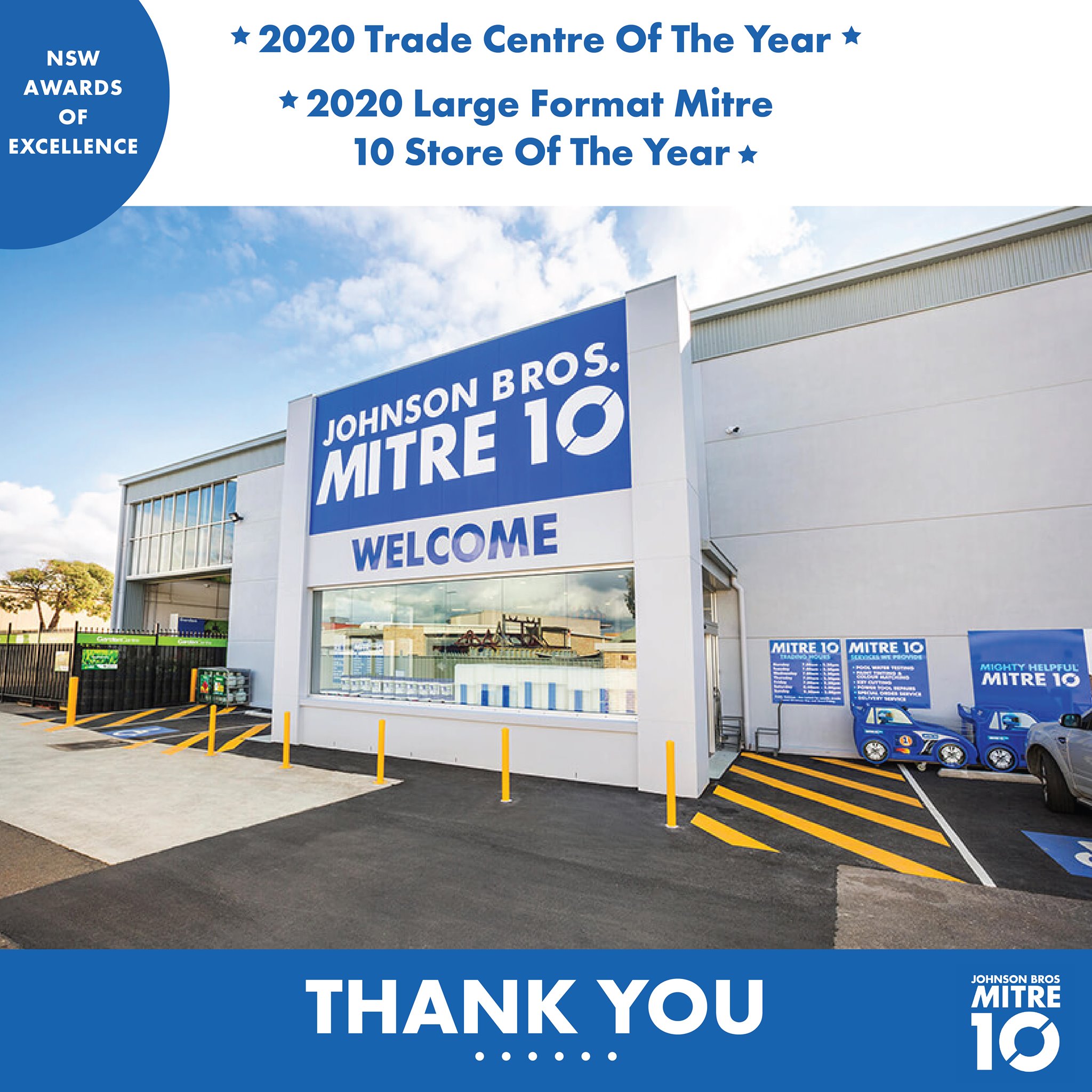 We want to thank all of you for supporting and trusting us through this 2020, without you we could not be receiving these two important awards.
Thank you for being our customer and thanks to all our great staff for making this possible especially though this full of surprises year.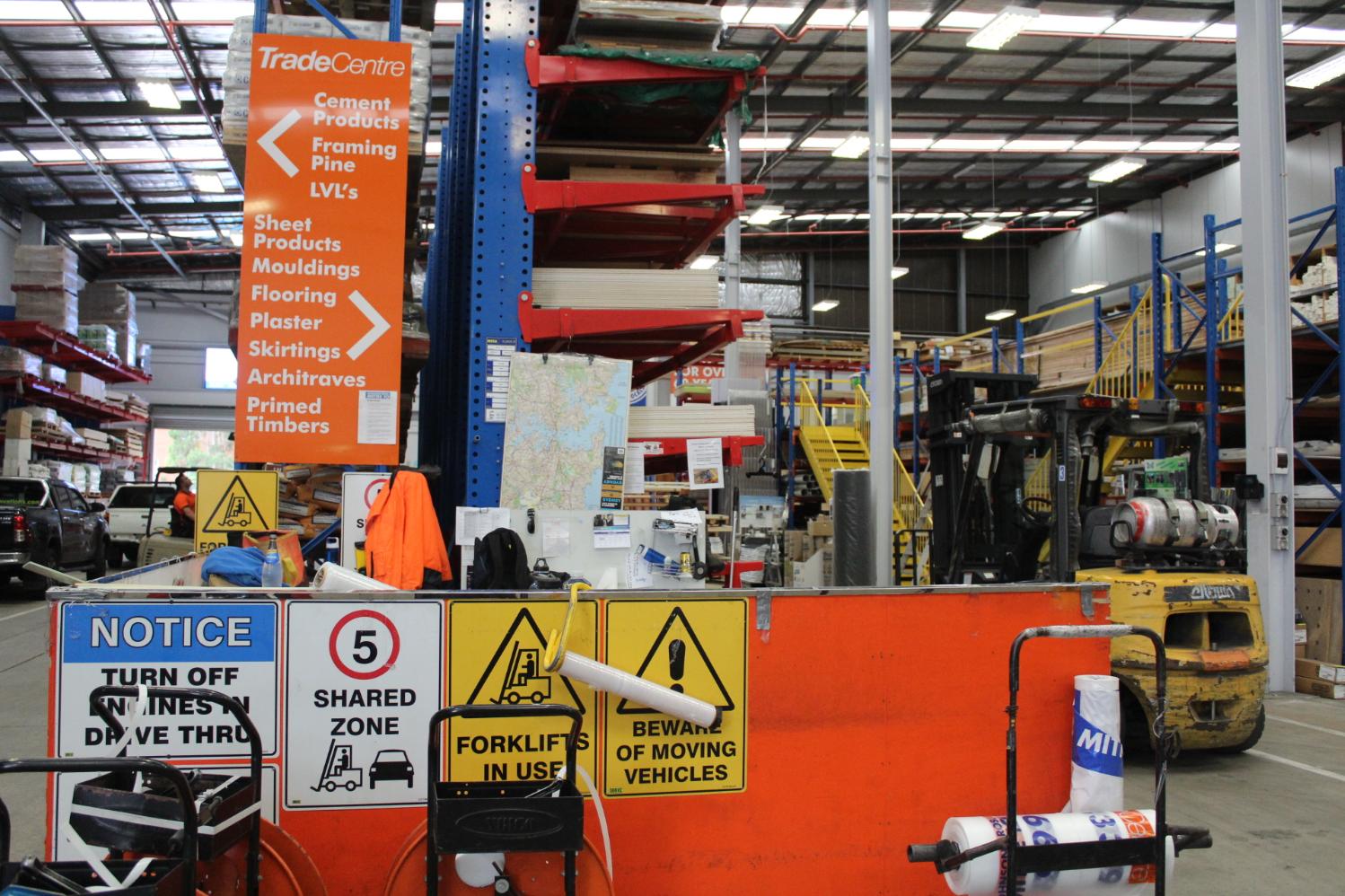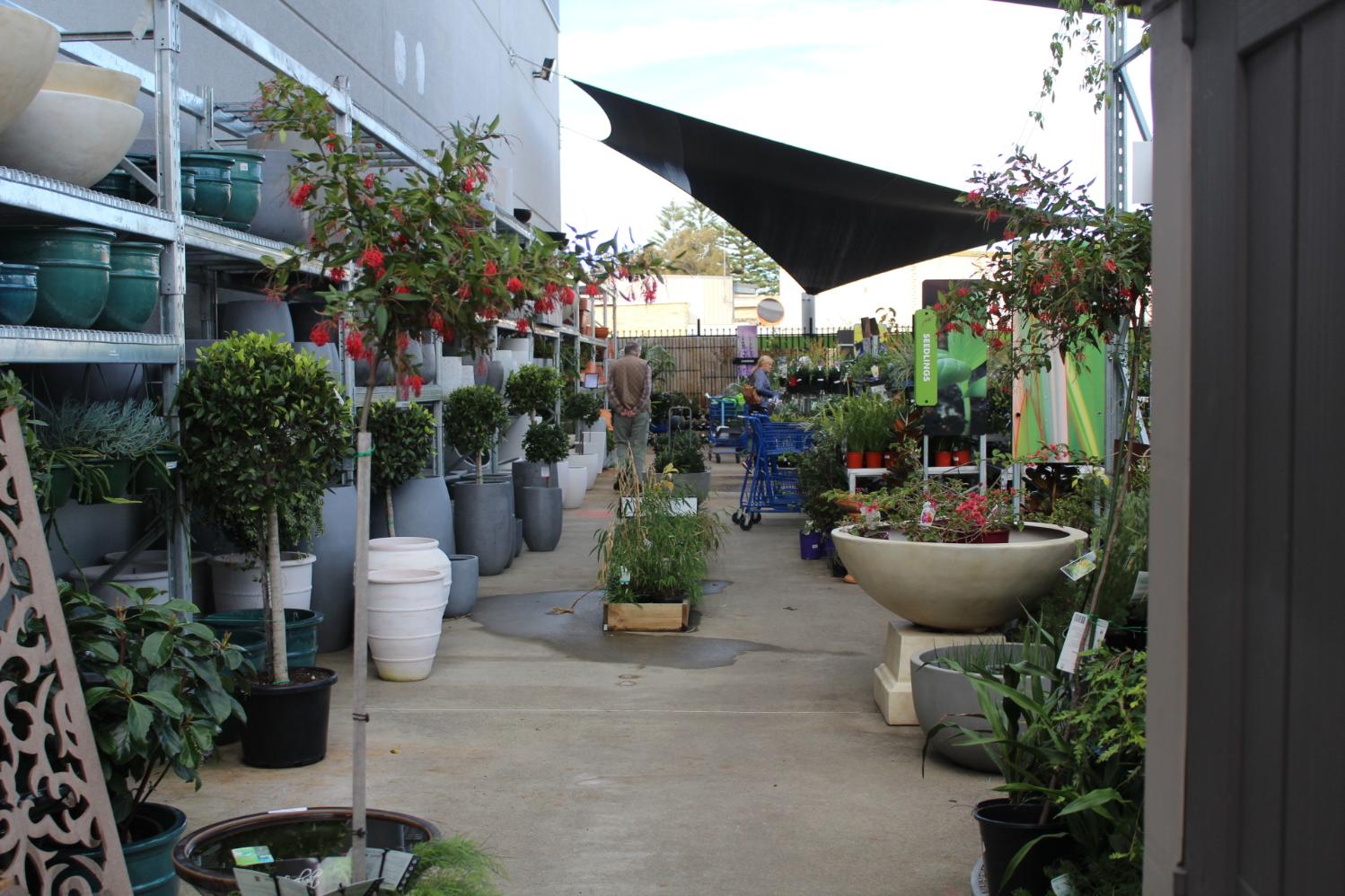 Green Life Garden Centre at Johnson Brothers Mona Vale has a great stock of seedlings, native and other plants and all you need to get gardening in brilliant Autumn weather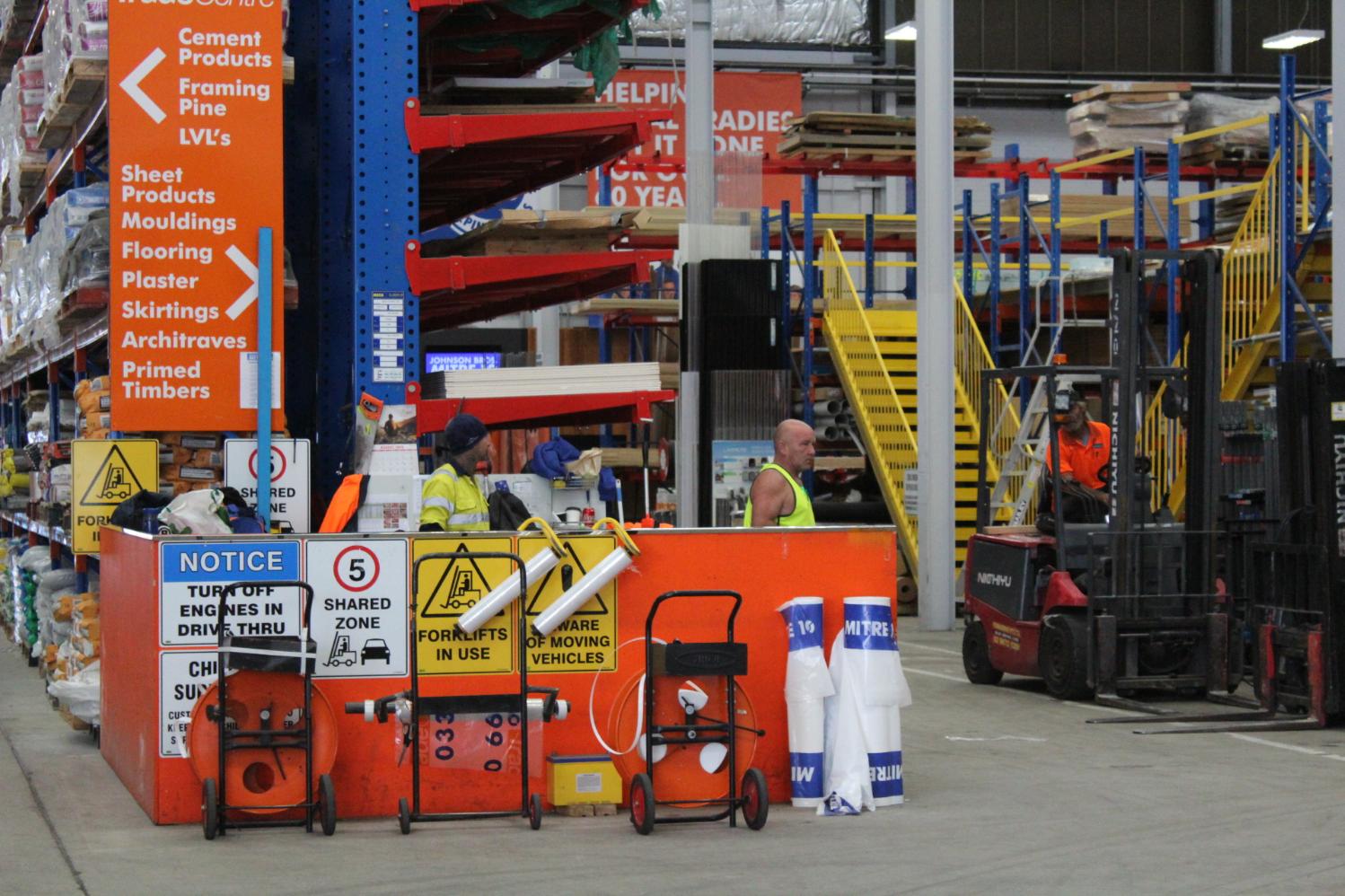 Johnson Brothers Mitre 10 Trade Centre at Mona Vale - everything you need under one roof.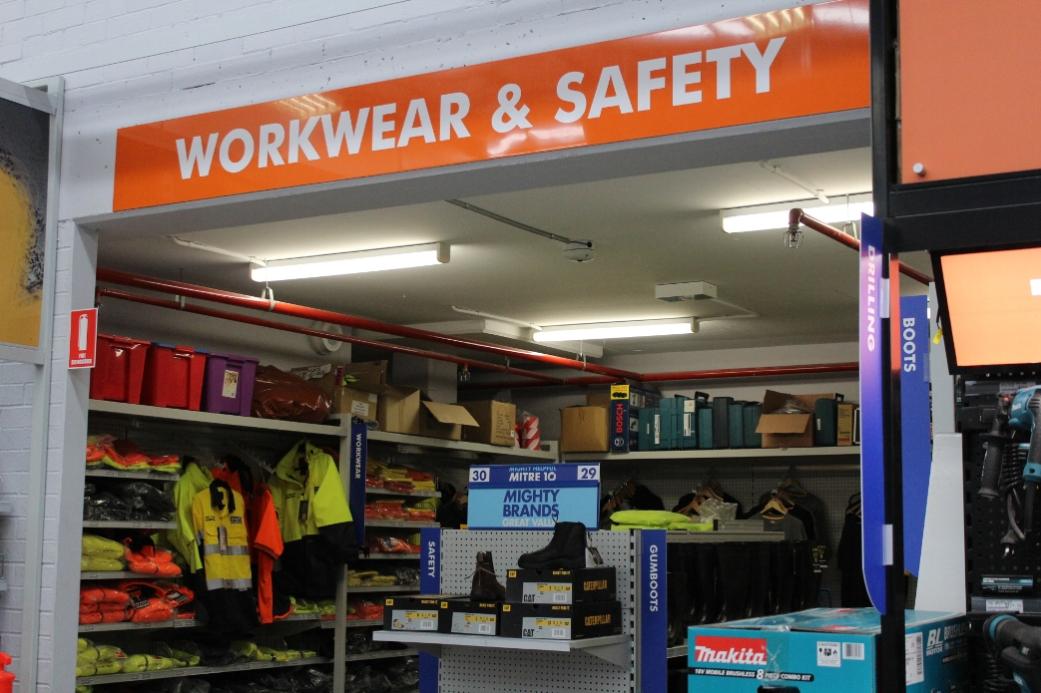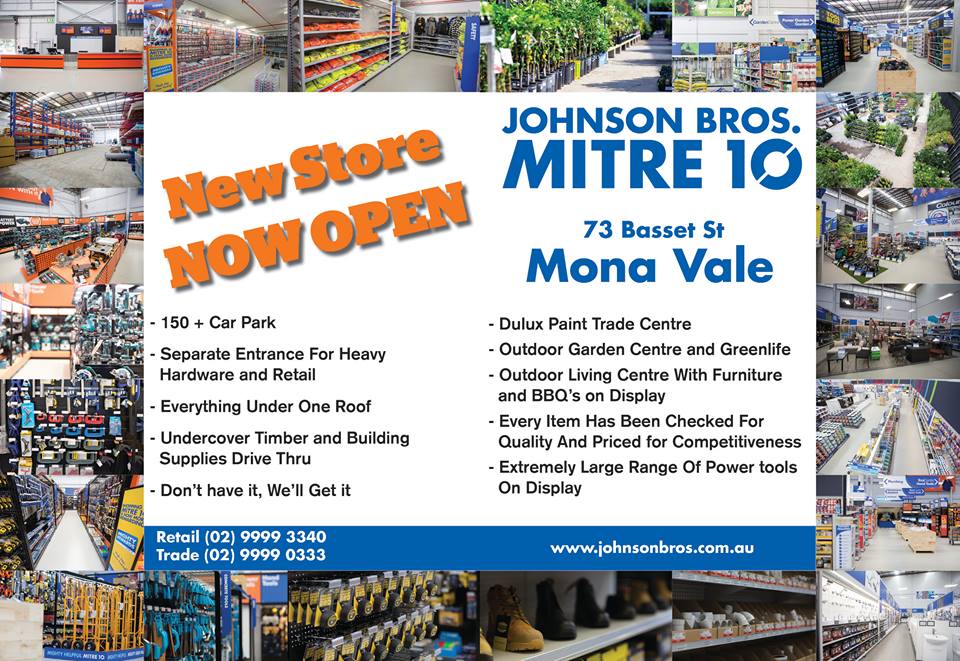 Johnson Brothers Mitre 10 New Store
73 Bassett Street
Mona Vale - Online Store: Jbhmv.Com.Au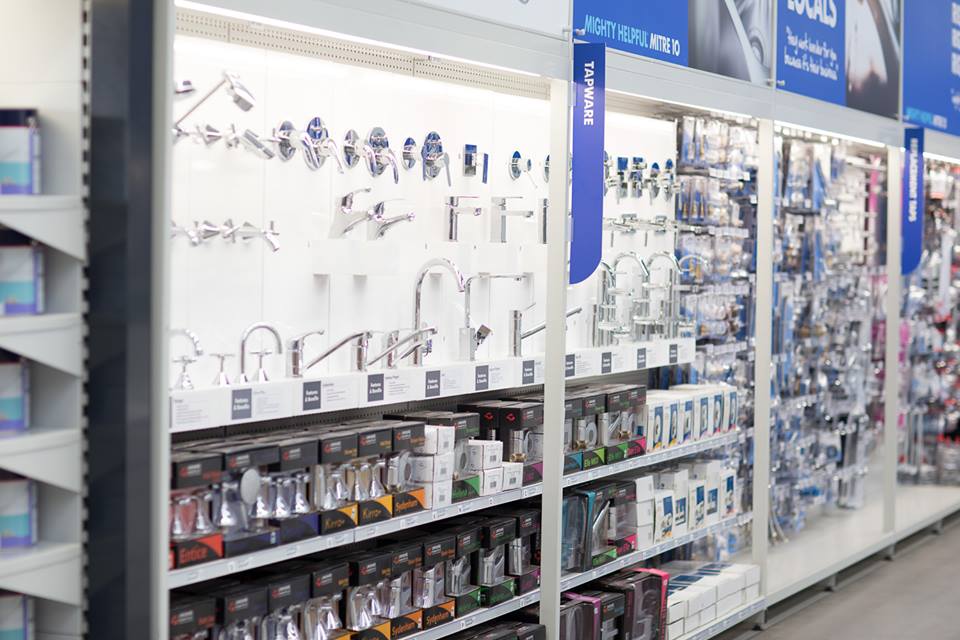 Products advice is available from the trained friendly staff at Narrabeen, Mona Vale and Avalon Johnson Brothers Mitre 10.
Click on logo to visit Johnson Brothers Mitre 10 website
Johnson Bros Mitre 10 - Avalon (02) 9918 3315
Johnson Bros Mitre 10 - Mona Vale (02) 9999 3340
JBH Timber & Building Supplies (02) 9999 0333
JBH Fencing & Landscape Supplies (02) 9970 6333
www.johnsonbros.com.au Online store: jbhmv.com.au

John, Bob and Robert Johnson, 2013 - photo by A J G.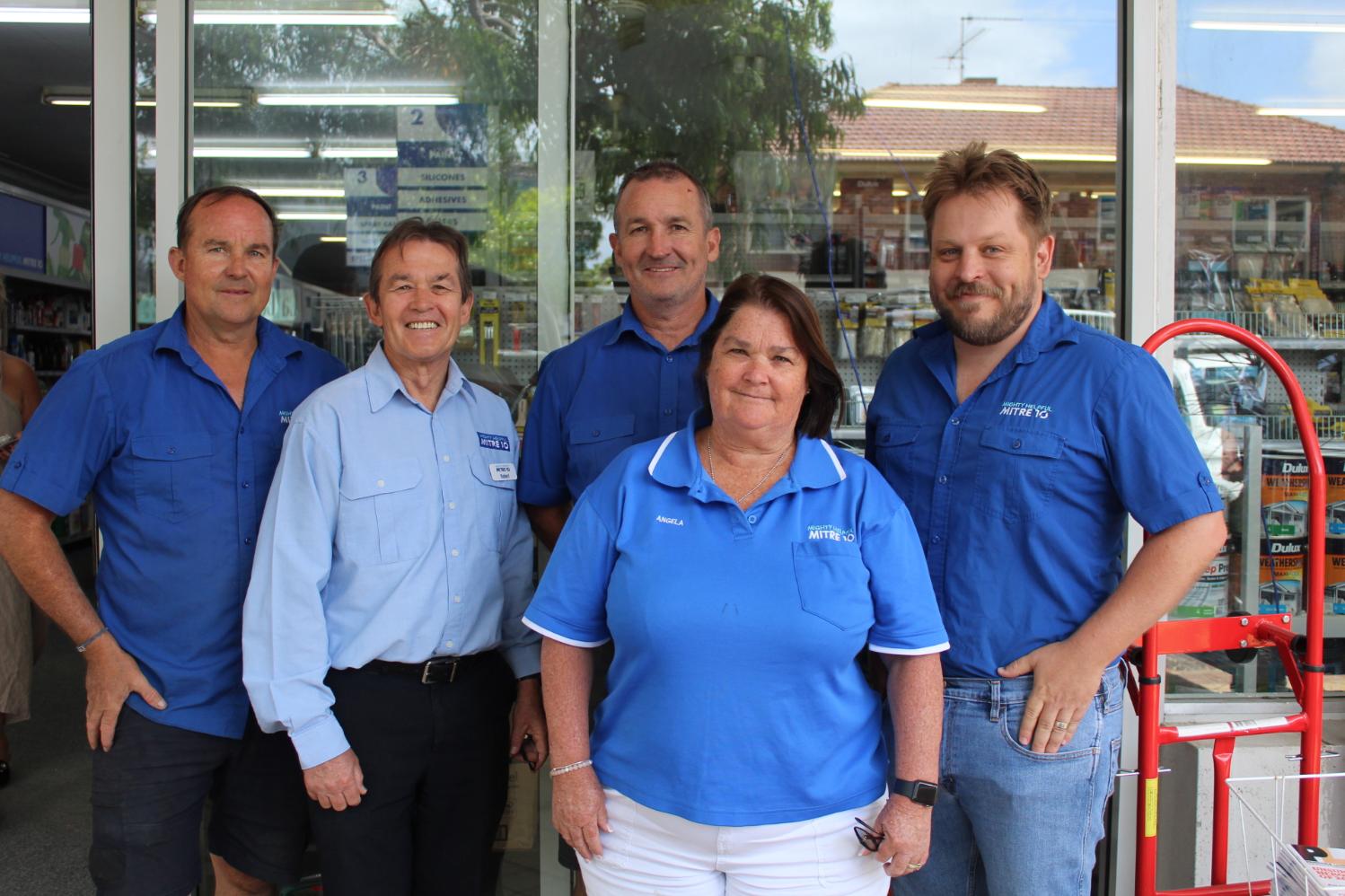 December 2020 - photo by A J G.
Important
All information and tips in this publication are of a general nature only and neither Johnson Brothers Mitre 10 or Pittwater Online News does not warrant the accuracy or completeness of the information and tips in this publication. This publication is not intended to be a substitute for expert advice.
Johnson Brothers Mitre 10
advises you to always consult an experienced and qualified person when undertaking jobs of this kind (including consulting a qualified tradesperson such as an electrician or plumber where relevant expert services are required).
You should also consider any safety precautions that may be necessary when undertaking the work described in this publication (including wearing any necessary safety equipment such as safety glasses, goggles or ear protectors or hard hats). The information and tips in this publication are provided on the basis that
Johnson Brothers Mitre 10
and
Pittwater Online News
excludes all liability for any loss or damage which is suffered or incurred (including, but not limited to, indirect and consequential loss or damage and whether or not such loss or damage could have been foreseen) for any personal injury or damage to property whatsoever resulting from the use of the information and tips in this publication.
Pittwater Online News and
Johnson Brothers Mitre 10
also advises there may be laws, regulations or by-laws with which you must comply when undertaking the work described in this publication. You should obtain all necessary permissions and permits from council and/or any other relevant statutory body or authority before carrying out any work. Major projects published in this publication always list these and/orlinks to where you may research what your own project requires to meet regulations.