April 29 - May 5, 2012: Issue 56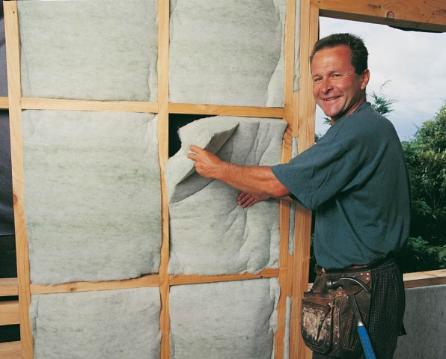 Above: Greenstuff Poly Batts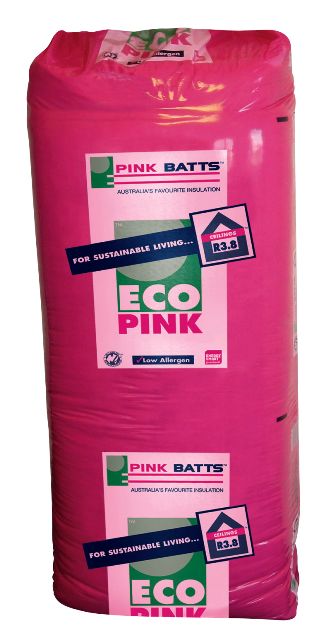 Insulation Batts
By Bruce Crutcher
The rising costs of electricity and gas, combined with the impact of the government's carbon tax, make it prudent to assess how we control the climate inside our homes. Air conditioners and electric heaters push up our power bills each winter, and with gas prices set to rise, switching to gas heating is not going to help much. There are, however, things you can do to reduce the requirement for heating.
If you are building a new home, extending or renovating an existing home, the simplest and cheapest way to reduce heating and cooling requirements is to install insulation batts to the ceiling and walls (if you have stud walls). For existing houses or homes not being renovated, Ceiling batts will help in the reduction of heating and cooling costs.
There are generally two types of insulation batts, glasswool and polyester. Glass wool batts are manufactured from approximately 80% recycled glass, have a high melting point of approximately 450 C. Glass wool batts have had the reputation of being very itchy and uncomfortable to work with. New technologies have alleviated this to an extent, although it is still recommended to wear protective clothing (including dust masks) when installing glass wool batts, and indeed whenever working in enclosed spaces such as roof cavities. For more information on glass wool batts, visit www.bradfordinsulation.com.au or www.insulation.com.au
Polyester batts are manufactured from 100% polyester, are non allergenic, non toxic and have low VOC's. They do not require protective clothing to install, however, as mentioned above it is advisable to wear protective clothing in enclosed spaces. Polyester batts have long term performance – 50 years maintaining their R rating. They do have a lower melting point of approximately 150⁰C and are more expensive than glass wool batts. Typically, to cover 100m2 of ceiling in R3.5 batts (the higher the R number, the more thermal insulation) glass wool batts will cost approximately $700 and polyester batts $1450. For more information on polyester batts visit www.autex.com.au .
Johnson Bros Mitre 10 stock both glasswool and polyester batts. Come in and speak to our experienced staff for the right advice on which product to purchase.
Click on logo to visit their website

Copyright Bruce Crutcher and JBH Mitre 10, 2012. All Rights Reserved.