May 30 - June 5, 2021: Issue 496

'Generation Restoration' Is The UN's World Environment Day 2021 Theme: How You Can Help Out At Home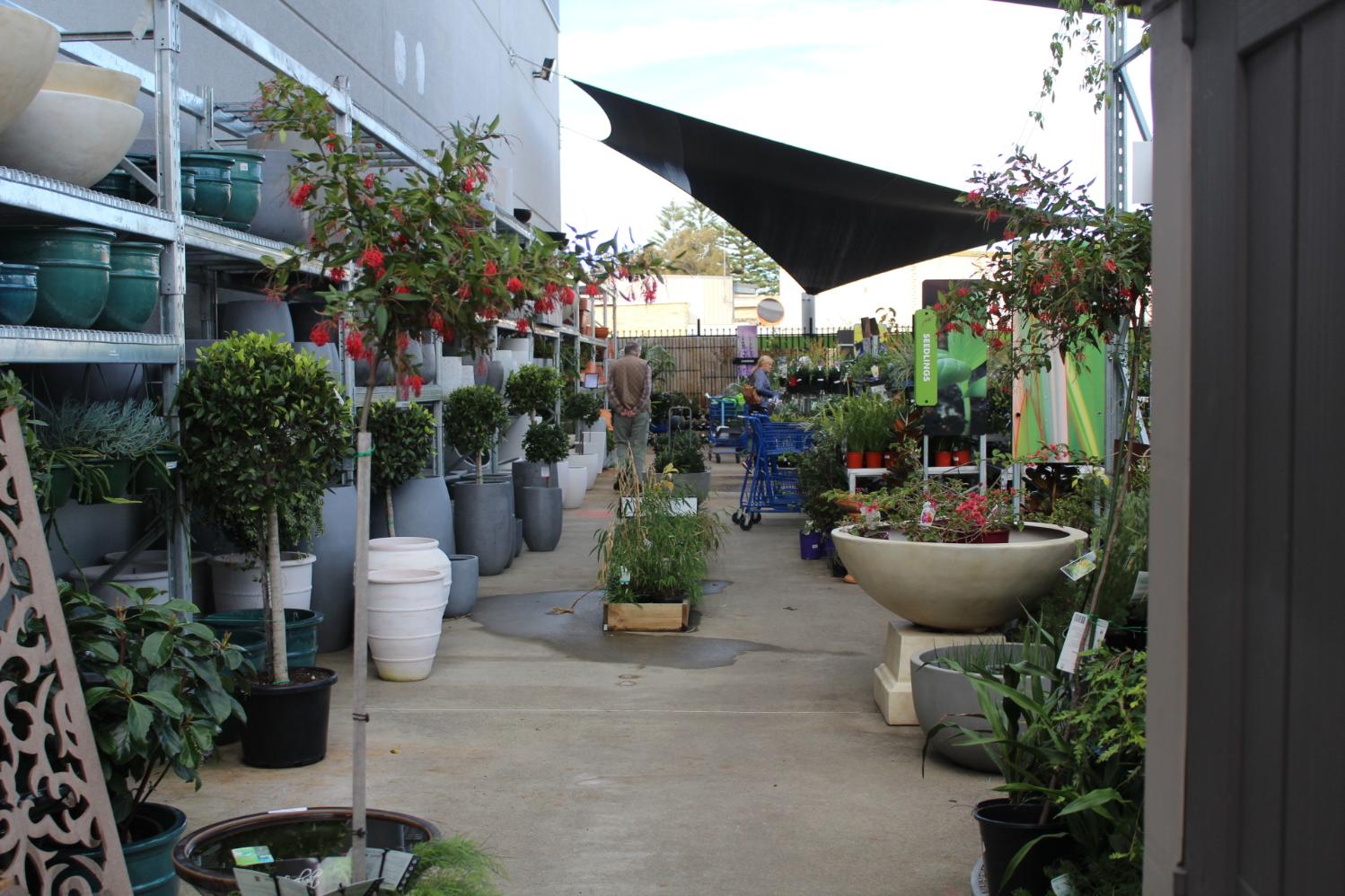 Green Life Garden Centre at Johnson Brothers Mona Vale has a great stock of native and other plants and all you need to get gardening as part of Generation Restoration
The United Nation's World Environment Day theme for 2021, falling on Saturday June 5th, is 'Generation Restoration' with add ins of:
REIMAGINE. RECREATE. RESTORE.

This is our moment. We cannot turn back time. But we can grow trees, green our cities, rewild our gardens, change our diets and clean up rivers and coasts. We are the generation that can make peace with nature. Let's get active, not anxious. Let's be bold, not timid. Join #GenerationRestoration
This years WED also serves as the official launch of the UN Decade of Ecosystem Restoration with the 'Reimagine, Recreate, Restore' stemming from 19 year old Jordan Sanchez, the pen and voice behind this year's evocative poem for World Environment Day.

Although this sounds a lot like what Pittwater bushcarers and those from suburbs further south have been doing for decades now, how many of us still have weeds like asparagus fern, lantana and cassia in our gardens and have bought native plants to install in these areas, once we've cleared them of these weeds, but haven't done so yet?
Well, that was us too until this week!
But then we looked at the Bureau of Metrology forecast for Winter, checked our list to make sure we had all the right plants for all the right spots, and decided a good way to enjoy these current snow winds from Tasmania was to get out in the garden and 'dig in'.
Most Australians are in for a warmer than average winter, according to the latest seasonal outlook released on Thursday May 27th by the Bureau of Meteorology. The Winter Climate Outlook shows night-time temperatures will be warmer than average for the majority of the country. Coastal areas in particular could experience days which are warmer than average.
Although winter is the dry season in Northern Australia it could have more rain than usual over the coming months, while parts of southern Australia could be drier than average. Bureau Climatologist, Dr Lynette Bettio, said this was consistent with observations from the past 20 years, which show a trend towards drier than average conditions in Australia's south during Autumn and early Winter.
"Our climate drivers are currently neutral, meaning we're not getting El Niño or La Niña bringing particularly dry nor particularly wet conditions to the continent," Dr Bettio said.
"Warmer ocean temperatures to the north of Australia may increase the moisture available, enhancing rainfall and resulting in a wetter than average dry season across much of northern Australia but as it is dry season, rainfall totals will not be high.''
Autumn has been wetter than average for certain parts of the country, including for most of New South Wales, southern Queensland and coastal Western Australia.
"New South Wales had its second wettest March on record, with the extreme rainfall and severe flooding late in the month," Dr Bettio said. "While some areas of Victoria and South Australia have missed out on their usual autumn rainfall and could be heading into a dry winter."
It was the coolest autumn for most of Australia since 2015.
"Cool conditions would have been felt particularly keenly by residents in inland New South Wales, who recorded minimum temperatures one to two degrees below average," Dr Bettio said.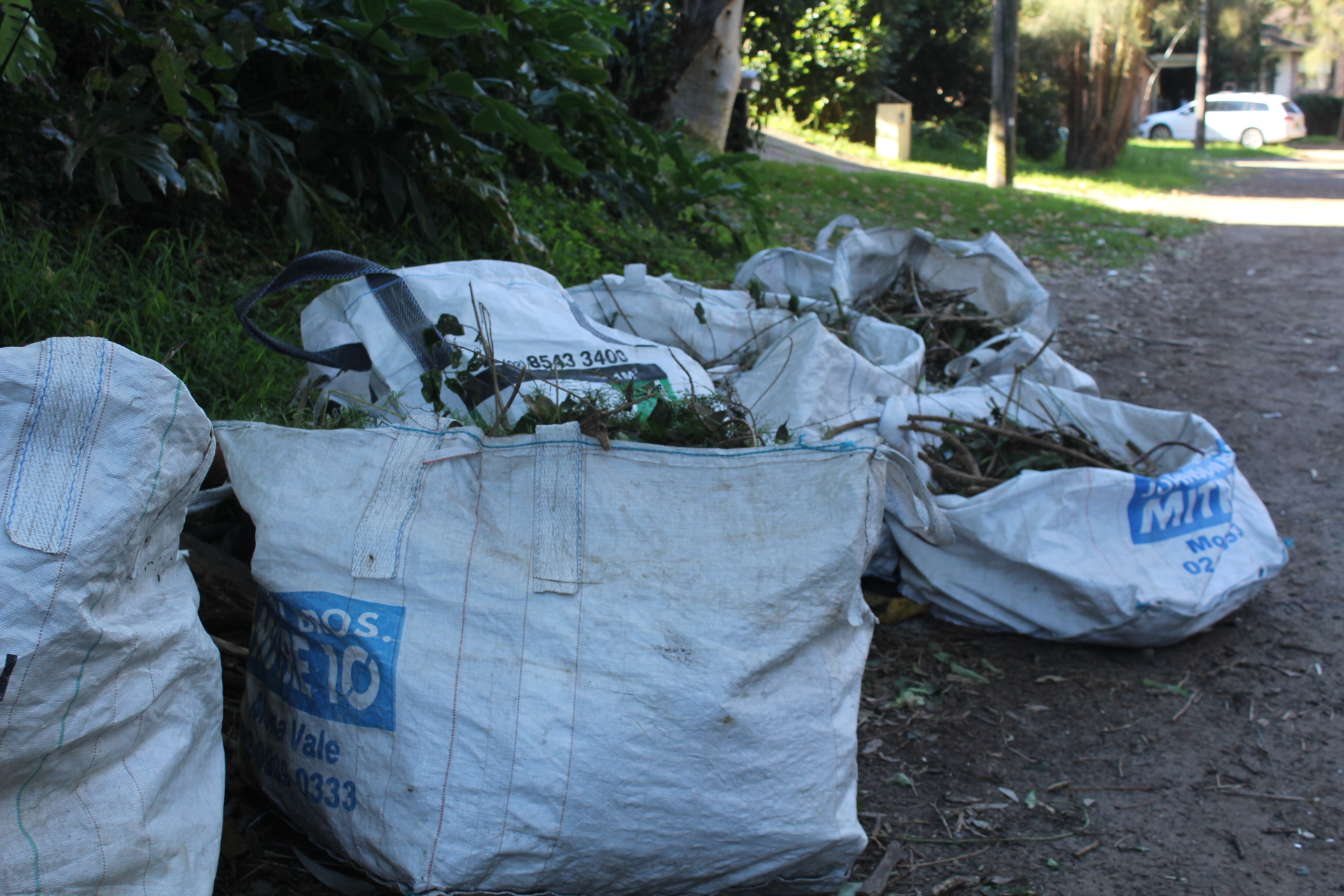 The bags of lantana, asparagus fern and other weeds pulled out.
One good part of doing this is residents can take up to 300 kilograms of household vegetation to Kimbriki tip for no charge. There is a limit of one free load up to 300kg per day. This is then recycled into mulch for the garden.
When removing weeds such as asparagus fern or lantana, bear in mind these can be tick havens - put an insect repellent on before going in amongst them, ensure you have gardening gloves on to protect you from thorns, wear a long sleeved shirt and long pants, and just to be sure, change once you have finished doing your work.
Although it has been cool lately early Winter is a great time to plant natives in our climate as the cool, mild conditions and regular rains provide the perfect conditions for plants to get a good start before the long, hot, dry Summer arrives, and, if you're planting in a place that will receive some good late morning to late afternoon sun, you will see some growth before the traditional strong and energised sprouting we see in Spring.
In fact, Australia is one of the few continents where you will see native plants blooming all year round.
Planting is easy in the sandy soil, just add some slow release fertiliser and some rock minerals. If you have a clay soils, dig in compost or manure and add gypsum to make the soil more friable. Raising the soil level slightly will also assist drainage. Often the soil level only needs to be raised by about 30 cm.
Natives, particularly local natives, are perfectly suited to the local soil type and climate, and they're also great for wildlife. Our aim is to make it nicer for the family of bandicoots that live in our yard and provide food for our resident brush-tailed possums, microbats, ring-tailed possums, visiting flying foxes and the range of birds that visit or live here.

You need to consider the timing of flower and fruit production to ensure that there is always food available for birds and other wildlife if you want to go the full ten yards in the 'Generation Restoration' theme.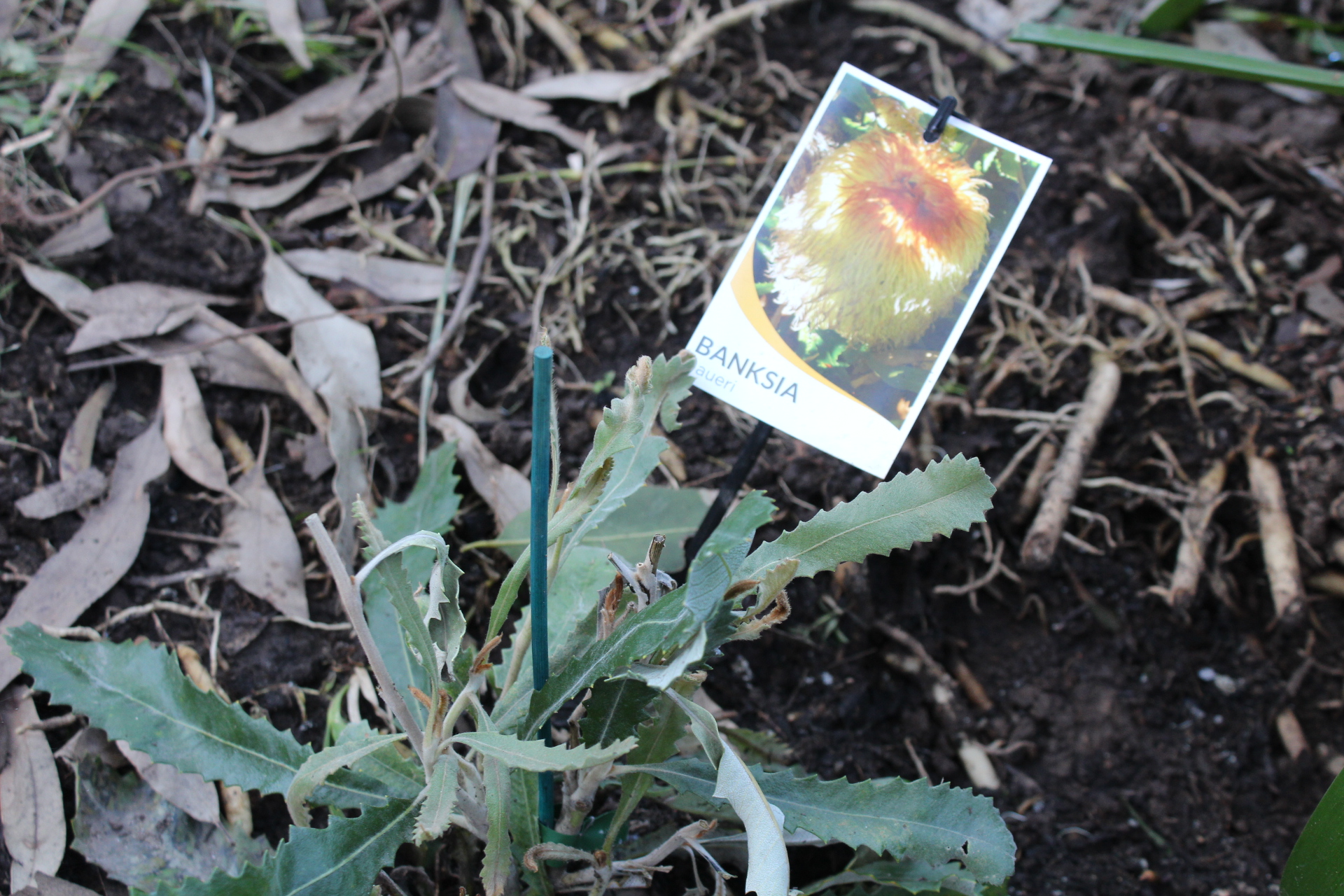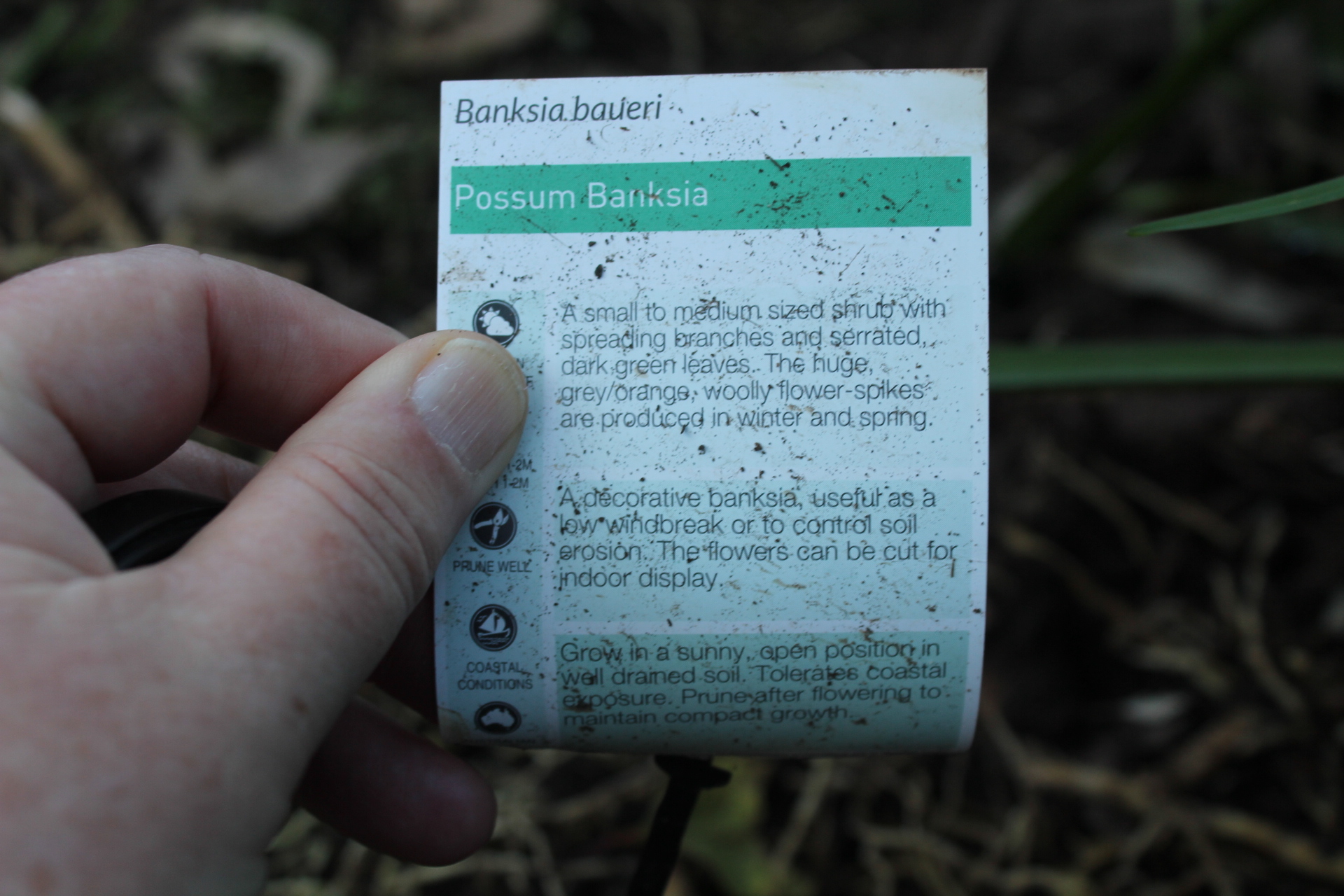 flip the card over and you will get information on this plant
Using chemical-free weed and pest control and mulching garden waste can also increase the food available for birds.
It's also good to choose plants suitable to where you are planting them - do you want something that will provide soil or bank stability, does it need to be a plant that does not need too much water?
How much sun will the plant need? The rule of the green thumb here, when reading the information on the back of these plant cards, is 6+ hours is considered full sun, 4 - 6 hours is considered part sun / part shade and less than 4 hours of sun is considered shade.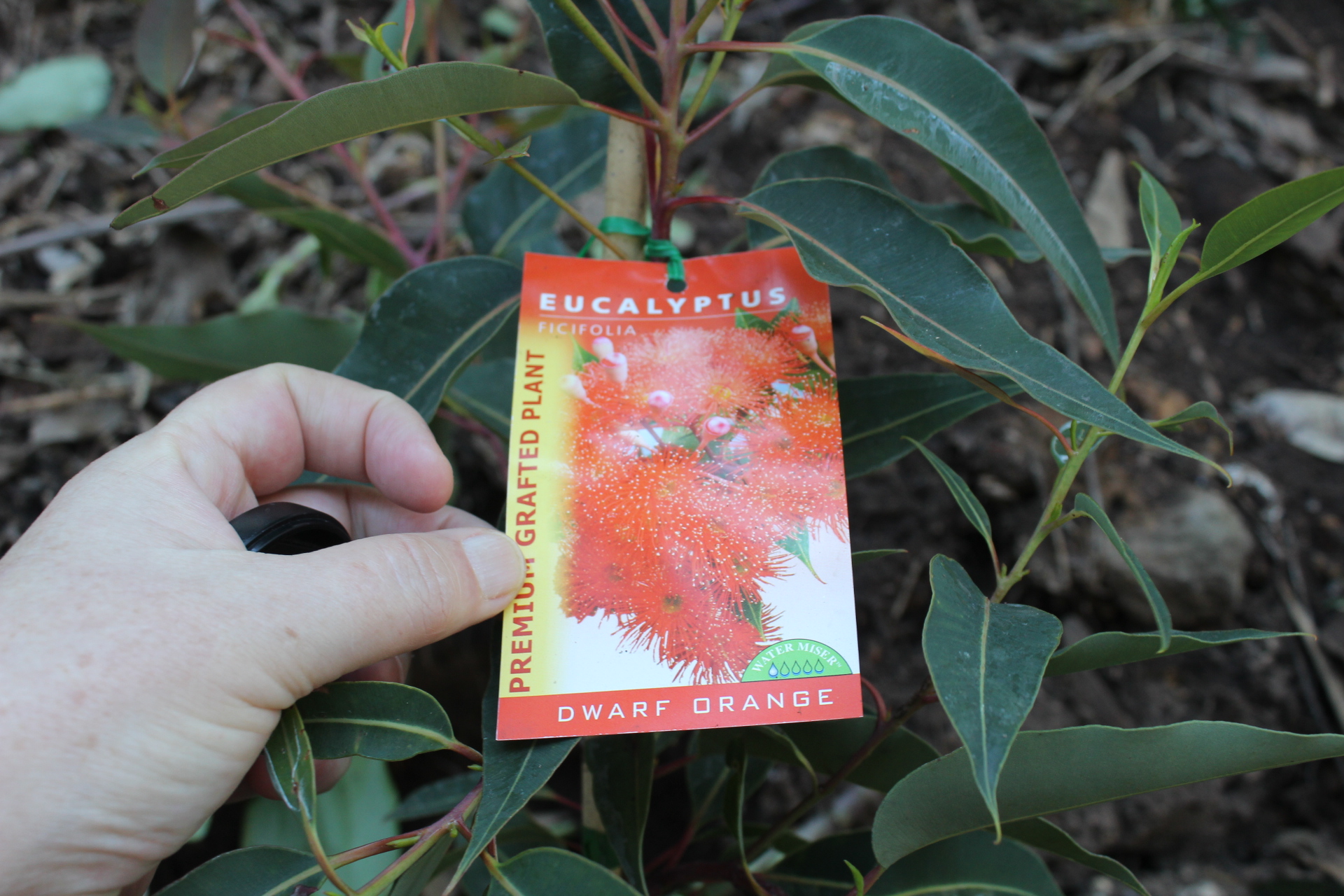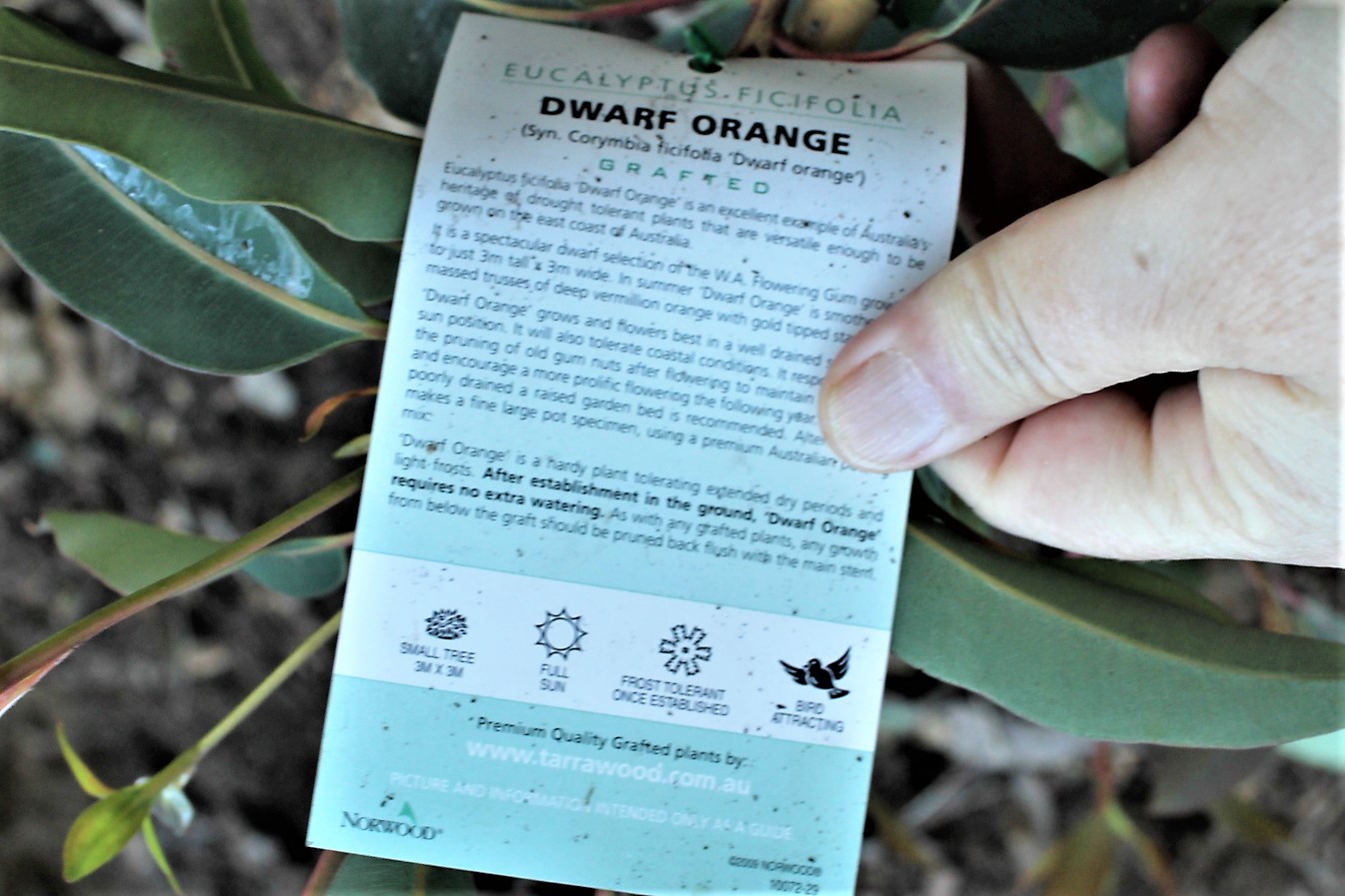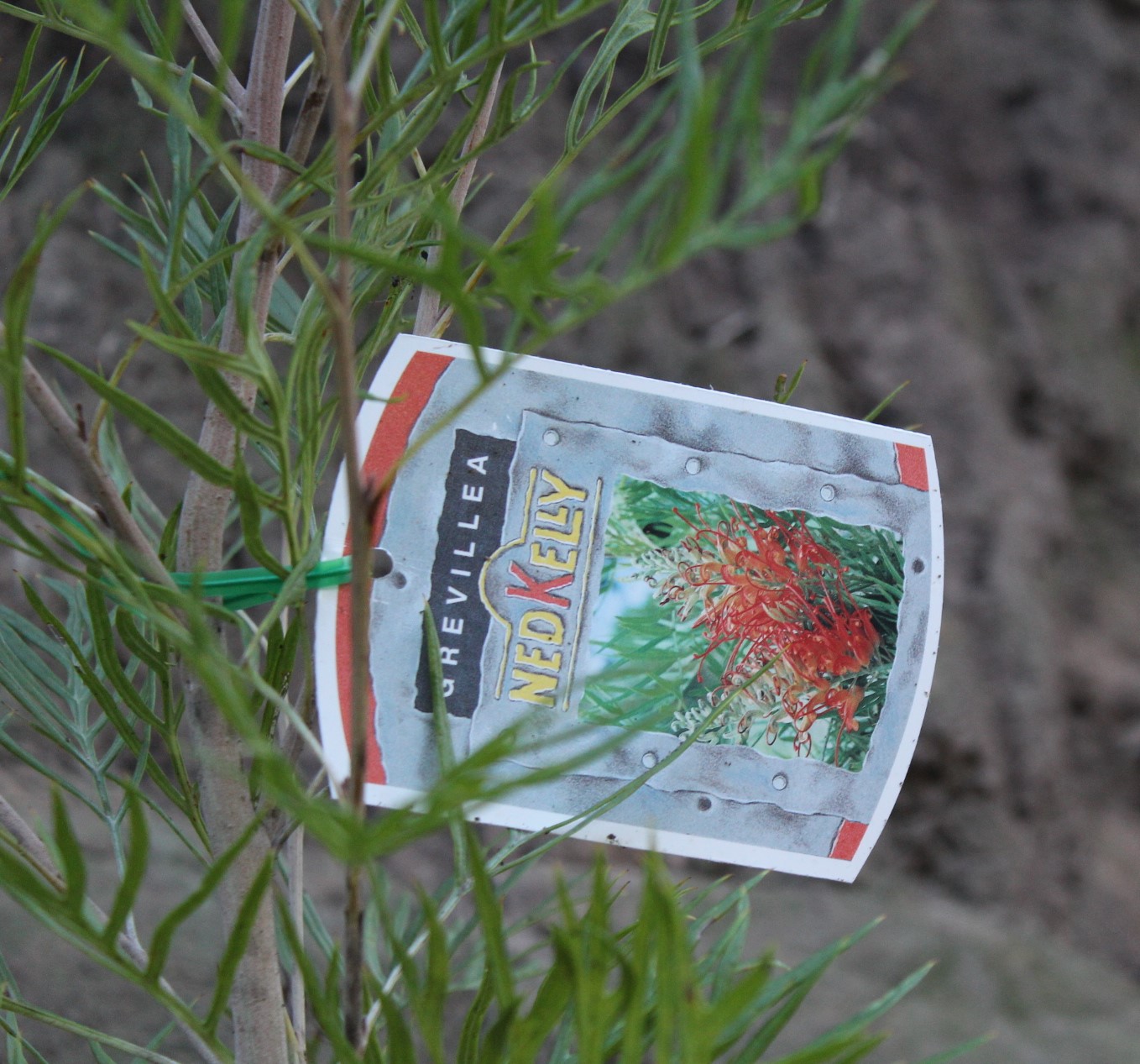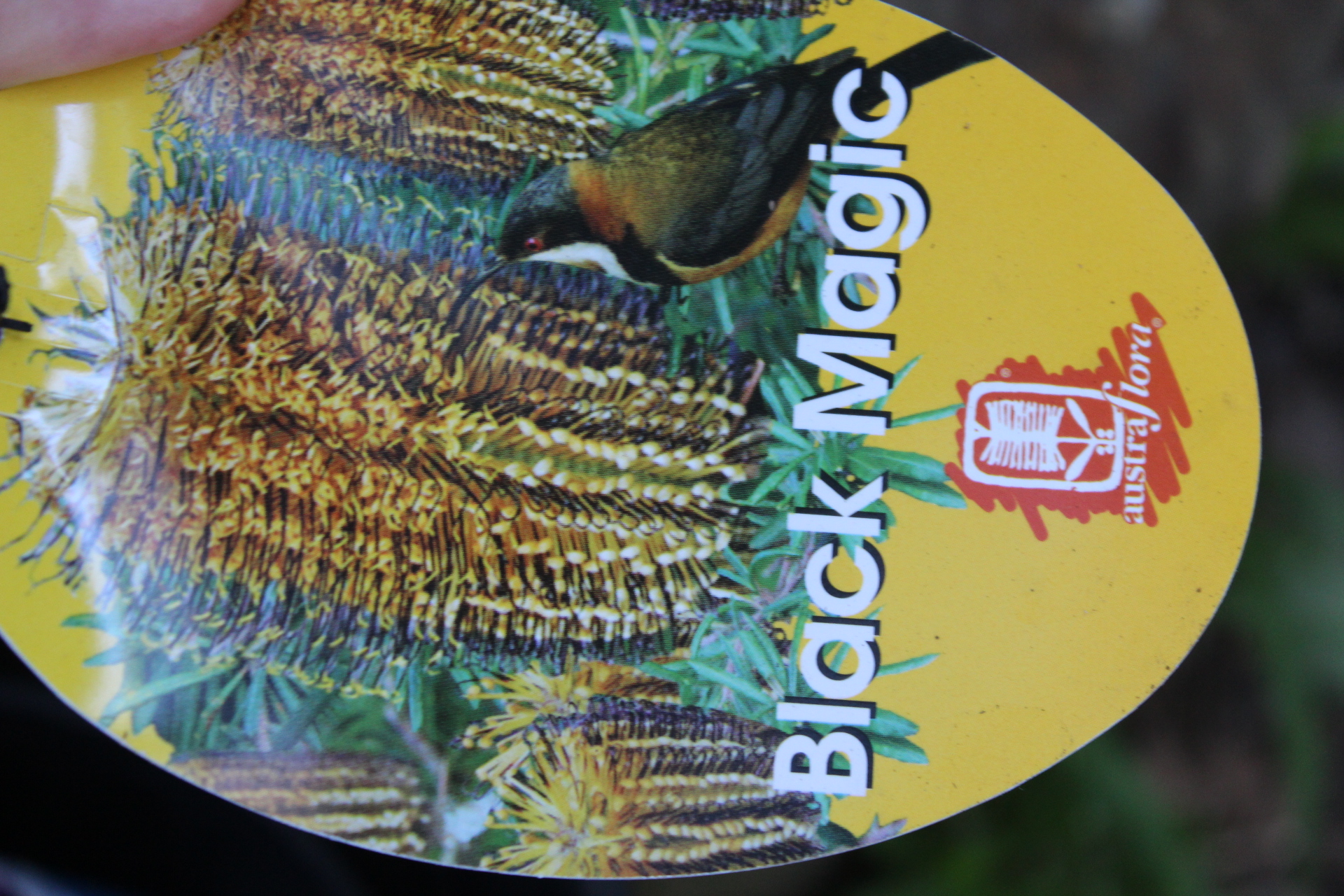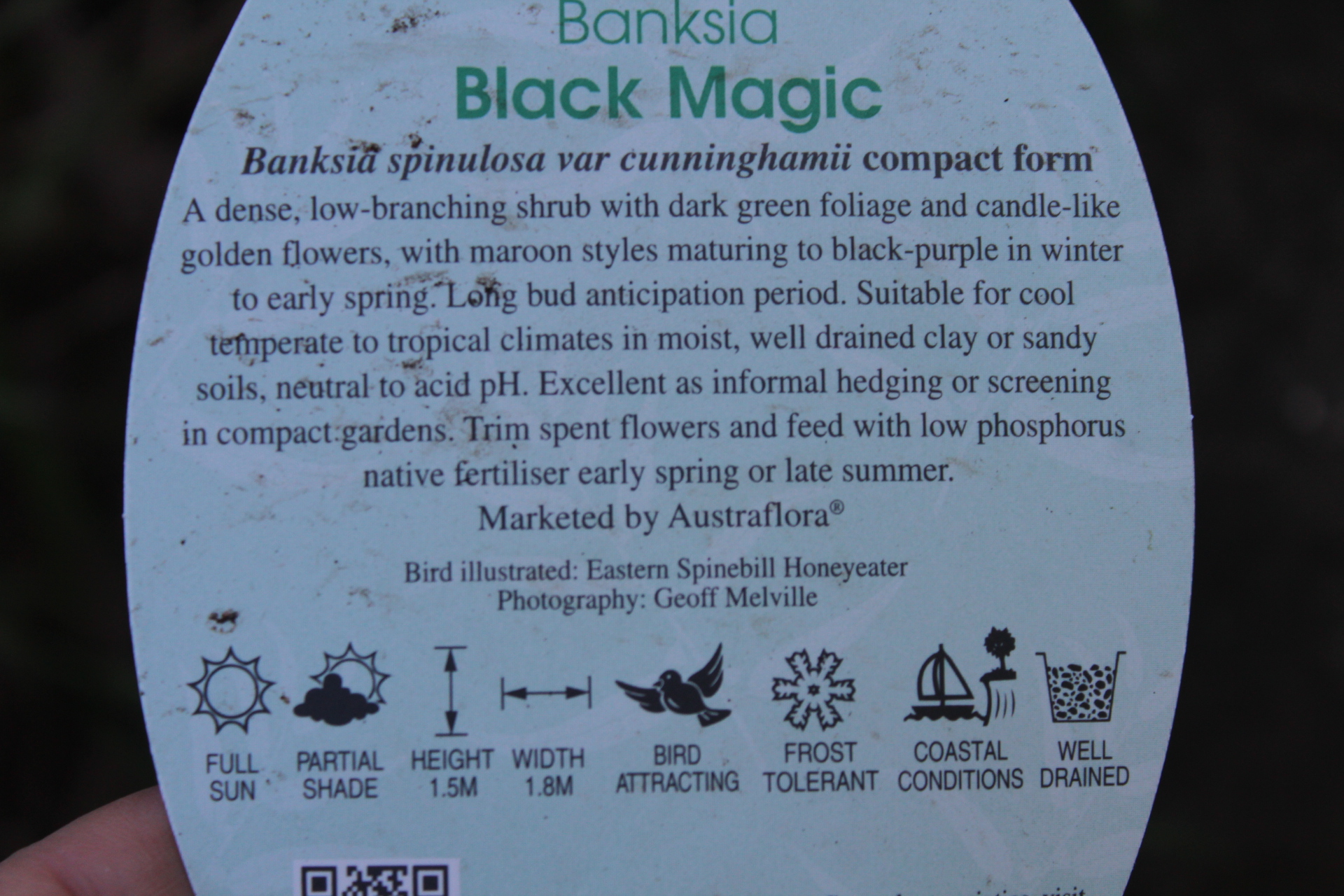 Lawns can also be replaced with native grasses that produce seed to attract finches and other seed-eaters such as crimson rosellas. Birds also need fresh water, which you can provide with a pond or bird bath. This is best placed within vegetation to ensure birds feel safe from predators.
It's also good to think about 'levels' of plants in areas you're restoring - you want a mix of ground cover, mid-level and higher growing plants. A great website created by Gillian Gutridge lists all the plants native to our area and even which months they flower in at nbplantareas.com
A variety of grevilleas, banksias, wattles and eucalypts have been added to the grounds this week, with a few more to go in yet.
A previous page published here also lists and has photos of the weeds we need to get rid of. You can also ask the friendly trained staff at the Green Life Garden Centre at Johnson Brothers Mona Vale. This has a great stock of native and other plants and all you need to get gardening, many of them coming with information on where to plant them and what wildlife you will be helping out in doing so.
The last point to remember is that although native plants are well adapted to our soils a good feed in Spring and autumn will give them a boost, especially if they are in a soil lacking what they need. Choose a specifically designed Australian native plant food and give them some mulch to protect those tender roots while they're growing.

We'll update you on whether our other 'residents' are enjoying their new patch later on.
From Johnson Brothers Mitre 10 - Tools And Supplies To Help You Get It Done: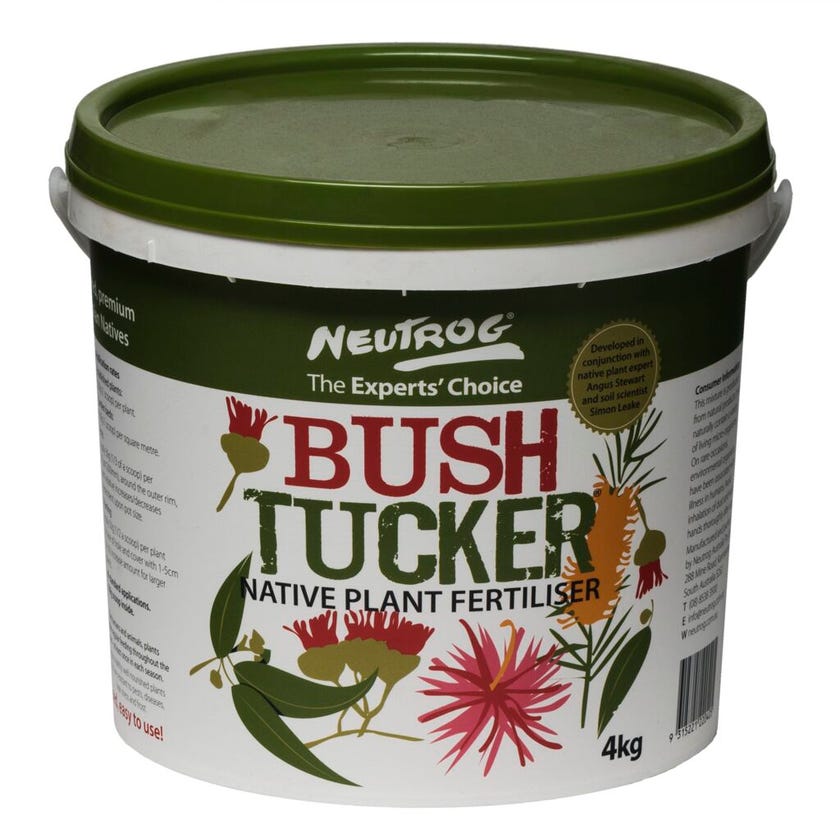 Neutrog Bush Tucker for Natives 4kg: $34.00 - Specifically formulated for Australian natives. Pellet form, organic based, boosted fertiliser.

Scotts Osmocote Native Gardens 700g: $9.80 - Controlled release fertiliser. Wetting agent. Feeds for 6 months. Designed for Native Plants.

Rhino Mother Daughter Gloves Multipack: 2 pack: $15.00 - 1 x Gardener Colours size medium. 1 x Junior Gardener. General gardening gloves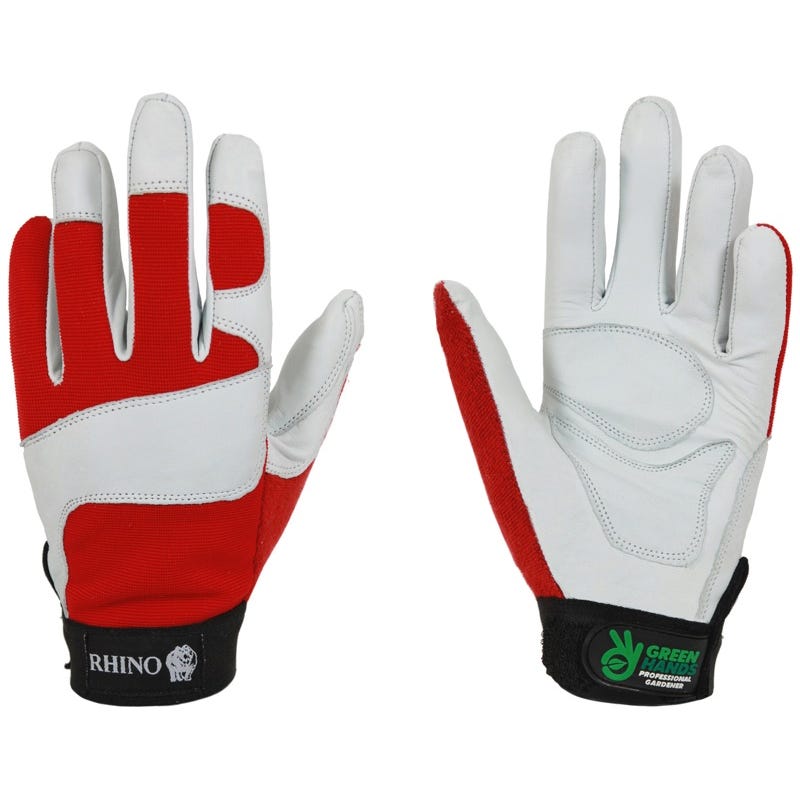 Rhino Gloves Premium Ladies Red: $18.55 - Premium gardening gloves. Soft leather palm. Gardener and handyman work. Durable and comfortable. Velcro cuff for secure fit.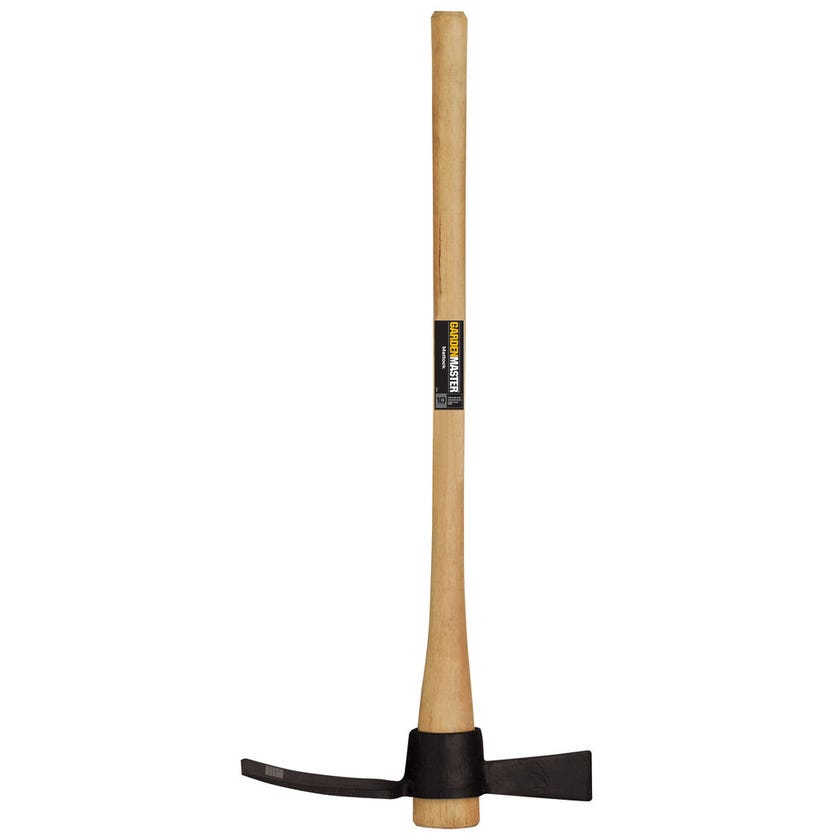 Gardenmaster Mattock Cutter End: $47.45 - Fully forged screen handle. Strong hardwood handle. 10 year guarantee.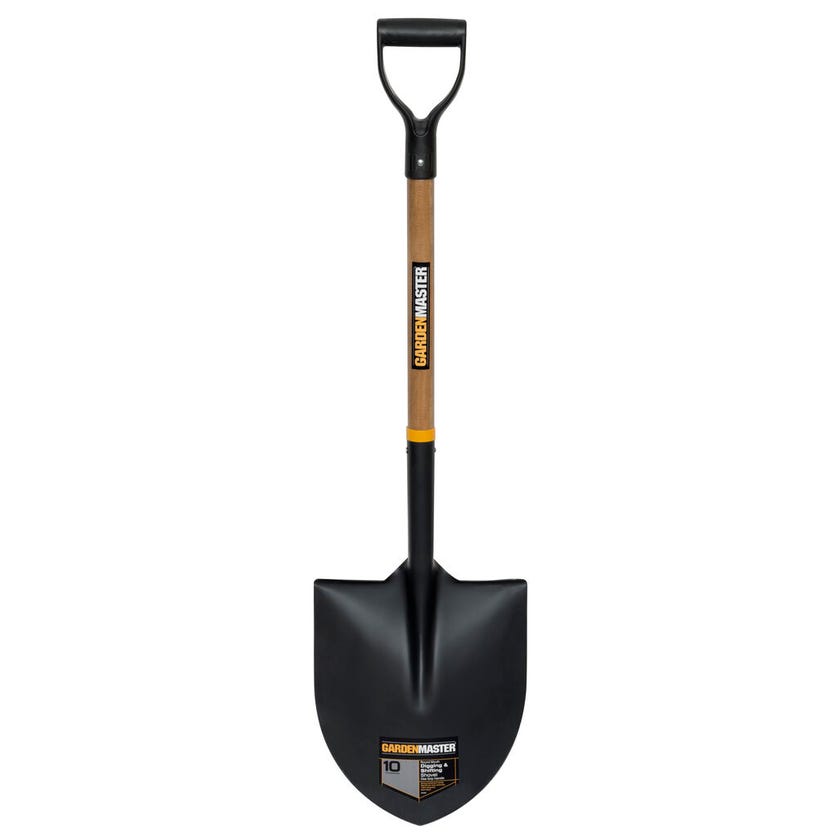 Gardenmaster Short Timber D Handle Round Mouth Shovel: $29.10 - Strong hardwood handle. Short handle for close work. Reinforced neck assembly. 100% tempered steel blade. 10 year guarantee.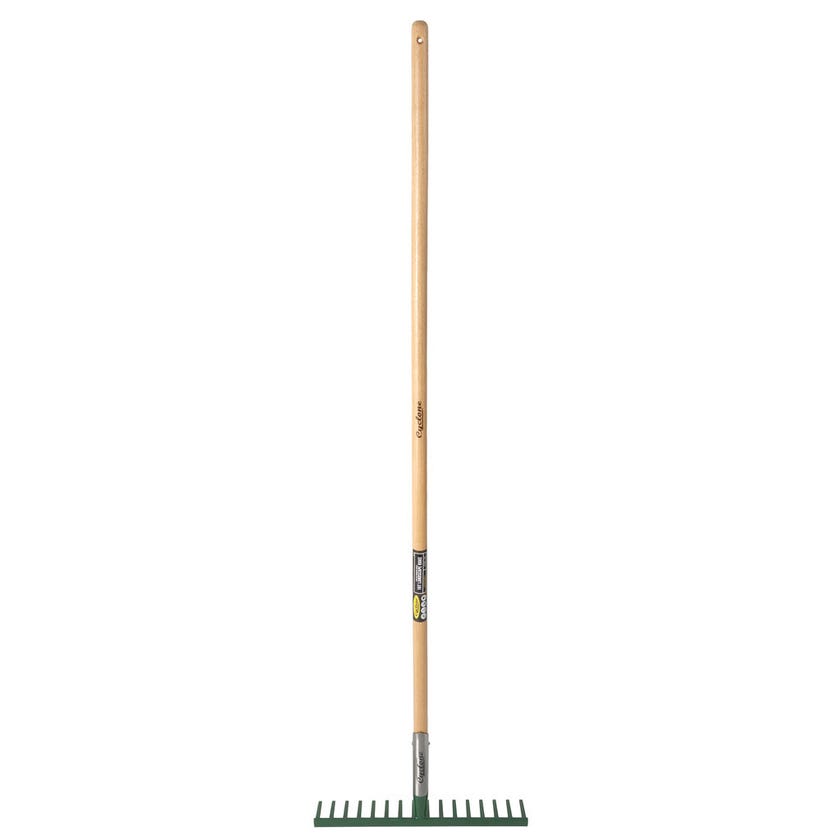 Cyclone Landscapers Rake 16 Tine: $40.00 - The New Cyclone Landscape Rake Range is ideal for clearing, raking or spreading materials such as stones, soil, leaves and garden debris. They are perfect for wet and dry conditions. Featuring peaked polished sockets, strong carbon steel tines and long ash hardwood handles for superior comfort & control.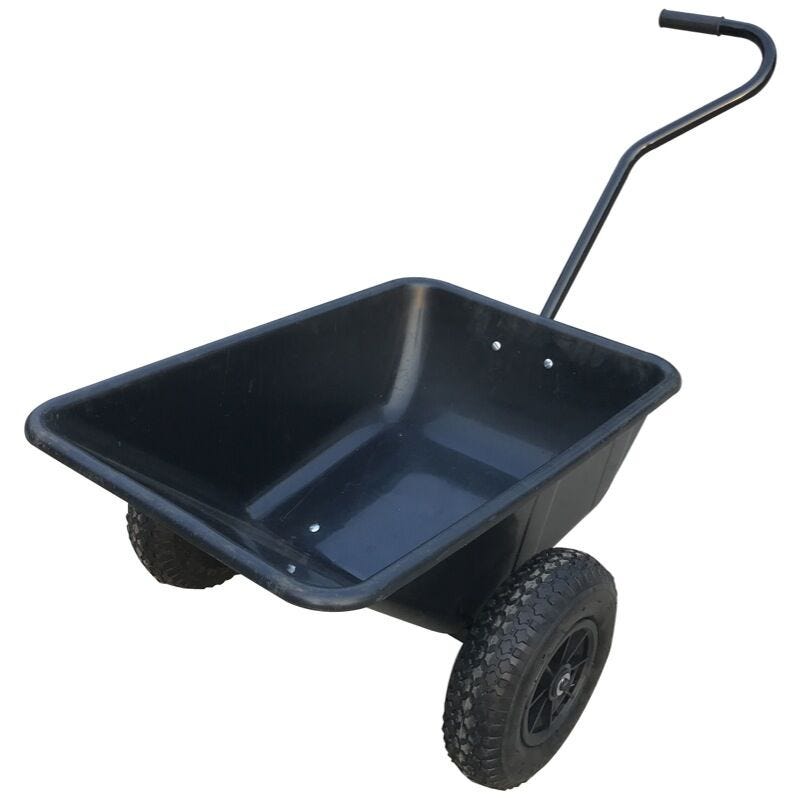 Greenleaf Yard Cart 60L: $75 - Pneumatic wheels. Soft grip handle.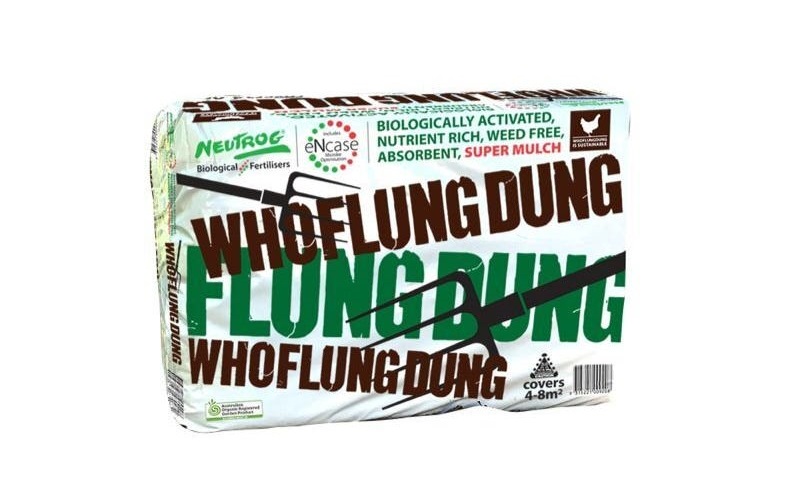 Neutrog Whoflungdung Mulch 20kg: $21.95 - Biologically activated. Nutrient rich. Weed free and absorbent mulch.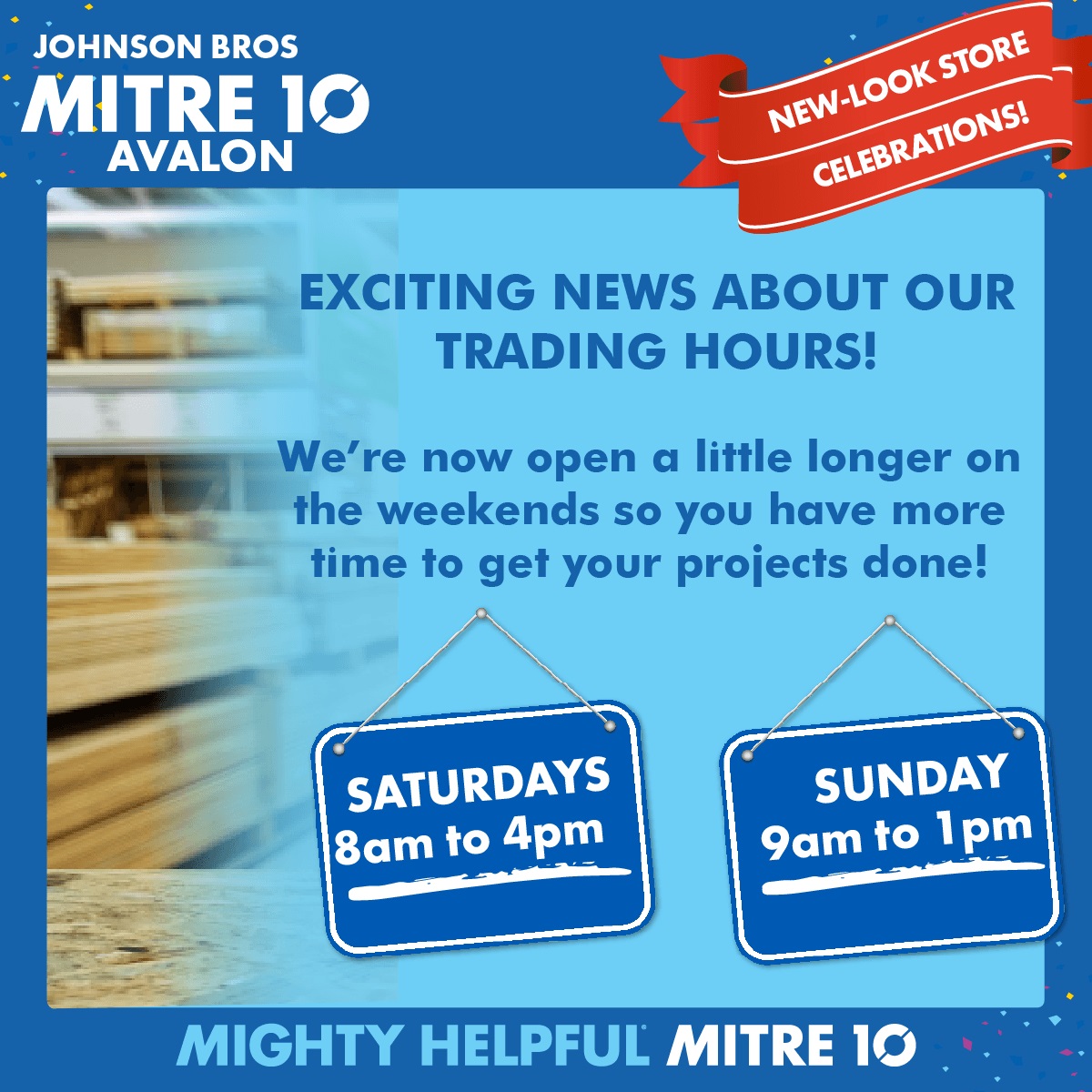 JBH Design Centre
JBH Design Centre is a tool for builders and DIY'ers to assist in the fit out of houses. It has displays of kitchens, Bathrooms, Doors and Storage as well as knowledgeable staff to assist in making house fit out painless.
Visit: http://jbhdc.com.au/
On Facebook: https://www.facebook.com/design.centre.jbh/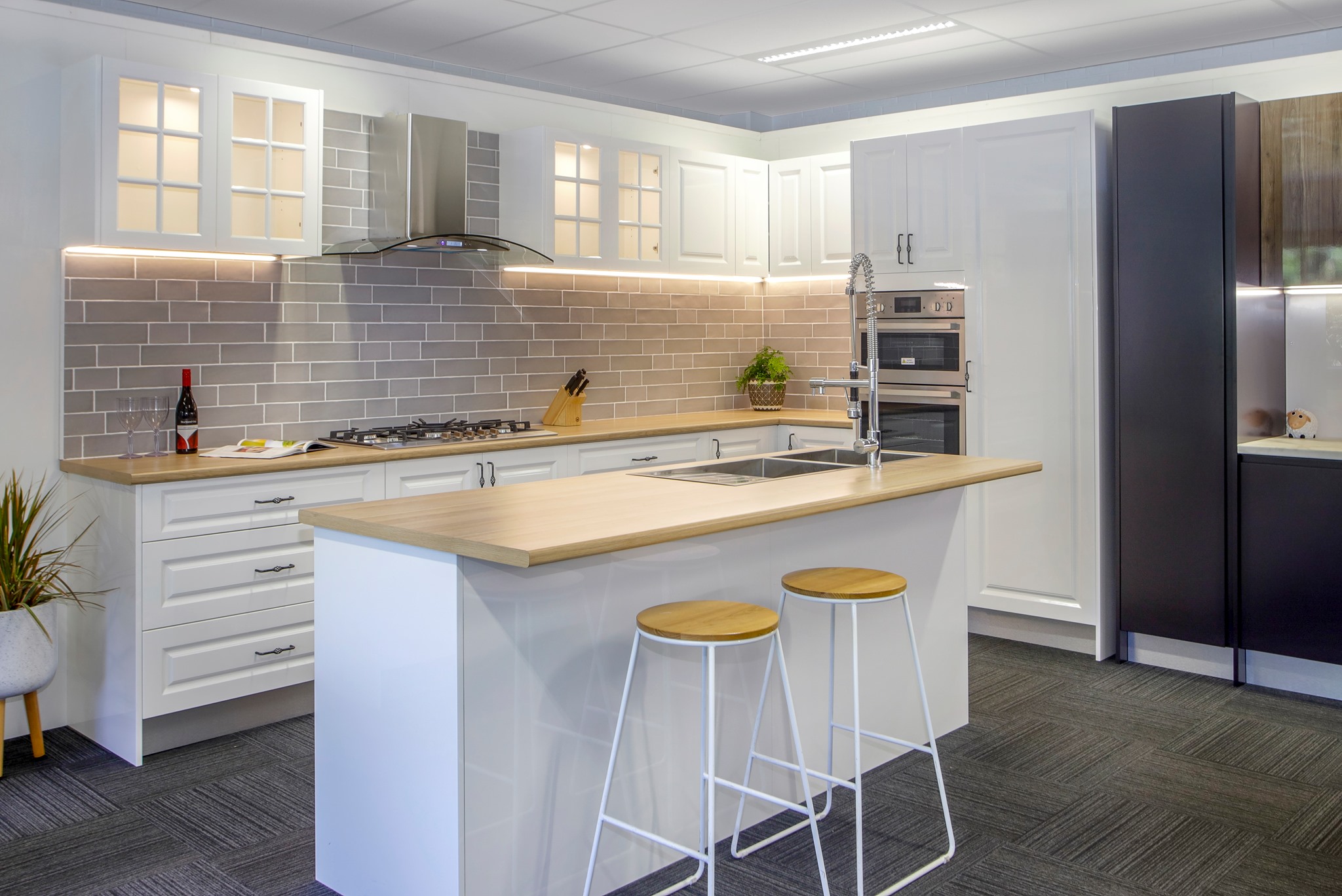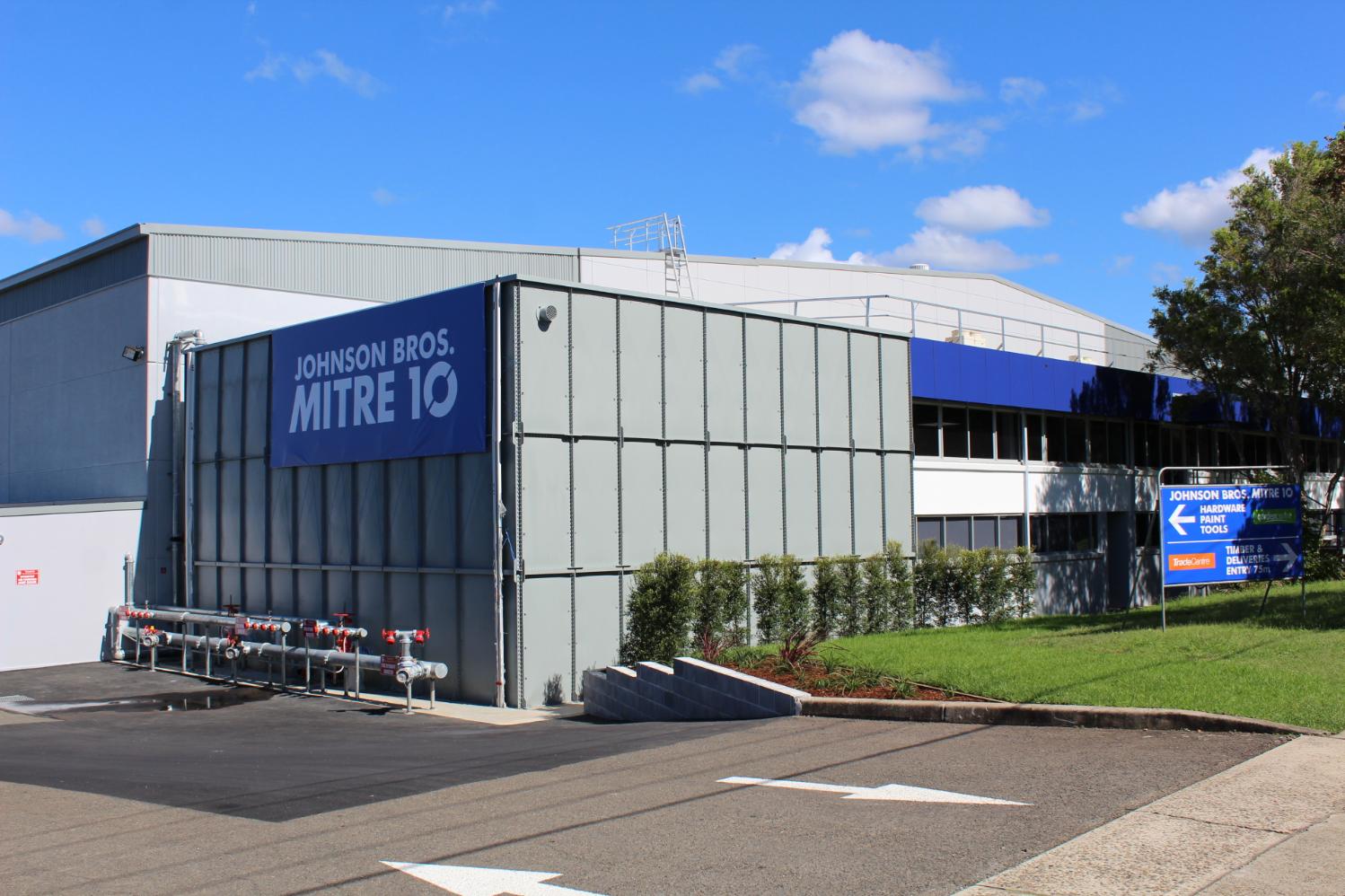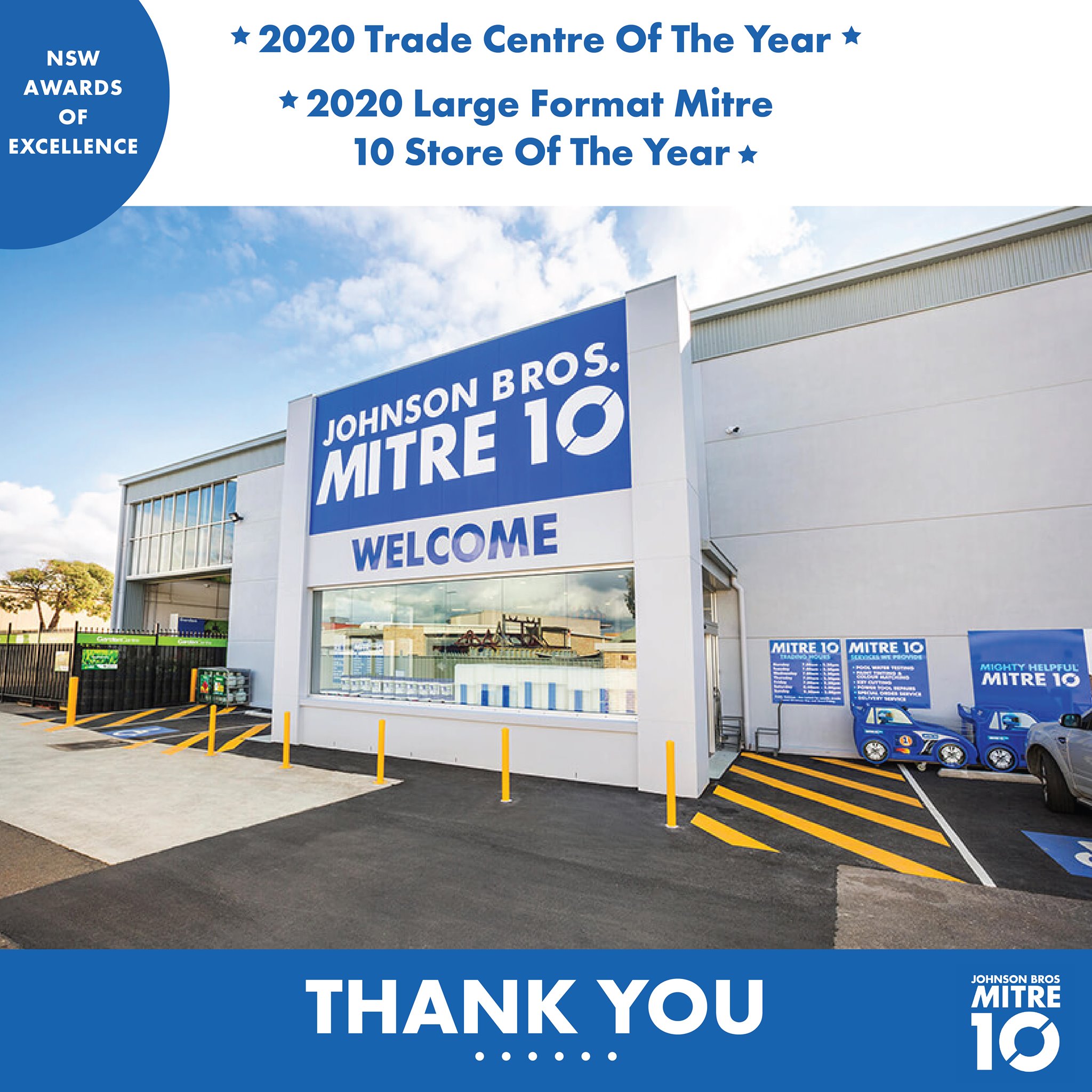 We want to thank all of you for supporting and trusting us through this 2020, without you we could not be receiving these two important awards.
Thank you for being our customer and thanks to all our great staff for making this possible especially though this full of surprises year.
Johnson Brothers Mitre 10 Update: Shop Online Options
Intending to keep our customers and staff safe, we present some additional ways for both our retail and trade customers to do business with us.
Trade and Retail Pick Up
Express Pick up Mona Vale
- Call Johnson Bros Mitre 10 Mona Vale, and we will pick & pack your order and have it ready for you to pick up in 2 hours. (Stocked Lines Only)
- Drive into our undercover Trade Drive-Thru area at 73 Bassett St Mona Vale, and your order will be ready for pick-up.
- Our team members will help you with your load and finalise payment/paperwork
Express Pick up Avalon
- Call Johnson Bros Mitre 10 Avalon, and we will pick & pack your order and have it ready for you to pick up in 2 hours. (Stocked Lines Only)
- Drive into our back lane off Bellevue Avenue, and your order will be ready for pick-up.
- Our team members will help you with your load and finalise payment/paperwork
Online Retail Stores Go Live
We've launched two eCommerce sites offering 2hr pick up in-store and flat rate delivery options on the northern beaches*.
Jbhmv.com.au (Mona Vale)
Jbhav.com.au (Avalon)
With the ability to leave the product on your doorstep, this provides an option of an entirely contactless transaction.
*Flat rate delivery is not available to trade sales, building supplies and trade quantities
** The stock availability is updated nightly, which may mean the stock is unavailable when the order is placed
Trade Delivery to Site
Maybe not new, but certainly worth a mention again!
We can get almost anything delivered quickly onto site!
As always ring the trade desk direct on 9999 0333 and let them know what you need!
Final Thought
Like everyone, we have found ourselves in a new and uncertain environment, but we're setting up (and digging in) for the long haul!
We want to acknowledge that the decision to retain over 120 staff and meet any future challenges head-on, could not have happened without the continued support you provide us as customers.
Thank you and stay safe,
The Johnson Family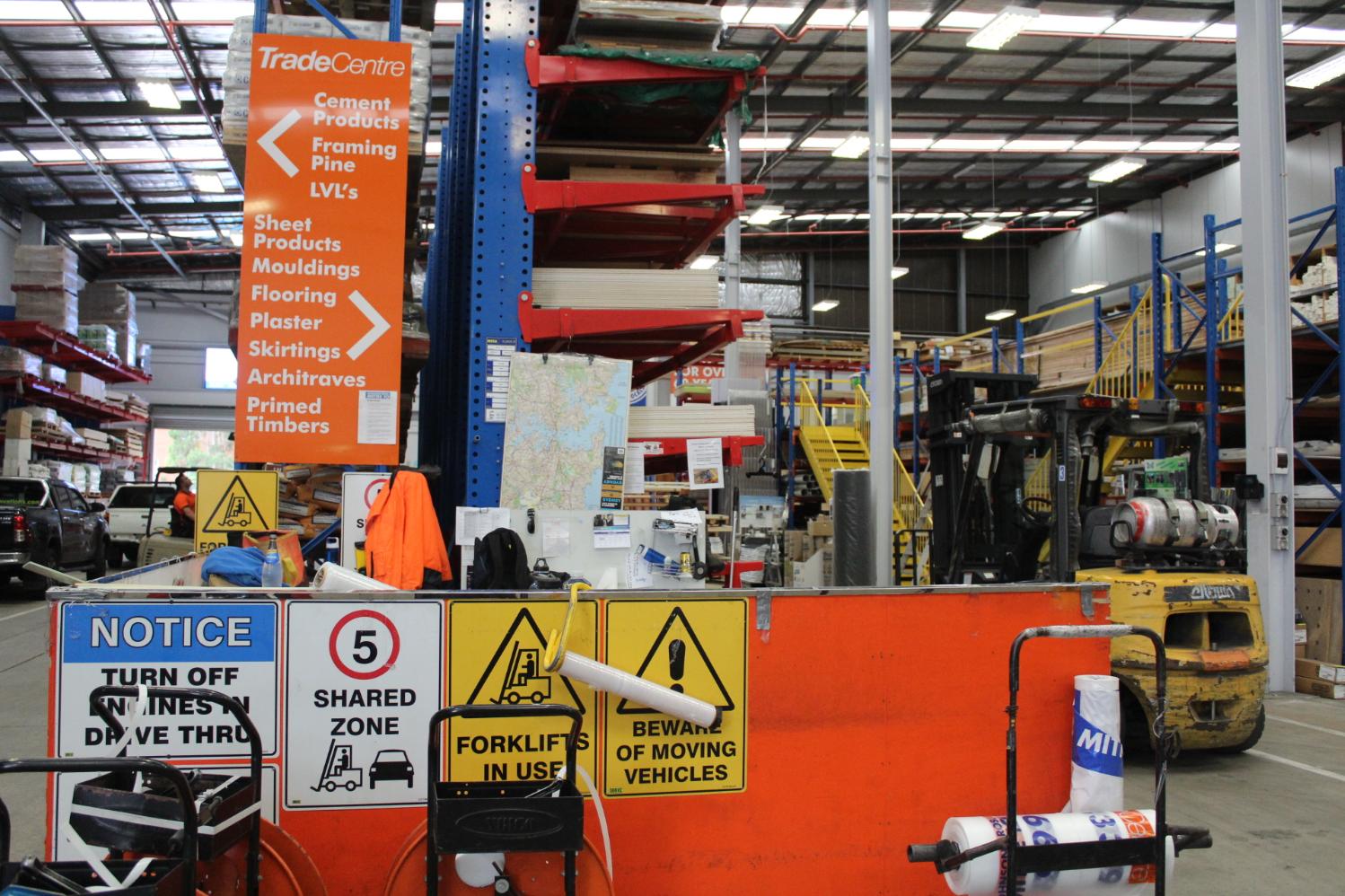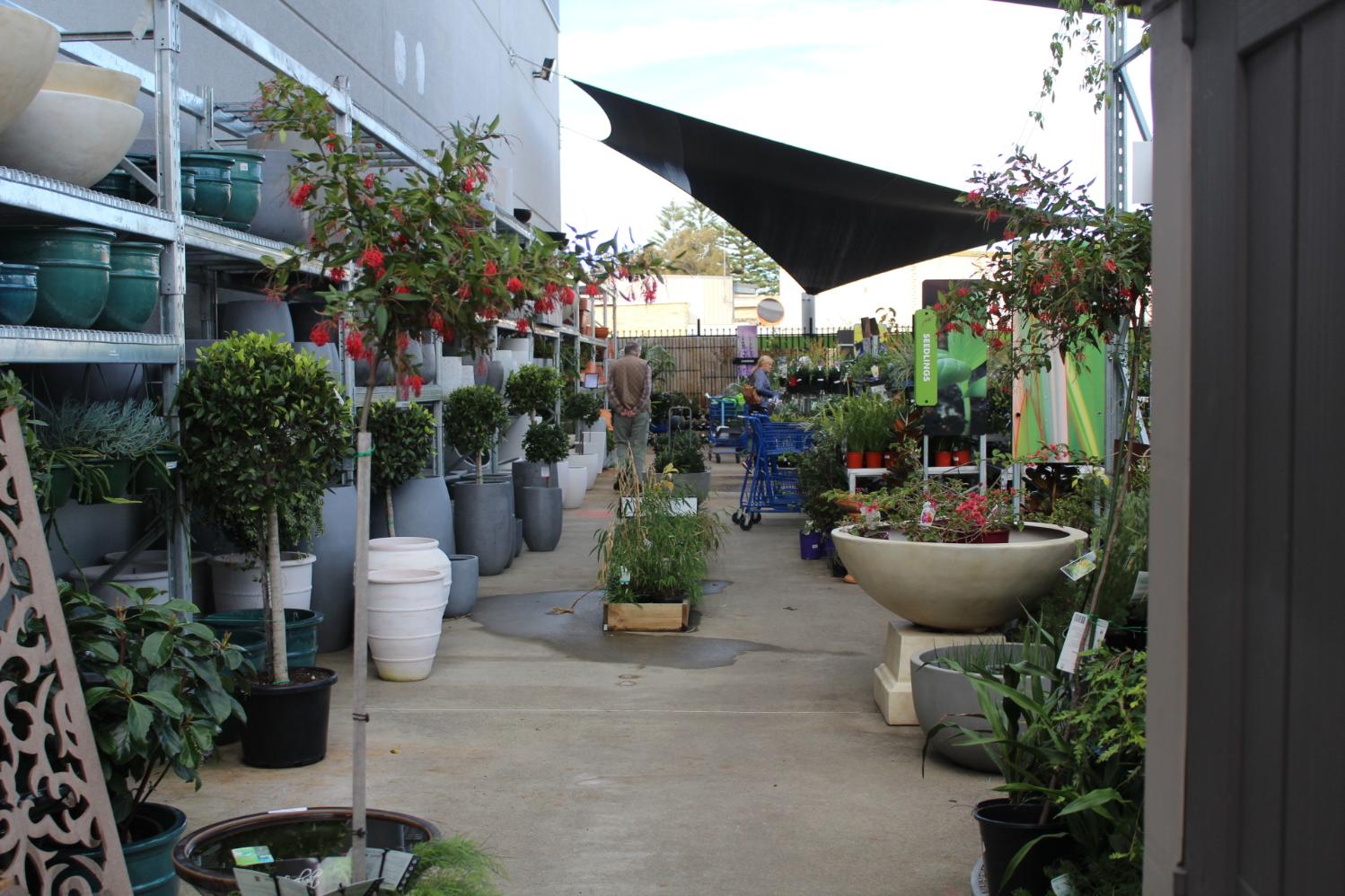 Green Life Garden Centre at Johnson Brothers Mona Vale has a great stock of seedlings, native and other plants and all you need to get gardening in brilliant Autumn weather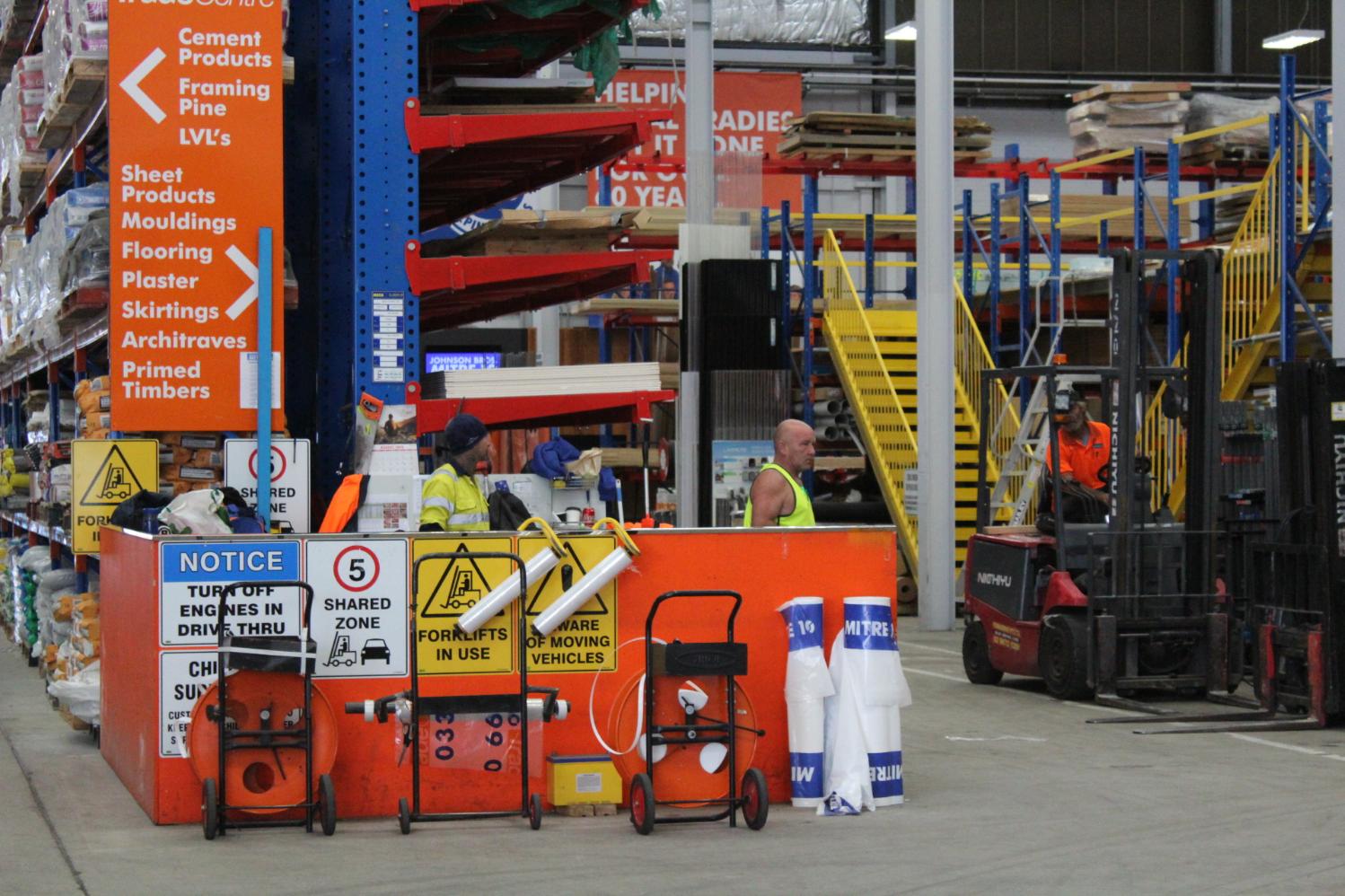 Johnson Brothers Mitre 10 Trade Centre at Mona Vale - everything you need under one roof.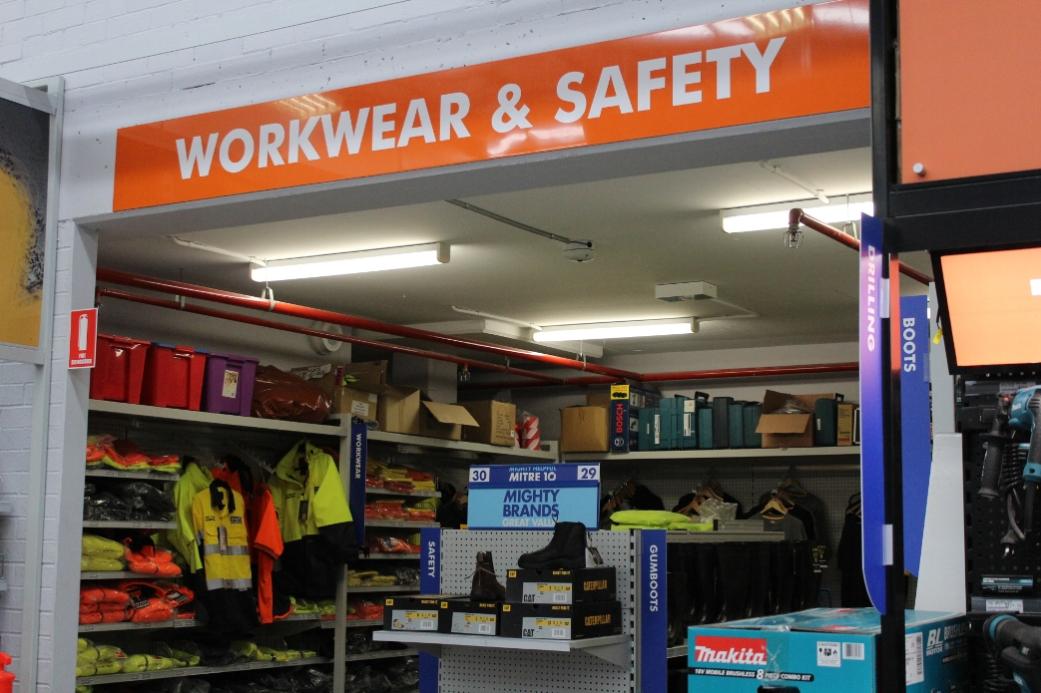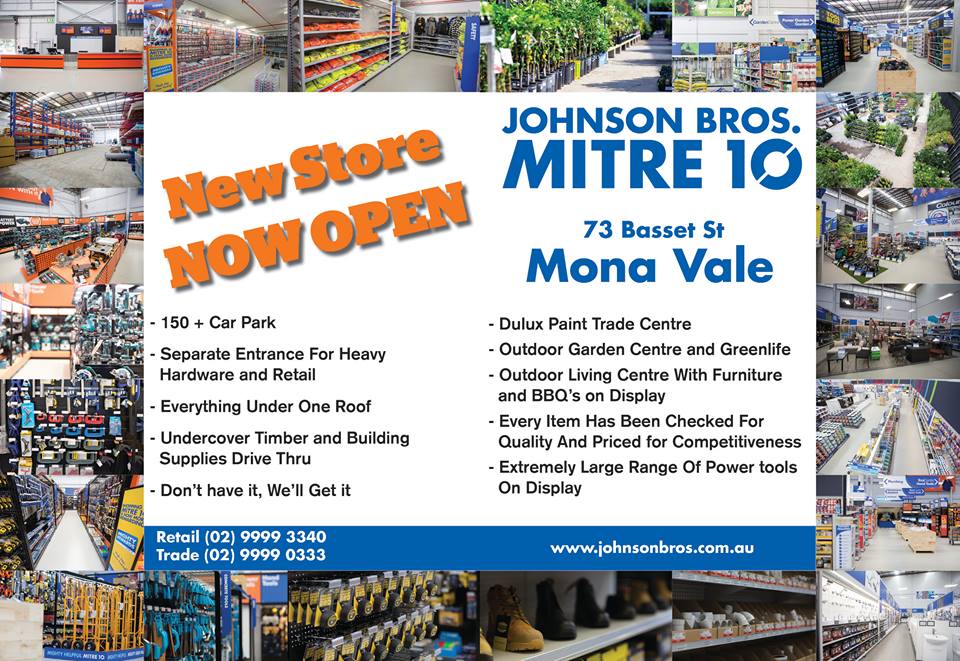 Johnson Brothers Mitre 10 New Store
73 Bassett Street
Mona Vale - Online Store: Jbhmv.Com.Au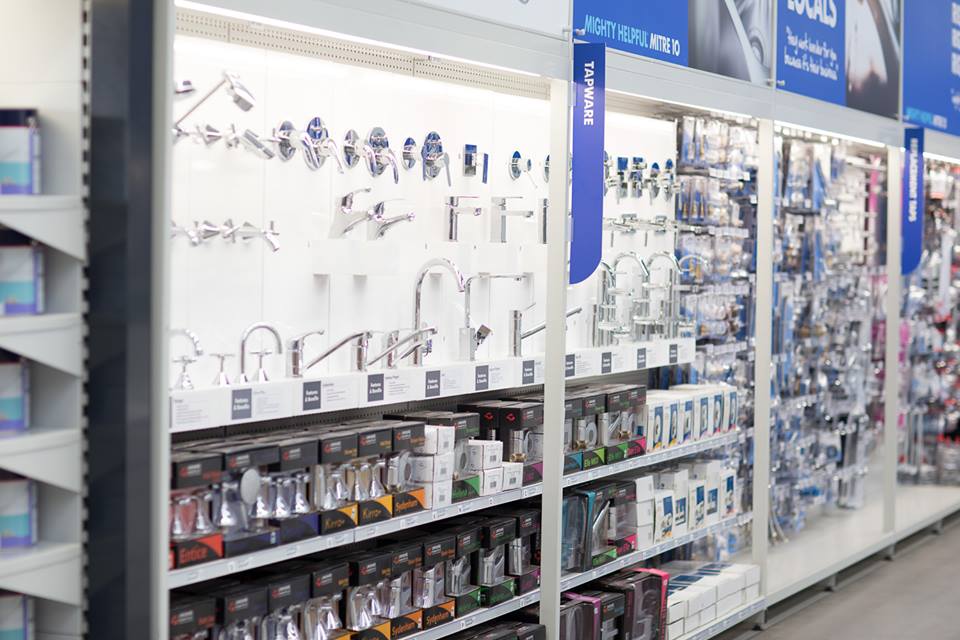 Products advice is available from the trained friendly staff at Narrabeen, Mona Vale and Avalon Johnson Brothers Mitre 10.
Click on logo to visit Johnson Brothers Mitre 10 website
Johnson Bros Mitre 10 - Avalon (02) 9918 3315
Johnson Bros Mitre 10 - Mona Vale (02) 9999 3340
JBH Timber & Building Supplies (02) 9999 0333
JBH Fencing & Landscape Supplies (02) 9970 6333
www.johnsonbros.com.au Online store: jbhmv.com.au

John, Bob and Robert Johnson, 2013 - photo by A J Guesdon.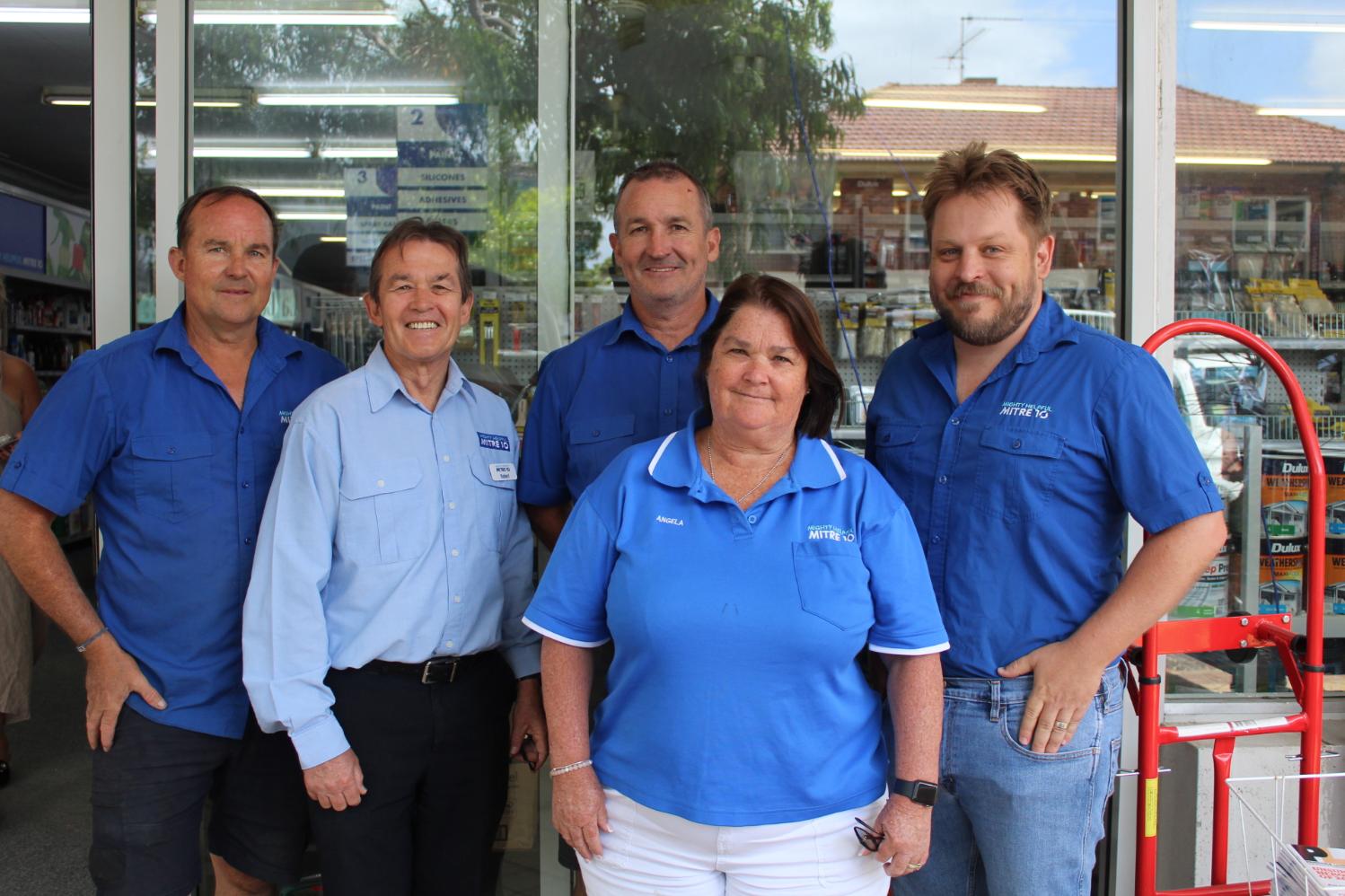 Important
All information and tips in this publication are of a general nature only and neither Johnson Brothers Mitre 10 or Pittwater Online News does not warrant the accuracy or completeness of the information and tips in this publication. This publication is not intended to be a substitute for expert advice.
Johnson Brothers Mitre 10
advises you to always consult an experienced and qualified person when undertaking jobs of this kind (including consulting a qualified tradesperson such as an electrician or plumber where relevant expert services are required).
You should also consider any safety precautions that may be necessary when undertaking the work described in this publication (including wearing any necessary safety equipment such as safety glasses, goggles or ear protectors or hard hats). The information and tips in this publication are provided on the basis that
Johnson Brothers Mitre 10
and
Pittwater Online News
excludes all liability for any loss or damage which is suffered or incurred (including, but not limited to, indirect and consequential loss or damage and whether or not such loss or damage could have been foreseen) for any personal injury or damage to property whatsoever resulting from the use of the information and tips in this publication.
Pittwater Online News and
Johnson Brothers Mitre 10
also advises there may be laws, regulations or by-laws with which you must comply when undertaking the work described in this publication. You should obtain all necessary permissions and permits from council and/or any other relevant statutory body or authority before carrying out any work. Major projects published in this publication always list these and/orlinks to where you may research what your own project requires to meet regulations.