October 15 - 21, 2023: Issue 601

Johnson Brothers' Mona Vale Outlet Wins Store Of The Year Again In 2023: Tradies Breakfast Every Friday - Recycling Of Batteries Available + Spring Garden Care For Your Lawn
Johnson Brothers Mitre 10: Serving Our Community Since 1955
The Independent Hardware Group has awarded Johnson Bros Mona Vale the best in state Store of the Year at the IHG state awards again in 2023.
Johnson Brothers say; ''Thank you to all of our amazing staff and customers for being awesome!''
IHG is Australia's largest home improvement wholesaler supplying more than 1,500 stores nationwide. These stores cater to a broad range of Trade and DIY customers and range from large format warehouses to convenience operations and Trade centres, as well as frame and truss sites in two States.
Under the IHG network, there is a clear mandate to support the growth of Independents within the hardware sector in Australia by helping them to be 'The Best Store in Town'.
The culture of IHG is built on being a low cost and transparent business partner to members, with an unwavering commitment to protect and grow a sustainable independent hardware sector for the long term.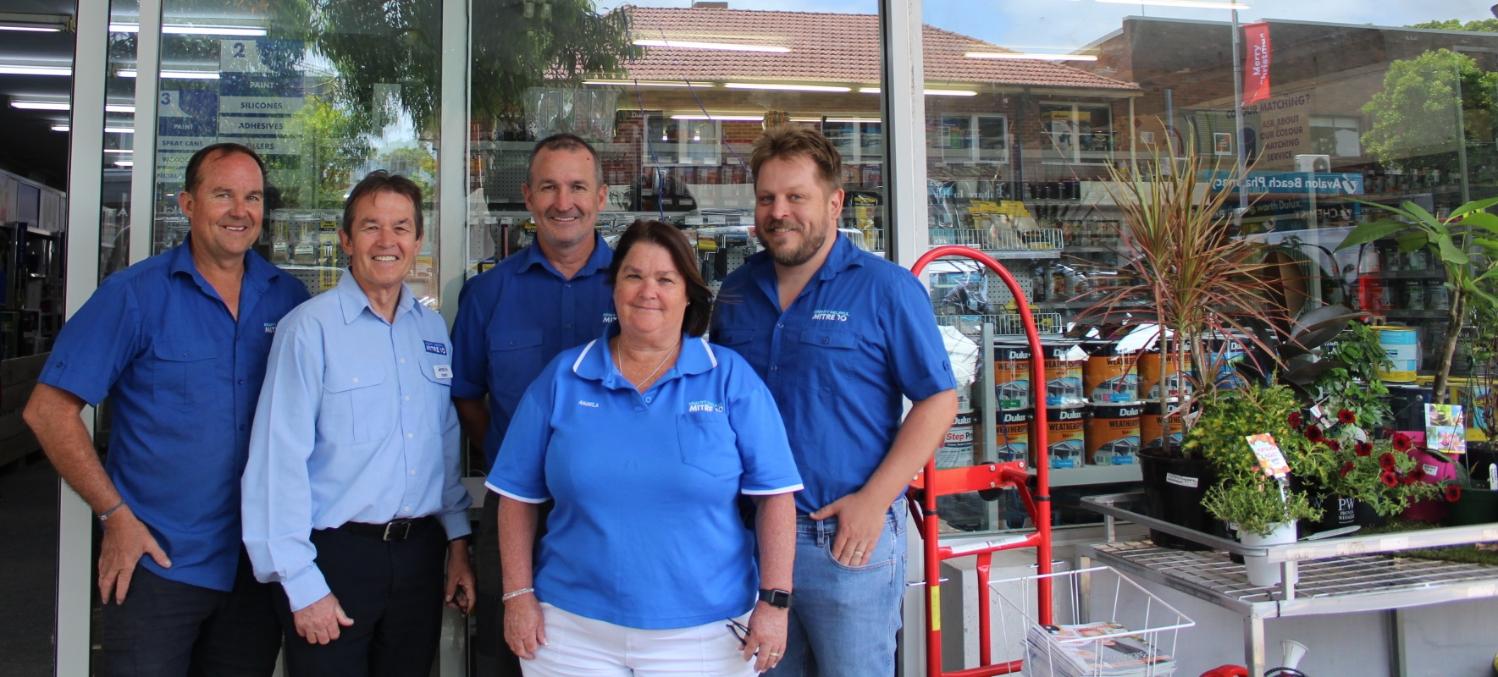 Of course locals know this is the best local hardware store, vested in supporting community through sponsoring local clubs, schools, organisations and events - not just as one-offs but year-round. Just like their weekly Tradies Breakfasts, or a focus on looking out for the environment and sustainability. by hosting a Battery Recycling bin.
This is a family centred business, with Johnson youngsters growing up in a world their parents, grandparents and great-grandparents want kept as it should be.
When going to your local JBH store you meet locals working there to serve you who not only know where each item you want is in the store but have been trained to provide friendly advice on the vast rage of products they stock. If they don't have it in store, they will get it in and let you know when it's available to pick up or have it delivered to you.
That's what this family is about, supporting you and making it easy to do your DIY projects, build the homes in our area local Tradies deliver, and do so at a price that has residents choosing them over something with less quality and entailing more travelling through traffic than time allows.
A JBH store is stress free, and helpful - making going to get your hardware needs a pleasure instead of a task.
However, around mid-October JBH begins turning its focus towards Movember* and signing up to grow a mo' to help our fathers, partners, brothers and friends, which is also a call to do some Spring lawn care, not just the fortnightly mow.
As we head into another Big Summer of Backyard Cricket. This Issue a few tips and tricks from the experts.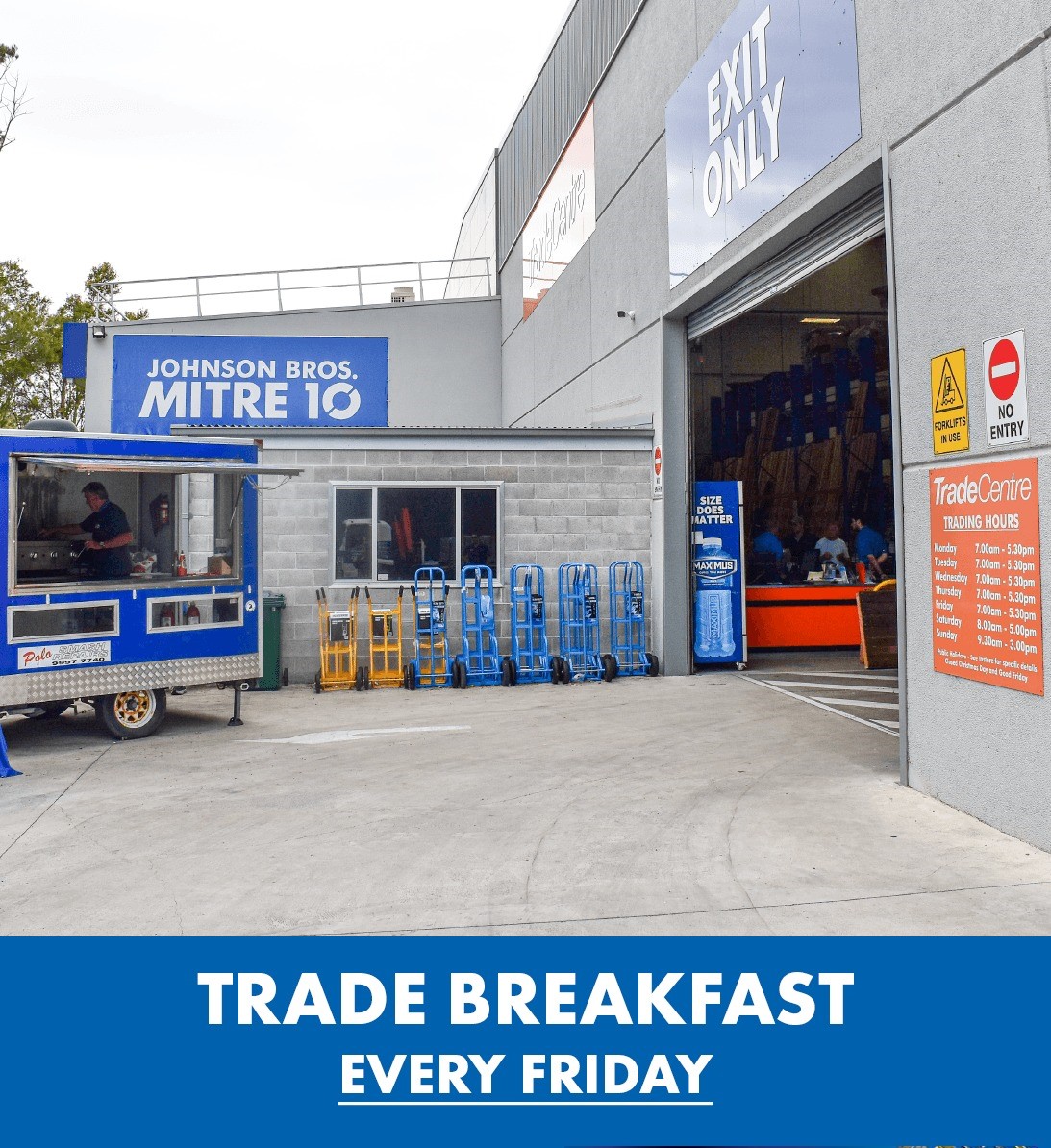 *Movember, the month formerly known as November, is a moustache growing charity event held during November each year that raises funds and awareness for men's health.
Aerate
Aeration of lawns is vital, especially over high traffic areas of lawn. By creating small holes in the soil oxygen and water are able to better penetrate and operate in the soil and aeration also breaks up compacted soil that can make growth of the lawn difficult.
Aeration is simple and should be done prior to fertilising so that the nutrients have the best chance of reaching the soil and roots of the grass.
Simply stick a garden fork into the soil to a depth half the length of the prongs. Give the fork a gentle wiggle and pull it back out working your way across the lawn at a spacing equivalent to that of the prongs.
Worm Up!
There's one great way you can promote good health in your lawn and that's to encourage lots of worms to live there. To encourage them to stay or even more to come, maintain a healthy lawn by keeping it weed free, and the pest population low. Make sure you water the grass regularly to encourage a strong root system, while not overwatering. Provide a constant supply of organic material for your lawn earthworms to feed on. Some gardeners sprinkle cornmeal on the soil surface to encourage earthworm populations.
Regularly dethatch the lawn to prevent a thick barrier within the top layer of soil. Earthworms need access to the soil surface and condensed thatch prevents that.
Also, don't use pesticides that can harm earthworm populations.
If your lawn is lacking in these wriggly helpers you can always purchase earthworms or earthworm eggs to add, and then use the tips above to encourage them to stay.
Experts advise that for lawns, it's better to buy earthworm eggs than adult earthworms. That's opposite the advice for garden soil, where adults are preferred. Adult earthworms may not be able to tunnel into the turf's soil quickly enough to stay alive. They can dry out too much on the soil surface and die. Egg cocoons are placed a few inches below the soil surface and can hatch anywhere up to twenty worms.

Johnson Brothers at Mona Vale stock worms, and worm farms.
Fertilise
Now is the time to watch for signs of hunger in your lawn. Colour loss, twisting leaves and abnormal sprouting of seed heads are the ones to watch for.
Fertilisers contain three essential nutrients; Nitrogen, Phosphorus and Potassium. These are the two that you need to build in your lawn:
Nitrogen;

is used by plants to produce Chlorophyll and in turn food through photosynthesis (the greener the grass the higher the chlorophyll content) which is essential to the survival of the plant.

Potassium

; strengthens the roots of a plant and helps protect it against temperature extremes.
A fertiliser that is high in both nitrogen and potassium will provide much needed nutrients to your grass.
Before fertilising, rake the lawn to remove leaves and other debris. It's recommended that you leave your lawn at least two days after mowing before fertilising. Wait about a week after feeding before you mow - and leave the catcher off the first time.
The best results are achieved by feeding three times a year – early Spring, early Summer (before it gets too hot) and mid to late Autumn. If you only feed your lawn once a year, do so in late Spring to early Summer.
Even coverage is very important so use a spreader (handheld or wheeled). Follow the directions on the pack for when and how to water after fertilising. Finally, don't store an opened bag of lawn food for more than 6 months.
Watering
It's best to do your lawn watering early in the day. If you water in the evening, the grass will stay wet overnight, creating humidity which could lead to fungal diseases. Aim for deeper moisture penetration by watering less often, more slowly and for longer, to encourage deeper roots.
When using a sprinkler, either fit a mechanical tap timer to turn the tap off after a certain time so you don't waste water or have a cooking timer in your pocket and set it to 5-10 minutes to remind you to move the sprinkler to another part of the lawn or turn it off. It's also good to invest in a quality lawn sprinkler with adjustable patterns so you don't waste water on paths and drives.
Mowing Basics
When deciding how much to cut your lawn trim the grass so it feels comfortable with a little bit of spring under bare feet. Never mow too low as the grass may grow back faster, may develop patchiness and ultimately you'll damage your lawn.
The best time to mow the lawn is in the morning or afternoon and avoid the hottest times of day to minimise lawn stress.
A quality cut comes from a well maintained mower. Service your mower regularly. Ensure the disc and under-deck are kept clean, the blades are clean and sharp and the engine oil and spark plug are changed as per the service book.
While mowing, empty the catcher frequently and don't allow the catcher to fill right up. The extra weight of the catcher can give the grass an uneven cut.
Last, for good lawn health, don't water immediately before or after mowing.
The Movember crew's work in mental health and suicide prevention, prostate cancer and testicular cancer has never been more important – and they've never needed you more. So, get the fork out, get the weeds out, get the worms in and get yourself a mower and Mow for you Bros this Movember.
Products And Tools To Help You Get It Done From Johnson Brothers Mitre 10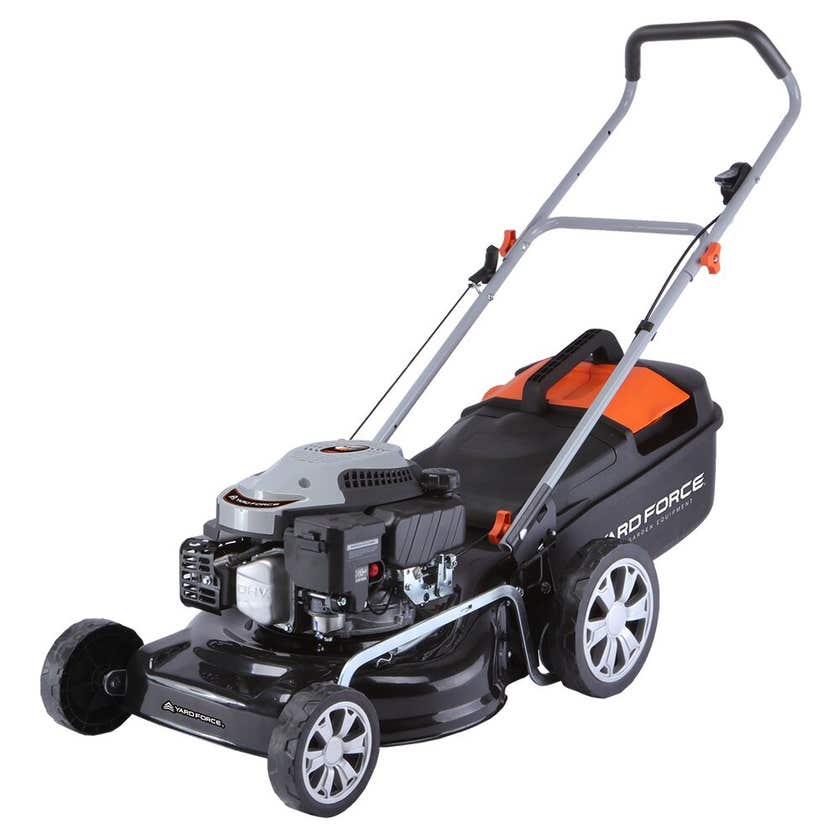 Yard Force 144cc Lawn Mower 18": $349
144cc Engine, 18 inch deck, 460mm blade cutting width, 55L Hard catcher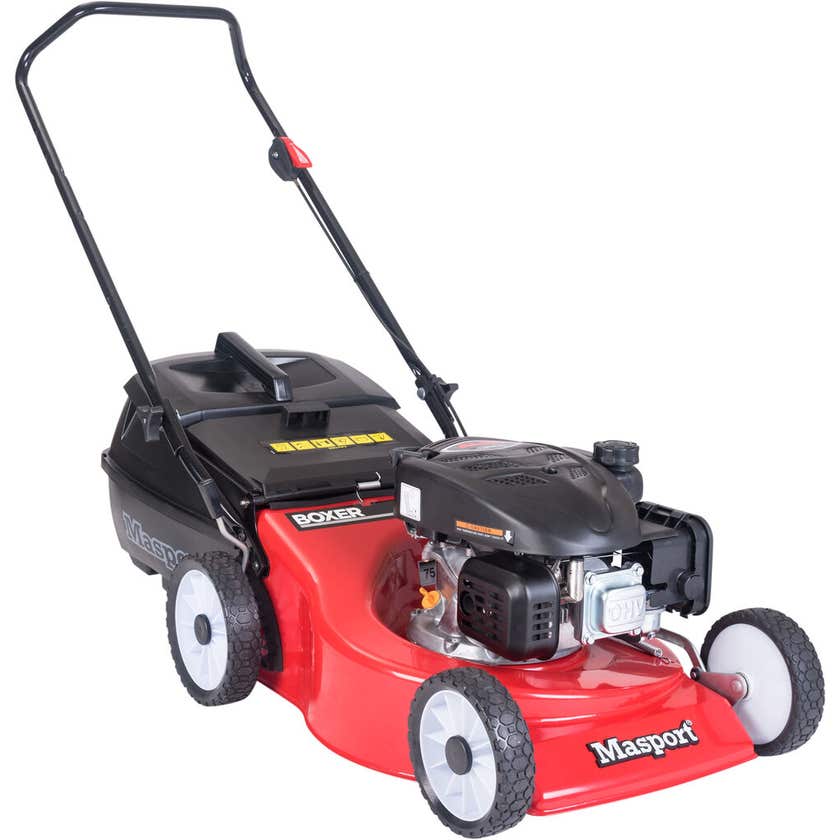 Masport 139cc 4 Stroke Boxer Lawn Mower: $449.00
Quality cut and catch mower. Steel chassis powered by a 139cc AL-KO OHV engine*. Auto Choke. 460mm (18") steel chassis. Masport Quickcut® Blade System. Front 175mm (7") and Rear 200mm (8") mono bearing wheels.*AL-KO specified engine as used on AL-KO mowers in Europe.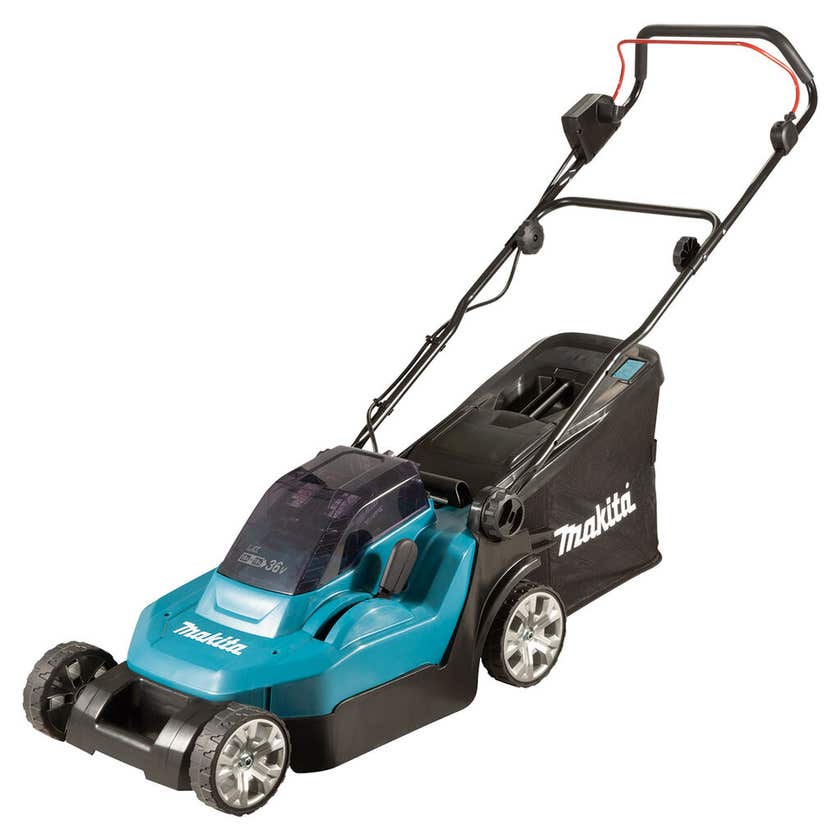 Makita Lawn Mower 36V 380mm Skin: $659.00

Includes 2 x 5.0Ah batteries & same time dual port standard charger - Ideal for small to medium-sized yards - No load speed of 3,700rpm- 13-stage height adjustment - 40L catcher with grass-level indicator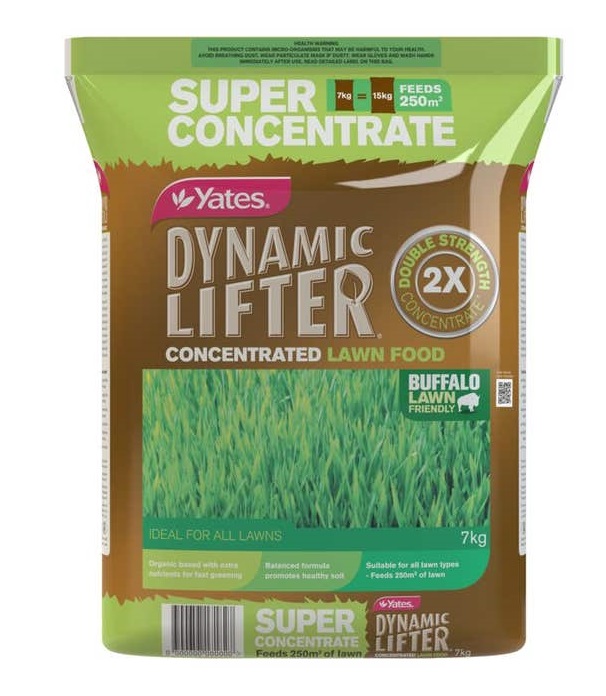 Yates Dynamic Lifter Concentrated Lawn Food 7kg: $28.50
Easy to apply, the small granules filter through the lawn to deliver nutrients to the soil and grass roots. Added Blood and Bone, fishmeal and seaweed organically enrich and improve the soil. Covers 250m². Improves soil health and aids in moisture retention. Suitable for all lawn types.
Amgrow Shirleys No.17 Lawn Food 20kg: $85.00
Amgrow Shirleys No. 17 Lawn Food 20Kg - Greens lawns fast - Suitable for buffalo, couch and kikuyu - Tropic traditional lawn food - Trusted for over 80 years - Covers up to 400 square metres

Earthcore Oscillating Sprinkler: $26
15-Hole water sprinkler. Adjustment collar alters the coverage. Built-in filter. Cleaning pin included.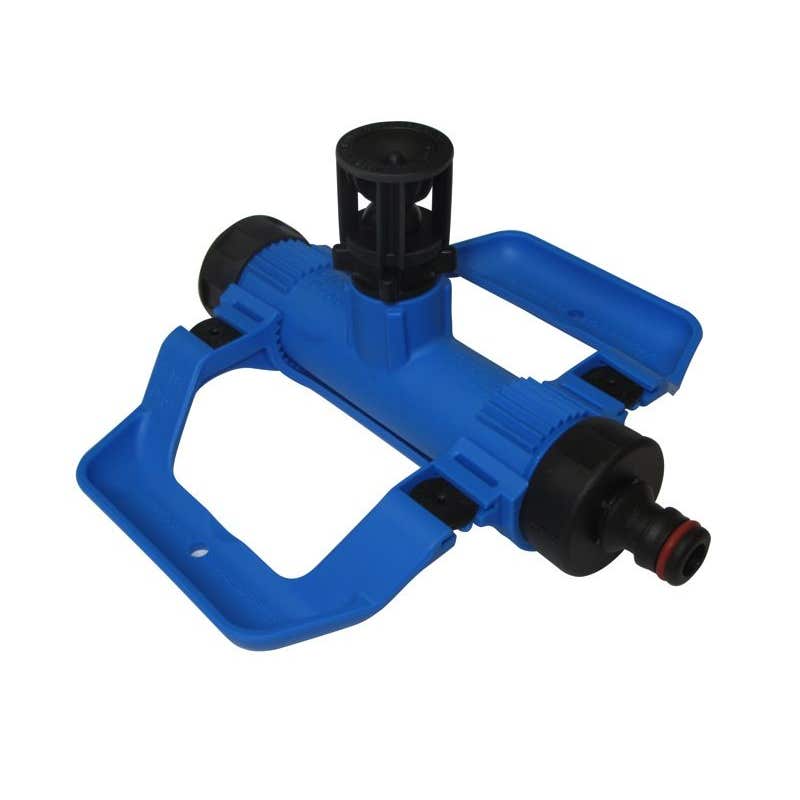 Wobble-Tee Clever Drop Sprinkler: $27.95
Waters 1.5 to 8(DIA)m. Sprinkler base can tilt to different angles for uneven surfaces. Low angle of trajectory for roof tops and windy areas. Base design suits corrugated iron roof tops for cooling.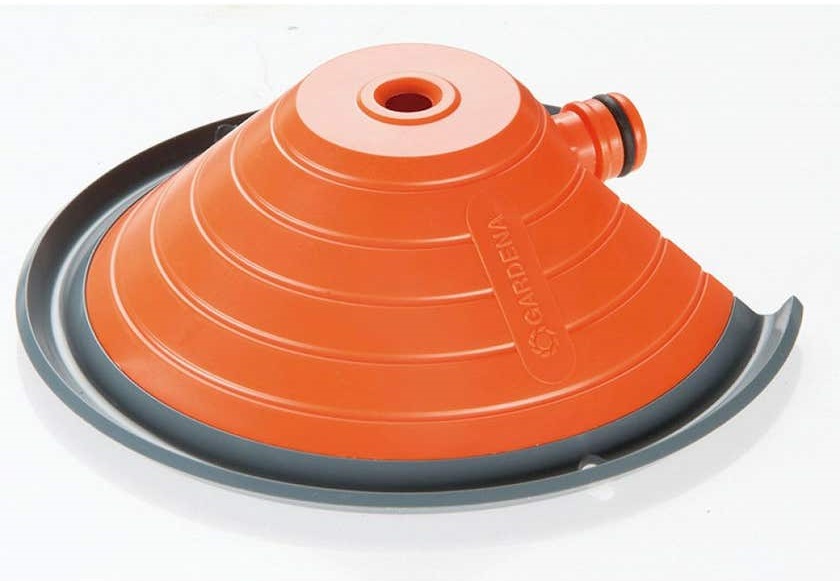 Gardena Pyramid Sprinkler: $13.35
Gently irrigates plants. Area coverage up to 50 square metres. Spray diameter up to 8 metres.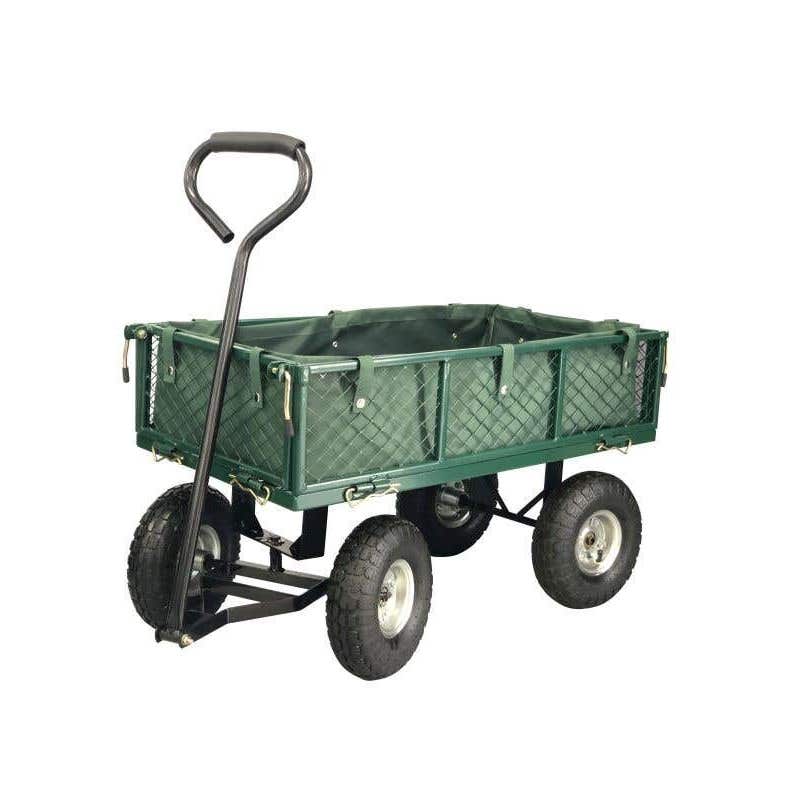 Kaart Steel Mesh Garden Cart: $129.00
10" Pneumatic tyres with poly rims. 250kg loading capacity. Durable poly lining. Removable sides. 1000L x 485W x 830Hmm.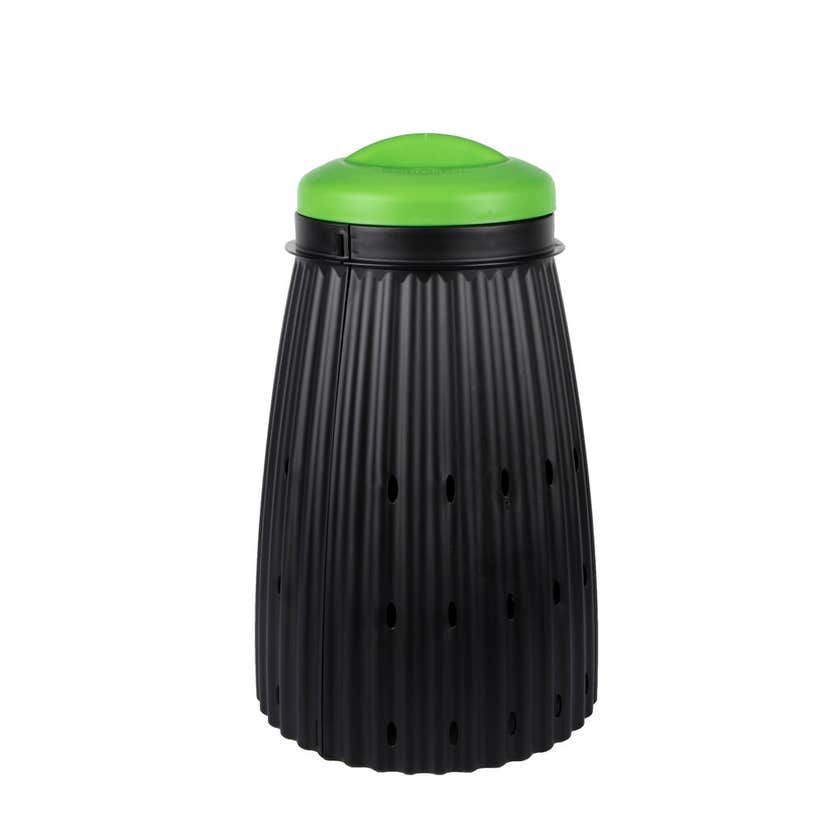 Tumbleweed Worm Buffet Inground Worm Farm: $43.00
Made from 100% recycled UV Stabilised Plastic. Flat pack in ground solution. Locking lid restricts pests from entering. Includes easy-fit blanket for optimum worm growth.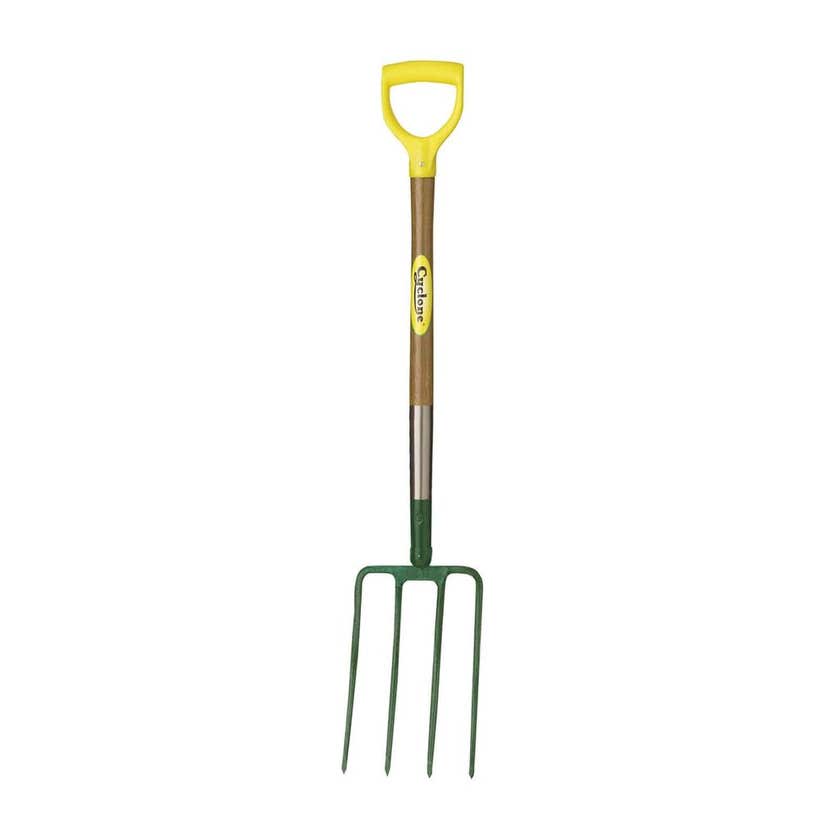 Cyclone Garden Fork: $100.00
Ideal for digging and cultivating most types of soil and great for aerating lawns.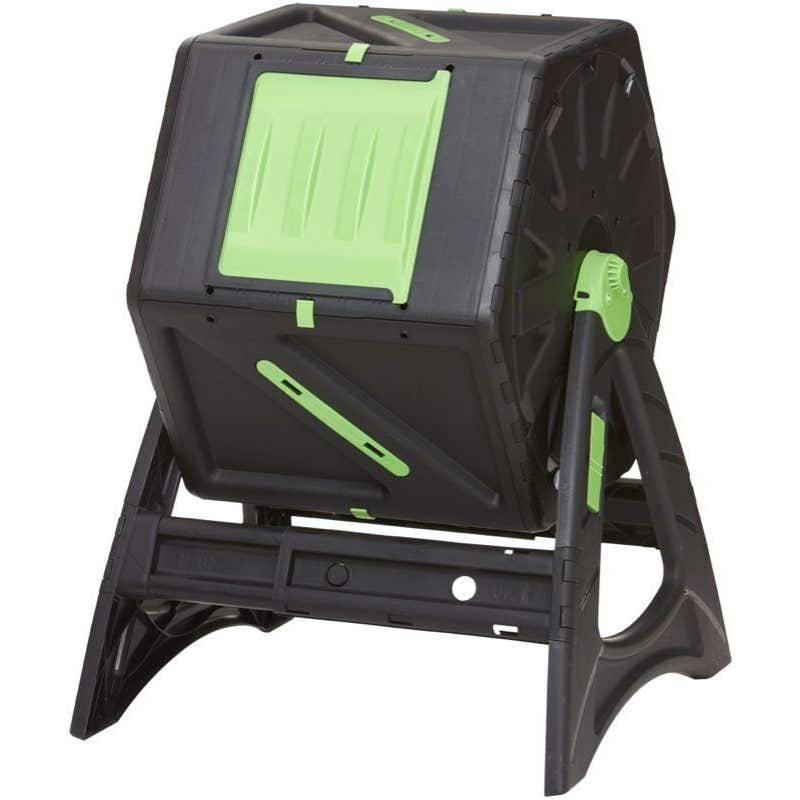 Heavy Duty Tumble Compost Bin 105L Black: $124.00
Weatherproof UV-resistant plastic feet. Internal ventilation speeds up the process. Heavy-duty construction for year-round composting. Easy to open doors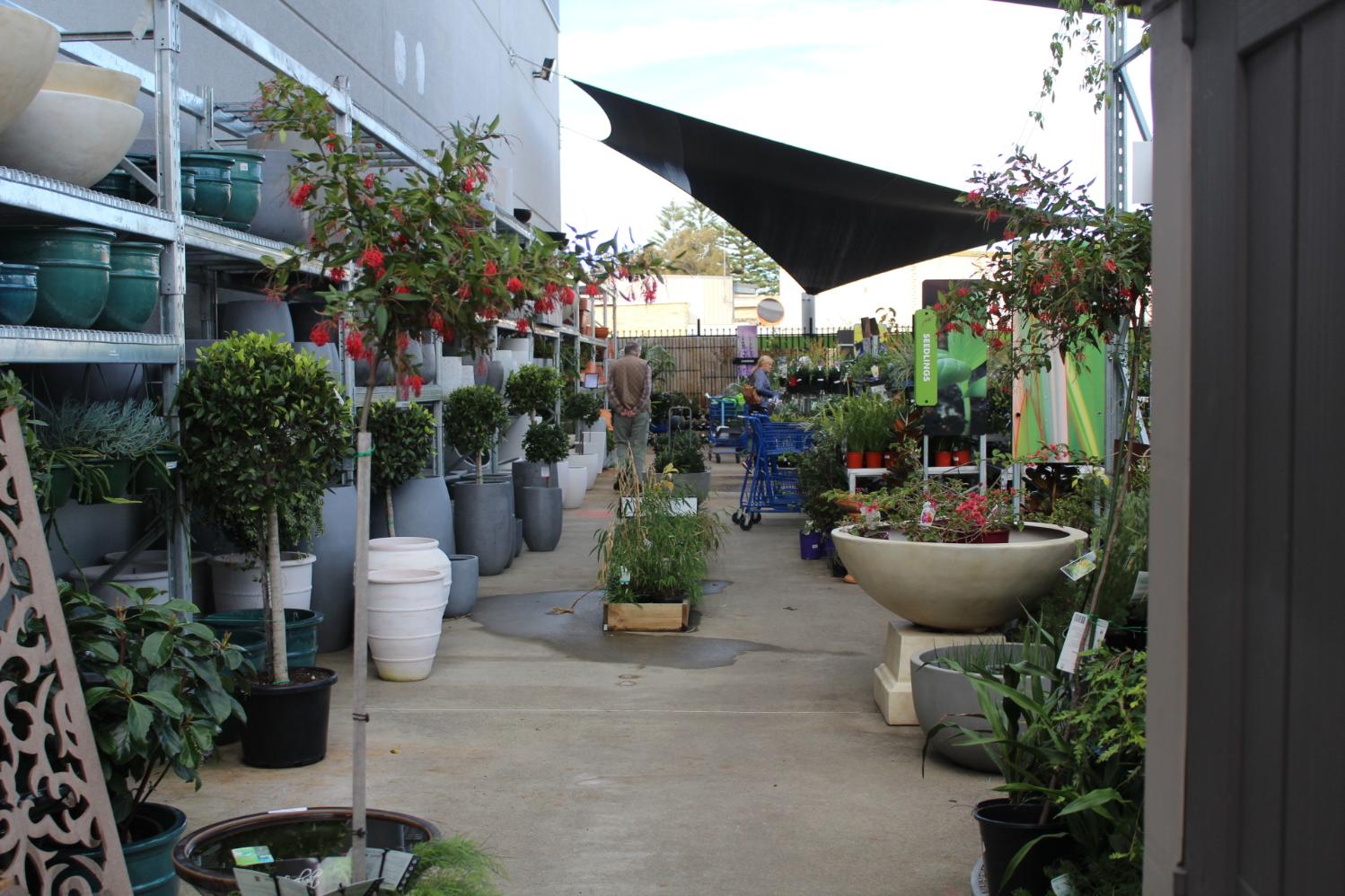 Greenlife garden centre at Johnson Brothers Mona Vale - for all your gardening needs.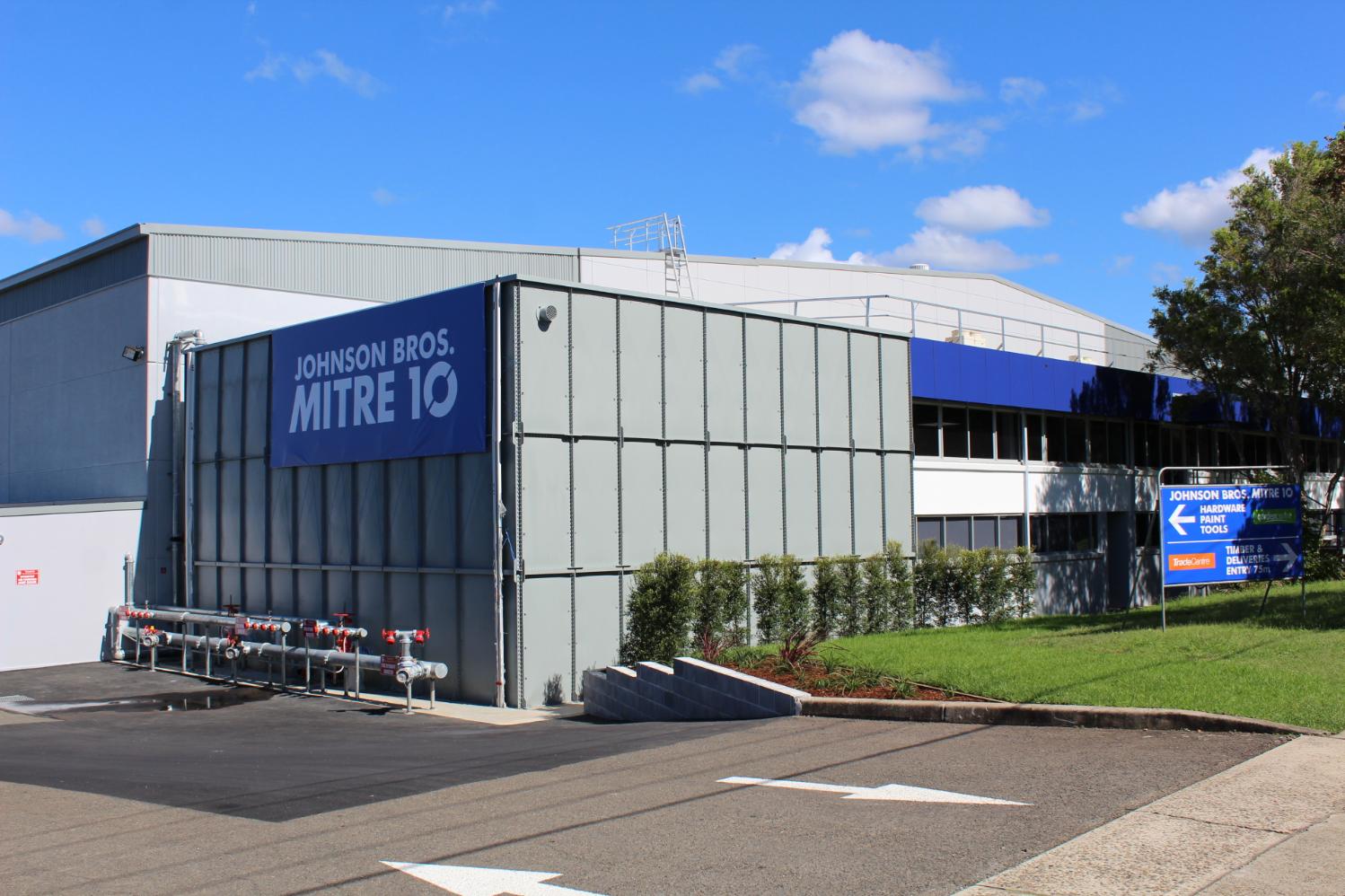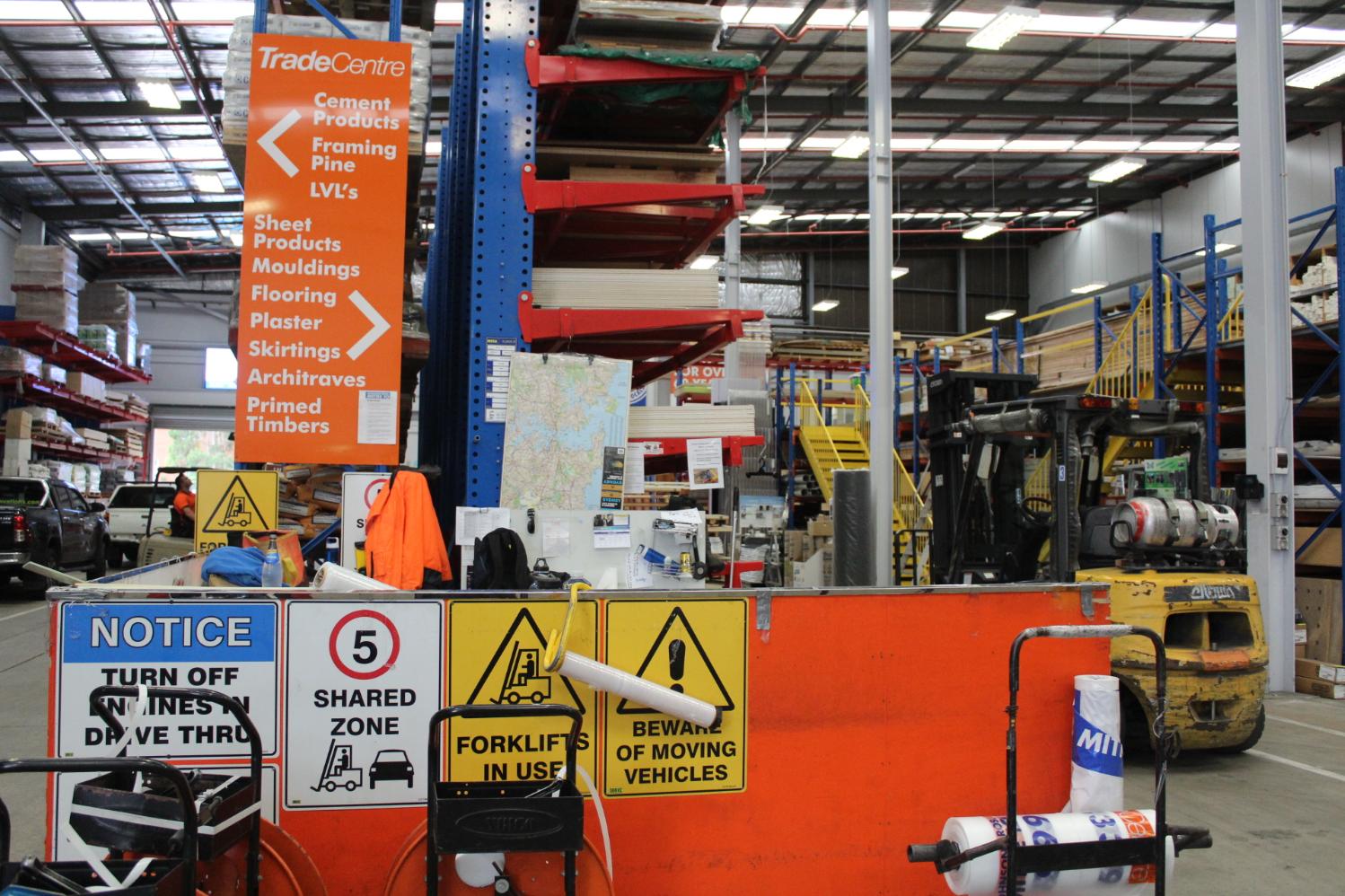 Johnson Brothers Mitre 10 Trade Centre at Mona Vale - everything you need under one roof.
JBH Design Centre
JBH Design Centre is a tool for builders and DIY'ers to assist in the fit out of houses. It has displays of kitchens, Bathrooms, Doors and Storage as well as knowledgeable staff to assist in making house fit out painless.
Visit: http://jbhdc.com.au/
On Facebook: https://www.facebook.com/design.centre.jbh/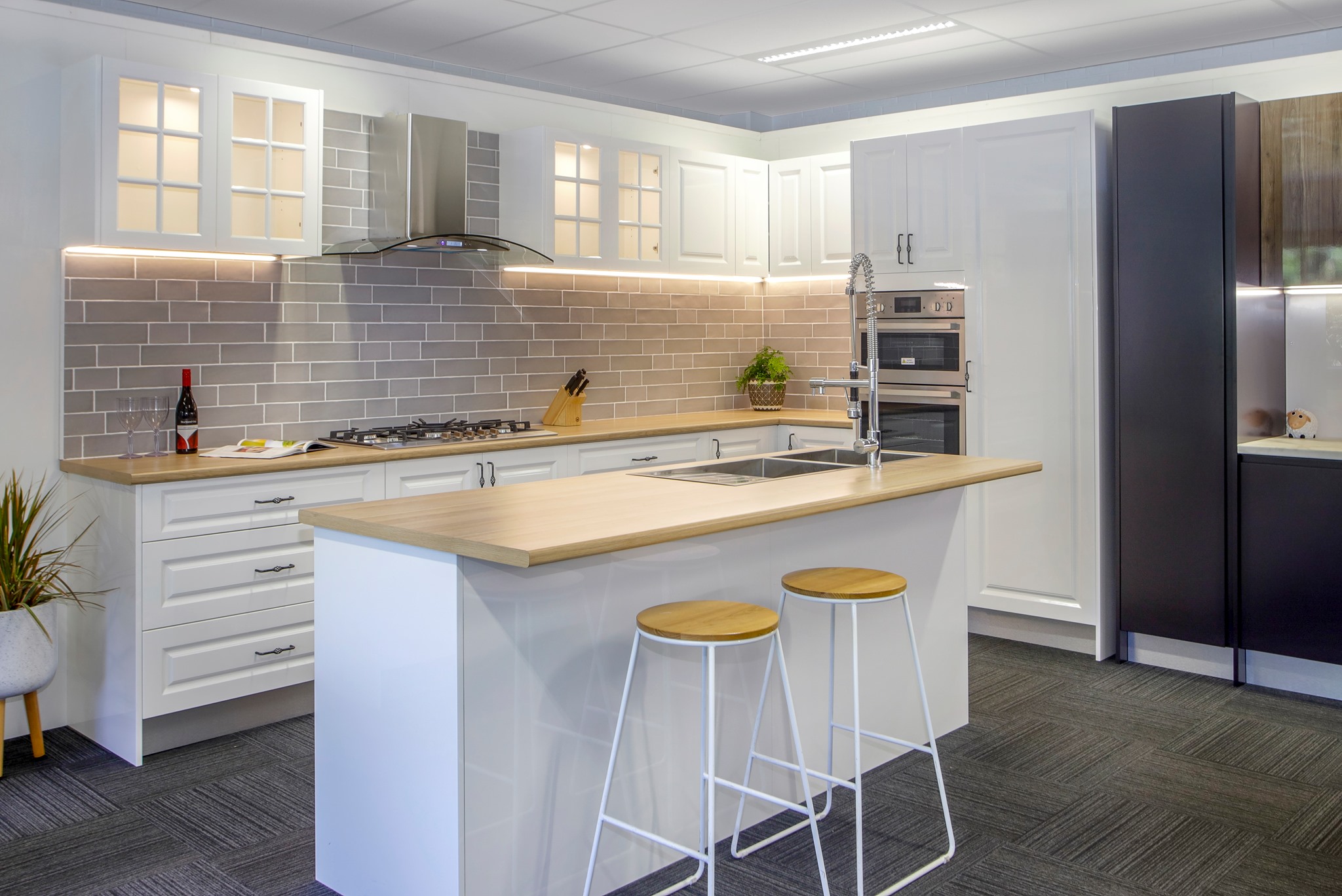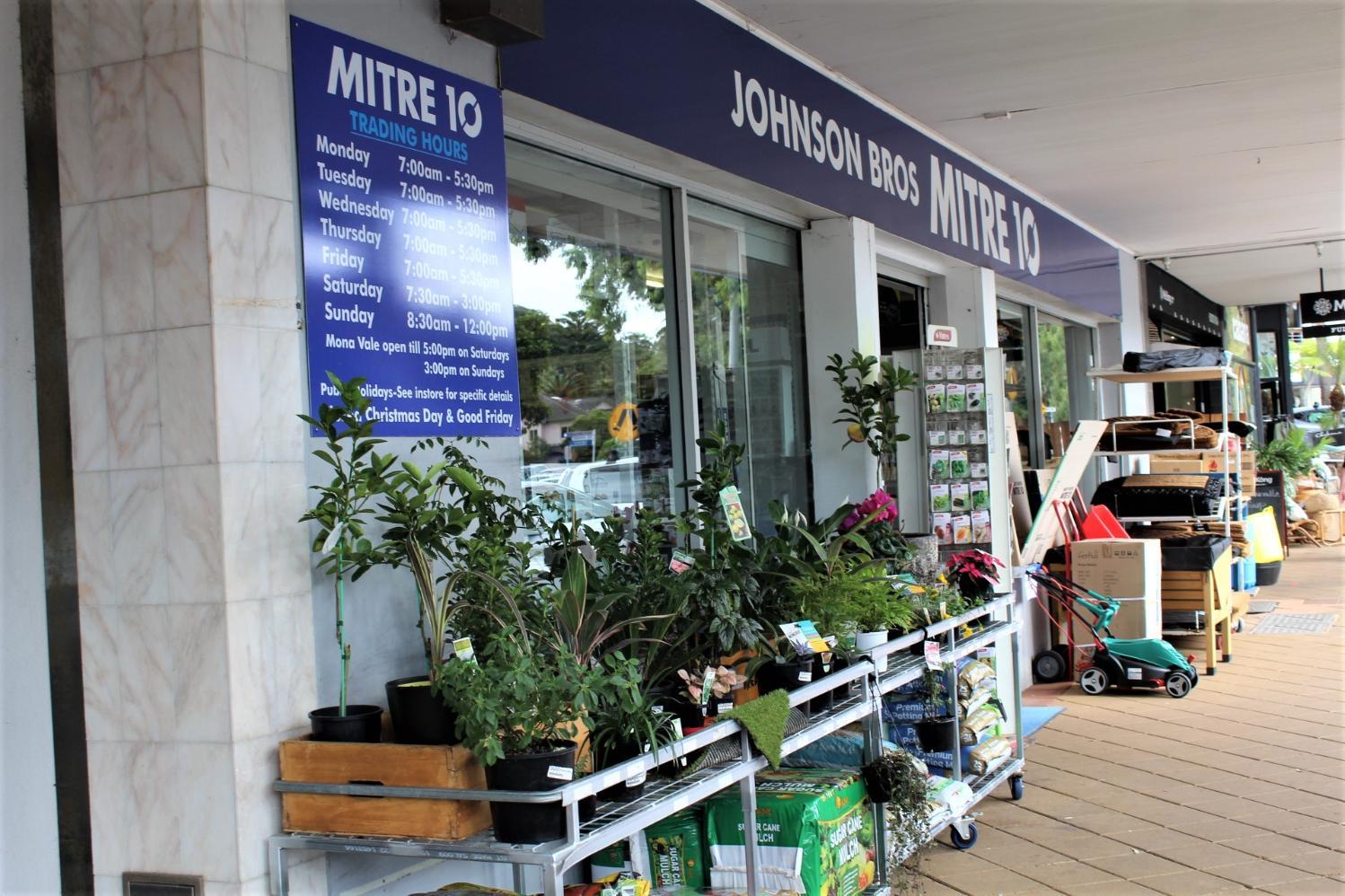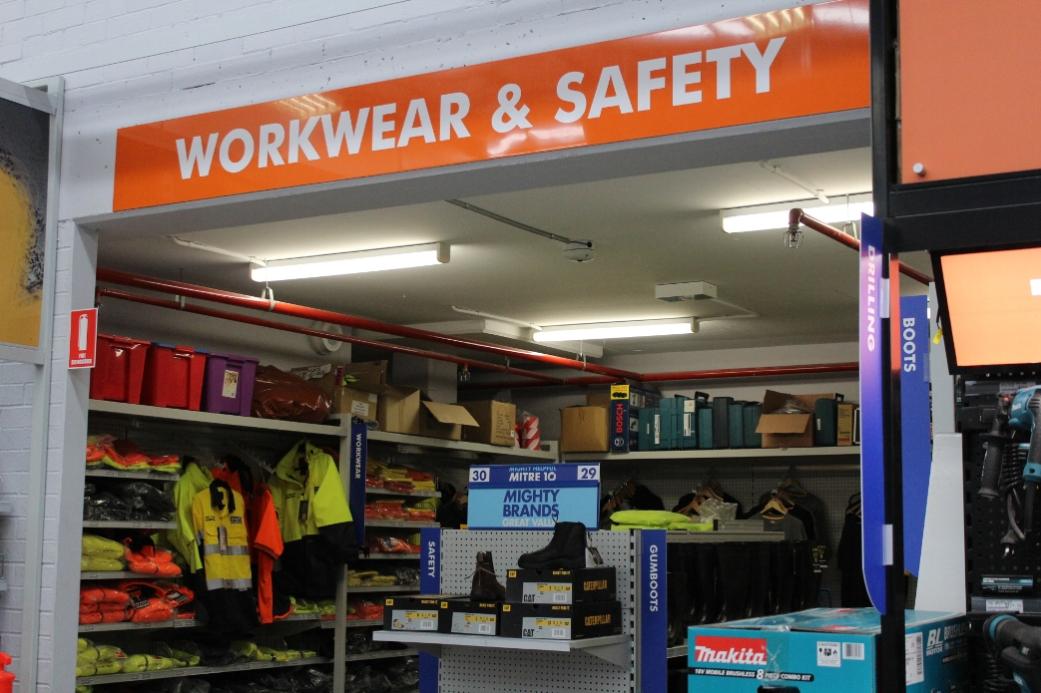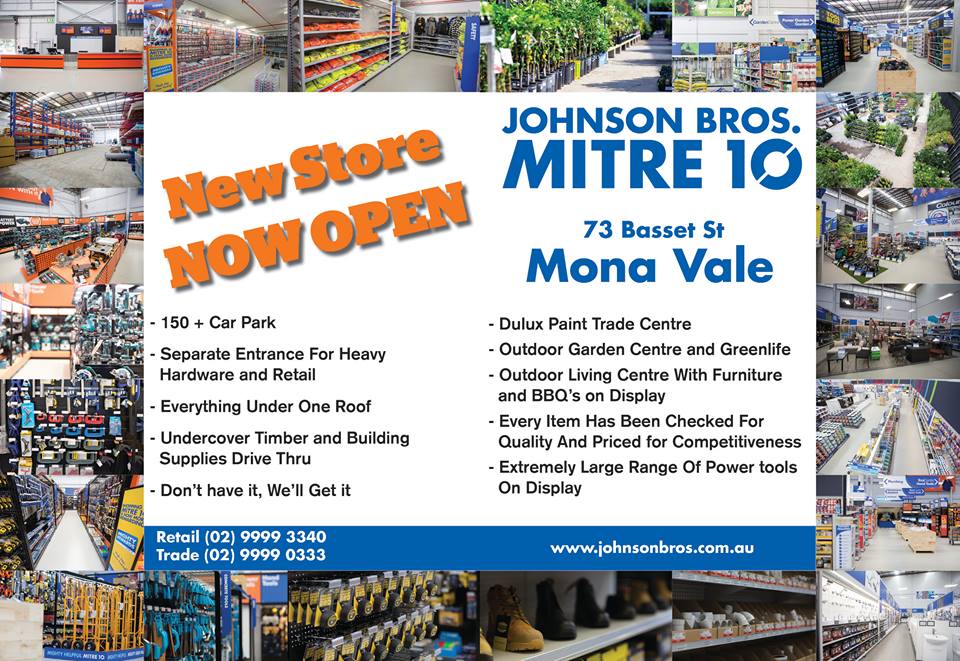 Johnson Brothers Mitre 10 New Store
73 Bassett Street
Mona Vale - Online Store: Jbhmv.Com.Au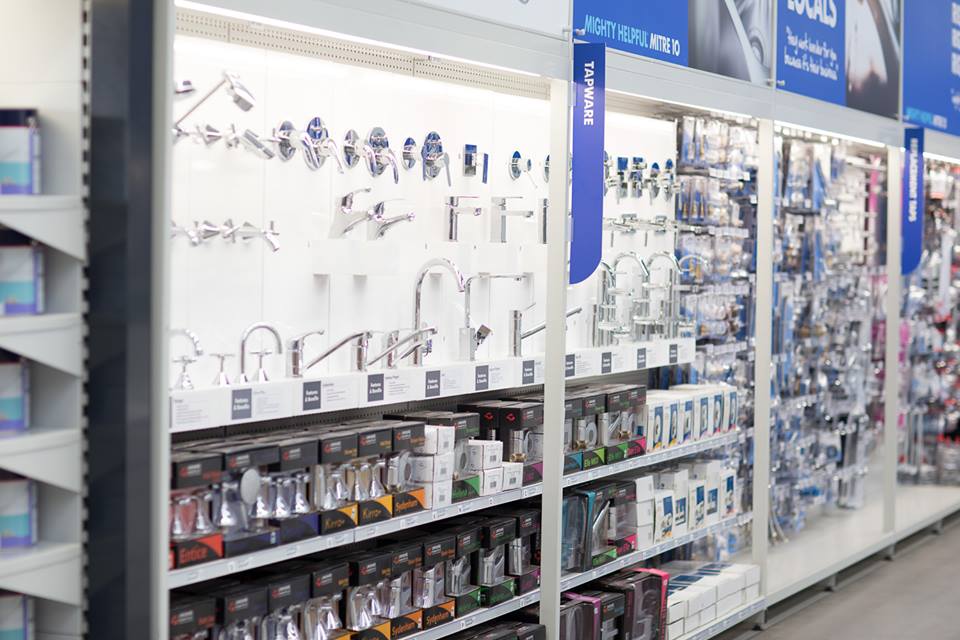 Products advice is available from the trained friendly staff at Narrabeen, Mona Vale and Avalon Johnson Brothers Mitre 10.
Click on logo to visit Johnson Brothers Mitre 10 website
Johnson Bros Mitre 10 - Avalon (02) 9918 3315
Johnson Bros Mitre 10 - Mona Vale (02) 9999 3340
JBH Timber & Building Supplies (02) 9999 0333
JBH Fencing & Landscape Supplies (02) 9970 6333
www.johnsonbros.com.au Online store: jbhmv.com.au

Bob, John and Robert Johnson, 2013 - photo by A J G.
All information and tips in this publication are of a general nature only and neither Johnson Brothers Mitre 10 or Pittwater Online News does not warrant the accuracy or completeness of the information and tips in this publication. This publication is not intended to be a substitute for expert advice.
Johnson Brothers Mitre 10
advises you to always consult an experienced and qualified person when undertaking jobs of this kind (including consulting a qualified tradesperson such as an electrician or plumber where relevant expert services are required).
You should also consider any safety precautions that may be necessary when undertaking the work described in this publication (including wearing any necessary safety equipment such as safety glasses, goggles or ear protectors or hard hats). The information and tips in this publication are provided on the basis that
Johnson Brothers Mitre 10
and
Pittwater Online News
excludes all liability for any loss or damage which is suffered or incurred (including, but not limited to, indirect and consequential loss or damage and whether or not such loss or damage could have been foreseen) for any personal injury or damage to property whatsoever resulting from the use of the information and tips in this publication.
Pittwater Online News and
Johnson Brothers Mitre 10
also advises there may be laws, regulations or by-laws with which you must comply when undertaking the work described in this publication. You should obtain all necessary permissions and permits from council and/or any other relevant statutory body or authority before carrying out any work. Major projects published in this publication always list these and/orlinks to where you may research what your own project requires to meet regulations.