March 21 - 27, 2021: Issue 488

Dealing with Storm Events: Flooding inside and around the home - how to Be Prepared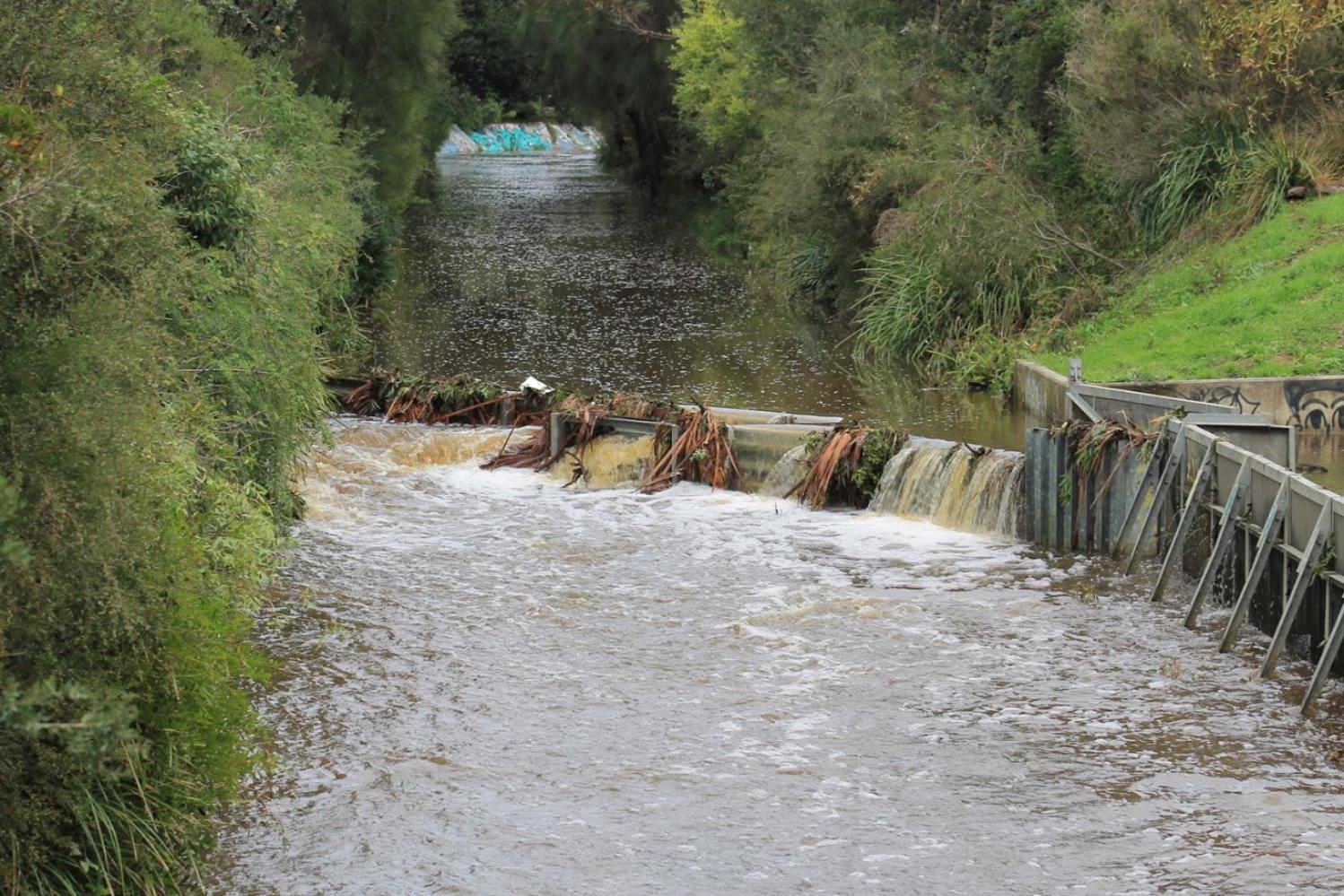 Careel Creek flooding during high rainfall - A J Guesdon photo
Back-to-back storm events can put your home at risk of flooding. Knowing what to do before, during, and after a flood reduces the stress of dealing with this as you simply follow the steps needed to keep you and your family and furry or feathered loved ones safe.
A flooded home can be the result of external events—such as extreme weather—or internal issues, including plumbing failures. No matter what the source of water is, there are steps you must take to protect your family, save your home, prevent health hazards, and steps to take after the event to return your home to being liveable.
This Issue we'd like to share some timely tips from those who work in this field on what you can do when you need to and where you can download 'lists' of what to have prepared to take with you should you receive an order to evacuate.

1. Stop the water at its source
Unless the flooding is due to an act of Nature, find the source of the water and turn it off or seal it up. The easiest way to stop water flow is to turn off the main water valve to the house. If possible, locate and know where the valve is before it floods so you can find it easily in case of a water emergency. In our area these are usually located near the front of the property.
2. Turn off the electricity
After the source of the water has been stopped, turn off all electrical systems in your home—but don't walk through water to get to the fuse box. If you can't reach the fuse box without stepping through water, call an Electrician.
3. Evacuate the premises
If a burst pipe or sewage leak is the issue, evacuate the premises and find a dry, safe spot outside of your home. It may be as close as the backyard or as far as the home of a neighbour or friend. Make sure that everyone—kids, pets, friends who may have been at the house—is accounted for and unhurt.
In the case of a natural disaster, locate a temporary shelter, either by asking authorities or listening to the local news. Get everyone relocated to the shelter as soon as possible.
4. Call for help
Once your family members—both two-legged and four-legged—are on dry ground, call for help. If anyone needs medical attention, call 000. No matter what's going on with the flooded house, the damage has already been done, and your focus simply must be on you and your loved ones' well-being. After you've verified that everyone is safe and well, you can make calls to the proper parties to get the recovery process underway.
Renters: Call Your Landlord
As soon as you and everyone who lives in the home are safe, let your landlord know what's happened. (Now is a great time to make sure that your landlord's number is in your mobile phone and also written down and stored in your car's glove compartment.)
Homeowners: Call Your Insurer
Call your insurer and explain that your home has suffered water damage. Make sure to clarify whether you need to wait for an inspector to visit your home before you begin the clean-up and repair processes.
5. Document everything
When thinking about what to do if your house floods, the first thing that probably comes to mind is cleaning up the mess. But before you do, document everything so you can show your insurer the extent of the damage. Use your phone camera to film or photograph all aspects of the issue.
The water that's flooding your home may include sewage or other hazardous material, so you need to take extreme precautions to not touch it. Before going into the home, suit up with appropriate protective gear, such as a mask, waders and waterproof gumboots.
If trees around the home have brought down fences or caused damage, remember to document that too. Some of these may be minor problems that you can fix yourself if you have the right tools. If you don't have the tools needed and call on a neighbour to help you out, please be polite and thankful so they help you out again if needed and get in there and help carry branches. Working as members of one community is what counts here.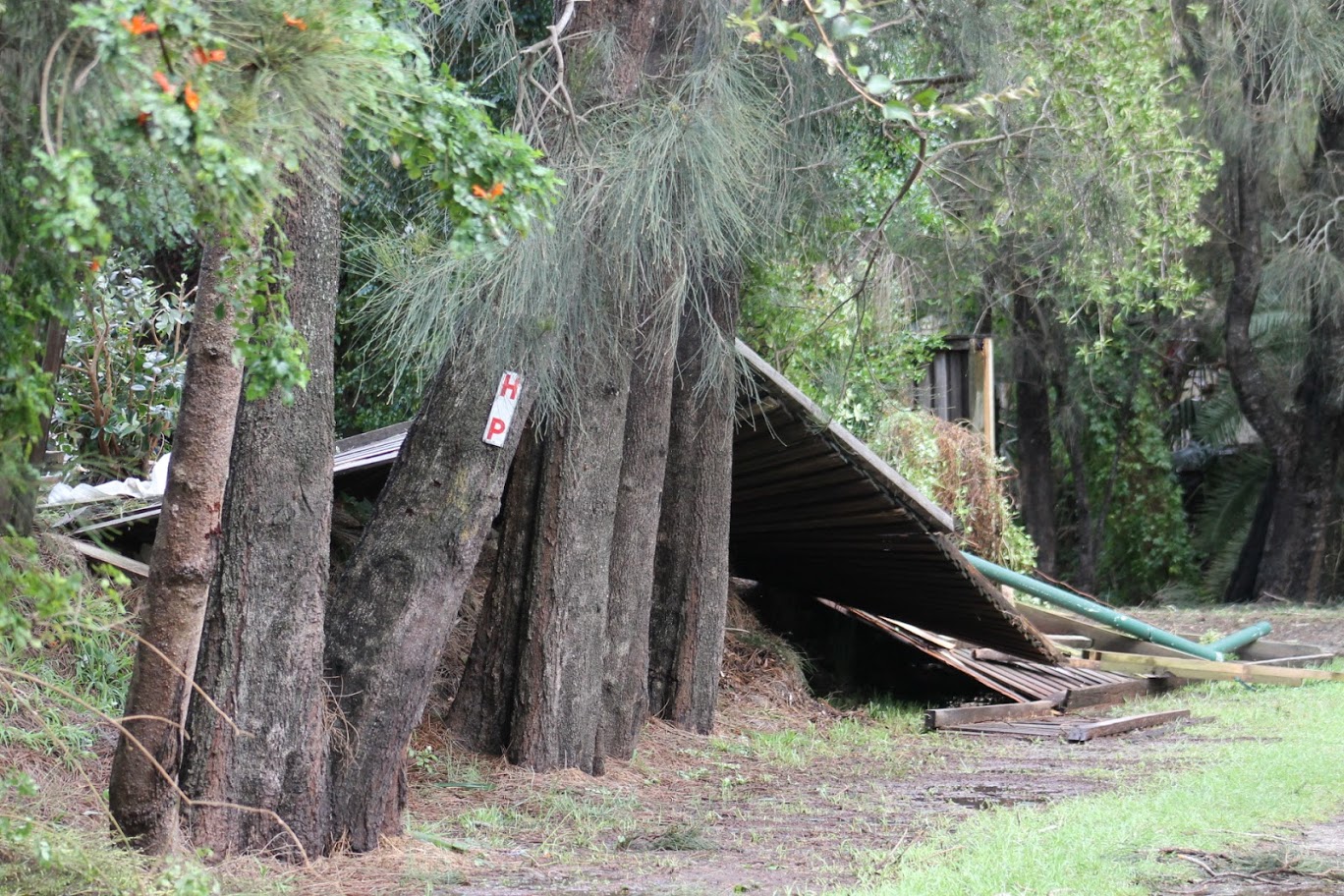 6. Start the clean-up process
Cleaning up after a flood is a long, arduous process. You'll need to remove the water, salvage any personal items you can, dry the space out, and disinfect any areas or objects the water touched. And, as in the previous step, you'll need to undertake these tasks while wearing proper safety gear to avoid contact with bacteria.
The Red Cross has prepared a manual to guide you through these steps. If you're not dealing with a flood situation right now, printing this document and reviewing it to make sure you have adequate supplies on hand is a smart step toward preparing for that possibility.
7. Prevent mould damage
Aside from the immediate loss of personal property to water damage, there is secondary damage to consider. Mould is a huge problem after a flood—and not just the type of mould that you might find in a damp basement. Toxic mould or black mould can have long-term effects on your health.
To avoid mould issues, you'll need to do two things: keep areas that flooded as dry as possible and treat potential problem areas with a strong cleaner, like a bleach solution. FEMA also has some helpful instructions on dealing with mould and mildew after your home floods. Visit: Dealing With Dampness Inside The Home: The Wet Summer Of 2020/2021
8. Flooding can happen anywhere—so be prepared
When it comes to flooding, Mother Nature has not been kind during the past few years. Thousands of homes are affected by urban flooding due to increased rains and the resulting overflow from rivers, streams, and coastal areas.
The most common cause of water damage inside the home comes from failed plumbing systems: the materials wear out, leading to pipe leaks or bursts. Blocked pipes can also be a source of flooding.
These types of incidents can cost you anywhere from $1,100 to $4,500 on average, and more extensive repairs can rack up tens of thousands of dollars. Water damage is destructive and expensive, and it can have long-term consequences for your health and the value of your property.
Fortunately, there are some precautions you can take to protect your home from the ravages of floods:
Use water leak sensors to get early warning of unwanted water.
Install a smart home security system that includes flood detection.
Get a sump pump to help prevent water damage and clean-up if you have any flooding.
Use a waterproof safe for valuables and important documents.
Buy a large tarpaulin and keep it where it may be easily accessed.
IMPLEMENT YOUR FLOOD PLAN
If the forecast states heavy rainfall is expected and you live in an area prone to flooding, it's best to make like a Boy Scout or Girl Guide and Be Prepared..
The NSW SES will ask residents in low-lying areas in these zones to prepare for flooding and possible evacuation.
To prepare for possible flooding, you can do the following:
Secure all loose items from around your property.
Roll up rugs, move furniture, electrical and valuables to higher levels.
Place important documents, medical supplies in waterproof cases.
If you choose to relocate, take your pets with you if safe to do so.
Keep clear of creeks and stormwater drains.
Do not drive through floodwater, it's not worth the risk.
People in areas prone to flash flooding should monitor the latest weather forecasts and warnings and be ready to move to higher ground should flooding develop.
In New South Wales we are very fortunate to have thousands who volunteer and train to serve as members of the State Emergency Service (SES). These volunteers will come to your home if you have a roof impacted by a fallen tree or a minor landslide is impacting on your home due to rain flow through or over ground during large rainfall events.
To call them when in need phone 13 25 00.
If you do need to call them during storm events, please bear in mind there will also be others who have called them and they will get to you as soon as they can.
To help them help you you can invest in a tarpaulin for your roof to prevent flooding within the home should tiles be broken or other roofing damaged.
NSW SES urges communities to never enter floodwater. Prepare for this morning's commute and avoid all unnecessary travel. Make safe decisions if you are on the roads and visit Live Traffic NSW for current road conditions. https://www.livetraffic.com/
The major cause of death during floods is from people entering or travelling through floodwater.
Floodwater may be deeper or faster flowing than it appears and contain hidden snags or debris.
Floodwater may contain chemicals, raw sewage, snakes, spiders and much more that could cause illness and even death.
Roads and surfaces underneath floodwater often wash away, and may not be visible from the surface.
When an Evacuation Order is issued, and you leave your house:
Turn off the electricity and gas at the mains before you leave and turn off and secure any gas bottles
Take your pets with you
Never enter or travel through floodwater
Keep listening to your local radio station for information, updates and advice
Follow your Home or Business FloodSafe Plan
Follow all instructions given to you by emergency services
Download the Evacuation Order factsheet (1.9 MB)
The NSW SES have a way you can make and then download your flood plan. Go to: http://www.seshomeemergencyplan.com.au/index.php and simply follow the steps and then keep that within reach too.

There's also a great list of resources you can download at: www.redcross.org.au/prepare
For emergency help in floods and storms, call the NSW State Emergency Service on 132 500. In life threatening situations call triple zero (000) immediately.
9. Storm & Flood Kit for Home - The essentials for an emergency kit:
Water
Food
Communication and light (battery powered radio, car charger for your phone, and torch)
First aid kit
Shelter (tent) and dry clothing
Tools to add to your kit:
Good quality Tarpaulins and Tarp clips - 1 x smaller, 1 x larger to secure areas of roof damage and stop rain entering home through cavities
Multitool or sharp pocketknife for opening battery chambers, cutting wires, or other small tasks
Hammer, screwdrivers, wrench, or other basic tools not included in your multitool for repairs
Axe, saw, or chainsaw for cutting up fallen trees and other wooden debris
Shovel/spade to clear debris
Steel capped boots, or good quality gumboots for doing clean up work
Good sturdy gloves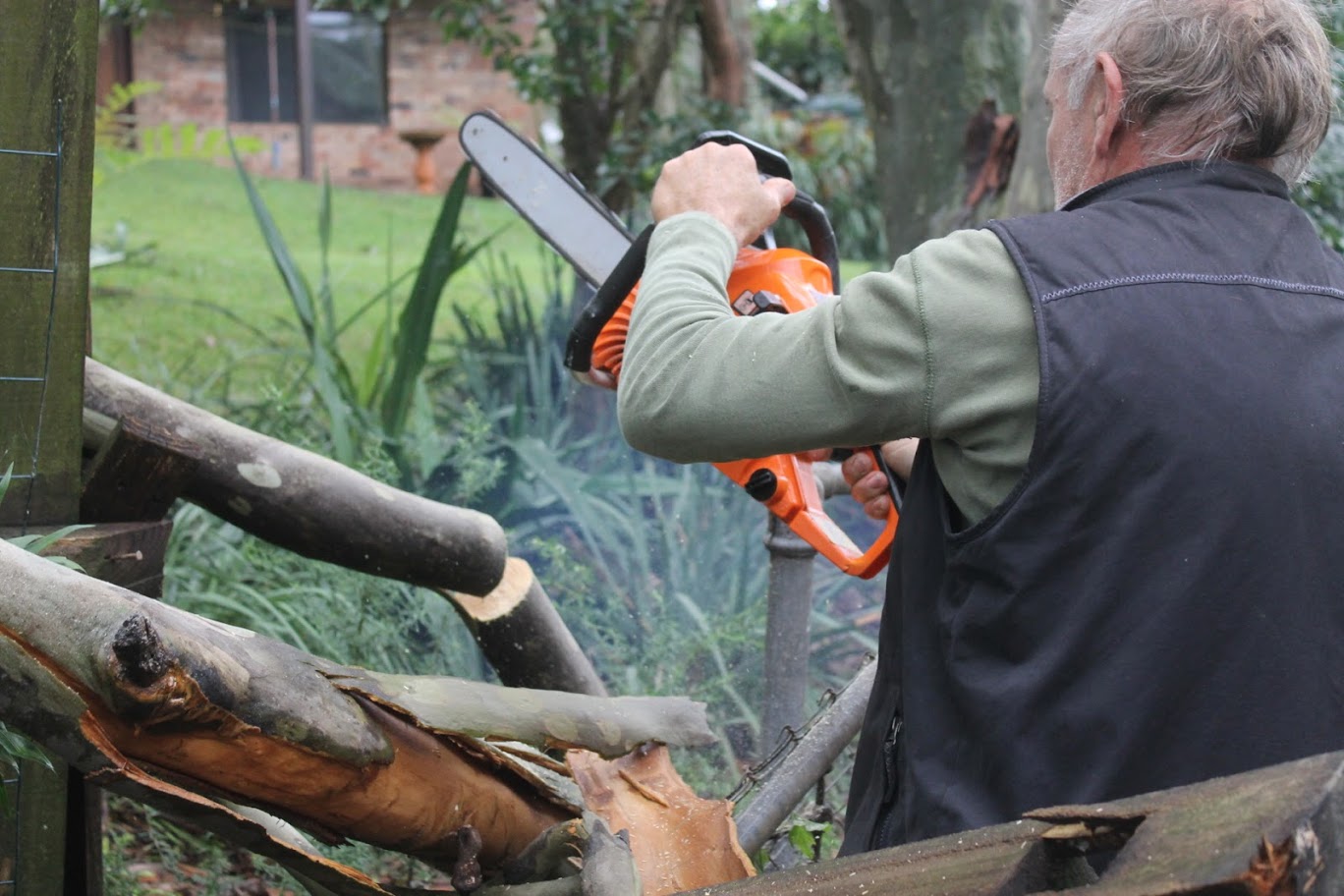 Tools & Products To Help You Get It Done From Johnson Brothers Mitre 10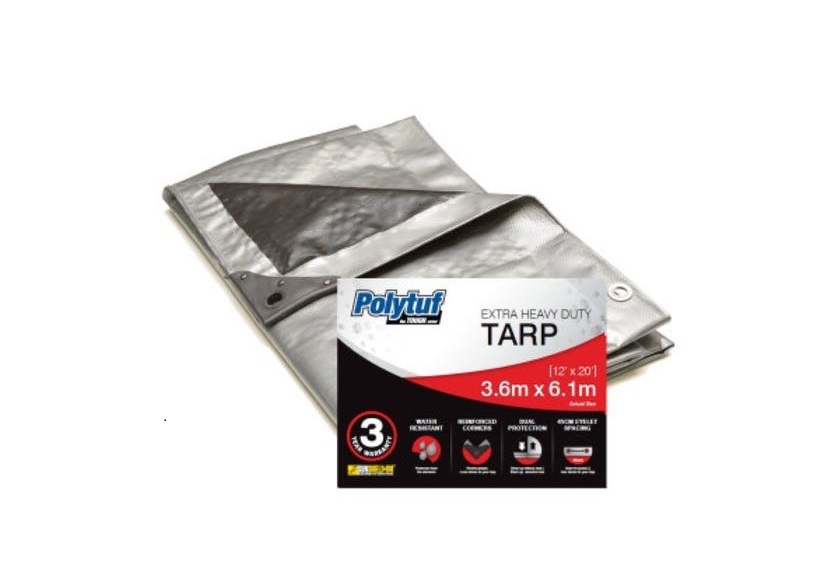 Polytuf Extra Heavy Duty Tarp 3.6 x 6.1m: $90.00
Waterproof and mildew resistant. Ideal for continuous outdoor exposure. UV resistant for extended outdoor exposure even in strong sunlight. 3 Year Warranty.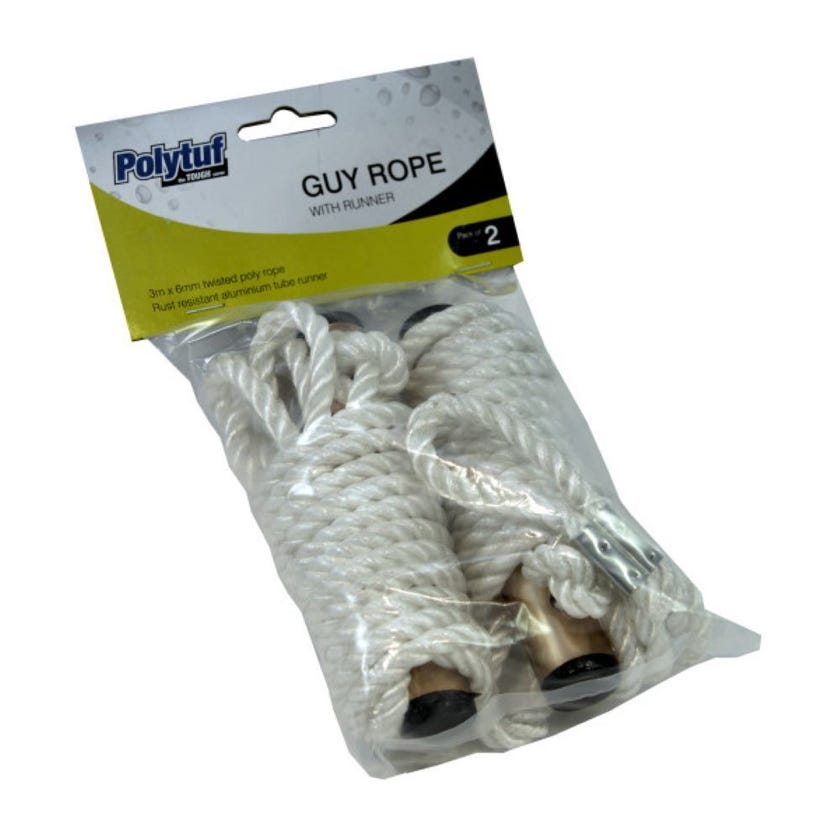 Polytuf Guy Rope with Runners: $15.50
Heavy duty 6mm diameter x 3m long twisted poly rope. Rust resistant aluminium tube runner. Ideal for tarpaulins, tents, canopies and awnings.
Varta Indestructible Torch F30: $29.00
65 Hour Runtime. LED Torch. 9m Shockproof. Water resistant. Batteries Included.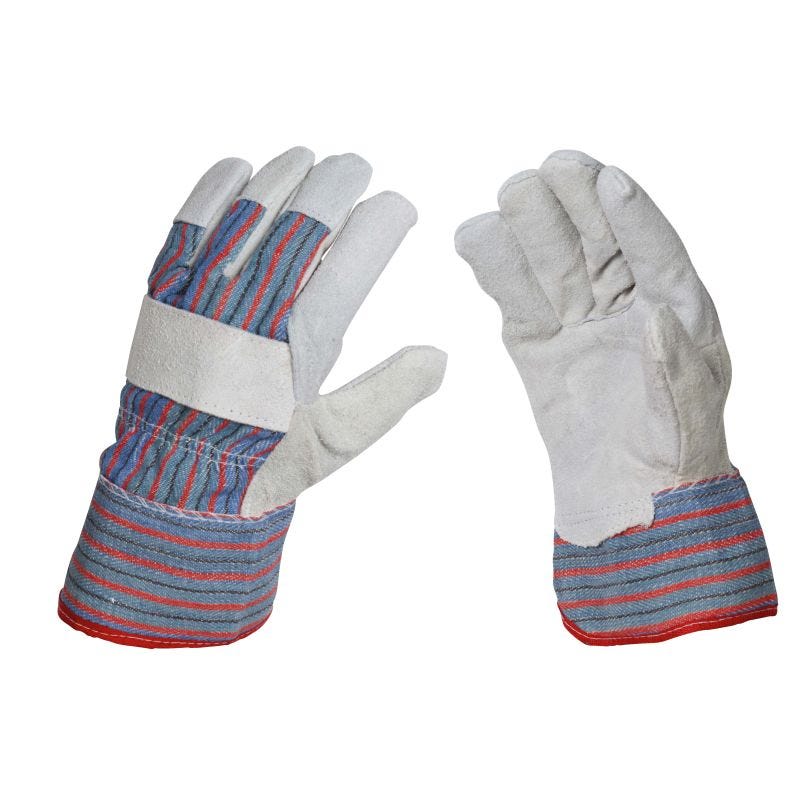 Rhino Handyman Economy Gloves: $4.50
Gardener and handyman work. Economy yard glove. Knuckle guard.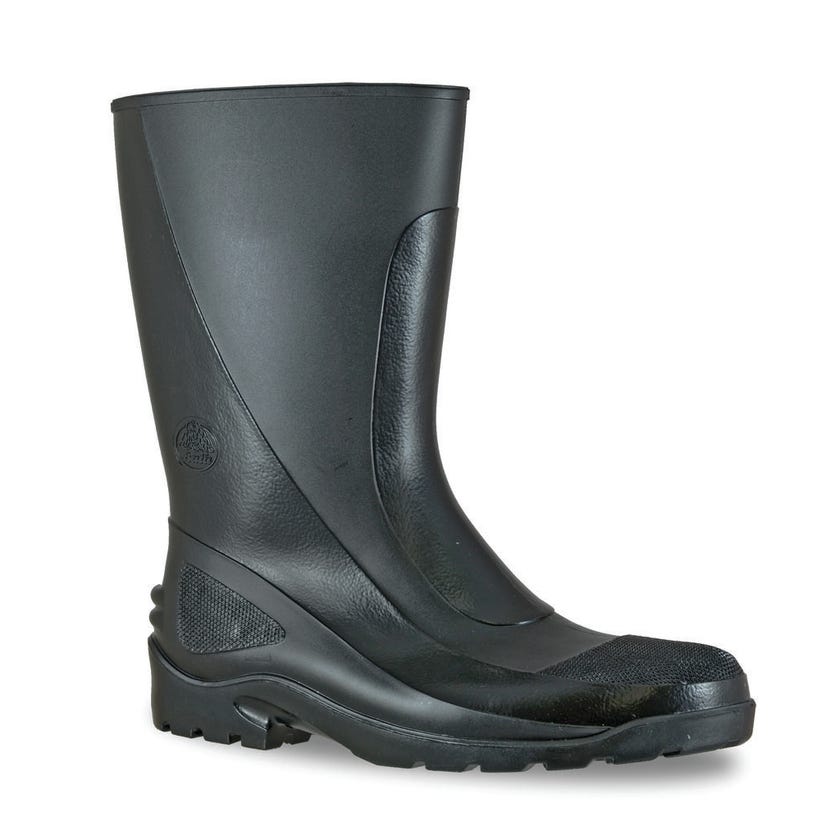 Bata Handyman Gumboot Black Size 13: $18.99
Oil & acid resistant (non-safety). Waterproof. Slip resistant. Australian made and 100% recyclable.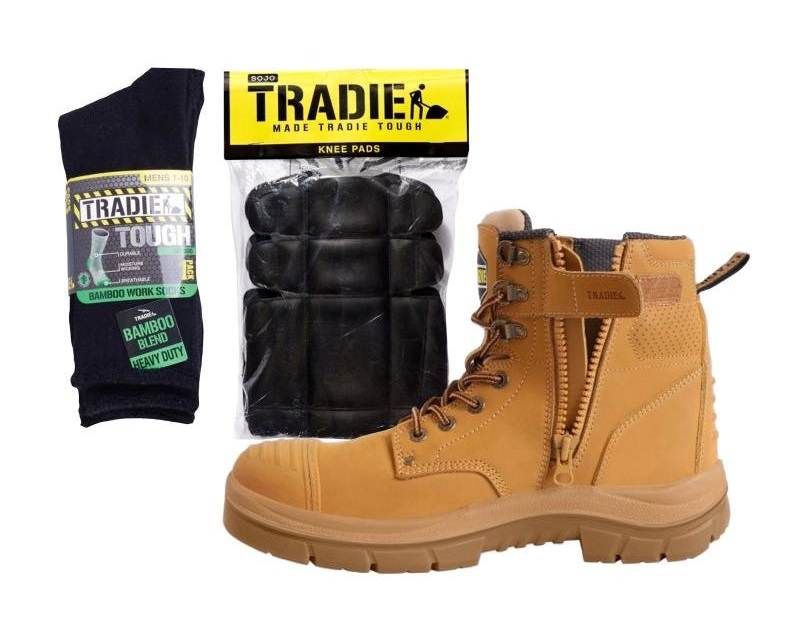 Tradie Multi Boot Pack: From $99.00
Includes breathable| durable and moisture wicking socks. Includes steel cap boots with a slip and oil resist sole and a zip that makes it easy to get in and out of and insert style knee pads. Provides comfort all day.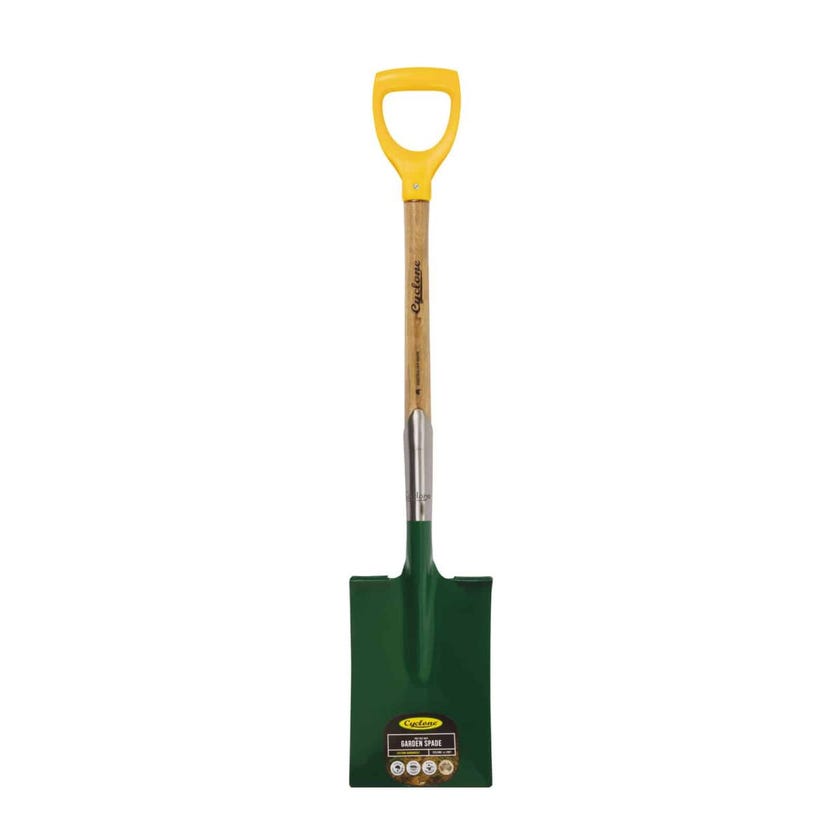 Cyclone Garden Spade: $44.30
Ideal for digging in soils and clays. General-purpose spade suitable for most gardening needs.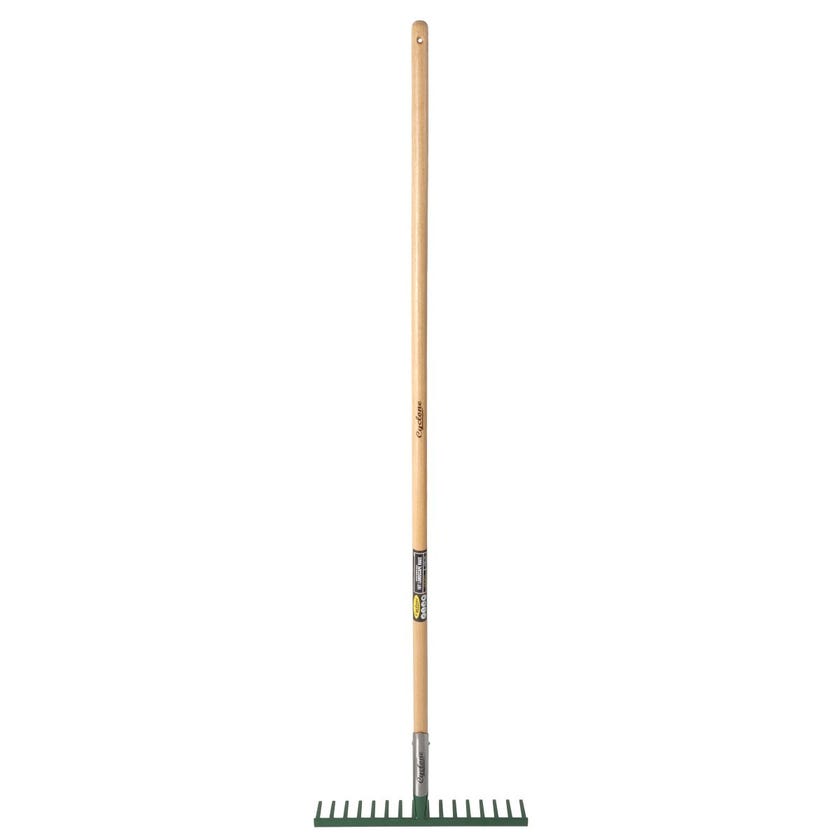 Cyclone Landscapers Rake 16 Tine: $40.00
The New Cyclone Landscape Rake Range is ideal for clearing, raking or spreading materials such as stones, soil, leaves and garden debris. They are perfect for wet and dry conditions. Featuring peaked polished sockets, strong carbon steel tines and long ash hardwood handles for superior comfort & control.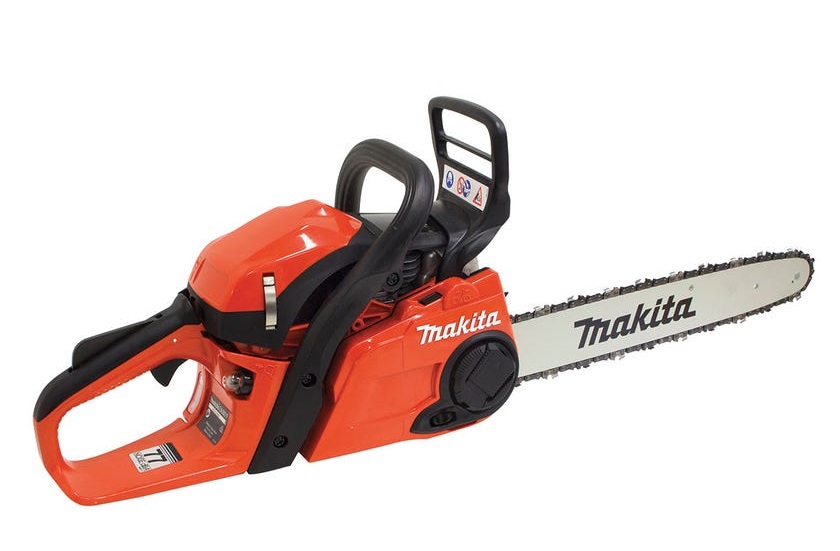 Makita 400mm (16") 35cc 2 Stroke Chainsaw: $599.00
32CC Engine. 400mm. Stratified Air Scavenging Technology. Cyclonic air pre-filtration.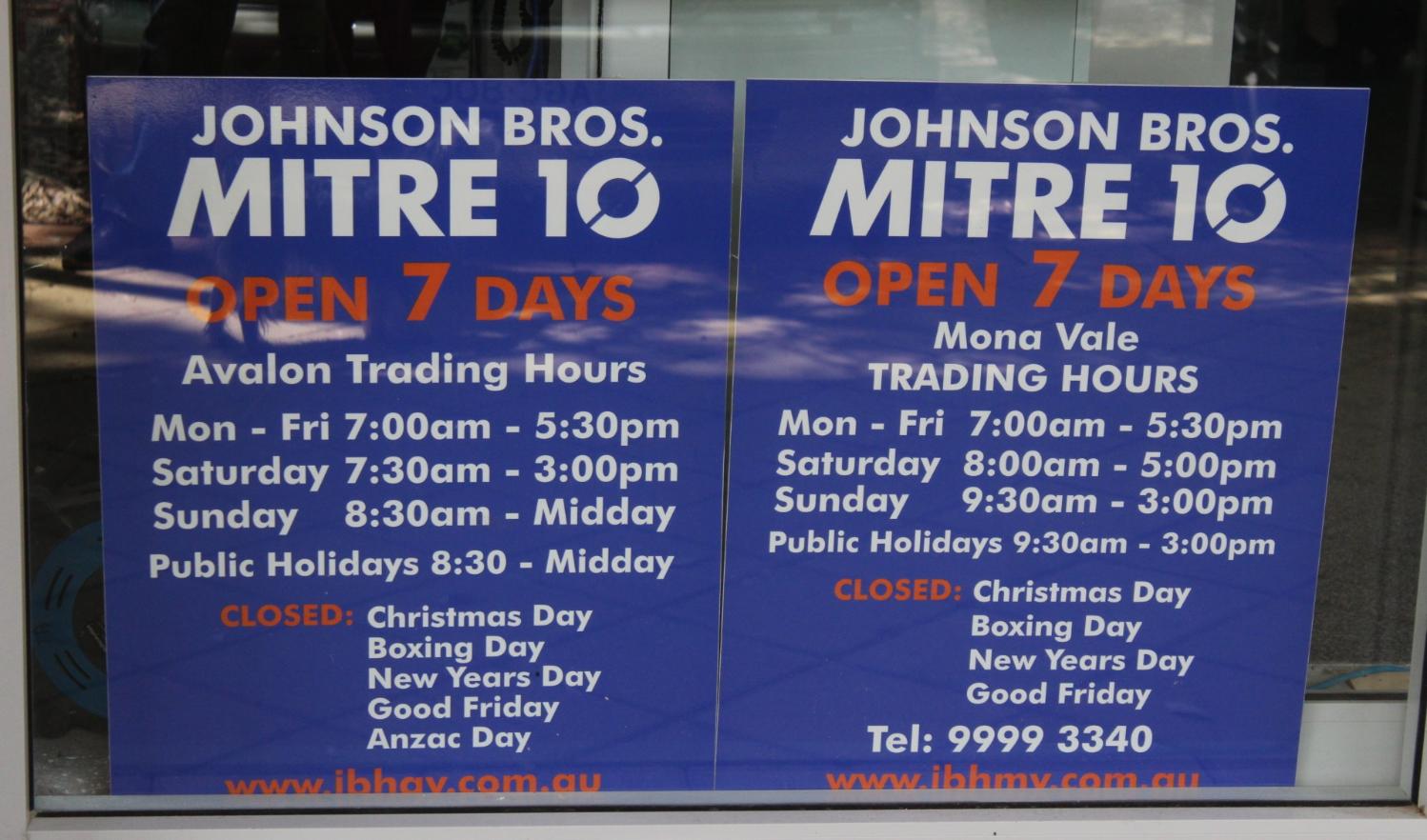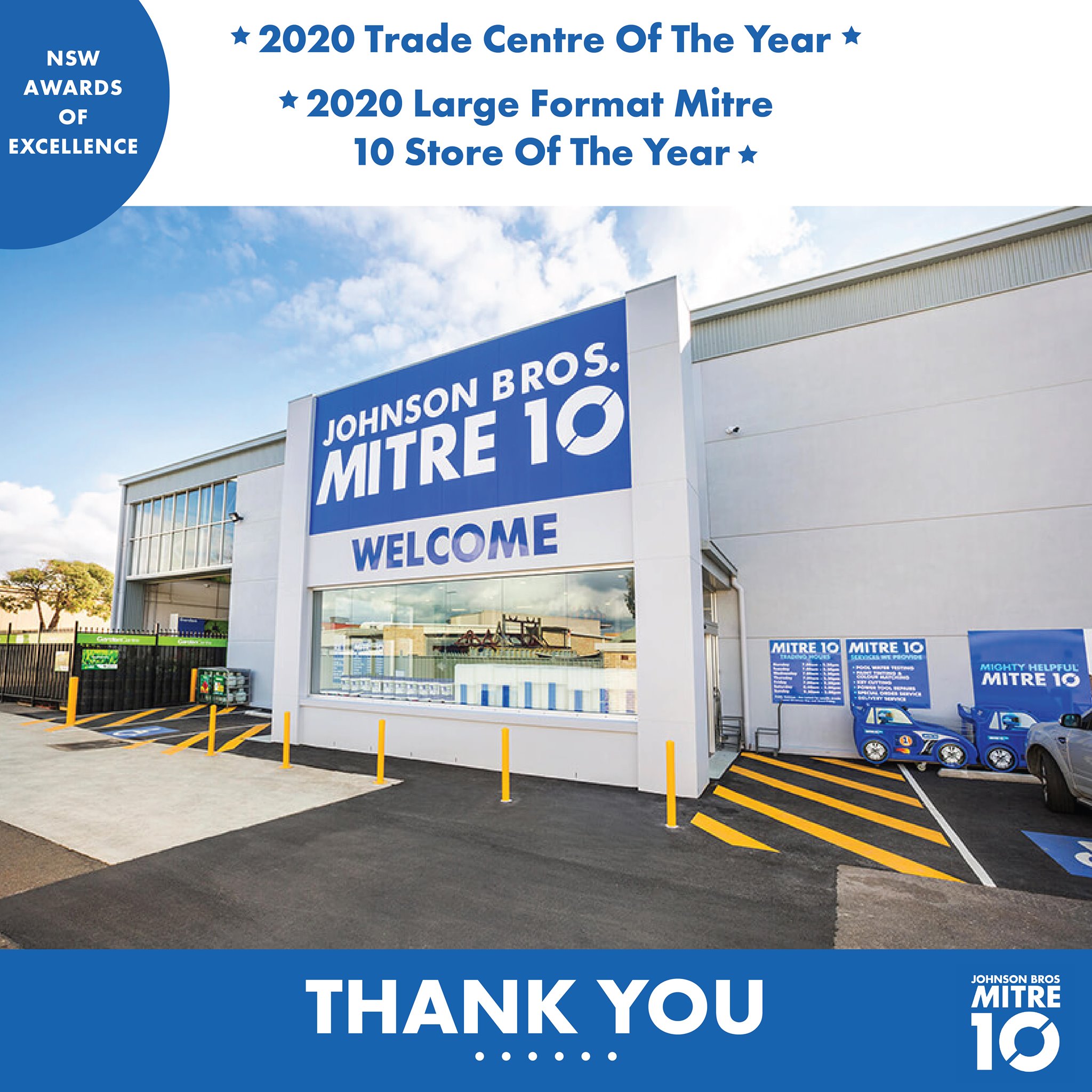 We want to thank all of you for supporting and trusting us through this 2020, without you we could not be receiving these two important awards.
Thank you for being our customer and thanks to all our great staff for making this possible especially though this full of surprises year.
Johnson Brothers Mitre 10 Update: Shop Online Options
Intending to keep our customers and staff safe, we present some additional ways for both our retail and trade customers to do business with us.
Trade and Retail Pick Up
Express Pick up Mona Vale
- Call Johnson Bros Mitre 10 Mona Vale, and we will pick & pack your order and have it ready for you to pick up in 2 hours. (Stocked Lines Only)
- Drive into our undercover Trade Drive-Thru area at 73 Bassett St Mona Vale, and your order will be ready for pick-up.
- Our team members will help you with your load and finalise payment/paperwork
Express Pick up Avalon
- Call Johnson Bros Mitre 10 Avalon, and we will pick & pack your order and have it ready for you to pick up in 2 hours. (Stocked Lines Only)
- Drive into our back lane off Bellevue Avenue, and your order will be ready for pick-up.
- Our team members will help you with your load and finalise payment/paperwork
Online Retail Stores Go Live
We've launched two eCommerce sites offering 2hr pick up in-store and flat rate delivery options on the northern beaches*.
Jbhmv.com.au (Mona Vale)
Jbhav.com.au (Avalon)
With the ability to leave the product on your doorstep, this provides an option of an entirely contactless transaction.
*Flat rate delivery is not available to trade sales, building supplies and trade quantities
** The stock availability is updated nightly, which may mean the stock is unavailable when the order is placed
Trade Delivery to Site
Maybe not new, but certainly worth a mention again!
We can get almost anything delivered quickly onto site!
As always ring the trade desk direct on 9999 0333 and let them know what you need!
Final Thought
Like everyone, we have found ourselves in a new and uncertain environment, but we're setting up (and digging in) for the long haul!
We want to acknowledge that the decision to retain over 120 staff and meet any future challenges head-on, could not have happened without the continued support you provide us as customers.
Thank you and stay safe,
The Johnson Family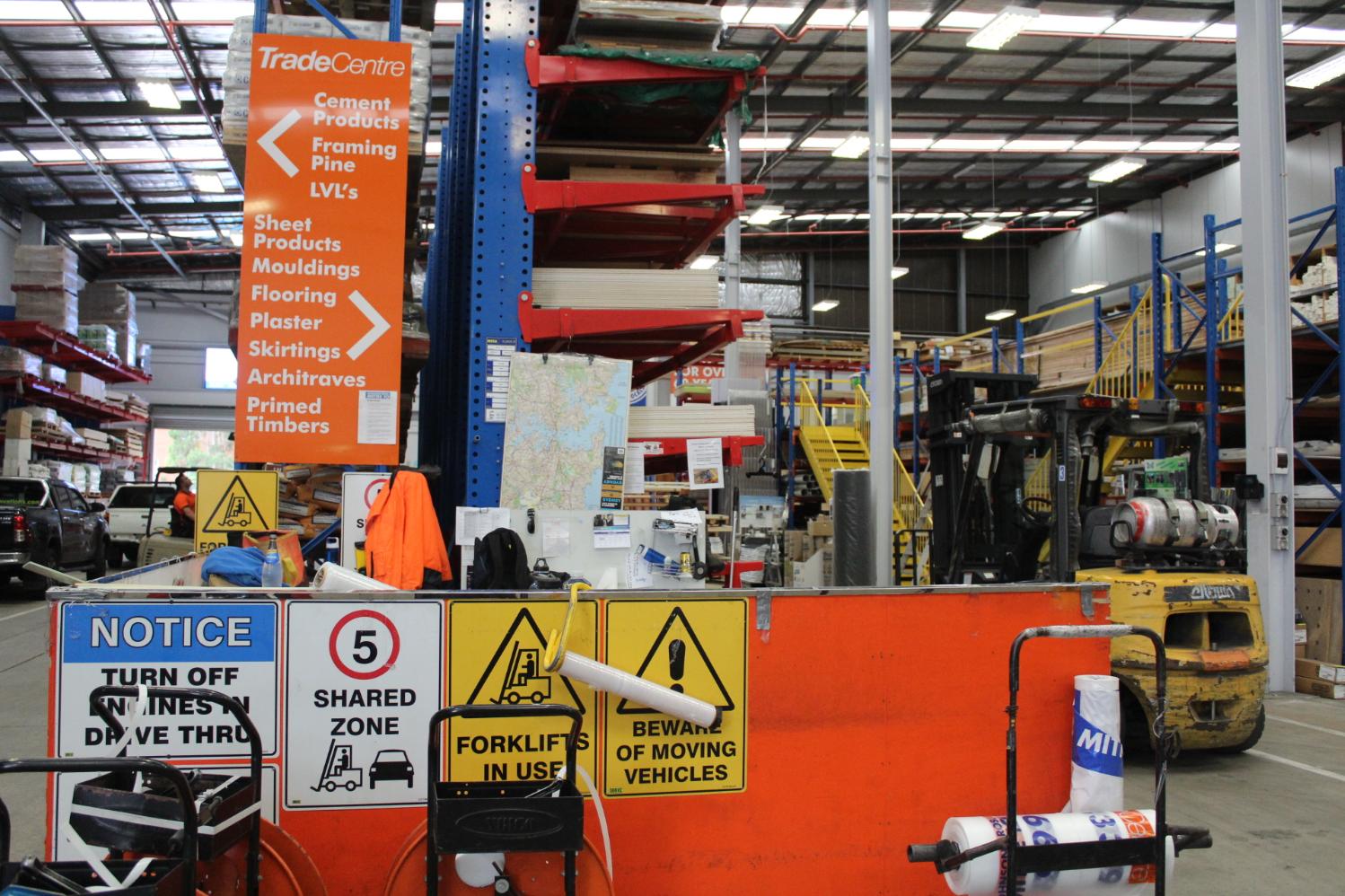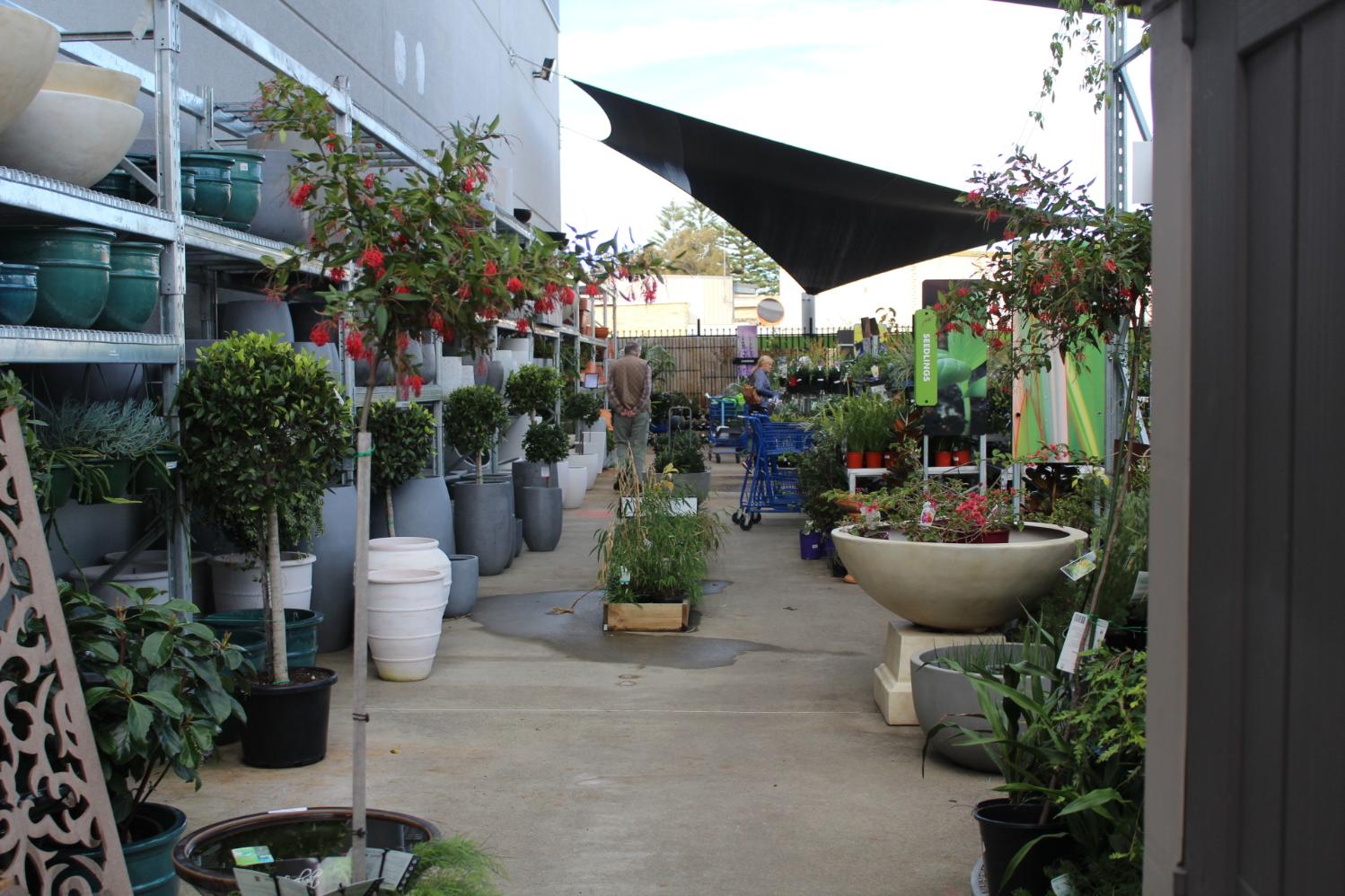 Green Life Garden Centre at Johnson Brothers Mona Vale has a great stock of seedlings, native and other plants and all you need to get gardening in brilliant Autumn weather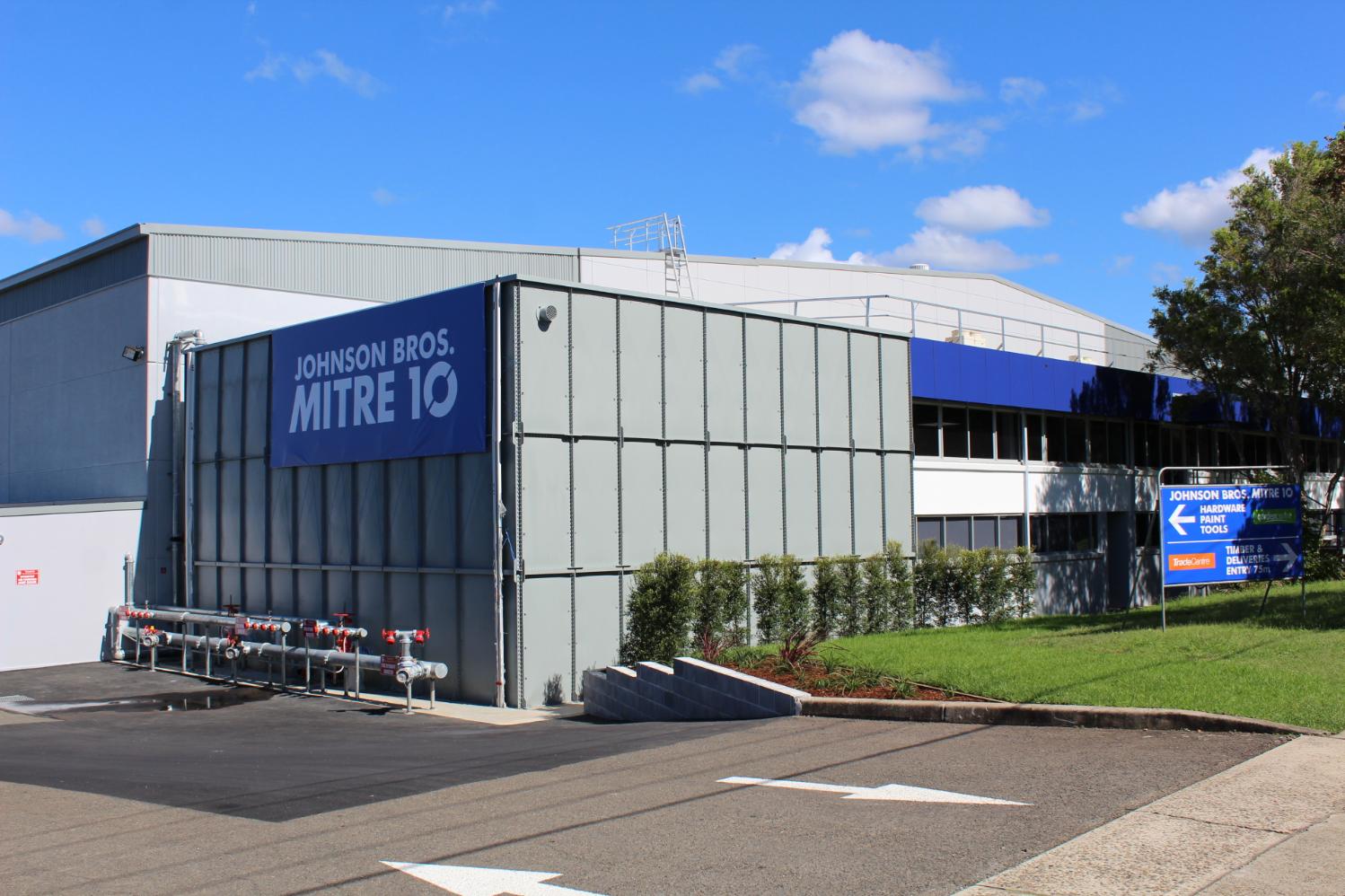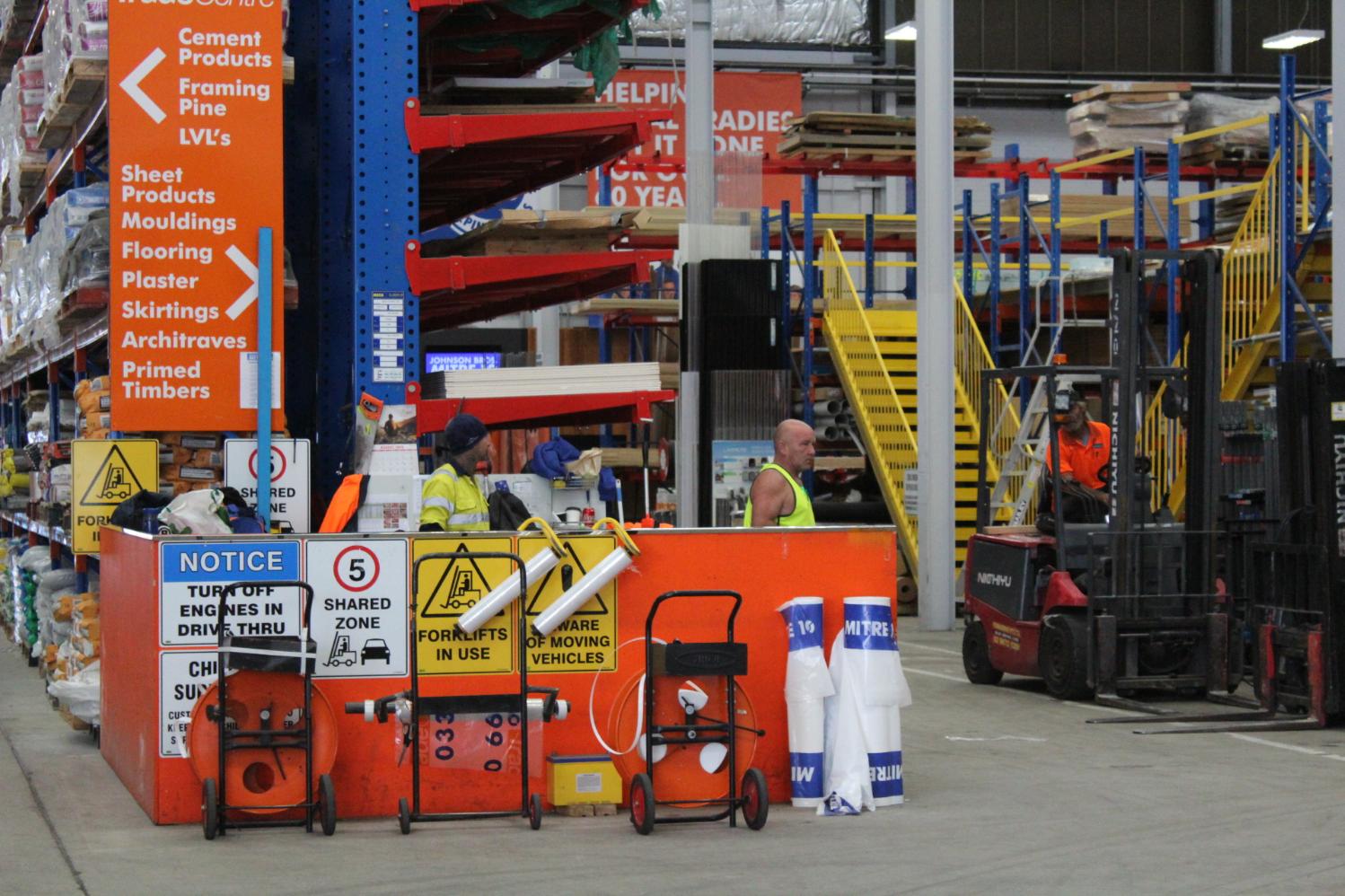 Johnson Brothers Mitre 10 Trade Centre at Mona Vale - everything you need under one roof.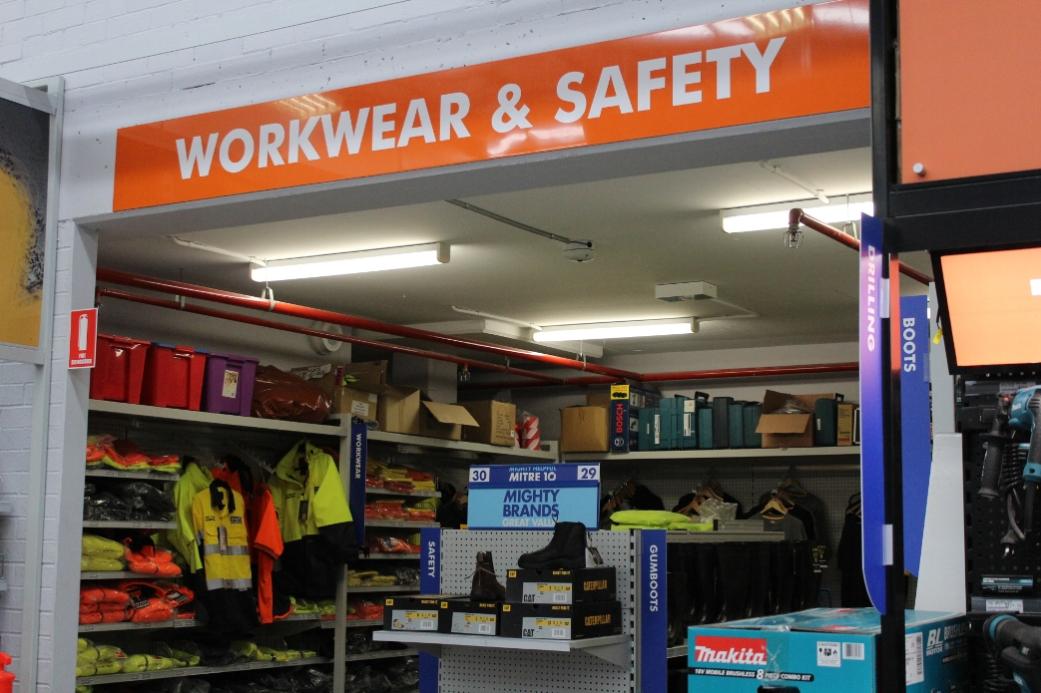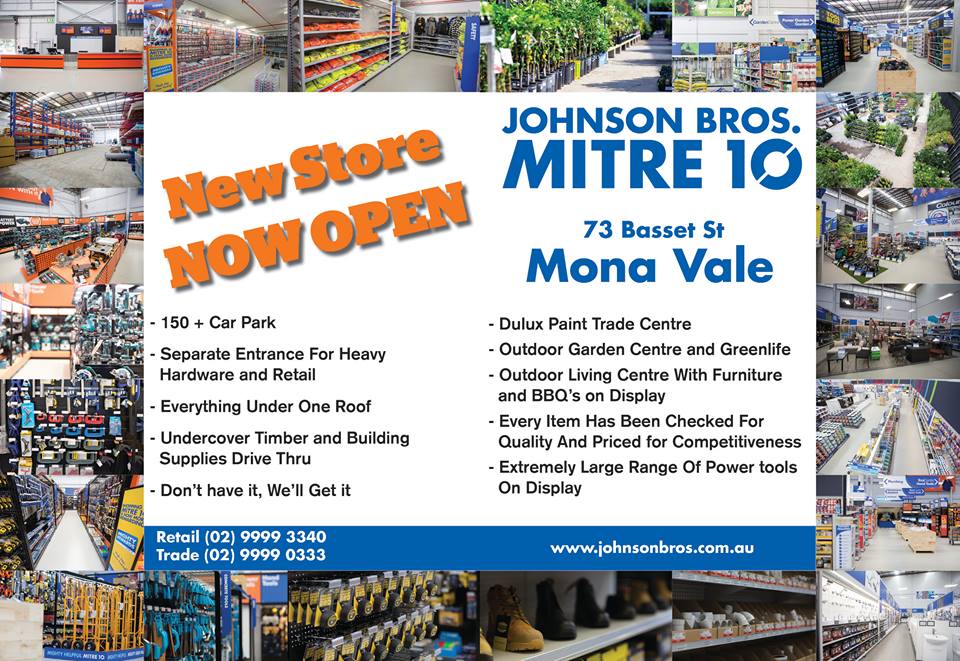 Johnson Brothers Mitre 10 New Store
73 Bassett Street
Mona Vale - Online Store: Jbhmv.Com.Au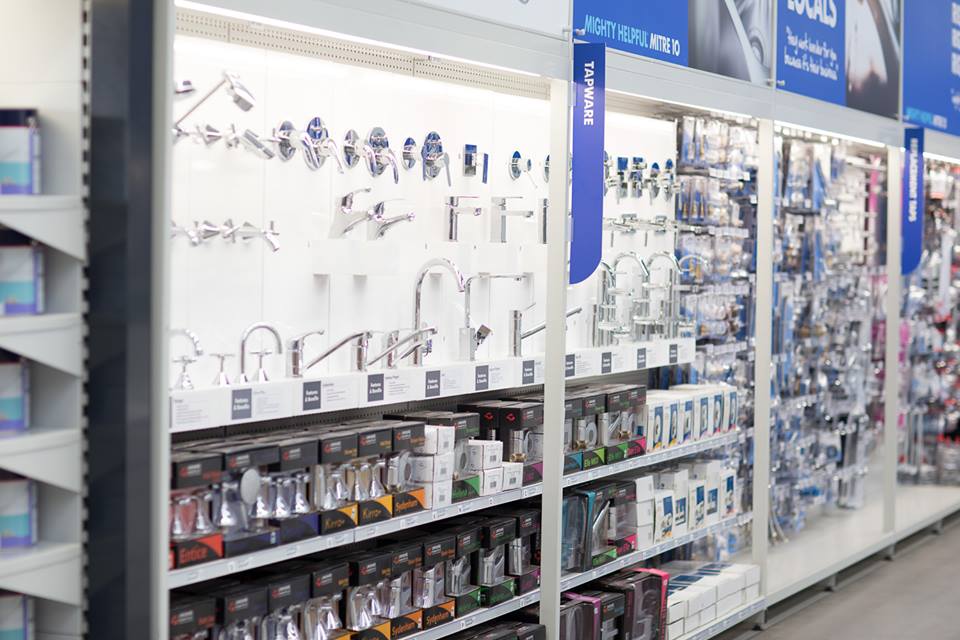 Products advice is available from the trained friendly staff at Narrabeen, Mona Vale and Avalon Johnson Brothers Mitre 10.
Click on logo to visit Johnson Brothers Mitre 10 website
Johnson Bros Mitre 10 - Avalon (02) 9918 3315
Johnson Bros Mitre 10 - Mona Vale (02) 9999 3340
JBH Timber & Building Supplies (02) 9999 0333
JBH Fencing & Landscape Supplies (02) 9970 6333
www.johnsonbros.com.au Online store: jbhmv.com.au

John, Bob and Robert Johnson, 2013 - photo by A J Guesdon.
Important
All information and tips in this publication are of a general nature only and neither Johnson Brothers Mitre 10 or Pittwater Online News does not warrant the accuracy or completeness of the information and tips in this publication. This publication is not intended to be a substitute for expert advice.
Johnson Brothers Mitre 10
advises you to always consult an experienced and qualified person when undertaking jobs of this kind (including consulting a qualified tradesperson such as an electrician or plumber where relevant expert services are required).
You should also consider any safety precautions that may be necessary when undertaking the work described in this publication (including wearing any necessary safety equipment such as safety glasses, goggles or ear protectors or hard hats). The information and tips in this publication are provided on the basis that
Johnson Brothers Mitre 10
and
Pittwater Online News
excludes all liability for any loss or damage which is suffered or incurred (including, but not limited to, indirect and consequential loss or damage and whether or not such loss or damage could have been foreseen) for any personal injury or damage to property whatsoever resulting from the use of the information and tips in this publication.
Pittwater Online News and
Johnson Brothers Mitre 10
also advises there may be laws, regulations or by-laws with which you must comply when undertaking the work described in this publication. You should obtain all necessary permissions and permits from council and/or any other relevant statutory body or authority before carrying out any work. Major projects published in this publication always list these and/orlinks to where you may research what your own project requires to meet regulations.