January 13 - 19, 2019: Issue 389
How To Keep Your Home Cool During A Heatwave Without An Air-Conditioner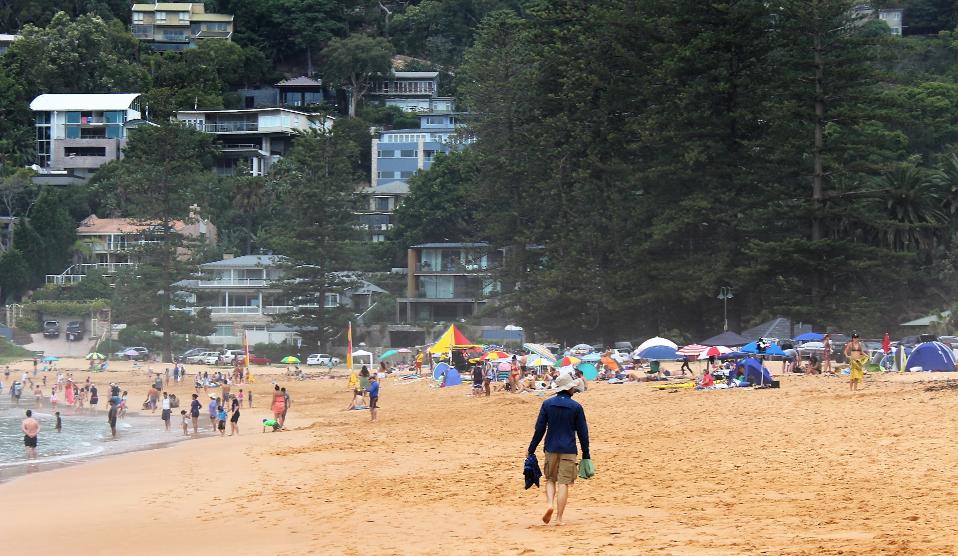 Living beside the sea has its advantages during the hotter weeks of the year. Sea fogs can roll in and smoor the hot land and sea breezes, even when soft, are cooler than those hot westerlies and will soothe a sweated brow.
Just as an umbrella will shield you from blazing sun and provide some solace from heat, the much better tree will absorb those hot rays and provide shade to keep cooler those hot tin rooves.
If you live in an area with restricted air flow due to surrounding buildings, lots of concrete or other hard surfaces that creates radiant heat, or have a lack of trees or green breaks, the outside temperature may be hotter than that inside your home and your street may be hotter by as much as 3-4 degrees than one facing that cool ocean.
In that case you may be better shutting up your home during the hotter part of the day, drawing curtains and installing ceiling fans to create air movement. However, if your home does not have adequate insulation to keep out heat, and there is no breeze whatsoever, an air-conditioner in one room and closing off the others until a sea breeze occurs is going to be your best option comfort and in terms of energy costs. You could also shade outdoor areas around the house with plantings and shade structures to lower the ground temperature and in turn the temperature of incoming air. Even a shade cloth or large market umbrella over hotter areas will reduce the temperature inside your home.
There are also many ways you can cool your home through what is termed passive (non-mechanical) cooling, as well as hybrid approaches which utilise mechanical cooling systems. Passive cooling is the least expensive means of cooling a home in both financial and environmental terms.
Cooling buildings:
shading windows, walls and roofs from direct solar radiation

using lighter coloured roofs to reflect heat

using insulation and buffer zones to minimise conducted and radiated heat gains

making selective or limited use of thermal mass to avoid storing daytime heat gains.

Evaporative cooling by installing water features
As water evaporates it draws large amounts of heat from surrounding air. Evaporation is therefore an effective passive cooling method, although it works best when relative humidity is lower (70% or less during hottest periods) as the air has a greater capacity to take up water vapour.
Pools, ponds and water features immediately outside windows or in courtyards can pre-cool air entering the house. Carefully located water features can create convective breezes. The surface area of water exposed to moving air is also important. Fountains, mist sprays and waterfalls can increase evaporation rates. A previous DIY Ideas page on how to install water features is archived below.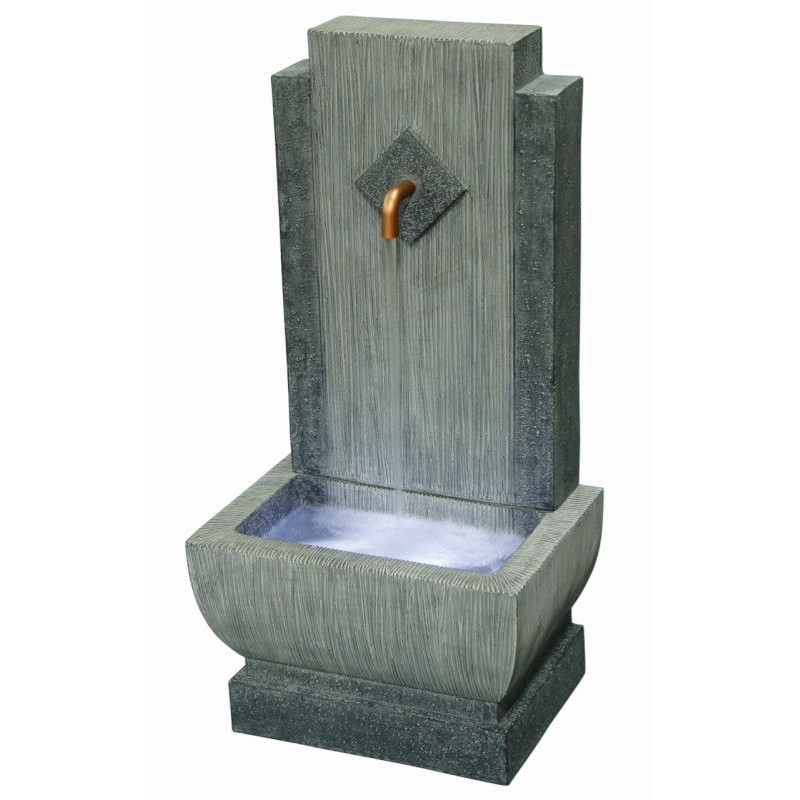 BECCO WATER FEATURE: $199.00
Lightweight. All weather material. Easy to Install.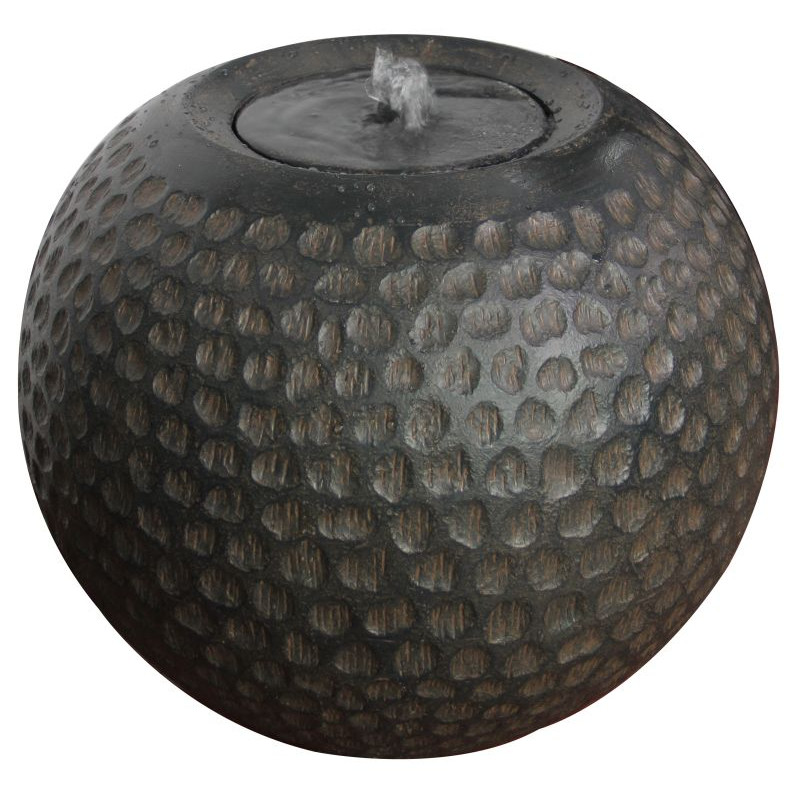 DIMPLE BALL WATER FEATURE: $175.00
Lightweight. All weather material. Easy to Install.
Open Design to Maximise Natural Ventilation
Heat enters and leaves a home through the roof, walls, windows and floor, collectively referred to as the building envelope.
Maximise the indoor−outdoor relationship and provide outdoor living spaces that are screened, shaded and rain protected.

Maximise convective ventilation with high level windows and ceiling or roof space vents.

As those living in Pittwater know that cooling sea breeze is going to run inland from the east and south (southerlies), make sure you have windows facing in those directions that can be opened to allow cool air to replace hot air within a home. Opening a window on the opposite side will allow air to be drawn through the home.
In rooms where it is not possible to place windows in opposite or adjacent walls for cross-ventilation, place projecting fins on the windward side to create positive and negative pressure to draw breezes through the room.
Insulation
Insulation is critical to passive cooling — particularly to the roof and floor. Windows are often left open to take advantage of natural cooling and walls are easily shaded; roofs, however, are difficult to shade, and floors are a source of constant heat gain through conduction and convection, with only limited cooling contribution to offset it.
In climates that require only cooling or those with limited cooling needs, use multiple layers of reflective foil insulation in the roof instead of bulk insulation to reduce radiant daytime heat gains while maximising night-time heat loss through conduction and convection. This is known as the one-way insulation valve.
Reflective foil insulation is less affected by condensation and is highly suited to cooling climate applications as it reflects unwanted heat out while not re-radiating it in.
Roof space
Well-ventilated roof spaces (and other non-habitable spaces) play a critical role in passive cooling by providing a buffer zone between internal and external spaces in the most difficult area to shade, the roof.
Ventilators can reduce the temperature differential across ceiling insulation, increasing its effectiveness by as much as 100%. The use of foil insulation and light coloured roofing limits radiant heat flow into the roof space.
Hybrid cooling systems
Hybrid cooling systems are whole house cooling solutions that employ a variety of cooling options (including air conditioning) in the most efficient and effective way. They take maximum advantage of passive cooling when available and make efficient use of mechanical cooling systems during extreme periods.
Fans
Fans provide reliable air movement for cooling people and supplementing breezes during still periods.
At 50% relative humidity, air movement of 0.5m/s creates maximum cooling effect; air speeds up to 1.0m/s can be useful in higher relative humidity, but prolonged air speeds above 1.0m/s cause discomfort.
Standard ceiling fans can create a comfortable environment when temperature and relative humidity levels are within acceptable ranges. In a lightweight building in a warm temperate climate, the installation of fans in bedrooms and all living areas (including kitchens and undercover outdoor areas) significantly reduces cooling energy use.
Fans should be located centrally in each space, one for each grouping of furniture. An extended lounge/dining area needs two fans. In bedrooms, locate the fan close to the centre of the bed. Because air speed decreases with distance from the fan, position fans over the places where people spend the most time. [1.]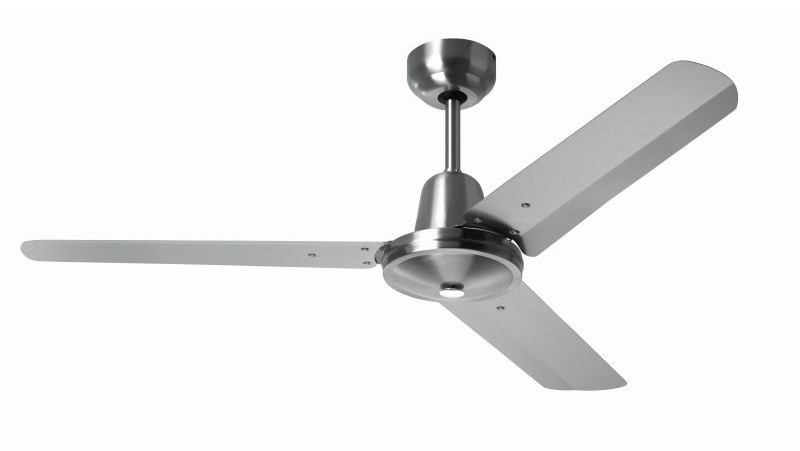 HPM 120CM HANG SURE CEILING FAN: $99.00
5W, AC Motor, Aluminium blades. Must be installed by a licensed electrician.
VENTAIR 4 BLADE CEILING FAN 120CM WHITE: $160.00
120cm. White. 4 blades. Must be installed by a licensed electrician
Before rushing out and loading up with ceiling fans or floor fans or choosing an air-conditioner it would be wise to do some research and decide what your best options are and what will suit your home's needs best.
The NSW Government announced just before Christmas a discount of up to $1000 to households and small businesses when they install an air conditioner with a high star rating. As part of the State Government's Climate Change Fund initiative, the program will give households and small businesses a $200 – $1000 discount off the air conditioner installation price.
The discount will apply when a high-efficiency air conditioner is purchased through an approved installer. Systems can be new or replacement and split, ducted or multi-split systems that meet the criteria are eligible.
The program will also reduce household power bills and the load on electricity systems. For example, if a two-star five-kilowatt unit is replaced with a modern, efficient five-star unit, it could save around $675 in power bills over the air conditioner's lifetime.
All households and small businesses that are eligible for the program can contact an approved installer through the Energy Saver website. You can find out how much you can save via the online Energy Rating calculator.
Combining using your air conditioner with your ceiling fans will circulate and draw that cold air through those other rooms and reduce your reliance on this cooling method for longer periods and in doing so, reduce your energy costs.
Of course for residents here, opening the house as much as all your windows and doors will allow from late afternoon to early morning is beneficial if overnight temperatures fall below your homes' inside temperature, especially when that cooling sea breeze is running.
As long as you have intact flyscreens to keep out all those wing-borne insects such as mosquitoes and cockroaches, or that eight legged version of garden-house visitor, the optimum is to make use of where you are and invite that salt air inside your home.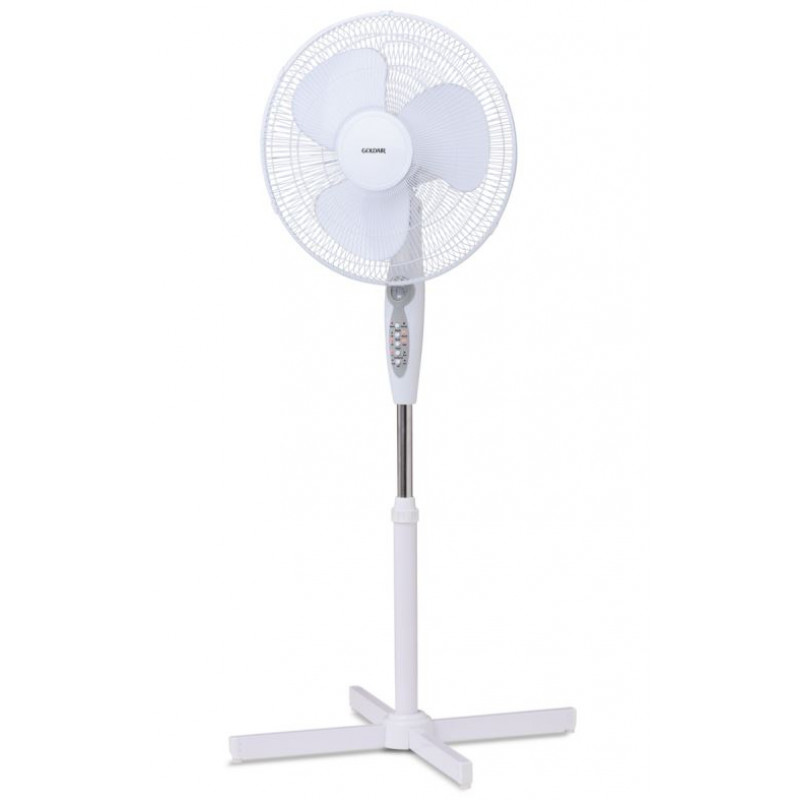 GOLDAIR PEDESTAL FAN 40CM WITH REMOTE WHITE: $35.00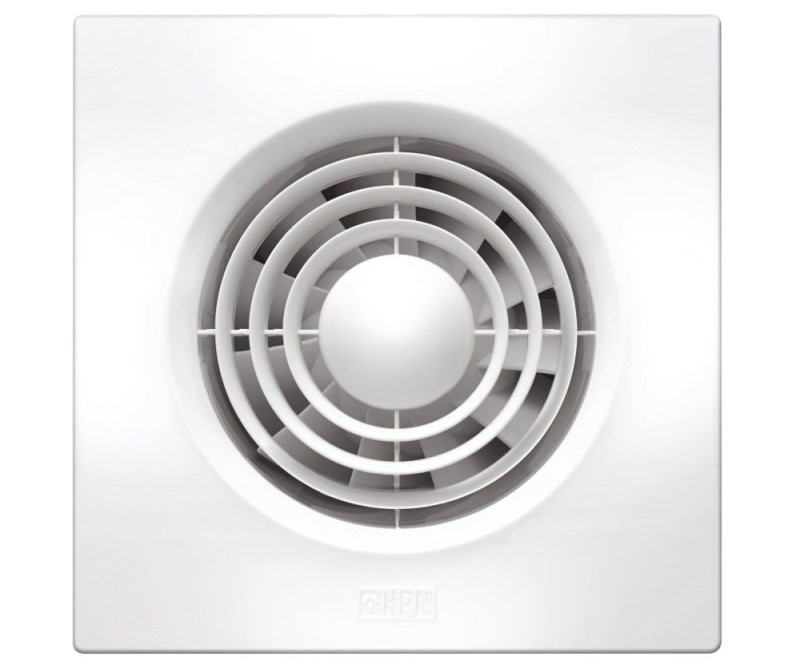 HPM 100MM WALL FAN SLIMLINE SQUARE WHITE: $64.00
Ideal for small bathrooms, kitchens and laundries. Helps prevent mould, mildew and fogging. 3 year warranty
1. Sourced from Your Home: Passive cooling - Australian Government. Retrieved from:
www.yourhome.gov.au/passive-cooling
The products shown here are all sourced from Johnson Brothers Mitre 10 and are examples of what is available. Pop into one of their stores at Mona Vale, Narrabeen or Avalon and speak to their friendly trained staff about cooling your home. The Mona Vale store has water features as well as many other items that will assist in keeping the heat bearable.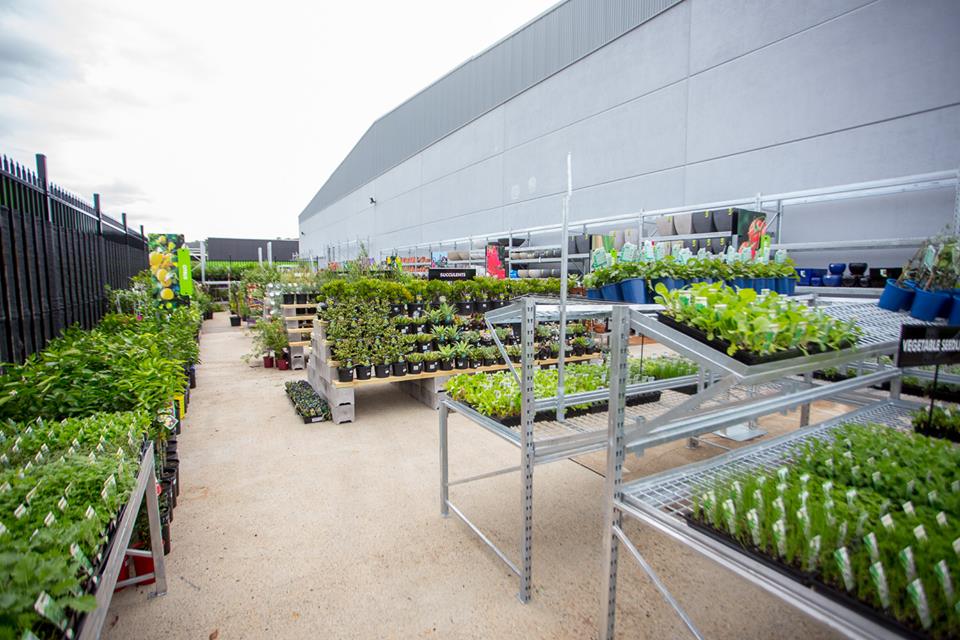 Green Life Garden Centre at Johnson Brothers Mona Vale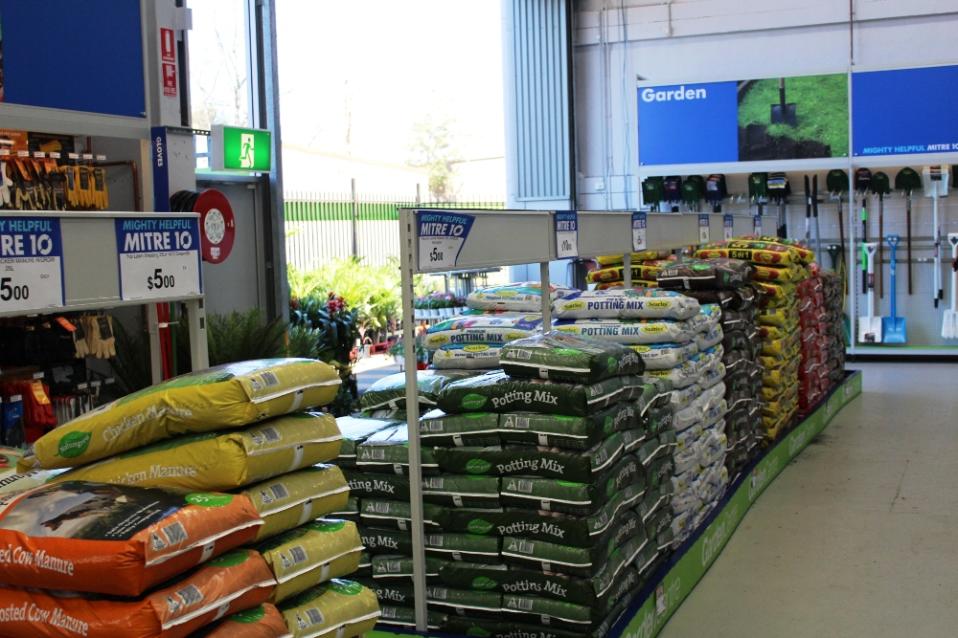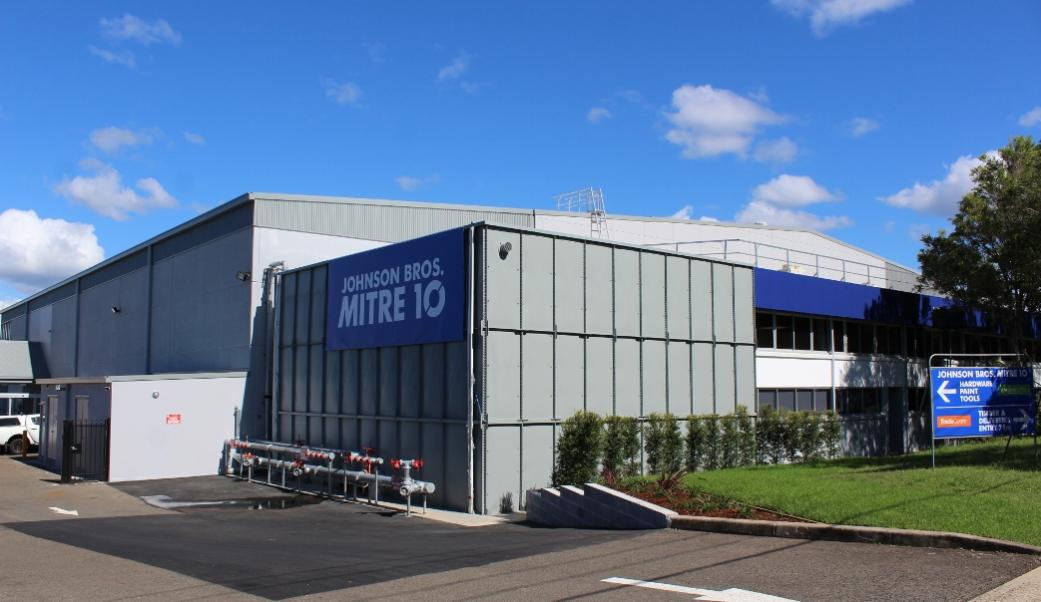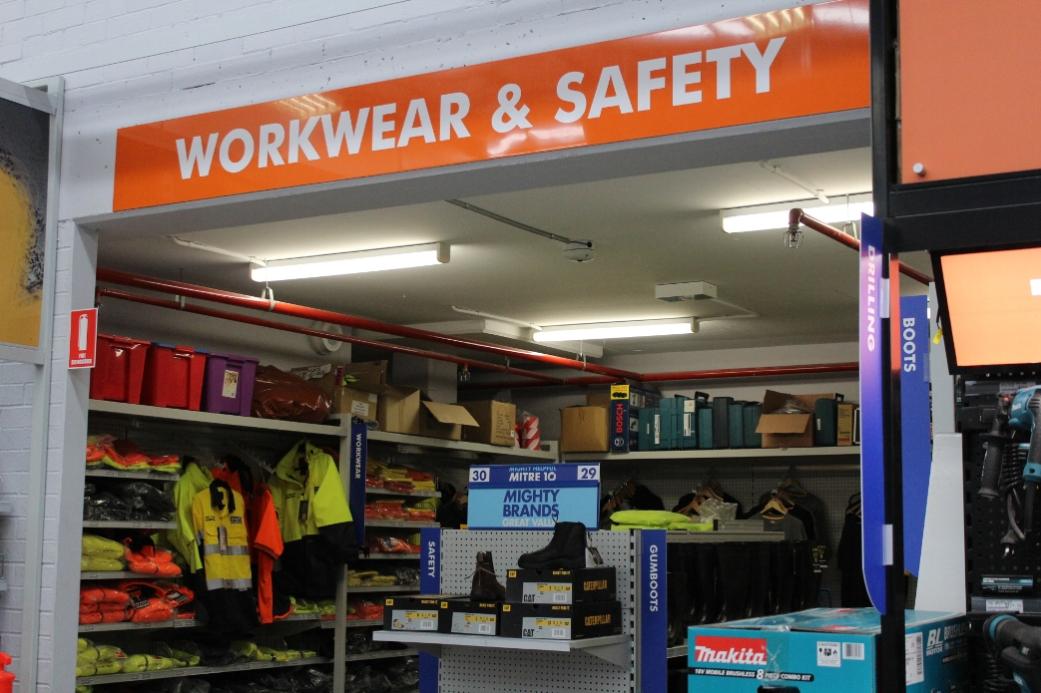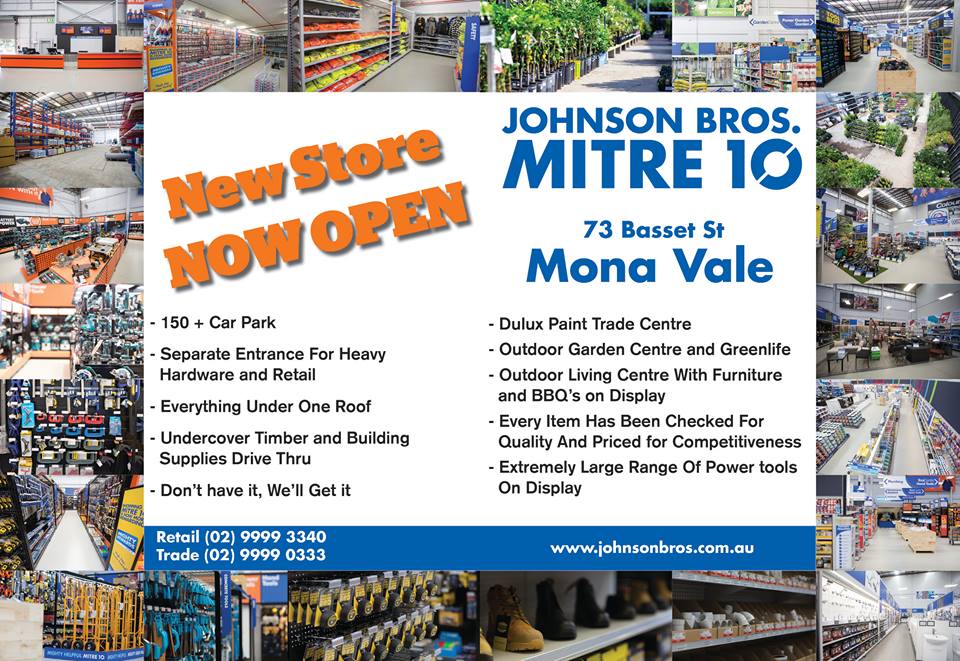 Johnson Brothers Mitre 10 New Store
73 Bassett Street
Mona Vale - Online Store: Jbhmv.Com.Au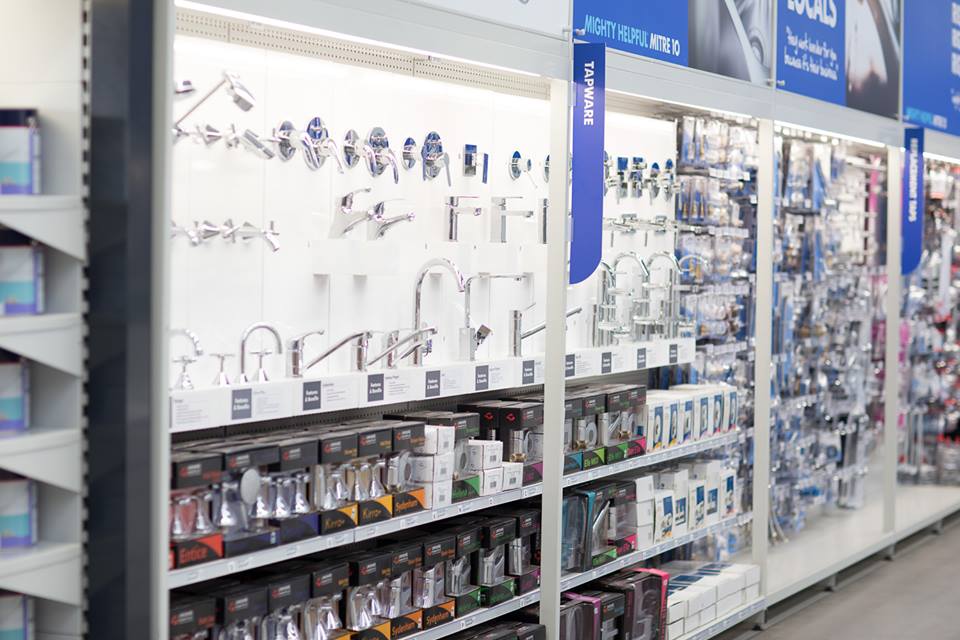 Products advice is available from the trained friendly staff at Narrabeen, Mona Vale and Avalon Johnson Brothers Mitre 10.
Click on logo to visit Johnson Brothers Mitre 10 website
Johnson Bros Mitre 10 - Avalon (02) 9918 3315
Johnson Bros Mitre 10 - Mona Vale (02) 9999 3340
JBH Timber & Building Supplies (02) 9999 0333
JBH Fencing & Landscape Supplies (02) 9970 6333
www.johnsonbros.com.au Online store: jbhmv.com.au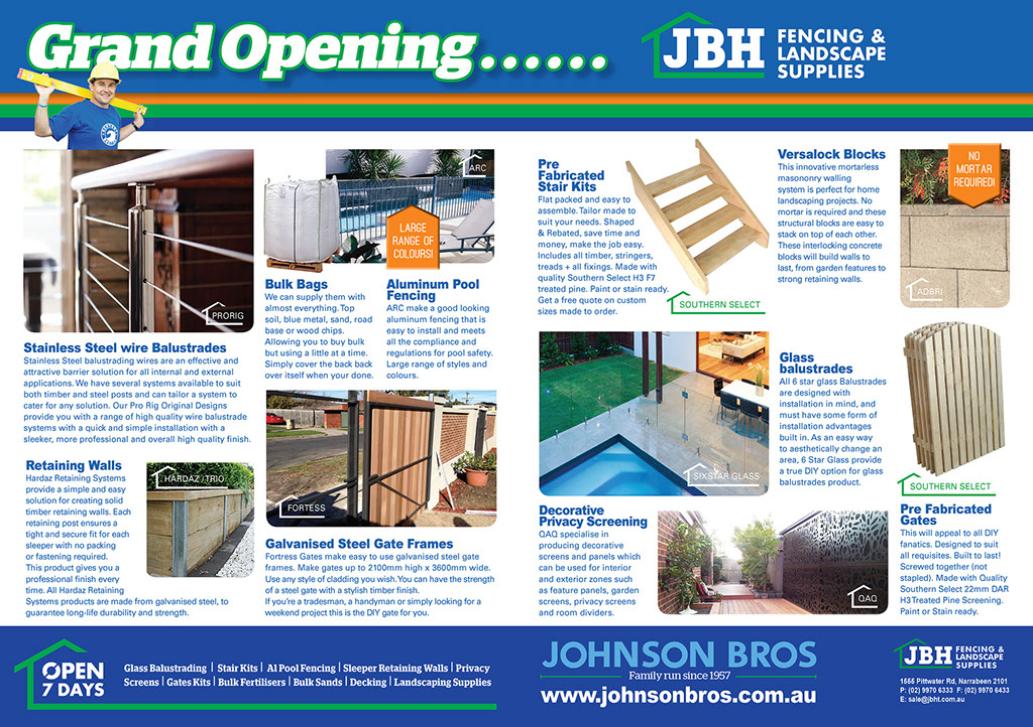 Important
All information and tips in this publication are of a general nature only and neither Johnson Brothers Mitre 10 or Pittwater Online News does not warrant the accuracy or completeness of the information and tips in this publication. This publication is not intended to be a substitute for expert advice.
Johnson Brothers Mitre 10
advises you to always consult an experienced and qualified person when undertaking jobs of this kind (including consulting a qualified tradesperson such as an electrician or plumber where relevant expert services are required).
You should also consider any safety precautions that may be necessary when undertaking the work described in this publication (including wearing any necessary safety equipment such as safety glasses, goggles or ear protectors or hard hats). The information and tips in this publication are provided on the basis that
Johnson Brothers Mitre 10
and
Pittwater Online News
excludes all liability for any loss or damage which is suffered or incurred (including, but not limited to, indirect and consequential loss or damage and whether or not such loss or damage could have been foreseen) for any personal injury or damage to property whatsoever resulting from the use of the information and tips in this publication.
Pittwater Online News and
Johnson Brothers Mitre 10
also advises there may be laws, regulations or by-laws with which you must comply when undertaking the work described in this publication. You should obtain all necessary permissions and permits from council and/or any other relevant statutory body or authority before carrying out any work. Major projects published in this publication always list these and/orlinks to where you may research what your own project requires to meet regulations.