November 2 - 8, 2014: Issue 187
Native Plant Garden for a Fairy Arbour or Dinosaur Paradise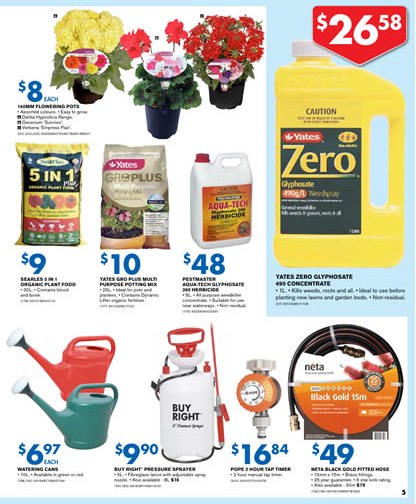 Details in miniature could easily be the theme for creating a fairy arbour or dinosaur range for youngsters in your own garden. Dedicating one corner, or the reclaimed space created by installing your own retaining wall, for a little magic, will provide enjoyment in the creation of this arbour, teach your youngsters about plants and soil and 'how a garden grows'. This is where children can be really creative too; making fairy houses, paths and small dance circles, or, if you have boys who want a dinosaur garden – small caves, wide plains in miniature or even a jungle corner will create their own outdoors space and allow their imagination to dream up fairy stories or dino adventures!
A pond or birdbath is always a great idea for these areas too – many a fairy loves the soothing tinkling sound of water, and a water feature will also attract birds to this place in your garden – for flower nectar or to feed on Summer insects.
You may want to consider installing a rainwater tank too – a long hot Summer is forecast and having reserves of this resource wil benefit you and your garden.
Turning a corner of your yard into a Native plants garden, in the choice of plants from groundcover to shrubs, will establish bursts of colour year round and contrasts in foliage, reduce fertiliser used and water consumption, reduce weeds, are low maintenance (more time for child's play!), produce habitat and food for native animals and look great.
Most Native Plant Garden landscape designers suggest allowing for three layers to attract native fauna and give a good scale look – groundcover, shrubs and canopy provided by trees. Planting in lines or keeping it too formal geometrically is not what you find in the bush either – so planting at irregular intervals will bring a bush garden into your own home.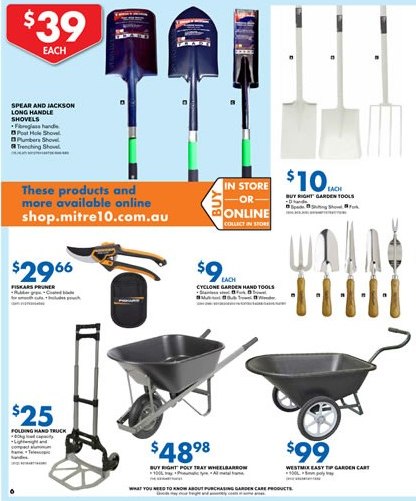 Before you commence planting it is a good idea to consider a few key points: the height and spread of plants at maturity, how you want the garden to look (layout), and what species will thrive best in your soil. Although our native plants are adapted best to this climate and soil types, they too do better with being mulched and fed.
Creating a fairy garden or dinosaur range is a great way to use broken pots, old birdhouses – discarded pebbles can be made into little paths that weave through undergrowth, make small fairy furniture from twigs, arches from
Pittwater Council will be giving away Native Plants at the upcoming Avalon Market Day (November 15th) and have a store of information on native plants suitable to Pittwater HERE
For all your other gardening needs we suggest you talk to the friendly trained staff at Johnson Brothers stores at Avalon, Mona Vale and Narrabeen where a wide range of everything you need at a family friendly price is always available.
The new JBH-Mitre 10 Catalougue, with specials that run until November 9th, is available HERE and filled with everything you need to spruce up your home for Summer.
Children's Arbor:
With a broken ceramic pot, make a patio for your miniature garden. Make a gazing ball with a marble glued on a golf tee. Turn a bird house into a fairy home. Cut a door where the hole is, and add moss to the roof and gravel 'stones' to the walls. Use sheets of tiny glass tiles to make walkways. Paint rounded upholstery tacks red with tiny white dots for 'toadstools.'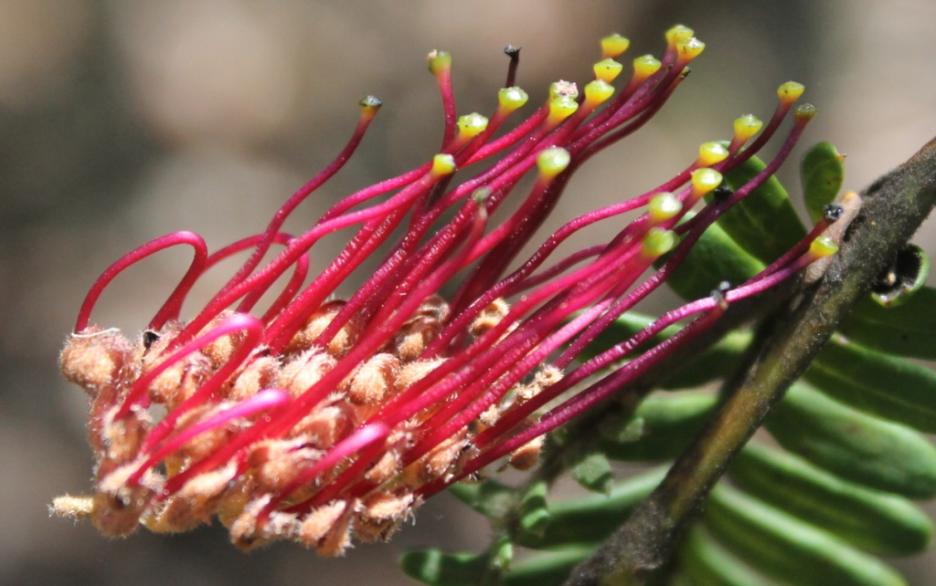 Grevillea caleyi, now critically endangered. Image taken in Bush at Ingleside/Terrey Hills verges - picture by A J Guesdon, 31.10.2014.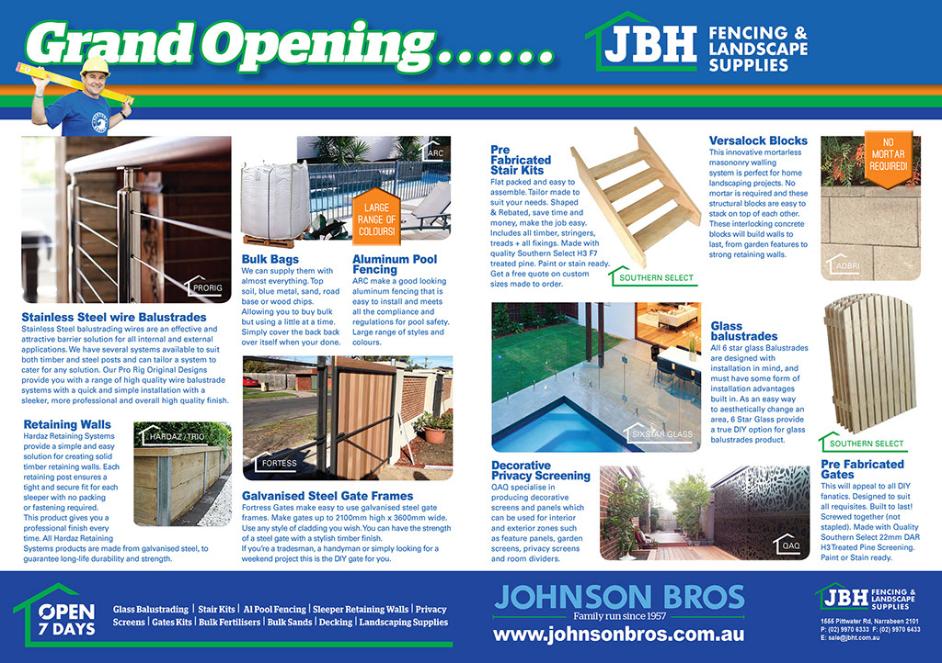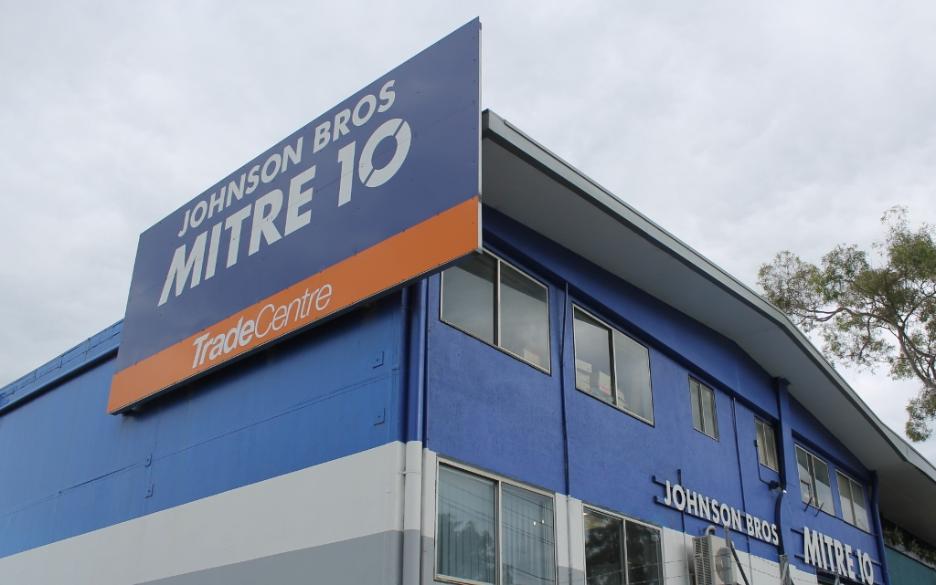 Products advice is available from the trained friendly staff at Mona Vale and Avalon Johnson Brothers Mitre 10.
Click on logo to visit Johnson Brothers Mitre 10 website

Copyright JBH Mitre 10, 2014. All Rights Reserved .