September
29 - October 12, 2019: Issue 423
National Garden Week's 2019 Focus Is On Children: School Holiday Garden Ideas & Congratulations Award Winning Johnson Brothers Mitre10 At Mona Vale
The awards continue,
2019 NSW Store of the Year, 2019 NSW Trade Centre of the Year
and
2019 Village Garden Centre of the Year.
Thank you as always to our amazing staff for the passion that they bring to our family business and to all of the northern beach's for their continued support. Bring on the Nationals in February 2020!
Johnson Brothers Mitre 10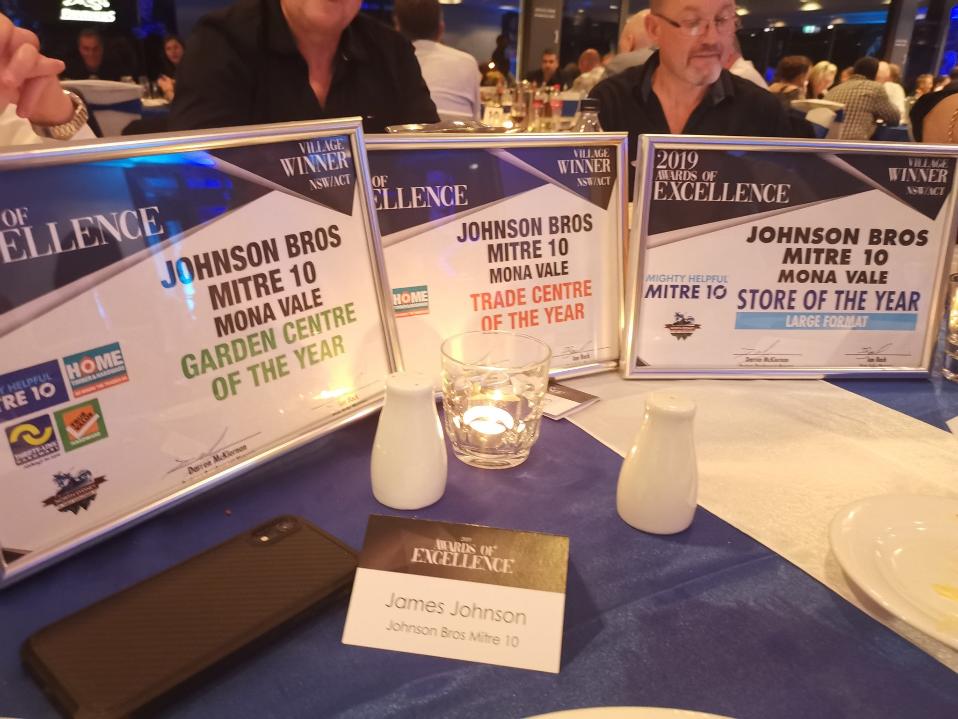 Mona Vale Garden Club's 48th Spring Flower Show is a great inspiration for National Gardening Week (13-19 October 2019), while Johnson Brothers Mitre 10's store at Mona Vale winning the 2019 Village Garden Centre of the Year means we have the best there is within cooee for all our gardening needs.
What is National Gardening Week?
In October 2017, a new and exciting addition to the Australian gardening calendar was launched and celebrated – Australia's inaugural National Gardening Week. Over the past 2 years, events have been celebrated by garden clubs, retirement villages, schools and organisations right across the nation, hosting a variety of activities all centred on an appreciation of gardening.
National Gardening Week offers a wonderful opportunity to celebrate the simple joys of gardening and to highlight the associated environmental, social and health benefits. Whether it be maintaining a few pots on a balcony, a suburban backyard or a large country expanse, the enjoyment, the improved mental and physical wellbeing and the satisfaction gardeners gain from 'getting their hands dirty' is universal.
This year the focus of National Gardening Week is on children. The National Gardening Clubs of Australia are encouraging schools to become involved and organisations to promote events targeted at children, all with the aim of nurturing and inspiring the next generation of gardeners.
The driving force behind the idea is passionate gardener and The Garden Clubs of Australia President, George Hoad. "I have been thrilled at the number of events held and the diversity of activities chosen to celebrate Australia's National Gardening Week over the past 2 years and hopefully in its third year it will continue to bloom and mature."
"I was first made aware of a National Gardening Week on a visit to England in April 2013. The week was celebrated throughout the country with colourful floral displays, show gardens and special events, all focused on the practice of gardening. The Royal Horticultural Society (UK) had launched their inaugural National Gardening Week in 2011 and it has grown into the country's biggest celebration of gardening. I would like to see a similar celebration of gardening and gardeners here in Australia."
The Garden Clubs of Australia Inc., established in 1950, is the nation's premiere organisation for garden clubs and other like-minded groups and today has more than 700 affiliates representing over 45,000 members.
"I see the establishment of a National Gardening Week as an extension of The Garden Clubs of Australia's primary objective, to extend the culture of gardening into the wider community for the benefit of all citizens. With our large network of gardeners to promote and celebrate this event, I feel confident that the Australian community will embrace the idea and be inspired to participate," George Hoad said.
National Gardening Week is open to everybody – people of all ages, organisations, businesses, local communities, local councils, schools, etc. – to participate in and celebrate gardening in any way they choose. Throw a garden party, visit a local park, join a garden club, plant a tree, visit your local nursery or just spend a day relaxing on the lawn – the list of possible activities is endless!
National Gardening Week Activities And Ideas
Herbs in the garden or planted in pots
Herbs are easy to grow and useful in the kitchen – plant up a sunny spot in the garden or gather a collection of pots and enjoy the flavours!
Recycle/upcycle quirky containers
Old paint tins, tool boxes, gum boots, shoes make great herb pots or succulent displays. We also like making mosaics on pots or painting plain ones with lots of patterns and colours.
Create unusual signage in the garden or veggie patch
Use some old bricks, pavers, roofing tiles, rocks and waterproof permanent marker or paint to make unique markers for your veggie or herb patch.
Make a scarecrow
Lots of fun for a classroom activity or rainy afternoon with the kids and a decorative feature in the garden!
Put in a Birdbath
Birds love a drink and somewhere to splash about especially in our hot and dry summers. Buy a birdbath or let your imagination go wild and create your own. To draw in more birds visit Tips for Growing a Native Garden and Attracting Insectivore Birds to Your Garden: DIY Natural Tick Control
Flower garlands
Creating flower garlands is a fun activity for the classroom, garden club or group of friends and how pretty you'll look over a cup of tea afterwards. All little girls love a daisy chain!

Community Gardens
If you don't have the space to garden at home, visit one of Pittwater's local community gardens at Newport and Avalon. You'll get a whole network of friends to advise and assist.
Games and garden quizzes
A fun way to enjoy the garden and educate at the same time, whether in the shade of a tree or indoors on inclement days.
Visit your local garden club
Look up your local club (The Garden Clubs of Australia can assist with locating, ours is the Mona Vale Garden Club - email them here) and go along to a meeting. Garden clubs are always looking for new members and offer everything from guest speakers, trading tables of interesting plants, floral displays, day outings and overnight trips – all with a cup of tea and yummy treats.
Create a sensory garden
Create a sensory garden at home, at school, in a nursing home, your local park – anywhere that will enhance the beauty of the place and excite the senses. When planning a sensory garden, it is important to combine plants and elements that appeal to all five senses – sight, sound, smell, taste and touch. Visit: Go Outside And Play: Creating Garden Spaces To Connect Children With Nature
Plant a tree
Plant a tree in your garden, local park or bush regeneration project – the benefits are amazing! Not only from the pleasure of watching a tree grow and mature, admiring its natural beauty but the fact that it purifies the air by absorbing C02 and other harmful pollutants and releases life giving oxygen. Trees give shade, cool our environment, provide shelter for our wildlife, prevent soil erosion and some give us delicious fruit such as apples and oranges.
Build a bee hotel
Most native bees are solitary and make their nests in a variety of places such as soils, hollows in trees, decaying wood, hollow stems – building a bee hotel is the perfect way to encourage them into your garden, your school yard, etc.
Build a compost heap
Recycle all your vegetable and fruit scraps and create a wonderful soil conditioner and plant food.
Plant up a veggie patch
If your garden or school doesn't already have a vegetable patch, why not create one! Alternatively, help your youngsters plant out some of their favourites at home - pulling their own carrots or harvesting their own corn will be a sheer delight and increase appetite. If you don't have room for a veggie garden, consider a Vegepod, Mushroom or Veggie Kits or smaller pots and Make Your Own BBQ Kitchen Garden: Gifts That Grow Past That Giving Day or DIY Ideas for Children: Little Vegetables Garden, Swing, Windchimes and even a Summer Salad Garden
Flower gardens
Whether in a pot or beds in the garden, the fragrance and colour display that flowers bring to a space is magical.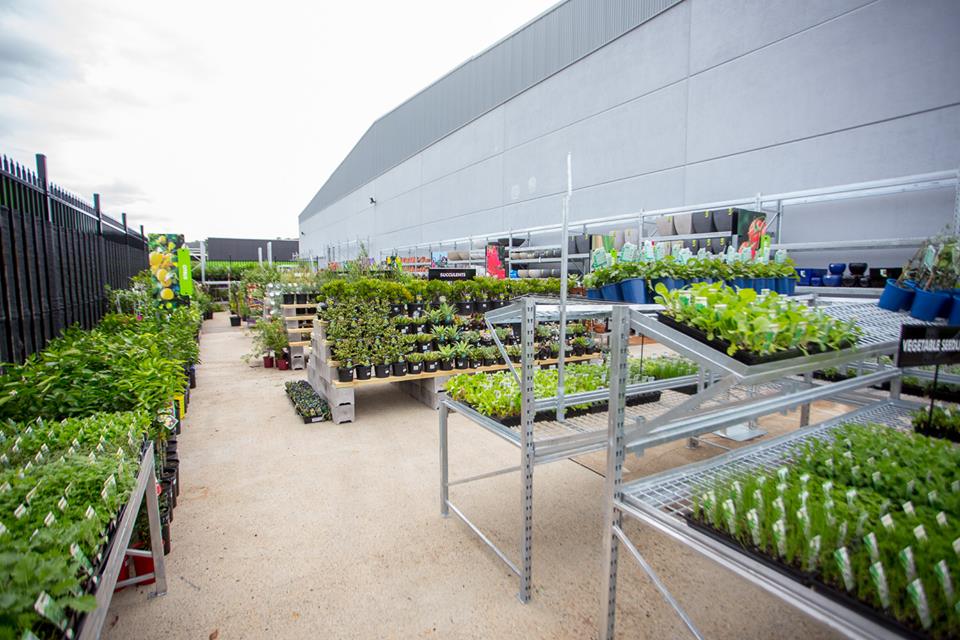 Green Life Garden Centre at Johnson Brothers Mona Vale
Products & Tools To Help You Get It Done
from the Johnson Brothers Mitre 10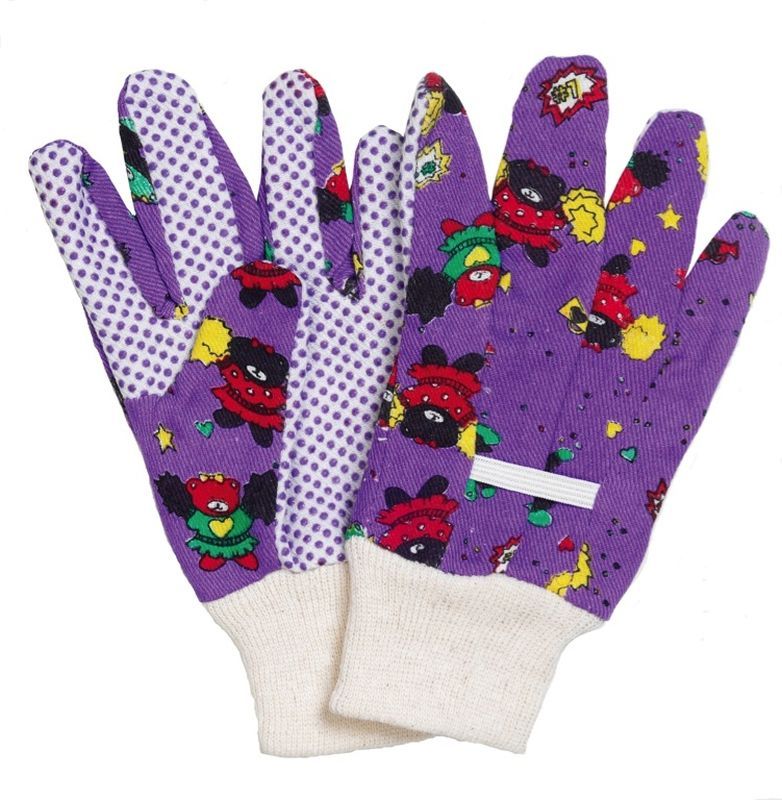 LITTLE GARDENER GLOVES: $2.49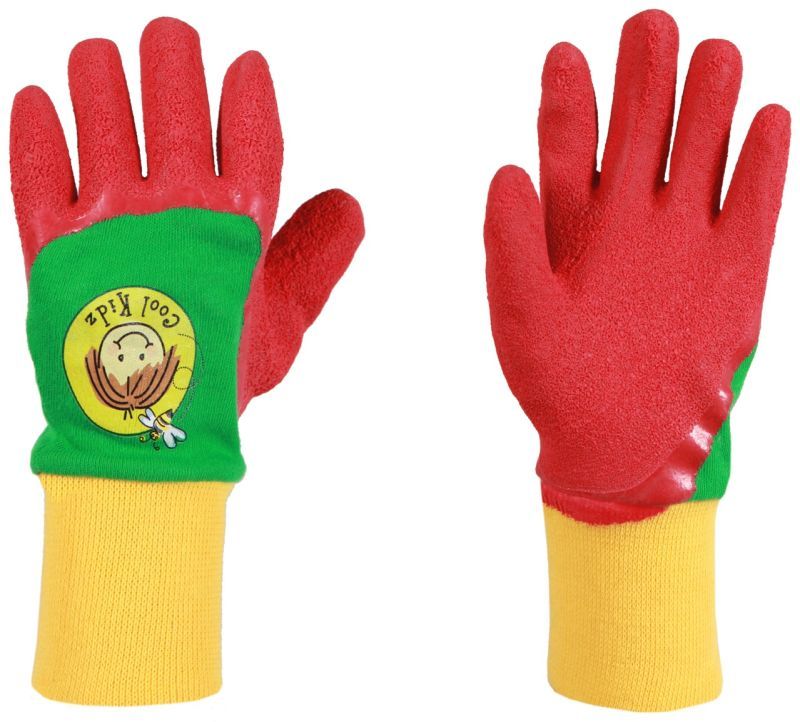 KIDS JUNIOR GARDENER GLOVES: $6.20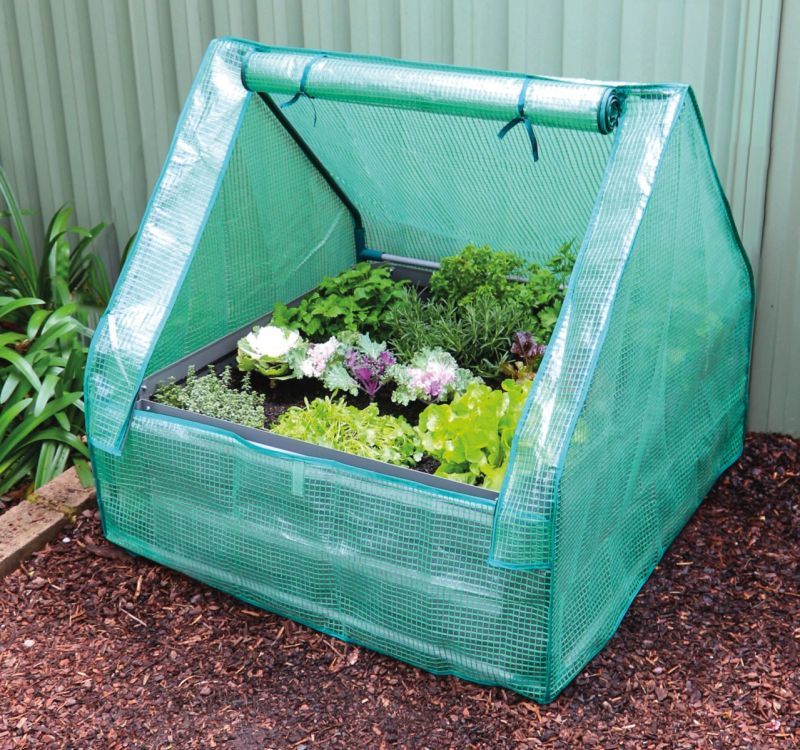 GARDEN BED 3 IN 1 BONUS PACK: $90.00
Includes garden bed 850(L) x 850(W) x 300(H)cm, drop over greenhouse 900(L) x 900(W) x 920(H)cm gardening gloves and store bag. (Plants sold separately.)
EGG SHAPE PLANTER METALLIC PEARL POT: $34.95 - 32cm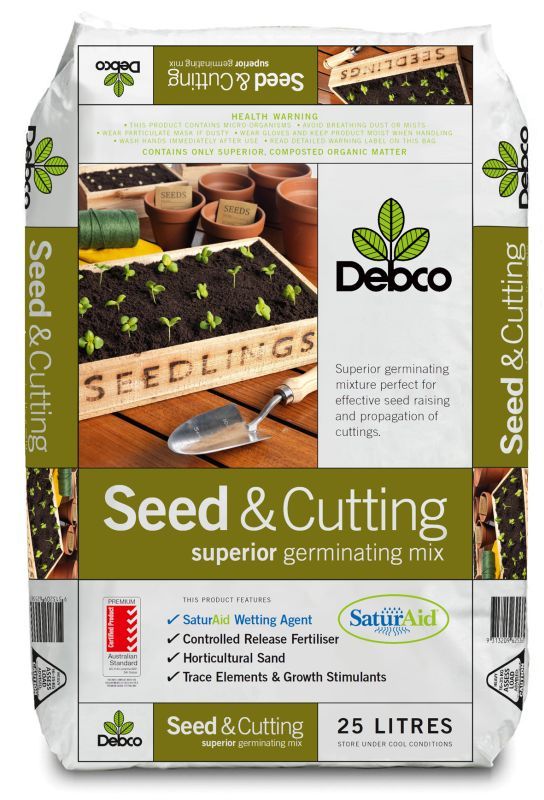 DEBCO SEED & CUTTING SUPERIOR GERMINATING MIX 25L: $12.95

TUMBLEWEED COMPOST BIN 220L: $54.50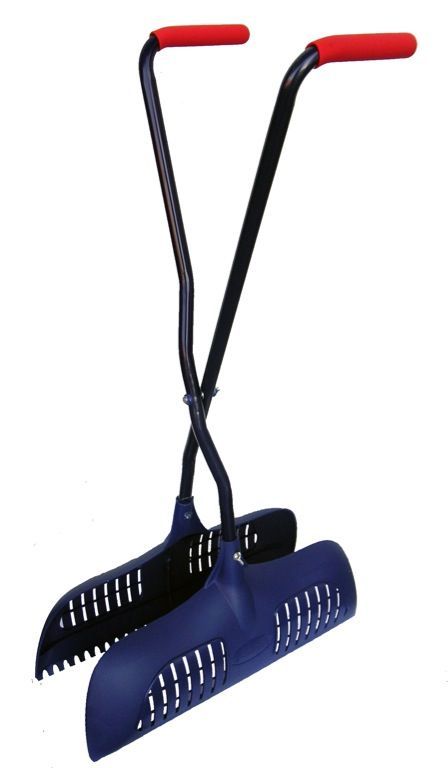 SPEAR & JACKSON LEAF GRABBER: $43.00
Large light weight scoops for easy use. Easy scissor action. Soft grip handles.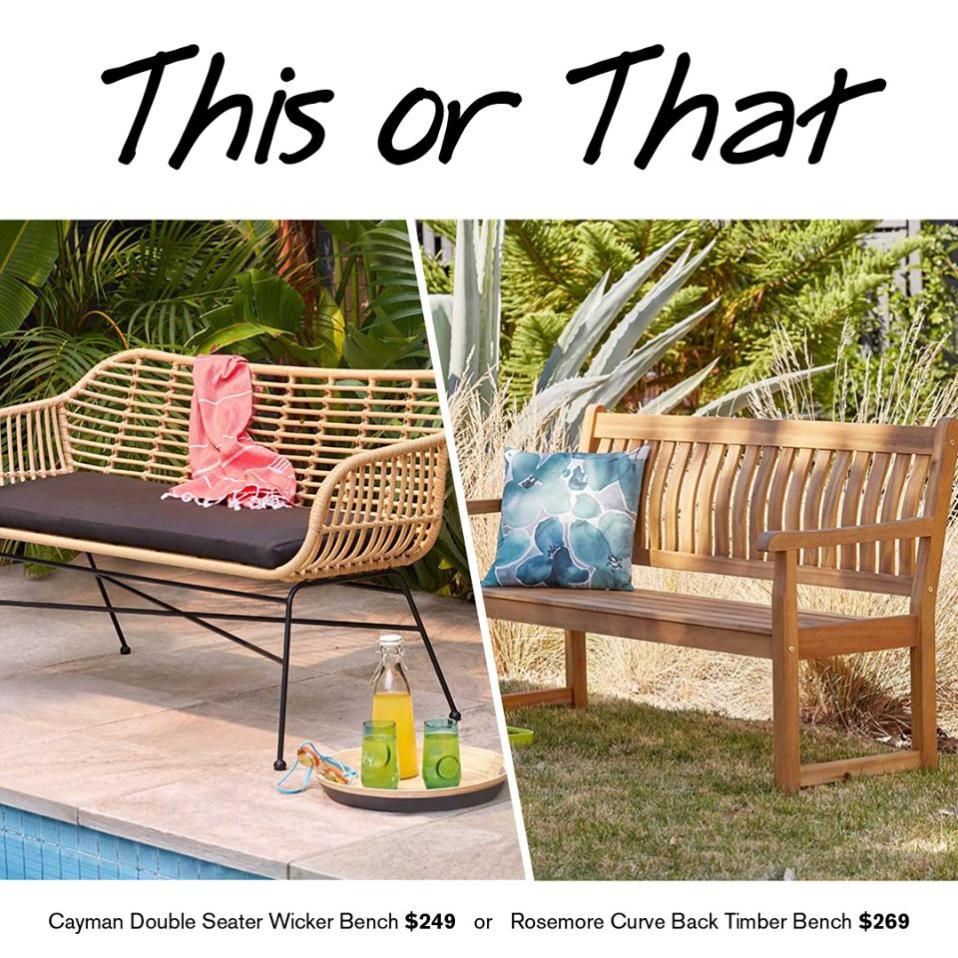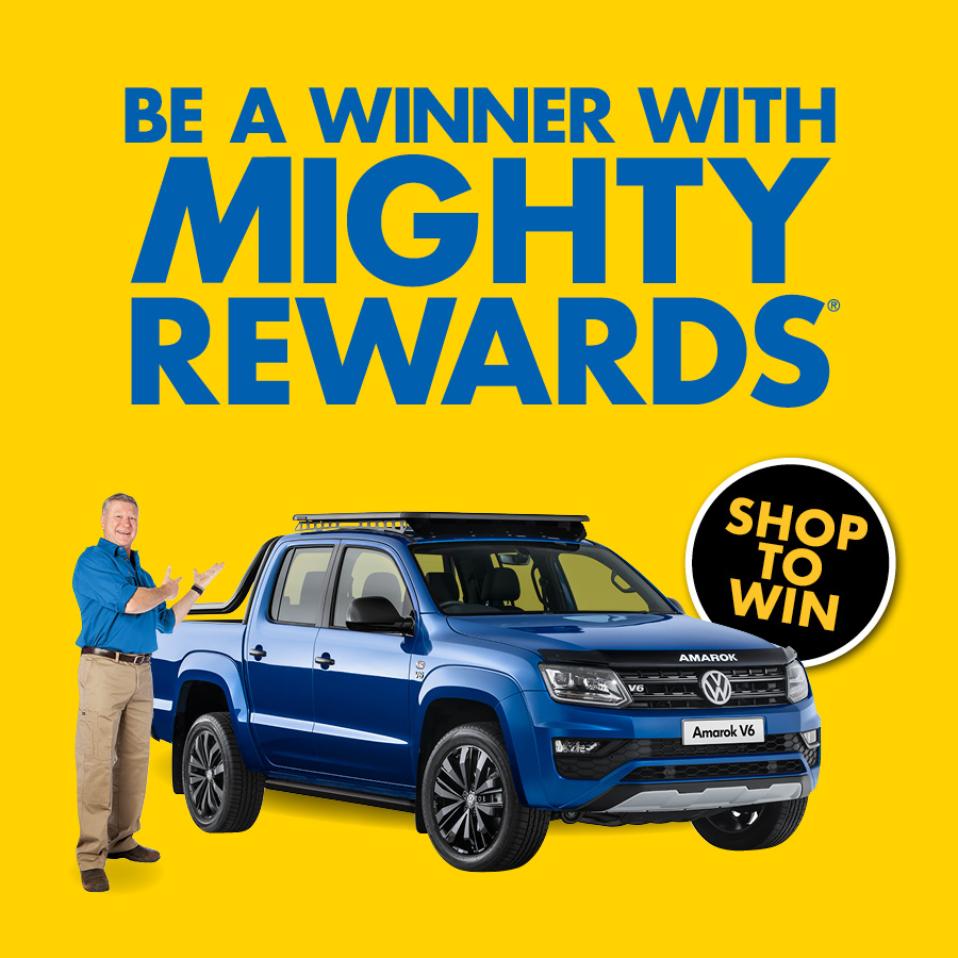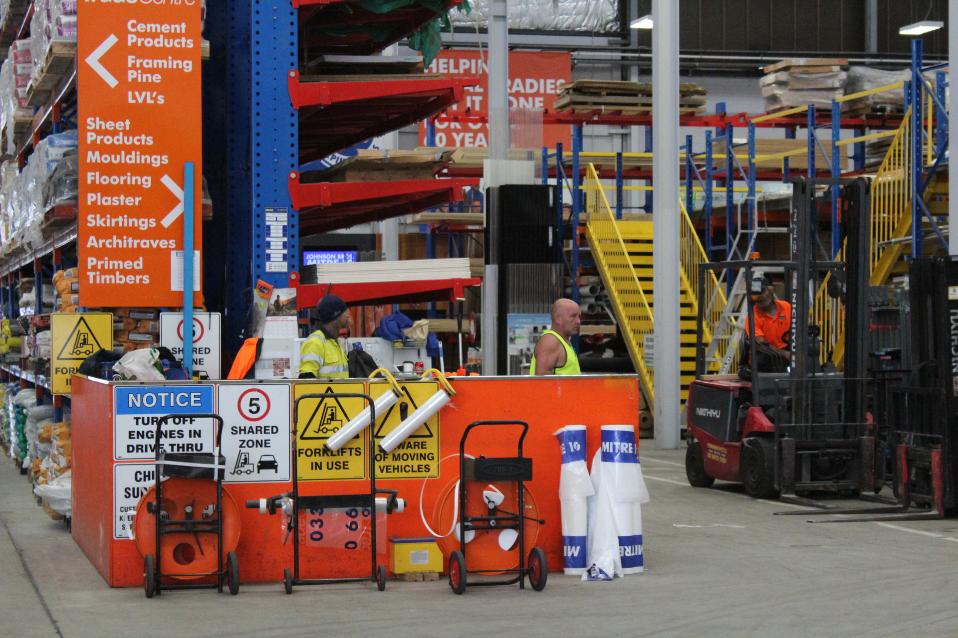 Johnson Brothers Mitre 10 Trade Centre at Mona Vale - everything you need under one roof.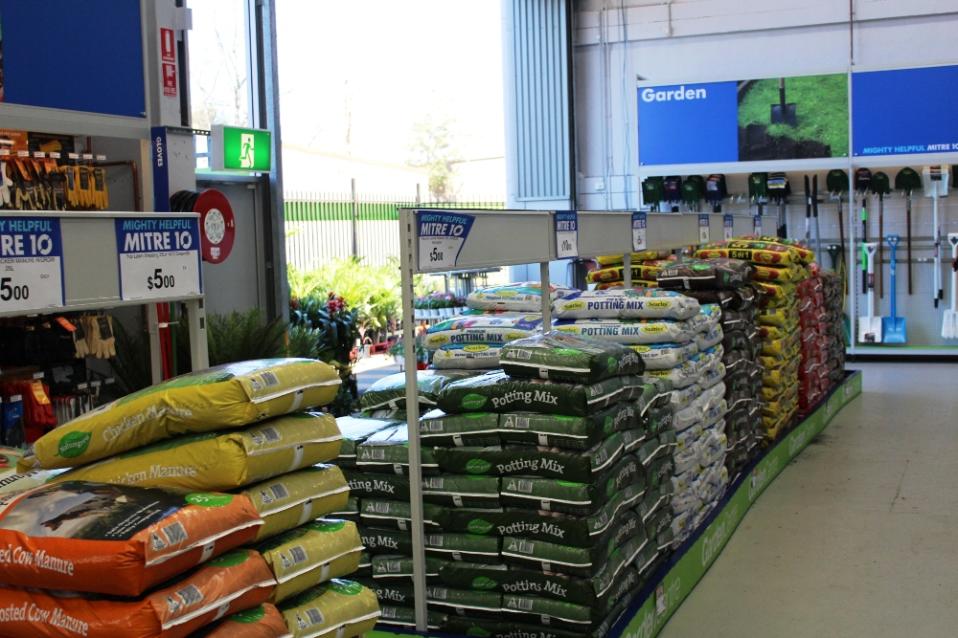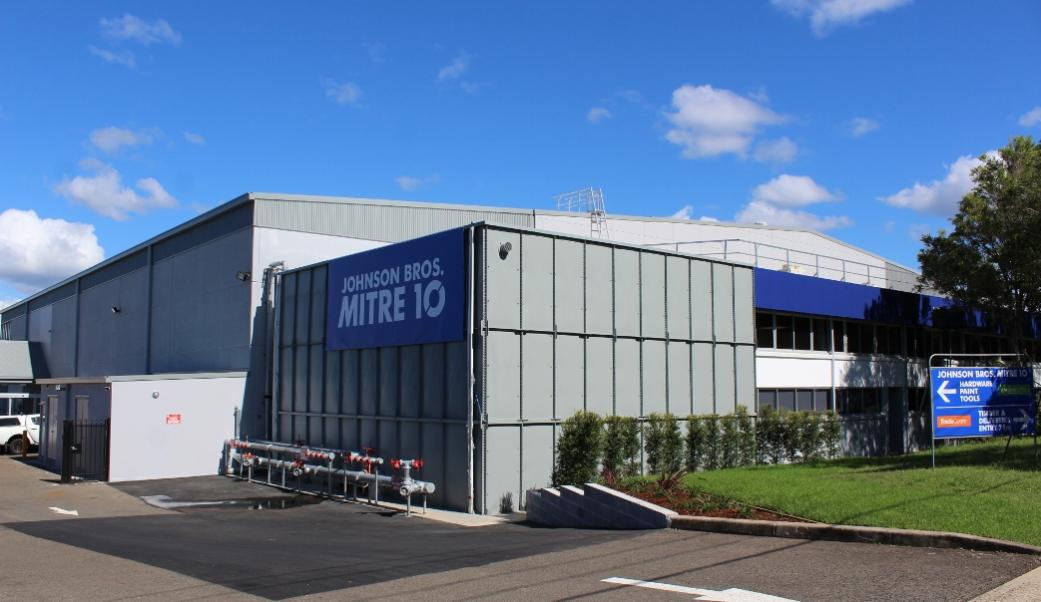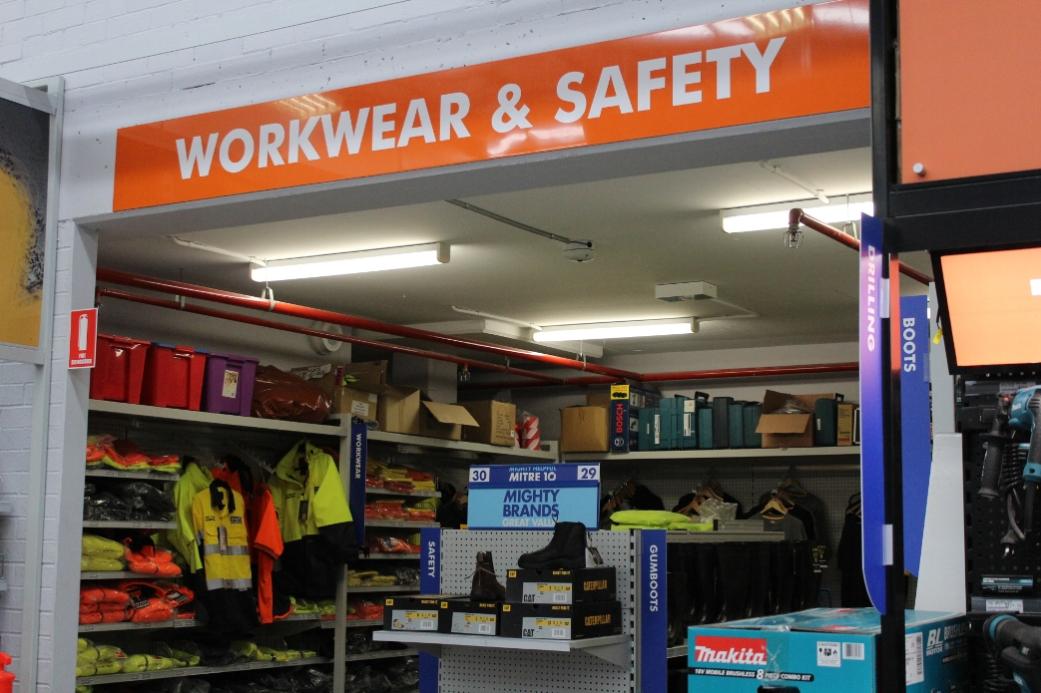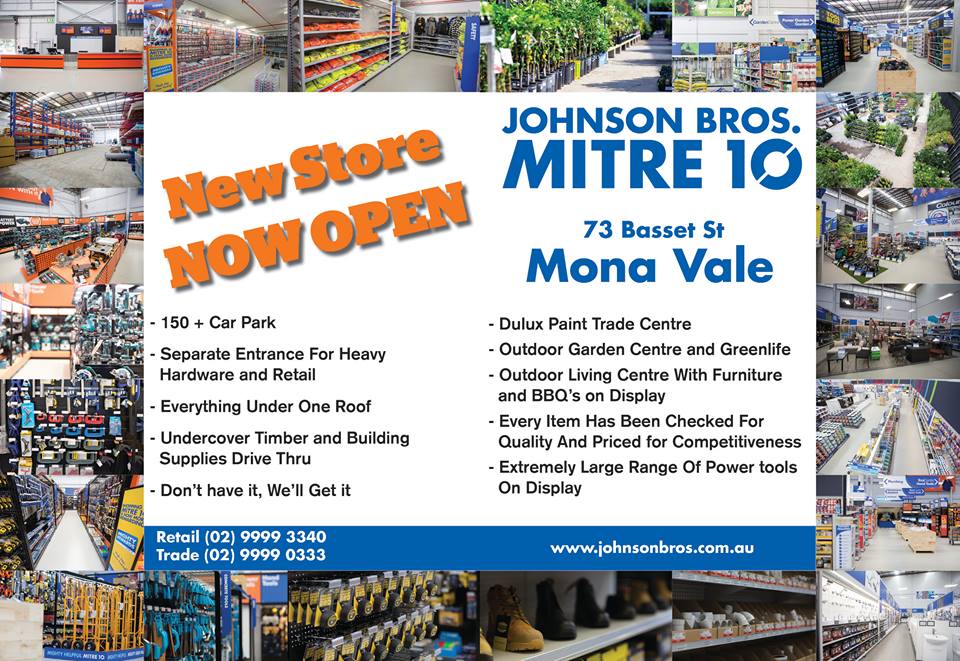 Johnson Brothers Mitre 10 New Store
73 Bassett Street
Mona Vale - Online Store: Jbhmv.Com.Au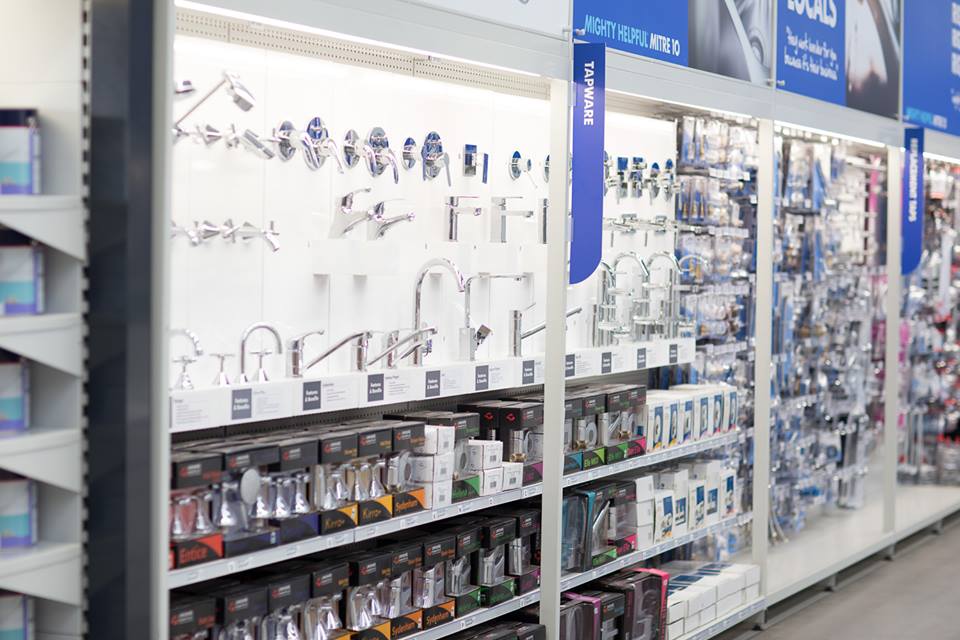 Products advice is available from the trained friendly staff at Narrabeen, Mona Vale and Avalon Johnson Brothers Mitre 10.
Click on logo to visit Johnson Brothers Mitre 10 website
Johnson Bros Mitre 10 - Avalon (02) 9918 3315
Johnson Bros Mitre 10 - Mona Vale (02) 9999 3340
JBH Timber & Building Supplies (02) 9999 0333
JBH Fencing & Landscape Supplies (02) 9970 6333
www.johnsonbros.com.au Online store: jbhmv.com.au

Important
All information and tips in this publication are of a general nature only and neither Johnson Brothers Mitre 10 or Pittwater Online News does not warrant the accuracy or completeness of the information and tips in this publication. This publication is not intended to be a substitute for expert advice.
Johnson Brothers Mitre 10
advises you to always consult an experienced and qualified person when undertaking jobs of this kind (including consulting a qualified tradesperson such as an electrician or plumber where relevant expert services are required).
You should also consider any safety precautions that may be necessary when undertaking the work described in this publication (including wearing any necessary safety equipment such as safety glasses, goggles or ear protectors or hard hats). The information and tips in this publication are provided on the basis that
Johnson Brothers Mitre 10
and
Pittwater Online News
excludes all liability for any loss or damage which is suffered or incurred (including, but not limited to, indirect and consequential loss or damage and whether or not such loss or damage could have been foreseen) for any personal injury or damage to property whatsoever resulting from the use of the information and tips in this publication.
Pittwater Online News and
Johnson Brothers Mitre 10
also advises there may be laws, regulations or by-laws with which you must comply when undertaking the work described in this publication. You should obtain all necessary permissions and permits from council and/or any other relevant statutory body or authority before carrying out any work. Major projects published in this publication always list these and/orlinks to where you may research what your own project requires to meet regulations.