March 20 - 26, 2022: Issue 531

Maintenance Of Your Home's Outside Areas After Storm Events: Paths, Walls & Windows, Dampness Under The House, Dying Lawns And Plants - The DIY Checklist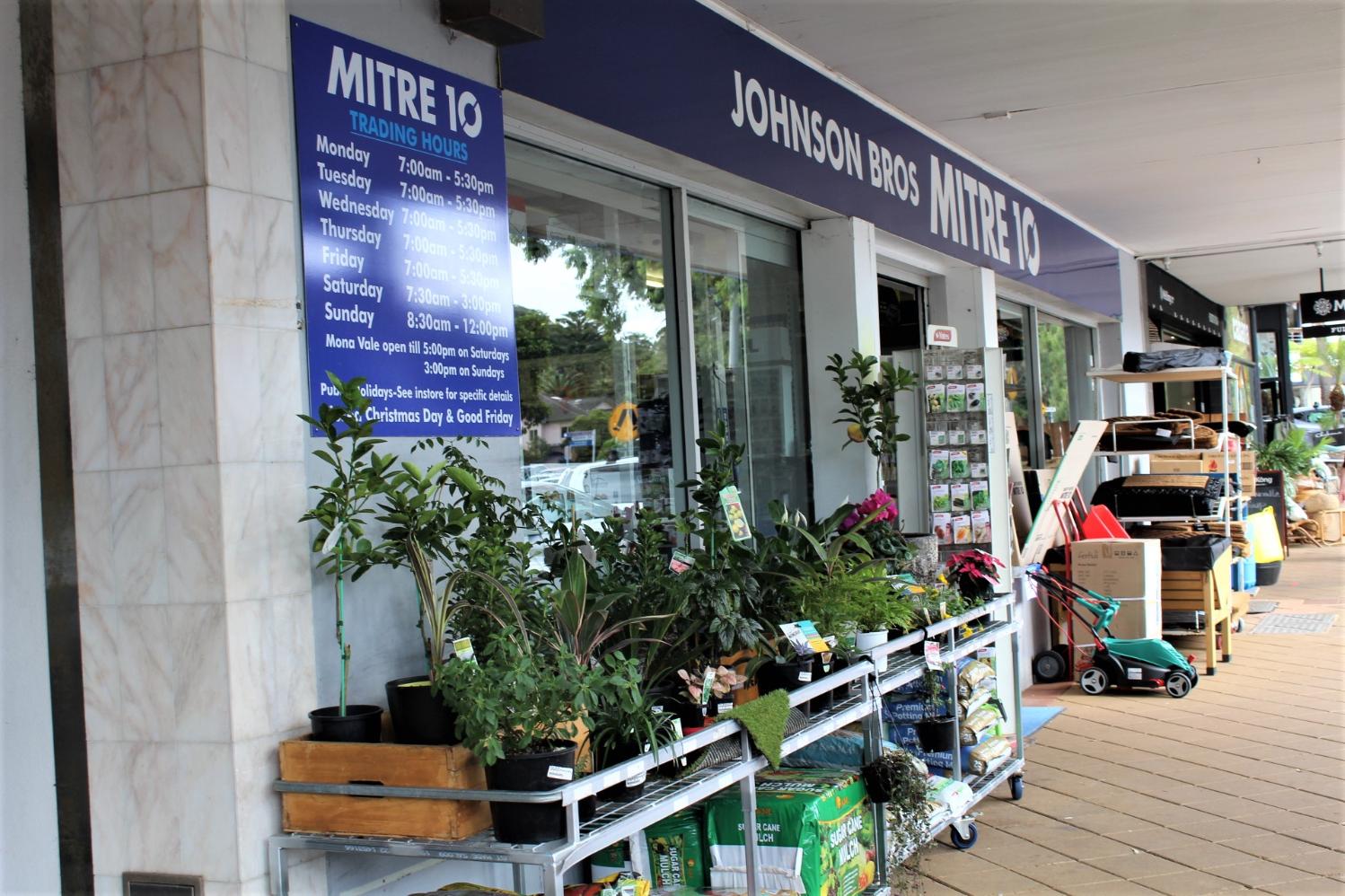 Johnson Brothers Mitre 10 at Avalon Parade, Avalon Beach
Persistent torrential rain over the last months has produced conditions that accelerate the growth of slime on your outdoor hard surface areas, making these dangerous.
The same will apply to exterior walls of your home, windows and window framing and even under the house. Persistent water running through a property or in areas that have flooded can cause water to be trapped under the home or in the house walls, which will lead to further problems.
There is also a range of items we store in the garden shed or in the garden itself; furniture that needs to be cleaned and tools that need to be checked by a licensed professional if they are electrical.
If your lawn has been under water or now has a layer of mud over the surface, or other areas of the garden have been inundated you will need to help those plants survive. Plants that have been standing in water too long can experience root rot. Saturated soils can cause a build up of toxic compounds; photosynthesis will be inhibited, slowing or even stopping plant growth. Excessively wet soils also favour fungal growth.
Damp conditions also help along weeds, while plants that are closer to the house can be funnelling water under the home.
Drains may also become chocked with runoff of leaves and other debris during and after storm events and this too will cause flooding.
Basically it's all about sticking to 'the four Ds' when managing water flow about the home to reduce damage from high intensity rainfall: deflection (keep it out), drainage (get it out if it gets in), drying (allow wet materials to dry) and durability (select materials that can withstand the effects). Options include:
This Issue a few tips to help your outdoor spaces be safer after weather events and what you can do to help any impacted plants or garden areas. Some of these topics have been part of other DIY pages - linked to where they may help you.

Dress for Success
Before you commence make sure you're 'dressed for the task ahead' and get some gloves on, decent non-slip shoes or boots and maybe consider putting on an insecticide and a hat if you're going to be trimming away overhead branches from around the home to prevent any insects or spider bites. Ticks and mosquitoes thrive in these conditions, so look after yourself so you can then look after the home.
Even when using the natural based products listed here to help you get the work done, all found at Johnson Brothers Mitre 10, wearing a mask to look after your lungs is always recommended, and when using tools like a water pressure that uses the force of water, eye protection is a good way to ensure any little bits of refuse or any other twig or stone propelled away doesn't end up in your eyes.
Safety First: Clean those hard surface outdoor paths, pavers and patios
First, let's stop anyone slipping or falling on a slimy path or outdoor area and injuring themselves. The tool you need here, and for cleaning many of these outdoor areas is a water pressure cleaner. Using one of these will eliminate the need for pouring commercial grade cleaners on hard surfaces and killing adjacent plants as well as sending all those chemicals down the drainpipe and out into our waterways.
There are now a range of water pressure cleaners on the market. Talk to your trained friendly Johnson Brothers staff members about what your needs are regarding areas, how much area, and what uses you will need it for (they're great at cleaning a lot of other places/items too) to work out which one will suit you best.
Persistent and even long term stains on hard surfaces can still be removed without resolving to something that can take the hairs off your inner nostrils if inhaled. White vinegar and a little scrubbing with a brush is a very effective, eco-friendly way to remove rust stains from concrete—even those that are decades old. Pour the white vinegar directly onto the stain, allow the liquid to penetrate the area for 20 minutes, and scrub with a stiff-bristled brush.
The same applies to hard surfaces made from wood, these too can grow slime and that needs to be removed. A water pressure cleaner will work well in this instance. You may need to reapply a wood oil or wood stain afterwards to protect those wood deck areas afterwards and for the months ahead.
Exterior of house Structure
Check Exterior Walls
Pick a bright Autumn day to have a look at brickwork or weatherboards to make sure there are no cracks or flaking that need to be repaired. Water can find its way into the smallest defect and swell wood or make cement looser and cause problems beneath your floorboards – a pointing compound or putty and paint now will save you too much work when the rains come.
It is also a good idea to check there is no soil or other debris build up against any house walls which could cause a breach of your damp proof course. You will need to look under your house as well as all around it to check walls are free of any potential problems.
Check Air Vents and Air Bricks
Check that air bricks are clear of dirt and debris to ensure you get a proper flow of air under your suspended floor which helps prevent condensation and wet or dry rot.
Check Ventilation
One way to prevent under-house dampness is to install an Edmonds Ecofan ventilator. Johnson Brothers Mitre 10 ran a DIY page on this a few years ago HERE.
Fixed roof vents atop rooves should also be checked when you are cleaning out debris from gutters and roof valleys. Also ensure any Chinaman's Hat has not rusted and is still secured firmly to the roof vent - if the screws have rusted a strong wind could displace the hat protector and you will have rain pouring into your roof cavity.
Check Your Guttering and Downpipes
As with the rest of your roof, the guttering and downpipes will deteriorate over time. A small amount of rust will quickly become a hole beneath which any path or part of the garden this water build-up falls on becomes slippery in the case of a path and a channel for water close to your homes walls in the other. Downpipes similarly need to be checked – if the joining is leaking it needs to be resealed with a Silicone. The stormwater drain the downpipe channels rain into should also be checked now and cleared of debris to prevent flooding. If you are installing or have installed a Rain Water Tank, these pipes should be checked too to ensure all that water you're saving for a non-rainy day is available.
Sections of guttering that have rusted through will need to be replaced. If it is only a minor problem, applying a seal or metal protectant and repainting will ensure the rain stays in the guttering, not pouring out of it.
Protect Exterior Window Frames
Check the sealing around glass windows and wooden frames - reputty and reseal if required. If you have wooden window frames these too may need a spruce up prior to damper months by sanding back, filling any cavities with a good putty, re-priming and repainting. If you have aluminium window frames these too should be checked - reseal any joint leaks and check for corrosion. If you have spots of rust, use wire wool to gently scrub away the rust being careful not to scrape areas adjacent then apply a water repellent.

Repointing Your Roof
Whether you have tiles or tin your roofing will wear out over the decades it is exposed to sun, rain, wind and damaging hail. Many a problem has been caused by not regularly maintaining or repairing cracked or slipped tiles or deteriorated tin sheets while the sun still shone. If you have cracked or slipped tiles, damaged or old flashing, roof valleys that are full of debris, these will funnel water into your roof, onto gyprock that will then break and pour a nice mess into the room beneath it. even though the cavity between tiles or tin and ceiling is 'sealed' dust and leaves can accumulate there too, blown through the smallest of slivers, and these too will come down if your roof is breached and causes the gyprock to break.
If you have terracotta tiles re-pointing involves ensuring the original cement mortar or 'bedding', which is what holds roof capping tiles in place, is maintained as it will break down. This will crack over time and Roof Pointing, or repointing is applying a second layer which goes over the top of the bedding, sealing these cracks, to help create a stronger hold for the tiles and re-seals the roof against dust and water. Cement mortar used to be used for roof pointing but has been replaced by flexible pointing compounds. These are fairly easy to apply and even come in a range of colours to match to your original mortar. A brickies trowel and a few hours should get the job done.
First you will need to prepare these areas for repointing; brush away any loose mortar and reapply where it has gone completely. Don't worry of this re-cracks – the repointing compound will seal it. Before you climb on the roof you will need to ensure you have the right safety gear.
In and around the Garden Shed
Hand tools should be dried. Use a lubricant water-repelling spray such as WD-40 to get into hinges and joints. Electrical tools should be checked by a licensed electrician before use.
Sporting equipment can be cleaned using normal cleaning products and disinfectant. Paints and poisons should be disposed of appropriately and safely (talk to your council).
Garden tools you store outside the shed should also be cleaned, reoiled and placed above the ground level for storage. For tips on great garden shed design and storage solutions visit: Late Summer and Early Autumn Projects: A Shed For All Storage Solutions + Garden Tasks + Keeping Our Waterways Clean
The same will apply for any garden furniture. Give it a good clean with a water pressure cleaner or a scrub with a white vinegar solution and then reoil to protect it if it's wood.
Drowned Lawns and Plants
As soil type is an important factor in regard to drainage patterns, amending your current soil may help reduce the impact of garden flooding in the future. Sandy soil drains much faster than clay-based soils, which remain wet for longer durations. Planting in raised beds and using berms to divert excess water away from trees and shrubs will help your garden's plants. If possible, avoid planting in areas that drain slowly or remain flooded after a heavy rainfall. If your soil is subject to standing water, it is best to plant species that are tolerant to wet soils.

Hose any salt or muddy water off the lawn and shrubs - too much dust or mud on any plant leaf blocks sunlight and reduces the plant's ability to photosynthesise.

Lawns can survive being underwater for up to four days. You may have to replace the lawn if mud is thicker than one inch deep, or if there is erosion, or chemicals were in the floodwaters.

Trees that are stressed are more susceptible to secondary problems, such as cankers, fungi and insect pests. Tree roots may also become exposed due to soil erosion following flooding. These roots should be covered with soil to prevent drying out and damage of exposed roots.
Wet weather also means weeds will sprout - while the soil is still damp they are easier to remove and dispose of into your compost heap. This also applies to any plants growing close to the home or gutter; trim overhead branches and pull back any ground level plants that are too close to the exterior walls.
Usually, it takes about a week or two to determine the extent of damage to your plants and whether they will survive. During this time you can help them by applying fungicides and insecticides to control diseases and pests that may attack them in their weakened state. If plants are kept free of insect and disease pests, their chances of survival even after a flood or rain event are higher.

Tools And Products From Johnson Brothers Mitre 10 To Help You Get The Job Done: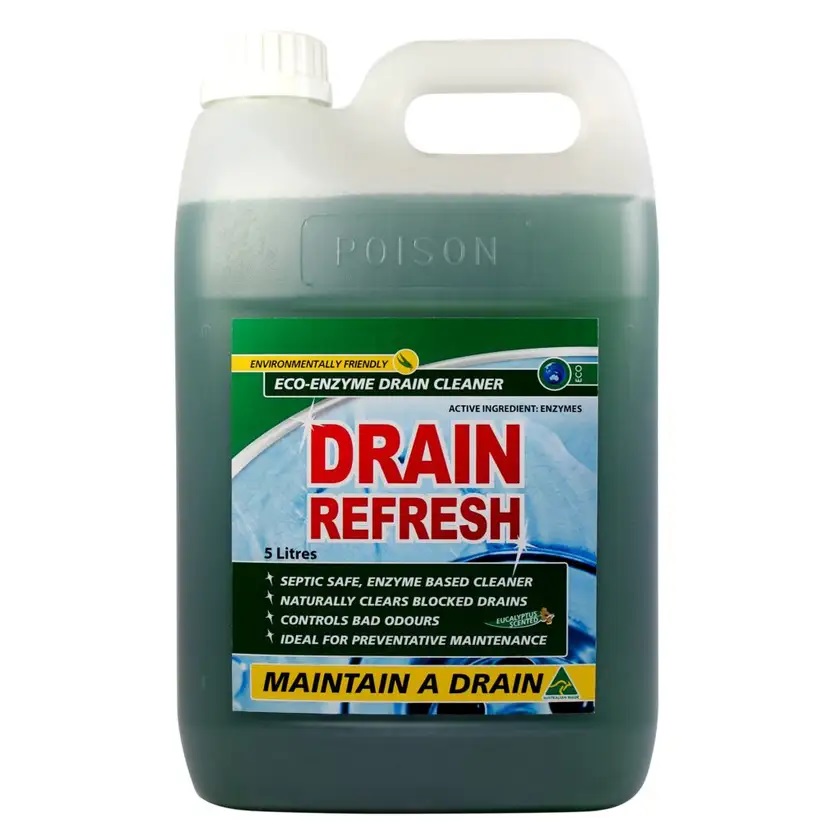 BOSTON Drain Refresh Eco Enzyme Drain Cleaner 5L: $71.00
Septic safe, enzyme based cleaner. Naturally clears blocked drains. Controls bad odours. Ideal for preventative maintenance.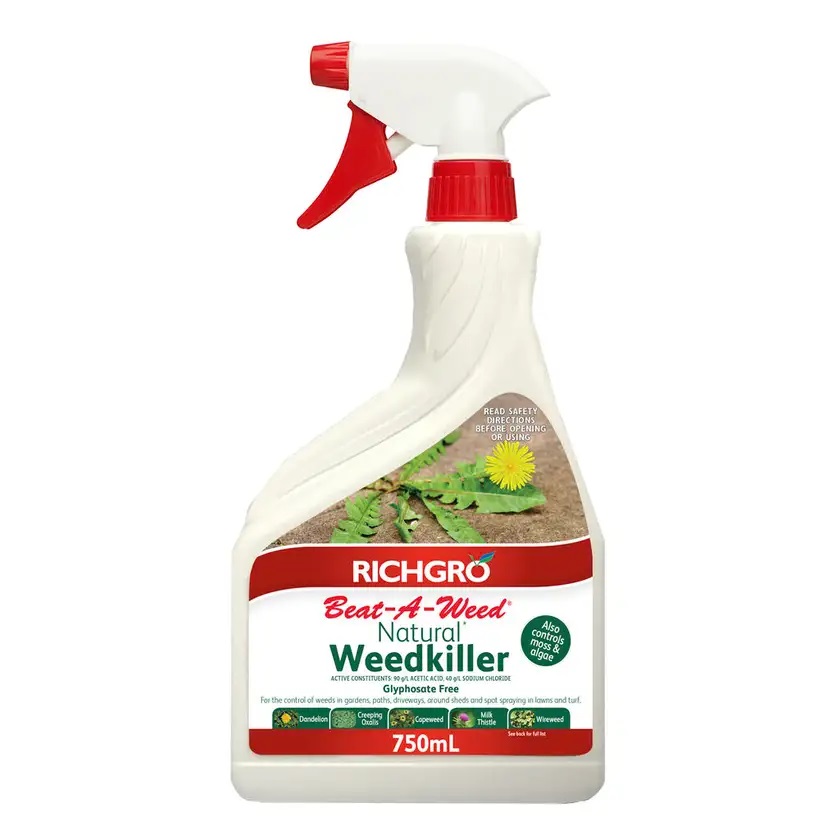 Richgro Beat-A-Weed Natural Weedkiller 750ml: $9.20
Natural actives - acetic acid/vinegar and sodium chloride/salt. Fast acting -results within hours. Controls weeds, moss, algae. Ready -to-use formula - Actives: 90g/L Acetic Acid, 40g/L Sodium Chloride.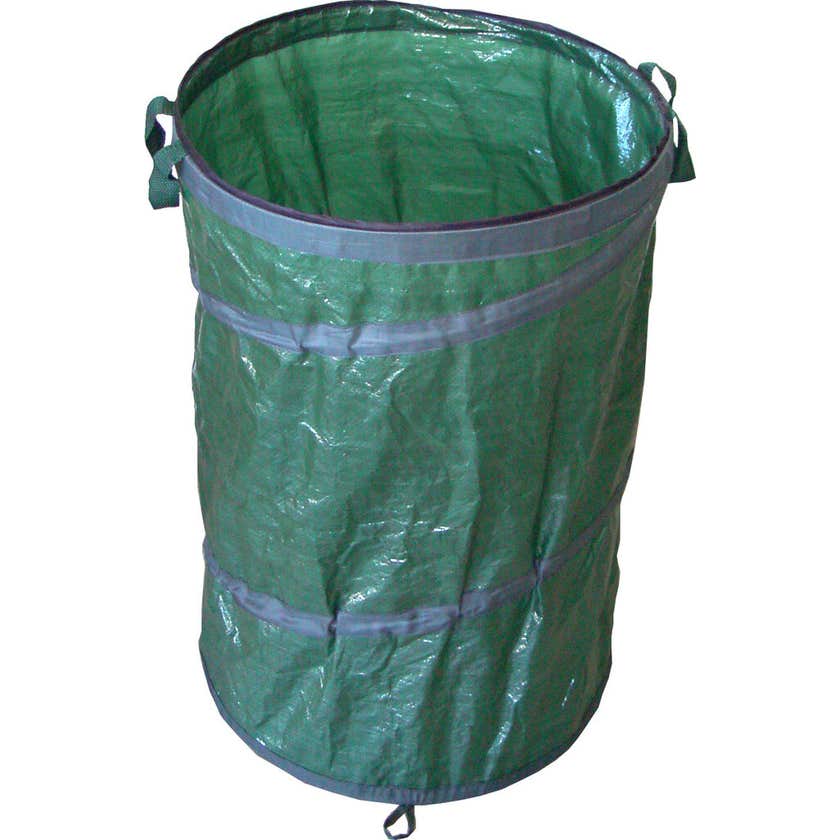 Greenleaf Pop Up Garden Bag 450 x 450 x 580mm: $10.00
Folds flat for easy storage; Pop and open in a split second; Maintains shape with a strong cocealed spiral steel bar; Extra strong handles.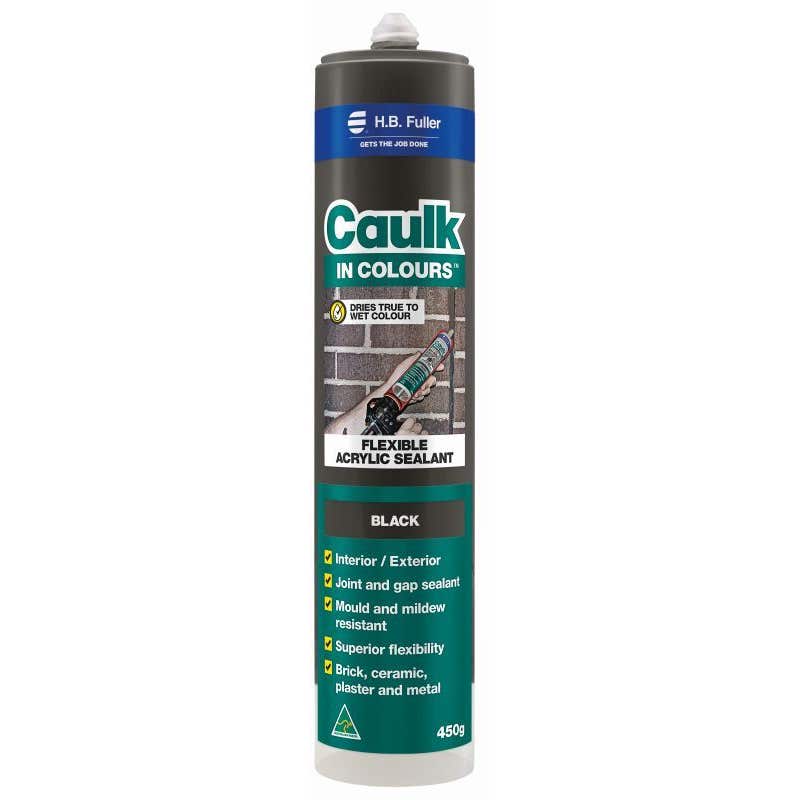 H.B. Fuller Caulk In Colours 450g: $10.00
Paintable; Water clean up; Dries "true" to wet colour; Flexible; ±20% joint movement capability; Interior/exterior use; Resists long term splitting and cracking.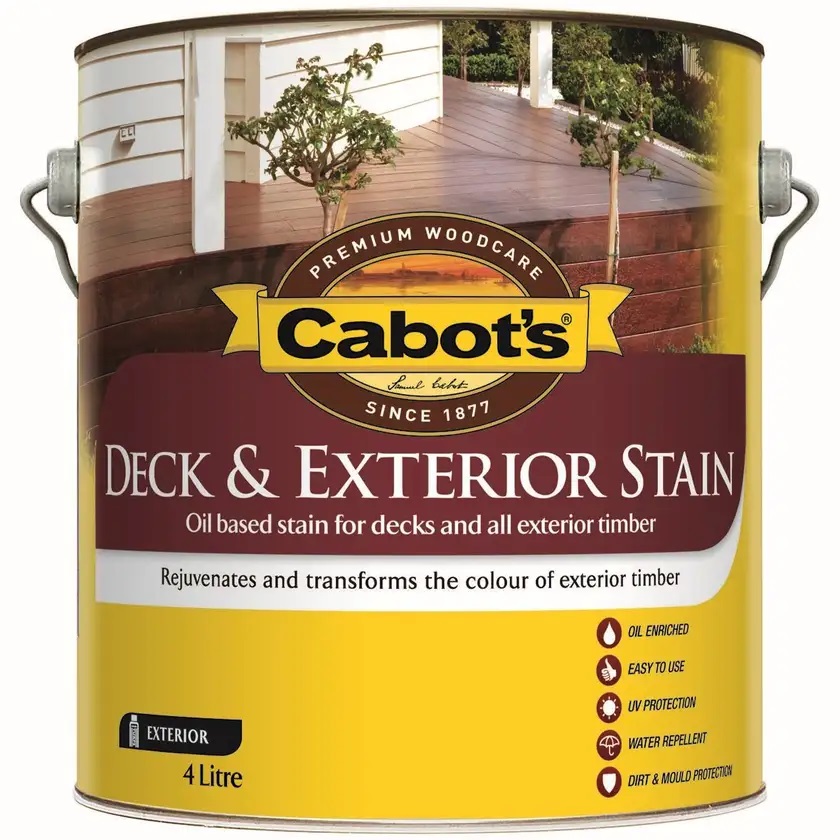 Cabot's Deck & Exterior Stain Oil Based: From $51.50
Oil based stain for decks and all exterior timber. Rejuvenates and transforms the colour of exterior timber.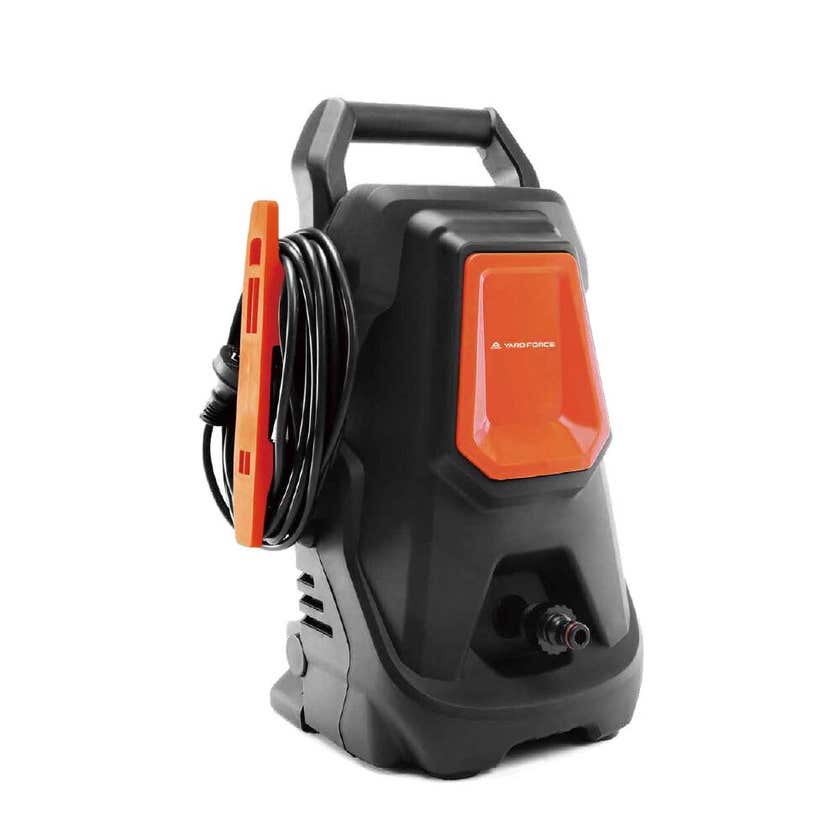 Yard Force 1500W Pressure Washer: $99.00
1500W Power; 1750PSI Max pressure; Auto-stop & restart; Includes 4m water hose.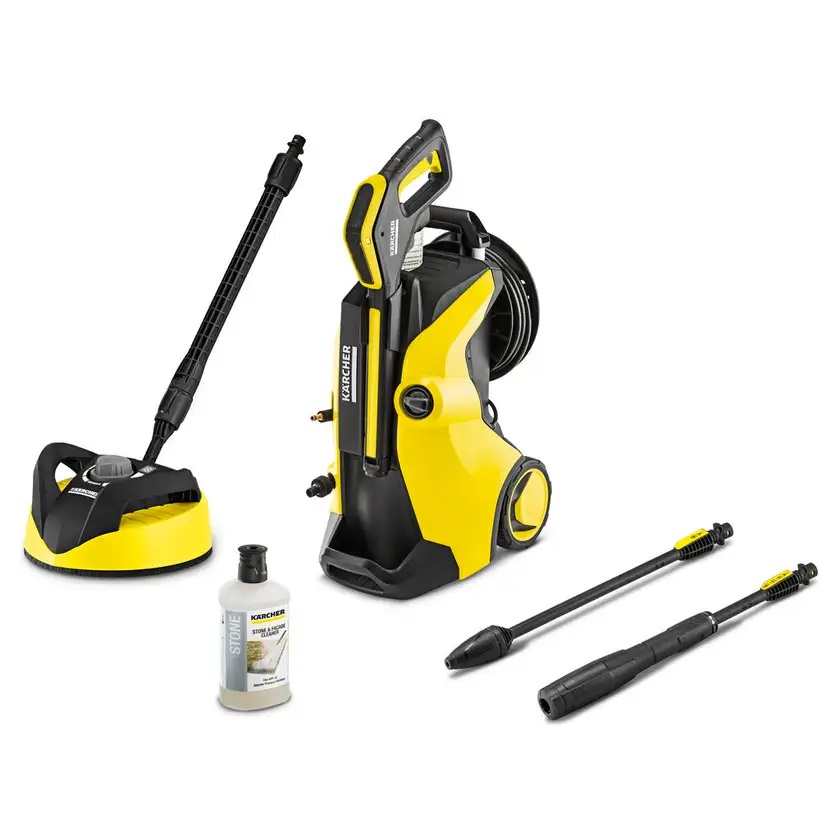 Karcher K5 Premium Full Control Home Pressure Washer: $778.00
Includes hose reel and surface cleaner. Control water pressure with buttons on the gun with the 'Full Control' feature.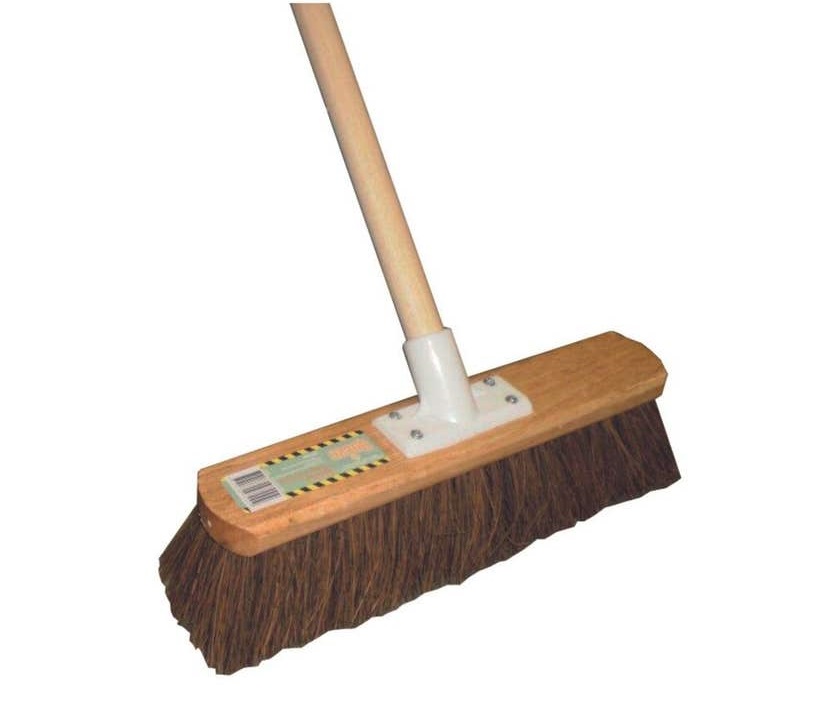 Bassine Broom 350mm: $18.50
Natural fibre; Heavy duty bristles; 1500mm x 25mm wooden handle; Suitable for outdoor dirt and grease removal.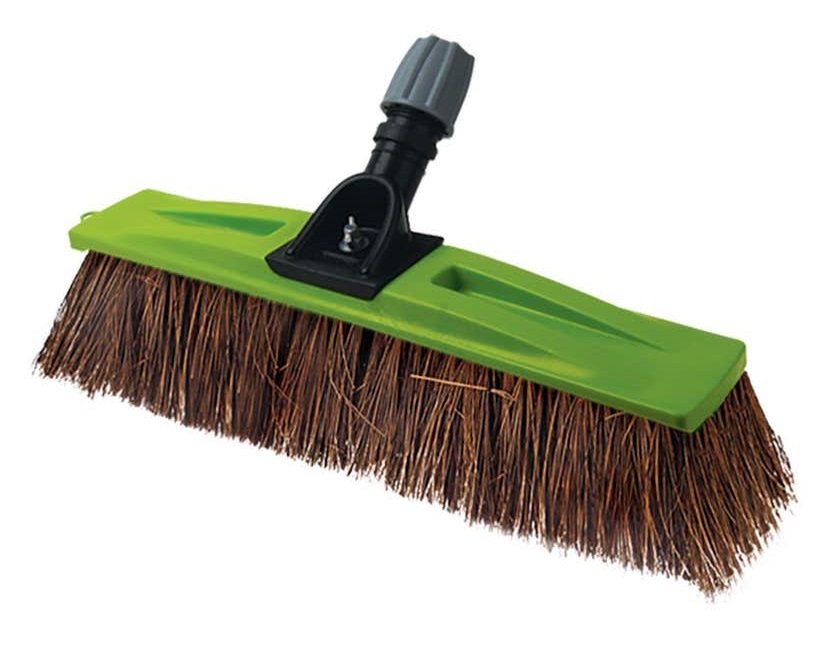 Sabco Outdoor Broom Head 600mm: $33.95
All purpose, ideal for all work sites. This broom head is ideal for all work sites where contact with petrochemicals and other solvents may be made. Reversible head rotates to ensure even wear, doubles the life of the broom.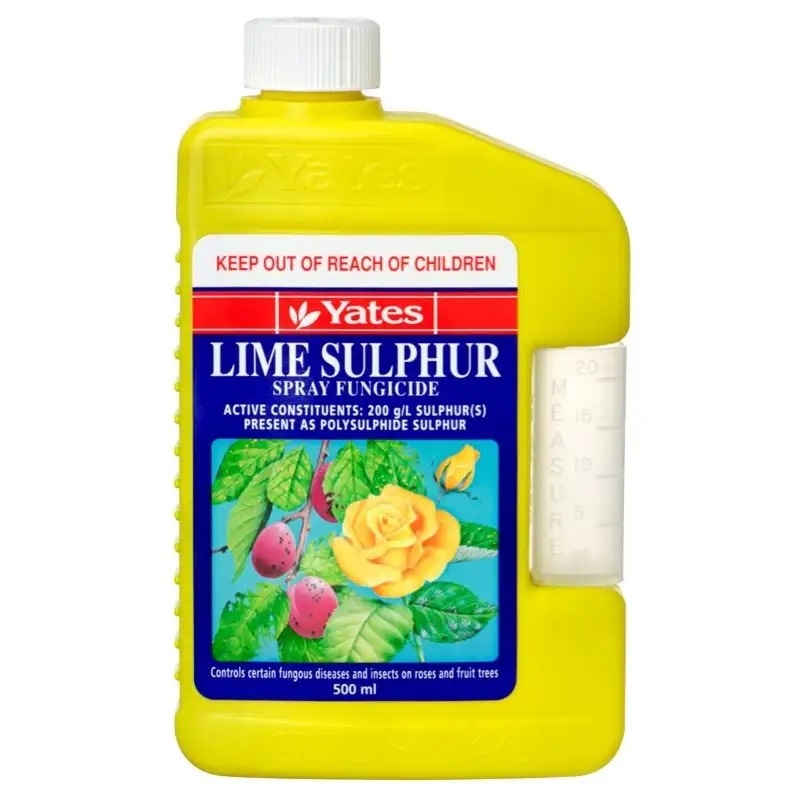 Yates Lime Sulphur Fungicide: $16.80
500ml. Controls certain fungus diseases and insects on roses and fruit trees.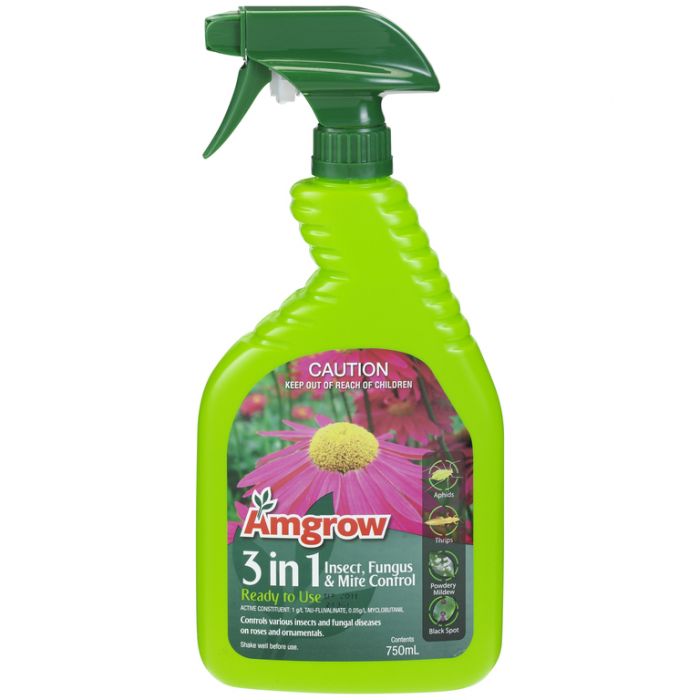 Amgrow Three in One Insect/Fungus/Mite Control 750ml: $8.40
Insect, fungus and mite control. Contains systemic fungicide and insecticides. Ready to use.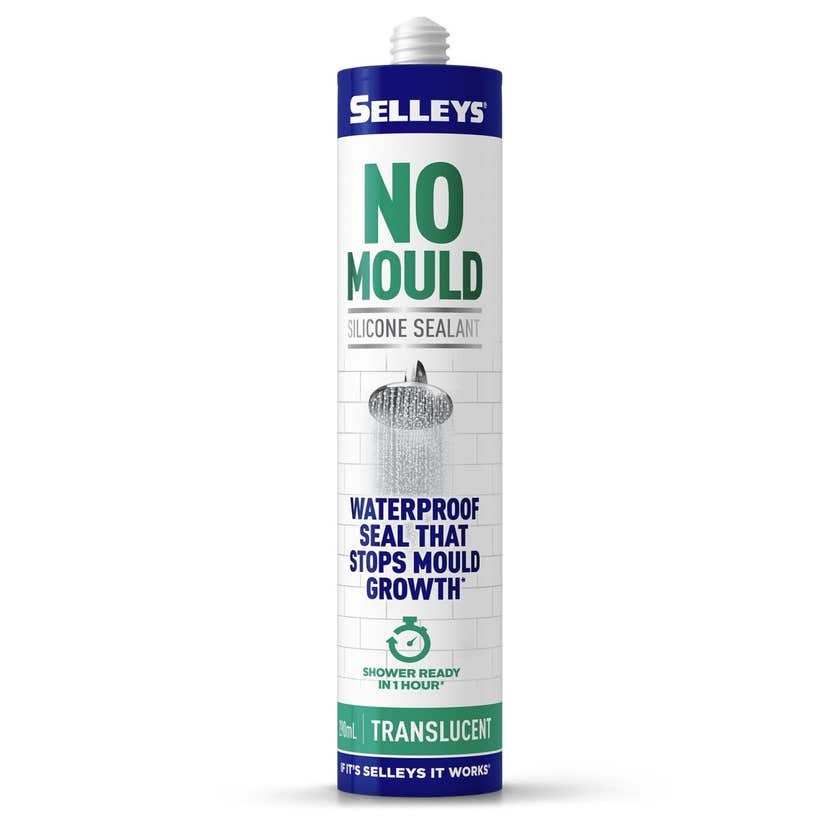 Selleys No Mould Silicone: From $20.90
Superior formulation+ that stops mould growth. Sealant will be waterproof and shower ready in 1 hour after application in showers. The semi-cured sealant must not be touched until fully cured (at least 48 hours). Provides a durable waterproof seal. Resists lifting.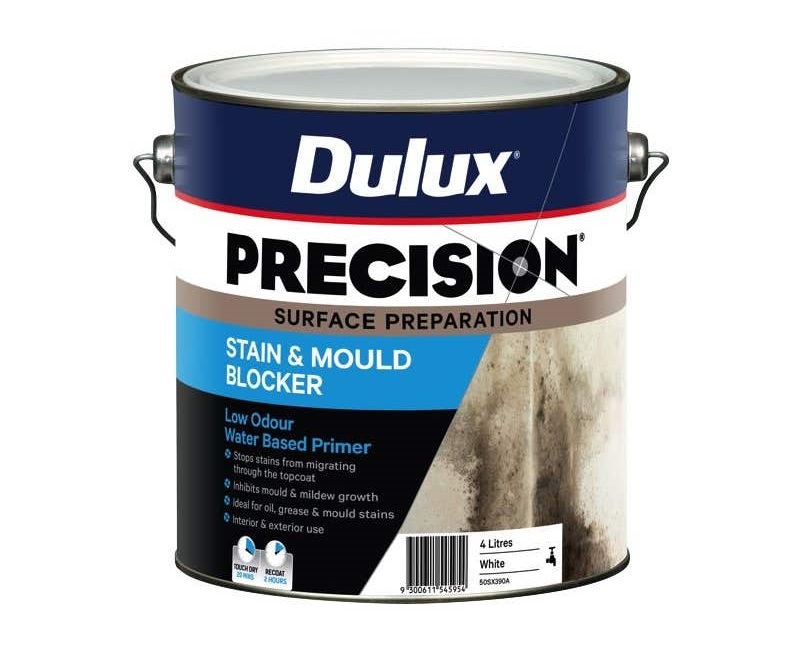 Dulux Precision Stain & Mould Blocker 4L: $80.50
Stops stains migrating, thereby preventing discolouration of topcoats. Powerful stain blocking with mould and mildew inhibitors. Touch dry 20min, re-coat 2hrs.


WIN ONE MILLION POINTS; *Spend $50 or more online or in store between Monday 31st January - Sunday 3rd April 2022 for your chance to win.
Johnson Brothers Mitre 10: Serving Our Community Since 1955
The Independent Hardware Group has awarded Johnson Bros Mona Vale the best in state at the IHG state awards and heads to the national finals on the Gold Coast in February 2022.
Congratulations to the store in Avalon Beach as well, which won best in village.
Johnson Brothers say; ''Thank you to all of our amazing staff and customers for being awesome!''
IHG is Australia's largest home improvement wholesaler supplying more than 1,500 stores nationwide. These stores cater to a broad range of Trade and DIY customers and range from large format warehouses to convenience operations and Trade centres, as well as frame and truss sites in two States.
Under the IHG network, there is a clear mandate to support the growth of Independents within the hardware sector in Australia by helping them to be 'The Best Store in Town'.
The culture of IHG is built on being a low cost and transparent business partner to members, with an unwavering commitment to protect and grow a sustainable independent hardware sector for the long term.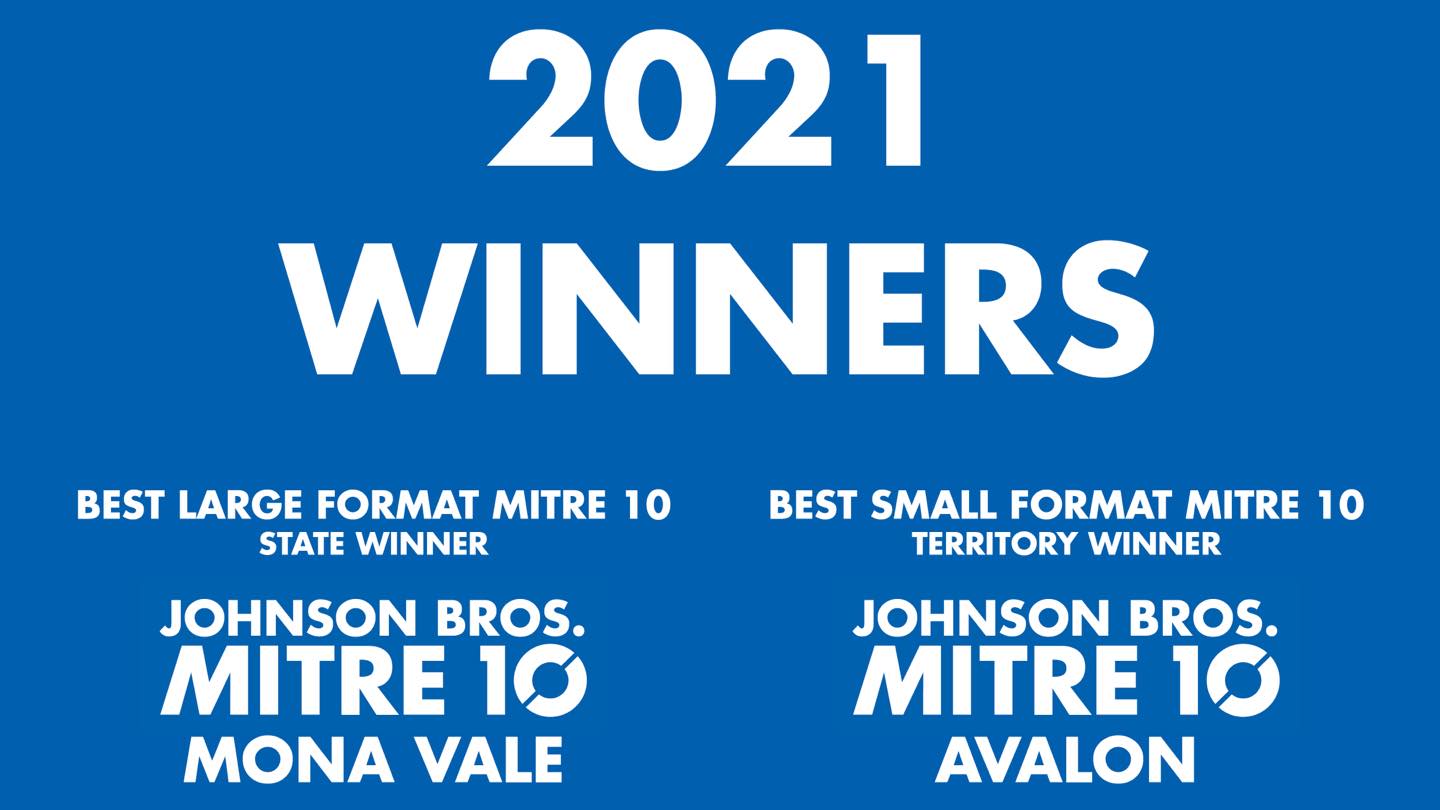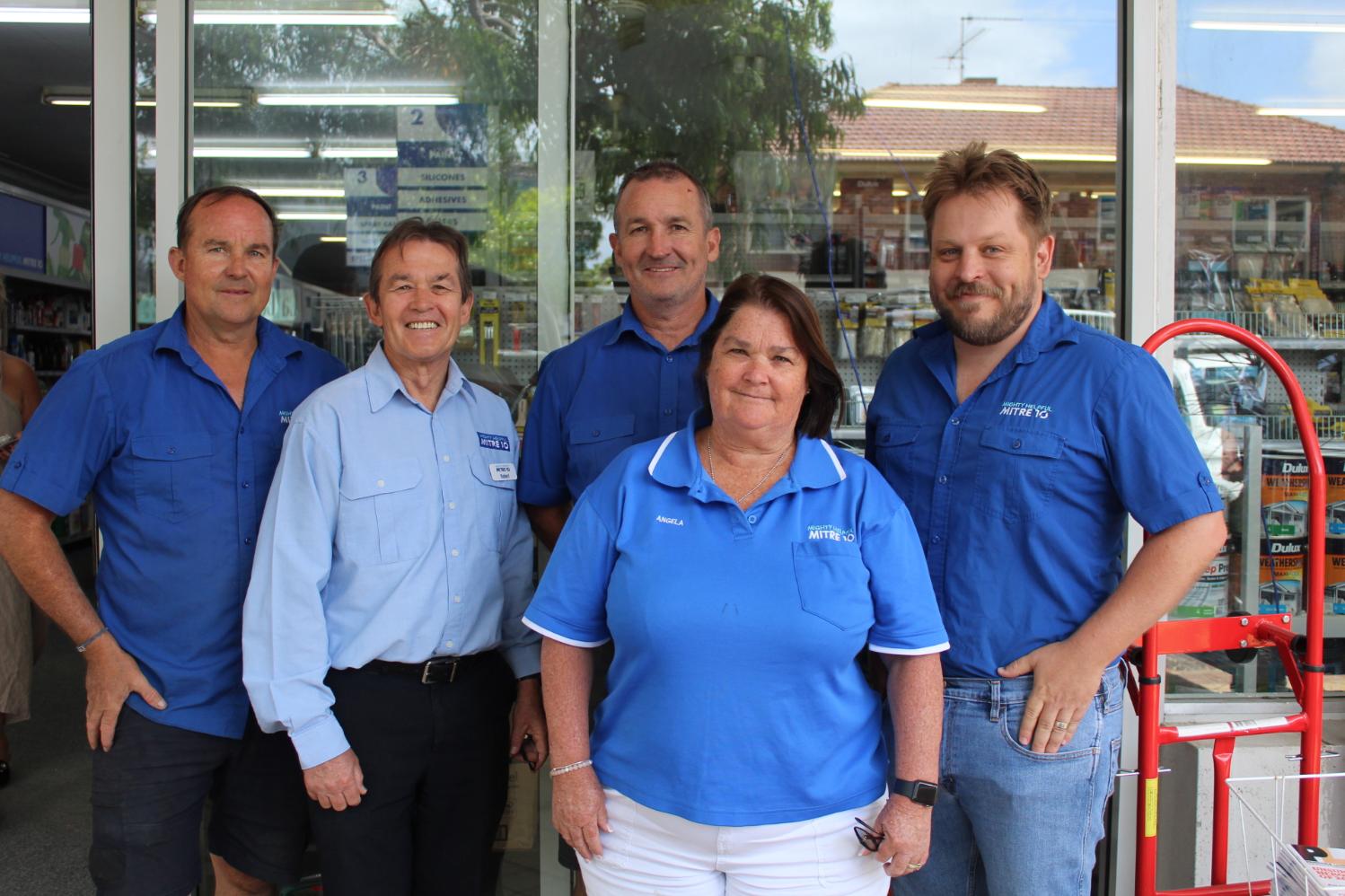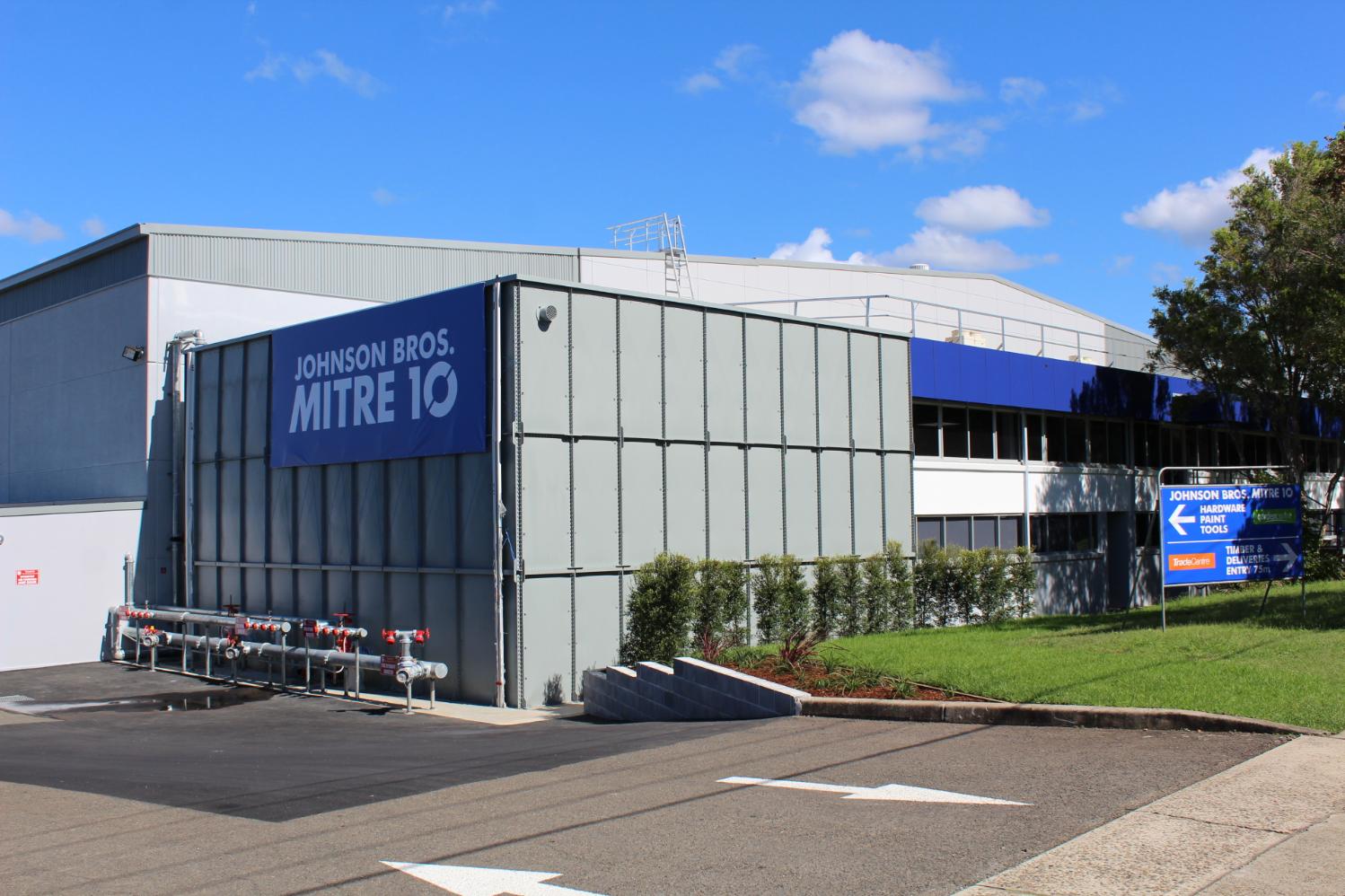 Johnson Bros Mitre 10 Is Open
We understand that this is a tough situation for everybody and implore the community to be supportive of each other.
Following the recent NSW Health advice, as a provider of hardware, garden supplies and building supplies, we're pleased to say that all Johnson Bros Mitre 10 stores, Harper Timber and Narrabeen Trade Centre are operating as per our usual hours.
We count ourselves fortunate to be considered essential and will work responsibly to serve the community to the best of our ability.
FREE Retail Deliveries.
Shop online 24/7 through mitre10.com.au and receive FREE delivery for all online retail orders over $100 and under $40kg or pick up in store with our Click 'n' Collect service.
We do remind customers that when instore to please adhere to the following: wear a mask, use the hand sanitiser provided, maintain social distancing, check in with the QR code.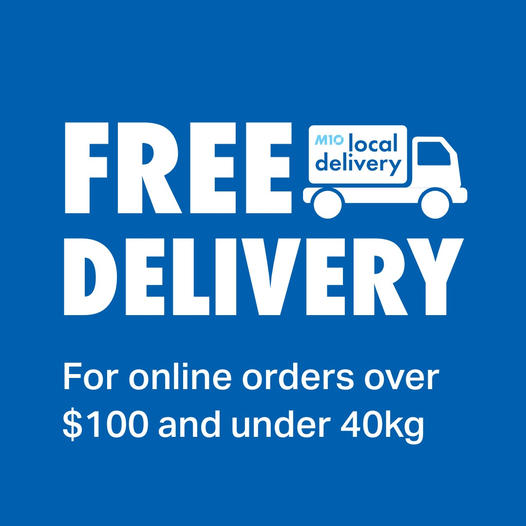 Johnson Brothers Mitre 10: Shop Online Options
Intending to keep our customers and staff safe, we present some additional ways for both our retail and trade customers to do business with us.
Trade and Retail Pick Up
Express Pick up Mona Vale
- Call Johnson Bros Mitre 10 Mona Vale, and we will pick & pack your order and have it ready for you to pick up in 2 hours. (Stocked Lines Only)
- Drive into our undercover Trade Drive-Thru area at 73 Bassett St Mona Vale, and your order will be ready for pick-up.
- Our team members will help you with your load and finalise payment/paperwork
Express Pick up Avalon
- Call Johnson Bros Mitre 10 Avalon, and we will pick & pack your order and have it ready for you to pick up in 2 hours. (Stocked Lines Only)
- Drive into our back lane off Bellevue Avenue, and your order will be ready for pick-up.
- Our team members will help you with your load and finalise payment/paperwork
Online Retail Stores Go Live
We've launched two eCommerce sites offering 2hr pick up in-store and flat rate delivery options on the northern beaches*.
Jbhmv.com.au (Mona Vale)
Jbhav.com.au (Avalon)
With the ability to leave the product on your doorstep, this provides an option of an entirely contactless transaction.
*Flat rate delivery is not available to trade sales, building supplies and trade quantities
** The stock availability is updated nightly, which may mean the stock is unavailable when the order is placed
Trade Delivery to Site
Maybe not new, but certainly worth a mention again!
We can get almost anything delivered quickly onto site!
As always ring the trade desk direct on 9999 0333 and let them know what you need!
Final Thought
Like everyone, we have found ourselves in a new and uncertain environment, but we're setting up (and digging in) for the long haul!
We want to acknowledge that the decision to retain over 120 staff and meet any future challenges head-on, could not have happened without the continued support you provide us as customers.
Thank you and stay safe,
The Johnson Family

JBH Design Centre
JBH Design Centre is a tool for builders and DIY'ers to assist in the fit out of houses. It has displays of kitchens, Bathrooms, Doors and Storage as well as knowledgeable staff to assist in making house fit out painless.
Visit: http://jbhdc.com.au/
On Facebook: https://www.facebook.com/design.centre.jbh/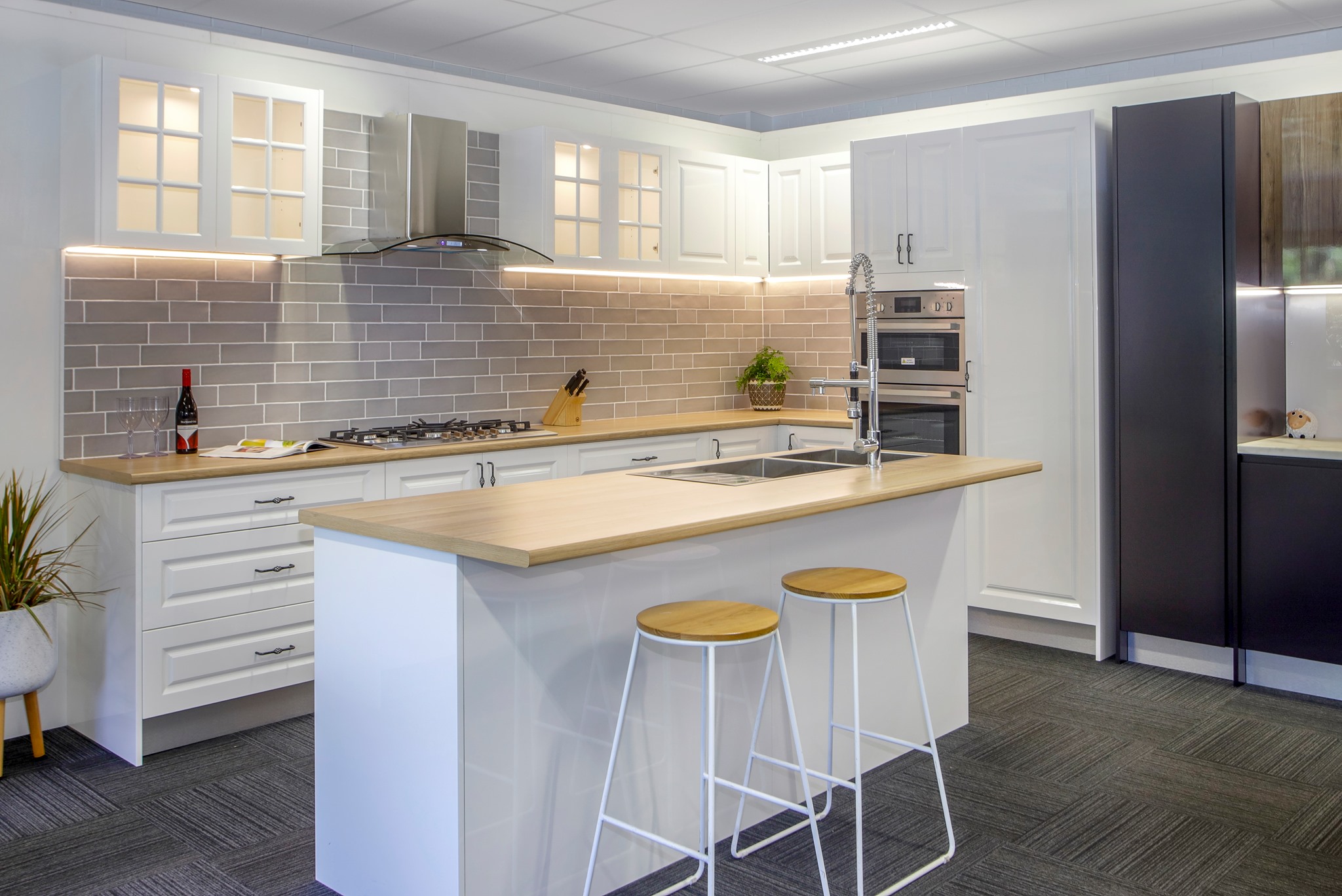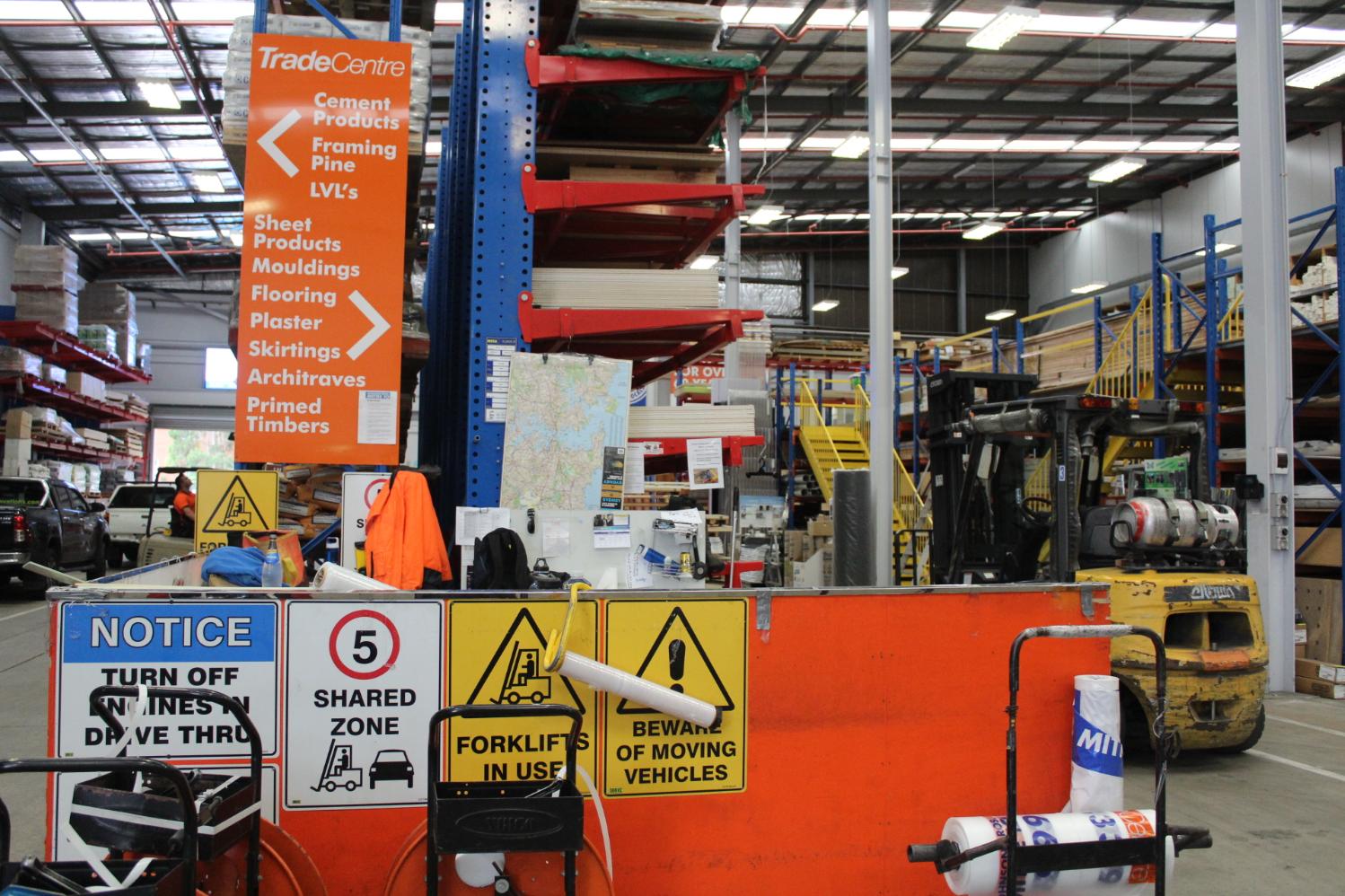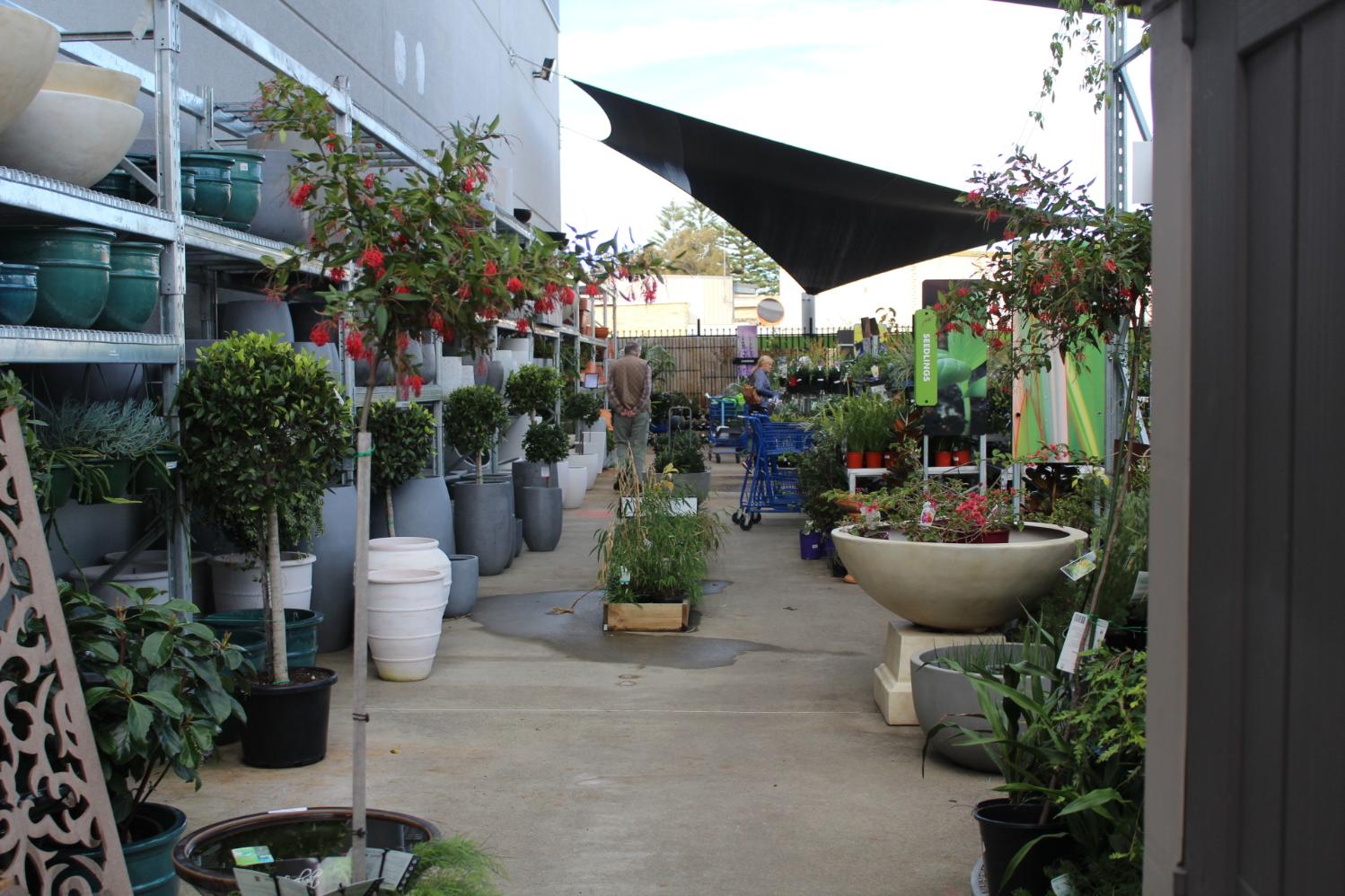 Green Life Garden Centre at Johnson Brothers Mona Vale has a great stock of seedlings, native and other plants and all you need to get gardening in brilliant Autumn weather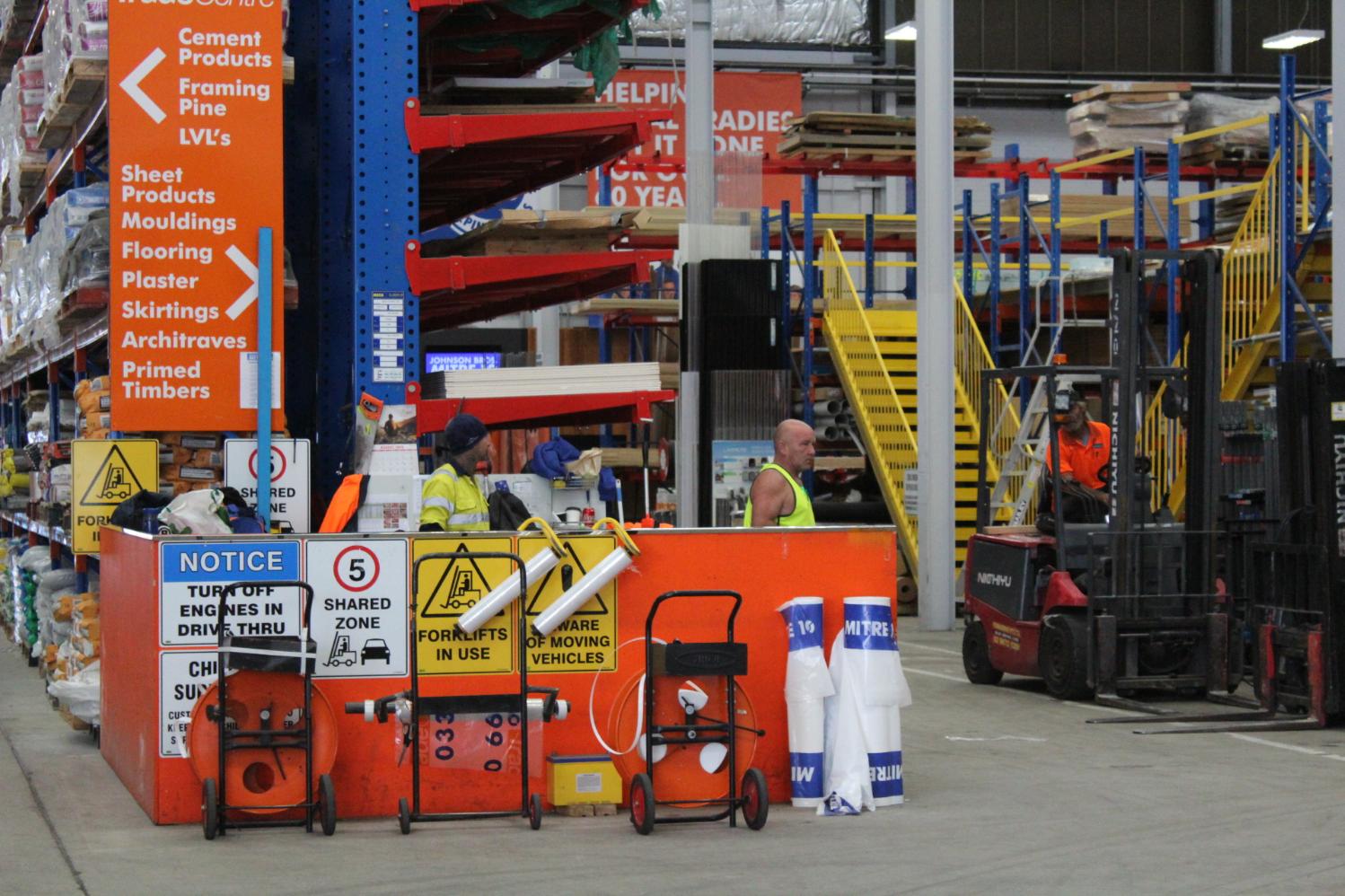 Johnson Brothers Mitre 10 Trade Centre at Mona Vale - everything you need under one roof.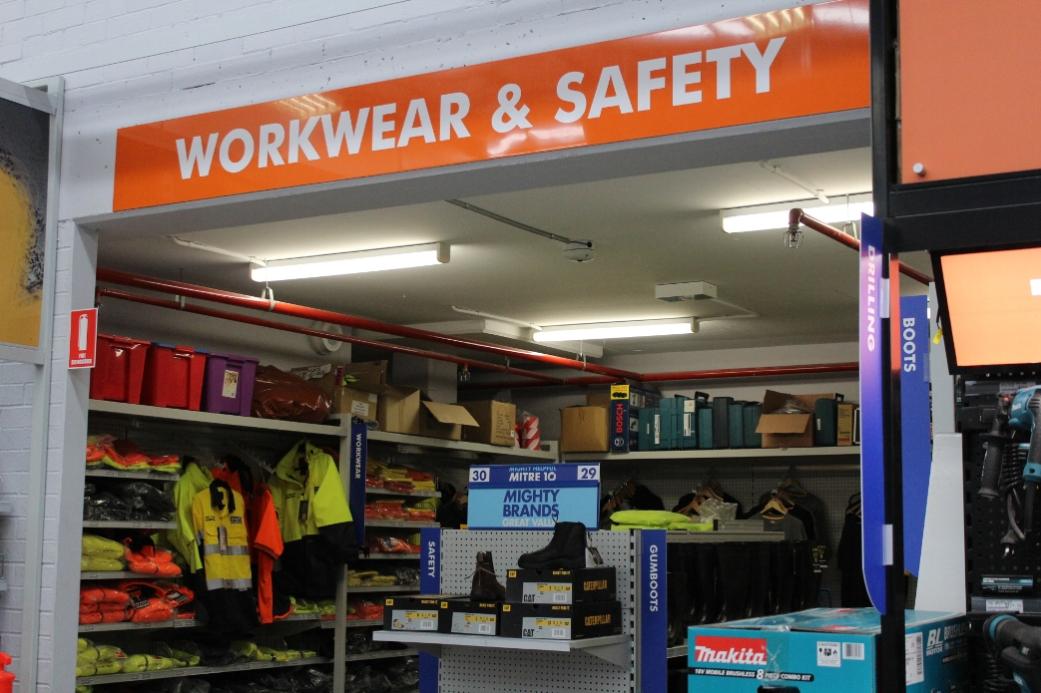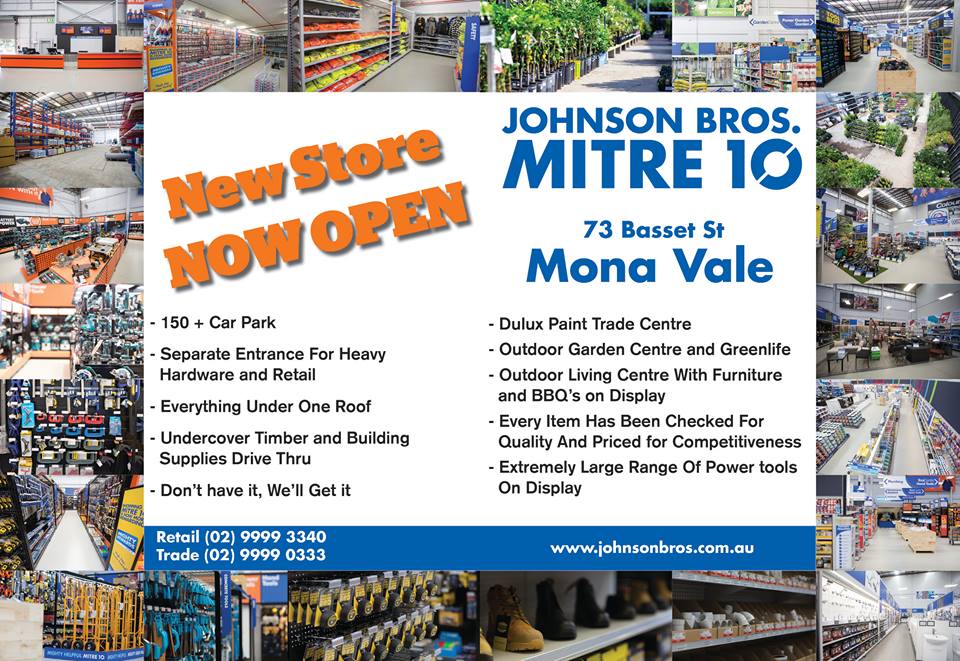 Johnson Brothers Mitre 10 New Store
73 Bassett Street
Mona Vale - Online Store: Jbhmv.Com.Au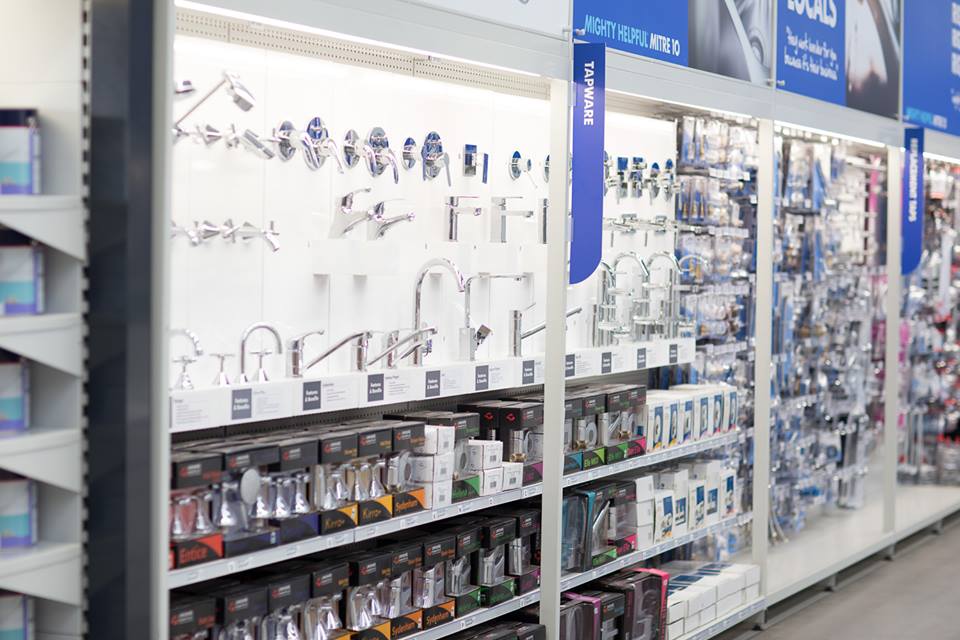 Products advice is available from the trained friendly staff at Narrabeen, Mona Vale and Avalon Johnson Brothers Mitre 10.
Click on logo to visit Johnson Brothers Mitre 10 website
Johnson Bros Mitre 10 - Avalon (02) 9918 3315
Johnson Bros Mitre 10 - Mona Vale (02) 9999 3340
JBH Timber & Building Supplies (02) 9999 0333
JBH Fencing & Landscape Supplies (02) 9970 6333
www.johnsonbros.com.au Online store: jbhmv.com.au

John, Bob and Robert Johnson, 2013 - photo by A J G.
Important
All information and tips in this publication are of a general nature only and neither Johnson Brothers Mitre 10 or Pittwater Online News does not warrant the accuracy or completeness of the information and tips in this publication. This publication is not intended to be a substitute for expert advice.
Johnson Brothers Mitre 10
advises you to always consult an experienced and qualified person when undertaking jobs of this kind (including consulting a qualified tradesperson such as an electrician or plumber where relevant expert services are required).
You should also consider any safety precautions that may be necessary when undertaking the work described in this publication (including wearing any necessary safety equipment such as safety glasses, goggles or ear protectors or hard hats). The information and tips in this publication are provided on the basis that
Johnson Brothers Mitre 10
and
Pittwater Online News
excludes all liability for any loss or damage which is suffered or incurred (including, but not limited to, indirect and consequential loss or damage and whether or not such loss or damage could have been foreseen) for any personal injury or damage to property whatsoever resulting from the use of the information and tips in this publication.
Pittwater Online News and
Johnson Brothers Mitre 10
also advises there may be laws, regulations or by-laws with which you must comply when undertaking the work described in this publication. You should obtain all necessary permissions and permits from council and/or any other relevant statutory body or authority before carrying out any work. Major projects published in this publication always list these and/orlinks to where you may research what your own project requires to meet regulations.