November 27 - December 3, 2022: Issue 564

Preparing Outdoor Areas For Christmas Get-Togethers And Summer Visitors: Wooden Decks, Tiles, Pavers, Outdoor Furniture, Putting Up The Christmas Lights, Garden Spruce Up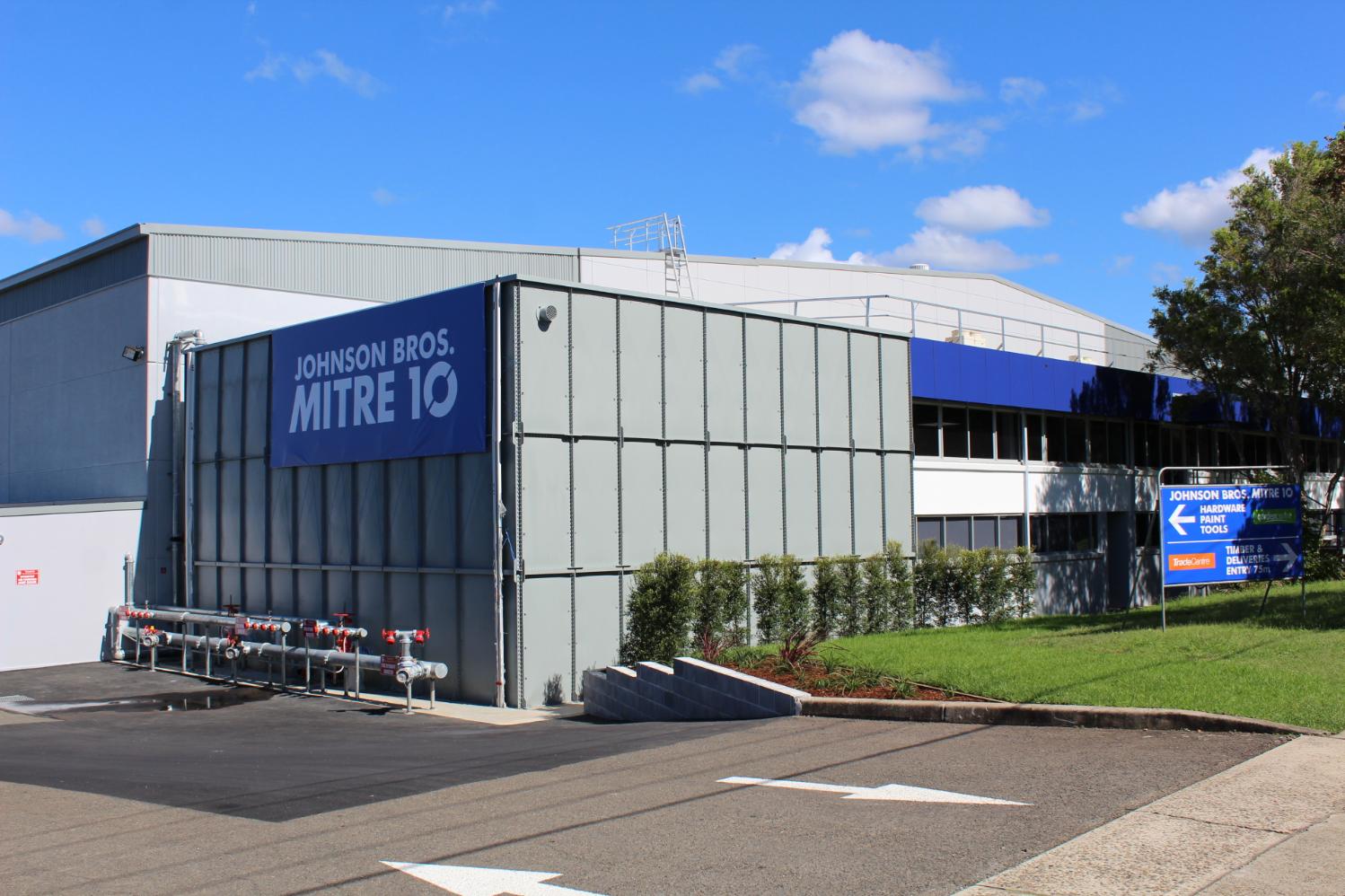 It's getting near the end of the year and we all know that when December hits it will be go, go, go!
During the next few months many of us will host family and friends over meals and get togethers. While there is still a cool breeze in the shade, and a few weekend days spare before the Silly Season really kicks in, readying these outdoor areas from the top to base will mean you can put your feet and enjoy time off when Christmas Day, Boxing Day and New Years Eve come along.
This Issue a few end of year and Pre-Christmas prep chores that make it to our own 'to do' list each year as November becomes the first few weeks of December.
Clean away the moss and mould
As so many gatherings take place on verandahs, decks and paved areas, a quick clean will ensure no one slips over from slippery green growth that's accumulated while giving your wooden or tiled deck areas a clean will make them attractive places to congregate.
It's a good idea to discuss what kind of deck cleaner you need with the trained staff at your local Johnson Brothers Mitre 10 store – some deck cleaners contain chlorine bleaches such as calcium hypochlorite and sodium hypochlorite. Deck cleaners can also include chlorine bleach to remove mildew from the wood surface, which can damage wood fibres and leave the wood deck with an unnatural white colour.
These products can also run off into your garden when hosing them off, damaging all those plants you've worked so hard to keep healthy or killing all those insects that are so beneficial to your garden.
The same applies with many of our outdoor tiled areas, you don't want to be scrubbing those down with something that will cause the grout to deteriorate or damage the surface of the tile itself.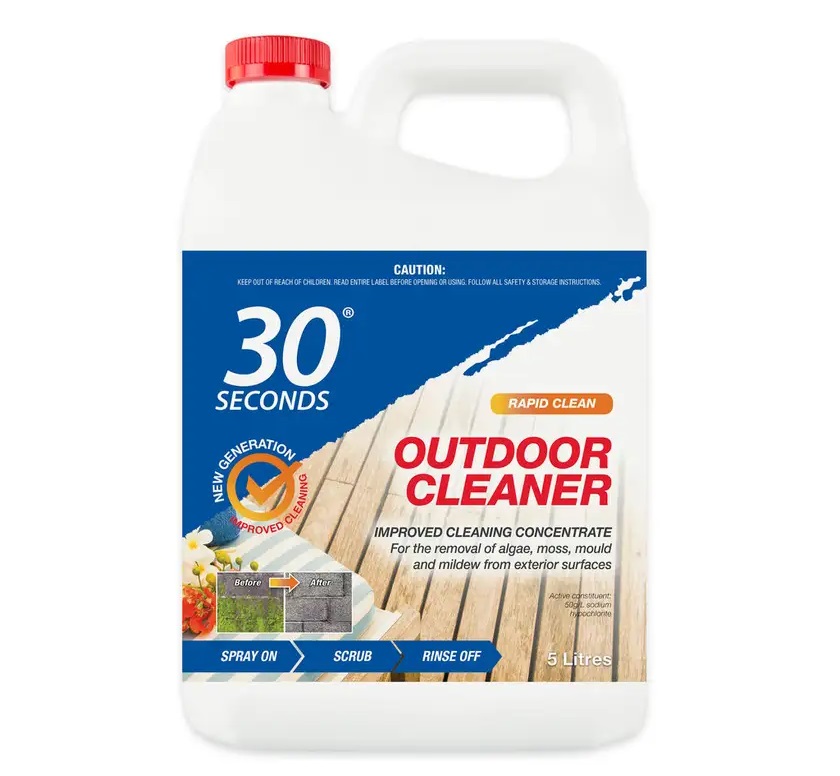 30 Seconds Outdoor Cleaner Concentrate 5L: $32.90
- Fast acting exterior spray. Spray it on and hose it off. Removes algae, moss, mould and mildew from exterior surfaces. Safe to use around the garden, restores outdoor surfaces to looking like new again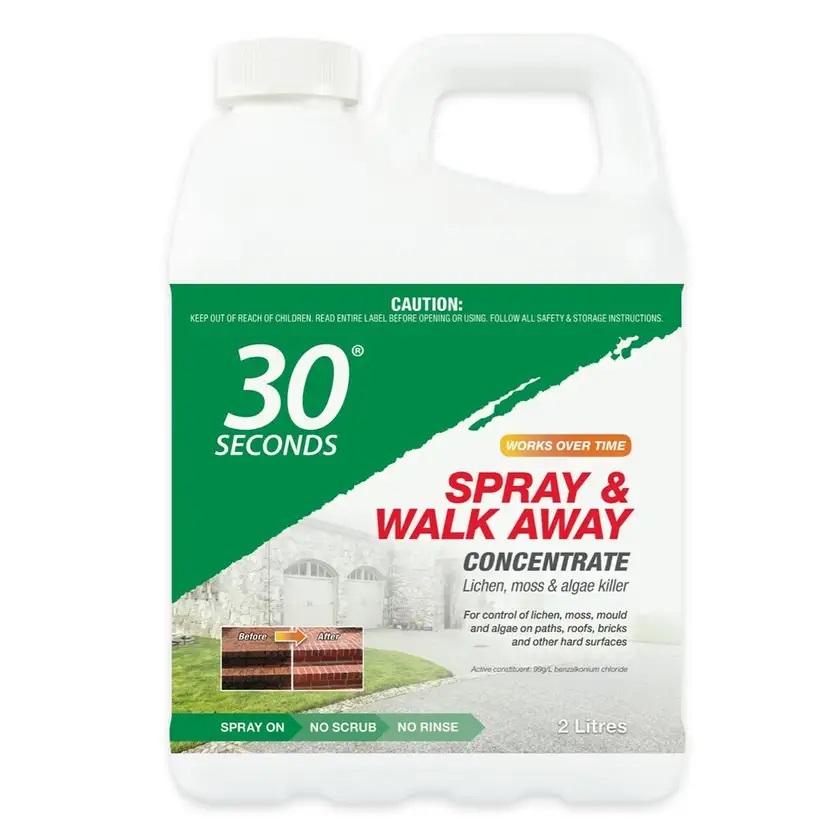 30 Seconds Spray & Walk Away Cleaner Concentrate 2L: $29.50
- No rinsing, scrubbing required; the product works with aid of the elements. Contains no bleach or caustic soda. Biodegradable, phosphate free. Economical just mix four parts water to one part concentrate.
Three easy steps to rejuvenate your

timber deck
There's no secret to good timber deck maintenance - repair the deck, clean it and protect it. Learning tricks the pros use can make the job go faster and the results last longer.
Before you start, a
lways ensure you wear proper safety equipment when doing this kind of work: a good repository mask and eye covering or safety goggles as well as gloves are essential.
Step 1 – check the condition of the timber, and make any repairs.
It is a good idea to inspect a hardwood timber deck at least annually to ensure that it is in good condition. Any loose or damaged boards should be re-secured or replaced, loose nails hammered back in or screws re-fixed. Check the posts and rail as well - these too can deteriorate under our intense Australian sun and can need a sand back and a re-stain or reoil annually to keep them not only looking good but not cracking or rotting at the base.
Step 2 – clean the surface
Every deck should be cleaned annually. To clean the deck, sweep off any loose dirt or garden residue and then clean the deck with a specialised deck cleaning product like Cabot's Deck Wash. Deck Wash is a timber maintenance wash for use in between resealing applications. It is designed to revitalise and help remove dirt, dust, algae and bird droppings. The Accent range of products are also outstanding, and Australian produced.
For more serious stains in the timber you may need to use a product like Intergrain's Ultra Prep.
After the cleaning has been completed you may need to lightly sand sections of the deck to remove any splinters.
Your are then ready for an application of decking oil to wooden verandahs and decks, or a wood stain, whichever your preference is. This maitannece will not only keep your timbers sun-proof during January and February's heat, it will extend the life of your decking areas.
Intergrain also have a range of deck oils and stains, as do Accent and Cabots. We use Intergrain at our place because we've found it to be longer lasting on exposed exterior woods. However, your place may not get as much sun as our deck does, or you may have used a different wood for beams, posts and decking boards. Discuss with the trained friendly staff at Johnson
Brothers
Mitre 10 which will work best for your timber deck.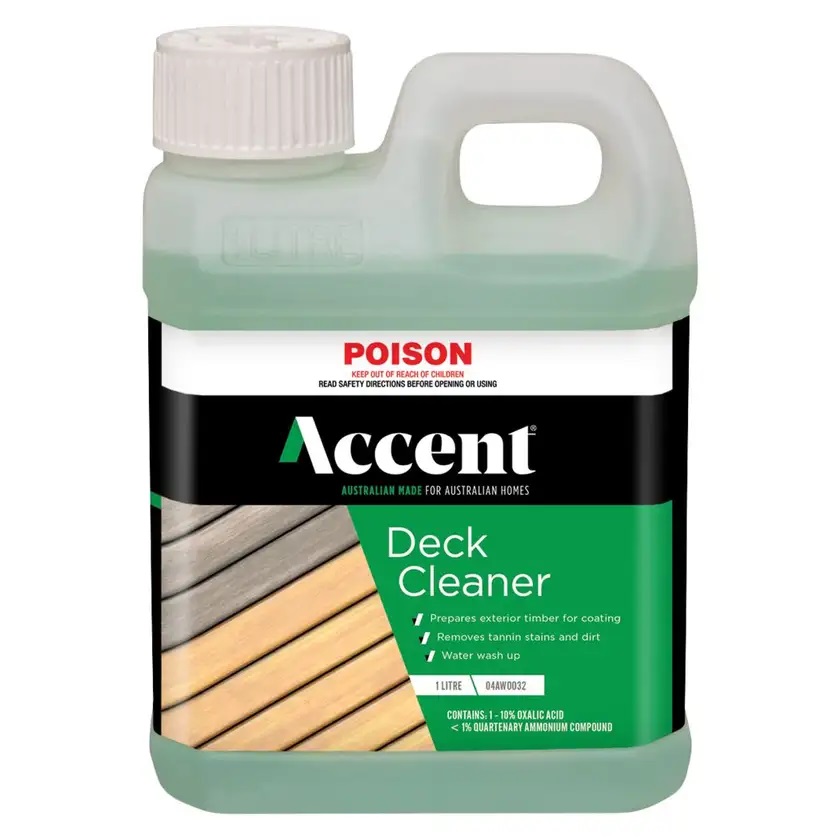 Accent Deck Cleaner 1L: $16.60
- Australian made for Australian homes. Prepares exterior timber for coating. Removes tannin stains and dirt. Water wash up.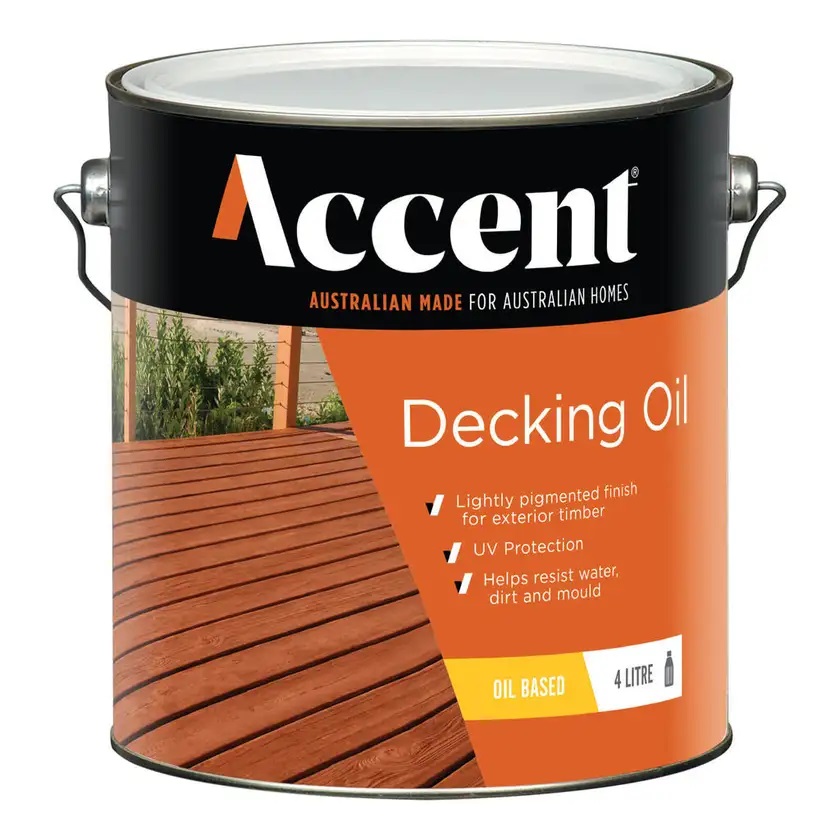 Accent Oil Based Decking Oil Natural 4L: $52.00
- Australian made for Australian homes. Lightly pigmented finish for exterior timber. UV protection. Helps resist water, dirt and mould.
Intergrain UltraDeck Timber Oil Natural 4L: $125
- Water based. Exceptionally durable, long lasting finish. Resists flaking, blistering and peeling.
Some may prefer to use a water blaster or gurney gun as an alternative to these cleaners, especially in paved areas. It's always good to check the flatness of these surfaces prior to visitors tripping over a raised edge at least once a year. Water moving through earth can cause some to drop over time through soil or sand base movement which can be easily remedied by lifting the affected pavers, installing new sand and tamping flat again. Then replace the pavers.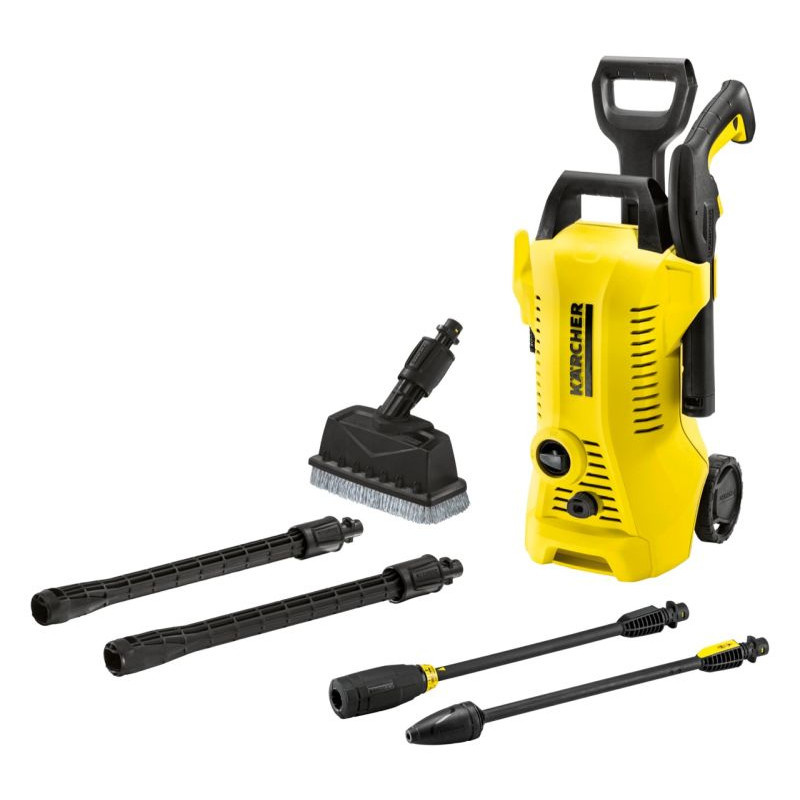 Karcher Pressure Washer K2 Full Control Deck: $239
- 1750 psi, K2 full Control + Deck kit, 1400W, Vario lance, Dirt blaster, PS20 deck Scrubber, Quick connect hose and gun, 6m hose, 6l/min.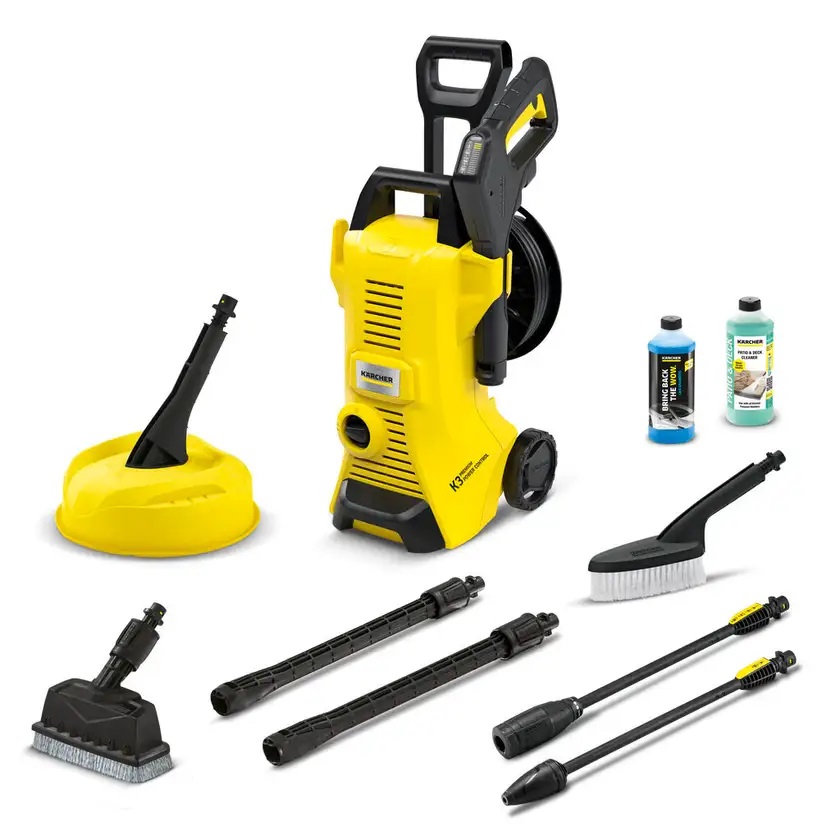 Karcher K3 Premium Power Control Car Home & Deck Pressure Washer: $439
- Designed and engineered in Germany. 1950 PSI. Useful tips via the Karcher Home & Garden app. Premium version that includes 8m hose reel. Car, home and deck kit included.
Outdoor Furniture Maintenance
If grime and mildew has built up on gutters and downpipes or board trims a good wash with some sugar soap and two coats of paint to freshen up will keep your place looking great.
Outdoor furniture may need a clean or a little repair - as may outdoor cushions. You don't want those in their summer whites leaving with marks on their clothes from sap or mildew.
Apart from a spruce up of outdoor areas, adding some cooling shade where that may be needed to deflect hot sun, such as wide umbrellas over deck areas or shade sails, cleaning out the fountain or adding a water feature for that cooling tinkling sound, sets the scene for a welcoming space.
Add in some nice natives in pots to create leafy alcoves, and you're ready to put up some sparkling Christmas Lights. Johnson Brothers at Mona Vale and Avalon have a just received a great stock of Christmas lights and Decorations from the Santa, pop in and light up the neighbourhood! We use the solar powered ones; the youngsters love all the colour and lights, they call it the 'garden disco for dancing Santa'.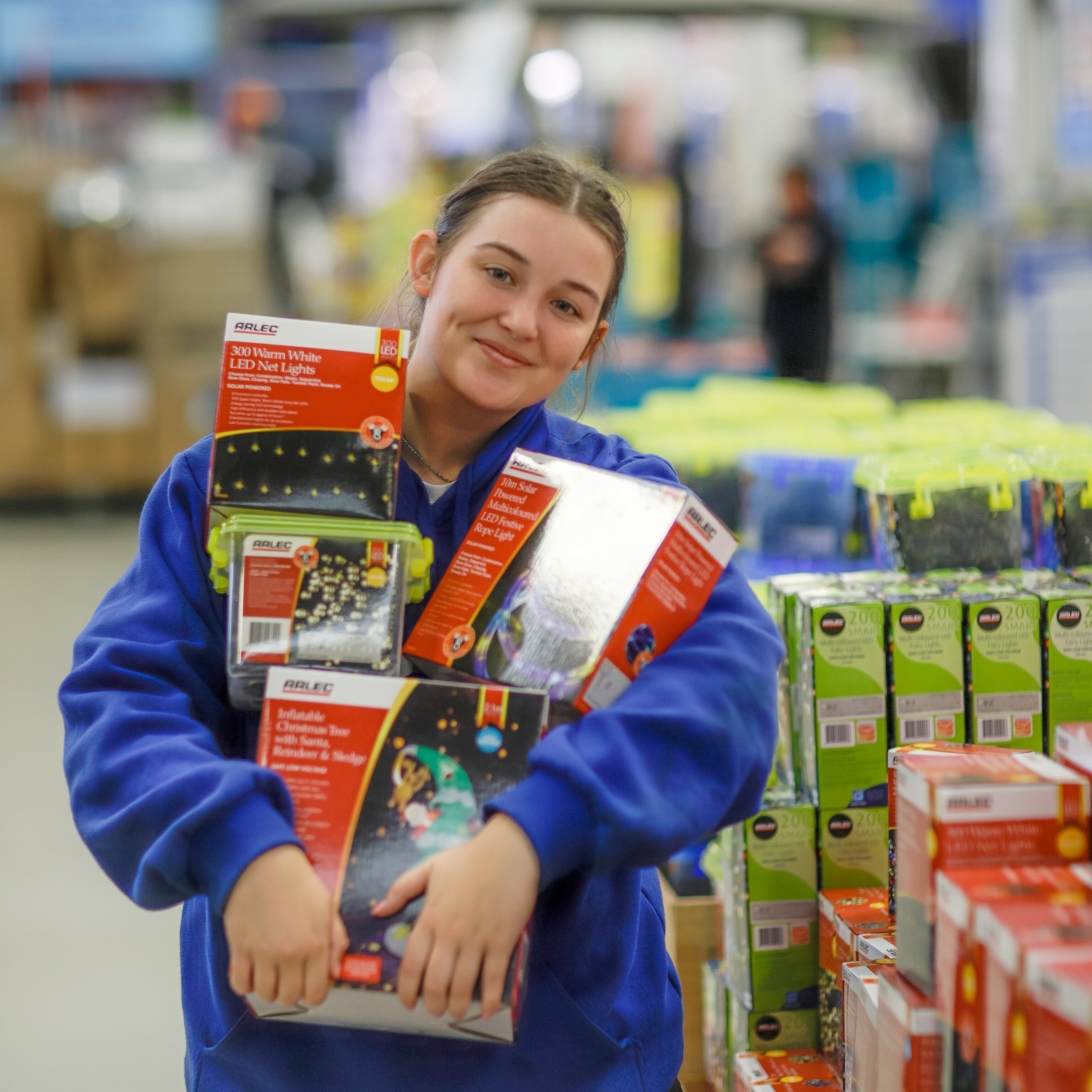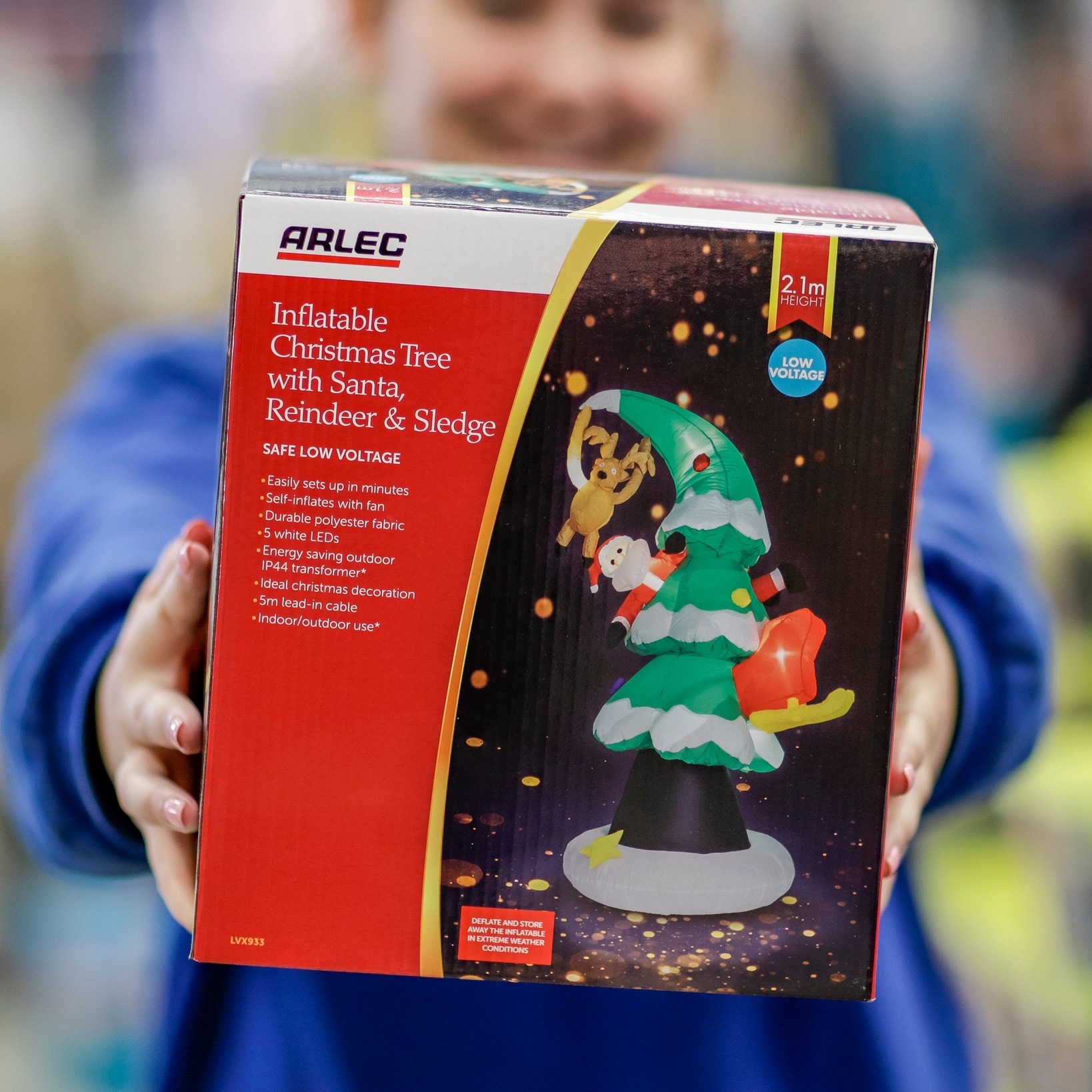 The lawn may need a trim after recent rain, perhaps even a little roll-out if you're going to have a bit of backyard cricket happening over Summer. Another item you may want to attend to is all that bark that has fallen in recent weeks from eucalypts - this, along with leaf litter, can harbour insects you may not want
giving
your visitors a nasty surprise. Composting this now will mean you'll have something good to throw in the mix for late-Summer salad and vegetables plantings.
You may need to stock up on extra chairs, for extra visitors, decide whether you need a new drinks cooler (there are some great options for these now - a round steel one is a great look we picked up from Johnson Brothers Mitre 10 and when not in use as cooler it makes a great and handy bigger bucket for all that falling spotted gum bark). These come in sizes and heights that mean they can be slotted under a serving table or shady tree and out of little feet's way. There are also great options to make up cold drinks for picnics or the beach if your get-together is happening on the sand.
Mona Vale Johnson Brothers stocks all of these items and more under one large roof and has over 150 car parking spaces - so no Christmas traffic jam there. There's also a great range of gift ideas for all family members and from every budget from the pocket money earned to those with an eye on investing in something to help out with those DIY projects longer term.
A guide to what's available will run in our last Issue for the year - December 11th.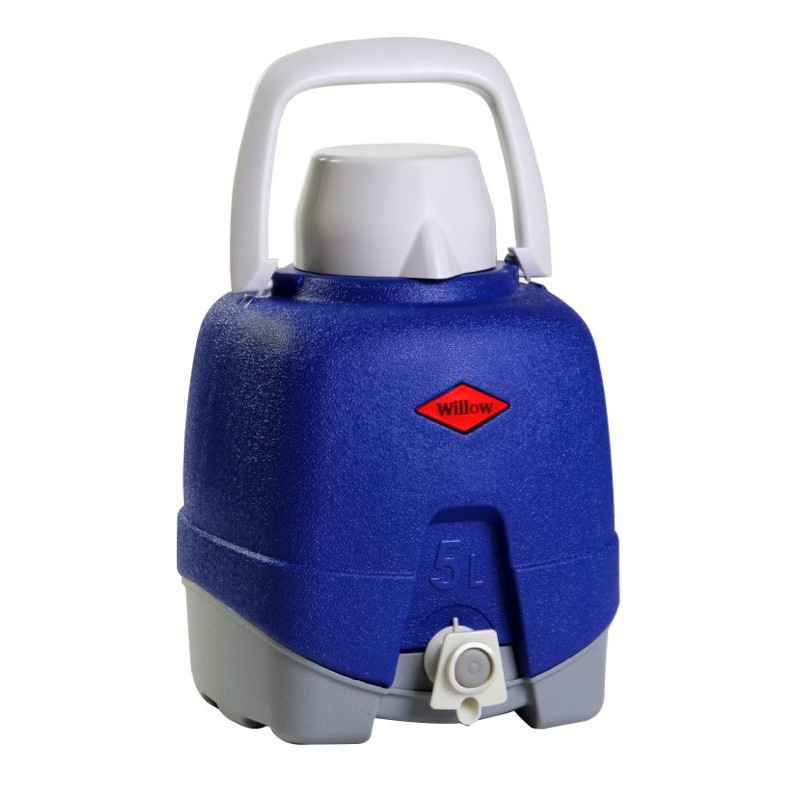 Willow Cooler Jug 5L: $31.99 -
Willow Insulated Coolers have been designed to keep drinks cooler for longer. Ideal for camping, caravanning, fishing and more. 5L capacity with dense insulation to keep contents cooler for longer. Mess-free pour spout and tap for easy serving of drinks. Large easy carry handle with a hygienic lid cap that doubles as a serving cup.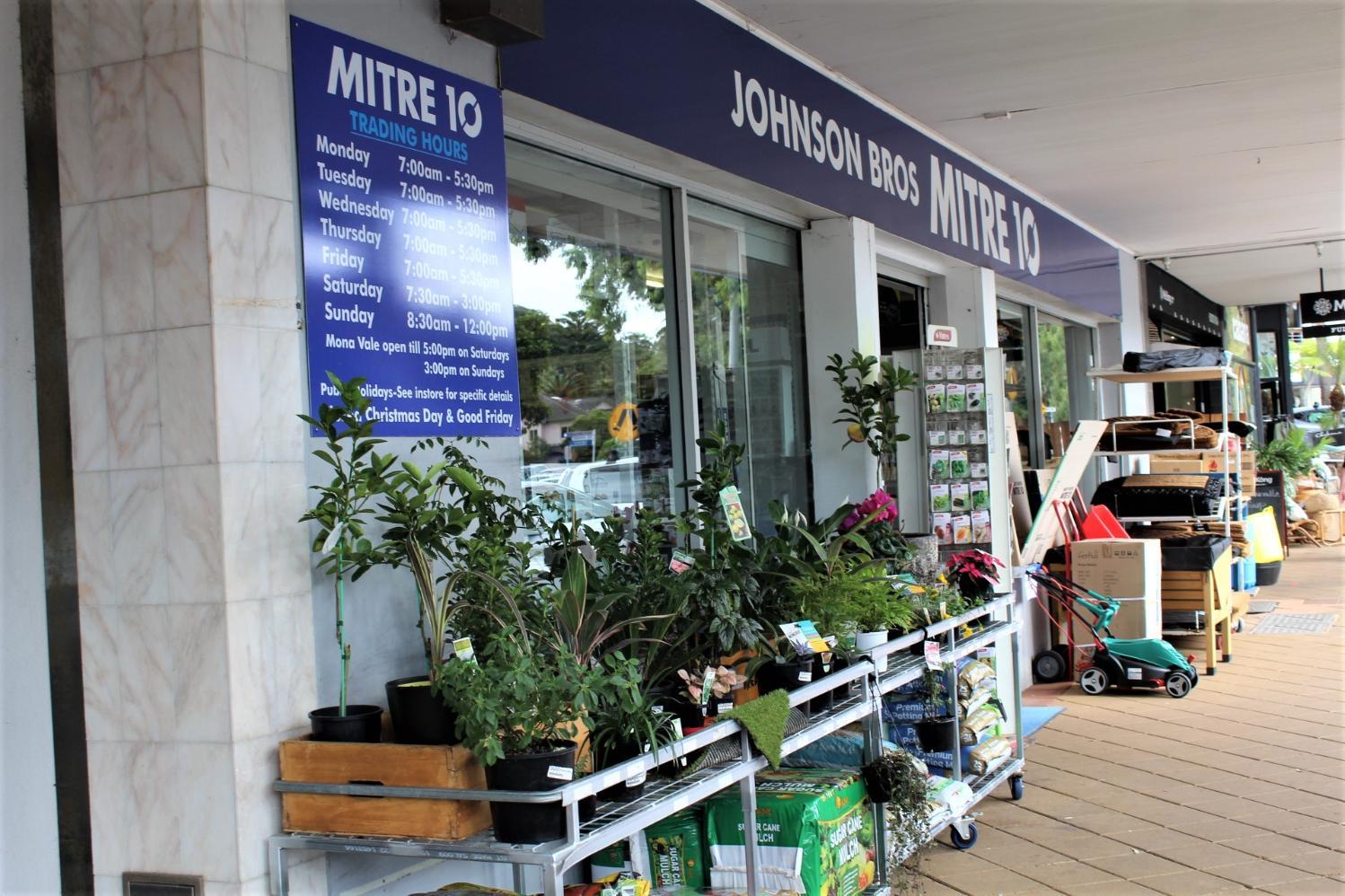 Greenlife garden centre at Johnson Brothers Mona Vale
Johnson Brothers Mitre 10: Serving Our Community Since 1955
The Independent Hardware Group has awarded Johnson Bros Mona Vale the best in state at the IHG state awards and heads to the national finals on the Gold Coast in February 2022.
Congratulations to the store in Avalon Beach as well, which won best in village.
Johnson Brothers say; ''Thank you to all of our amazing staff and customers for being awesome!''
IHG is Australia's largest home improvement wholesaler supplying more than 1,500 stores nationwide. These stores cater to a broad range of Trade and DIY customers and range from large format warehouses to convenience operations and Trade centres, as well as frame and truss sites in two States.
Under the IHG network, there is a clear mandate to support the growth of Independents within the hardware sector in Australia by helping them to be 'The Best Store in Town'.
The culture of IHG is built on being a low cost and transparent business partner to members, with an unwavering commitment to protect and grow a sustainable independent hardware sector for the long term.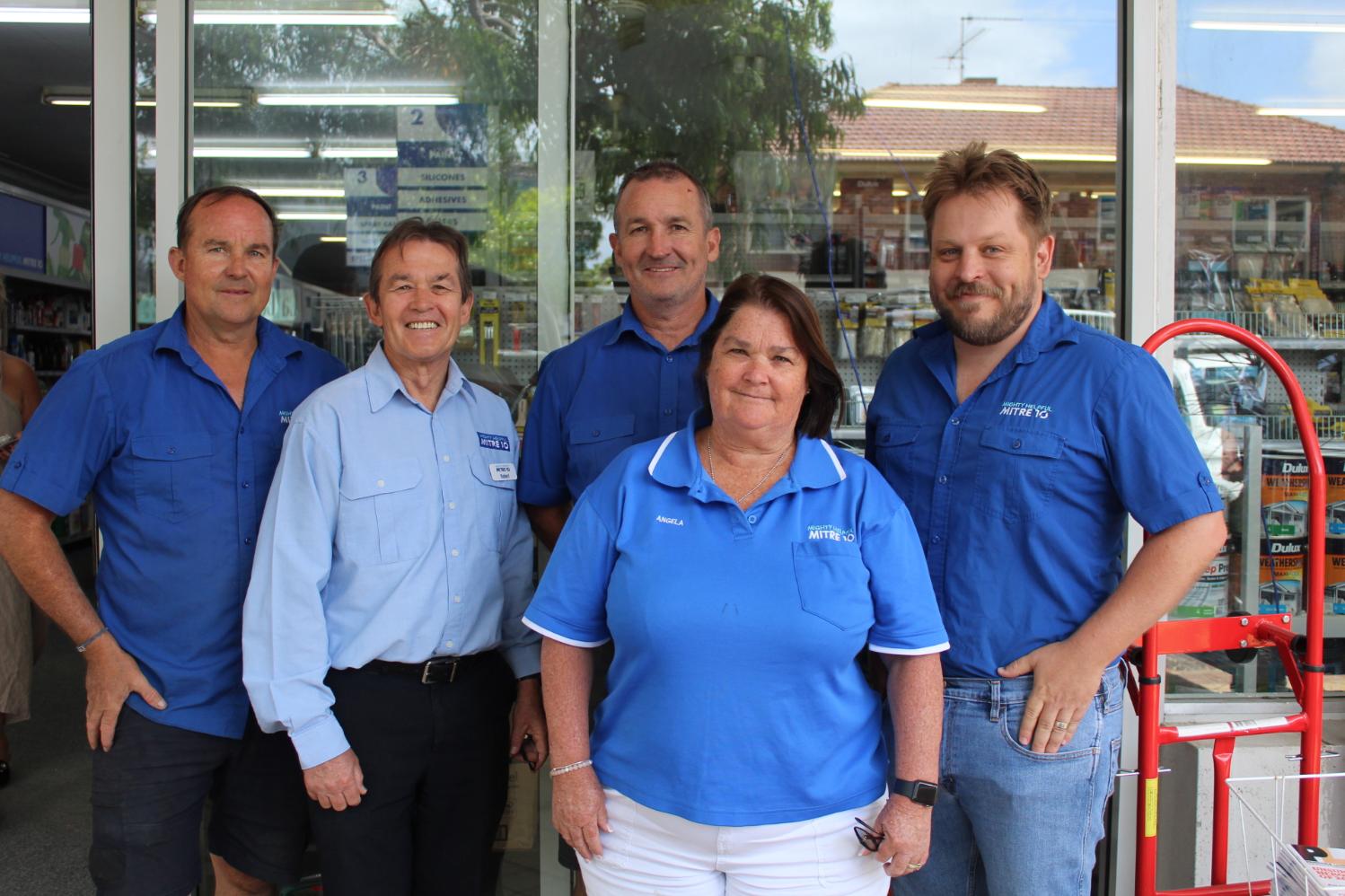 JBH Design Centre
JBH Design Centre is a tool for builders and DIY'ers to assist in the fit out of houses. It has displays of kitchens, Bathrooms, Doors and Storage as well as knowledgeable staff to assist in making house fit out painless.
Visit: http://jbhdc.com.au/
On Facebook: https://www.facebook.com/design.centre.jbh/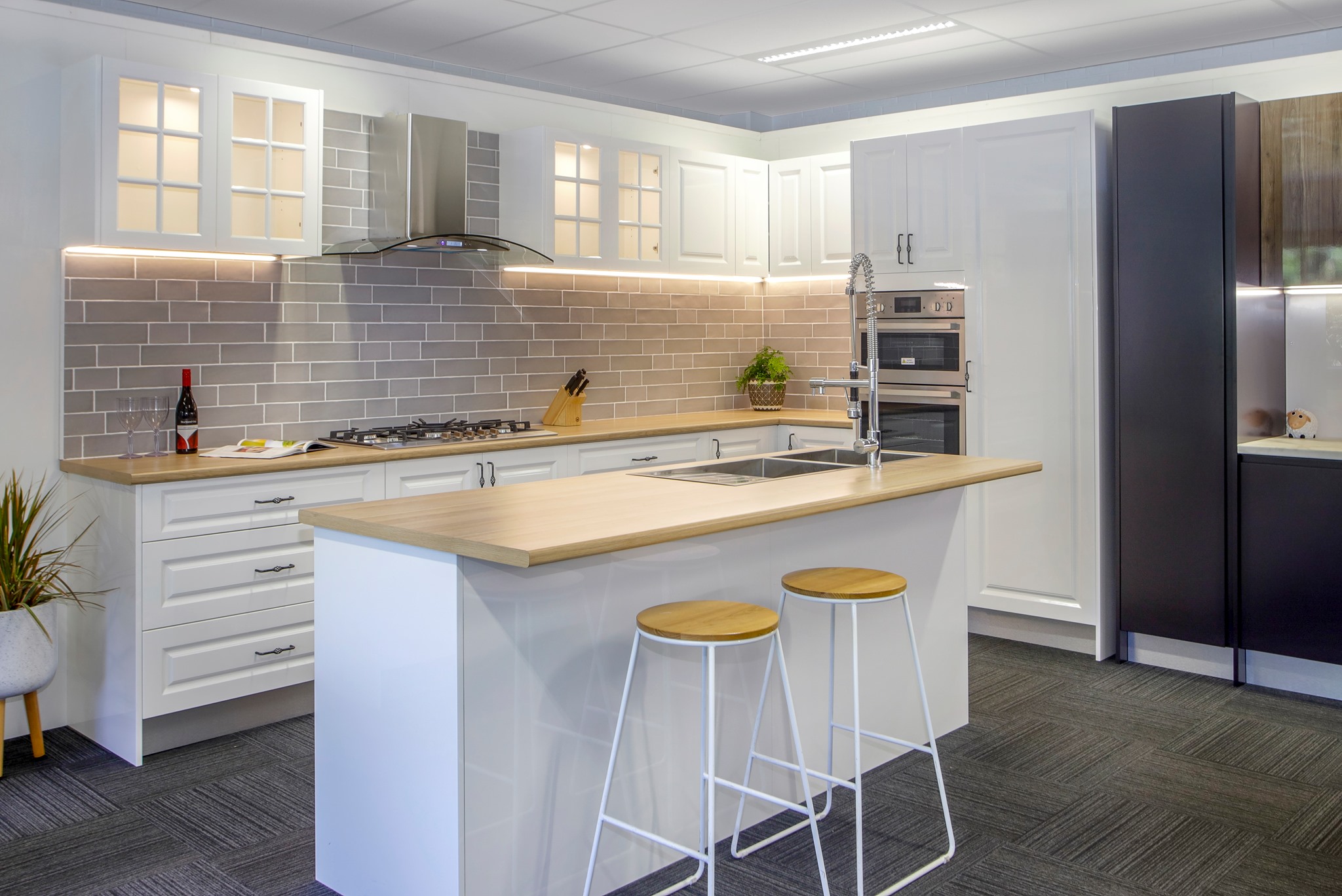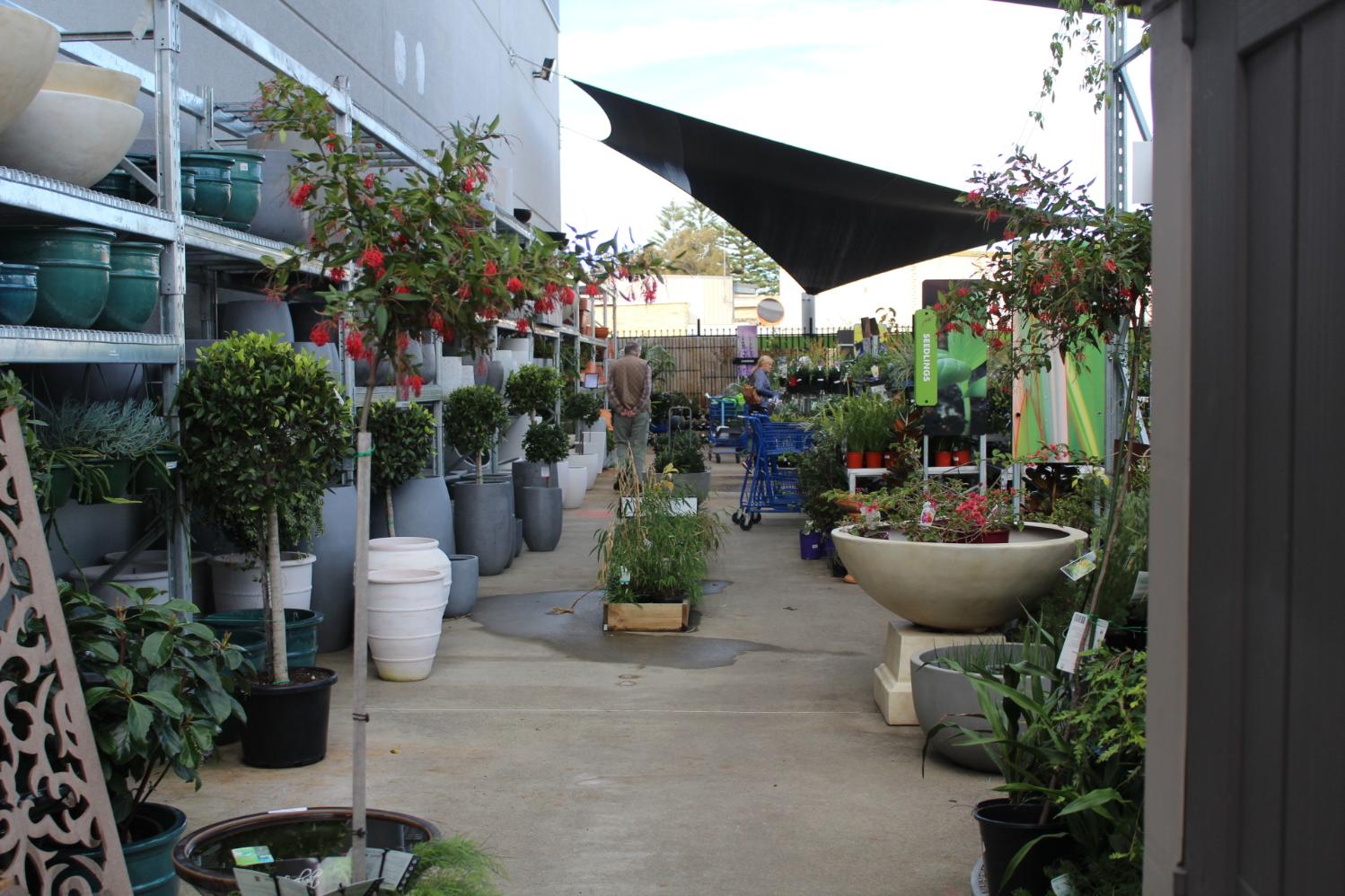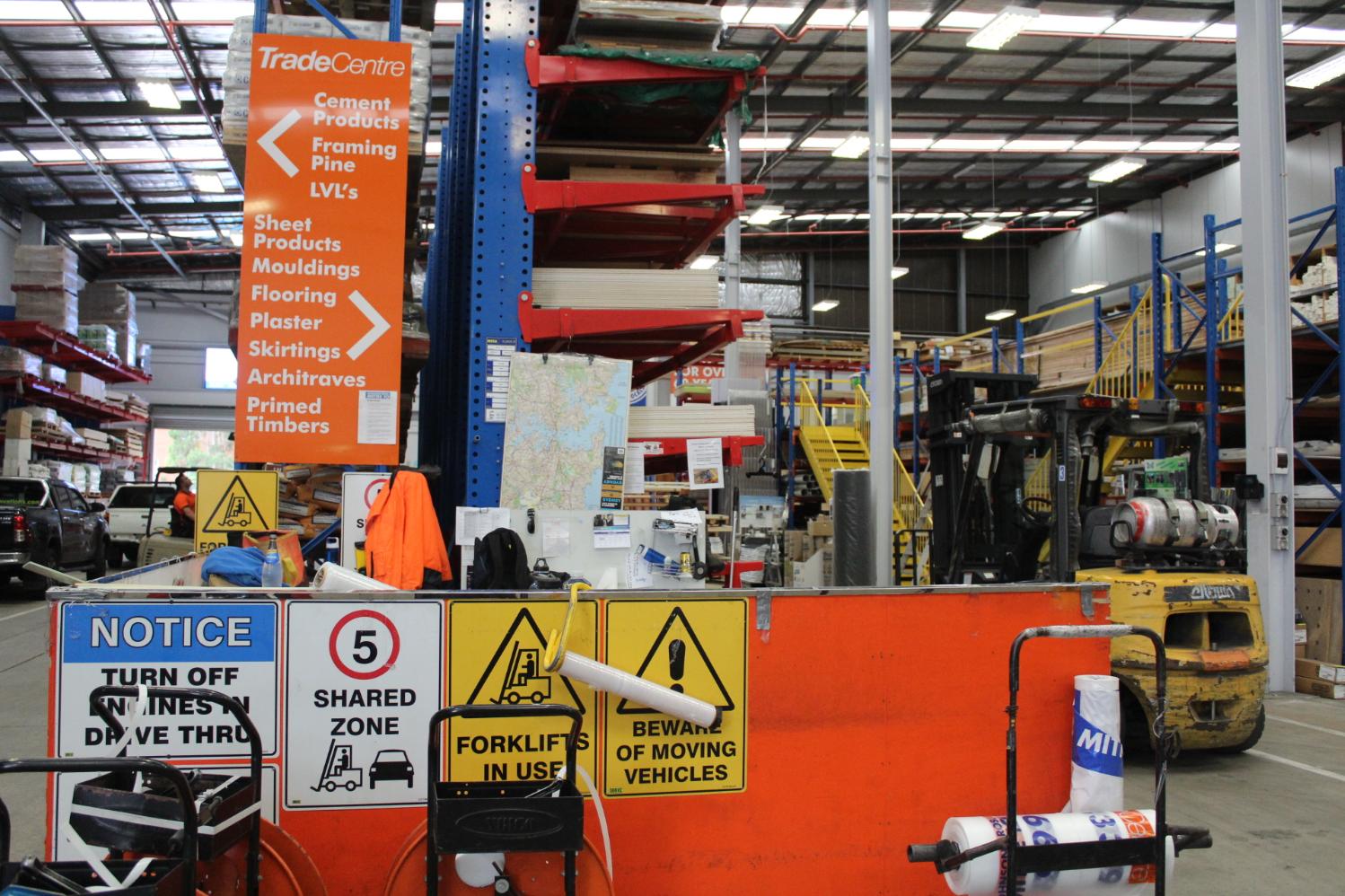 Johnson Brothers Mitre 10 Trade Centre at Mona Vale - everything you need under one roof.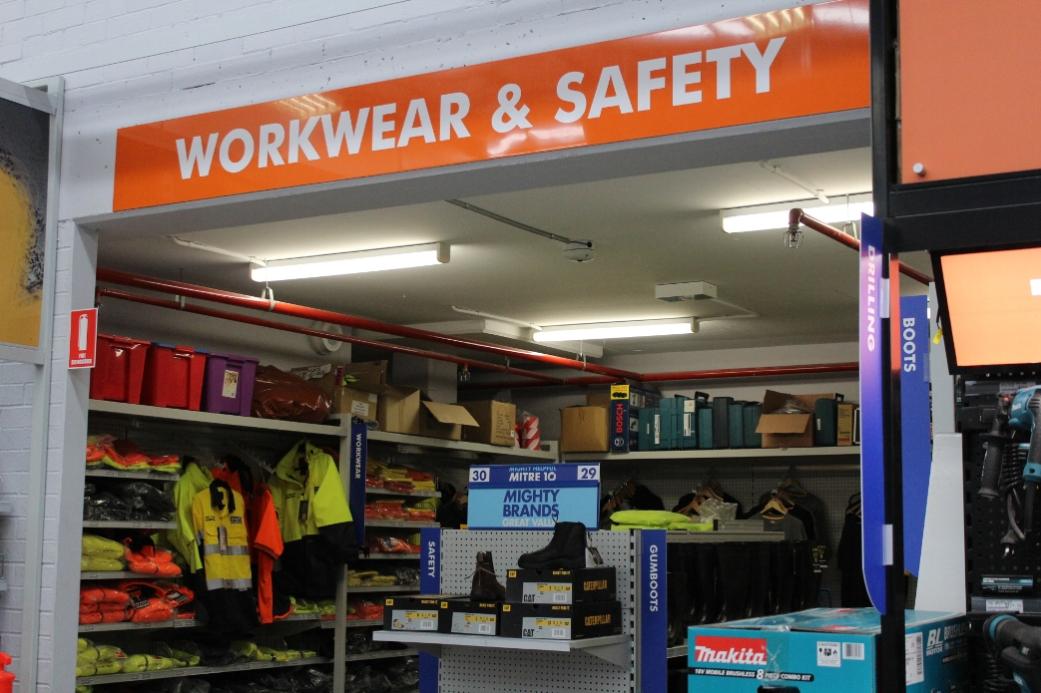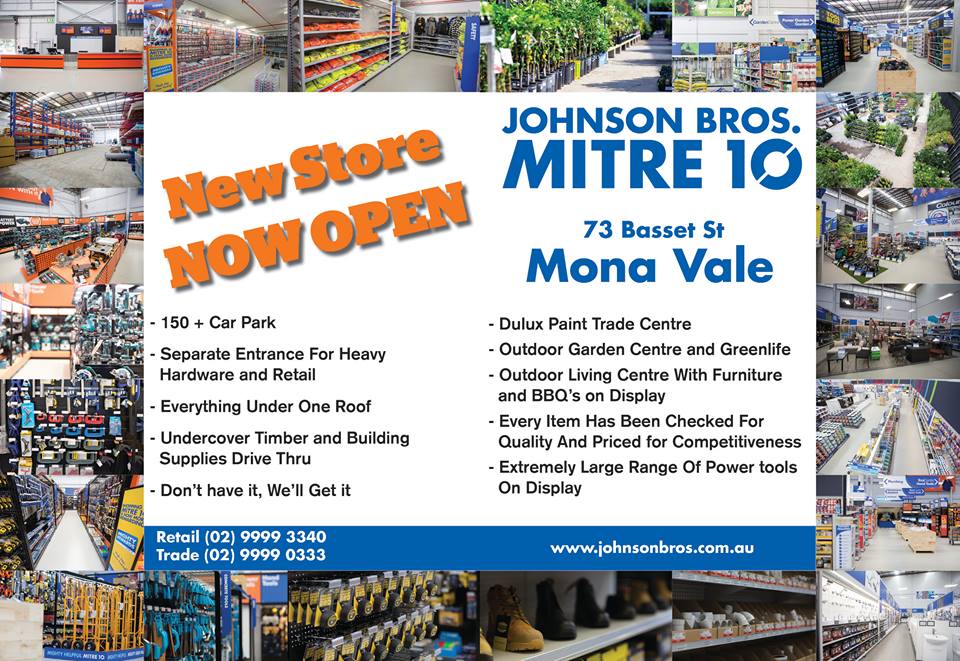 Johnson Brothers Mitre 10 New Store
73 Bassett Street
Mona Vale - Online Store: Jbhmv.Com.Au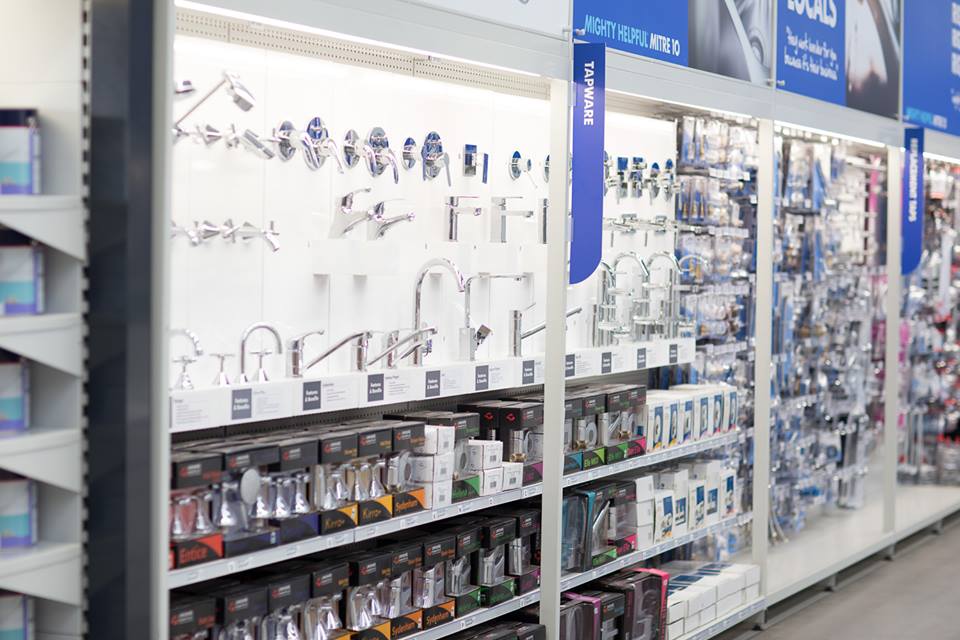 Products advice is available from the trained friendly staff at Narrabeen, Mona Vale and Avalon Johnson Brothers Mitre 10.
Click on logo to visit Johnson Brothers Mitre 10 website
Johnson Bros Mitre 10 - Avalon (02) 9918 3315
Johnson Bros Mitre 10 - Mona Vale (02) 9999 3340
JBH Timber & Building Supplies (02) 9999 0333
JBH Fencing & Landscape Supplies (02) 9970 6333
www.johnsonbros.com.au Online store: jbhmv.com.au

Bob, John and Robert Johnson, 2013 - photo by A J G.
Important
All information and tips in this publication are of a general nature only and neither Johnson Brothers Mitre 10 or Pittwater Online News does not warrant the accuracy or completeness of the information and tips in this publication. This publication is not intended to be a substitute for expert advice.
Johnson Brothers Mitre 10
advises you to always consult an experienced and qualified person when undertaking jobs of this kind (including consulting a qualified tradesperson such as an electrician or plumber where relevant expert services are required).
You should also consider any safety precautions that may be necessary when undertaking the work described in this publication (including wearing any necessary safety equipment such as safety glasses, goggles or ear protectors or hard hats). The information and tips in this publication are provided on the basis that
Johnson Brothers Mitre 10
and
Pittwater Online News
excludes all liability for any loss or damage which is suffered or incurred (including, but not limited to, indirect and consequential loss or damage and whether or not such loss or damage could have been foreseen) for any personal injury or damage to property whatsoever resulting from the use of the information and tips in this publication.
Pittwater Online News and
Johnson Brothers Mitre 10
also advises there may be laws, regulations or by-laws with which you must comply when undertaking the work described in this publication. You should obtain all necessary permissions and permits from council and/or any other relevant statutory body or authority before carrying out any work. Major projects published in this publication always list these and/orlinks to where you may research what your own project requires to meet regulations.