August 23 - 29, 2020: Issue 463
DIY Job for Life: Plumber's Apprenticeship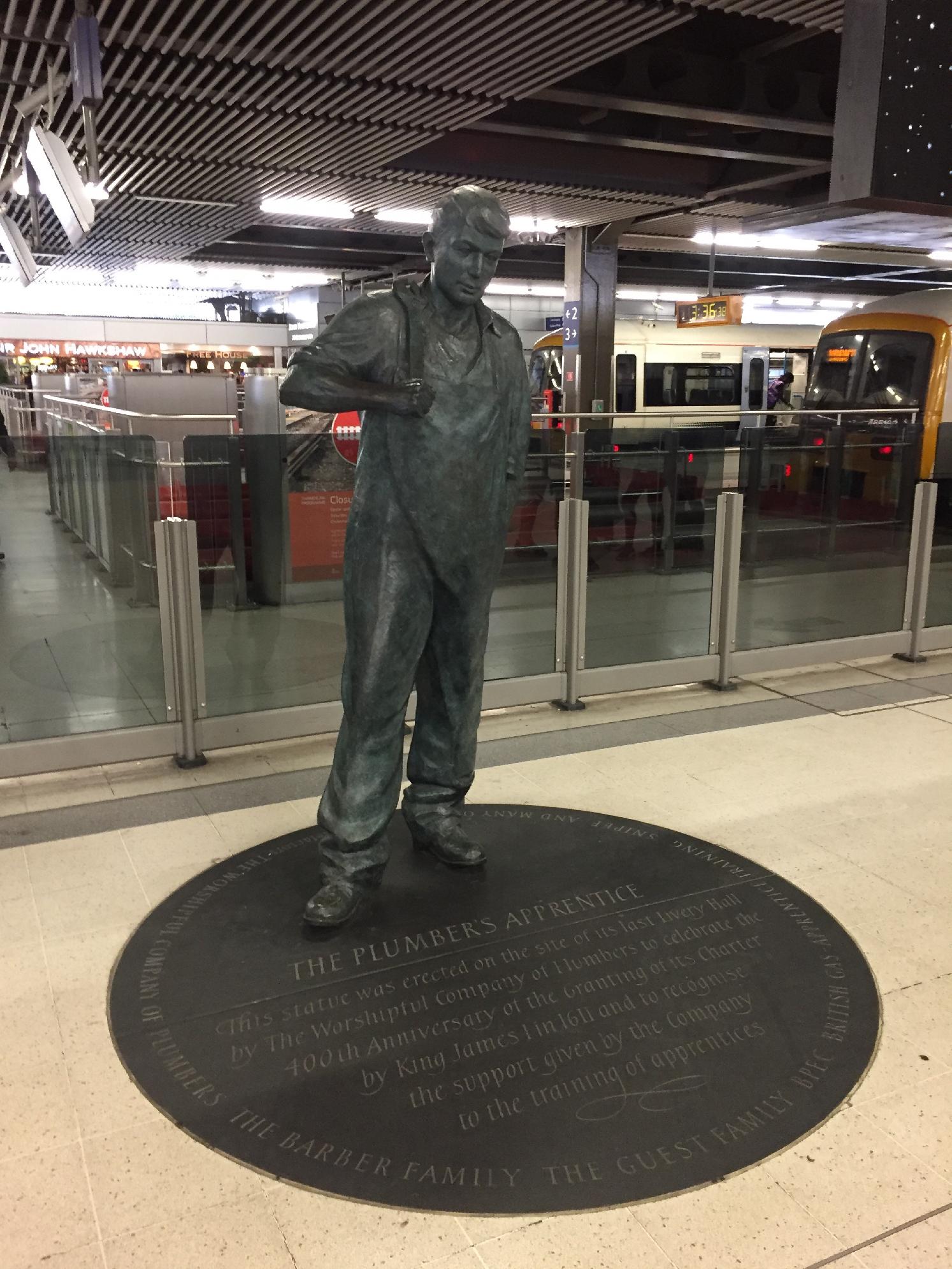 Photo: London's Cannon Street station is built on the site of the old hall of the Worshipful Company of Plumbers. To mark the 400th anniversary of the Company in 2011, this statue of the Plumber's Apprentice by Martin Jennings was unveiled by the Duke of Gloucester. Photo credit: Andrew Rabbott
How To Land A Plumbing Apprenticeship In NSW
From/by TAFE NSW
So you've decided you want to become a plumber. That's great news, but brace yourself - you're in for the hardest part of the journey... getting a plumbing apprenticeship.
To stay profitable many businesses have had to freeze or reduce staff levels, which means taking on apprentices has become an expensive luxury.
But this cuts both ways. There are also factors and concerns that you, as the potential apprentice, need to consider. Is the prospective boss stable enough in their business to keep you employed for four years? Are they licensed and insured? Do you get on well? But since plumbing apprenticeships are hard to find, don't turn one down without some serious thought.
Remember that while apprentice wages do seem low, the employer is also responsible for paying your TAFE NSW training costs, making sure you're covered by Workers Compensation insurance, paying your superannuation and paying you while you have a one month holiday. You're a potential $100,000 investment, and not many employers will take that decision lightly. That's why you have to really sell yourself.
Find an Employer
Use services such as the Australian Apprenticeships Support Network or the Master Plumbers Association of NSW to help find a provider.
Pre-Apprenticeships
TAFE NSW offers a number of plumbing pre-apprenticeship courses like the Statement of Attainment in Plumbing (Pre-Apprenticeship) or Certificate II in Construction Pathways (which will provide credits in most Certificate III qualifications in building and construction trades).
Selling yourself
Your prospective employer has probably never met you and knows nothing about you. You need to convey very quickly why you are the person their company needs to hire above all the other candidates. With the competition stakes so high we've devised a list of the "Dos" and "Don'ts" of landing an apprenticeship.
Don't:
rely on mum or dad. You're an adult now, it's time to act like one.

meet a prospective employer dressed poorly - first impressions count.




mumble. Kids do this. Young adults don't.




ever give a tradesman a limp handshake.
Do:
have a professional CV prepared. Email it, post it, hand deliver it... persistence is a sign of desire and drive.
start looking early (especially if you're in year 12)
get your CV to Master Plumbers Association of NSW. They have a set allocation of how many apprentices they'll register, then they may place you with a host employer. Again, get in early.
be relentless, leave no stone unturned. Ask your family plumber if they (or any of their friends) are taking an apprentice. Do you know any plumbers involved with your junior sports teams? You may not realise that you already know a prospective employer so never be afraid to ask. The worst that can happen is to be told they're not hiring this year.

decide which kind of plumber you'd like to train under. There are plumbers who work on large building sites, plumbers who build new homes and plumbers who fix things. Each one has a different set of skills. But don't be too picky. You can always train in one field and learn another later.
To sum up, be passionate, be persistent, be early and be confident.
CERTIFICATE III IN PLUMBING
National Course Code: CPC32413
Overview
Plumbers are in-demand in NSW. Now is the time to get trade qualified with the nationally accredited Certificate III in Plumbing. You will graduate with a strong foundation in plumbing services and be ready to register as a journeyman plumber. Plus, the skills you gain are transferrable across all areas of building and construction.
LEARN NEW SKILLS
Learn plumbing services in water, sanitation, drainage, irrigation, roofing, fire and gas including:
Bending and joining pipes
Welding, laying, installing and joining underground pipes
Testing and maintaining pipes
Marking out and installing roof rainwater components
Reading and interpreting plans
DEVELOP YOUR TALENT
Develop the qualities to get ahead in this field, including:
Communication excellence
Problem solving
Collaboration and teamwork
Reliability and time management
Flexibility to perform a variety of tasks and in varied work conditions
ACHIEVE YOUR GOALS
Completing this course will equip you with:
A nationally recognised Certificate III qualification
Become a qualified plumbing tradesperson
The opportunity to register as a journeyman plumber with NSW Fair Trading
Career outcomes and job roles include:
Plumber
Plumber and drainer
Plumber and gasfitter
Gasfitter
Roof plumber
GROW YOUR CAREER
If owning your own plumbing business is your goal, you can become a licensed master plumber when you complete the Certificate IV in Plumbing and Services.
Go on to further specialist study and develop your management and design skills for plumbing services, by studying the Diploma of Hydraulic (Plumbing) Service Design.
INDUSTRY DEMAND
Given the increase in infrastructure around the state, there is an identified shortage of plumbers in metropolitan and regional NSW.
Certificate III In Plumbing Available Through TAFE NSW At:
St Leonards, (Apprenticeship): Part Time Day - ENQUIRE HERE Duration: 3 years. Study commitment: 8 hours a week.
Wyong - Apprenticeship: Part Time Day
ENTRY REQUIREMENTS
To be eligible for this course, you must:
Achievement of the general induction training program (commonly known as White Card). The unit CPCCWHS1001 Prepare to work safely in the construction industry covers this requirement
This is specified by the National Code of Practice for Induction Training for Construction Work (ASCC 2007) and you will need this before you can enter a construction worksite.
TAFE NSW offers the Certificate III in Plumbing as either an apprenticeship or non-apprenticeship, so you can construct the career you want.
Apprenticeship
To be eligible for this course, you must:
Be employed as an apprentice in the construction industry evidenced by a letter of support from your employer
Submit your training plan proposal (TPP) with your application
Non-apprenticeship
Experienced in Plumbing?
To be eligible for a subsidised place in this course as a non-apprentice, you must:
Be over 21 years of age
Provide evidence, such as a resume or letter of support from your employer, of significant and current industry experience. Your workplace evidence will be reviewed prior to course entry to make sure your skills and knowledge meet course requirements
If there are gaps in your industry experience, you will need to complete simulated work activities to ensure you are able to meet work evidence requirements.
WORK PLACEMENT
There is no work placement requirement for apprentices taking this qualification, as you will gain your experience on-the-job with your employer.
Non-apprentices will need to be in either relevant employment or have access to appropriate simulated workplace environments to complete the learning and assessment requirements.
You are responsible for arranging your own work placement. Our team can offer support and guidance to assist you.
IS THIS COURSE RIGHT FOR YOU?
To be prepared for this course, it is recommended that you have:
Practical aptitude
Good communication skills
Good problem solving skills
Agility and reliability
The ability to work as part of team
If you need help preparing for study, contact us about your options.
LICENSING REQUIREMENTS
Occupational licenses are required if you want to work as a plumber nationally.
State and territory jurisdictions have different regulatory requirements depending on the level of licensing you need. Check with your state or territory licensing and regulatory authorities regarding their educational requirements.
ADDITIONAL REQUIREMENTS
With 130 locations across the state, TAFE NSW tailors qualifications to meet the needs of the local community and specific student groups (like apprentices, fast-tracked and online students). To make sure this course is the right fit for you, we will need you to demonstrate that you can meet the additional requirements below.
To be enrolled in this course, you need to be able to provide evidence that you are:
an apprentice (you will work in industry and study at the same time)
employed full time
signed up with an Apprentice Network Provider and have a Training Plan Proposal
seeking to gain skills and knowledge to become a qualified plumber after successful completion
To successfully complete this course, you will need:
to satisfactorily complete all assessment tasks.
INFORMATION SESSIONS
Students will be contacted once they have gone through the TTP process and enrolled, they will then be notified of day/time and location to start classes.
STUDY COMMITMENT
This is a Part Time Day Face to Face course. You will need to attend approximately 8 hours of class, over 1 days a week, for 3 years.
You may also be required to complete approximately 27.5 hours of additional study each week outside of class hours, including private study, research, assignment research and preparation
IS THIS COURSE RIGHT FOR YOU?
This course offering is designed for people who:
are Apprentices with a Training Contract employed by a Licensed Plumber working in the plumbing industry
SERVICES AND STUDY SUPPORT
We offer student services and study support to ensure you can achieve your goals. Learn about TAFE NSW Student Services
As a TAFE NSW student in this course, you will have access to:
LinkedIn Learning (formerly Lynda.com)
Studiosity - online access to a real life tutor
Easy computing online short courses
Access to local TAFE libraries
Accessibility and Disability Support Services
Access to Read&Write learning support software at TAFE and at home
Attendance
To keep you safe while studying, some of our face to face classes may be replaced with online or connected learning. We have also modified our face to face classes to meet physical distancing requirements and increased cleaning on campus. As restrictions ease, the way you attend your class may change again. If work placement and the demonstration of practical skills are requirements of your course, due to the impacts of COVID 19 there may be a delay or modification in being able to undertake these aspects of your course in the planned timeframe. Be assured, we'll keep you informed every step of the way.
Australian Apprenticeships training can be on-the-job, off-the-job or a combination of both. TAFE NSW will negotiate your attendance and study pattern with you and your employer.
How to Enrol
Before you can start an apprenticeship, you first need to find an employer in the industry you're interested in that will support you through your studies. You and your employer should contact an Apprenticeship Network Provider (ANP) and tell them you're interested in studying at TAFE NSW.
The ANP will help you and your employer to complete a Training Contract. Once you have a Training Contract, we will help you, your employer and the ANP to complete a Training Plan Proposal. Once you have both these documents, the ANP will lodge them with State Training Services, who will provide further advice about next steps.
Find out more: https://www.training.nsw.gov.au/apprenticeships_traineeships/index.html
For further information or assistance, call 131 601.
Find out more about Applying and Enrolling
FEE-FREE* APPRENTICESHIPS
The investment the NSW Government is making in apprenticeships to address skills shortages in NSW. Becoming an apprentice or hiring an apprentice just got 100,000 times easier. That's the number of new apprentices that will have their qualification fees funded by the NSW Government. They've recognised that apprenticeships and skilled tradespeople are the backbone of our state and they are committed to creating a pipeline of skilled Australians to build a better future.
View TAFE NSW apprenticeships and traineeships information.
How Fee-free* Apprenticeships work
The NSW Department of Industry will pay the student fee on behalf of any apprentice who commences their apprenticeship training on or after 1 July 2018. The fee will be paid directly to TAFE NSW.
I'm an apprentice, am I eligible?
If you start your Smart and Skilled apprenticeship training on or after 1 July 2018.
If you start training with your training provider on or after 1 July 2018 you do not have to pay a fee.
I employ an apprentice, am I eligible?
As long as the training provider has not commenced training delivery with your apprentice before 1 July 2018, you will not have to pay a fee. This applies even if you signed a training contract before this date.
I am a trainee/I employ a trainee, am I eligible?
No, only apprenticeships are eligible. Smart and Skilled Traineeship fees are capped at $1,000.
* Subject to availability
ACADEMIC CALENDAR FOR TAFE DEGREES

Applications for Semester 1 intake – first round closes: 27 November, 2020

Applications for Semester 1 intake – 2nd round closes: 22 January 2021
Also look into Master Plumbers Apprentices Limited (MPAL)
Master Plumbers Apprentices Limited (MPAL) is a group training company and is the largest employer of apprentice plumbers in NSW. The group scheme has been in operation since 1982 and has successfully completed over 1000 apprentice plumbers. MPAL has apprentices plumbers placed with host trainers in the Sydney Metro area, Canberra, Newcastle, Wollongong, Central Coast, Blue Mountains and The Southern Highlands. MPAL ensures that apprentices employed through the scheme are exposed to all aspects of the Plumbing industry including; Water Plumbing, Sanitary Plumbing, Drainage, Roof Plumbing, Fire Hydrants and Hose Reels. The exposure is across Domestic,Commercial, Industrial and High Rise Construction Plumbing.
APPRENTICE PLUMBERS GENERAL TOOL KIT
As stated before, invest in good quality tools and look after them and you will have them for a long time. It's always a good idea to keep a folder for records of what tools you have and when you bought them, any warranties that came with them and record any serial numbers so you have these as a reference point if you misplace a tool.
You don't have to have them all at once - and your Trainers and Employer will advise you on what to get and when, so always ask for their advice around what works you are doing and how best to use these tools for each specific job.
The General Plumbers Apprenticeship Tool List has these items included:
Safety Glasses
Caulking Gun
Carpenters Pencil x 5-10
Tool Pouch
Inspection Mirror Kit
Chalk Reels/Lines 30m/100ft
250mm Half Round Bastard File
Cold Chisel
Plugging Chisel
Wood Chisel 25mm
Retractable Knife
Hacksaw
Mini Hacksaw
Magnetic Tape Measure - 8m/25mm
Tin Snip (Left)
Tin Snip (Right)
Club Hammer
Gauging Trowel
Sliding Bevel
Screwdriver Set
Claw Hammer
Tube Cutter
Plastic Pipe Shear 0-32mm
Basin Wrench
1/2" Tube Bender
Adjustable Wrench x 2
Roll Nut Pipe Wrench
Multigrip Plier
Combination Square - 300mm
Torpedo Level
Level (3 vial) - 600mm
Pop Rivet Gun
Father's Day 2020 - Get Dad What He Really Wants
Catalogue available to read online HERE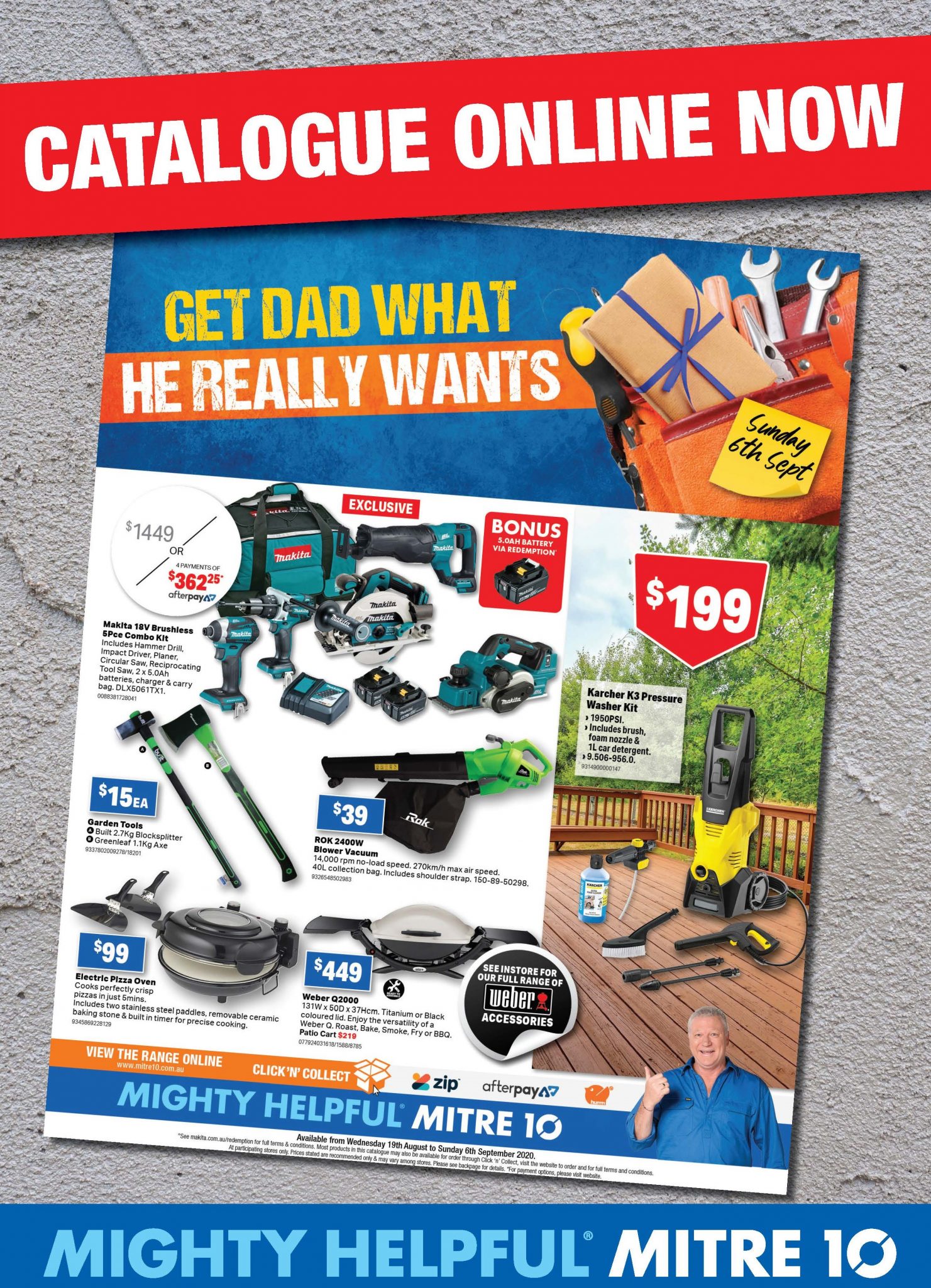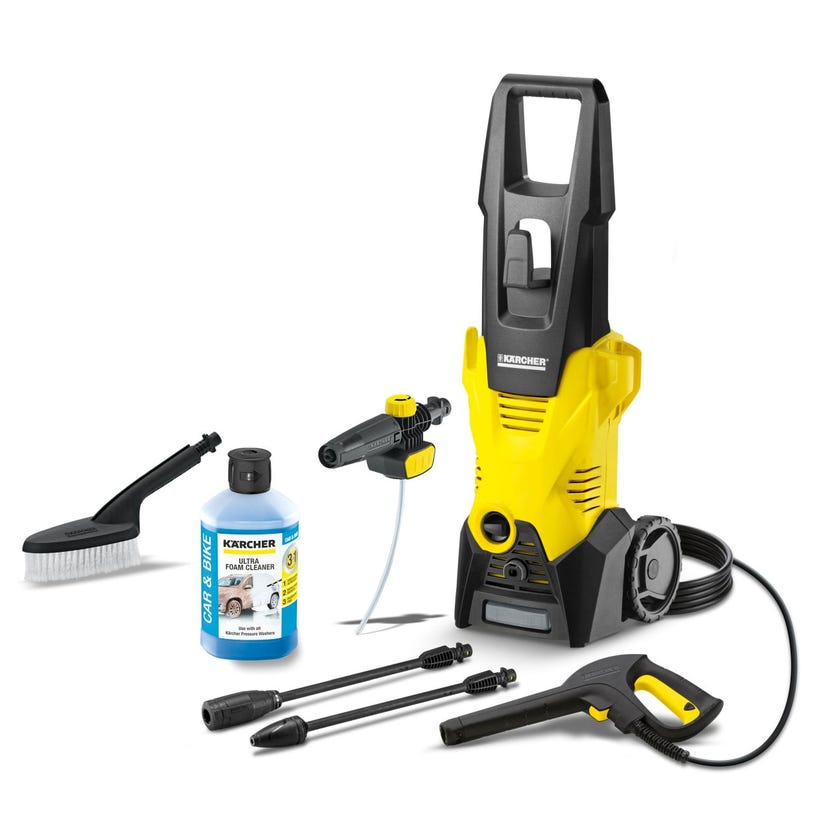 Karcher K3 Pressure Washer + 1L Bonus Ultra Foam Detergent: $199.00
Powerful K3 Karcher Pressure Washer. Ideal for cleaning cars, pavers, decks, paths and other outdoor areas. Comes with bonus Ultra Foam car cleaning detergent.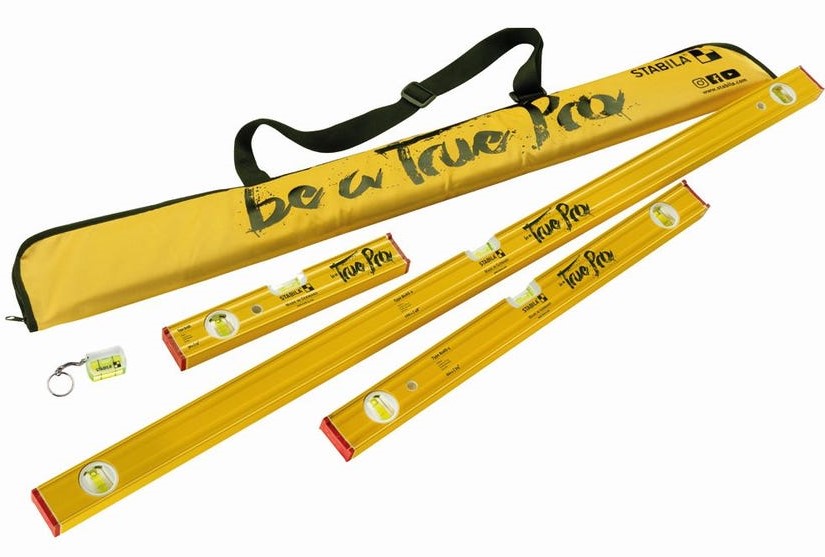 Stabila Be A True Pro Level Set - 5 Piece: $139.00
BE A TRUE PRO Edition spirit levels in lengths of 30cm, 60cm and 120cm. Slim, stable and non-slip aluminium profile. Firm seat during marking thanks to integrated anti-slip stoppers. STABILA installation technology (LOCKED VIALS) ensures long-term accuracy – measuring accuracy is ± 0.5 mm/m in normal position and ± 0.75 mm/m in reverse position. A spirit level bag and key ring are included.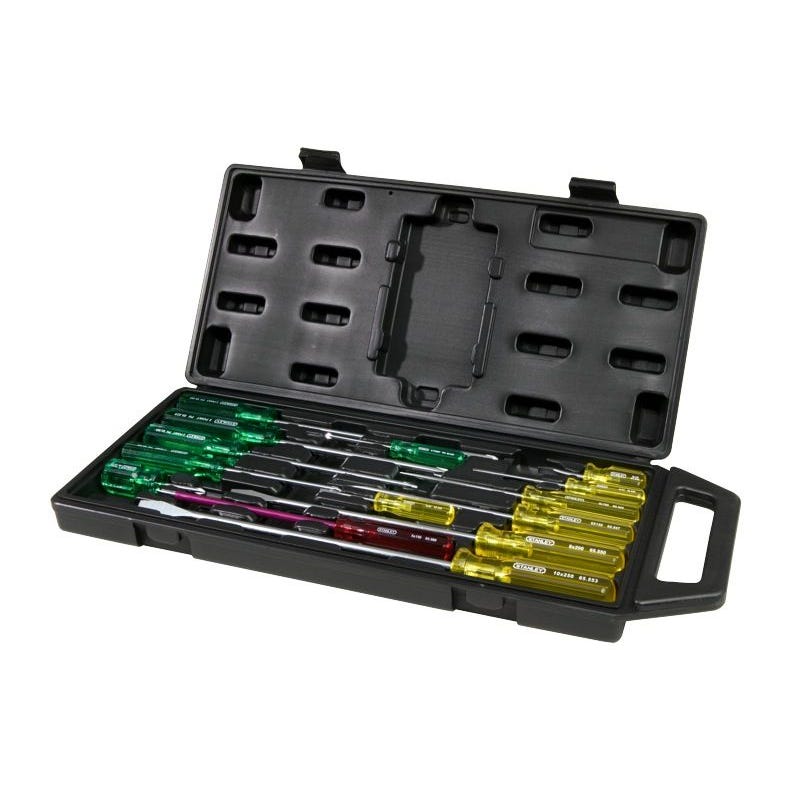 Stanley Mechanic Set - 14 Piece: $25.00
Rugged cellulose acetate handles. 7 standard tip, 6 Phillips tip & 1 insulated screwdriver. Premium grade Nickle Chrome vanadium steel. Cellulose acetate handles for impact resistance.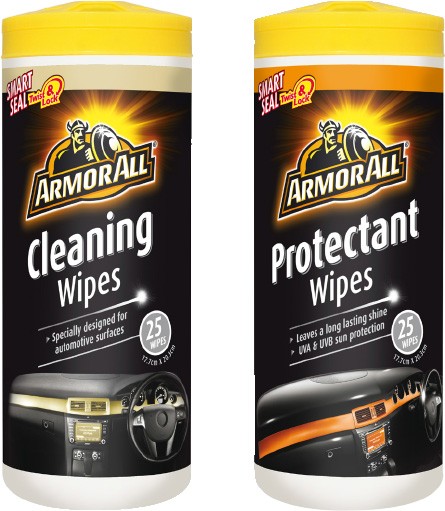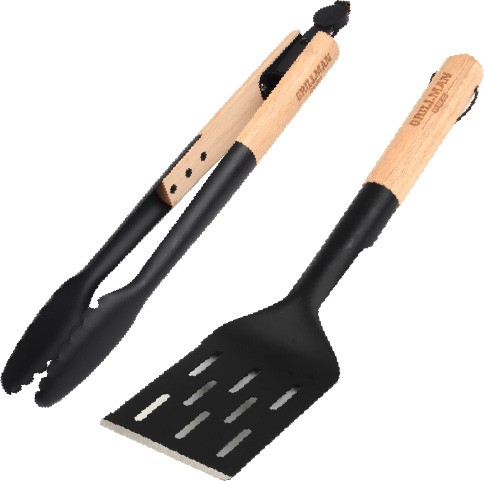 Armor All Wipes 25Pk: $8.00 each Razorsharp Scissor Pack - 3 Piece: $9.00 Grillman Non-Stick BBQ Accessories: $15.00 each
Mr. Men Coffee Mug 502ml: $10.00 each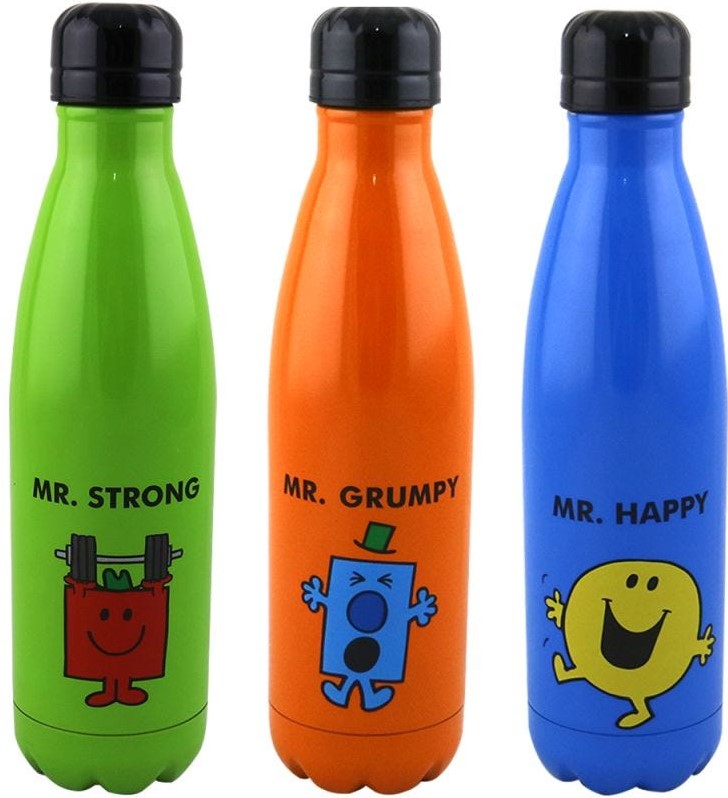 Mr. Men Flask 750ml (stainless steel) : $15.00 each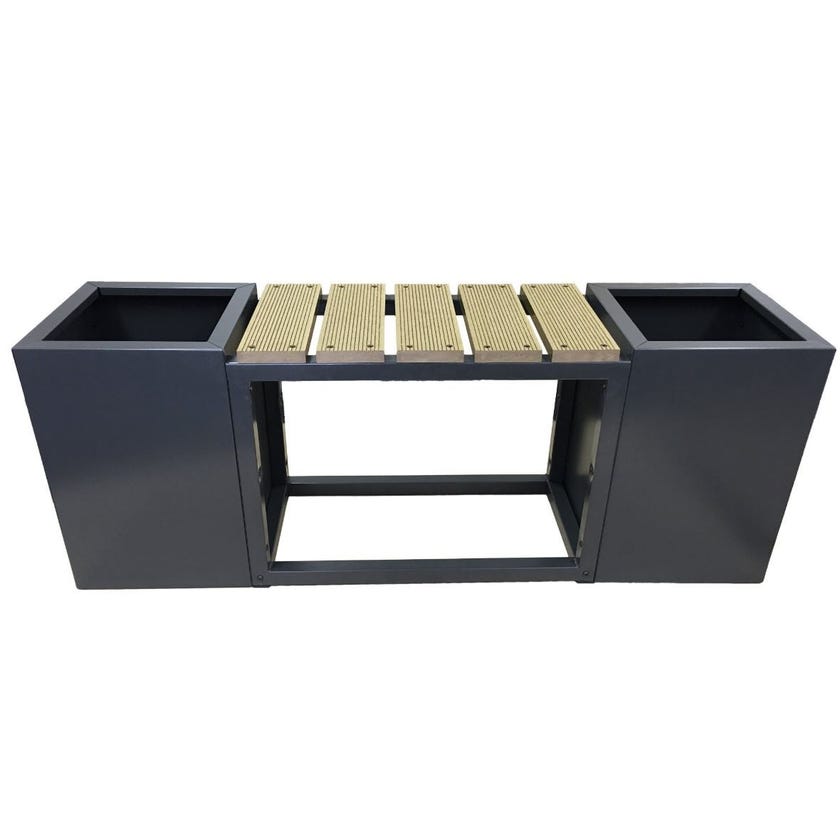 Planter Box with Seat Charcoal: $109.00
Planter Seat with 2 planters. Charcoal powder coated steel. 1200mm in width. Oak composite slats.
Johnson Brothers Mitre 10 Update: Shop Online Options
Intending to keep our customers and staff safe, we present some additional ways for both our retail and trade customers to do business with us.
Trade and Retail Pick Up
Express Pick up Mona Vale
- Call Johnson Bros Mitre 10 Mona Vale, and we will pick & pack your order and have it ready for you to pick up in 2 hours. (Stocked Lines Only)
- Drive into our undercover Trade Drive-Thru area at 73 Bassett St Mona Vale, and your order will be ready for pick-up.
- Our team members will help you with your load and finalise payment/paperwork
Express Pick up Avalon
- Call Johnson Bros Mitre 10 Avalon, and we will pick & pack your order and have it ready for you to pick up in 2 hours. (Stocked Lines Only)
- Drive into our back lane off Bellevue Avenue, and your order will be ready for pick-up.
- Our team members will help you with your load and finalise payment/paperwork
Online Retail Stores Go Live
We've launched two eCommerce sites offering 2hr pick up in-store and flat rate delivery options on the northern beaches*.
Jbhmv.com.au (Mona Vale)
Jbhav.com.au (Avalon)
With the ability to leave the product on your doorstep, this provides an option of an entirely contactless transaction.
*Flat rate delivery is not available to trade sales, building supplies and trade quantities
** The stock availability is updated nightly, which may mean the stock is unavailable when the order is placed
Trade Delivery to Site
Maybe not new, but certainly worth a mention again!
We can get almost anything delivered quickly onto site!
As always ring the trade desk direct on 9999 0333 and let them know what you need!
Final Thought
Like everyone, we have found ourselves in a new and uncertain environment, but we're setting up (and digging in) for the long haul!
We want to acknowledge that the decision to retain over 120 staff and meet any future challenges head-on, could not have happened without the continued support you provide us as customers.
Thank you and stay safe,
The Johnson Family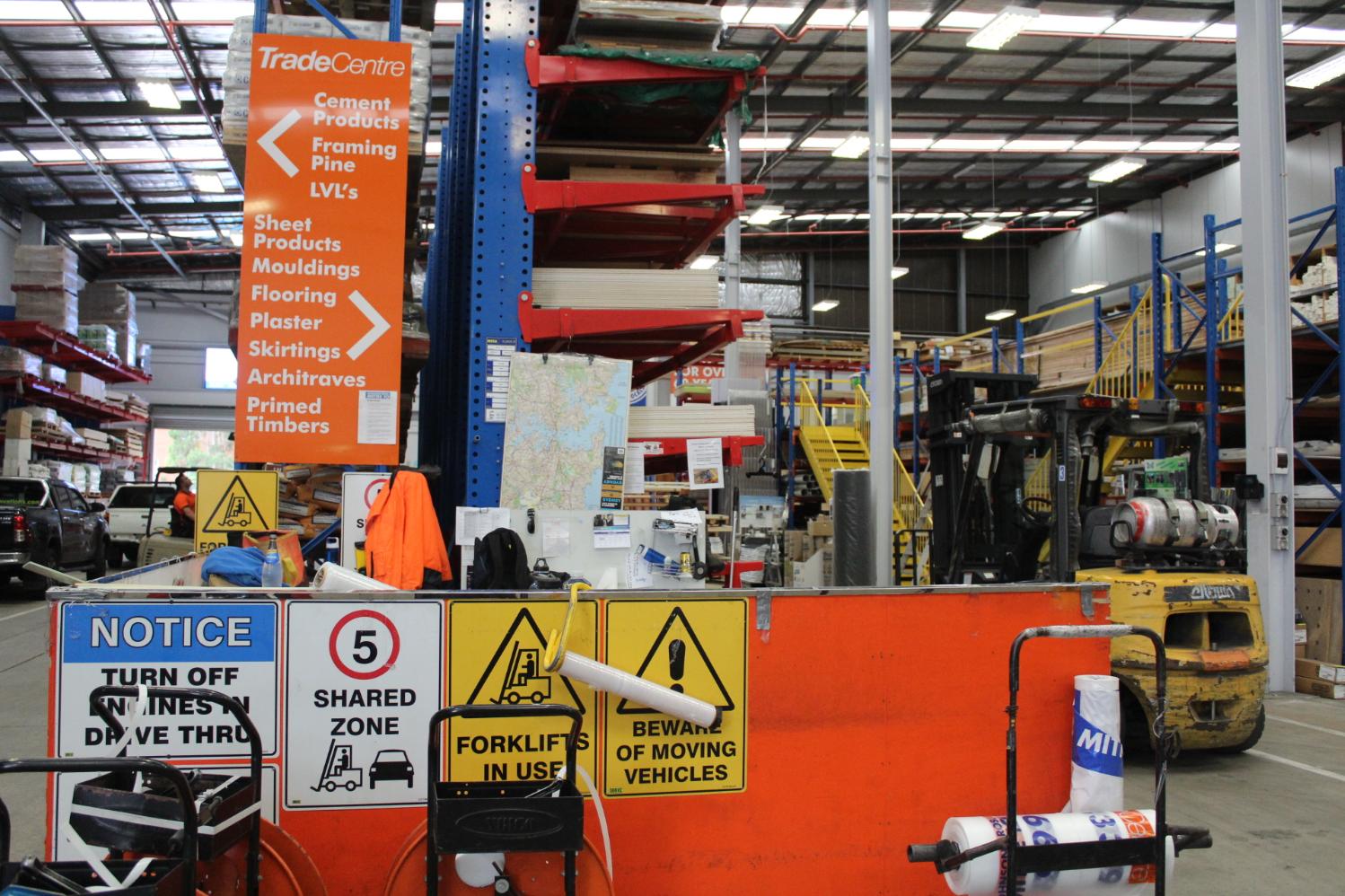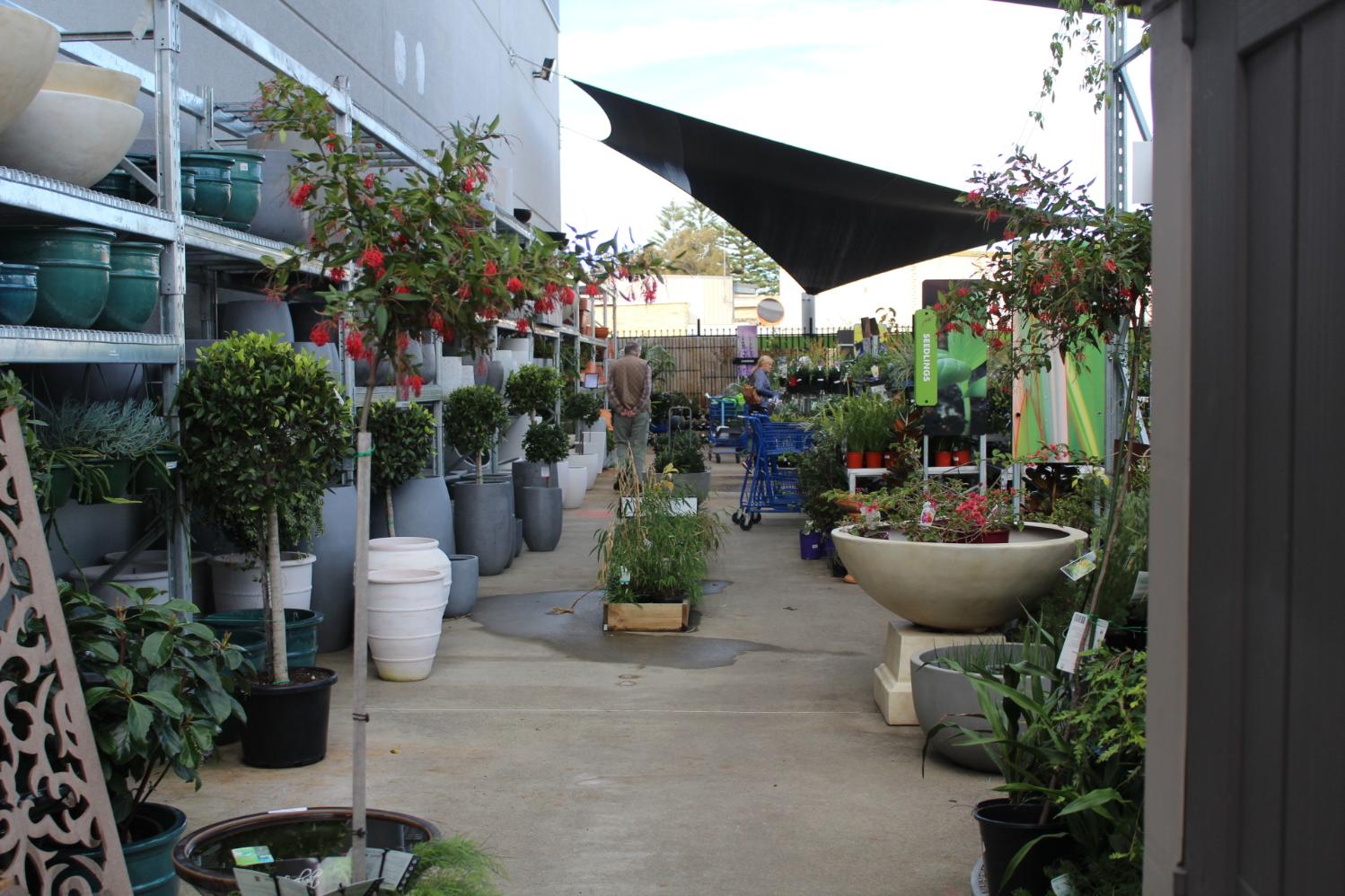 Green Life Garden Centre at Johnson Brothers Mona Vale has a great stock of seedlings, native and other plants and all you need to get gardening in brilliant Autumn weather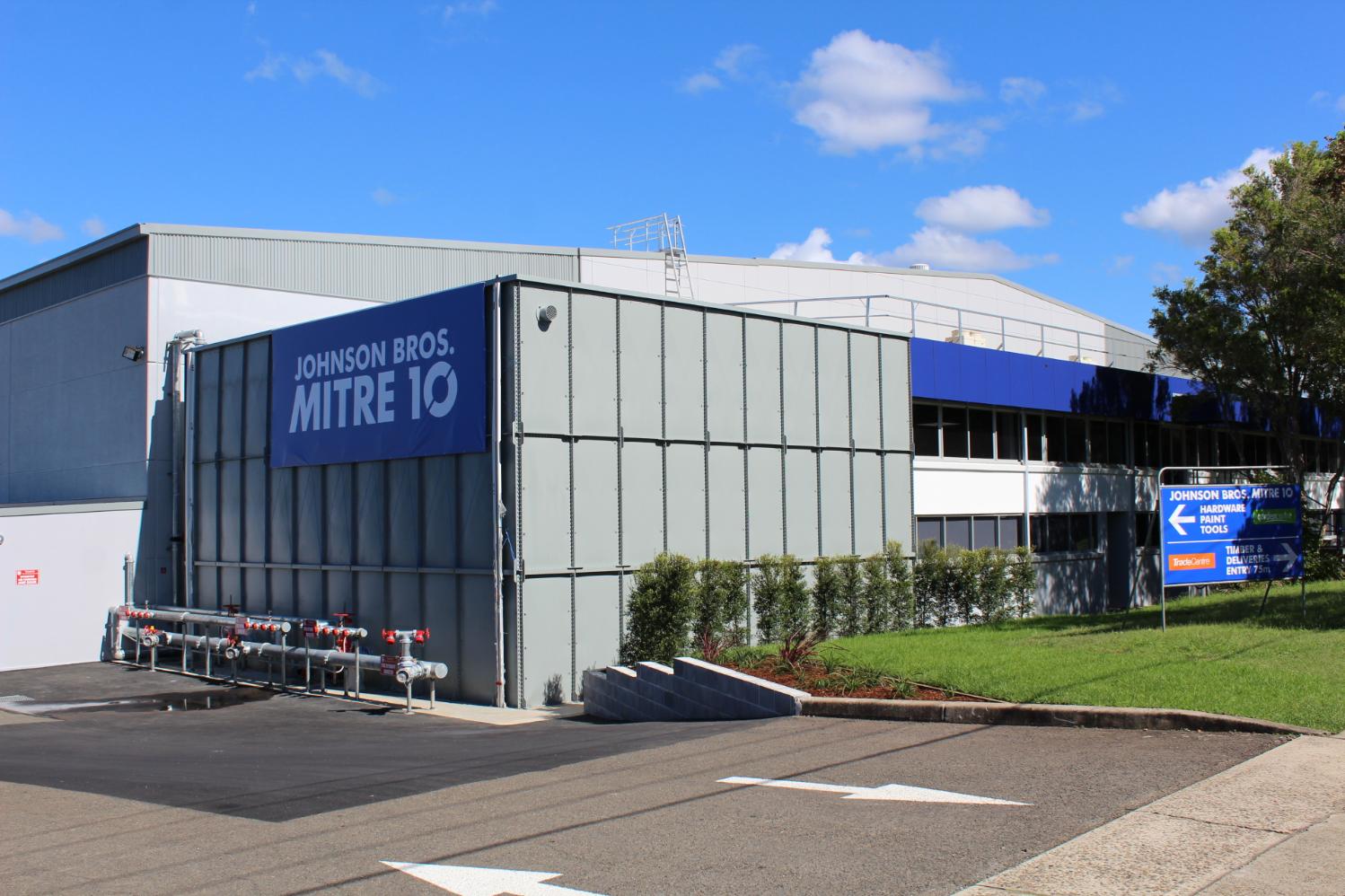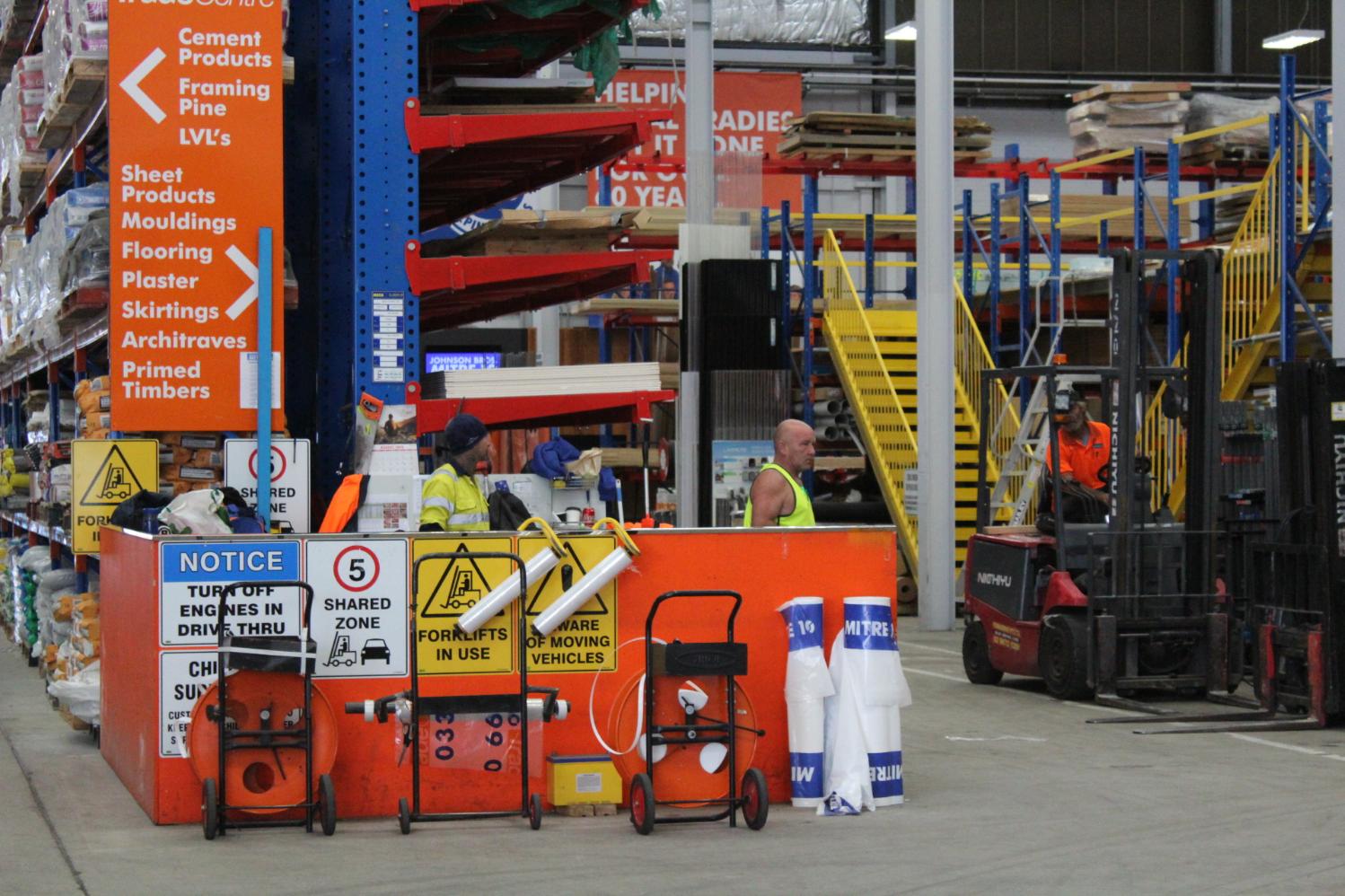 Johnson Brothers Mitre 10 Trade Centre at Mona Vale - everything you need under one roof.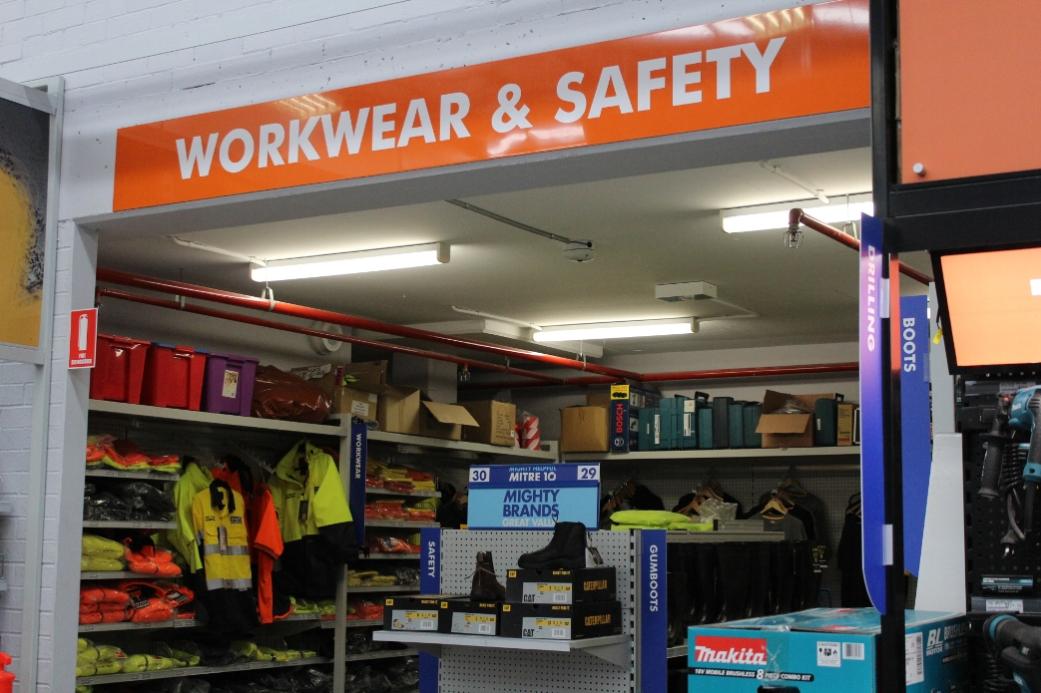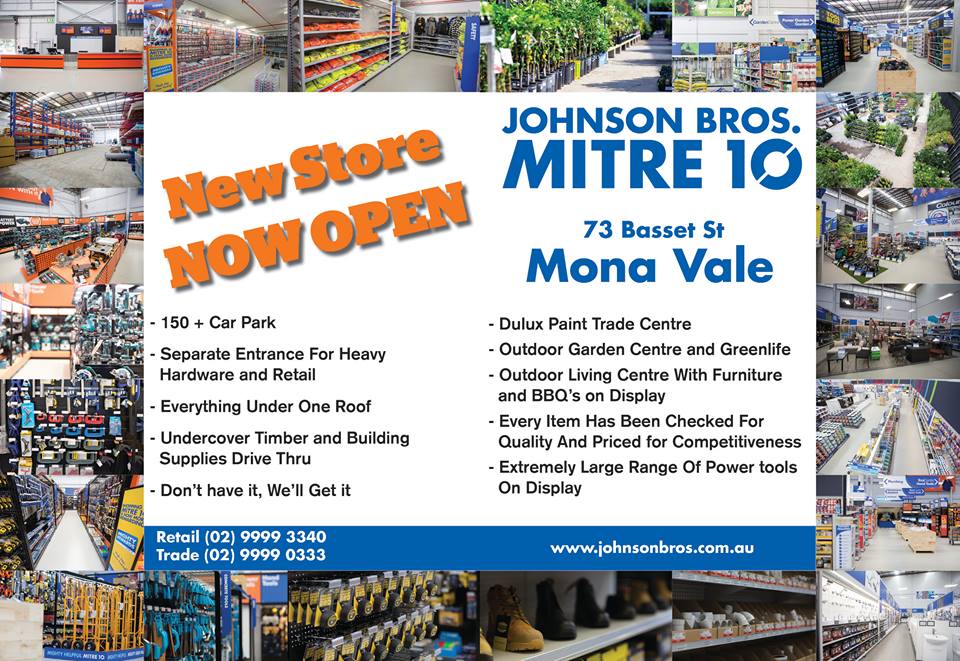 Johnson Brothers Mitre 10 New Store
73 Bassett Street
Mona Vale - Online Store: Jbhmv.Com.Au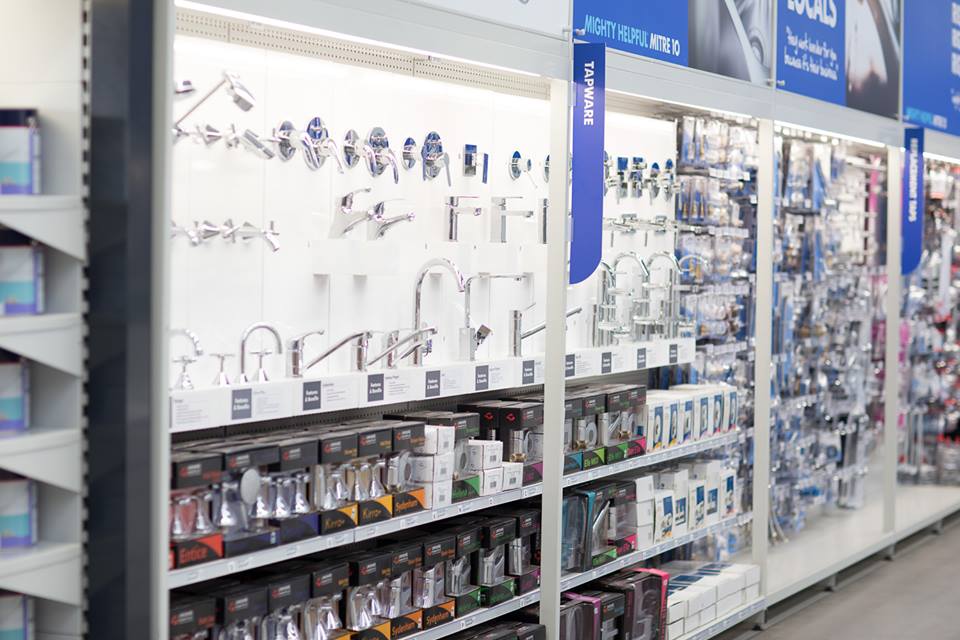 Products advice is available from the trained friendly staff at Narrabeen, Mona Vale and Avalon Johnson Brothers Mitre 10.
Click on logo to visit Johnson Brothers Mitre 10 website
Johnson Bros Mitre 10 - Avalon (02) 9918 3315
Johnson Bros Mitre 10 - Mona Vale (02) 9999 3340
JBH Timber & Building Supplies (02) 9999 0333
JBH Fencing & Landscape Supplies (02) 9970 6333
www.johnsonbros.com.au Online store: jbhmv.com.au

Important
All information and tips in this publication are of a general nature only and neither Johnson Brothers Mitre 10 or Pittwater Online News does not warrant the accuracy or completeness of the information and tips in this publication. This publication is not intended to be a substitute for expert advice.
Johnson Brothers Mitre 10
advises you to always consult an experienced and qualified person when undertaking jobs of this kind (including consulting a qualified tradesperson such as an electrician or plumber where relevant expert services are required).
You should also consider any safety precautions that may be necessary when undertaking the work described in this publication (including wearing any necessary safety equipment such as safety glasses, goggles or ear protectors or hard hats). The information and tips in this publication are provided on the basis that
Johnson Brothers Mitre 10
and
Pittwater Online News
excludes all liability for any loss or damage which is suffered or incurred (including, but not limited to, indirect and consequential loss or damage and whether or not such loss or damage could have been foreseen) for any personal injury or damage to property whatsoever resulting from the use of the information and tips in this publication.
Pittwater Online News and
Johnson Brothers Mitre 10
also advises there may be laws, regulations or by-laws with which you must comply when undertaking the work described in this publication. You should obtain all necessary permissions and permits from council and/or any other relevant statutory body or authority before carrying out any work. Major projects published in this publication always list these and/orlinks to where you may research what your own project requires to meet regulations.