August 6 - 12, 2017: Issue 324
DIY Bathroom Refresh: Zing For Spring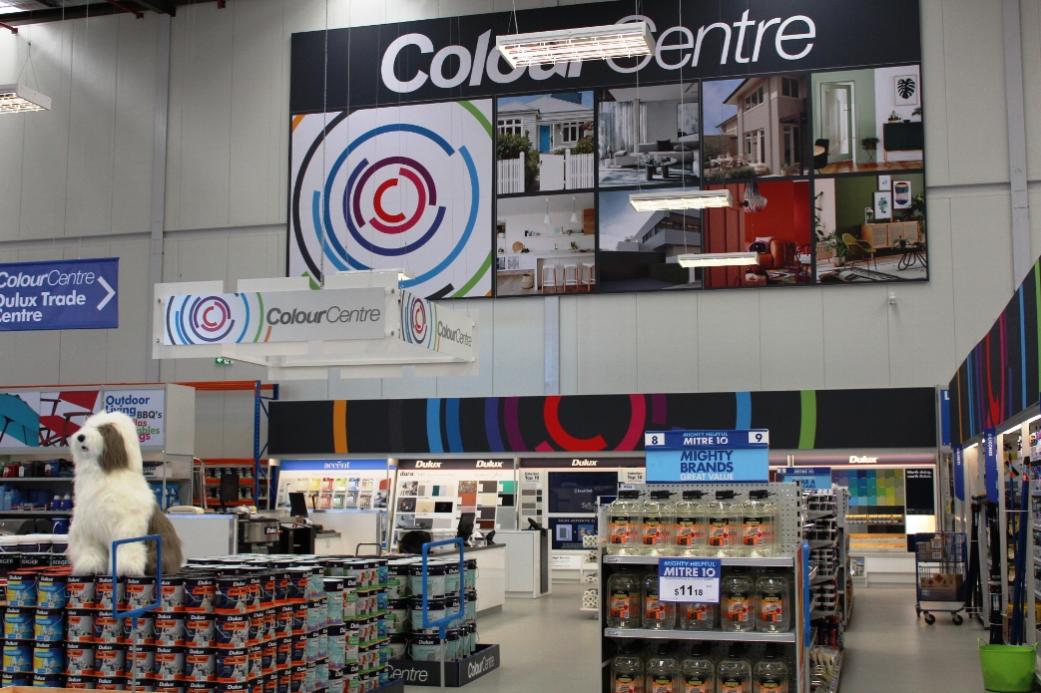 DIY Bathroom Refresh
With so many great new products coming onto the market, with everything from a paint for tiles to beautiful new basins that remind you of Roman baths, now may be a great time to spruce up that tired and old fashioned bathroom with something that will make it zing for Spring.
A few ideas:
a. Focus on cosmetic changes – paint dated tiles and cabinetry and focus on trimmings
b. Replace old shower screens
c. Broaden the appeal – if have a bathroom from the 1970's and you have left the disco, make it over with a classic modern colour scheme of black or white or a neutral palette or add some blue – blue is a classic bathroom colour that adds freshness and belongs in any seaside home
d. Update old hardware and fittings – new handles, taps, towel rails make a big difference and may even reduce water bills from that 'drip'.
e. Replace that tired old bath or showerscreen.
f. Reapply sealants - renewing sealants in your bathroom keeps water damage to a minimum. Use a quality product, wipe the area prior to application, and clean up any excess afterwards prior to the sealant setting.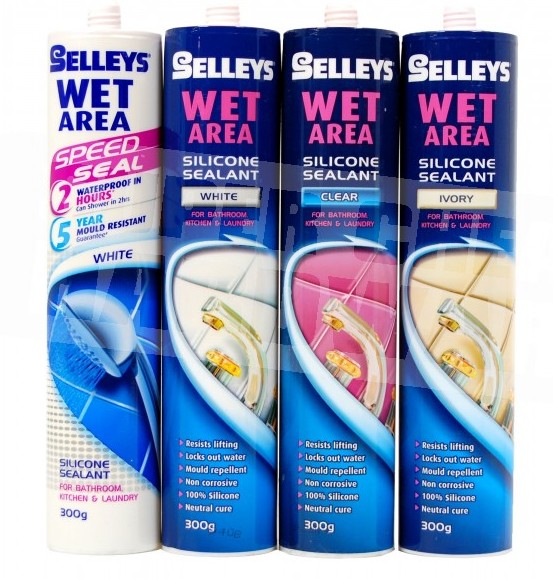 SILICONE WET AREA CLEAR 300G SELLEYS: $9.99
Selleys Wet Area Silicone Sealant gives you a superior waterproof and mould resistant seal that will not shrink, crack or peel away, guaranteed for 25 years*.
order at JBH online store
A bathroom transformed through paint and a few smart trimmings will make it a pleasure to visit your bathroom and without breaking the budget. Johnson Brothers Hardware Mitre 10 stock a range of paints created to gloss straight over the top of dated tiles or cabinetry - ask in store for product advice. The main point to stick to here is to buy the right paint for the job - that which will make your tiles look new is not the same paint you will need for your ceiling.
Ceilings are where age shows in a bathroom. Painting yours white will add that freshness you want in a bathroom and bring in light to one of those rooms that can be one of the dingy ones in a home.
Be sure to clean everything and let it dry completely before you start - you don't want mould coming through a new paint job, nor do you want to use something that won't work in an area prone to dampness. Sugar Soap for walls and a tile cleaning product for those tiles will ensure you get the job done right. When applying the paint make sure you have the windows and doors open to get rid of any fumes and lease wear a mask and eye protection, particularly when refreshing your bathroom ceiling and walls.
If you're going to continue into other rooms, get a bigger amount f paint to begin with - the rule of thumb here is to calculate the surface are to be painted, the spreading rate of the paint being used, and how many coats you are going to do- at least two please!.
Dulux has an
online paint calculator
that can help you, just work out your measurements via how many rooms you will freshen up this Winter/Spring.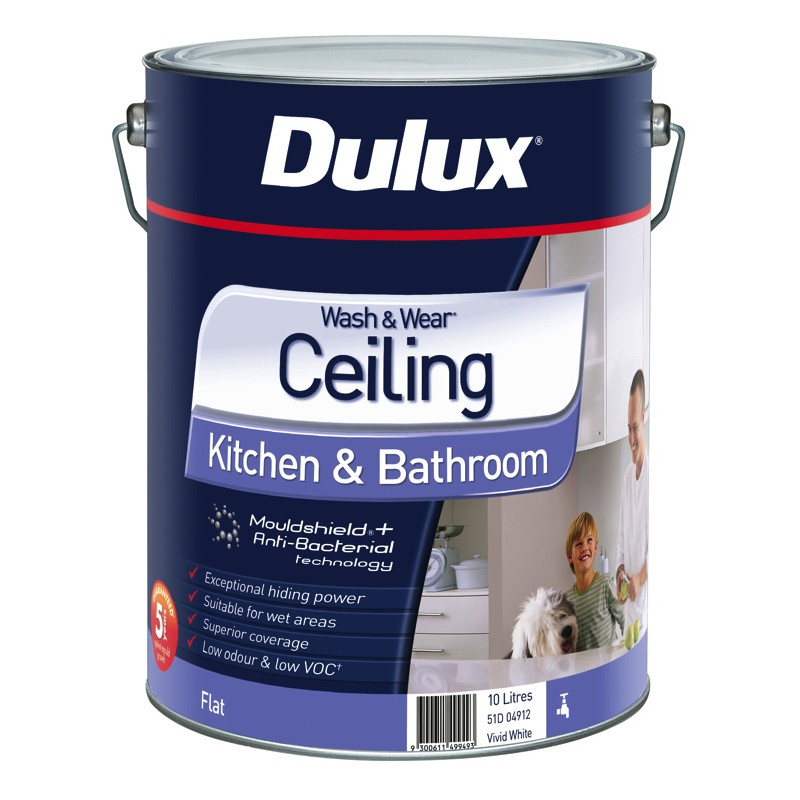 DULUX WASH & WEAR KITCHEN & BATHROOM CEILING
10L – Flat - Mould and bacteria resistant. Water clean-up. (White base.)
When you cast your eye around any old bathroom there's one eyesore: the grotty, dated shower screen or a bath stained with age. Replacing these is fairly simple and with great alternatives on the market where you don't have to be able to now how to build a bath frame when installing a great Freestanding one.
Firstly, decide on where you want to place the bathtub. A freestanding bathtub takes on focal-point in the center of a bathroom, but also looks great when set against a windowed wall. Before selecting a freestanding bathtub, determine the location of the room's water pipes and where your drain is. Know how much floor space is available for positioning the bathtub, as well as the width of doorways, staircases, and hallways through which the tub will be carried. Also remember that a freestanding bathtub's weight may require extra floor support.
Think about how you want to fill the bathtub. Do you want to use a floor-mount tub filler or wall-mount faucet? Take this into account when doing your measurements for where you want to place your new bathtub if you choose a floor-mount tap.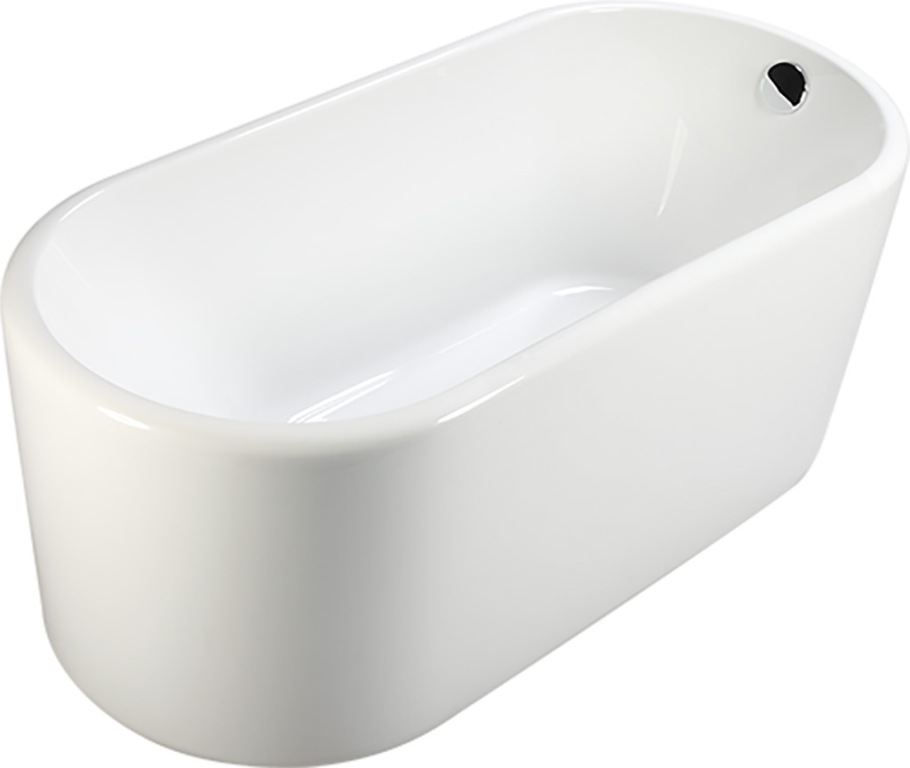 Johnson Suisse Tivoli Freestanding Bath 1500mm:
Currently on sale - $1260.00
Features:
Contemporary freestanding bath design with adjustable legs - fully self supporting.
Sanitary grade acrylic, fibreglass reinforced with polyester resin.
Sidewall and bath seamlessly fused together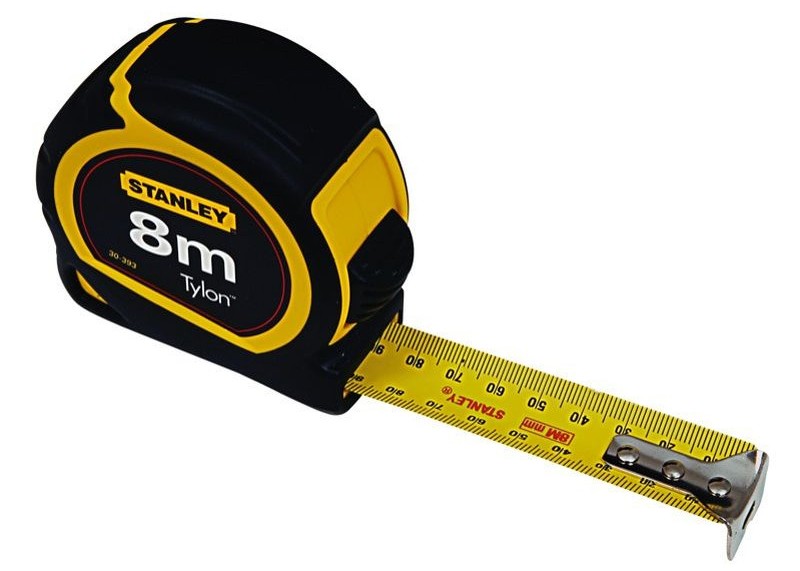 STANLEY TAPE MEASURE: $9.98
8m x 25mm. Available in metric or metric/ imperial.
Add a new toilet seat, these can cost anything from something basic under $10.00 to something more luxurious. Perhaps it's time to replace that tired old vanity with something that hasn't been waterlogged a hundred times and looks it. This is also a great way to clear out all that 20 year old aftershave that's been lingering under the sink.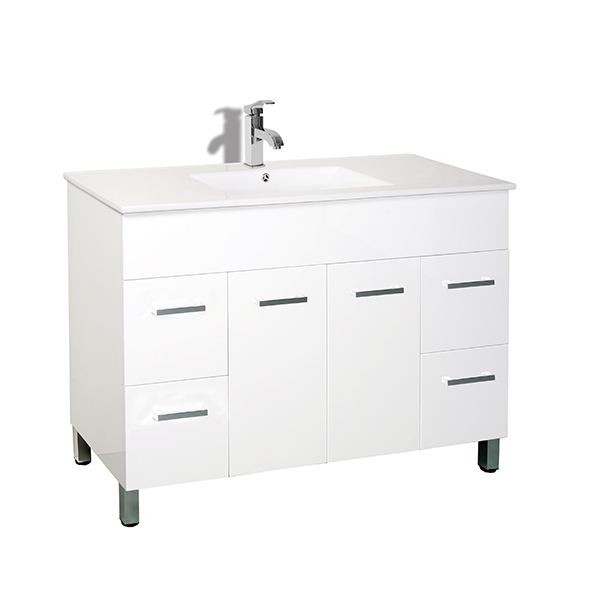 Carita Avoca Ceramic Top Straight Vanity 1200mm

On Sale $399.00
Sometimes a simple change of handles, taps, towel rails, door knobs, hooks – can really modernise a dated bathroom. Taps can be design statements in themselves and with a great range now available, this is something anyone can do to update those that need replacing and add a personal preference look to their bathroom. You don't have to purchase expensive ones when you can pick up great functional sets from Johnson Brothers Hardware that work just as well at a fraction of the cost. And the best thing is, any capable DIYer can easily install them.
This one, which we placed in our shower stall a few years ago, is still going strong.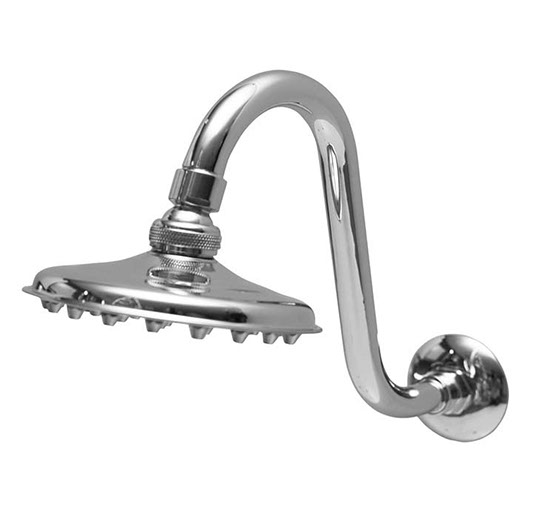 SHOWER ARM FIXED G/NECK CP

LINKWARE (AUSTRALIA) PTY LTD

$28.59
Linkware stock a HUGE range of showers. From shower heads, twin showers, rail showers, cobra-flex, hand showers, bush showers you name it! With this large range you can guarantee to find something to fit your needs. All feature high quality and functionality that will be sure to impress.
Quality chrome finish -
Full brass construction -
Wall Mounted with flange-
Classic style gooseneck design
*Shower head not included
For those who like something they can hold -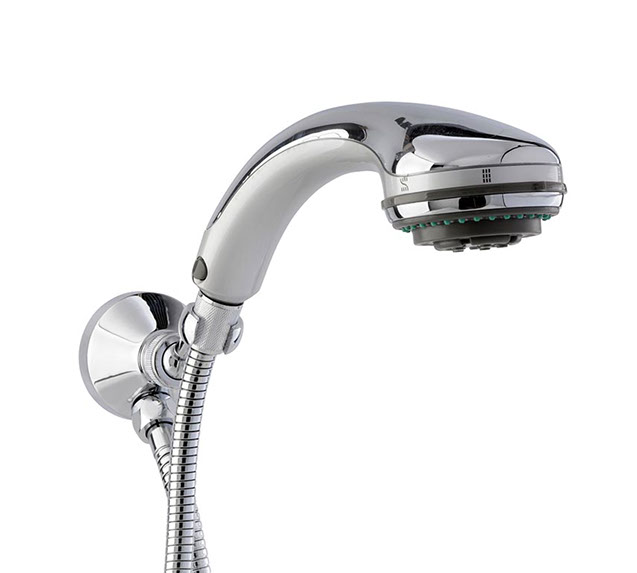 SHOWER HAND W/WALL BRK/HOSE

LINKWARE (AUSTRALIA) PTY LTD $64.85
Great all round coverage spray -
Chrome and brass wall outlet and bracket -
Quality double interlocking hose-
Silicon nipples for easy cleaning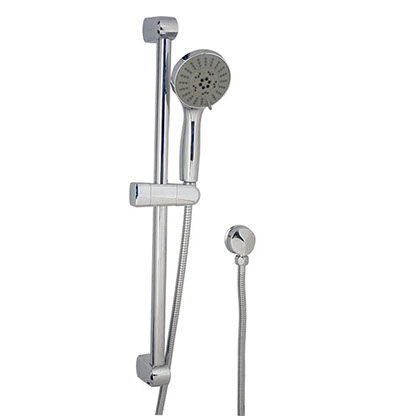 SHOWER RAIL 100MM OXYGENIC 5 FUNCTION

LINKWARE (AUSTRALIA) PTY LTD

$102.00
Oxygenic showers save water with its air filtration technology making a softer, lighter and more enjoyable shower.
100mm circular head
Includes hose, rail hand shower and elbow -
5 FUNCTION: Normal, Normal/Massage, Massage, Mist and Normal/Mist.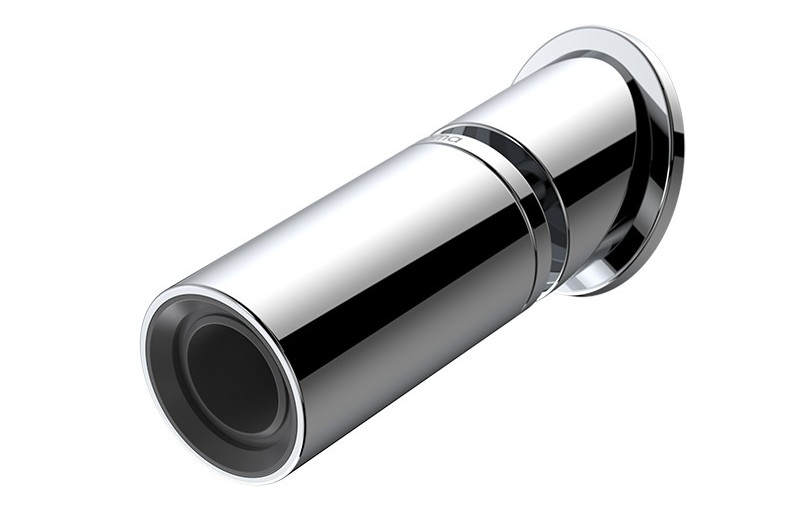 CAROMA FLOW FIXED WALL SHOWER: $175.00
WELS 3 star rated, 6.5L/min. Easy to use and easy to install. Sliding spray adjustable system.
The products shown to illustrate our ideas are from the Johnson Brothers Hardware Mitre 10 online store and from the main Mitre 10 website. Visit the Plumbing Section at the new Mona Vale Store and have a look at what is available - we're sure you will be inspired to upgrade and update your bathroom.
By putting some of these ideas into action you will have a brand new bathroom at a fraction of the cost of a complete remodel that can be enjoyed instead of avoided for years to come.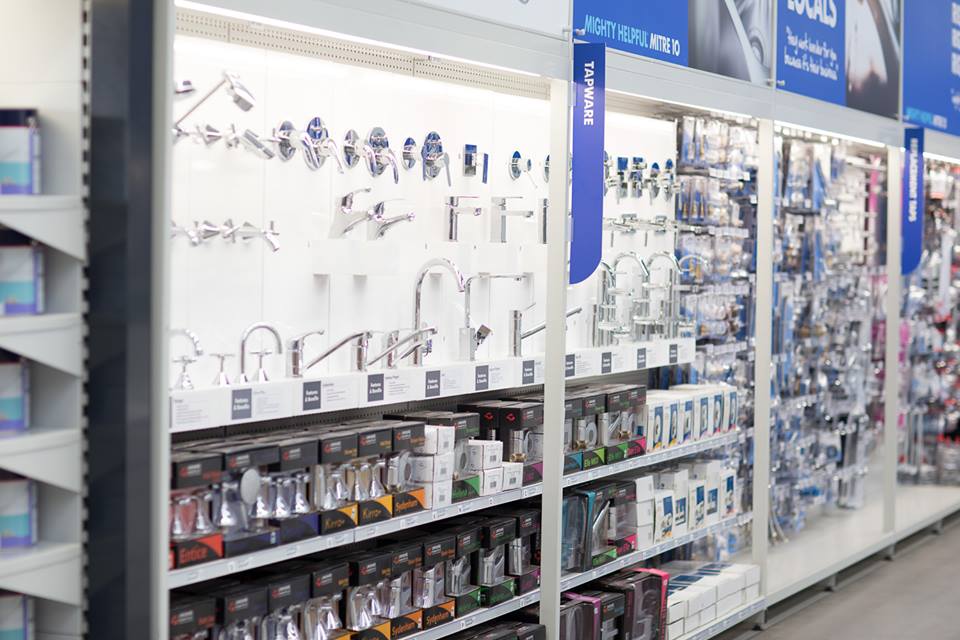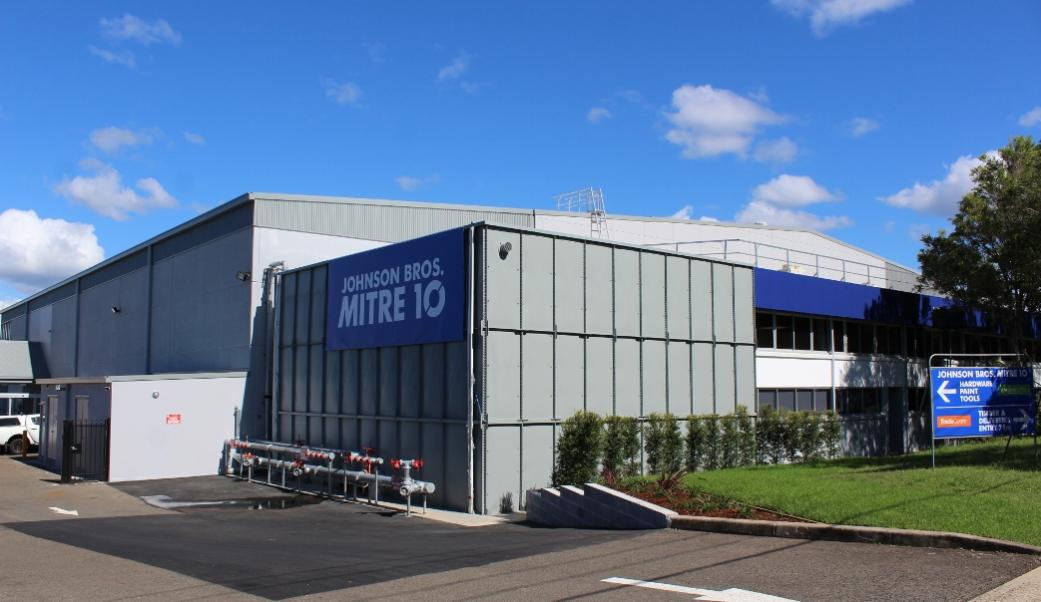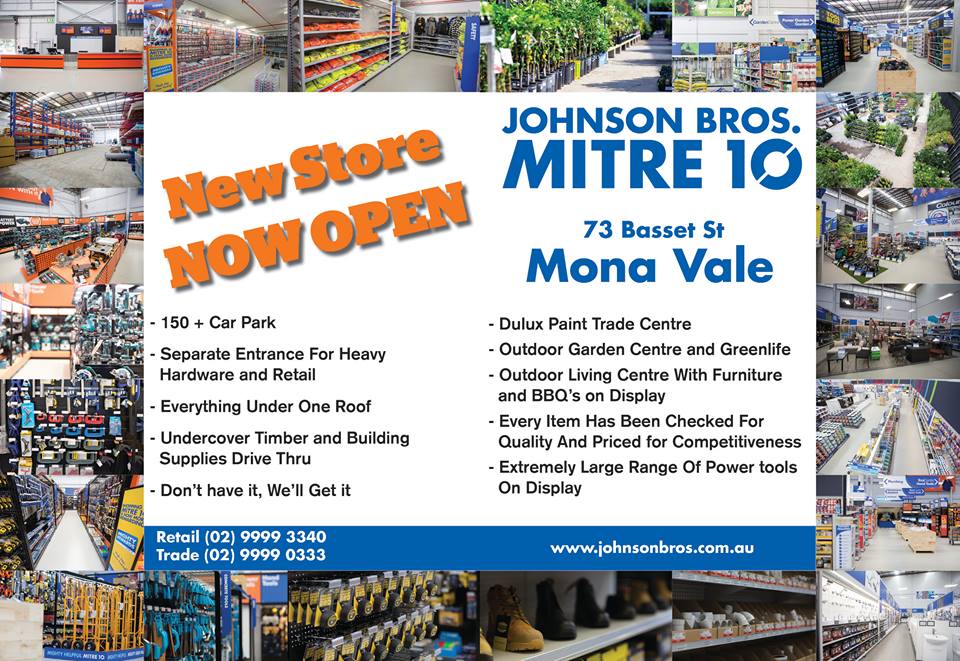 Johnson Brothers Mitre 10 New Store
73 Bassett Street
Mona Vale - Online Store: Jbhmv.Com.Au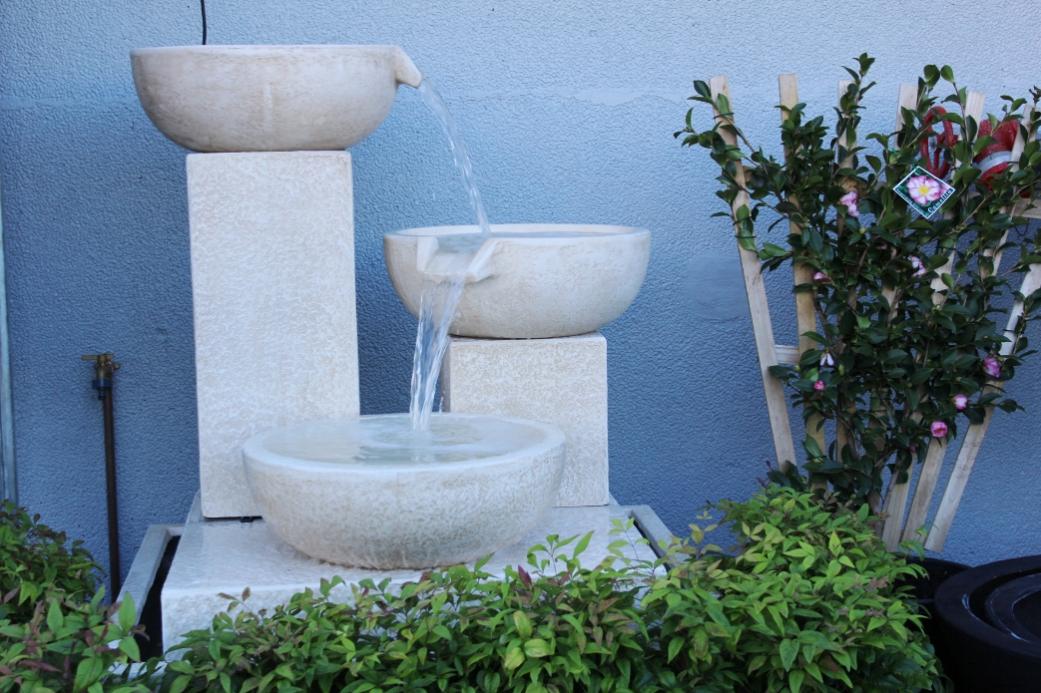 Products advice is available from the trained friendly staff at Narrabeen, Mona Vale and Avalon Johnson Brothers Mitre 10.
Click on logo to visit Johnson Brothers Mitre 10 website
Johnson Bros Mitre 10 - Avalon (02) 9918 3315
Johnson Bros Mitre 10 - Mona Vale (02) 9999 3340
JBH Timber & Building Supplies (02) 9999 0333
JBH Fencing & Landscape Supplies (02) 9970 6333
www.johnsonbros.com.au Online store: jbhmv.com.au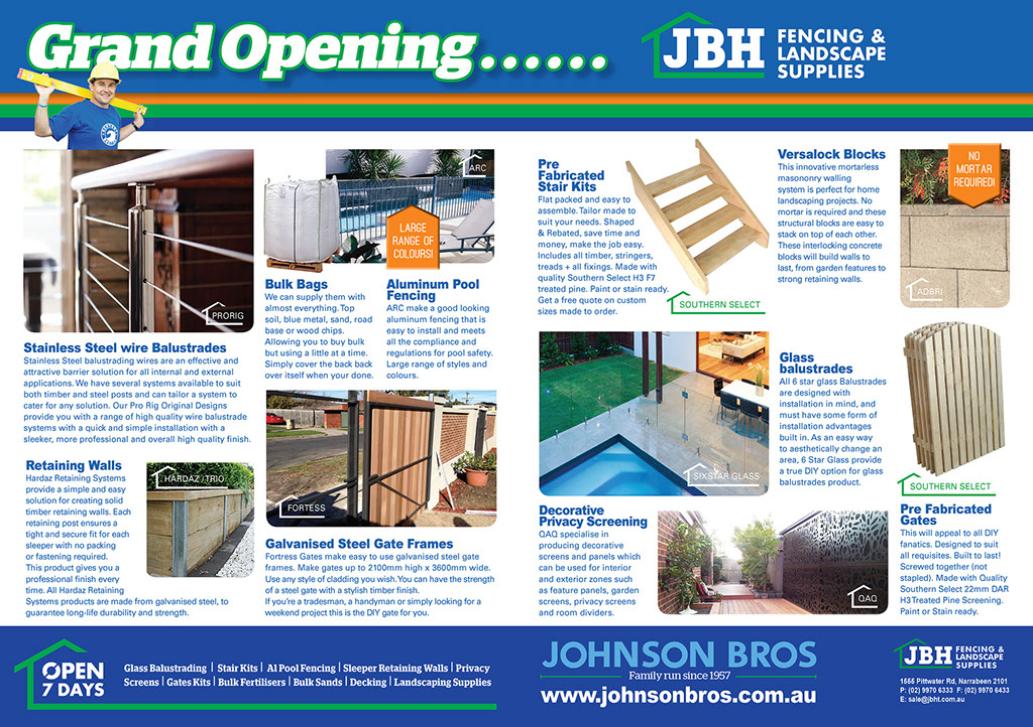 Important
All information and tips in this publication are of a general nature only and neither Johnson Brothers Mitre 10 or Pittwater Online News does not warrant the accuracy or completeness of the information and tips in this publication. This publication is not intended to be a substitute for expert advice.
Johnson Brothers Mitre 10
advises you to always consult an experienced and qualified person when undertaking jobs of this kind (including consulting a qualified tradesperson such as an electrician or plumber where relevant expert services are required).
You should also consider any safety precautions that may be necessary when undertaking the work described in this publication (including wearing any necessary safety equipment such as safety glasses, goggles or ear protectors or hard hats). The information and tips in this publication are provided on the basis that
Johnson Brothers Mitre 10
and
Pittwater Online News
excludes all liability for any loss or damage which is suffered or incurred (including, but not limited to, indirect and consequential loss or damage and whether or not such loss or damage could have been foreseen) for any personal injury or damage to property whatsoever resulting from the use of the information and tips in this publication.
Pittwater Online News and
Johnson Brothers Mitre 10
also advises there may be laws, regulations or by-laws with which you must comply when undertaking the work described in this publication. You should obtain all necessary permissions and permits from council and/or any other relevant statutory body or authority before carrying out any work. Major projects published in this publication always list these and/orlinks to where you may research what your own project requires to meet regulations.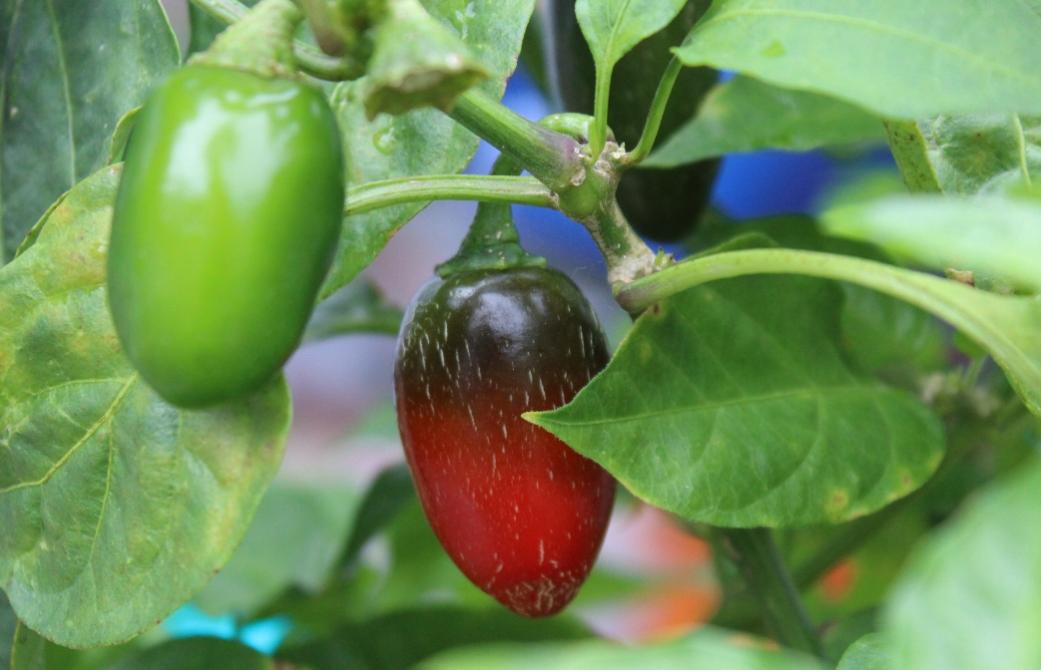 Copyright JBH Mitre 10, 2017. All Rights Reserved.