March 10 - 16, 2019: Issue 396
Fruits Of Your Garden: Growing Figs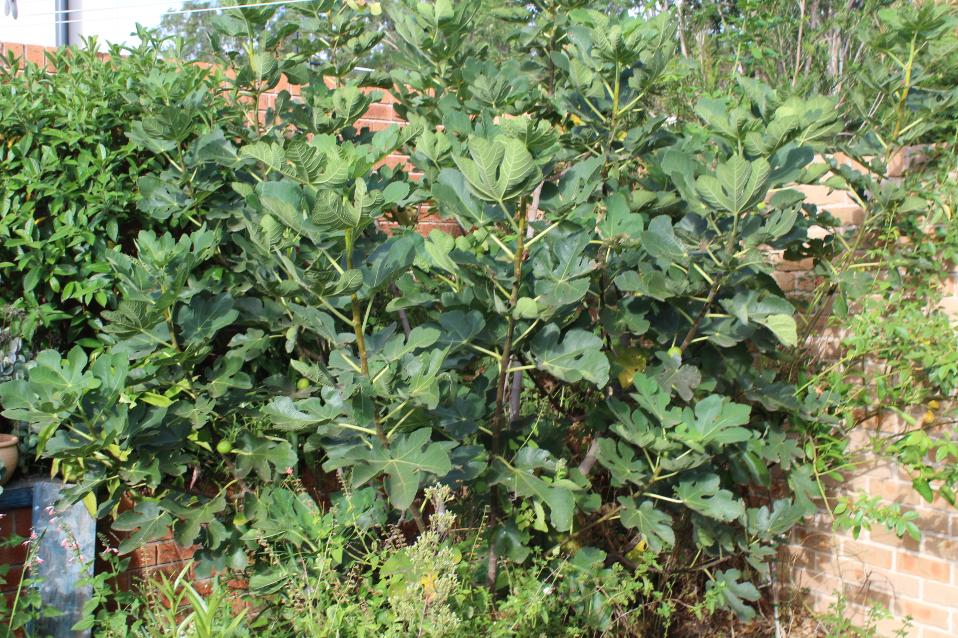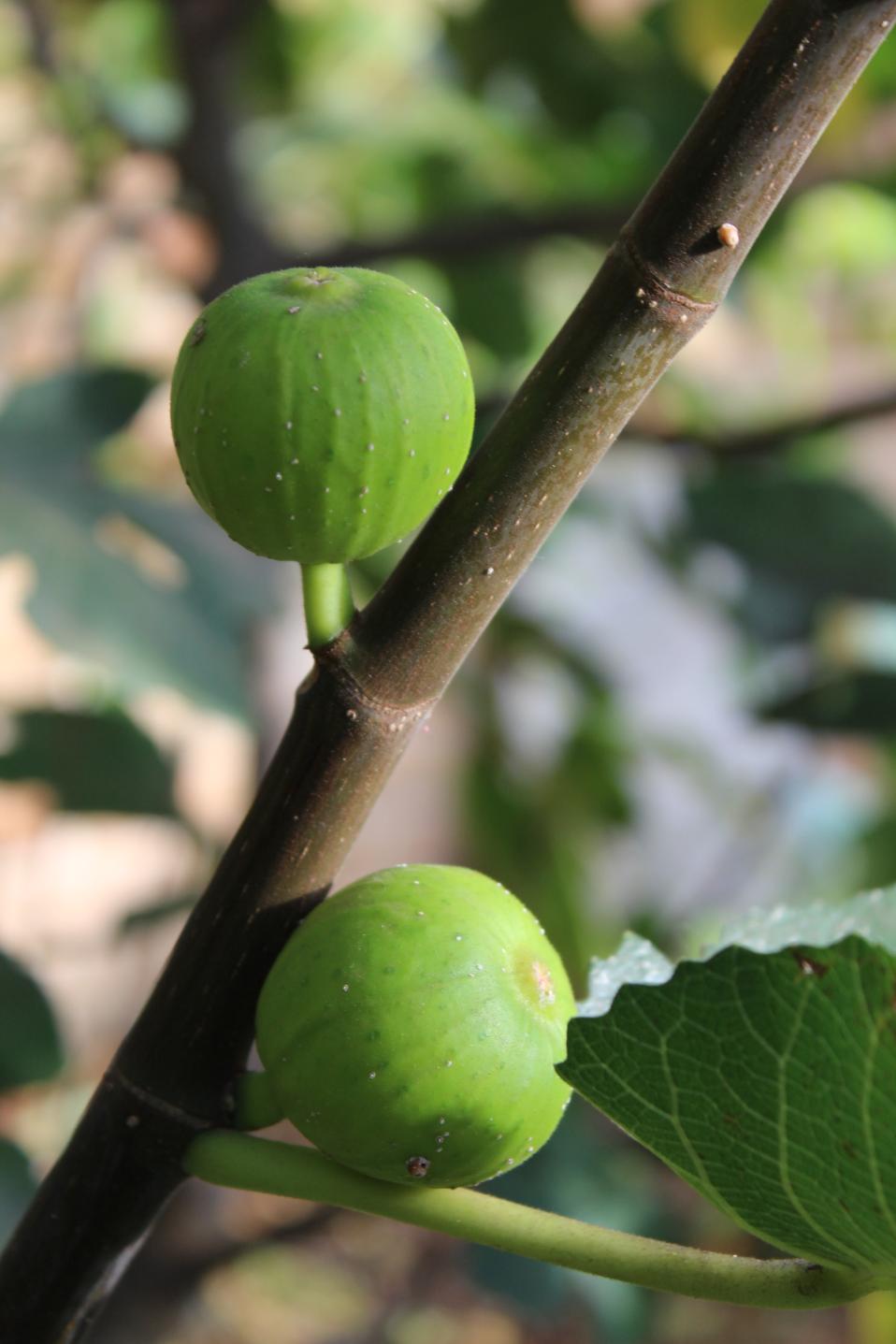 Early Autumn is a time when we're either harvesting vegetables and fruits from our gardens or thinking about planting out new crops for Winter harvests or looking after what's already coming to the end of its season so we may enjoy fruits next year.
It's a time to feed and prune some plants, particularly fruit trees, prior to colder weather and while the soil is still warm.
Fig trees can also be grown to fruit-bearing size in a pot, so you don't even need a yard to have one - just enough space for it to grow. What's more, these are among the easiest of the fruit trees that can be grown, so they are a great way to engage youngsters in the wonderful world of growing their own food and tasting the yummy results.

The above fig tree was grown from a cutting of a particularly sweet tree growing in the garden of a friend in Victoria and has grown that much, and is now producing fruit, in just three years. A freshly cut fig branch can be placed in the ground, where it will root, grow, and eventually produce lots of the very same fruit borne by its mother tree - one way to ensure you have some of the best quality fruit available.

Growing a Fig Tree from a Cutting
Most gardeners would advise you take a cutting during Winter when the tree is dormant. Take pieces around 25cm long, cutting just below a node. Dip these cuttings into a honey and then push them into a deep pot filled with propagation mix, or just push into the ground in a shaded position. Leave only two or three buds above the soil. Keep the cuttings moist and in a shady position until the first leaves appear, then feed them with some compost tea or worm juice as well as seaweed extract.
About two months after the first leaves appear, when the small tree is growing strongly, carefully dig up or re-pot (disturbing the roots as little as possible) into a pot filled with a good potting mix combined with rich compost. Water them well with seaweed extract to minimise transplant shock and leave in a semi-shaded position. Plant your new fig tree into its final position the following Autumn or Winter. When you are planting, dig a wheelbarrow load of compost and well-rotted manure into the soil first. Add 1-2 handfuls of dolomite lime if your soil is acid and work that through too. Plant and water well.
Fruit and flowers
Most figs now grown in Australia are self-fertile, also known as persistent or common figs. You will never actually see fig flowers as they develop inside the fruit. The fruit (more correctly called synconia) of self-fertile types contains only female flowers and it develops without being pollinated. Other types of figs are known as Smyrna and San Pedro generally require a fig wasp to cross-pollinate with Capri figs before edible fruit will develop.
Many figs will have two crops, the first is known as the "breba" crop. This grows in Spring from the previous year's wood. Small figs will often form on the ends of branches in Autumn, stay on the tree right though Winter and then develop ready to be harvested in December and January. These breba figs are often bigger than the later, larger crop, known as the "higos" or main crop. This later crop grows on the new season's wood and is harvested from February to June.
Figs are best picked and eaten straight from the tree. Wait until their full colour (purple, brown, green or yellow depending on the fig type) appears and they begin to soften.
Pruning and restricting
Figs are always pruned in winter and these prunings can be used as cuttings. Traditionally they are pruned to a vase shape, open in the middle with four or five main structural branches. Every Winter remove any broken, overlapping or diseased branches and then lightly prune the whole tree, cutting back any particularly long branches by about half.
Every few years, prune more heavily (up to two-thirds) to encourage enough new wood for a good crop. If your tree produces a breba crop, then leave some of the old wood for this crop and prune these branches the following year.
If you want to plant your fig into the ground, but need to keep the tree small, then dig a pit 1m squared, line it with bricks or stones to restrict the roots and then fill and plant in the same way as for a pot.
How to Grow Figs
When it comes to fig tree care, you should know that growing fig trees requires well-drained and fertile soil. The best soil for growing fig trees would be loamy soil that has plenty of organic matter cut through it. Be sure the area gets plenty of moisture but don't drown your fig tree. The perfect pH for growing fig trees is a soil pH of 6.0 to 6.5.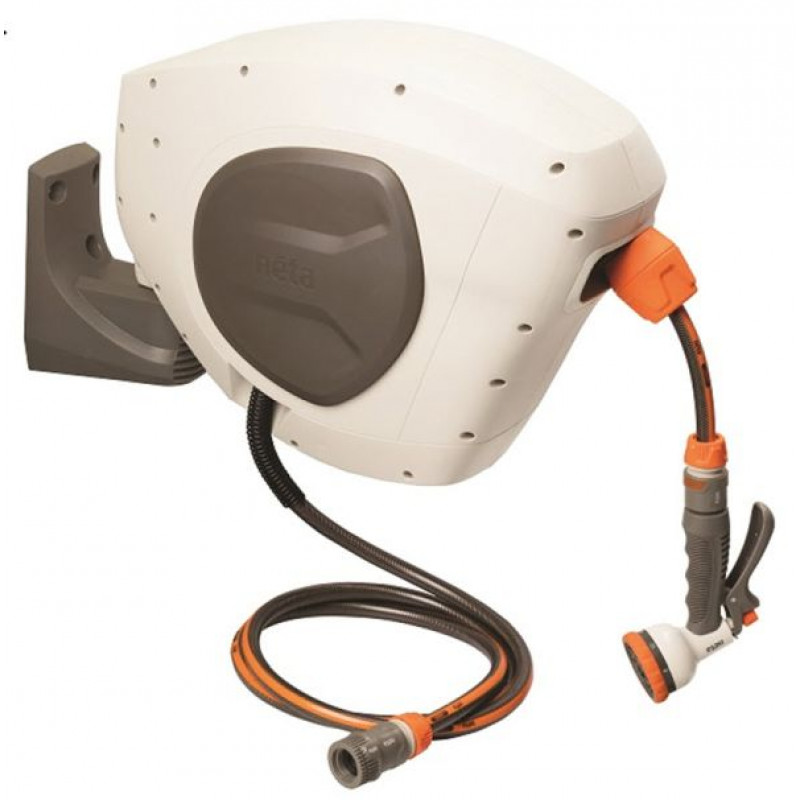 NETA RETRACTABLE HOSE REEL 25M: $179.00
Slow, smooth, safe rewind retraction mechanism. 12mmx25m reinforced garden hose & 2m connection hose. Multi-purpose 8 pattern spray gun. Wall bracket with 180 swivel. Made from UV stablized materials. Fully assembled. 3 year Neta no-break guarantee.
When to Plant Fig Trees
For good fig tree care, remember that a northern exposure keeps your fig trees dormant until the time comes that they should be blooming. You can set your dormant, bare-rooted trees out in late Autumn to early Spring. For easy fig tree maintenance, you should choose fig trees that are free of root-knot nematodes. Fig tree maintenance is not a lot of work. Fig trees like full sunlight and adequate room for growth. You can plant your growing fig trees about 15 to 20 feet apart(if you want more than one).
Make sure you choose a position that has shelter from the wind, no sewer pipes the roots of the tree may disturb, and has a well drained soil
Fig Tree Care
Be careful not to have too much nitrogen in the soil. Fig trees will require a good 'feed' every two years, although some gardeners advocate a good fruit fertilser feed once a year for ground grown fig trees and March, December and the first month of spring for pot grown fig trees.
Figs grown in Pots Care
Figs can produce more fruit when root-bound so grow well in pots. In fact some gardeners go as far as to construct figs in 'fig pits' - square holes in the ground, as described above, to restrict root growth. Keep your potted figs well watered, and prune hard each year. At the annual prune scrape away a third of the soil from the top of the pot and replace with fresh potting mix.
Here are some things to keep in mind while selecting, planting and caring for your fig tree:
Pick the right variety for your yard and climate.
Choose a sunny, warm spot to plant. Plant your fig tree in a location where it receives at least eight hours of direct sunlight each day to ensure that the fruit ripens properly. A bright, south-facing location typically provides enough light for your fig tree to thrive.
Give them space to grow.
Don't over-water or over-fertilise. Although the watering needs of a fig tree depend largely on the soil and the weather, a general rule is that a fig tree needs 1 to 1 1/2 inches of water each week. Keep the soil around your fig tree moist but not soaked.
Protect the tree from cold.
Deter birds by using plastic snakes, owls or disco mirror balls as bird scarers.
If high humidity causes fungus on the foliage spray with a fungicide.

Varieties:
White Adriatic: a large tree suited to warmer climates. Fruit is brown/green with deep-pink flesh and a wonderful flavour.
Black Genoa : a vigorous tree; large purple fruit has dark red, sweet flesh.
Brown Turkey: a hardy fig with purple/brown skin and pink sweet flesh.
White Genoa: yellow-green skin, amber flesh and a mild flavour. Grows well in cooler areas.
Some tools to help you get it done: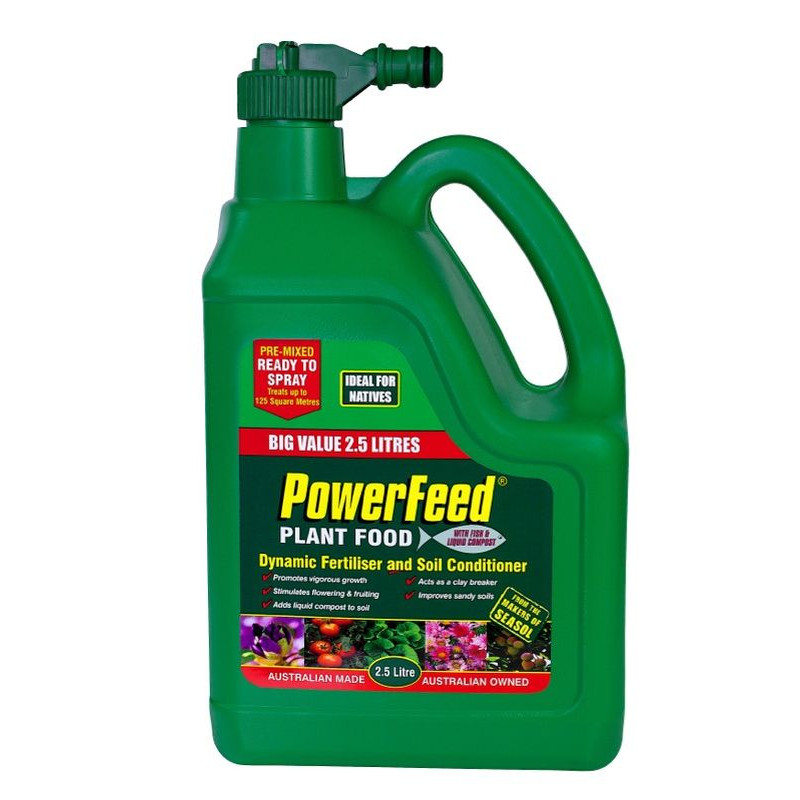 POWERFEED FERTILISER RTU HOSE ON 2.5L: $12.95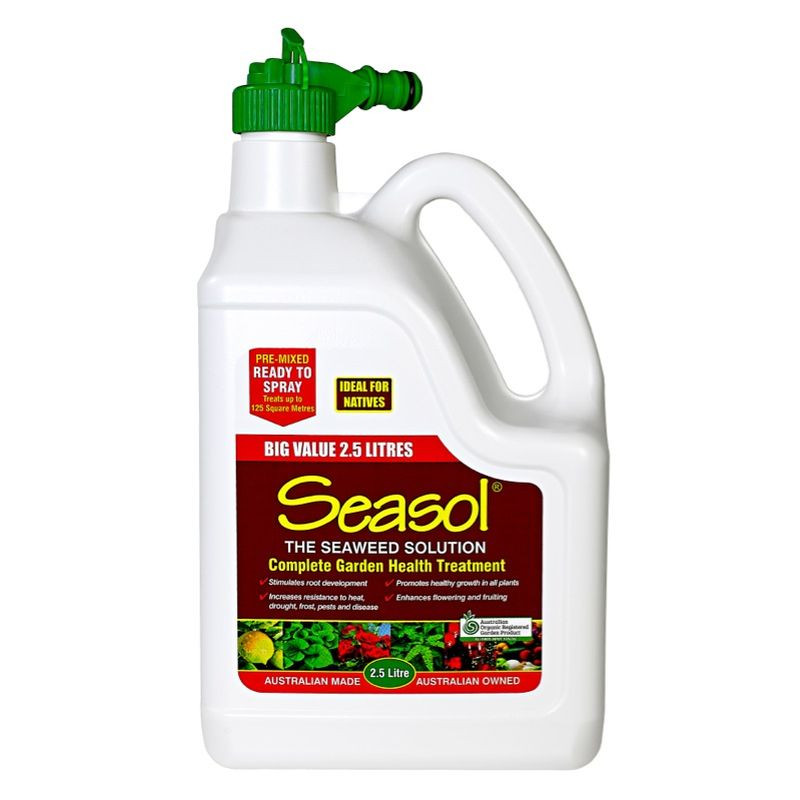 SEASOL FERTILISER RTU HOSE ON 2.5L: $12.95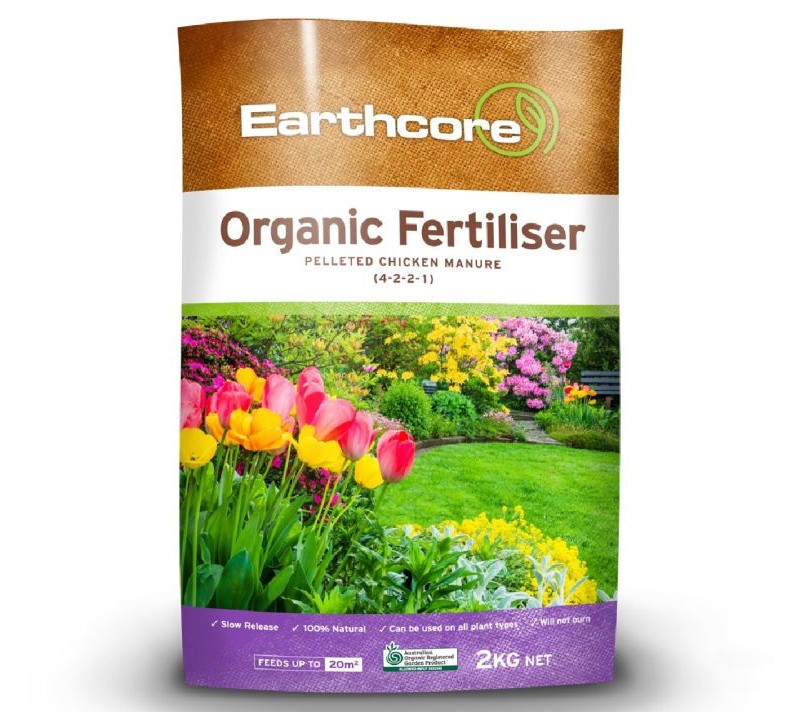 EARTHCORE 2KG ORGANIC ALL-IN-ONE FERTILISER: $6.99
Organic pelletised fertiliser. Can be used on all plant types. Easy to use and apply. Slow release, increases earthworm activity.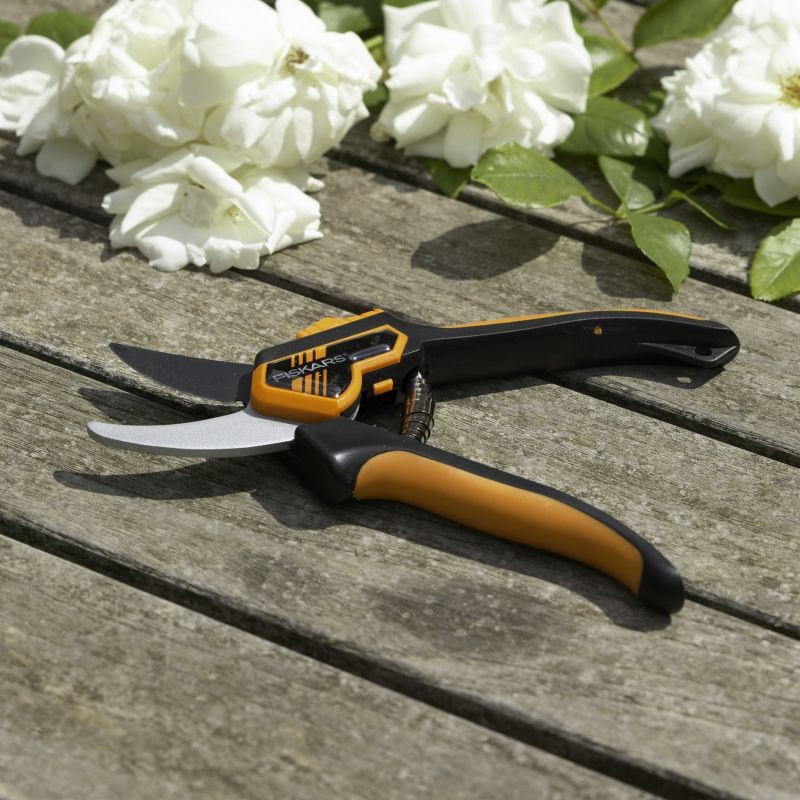 FISKARS EURO MEDIUM BYPASS PRUNER: $25.99
20mm. Medium size. Non-corrosive blade. 25 Year warranty.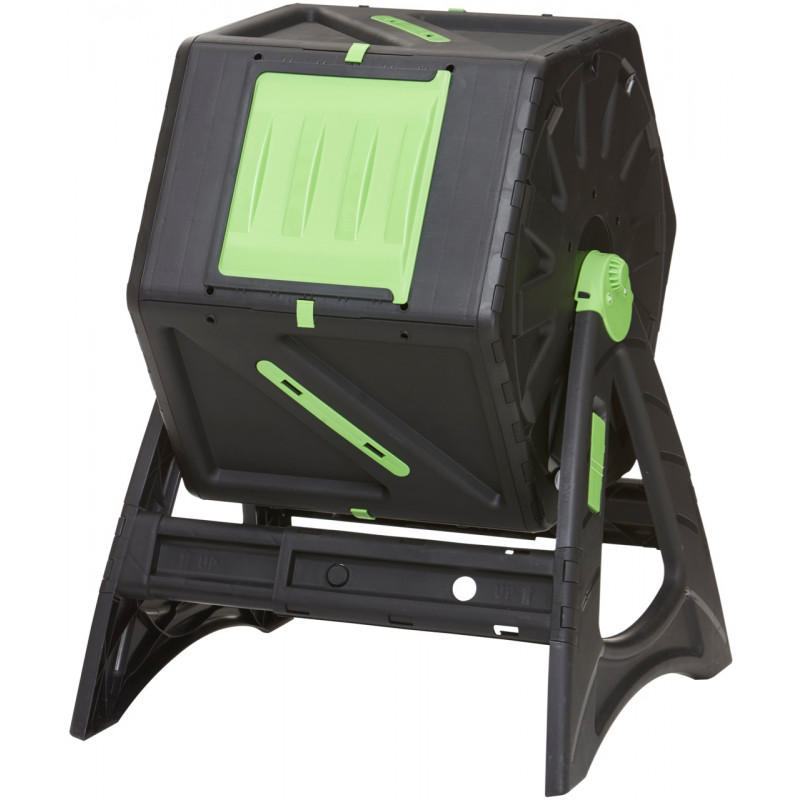 TUMBLING COMPOSTER 105L BLACK: $99.00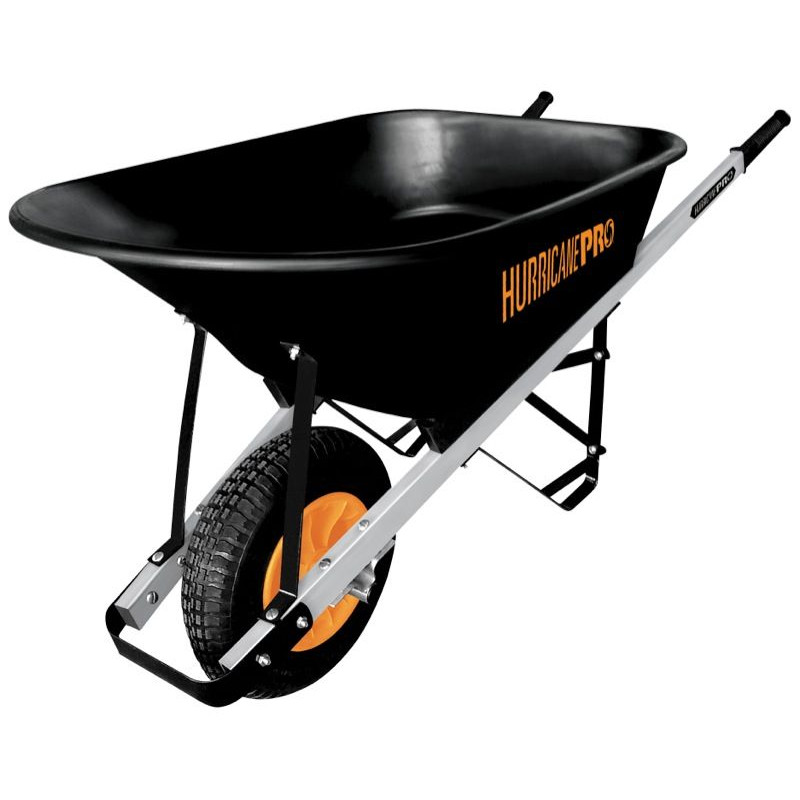 POLY TRAY 100L WHEELBARROW: $79.00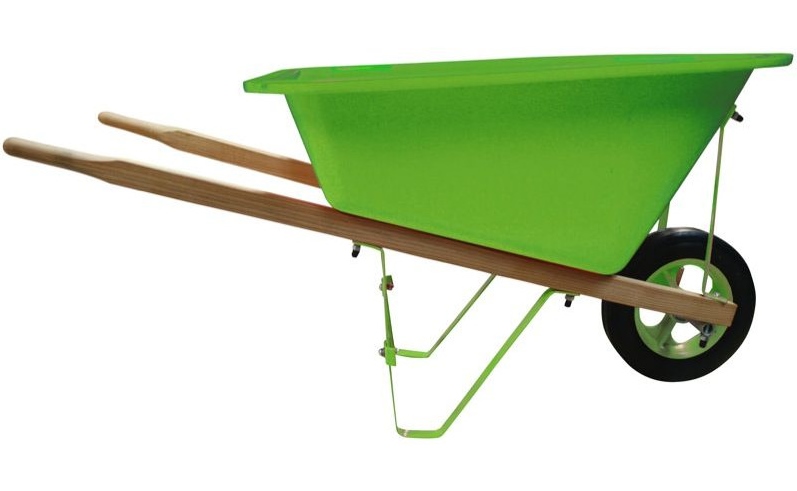 KIDS GREEN POLY TRAY WHEELBARROW: $34.00
Wooden handles. 150mm solid wheel.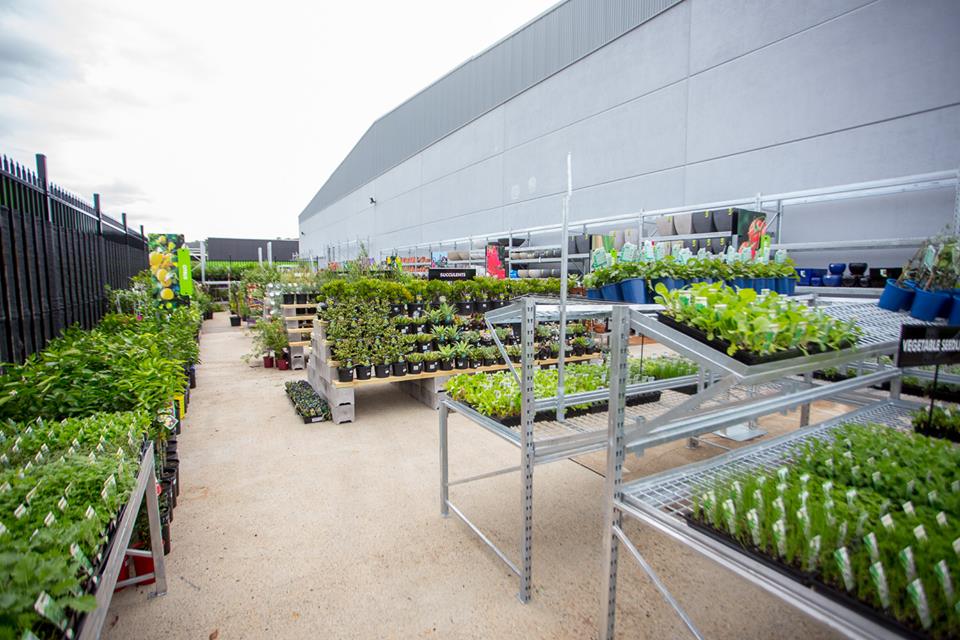 Green Life Garden Centre at Johnson Brothers Mona Vale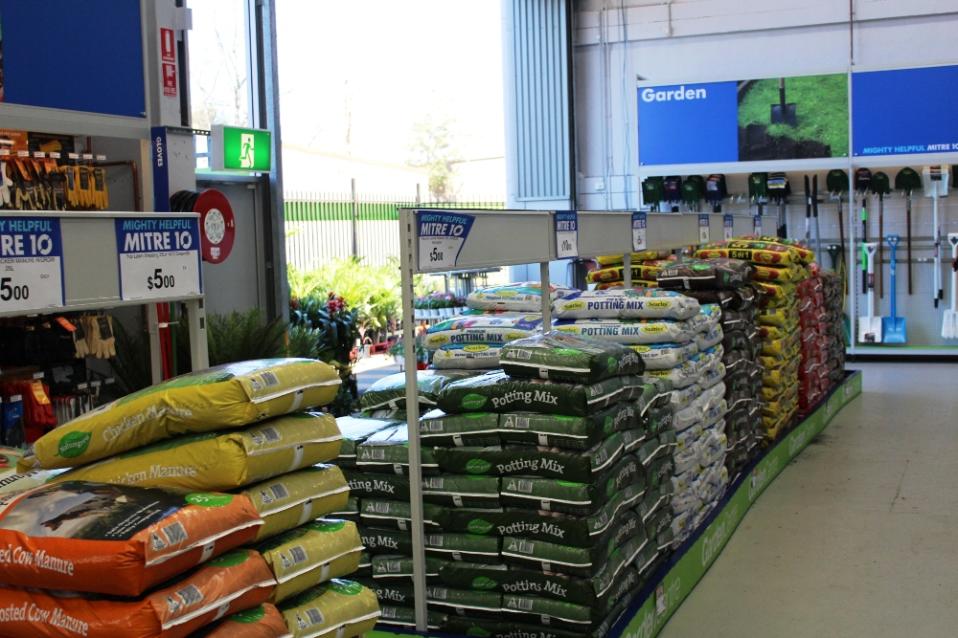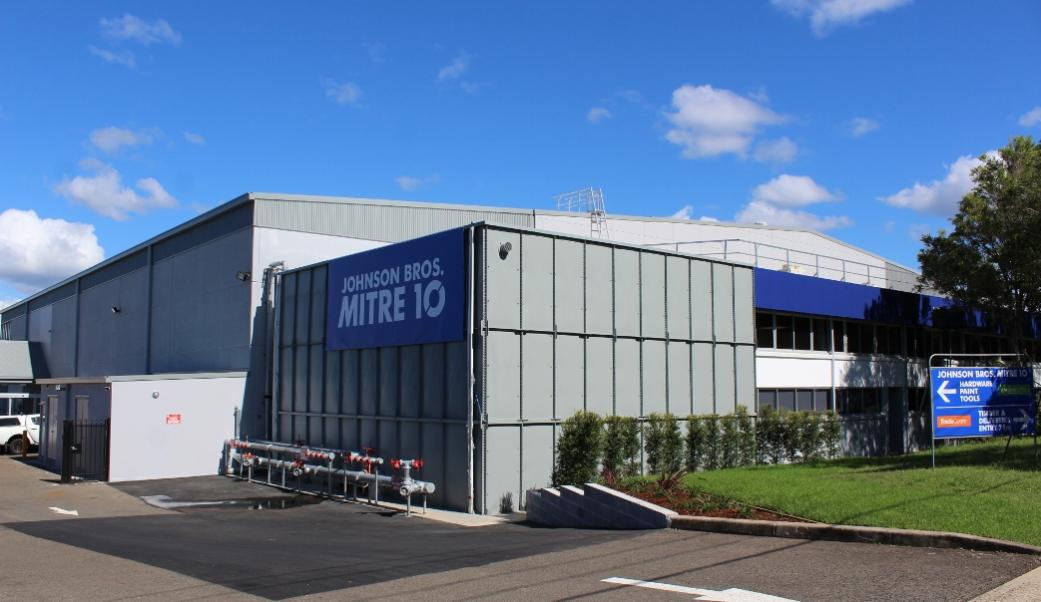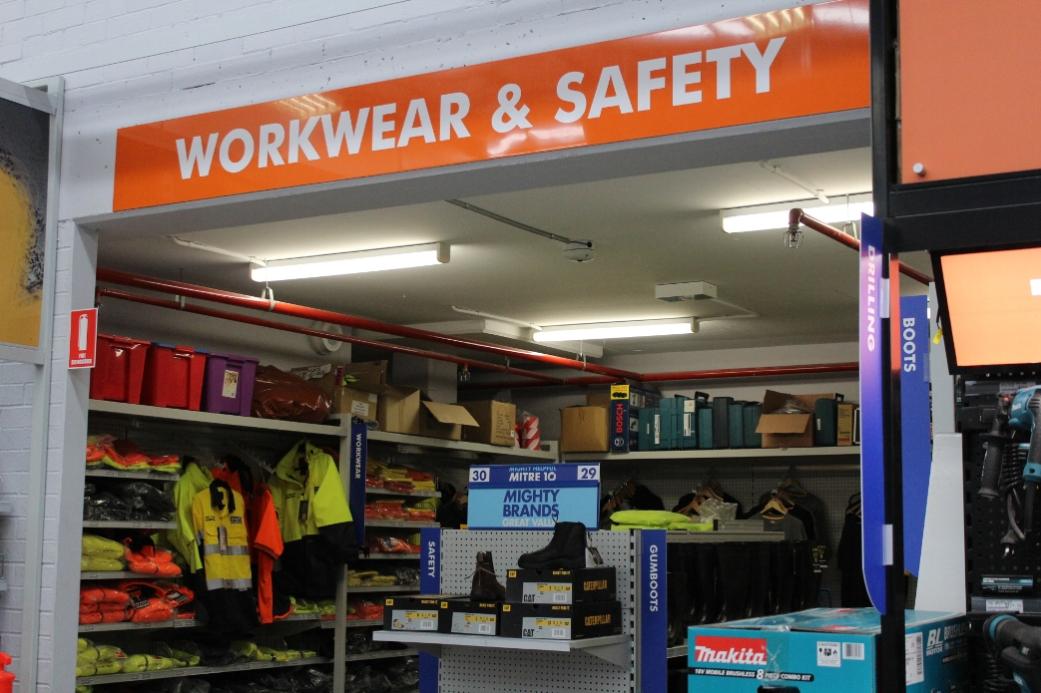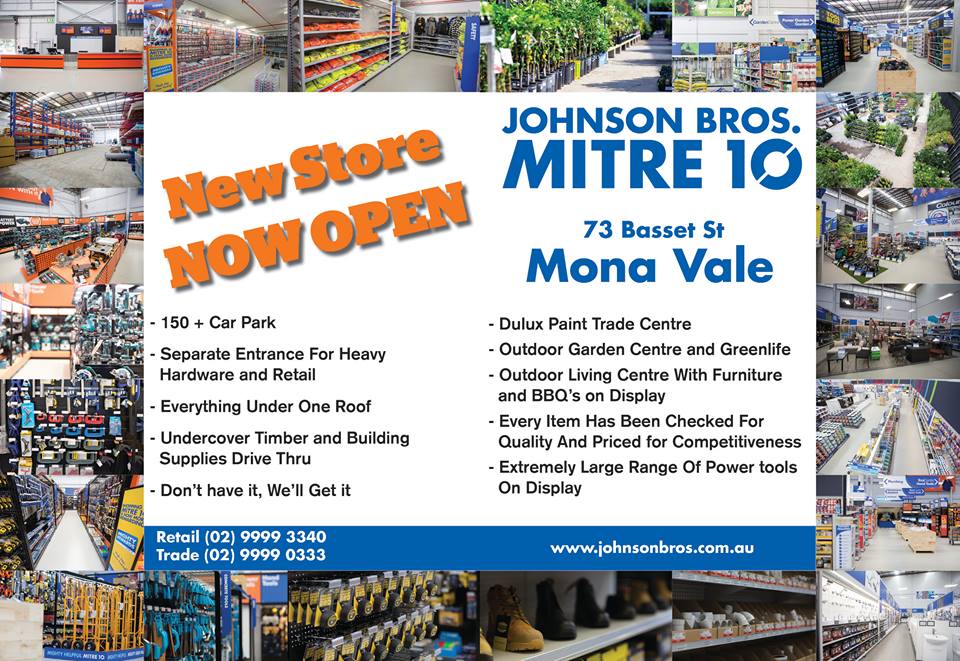 Johnson Brothers Mitre 10 New Store
73 Bassett Street
Mona Vale - Online Store: Jbhmv.Com.Au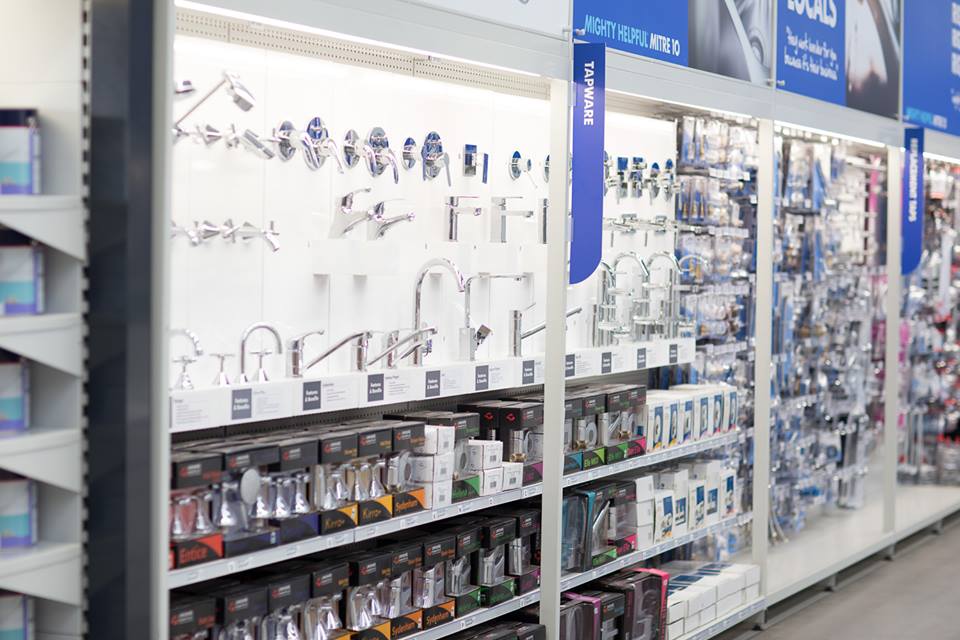 Products advice is available from the trained friendly staff at Narrabeen, Mona Vale and Avalon Johnson Brothers Mitre 10.
Click on logo to visit Johnson Brothers Mitre 10 website
Johnson Bros Mitre 10 - Avalon (02) 9918 3315
Johnson Bros Mitre 10 - Mona Vale (02) 9999 3340
JBH Timber & Building Supplies (02) 9999 0333
JBH Fencing & Landscape Supplies (02) 9970 6333
www.johnsonbros.com.au Online store: jbhmv.com.au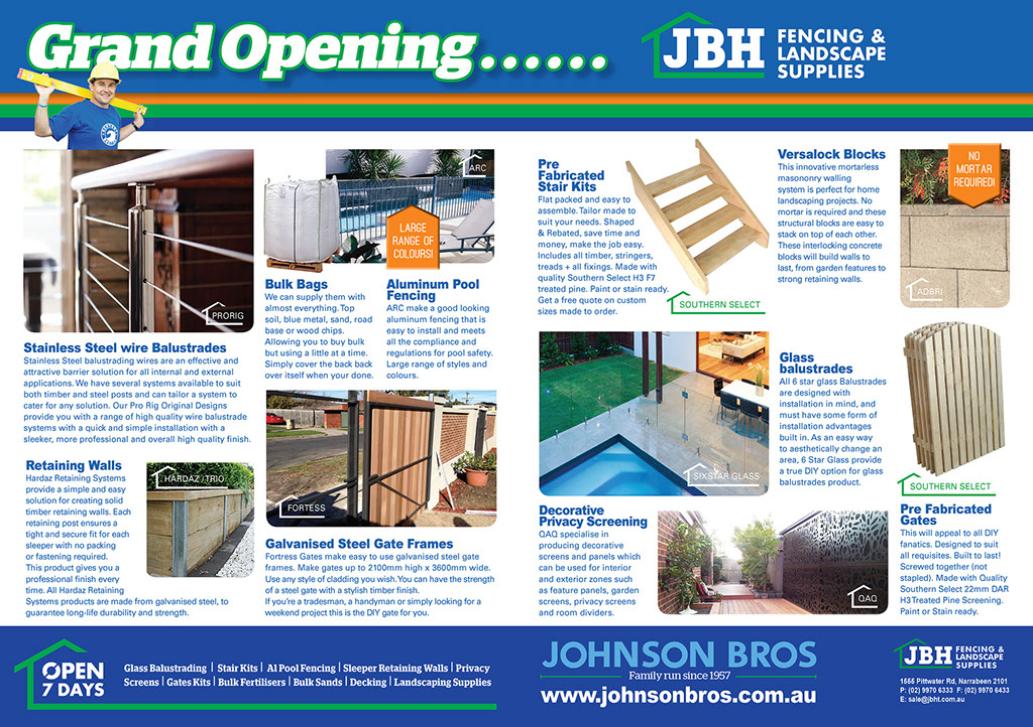 Important
All information and tips in this publication are of a general nature only and neither Johnson Brothers Mitre 10 or Pittwater Online News does not warrant the accuracy or completeness of the information and tips in this publication. This publication is not intended to be a substitute for expert advice.
Johnson Brothers Mitre 10
advises you to always consult an experienced and qualified person when undertaking jobs of this kind (including consulting a qualified tradesperson such as an electrician or plumber where relevant expert services are required).
You should also consider any safety precautions that may be necessary when undertaking the work described in this publication (including wearing any necessary safety equipment such as safety glasses, goggles or ear protectors or hard hats). The information and tips in this publication are provided on the basis that
Johnson Brothers Mitre 10
and
Pittwater Online News
excludes all liability for any loss or damage which is suffered or incurred (including, but not limited to, indirect and consequential loss or damage and whether or not such loss or damage could have been foreseen) for any personal injury or damage to property whatsoever resulting from the use of the information and tips in this publication.
Pittwater Online News and
Johnson Brothers Mitre 10
also advises there may be laws, regulations or by-laws with which you must comply when undertaking the work described in this publication. You should obtain all necessary permissions and permits from council and/or any other relevant statutory body or authority before carrying out any work. Major projects published in this publication always list these and/orlinks to where you may research what your own project requires to meet regulations.