June 12 -18, 2022: Issue 542

Johnson Brothers Trade Day 2022: June 16 At Mona Vale + Winter Garden Jobs For A Flowering Fruitful Spring
Johnson Bros Mitre 10 - Mona Vale
*** FREE Hand Sanitiser ***
Hoping this might help out some people in our community a little bit,... we are offering a range of Hand Sanitiser for free.
No catches. Limited stock (pallets of them). Limited to 1 per person
If you need more or are a part of a community group, speak to Ged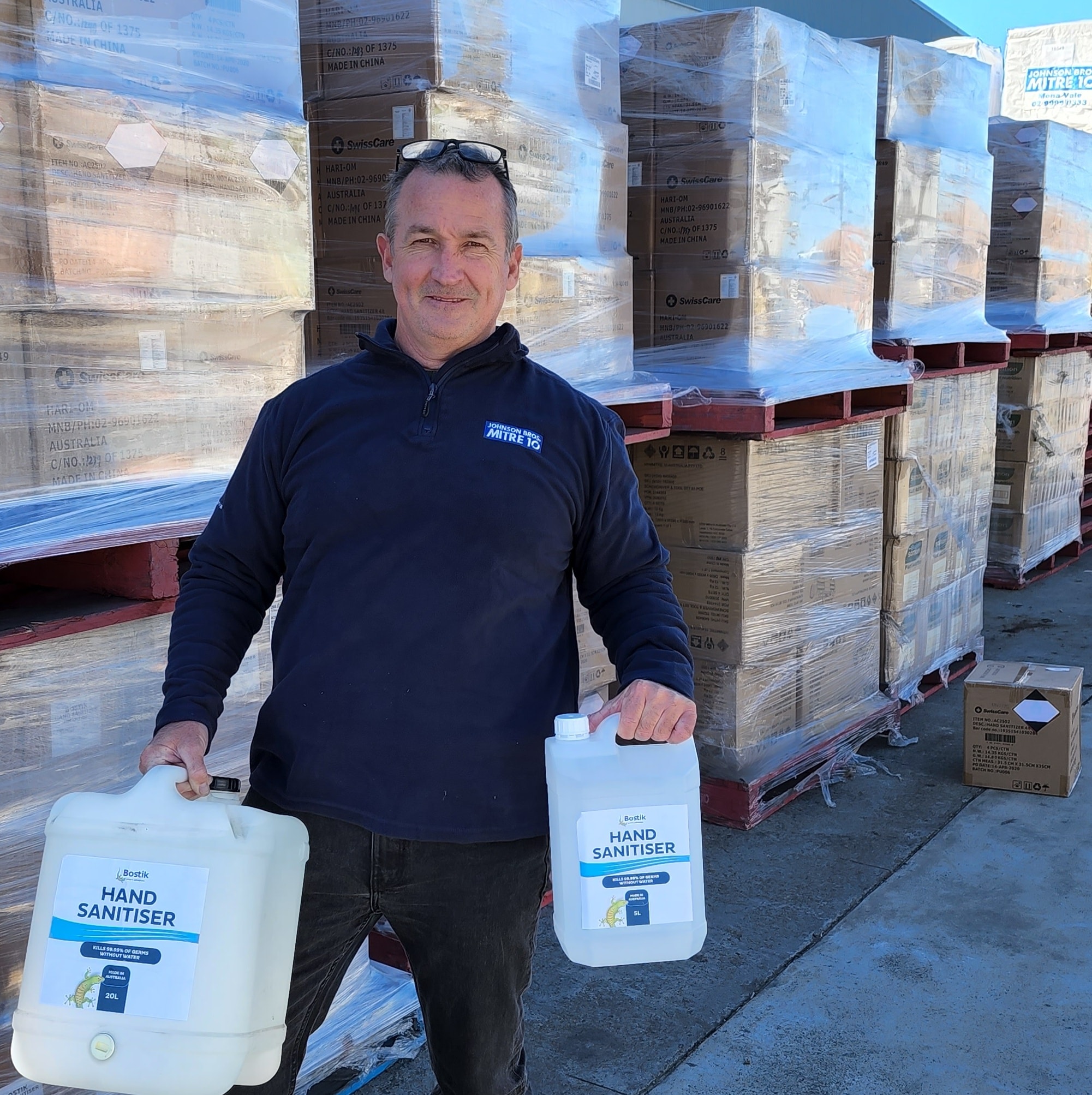 Johnson Brothers Trade Day 2022
Thursday June 16 2022 is the annual Johnson Brothers Trade Day at the Mona Vale from Noon until 5.30 pm this year, and will feature a range of great products and services and information stalls for local Tradies and those keen on their DIY projects.
Johnson Bros Trade Day is an annual Expo which showcases both best practice and innovation. With stands manned by reps from over 60 brands, it provides a great resource for information and advice to anyone interested in learning about tools and materials within the hardware industry. CPD points will be available for builders.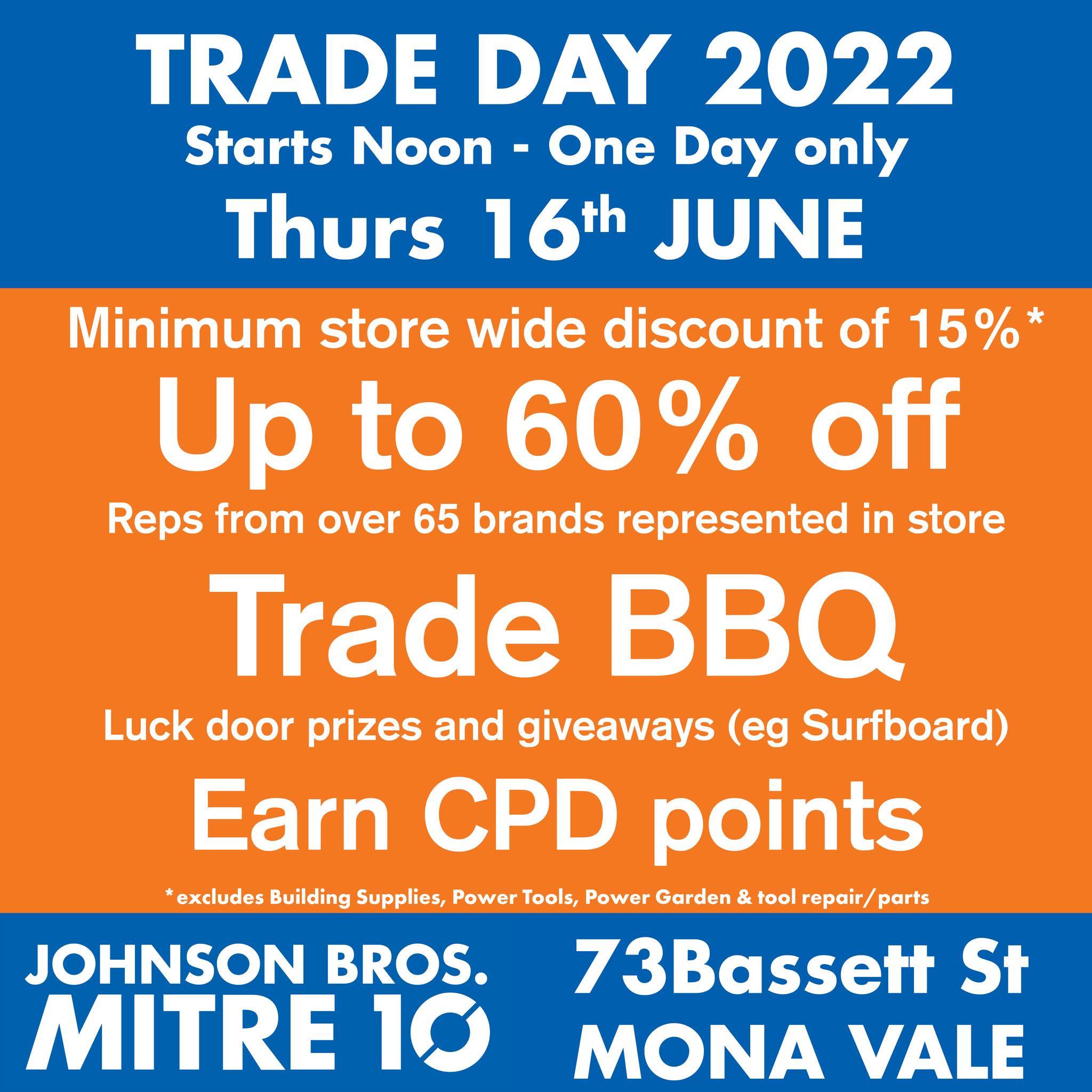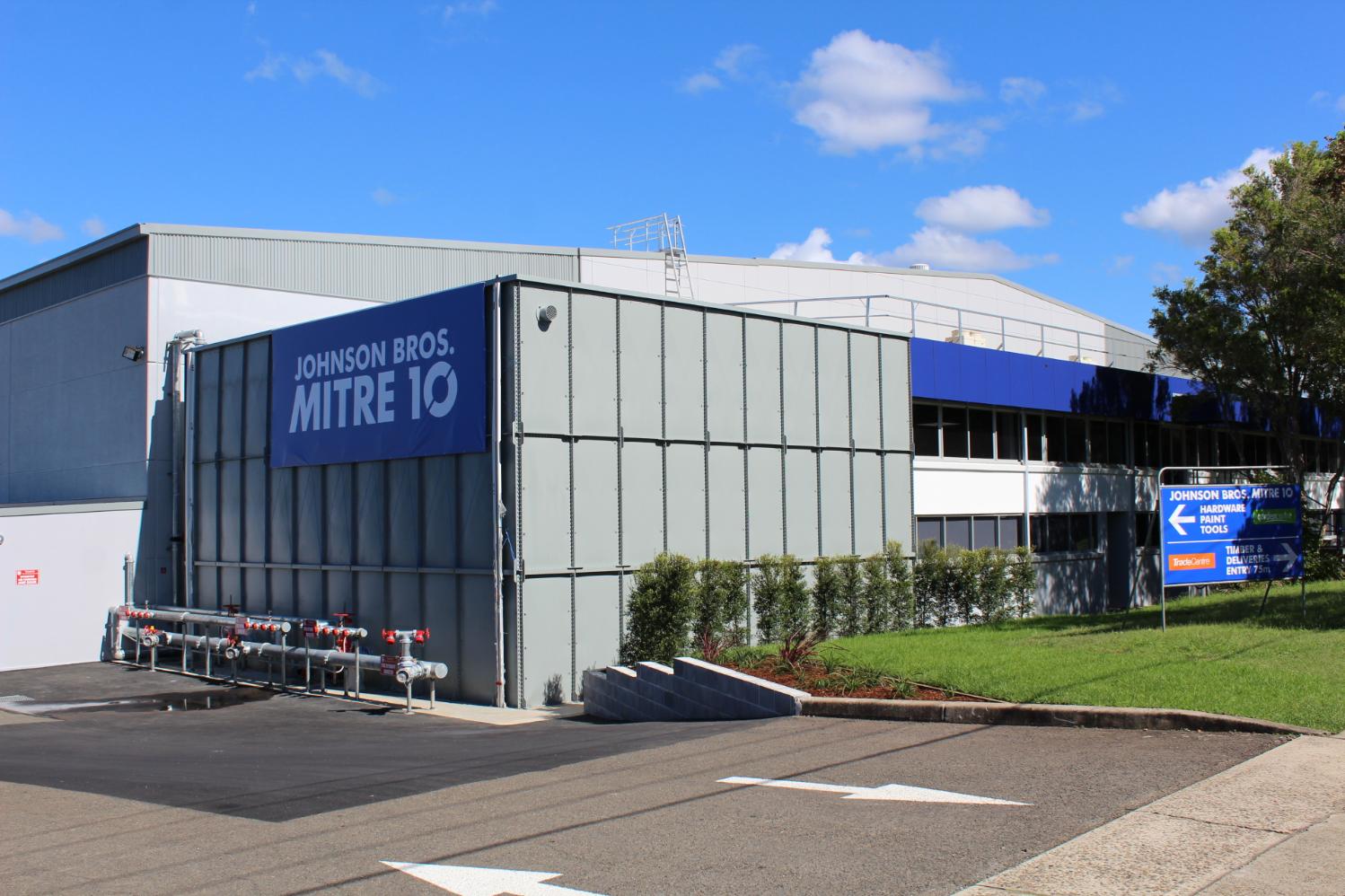 With snow winds blowing around our ears now is a great time to get the toes warm through doing some outdoors work and setting your garden up for a fruitful flowering Spring. At present many of our local trees are shedding leaves, so it's also a great seasons to re-gear your mulch and compost heaps to feed your garden's earth health.
This Issue a look into some jobs you can do around the garden this month.

Time to Prune - Clean moss off paths
Winter is a good time to prune for structure on young deciduous trees. Because these trees are without leaves, the form of the tree can be seen easily, so crossing wood, double leaders and a plethora of other problems can be picked up early and dispensed with.
Hydrangea pruning can also be done now the flower buds have set. The old wood can be pruned out and the shrubs pruned back to those healthy fat flower buds for a good display next year.
Rose pruning is a Winter must – any time from July onwards is fine. When you've finished, apply a seaweed-based product to condition the soil, which will help the plant with drought tolerance, resistance to frost and attack from pests and disease.
Now is also a great time to ensure no one slips over on those paths and sections of concrete that have become a greener shade of mossy during the past few weeks. Using a high pressure water cleaner or just some good old fashioned elbow grease and a deck broom with hard bristles, scrub all that green off now before the onset of more Winter or Spring rains make these areas too slippery.
Plant Winter Veggie Crops and Attract Pollinators with these bright flowers
Winter is Brassicas time so make a place in your patch to pop in the following: broccoli, cabbage, cauliflower and Brussels sprouts. Plant some sage with these as a great, caterpillar and moth-repelling companion. Give them a seaweed tea, or any low environmental impact liquid fertiliser. Apply to the soil early in the morning and in the concentrations mentioned on the product packet.
For plants that will settle in over winter, so that when Spring comes along they will be ready to go put in some: peas, beans, radish, Swedes, turnips and spinach. June is also a great time to put in some spring onions.
To attract all those beneficial insects that will keep your plants pollinating and help your veggie patch, add some colour by planting some of these littlies: dianthus, cornflower, pansy, viola, verbena and lupins. Having these around your veggies will give some interest to the patch, and act as beneficial insect attractors.
When planning your Winter garden, aim for a variety of colours, shapes and blooming times. Ideally, something should be in bloom all year round. Try to include as many native species as possible. Different Winter-active insects have different preferences, so a variety of flower types can ensure you cater to a wider range of insects.
For example, a winter survey of community gardens in Sydney found honeybees were most abundant on sweet basil, lavender (Lavendula) and borage (Borago officinalis), while hoverflies (Melangyna_sp) preferred Brassica rapa, Veronica persica and Stellaria media.
Native flowers such as coastal rosemary (Westringia fruticosa), Happy Wanderer (Hardenbergia violacea), wattles (Acacia) and grevilleas are excellent for some of our pickier native insects. [1.]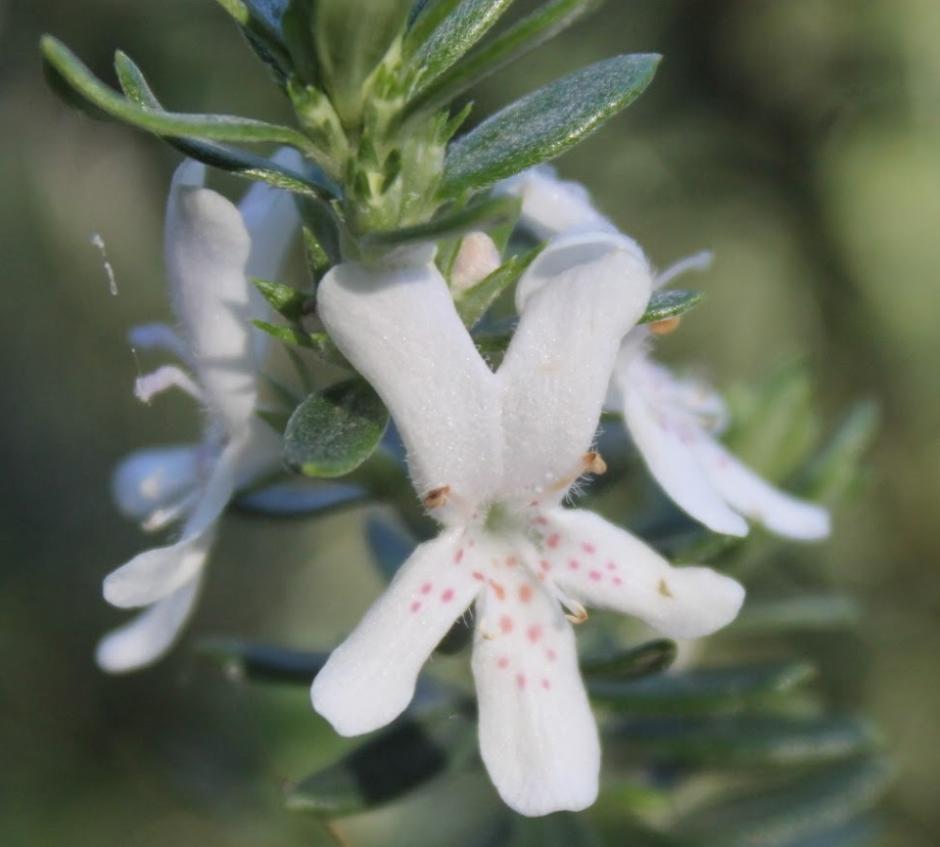 Coastal or Native Rosemary (Westringia fruticosa)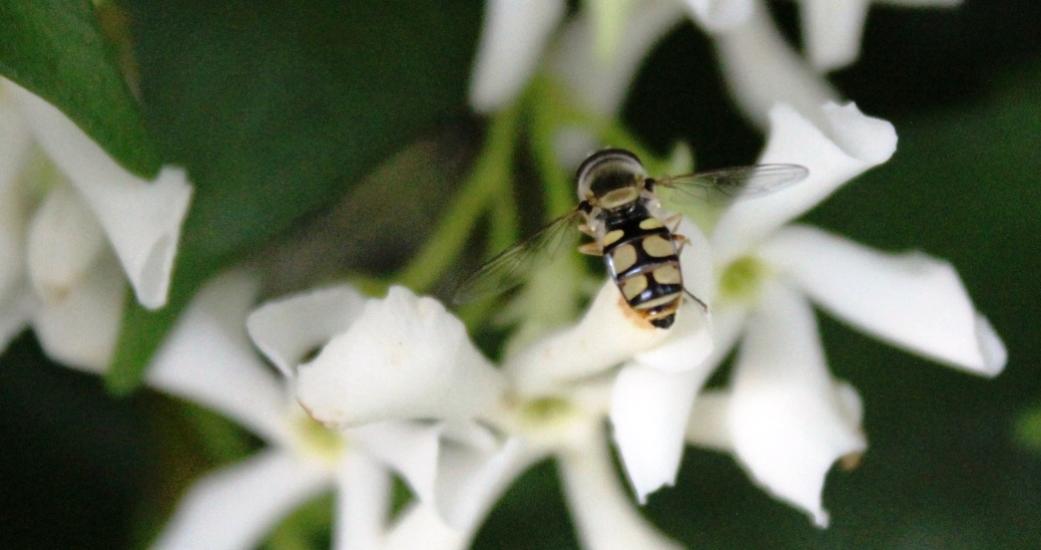 Hoverfly at Palm Beach
Mulch and Compost
Now is a great time to top up mulch on your veggie patches, herb gardens and ornamental beds and this is great for weed suppression at this time of year. A hot tip is to mulch after watering the patch, to a depth of about 7cm. Keep mulch clear of plant stems, especially young seedlings. It is recommended you choose low environmental impact mulch that will enrich your soil as it breaks down. Also look for one that has done the lest amount of travel to get to you - buy local!
Once that's done you can turn your attention to the compost you will need for Spring.
During the Winter months decomposition will be slower, but will quickly resume as temperatures rise in the Spring. To keep the microbes in the compost active move compost bins to a sunnier part of the yard if possible and use layers of leaves, straw, cardboard or sawdust to help insulate and keep warmth in the pile. Beginner composters need to remind themselves to track temperatures. When the temperature of the pile gets too low, you can increase activity by adding nitrogen rich material and turning the pile.
To get the most out of your compost, make sure the pile is 90 to 120 centimetres on each side. This is done to allow retention of generated heat and air diffusion. When placing alternating layers of material on the pile, sprinkle water in so the material is moist but not soggy. As layers are added, a handful or two of topsoil or winter composting substance between the layers will supply a source of microorganisms and absorb odours. As plants lose between 50 and 70 percent of their volume in Winter composting, a variety of plant material can be processed effectively. However, there are some materials to avoid. Large woody branches, for example.
The contents of your winter composting collection can be the same throughout the year. Include kitchen scraps such as fruit peels, rinds and cores. Along with vegetable scraps, including pumpkin shells and onion skins. Coffee grounds and paper filters can also go in the compost, along with tea leaves and tea bags without staples or stickers. Eggshells are also a great addition to compost.
Compost should have the right balance of green (nitrogen) and brown (carbon) ingredients. Since most of your scraps that come from your kitchen will be nitrogen-rich, be sure to add yard waste such as straw, dried leaves and plant debris.
In regions that receive a lot of rain and snow, moisture control is essential. This can be difficult with traditional compost piles, as the moisture soaks into the ground and is taken on by the compost. One solution is a compost tumbler which is sealed so the rain and snow melt is not a problem. Tumblers can still take on some water, so if you go this route, don't skimp on adding dry leaves to absorb any excess moisture. The tumbler is a great idea to try for winter composting.
Vermicomposting, or worm composting, is a good alternative for Winter composting during the colder months. Worms turn food waste into a rich, dark soil much like you'd get from your traditional compost pile. Vermicomposting can be done in a DIY bin made from a plastic storage container and PVC pipe or you can purchase worm farms and worms ready to go.

Weed and Reduce the Feed
Those weeds don't stop growing just because it's cold - give yourself a good Winter work-out and get out there and dig and pull and then put mulch on to stop them coming back.
Spring flowering annuals such as bulbs and winter vegetables are still actively growing during Winter. For these you need to maintain the feed. When buying a liquid organic fertilisers read what goes into the ingredients because at this time of year it's important to swap from a high nitrogen fertiliser to a low nitrogen one. Nitrogen promotes active sappy growth and in Winter this can be a disadvantage for some plants. A typical, general purpose fertiliser may contain eight times as much nitrogen as a low nitrogen fertiliser. Overfeeding plants with nitrogen during the cold months will make the leaves softer and more susceptible to disease. High nitrogen plant feed products are normally sold as flower and fruit fertilisers and they contain roughly the same amount of phosphorus and potassium as ordinary feeds, so choose a low nitrogen feed for your plants.
Give the insecticides a break
Even organic or so-called "eco-friendly" insecticides may harm beneficial insects. Instead of insecticides, try low-impact options such as removing caterpillars by hand, or using a water spray to remove aphids.
If you feel you must use insecticides, read the label carefully and choose selective baits and sprays, which target one type of insect, over broad-spectrum sprays (such as pyrethrins, pyrethroids and neonicotinoids) which kill insects indiscriminately. Keep in mind that in some cases, using insecticides can actually make your pest problems worse by killing beneficial predatory insects.
Planting a garden for Winter-active insects is a wonderful way to support local wildlife. Your garden will thrive as a result of the free pollination and pest control services these beneficial insects provide. [1.]
So get planting, and enjoy the delight of a buzzing garden full of helpful insects.
1. These 3 tips will help you create a thriving pollinator-friendly garden this winter. Tanya Latty, Associate professor, University of Sydney, published in The Conversation 2021
Tools And Products From Johnson Brothers Mitre 10 To Help You Get The Winter Garden Jobs Done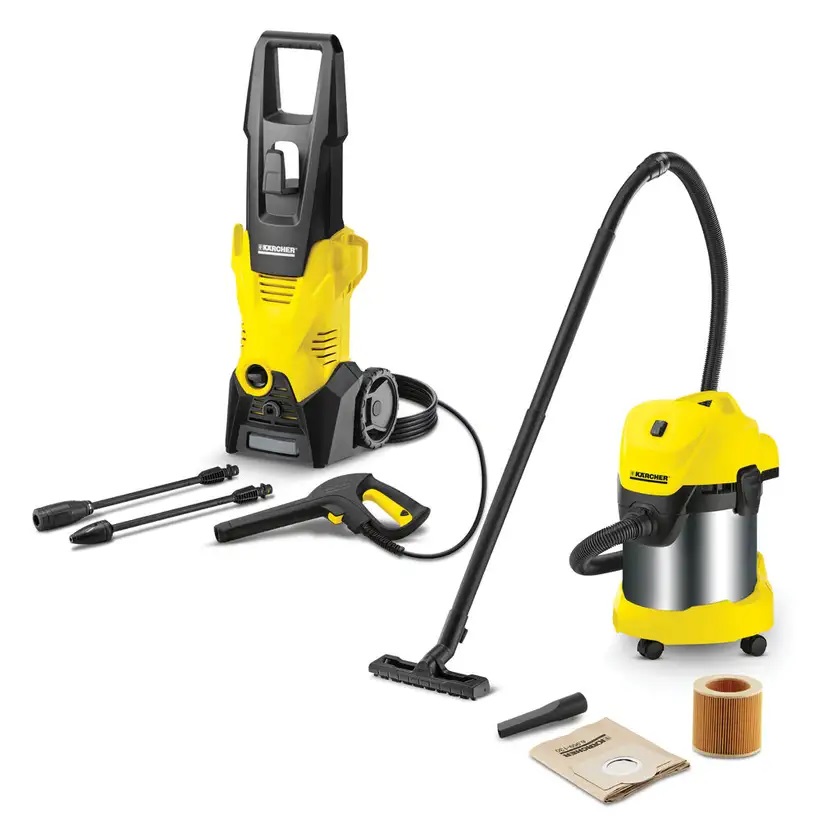 Karcher High Pressure Washer & Wet & Dry Vacuum Combo: $349.00 (on sale until June 30, 2022)
K3 Pressure Washer: Three-piston axial pump. Safety valve and motor-stop function
Wet & Dry Vacuum: Practical blower function. Practical parking position. Practical cable and accessory storage. "Pull & Push" locking system. Ergonomically shaped carrying handle. Compact design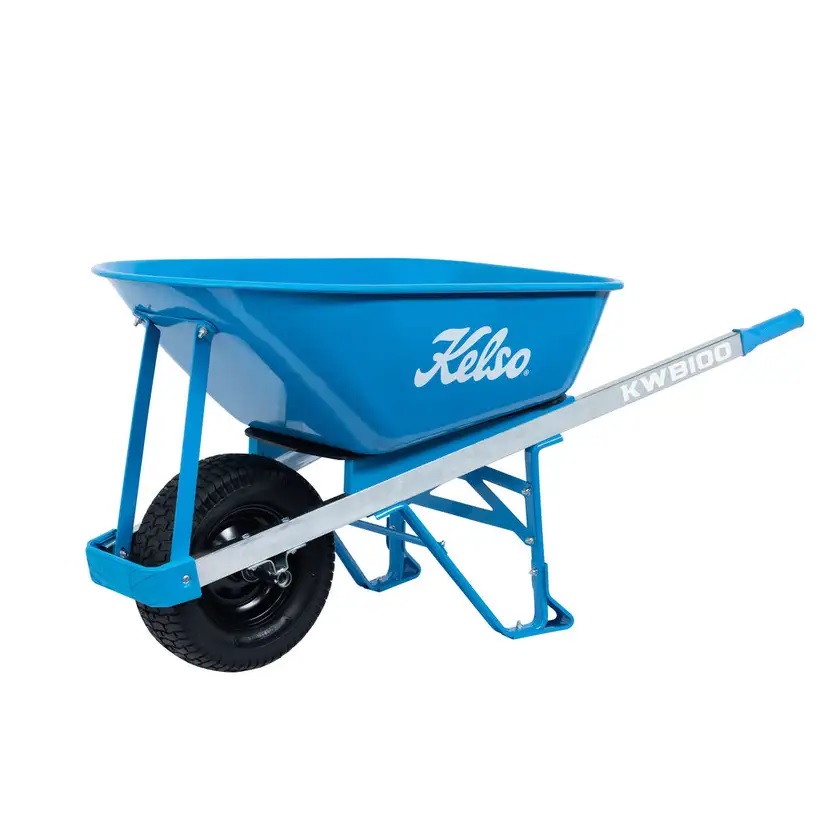 Kelso Workman Wheelbarrow Steel Tray 100L: $149.00 (on sale until June 30, 2022)
0.9mm Steel Tray. Recessed bolts prevent snagging. Leg stabilisers for 40% more tip resistance. Engineered legs with chevron-brace are strong and lightweight. Anti-skid nose guard protects hardscapes.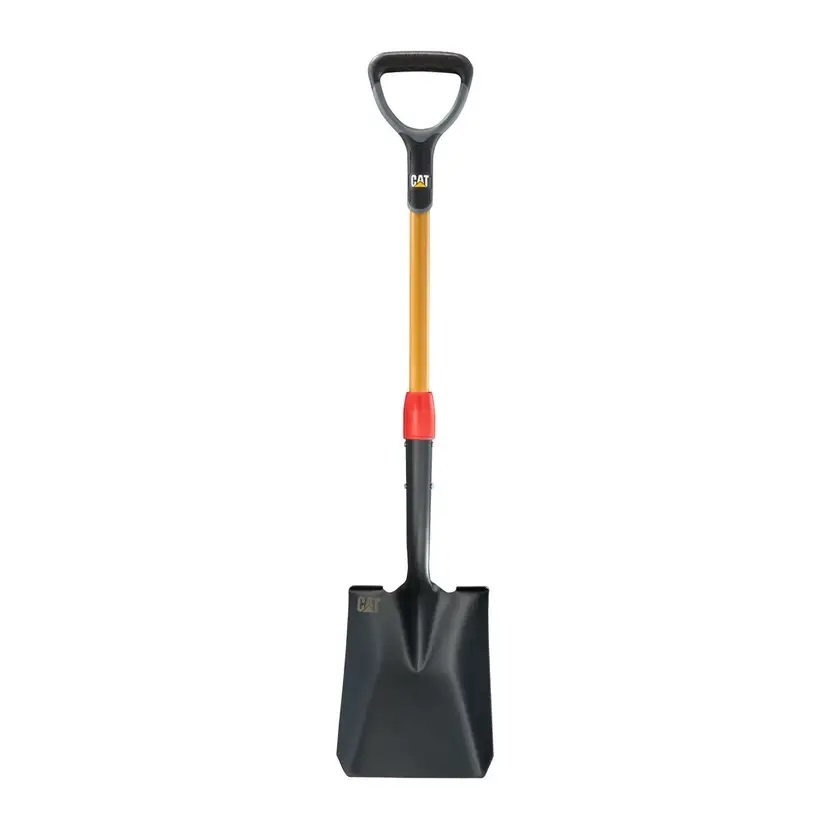 CAT D Handle Shifting Shovel: $35.00 (on sale until June 30, 2022)
35mm diameter Poly/Fiber core shaft with steel insert. Single pin crimp permanently bonded handle to head. Heat-treated carbon steel with bevelled edge. 2.20mm Steel head thickness.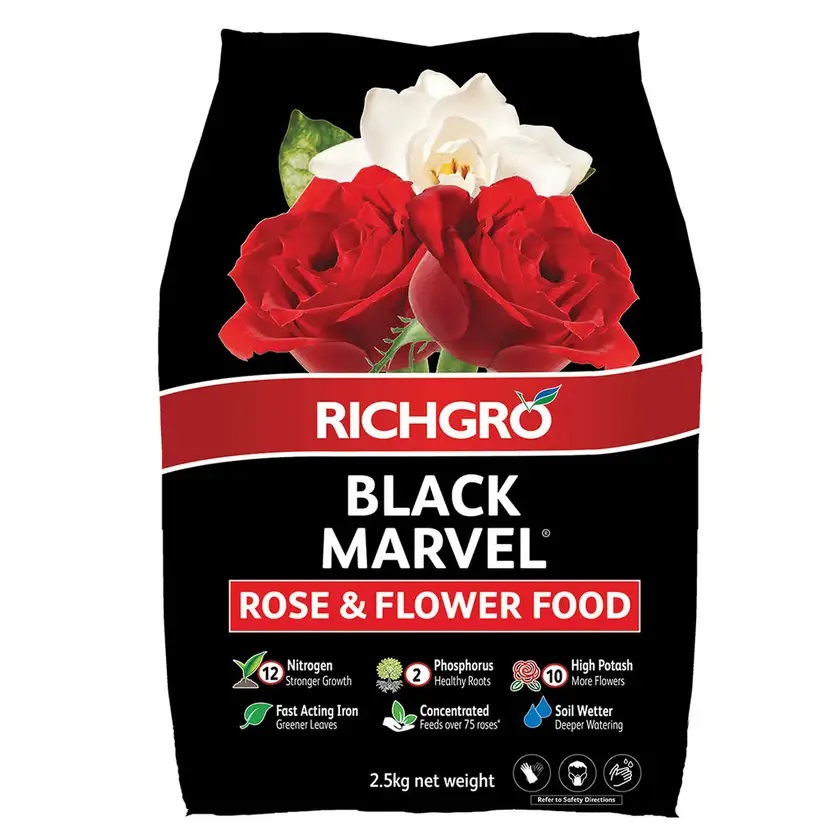 Richgro Black Marvel Rose and Flower Food 2.5kg: $13.47
High analysis rose and flower food with potash, iron, trace elements and soil wetter. Concentrated - feeds over 75 roses. Fast acting - lasts two months.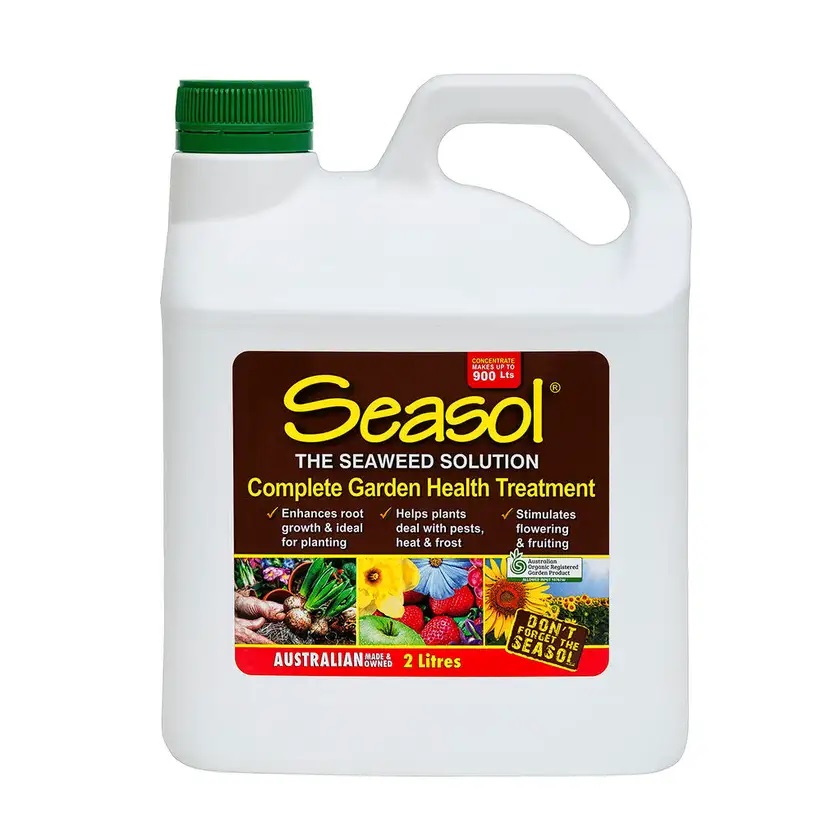 Seasol Fertiliser Concentrate 2L: $21.95

Stimulates strong root growth and beneficial soil micro-organisms. Promotes vigorous flowering and fruiting and overall garden health. Helps plants cope with all kinds of stress, such as heat, drought and frost. Gives plants better resistance to sucking insects and fungal attack.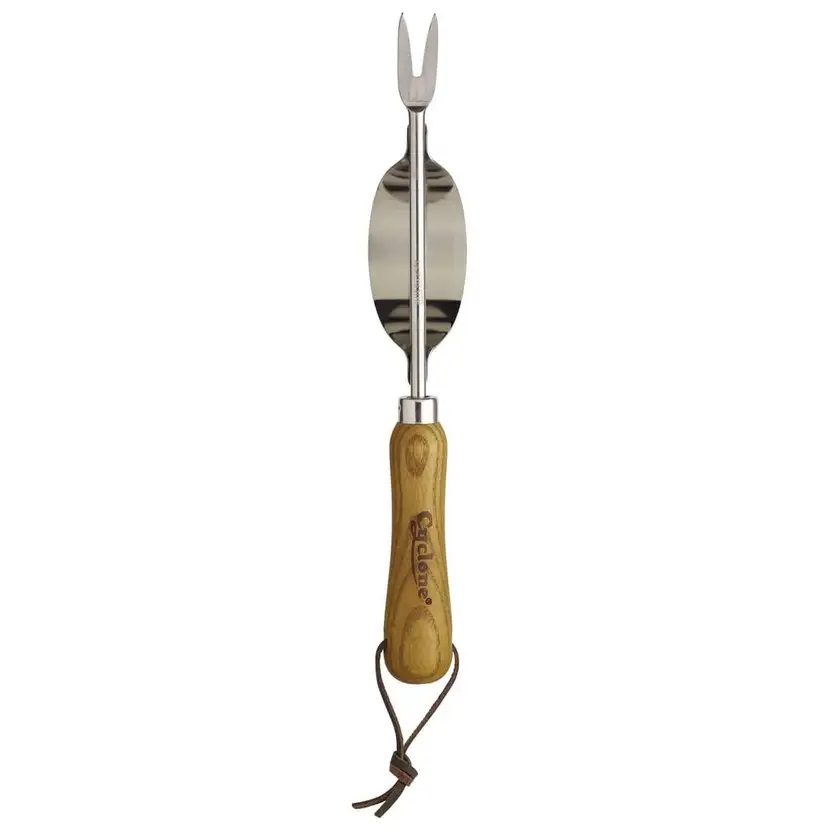 Cyclone Hand Weeder: $11.50
Mirror polished stainless steel and a smooth touch, contoured timber handle with leather strap. Ideal for removing weeds from garden beds and lawns without damaging or disturbing the surrounding plants or turf.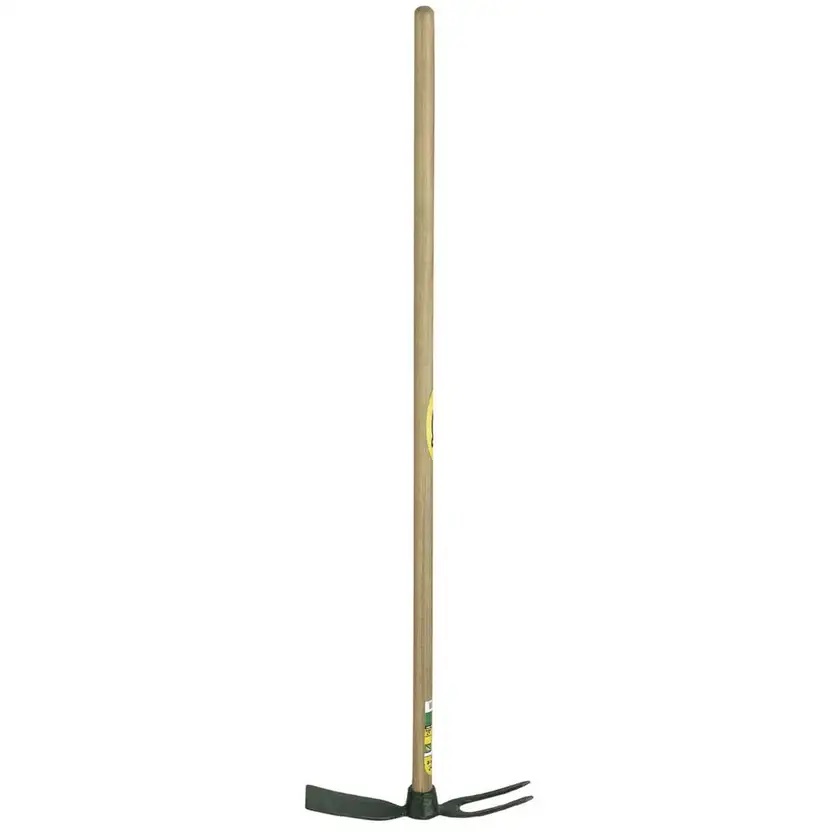 Cyclone 2 Prong Hoe: $65.00
2 prong side is excellent for weeding and cultivating. Fully forged head to withstand the most rugged use. Ground cutting edge for easy chopping. Waxed premium Australian hardwood long handle.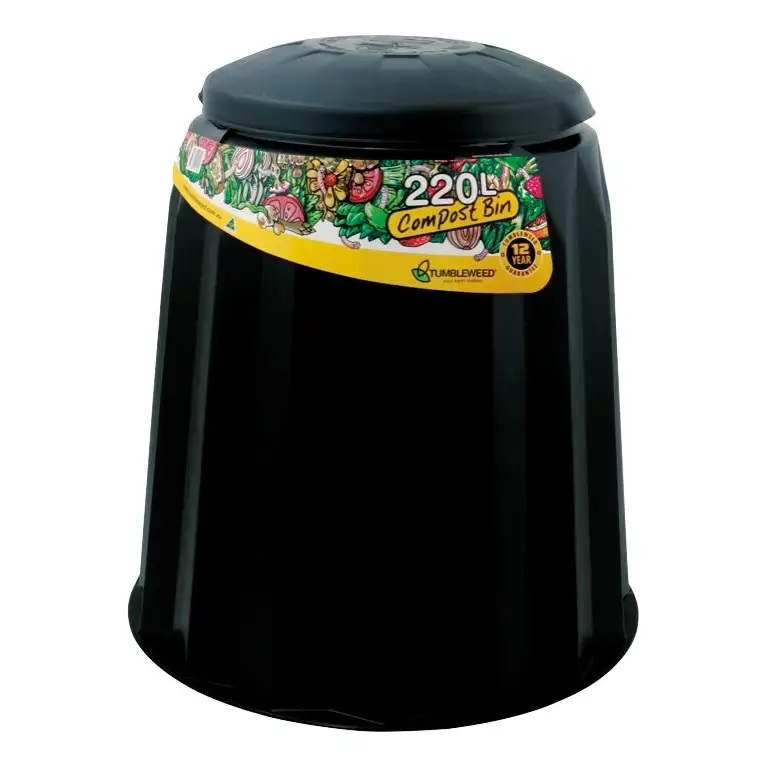 Tumbleweed Compost Bin 220L: $59.00
220L; H770 x D710mm. 100% UV protected recycled plastic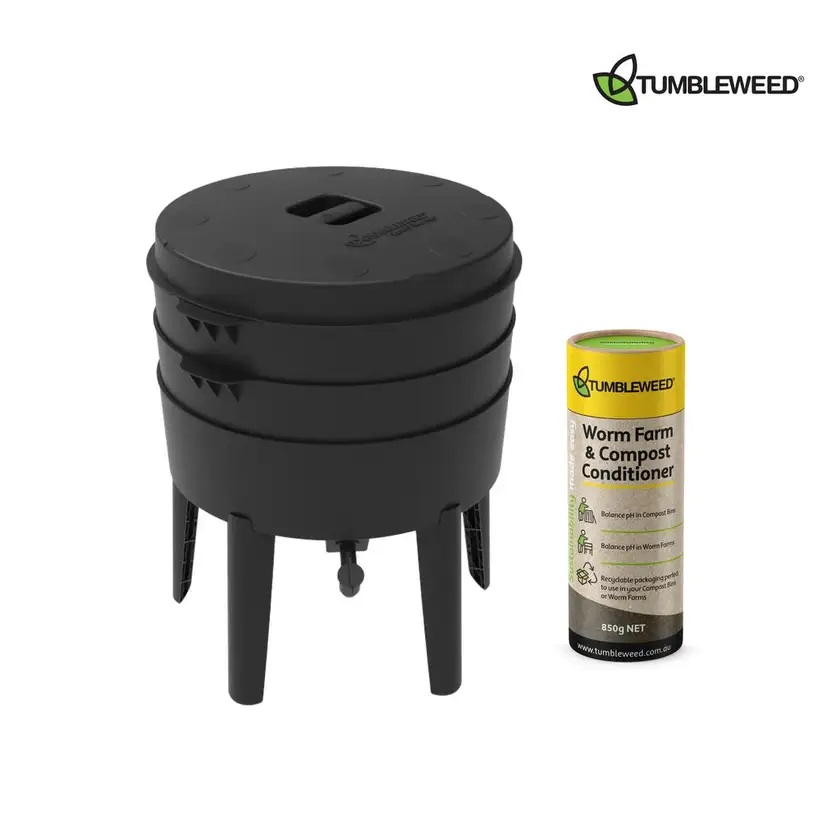 Tumbleweed Can O Worms 2 Layer Worm Farm: $84.99
Made from 100% recycled UV Stabilised Plastic. 2 x Large capacity working trays. Includes ventilated lid, working trays, and collector tray for increased airflow. Bonus compost conditioner.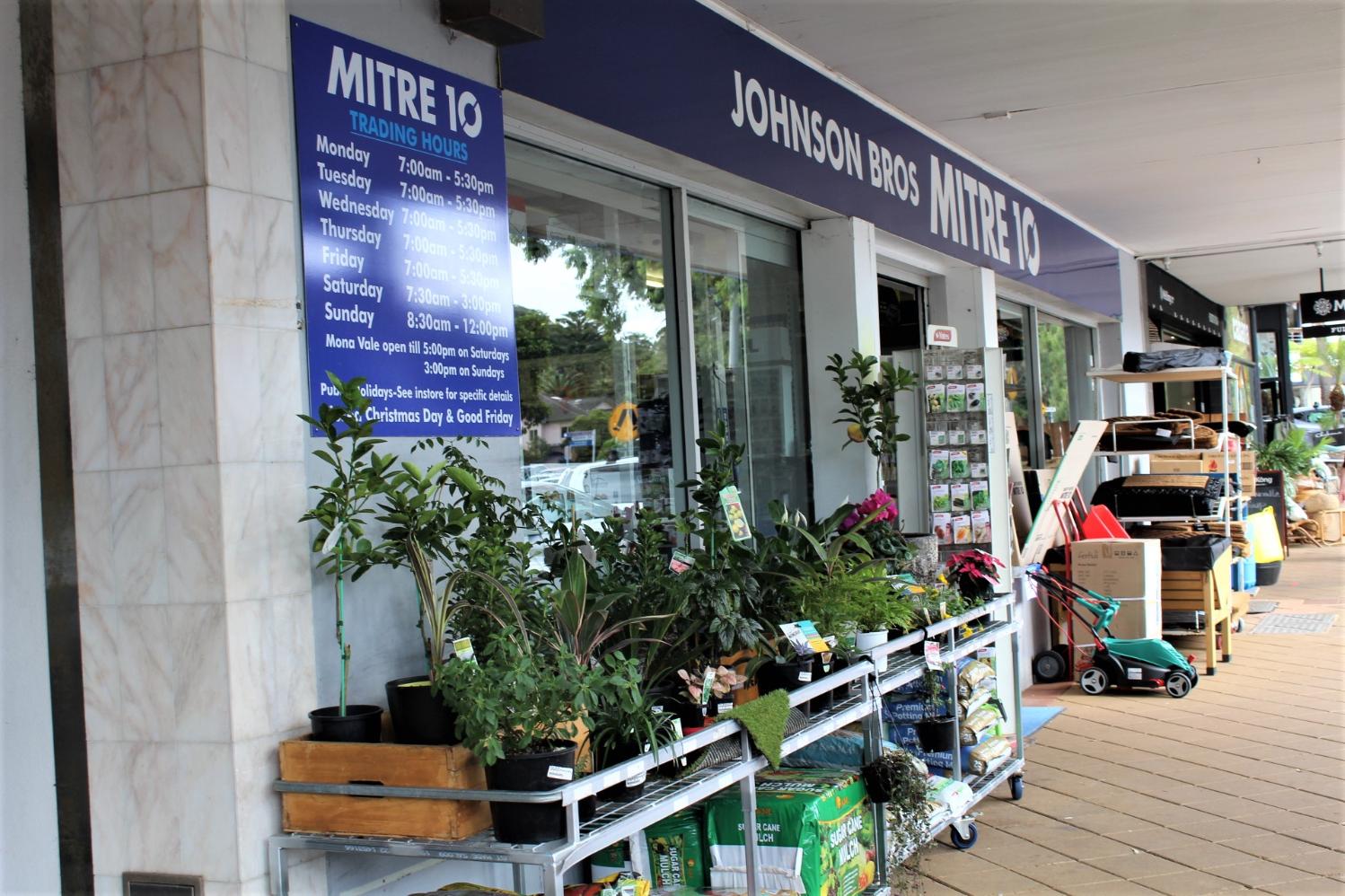 Johnson Brothers Mitre 10 at Avalon Parade, Avalon Beach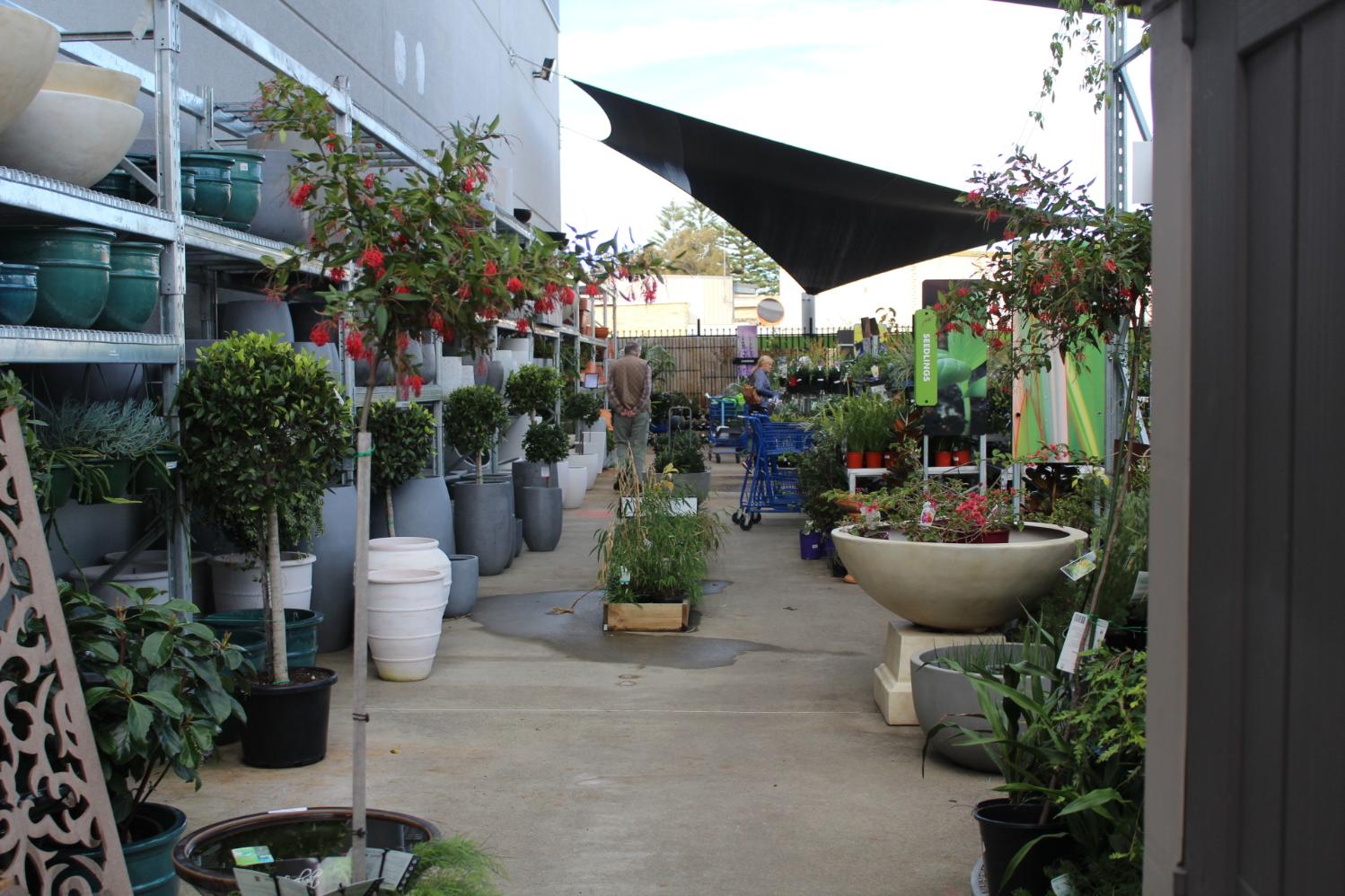 Johnson Brothers Mitre 10: Serving Our Community Since 1955
The Independent Hardware Group has awarded Johnson Bros Mona Vale the best in state at the IHG state awards and heads to the national finals on the Gold Coast in February 2022.
Congratulations to the store in Avalon Beach as well, which won best in village.
Johnson Brothers say; ''Thank you to all of our amazing staff and customers for being awesome!''
IHG is Australia's largest home improvement wholesaler supplying more than 1,500 stores nationwide. These stores cater to a broad range of Trade and DIY customers and range from large format warehouses to convenience operations and Trade centres, as well as frame and truss sites in two States.
Under the IHG network, there is a clear mandate to support the growth of Independents within the hardware sector in Australia by helping them to be 'The Best Store in Town'.
The culture of IHG is built on being a low cost and transparent business partner to members, with an unwavering commitment to protect and grow a sustainable independent hardware sector for the long term.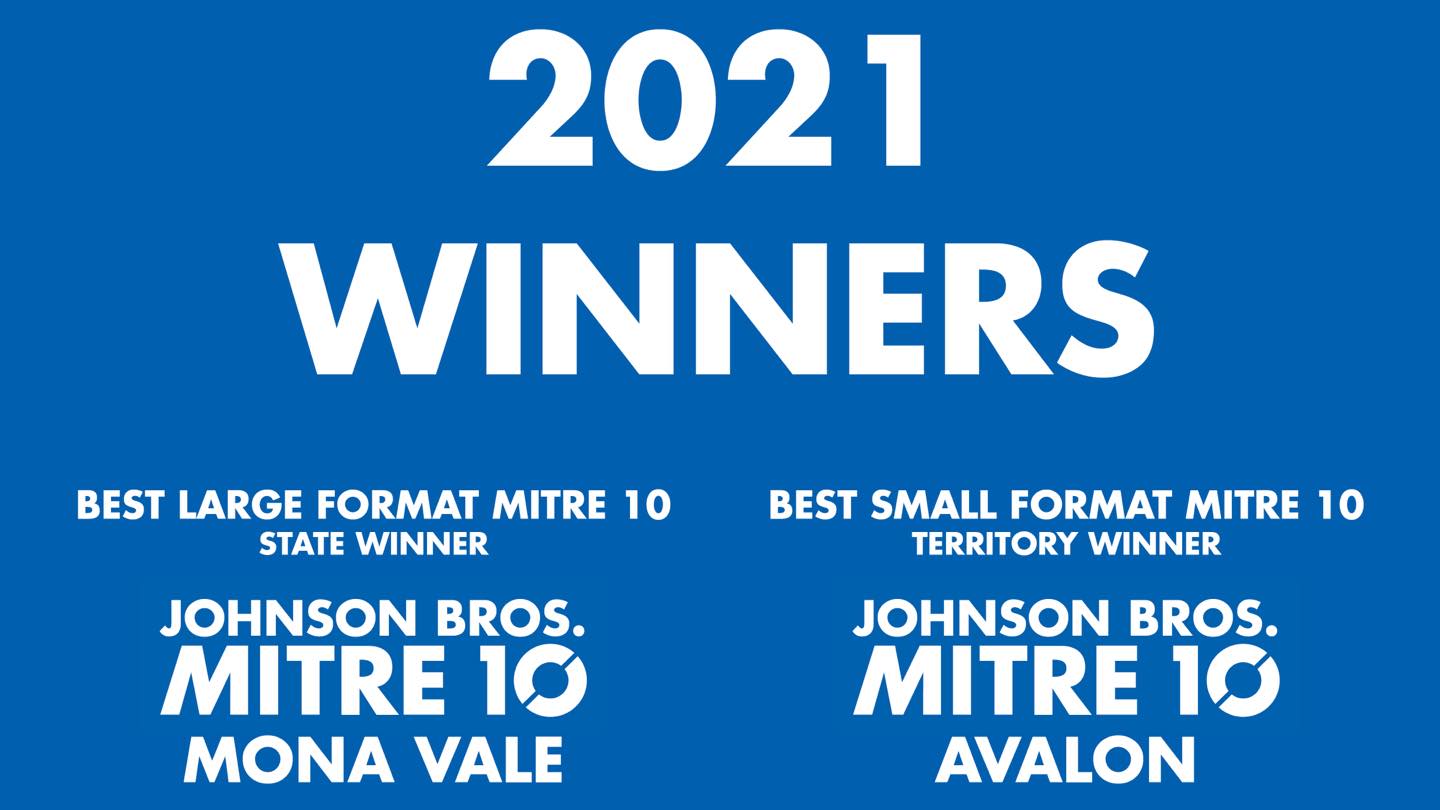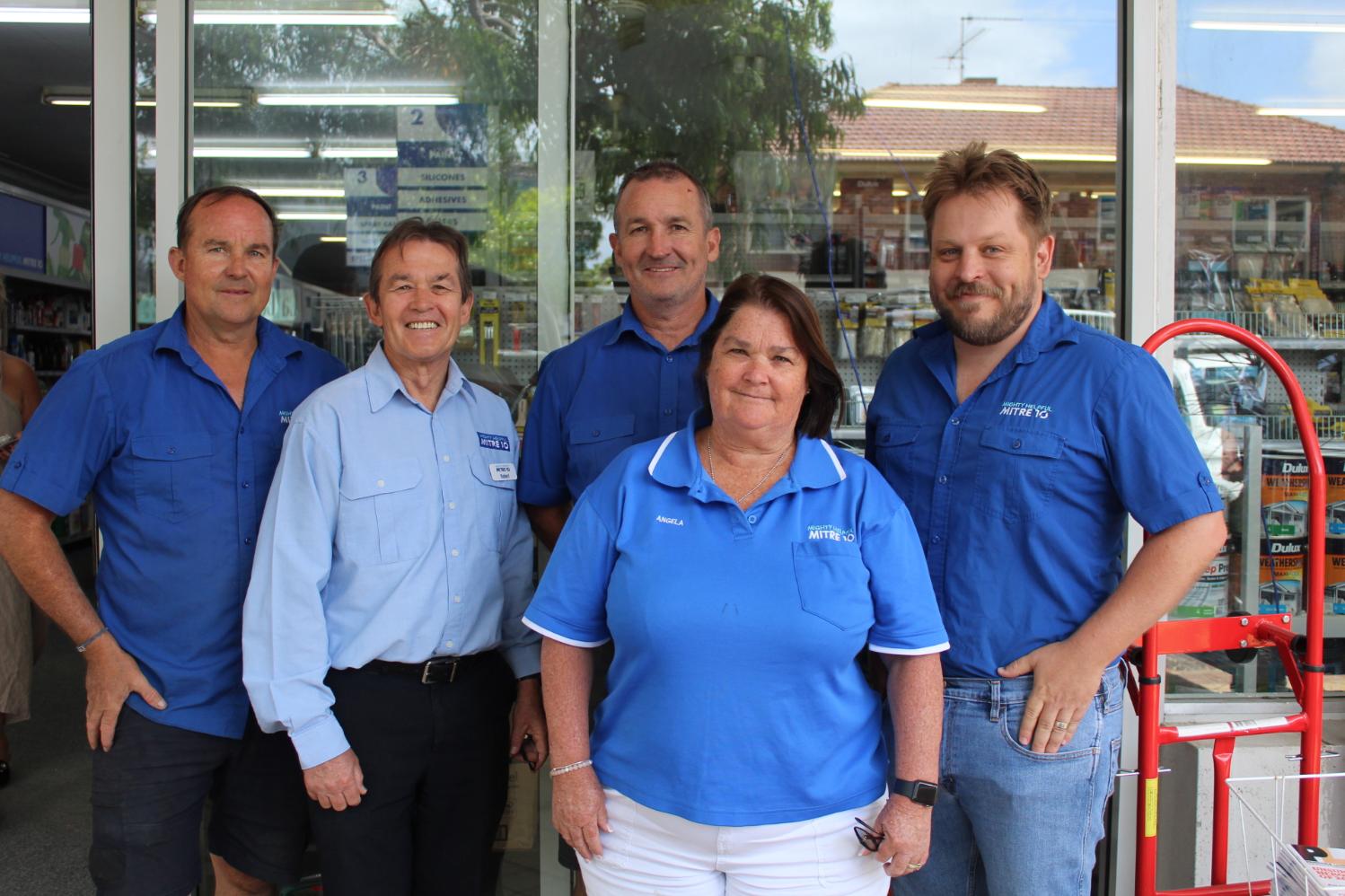 JBH Design Centre
JBH Design Centre is a tool for builders and DIY'ers to assist in the fit out of houses. It has displays of kitchens, Bathrooms, Doors and Storage as well as knowledgeable staff to assist in making house fit out painless.
Visit: http://jbhdc.com.au/
On Facebook: https://www.facebook.com/design.centre.jbh/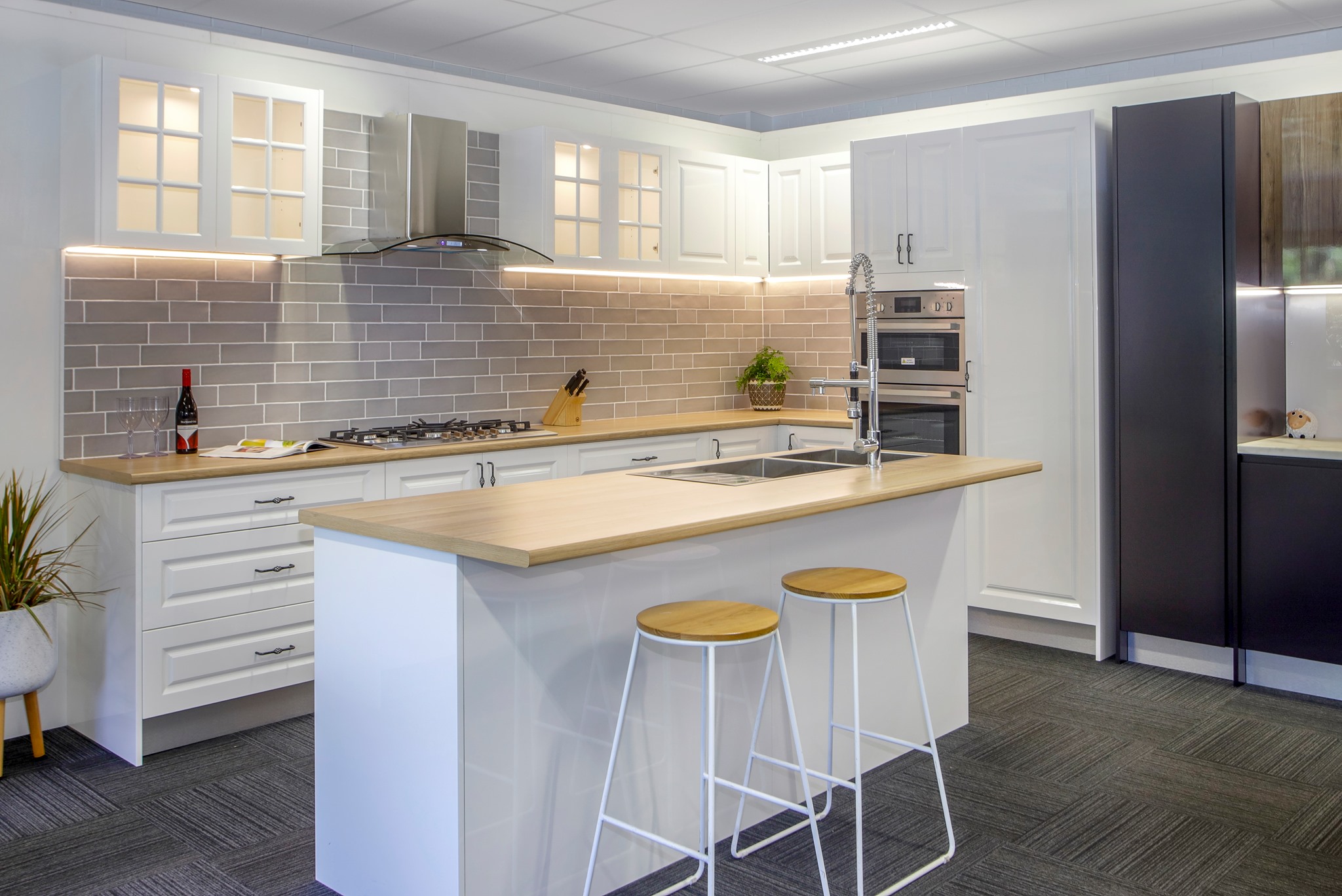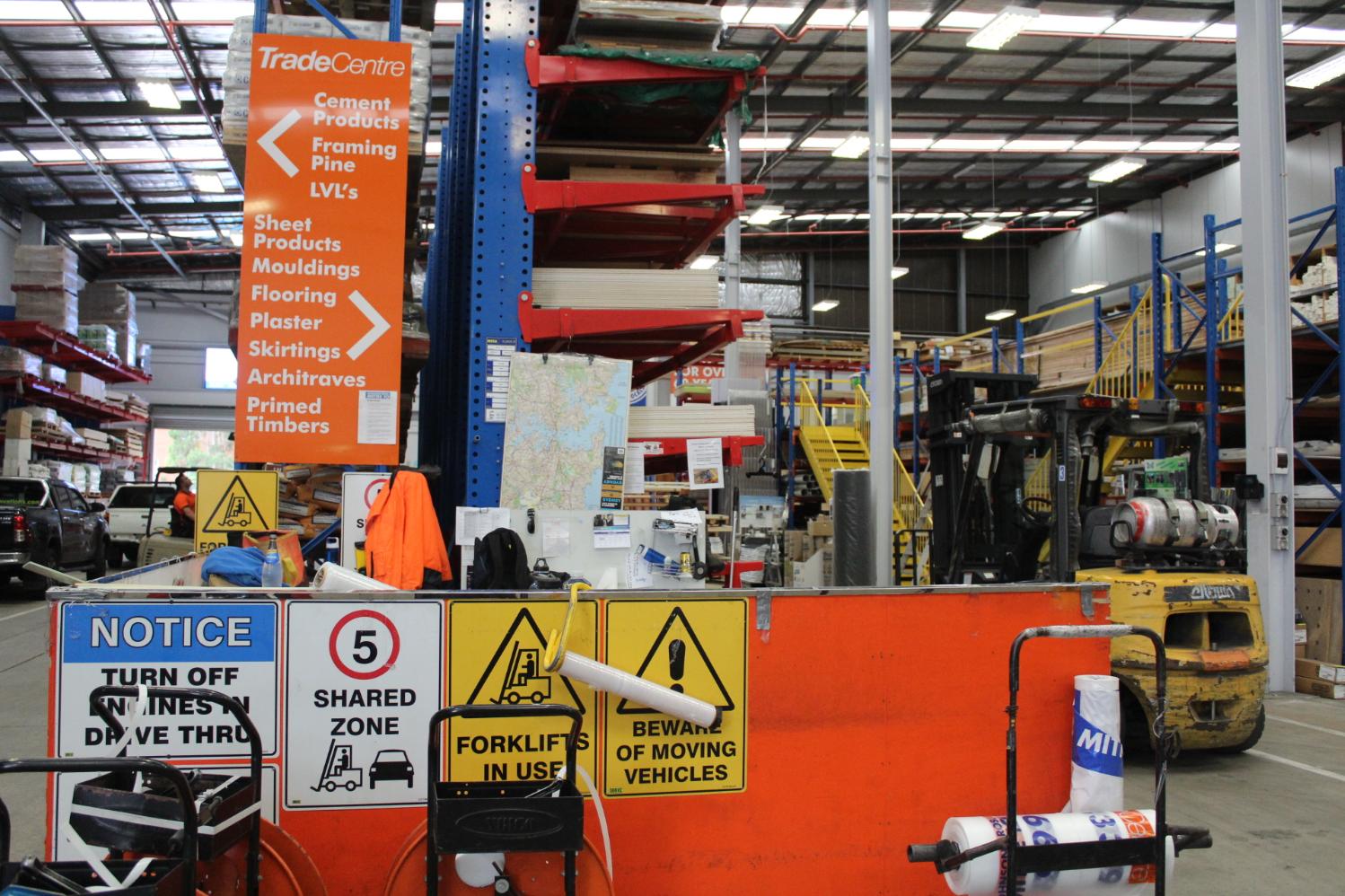 Johnson Brothers Mitre 10 Trade Centre at Mona Vale - everything you need under one roof.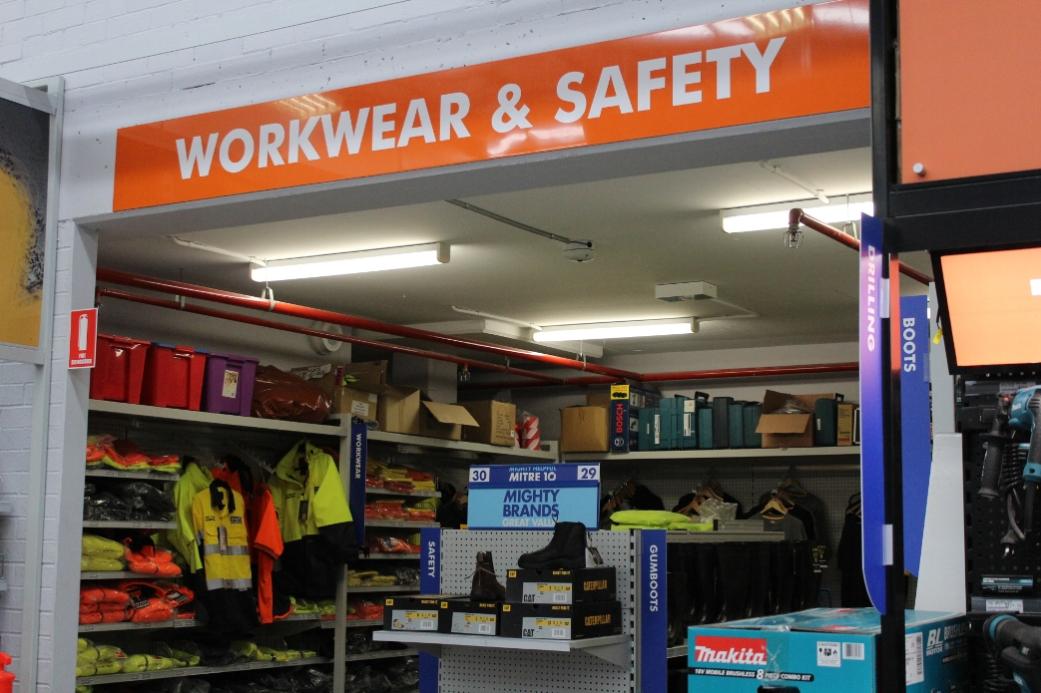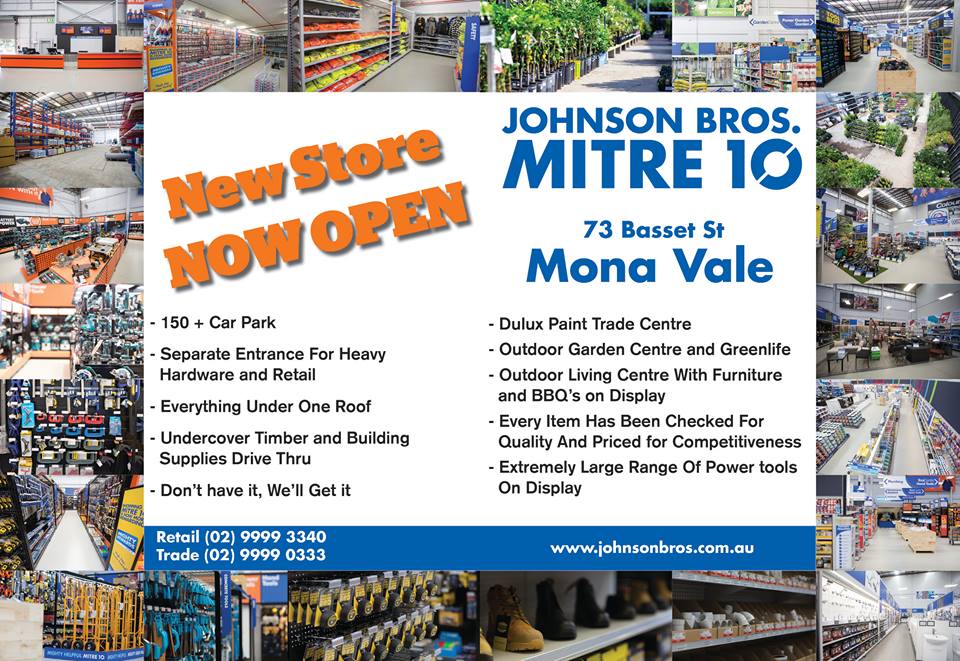 Johnson Brothers Mitre 10 New Store
73 Bassett Street
Mona Vale - Online Store: Jbhmv.Com.Au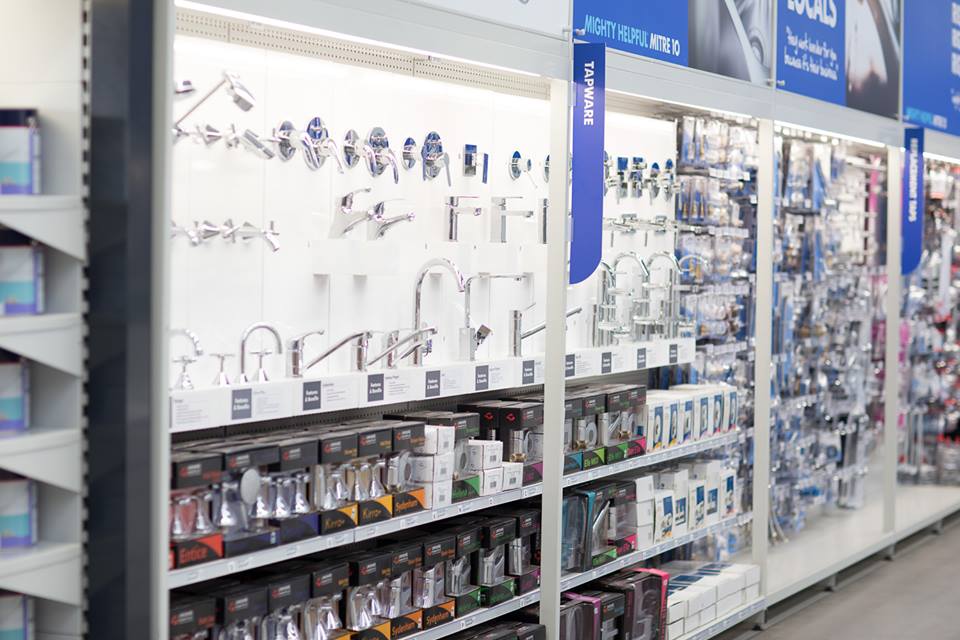 Products advice is available from the trained friendly staff at Narrabeen, Mona Vale and Avalon Johnson Brothers Mitre 10.
Click on logo to visit Johnson Brothers Mitre 10 website
Johnson Bros Mitre 10 - Avalon (02) 9918 3315
Johnson Bros Mitre 10 - Mona Vale (02) 9999 3340
JBH Timber & Building Supplies (02) 9999 0333
JBH Fencing & Landscape Supplies (02) 9970 6333
www.johnsonbros.com.au Online store: jbhmv.com.au

John, Bob and Robert Johnson, 2013 - photo by A J G.
Important
All information and tips in this publication are of a general nature only and neither Johnson Brothers Mitre 10 or Pittwater Online News does not warrant the accuracy or completeness of the information and tips in this publication. This publication is not intended to be a substitute for expert advice.
Johnson Brothers Mitre 10
advises you to always consult an experienced and qualified person when undertaking jobs of this kind (including consulting a qualified tradesperson such as an electrician or plumber where relevant expert services are required).
You should also consider any safety precautions that may be necessary when undertaking the work described in this publication (including wearing any necessary safety equipment such as safety glasses, goggles or ear protectors or hard hats). The information and tips in this publication are provided on the basis that
Johnson Brothers Mitre 10
and
Pittwater Online News
excludes all liability for any loss or damage which is suffered or incurred (including, but not limited to, indirect and consequential loss or damage and whether or not such loss or damage could have been foreseen) for any personal injury or damage to property whatsoever resulting from the use of the information and tips in this publication.
Pittwater Online News and
Johnson Brothers Mitre 10
also advises there may be laws, regulations or by-laws with which you must comply when undertaking the work described in this publication. You should obtain all necessary permissions and permits from council and/or any other relevant statutory body or authority before carrying out any work. Major projects published in this publication always list these and/orlinks to where you may research what your own project requires to meet regulations.