February 1 - 7, 2015: Issue 200
Keeping Cool over Summer – Salt Air Corrosion Protection
Being able to breathe salt air is one of the wonderful aspects of living where we do, but, as any coastal dweller knows, salt air can also be very corrosive on anything it comes into contact with.
One kind of salt attack properties in Pittwater may be more susceptible to is the rusting of everything metal – purchasing galvanised products or replacing those that cannot be saved through rejuvenation will help. Stainless steel also proves itself in ensuring nails etc. last longer in coastal areas. Johnson Brothers are currently updating their website to add products into an Online store where you can look at many of these, or simply visit one of their stores at Avalon, Mona Vale or Narrabeen to discuss what best meets your home's requirements.
Pool fences are one of those items which are susceptible to salt corrosion as glass is porous, and with many of the new frames made from metal, these too need protectants so you are not replacing them regularly – JBH have a Fencing and Landscape supplies at 1555 Pittwater road, North Narrabeen where Aluminium pool and garden fencing, as well as Glass frameless pool, deck balustrading and stainless steel wire rigging are available. Talk to their friendly trained staff about which products will suit what you need and where it will be on your proerty – facing strong afternoon sun, or catching every sea breeze. The Fencing and Landscape Johnson Brothers outlet is open 7 days a week (Monday to Friday 7am-4pm, Saturday 8am – 4pm, Sunday 9.30am – 3pm).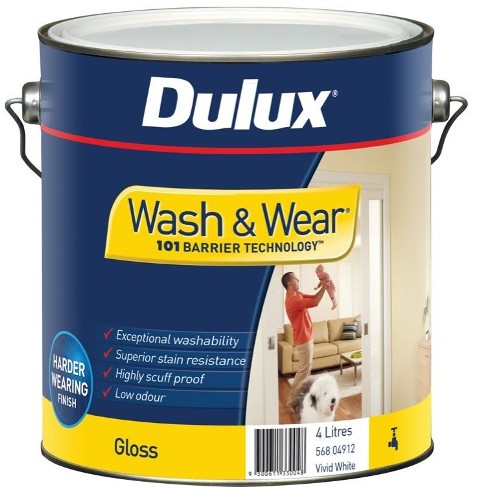 Outdoor furniture will deteriorate in any environment – coastal living means treating wooden furniture with stains and oils, like decks, on an annual basis and even Cast Aluminium exterior chairs and tables, some of the longest wearing in salt air, need regular hosing down and removal of debris to maintain them.
Damp salt air will also increase mildew in the home so freshening paint work, cleaning surfaces with Sugar Soap, or a simple mix of vinegar and soap, will keep your living spaces healthy and fresh. A dehumidifier can be used year round in rooms facing towards the water where damp salt air is blown straight in.
JBH currently have Dulux's Wash and Wear and Dulux Weathershield paints on special for all of February, and priced at $66.90 for 4 litres, and $154.00 for 10 litres. These sale items are cheaper than you can buy them elsewhere, and without the added cost of petrol or the hassle of driving in traffic out of Pittwater.
For areas like the laundry, kitchen or bathroom, that are more prone to water damage even without salt air adding its touch, DULUX Aquanamel Gloss, water based, washable and with APAS 0260/1 Certified Greenhouse Friendly Approvals this product will work well in areas of the home that need a paint more suited to their uses.
If you have a build up of salt this will need to be removed – most 'coastal living' specialists recommend weekly washing of all surfaces with fresh water. As this may not be practicable, ensuring each surface, from glass to wood to steel, has some form of protectant whether a wax based polish for wood and metals, or applying a product like WD40 to sliding door tracks or windows, will stop salt damage. For salt crust build up, vinegar works well while another Australian family business has a product called 'Salt Off' which many locals recommend for everything from fishing gear to aluminium runabouts.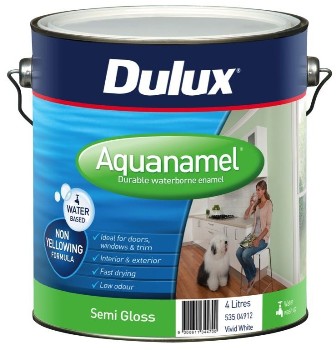 Although we may not have the rising damp problems, exacerbated by salt in the soil, that South Australia has, we still live in an area that has creeks as well as salt air to dampen masonry, and this combination can cause a few problems. On its own, rising damp can make buildings unpleasant to occupy; walls that are left damp encourage mildew, especially in humid seasons, and a salty 'tide mark' can form on exteriors as well as interior walls.
To prevent rising damp it is normal practice to build-in an impermeable barrier at the base of the wall just above ground level. This is known as the damp-proof course (DPC) or sometimes as the damp course. Modern DPCs are generally 0.5mm thick black polyethylene sheeting. Masonry of all kinds is damaged if there are quantities of soluble salts present, as the rising damp will carry salts up into the masonry. The salts are left behind after the dampness evaporates. When these salts grow as crystals within the pores of the masonry they can cause deterioration of the material, leading to fretting and crumbling of the surface. This process is known as salt attack, and, when severe, can lead to the complete loss of stones and bricks in a wall.
Installing underfloor ventilation, like the Edmonds Ecofan which featured in an earlier JBH DIY page, or ensuring your home plumbing, roof and gutter systems are maintained properly will lessen the extent of needing to do major works to rectify problems. If you have leaks it's a good idea to seal them before something minor turns into something major.
The other drainage system you should include in your checklist is the Stormwater drain – these can be clogged by garden refuse after the amount of rain we have had lately and this, in turn, will cause water to flow back towards or even into your home. Paths at ground level around your home should also slope away from walls to prevent water pooling against masonry or weatherboards, creating problems.
The Heritage Department of NSW government has a few tips on how to deal with Rising Damp (2004 edition). See:www.environment.nsw.gov.au/resources/heritagebranch/heritage/maintenance21risingdamp.pdf and on Building in a Saline Environment, at: www.environment.nsw.gov.au/resources/salinity/booklet6buildininasalineenvironment.pdf
Living amongst salt air means we all stay a little cooler during warmer seasons, but it also brings salt corrosion and the necessity to ensure our homes are protected by preventing salt build up in and around them.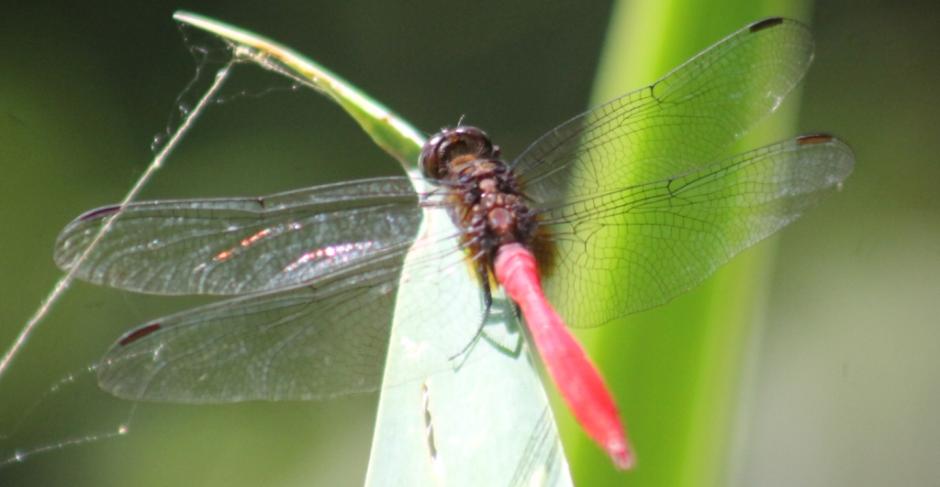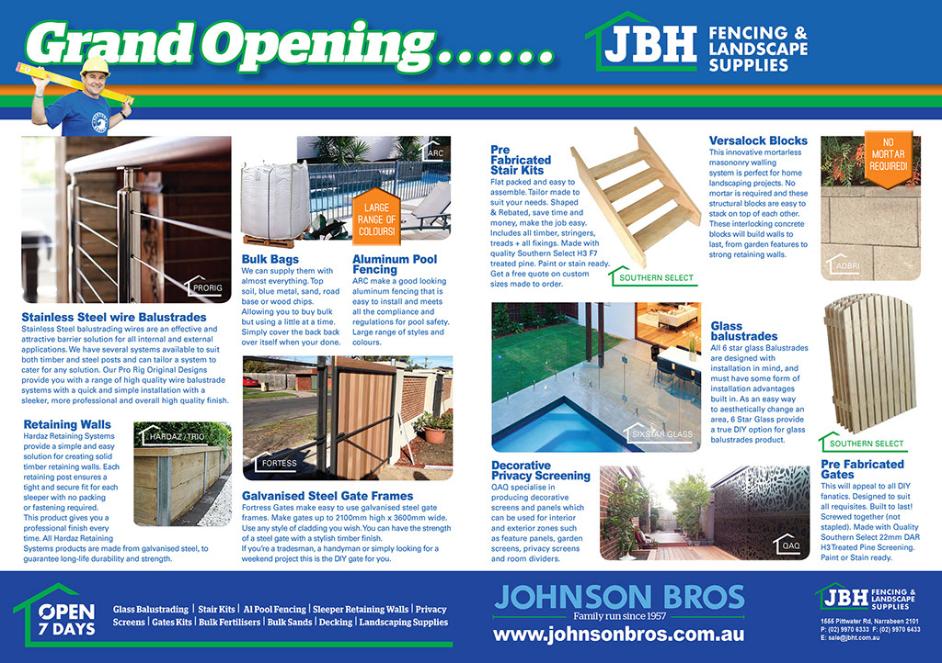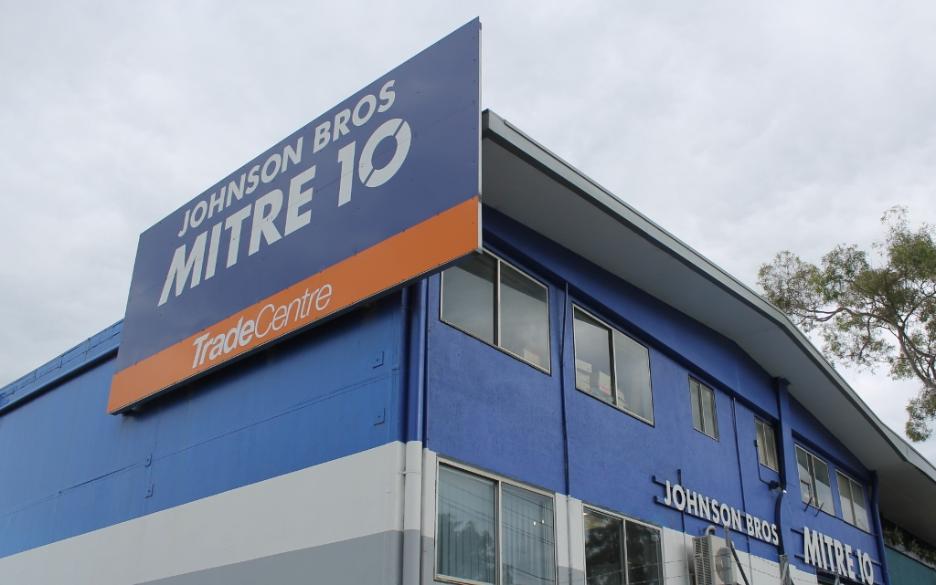 Products advice is available from the trained friendly staff at Mona Vale and Avalon Johnson Brothers Mitre 10.
Click on logo to visit Johnson Brothers Mitre 10 website

Copyright JBH Mitre 10, 2015. All Rights Reserved .