May 1 - 7, 2022: Issue 536

Mother's Day 2022: Promise Her An Ever Blooming Native Flowering Plants Garden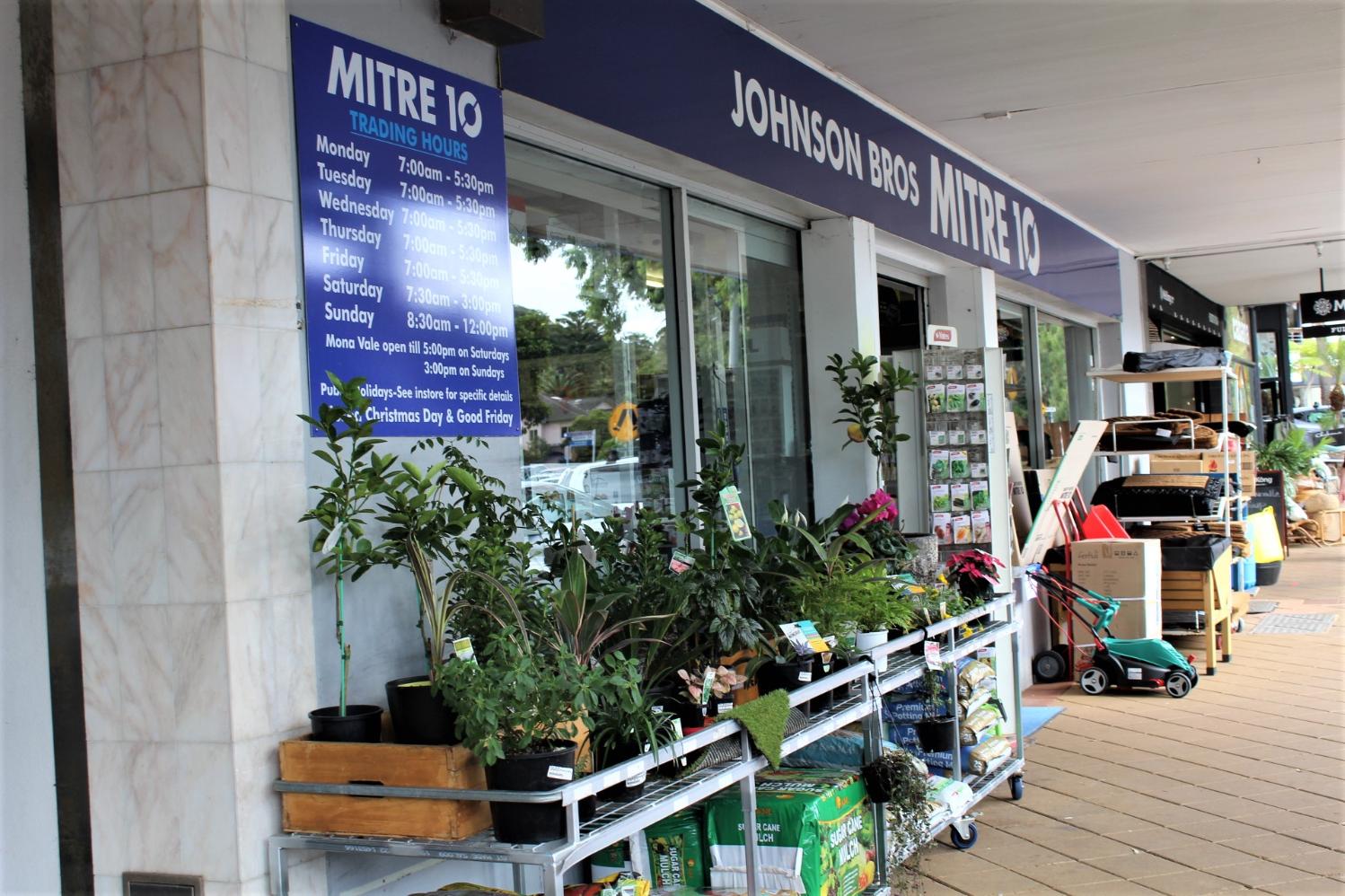 Johnson Brothers Mitre 10 at Avalon Parade, Avalon Beach
In earlier years the focus here has been on
building mum a rose garden
, a little step ladder for those higher shelves in the kitchen, or even just
getting some lemons and avocadoes sprouting
so you provide not only something that smells or looks good, but can
be practical too
.
This year we're going native with a look at some of those plants that bloom during the duller months so your gift can light up the eye on dreary days and attract beautifully coloured birds to the garden to lift up mum's heart with their lovely songs.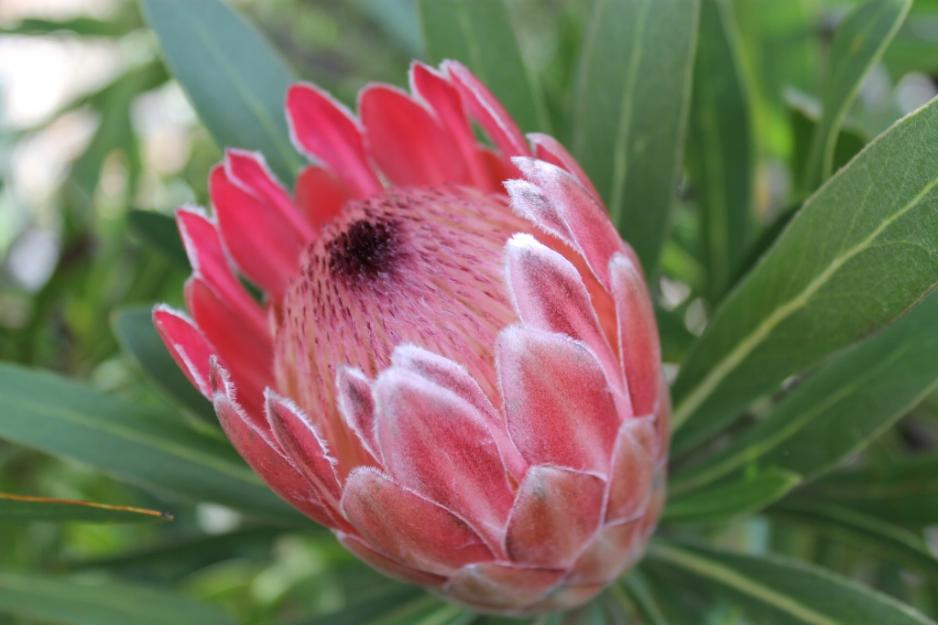 The Proteaceae are a family of flowering plants distributed in the Southern Hemisphere. The family comprises about 80 genera with about 1600 species. Together with the Platanaceae and Nelumbonaceae, they make up the order Proteales. Well-known genera include Protea, Banksia, Embothrium, Grevillea, Hakea, Dryandra and Macadamia. Species such as the New South Wales waratah (Telopea speciosissima), king protea (Protea cynaroides), and various species of Banksia, Grevillea, and Leucadendron are those we see every day. The one above 'Pink Ice' is said to be one of the hardiest of this variety and has a South African origin. Its leaves, adaptability to our climate, and bright colour, demonstrate how Australia and Africa were once joined. Fossils of these plants, dating at over 300 million years old, make them one of the planet's most ancient plants.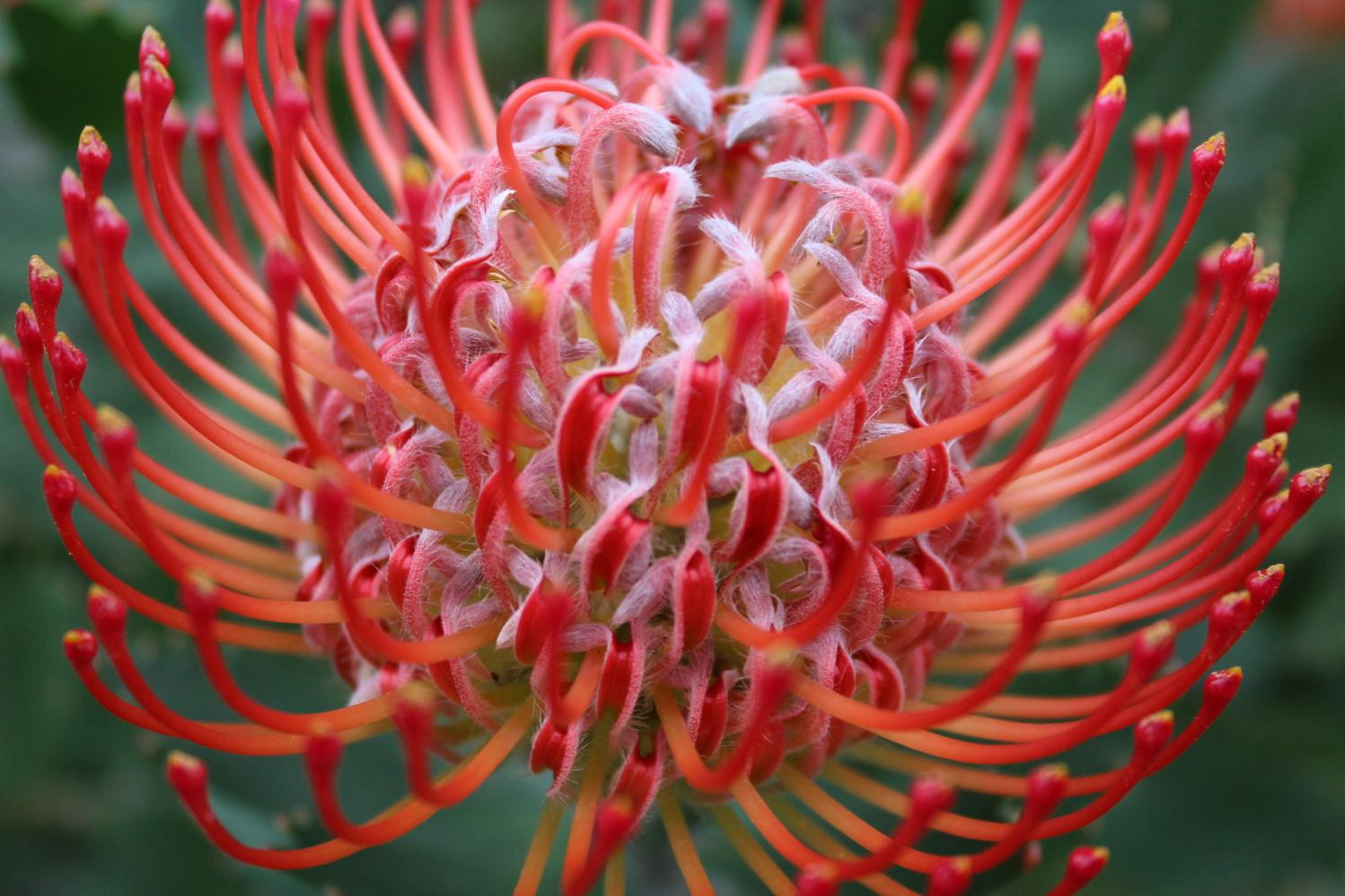 Leucospermum cordifolium - 'pinwheel' or 'nodding pincushion' - part of the Proteaceae family - flowers Winter to Spring in Australia, native of South Africa and Zimbabwe.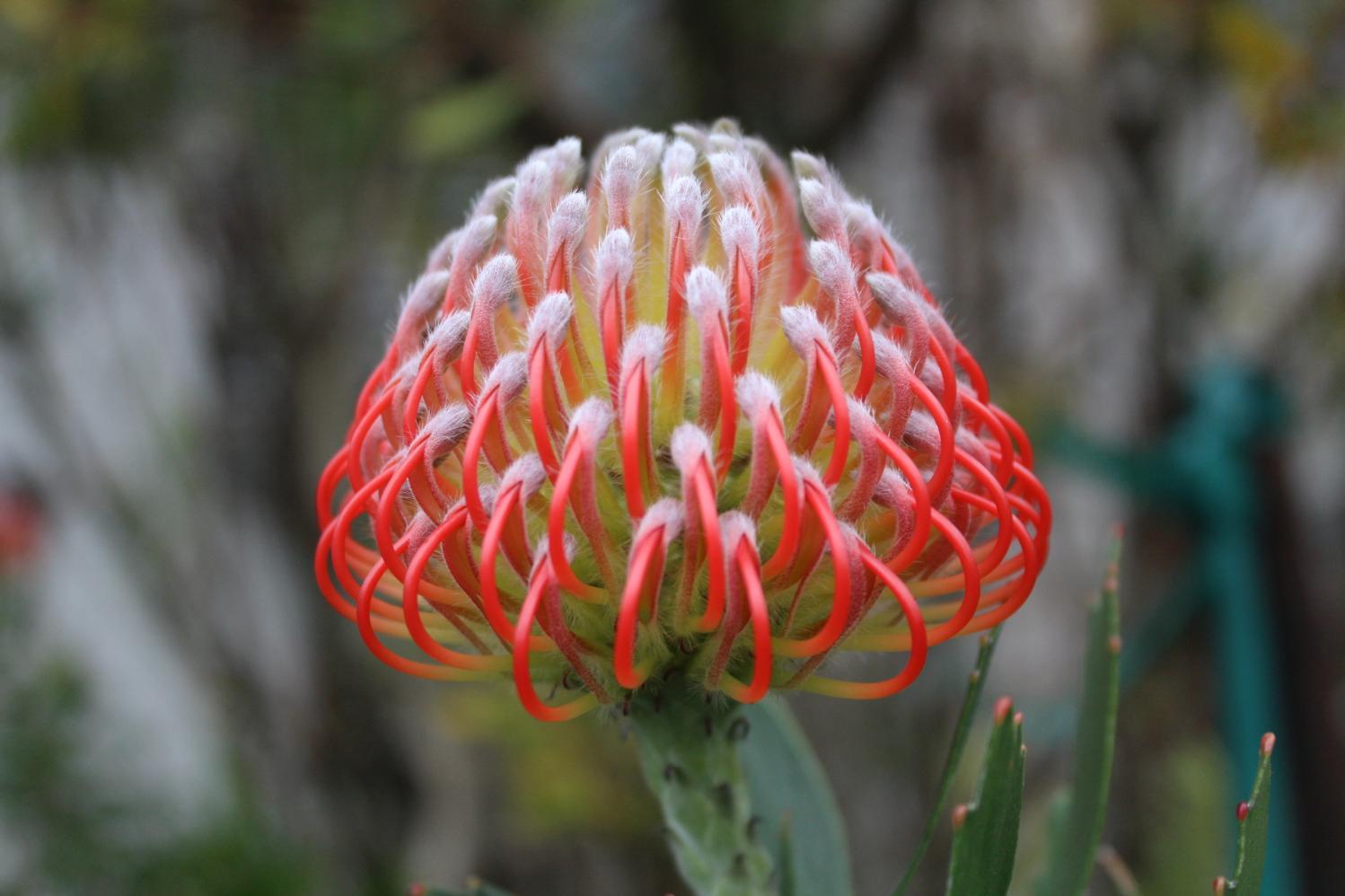 Mother's Day flowers will be everywhere next Sunday with the huge crowns of white and pink chrysanthemums joined by rows of bright potted cyclamens, orchids, carnations and grevilleas, gum blossoms and shining stems of bright yellow wattles
It's a bountiful bouquet bound to bring good cheer.
But why not have it brightening up your garden day after day instead of just in a vase, waiting for its time to be thrown out? Many of us have smaller plants and trees in our gardens gifted to us by loved ones making a stroll around the garden a pleasant remembering of that person and that time, or saying 'thank you' every time they pick a lemon from a tree given by another.
We live on one of the few continents that has a flower blossoming each season - why not have array after array of colour to enjoy and attract birds, wildlife and heighten the enjoyment of visitors.
Vegetables to plant in Autumn include broccoli, beetroot, cabbage, cress and cauliflower, lettuce, onion, peas, spinach, spring onion and turnip. Herbs that flourish at this time of year include coriander, fennel, garlic, lavender, parsley, rocket, sage, rosemary and thyme.
To grow cauliflower, broccoli and other cruciferous vegetables to full size without bug-attacks or sprays, make up a mix of two teaspoons of finely minced GARLIC and three cups of boiling water steeped for one hour or till cool, strain, place in spray bottle with two drops of dishwasher detergent (holding agent) then use on garden to repel insects.
Add a little colour to your garden with these Autumn flowers.
Begonia.
Salvia.
Dwarf Tibouchina.
Daises.
Gazania.
Ixora.
Vireya rhododendron.
Sasanqua Camellia.
Autumn is also the time to plant alyssum, calendula, candytuft, carnation, cineraria, cornflower, cosmos, daisy, foxglove, lobelia, nasturtium, nemesia, pansy, poppy, primula, schizanthus, snapdragon, sweet pea and viola.
For those who want more Australian plants in their garden then banksias bloom most of the year, as will many of the grevilleas. Some information about those that will suit your garden:
Banksias
Attracting bees and birds to the garden, banksias need full sun and well-drained, sandy soils. Water regularly after planting but once established they are low maintenance and can withstand dry conditions. Use a controlled release fertiliser formulated for natives.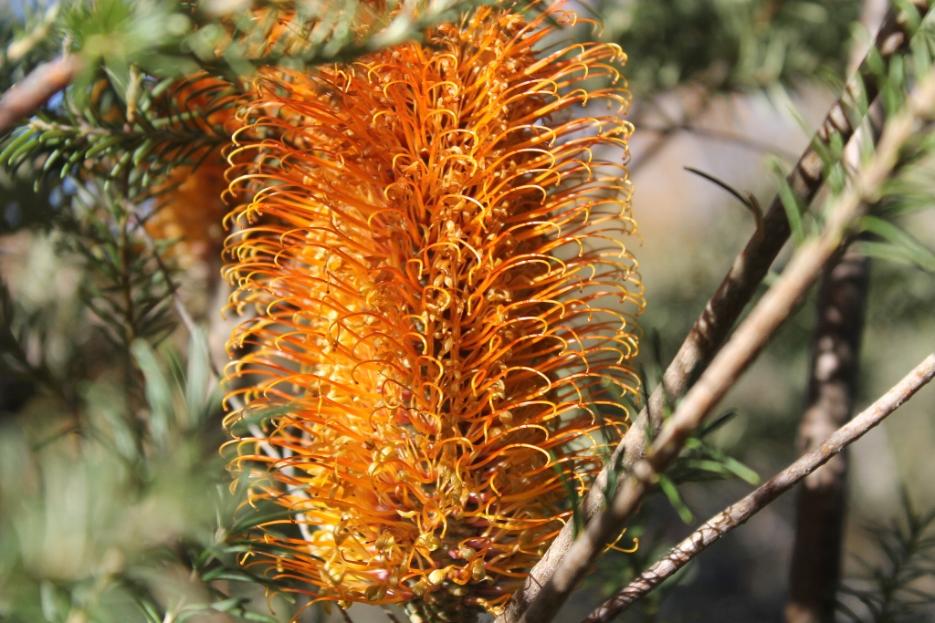 Grevillea
These beauties are low-maintenance shrubs that produce abundant flowers, and with over 350 grevillea species, in a range of sizes, from ground covers and shrubs to tall trees, finding one to suit your garden should not be a problem. Flowering year-round, the blooms attract bees and birds to the garden. Grevilleas prefer well-drained soils and full sun for best flower production.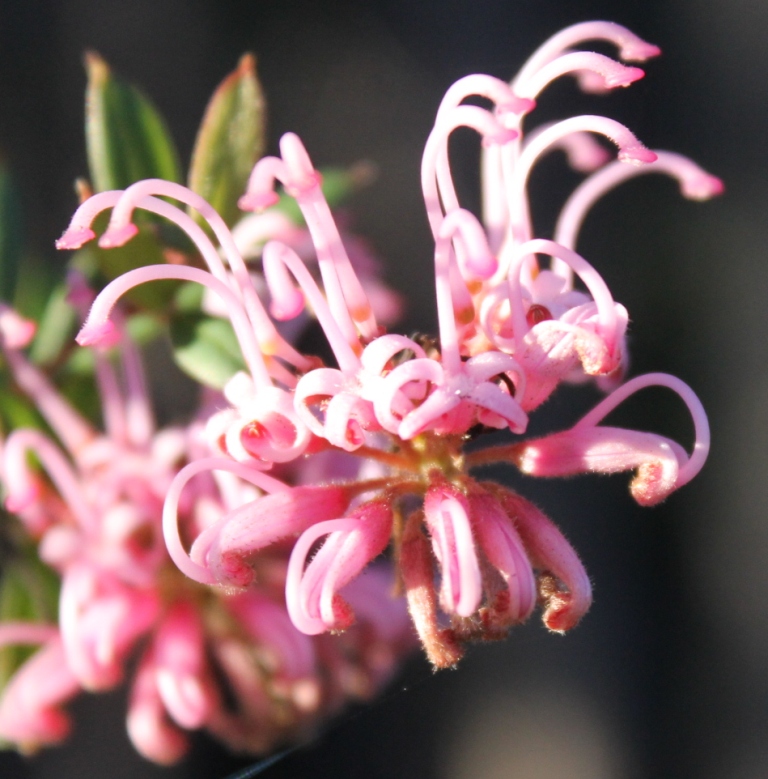 Grevillea rosmarinifolia 'Pink Pearl'
Bottlebrush (Callistemon)
A low-maintenance plant, the distinctive vivid red flowers bloom in spring and summer, proving irresistible to bees and birds. A fast growing shrub, bottlebrush prefer well-draining soil and a full sun position.
Fan flowers (Scaevola aemula)
This popular shrub grows happily in pots outdoors and features the familiar fan-shaped flowers in white, blue or purple. Most fan flowers need well-drained soil and full sun to thrive.
Grass tree (Xanthorrhoa australis)
A native shrub, the grass tree is an iconic Australian native plant. With distinctive blackened trunks, grass trees sometimes feature towering spear-like spikes up to 5 metres high. The trunk branches out to form long grass-like leaves up to 1 metre or more. Perfect for rockeries, grass trees thrive in well-drained, sunny positions and sandy soil. They are exceptionally hardy but are also slow to grow. Feed with fertilizers for native plants.
Happy wanderer (Hardenbergia violacea)
These gorgeous natives can be seen in many of our Reserves. Available in three species of climbing shrubs or trailers, these hardy plants feature spearhead-shaped leaves with clusters of small, usually purple pea-flowers. They are highly adaptable in a garden, and can be trained to climb over fences and arbours. The trailing forms are suitable for ground cover. Happy wanderer is best grown in well-drained soil in sun or semi-shade.
Lilly pilly (Syzygium smithii)
This medium-sized tree grows to 20 metres, and is a popular choice in the garden for hedging and topiary. Ideal for screening and privacy, it has tiny white fluffy flowers in summer followed by pretty, pink, edible fruits that make excellent jam and ice cream – even your dog will eat these high in Vitamin C fruits. It's a hardy and low-maintenance plant that prefers well-composted soils but can cope in most places with adequate moisture.
NSW Christmas Bush (Ceratopletalum gummiferum)
Another low maintenance, preferring soil with good drainage and a sunny position, this native produces beautiful crimson sprays of flowers in mid-December. You need to allow 5 metres of growth upwards when choosing where to plant one of these.
Sydney rock orchid (Dendrobium speciosum)
Why not get some more rock lilies into your garden – after all, Mona Vale was once known as Rock Lily due to the abundance of these beauties. These flowqer in late Winter to early Spring with a showy mass of flowers. They are drought tolerant, and love full sun. You can even grow them in pots for those who have a balcony garden.
Australian ti-tree (Leptospermum laevigatum)
Best known for its lemon-scented leaves and white flowers in Spring, although you will still see them flowering into late Autumn, this is an ideal screening plant. Tea trees are best suited to well-drained soil in full sun. Feed lightly with slow-release fertiliser in Spring and prune regularly after flowering.
Wattle (Acacia)
What Australian garden would be complete without the bright yellow bursts of our national flower?
This fast-growing tree produces fragrant puffs of yellow flower balls from a young age. Wattles are also very hardy plants and prefer a sunny spot in the garden with well-drained soil. Keep them looking good with light pruning.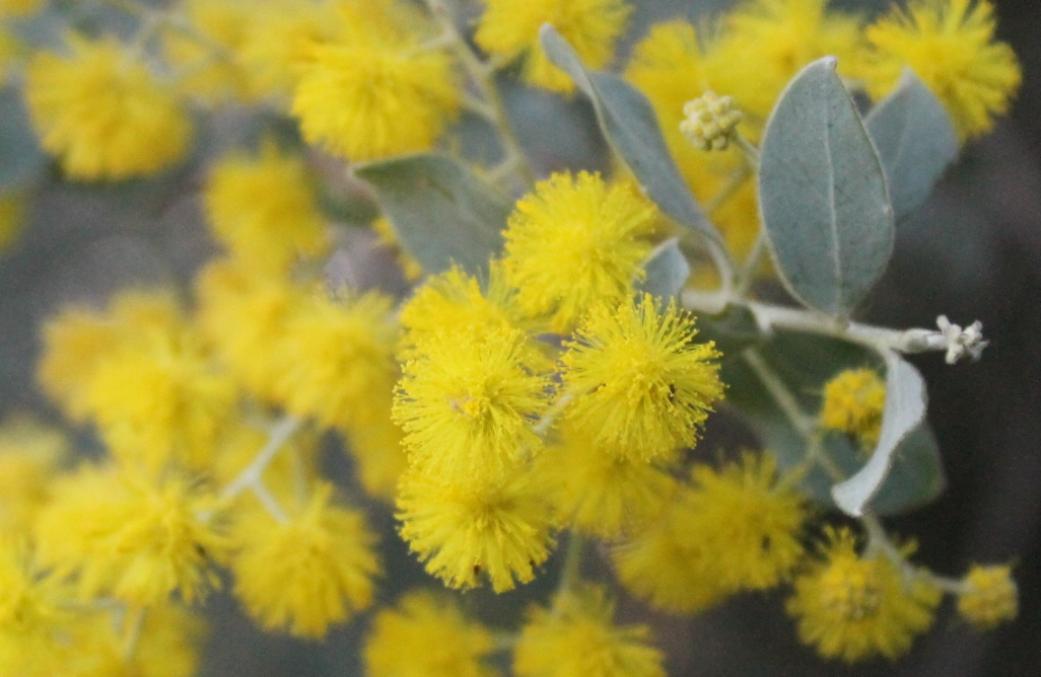 Waratah (Telopea)
We shift from our national flower to our state flower. These can be a bit tricky to grow - they need a very well-drained soil or a large container with free-draining potting mix. The floral emblem of NSW, T. specioissima is the most spectacular of its type, but you can now also get the 'Corroboree' and 'Wirrimbirra White' varieties and we have seen these thriving in local gardens – beautiful!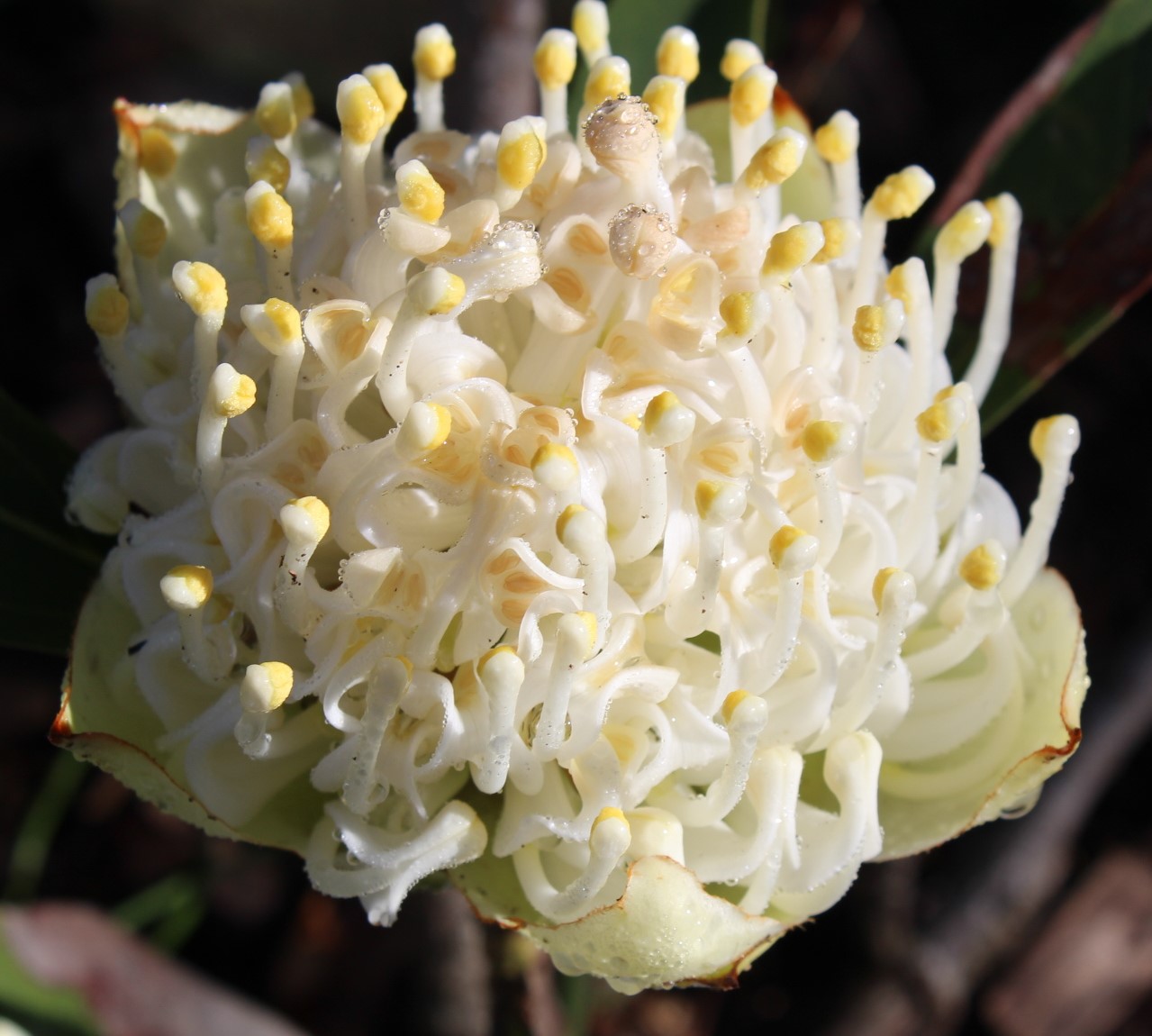 Wax flower (Eriostemon)
Another well suited to local soil types, and one you will also see when strolling through bushland in our area. These are an evergreen shrub with waxy pink petals that bloom in late Winter to Spring, bringing lovely colour to your garden over a long period. They do best in light to medium, well-drained and slightly acid to neutral soil in a sunny, open position and will do well with a light pruning.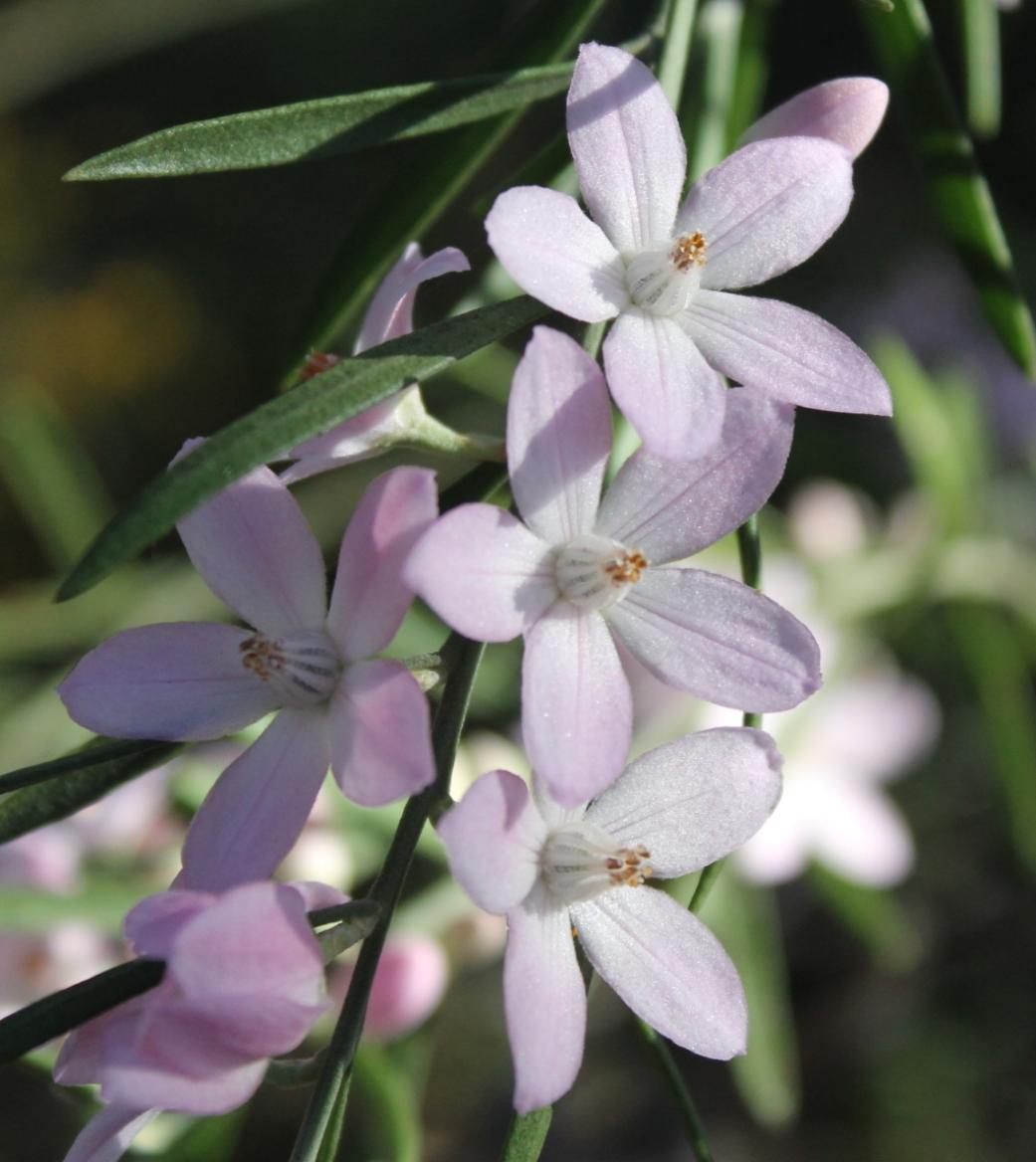 So whatever you give mum this year, even if it's just a nice new pair of garden gloves so she can get her work done without thorns in her green thumb, or washing her car so it gleams, think about giving her something that will bloom when you are not around too and long after those flowers put in a vase have been thrown away. As someone whose garden is filled with gorgeous plants, many of them which have been gifted from others, I can tell you for a fact you always remember who has given you what and when and why when you wander around or just walk through your own garden - and this makes these beautiful gifts all the more special - especially when they flower.
Photos: A J Guesdon.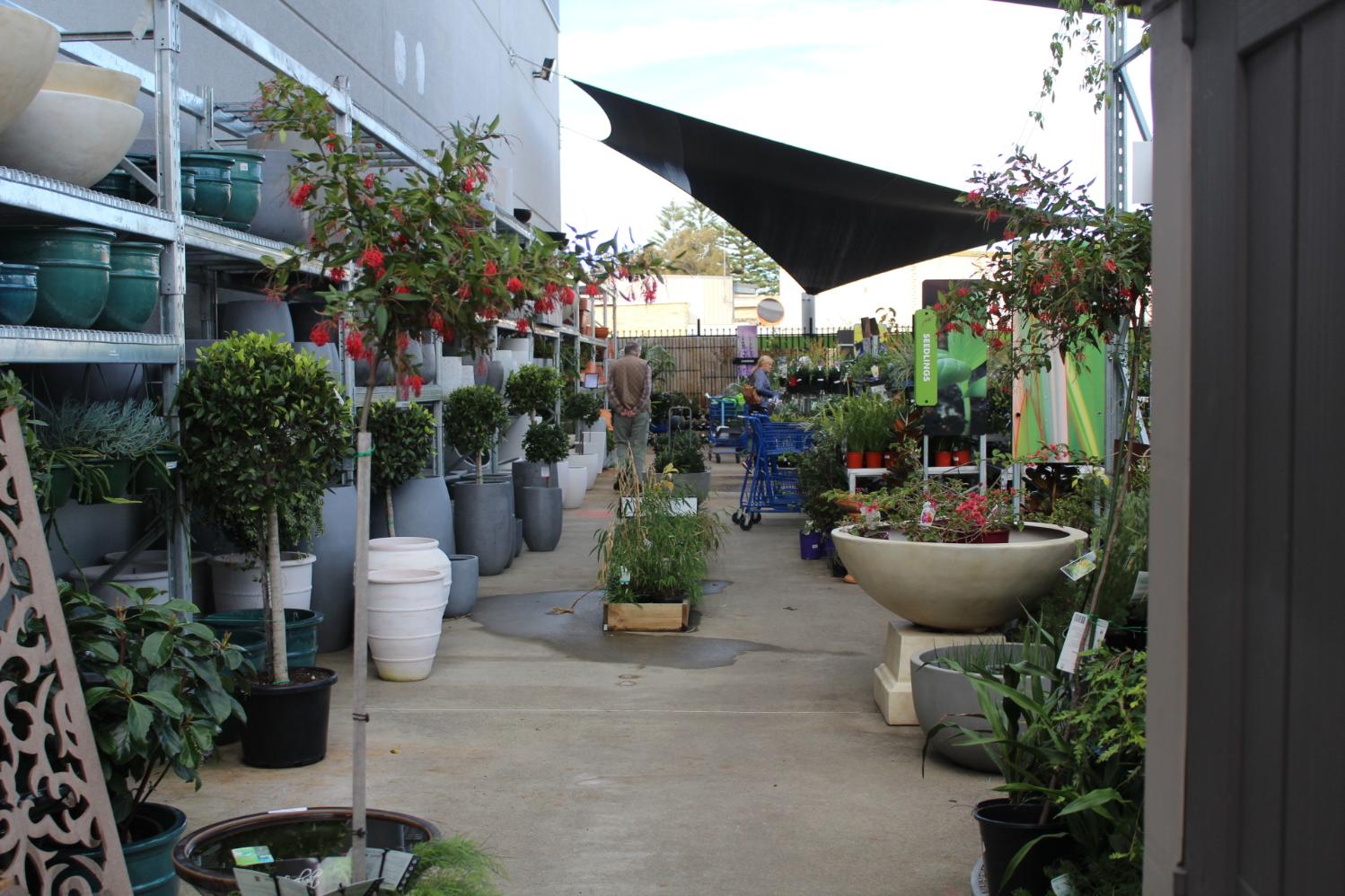 Green Life Garden Centre at Johnson Brothers Mona Vale has a great stock of seedlings, native and other plants and all you need to get gardening in brilliant Autumn weather
Tools And Products From Johnson Brothers Mitre 10 For Mother's Day 2022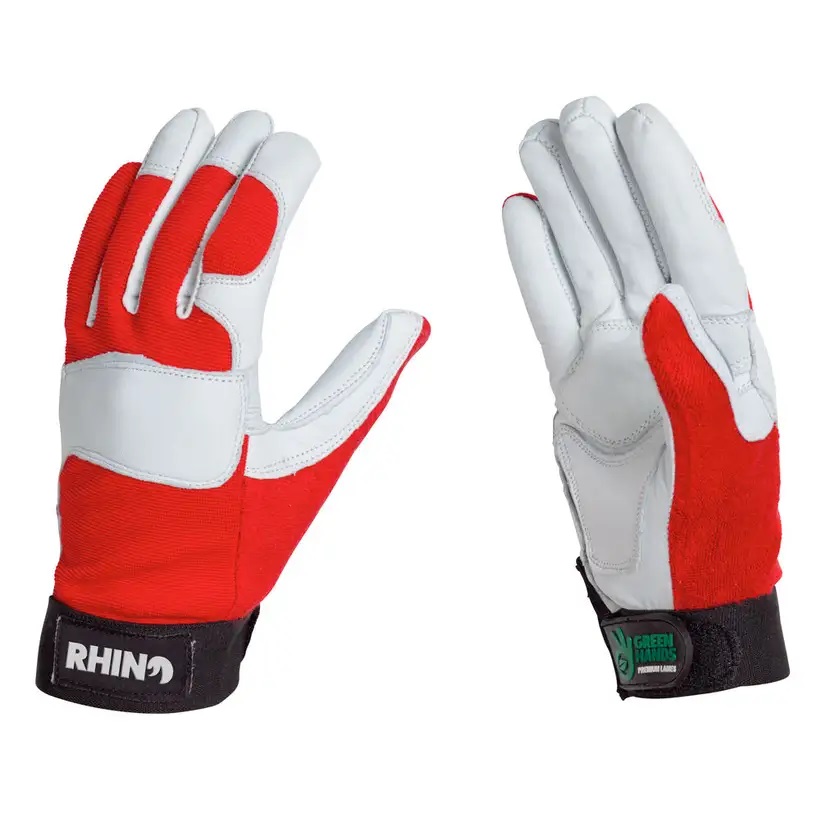 Rhino Gloves Premium Ladies Red: $18.90
Premium gardening gloves. Soft leather palm. Gardener and handyman work. Durable and comfortable. Velcro cuff for secure fit.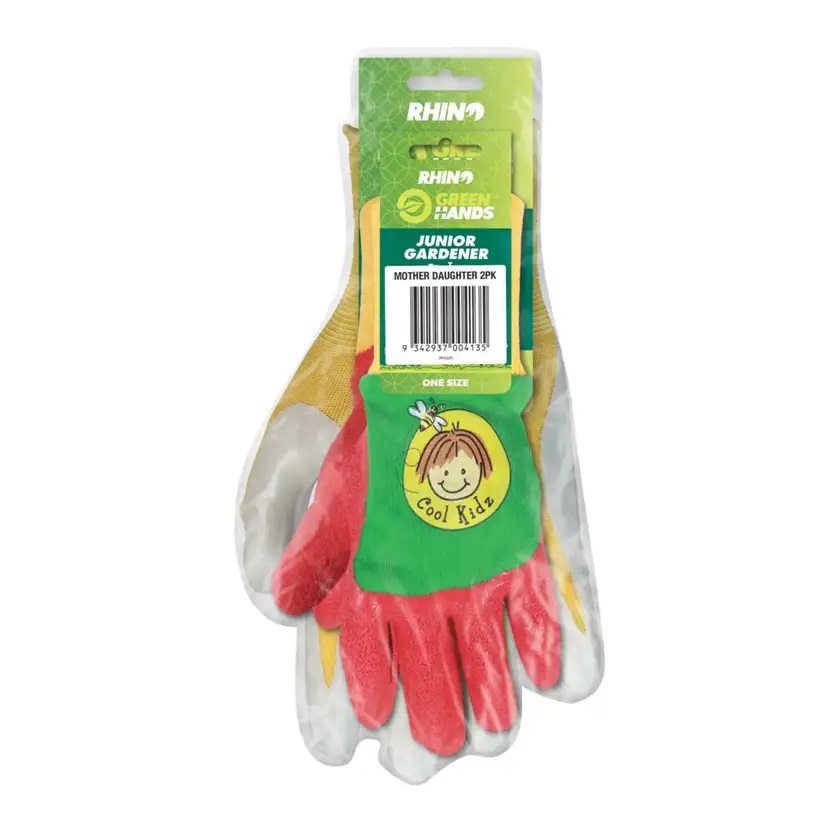 Rhino Mother Daughter Gloves Multipack - 2 pack; $15.00
1 x Gardener Colours size medium. 1 x Junior Gardener. General gardening gloves.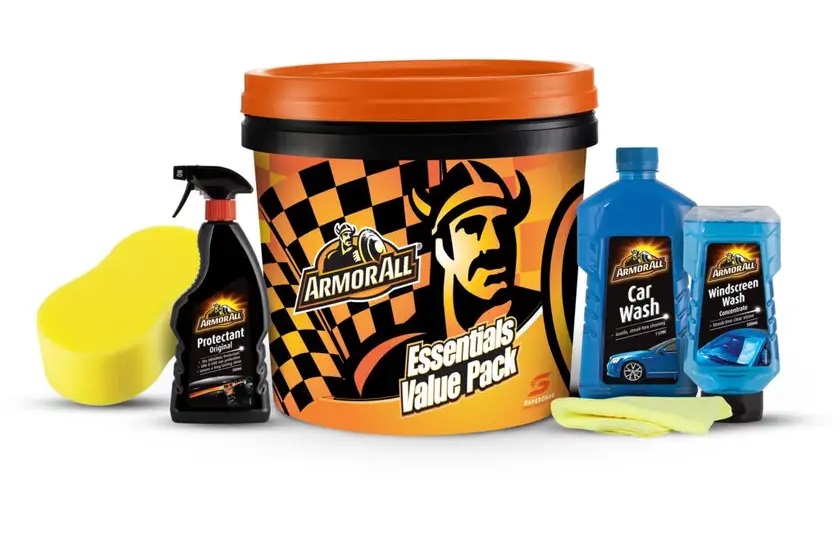 Armor All Essentials Cleaning Bucket - 5 Piece: $29.99
5 Piece gift pack. Car Wash 1L. Windscreen Wash 500ml. Protectant 500ml. Sponge. All Purpose Cloth.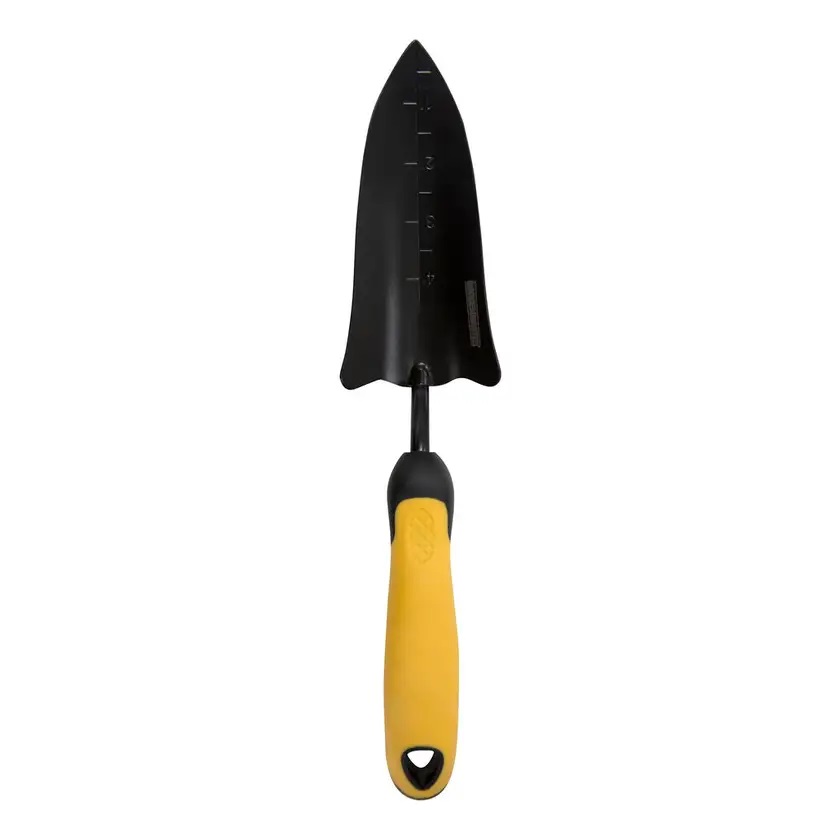 Gardenmaster Hand Bulb Trowel: $6.95
Ideal for planting bulbs, transplanting and re-potting small plants and seedlings. Heat-treated carbon steel blades.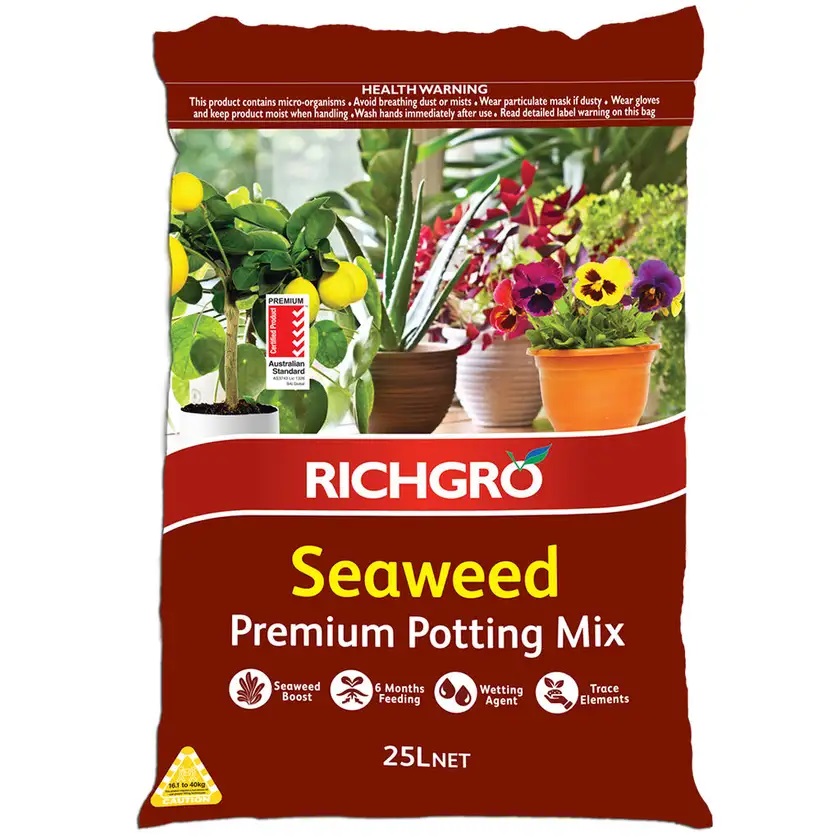 Richgro Premium Seaweed Potting Mix 25L: $10.90
Includes seaweed boost to improve plant growth. Improves the number and colour of blooms. Reduces the effects of insect and fungal disease. Assists plants to cope with adverse weather conditions such as drought and frost. Suited for both indoor garden and outdoor potted garden.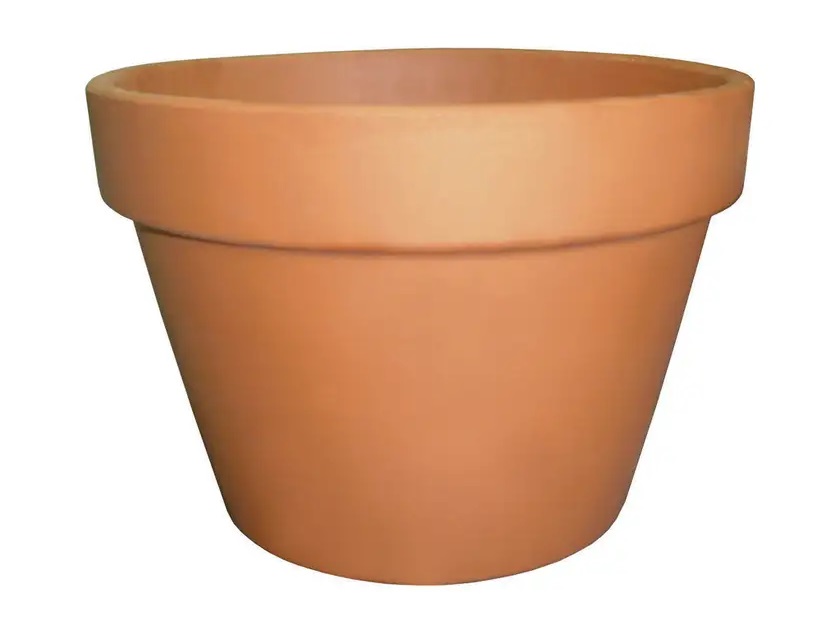 Northcote Pottery Italian Squat Pot Terracotta 150mm: $3.50 (210mm $5.50)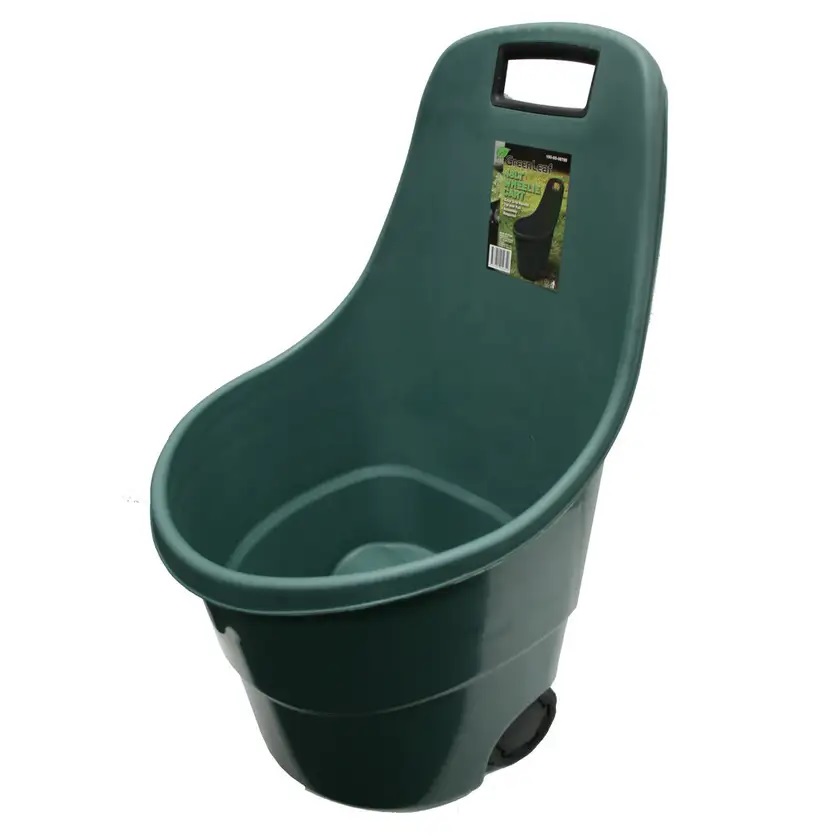 Greenleaf Wheelie Cart 48L: $29.99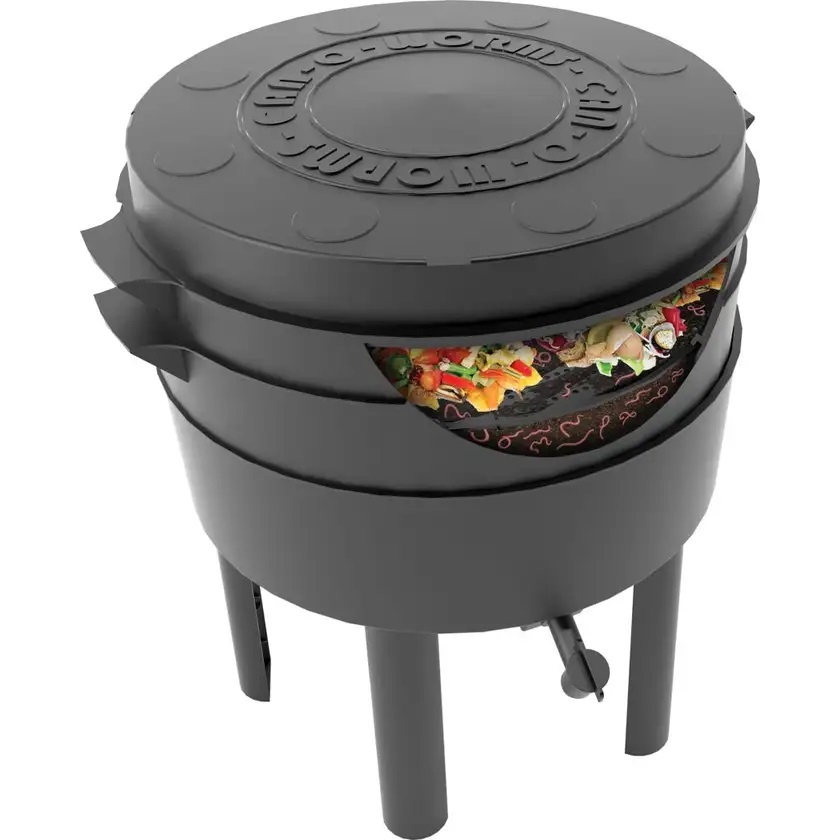 Tumbleweed Can O Worms 2 Layer Worm Farm: $84.99
Made from 100% recycled UV Stabilised Plastic. 2 x Large capacity working trays. Includes ventilated lid, working trays, and collector tray for increased airflow. Bonus compost conditioner.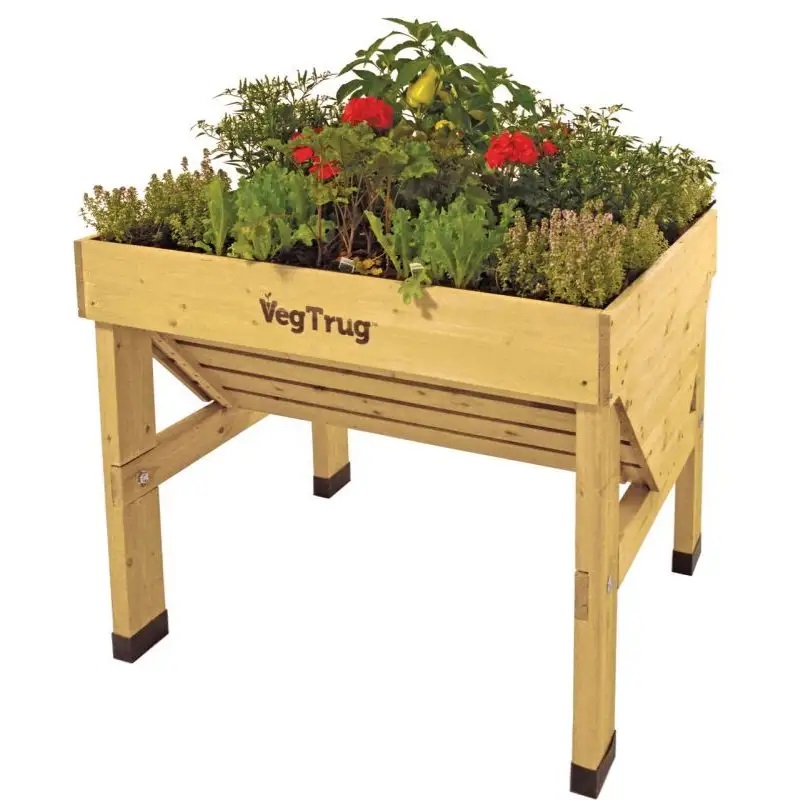 Vegtrug Raised Garden Bed Classic Natural 1m: $327.00

Easy working height. No more bending or kneeling. Supplied flat packed in one box - easy to build. Grow your own healthy vegetables. Dimensions: W1036 x D780 x H800mm. Also available in smaller size: VegTrug Raised Herb Planter: $218.00 - Easy assembly. Comfortable working height. Position anywhere in the garden, patio or balcony. Plants sold separately. Assembled dimensions: H800 x W580 x D780mm. Plants & soil sold separately.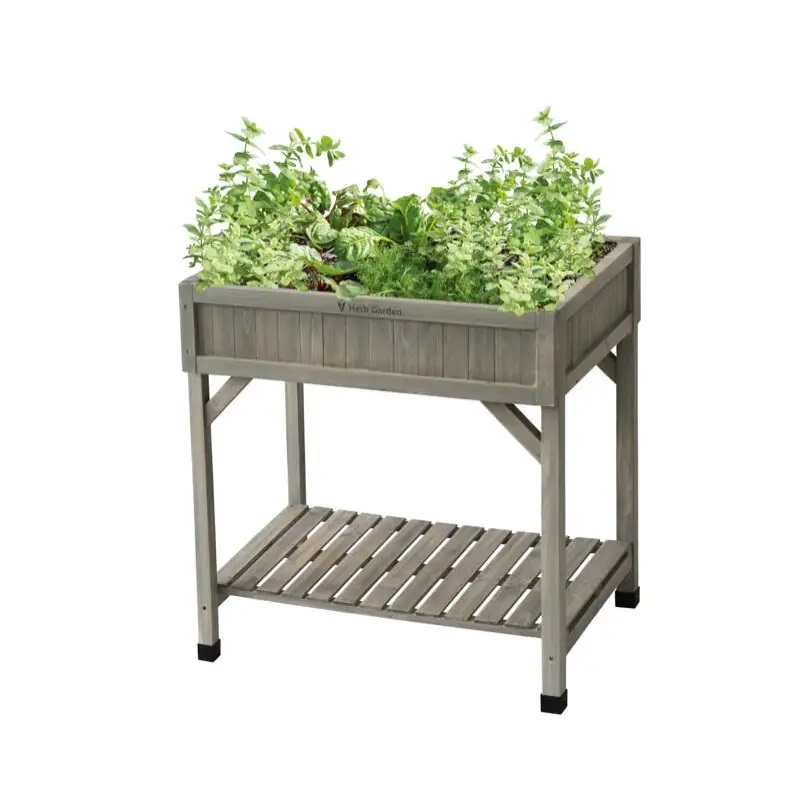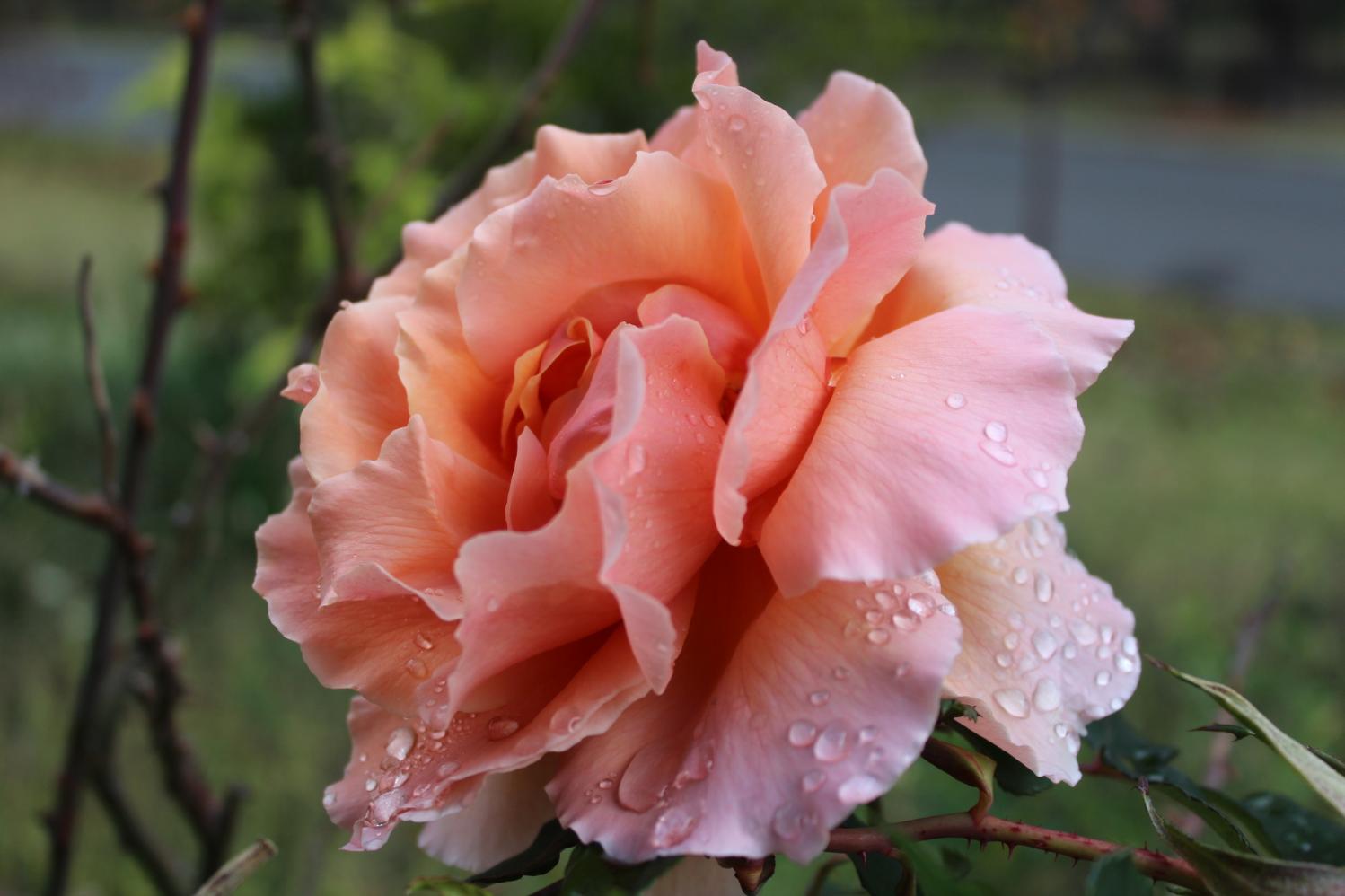 Above: Rosa 'Just Joey', is an apricot blend hybrid tea rose cultivar, bred by Roger Pawsey and named in honour of his wife, Joanna. The plant was introduced into the United Kingdom by
Cants of Colchester
rose growers in 1972. 'Just Joey' was inducted into the Rose Hall of Fame as "World's Favourite Rose" in 1994. Just one of the areas of plants you may explore or venture into after qualifying.
Johnson Brothers Mitre 10: Serving Our Community Since 1955
The Independent Hardware Group has awarded Johnson Bros Mona Vale the best in state at the IHG state awards and heads to the national finals on the Gold Coast in February 2022.
Congratulations to the store in Avalon Beach as well, which won best in village.
Johnson Brothers say; ''Thank you to all of our amazing staff and customers for being awesome!''
IHG is Australia's largest home improvement wholesaler supplying more than 1,500 stores nationwide. These stores cater to a broad range of Trade and DIY customers and range from large format warehouses to convenience operations and Trade centres, as well as frame and truss sites in two States.
Under the IHG network, there is a clear mandate to support the growth of Independents within the hardware sector in Australia by helping them to be 'The Best Store in Town'.
The culture of IHG is built on being a low cost and transparent business partner to members, with an unwavering commitment to protect and grow a sustainable independent hardware sector for the long term.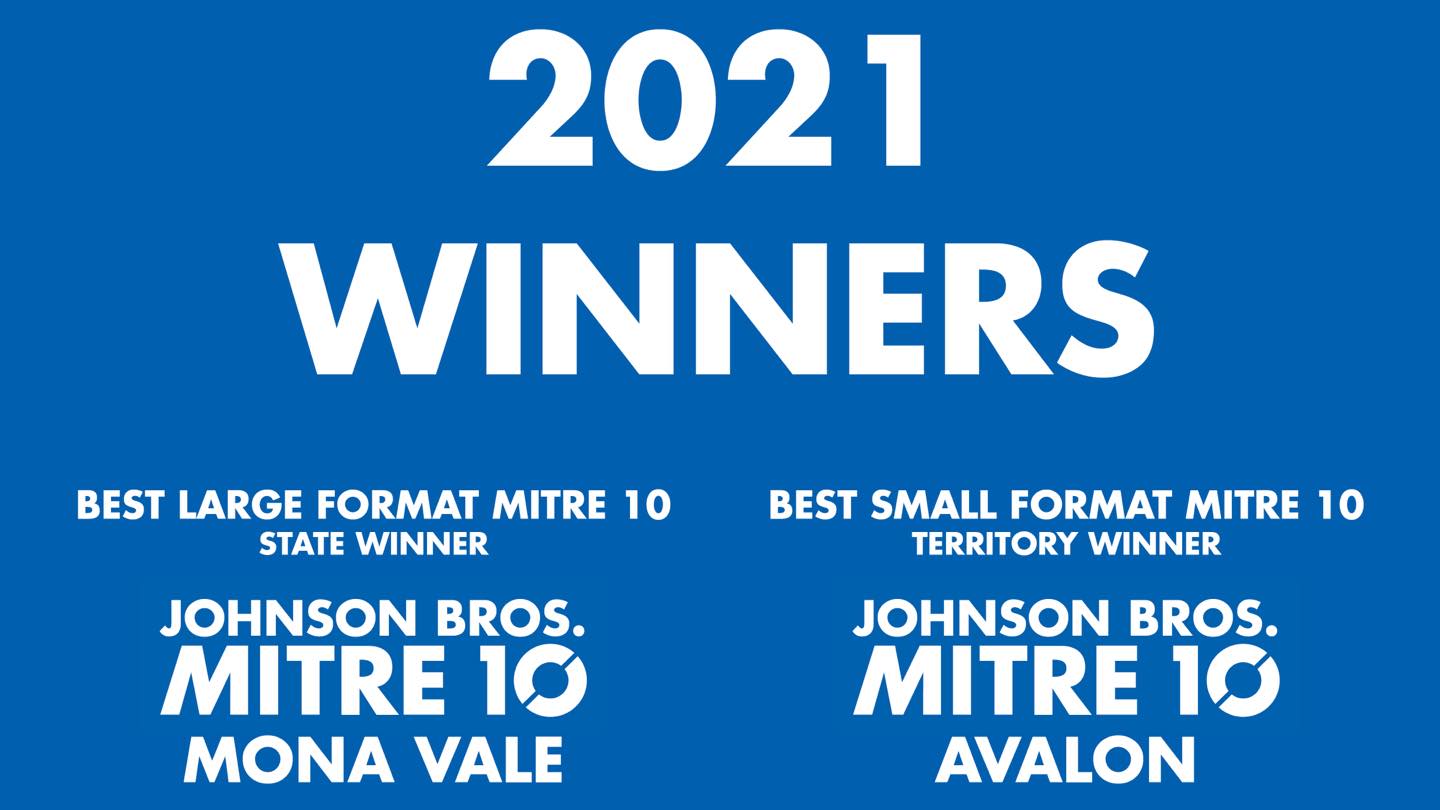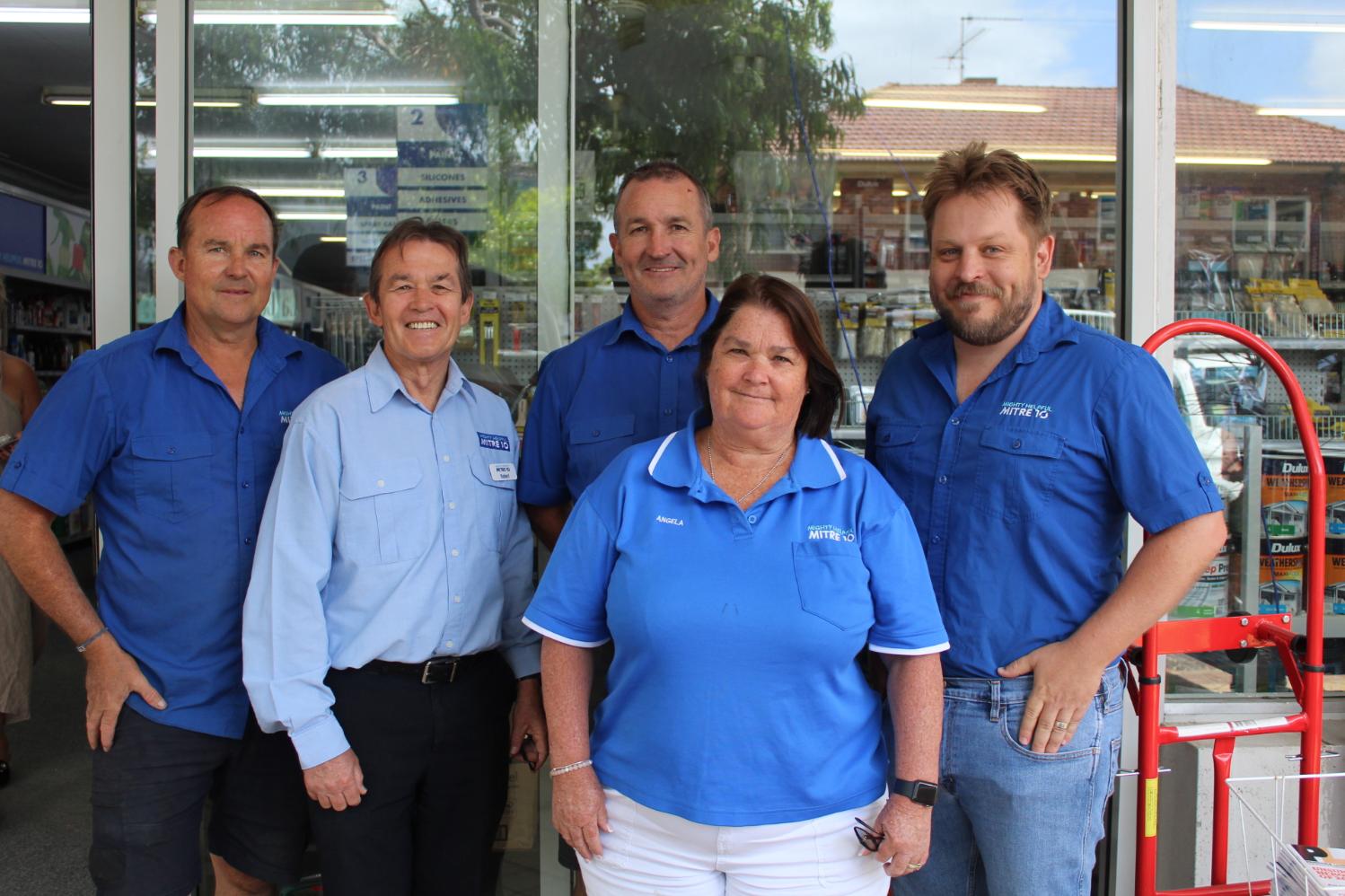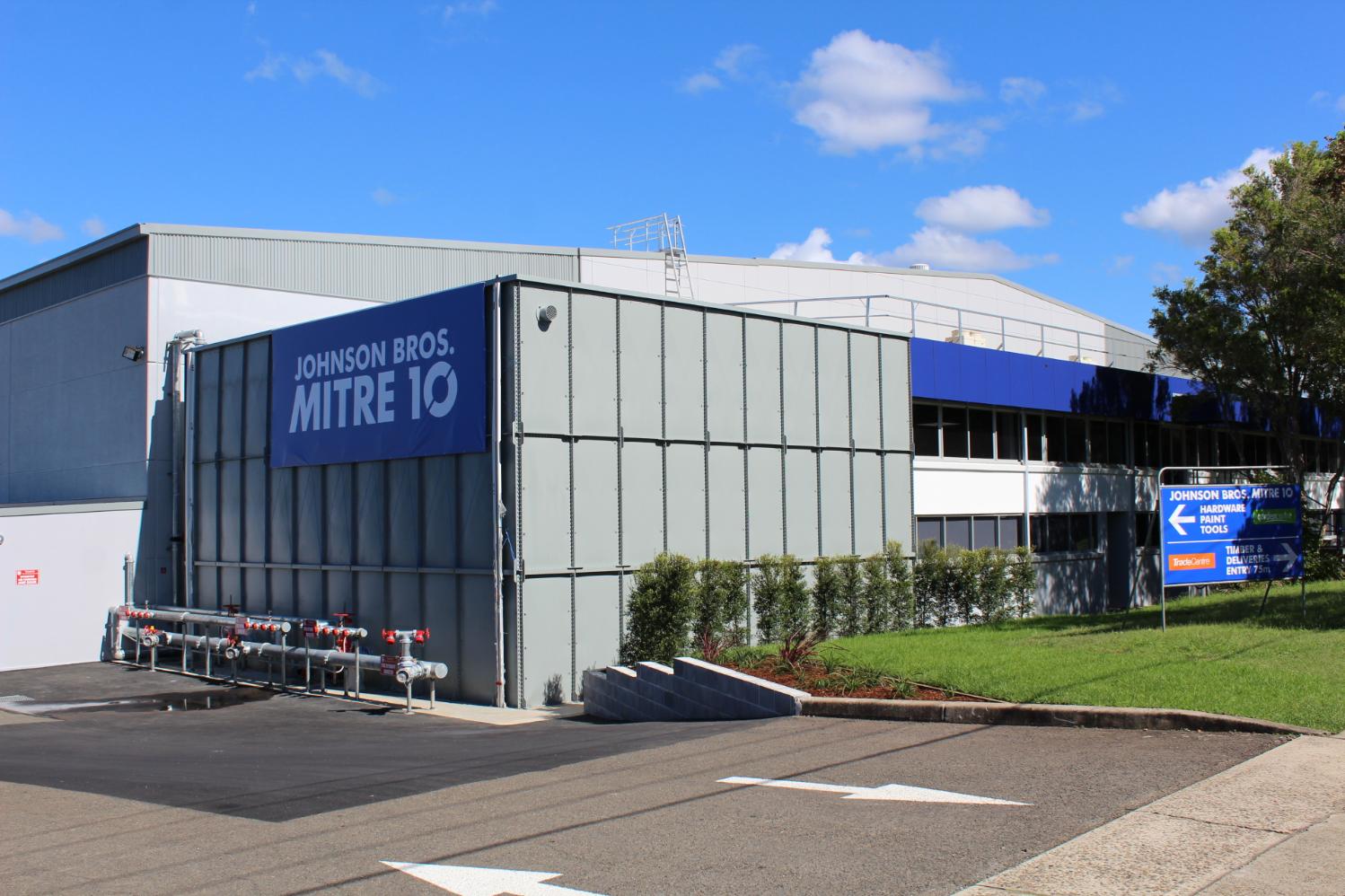 Johnson Bros Mitre 10 Is Open
We understand that this is a tough situation for everybody and implore the community to be supportive of each other.
Following the recent NSW Health advice, as a provider of hardware, garden supplies and building supplies, we're pleased to say that all Johnson Bros Mitre 10 stores, Harper Timber and Narrabeen Trade Centre are operating as per our usual hours.
We count ourselves fortunate to be considered essential and will work responsibly to serve the community to the best of our ability.
FREE Retail Deliveries.
Shop online 24/7 through mitre10.com.au and receive FREE delivery for all online retail orders over $100 and under $40kg or pick up in store with our Click 'n' Collect service.
We do remind customers that when instore to please adhere to the following: wear a mask, use the hand sanitiser provided, maintain social distancing, check in with the QR code.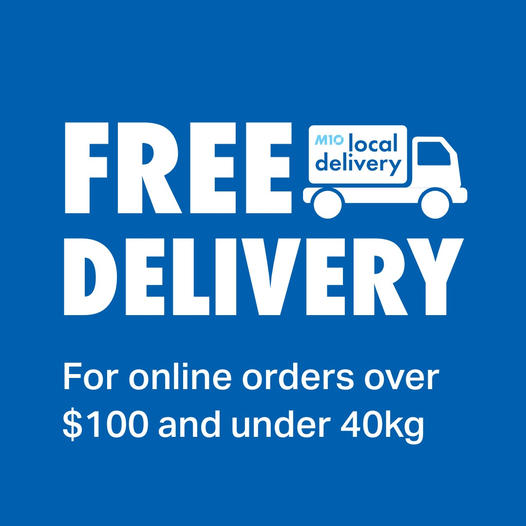 Johnson Brothers Mitre 10: Shop Online Options
Intending to keep our customers and staff safe, we present some additional ways for both our retail and trade customers to do business with us.
Trade and Retail Pick Up
Express Pick up Mona Vale
- Call Johnson Bros Mitre 10 Mona Vale, and we will pick & pack your order and have it ready for you to pick up in 2 hours. (Stocked Lines Only)
- Drive into our undercover Trade Drive-Thru area at 73 Bassett St Mona Vale, and your order will be ready for pick-up.
- Our team members will help you with your load and finalise payment/paperwork
Express Pick up Avalon
- Call Johnson Bros Mitre 10 Avalon, and we will pick & pack your order and have it ready for you to pick up in 2 hours. (Stocked Lines Only)
- Drive into our back lane off Bellevue Avenue, and your order will be ready for pick-up.
- Our team members will help you with your load and finalise payment/paperwork
Online Retail Stores Go Live
We've launched two eCommerce sites offering 2hr pick up in-store and flat rate delivery options on the northern beaches*.
Jbhmv.com.au (Mona Vale)
Jbhav.com.au (Avalon)
With the ability to leave the product on your doorstep, this provides an option of an entirely contactless transaction.
*Flat rate delivery is not available to trade sales, building supplies and trade quantities
** The stock availability is updated nightly, which may mean the stock is unavailable when the order is placed
Trade Delivery to Site
Maybe not new, but certainly worth a mention again!
We can get almost anything delivered quickly onto site!
As always ring the trade desk direct on 9999 0333 and let them know what you need!
Final Thought
Like everyone, we have found ourselves in a new and uncertain environment, but we're setting up (and digging in) for the long haul!
We want to acknowledge that the decision to retain over 120 staff and meet any future challenges head-on, could not have happened without the continued support you provide us as customers.
Thank you and stay safe,
The Johnson Family

JBH Design Centre
JBH Design Centre is a tool for builders and DIY'ers to assist in the fit out of houses. It has displays of kitchens, Bathrooms, Doors and Storage as well as knowledgeable staff to assist in making house fit out painless.
Visit: http://jbhdc.com.au/
On Facebook: https://www.facebook.com/design.centre.jbh/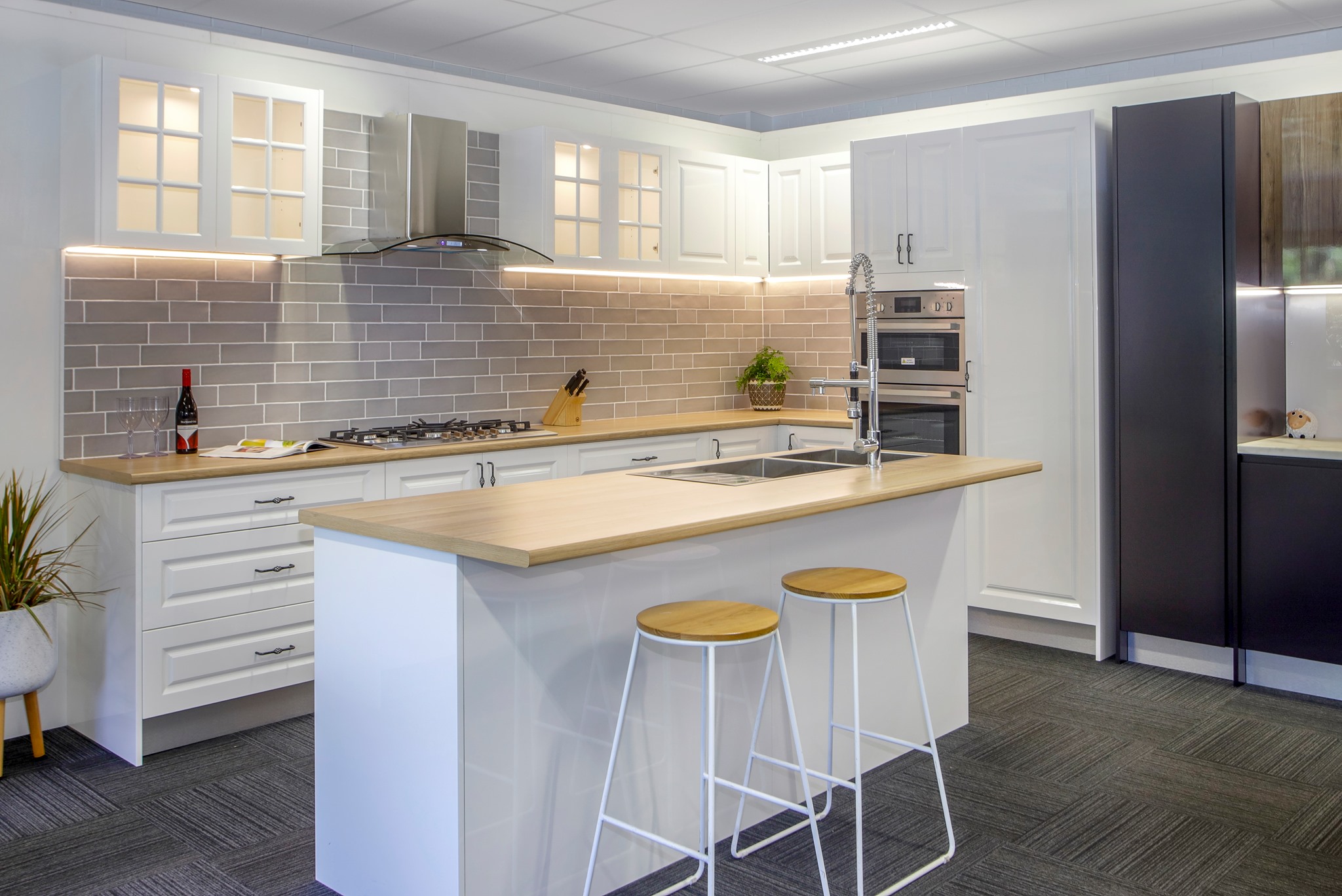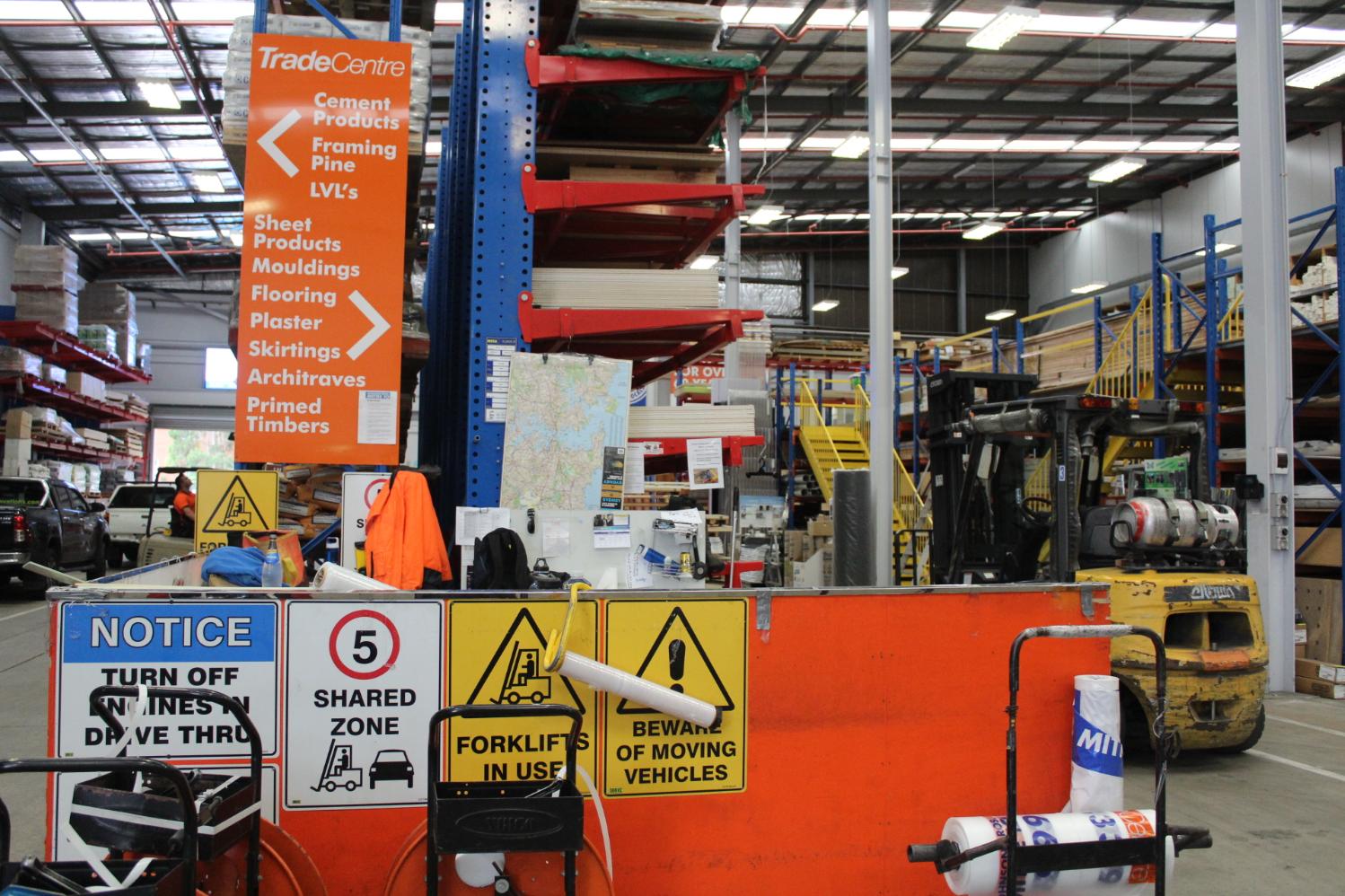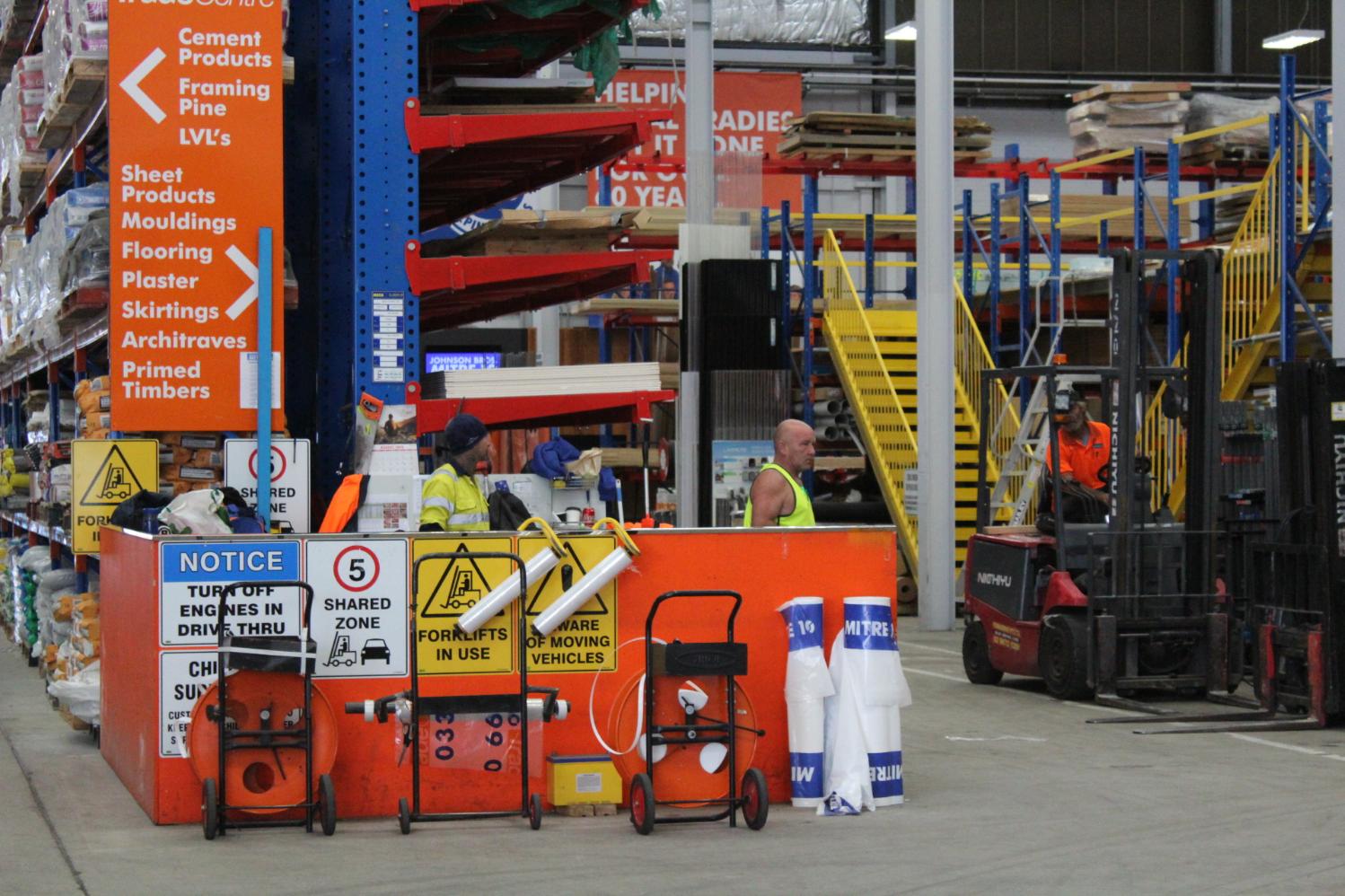 Johnson Brothers Mitre 10 Trade Centre at Mona Vale - everything you need under one roof.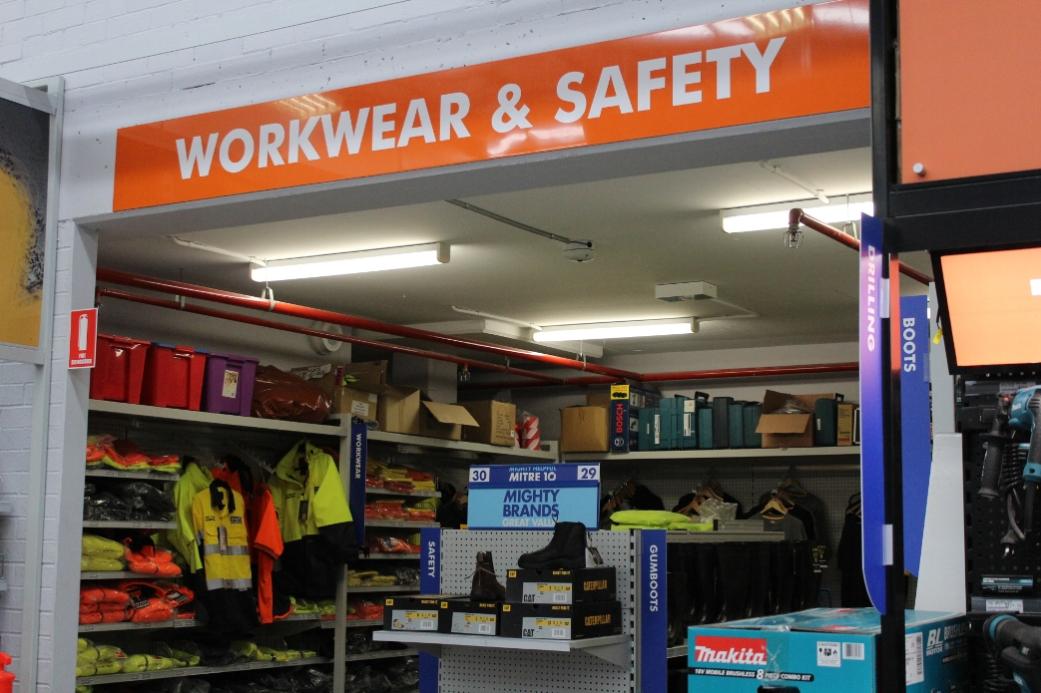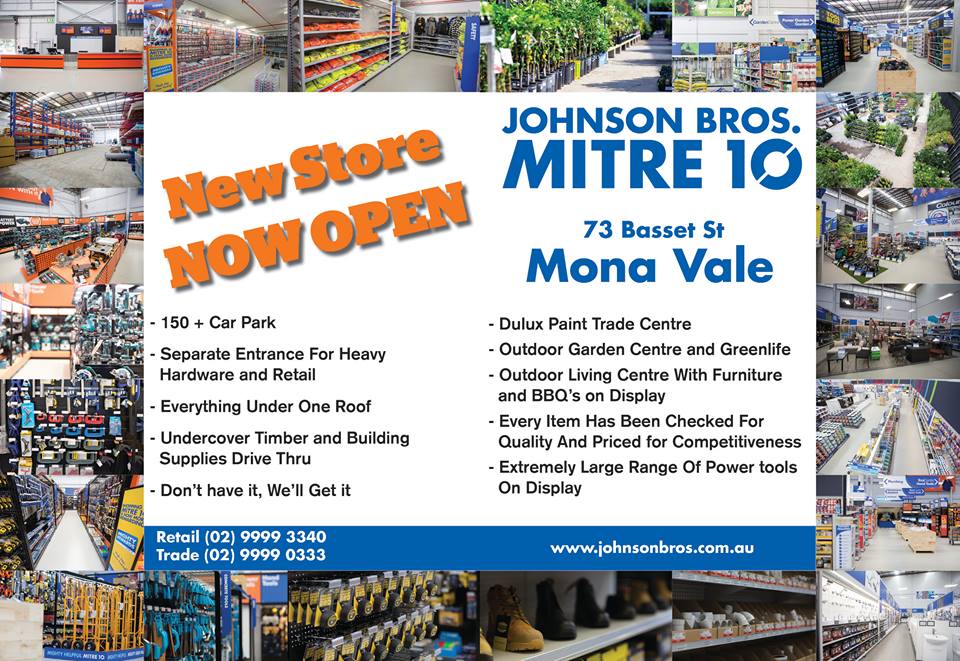 Johnson Brothers Mitre 10 New Store
73 Bassett Street
Mona Vale - Online Store: Jbhmv.Com.Au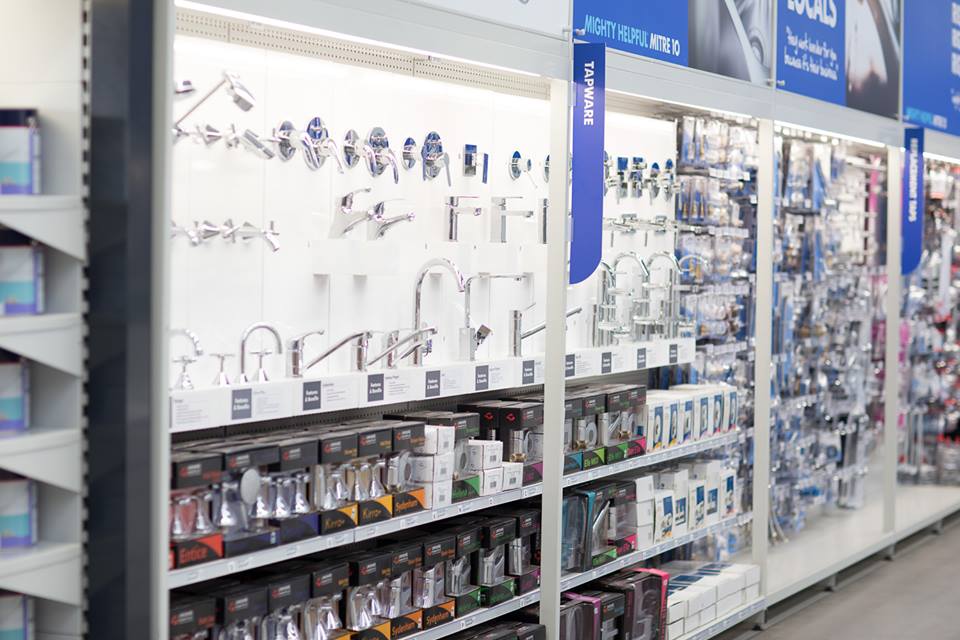 Products advice is available from the trained friendly staff at Narrabeen, Mona Vale and Avalon Johnson Brothers Mitre 10.
Click on logo to visit Johnson Brothers Mitre 10 website
Johnson Bros Mitre 10 - Avalon (02) 9918 3315
Johnson Bros Mitre 10 - Mona Vale (02) 9999 3340
JBH Timber & Building Supplies (02) 9999 0333
JBH Fencing & Landscape Supplies (02) 9970 6333
www.johnsonbros.com.au Online store: jbhmv.com.au

John, Bob and Robert Johnson, 2013 - photo by A J G.
Important
All information and tips in this publication are of a general nature only and neither Johnson Brothers Mitre 10 or Pittwater Online News does not warrant the accuracy or completeness of the information and tips in this publication. This publication is not intended to be a substitute for expert advice.
Johnson Brothers Mitre 10
advises you to always consult an experienced and qualified person when undertaking jobs of this kind (including consulting a qualified tradesperson such as an electrician or plumber where relevant expert services are required).
You should also consider any safety precautions that may be necessary when undertaking the work described in this publication (including wearing any necessary safety equipment such as safety glasses, goggles or ear protectors or hard hats). The information and tips in this publication are provided on the basis that
Johnson Brothers Mitre 10
and
Pittwater Online News
excludes all liability for any loss or damage which is suffered or incurred (including, but not limited to, indirect and consequential loss or damage and whether or not such loss or damage could have been foreseen) for any personal injury or damage to property whatsoever resulting from the use of the information and tips in this publication.
Pittwater Online News and
Johnson Brothers Mitre 10
also advises there may be laws, regulations or by-laws with which you must comply when undertaking the work described in this publication. You should obtain all necessary permissions and permits from council and/or any other relevant statutory body or authority before carrying out any work. Major projects published in this publication always list these and/orlinks to where you may research what your own project requires to meet regulations.