February 7 - 13, 2016: Issue 250
Summer Garden Jobs: Pruning A Hedge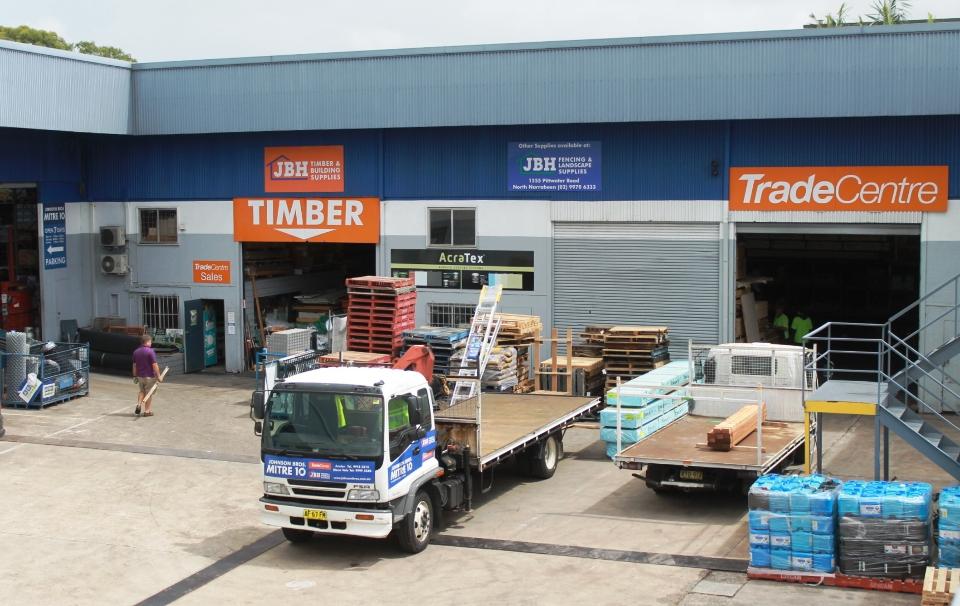 Summer Garden Jobs: Pruning A Hedge

Summer jobs that need to be done around now, especially after all the recent rains we've had, include clearing paths of excess gum leaves, giving the lawn a mow after the lawn area has dried, and trimming hedges that are shooting new leaves in abandon presently making hedges look scruffy.
Rain days are also a good day to fertilise your garden as the water helps settle in the feed you apply. If your mulch is thinning, now is a good time to boost that too to captilise on these good soaking rains for soil health.
The new Johnson Bros landscaping and fencing centre located at 1555 Pittwater Rd Nth Narrabeen stocks everything you may need as do the other stores, when purchasing new garden machines and equipment, at Mona Vale and Avalon.
Sleepers, logs & lattice - Palings, posts, rails & gates - Sand, gravel, bricks & blocks
Glass & stainless steel fencing and balustrades - Timber & bamboo screens
Garden tools, garden beds, soils and more is available
If you subscribe to their newsletters JBH Mitre 10 will keep you updated on new products and innovations via regular monthly emails.
These will include:
info on the latest landscaping products
handy hints
DIY videos from a panel of experts including Mitre 10's Scott Cam
and special offers

As a thank-you from Johnson Brothers Mitre 10, monthly email recipients will get a 10% discount on any purchases you make at the JBH Narrabeen yard between now and the end of February 2016.
Established hedges are best trimmed at the beginning of Spring when new growth appears and, if flowering ones, after they have finished towards the end of Summer – you don't want to lose all that lovely perfumed Summer air.
New hedges require tip-pruning more regularly for the first few years prior to reaching the final height you want them at. Doing this will encourage thick healthy growth and helps establish an attractive formal hedge. If you keep some of these pruned trimmings for cuttings you have established plants ready to fill in any gaps that may appear in a growing hedge.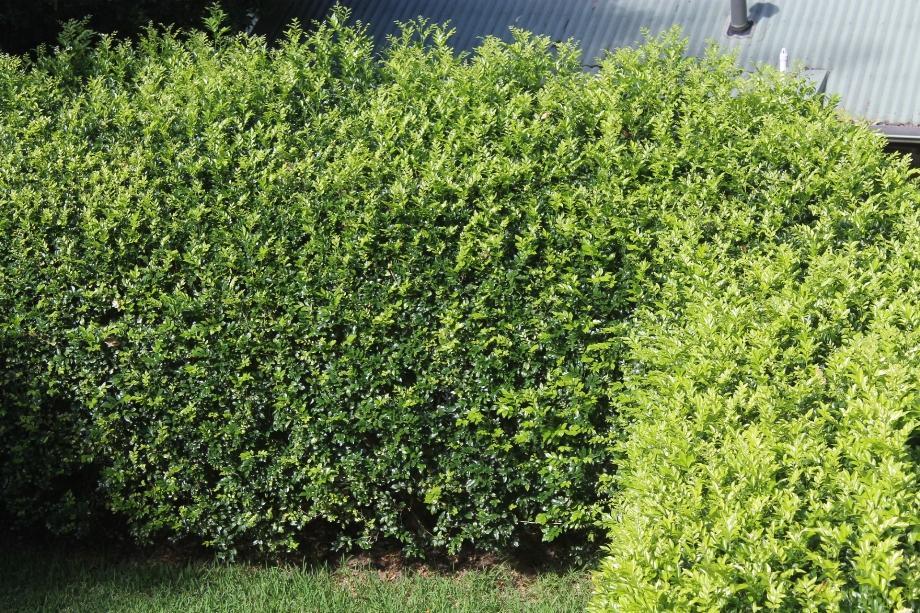 Our hedge - showing a lot of untidy Summer growth
Watering is best done early in the morning so water does not burn plant leaves when the sun is at peak, or an hour before dusk as plants can begin to mold if water sits around roots for too long.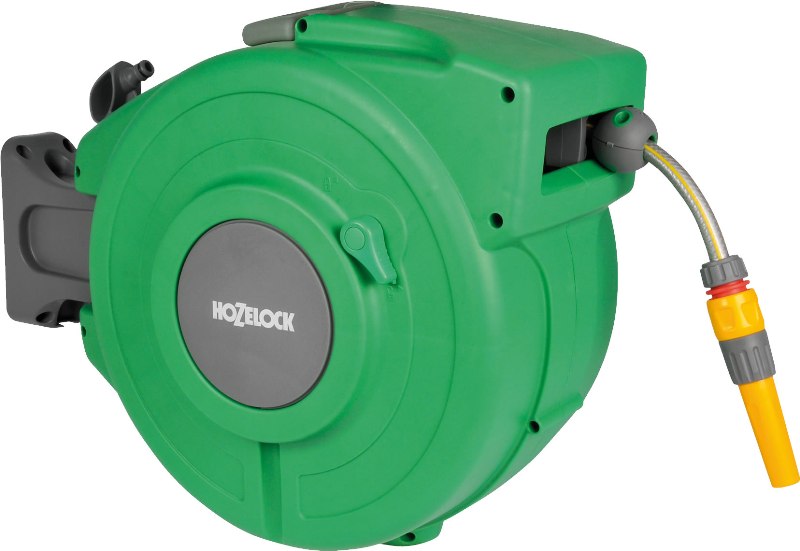 Hozelock - 20m Auto Retractable Hose Reel - $95.00 until February 29, 2016, or while stocks last.
Tools:
• Hand shears – These are the best choice for the home gardener as for many they allow better control to achieve a closer and cleaner cut on branches, are safe and quiet and will not shred or tear branches and leaves.
• Pruning Saw- This is for larger branches which are too thick to cut with hand shears.
• Electric trimmer- If you are pruning a large area an electric trimmer will be the best option. We bought ours from Johnson Brothers Mitre 10 over 15 years ago now and it's still going and working well. The only thing we've had to do is sharpen the blades and oil them - simple maintenance. JBH Mitre 10 stock of range of quality garden equipment, garden machines and accessories to keep them working well, simply discuss with their trained friendly staff what is going to suit your needs.
• String and 2 stakes to create a straight guide line to prune along.
• Safety glasses
• Ear muffs if using an electric trimmer
• Wheelbarrow or bucket for trimmed parts
• Mulching bin/compost bin to reuse refuse
• Insecticide: hedges may attract ticks in our area – it is a good idea to be safe rather than sorry and apply a good tick deterrent before stepping into the garden, especially during Summer. There are options that will not require you spraying yourself with chemicals. Some recommend placing Rose geranium oil on animals that venture into the garden, and this would not be harmful to humans either as long as you mix it with water – around 10 drops to 150ml is the standard. Others recommend eucalyptus, tea-tree, lavender, cinnamon, cloves, peppermint, and lemon oils. Always ensure you follow the instructions for use and perhaps put more water into the spray bottle essential oil mix than recommended. As ticks are food for birds etc. you won't be poisoning the rest of the environment either.
• Wearing a light coloured long sleeved shirt can also help as you can more easily see any ticks on you. Once you are done change clothes as they may stay in folds of jeans/shorts, shirts etc and bite you hours afterwards. Wash the gardening clothes before using again.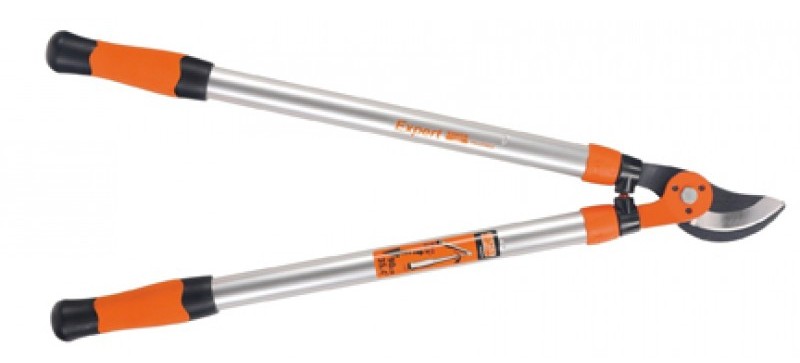 Telescopic Lopper: $120.00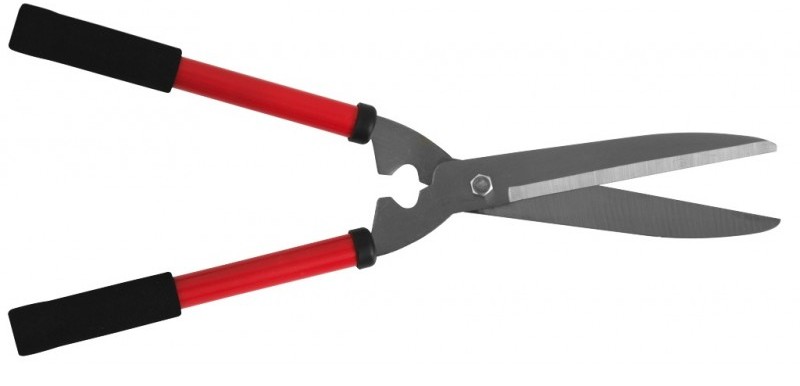 Buy Right® hedge shear: $12.09 - Small. Ideal for shaping and trimming shrubs and hedges.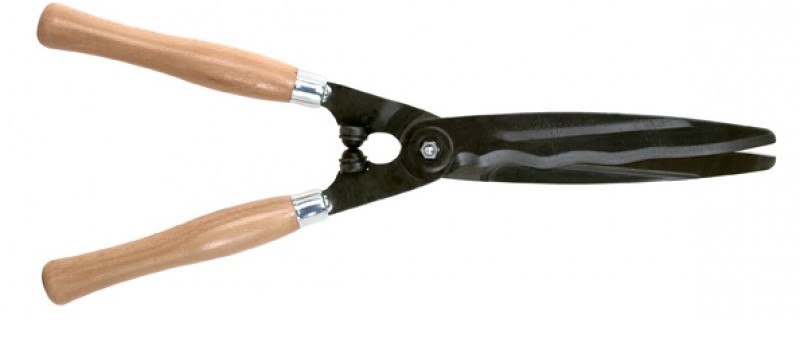 Professional Shears Wavy Blades: $109.00 - Shears wavy blades. Professional use.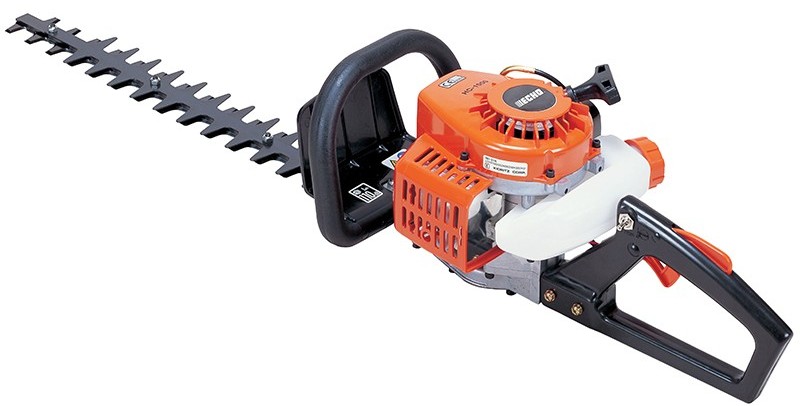 Echo Hedge Trimmer 21.2Cc 444Mm Hc1500: $399.00 - Double sided blade Adjustable clearance Superior cutting performance
Pruning Hedge steps:
1. Trim out all dead or diseased branches, cutting off as close to the main stem of the shrub as possible. Pruning these allows new growth from the base and middle of the shrub, and light can get in to the inner branches.

2. Place the stakes at either end of the section of hedge to be trimmed and set the guide line at the desired finished height of the hedge. This also makes it easier to create a neat straight edge when pruning a hedge. If you prefer a rounded softer looking hedge you may still employ this method and 'shape' the edges rounder once trimmed to the desired height and width. If you do make a mistake, don't panic – hedges, like hair, will grow back!
3. Beginning along the top, start shaping your hedge using the guide line. Work your way to the other end creating a neat flat top all the way along your hedge. If your hedge is tall use a ladder for this, an A-frame one is safest rather than one you lean against the hedge. When trimming with electric shears ensure you use a smooth even when cutting – keep the trimmer horizontal so you have an even line.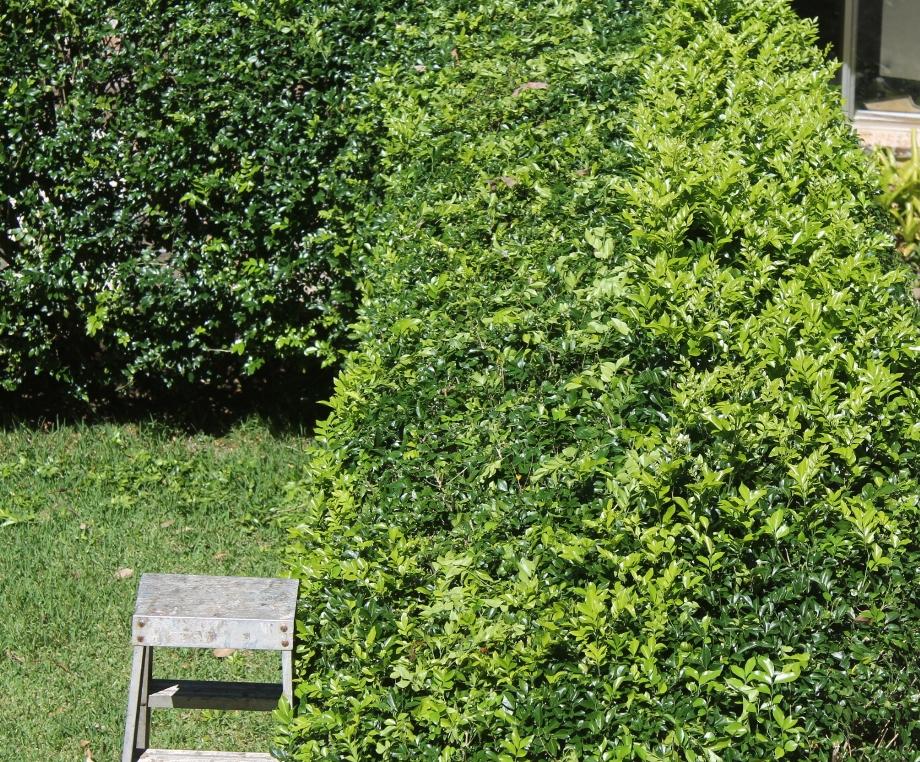 4. When you have completed the top the sides are best done in sections, pruning to the desired shape and flatness. Gradually moving your guideline down the end stakes as you prune the sides of the hedge will help you to keep to the desired width all along the hedge surface.

5. End edges are best left to last.

6. Once completed gather up the hedge trimmings left on top of and around the hedge, making sure to brush all trimmings off the top of the hedge- leaving these to rot may cause problems for the growing surface. A rake is a good way to remove all excess trimmings from the hedge.

7. Trimmed refuse can be added to a compost pile to feed the rest of your garden when it has broken down more.

8. It's a good idea to Feed and Mulch hedge plants after pruning to encourage plant health and new growth. A slow release fertiliser supported by thick mulch around the base of the plants ensures good year round hedge health.
Products advice is available from the trained friendly staff at Mona Vale and Avalon Johnson Brothers Mitre 10.
Click on logo to visit Johnson Brothers Mitre 10 website
Johnson Bros Mitre 10 - Avalon (02) 9918 3315
Johnson Bros Mitre 10 - Mona Vale (02) 9999 3340
JBH Timber & Building Supplies (02) 9999 0333
JBH Fencing & Landscape Supplies (02) 9970 6333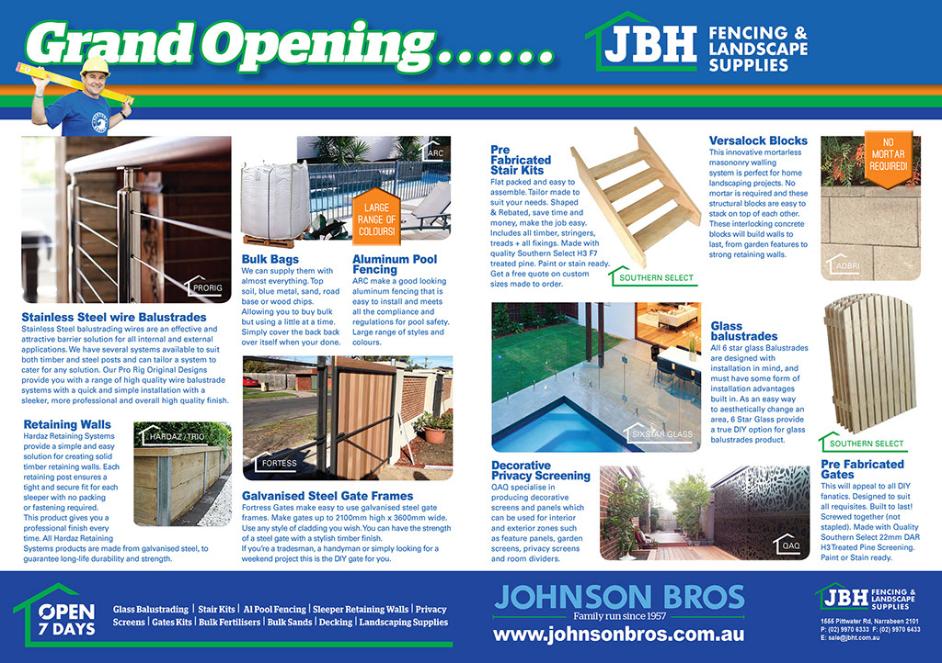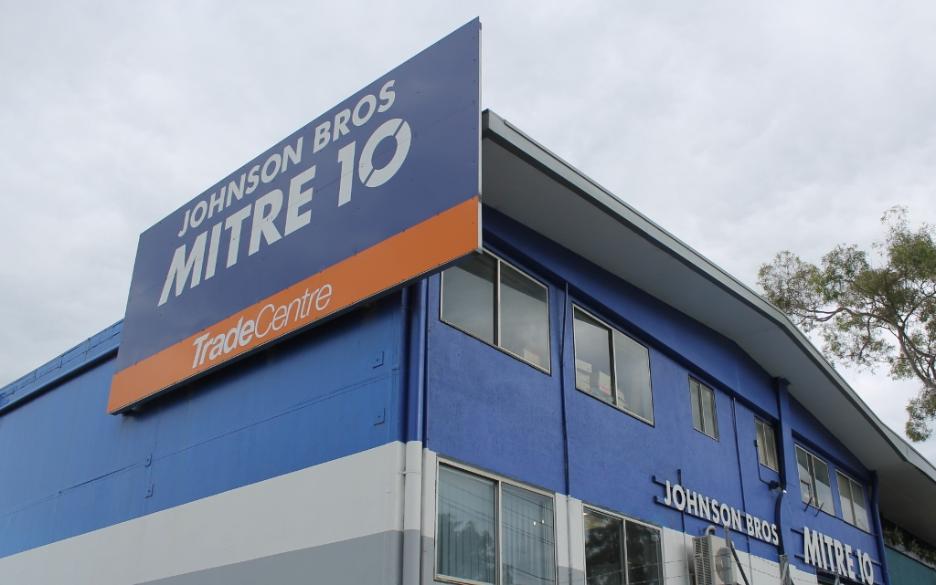 Copyright JBH Mitre 10, 2016. All Rights Reserved .