February 5 - 11 2023: Issue 570
Women's health experts appointed to tackle 'medical misogyny'
January 31, 2023
Members of the new National Women's Health Advisory Council have been appointed, bringing together diverse expertise to examine the unique challenges that women and girls experience in the health system.
Growing evidence has shown that systemic issues in healthcare delivery and medical research mean women often suffer poorer health outcomes. Women disproportionately experience delayed diagnosis, overprescribing, and a failure to properly investigate symptoms.
Chaired by Assistant Minister for Health and Aged Care Ged Kearney, the National Women's Health Advisory Council will bring together leaders and experts from women's health organisations, consumer groups and peak bodies.
The Council will also conduct ongoing community consultation and consider input from those with lived experience to better understand the barriers and bias women face.
The Council's first meeting will outline initial priority areas and is scheduled for 20 February 2023.
The Council will consider:
health equity in healthcare and services
health literacy for women in priority populations
strengthening and diversifying medical research
health workforce training and education
The Council will also focus on a range of key concerns, such as menopause, cancer care, reproductive healthcare, causes of pelvic pain and cardiovascular disease. The Council will aim to promote better health outcomes for women and girls, and ensure their care is better tailored to their needs.
A panel of special advisers will contribute topic specific knowledge and relevant research from their areas of expertise to support the Council.
"Since announcing the Council last year, I have heard an outpouring from women young and old, no matter their background, who all have a story to tell." Assistant Minister for Health and Aged Care Ged Kearney MP said
"Woman have told me they're being seen but not believed. They seek help for crippling pelvic pain as teenagers but suffer into adulthood from raging endometriosis. They have symptoms dismissed for weeks, only to have a stroke from a brain aneurysm."
"The bias against women in the health system is deeply entrenched. We are now bringing together experts to begin to peel back the layers so we can chart a different course."
National Women's Health Advisory Council Members
Professor Gita Mishra -
Co-Director, -
Australian Longitudinal Study on Women's Health (ALSWH)
Ms Lorna Scott -
Member,
Australian Nursing and Midwifery Federation
Dr Danielle McMullen -
Vice President,
Australian Medical Association
Ms Bonney Corbin -
Executive Chair,
Australian Women's Health Network
Dr Elizabeth Deveny -
CEO,
Consumer Health Forum
Dr Sarah L. White -
CEO,
Jean Hailes for Women's Health
Dr Adele Murdolo -
Executive Director,
Multicultural Centre for Women's Health
Ms Donnella Mills -
Chair,
National Aboriginal Community Controlled Health Organisation (NACCHO)
Ms Keli McDonald -
CEO,
National Rural Women's Coalition
Dr Benjamin Bopp -
President,
Royal Australian and New Zealand College of Obstetricians and Gynaecologists (RANZCOG)
Dr Sue Matthews -
CEO,
Royal Women's Hospital
Professor Robyn Norton AO -
Principal Director,
The George Institute for Global Health
Associate Professor Cathy Vaughan -
Unit Head, Gender and Women's Health Unit,
University of Melbourne, Centre for Health Equity (WHO Collaborating Centre on Women's Health)
Professor Deb Loxton -
Chair,
Co-Director (ALSWH),
Women's Health Research, Translation and Impact Network
ALSWH
Ms Carolyn Frohmader -
Executive Director,
Women with Disabilities Australia
Professor Zoe Wainer -
Honorary Enterprise Professor,
University of Melbourne
National Women's Health Advisory Council Special Advisers
Ms Bronwyn Morris-Donovan -
CEO,
Allied Health Professions Australia
Ms Helen White -
CEO,
Australian College of Midwives
Ms Padma Raman PSM -
CEO,
Australia's National Research Organisation for Women's Safety (ANROWS)
Associate Professor Aliza Werner Seidler -
Black Dog Institute
Ms Katherine Isbister -
CEO CRANAplus,
Council of Remote Area Nurses of Australia (CRANA)
Ms Nyadol Nyuon OAM -
Chair,
Harmony Alliance
Professor Cath Chamberlain - H
ead,
Indigenous Health Equity Unit, University of Melbourne
Ms Nicky Bath -
CEO,
LGBTI Health Australia
Ms Shannon Calvert -
Consumer Co-Chair,
National Mental Health Consumer and Carer Forum
Professor Susan Davis -
Director,
Monash University Women's Health Research Program
Professor Angela Dawson -
Associate Dean Research, University of Technology Sydney,
Public Health Association of Australia
Ms Nadia Levin -
CEO,
Research Australia
Dr Nicole Higgins -
President,
Royal Australian College of General Practitioners
Professor Daniella Mazza -
Director,
Sydney Partnership for Health Education Research and Enterprise
Elevating people with lived experience of mental ill-health to drive reform
January 30, 2023
The Australian Government will invest $8.5 million to support those with a lived experience of mental health to shape the policies and programs that affect them.
Funding of $7.5 million will establish and operate two independent national mental health lived experience peak bodies – one representing consumers and the other representing carers, families and kin.
Lived Experience Australia will also receive $900,000 to continue its work to lead lived experience research and build the capacity of consumer and carers. Funding of $100,000 will establish a regular stakeholder forum to increase transparency, accountability and partnership with the sector.
These steps address recommendations made in recent inquiries including the Productivity Commission's Inquiry into Mental Health and work undertaken by the National Mental Health Commission.
The announcement of two independent national peak bodies comes as the Minister for Health and Aged Care Mark Butler and Assistant Minister for Mental Health and Suicide Prevention Emma McBride hosted people with lived experience alongside experts, clinicians and service providers at the Mental Health and Equity and Access Forum in Canberra.
People with a lived experience of mental ill-health made up the largest cohort of the more than 80 attendees, sharing invaluable insights into a system in need of repair.
The Forum recognised the shared goals of Government, the mental health sector, and those with a lived experience, and a commitment to working together to continue to build an equitable mental health system.
Discussions at the Forum focussed on how to make services more affordable and accessible to those who need them most, as part of broader system of care.
The Forum follows the release of the independent Better Access evaluation by Melbourne University, which showed that while the program delivers promising outcomes, many Australians continue to miss out.
In 2022, less than half of people from low socioeconomic backgrounds in major cities were able to access treatment they needed – despite most services being delivered in these areas.
The Hon Mark Butler MP, Minister for Health and Aged Care said
"Mental ill health can affect every Australian, but we know that it hits some of us harder than others. Which is why we brought together people with lived experience alongside experts and clinicians to discuss how to improve mental health for everyone, whether you live in the wealthiest suburbs of our capital cities or the poorest parts of regional Australia."
"Hearing from those with lived experience is incredibly important to making improvements in mental health. Progress will come from putting consumers and carers first."
"These two independent national bodies will amplify the voices of consumers and carers to drive equitable reform in mental health."
Assistant Minister McBride said:
"The further you live outside a big city the worse your access to mental health care is likely to be - this needs to change."
"We are committed to build a system that works well for everyone, wherever they live and whatever they earn."
"This investment puts the voices of people with lived and living experience at the centre of decision making as we work together to create a fairer, improved, system that meets the needs of Australians."
2023 NSW Women of the Year Awards finalists announced
January 30, 2023
Some of our state's most inspiring women have been named as finalists in the 2023 NSW Women of the Year Awards today.
Minister for Women Bronnie Taylor said the 34 remarkable women and girls are making a significant impact across the board, from science to education, health, industry, culture and community.
"I'm always inspired by the calibre of women nominated for these awards and the outstanding contributions they are making in their communities across the state," Mrs Taylor said.
"There were almost 400 nominations, showcasing incredible women from all walks of life who are championing positive change. These finalists are an inspiration to us all and it's wonderful to see them getting the recognition they deserve.
"On behalf of NSW, I extend a massive congratulations to all the finalists. You are all incredible individuals who make enormous contributions to our communities."
There are 7 award categories in the 2023 program, including the Premier's Award for NSW Woman of the Year, which is selected from a pool of category winners.
The finalists are:
NSW Woman of Excellence Award
Dr Rebecca Deans - Randwick
Anne Dennis - Walgett
Arabella Gibson - Mosman
Unis Goh - Turramurra
Jodie Ward - Heathcote
NSW Aboriginal Woman of the Year Award
Natalie Ahmat - Gladesville
Debbie Barwick - Rutherford
Jodi Edwards - Flinders
Lynda Edwards - Narromine
Kirsty Hargraves - Dubbo
Naomi Moran - Lismore
Aware Super NSW Community Hero of the Year Award
Elly Bird - Lismore
Randa Habelrih - Maroubra
Mary Hollingworth - Glen Innes
Angela McCann OAM - Coolamon
Aware Super is an Australian superannuation fund headquartered in Sydney, New South Wales. With $150bn under management and over 1 million members, it is Australia's third-largest superannuation fund.

NSW Minerals Council Regional Woman of the Year Award
Emma Bracken - Suffolk Park
Gayle Dunn - Ulladulla
Dannielle Pickford - Banora Point
Sally Rogers - Eatonsville
The NSW Minerals Council is a lobbying body created by the large mining companies operating in New South Wales. Its main purpose is to forward the economic interests of those companies and related industries by lobbying politicians and the public.

NSW Young Woman of the Year Award
Ashna Basu - Randwick
Chanel Contos - Sydney
Lua Pellegrini - Toongabbie
Daniya Syed - Oran Park
Jiahui Diana Zhang - Blacktown
Advocate for Children and Young People One to Watch Award
Abbie - Epping
Matilda Gibson - Cessnock
Jorja O'Brien - Young
Grace Salkeld - Garthowen
Jasmine Seidel - New Lambton Heights
Coralie Smith - Ulladulla
Haniya Syed - Oran Park
Penelope Towney - Corrimal
Lucy Trease - Alstonville
Audrey Wood - Mount Kuring-gai
Winners will be announced on Thursday 9 March at the 2023 NSW Women of the Year Awards Ceremony at the International Convention Centre, Sydney and livestreamed online. The awards are part of NSW Women's Week, which runs from Monday 6 March to Sunday 12 March.
To read more about the awards and finalists, visit Women of the Year Awards page.
Antibiotics shortage in Australia
January 11, 2023
There are current shortages of some antibiotics in Australia, including amoxicillin, amoxicillin/clavulanic acid, cefalexin, metronidazole and trimethoprim. The TGA are facilitating supply of alternative medicines as a priority.
Most of the shortages are caused by manufacturing issues or an unexpected increase in demand. Many of these medicines have alternatives available.
Your pharmacist or doctor may be able to give you a different brand. Where suitable Australian-registered alternatives are not available, the TGA has taken action to approve overseas-registered alternatives.
If you are unable to fill your antibiotic prescription, you should speak to your pharmacist or doctor as soon as possible about alternatives for your situation.
More information
Beware the Barbie drug: the dangers of using Melanotan
The Therapeutic Goods Administration (TGA) urges consumers to steer clear of using products containing 'Melanotan' without advice from a medical professional. Melanotan is a prescription only medicine and regulated as a therapeutic product. Misuse has proven, serious side effects that can be very damaging to your health. If you have recently used unapproved Melanotan you should stop until you have consulted a medical professional.
Melanotan-I and (especially) Melanotan-II are typically promoted as tanning products and may be in the form of pills, creams, injectable and nasal or misting sprays. Regardless of the how the product enters the body, the associated risks remain, and are not new. In 2019 A Current Affair featured a report on this issue, which also highlighted the dangers.
Melanotan-II is not included on the Australian Register of Therapeutic Goods (ARTG) and it has not been assessed for quality, safety or efficacy by the TGA. Its development as a potential medicine was halted some years ago due to safety reasons.
Melanotan-I (afamelanotide) is approved as a prescription medicine to support the management of a rare incurable genetic disease, erythropoietic protoporphyria, but because of its side effects and highly specialised use, it should only prescribed and used under close medical supervision.
This makes it illegal to advertise either Melanotan I or II to the general public, and illegal to supply them without a doctors' prescription. If advertising is found to contravene the Act, penalties including criminal and civil sanctions may apply irrespective of disclaimers.
Risks to consumers
The TGA has previously warned consumers against the use of Melanotan-I and Melanotan-II for tanning and weight loss.
Side-effects include darkened skin, increased moles and freckles, nausea, vomiting, loss of appetite, flushing of the face, involuntary stretching and yawning, and spontaneous erections.
The TGA counterpart in the United Kingdom- external site also listed acne, kidney, brain and heart problems as reported side-effects- external site.
No tan, fake or real, will protect skin against damage from sun exposure. Use of Melanotan to increase skin pigmentation artificially, will not protect against UV exposure the way a suitable sunscreen will.
Melanotan and melatonin (use as a sleep aid) are different substances, and the above warnings in relation to risks and side effects do not apply to melatonin products.
Warning to businesses supplying Melanotan
There are legal implications for advertising and supplying these products. Importing, exporting, manufacturing or supplying these products without a prescription is illegal and can lead to prosecution.
Melanotan, along with a range of other products that are marketed as image-enhancing, like peptides and synthetic human growth hormones, are increasing in popularity. Young people are particularly vulnerable to the marketing of these products as they seek 'miracle' solutions to body and performance pressures.
For clinics who may be using Melanotan products or advertising them to their clients, the TGA encourages them to familiarise themselves with the legal requirements of the advertising code- external site and also the legal requirements around supply of prescription medicines.
Warning to advertisers, including social media influencers
Strict penalties including heavy fines and criminal prosecution can result from contravening the Therapeutic Goods Act and Advertising Code, such as advertising prescription substances directly to the public. The TGA has published guidance on advertising therapeutic goods on social media.
The TGA will take action in relation to illegal advertising of these products, including online advertising on social media platforms.
Contraventions of the advertising requirements under the Act can result in fines of up to $888,000 for individuals or $4.44 million for corporations, or civil penalties of up to $1.11 million for individuals or $11.1 million for corporations.
The TGA is working with social media and digital platforms to address allegedly unlawful advertising by users in relation to various therapeutic goods including Melanotan nasal sprays.
Purchasing medicines online
Australian consumers should exercise extreme caution when purchasing any medicines online.
Buying unapproved products online is extremely dangerous, because quality and safety simply cannot be guaranteed.
There is no knowing what ingredients are present in these products, and they could include substances that are harmful to your health.
Products purchased over the internet may be counterfeit, they may contain undisclosed ingredients, potentially harmful ingredients or contaminants, and may not meet the same standards of quality, safety and efficacy as those approved by the TGA. Using an unregulated product could be extremely detrimental to your health.
Despite some websites appearing to be Australian, these products are quite often coming from an overseas source. If they are detained at the border, you will not receive your goods, you will lose your money and there may be penalties if you are involved in promotion or sale of these products.
If a medicine needs a prescription in Australia, and you are told you can get it online without one – that should ring alarm bells.
Help the TGA to do its job: report illegal advertising
The TGA oversees the rules that govern the advertising of medicines and medical devices in Australia.
We have a system that relies, in part, on members of the public reporting misleading and illegal advertising to us so we can investigate. We encourage people to report suspected non-compliant advertising they see relating to Melanotan and other unapproved products.
Farming more seaweed to be food, feed and fuel
January 2023
A University of Queensland-led study has shown that expanding global seaweed farming could go a long way to addressing the planet's food security, biodiversity loss and climate change challenges. PhD Candidate Scott Spillias, from UQ's School of Earth and Environmental Science, said seaweed offered a sustainable alternative to land-based agricultural expansion to meet the world's growing need for food and materials.
"Seaweed has great commercial and environmental potential as a nutritious food and a building block for commercial products including animal feed, plastics, fibres, diesel and ethanol," Mr Spillias said.
"Our study found that expanding seaweed farming could help reduce demand for terrestrial crops and reduce global agricultural greenhouse gas emissions (GHG) by up to 2.6 billion tonnes of CO2-equivalent per year."
Researchers mapped the potential of farming more of the 34 commercially important seaweed species using the Global Biosphere Management Model.
They estimated the environmental benefits of a range of scenarios based on land-use changes, GHG emissions, water and fertiliser use, and projected changes in species presence by 2050.
"In one scenario where we substituted 10 per cent of human diets globally with seaweed products, the development of 110 million hectares of land for farming could be prevented," Mr Spillias said.
"We also identified millions of available hectares of ocean within global exclusive economic zones* (EEZs), where farming could be developed.
"The largest share of suitable ocean was in the Indonesian EEZ, where up to 114 million hectares is estimated to be suitable for seaweed farming.
"The Australian EEZ also shows great potential and species diversity, with at least 22 commercially viable species and an estimated 75 million hectares of ocean being suitable."
Mr Spillias said many native species of seaweed in Australian waters had not yet been studied from a commercial production perspective.
"The way I like to look at this is to think about ancestral versions of everyday crops -- like corn and wheat -- which were uninspiring, weedy things," he said.
"Through thousands of years of breeding we have developed the staple crops that underpin modern societies and seaweed could very well hold similar potential in the future."
UQ study collaborator Professor Eve McDonald-Madden said the seaweed solution would have to be carried out with care, to avoid displacing problems from the land to the ocean.
"Our study points out what could be done to address some of the mounting problems of global sustainability facing us, but it can't be implemented without exercising extreme caution," she said.
This research was published in Nature Sustainability.
UQ acknowledges the collaborative efforts of researchers from the International Institute for Applied Systems Analysis, CSIRO and the University of Tasmania.
*An area of the sea in which a sovereign state has special rights regarding the exploration and use of marine resources, including energy production from water and wind.
Scott Spillias, Hugo Valin, Miroslav Batka, Frank Sperling, Petr Havlík, David Leclère, Richard S. Cottrell, Katherine R. O'Brien, Eve McDonald-Madden.
Reducing global land-use pressures with seaweed farming
. Nature Sustainability, 2023; DOI:
10.1038/s41893-022-01043-y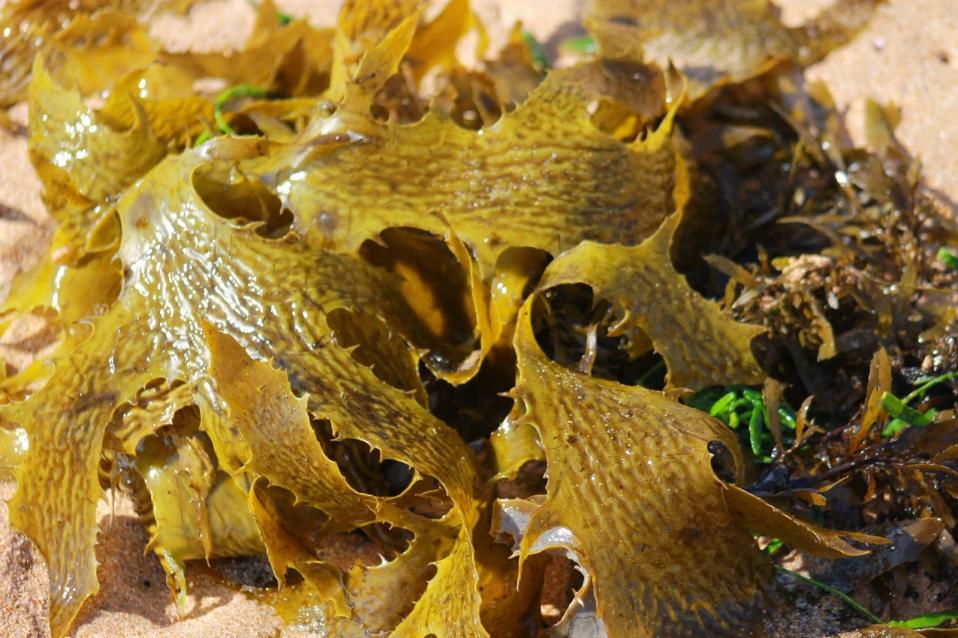 World-first guidelines created to help prevent heart complications in children during cancer treatment
January 29, 2023
The world's first international clinical guidelines to help prevent and treat heart complications in children undergoing cancer treatment have been created.
The guidelines, published in JACC:Advances, cover cardiovascular disease assessment, screening and follow-up, for pediatric patients receiving cancer treatment with new molecular therapies, immunotherapy, chemotherapy and radiotherapy.
The expert consensus, led by researchers from the Murdoch Children's Research Institute, has defined the high-risk group of cancer patients who should undergo a heart check-up, standardised an approach to screening and surveillance during treatment and provided recommendations to protect vulnerable young hearts.
Murdoch Children's Associate Professor Rachel Conyers said while international guidelines to monitor poor heart side effects during therapy exist for adult patients, none were specific to children.
Associate Professor Conyers said the success of new cancer drugs had increased the chances of cardiac side effects that occur early on during therapy, sometimes within days, which warranted closer heart health surveillance and earlier monitoring.
"Recent advances in treating childhood cancer have resulted in survival rates of more than 80 per cent. However, improving serious health outcomes in survivors remains an important and essential focus and prevention is key," she said.
"Heart complications are a leading cause of death for childhood cancer survivors, second only to cancer relapse. Modern treatments including precision medicine have broadened the agents that can cause heart problems."
Childhood cancer survivors are 15 times more likely to have heart failure and eight times more likely to have heart disease than the general population.
Associate Professor Conyers said the guidelines would be an indispensable tool for clinicians to significantly reduce the harmful impact of cancer drugs on children's hearts.
"The guidelines are a major advance for the cardio-oncology field as before this there was no defined approach for surveillance or follow up of paediatric patients during treatment despite new therapeutics having early heart complications such as high blood pressure, abnormal heart beats and heart failure," she said.
The Australian and New Zealand expert group consisted of paediatric and adult cardiologists and paediatric oncologists who undertook a Delphi consensus approach across 11 areas of cardio-oncology care. The Australian New Zealand Children's Oncology Group endorsed the study with the guidelines useful for any tertiary institutes treating paediatric oncology patients or initiating cardio-oncology clinics.
Claudia Toro, Ben Felmingham, Sophie Jessop, David S. Celermajer, Rishi S. Kotecha, Dinisha Govender, Diane Marie Terese Hanna, Matthew O'Connor, Rebecca Manudhane, Julian Ayer, John O'Sullivan, Michael Sullivan, Ben Costello, André La Gerche, Thomas Walwyn, Lisa Horvath, Marion K. Mateos, Joy Fulbright, Mangesh Jadhav, Michael Cheung, David Eisenstat, David A. Elliott, Rachel Conyers.
Cardio-Oncology Recommendations for Paediatric Oncology Patients.
JACC: Advances, 2022; 1 (5): 100155 DOI:
10.1016/j.jacadv.2022.100155
About Murdoch Children's Research Institute
The Murdoch Children's Research Institute is the largest child health research institute in Australia committed to making discoveries and developing treatments to improve child and adolescent health in Australia and around the world. They are pioneering new treatments, trialling better vaccines and improving ways of diagnosing and helping sick babies, children and adolescents. It is one of the only research institutes in Australia to offer genetic testing to find answers for families of children with previously undiagnosed conditions.
Funding:
The study was funded by the Heart Foundation as part of the Strategic Cardio-Oncology Grants (105525). C.T is supported by Children's Cancer Foundation (CCF). R.C is supported by the Kids Cancer Project, The Royal Children's Hospital Foundation, Heart Foundation of Australia and Victorian Paediatric Cancer Consortium and holds a Murdoch Children's Research Institute Clinician Scientist Fellowship. D.A.E is a member of the Novo Nordisk Foundation Center for Stem Cell Medicine, supported by a Novo Nordisk Foundation grant number NNF21CC0073729, and supported by the National Health and Medical Research Council of Australia, Heart Foundation of Australia, and The Medical Research Future Fund. The Murdoch Children's is supported by the Victorian Government's Operational Infrastructure Support Program.
Disclaimer: These articles are not intended to provide medical advice, diagnosis or treatment. Views expressed here do not necessarily reflect those of Pittwater Online News or its staff.