December 11 2022 - January 14 2023: Issue 566

Summer Garden-House Care: when to water, mow, when and how to harvest that crop, how to keep the ants, ticks and mozzies at bay this season + Christmas Gifts for all budgets and everyone + Johnson Brothers Christmas - New Years Trading Hours and thanks for 2022 - Here's to 2023!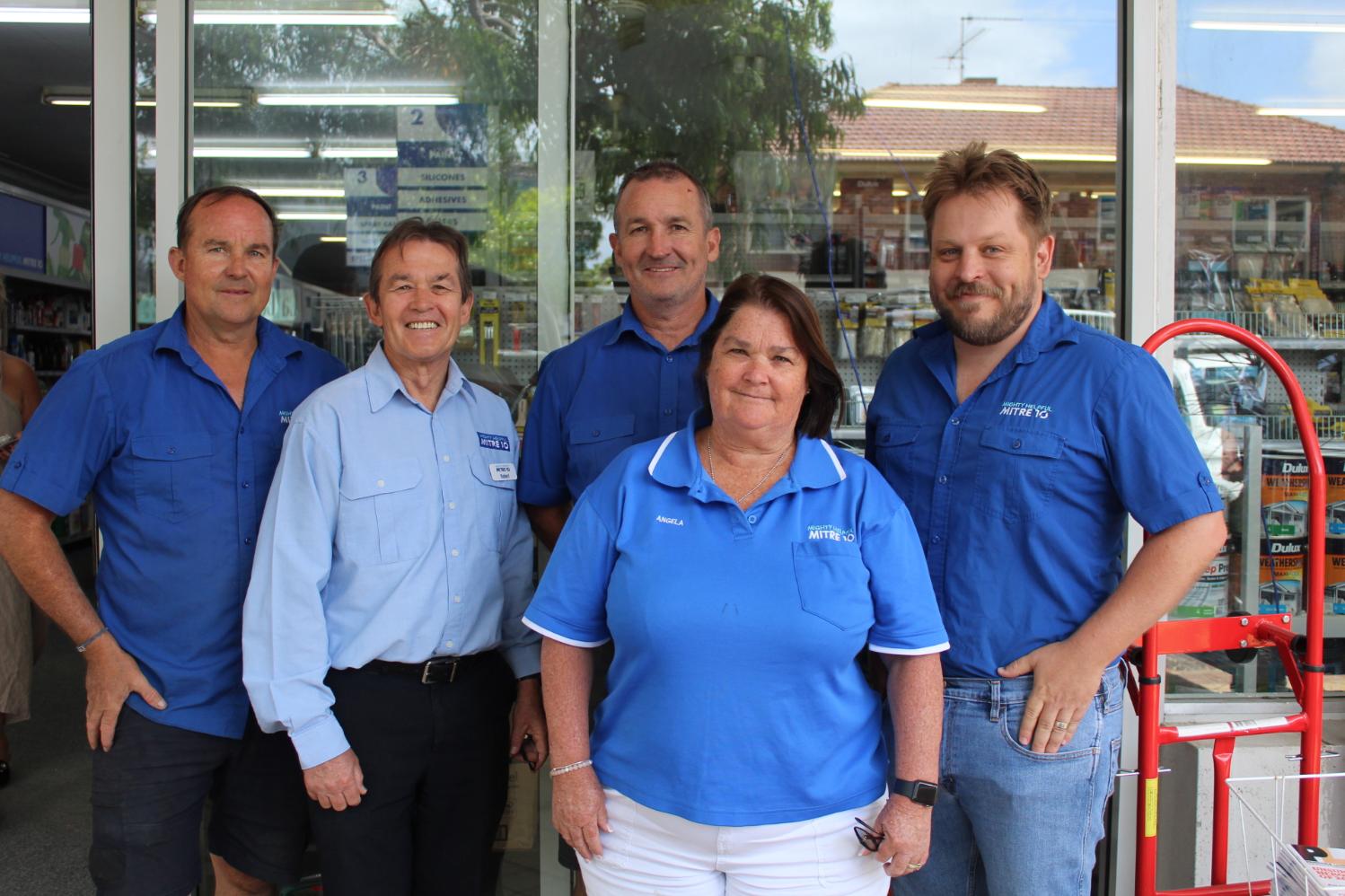 Christmas 2022 - New Years + 2023
Johnson Brothers would like to wish all our community a wonderful Christmas and our best wishes for 2023.
We thank you for choosing your local friendly Hardware store to source everything you need this year for your garden and around the home - for those DIY Projects and home renovations.
We look forward to providing you with everything you need and the best service you can get without having to travel too far, from our trained friendly staff, and would remind you that the stores are filled with everything you will need to do that project, shine those Christmas lights, or entertain over this holiday season.
Our Trading hours for the next few weeks, and all year, run below.
Both stores are closed Christmas, Boxing and New Years Day's.
On the two additional public Holiday days:
Avalon is open 9am – 1pm
Mona Vale is open 9.30-3pm
A very Merry Christmas and a Happy New Year to all!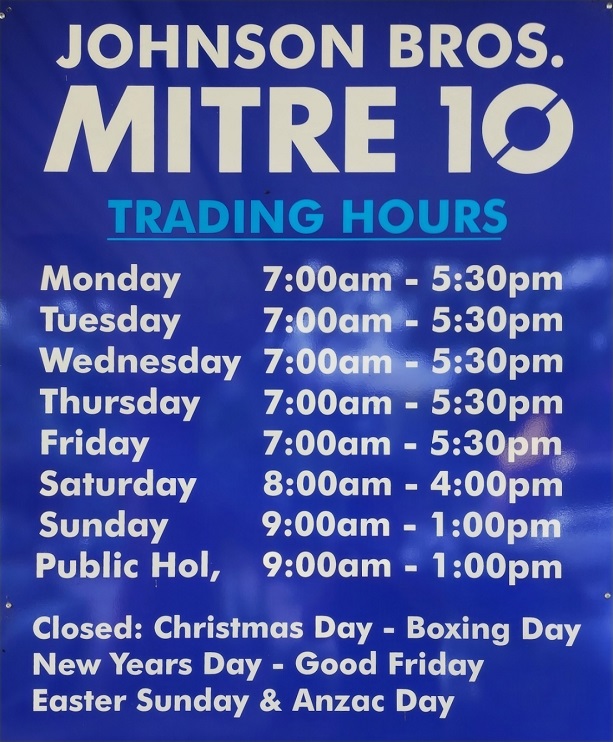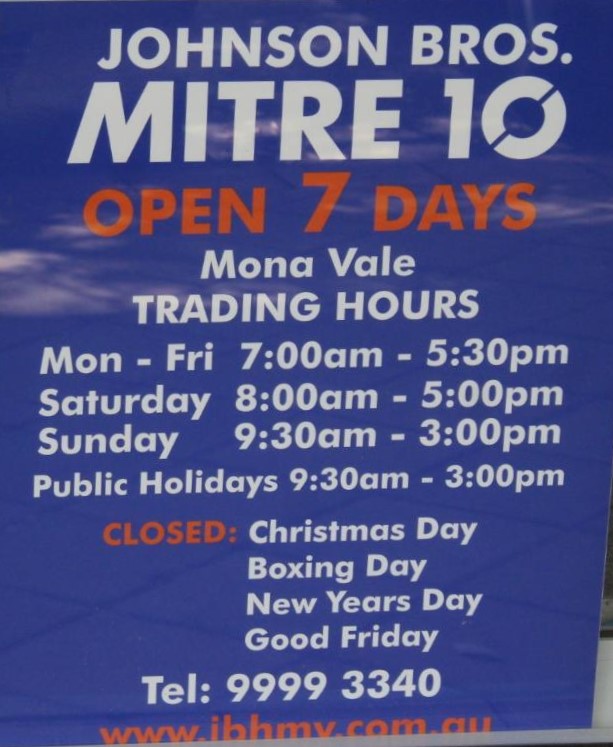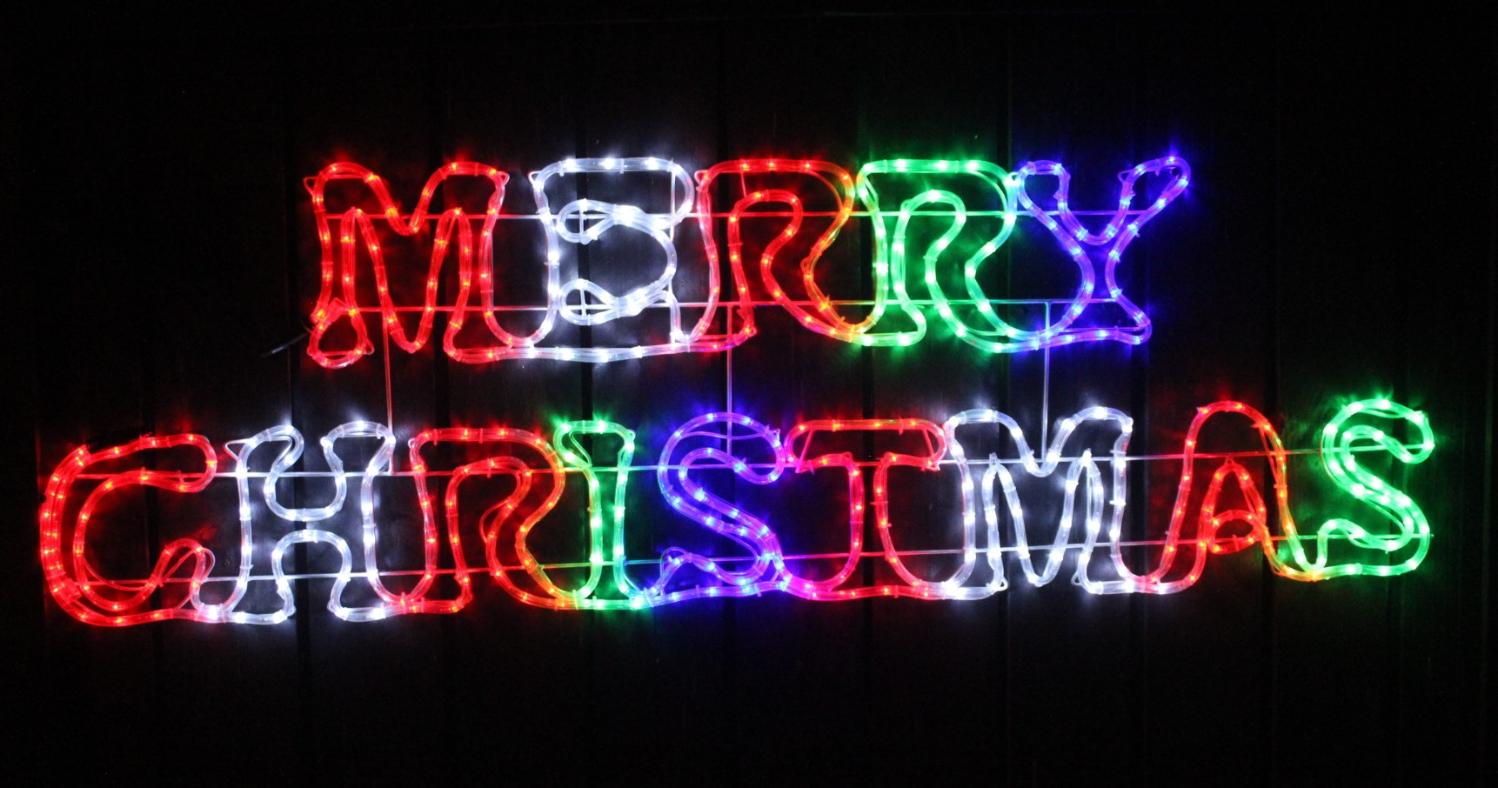 Hot steamy summer weather means we want all the windows open to let every cool sea breeze through, especially at night when the daytime temperatures have cooled down. There's a few tips and tricks you can try by
Visiting: How to Keep Your House Cool During a Heatwave Without Using an Air-Conditioner
Unfortunately humid weather also means lots of fly and mosquitoes activity, and that persistent whining buzz won't let you sleep or means you may wake up with those itchy bites. Knowing how to build or fix a flyscreen at this time of year becomes a good DIY skill to have. There are also plants you can place in your garden that will reduce the amount of insects you don't want and encourage those you do.
To set you up for a great Summer in your garden and within your home, this Issue we run some our tried and tested with great results DIY projects you can do.
The other focus of hot weather is how to look after what grows in the garden so that it thrives. Watering of an evening or early morning so hot sun doesn't burn leaves during daytime is a practice most gardeners follow.
What about that lawn or that tomato patch though - what should we doing during these weeks to maintain these or protect them from a too intense sun so our green spaces stay green without using too much water and how do we shield that summer veggie crop?
How and When to Water
What you want in a healthy plant is deep root penetration, and the only way that you're going to get deep roots is if there is water down deep they're reaching for. When you do water, make sure that you get the soil saturated enough that the moisture percolates several inches down.
Some gardeners state that the best time to water is during or immediately after a rainfall, especially if the rain shower amounts only to a 5 centimetres or so of water. The reason for this is that you want to add sufficient water at the same time to ensure penetration down to 12-14 centimetres (5-6 inches). If you wait a day or two to water after a rainfall, you will be adding only surface water, which evaporates rapidly. With only frequent or light watering (or rain showers), a reserve of water in the soil will not build.
For the lawn watering for longer periods of time less often will promote deeper roots, greater drought tolerance and less maintenance. Watering your lawn in the morning when it is cool to allow more water to soak into the ground rather than evaporate is recommended by landscape gardeners and 2-3 times a week should suffice. Avoid watering in the evening to prevent fungus and disease.
There are also some excellent products available that can help your soil with retaining water.
Temporary wilting during the heat of midday does not mean that it's time to water. Some plants will go through a midday slump, which is an indication of the plant's natural adaptation to its environment. Take a look at how they are in the early evening and most of those wilted plants will have regained some turgidity. If they have come back do not water them unless they're due via your watering routine. Most vegetable gardens will need a frequent dousing during midsummer and possibly more if it has been very hot and there has been no rain. If you must water in the later afternoon do so at least a few hours prior to dusk so the water will not be sitting there overnight.

The average amount of water a tomato plant will require each week during Summer is around 3 litres twice a week - a good soaking. Vine plants such as peas need 3.5 litres twice a week whereas cucumbers will require just 3 litres over the week.
When deciding when and how often to mow the rule is to follow what the lawn is doing and if growing more in hotter weather then more mowing is required but don't cut more than one third of the leaf blade. Cutting your lawn too short can damage it.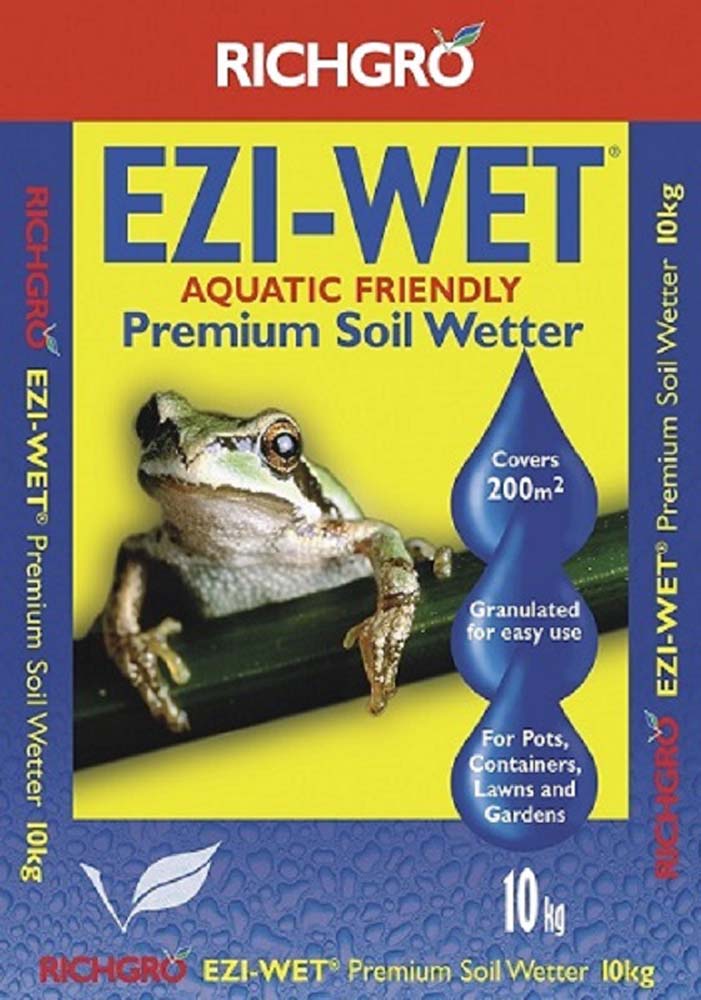 RICHGRO 10KG EZI-WET PREMIUM SOIL WETTER GRANULES: $20.65; Allows water to get into the plants root zone. • For pots, containers, lawns & gardens.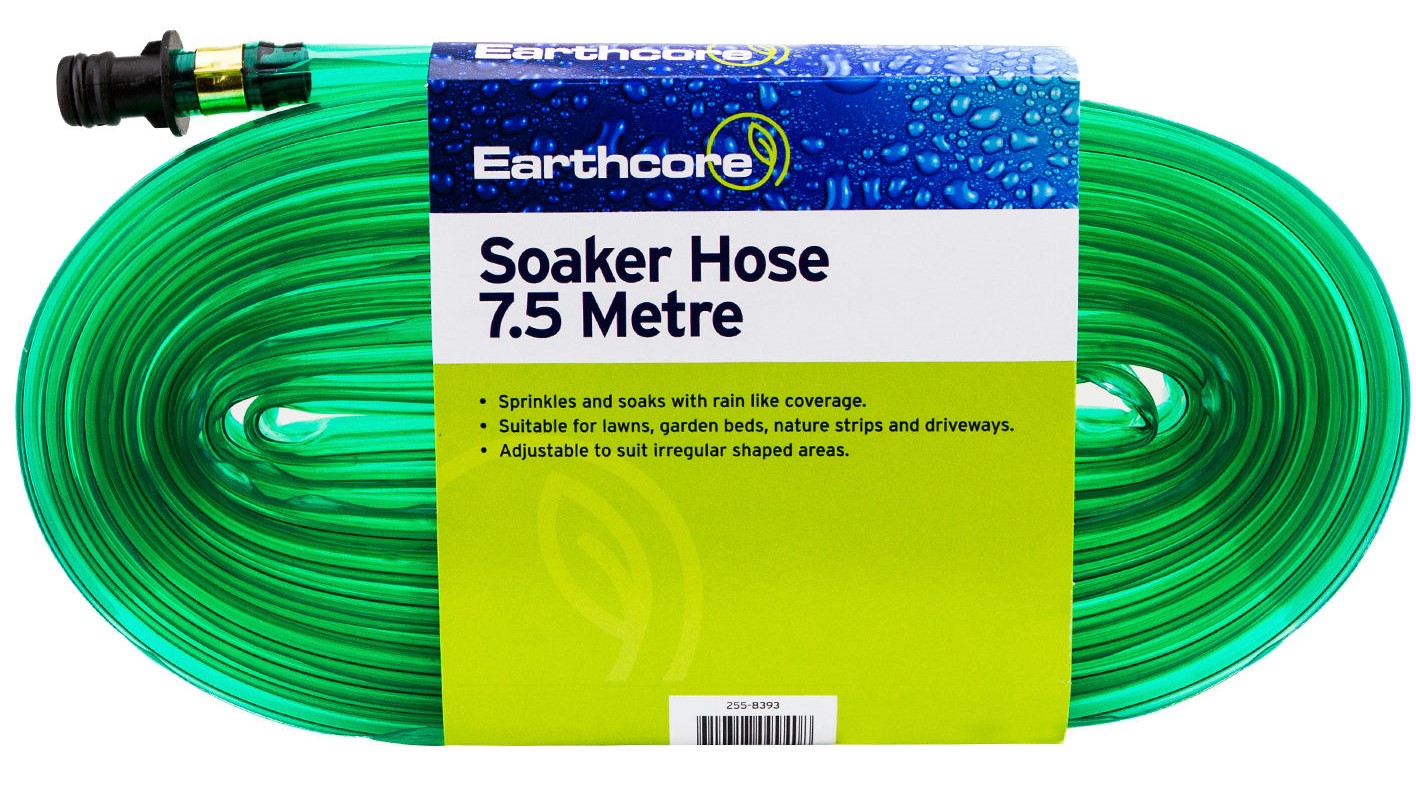 EARTHCORE 7.5M SOAKER HOSE $9.99; Ideal for spray pattern sprinkling or soaking. Also available: 15m - $16.00
Some Plants May Need a Little More Shade
Most vegetables love the sun and require between six and eight hours for good growth but too much can cause problems. Installing a shade cloth will help them cope with hotter conditions, especially in the afternoon. Tomatoes are also one of those Summer crops that should be watered in the morning as evening watering will promote disease.
There are also some plants that like a little shade to begin with, so if you have a corner of the garden that only gets limited sun, plant out leafy greens such as lettuce and spinach and pick by the leaf outwards to inwards so you can continue to harvest from those plants all season long.
When to Pick that Summer Crop
Bigger is not always better when it comes to deciding what to pick and when. Most vegetables will taste best before they grow too big. For example, zucchini are best picked when they are half a foot long. They're still good later, but they have hit their peak ripeness and their flavour will start to deteriorate the larger they get.
Not all fruit and vegetables are harvested the same way. For example, pears are picked when they are still hard! Tomatoes can ripen on or off the vine.
Take care not to yank the fruit or vegetables when picking so as not to damage what is still growing. Hold the stem in one hand and pick with the other. If the crop is ripe but doesn't easy pull by hand (such as an eggplant), use pruning shears.
Once a crop starts producing, check the garden every day! Picking vegetables as soon as they are ripe often encourages the plant to produce much more. If you leave some too long they will bolt and flower as they "think" they're done.
For your herb crop, pinch or cut back these frequently to keep them productive (and to keep them from flowering).
You can always preserve an overly-abundant harvest. For example, green beans can be blanched in boiling water for one minute, cooled in ice water, and frozen. Zucchini and squash can also be frozen too.
Citrus Care
Summer is all about citrus and February is an ideal time to feed your citrus trees - a Complete Citrus Food is best at this time of year. Keep citrus trees well watered when young fruit is forming in spring and early summer. A good watering twice a week to deep water trees in the warmer months is best.
Grass and citrus don't mix so keep the area beneath your citrus free of grass and weeds. Cover with a mulch such as lucerne, composted leaf litter or compost, but keep the mulch away from the tree trunk to avoid collar rot.
Experienced gardeners recommend you do not harvest any fruit from these trees during the first three years of growth, so
Sour oranges may be caused by harvesting the fruit too early (leave fruit longer on the tree) or insufficient sunlight (it may be necessary to replant your tree in a sunnier position or remove surrounding growth to allow more sun to reach the tree particularly in winter).
Fruit that tastes sour may also be nutrient deficiency; treat the soil around the tree with a matchbox-full of copper sulphate.
Yellowing leaves in the centre may be an indication of magnesium deficiency. Treat the soil around the tree with Epsom salts (magnesium sulphate). Leaves that yellow at their tips can indicate a lack of fertiliser (use a complete fertiliser).
Dropping fruit can be caused by strong winds during flowering or shortly after while fruit is forming or too much water or too little when the tree is flowering or while fruit is forming. To remedy this, check drainage if soil too wet, or put the sprinkler on twice a week to give adequate water.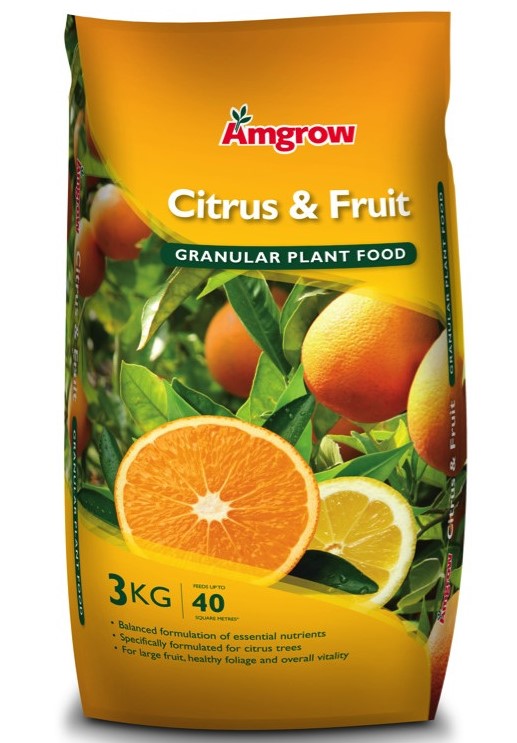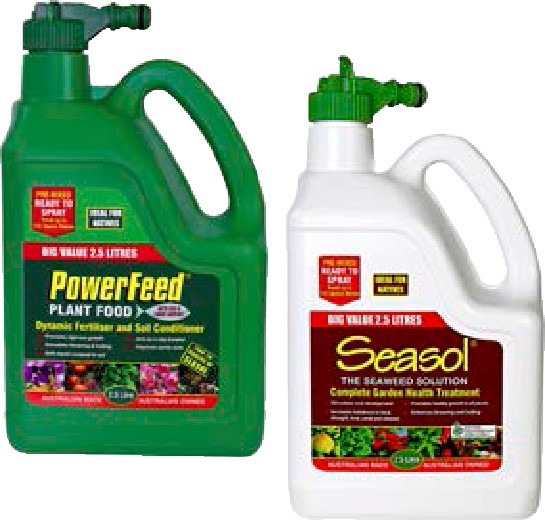 AMGROW 3KG CITRUS AND FRUIT GRANULAR FERTILISER: $12.90; 3kg. Nitrogen and Potassium. Granular form. For citrus and fruiting trees. RTU HOSE ON FERTILISERS 2.5L: $13.00 each; Seasol or Powerfeed.
Staying Happy with your Insect Friends
Insects are beneficial to the environment and your garden in a multitude of ways; they pollinate the plants, help create great soil, and attract beautiful birds with wonderful songs that love feasting on them.
Ants, flies, ticks,
mosquitoes,
cockroaches and moths aren't so welcome when they're biting you or getting in your house.
Residents are reporting a huge amount of ticks in our area at present with incredibly strong toxins, and family cats and dogs being badly impacted so far this season, many ending up at the vets. Keeping your pet up to date with their Tick preventatives will give them a better chance of surviving if bitten.
A few years back we ran some information on how you can do things around the garden to reduce the risk. Links to those run below. It's also worth knowing frogs, along with insect eating small birds such as the Silvereye, White-throated Treecreeper, Spotted Pardalote, Gerygone Fairywren and Thornbill, along with possums will eat ticks. Scientists who have studied this tell us not only are possums experts at removing ticks, they can also eat up to 5,000 ticks per season!
There
are also some
practical

things you can do, beginning in the garden, to keep that balance and minimise that awful mozzie singing near your ears at midnight. Given Council is reminding residents to be careful this mozzie season as we now have Ross River Fever in our area, it's
important to follow these few tips to look after yourself and your family: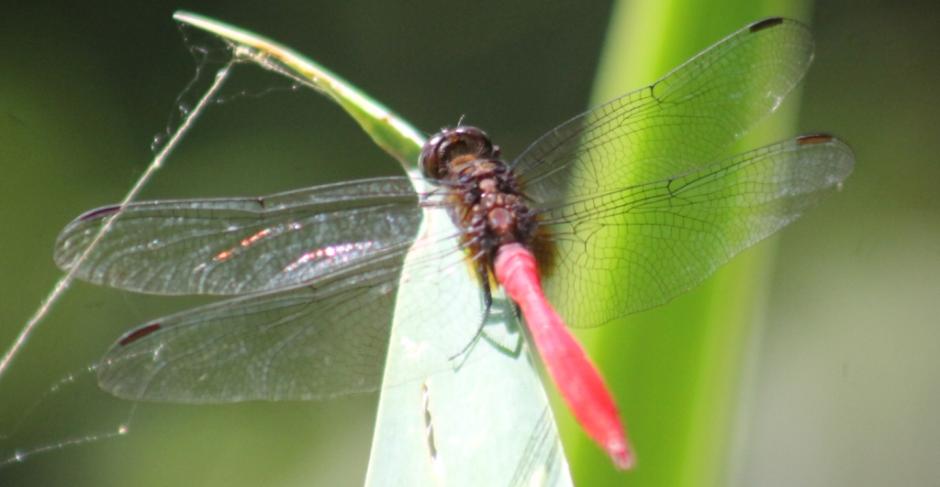 Protect yourself by:
staying indoors at dawn and dusk when mosquitos are most active
using approved insect repellents
covering up when you're outside, with loose light coloured clothing and covered footwear
use mosquito lanterns or coils
covering windows, doors, vents and other entrances with screens
sleeping under a mosquito net
covering water tanks and preventing pools of water from building up around your property, to prevent mosquitoes breeding
The other way you can help your garden be freer of mozzies is to remember that possums eat mosquitoes, as do dragonflies, owls, flying foxes and a range of songbirds. So yet again, the best way to keep you and your loved ones safe is look after the wildlife that lives in your urban garden and encourage them to either come in if absent, or stay if already living there by giving them space, protection from pets and switch the lights off when it's time for them to come out during their nocturnal wanders in search of food.
Mosquitoes need water to breed so if you have a pond, fountain or birdbath the first thing you should do each Summer is make sure there is fresh water or a flow of water in these to stop them becoming your own home ground mozzie breeding place.
You want the pond or

water

feature as that attracts dragonflies and frogs - not the stagnant water that helps mozzies.
If you don't have flyscreens on your windows and doors, or those you do have have tears or holes in them, replacing that mesh will also keep the biters at bay indoors and restore sleep.
How to Make or Fix Fly-screens
Tape measure
Mitre box
Hacksaw with fine tooth blade
Spline roller and Stanley knife
Aluminium framing
Frame corners
Screen mesh
Spline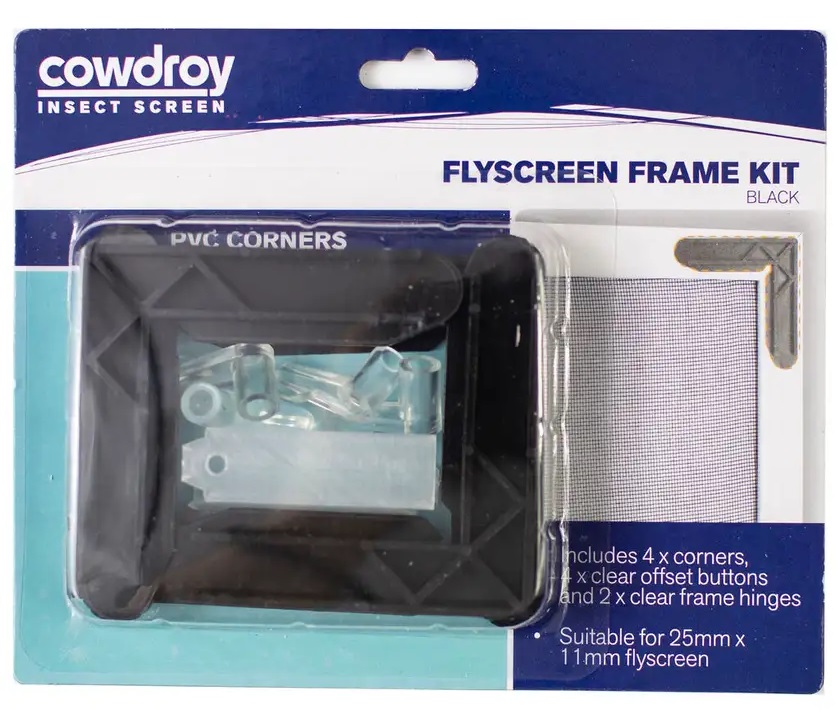 Cowdroy Flyscreen Frame Kit: $5.55
; Includes 4 PVC black corners, 4 clear offset buttons and 2 clear frame hinges. Suitable for 25mm 11mm flyscreen frame
Measure your existing window or door and cut the aluminium frame to fit. A good tip is to use a mitre box. Once you have the lengths for the frame, you need to cut the corners at a 45 degree angle so the pieces fit together. It's also best to use a fine tooth blade with the hacksaw when sawing the corners. Insert the frame corners into the aluminium pieces and push the pieces together.
Once the frame is together, it's time to fit the mesh to the frame. Lay the mesh over the frame and start with a short length. Tack the spline into the frame at the ends and the middle using the spline roller, before running it along the entire length. This will stop the mesh from bunching up. Repeat this step for the longer length, and then work your way around the frame until all the mesh is in place. A
second pair of hands to keep the mesh taut while you are fixing it to the frame will make things easier here.
Cut off the excess spline and trim the mesh with a Stanley knife.
To fix the mesh on an existing fly screen, simply remove the spline and mesh, replace the mesh, and follow the step as above.
All you need to make or repair your flyscreens are available from Johnson Bros. Mitre 10 at Mona Vale and Avalon stores from the frame pieces to the clips and mesh.
Install Some Herbs in Your

Garden - the Natural Insecticides
Another practical way to keep the outdoors insects and spiders where they belong means planting out some herb varieties. There are a multitude of herbs that are known insect repellents, and herbs are one of the easiest plants to grow. Most need little maintenance, and many of them don't mind a little shade.
Known as 'Companion Gardening' adding some herbs can keep a number of insects at bay as well as look after other plants in your garden that are susceptible to insects. The bonus here is, of course, you can then use these herbs in recipes, refreshing Summer drinks and Summer salads!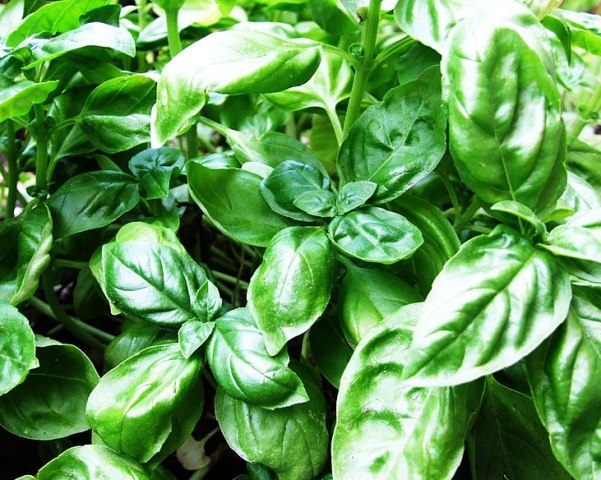 Many of these plants can be used as on-skin natural
repellents
as well.
Before you do that, though, it's advisable to make sure the plant's natural properties will not adversely affect you. Determine your tolerance by rubbing crushed leaves on a small area on your forearm for several days prior to using on a larger scale.
If you're craving a mosquito-free evening on your verandah or deck, think lemon.
Lemongrass
, lemon-scented Pelargoniums and
lemon balm
are some of the ones you can keep in pots or in the garden. Lemon balm is a mint and like all mints, you never have to think about it again after planting—except maybe to cut it back to keep it under control. Speaking of mint, rubbing it on your skin is also an effective way to repel biting bugs. Lemongrass also makes a great tea.
Another plant with outstanding mosquito-repellent properties that's effective against cockroaches as well is
catnip.
Basil
is one of the many herbs you can use to make a natural insect repellent so your summer fun isn't bothered by pesky insects. Basil insect repellent not only works well to keep stinging bugs away, but it has a pleasant aroma and can be grown easily and inexpensively.
Basil is great to place near your outdoor grill or picnic tables, where flies like to gather.
Remember
basil needs to be watered at the roots and not the leaves and a good crop will ensue. You can also add a pot of basil on either side of doorways.
Mint
pretty much repels anything, and that includes flies. Place a few sprigs around your home or when entertaining outdoors rub some on your skin.
Lemon thyme
repels mosquitoes. This hardy herb can adapt to dry or rocky, shallow soil and will thrive in your herb garden, a rock garden or a front border as long as these are in sunny locations. The plant itself will not repel pesky mosquitoes; to release its chemicals, you must first bruise the leaves. To do this, simply cut off a few stems and rub them between your hands.
In fact
lavender, tansy, rosemary
and even
cloves
will keep them at bay. Lavender is especially useful at keeping moths our of clothes -
Keep lavender growing in your deck planters or garden to keep the bugs away. You can also hang dried lavender in your wardrobe, and you will never have to worry about moths eating your clothes.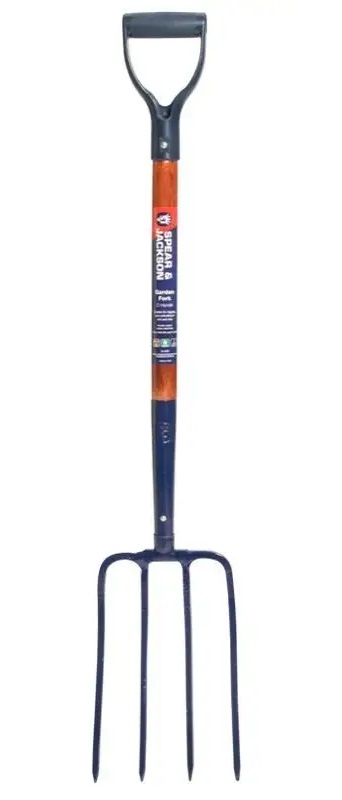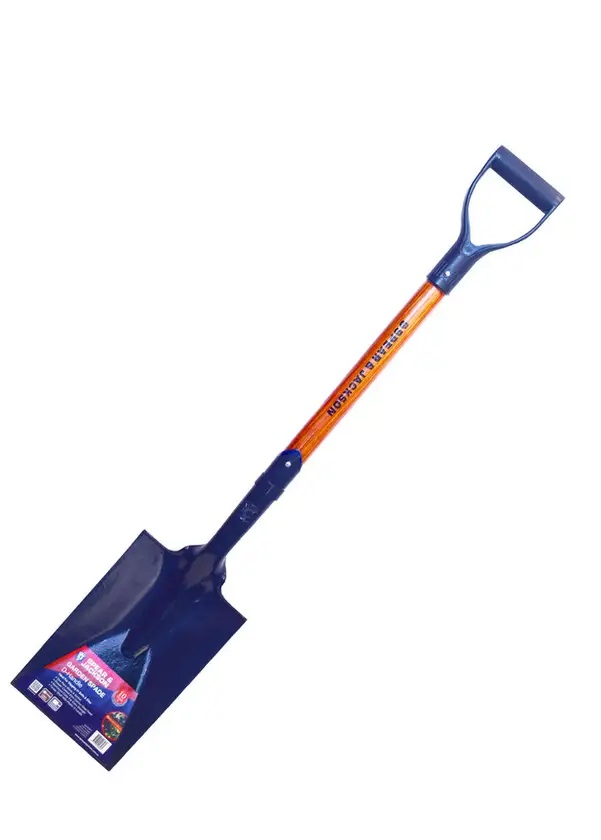 Spear & Jackson Fork or Spade County D Handle; $29.
D grip handle. Reinforced collar. Carbon steel head.
Spade;
Ideal for digging in soils & clay. 2mm carbon steelhead. Reinforced collar. Plastic D handle.
Citronella

,
used in all sort of candles, torches, and insect repellents has proven its insect repelling value, but using the live plant is much more effective. Citronella is a large clumping grass that looks great in flower beds and verandah planters. Try to place your citronella plants near places where people gather for the best effect.
Some of these herbs can also be used to keep pests in the
garden
off favourite plants:
Dill repels aphids, spider mites, cabbage moths and tomato hornworms.
Oregano: Repels many pests and will provide ground cover and humidity for capsicums.
Adding a few or all of the above will add fragrance, beauty and edible plants to your garden. Planting them side by side in either your garden or in planter boxes that can be moved to where you want to use them; around the barbecue area or next to entrance doors, will provide year round insect repellents that are attractive - especially when flowering.
Johnson Brothers Mitre 10 have a wide range of herbs and seeds as well as planter boxes of all shapes and sizes to get your herb garden started. Pop into the Green Life Garden Centre at Mona Vale and get inspired.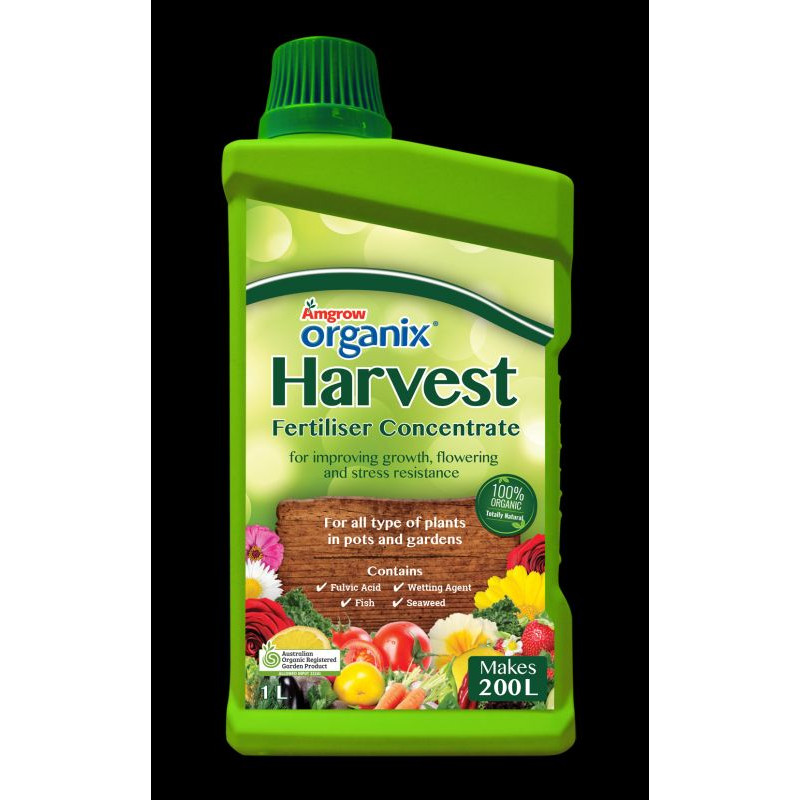 Amgrow 1L Concentrate Liquid Harvest Fertiliser: $24
All natural ingredients. Helps increase healthy plant growth. Suitable for all types of plants.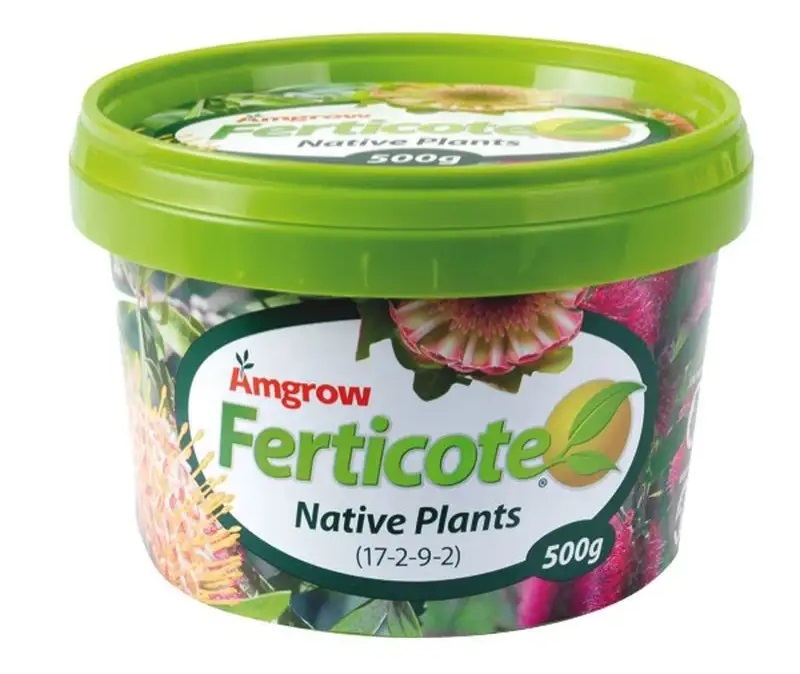 Amgrow Ferticote Native Plants Fertiliser 500g: $10.35
. Rich in Nitrogen and Iron. Controlled release fertiliser. Promotes healthy and strong growth. For Australian native plants. Lasts 6 months.
Using Herbs Indoors to Repel Insects
There are other things in your kitchen that act as insect repellents as well.
Ants are one of the most frequent home invaders and one of the easiest to deal with in a sweet-smelling, natural way. Spraying lemon juice or vinegar along the path where they're entering the house works as well as insecticides. Mint and tansy are two herbs that are especially effective in keeping ants away. Crumble some leaves around trouble spots, place a few plants on a windowsill or even plant some just outside your door. Both are care-free hardy perennials that will come back year after year, and mint's purple flowers and tansy's yellow buttons will add colour to your doorway. Hot pepper flakes are a bit messier and less aromatic and can get the job done as well, but not good if you have pets that may decide to 'clean them up' or little children who may be equally drawn to the bright red flakes.
In the kitchen, seal all your food in containers— especially attractive nuisances like sugar and flour.
Bay Leaves,
used for it's fragrance in cooking, is a scent moths, flies, mice, earwigs and cockroaches do not like. If you don't have fresh bay leaf plants, you can use dried bay leaves to get the same results and put some anywhere these insects have been spoiling food or an area - even in the flour or pasta container itself.
The most seen spider coming indoors during Summer is the huntsman which will seek out a dry corner prior to rain. These are harmless if left alone and will get rid of those mosquitoes who do sneak through. If you still don't want them indoors, encourage the bravest member of the family to get them back outdoors when they can feast on ticks, mozzies and flies and work their magic for you that way.
The Johnson Brothers Mitre 10 Christmas Catalogue: Gifts For The DIYer - Gifts For The Chef - Gifts For Everyone
Specials available until December 24th, 2022 - online catalogue available HERE and Gift ideas for every budget HERE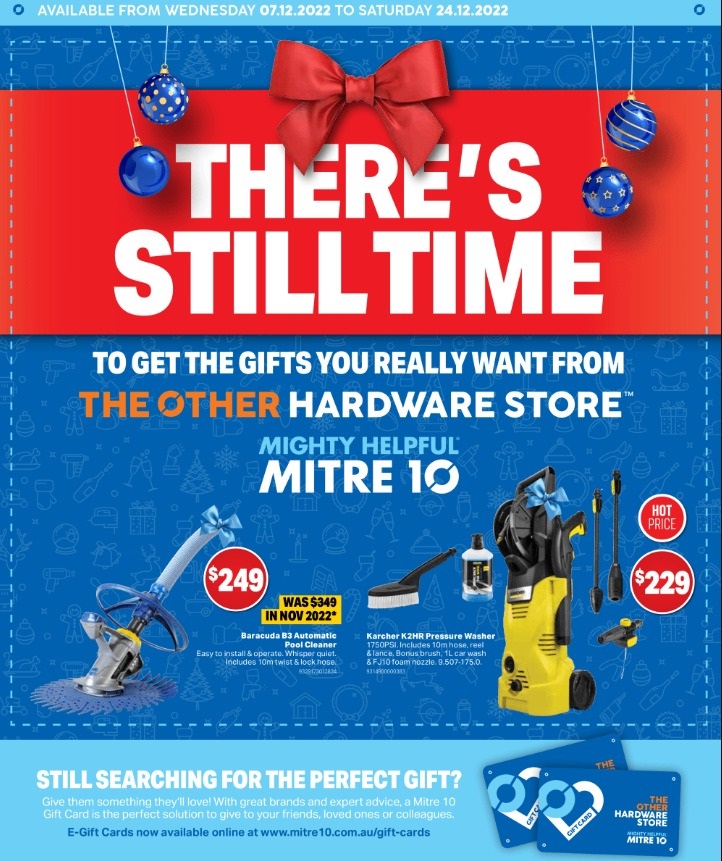 Some examples: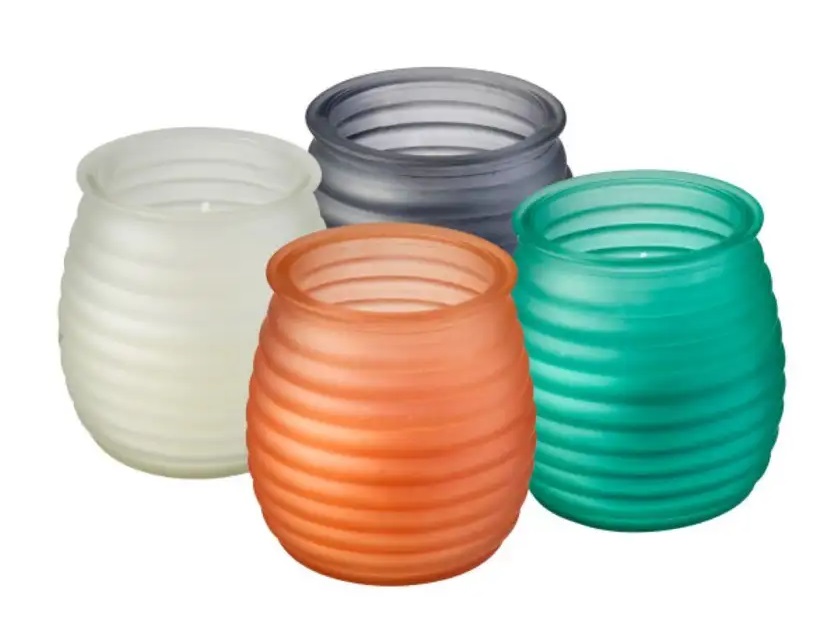 Waxworks Citronella Glass Jar Candle: $7 each - Vibrant modern colour assortment to liven up any outdoor entertaining area. Add ambience to outdoor entertaining. Made from quality materials for a cleaner burn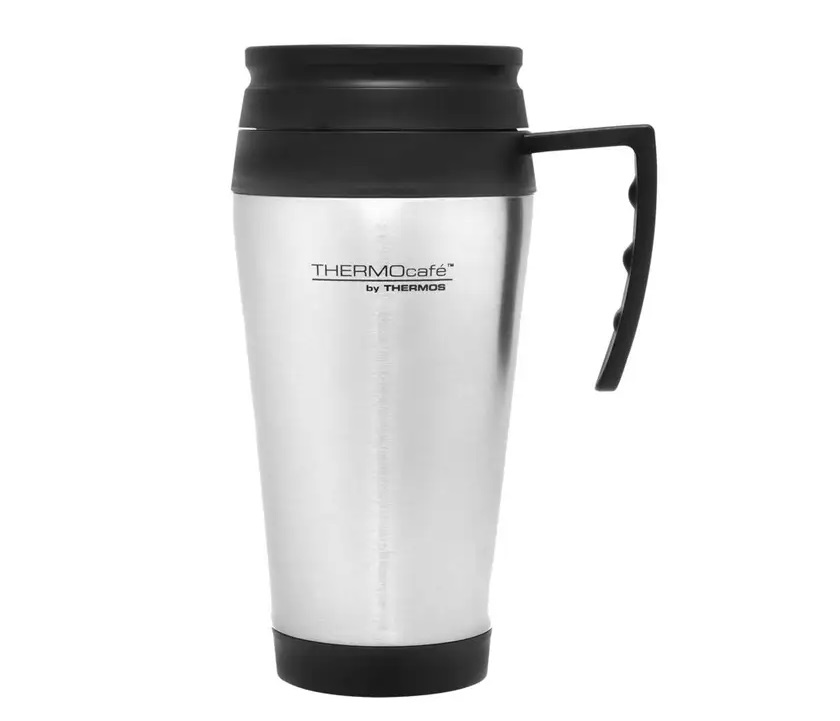 THERMOcafe 400ml Stainless Steel Outer Foam Insulated Travel Mug: $12.99 - Double-wall foam insulation retains hot or cold temperatures. Durable stainless steel exterior with easy to clean plastic liner. Spill-resistant slide lock lid. Will fit most vehicle cup, holders.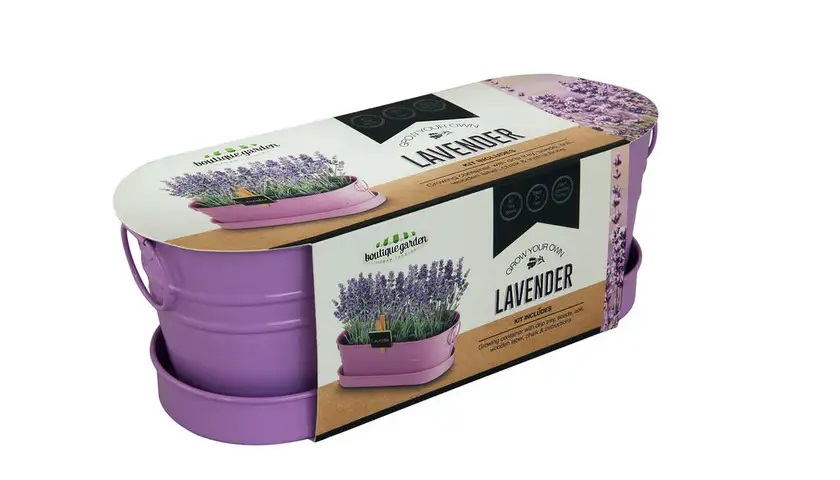 Grow Your Own Lavender Windowsill Tin: $17.95 - Contains Lavender seeds and soil. Easy to grow. Bright coloured galvanised tin. Drip tray included. Grow inside the home or outside. Also available: Grow Your Own Sunflower and Grow Your Own Strawberry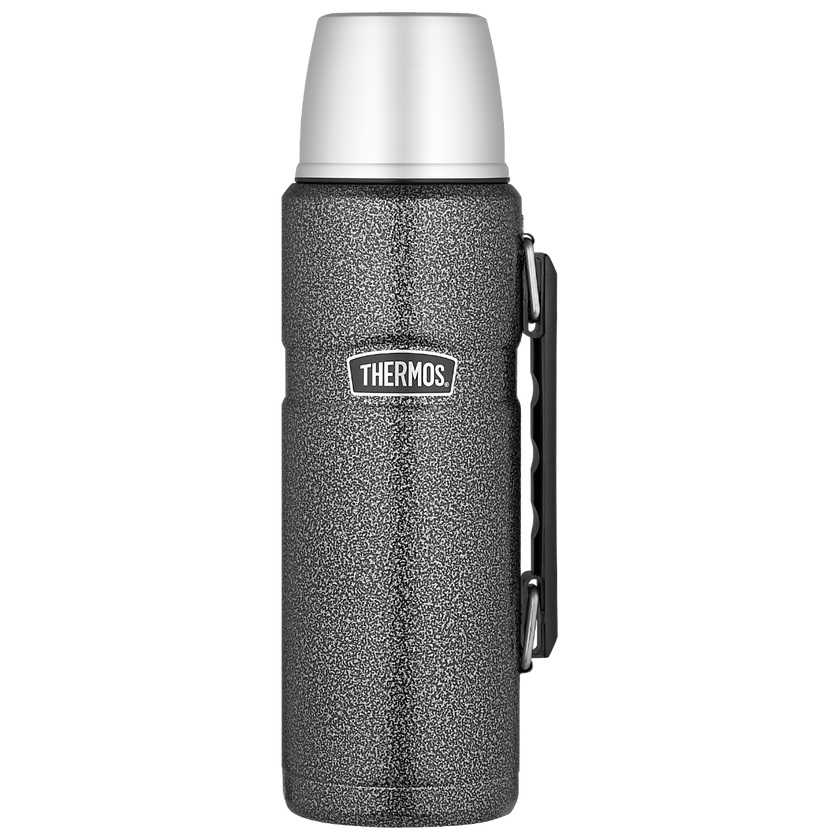 Thermos Stainless King Vacuum Insulated Flask Hammertone: From $25 RRP $41.99 - Thermos vacuum insulation technology for maximum temperature retention, hot or cold. Durable stainless steel interior and exterior. Twist and pour stopper lets you pour without removing the stopper. Cool to the touch with hot liquids, sweat-proof with cold.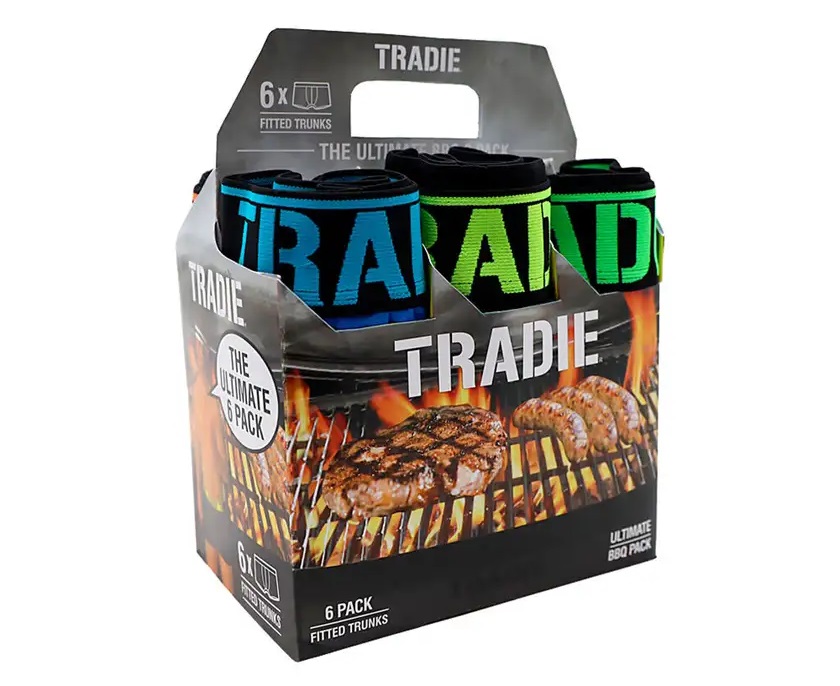 Tradie Ultimate BBQ Pack Fitted Trunks - 6 Pack: From $30 RRP $40.05 - Extreme comfort. Fully lined pouch. Cotton stretch that moves with you. Cotton / elastane.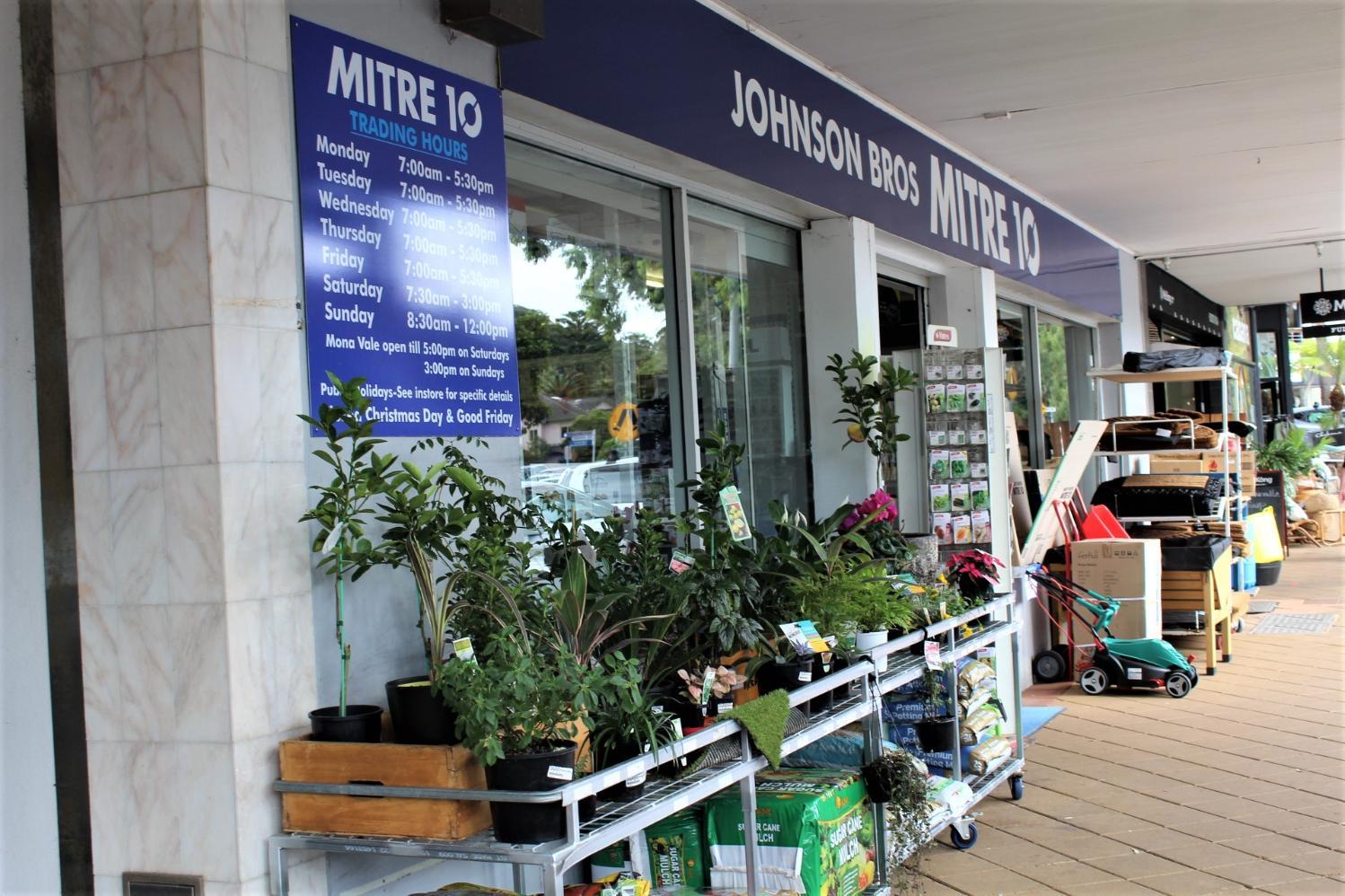 Greenlife garden centre at Johnson Brothers Mona Vale
Johnson Brothers Mitre 10: Serving Our Community Since 1955
The Independent Hardware Group has awarded Johnson Bros Mona Vale the best in state at the IHG state awards and heads to the national finals on the Gold Coast in February 2022.
Congratulations to the store in Avalon Beach as well, which won best in village.
Johnson Brothers say; ''Thank you to all of our amazing staff and customers for being awesome!''
IHG is Australia's largest home improvement wholesaler supplying more than 1,500 stores nationwide. These stores cater to a broad range of Trade and DIY customers and range from large format warehouses to convenience operations and Trade centres, as well as frame and truss sites in two States.
Under the IHG network, there is a clear mandate to support the growth of Independents within the hardware sector in Australia by helping them to be 'The Best Store in Town'.
The culture of IHG is built on being a low cost and transparent business partner to members, with an unwavering commitment to protect and grow a sustainable independent hardware sector for the long term.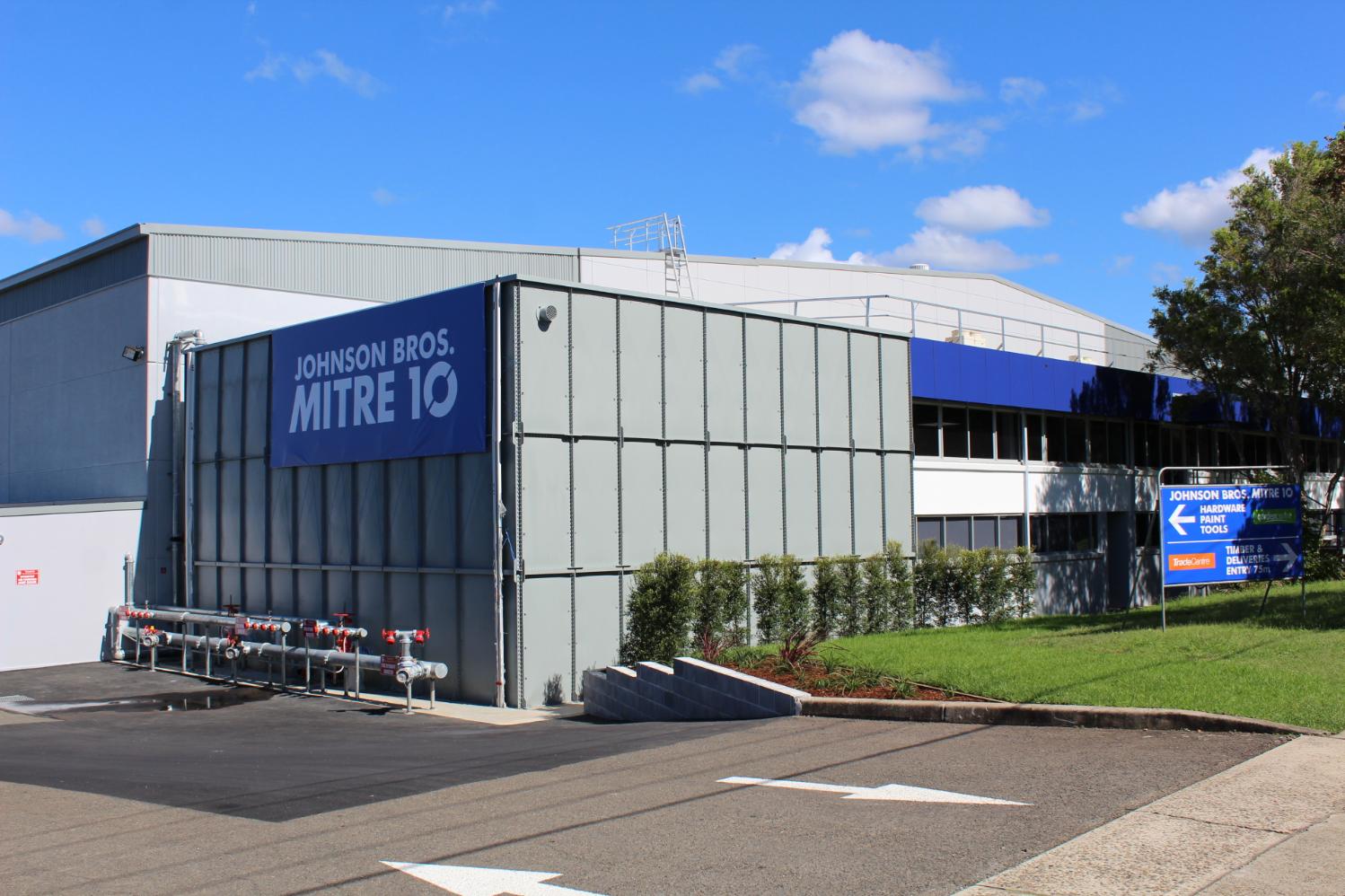 JBH Design Centre
JBH Design Centre is a tool for builders and DIY'ers to assist in the fit out of houses. It has displays of kitchens, Bathrooms, Doors and Storage as well as knowledgeable staff to assist in making house fit out painless.
Visit: http://jbhdc.com.au/
On Facebook: https://www.facebook.com/design.centre.jbh/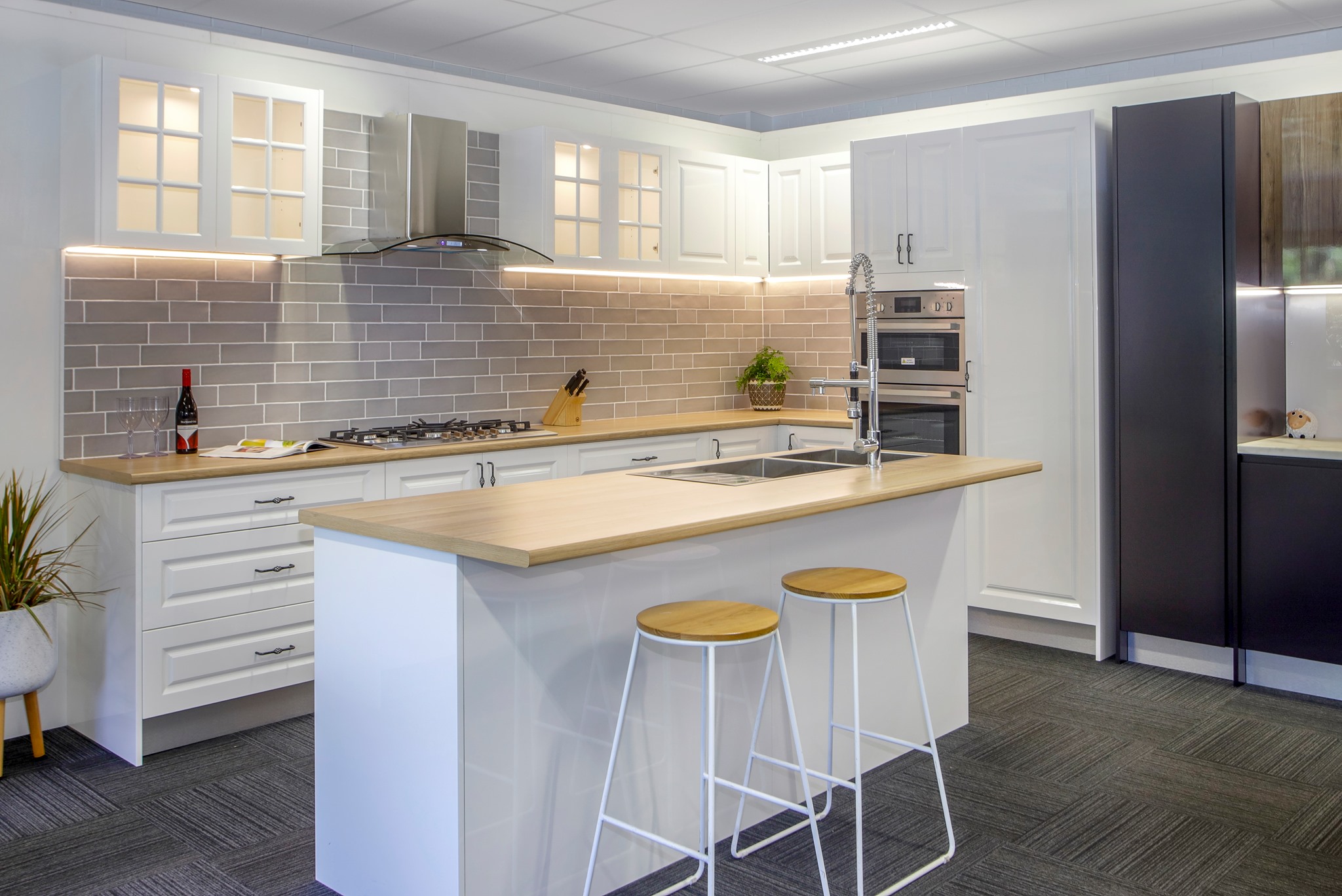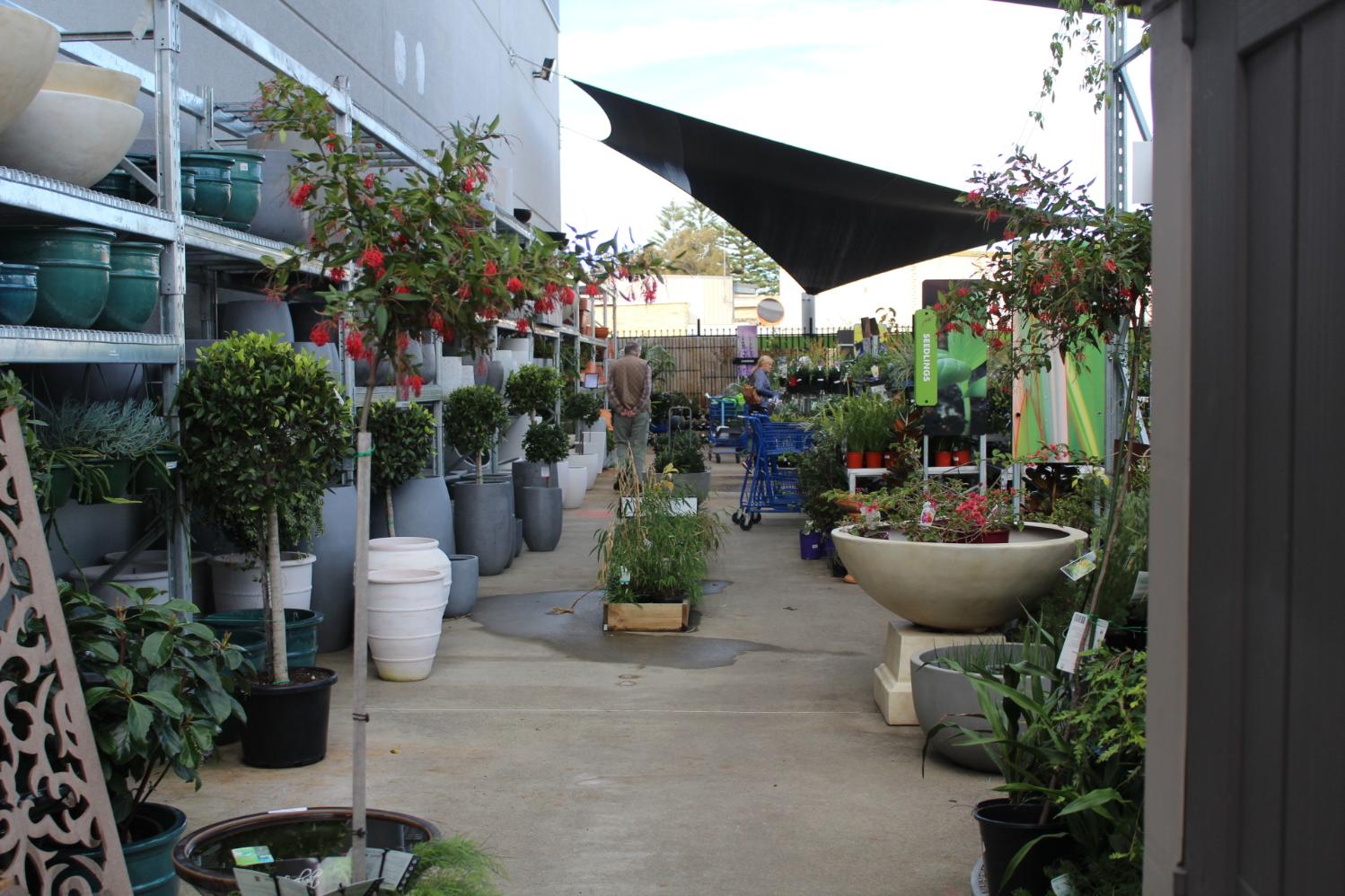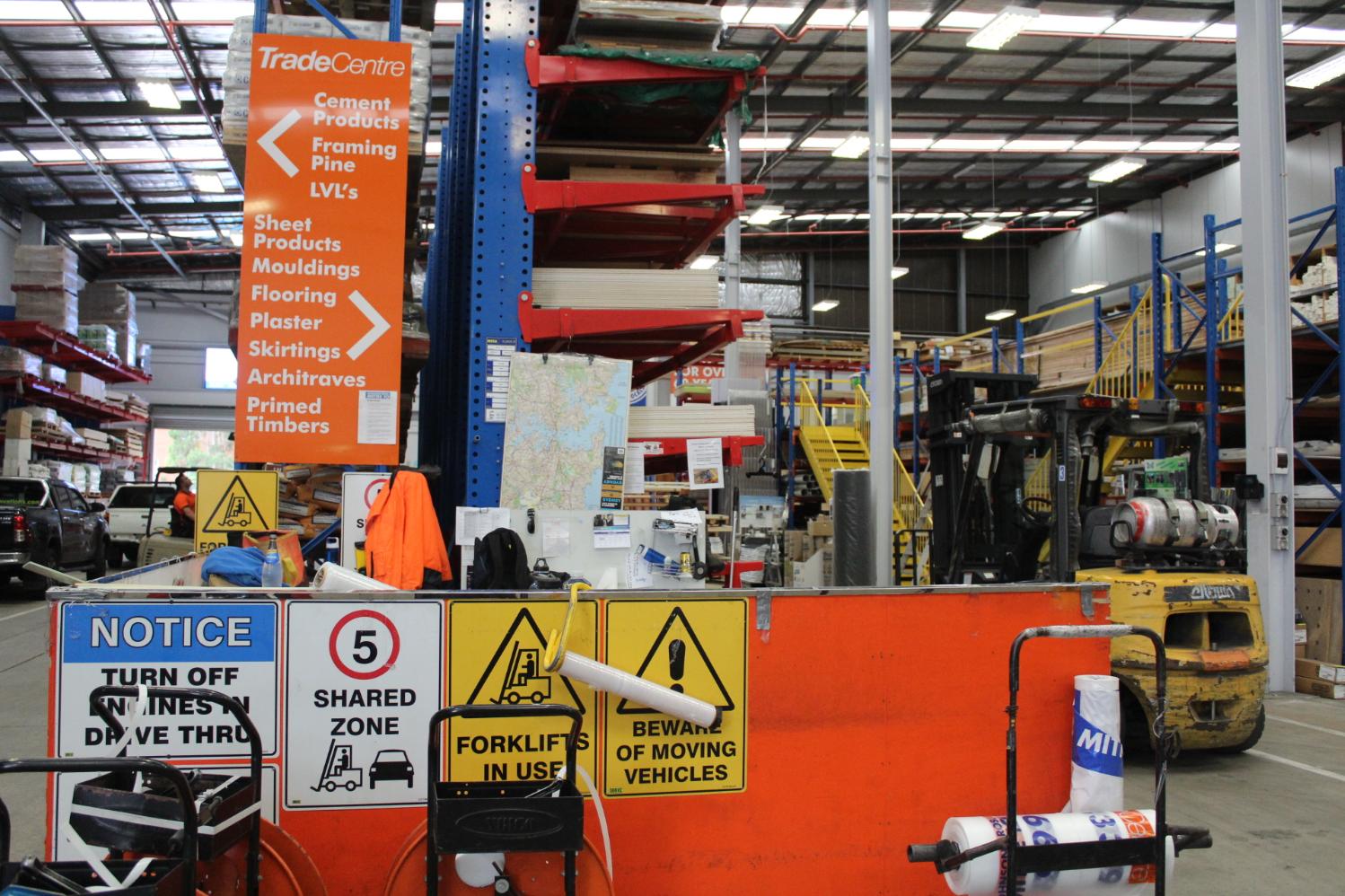 Johnson Brothers Mitre 10 Trade Centre at Mona Vale - everything you need under one roof.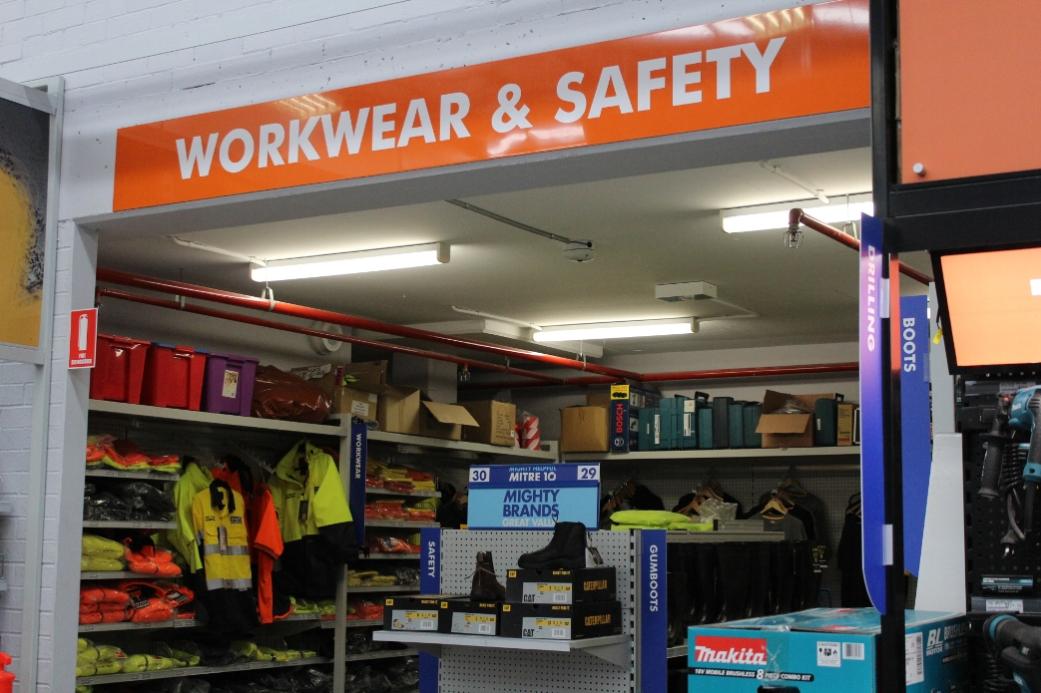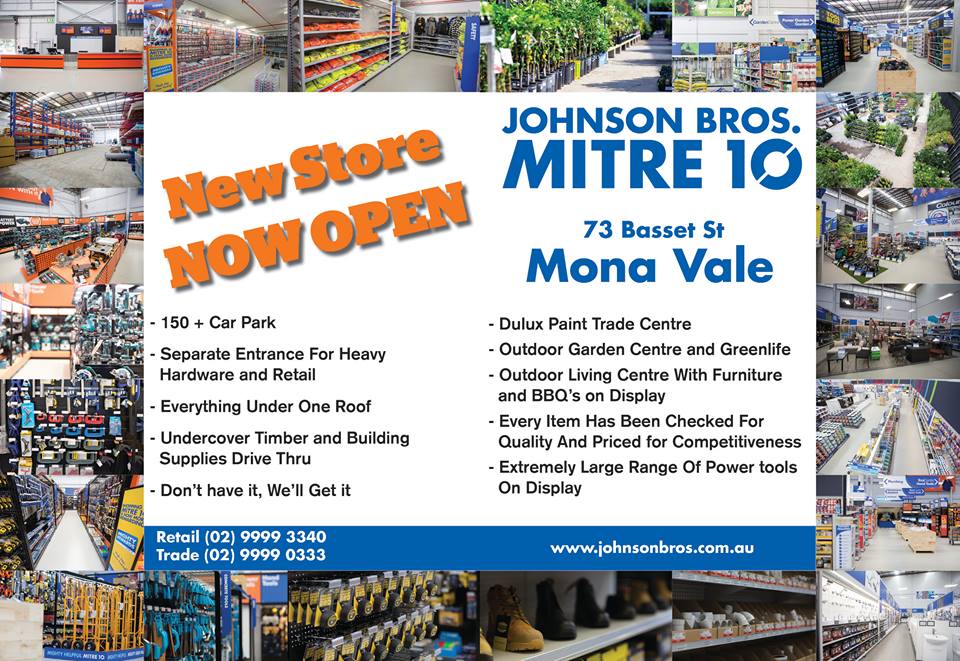 Johnson Brothers Mitre 10 New Store
73 Bassett Street
Mona Vale - Online Store: Jbhmv.Com.Au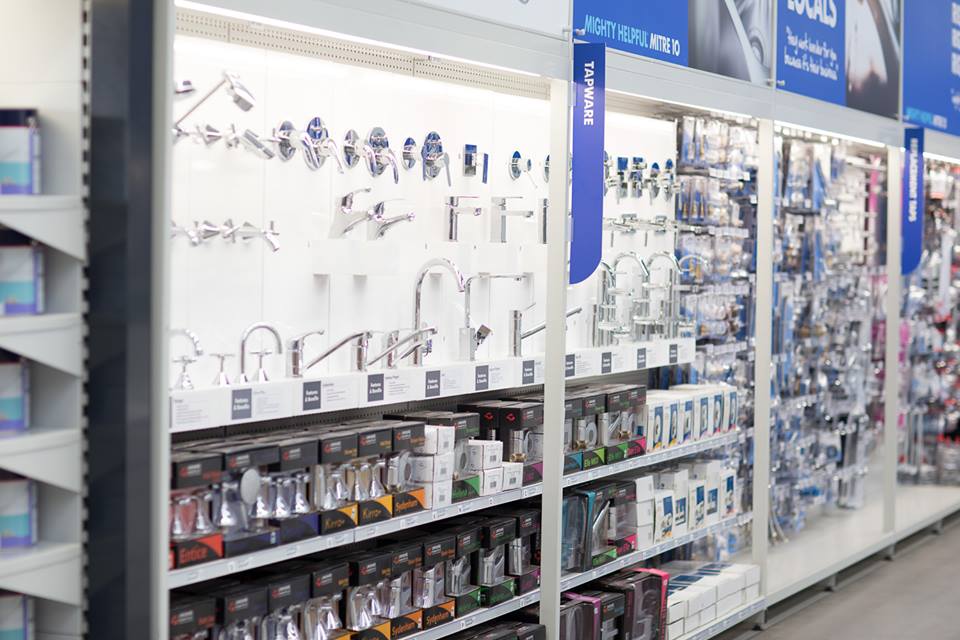 Products advice is available from the trained friendly staff at Narrabeen, Mona Vale and Avalon Johnson Brothers Mitre 10.
Click on logo to visit Johnson Brothers Mitre 10 website
Johnson Bros Mitre 10 - Avalon (02) 9918 3315
Johnson Bros Mitre 10 - Mona Vale (02) 9999 3340
JBH Timber & Building Supplies (02) 9999 0333
JBH Fencing & Landscape Supplies (02) 9970 6333
www.johnsonbros.com.au Online store: jbhmv.com.au

Bob, John and Robert Johnson, 2013 - photo by A J G.
Important
All information and tips in this publication are of a general nature only and neither Johnson Brothers Mitre 10 or Pittwater Online News does not warrant the accuracy or completeness of the information and tips in this publication. This publication is not intended to be a substitute for expert advice.
Johnson Brothers Mitre 10
advises you to always consult an experienced and qualified person when undertaking jobs of this kind (including consulting a qualified tradesperson such as an electrician or plumber where relevant expert services are required).
You should also consider any safety precautions that may be necessary when undertaking the work described in this publication (including wearing any necessary safety equipment such as safety glasses, goggles or ear protectors or hard hats). The information and tips in this publication are provided on the basis that
Johnson Brothers Mitre 10
and
Pittwater Online News
excludes all liability for any loss or damage which is suffered or incurred (including, but not limited to, indirect and consequential loss or damage and whether or not such loss or damage could have been foreseen) for any personal injury or damage to property whatsoever resulting from the use of the information and tips in this publication.
Pittwater Online News and
Johnson Brothers Mitre 10
also advises there may be laws, regulations or by-laws with which you must comply when undertaking the work described in this publication. You should obtain all necessary permissions and permits from council and/or any other relevant statutory body or authority before carrying out any work. Major projects published in this publication always list these and/orlinks to where you may research what your own project requires to meet regulations.