April 23 - 29 2023: Issue 580

It's starting to get Cold: 11 Ways to keep your home warm, safe and save money this Autumn and Winter - what to look for in a heater - the list!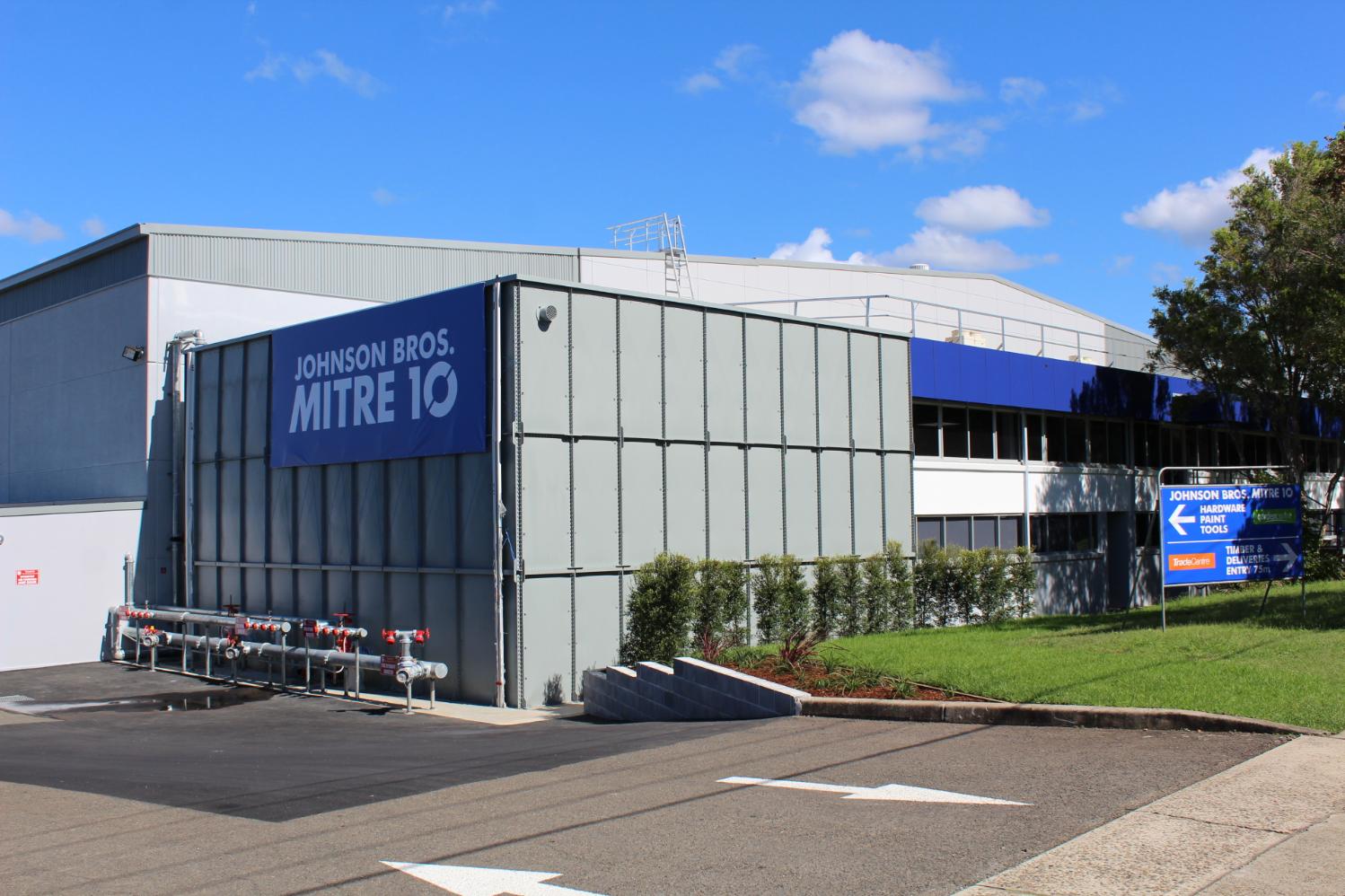 There's no point denying it any further - we're now definitely in Autumn and heading towards Winter with dustings of snow already hitting the ground recently in western parts of NSW and the weather turning from mid Autumn warmth just days ago to early morning coolness.
Heating homes accounts for over 70% of some household energy consumption. So reducing this figure, while keeping homes warm, not only cuts energy bills, but helps reduce carbon emissions. This Issue a few timely tips to keep your toes and fingers warm and the power bills down.
It's also worth looking at what the state government may offer in rebates to meet energy costs. In NSW residents may qualify for a number of rebates and discounts. There's information for pensioners, families to help you and other offers to help improve the energy efficiency of your home. To find out more, visit: energysaver.nsw.gov.au/households/rebates-and-discounts
1. Use your curtains or blinds
Heat from the sun is free so let's not waste it. Open your curtains to let the sunlight in during the day and take that chill edge off the air within. When it gets dark, shut your curtains or blinds, which act as another layer of insulation and keep warmth in your rooms. You should also make sure you don't have any leaks or gaps so that the warm air can stay in and the cold air stays out – this also helps to reduce condensation.
2. Use timers on your central heating
Turning the heating on a little earlier, such as half an hour before you get up in the morning, but at a lower temperature is cheaper than turning it on just as you need it at a higher temperature. This is because these heat up at a constant speed whether you set your thermostat to 20°C or 25°C. When the room is warm turn it off. Unless it's bitterly cold your heated rooms will maintain this heat level for a few hours. There's no point to leaving your heating on low all day as then you're just paying for heat when you don't need it.
3. Turn down the dial
While on central or radiant heating, you probably don't need it up as high as you think. The World Health Organisation previously recommended a minimum temperature of 21°C in the living room, but Public Health England, where they definitely get a decent fall of snow each Winter, has revised this to 18°C in 2014. Research shows that turning your thermostat down by 1°C could cut your heating bill by up to 10%. So keep the dial at 18°C, save money and avoid the negative impacts of a cold home. It may feel a bit like an English Summer to begin with ..... but it's certainly just as comfortable as being outdoors in our own early Spring.
4. Maximise your insulation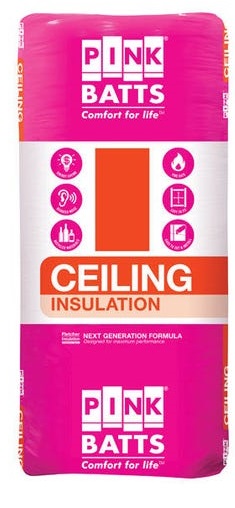 When it comes to heat, around 25% is lost through the roof. This can be easily reduced by installing 25cm of insulation throughout your ceilings. It's also worth seeing what's going on in your walls, as around a third of the heat in an uninsulated home is lost this way. Cavity wall insulation could save up to $300 or more a year in heating bills. If you plan to install insulation yourself, be sure you can do it safely. If you are unsure about any aspect of the job, contact a professional. Insulation, and installation also needs to adhere to Building Codes of Australia regulations and relevant Australian standards.
When choosing insulation, the most important factor is the R-value, which measures a material's capacity to resist heat flow. The greater the value, the better the insulation and the lower your power bill.
Bulk insulation is suited to colder climates – like a quilt it traps air in still layers. It can be made of materials such as fibreglass, polyester and natural wool and comes in batts, blankets or loose fill. If you are keen to go green, ask a professional installer or manufacturer about using recycled materials.
Reflective insulation is usually aluminium foil laminated onto paper or plastic. Spray polyurethane foam (SPF) has grown in popularity in recent years. The insulation is made on site by mixing and spraying chemicals that react and form a foam, which is used to fill cracks and gaps.
Good insulation in a home will also reduce heat when it counts - Summer, and that, in turn, will cut down the need for fans, air-conditioning and the associated energy costs.
5. Move your couch
It might feel great to have your favourite seat in front of the heater, but it's absorbing heat that could be warming your home. By moving it away from the radiant heat source, hot air can circulate freely. The same goes for your curtains or drying clothes – keep them away from the radiator so that you can get the most out of your heat source. Better yet, have a look at the great range of heaters you can now buy which come with in built circulating air systems - these will send the heat out into the room and heat the space a lot quicker and a lot more gently than those which 'bake' your skin. These heaters can also, once they've taken that icy chill off the room, be simply turned off again.
6. Wrap up warm
Although it's nice to get around in bare feet or thongs and stick to t-shirts so you can flap your arms around all year long this can get to the point of being ridiculous when it's icy and put your health in danger. I know its a bit old-fashioned but those who wear singlets rarely get sniffles, or cold, and if your toes are turning bright red then blue, put some socks on!
Investing in a decent pair of slippers, putting on a long sleeved t-shirt or real wool jumper will reduce your need to turn the home into a Summer-like temperature or turn up the heat. Autumn and Winter air can actually be a bit of a tonic, especially when it's blowing straight out of Antarctica, exhilarating, clean, bracing. Keep those indoors shoes off, shirts off yoga moments but once you're done, rug up, just as you would after any sports when you start to cool down.
7. Block out the draughts
Yes; spend $5 and get yourself some draught stoppers for those doors. Even a simple solution such as a making your own sausage dog draught stopper will help keep the warmth in your home. It is estimated that DIY draught-proofing your doors, windows and cracks in the floor could save $150 per year. You can do this yourself for very little cost. Self-adhesive rubber seals around doors and windows and door draught stoppers are relatively cheap and easy to install. So it's worth getting those doors and windows sealed before Winter properly kicks in.
8. Install thermostatic radiator valves
Research at the University of Salford has shown that installing heating controls and thermostatic radiator valves results in energy savings of 40% compared to a house with no controls. These work by allowing you to programme your heating to come on at predefined times – so you only use energy when you need it. New smart technology can also be controlled remotely via your mobile so you can turn on your heating on the way home, ensuring it's nice and toasty when you arrive.
9. Upgrade your heater or HWS
As mentioned above, if your heater or central heating is more than 10 years old, it may be time to replace it with a new, more efficient model. Depending on your preferred type and house, you could save up to $750 with a new A-rated energy saving version. These use less energy to produce the same amount of heat. Plus, if it's new, you're less likely to have any issues going into the Winter season. If you already have a great model, it's time to have it serviced before something goes 'bang!' one cold and frosty night. If you're pulling the radiant portable gas or electric heater out of the cupboard now, it's time to give it a clean and get rid of any dust that may have built up so you're not breathing this in, or starting the kind of fire you don't want, with its first use, or inhibiting its ability to work well - again saving you money.
Likewise with your hot water service - if it's getting on in years it may be costing you money. Upgrading to an insulated model will bring down the power bills dramatically as you won't be paying to keep water incessantly hot. There's also a great range of instant heat models available today.
10. Buy some covers for your skylights
This may not apply to everyone but as more and more of us are installing skylights to brighten corners of our homes instead of running up electric and carbon bills with all-day and half the night electric lighting, if you don't have a screen you can pull across to keep the heat in at night, it may be worth looking into doing this now. As you have installed insulation in your roof to keep the heat in in Winter or the heat out in Summer, installing a skylight blind would make sense too. There's motorised and manual versions available and these will, in turn, save your heat and save your dollars.
11. Choose a heater that will match your budget and where and how you will use it + change the battery in your fire alarms
One of the ways we blow the energy budget when it gets colder is to run the wrong heater in the wrong space for too long, especially if you do not have solar panels on the roof and storage for the same to use when needed. There are usually 3 options we look at in these.
Small fan heaters are less expensive to buy, but can have higher running costs and will only heat a relatively small space. They're good for a short blast to take the chill off a room but not for sustained heating over a few hours or longer.
Oil column heaters may be the cheapest on the market to run (on average) – but only by a narrow margin ahead of convection heaters (like panel and micathermic panels). There are some comfort trade-offs for that cheap running cost, primarily being slow to heat and ineffective at heating a whole room if they don't have a fan. Choice advises that if you have a reversible ceiling fan, it'll help disperse the heat around the room more evenly.
Convection heaters usually have a fan which enhances the convection effect by forcing the warm air from the heater. When you use the fan, the room will heat up more quickly and evenly. Without it, the air is more likely to form horizontal temperature layers which could leave you with cold feet – particularly if there's not much movement in the room. The fan will break up these layers to a certain extent. With so many options in this range coming onto the market, there will be one to suit your home and its room sizes. These can be free standing or mounted on a wall - think about what will best suit you and your home; do you want something that will be more portable or will you want to heat one main room only?
What to look for; does it have:
App compatible; Whether you can control the heater via an app on your smartphone.
Fan; check if the heater has a fan to help spread the heat around the room. Also ask about the noise level - you don't want a small aeroplane noise in your rooms drowning out conversation of music.
Frost watch; great for colder mornings. This feature keeps the room at a low temperature (about 5°C), to avoid frost or freezing in the room, with relatively little power consumption.
Timer: a digital or mechanical timer that allows you to set the heater to run at specific times or periods. Some timers don't have an option to turn the heater on, but only turn the heater off after a set period (so that it won't run all night).
Thermal cut-out: this prevents the heater from overheating and potentially causing damage or even a fire.
Thermostat: maintains a pre-set temperature.
Tilt switch: this switches the heater off if it tilts over or falls. Some models don't state whether they have one, but still turn off when pushed over.
Fan-only option: For models with a built-in fan, as if the fan can be used on its own without heating? This is handy for cooling in summer.
Cord storage: check whether the power cord can be neatly stored, such as on hooks on the heater, when moving or packing away the heater.
And of course, while on heaters - please replace your fire alarm batteries as we head into colder weather and do not place anything flammable, such as clothing you want to dry, near heaters.
But wait, there's MORE! Fire and Rescue NSW provide a Winter Safety checklist to help prepare you, your family and your home for a safe winter. Download that HERE
The Johnson Brothers Mitre 10 Stores Stock All You Need To Warm Up Your Home And Keep The Energy Bill Down: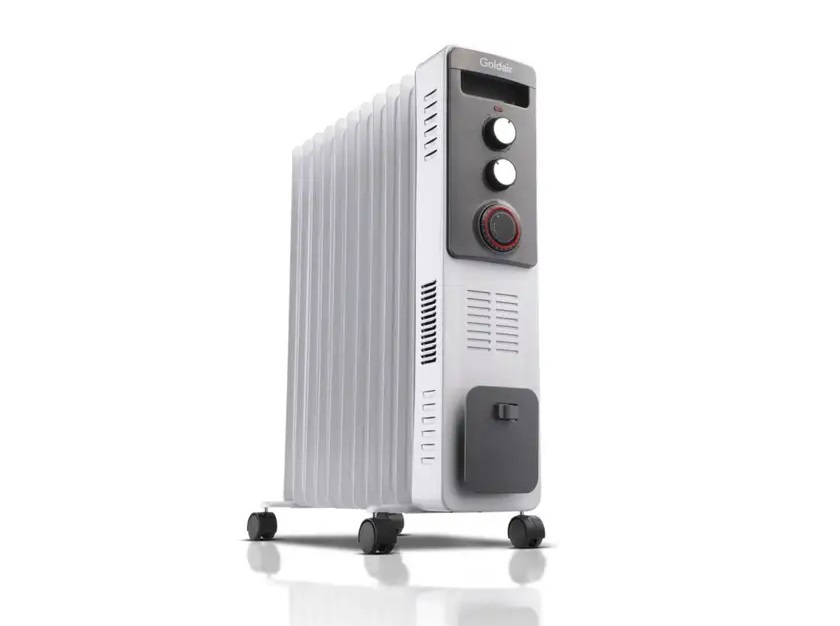 Goldair 2400W 11 Fin Dual Tech Oil Column with Turbo & Timer: $149.00

Great for large rooms. Has 3 heat settings and an adjustable thermostat. An independent ceramic fan. Features a 24-hour on/off timer with an integrated carry handle. Has overheat protection with a safety tilt switch. Dimensions are H630 x W240 x D520mm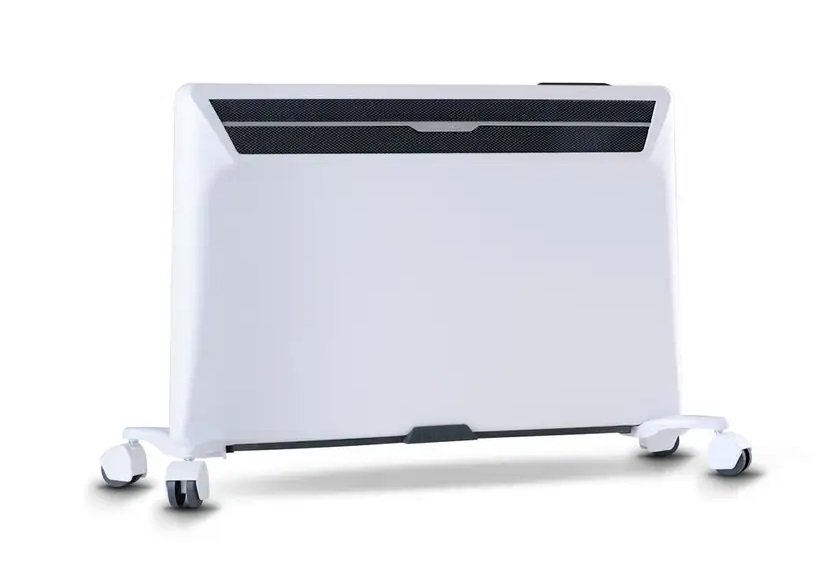 Goldair 1500W Inverter Panel Heater With Wi-Fi: $159.00

Designed with 5 heat settings and overheat protection for better control. Inverter technology with adjustable thermostat for maximum savings. Features an LCD display and wall mountable or portable on castors. 24-hour timer Wi-Fi with App. 3-year warranty for better peace of mind. Dimensions are 101 x 110 x 430mm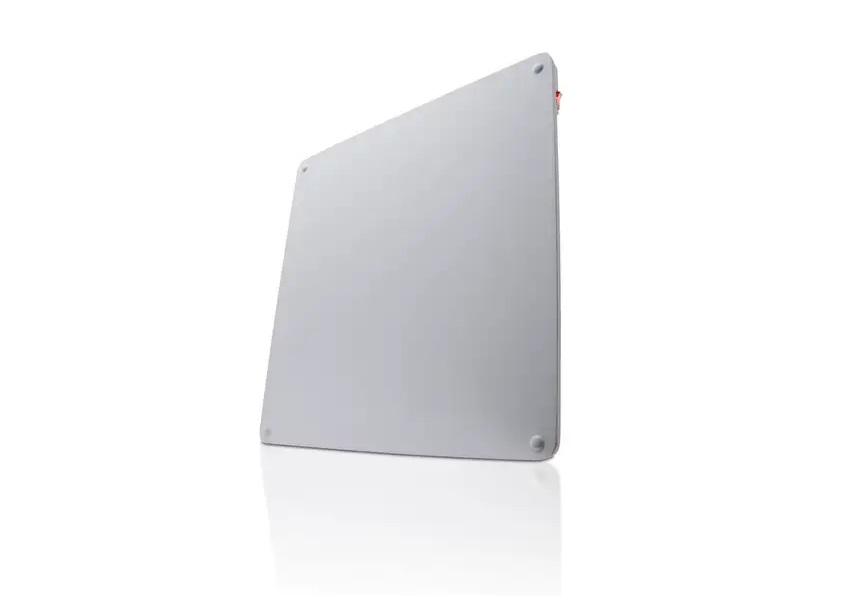 Goldair 425W Ecosave Panel Heater: $69.00
Great for small to medium rooms. Wall-mounted with a paintable surface. Silent operation. Overheat protection. Dimensions are H600 x W600 x D30mm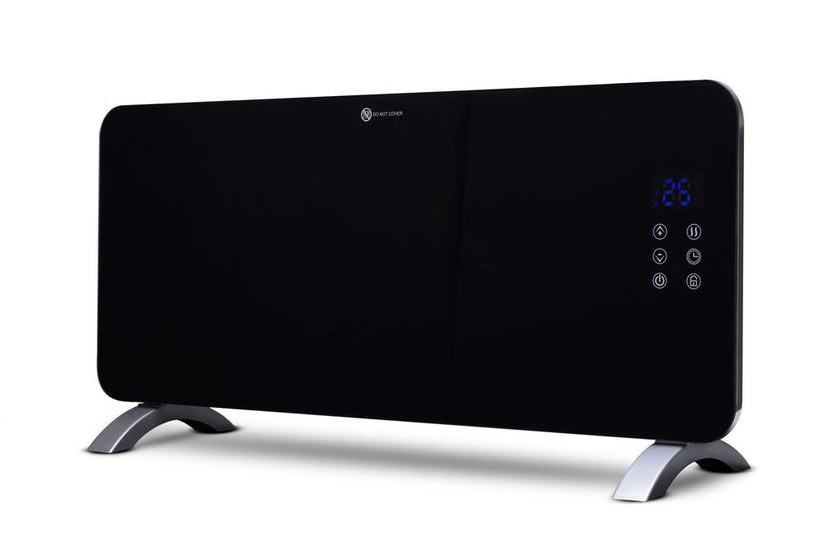 Goldair Glass Panel Heater WiFi Enabled 2000W: $129.00
2000W. Adjustable thermostat. LCD display. Timer. Free standing floor heater. Black.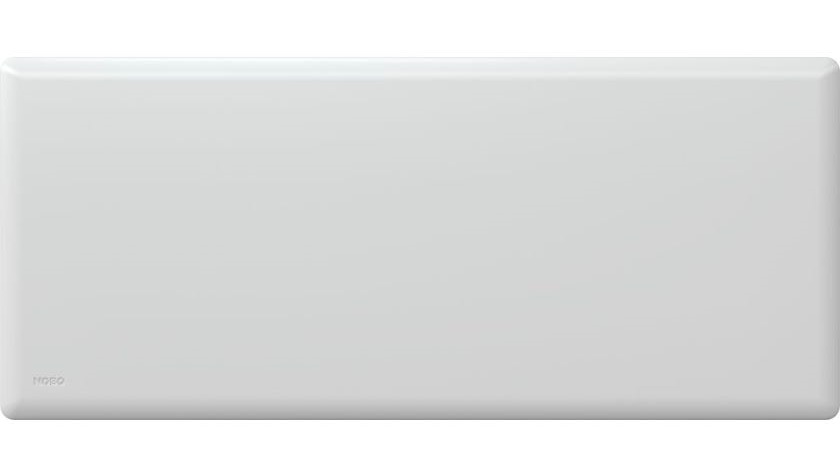 Nobo Slimline Panel Heater with Thermostat White 1.25KW: $379.00
Supplied with castors and wall mounting bracket. Child lock safety. Adaptive start feature. Suitable for room size of 12.5m2. Adaptive start feature. Limited lifetime warranty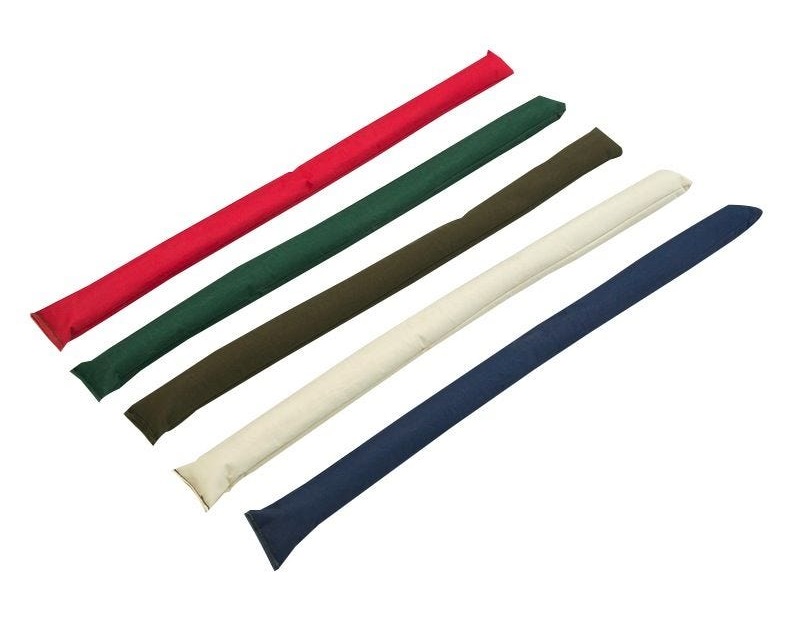 Romak Sausage Draught Stopper: $6.85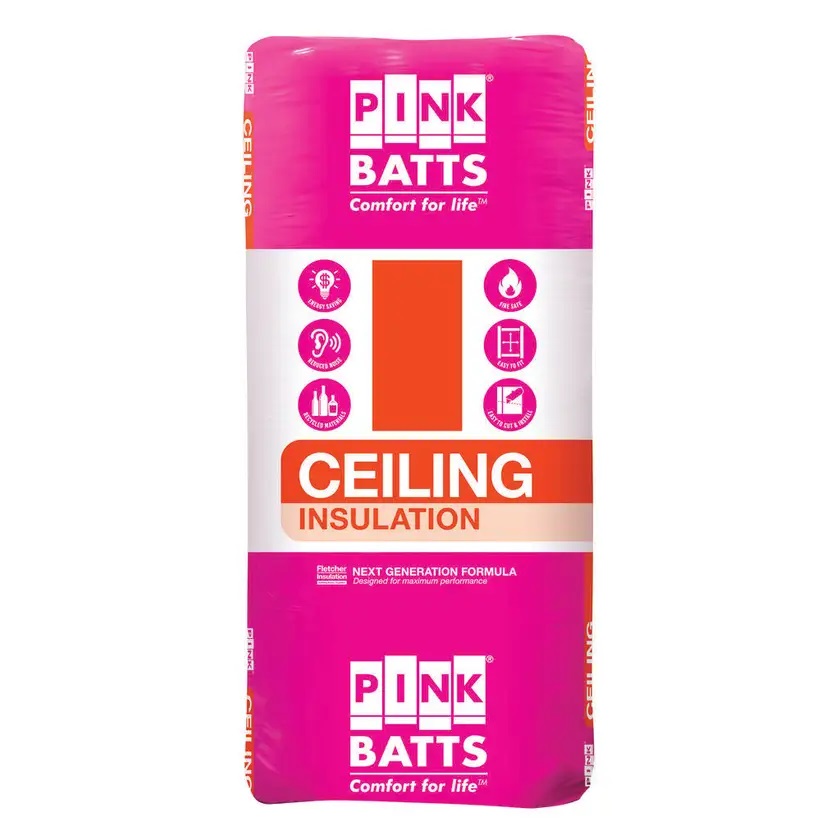 Pink Batts R4.1 Insulation Ceiling Batts 1160 x 430mm Pack 10: from $51.00 - Coverage: 5.6m2.
Pink Batts R4.1 Insulation Ceiling Batts keep your home cool during summer heat waves and warm during chilly winters by providing excellent thermal insulation properties. An innovative manufacturing technology makes Pink Batts much softer to touch and easier to handle when comparing them to traditional glasswool insulation. You won't have to worry about replacing them any time soon as they maintain their firmness and remain in place to ensure an ongoing thermal performance. On top of being completely safe to use and non-combustible, Pink Batts Next Generation organic binder produces glasswool batts that do not harm the environment, with up to 80% recycled materials used in the production.
VELUX Manual Blockout Blind DKL: from $233.00
Manual operation (for in-reach use only). Unique installation system allows for easy installation. Can be stopped at any position. Reduces heat by approximately 40% and loss of heat.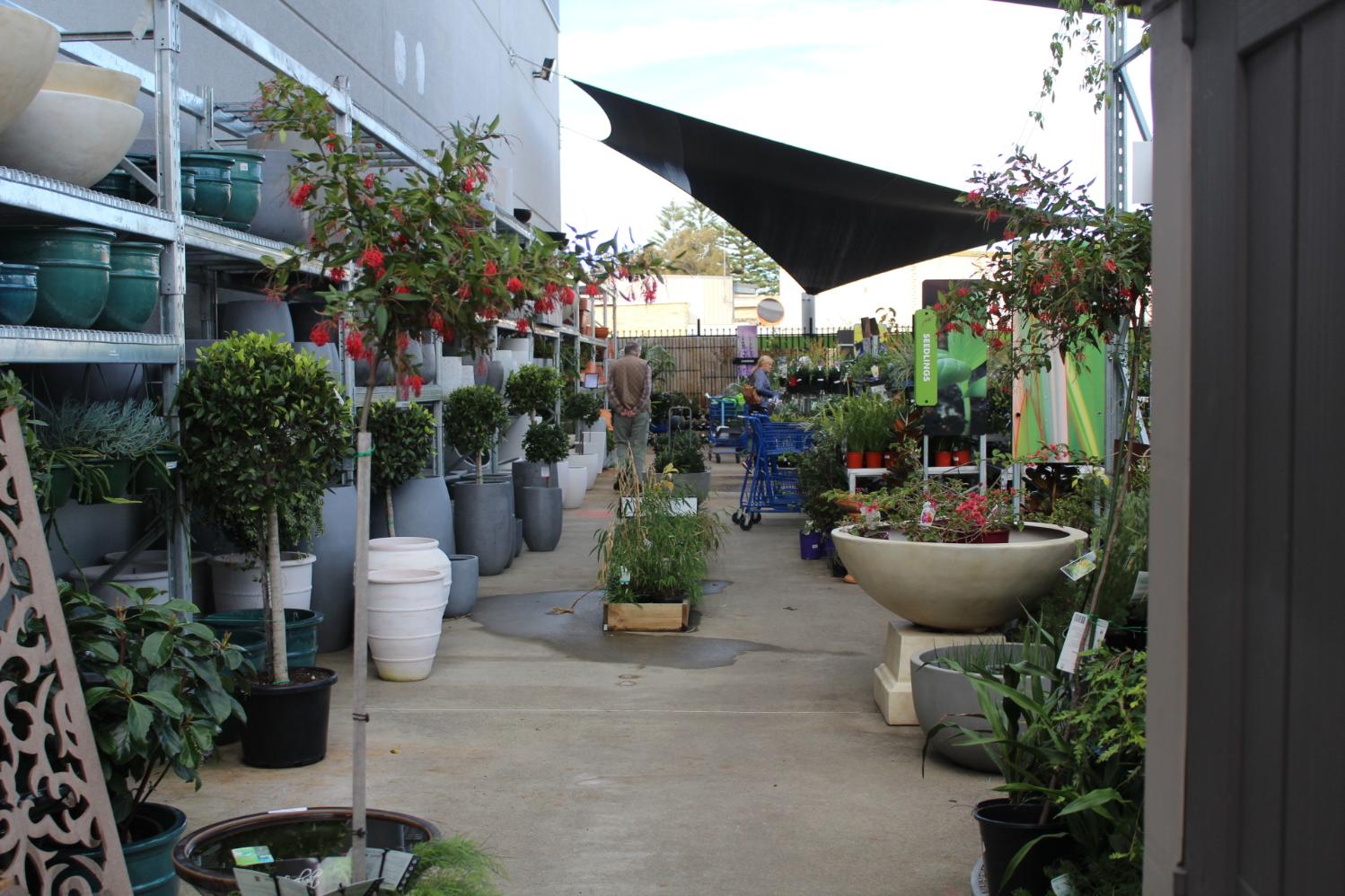 Greenlife garden centre at Johnson Brothers Mona Vale - for all your gardening needs.
Johnson Brothers Mitre 10: Serving Our Community Since 1955
The Independent Hardware Group has awarded Johnson Bros Mona Vale the best in state at the IHG state awards and heads to the national finals on the Gold Coast in February 2022.
Congratulations to the store in Avalon Beach as well, which won best in village.
Johnson Brothers say; ''Thank you to all of our amazing staff and customers for being awesome!''
IHG is Australia's largest home improvement wholesaler supplying more than 1,500 stores nationwide. These stores cater to a broad range of Trade and DIY customers and range from large format warehouses to convenience operations and Trade centres, as well as frame and truss sites in two States.
Under the IHG network, there is a clear mandate to support the growth of Independents within the hardware sector in Australia by helping them to be 'The Best Store in Town'.
The culture of IHG is built on being a low cost and transparent business partner to members, with an unwavering commitment to protect and grow a sustainable independent hardware sector for the long term.
JBH Design Centre
JBH Design Centre is a tool for builders and DIY'ers to assist in the fit out of houses. It has displays of kitchens, Bathrooms, Doors and Storage as well as knowledgeable staff to assist in making house fit out painless.
Visit: http://jbhdc.com.au/
On Facebook: https://www.facebook.com/design.centre.jbh/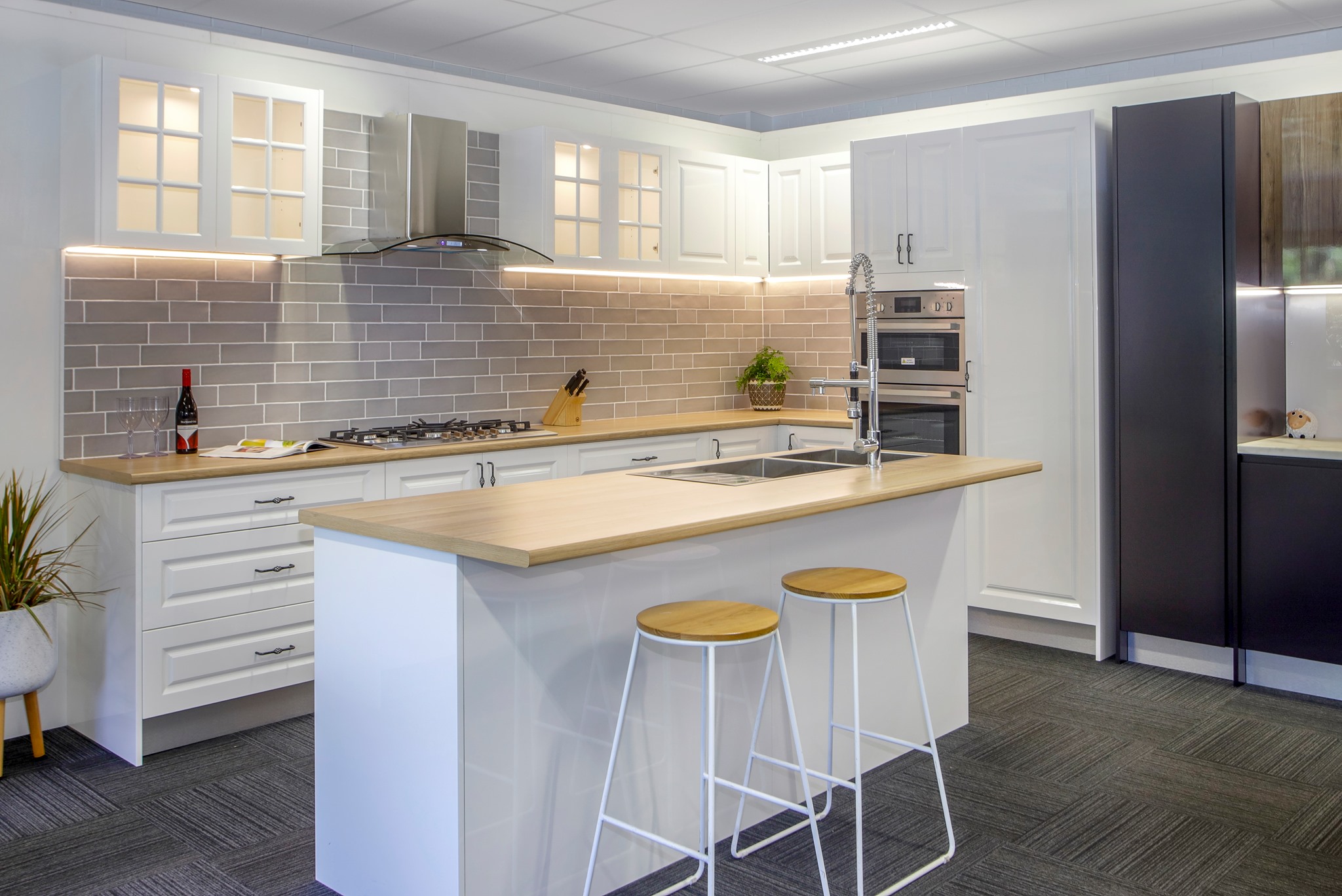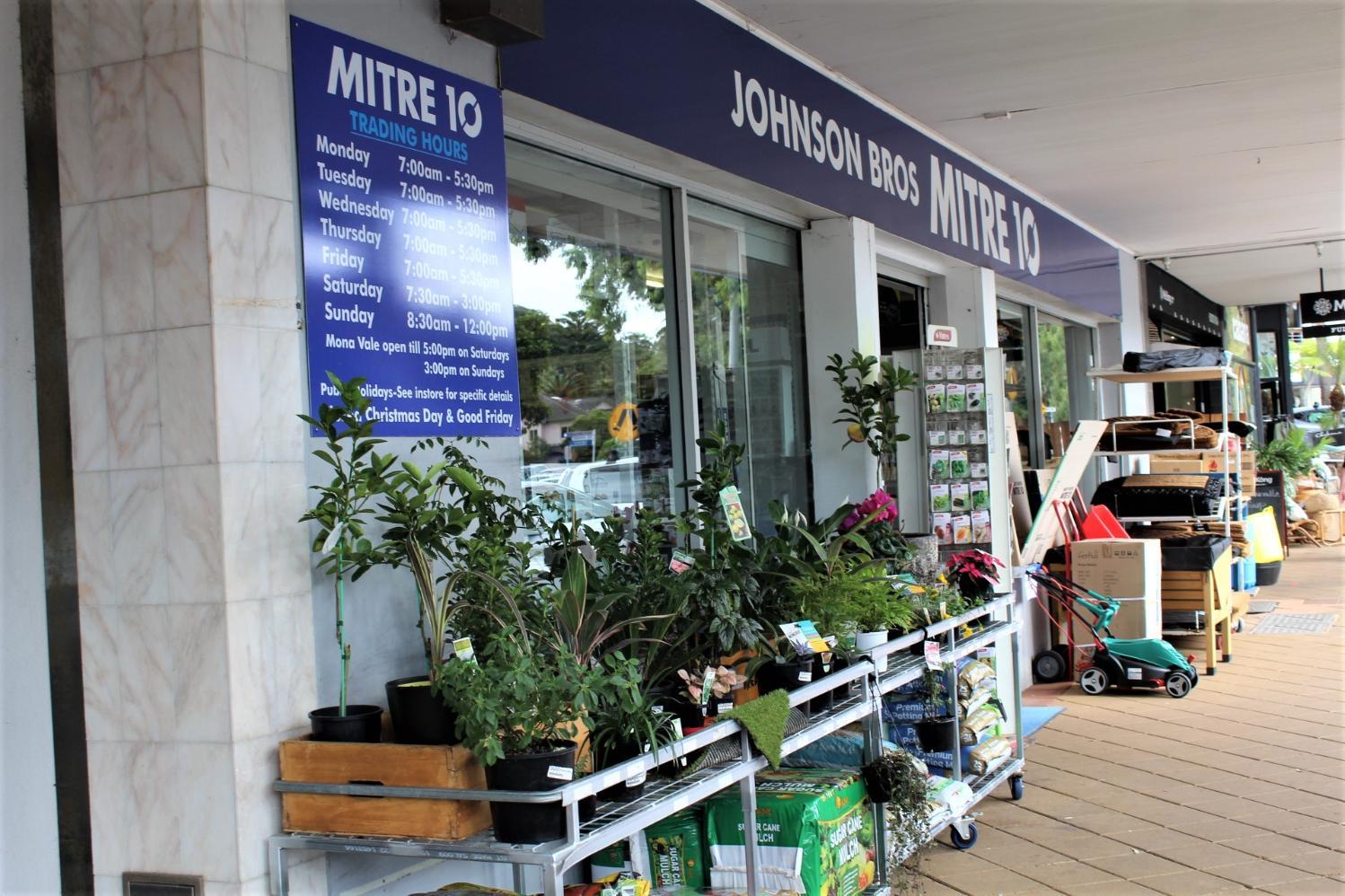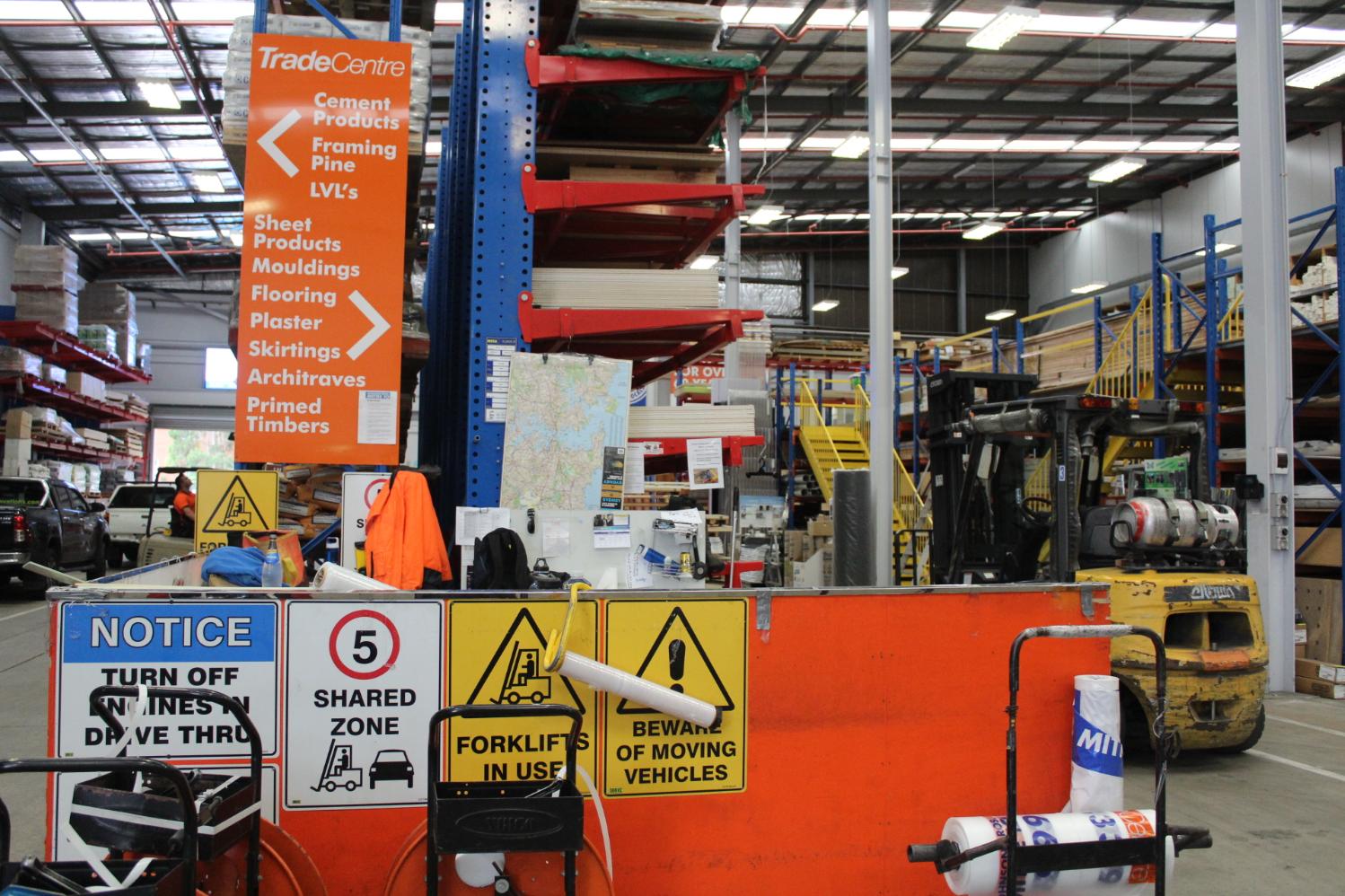 Johnson Brothers Mitre 10 Trade Centre at Mona Vale - everything you need under one roof.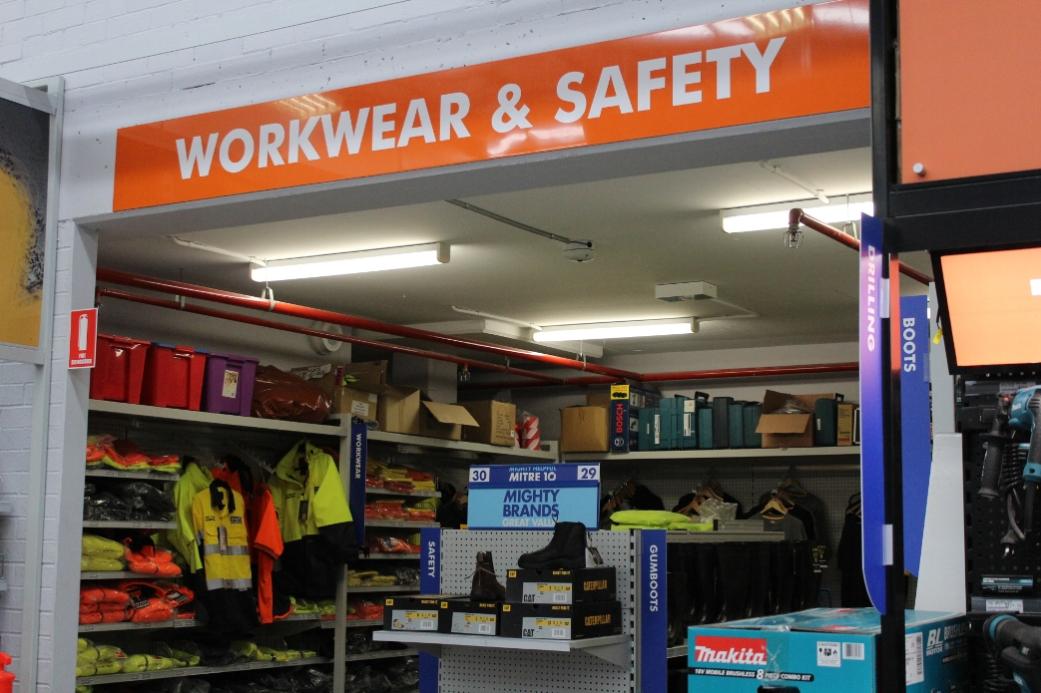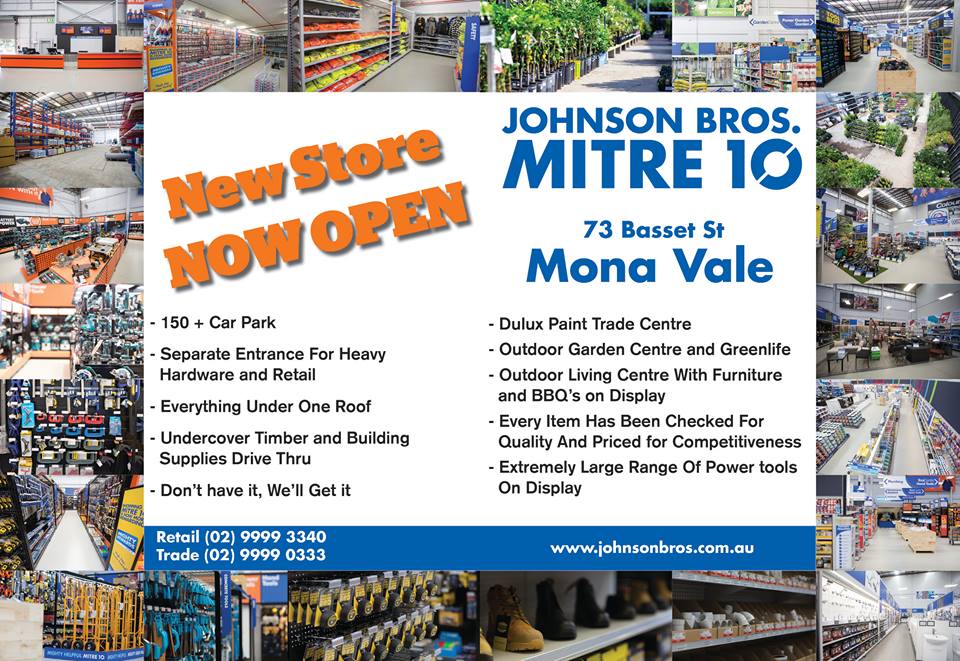 Johnson Brothers Mitre 10 New Store
73 Bassett Street
Mona Vale - Online Store: Jbhmv.Com.Au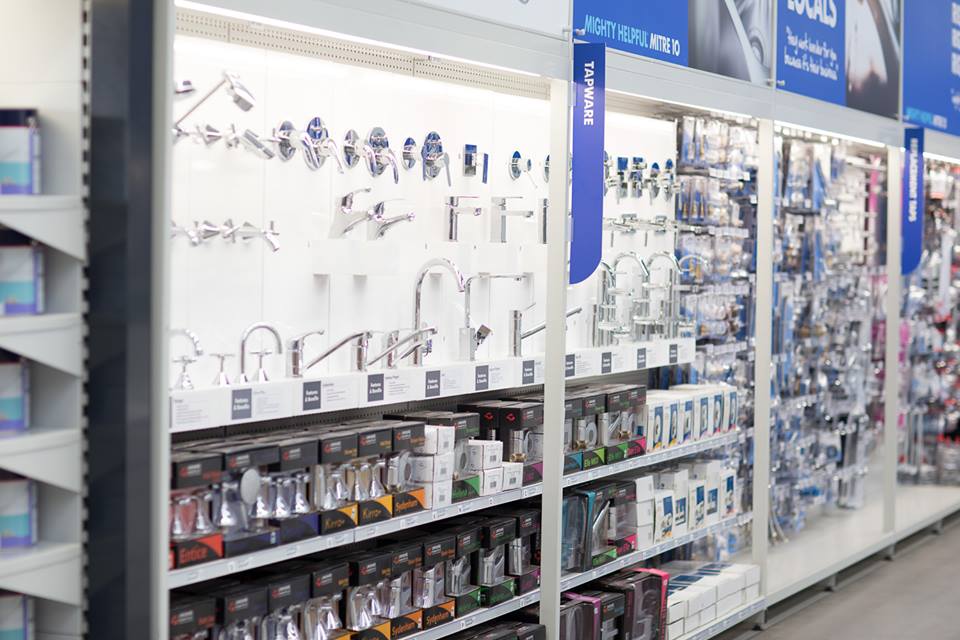 Products advice is available from the trained friendly staff at Narrabeen, Mona Vale and Avalon Johnson Brothers Mitre 10.
Click on logo to visit Johnson Brothers Mitre 10 website
Johnson Bros Mitre 10 - Avalon (02) 9918 3315
Johnson Bros Mitre 10 - Mona Vale (02) 9999 3340
JBH Timber & Building Supplies (02) 9999 0333
JBH Fencing & Landscape Supplies (02) 9970 6333
www.johnsonbros.com.au Online store: jbhmv.com.au

Bob, John and Robert Johnson, 2013 - photo by A J G.
Important
All information and tips in this publication are of a general nature only and neither Johnson Brothers Mitre 10 or Pittwater Online News does not warrant the accuracy or completeness of the information and tips in this publication. This publication is not intended to be a substitute for expert advice.
Johnson Brothers Mitre 10
advises you to always consult an experienced and qualified person when undertaking jobs of this kind (including consulting a qualified tradesperson such as an electrician or plumber where relevant expert services are required).
You should also consider any safety precautions that may be necessary when undertaking the work described in this publication (including wearing any necessary safety equipment such as safety glasses, goggles or ear protectors or hard hats). The information and tips in this publication are provided on the basis that
Johnson Brothers Mitre 10
and
Pittwater Online News
excludes all liability for any loss or damage which is suffered or incurred (including, but not limited to, indirect and consequential loss or damage and whether or not such loss or damage could have been foreseen) for any personal injury or damage to property whatsoever resulting from the use of the information and tips in this publication.
Pittwater Online News and
Johnson Brothers Mitre 10
also advises there may be laws, regulations or by-laws with which you must comply when undertaking the work described in this publication. You should obtain all necessary permissions and permits from council and/or any other relevant statutory body or authority before carrying out any work. Major projects published in this publication always list these and/orlinks to where you may research what your own project requires to meet regulations.