December 28, 2014 - January 3, 2015: Issue 195
DIY Summer Tasks You Can Do In Time to Get to the Beach
Christmas is over and New Years is almost upon us. As soon as it gets a little bit warmer we have a series of Keeping Cool – Exteriors help to run for you this Summer, but as we may all be a tad worse for wear this coming Thursday morning, 1st of January, 2015, and all slightly weary at the end of the year, a few DIY tasks that won't take too long, and allow you to get it done and get to the beach, may be more in keeping with the spirit of the season.
Nailing Down Squeaky Floorboards
We all have that one room with that one specific spot that we know will squeak every single time we walk over it. If you have littlies, this is a great way to keep an ear on them. If you want the old creaking to desist; locate where the floor joints are, mark the spot with a nail. Then simply run the screw in for peace you may not have heard in years.
While on all things wooden – damp air such as we're experiencing lately, will cause your wooden furniture to become mouldy. Now is a good time to polish all those wonderful dressers, shelves and kitchen cupboards before humidity turns all a nice shade of off-green. Using a good furniture polish will not only make it look great again but seal your wood surfaces when late January and February humidity makes moving your little finger a bit of a chore.
Cleaning Out Smelly Washing Machines
After several rounds of washing laundry, our washing machines may start to reek of an unappealing odour. To remove this smell (and ensure that it continues to run smoothly,) all you need to do is empty out the machine's contents and run it on a regular cycle using a washing machine cleaning solution – another problem may also stem from not regularly cleaning your filter – lint will build up in this and if not cleaned regularly will cause problems in your machine and its pipes.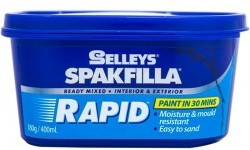 Patch those holes
Any home has a few clumsy people and their elbows, paintings they were carrying, or assorted articles can scrape gyprock or even put a small hole in it. if you're tired of your eyes being drawn to these permanent memories of the day Johnny rode his scooter down the hall, get some basecoat or a tube of filler, patch that nick and allow it to dry before sanding for a touch up with paint. This is also why it's always a good idea to keep a record of what paints and brands you have used on your walls. Then it is simply a matter of not being upset of the tin has gone dry but simply popping into your nearest Johnson Brothers Mitre 10 store where their trained friendly staff can mix up a new batch for you.
There are some great paint specials on in their stores at present – so if you want to extend your 5-10 minutes of DIY on the run, discuss what is available and perhaps rejuvenate more then that Hole in the Wall.
Selleys Spakfilla Rapid - 180g. Interior and exterior. Easily sanded. Includes filling spatula.
Steadying Wobbly Chairs
Stop balancing your chair on a precisely folded magazine or piece of cardboard so that it will stop wobbling, and fix it for good. First, figure out what is causing the chair to be unbalanced. If the problem is caused simply by a loose joint, you can easily remove the piece and reglue it in place. Make sure to use a clamp to hold the glue as it dries. For other types of chairs, the problem may be within the screw, and in that case, you will need to retighten it to fix the issue. Done – off to the beach!
Smoothing Concrete Driveway Cracks

Cracks appear in concrete driveways and paths over the years – the earth shifts, rain swells the land below and around it or roots from plants will cause problems. If they widen they can become something that trips people up. A simple solution is to fill the crack with a concrete filler. First, clean the cracks out by chiseling any residual debris using a brush and vacuum. Once it's smooth, take your concrete filler and inject the substance into open cavities, evening it out afterwards with a trowel.
Sikaflex 11FC Sealant $18.00 - Ideal for sealing and bonding timber, concrete, bricks, ceramics, metals, polyurethanes and epoxies.
Sort your Tool or Garden Shed
Ok, this one may take more then 5 minutes, depending on how much you've loved and kept 'stuff' all year, or even several years. It would be nice to go into 2015 a little bit more organised though, wouldn't it? – and you may also find things you haven't seen since you stored them there this time last year.
If you have several bags or containers of fertiliser – release them! Let them go into the garden or green bin to break down with all your lawn clippings. If you have a collection of blunt rusting tools, some oil and elbow grease may restore them, if not, it may be time to release them too. Do you have a collection of broken or chipped pots for plants?; if you haven't put grandmas orchids in them by now, you may not ever do so – release them too; either break them into smaller pieces to use as drainage in larger pot bases or commence making a great collage top for an old table – yes; that one stacked in that corner over there.
Once you have pulled it all out, sorted it into what to keep and what to release, some shelves and storage boxes may make it easier to find that particular item in 2015.
And now … get some sand between toes, some salt air in your face and enjoy being in Australia during Summer. It's time for barbecues, twilight sails on the estuary and long long lunches with family and friends in the garden.
If you want to make the best of your time off and have some great DIY ideas in mind, the Johnson Brothers stores at Avalon, Mona Vale and Narrabeen are stocked with everything you may need to see that pergola, that privacy screen or added water feature be yours by Summer's end.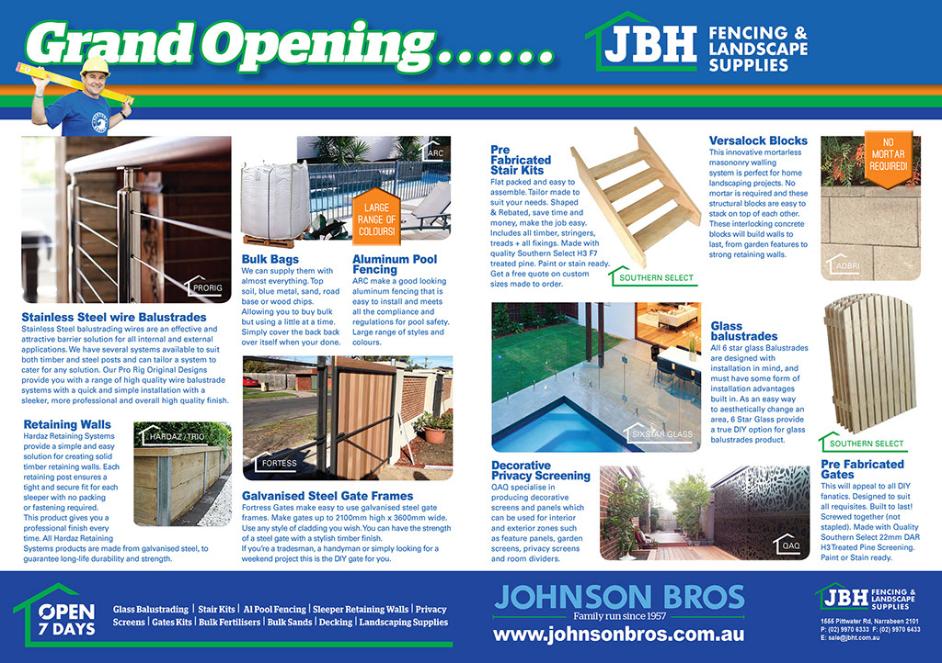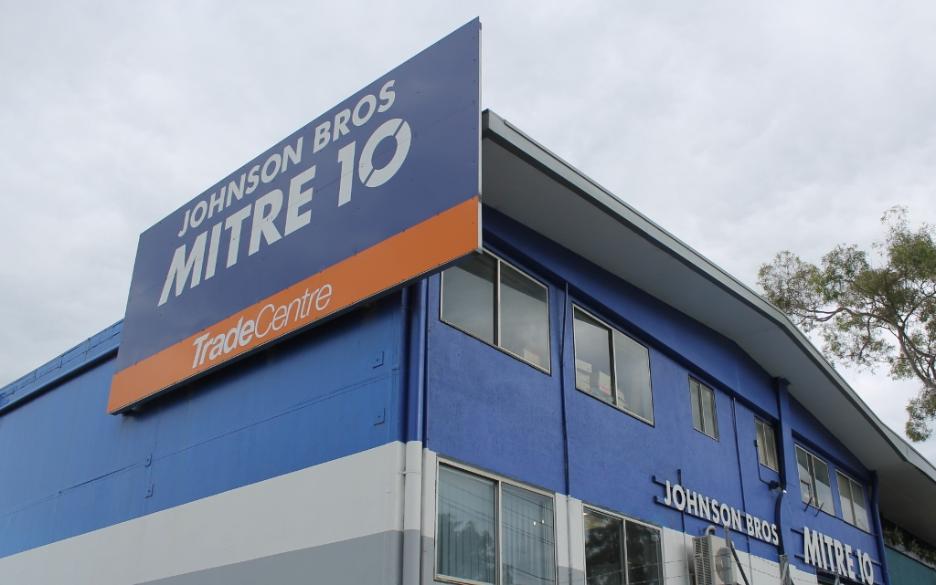 Products advice is available from the trained friendly staff at Mona Vale and Avalon Johnson Brothers Mitre 10.
Click on logo to visit Johnson Brothers Mitre 10 website

Copyright JBH Mitre 10, 2014. All Rights Reserved .