November 13 - 19, 2022: Issue 562

Preparing Your Garden And Home For Bushfires 2022 - The Rains Will Cease; Now Is A Good Time To Clean Out Your Gutters + Prep. The Home
Just some of what came off our roof this week.
Although many of us may not have done what we should during Get Ready Weekend earlier this Spring due the ongoing deluges of rain, the fact is that our gutters and gardens are possible filled with leaves and other materials which make them a firebomb should our area be impacted by bushfires this coming Summer and Autumn.
The NSW RFS has stated there is a high risk of grass fires under the current conditions, especially towards the end of Summer as rains decrease and all that has grown begins to die off.
This week we finally 'got on the roof' and managed to fill two large green council garden clippings bins with all that was up there - we hadn't done it for a while. Some of these leaves had broken down into dirt in the gutter and provided a great mulch for new things to grow again.
Although it took around 3 hours to clean the roof and its gutters off, we now have a load of great mulch for other parts of the garden and the area the woofa plays in is less prone to ticks with all that refuse removed from above her yard.
If you are going on the roof, we emphasise a safety first approach - ensure you wear and use a harness correctly and that it is a 'team of two' - one staying on the ground to ensure the ladder stays steady and to hand up extra 'tools' - such as brooms, a rake, a leaf blower or Windex and an old rag for cleaning the skylights' glass or secateurs or a saw for trimming branches that are overhanging the roof.
This is also an ideal time to check roof tiles or sheeting and screw down anything that is loose to prevent deterioration of the same.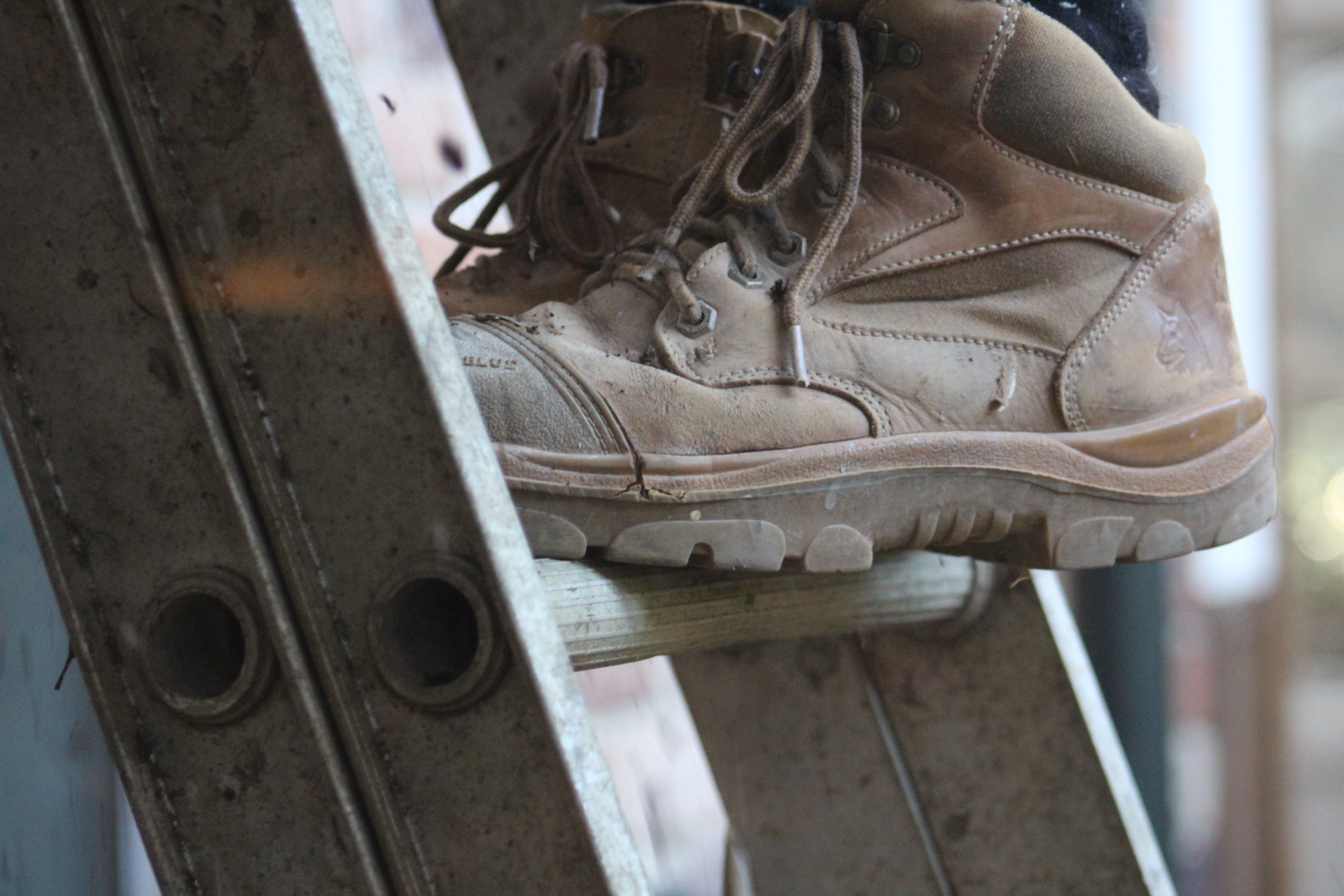 As we head into warmer weather, and with the El Nino conditions expected to ease by January, now would be a great time to attend to your own 'Get Ready Weekend' before December and all those end-of-year celebrations and rounds of Christmas events commence.
This Issue our DIY tips for keeping your home and garden safer.
A well prepared home is more likely to survive a bush fire.
Even if your plan is to leave early, the more you prepare your home, the more likely it will survive a bush fire or ember attack. A well prepared home can also be easier for you or firefighters to defend, and is less likely to put your neighbours' homes at risk. A well prepared home will also give you more protection if a fire threatens suddenly and you cannot leave.
Here are some basic maintenance tips to prepare your property:
Clean

your

gutters

of leaves and twigs




Install metal gutter guards




Repair

damaged or missing

tiles on the roof




Install fine metal mesh screens on windows and doors




Fit seals around doors and windows

to eliminate gaps


Seal all gaps in walls

including the underfloor area, under eaves, and around windows and doors




Enclose the areas under the house - also ensure you have no gaps under decking if this adjoins the house




Repair

or cover

gaps in external walls



Ensure that

roof vents or skylights are sealed




Attach a fire sprinkler system to gutters




Keep lawns short

and gardens well maintained; remove lawns from 1m of the house or ensure your lawns are watered and mown on high fire danger days


Cut back trees and shrubs overhanging buildings

; cut back or remove shrubs near to or touching wooden or glass features of the house


Clean up fallen leaves, twigs and debris around the property




Have hoses long enough to reach around your house

; store a hose within your home in case it is needed after a fire front has passed


If you have a pool

,

tank or dam, put a Static Water Supply (SWS) sign on your property entrance

, so firefighters know where they can get water


Check and maintain adequate levels of home and contents insurance. Ensure it is up to date.




Remove flammable materials from around your home

(e.g. wood piles, mulch, leaves, paint, BBQ gas bottles); remove doormats from entrance to home on high fire danger days

Have a conversation with everyone in your home about what exactly they will do in the event of a bushfire. If you live in an area where you may be told to leave, pack a ready to go kit, including documents and photos you cannot replace.
Older homes make up the majority of buildings in bushfire prone-areas. There are some simple things that can improve the performance of an older house in a bushfire. Here are 12 suggestions: six simple projects that could be done over a weekend or two, and six low-cost things you could do in a single afternoon.
Six weekend projects:
1. Remove some garden beds next to the house
This is particularly true for garden beds near timber-framed windows and doors. For timber and fibro homes, garden beds adjacent to the house should be avoided entirely. At the very least prune dense bushes close to timber-framed windows back hard.
2. Sand and repaint weathered timber door and window frames
Over time, paint peels and cracks appear in the exposed and weathered timber. During a bushfire, embers can lodge in these cracks and ignite.
3. Enclose the subfloor with a metal mesh
Flammable items are often stored underneath the house. If this area is not enclosed these items will catch, often due to ember attack, and pose a threat to every room in the house. The exposed underside of timber floors can be protected with a lightweight, non-combustible layer.
4. Repair or replace weathered timber decking
Just as embers can land in cracks in door and window frames, the same can also happen to weathered timber decking. Most decks are right next to the house and if they go up fire easily spreads to the home.
5. Have a 1-2 metre non-flammable area immediately around your house
Think of it as an additional protective defence area. You could use gravel, paving tiles, bricks, concrete, or ground rock such as scoria.
6. Get a professional roof inspection
Roofs gradually weaken and require maintenance. A professional roof repairer can check that tiles are in place, repair damaged ridge tiles, and ensure that skylights, air vents, evaporative coolers, and solar panels are in good order and are free from gaps where embers could enter.
The product specifications for timber door and window frames, metal mesh, and decking materials can be found in the relevant Australian Standard and steel construction standard. Actual requirements for houses vary according to the bushfire attack level associated with a specific block of land.
Six easy afternoon projects
1. Replace natural coil doormats with synthetic
While they appear harmless, natural organic doormats can cause a fire to grow if they ignite. Due to their density they burn for a long time, and can spread flames to timber door frames. A synthetic mat will only flare up for a short time.
2. Remove organic mulch from garden beds next to the house
Burning embers can easily ignite dried-out organic mulch, setting fire to surrounding plants. If garden beds are near the house, particularly timber door and window frames, the danger is increased. Either remove mulch in garden beds next to the house or – if the mulch is suitable – dig it in deeply.
3. Store firewood in an enclosed metal container
It is best to store wood well away from the house, but no one wants to walk metres in cold winters to get that wood. So some firewood is often stored close to the house on a burnable deck, and often it's left there over summer. Putting it into a large metal container can remove that fire risk.
4. Remove flammable material from the front porch, roof cavity, decking and underfloor area
When embers enter the roof cavity and underneath the house, flames can rapidly spread to every room. It is vital to keep these areas clear of flammable materials.
5. Replace timber benches on timber decks with synthetic ones
A timber bench on a timber deck next to a timber house is an unnecessary risk, similar to having a wood pile on a timber deck.
6. Turn pressure relief valves on outside gas bottles away from the house
Both the 2003 Canberra and the 2016 Wye River bushfires showed the danger of having gas bottle valves facing the house. In both fires, houses were destroyed when either the gas plume flamed or gas bottles exploded.
While these projects will improve the bushfire protection of your home, they can't guarantee your home will survive a bushfire, especially during catastrophic bushfire conditions. It is also crucial to upgrade your home insurance so you can meet the higher costs of new building standards, in the event you have to rebuild. And in all cases, act on warnings given by your state or territory fire authority.
The above suggestions for Older Home Bushfire Preparations were made this week by Dr Douglas Brown, Principle of Bushfire Architecture, a consultancy which researches how we might improve the design of buildings and subdivisions in bushfire-prone areas. From 2010-2013 he received a PhD scholarship from Bushfire CRC. He is a member of the International Association of Wildland Fire.
Below runs products that will help you 'get it done' from the Johnson Brothers - Mitre 10 'This Christmas Get the Gifts you Really Want' catalogue; products on sale until November 27th, and available to read online here, and below that runs the annual Johnson Brothers Mitre 10 'Mow-vember' lawnmower specials for this 2022 - keeping your lawn shorter is also a great way to improve your fire safety this Summer and Autumn.
This Christmas Get The Gifts You Really Want - From Johnson Brothers Mitre 10: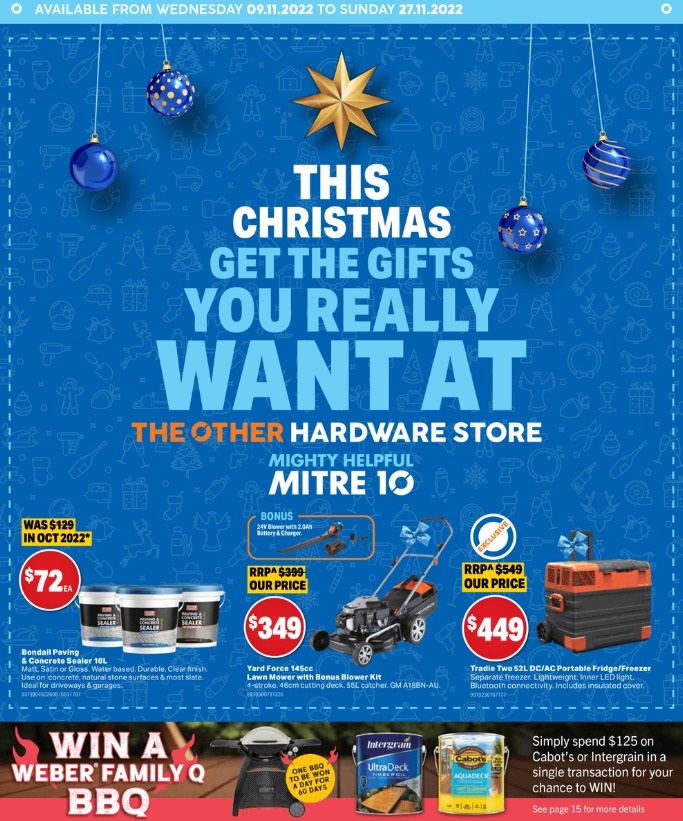 Yard Force 145cc Lawn Mower with Bonus Blower Kit: $349
This Yard Force Combo kit which includes a 144cc petrol mower and a 24V Blower is a perfect package when needing the garden essentials.
The Lawn Mower provides a powerful 4 Stroke engine, with a 46cm Steel cutting deck, which will suit the demands of larger lawns and tougher mowing grounds. It comes with a 55 Litre Full Plastic Grass Catcher to assist with the larger tasks. To complement the mower, this kit includes a Blower Kit with includes a battery & charger to complete the garden tasks.
Lawn Mower:
165/250mm Wheel size
20-70mm Central Height adjustment for the perfect cut throughout the season
Foldable handle
7 cutting height positions.
Blower:
200km/h Air Speed
Lightweight design
24V 2.0Ah battery & charger included.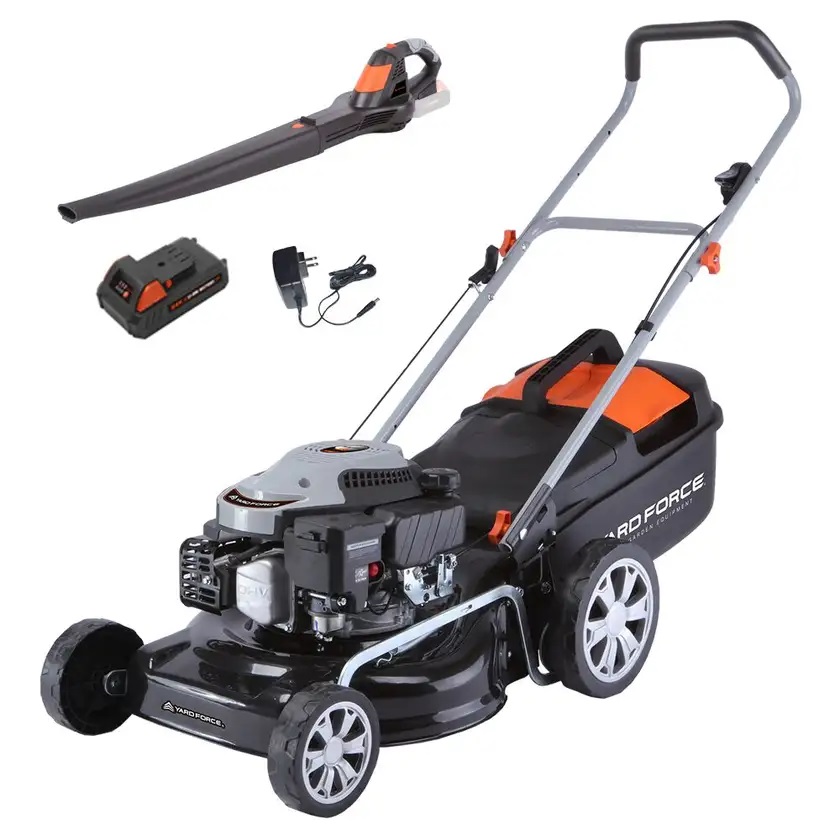 Cyclone Bypass Pruner & Floral Snip Set: $26
The Cyclone Secateurs Bypass & Floral Snip Set is the perfect combination for any gardener and is ideal for those who have smaller hands. The set features a bypass pruner with a professional quality non-stick coated SK5 carbon steel blades that can cut through wood, stems, and weeds and a double-sided universal blade to clip hedges or flowers. The set is lightweight, durable, and has a locking system to prevent accidental cuts.
The perfect combination for any gardener
Durable PVC body
Compact size designed for smaller hands
SK5 carbon steel blades
Non-stick coated cutting blade.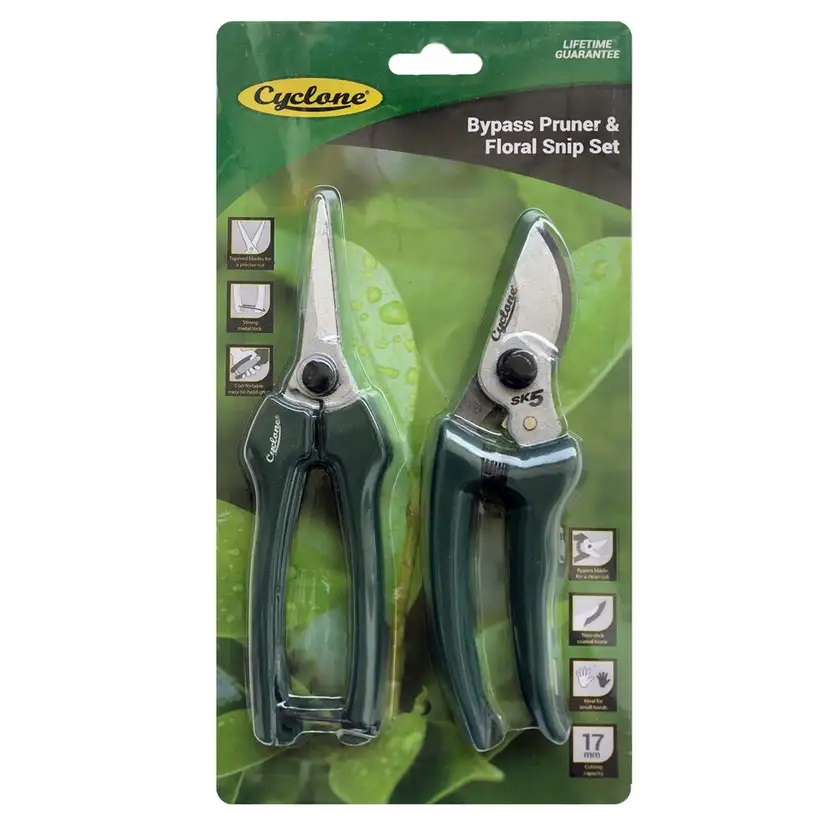 Blundstone 330 Elastic Side Leather Safety Boot: $65 pair
This Blundstone 330 boot is a very popular all-round work and outdoor boot. Featuring a wide steel toe cap for protection and a cushioned sole to provide support on the move, this boot is comfortable and hardwearing.
Chelsea cut upper suits wider feet
DDPU injected low density Polyurethane mid-sole provides cushioning
High-density Polyurethane outsole which is oil, acid and organic fat resistant
The outsole is heat resistant to 140°C
Fully removable contoured EVA footbed
SPS Shock Protection System heel comfort strike zone
Slip lasted construction promotes excellent step flexibility
Ergonomically engineered toe spring for reduced wearer fatigue
Steel shank ensures correct step flex point and assists with torsional stability
Full heel breast with arch support for ladder and gantry safety
Electrical shock hazard resistant
Broad fitting 200 Joule impact resistant steel toe cap for maximum impact protection
Certified to AS 2210.3:2019 and ASTM F2413-18 including EH (Clause 5.6).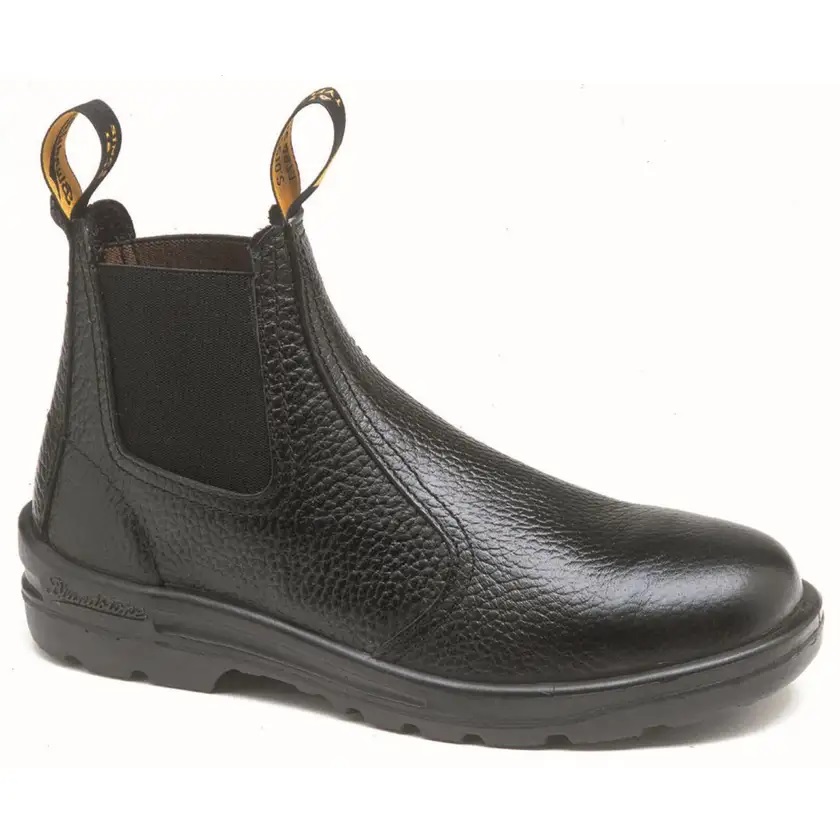 Makita 18V 2Pce Combo Kit: $329
Put together for professionals and DIY enthusiasts, the Makita 18V 3.0Ah Combo Kit offers two first-rate cordless power tools to help you handle a wide range of drilling, hammering, screwdriving and fastening jobs. It includes an 18V Hammer Driver Drill and an 18V Impact Driver. The featured hammer driver is built with an all metal construction for durability and has a maximum drilling capacity of 13mm in steel, 38mm in wood and 13mm in masonry. Its mechanical 2-speed gearing selection switch allows you to easily select high speed or low speed to match different materials and applications. The included impact driver is lightweight and easy to handle while delivering a robust 165Nm of maximum torque. This kit is also supplied with two 18V 3.0Ah batteries and an 18V optimum battery charger for convenience and immediate use, all packed in a large bag for storage and protection.
2-piece combo kit with cordless power tools and accessories - ideal for professional drilling, driving and fastening applications and home DIY projects
Includes: Makita 18V Hammer Driver Drill Skin 13mm (DHP482Z) and 18V Impact Driver (DTD152Z)
Hammer Driver Drill features an all-metal construction and 2-speed gearing selection for enhanced control
Impact Driver has 165Nm of maximum torque
Also comes with two 18V 3.0Ah batteries and 18V single port optimum charger (DC18SD)
Packed in a carry case with handle for easy storage and portability.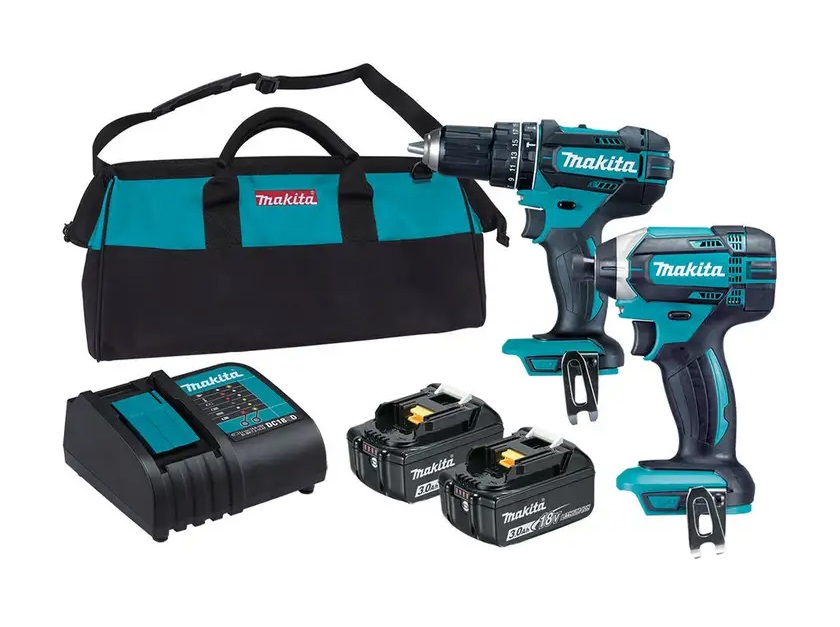 Rhino Professional Gardener Glove: $19.95 pr
Premium synthetic leather construction. Velcro cuff and reinforced palm.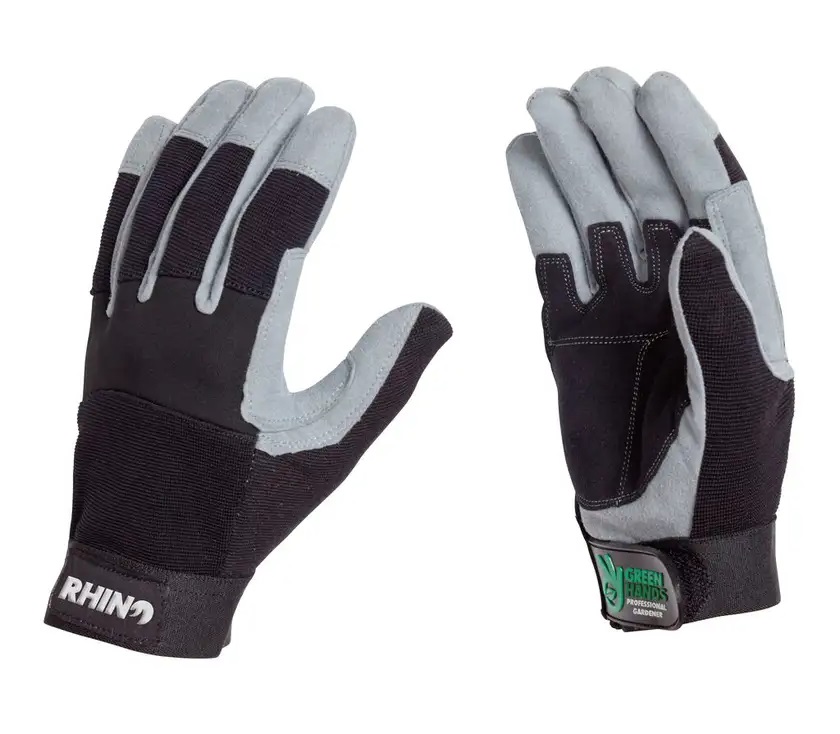 GreenLeaf 20m Retractable Hose Reel: $89
The Greenleaf 20 metre Retractable Hose Reel is ideal for maintaining your garden and keeping your home neat and tidy. It features a durable PP case that stores away neatly the PVC hose, keeping it tangle-free. It can be mounted to various surfaces and includes a pattern trigger spray gun that delivers different spray options.
Includes: 9 pattern Trigger Spray Gun
Hose length is 20m (outlet) + 1.5m (inlet)
Hose diameter is 1/2"
Working/burst pressure is 8/24bar
Temperature is -5 to 45℃
Hose stores away neatly
Retractable hose can be mounted to various surfaces.
There's only one thing that's more satisfying than admiring freshly cut grass and that's knowing that your flash new mower contributed to men's health.
This Movember, buy a mow, save a bro.
Until 30 November, Mitre 10 & Home Hardware will donate $10-20 from the sale of selected mowers to Movember. Head in-store to find out more.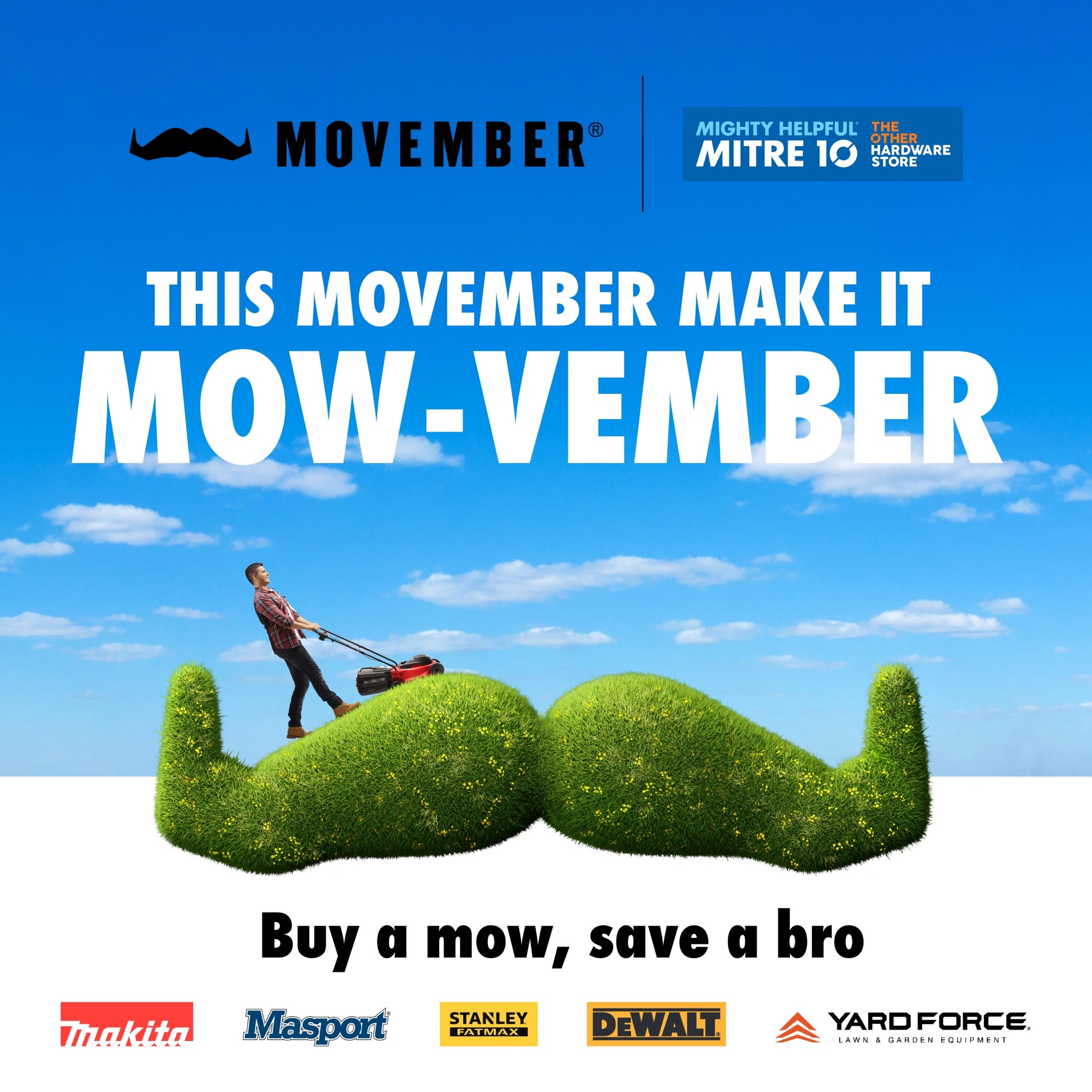 Tools And Products From Johnson Brothers Mitre 10 To Help You Keep Your Lawn Healthier During Movember
Movember Lawn Mowers - NB: More models and brands in store: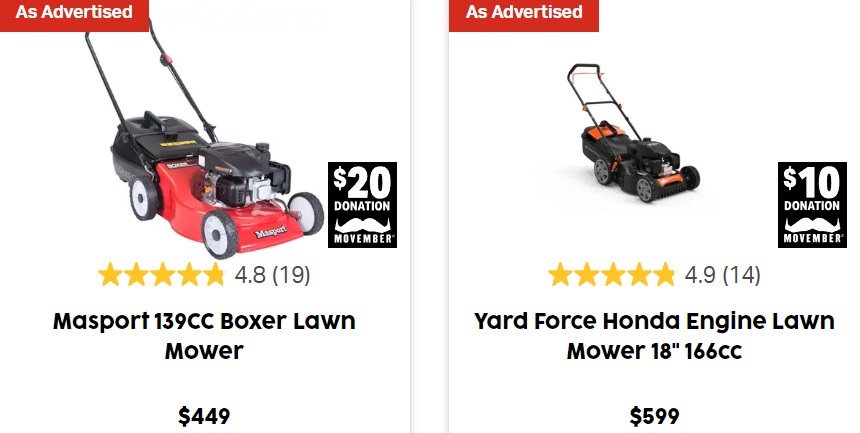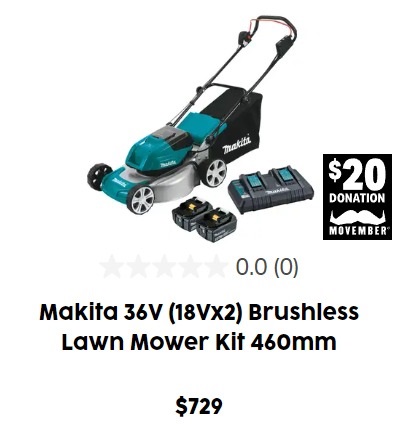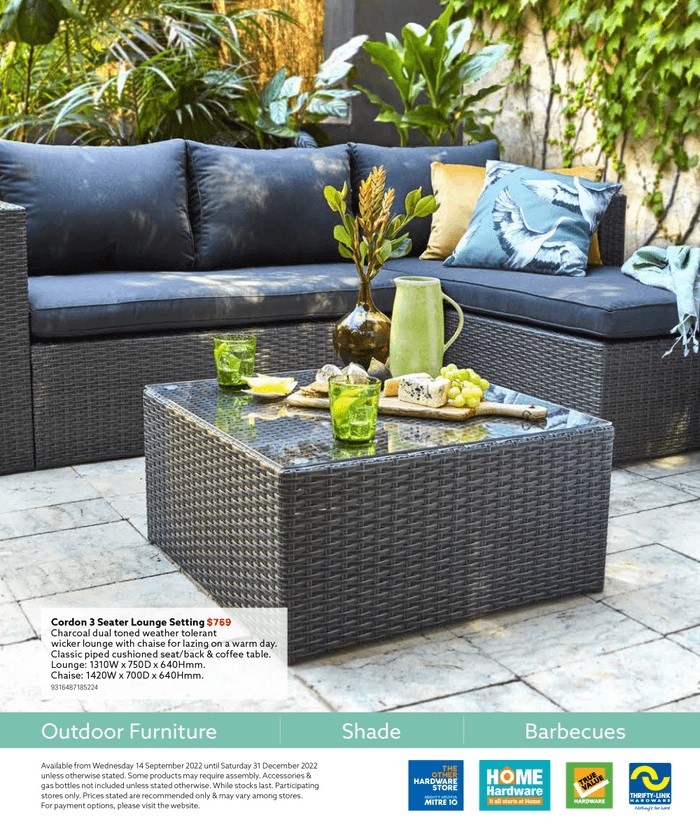 Also: The Spring Outdoors Catalogue runs until December 31st, 2022: filled with great ideas to enjoy your Spring and Summer outdoors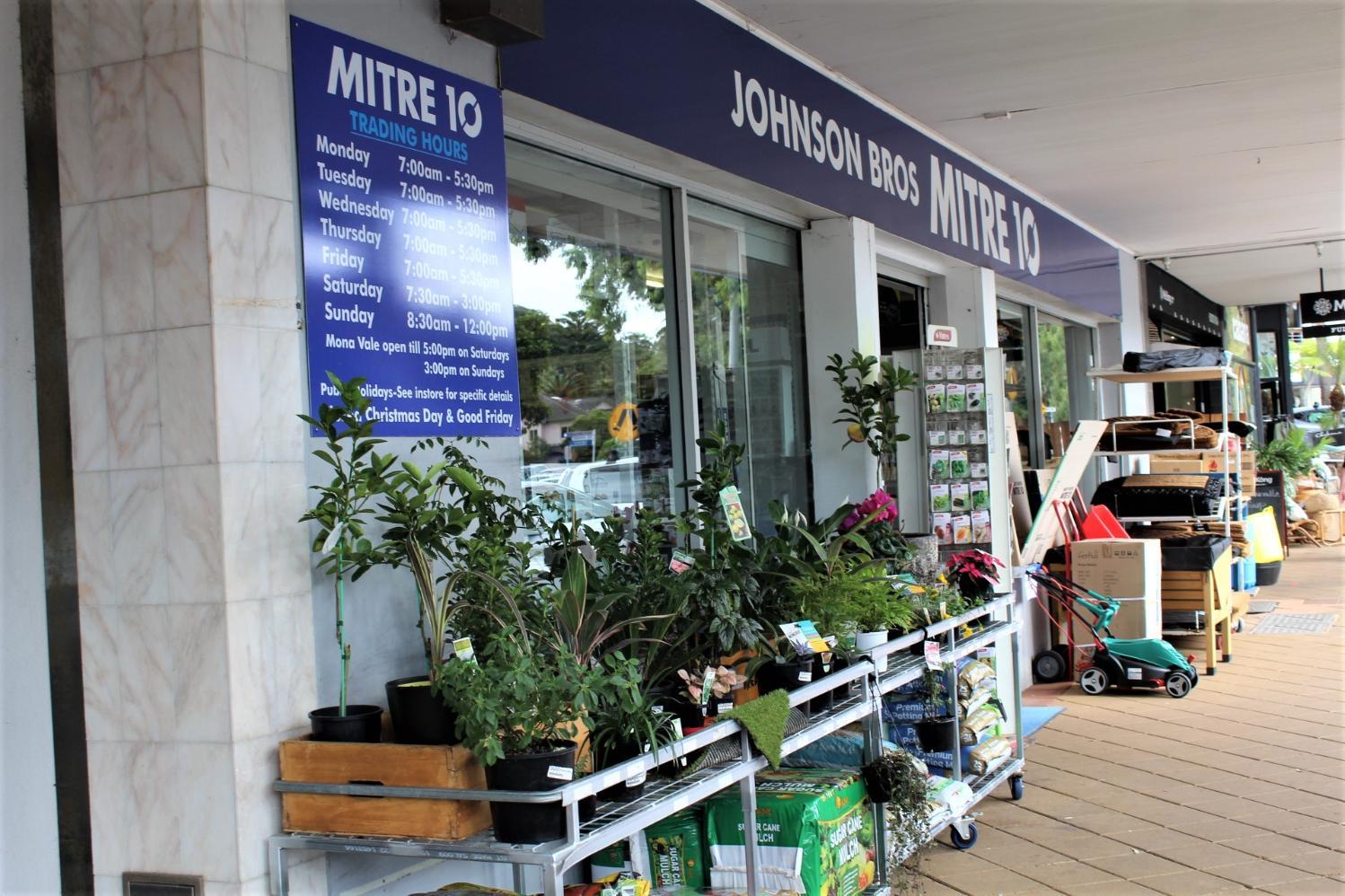 Greenlife garden centre at Johnson Brothers Mona Vale
Johnson Brothers Mitre 10: Serving Our Community Since 1955
The Independent Hardware Group has awarded Johnson Bros Mona Vale the best in state at the IHG state awards and heads to the national finals on the Gold Coast in February 2022.
Congratulations to the store in Avalon Beach as well, which won best in village.
Johnson Brothers say; ''Thank you to all of our amazing staff and customers for being awesome!''
IHG is Australia's largest home improvement wholesaler supplying more than 1,500 stores nationwide. These stores cater to a broad range of Trade and DIY customers and range from large format warehouses to convenience operations and Trade centres, as well as frame and truss sites in two States.
Under the IHG network, there is a clear mandate to support the growth of Independents within the hardware sector in Australia by helping them to be 'The Best Store in Town'.
The culture of IHG is built on being a low cost and transparent business partner to members, with an unwavering commitment to protect and grow a sustainable independent hardware sector for the long term.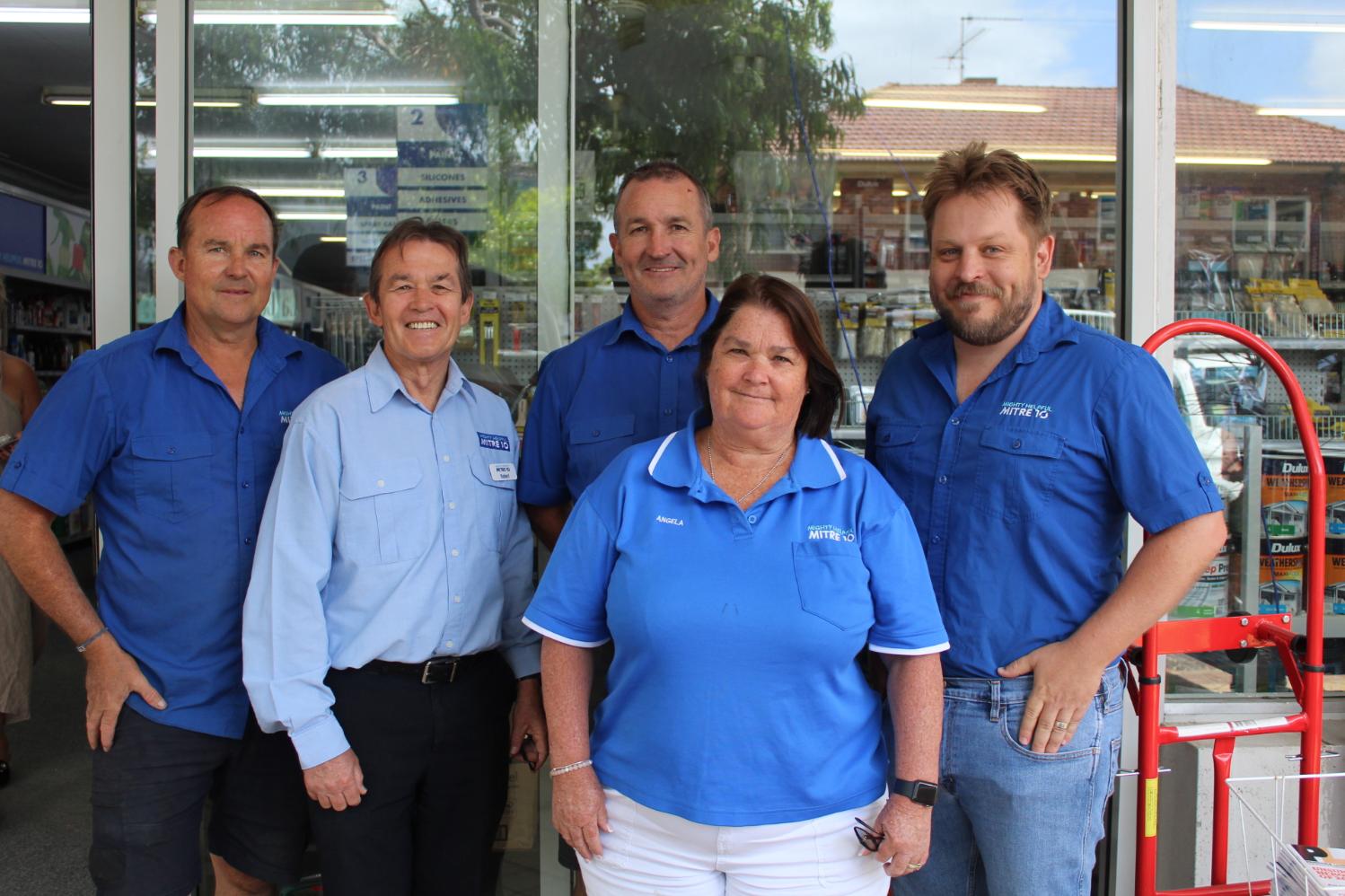 JBH Design Centre
JBH Design Centre is a tool for builders and DIY'ers to assist in the fit out of houses. It has displays of kitchens, Bathrooms, Doors and Storage as well as knowledgeable staff to assist in making house fit out painless.
Visit: http://jbhdc.com.au/
On Facebook: https://www.facebook.com/design.centre.jbh/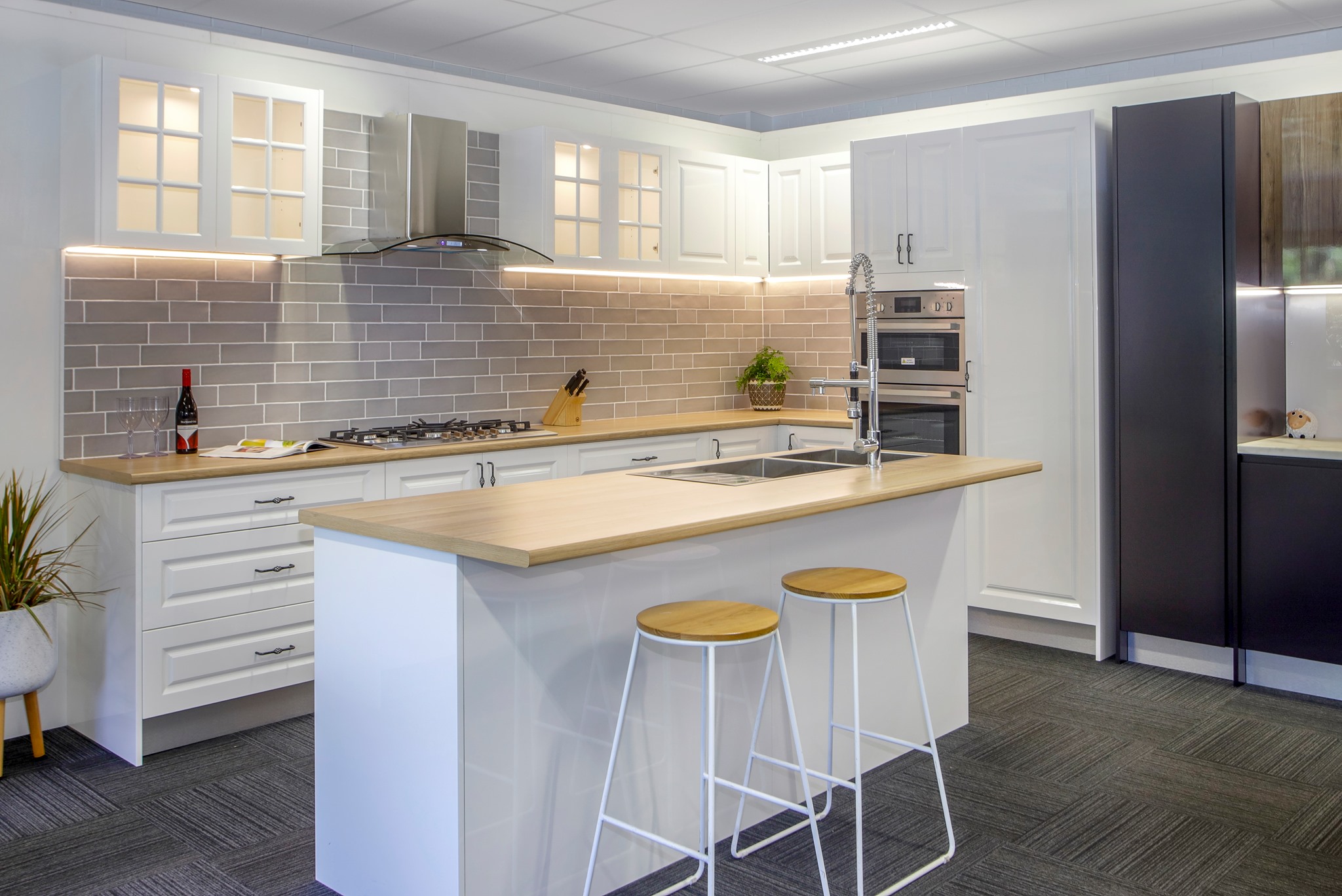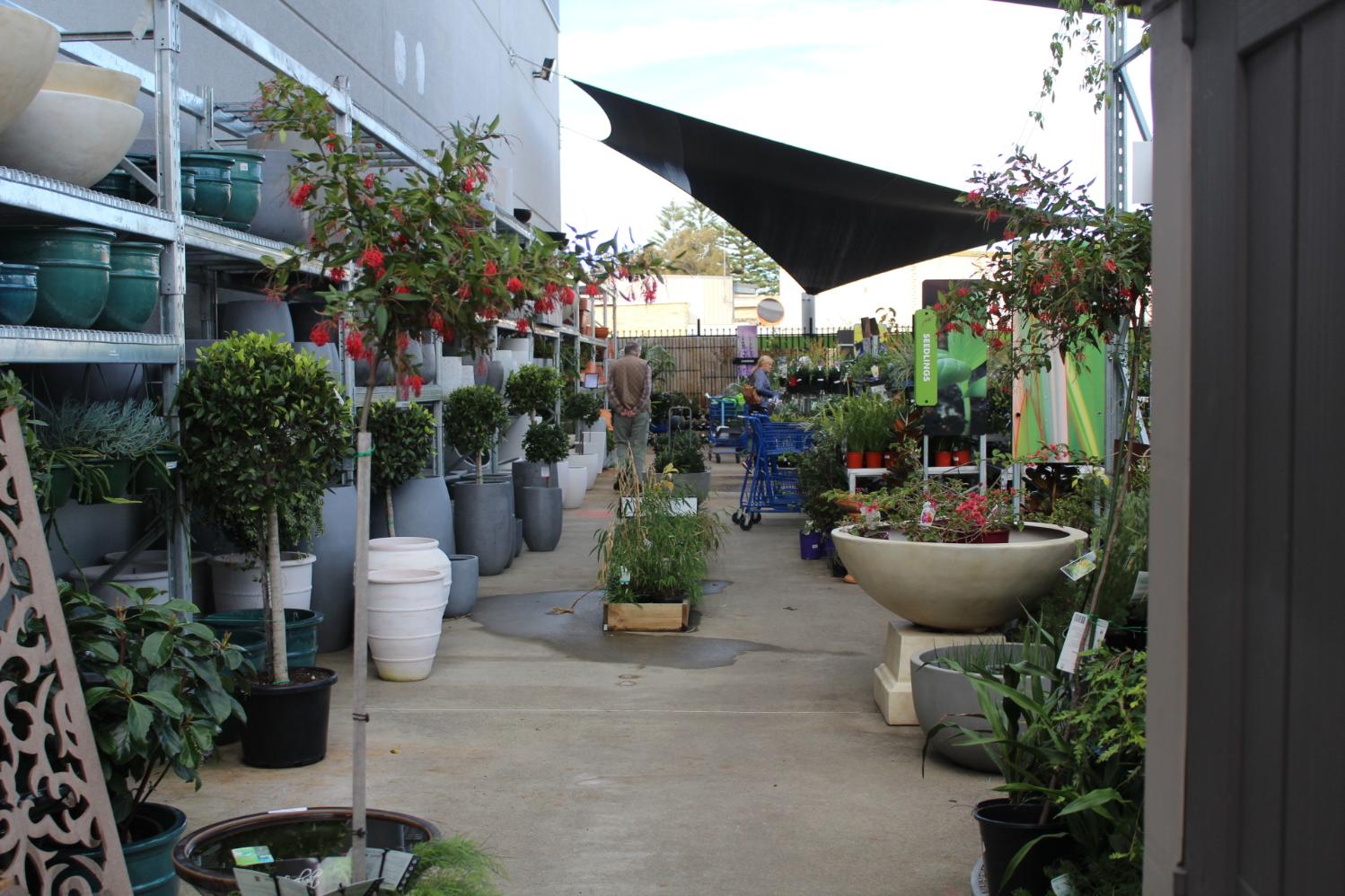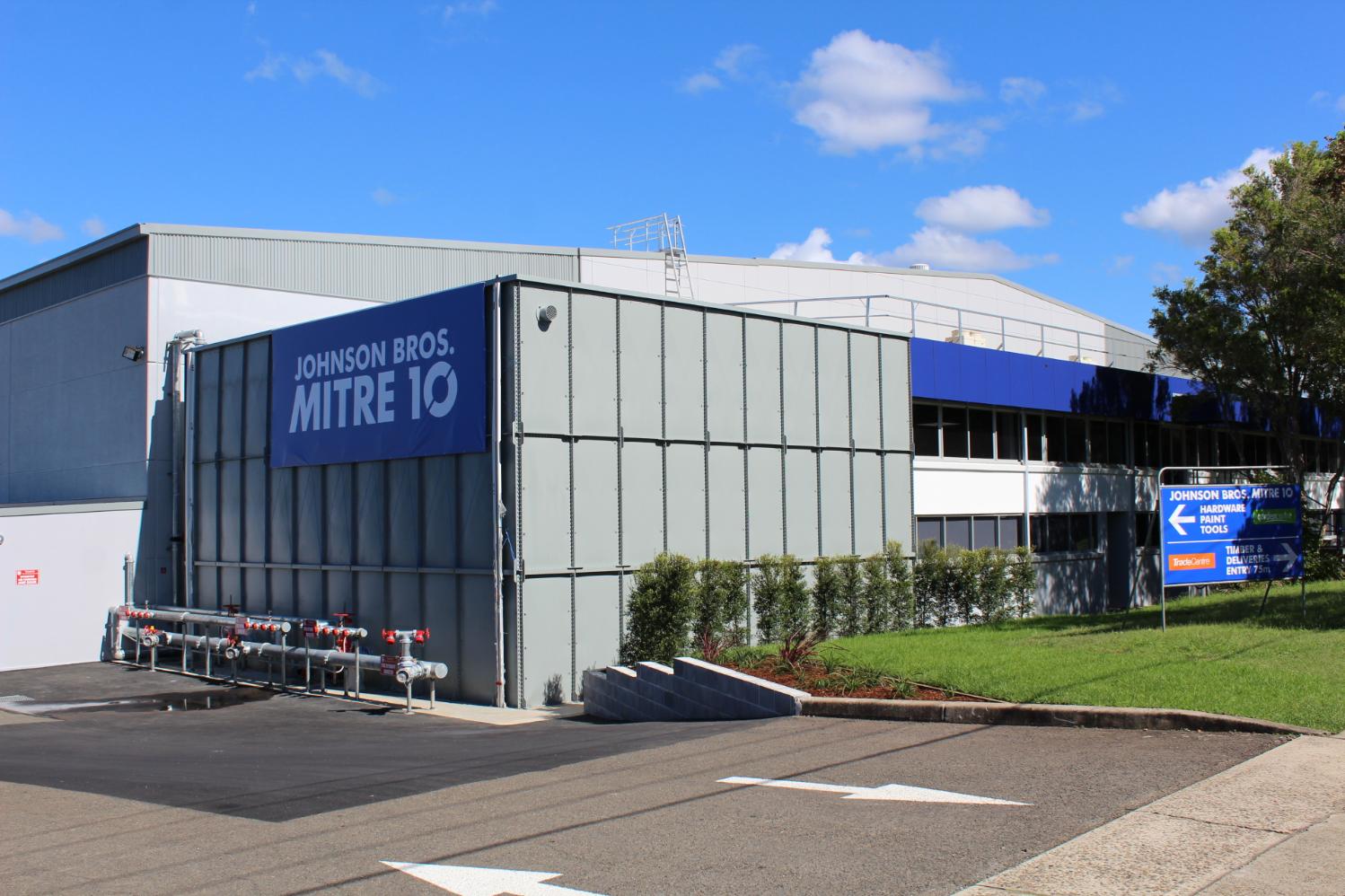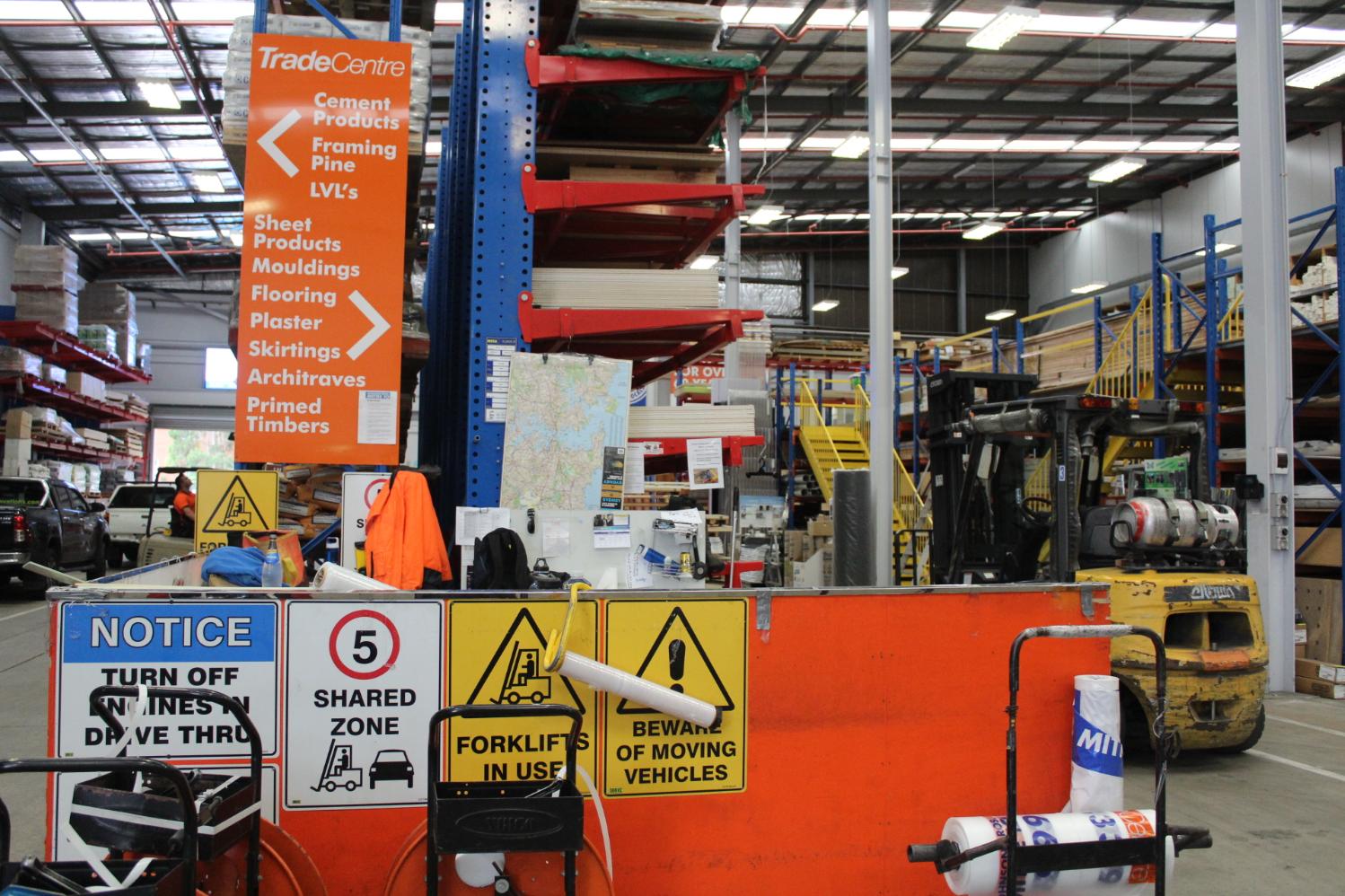 Johnson Brothers Mitre 10 Trade Centre at Mona Vale - everything you need under one roof.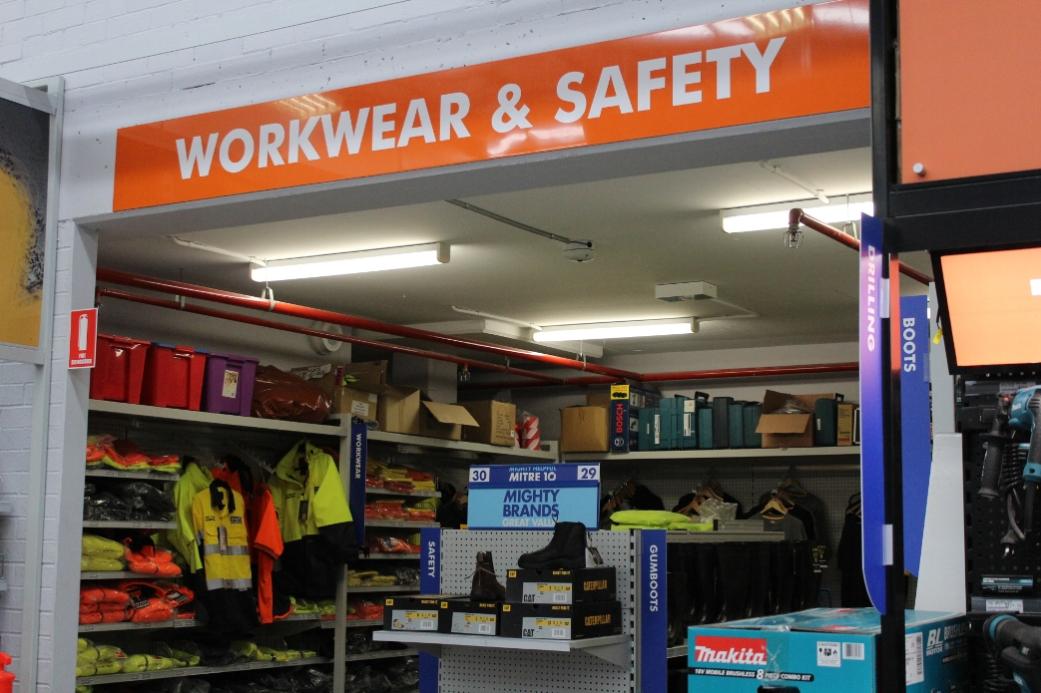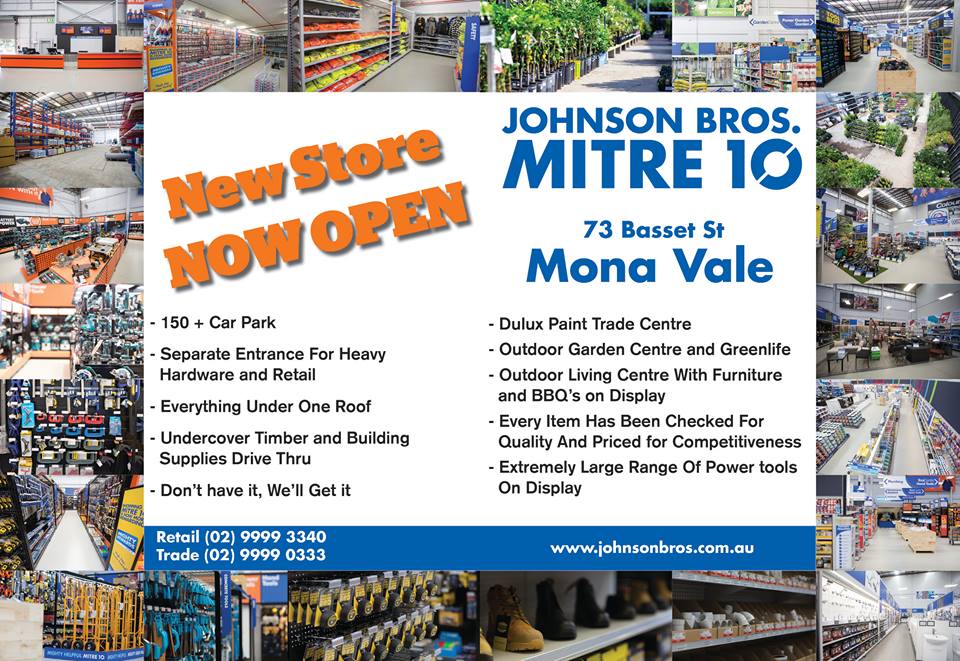 Johnson Brothers Mitre 10 New Store
73 Bassett Street
Mona Vale - Online Store: Jbhmv.Com.Au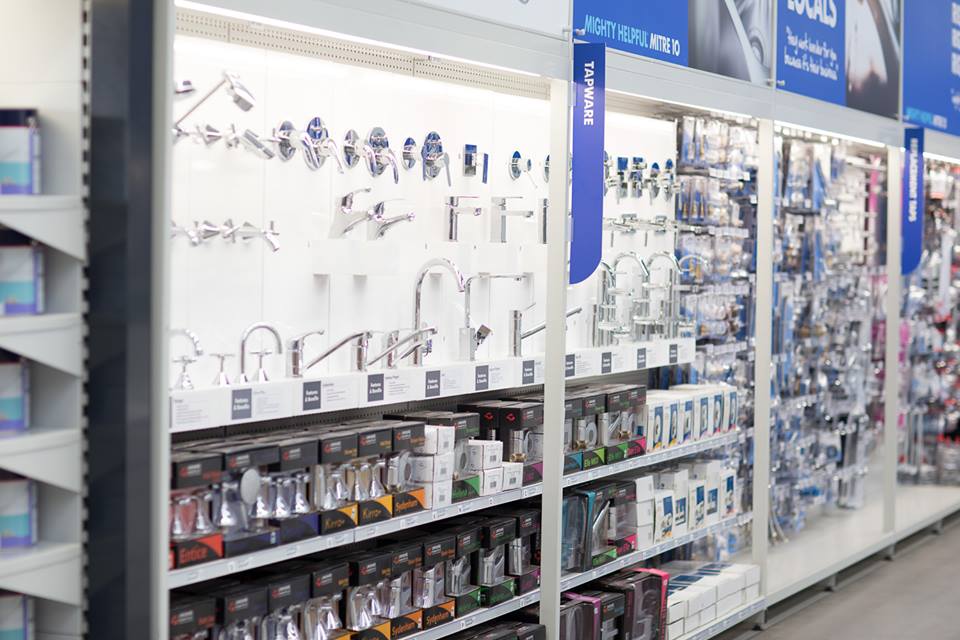 Products advice is available from the trained friendly staff at Narrabeen, Mona Vale and Avalon Johnson Brothers Mitre 10.
Click on logo to visit Johnson Brothers Mitre 10 website
Johnson Bros Mitre 10 - Avalon (02) 9918 3315
Johnson Bros Mitre 10 - Mona Vale (02) 9999 3340
JBH Timber & Building Supplies (02) 9999 0333
JBH Fencing & Landscape Supplies (02) 9970 6333
www.johnsonbros.com.au Online store: jbhmv.com.au

John, Bob and Robert Johnson, 2013 - photo by A J G.
Important
All information and tips in this publication are of a general nature only and neither Johnson Brothers Mitre 10 or Pittwater Online News does not warrant the accuracy or completeness of the information and tips in this publication. This publication is not intended to be a substitute for expert advice.
Johnson Brothers Mitre 10
advises you to always consult an experienced and qualified person when undertaking jobs of this kind (including consulting a qualified tradesperson such as an electrician or plumber where relevant expert services are required).
You should also consider any safety precautions that may be necessary when undertaking the work described in this publication (including wearing any necessary safety equipment such as safety glasses, goggles or ear protectors or hard hats). The information and tips in this publication are provided on the basis that
Johnson Brothers Mitre 10
and
Pittwater Online News
excludes all liability for any loss or damage which is suffered or incurred (including, but not limited to, indirect and consequential loss or damage and whether or not such loss or damage could have been foreseen) for any personal injury or damage to property whatsoever resulting from the use of the information and tips in this publication.
Pittwater Online News and
Johnson Brothers Mitre 10
also advises there may be laws, regulations or by-laws with which you must comply when undertaking the work described in this publication. You should obtain all necessary permissions and permits from council and/or any other relevant statutory body or authority before carrying out any work. Major projects published in this publication always list these and/orlinks to where you may research what your own project requires to meet regulations.