October 29 - November 4, 2023: Issue 603

How To Save Water This Spring-Summer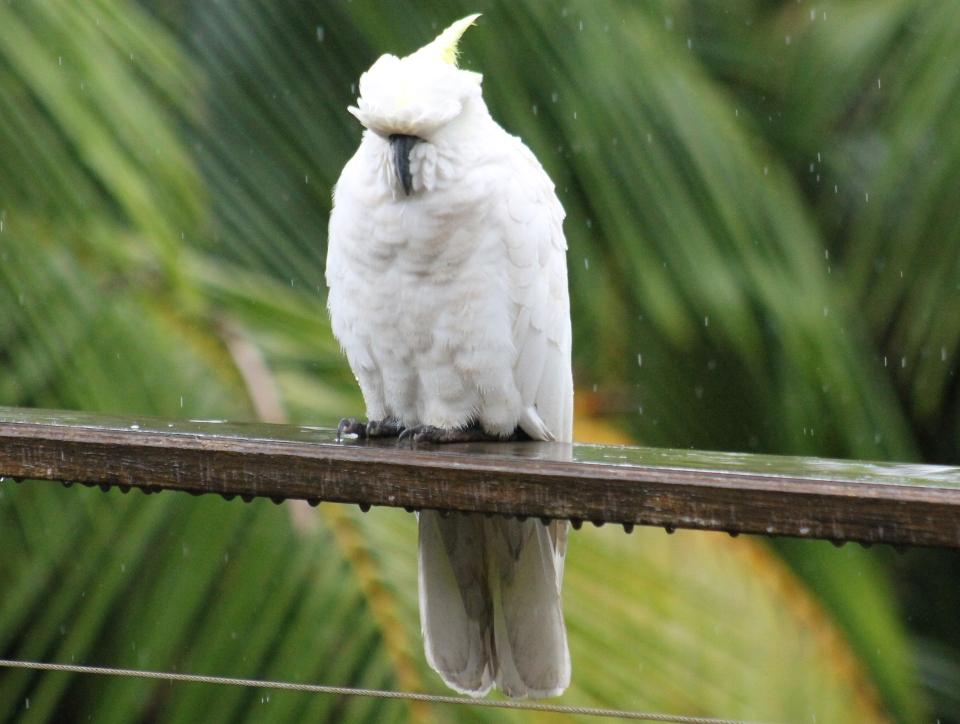 Sydney Water has put out a call to save water this week, see report;
Calls For Sydney To Save Water: Dam Levels Dropping - Duffys Forest Highest Consumer Of Water
This Issue their list of tips you can do at home, along with water saving ideas in the garden, provides a comprehensive list of how we can all save water this Spring and Summer.
With an El Nino event officially declared, along with concerns we are heading into our hottest Summer on record, putting in place a few measures now will help keep your plants alive and ensure we all do our bit to stop water depletion.
Sydney Water's list includes:
Leaks
Addressing a leak promptly is the most efficient way to conserve water. Leaks come in two forms:
Visible leaks: Prioritise fixing leaks that you can see, as they are undoubtedly draining your money. A leaking toilet can squander up to 260 litres of water daily, while a dripping tap can waste as much as 200 litres a day. Contact your plumber or schedule a visit from one of our WaterFix® Residential plumbers for exclusive deals. They specialise in repairing visible leaks and installing water-efficient fittings in your home.
Concealed leaks: These are hidden leaks underground or within walls and can be costly. If your bill has increased without explanation, you may have a concealed leak. Reach out to a specialist plumber or contact WaterFix Concealed Leaks.
Lawns, gardens and sealed areas
Use a watering can or hose with a trigger nozzle to target specific areas, avoiding overwatering.
Water before 10 am or after 4 pm to minimise water loss through evaporation.
Consult your local nursery for advice on drought-resistant trees and plants suitable for your climate and soil.
Promptly remove weeds to prevent them from drawing water away from your plants.
Group plants with similar water needs to avoid overwatering any of them.
Direct water to the roots, not the leaves.
If considering a garden watering system, opt for one with water efficiency options to prevent overwatering. A sprinkler, for instance, uses 900 litres every hour.
If considering a garden watering system, opt for one with water efficiency options to prevent overwatering. A sprinkler, for instance, uses 900 litres every hour.
When washing vehicles, do so on the lawn using a bucket or hose with a trigger nozzle to water and fertilise the grass simultaneously.
Use a broom or rake, not a hose, to clear leaves or debris from driveways and hard surfaces.
When laying a new lawn, choose resilient varieties like buffalo, kikuyu, or couch, and inquire about new drought-resistant varieties.
Avoid mowing the lawn too short, as taller grass forms deeper roots and copes better with less water.
Leave grass clippings to return moisture, nutrients, and organic matter to the soil.
Pools and spas
Reduce evaporation by 40%–90% by using a pool blanket or liquid pool cover, applied and removed easily with a roller.
Avoid overfilling, as it can impact the filter's effectiveness. Maintain water at about halfway up the skimmer box.
Increase shade and add walls and hedges to minimise evaporation and protect swimmers from the sun.
Discourage splashing outside the pool to retain water.
Backwash the filter only when necessary, keeping the pool and filters clean to reduce the frequency. Cartridge filters may not need backwashing at all.
If using a sand filter, backwash until the water is clear to avoid unnecessary water waste (4–6 weeks interval, using up to 8,000 litres a year).
Repair leaks promptly to avoid water wastage and potential damage to the pool's foundations.
Man spreading a pool blanket using a roller.
You can reduce evaporation by 40%–90% by using a pool cover.
Do-it-yourself pool check
Walk around the pool's edge and check between the pool and the filter equipment. Look for wet or eroded areas.
Inspect the plumbing and watch for obvious leaks.
Check if running the filter affects water loss.
Check your pool for cracks or tears. Inspect the tile line and inside the skimmer box.
Check the lighting. Underwater lights are often the source of leaks.
Bathrooms
Shorten showers to save water—every minute under a standard showerhead uses approximately 9 litres.
Use a plug to retain water in the sink for rinsing your razor or washing your face, avoiding letting the tap run.
Turn off the tap while brushing your teeth.
Install a WELS 4-star rated showerhead to save on water and energy costs (efficient showerheads use 6–7 litres per minute compared to older ones using 15–25 litres).
Opt for a dual-flush toilet when replacing the old one. Modern dual-flush toilets use significantly less water—4.5 litres per full flush and 3 litres per half flush.
Take advantage of special offers from WaterFix Residential on water saving showerheads, taps and toilets.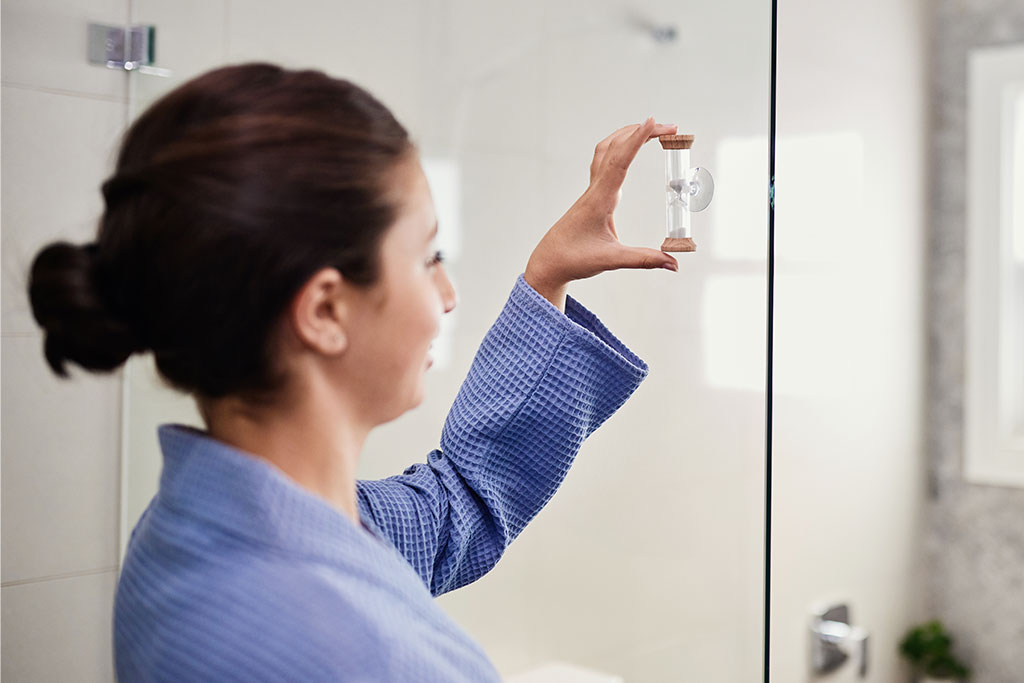 Showering for 4 minutes instead of 10 can save 54 litres of water a day.

Laundries
Only run the washing machine with a full load.
When replacing your washing machine, choose a front loader, which uses about 60 litres per load compared to top loaders using 110 litres.
Adjust water levels based on load size and use the economy cycle if available.
Pre-treat stains to avoid rewashing.
Reuse clothes and towels before placing them in the washing basket.
If hand washing, use less washing powder to reduce rinsing. Wash items together to save water.
Check for visible leaks. WaterFix Residential can help to fix them.
Kitchens
Keep water in the fridge by filling a jug, eliminating the need to wait for tap water to run cold.
Wash vegetables in a plugged sink or, better yet, in a bucket or bowl, collecting water for plant irrigation.
Thaw frozen food in the fridge or microwave, not under a running tap.
Run the dishwasher only when it's full.
Skip the pre-rinse—scrape plates and cutlery before loading them in the dishwasher.
Take advantage of special offers from WaterFix Residential on water saving kitchen tap set replacements.
More ways to save water
Consider greywater reuse.

Greywater is reusable wastewater from washing machines, showers, baths and basins. Untreated, it's a good source of important nutrients for many plants. When it's treated, you can also use it to flush toilets and wash your clothes.

Install a rainwater tank.

If a rainwater tank is properly installed and plumbed into your home, you could save up to 40% of your drinking water supply and $200 a year off your water bills.

Set a target for the water you use.

You can see your average daily water use on your water bill, and keep an eye on your water meter to track of how much water you're using.
WaterFix® Residential
WaterFix Residential is one of the ways Sydney Water can help you save water at home. Sydney Water's qualified plumbers are available 7:30am–5pm Monday to Friday, and 8am–4pm on Saturdays (excluding public holidays). Request a WaterFix Residential appointment online 24/7, or call us on 1800 807 475 7:30am–5pm Monday to Friday (except public holidays).
Save even more right now
$33 fee per callout (normally $60) – $11 first callout fee for eligible pensioners
no Saturday surcharge (normally $110)
special offer to fix visible leaks from taps and toilets (save $33–$66 per leak)
special offer on showerhead replacements (save up to $144)
up to 50% off toilet suite replacements
Review fees and charges and other information at: https://www.sydneywater.com.au/your-home/helping-you-save-water/waterfix-residential.html
DIY Water Wise Garden
Half of suburban water use is in the garden, although if you look at the green bush surrounds we live amongst it's obvious you can create a beautiful, rewarding garden that requires minimum water, and with rainwater tanks, the installation of ponds or reusing greywater, you could even create a garden that collects water for later use.
Although we are fortunate to not currently be in the midst of a drought, we were a short while ago and Sydney Water is asking us to be mindful of not wasting water and look for ways to have a great garden without water waste.
Reducing your water use and creating a water wise garden focuses on a few vital elements:
A) Plant water saving plants - natives mostly, but also some beautiful cacti or potted plants!
B)
Design for low water use - plants that don't require much water, such as some natives and cacti an be grouped together, choose your watering times
C) Collect water - install a rain water tank
D)
Reduce water loss - mulch, deepen your soil depth, plant more trees that can provide a canopy of shade, stop water runoff
E) Be wise about water - use methods to introduce water deeper into your soil and straight to the plant roots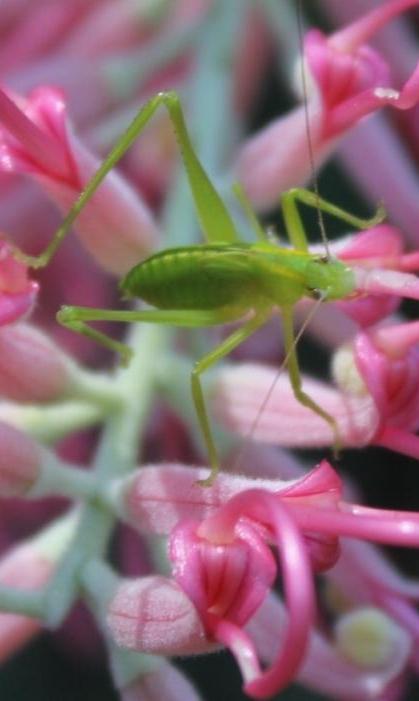 Plant water saving plants
A bushwalk shows you our natural surrounds have plants that are low to the ground holding it together, native grasses, bushes and shrubs of a medium height that provide cover and food for native animals and birds, and trees of medium to tall range that provide cool leafy arbours and further homes for native animals.
The best part
about
introducing some natives into your garden is all the native insects and animals they will bring
- visit Australian National Botanic Gardens' website for an extensive resource for native plants - a few suggestions for our area run below.
Ground Covers:
Creeping Boobialla,
Grevillea poorinda 'Royal Mantle',
Purple Coral Pea,
Snow In Summer,
Common Everlasting
Small Shrubs/Grasses (to 1m):
Correa 'Dusky Bells',
'Miniature' or 'Dwarf' Twiggy Baeckia,
Spiny-Headed Mat Rush
Medium Shrubs (over 1m): Coastal Rosemary,
Long-leaf Waxflower
Tall Shrubs (over 2m):
Banksia 'Giant Candles',
Grevillea,
Scarlet or Lemon Bottlebrush, Coastal wattles
Trees:
Black She-Oak,
Coast Banksia,
Crepe Myrtle, and of course three we're well known for in Pittwater; Spotted Gums, Swamp Mahogany and those beautiful red trunked Angophoras
By grouping plants with similar thirst you can reduce your water use because you don't have to water the whole garden just to cater for the most thirsty plants. Water the thirsty ones when they need it, and the others less often.
Covering the ground with a living "coat" of layers of plants at different levels you will reduce evaporation, create a more consistent ground temperature in summer and winter, and create a more healthy environment for other living creatures (such as insects, frogs, birds and lizards) that generally assist with plant health. Native peas, taller grevilleas and all those lovely banksias that will provide beautiful flowers year round are a great boon for any Pittwater garden.
Keep yourself and your garden under a green wing!: You will have noticed the big difference in temperature when you are in the shade of trees, compared with being out in the open sun on lawn or bare ground. Tree shade is always going to be more dense and cooler than pergola or verandah shade from roofs but you can add some extras in to double that shade in outdoor used areas - plant out a long flowerpot with a low hedge to create a barrier or install some shadecloths - visit:
Shade Sails And Watering
As some plants require full sun (vegetables for instance), you need to carefully plan the location of taller plants to the south of shorter ones that need full sun.
Water is lost in two ways; runoff and evaporation.
With the prevalence of concrete and paved driveways comes a green slippery growth that you have to scrub off annually or even sooner to stop people slipping and falling. There are now a great range of pavers and tiles you can apply slip-preventatives to and even non-toxic treatments for when the green does build up - a good yard broom with stiff bristles and a regular sweep will reduce the times when you do have to 'water the cement'. To reduce and reuse water when you do have to do a clean of paved or cemented areas, try and direct the water used onto your garden or lawn areas (not if you have used chemicals to clean as this will kill plants).
Water that does land on the soil should soak into it quickly and deeply so it will be available to plants and not lost to the sun and wind. To create topsoil with good drainage you'll need to break down clumpy, solid soil (such as clay) with an additive such as "GroundBreaker"; and dig in large amounts of compost. Organic material added to the soil will improve water absorption straight away, but most importantly, it will encourage populations of worms and other subsoil creatures that will do even more for soil drainage and plant nutrition over the long term.
Create the deepest possible topsoil, and continue to compost waste from your garden and kitchen to replenish the soil on an ongoing basis. Nature reduces evaporation by covering the soil with plants, plant litter, or preferably both. You should do the same. Regardless of how closely plants are spaced, cover the soil with about 75mm of mulch. Many materials can be used, including compost, leaves, wood chip, bark, straw, coconut or sugarcane fibre, or even pebbles. The purpose of this layer is to insulate the soil from the sun and wind, but it fulfils many other functions, including providing a habitat for many creatures that again provide nourishment for plants.
Installing a rainwater tank forms part of the requirements for all new homes for good reason.
The roof of your house isn't the only rain-collector available to you. The ground itself receives the same amount of rain, so think about how much water the soil can absorb, and how you can drain pathways and paving into the garden beds and lawns.
The average household produces 400 litres of greywater per day. If you can use it all to replace drinking water that you would have used for watering plants you could save around 140 thousand litres of drinking water every year.
Greywater is the waste water from showers, baths, spas, hand basins, laundry tubs, washing machines, dishwashers and kitchen sinks (although kitchen water is generally too contaminated to be reused).
Water on the surface of soil will evaporate before plants can make use of it, so using methods of introducing water deeper into the soil will reduce water use and benefit the plants in your garden.
When renewing gardens and lawns consider installing perforated agricultural pipe (ag pipe for short) to use as a deep watering system as well as drainage.
You can connect these pipes to your stormwater system in a variety of ways, depending on your home's specific situation. For example, you might want to connect them to the overflow pipe from your water tank, so the tank fills first, then water flows deep into the ground, then water flows to the stormwater drains. This is a throwback to when stormwater drains once did send rainwater down into "rubble" pits in the ground to disperse over time and probably time we returned to not wasting a single drop. Be aware these pipes can become invaded and choked by tree roots and may need replacing every few years.
You can also water deep down with your hose by using a "Water Spike". It is simply a long metal tube with a hose connection. As you push down on the spike, with the water running, it easily penetrates deeply into the soil.
A better use for plastic:
Cut the bottoms off plastic drink bottles, remove the lids, and bury them at least half-way down in the soil next to a plant. Fill the bottle when you water the garden and this little reservoir will trickle-feed the plant for 24 hours or more. Even easier, buy a set of watering spikes and attach the bottles to them.
Spray and sprinkler irrigation systems waste water by atomising it so that much of it is evaporated before it even reaches the ground – especially on hot or windy days. Make sure you choose your watering times to suit the season - early in the morning and a half hour before dusk in Summer will work best. You can also install drip irrigators and completely cover them with mulch.
Those living in flats already know to use a watering can for their balcony mini-salad gardens and shade giving palms - those with bigger gardens can apply the same principle and apply that water straight to the base of the plant where its needed - the roots. This too will cut down on the amount of water wasted.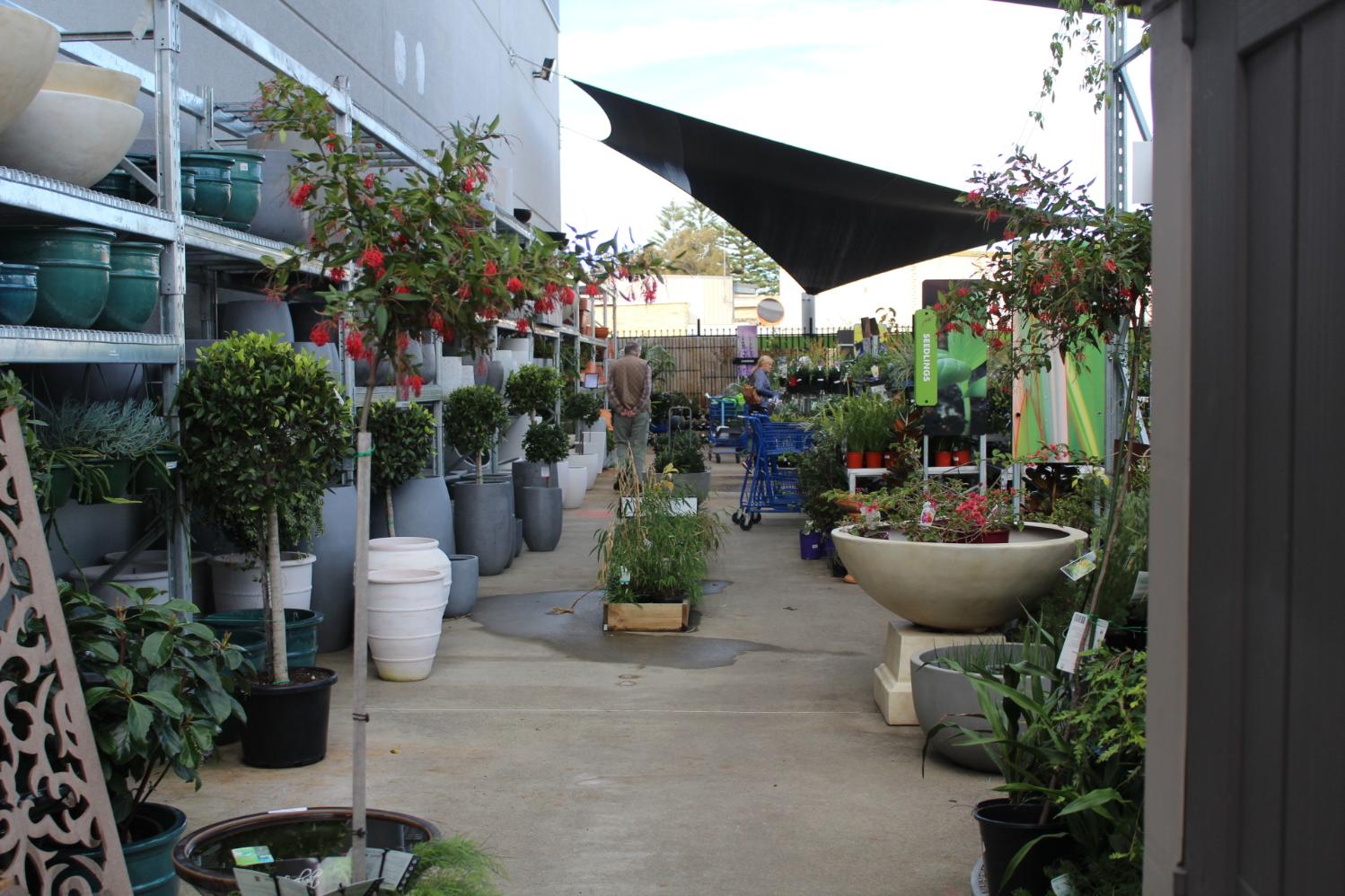 Greenlife garden centre at Johnson Brothers Mona Vale - for all your gardening needs.
Greywater Hoses
In times of low rainfall, every drop counts. Drop in to see Johnson Brothers Mitre 10 for a range of ideas like the greywater hoses (modelled here by Scott) to take your washing machine water to your yard.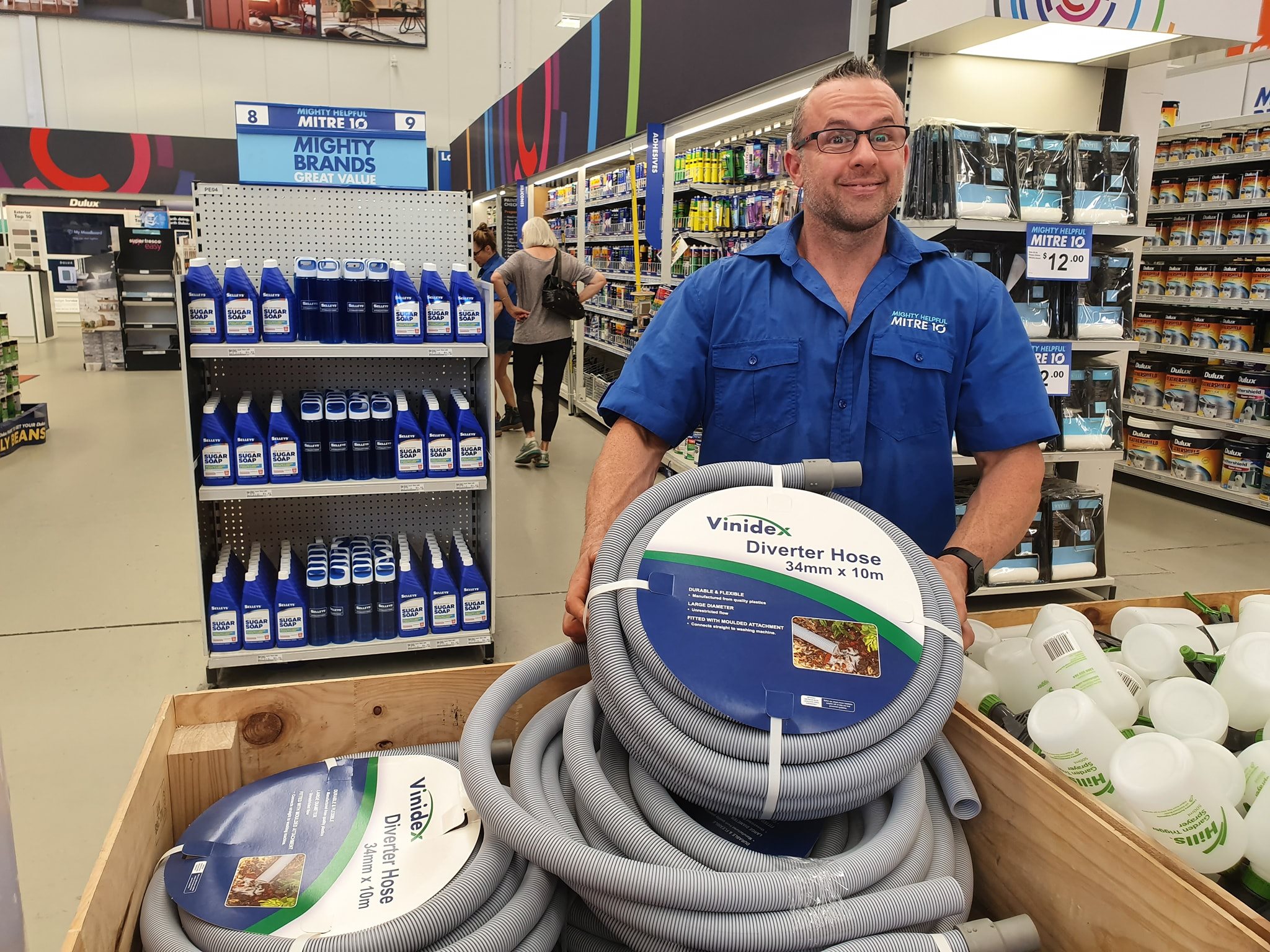 More Products To Help You Conserve Water This Spring-Summer From Johnson Brothers Mitre 10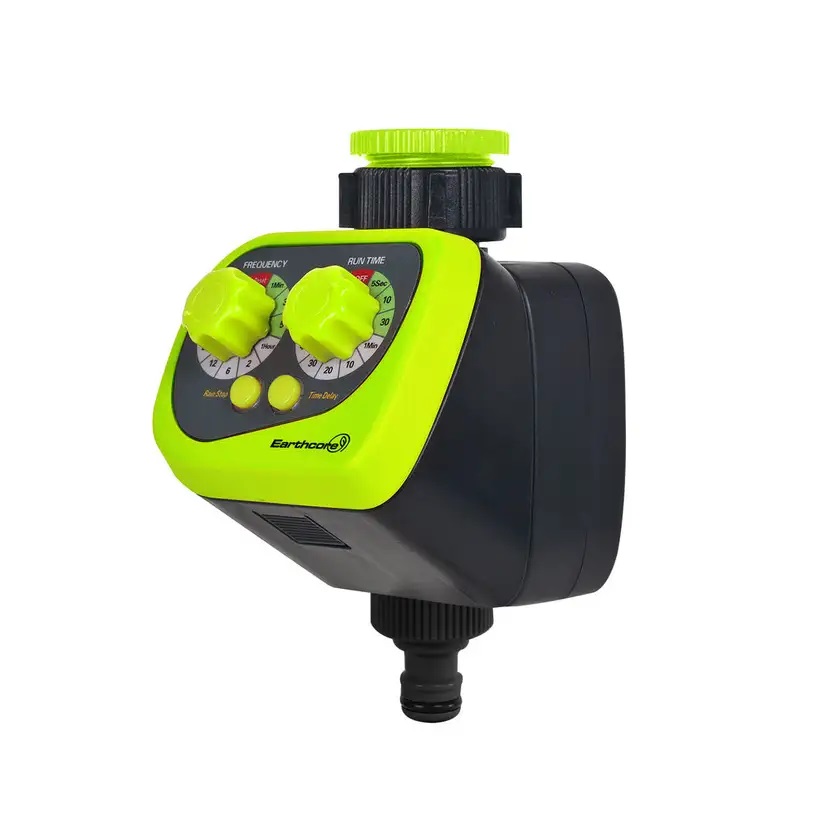 Earthcore Automatic Tap Timer: $55.00
Ideal for misting applications. Easy to install and program. Programmable time delay. Attaches directly to a garden tap. Time delay feature/Rain stop feature.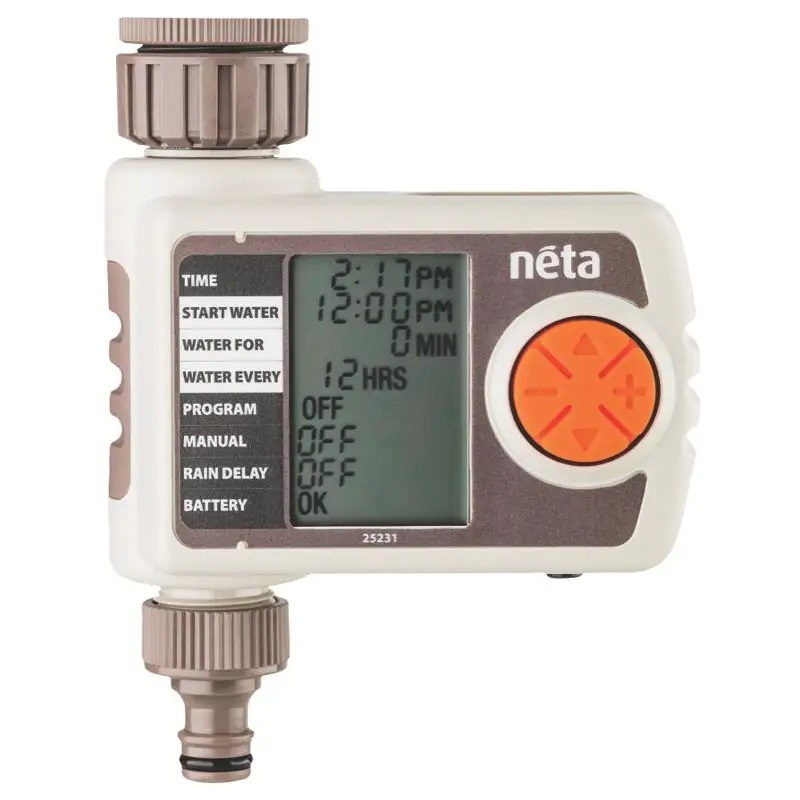 Neta Electronic One Zone Tap Timer 12mm: $92.00
Large LCD screen and non-slip rubber button. Easy-to-use interface. Fits ¾ inch & 1-inch tap outlets. Suits 12mm click-on. 2-year guarantee. Rain delay function and 11 watering cycles and up to 240 minutes of watering duration.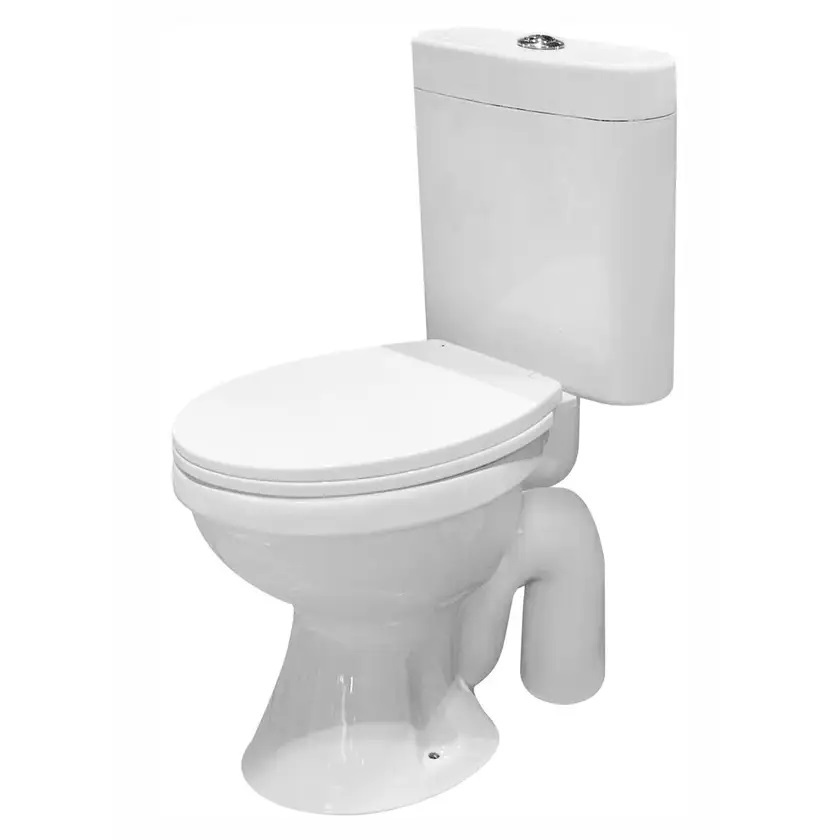 Cartia Jessi S Trap Toilet Suite: $139.00
The Jessi S-Trap toilet suite from Cartia is suitable for any bathroom design. With great functionality and durable design, the Jessi S-Trap toilet suite is definitely the perfect option for your bathroom. Featuring a soft close quick release seat and PVC cistern, this dual flush toilet suite will appeal to those who are on a budget but still want the best possible product. The 4.5/3L flushing system is water-saving, while the box rim ceramic pan ensures that it will last for years to come without giving you any problems.
Has; 4 Star WELS Rating, Water-saving dual flush 4.5/3L, Soft close quick release seat, Boxed rim ceramic pan, Link toilet suite, S trap supplied setout 80mm- 180mm.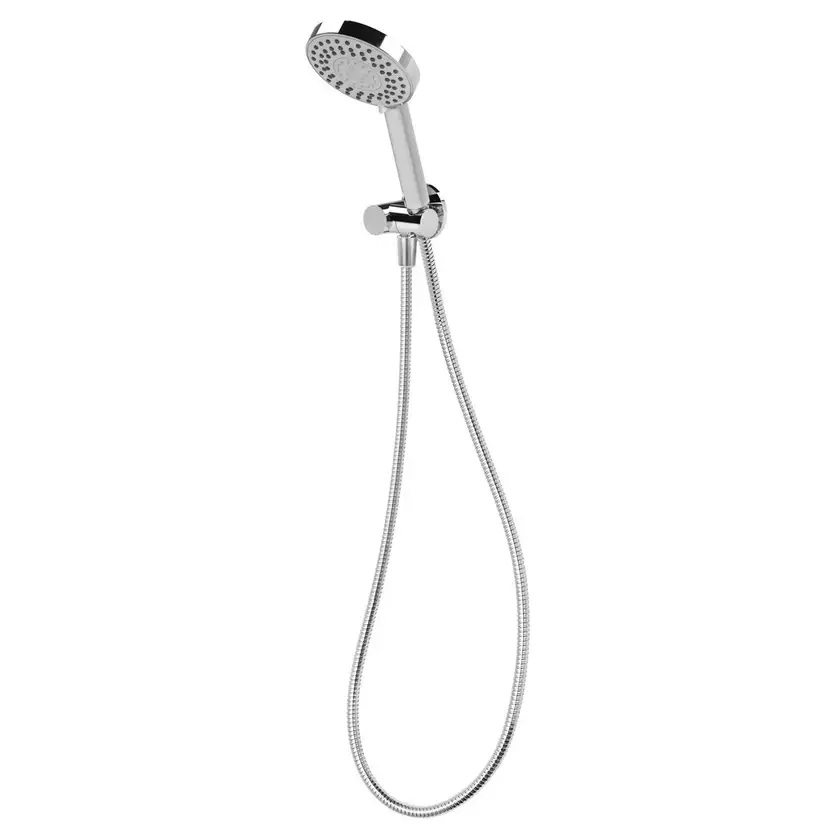 Phoenix Vivid Hand Shower Chrome: $119.00
An elegant fusion of contemporary and premium functionality, this beautifully designed hand shower will complete your bathroom space. Featuring WELS 3 star water rating, this piece is a must-have for your bathroom or laundry.
Australian designed, Elegantly blended contemporary design and premium functionality, Matching accessories available to complete your bathroom look, Finish: chrome, WELS Rating: 3 Star - 8.0l/min, Pressure rating: 150 - 500kPa, Temperature rating: 1 - 75°C, Includes 15 year warranty.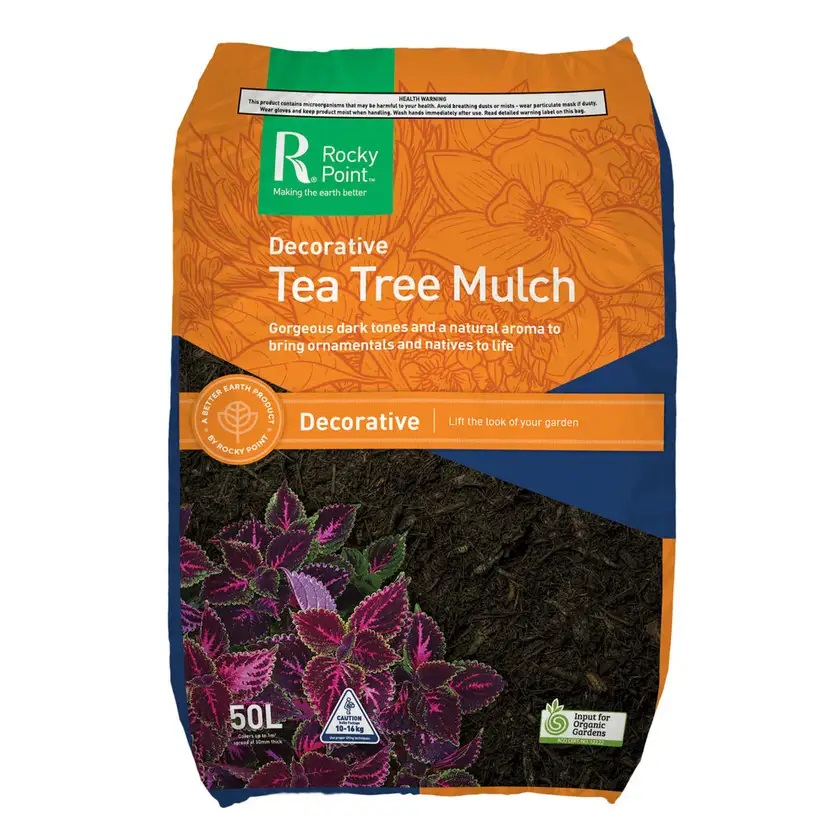 Rocky Point Mulch Tea Tree 50L: $15.50
Featuring gorgeous dark tones and a natural aroma, Rocky Point's Tea Tree Mulch is a feast for the senses that's guaranteed to bring any garden to life! Spread this environmentally friendly mulch around your ornamentals and natives and you'll be amazed at how much water (and weeding time) you can save.
Made as a by-product of the tea tree oil making process, you will experience considerable water savings and prevent unwanted weed growth by using Tea Tree Mulch for ornamental and native gardens alike. Tea Tree Mulch is a beautiful, dark, rich coloured mulch, which will enhance the look of any garden. It also has a fresh and fragrant aroma.
100% organic and fragrant as well as highly decorative, Reduces water usage and improves soil structure, Insulates against extreme hot or cold temperatures, Encourages earthworms Tea Tree Mulch breaks down slowly, enriching the soil through composting, Suppresses weed growth, prevents soil erosion, and is ideal for native gardens, Prepared and tested under strict conditions, this product is certified as an Australian Certified Organic.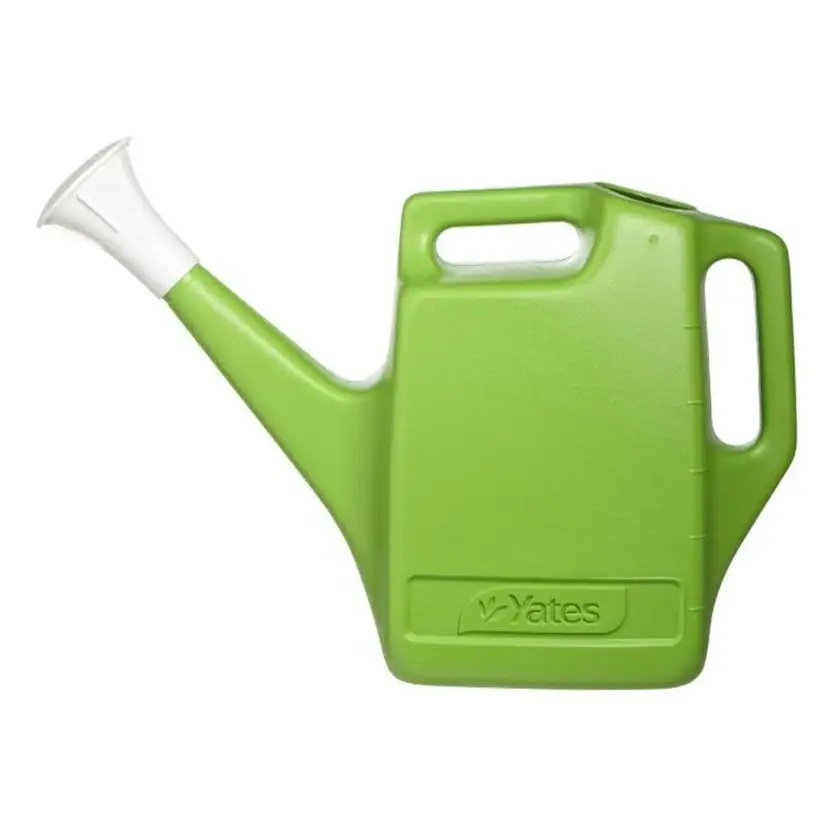 Yates Watering Can Green: from $16.25
Removable rose for when a large stream of water is required. Rose for normal watering through to fine spray for watering seedlings. Graduated measures on the side for easy filling. Perfect for all regular watering and fertilising.
Johnson Brothers Mitre 10: Serving Our Community Since 1955
The Independent Hardware Group has awarded Johnson Bros Mona Vale the best in state Store of the Year at the IHG state awards again in 2023.
Johnson Brothers say; ''Thank you to all of our amazing staff and customers for being awesome!''
IHG is Australia's largest home improvement wholesaler supplying more than 1,500 stores nationwide. These stores cater to a broad range of Trade and DIY customers and range from large format warehouses to convenience operations and Trade centres, as well as frame and truss sites in two States.
Under the IHG network, there is a clear mandate to support the growth of Independents within the hardware sector in Australia by helping them to be 'The Best Store in Town'.
The culture of IHG is built on being a low cost and transparent business partner to members, with an unwavering commitment to protect and grow a sustainable independent hardware sector for the long term.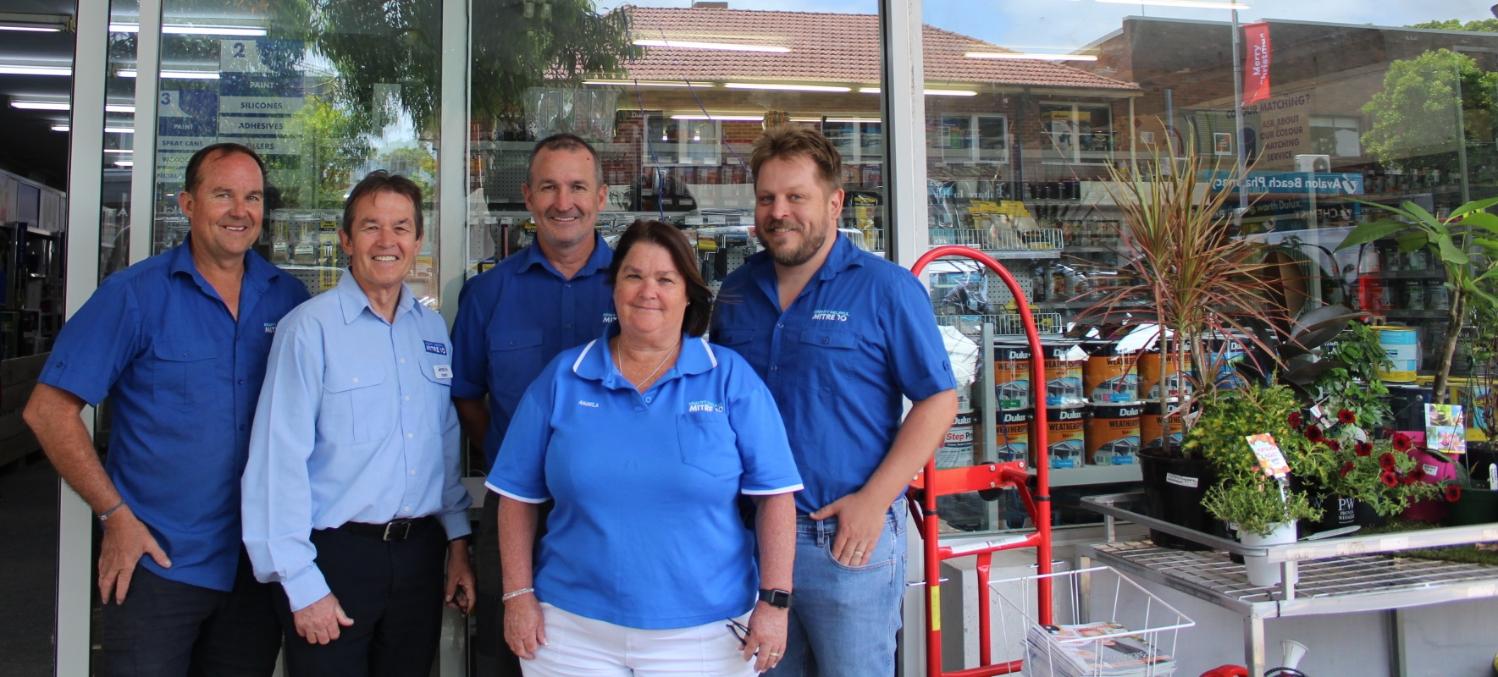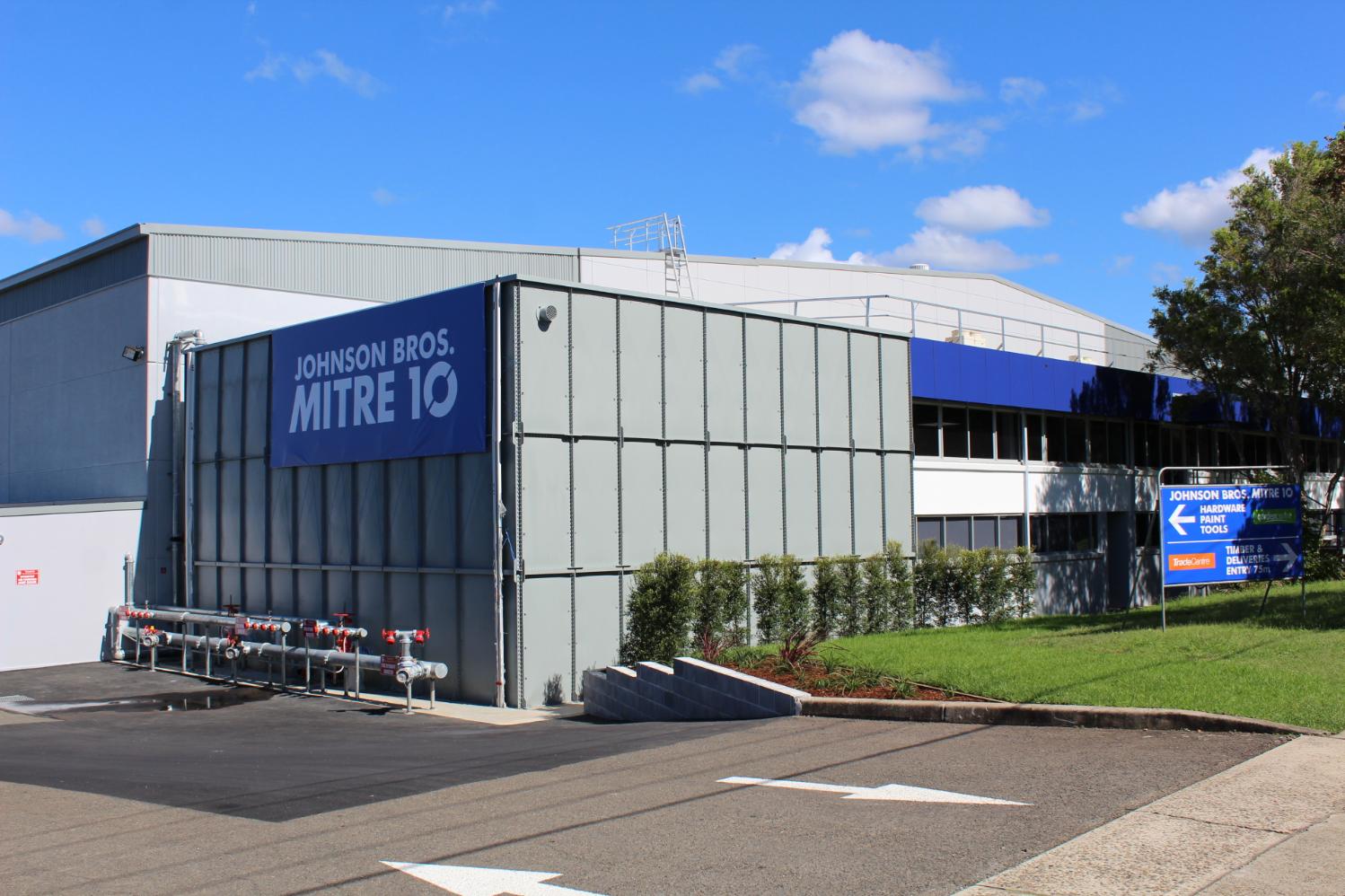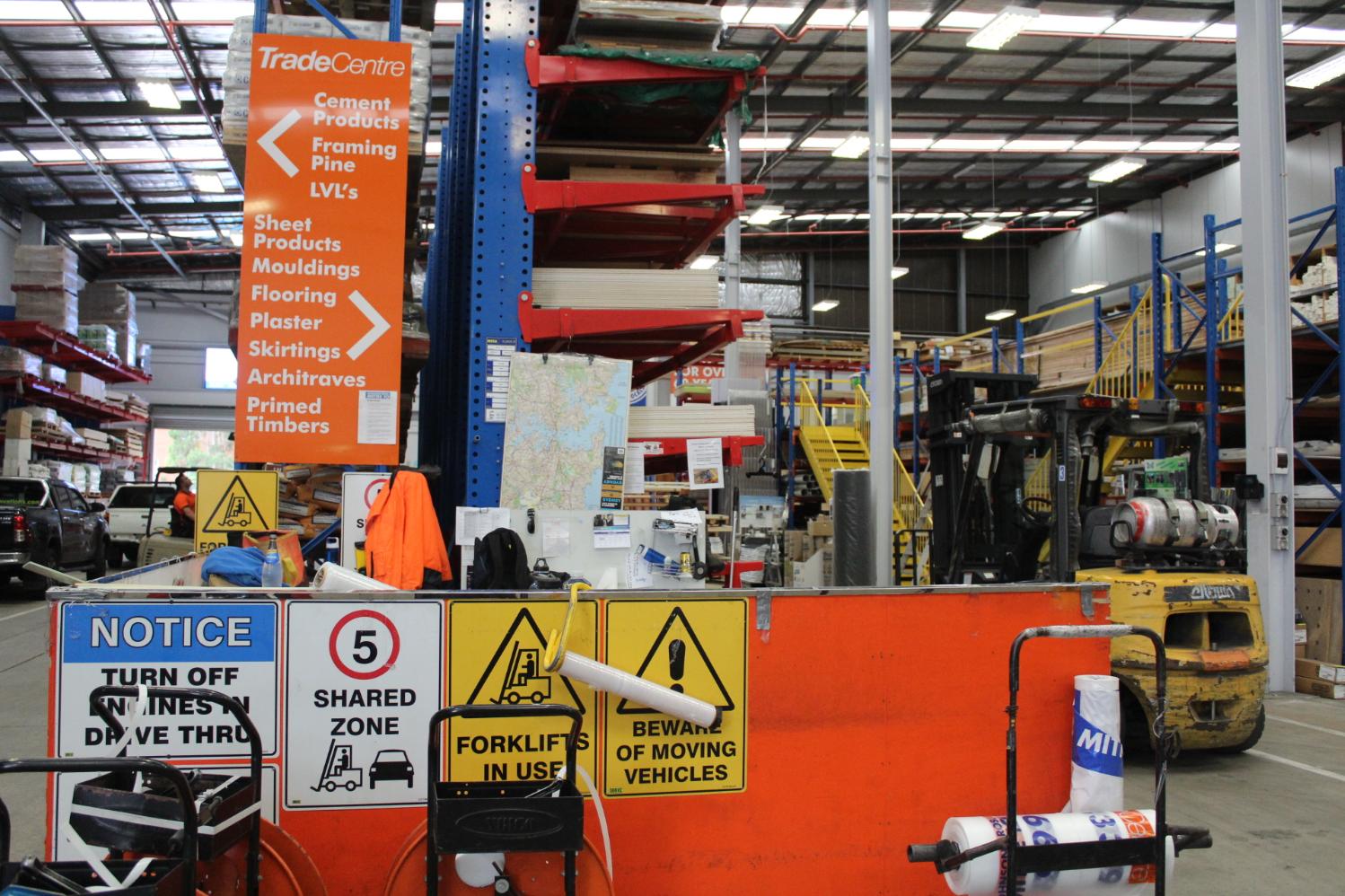 Johnson Brothers Mitre 10 Trade Centre at Mona Vale - everything you need under one roof.
JBH Design Centre
JBH Design Centre is a tool for builders and DIY'ers to assist in the fit out of houses. It has displays of kitchens, Bathrooms, Doors and Storage as well as knowledgeable staff to assist in making house fit out painless.
Visit: http://jbhdc.com.au/
On Facebook: https://www.facebook.com/design.centre.jbh/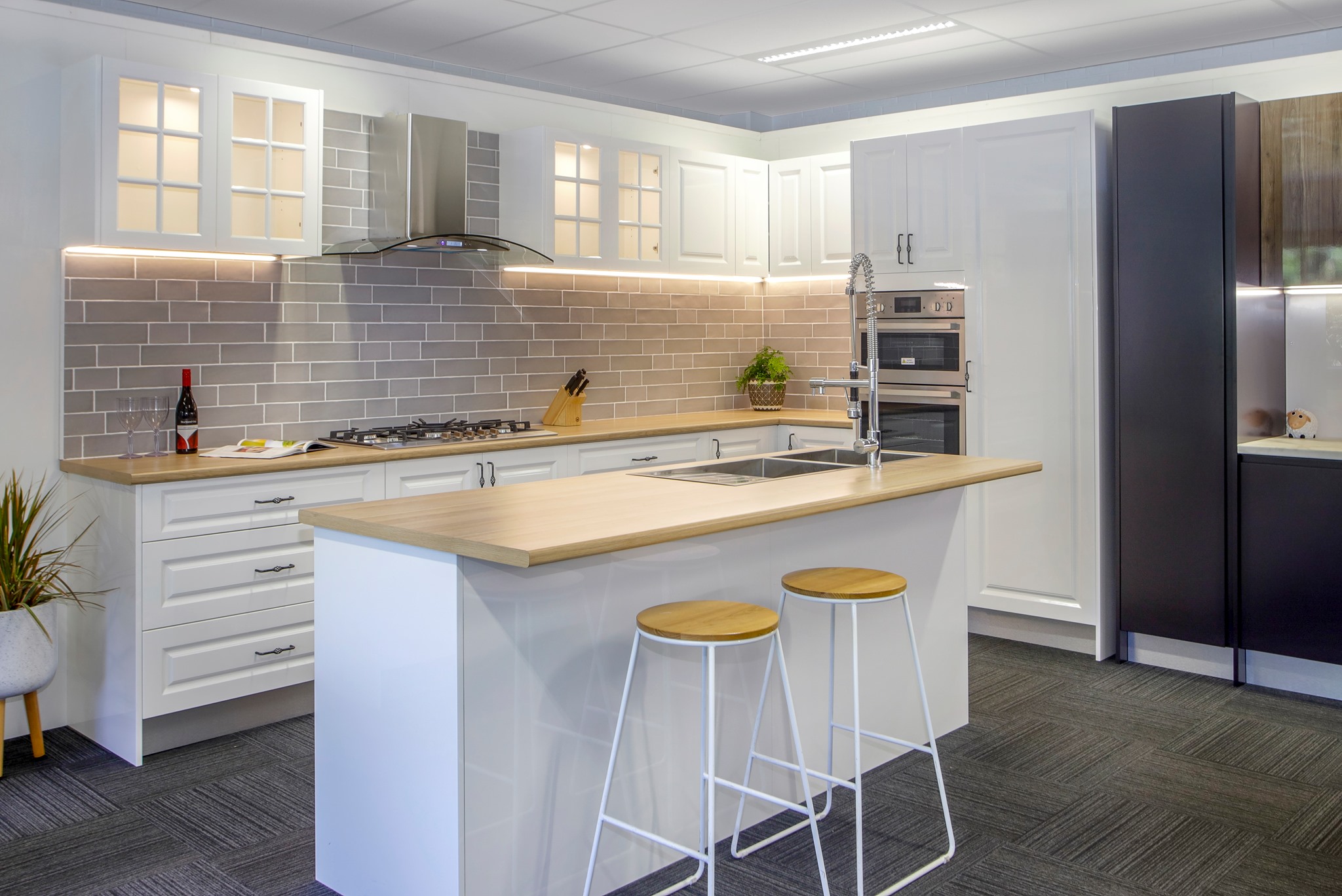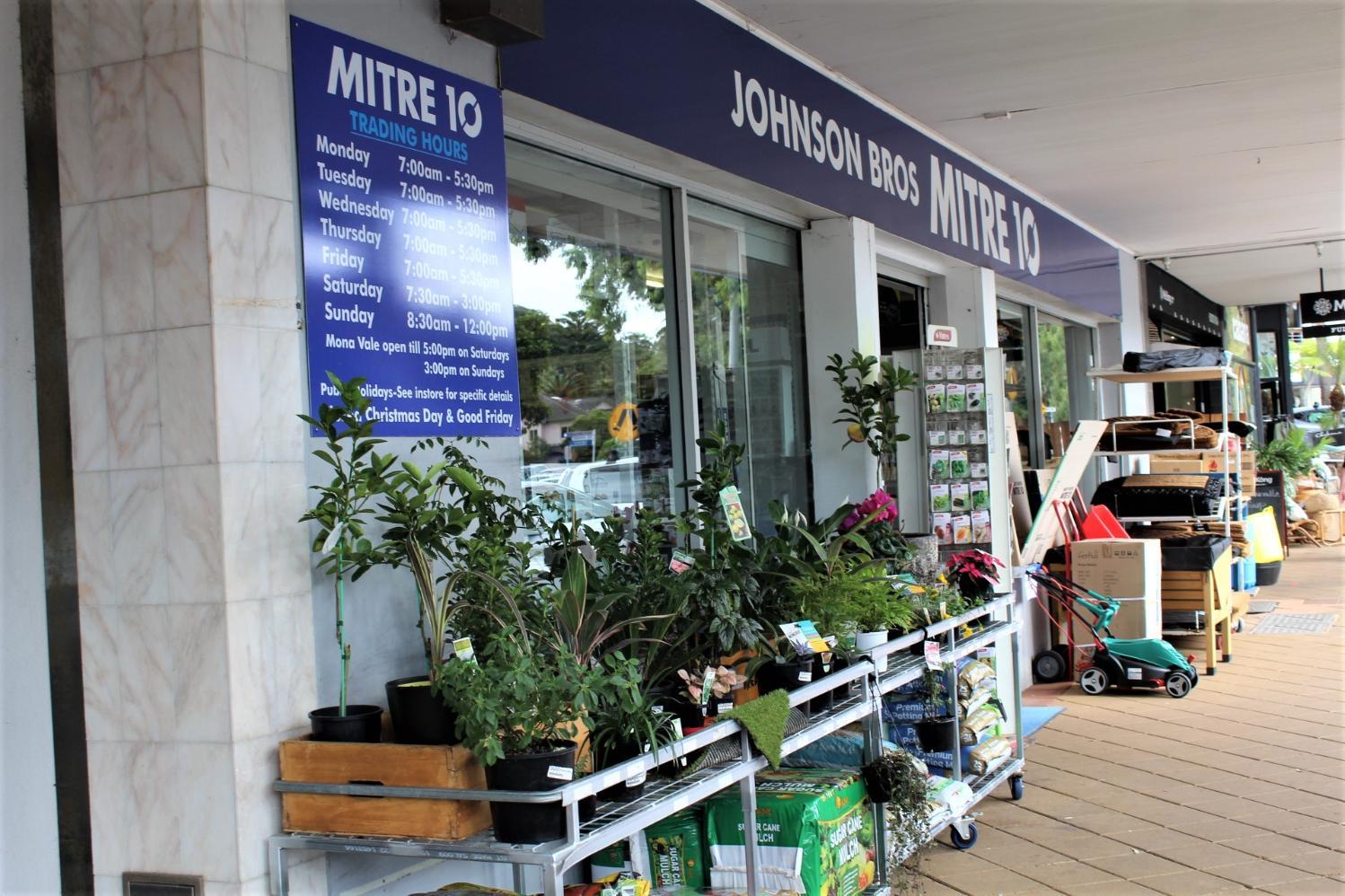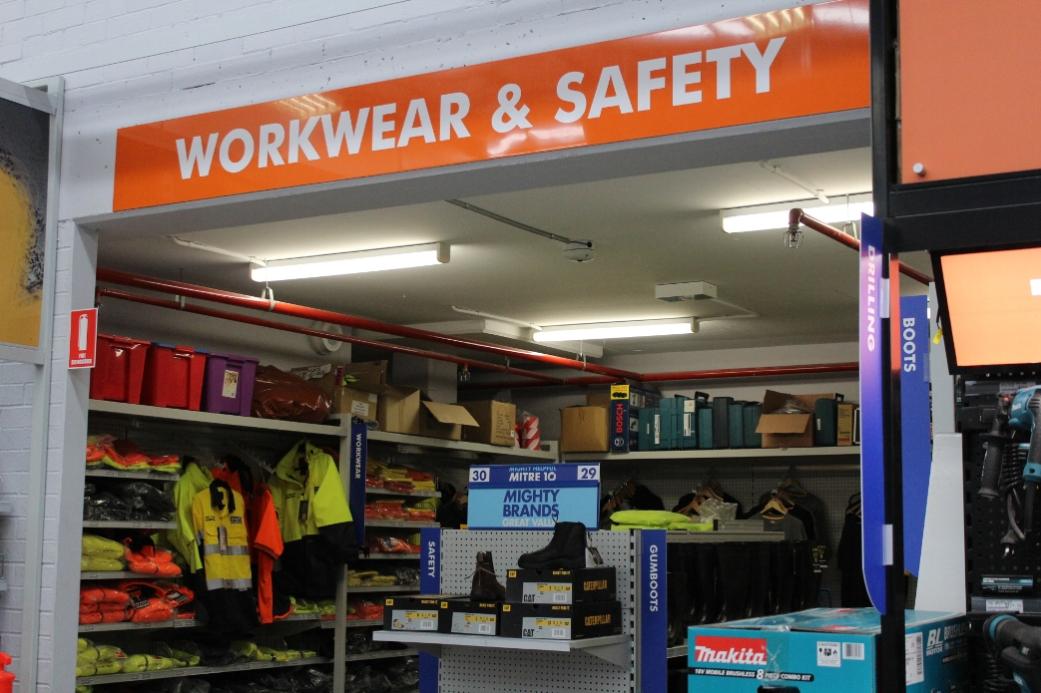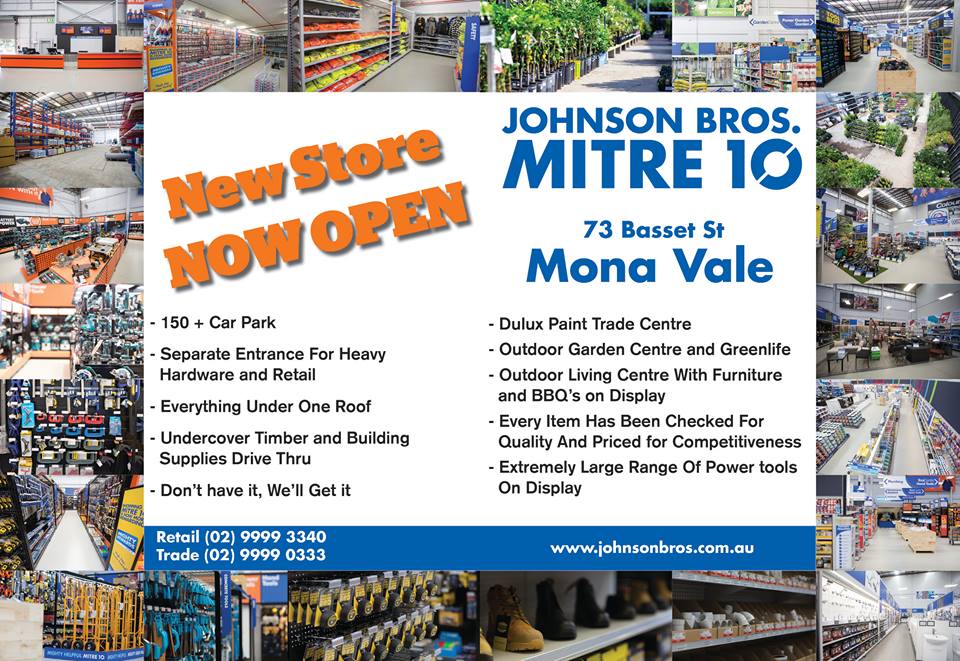 Johnson Brothers Mitre 10 New Store
73 Bassett Street
Mona Vale - Online Store: Jbhmv.Com.Au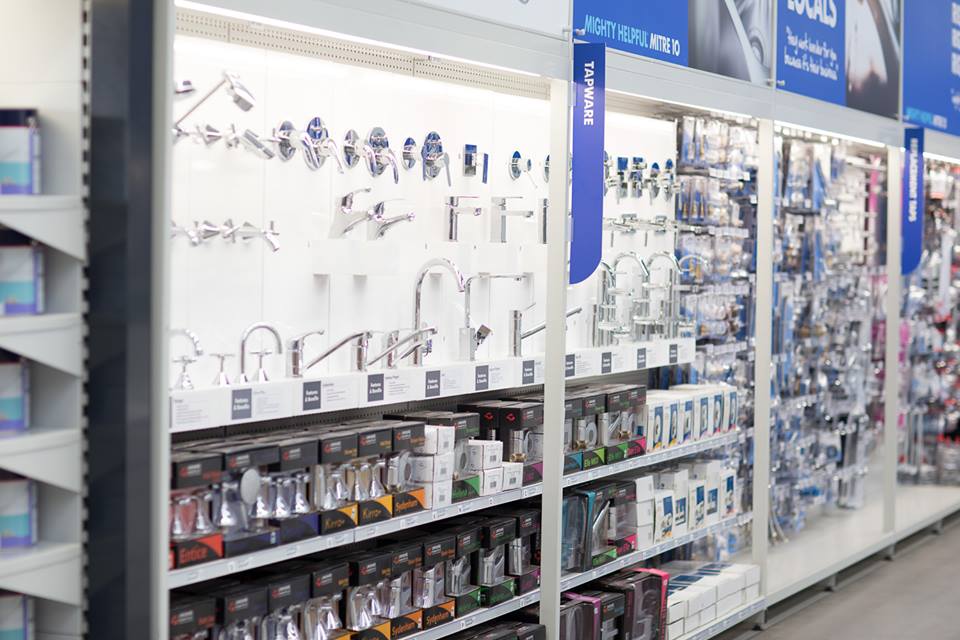 Products advice is available from the trained friendly staff at Narrabeen, Mona Vale and Avalon Johnson Brothers Mitre 10.
Click on logo to visit Johnson Brothers Mitre 10 website
Johnson Bros Mitre 10 - Avalon (02) 9918 3315
Johnson Bros Mitre 10 - Mona Vale (02) 9999 3340
JBH Timber & Building Supplies (02) 9999 0333
JBH Fencing & Landscape Supplies (02) 9970 6333
www.johnsonbros.com.au Online store: jbhmv.com.au

Bob, John and Robert Johnson, 2013 - photo by A J G.
All information and tips in this publication are of a general nature only and neither Johnson Brothers Mitre 10 or Pittwater Online News does not warrant the accuracy or completeness of the information and tips in this publication. This publication is not intended to be a substitute for expert advice.
Johnson Brothers Mitre 10
advises you to always consult an experienced and qualified person when undertaking jobs of this kind (including consulting a qualified tradesperson such as an electrician or plumber where relevant expert services are required).
You should also consider any safety precautions that may be necessary when undertaking the work described in this publication (including wearing any necessary safety equipment such as safety glasses, goggles or ear protectors or hard hats). The information and tips in this publication are provided on the basis that
Johnson Brothers Mitre 10
and
Pittwater Online News
excludes all liability for any loss or damage which is suffered or incurred (including, but not limited to, indirect and consequential loss or damage and whether or not such loss or damage could have been foreseen) for any personal injury or damage to property whatsoever resulting from the use of the information and tips in this publication.
Pittwater Online News and
Johnson Brothers Mitre 10
also advises there may be laws, regulations or by-laws with which you must comply when undertaking the work described in this publication. You should obtain all necessary permissions and permits from council and/or any other relevant statutory body or authority before carrying out any work. Major projects published in this publication always list these and/orlinks to where you may research what your own project requires to meet regulations.