March 24 - 30, 2019: Issue 398
Fruits Of Your Garden: Growing Passionfruit - Autumn Is Also The Time To Plant Strawberries For Spring Crops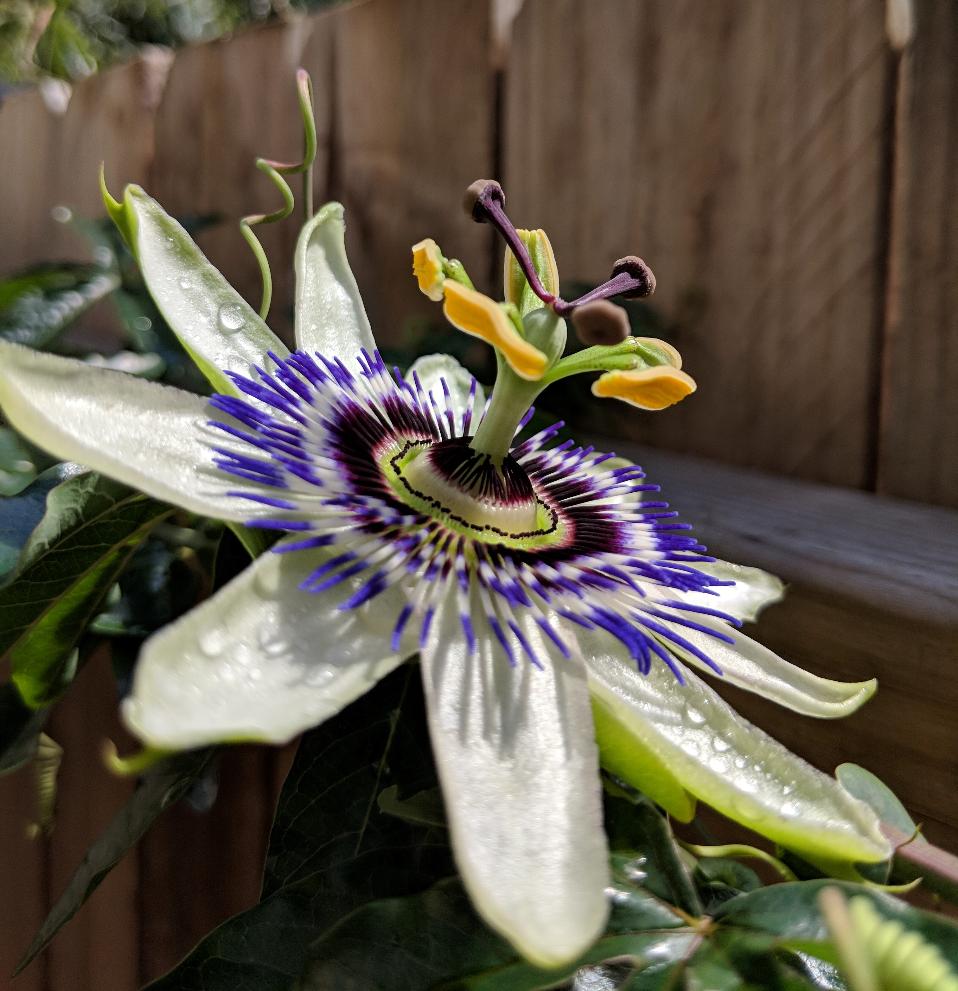 Passionfruit flower - photographed by Zoya Guesdon, March 2019
Aussie passionfruit is an exotic fruit that is available in stores all year round. If you would like to grow your own passionfruit vine at home, or you're having trouble with an existing vine, please scroll through the tips provided by expert Australian passionfruit growers below.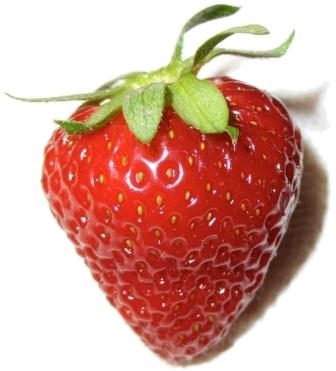 Autumn is also strawberry planting season. Those you put in your garden now will produce fruit in October and November and those who know find that these little crimson gems of deliciousness taste better straight out of your own garden.
Prepare the bed by digging in some matured poultry manure or compost. If you think the possums will feats on them prior to you planting out in a bed, use a strawberry flowerpot instead and build a cage to place over them at night out of chicken wire.
Strawberries can be bought in pots or punnets, but the cheapest and best way is to buy runners in a cardboard box (always use plants that are certified free of virus diseases). Space the runners around 30cm apart, and apply a mulch to help prevent weeds and keep the fruit clean.
When the flowers start to appear feed the plants with a liquid fertiliser, such as Nitrosol, every few weeks.
Strawbery plants will fruit well for about three years. When they cease producing, replace them with new plants in the autumn of the third year.

Growing passionfruits at home is fairly easy if you follow these tips.
Location and Variety
The most common backyard variety, bred to withstand cooler temperatures, is the Nellie Kelly. This variety grafts popular passionfruit vines onto a hardier rootstock passionfruit vine making them less susceptible to disease, pests and frosts. You can find tips on how to grow it here: http://www.nelliekelly.com.au/passionfruit.html.
You can also grow your own vine from a seed in the next passionfruit you buy - just don';t eat it all!
Sow them in some potting mix. When they have sprouted and grown to around 10-20cm plant it in a sunny sheltered spot and give it a good water. remmeber these are vines, meaning they like to climb, so gives yours a boost with a trellis or fence to grow along.
Australian commercial growers recommend purple varieties for temperate regions such as Northern NSW and Panamas for more tropical regions such as Central and Far North QLD.
Plant your Vines North to South. Commercial vines are generally planted out to run north to south. This allows them to get sun on both sides throughout the day.
To assist growth, plant your vine in a warm, sunny, sheltered spot with fertile soil. For optimal results plant your vine in Spring through to early Autumn so the plant grows strong enough in warm months and can defend itself in the cooler months. In our area, with longer Summers and even Indian Summers, you may get away with planting later as long as you choose a sheltered spot that catches the sun. Ensure you water your vine regularly and feed it a fertiliser such as Seasol around every 6-8 weeks.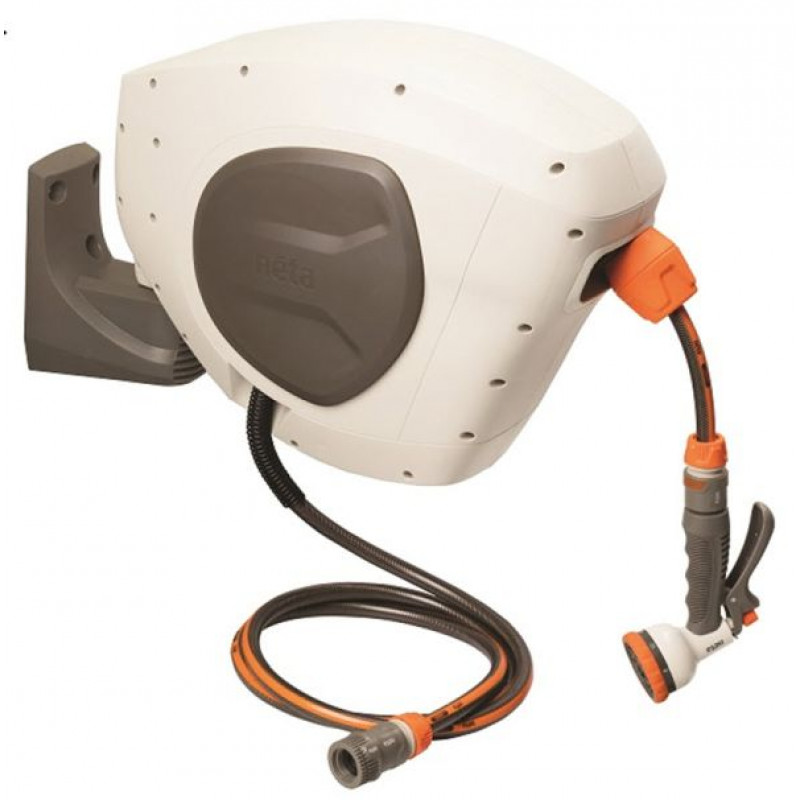 NETA RETRACTABLE HOSE REEL 25M: $179.00
Slow, smooth, safe rewind retraction mechanism. 12mmx25m reinforced garden hose & 2m connection hose. Multi-purpose 8 pattern spray gun. Wall bracket with 180 swivel. Made from UV stablized materials. Fully assembled. 3 year Neta no-break guarantee.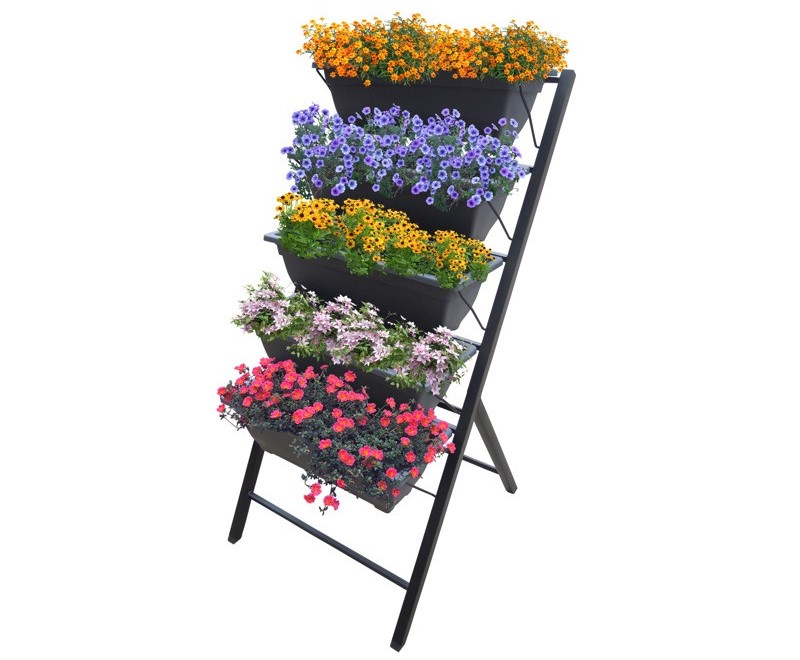 VERTICAL PLANTER GARDEN STAND: $69.00
Aussie Passionfruit Season
Purple passionfruit usually experiences peaks during summer, autumn and winter, depending on local conditions. The Panamas come into peak season earlier than the black varieties, so the spring can be fruitful for this variety.
To help the fruiting stage along, hand-pollinate your passionfruit using a paintbrush. Collect the pollen from the stamen of one flower and spread it to the pistil of another flower on the vine. You can also plant flowers near the vine to attract more bees to help pollination.
If your vine is producing fruit without much pulp this is often due to ineffective pollination where not enough pollen has been transferred from the stamen to the pistil to set a pulp-filled fruit. Apart from not attracting enough bee, heavy rainfall or high or low temperatures can also affect fruit.
Also bear in mind that passionfruit vines can take anywhere between 5 – 18 months to fruit, depending on variety and conditions.
When you do see fruit, don't be in a hurry to pick and eat it. Fruits left on the vine will develop a sweeter taste. If you want to get them before local fauna does, you can pick green fruits and they will ripen indoors, but they won't be as sweet. The Sweetheart variety can take 2-3 months to ripen in summer while the Nellie Kelly variety, suitable for cooler climates, can take a little longer. Most purple varieties will drop off the vine to the ground when ripe.
For Panama passionfruits, pick them off the vine when they are deep in colour, heavy for their size and come off the vine easily.
If you find your passionfruit plant is being munched on by snails and insects you can install a beer trap or scatter some broken eggshells. If your vine is mature you can treat it with white oil, it should bounce back and increase growth in the warmer months.
Pruning to keep your vine healthy is an annual task that will help produce good fruit and lots of it. As so many passionfruit vines are grafted, meaning they use the rootstock of a stronger variety to withstand disease, the understock can overtake the fruiting variety causing weed-like "suckers". Prune off the suckers below the graft area and avoid ruining the root system.
In late Winter or early Spring give your plant a clean up - remove dead trailers and in early spring take off about 30 centimetres. This will promote new growth and plant strength. You can also prune them back if they're taking over other plants - they will be fine.
It's best to replant new vines every few years or when your vine is starting to look tired and old. As a guide, our commercial growers replant every three years to ensure they get optimal fruit from a crop. Some vines will live up to 10 years old, but most only live for three to five years, so when yours starts looking like it wants retirement, save some seeds from a fruit and get your seedlings going for a new one.
If you decide you've had enough of passionfruit and like to avoid herbicides when getting rid of plants, cut off the stalks and cover them with paint tins or plastic containers so they don't have access to light and die.

Either way, with fresh sweet passionfruit and strawberries in abundance, you have fruits children love growing where they play to encourage the good stuff in their eating plans and the makings of some great toppings for Spring and Summer pavlovas - now, where's the bananas?
Reference
Australian Government Rural Industries Research and Development Corporation, Pollination Aware Case Study: file:///Users/bitecom/Downloads/10-130%20-%20cs23-passionfruit-web.pdf
Products And Tools From Johnson Brothers Hardware Mitre 10 To Help You Get It Done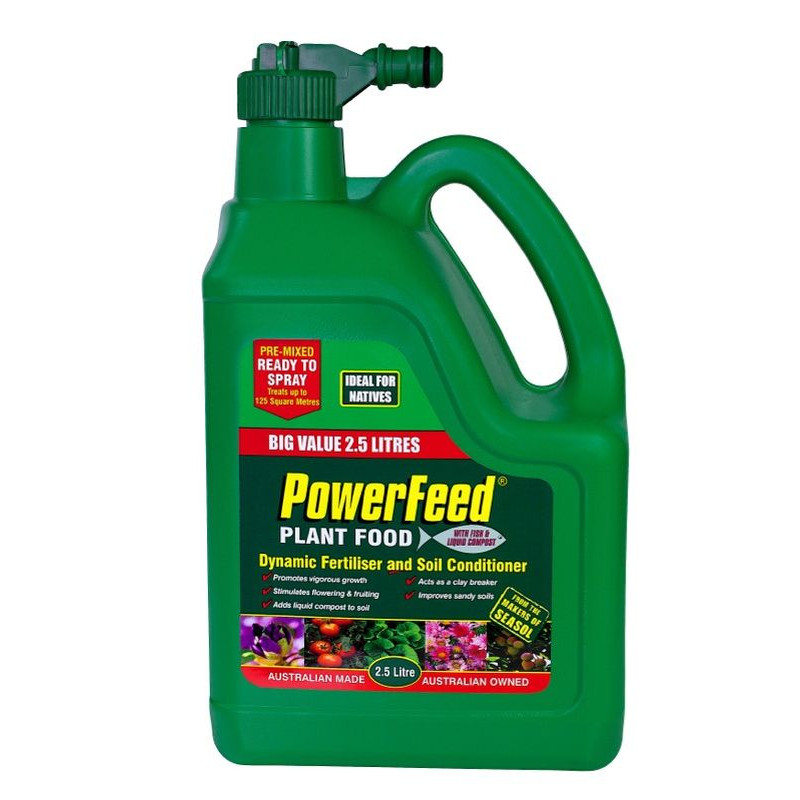 POWERFEED FERTILISER RTU HOSE ON 2.5L: $12.95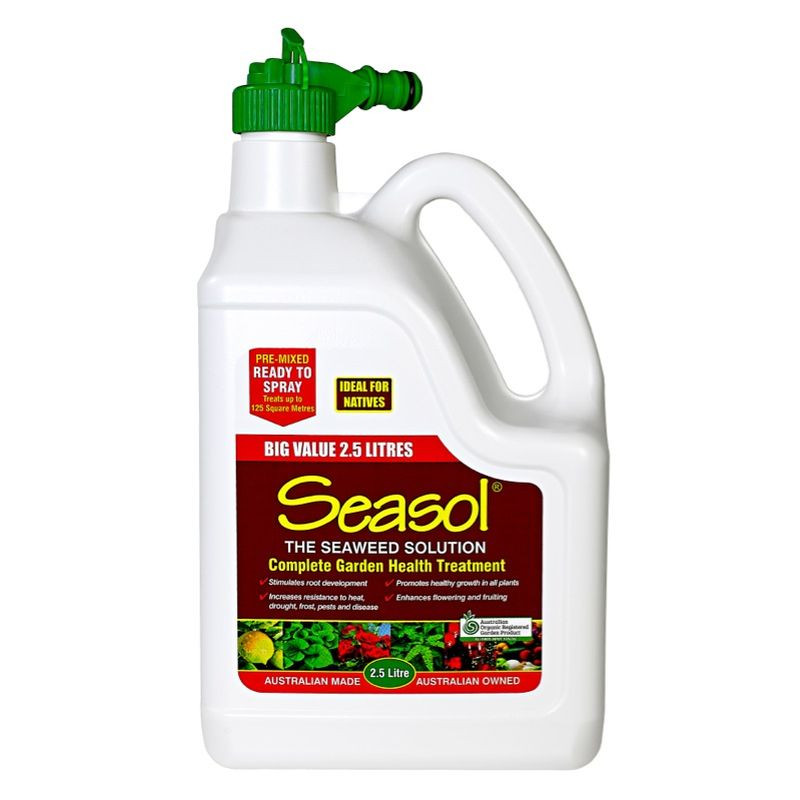 SEASOL FERTILISER RTU HOSE ON 2.5L: $12.95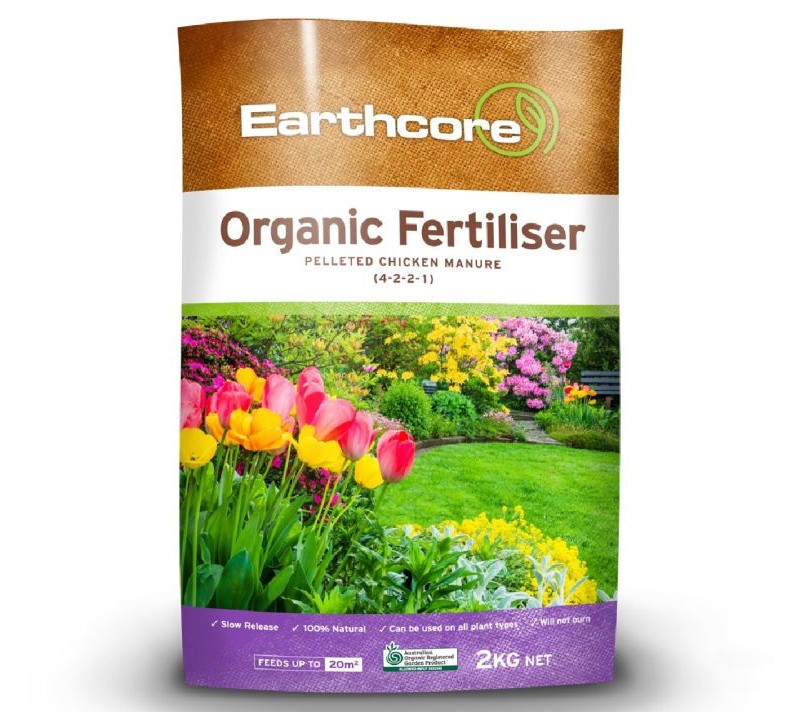 EARTHCORE 2KG ORGANIC ALL-IN-ONE FERTILISER: $6.99
Organic pelletised fertiliser. Can be used on all plant types. Easy to use and apply. Slow release, increases earthworm activity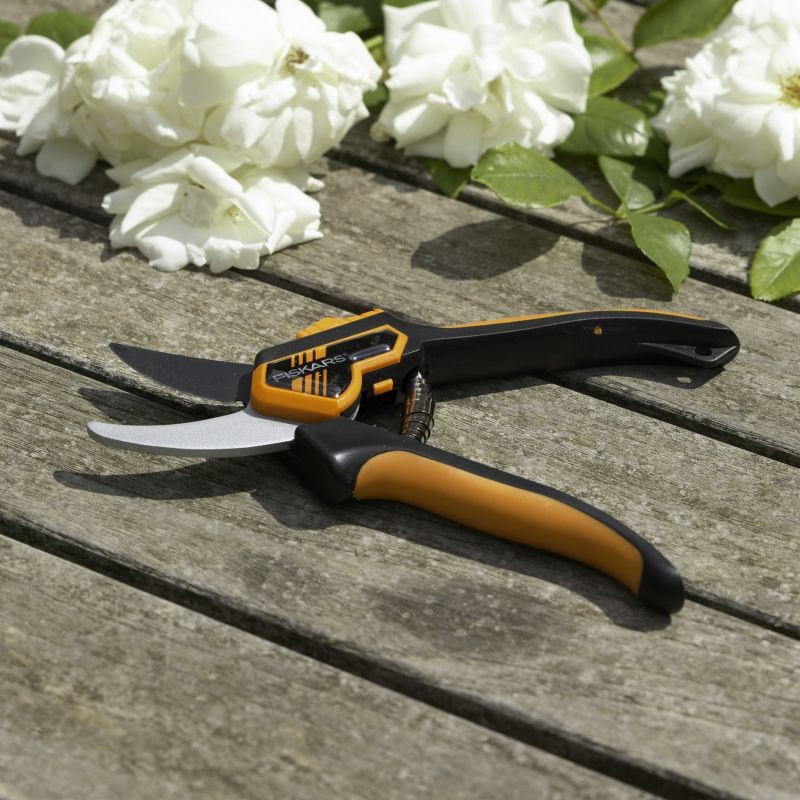 FISKARS EURO MEDIUM BYPASS PRUNER: $25.99
20mm. Medium size. Non-corrosive blade. 25 Year warranty.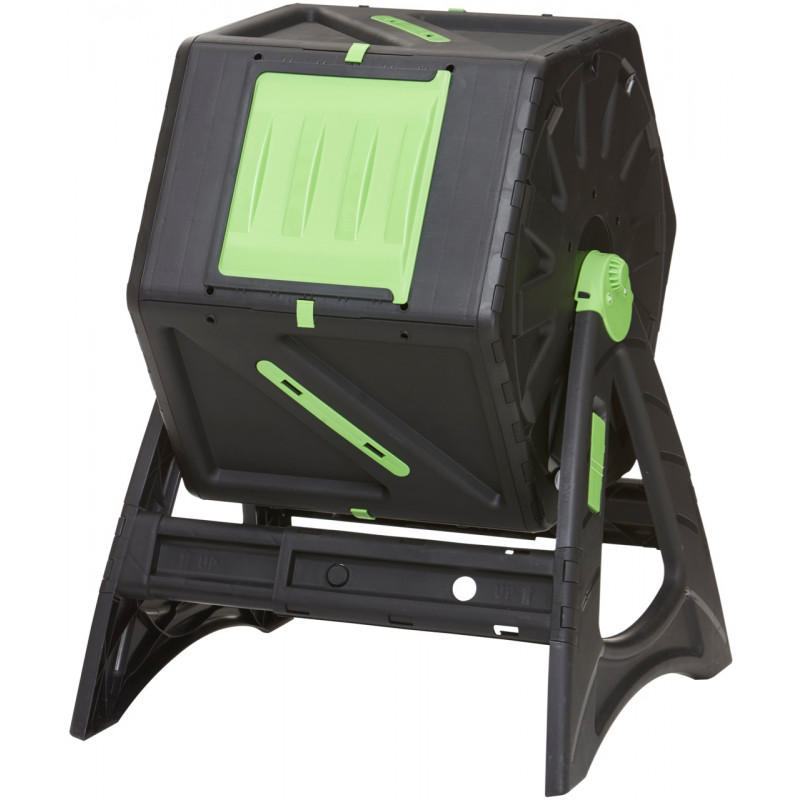 TUMBLING COMPOSTER 105L BLACK: $99.00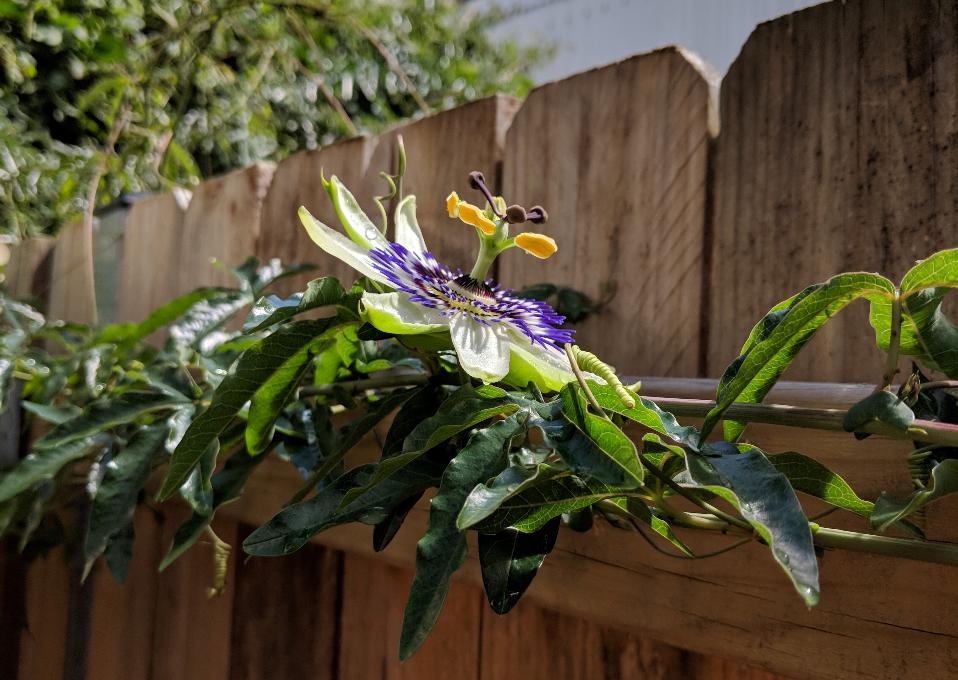 Passionfruit flower - photographed by Zoya Guesdon, March 2019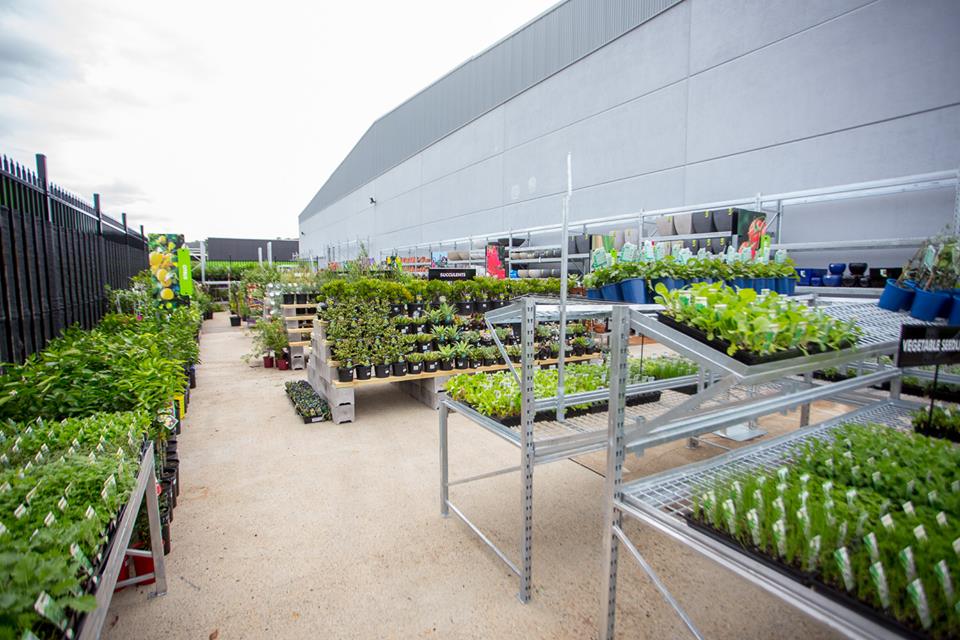 Green Life Garden Centre at Johnson Brothers Mona Vale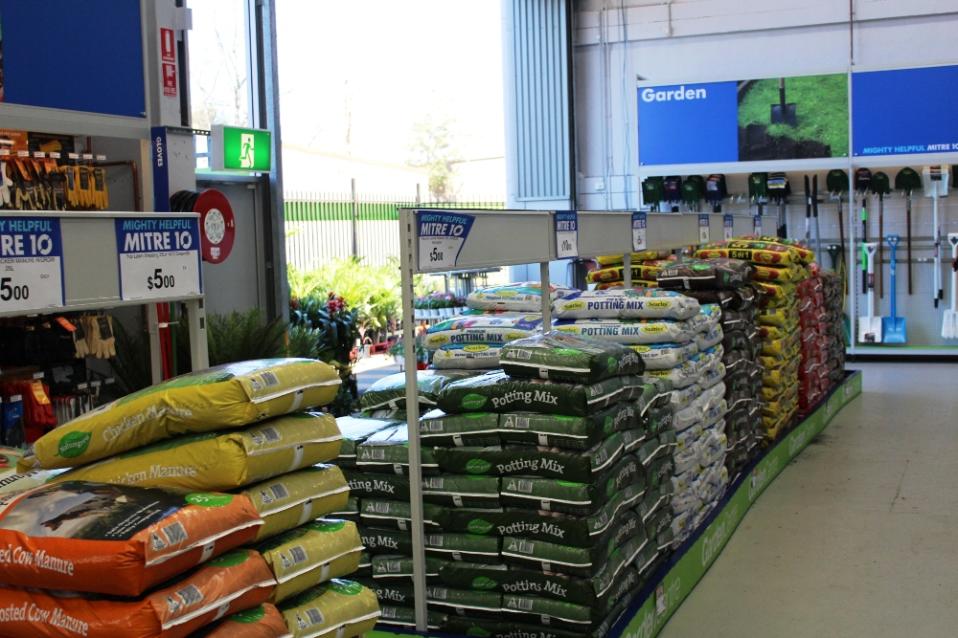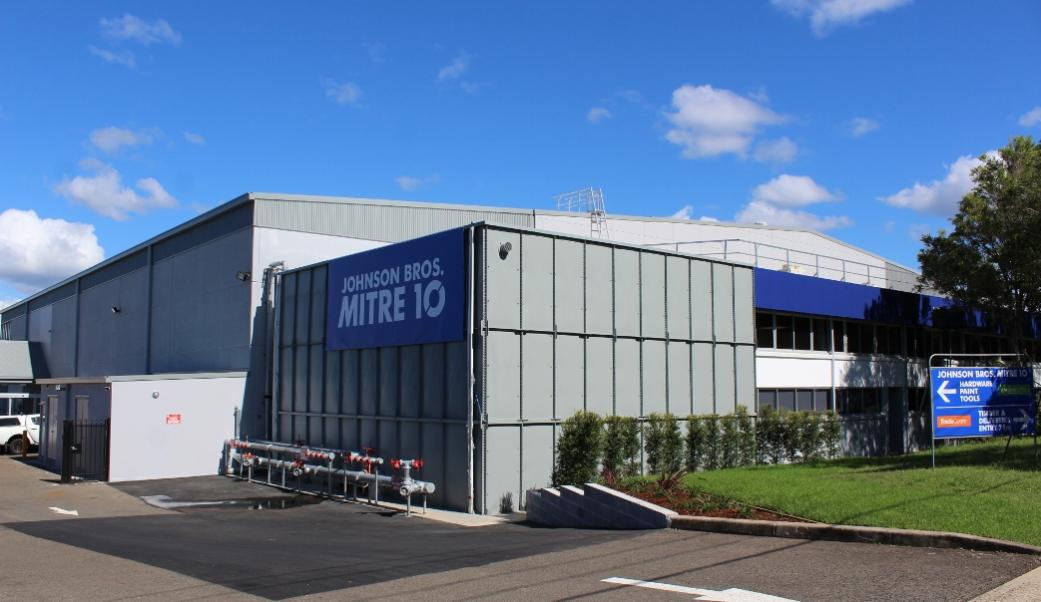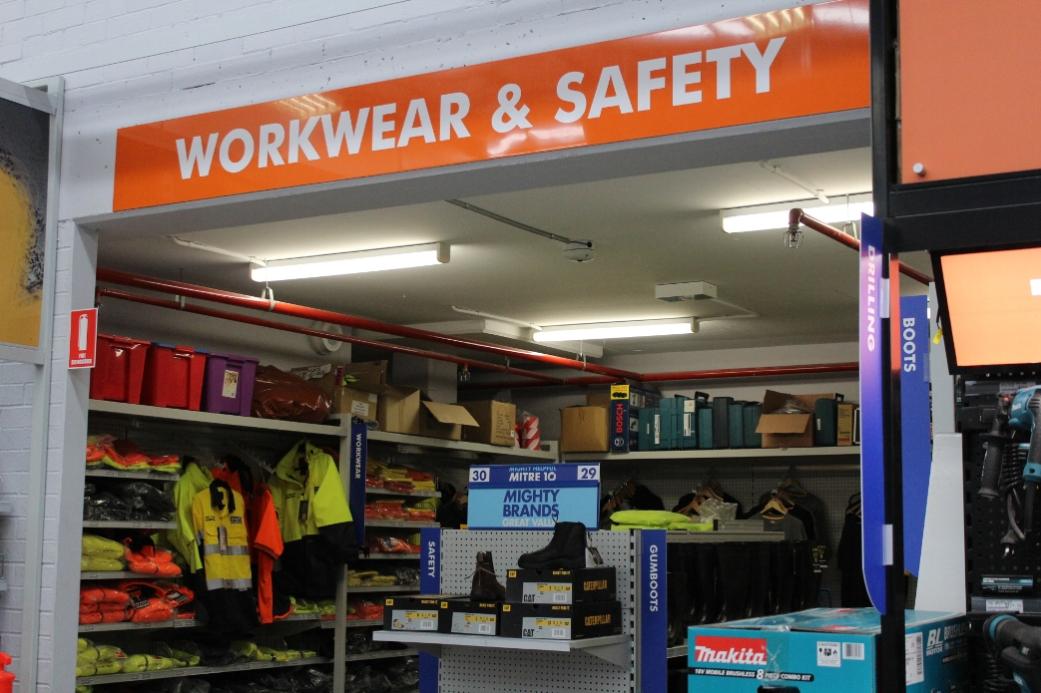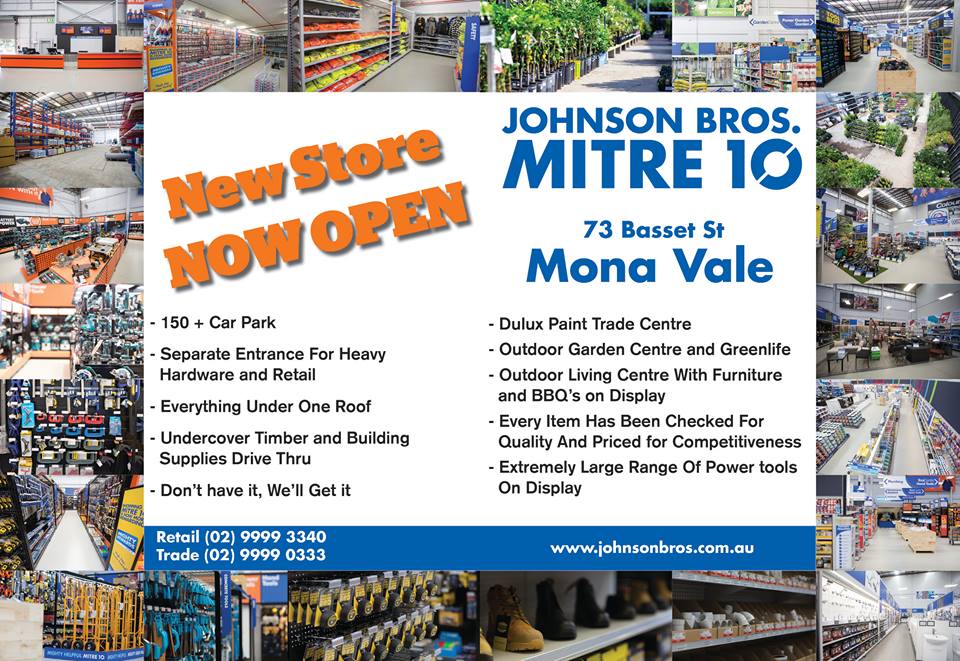 Johnson Brothers Mitre 10 New Store
73 Bassett Street
Mona Vale - Online Store: Jbhmv.Com.Au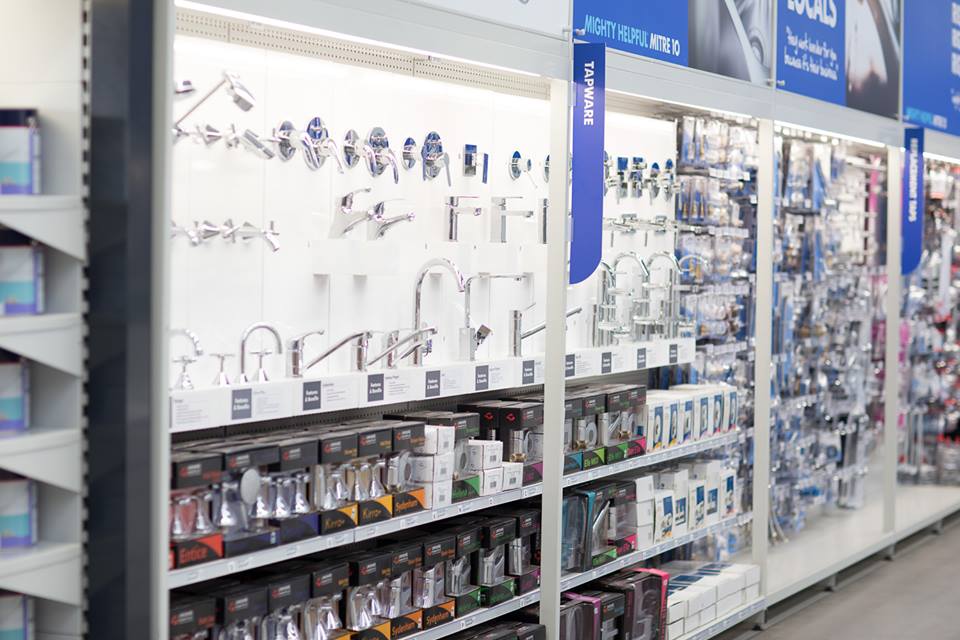 Products advice is available from the trained friendly staff at Narrabeen, Mona Vale and Avalon Johnson Brothers Mitre 10.
Click on logo to visit Johnson Brothers Mitre 10 website
Johnson Bros Mitre 10 - Avalon (02) 9918 3315
Johnson Bros Mitre 10 - Mona Vale (02) 9999 3340
JBH Timber & Building Supplies (02) 9999 0333
JBH Fencing & Landscape Supplies (02) 9970 6333
www.johnsonbros.com.au Online store: jbhmv.com.au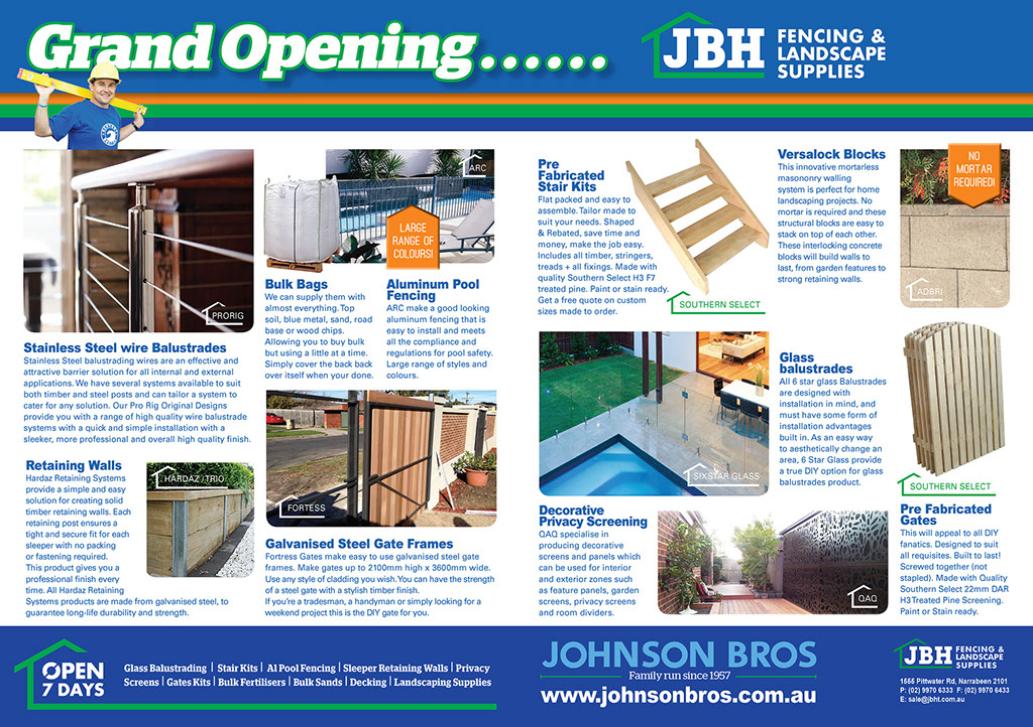 Important
All information and tips in this publication are of a general nature only and neither Johnson Brothers Mitre 10 or Pittwater Online News does not warrant the accuracy or completeness of the information and tips in this publication. This publication is not intended to be a substitute for expert advice.
Johnson Brothers Mitre 10
advises you to always consult an experienced and qualified person when undertaking jobs of this kind (including consulting a qualified tradesperson such as an electrician or plumber where relevant expert services are required).
You should also consider any safety precautions that may be necessary when undertaking the work described in this publication (including wearing any necessary safety equipment such as safety glasses, goggles or ear protectors or hard hats). The information and tips in this publication are provided on the basis that
Johnson Brothers Mitre 10
and
Pittwater Online News
excludes all liability for any loss or damage which is suffered or incurred (including, but not limited to, indirect and consequential loss or damage and whether or not such loss or damage could have been foreseen) for any personal injury or damage to property whatsoever resulting from the use of the information and tips in this publication.
Pittwater Online News and
Johnson Brothers Mitre 10
also advises there may be laws, regulations or by-laws with which you must comply when undertaking the work described in this publication. You should obtain all necessary permissions and permits from council and/or any other relevant statutory body or authority before carrying out any work. Major projects published in this publication always list these and/orlinks to where you may research what your own project requires to meet regulations.