February 20 - 26, 2022: Issue 527

Late Summer - Early Autumn Garden Tips: BOM Forecasts Warm Autumn With Above Average Rainfall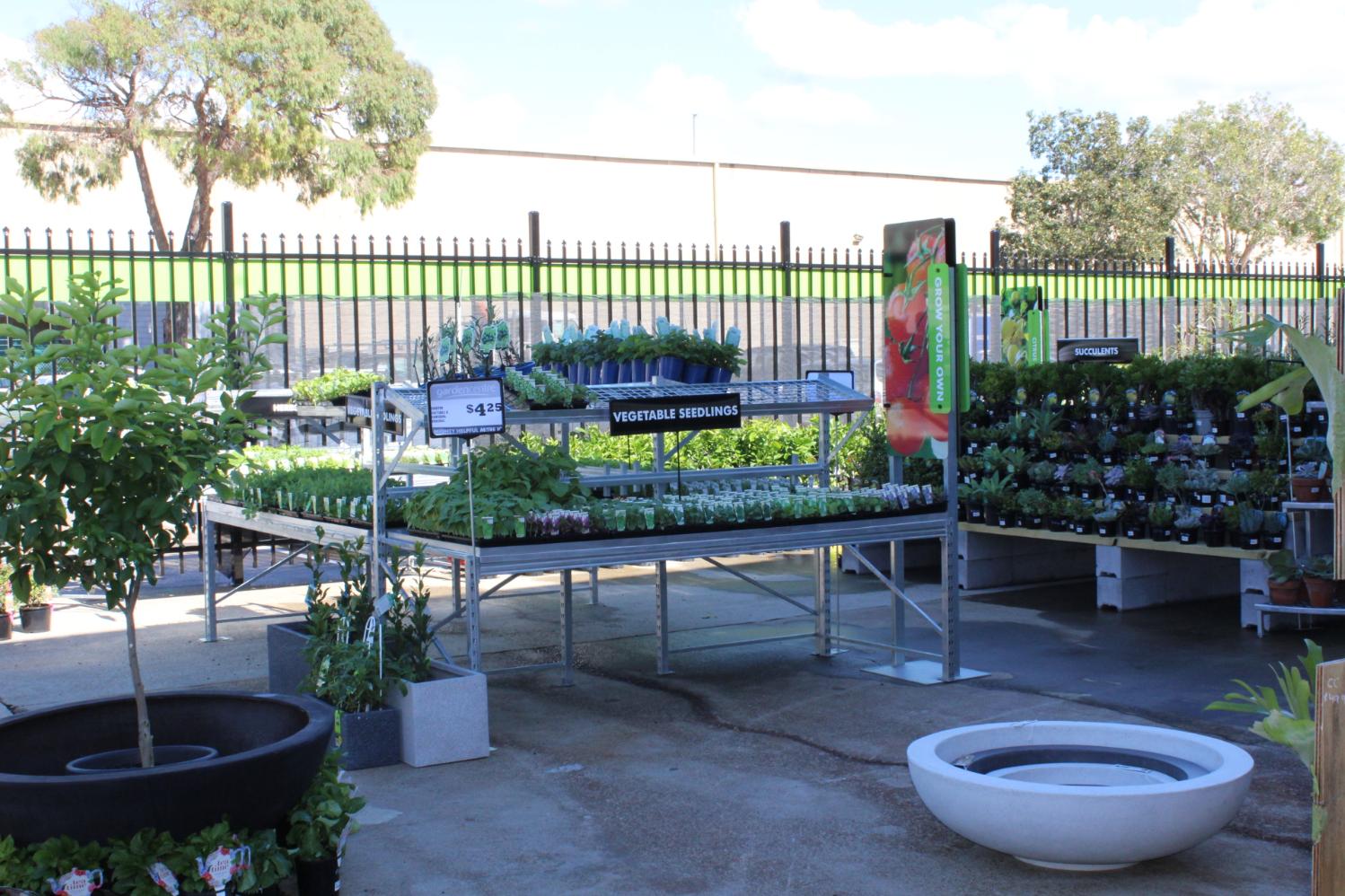 JBH Green Life Garden Centre at Mona Vale
Climate Outlook Overview
Issued: February 17, 2022 - BOM
March to May (autumn) rainfall is likely to be above median for large parts of Australia, while below median rainfall is likely for western Tasmania. Much of southern Australia and north-western Australia have roughly equal chances of above or below median autumn rainfall.
March to May maximum temperatures are likely to be above median for the tropical north, much of the east and south-east, and the west coast. Only a small segment of the NSW coastline is likely to have below median temperatures.
Minimum temperatures for March to May are likely to be warmer than median Australia wide.
Climate influences include the La Niña in the Pacific Ocean.
Late Summer heat can be tough on plants, or it can be fruitful, if you have the know-how. With the BOM forecasting above average temperatures and rainfall for the coming months, here are some must do's to keep the garden tip-top as we head out of Summer and into Autumn.
Late Summer Gardening Tips
Keep your garden and lawn well-watered: add Mulch
Your lawn needs at least 3cm to 5cm of water per week, year-round, during the winter, too. Water deeply 2 to 3 times per week, rather than daily. Water as early in the morning as you can, when possible. If you can't push a 6-inch screwdriver into your lawn, you're not watering enough.
When it's hot, watering for longer periods of time and doing so less often will promote deeper roots, greater drought tolerance and less maintenance. Water your lawn in the morning when it is cool to allow more water to soak into the ground rather than evaporate. Avoid watering in the evening to prevent fungus and disease.
Some advocate adding a wetting agent and organic mulch to the soil can help protect your plants from drying out and can improve the overall appearance of your garden beds.
Wetting agents help the soil to absorb and disperse any water that falls on it more evenly and effectively. Even if your garden receives large amounts of rainfall during summer, the addition of a wetting agent can help to ensure that the soil is able to absorb all of the water that falls, instead of remaining on the surface. Soils with wetting agents are able to hold on to moisture for longer, which may mean watering less if you live in a drier climate, while still being able to enjoy a vibrant garden.
Organic mulches and fertilisers can also provide essential nutrients and help to keep your plants from drying out. Mulching reduces the amount of watering you need to do by up to 60%, inhibits the growth of weeds and improves overall plant and soil health. The type of mulch you use, such as compost, old wood chips, hay or old lawn clippings, can provide different textures and colours to help liven up your garden.
Mowing tips for Summer
As many in Pittwater are noticing during this January and February, our lawns are growing very quickly during the rains and sun days we're experiencing. If your lawn grows quickly (fertiliser, lots of rain, etc.) then you simply need to be mowing more often. The faster the growth, the more mowing is needed, but the greener the lawn.
Cutting your lawn too short can be just as damaging as letting it grow too tall. The basic rule of mowing is to never cut more than one-third of the leaf blade. Generally, this means mowing about once a week. Mowing can be unhealthy for the lawn, especially if the lawn was cut too short within too short of a time period. If you cut it too long, you should only cut off one third next time you mow and then gradually reduce the height.
Weeding the garden
Weed on a weekly basis is the mantra for now - or just pulling those weeds up when you spot them on a daily basis - especially after rain when they're easier to pull. Maybe you won't have to do it that often (it depends on how big your garden is and how bad your weed problem is) but staying on top of the issue will keep the task of weeding more manageable. Mowing regularly will remove heads from weeds and prevent them from spreading their seeds across your garden.
Use the right tools
If you have mobility issues then speak to your gardening shop about the best tools. The basics are a fork for flat weeds and a trowel for removing any weeds with deep roots, a bucket, and gloves. A screwdriver is also handy for getting weeds out from in between concrete.
Top tips
1. Moisten the soil: Before you begin, help loosen the soil by spraying it with water (or wait to weed after it's been raining). You don't want the ground to be drenched. Soil should be damp and soft to make pulling out the weeds nice and easy.
2. Layer with soil: Weeds need light to survive, so cut them off from their food source by burying them under a few centimetres of dirt or mulch. Remember, when you're gardening, there's likely to be weed seeds hidden under the dirt – whenever you disturb the soil make sure you re-cover it or plant over the top to avoid new weeds from sprouting.
3. Place plants closer together: By planting your flora close together, you're creating a shady space between the two plants. Weeds won't grow in cool, dark places.
4. Get some chickens – if space and location permits: Chickens love to eat weed seeds. Letting them run loose in your garden will reduce the amount of weeding you need to do yourself. They also like to eat ticks, so if you have these in your garden, get some chooks!
Autumn Gardening Tips
Beautiful Autumn foliage and flowering trees gild this season with golden hues. This is also the time to prepare the garden for the Winter months and have a healthier garden all year.
Lawns: Lawn growth slows down now, which can mean lots of weeds coming through. So, the soil and grass need boosting. The best thing you can do for your lawn is to aerate the soil. You can use a pitchfork or buy aeration sandals. It's surprising what you see in your lawn just by taking the time to walk over it, aerating along the way. For a large lawn, a lawn aerator can be bought or hired.
Autumn is also a good time to fertilise your lawn. A slow-release fertiliser is best, just follow the instructions and please wear a mask when doing so to protect your health. As the sun gets lower on the horizon, raise the blades on your mower. Keep your lawn longer so the leaves can absorb more sunlight.
Garden beds: Add organic matter to the surface of your garden bed soil - it could be compost, manures, autumn leaves or a combination. The worms will love it, take it into the soil and help with aerating. Lightly aerating the garden beds with a fork will allow water, oxygen and nutrients to penetrate it. As the rain and cooler weather arrives, worms will break down this organic matter and incorporate it into the soil.
Green manure: Did you know you can grow your own manure? It's easy, do it yourself and cost-effective - in the form of a green crop of legumes, grasses and nitrogen-fixing plants. Special green manure mixes can also be purchased. Or you can use old seeds, let them grow a bit and dig them back into the garden bed or leave on the surface.
Perennial plants: With slightly cooler temperatures and a bit of wetter weather, Autumn can be a great time to plant hardy evergreens like Rosemary, native plants, succulents and pretty perennials. Your local nursery is the place to start.
Weed and mulch: Weeds thrive in Autumn too, taking advantage of the slowing growth of competing plants. Mulching will help the soil retain water and discourage weeds.
What to plant: depends on where you live in Australia but generally you don't have to wait until spring to plant veggies and flowers. In temperate zones you can plant these vegetables: Spring onions, Pumpkin, Beetroot, Broccoli, Leeks
Pansies will add colour to your garden. If you plant them in March, they will flower in late Autumn through to Spring in many parts of Australia.
Rose care: It's time to water roses deeply at least once a week to encourage deep root growth. Deep root growth will help roses through dry conditions. Water the soil, not the leaves. Also mulch and give your roses rose food or manure to keep them strong and healthy through the winter months.
Make a compost heap: You can make your own compost from plant cuttings and kitchen scraps, which will then nourish your garden. A good compost heap should have a mixture of leaves, grass cuttings, vegetable scraps and water. Once you get the compost heap started, turn it occasionally to help the compost decompose evenly.
Pruning: Pruning encourages new growth and allows light in during the winter months when the sun is lower on the horizon. It can also encourage late autumn flowering and stimulates growth. One exception to this rule is Wisteria (for southern climes). Wisteria sets its Spring buds in early Autumn, so if you prune it, you will miss out on the spring flowering.
For those who want to become more sustainable in their own patch, The Sydney Edible Garden Trail 2022 - offers a chance to have a peek inside some of Sydney's private backyard fruit and veggie gardens this March and discover their secrets to living sustainably. The list of local gardens participating so far as part of this years SEGT is available at the above link.
As always, pop into your local Johnson Brothers Mitre 10 store to talk to their friendly trained staff for all your gardening needs this Late Summer, early Autumn.
Tools And Products From Johnson Brothers Mitre 10 To Help You Get The Job Done: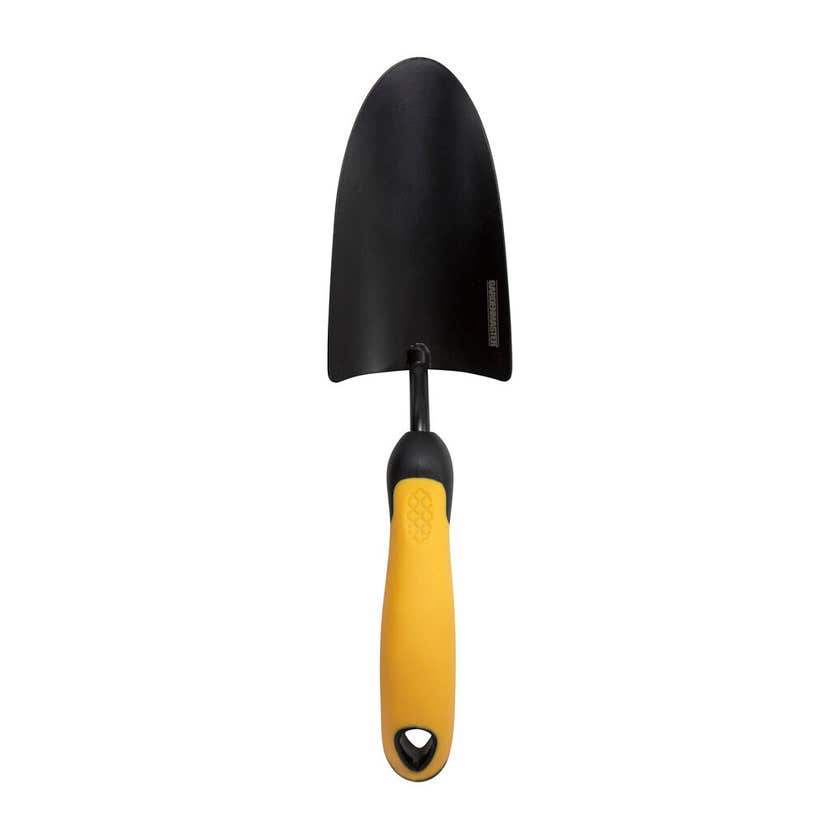 Gardenmaster Hand Trowel Soft Grip: $6.95
Ideal for potting, planting and dividing small plants. Heat treated carbon steel blade.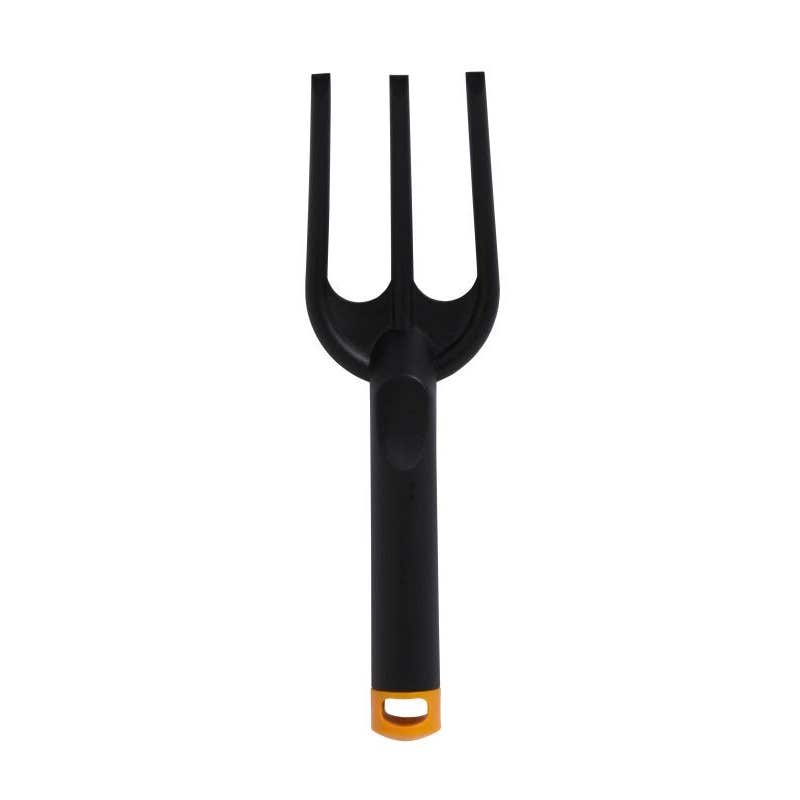 Fiskars Weed Fork Nyglass: $3.95
Ideal for planting and weeding whilst protecting roots. Extremely lightweight and strong. Non-corrosive and abrasion resistant material. Easy to clean and store.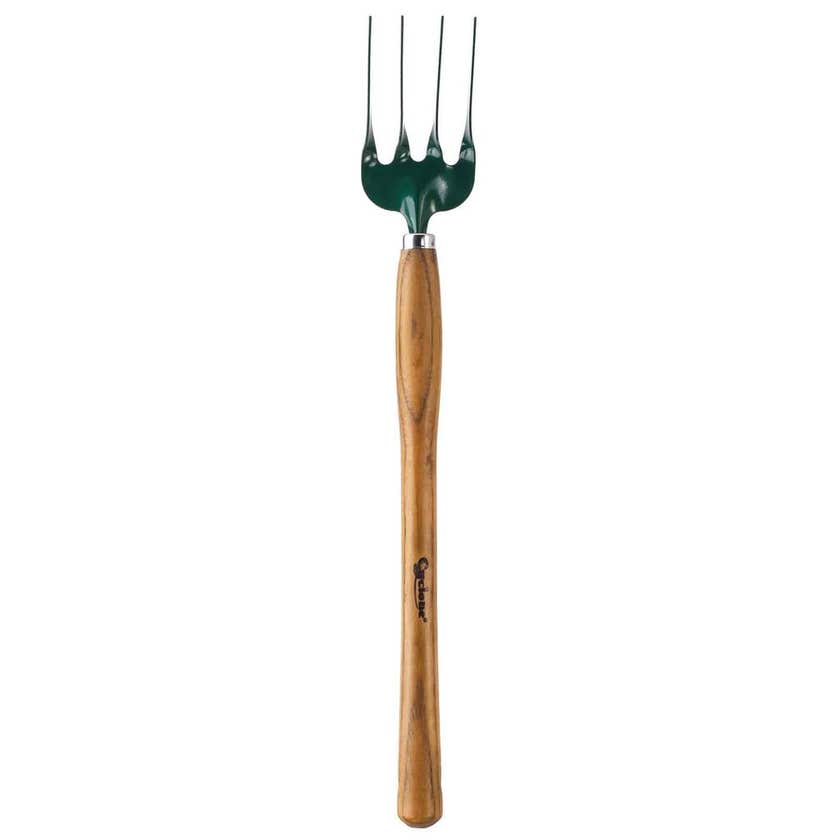 Cyclone Courtyard Fork: $24.99
Ideal for weeding and light cultivation between small plants and plants with shallow roots.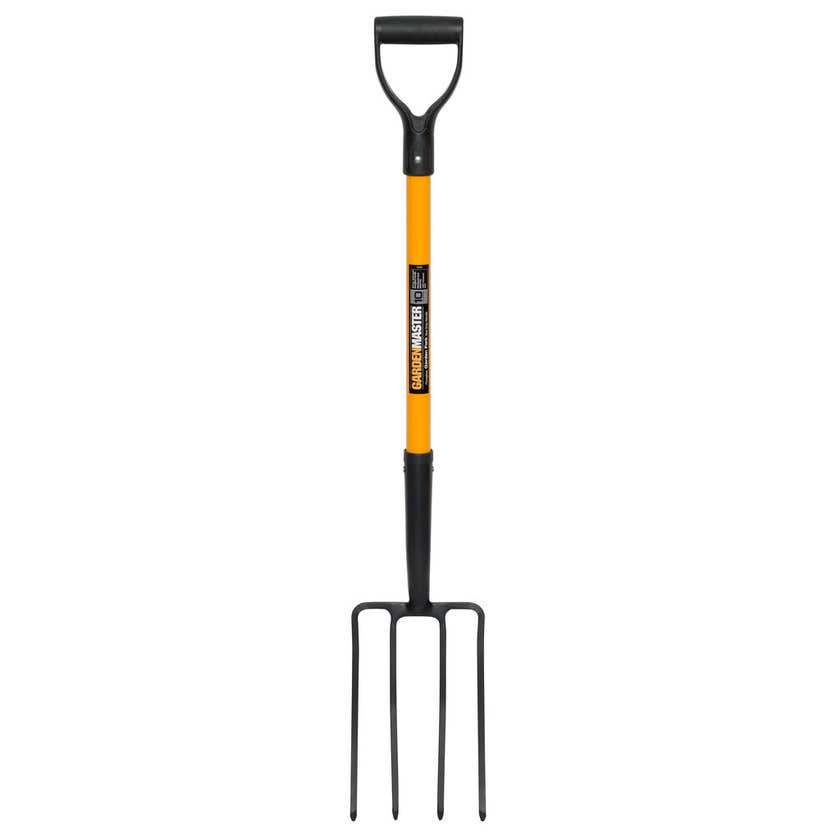 Gardenmaster Fibreglass D-Handle Garden Fork: $36.00
Strong, lightweight fibreglass handle. Short dee grip handle for close work. Reinforced neck assembly. 100% tempered steel blade. 10 year guarantee.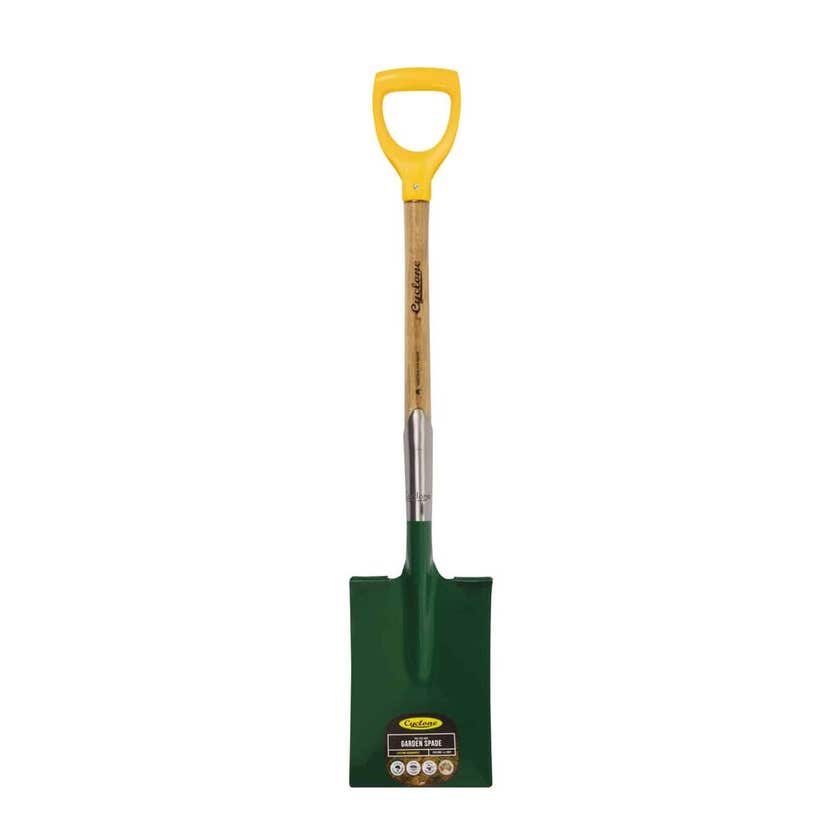 Cyclone Garden Spade: $45.95
Ideal for digging in soils and clays. General-purpose spade suitable for most gardening needs.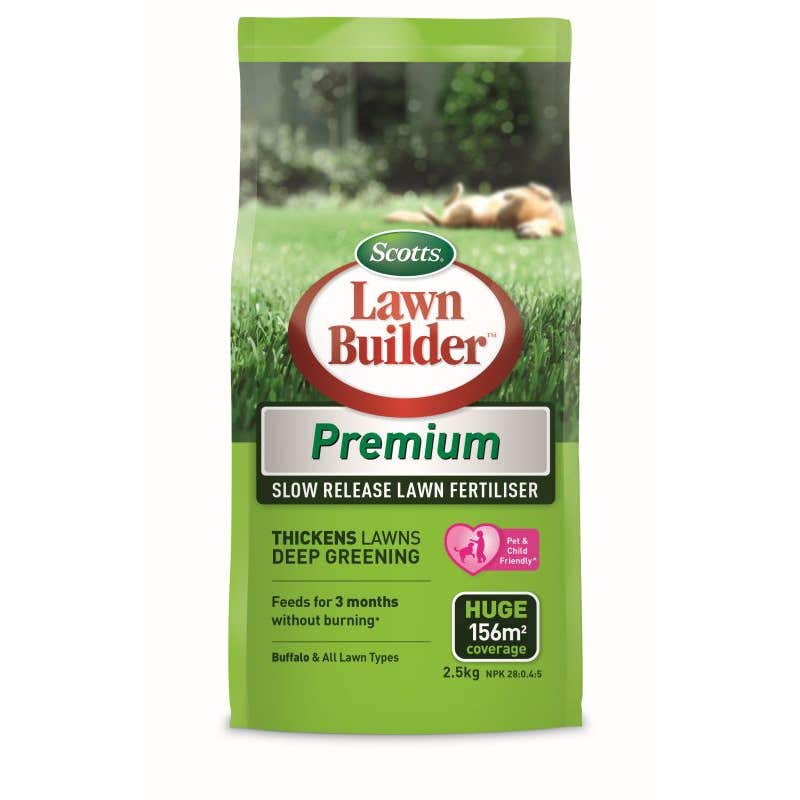 Scotts Lawn Builder Premium Fertiliser 2.5kg: $19.90
Slow release granular lawn fertiliser. Lasts for 3 months. Suitable for all lawns.
Tumbleweed Compost Starter Block: $10.95
45L block expands after adding water. Coir fibre with slow release fertiliser for better results. Helps homes with small yards, due to less grass and leaves. Easy carry handle.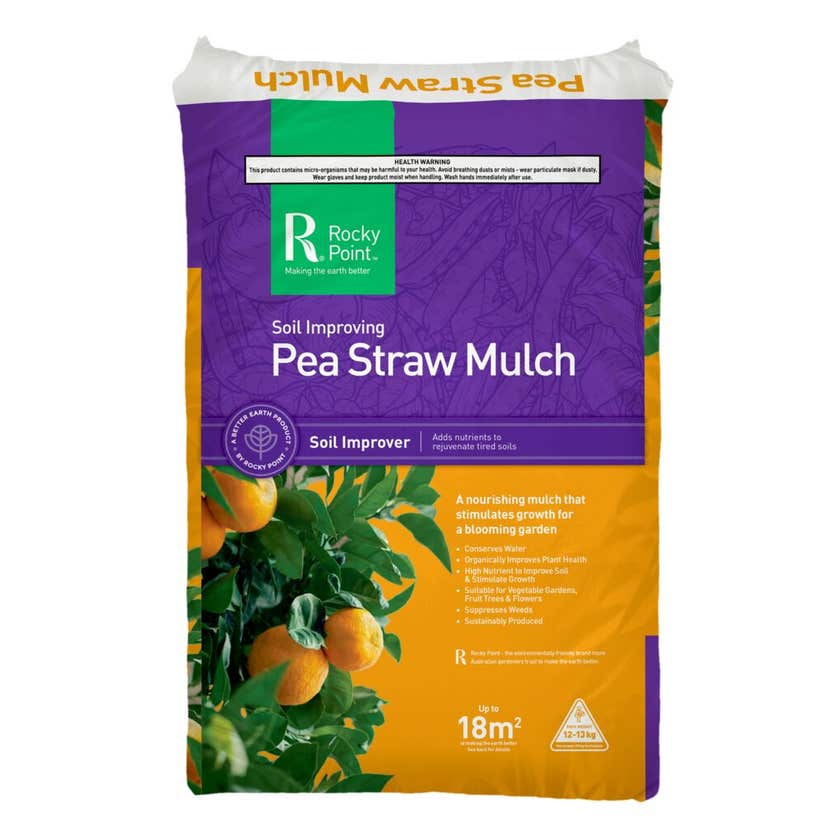 Rocky Point Pea Straw Mulch: $19.90
Conserves Water. Organically Improves Plant Health. High Nutrient to Improve Soil & Stimulate Growth. Suitable for Vegetable Gardens, Fruit Trees & Flowers. Suppresses Weeds. Sustainably Produced.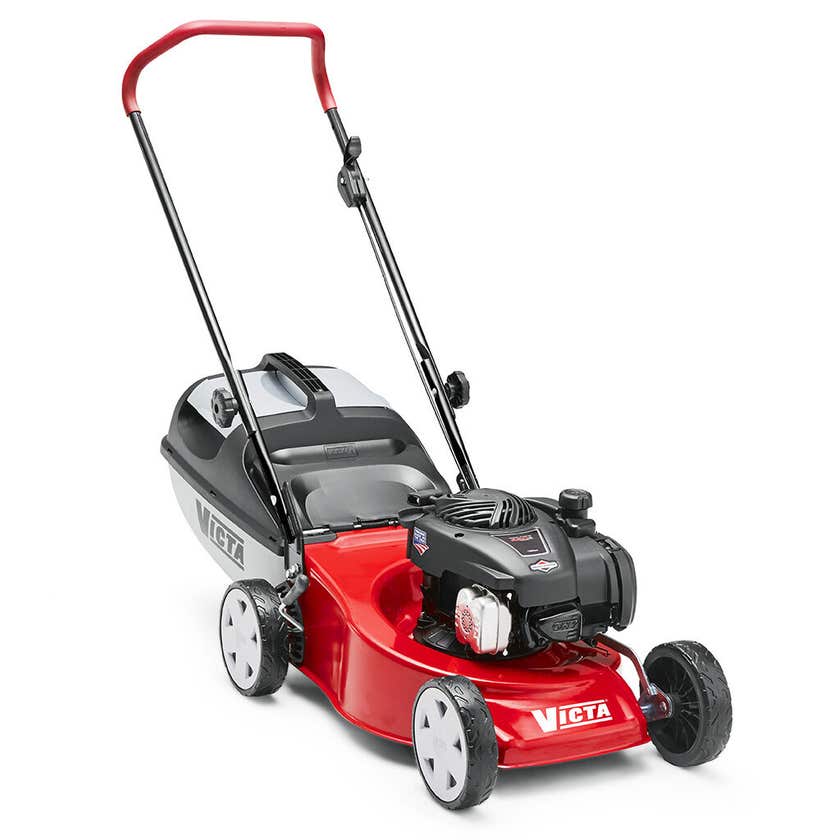 Victa 500E Pace 100 125cc Lawn Mower 18": $499.00
Powered by a Briggs & Stratton quiet and efficient 4-stroke OHV 450E Series™ engine. Classic Dual-Blade Cutting System - 2 swing-back blades provide a clean cut and effective catching for your lawn. Victa Classic 18" chassis design now with side mount handles. Victa Design Durable Comfort Grip Handle.


WIN ONE MILLION POINTS; *Spend $50 or more online or in store between Monday 31st January - Sunday 3rd April 2022 for your chance to win.
Johnson Brothers Mitre 10: Serving Our Community Since 1955
The Independent Hardware Group has awarded Johnson Bros Mona Vale the best in state at the IHG state awards and heads to the national finals on the Gold Coast in February 2022.
Congratulations to the store in Avalon Beach as well, which won best in village.
Johnson Brothers say; ''Thank you to all of our amazing staff and customers for being awesome!''
IHG is Australia's largest home improvement wholesaler supplying more than 1,500 stores nationwide. These stores cater to a broad range of Trade and DIY customers and range from large format warehouses to convenience operations and Trade centres, as well as frame and truss sites in two States.
Under the IHG network, there is a clear mandate to support the growth of Independents within the hardware sector in Australia by helping them to be 'The Best Store in Town'.
The culture of IHG is built on being a low cost and transparent business partner to members, with an unwavering commitment to protect and grow a sustainable independent hardware sector for the long term.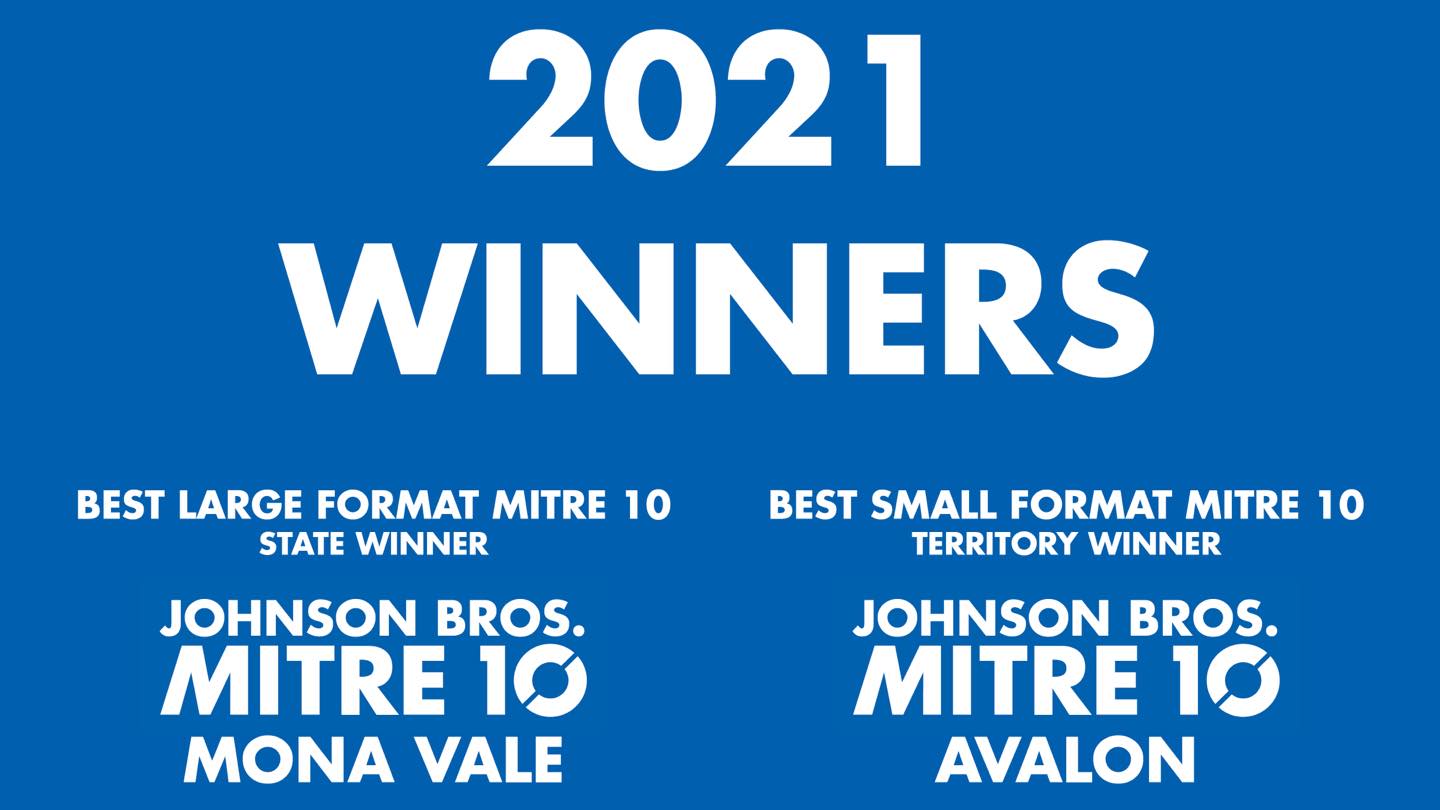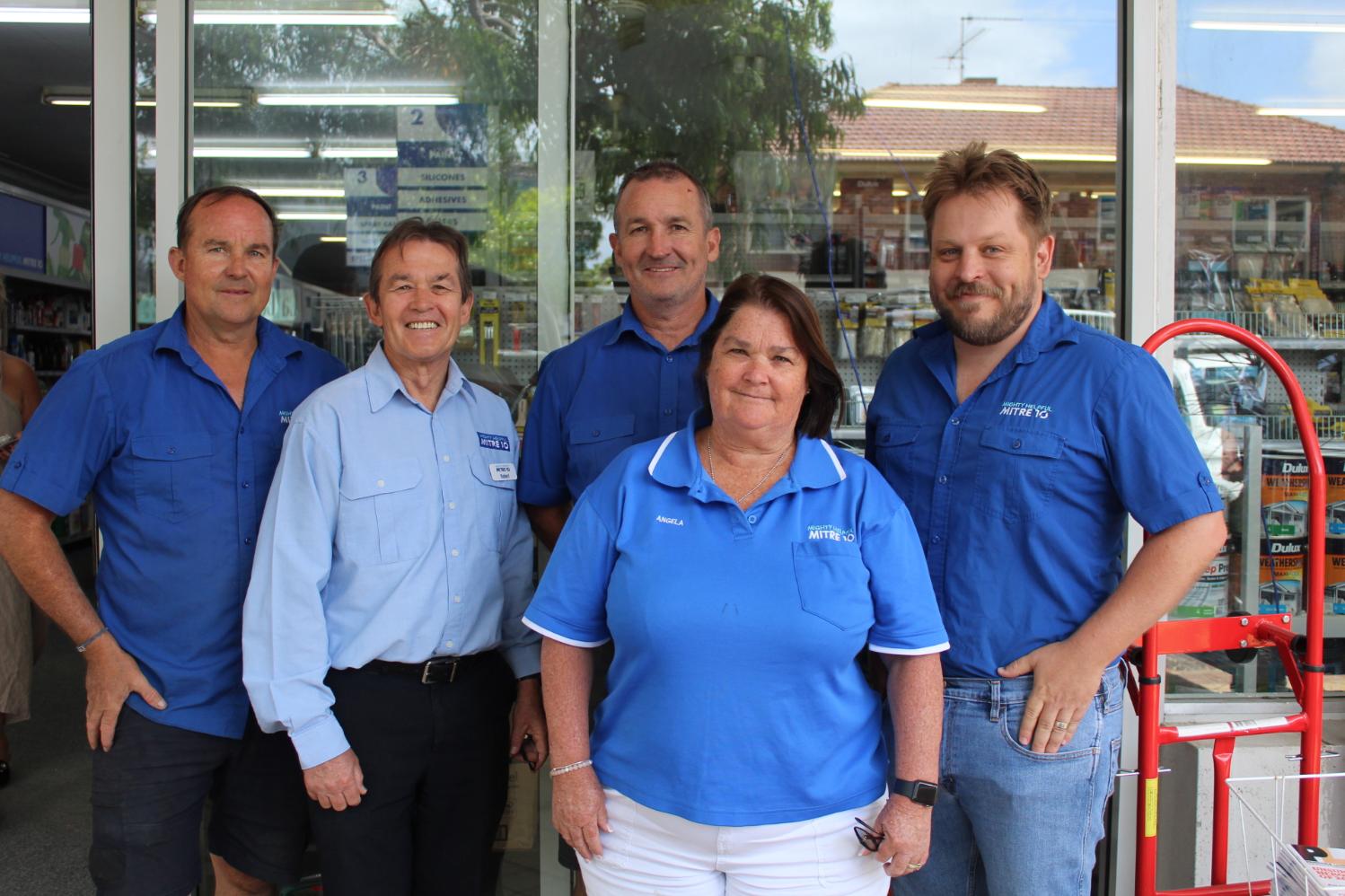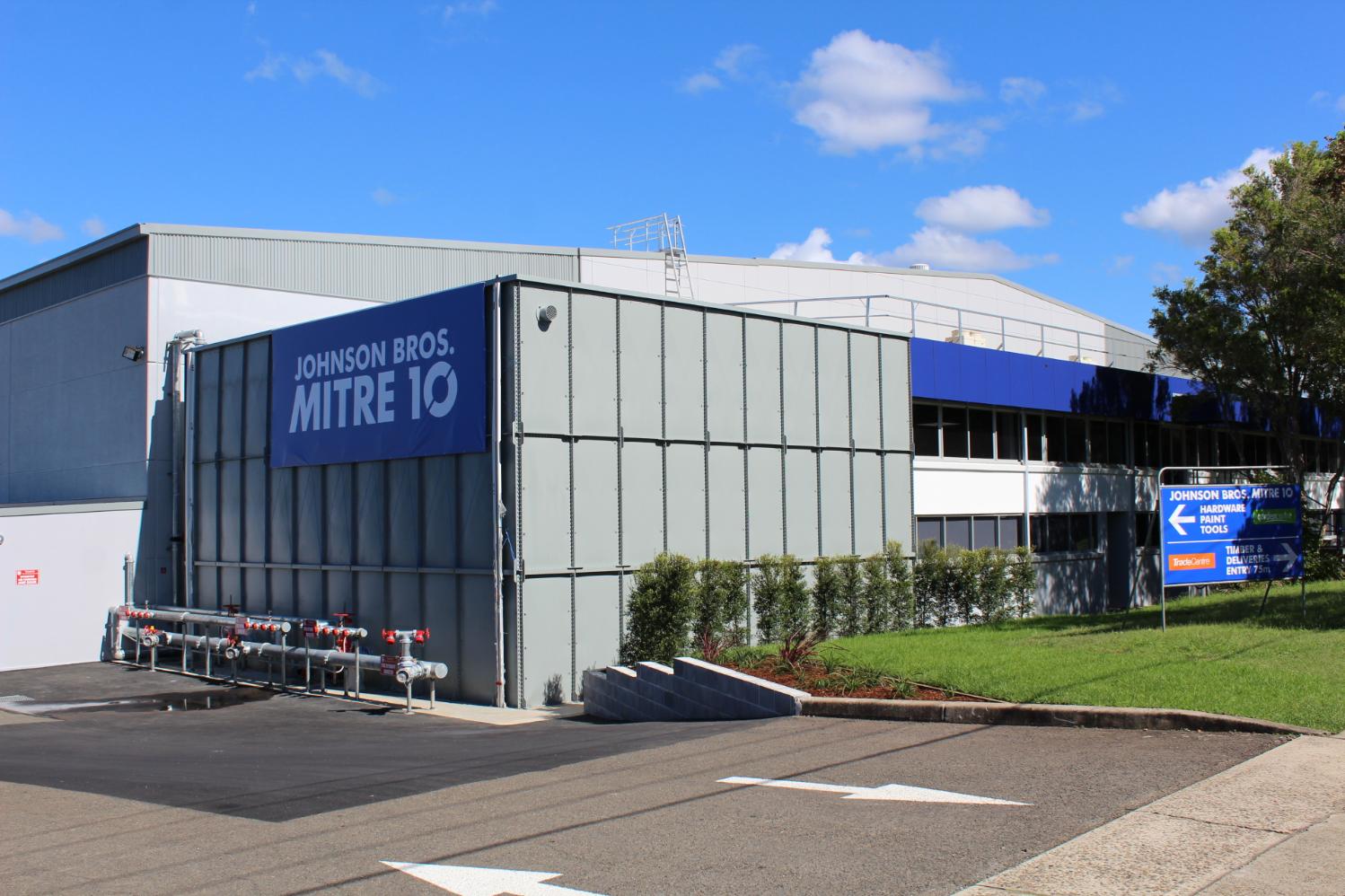 Johnson Bros Mitre 10 Is Open
We understand that this is a tough situation for everybody and implore the community to be supportive of each other.
Following the recent NSW Health advice, as a provider of hardware, garden supplies and building supplies, we're pleased to say that all Johnson Bros Mitre 10 stores, Harper Timber and Narrabeen Trade Centre are operating as per our usual hours.
We count ourselves fortunate to be considered essential and will work responsibly to serve the community to the best of our ability.
FREE Retail Deliveries.
Shop online 24/7 through mitre10.com.au and receive FREE delivery for all online retail orders over $100 and under $40kg or pick up in store with our Click 'n' Collect service.
We do remind customers that when instore to please adhere to the following: wear a mask, use the hand sanitiser provided, maintain social distancing, check in with the QR code.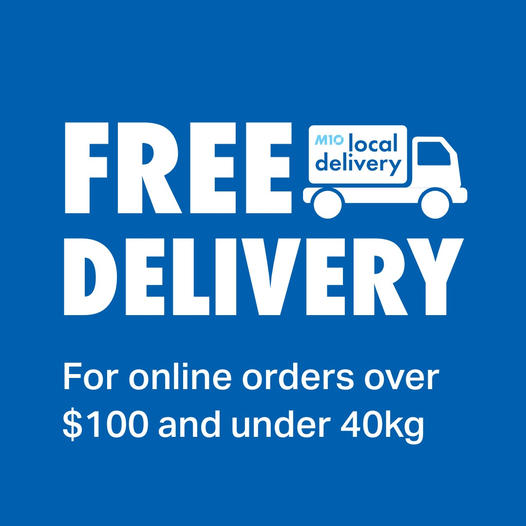 Johnson Brothers Mitre 10: Shop Online Options
Intending to keep our customers and staff safe, we present some additional ways for both our retail and trade customers to do business with us.
Trade and Retail Pick Up
Express Pick up Mona Vale
- Call Johnson Bros Mitre 10 Mona Vale, and we will pick & pack your order and have it ready for you to pick up in 2 hours. (Stocked Lines Only)
- Drive into our undercover Trade Drive-Thru area at 73 Bassett St Mona Vale, and your order will be ready for pick-up.
- Our team members will help you with your load and finalise payment/paperwork
Express Pick up Avalon
- Call Johnson Bros Mitre 10 Avalon, and we will pick & pack your order and have it ready for you to pick up in 2 hours. (Stocked Lines Only)
- Drive into our back lane off Bellevue Avenue, and your order will be ready for pick-up.
- Our team members will help you with your load and finalise payment/paperwork
Online Retail Stores Go Live
We've launched two eCommerce sites offering 2hr pick up in-store and flat rate delivery options on the northern beaches*.
Jbhmv.com.au (Mona Vale)
Jbhav.com.au (Avalon)
With the ability to leave the product on your doorstep, this provides an option of an entirely contactless transaction.
*Flat rate delivery is not available to trade sales, building supplies and trade quantities
** The stock availability is updated nightly, which may mean the stock is unavailable when the order is placed
Trade Delivery to Site
Maybe not new, but certainly worth a mention again!
We can get almost anything delivered quickly onto site!
As always ring the trade desk direct on 9999 0333 and let them know what you need!
Final Thought
Like everyone, we have found ourselves in a new and uncertain environment, but we're setting up (and digging in) for the long haul!
We want to acknowledge that the decision to retain over 120 staff and meet any future challenges head-on, could not have happened without the continued support you provide us as customers.
Thank you and stay safe,
The Johnson Family

JBH Design Centre
JBH Design Centre is a tool for builders and DIY'ers to assist in the fit out of houses. It has displays of kitchens, Bathrooms, Doors and Storage as well as knowledgeable staff to assist in making house fit out painless.
Visit: http://jbhdc.com.au/
On Facebook: https://www.facebook.com/design.centre.jbh/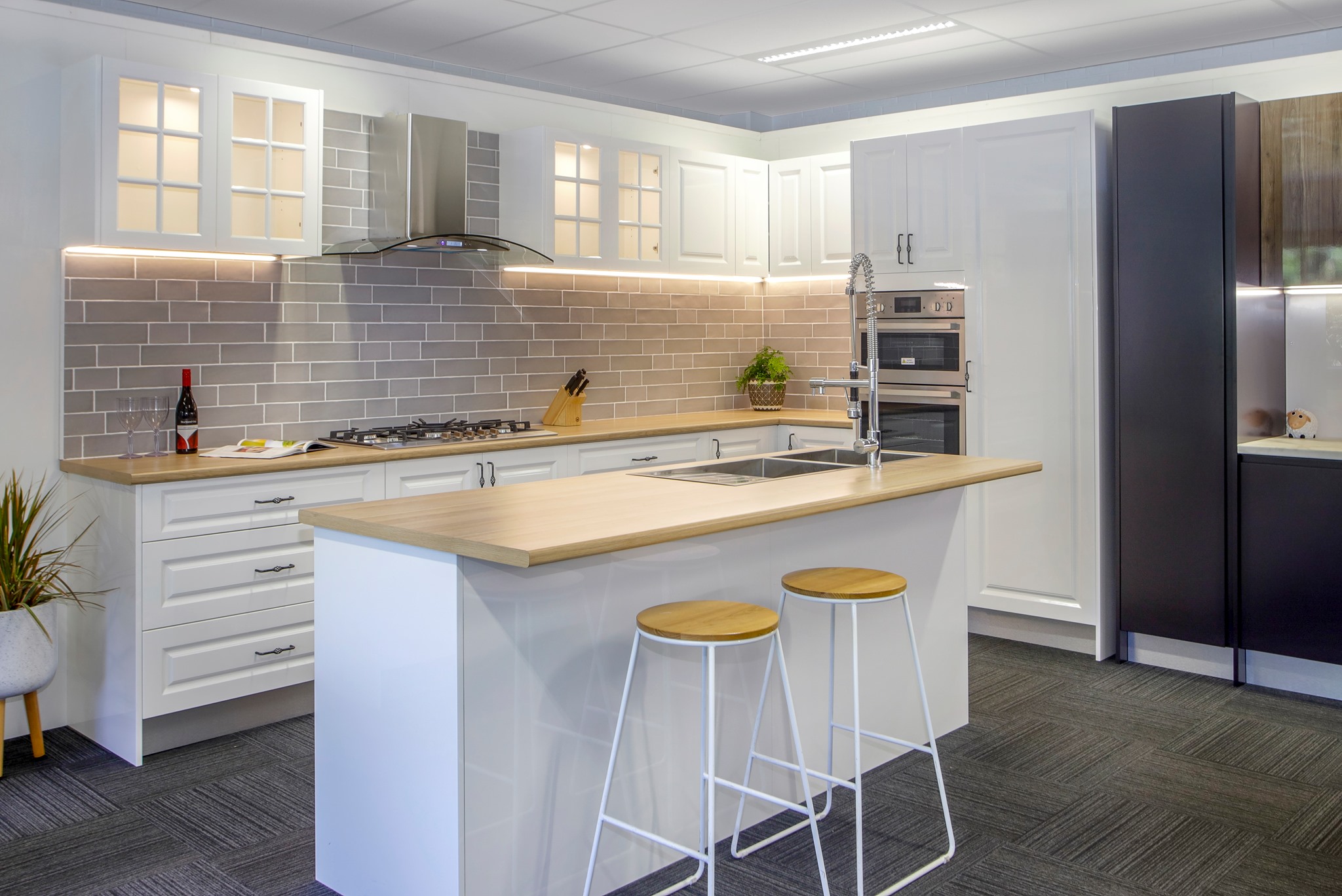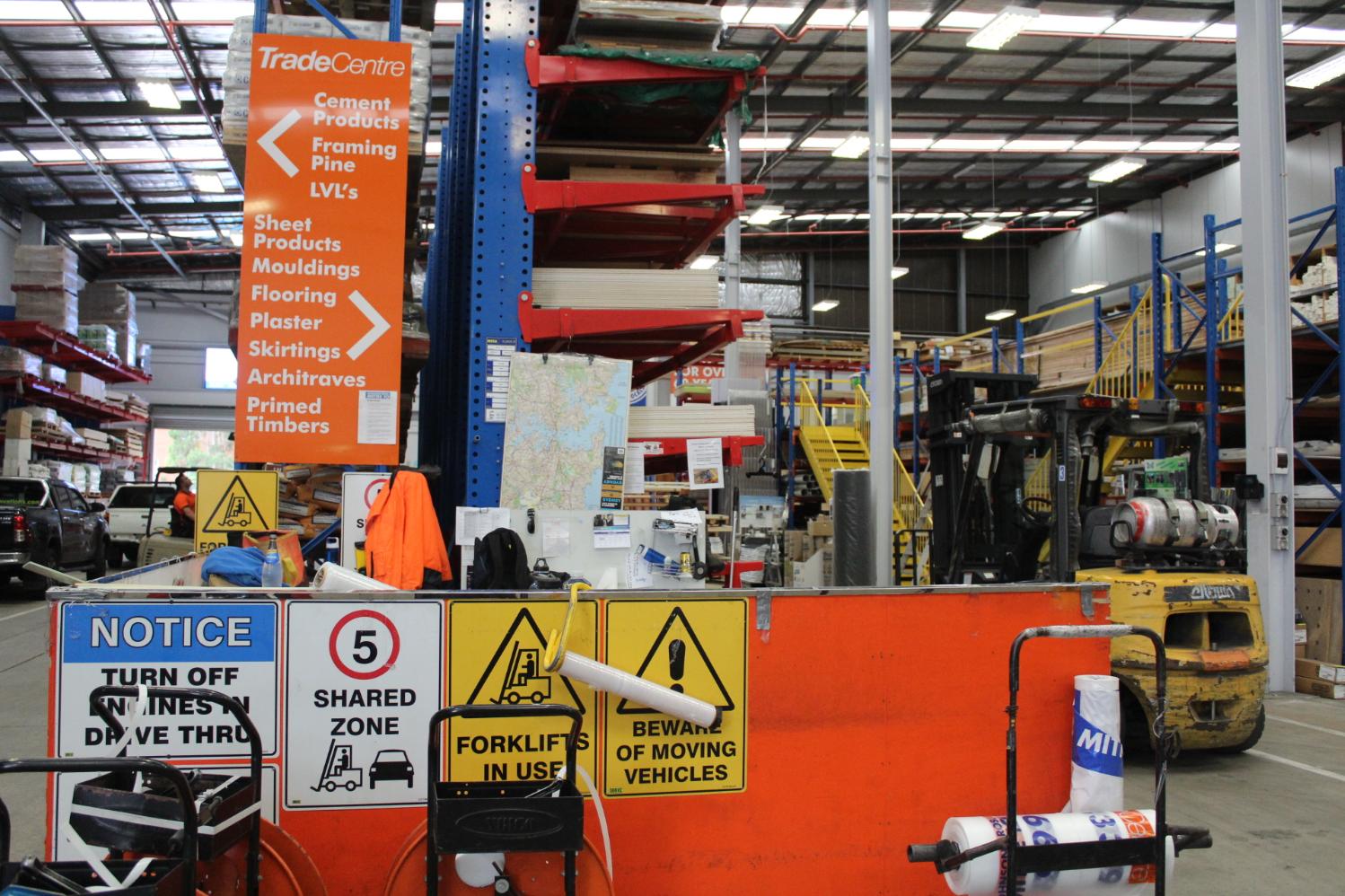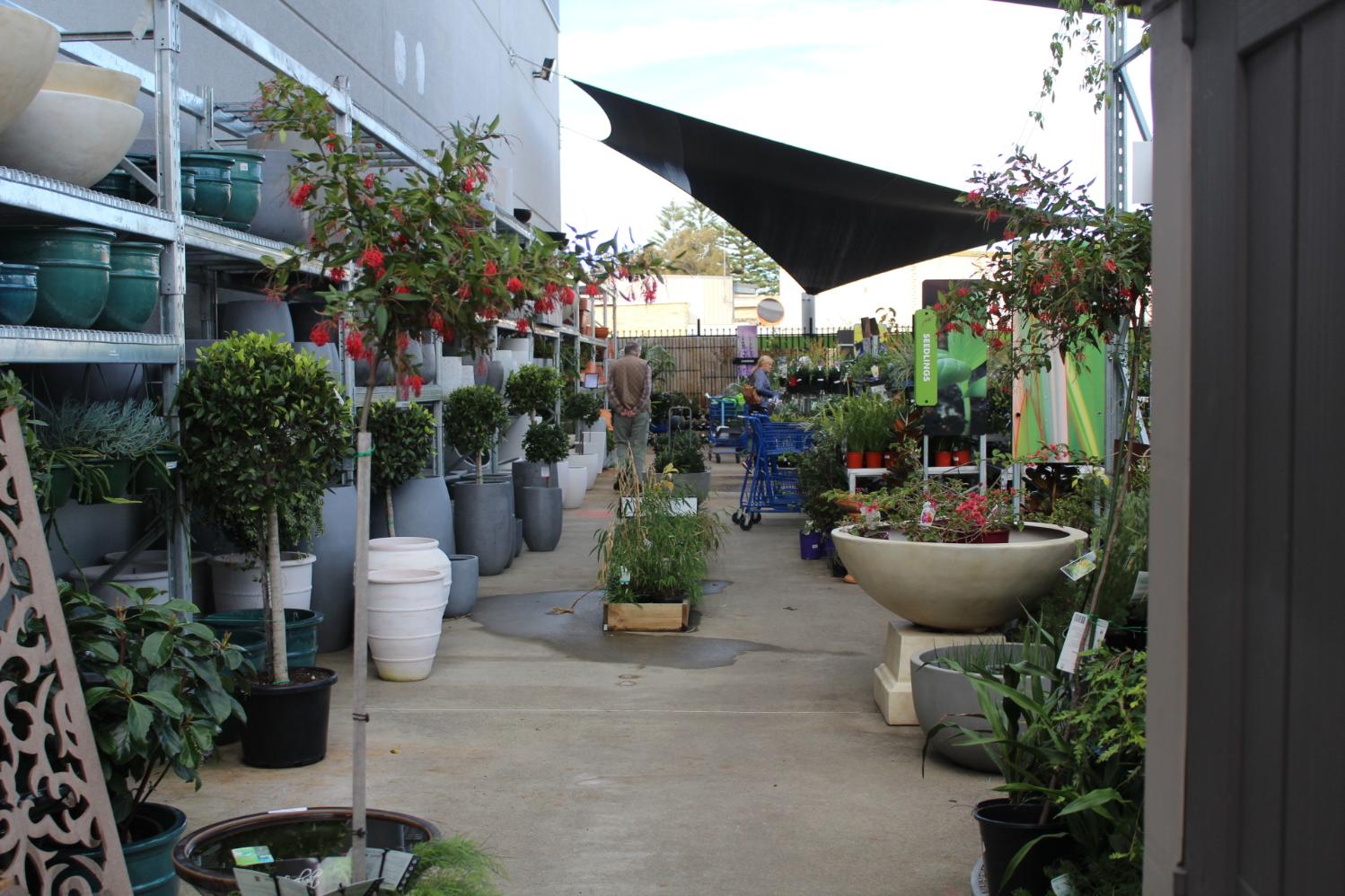 Green Life Garden Centre at Johnson Brothers Mona Vale has a great stock of seedlings, native and other plants and all you need to get gardening in brilliant Autumn weather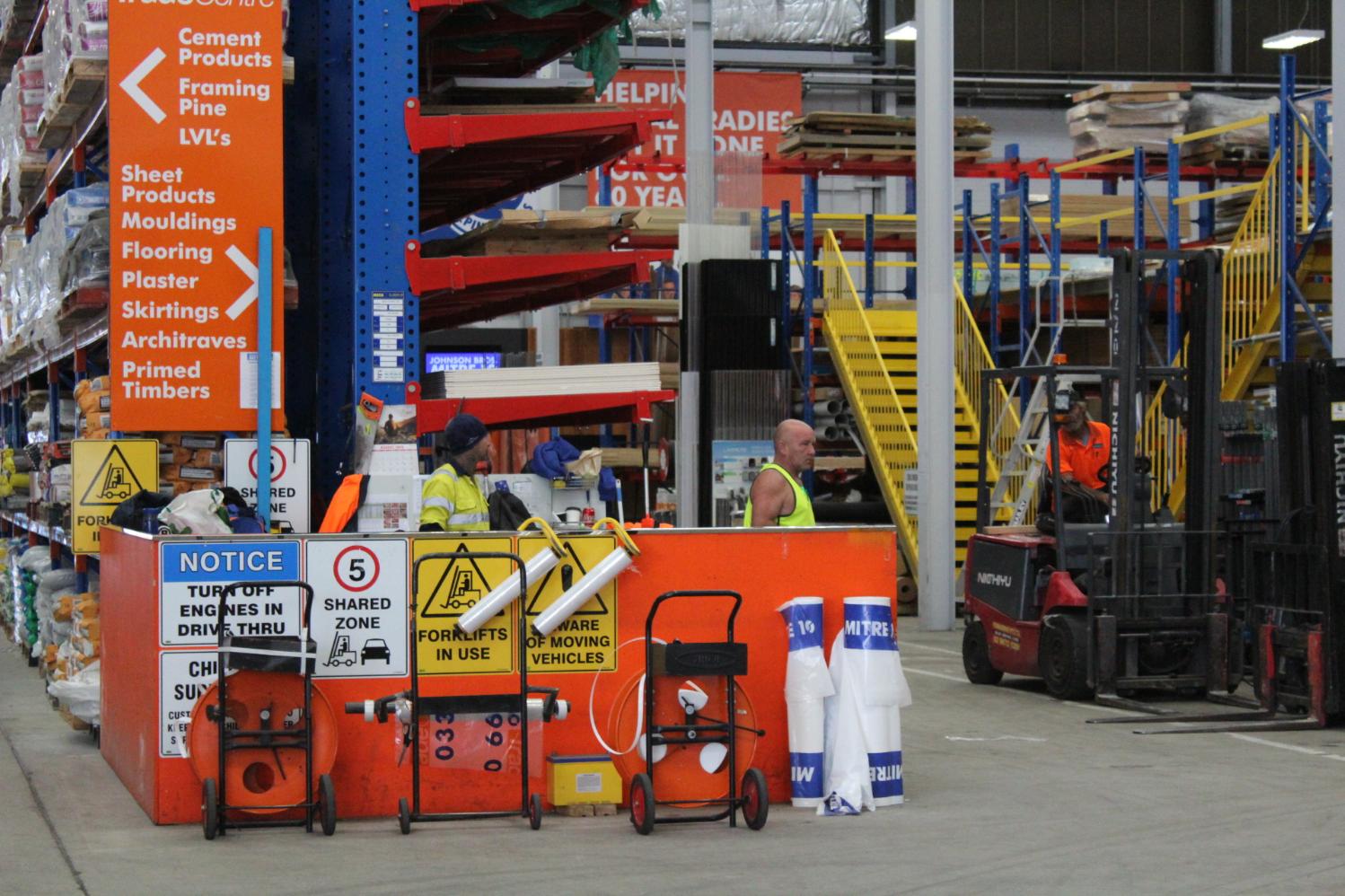 Johnson Brothers Mitre 10 Trade Centre at Mona Vale - everything you need under one roof.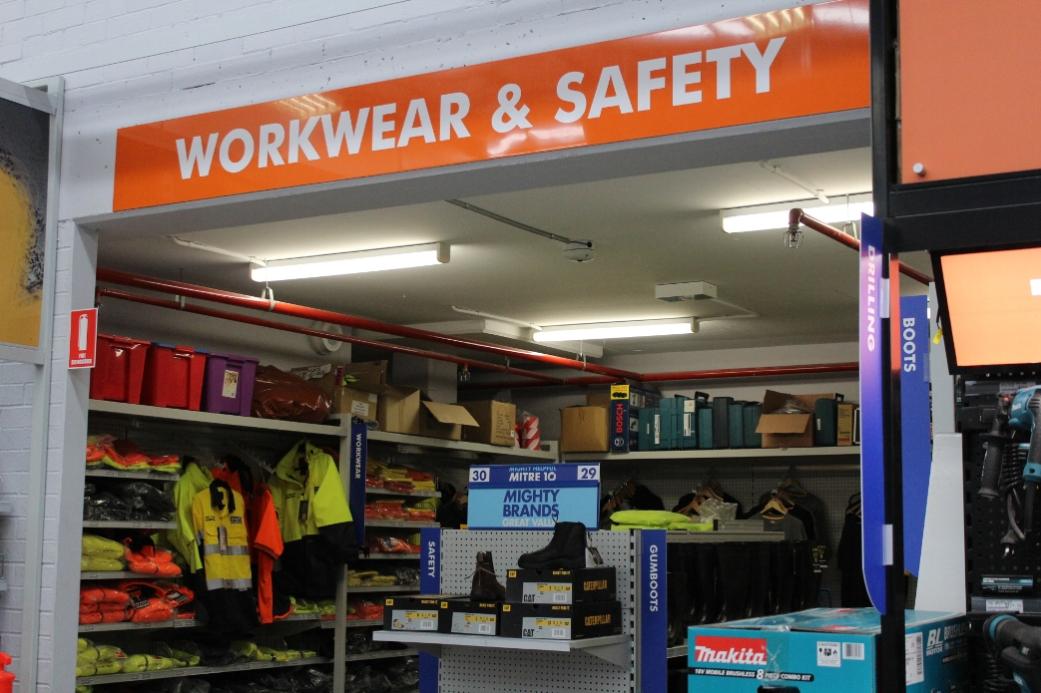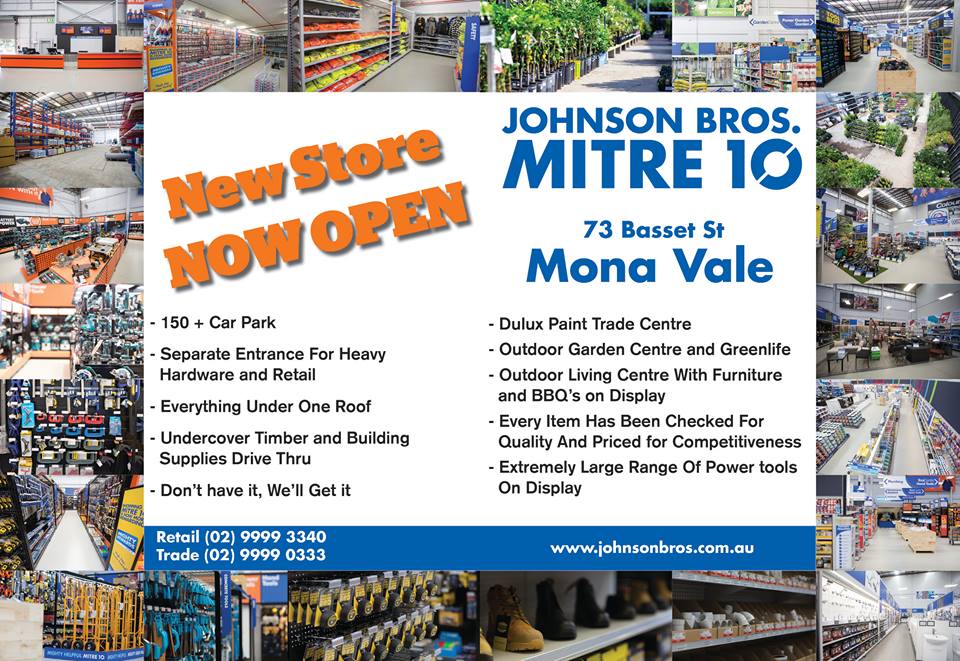 Johnson Brothers Mitre 10 New Store
73 Bassett Street
Mona Vale - Online Store: Jbhmv.Com.Au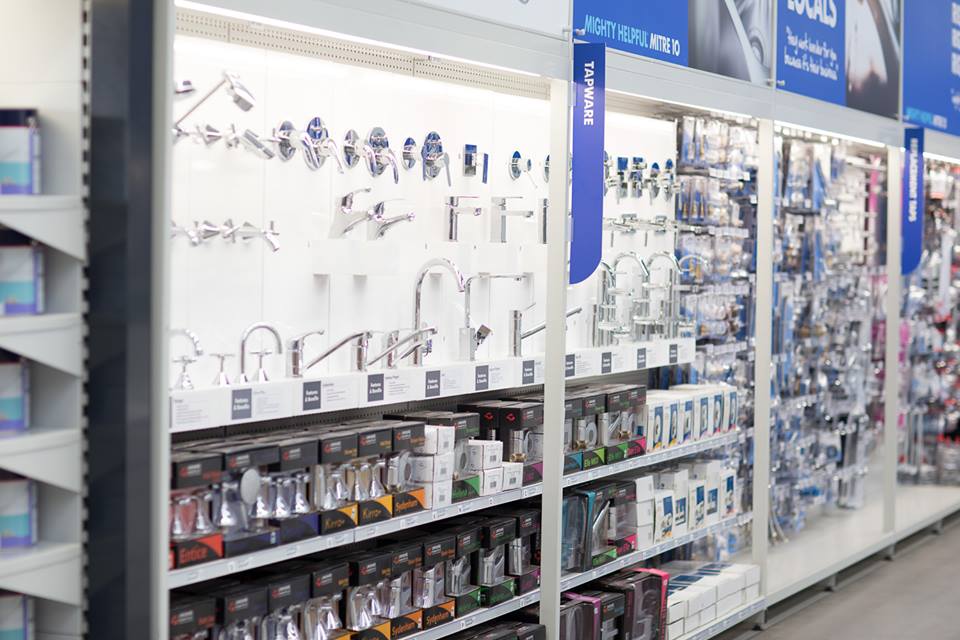 Products advice is available from the trained friendly staff at Narrabeen, Mona Vale and Avalon Johnson Brothers Mitre 10.
Click on logo to visit Johnson Brothers Mitre 10 website
Johnson Bros Mitre 10 - Avalon (02) 9918 3315
Johnson Bros Mitre 10 - Mona Vale (02) 9999 3340
JBH Timber & Building Supplies (02) 9999 0333
JBH Fencing & Landscape Supplies (02) 9970 6333
www.johnsonbros.com.au Online store: jbhmv.com.au

John, Bob and Robert Johnson, 2013 - photo by A J G.
Important
All information and tips in this publication are of a general nature only and neither Johnson Brothers Mitre 10 or Pittwater Online News does not warrant the accuracy or completeness of the information and tips in this publication. This publication is not intended to be a substitute for expert advice.
Johnson Brothers Mitre 10
advises you to always consult an experienced and qualified person when undertaking jobs of this kind (including consulting a qualified tradesperson such as an electrician or plumber where relevant expert services are required).
You should also consider any safety precautions that may be necessary when undertaking the work described in this publication (including wearing any necessary safety equipment such as safety glasses, goggles or ear protectors or hard hats). The information and tips in this publication are provided on the basis that
Johnson Brothers Mitre 10
and
Pittwater Online News
excludes all liability for any loss or damage which is suffered or incurred (including, but not limited to, indirect and consequential loss or damage and whether or not such loss or damage could have been foreseen) for any personal injury or damage to property whatsoever resulting from the use of the information and tips in this publication.
Pittwater Online News and
Johnson Brothers Mitre 10
also advises there may be laws, regulations or by-laws with which you must comply when undertaking the work described in this publication. You should obtain all necessary permissions and permits from council and/or any other relevant statutory body or authority before carrying out any work. Major projects published in this publication always list these and/orlinks to where you may research what your own project requires to meet regulations.