May 22 - 28, 2022: Issue 539

apple season 2022: the pink lady, lady williams, granny smith, sundowner - australia's great apple cultivars!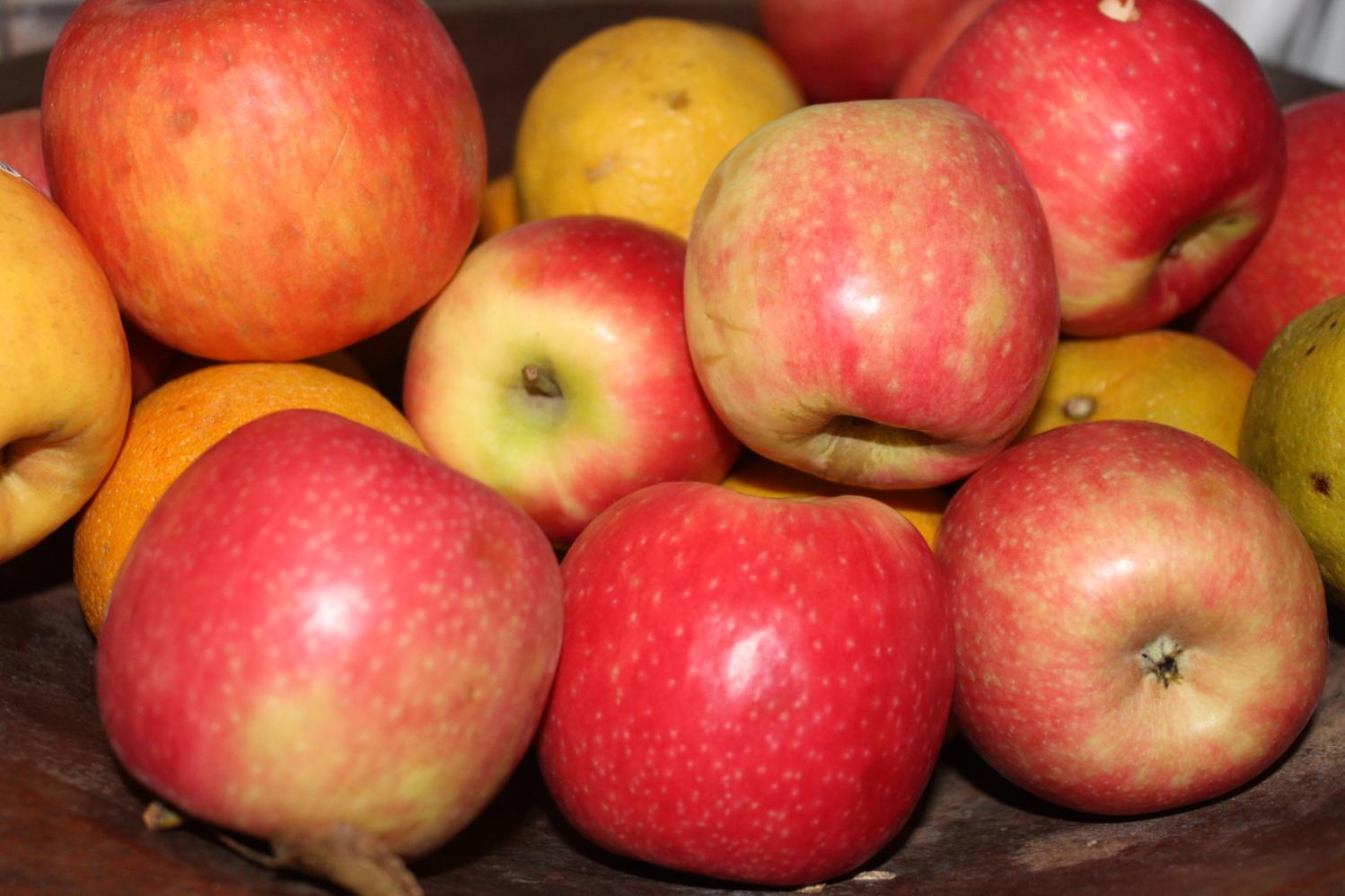 The Pink Lady
One of the Earth's most ancient fruits, the apple, is in season in Australia at present, and with the loss on May 10th of the gentleman who developed the Pink Lady apple, John Cripps, a few insights into Australian born and bred apples is timely.
John Ernest Lane Cripps AO (April 9 1927 – May 10 2022) was a British-Australian horticulturalist. He was best known for breeding the Pink Lady ('Cripps Pink') and Sundowner ('Cripps Red') apples. Cripps was born in Steyning, Sussex, England, and completed a degree in horticulture at the University of Reading. In 1955, he emigrated to Perth, Western Australia following a job offer from the Western Australia Department of Agriculture. He became a specialist horticulturalist with the department in 1959, and worked on developing rootstocks and strategies to optimise horticultural production in Western Australia.
In 2010, he was inducted into the Hall of Fame of the Royal Agricultural Society of Western Australia for significant influence on the apple industry of Australia. In 2015, he was made an Officer of the Order of Australia (AO) for distinguished service to primary industry through internationally renowned, innovative contributions to the agriculture and food sectors, and to the community.
The Pink Lady apple was originally bred by John Cripps at the Western Australia Department of Agriculture by crossing the Australian apple Lady Williams with a Golden Delicious; the result is a combination of the firm, long-storing property of Lady Williams with the sweetness and lack of storage scald of Golden Delicious.
Pink Lady apples are named after a cocktail enjoyed by the hero of Nicholas Monsarrat's novel The Cruel Sea. The Cripps Red apple is known by the brand name Sundowner.

Australian Pear and Apples Ltd CEO Phil Turnbull said Mr Cripps made an enormous contribution to the apple industry, both in Australia and internationally.
"John's painstaking work produced an apple that has become one of the most successful and best loved apples worldwide," he said in an interview with the ABC.
Mr Cripp's daughter, Dr. Helen Cripps, said the family was proud of his contribution to horticulture in Australia.
"We are so proud that he's left a legacy," Dr Cripps said. "It took 25 years of research to develop the apple genetics of the Pink Lady to the point it's at today."
Cripps Pink is owned and licensed by the Department of Agriculture and Food, Western Australia (DAFWA), which has plant breeders' rights in multiple countries. The peak industry body for Australian apple and pear growers – Apple and Pear Australia Limited (APAL) – owns and manages within their territory the intellectual property in the Pink Lady family of trade marks, which is registered in more than 80 territories. Pink Lady America manages the Pink Lady family of trademarks in the United States and Mexico for Brandt's Fruit Trees of Washington State who own the series of trademarks in these countries.

They are principally grown in Australia, but are also grown in New Zealand, Chile, Canada, Argentina, South Africa, Uruguay, Brazil, Japan, Italy, Spain, France, Serbia and Israel, and in the United States since the late 1990s. In the United Kingdom, the Pink Lady brand has increased in popularity. In 2012, for the first time in the 20 years since the first shipment of apples from Australia, the Pink Lady brand replaced Granny Smith apples in the number three spot by value in the United Kingdom.
Although the variety emerged in 1974, the Pink Lady trademark was not registered until 1989. The Pink Lady variety, released in 1991, is a success story and is listed in the top 100 greatest inventions from Australia. Others you may not know about may be seen and read about here.
Cripps Pink apples are the earliest to blossom; late March/early April in the Northern Hemisphere and late September/early October in the Southern Hemisphere, and some of the last to be harvested; end of October/early November in the Northern Hemisphere and late April/early May for the Southern Hemisphere. It is the significant change in temperature between night and day in the autumn that gives the apples their colouring. However, they must also be well exposed. Therefore, the trees must be carefully pruned and their fruit production well managed.
On May 18, 2022 the Australian Pear and Apples Ltd stated the crop forecast completed in February estimated Class 1 Pink Lady apples at approximately 70,000 tonnes, 12 per cent down on 2021. With the Pink Lady apple harvest well underway and complete in many regions, there is a strong sense that Class 1 tonnes of Pink Lady will be significantly less than originally forecast.
While a revised forecast is still being completed, growers and packers are advising that Class 1 tonnes may be more like 20 per cent down on 2021. Based on these estimations, the Class 1 tonnes would be approximately 64,000 tonnes, in line with 2019 (65,000 tonnes) and 2020 (63,000 tonnes).
Growers and packers are still recovering from the disastrous bin returns from 2021 and are looking for improvements in 2022. APAL CEO Phil Turnbull said "The volumes from 2021 are just not there this season so, assuming stable demand, we expect stronger wholesale prices in the market."
Pink Lady® and Sundowner® are trademarks - the actual variety names are Cripps Pink and Cripps Red respectively.

Several natural occurring mutations, called sports, of the Cripps Pink cultivar have been discovered and adopted into cultivation. A number have either achieved registration, or are seeking registration of plant breeders' rights or Plant Patents in multiple countries:
The high-coloured variety Rosy Glow is a spontaneous single-limb mutation of Cripps Pink discovered in Forest Range, South Australia, in 1995. At the time of selection the fruit on the limb was 100% coloured, while the surrounding fruit was less than 10% coloured.
The Lady in Red cultivar is a chance limb mutation of Cripps Pink discovered in Hawkes Bay, New Zealand, in 1996. Lady in Red colours earlier and exhibits more intense colouring over a greater percentage of the fruit surface than Cripps Pink.
PLMAS98 (known as Maslin) is a limb sport mutation of Cripps Pink and was discovered in 1999 in Manjimup, Western Australia. It is considered distinct from Cripps Pink due to its early maturity – fruit is mature and ready for harvest at least 15 days earlier than fruit of Cripps Pink.
Ruby Pink was discovered in May 1999 in Main Ridge, Victoria, Australia as a limb sport growing among a uniform block of Cripps Pink. The variety is distinguished by the following unique combination of characteristics: the fruit is uniformly ellipsoid, as compared to the symmetrical ellipsoid shape of Cripps Pink; the fruit has a higher percentage of red colour than Cripps Pink; the fruit matures later than Cripps Pink; and the fruit has a higher firmness rating than Cripps Pink.
PLBAR B1 (known as Barnsby) was discovered during the 1999–2000 growing season in Pemberton, Western Australia. It originated as a limb sport mutation of Cripps Pink and is noted for its exceptional colour and early maturity as compared to Cripps Pink. Fruit of the new variety is mature and ready for harvest about 14 to 18 days earlier than fruit of Cripps Pink.[10]
PLFOG99 (known as Pink Belle) was discovered in late 1999 or early 2000 in Kirup, Western Australia, and is a chance limb mutation of Cripps Pink. The limb was observed to produce fruit up to two weeks earlier, and the tree exhibits a more compact growth habit than Cripps Pink.
Lady Laura is a spontaneous limb sport mutation of Cripps Pink discovered in Borenore, New South Wales, Australia. It is distinguished from other apple varieties by the amount and intensity of over colour of the fruit, and the earlier coloration of fruit in comparison to Cripps Pink.
Worth noting is after a two-year COVID-impacted hiatus, the APAL Industry Forum is finally back in-person this year. Taking place in Melbourne, APAL's 2022 Forum is an opportunity for the apple and pear industry to come together and reconnect, exploring the innovations and opportunities that lie ahead. The Forum will begin with welcome drinks and a BBQ on the evening of Sunday 29 May, followed by a jam-packed full-day program on Monday 30 May. Details here: https://apal.org.au/register-now-for-the-apal-2022-forum/
Lady Williams
The Lady Williams itself originated on the farm of Arthur and Maude Williams, named Boronia Farm, in Donnybrook, Western Australia and was discovered as a chance seedling in the 1930s. It's thought to be a cross between a Granny Smith and a Rokewood or Jonathon. The sweet-tart fruits were were named after one of its founders, Maude Williams. Anecdotes state the children who lived next door to Williams were unsure of the proper way to address her when visiting her property and decided to refer to her as "Lady Williams." Over time, the nickname became a normal title for Williams and was given to the new apple variety in memory of her beloved name.

Lady Williams apples, botanically classified as Malus domestica, are a late-season variety that belongs to the Rosaceae family and ripens in June and July each year in Australia.

Australia's National Trusts states:
Without this tree there would be no Pink Lady or Sundowner apples, varieties sold worldwide. About 1935, when the house at Boronia Farm was being built, an apple seedling grew up beside the house and after several setbacks eventually fruited. The fruit it produced was unlike any existing apples and it was recognised as a new variety, which later became known as the Lady Williams. The modern varieties of Pink Lady and Sundowner are both crosses of the Lady Williams. So it can be said that the current WA apple industry owes a great deal to this tree which still grows by the original house.
You can find out more about this farm and its history at: https://boroniafarm.com.au/

Lady Williams apple. Photo: Nadiatalent
Sundowner
Very late, low chill cultivar with good storage. Sugar levels improve with storage. Bred by John Cripps through the WA Dept. of Agriculture in 1973 from a crossing of Golden Delicious' and 'Lady Williams', from which Cripps Pink (Pink Lady™) was also selected. This apple is also harvested in April to May each year.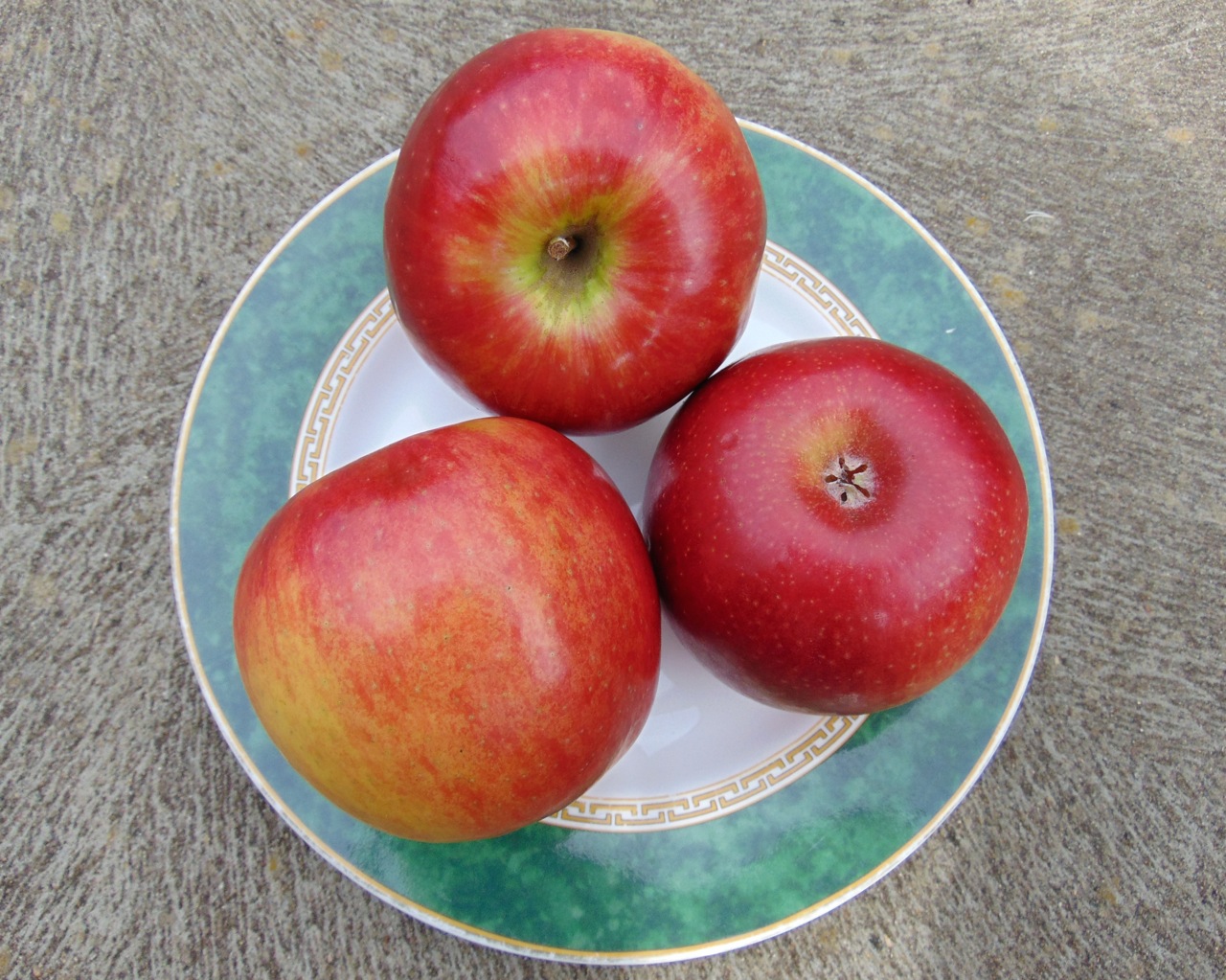 Sundowner apple. Photo: Nadiatalent
Granny Smith
Our last Australian apple brings us closer to home. The Granny Smith, also known as a green apple or sour apple, is an apple cultivar which originated in Australia in 1868. It is named after Maria Ann Smith, who propagated the cultivar from a chance seedling. The tree is thought to be a hybrid of Malus sylvestris, the European wild apple, with the domesticated apple Malus domestica as the polleniser.
The Granny Smith cultivar originated in Eastwood, Sydney, New South Wales, in 1868. Its discoverer, Maria Ann Smith (née Sherwood), had emigrated to the district from Beckley, East Sussex in 1839 with her husband Thomas. They purchased a small orchard in the area in 1855–1856 and began cultivating fruit, for which the area was a well known centre in colonial Australia. Smith had eight children and was a prominent figure in the district, earning the nickname "Granny" Smith in her advanced years.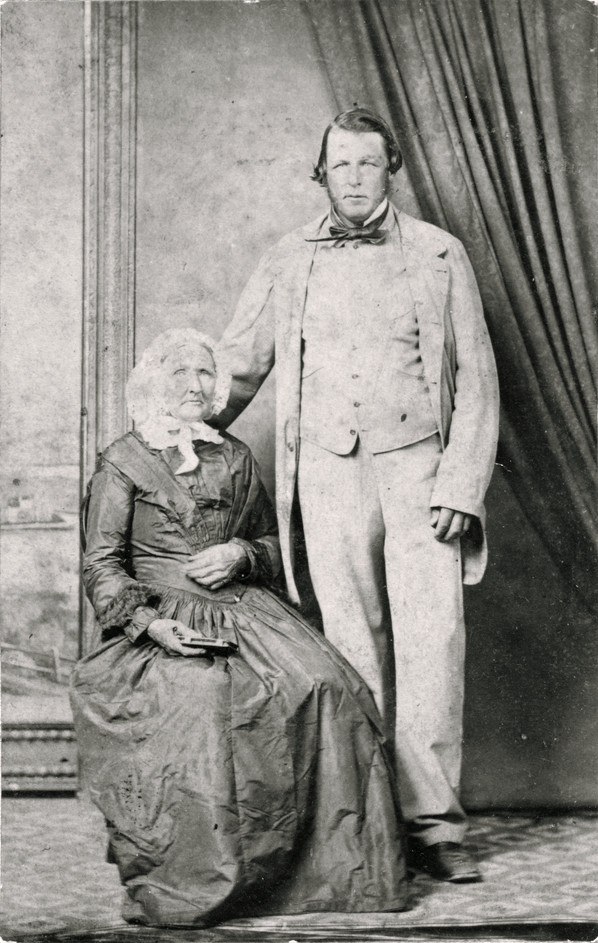 Maria Ann "Granny" Smith (1799–1870)
The first description of the origin of the Granny Smith apple was not published until 1924. In that year, Farmer and Settler published the account of a local historian who had interviewed two men who had known Smith. One of those interviewed recalled that, in 1868, he (then twelve years old) and his father had been invited to Smith's farm to inspect a chance seedling that had sprung near a creek. Smith had dumped there, among the ferns, the remains of French crab-apples that had been grown in Tasmania.
Another story recounts that Smith had been testing French crab-apples for cooking, and, throwing the apple cores out her window as she worked, had found that the new cultivar had sprung up underneath her kitchen windowsill. Whatever the case, Smith took it upon herself to propagate the new cultivar on her property, finding the apples good for cooking and for general consumption. Having "all the appearances of a cooking apple," they were not tart but instead were "sweet and crisp to eat." She took a stall at Sydney's George Street market, where the apples stored "exceptionally well and became popular" and "once a week sold her produce there."
Smith died only a couple of years after her discovery (in 1870), but her work had been noticed by other local planters. Edward Gallard was one such planter, who extensively planted Granny Smith trees on his property and bought the Smith farm when Thomas died in 1876. Mr. Gallard was successful in marketing the apple locally, but it did not receive widespread attention until 1890. In that year, it was exhibited as "Smith's Seedling" at the Castle Hill Agricultural and Horticultural Show, and the following year it won the prize for cooking apples under the name "Granny Smith's Seedling." The apple was so highly successful that the following year, many were exhibiting Granny Smith apples at horticultural shows.
In 1895, the New South Wales Department of Agriculture recognised the cultivar and had begun growing the trees at the Government Experimental Station in Bathurst, New South Wales, recommending the gazette its properties as a late-picking cooking apple for potential export. Over the following years the government actively promoted the apple, leading to its widespread adoption.[9] Its worldwide fame grew from the fact that it could be picked from March and stored till November. Enterprising fruit merchants in the 1890s and the 1900s experimented with methods to transport the apples overseas in cold storage. Because of its excellent shelf life, the Granny Smith could be exported long distances and most times of the year, at a time when Australian food exports were growing dramatically on the back of international demand. Granny Smiths were exported in enormous quantities after the First World War, and by 1975, 40 percent of Australia's apple crop was Granny Smith. By this time, it was being grown intensely elsewhere in the Southern Hemisphere, as well as in France and the United States.
The advent of the Granny Smith apple is now celebrated annually in Eastwood with the Granny Smith Festival. The Granny Smith Festival began in 1985 and is now regarded as one of Sydney's largest street festivals, a true community carnival, full of colour and good old fashioned fun. It attracts over 90,000 each year and is supported by local businesses, sporting and service organisations, schools and the wider community.
This year the Granny Smith Festival will take place on Saturday October 15, 2022 in Wingate Avenue, Eastwood. There will be a traditional street parade and the crowning of the Granny Smith queen, carnival rides, a huge market and international food fair.
The original wild ancestor of Malus domestica was Malus sieversii, found growing wild in the mountains of Central Asia in southern Kazakhstan, Kyrgyzstan, Tajikistan, and northwestern China. Cultivation of the species, most likely beginning on the forested flanks of the Tian Shan mountains, progressed over a long period of time and permitted secondary introgression of genes from other species into the open-pollinated seeds. Significant exchange with Malus sylvestris, the crabapple, resulted in current populations of apples being more related to crabapples than to the more morphologically similar progenitor Malus sieversii. In strains without recent admixture the contribution of the latter predominates.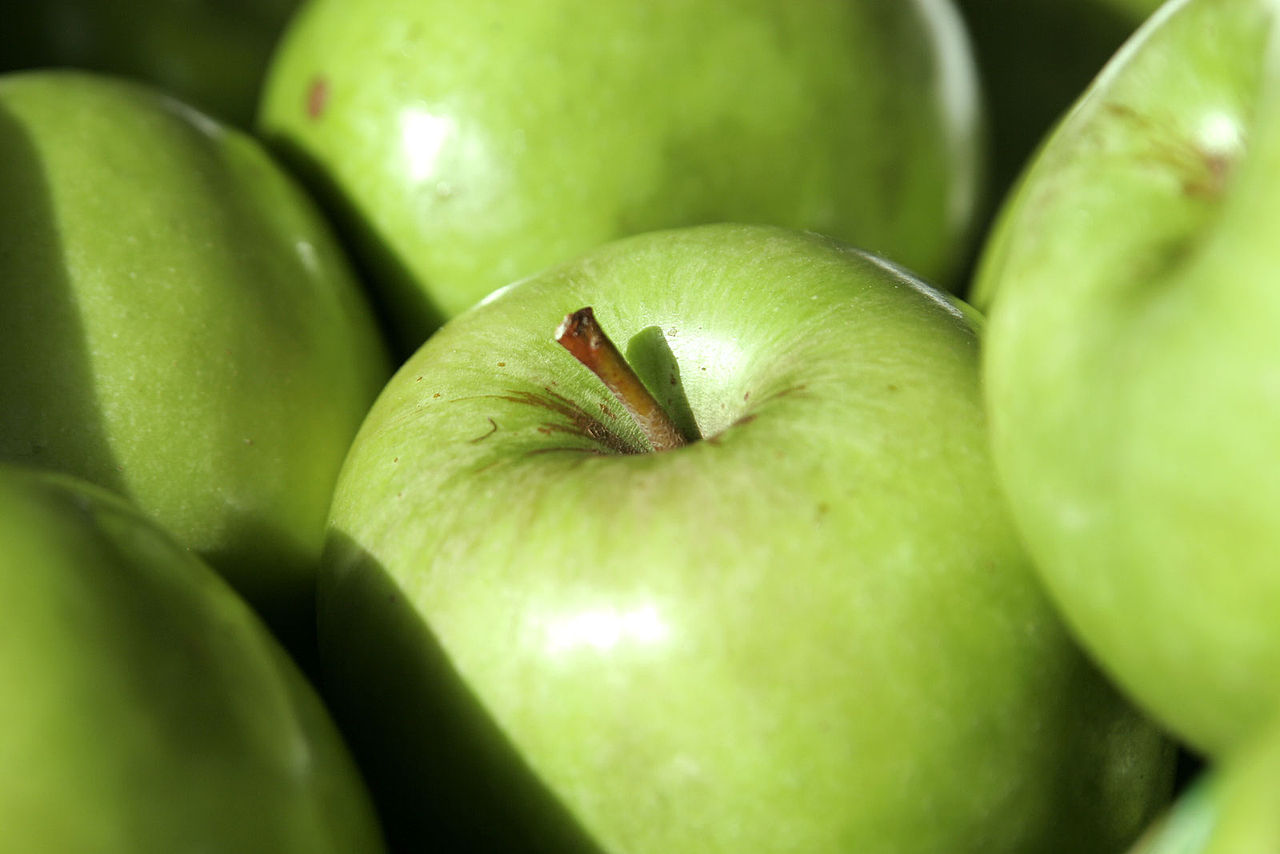 Granny Smith apple. Photo: fir0002
Sydney Items by "Observer."
SYDNEY TO NEWPORT.
On Saturday last a large number of excursionists availed themselves of the holiday to visit Newport, which is situated at the head of Pittwater, about three hours steam from Sydney; and as there has been for some time continual allusions to the attractions in and around its locality, I took a ticket at a cost of 5s. for the trip, and must say the amount was well spent, the excursion turning out pleasant beyond all expectations.
On landing at Newport, with an appetite sharpened by the steady steam trip of fifteen miles to Barranjoey, against a light north-easterly breeze, and being composed by the smooth run of four miles up the Pittwater inlet,
the sight of a good supply of peaches with the bloom on them, pears, apples, and passion fruit, etc., beneath a tent erected by some enterprising local farmer, was a welcome surprise
, and it is needless to say the fruit suffered severely.
After this the Newport Hotel was visited, and, as dinner was ready, this had to be attended to at the moderate cost of 1s. 6d. ; but, the time being limited, the roving portion of the excursion began, and I soon found beautifully-shaded glens, with picnic parties sitting upon beds of light green moss, beneath broad-topped trees. There were ferns of many kinds to gather ; the native cabbage-tree, rock lilies, and staghorns, could be seen growing to perfection; and then the climbing-plants attached from the bottom to the top of the high gum trees, and drooping, in naturally-formed festoons, from the ends of each bough to the ground, and, passing on to other trees, formed a picture not soon forgotten.
Afterwards the sea beach was reached in about three quarters of a mile from Newport, and we learned of numerous caves to visit, but they were left for a more convenient time, and the fear of being too late for our steamer soon brought us to Newport beach, where oysters are numerous; and there must be good fishing ground near, as some fair samples were hauled ashore by those people who came prepared with lines and other articles.
It is lucky the caves and other things we heard of did not tempt us, for it was not long after reaching the wharf that the Illawarra's whistle gave its last shriek, and we were just arranging how to while away the time on the homeward trip, it never being considered pleasant to go back the way you come.
On turning the first point after leaving the Newport wharf, a beautiful scene of hill and dale on both sides of the noble expanse of the broad lake-like Pittwater, with bold grotesque shaped sandstone headland projecting at numerous parts on both sides, and neat white sandy beaches nestled at the ends of irregularly formed bays, stretching 4 miles to Barrenjoey on the west side, and to the Hawkesbury Head on the east, with an island in view between these points, of couchant lion shape, as if guarding the entrance of the angry sea when setting from east to west, and on turning Barranjoey Head for home to observe the crested waves dashing against the rocky projections causing white fairy like foam for a moment, and at times when dashed high enough, the prismatic colors of the particles of sea water were so brilliant that one might be excused for wishing they would not fade so soon. At this stage of the trip, however, the pleasures ended for me, as the steady rolling waves caused curious feelings, culminating in irregular movements over the side of the steamer, and making me wish myself safely moored in Sydney, as was the case at 7.20 p.m.
Notes
FIRST TASMANIAN FRUIT.
The Bounty arrived at Adventure Bay on August 21, 1788, and during the days that followed, caused to be planted the first fruit trees in Tasmania. These included: Three young apple trees, nine vines, six plantation trees, a number of orange and lemon seed, cherry, plum, peach, and apricot stones, pumpkins, also two sorts of Indian corn, as well as apple and pear kernels. In addition, potatoes, onions, and cabbage roots were planted at what is now known as Quiet Corner, or Bruny Island. The first apple trees and potatoes were planted by the botanist, David Nelson, who died at Koepang, in the Timor, in 1789 as a result of the privations he had undergone following the mutiny.
OBJECT OF THE VOYAGE.
The Bounty had been commissioned in 1787 by the British Admiralty, and placed under the charge of Lieutenant William Bligh, who was instructed to proceed to Tahiti, and to convey breadfruit trees to the West Indies, as it was thought they would prove of value to the planters as a source of food. It was after leaving Tahiti that the mutiny occurred on April 28, 1789. On that day 26 of the crew, led by Fletcher Christian, the senior master's mate, revolted, and forced the commander and 18 others into the ship s launch, which had been stocked with 32lbs.of pork, a 28-gallon cask of water,150lbs. of biscuit, six quarts of rum, and six bottles of wine, with canvas, twine, and a number of empty casks. Bligh was permitted to take his sextant and book of nautical tables, and the launch was then cast adrift. In this open boat, 23ft. long, 6ft. 9 in. an the beam, and 2ft. 9in.in depth, after touching at the island of Tofoa in the Friendly group, from which they were compelled to depart owing to the hostility of the natives (one of the seamen being killed,): Bligh and his party journeyed nearly 3600 miles in that open boat to Koepang, in the Timor, a feat of seamanship that has probably never been equalled. BLIGH OF THE BOUNTY. (1939, May 11). Huon and Derwent Times (Tas. : 1933 - 1942), p. 8. Retrieved from http://nla.gov.au/nla.news-article136025964
Tasmania Pioneered Apple Export Trade
(By J. M. Ward, Superintendent of Horticulture, Victoria, In the Swedish Australian and Swedish-New Zealand Trade Journal.)
According to record, apples were first planted in the Commonwealth at Port Jackson, New South Wales, in 1788, and at Bruni Island, Tasmania, in 1792. There are some very old apple trees at Adventure Bay, Bruni Island, today, but it cannot be said whether any of these are the descendants of the original plantings by Lieutenant Bligh. It is doubtful if any trees were planted, as it is thought that Lieutenant Bligh sowed only seeds, and did not bring trees with him. Apple trees were probably brought to Tasmania and New South Wales in the early years of the nineteenth century.
IMPORTED FROM ENGLAND.
About 1838 or 1839 Lady Franklin, wife of Sir John Franklin, then Governor in Tasmania, imported some apple trees from England, and had them planted alongside a creek at York Town, on the west bank of the Tamar River. Most of the trees are still living, and although they have been neglected for many years, they are still, all things considered, yielding good crops of fruit. Later on other varieties of apples were imported into Tasmania from England, and Tasmanian trees were distributed to other States. As John Pascoe Fawkner propagated apple trees in Launceston prior to the advent of Sir John Franklin in Tasmania, importations earlier than those brought by Lady Franklin must have taken place.
In 1884 Edward Henty sailed from Launceston, and nearly five weeks later landed at Portland, Victoria. He took with him a number of fruit trees which he obtained from John Pascoe Fawkner's nursery at Windmill Hill, Launceston. In 1837, Fawkner took with him from Tasmania to Melbourne 2500fruit trees, which were planted on the south side of the Yarra. Later on Fawkner settled at Pascoe Vale, and advertised fruit trees, so that he must be considered as Victoria's first nursery man, and he was probably the first to propagate and sell fruit trees in Tasmania.
Thus Tasmania may claim that the island State is the pioneer of the apple industry in Australia. To the Huon Valley, in Southern Tasmania, must be given tho credit of establishing and maintaining the oldest commercial orchards in Australia. From what can be gathered, the first apple trees of the Huon were planted in 1843 by the late Thomas Judd. Farther down the river, at Geeveston, the late William Geeves planted some apple trees in 1857.
The varieties planted by the early pioneers included Windsor Pippin, Ribston Pippin, Scarlet Pearmain, Blenheim Orange, French Crab, Stone Pippin, Mobb's Codling, Alfriston, Dumelow's Seedling, Sturmer and other English varieties. In later years plantings were extended to other parts, including the Tamar and Mersey Valleys.
The last Australian State to become a produced of apples was West Australia. It is only during the past 20 or 25 years, particularly in the past 15 years, that apples have been grown there on a commercial, scale. Although Victoria can claim to have made the first experiments in export the honor of establishing a trade is due to Tasmania. In this respect credit is due to the late Mr. W. D. Peacock, together with Mr. L. M. Shoobridge, M.L.C., and his brother. Mr. W. H. Shoobridge, as well as a number of growers in the Huon district, who made shipments to England in 1887. Since that time commercial shipments have taken place, until today they have reached over 4,000,000 cases. Tasmania Pioneered Apple Export Trade. (1940, March 28).Advocate (Burnie, Tas. : 1890 - 1954), p. 10. Retrieved fromhttp://nla.gov.au/nla.news-article68292887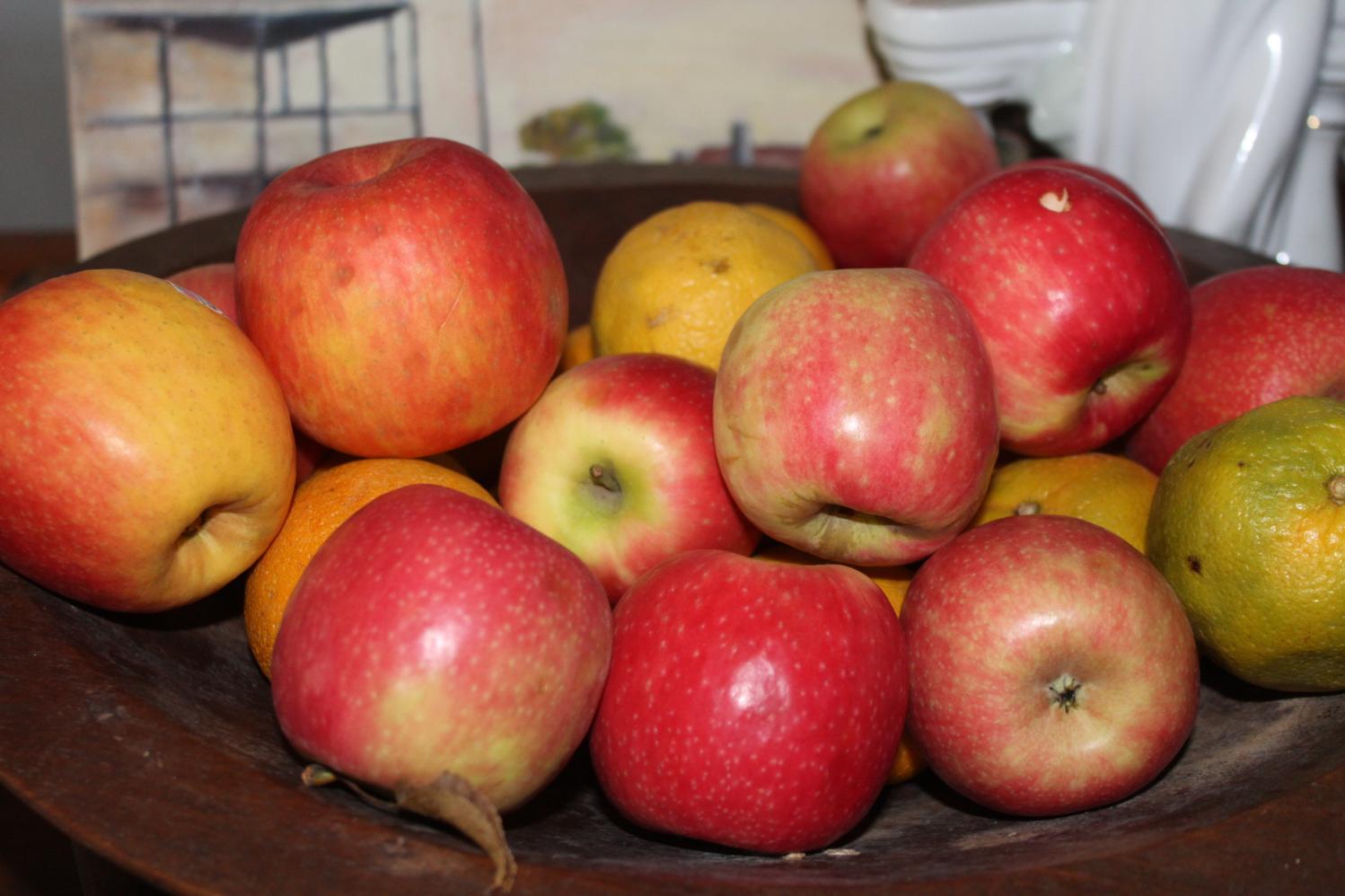 Recipe Ideas - Seasonal Fruits and Vegetables
Apricot - January Summer Fruits
Artichoke – The Flower Vegetable that Crops in Spring
Australian and Native Cherries (Summer Fruits) - the Duntroon Connection - Marrianne Collinson Campbell
Australian Families Encouraged To Tuck Into A Healthy and Sustainable Challenge

Autumn Feast of Fresh Fruits and Vegetables for a Healthy Body
Autumn Tonic Soup: keep the chills out as we head into Winter with this simple seasonal recipe
Cherry - Australian summer Fruit

Chick Pea Burgers with Homemade Hummus

Cook A Mother's Day Feast - Give Mum The Day Off
Easter Feast - modern and historic
Easter Feast 2022: Our Tried + Tested Triple Chocolate Pudding

Edible Weeds Eggs: Five Ways - Savoury
Full Fruit Bowl for Seasonal Health
Green Beans - Spring Vegetables
Healthful Cordials And Cleansing Tonics Hogmanay (New Year) Dinner - Australian Style Home Grown Food Program in Fruit and Veg Month by Jess Rosman
Honey, Honey: Inaugural World Bee Day - Honey Cake Recipes Around the World
How To Make Your Diet More Sustainable, Healthy Or Cheap – Without Giving Up Nutrients by Brad Ridoutt, Principal Research Scientist, CSIRO Agriculture

Kale: for Pure Energy Kale, Ricotta And Chicken Cannelloni
Make Your Own Treats For Christmas Gifts - Jaffa Rum Balls, White Christmas, Gingerbread People, Spicy Nut Mix, Strawberries Dipped in Christmas, Scottish Shortbread, Spanish Polverones, Melomakarona (Greek Christmas Honey Cookies), Kourabiedes (Greek Butter Biscuits), Italian Lemon Shortbread Squares (Shortbread con crema al limone)
Mandarins Spring Fruits Mandarins Winter Fruits
Mother's Day at Breakfast Menu for those who 'can't cook'

Mums Vegetable Soup with Macaroni
Nicoise Salad: An Autumn Salad
Old Australian Chocolates Back On The Market: The Cherry Ripe Song of MacRobertsons

Packham's Triumph Pears - The Australian Pear
Parsnip - Winter Vegetables Pear - Autumn Fruits
Plastic Packaging Problem From Just One Meal + Council Looks Into Coffee Cup Reboot Of 'Swap This For That'

Potato Gnocchi Pumpkin Pumpkin Season 2015
Sage - the 'saving' herb Remembrance Day 2012 Food
Salad Season: Whole Meals In A Bowl Ideas

Sensational Hot Scones For Cold Winter Mornings

Spring Salad Season Spring Strawberries Spring Salads
Summer Lilli Pillis Summer Passionfruit Summer Peaches, Quandongs (Wild Peach) - Marian Rowan Ellis Summer Peaches - From Wyong! Summer Plums - Greengages
Summer Raspberries Native Ones - Adam Forster
Summer Stone Fruit: The Peaches, Apricots, Nectarines, Plums of things

Ten Minute Spring Salads; Spring Fare
Whole Pumpkin Stuffed With Chorizo, Rice and Goat Cheese: Winter Food

Winter Crops Winter Vegetable Pies Zucchini Strawberries Cauliflower
Winter Warmers: Parsnips, Pumpkin Soup Variations, Chocolate Self Saucing Pudding, Avocado Season

Pittwater Restaurants, Cafés and Bistros
Addiction Food - Sydney Wildlife Fundraiser
Beco at Mona Vale, Newport and Avalon: Winter 2020

Boathouse at Palm Beach: Simply Smashing Spring Lunches

Brunch At Dunes Kiosk - Palm Beach

Café By The Sea + Cellar By The Sea

Café Edelweiss and the German Butchery at Bassett Street: Mona Vale
Dine and Discover: Premier's Visit Highlights Support For Local Restaurants and Cafes: Dine & Discover NSW (& Pittwater) Commences Late January 2021
Dine & Discover In Pittwater: By Postcode - Suburb - March 2021

Duck Creek Macadamias - Orange Obsessions
Feed Me Too - Supplier Of Allergy Free Food & Services

Flannerys Organic & Wholefoods Market - Mona Vale
Home Grown Food Program in Fruit and Veg Month by Jess Rosman
Japanese Cuisine in Avalon: Four Options
Kindred Peanut Butter: Great Food For A Good Cause From A Local Producer

Laurie Bimson's Marinated Kangaroo Recipe
Lobster Nights at Club Palm Beach
Marina Café: Church Point - within The Quays Marina at Church Point

Mekong: Merchants of Taste - Vietnamese street food Avalon Beach

Mekong Merchant Restaurants In Mona Vale And Avalon Beach: Pho Specialists!

Modus Operandi Brewing Co., Brilliant Beers, Beautiful Burgers in Mona Vale

Oceana Traders - Seafood Merchants, Avalon Beach: For Fish & Chips Excellence

Palm Beach Fish and Chips Tops Scale at 10
Parkview Restaurant: Avalon Beach RSL Club
Permanora Honey - Tom's Pure Honey From Elanora Heights

Pittwater COVID- 19 Restrictions Responses: Take Away from Restaurants and Cafes and Grocers and Food Available From Local Outlets Local food suppliers and cafes and restaurants are currently adapting to social-distancing requirements and the closure of public spaces to large gatherings. Listed this week are those that have food you can order for take away or delivery and also those who supplied these outlets who also have food available to purchase.

Premier's Visit Highlights Support For Local Restaurants And Cafes: Dine & Discover NSW (Pittwater)

Prontos Creative Food - Palm Beach Pronto Creative Food Celebrates 30 Years - Palm Beach Success Story for Local Lady Pronto Creative Food: Something Sweet
Riva Bar and Kitchen - Avalon Beach Riva Bar And Kitchen Autumn Lunch May 2019

RMYC Function Food at Rotary Club of Pittwater 52nd Changeover Dinner
RMYC Ladies Lunch for July(2012); 'Boosting Your Brain and turning Your Stress Into Success' by Dr. Helena Popovic
Rozana Mediterranean Cuisine - Avalon Beach

Salt Cove at RMYC Broken Bay Sky Thai Avalon Sushi Ichiri Sydney Edible Garden Trail Opens Next Weekend: March 21-22, 2020 - The Local Trail At Newport, Mona Vale, Elanora + More
The 2 Catherines Café, Catherine Park, Scotland Island

The Two Catherines Café by Robyn Iredale

The Avalon On The Beach Restaurant and Kiosk Opens in Avalon Beach SLSC clubhouse
The Balcony Room at Palm Beach Golf Club
The Chick'n Shack Café at Careel Bay - For Lovers Of Old School Burgers and New School Ways

The Little Oak Tree Cafe at Careel Bay Shops
The Old Civic Café and Diner, Mona Vale


To list your business, have a Pittwater Online News Food page run, or place a logo on the Pittwater Online News Food page, please contact us with details of your requirements. Logos may be embedded to redirect to your own website. Full pages include an overview of menus as well as beautiful images to make the food sampled look its best. Pages are archived into Permanent pages past their week of Issue.
Permanent pages in Pittwater Online News average 800 thousand visits per annum past their week of Issue ensuring diners will continue to view your eatery as a potential venue for breakfast, lunch or dinner or as the place to hold their larger functions.
For Rates and Packages Contact us at: pittwateronlinenews@live.com.au