June 4 - 10 2023: Issue 586

manly CWA Edible Exhibition: 100 Cakes For 100 Years Of Manly CWA invites you to choose an event from 1923 to 2023 + a look at some aussie classic cakes, commencing from 1923 with the frog cake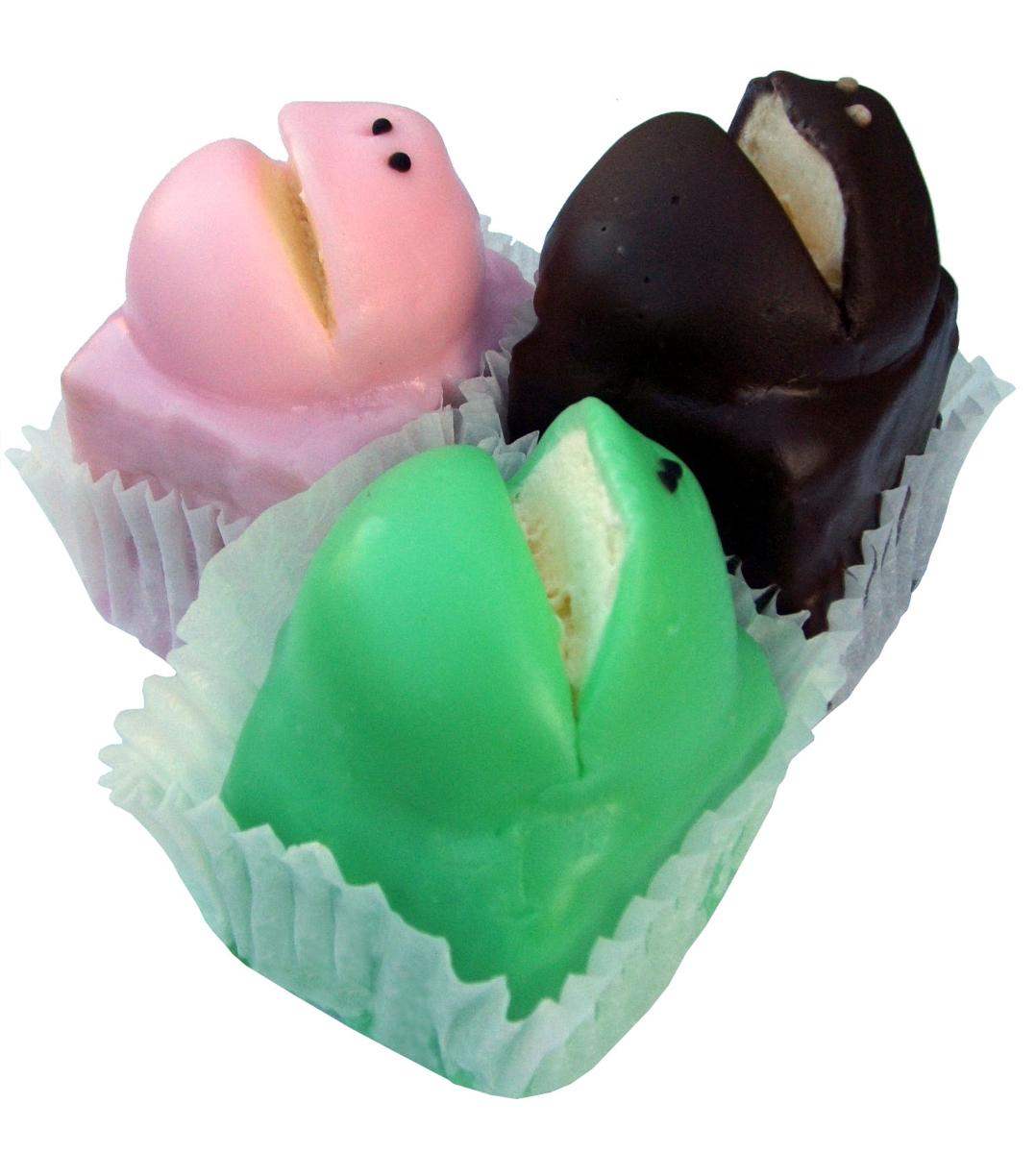 A set of three frog cakes from Balfours, a South Australian Heritage Icon. Photo: Bilby
Would you like to help Manly CWA celebrate their centenary? Manly CWA invite everyone to be involved in their Edible Exhibition.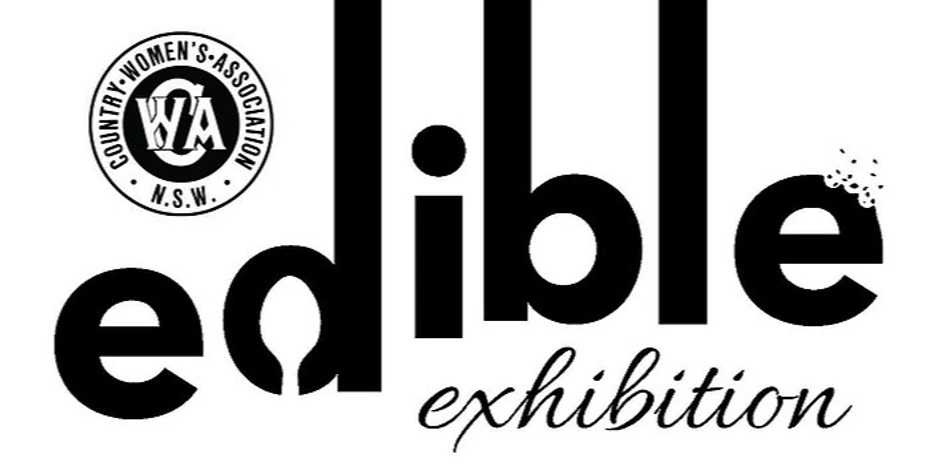 On Saturday 26th August Manly CWA are holding an Edible Exhibition at St Matthew's Manly.
It will be a celebration of Manly Branch of the Country Women's Association throughout the last 100 years with an exhibition and sale of 100 different tea cosies and 100 aprons.
The focus will be the 100 cakes – each representing a different year and an event in the history of our area, state or the world.
The Edible Exhibition is a celebration of 100 years of community support by Manly Branch of the Country Women's Association. You are invited to nominate yourself to create a cake. Once you are registered you will then be given a year and information of things that might be represented for that year.
Think: 2000 - Sydney Olympics - make 5 ring cakes and decorate to look like the Olympic rings; 1966 - Decimal currency - create a cake that is a coin or a note from the new currency.
You are welcome to knit, crochet, or sew a tea cosy or make an apron to donate to Manly CWA's exhibition. Contact
manlycwa@gmail.com
if you have any questions.
For the centenary of cakes, you are requested to register online to participate and in early July you will be given a year to create in a baked form.
To assist in your creative decisions a list of things that happened in the year you are given. Your Cake will be delivered on the morning of 26th August and displayed along with the aprons and tea cosies which will be available for sale to raise funds to assist women and families throughout New South Wales and the Australian Capital Territory.
This Issue we'd like to share a few insights on the commencement year for Manly CWA - 1923, and a little cake that was specific to that year and all-Australian - the Balfours frog Cake!
1923 - a few Australian Events:
25 April – The first Anzac Day Dawn Service is held in Albany, Western Australia.
28 April – Construction commences on the Sydney Harbour Bridge.
1 to 30 April – A uniquely dry month over southeastern Australia due to a persistent block sees the driest month on record over Victoria with only 1.54 millimetres or 0.061 inches and Tasmania with only 7.95 millimetres or 0.31 inches. Melbourne has its only rainless month since at least 1855.
1 to 31 May – Following on the record dry April, Tasmania's weather reverses so abruptly that May remains the state's wettest month since at least 1900 with a statewide average of 370.92 millimetres or 14.60 inches. The wet weather would continue for another eleven months so that May 1923 to April 1924 received a statewide average rainfall of 2,091.87 millimetres or 82.36 inches – the wettest twelve months on record over Tasmania.
28 August – Construction begins on the Provisional Parliament House in Canberra.
10 October – Telephone link between Sydney and Brisbane officially opened.
12 October – Cairns, Queensland is proclaimed a city.
25 October – Sir Walter Lee is defeated in a no-confidence motion, and Joseph Lyons becomes Premier of Tasmania.
31 October – The Marble Bar heat wave begins, which by 7 April 1924 will hold the world record for the longest number of consecutive days (160) in which a temperature above 100 °F or 37.8 °C was recorded.
1 November – The 1923 Victorian Police strike begins, with half of the Victoria Police force standing down over the use of labour spies. Rioting and looting takes place in the Melbourne city centre.
D. H. Lawrence publishes 'Kangaroo', his first novel with an Australian setting. There is also a local connection here as many state some of the landscape descriptions are in fact from a visit to Narrabeen - see: Pittwater Summer Houses: 'Billabong' + 'Ocean House', Ocean Street, North Narrabeen - The House At The End Of The Road - Became Site Of North Narrabeen SLSC's 'Batchelor Club
New South Wales wins the Sheffield Shield
Bella Guerin, Australian feminist and suffragist passes away

Manly CWA members visit Bilgola.
But of course, 1923, cake-wise, is the year credited with the creation of the Frog Cake.
The frog cake is an Australian dessert in the shape of a frog's head, composed of sponge cake and cream covered with fondant. It was created by the Balfours bakery circa 1923, and soon became a popular treat in South Australia.
Jack Balfour, of Balfour's Bakery, is credited with introducing the Frog Cake after a 1923 trip to Paris, where French pâtisseries were making fondant-covered petit fours.

Originally frog cakes were available exclusively in green, but later brown and pink were added to the range. Since then other variations have been developed, including seasonal varieties (such as snowmen and Easter "chicks"). The frog cake has been called "uniquely South Australian", and has been employed in promoting the state. In recognition of its cultural significance, in 2001 the frog cake was listed as a South Australian Heritage Icon by the National Trust of South Australia.

The frog cake is a small dessert shaped to resemble a frog with its mouth open, consisting of a sponge base with a jam centre, topped in artificial cream and covered with a thick layer of fondant icing. The recipe today remains identical to the one employed when the cake was first produced in the 1920s.
When manufactured, large layers of sponge cake are combined and cut mechanically into shape, covered in the fondant, and the mouth is then formed with a hot knife. Fondant eyes of a contrasting colour are manually added to the head, and the completed dessert is presented in a paper cup cake pan.

As the cakes were widely imitated, Balfours registered the name and shape of 'Frog Cakes' as a trademark in 2001.
For decades they were available only in South Australia. However, Balfours was acquired by San Remo Macaroni Company in 2008 and now have a second factory in Sydney at Milperra. As a result, the cakes are now available in New South Wales, Queensland and Victoria.

Balfours began when Scottish immigrant James Calder and Margaret née Balfour opened a bakery at 130 Rundle Street, Adelaide in 1853. As Calder's bakery became very successful, he opened the City Steam Biscuit Factory in Twin Street, Adelaide in 1872.
Balfours became a household name and in 1867, when Prince Alfred, the Duke of Edinburgh, visited South Australia, James Calder was made the official biscuit baker for the royal visit, according to some anecdotes.
Around this time, Calder took on his nephew John Balfour and began trading as Calder & Balfour. Margaret Balfour died on 1 November 1887 and James Calder died two years later on 1 October 1889, aged 71. In the 1890s a new factory was built off Carrington Street.
From 1914 Balfours expanded their business to cake shops, cafes and tearooms. They acquired Jackman's Grand Cafe in the T&G Building in King William Street, and Balfour's Cafe was an Adelaide institution on this site for half a century.
In recognition of the significant contribution of then chairman, Charles Wauchope, the company was re-registered under the name Balfour Wauchope Pty Ltd.
In 2001, the state government provided funds to relocate the main production facility from Morphett Street to Dudley Park under a buy and lease back agreement. The company continued to struggle financially and faced imminent closure.
A more complete history is available in: https://balfours.com.au/TheBalfoursStory.pdf

So although this 1923 'cake' invention would not qualify - how about a cake shaped alike Bilgola Beach as it was in 1923? or even a cake shaped like Bilgola cottage as it was then?
WOMEN'S COLUMN.
SEASIDE CAMP.
On Sunday several members of the Country Women's Association, including Dame Alice Chisholm, Mesdames Hazlett, H. C. McIntyre, Kierie, Tindal, Arding Thomas, Osborne, E. Nyland, Fraser-Clark, Nest, Carpenter, Weaver, Chapman, Henderson, and Miss Warby Lugsdon, and many others representing the Cumberland branch, and the Manly and Mosman sub-branches of the association, paid a visit to the proposed site of the first seaside camp. Mr. W. B. Wearne, M.L.A. (Minister for Lands), also accompanied the party, as the area proposed belongs to the Crown. It is at Bilgola Bay, just north of Newport, and is one of the most beautiful situations Imaginable.
Mr. Wearne made the very generous offer of an area of about 30 acres, including the beach frontage, to the association. It was considered by some members that the site was too far from Sydney, but in view of the impossibility of getting a sufficient area nearer town, and the ideal character of the site, which would be reserved for all time for the benefit of the people out back, there was a general feeling that Mr. Wearne, offer should be accepted at once.
The Minister Invited the ladies present to attend at the Lands Department on Wednesday, at 2 p.m., when he would be in a position to Inform them if there were any other areas of Crown lands on the coast near Sydney which would be suitable for camp purposes. WOMEN'S COLUMN. SEASIDE CAMP. (1923, September 26). The Sydney Morning Herald (NSW : 1842 - 1954), p. 9. Retrieved from http://nla.gov.au/nla.news-article16095915
GETTING A SITE FOR THE SEASIDE HOMES
On the assumption that the better the day the better the deed, Dame Alice Chisholm accompanied by representatives of the central executive of the Country Women's Association, and by a fine representative from her own branch and the sub-branches of Manly and Mosman, went down to Bilgoola to inspect the site for the suggested seaside home.
There they were met by Mr. Wearne, Mr. and Mrs. Weaver, Dr. Richard Arthur and other representative people, and the idea was thoroughly gone into. The general impression seems to have been that the site, while in itself most lovely, was too difficult of access to serve the purpose, and so after a picnic lunch and a gipsy tea the company returned to town, having heard Mr. Weaver upon the subject, and having accepted an invitation from that gentleman to meet him at the Lands Office on Wednesday afternoon, at 2 p.m., when he would place before them all particulars of land available at Narrabeen, Collaroy, Manly and Maroubra. The ladies and gentlemen present express themselves as most grateful for the helpfulness, courtesy and keen personal interest evinced by the Minister. WOMEN IN THE COUNTRY AND THE CITY (1923, September 28). The Sydney Stock and Station Journal (NSW : 1896 - 1924), p. 1 (STOCK & STATION JOURNAL Magazine Section). Retrieved from http://nla.gov.au/nla.news-article128178558
COUNTRY WOMEN'S ASSOCIATION SECURES CROWN LAND FOR HOLIDAY HOMES
One of the most practical movements yet undertaken with the object of brightening the lives of the poor of the outback stands to the credit of the Country Women's Association. This is a scheme to erect cosy cottages on Government grand land so that every year they may be occupied for a few weeks by country families free of rent. A deputation, introduced by Mrs. H. C. Mclntyre, treasurer of the Association, and Dr. Arthur, waited on the Minister for Lands, Mr. Wearne, on Wednesday, made representations to him, and fully outlined the proposals.
The Minister granted three acres of Crown land at Griffiths Park, near Palm Beach, and the Association Intends to erect about six little homes on the ground, hoping in the meantime for aid from patriotic and humanely-principled men and women in the swelling of the funds for so laudable an object. A start will be made in the work of clearing the ground within a few weeks. The Voluntary Workers will assist.
The Association intends to establish similar holiday settlements at various resorts such as Coff's Harbor. It is endeavoring also to secure the grant of an additional 60 acres at Newport, nearby the residence of the late Lieut.-Colonel Oswald Watt. On this site, it, it proposed to erect homes to accommodate 60 families.
Representations are also to be made to the Railway Commissioners for a reduction in fares from the country to the several resorts. Lady Edgeworth David has suggested to the Association that the homes should be named in memory of the pioneer women of the outback — women who have done equally as much for the country as the men. The suggestion will be adopted. COUNTRY WOMEN'S ASSOCIATION SECURES CROWN LAND FOR HOLIDAY HOMES (1923, September 30). Sunday Times (Sydney, NSW : 1895 - 1930), p. 1. Retrieved from http://nla.gov.au/nla.news-article120536628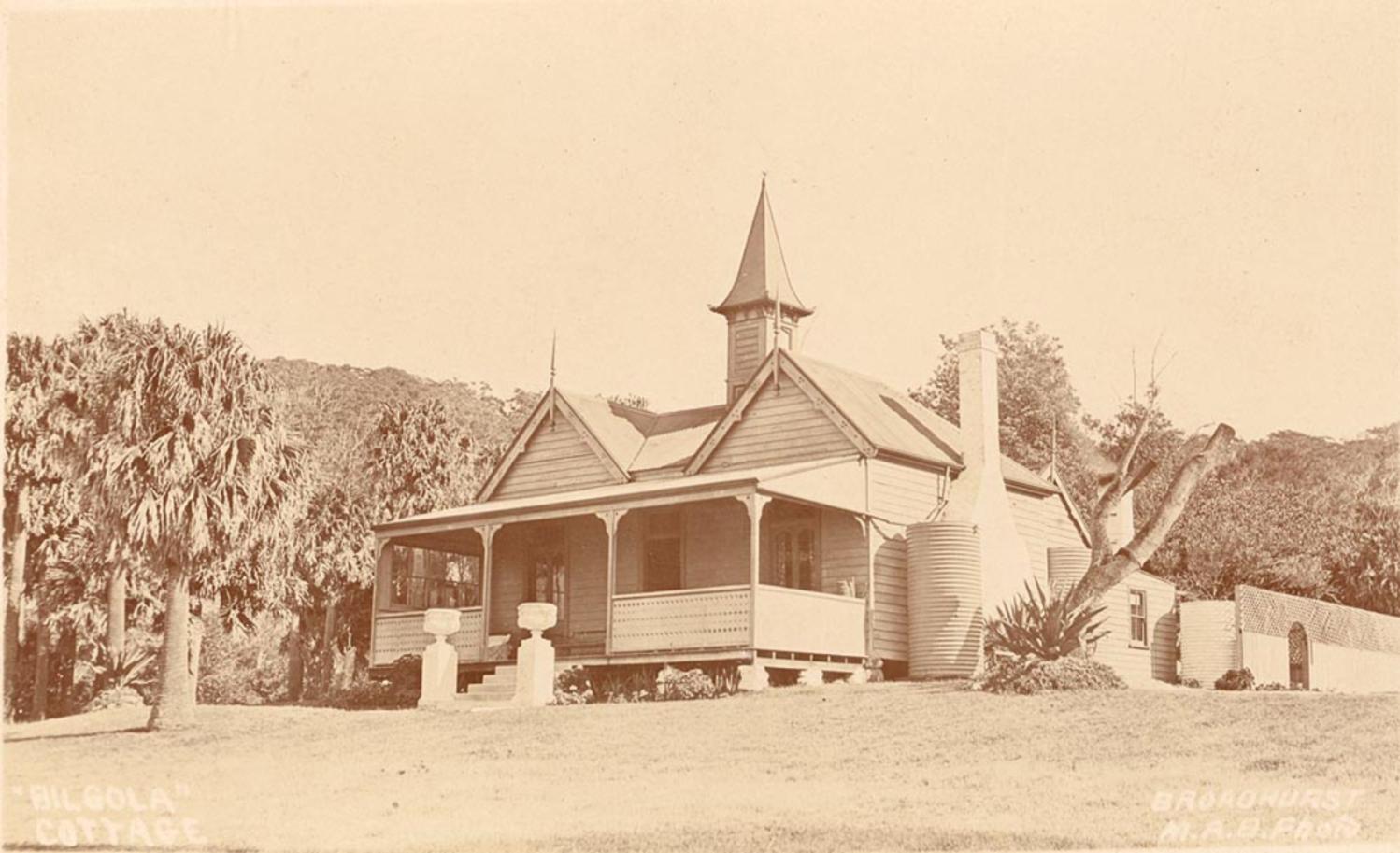 'Bilgola Cottage' Pic No: a105043, ca. 1900-1927, Sydney & Ashfield : Broadhurst Post Card Publishers, courtesy State Library of NSW.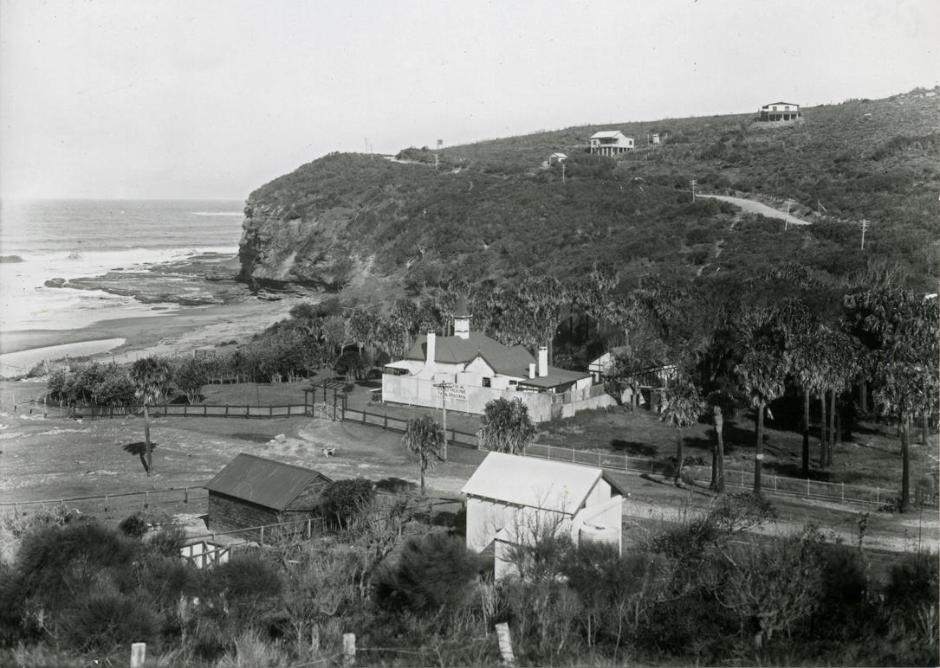 Bilgola House for Afternoon Teas! - circa 1925 - same picture as a State library of NSW GPO picture dated 1925 - picture courtesy Anne Spencer
Recipe Ideas - Seasonal Fruits and Vegetables
Apricot - January Summer Fruits
Artichoke – The Flower Vegetable that Crops in Spring
Australian and Native Cherries (Summer Fruits) - the Duntroon Connection - Marrianne Collinson Campbell
Australian Families Encouraged To Tuck Into A Healthy and Sustainable Challenge

Autumn Feast of Fresh Fruits and Vegetables for a Healthy Body
Autumn Tonic Soup: keep the chills out as we head into Winter with this simple seasonal recipe
Cherry - Australian summer Fruit

Chick Pea Burgers with Homemade Hummus

Cook A Mother's Day Feast - Give Mum The Day Off
Dione Lucas: first female graduate of Le Cordon Bleu and first woman to give a cooking demonstration on Australian Television

Easter Feast Easter Feast - History of Food
Easter Feast 2022: Our Tried + Tested Triple Chocolate Pudding

Edible Weeds Eggs: Five Ways - Savoury
Full Fruit Bowl for Seasonal Health
Green Beans - Spring Vegetables
Healthful Cordials And Cleansing Tonics Hogmanay (New Year) Dinner - Australian Style Home Grown Food Program in Fruit and Veg Month by Jess Rosman
Honey, Honey: Inaugural World Bee Day - Honey Cake Recipes Around the World
How To Make Your Diet More Sustainable, Healthy Or Cheap – Without Giving Up Nutrients by Brad Ridoutt, Principal Research Scientist, CSIRO Agriculture

Kale: for Pure Energy Kale, Ricotta And Chicken Cannelloni
Make Your Own Treats For Christmas Gifts - Jaffa Rum Balls, White Christmas, Gingerbread People, Spicy Nut Mix, Strawberries Dipped in Christmas, Scottish Shortbread, Spanish Polverones, Melomakarona (Greek Christmas Honey Cookies), Kourabiedes (Greek Butter Biscuits), Italian Lemon Shortbread Squares (Shortbread con crema al limone)
Mandarins Spring Fruits Mandarins Winter Fruits
Manly CWA Edible Exhibition: 100 Cakes For 100 Years Of Manly CWA Invites You To Choose An Event From 1923 To 2023 + A Look At Some Aussie Classic Cakes, Commencing From 1923 With The Frog Cake

Mother's Day at Breakfast Menu for those who 'can't cook'

Mums Vegetable Soup with Macaroni
Nicoise Salad: An Autumn Salad
Old Australian Chocolates Back On The Market: The Cherry Ripe Song of MacRobertsons

Packham's Triumph Pears - The Australian Pear
Parsnip - Winter Vegetables Pear - Autumn Fruits
Plastic Packaging Problem From Just One Meal + Council Looks Into Coffee Cup Reboot Of 'Swap This For That'

Potato Gnocchi Pumpkin Pumpkin Season 2015
Sage - the 'saving' herb Remembrance Day 2012 Food
Salad Season: Whole Meals In A Bowl Ideas

Sensational Hot Scones For Cold Winter Mornings

Spring Salad Season Spring Strawberries Spring Salads
Summer Lilli Pillis Summer Passionfruit Summer Peaches, Quandongs (Wild Peach) - Marian Rowan Ellis Summer Peaches - From Wyong! Summer Plums - Greengages
Summer Raspberries Native Ones - Adam Forster
Summer Stone Fruit: The Peaches, Apricots, Nectarines, Plums of things

Summer Stone Fruit: The Peaches, Apricots, Nectarines, Plums + How To Make The Perfect Pavlova According To Chemistry Experts: The Ultimate Summertime Desert

Summer Cake Treat: Nectarine Or Peach Upside-Down Cake - Experiments In Baking 2023

Summer Vegetable: Beetroot Juice Significantly Increase in Force in Muscles

Ten Minute Spring Salads; Spring Fare
Whole Pumpkin Stuffed With Chorizo, Rice and Goat Cheese: Winter Food

Winter Crops Winter Vegetable Pies Zucchini Strawberries Cauliflower
Winter Warmers: Parsnips, Pumpkin Soup Variations, Chocolate Self Saucing Pudding, Avocado Season

Winter Warmers 2022: Leek and Potato Soup, Coq Au Vin + Apple, Date and Walnut Cake With Caramel Sauce

Pittwater Restaurants, Cafés and Bistros
Addiction Food - Sydney Wildlife Fundraiser
Barrenjoey House Late Autumn Lunch 2023

Beco at Mona Vale, Newport and Avalon: Winter 2020

Boathouse at Palm Beach: Simply Smashing Spring Lunches

Brunch At Dunes Kiosk - Palm Beach

Café By The Sea + Cellar By The Sea

Café Edelweiss and the German Butchery at Bassett Street: Mona Vale
Coffee Brothers Café At Mona Vale: Celebrating A Decade Of Great Coffee and Yummy Food In 2022

Dine and Discover: Premier's Visit Highlights Support For Local Restaurants and Cafes: Dine & Discover NSW (& Pittwater) Commences Late January 2021
Dine & Discover In Pittwater: By Postcode - Suburb - March 2021

Duck Creek Macadamias - Orange Obsessions
Feed Me Too - Supplier Of Allergy Free Food & Services

Flannerys Organic & Wholefoods Market - Mona Vale
Home Grown Food Program in Fruit and Veg Month by Jess Rosman
Japanese Cuisine in Avalon: Four Options
Kindred Peanut Butter: Great Food For A Good Cause From A Local Producer

Laurie Bimson's Marinated Kangaroo Recipe
Lobster Nights at Club Palm Beach
Marina Café: Church Point - within The Quays Marina at Church Point

Mekong: Merchants of Taste - Vietnamese street food Avalon Beach

Mekong Merchant Restaurants In Mona Vale And Avalon Beach: Pho Specialists!

Modus Operandi Brewing Co., Brilliant Beers, Beautiful Burgers in Mona Vale

Oceana Traders - Seafood Merchants, Avalon Beach: For Fish & Chips Excellence

Palm Beach Fish and Chips Tops Scale at 10
Parkview Restaurant: Avalon Beach RSL Club
Permanora Honey - Tom's Pure Honey From Elanora Heights

Pittwater COVID- 19 Restrictions Responses: Take Away from Restaurants and Cafes and Grocers and Food Available From Local Outlets Local food suppliers and cafes and restaurants are currently adapting to social-distancing requirements and the closure of public spaces to large gatherings. Listed this week are those that have food you can order for take away or delivery and also those who supplied these outlets who also have food available to purchase.

Premier's Visit Highlights Support For Local Restaurants And Cafes: Dine & Discover NSW (Pittwater)

Prontos Creative Food - Palm Beach Pronto Creative Food Celebrates 30 Years - Palm Beach Success Story for Local Lady Pronto Creative Food: Something Sweet
Riva Bar and Kitchen - Avalon Beach Riva Bar And Kitchen Autumn Lunch May 2019

RMYC Function Food at Rotary Club of Pittwater 52nd Changeover Dinner
RMYC Ladies Lunch for July(2012); 'Boosting Your Brain and turning Your Stress Into Success' by Dr. Helena Popovic
Rozana Mediterranean Cuisine - Avalon Beach

Sa-Biang Thai Restaurant At Avalon Beach

Salt Cove at RMYC Broken Bay Sky Thai Avalon Sushi Ichiri Sydney Edible Garden Trail Opens Next Weekend: March 21-22, 2020 - The Local Trail At Newport, Mona Vale, Elanora + More
The 2 Catherines Café, Catherine Park, Scotland Island

The Two Catherines Café by Robyn Iredale

The Avalon On The Beach Restaurant and Kiosk Opens in Avalon Beach SLSC clubhouse
The Balcony Room at Palm Beach Golf Club
The Chick'n Shack Café at Careel Bay - For Lovers Of Old School Burgers and New School Ways

The Little Oak Tree Cafe at Careel Bay Shops
The Old Civic Café and Diner, Mona Vale


To list your business, have a Pittwater Online News Food page run, or place a logo on the Pittwater Online News Food page, please contact us with details of your requirements. Logos may be embedded to redirect to your own website. Full pages include an overview of menus as well as beautiful images to make the food sampled look its best. Pages are archived into Permanent pages past their week of Issue.
Permanent pages in Pittwater Online News average 800 thousand visits per annum past their week of Issue ensuring diners will continue to view your eatery as a potential venue for breakfast, lunch or dinner or as the place to hold their larger functions.
For Rates and Packages Contact us at: pittwateronlinenews@live.com.au