December 6 - 12, 2020: Issue 477

Christmas Lights Time: Deck Your Home With Rows Of Jolly!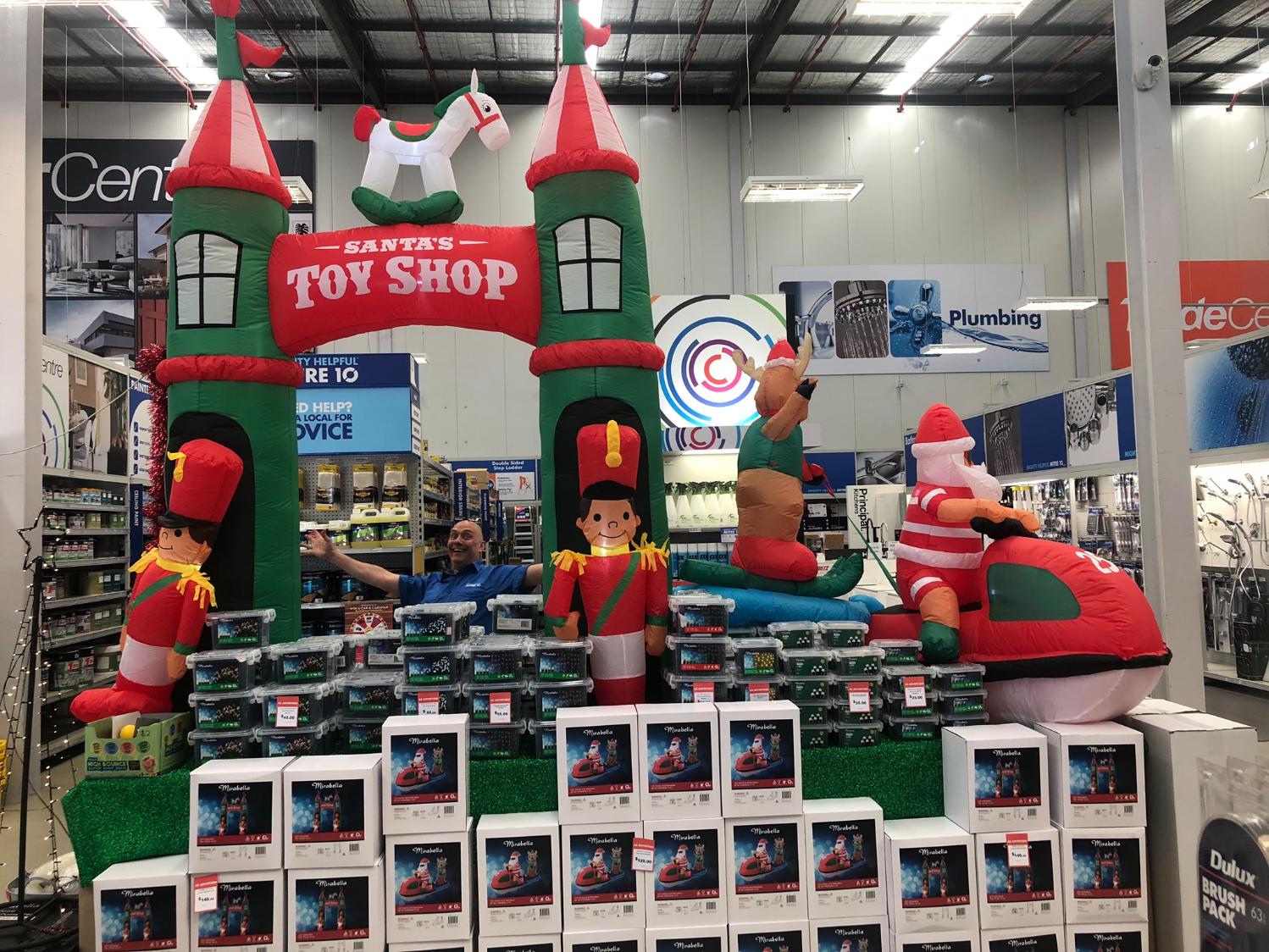 Johnson Brothers Mitre 10 store at Mona Vale is all lit up with everything you need for Christmas 2020 - JBH photo
Anyone who visits Elaine Avenue in Avalon during Christmas week knows how lovely this street looks with all its lights. The neighbours create visual splendour for little people that adults also drive down or stroll by, simply to enjoy. More consumers are switching to LED lights for decorating outdoors as energy-efficient LED lights use less power and require less repairs. Over time, they can be a better investment.
There is also the solar powered Christmas lights option available now - ours, bought from Johnson Brothers Mitre 10 last year, have been kept up and kept going all year, brightening up the deck area.
To avoid the week before Christmas frantic rush we usually put up the tree and lights the first week of December, it's a tradition for us – the kids love it, even though now all grown tall, and everyone enjoys the indoors and garden lit up with a rainbow of tiny lights.
The current Johnson Brothers Mitre 10 sale catalogue, which runs to December 6th, has been remained our 'go to' source for all our Christmas Lights, gift ideas and other Christmas New Years' entertaining needs - details and link to online version below. Next Issue some exciting news on all the renovations that have been happening in the Avalon Beach store and more specials!
This week, and just in time for lighting up your own home and garden - a few tips for keeping it all safe.
Christmas Lights - Dos

Use more light if your house sits farther back from the street to enhance its curb appeal.

Leave at least a foot between the edge of the driveway and staked lights when lining your driveway. If a driver backs out too close to the edge, they won't take out a row of lights.

Create a flow of light that moves the eye from one area to the next. Avoid "hot spots" of lights bunched in one area.

Illuminate more than just the façade of your home to create depth.

Use special lighting effects sparingly, such as a red or green gel pack that can filter the

colour

of a white light.



Incorporate seasonal lighting with your outdoor landscape lighting. Consider how the pre-existing lights can be used to enhance or complement the Christmas lighting.

Carry the design style from within your house to the outside.

Add pre-lighted wreathes and garlands to doors and columns. Pre-lighted candles in windows are a classic look.

Highlight architectural features such as roof lines, chimneys, peaks, windows and ridges.

Safety First
Look for the safety approval mark - Decorative lights for sale in Australia must comply with relevant safety standards. It is illegal to offer decorative lights for sale or hire in Australia without the necessary safety approval. When buying decorative lights, you must ensure that it has been tested for safety and approved for use in Australia by an Australian state regulator. Safety approval details will be marked on the decorative lighting.
Indoor or outdoor use - If you are going to use the decorative lighting outside make sure it is suitable for outdoor use. Never use indoor lighting outside because the insulation on the wires is not suitable for wet or windy weather and may result in fires, electric shocks and/or injuries to people. It is safe to use outdoor lights inside as they usually have a transformer to convert household electricity (230V) to a safer extra low voltage.
Checking your lights before use
Lights that have been used before
If you are re-using lights from a previous occasion, when you first take them out of storage you need to ensure that they are free of defects such as damaged wires, burnt-out bulbs or loose connections.
New lights
Lay the lights along the floor and check that no bulbs are loose or missing. Plug in the light set temporarily to check if all the bulbs are working. You must unplug the light set from the power source before replacing the bulbs. Use new bulbs of the same type and wattage to avoid the lighting set overheating which could cause a fire.
When preparing your lights:
never turn on the light set while it is in the box

always unplug the light set before replacing the bulbs

do not modify or cut a set of lights including the plug and fuse elements

Regularly monitor your lighting for faulty and burnt-out bulbs and replace them immediately.

When putting up your lights:

keep them away from paper, cardboard, curtains, material and other flammable material to minimise the risk of accidental fire especially if you want to leave your lights turned on overnight.

do not place the lights near metal foils – eg foils from Christmas tree or other decoration

always use plastic clips or hooks to mount the lights – never use metal pins, nails or staples to mount your lights

do not connect one set of lights to another unless it is designed for that purpose – connecting light sets can overload the transformer.

Using outdoor decorative lighting

When using outdoor lighting that is powered by your mains electricity you must:

plug the light set into an earthed power point that is protected by a safety switch – if you do not have safety switches in your home, use a portable safety switch

place transformers and light changing controllers indoors unless they are designed for outdoors use

not overload power points – the normal capacity for a power point is up to 2,300 watts; this means that the total wattage of lights connected to the power point should not exceed its capacity.

Courtesy South Australian Government Safety Tips website.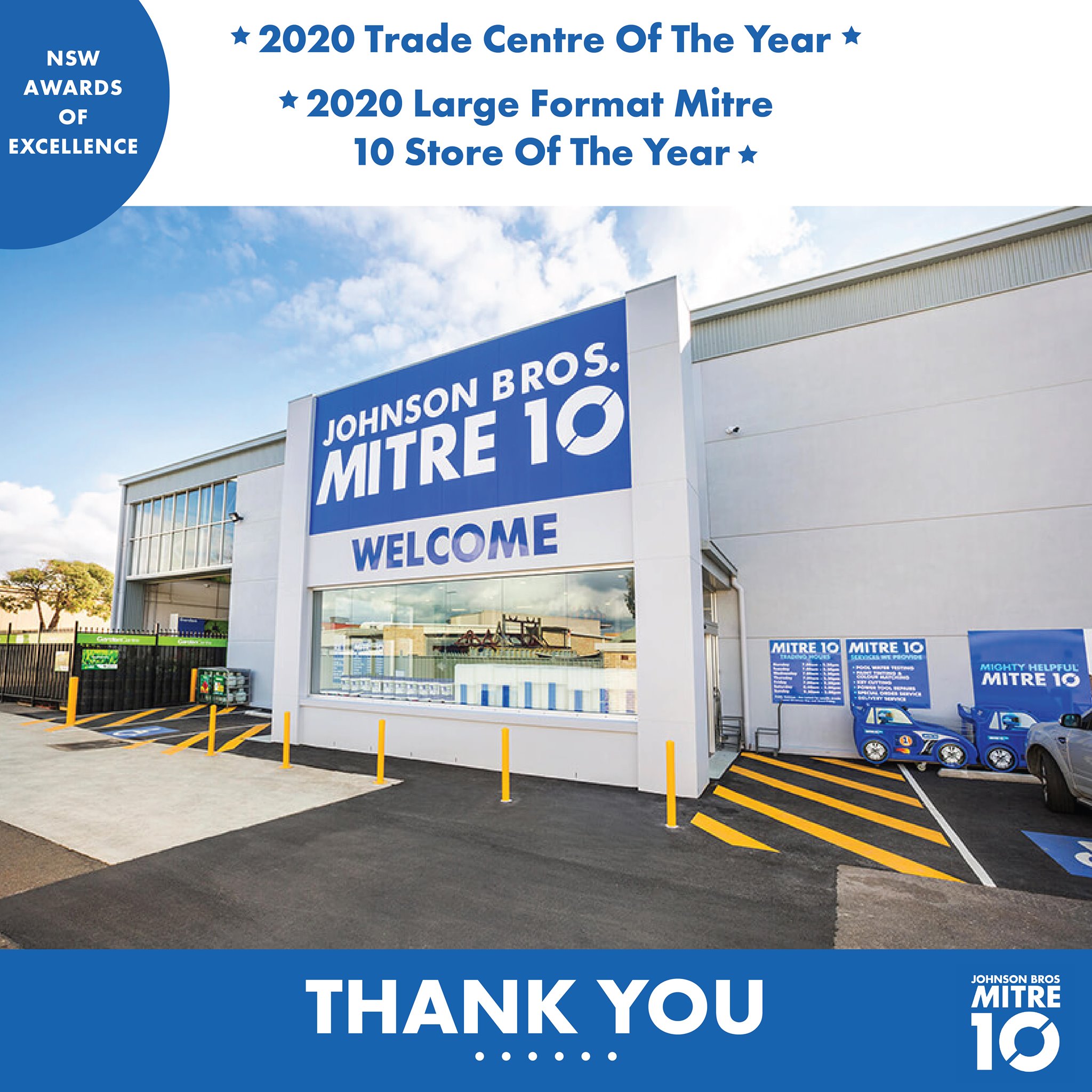 We want to thank all of you for supporting and trusting us through this 2020, without you we could not be receiving these two important awards.
Thank you for being our customer and thanks to all our great staff for making this possible especially though this full of surprises year.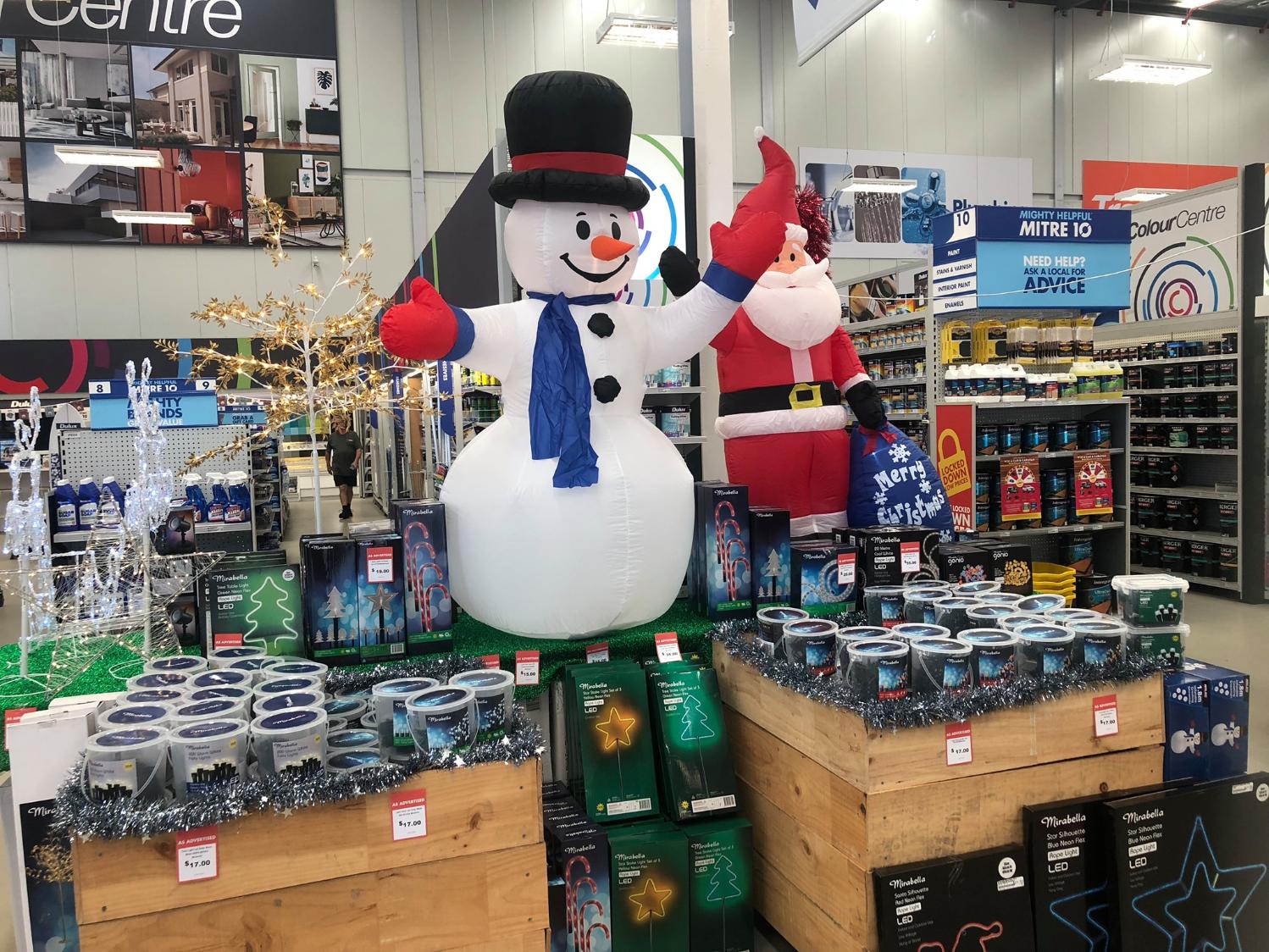 Johnson Brothers Mitre 10 store at Mona Vale is all lit up with everything you need for Christmas 2020 - JBH photo
Great Specials From Johnson Brothers Mitre 10 Gear Up For Christmas Catalogue - Read It Online Here - Hundreds Of On Sale Items Until December 6th 2020 - A Selection: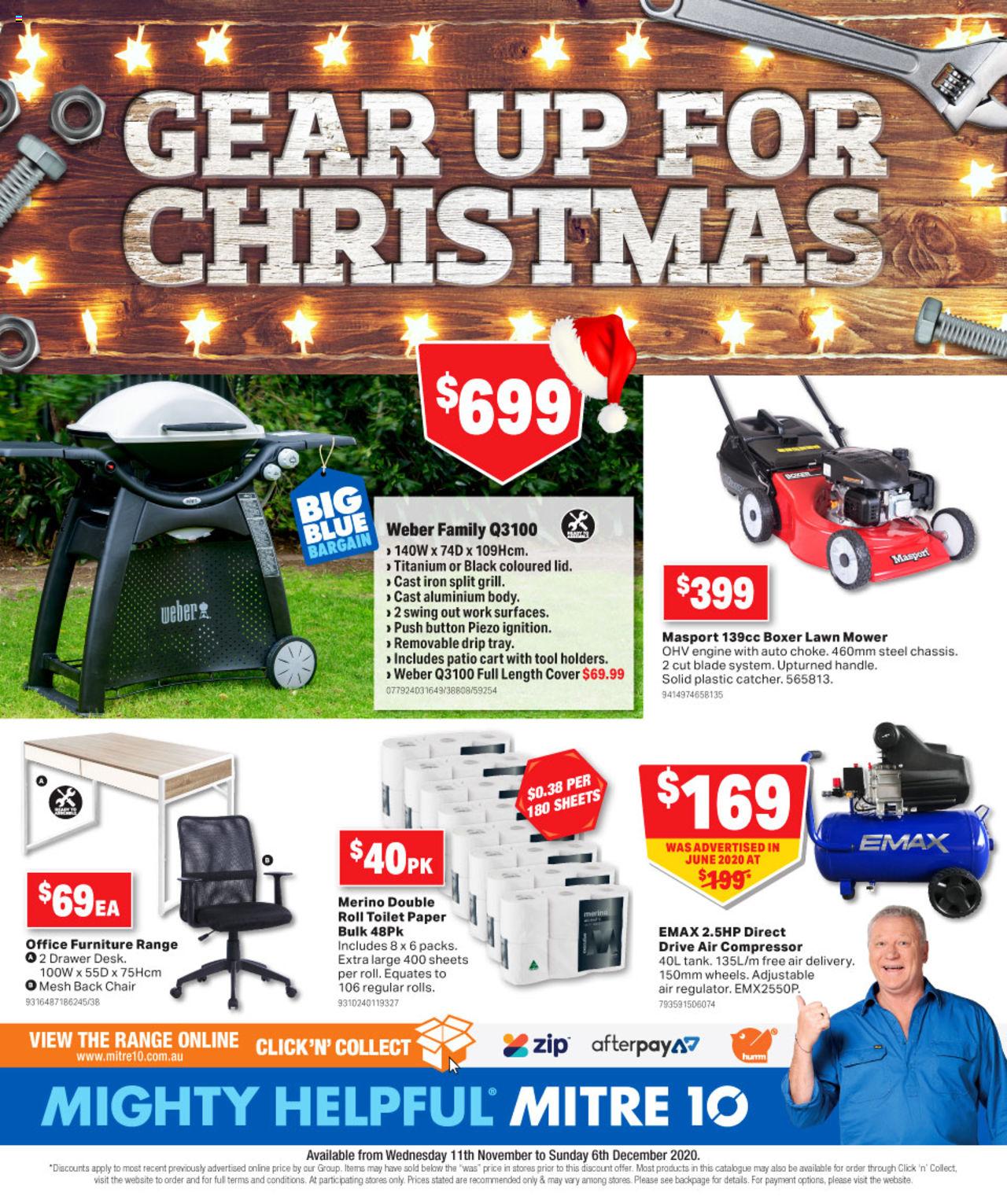 Gifts For Youngsters: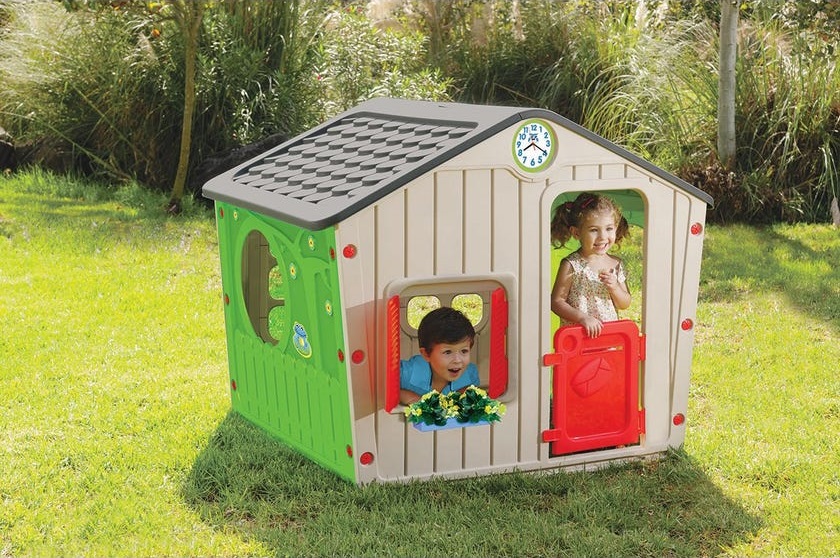 Village Playhouse Large: $199.00
Features a barn-style split door, window with shutters, planter box and clock. Suitable for indoor and outdoor use. Easy to assemble and lightweight. Assembled: 1400 x 1080 x 1155mm.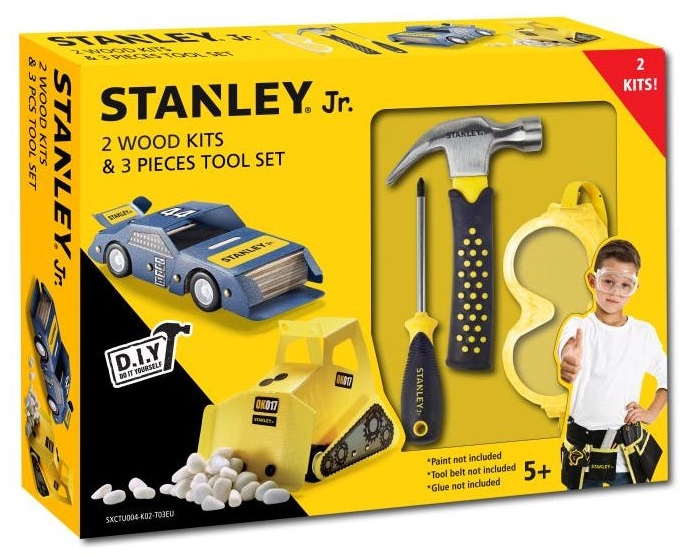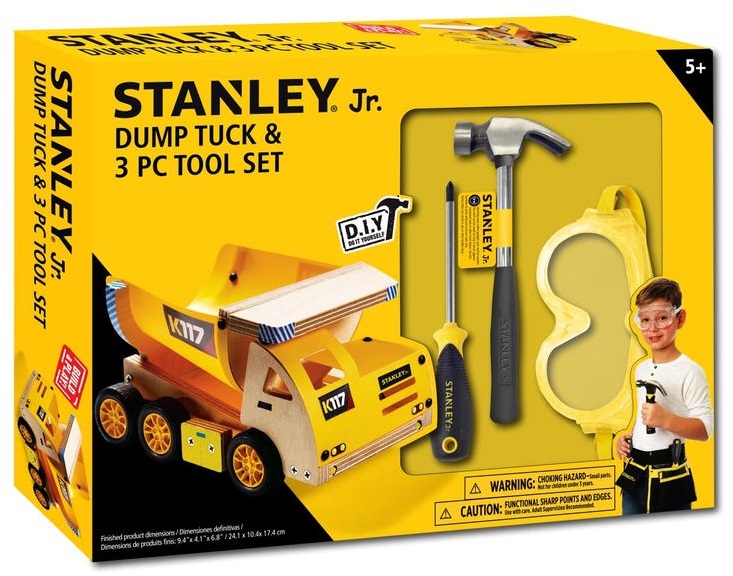 Stanley Junior 3Pce Classic Tool Set & Wood Kit: $39.00
Includes hammer, screwdriver, goggles & 2 wooden kits to build. Suitable for ages 5+.
Also Available - Stanley Jr. Tool Set & Dump Truck Kit 3 Piece: $39.00 - Includes Philips screwdriver, hammer, goggles & dump truck kit. Suitable for ages 5+.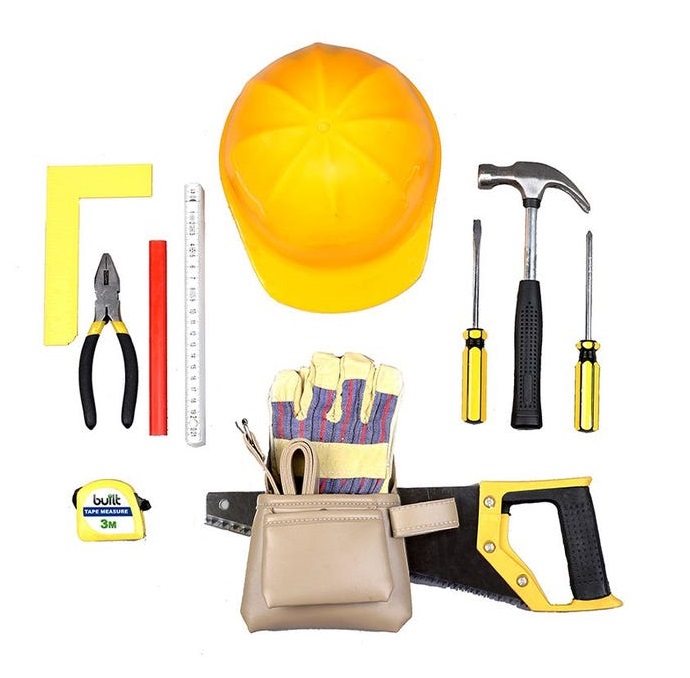 Built Big Kids Tool Kit - 12 Piece: $29.00
Pack contains: 1 x Hammer, 2 x Screwdriver, 1 x Cap, 1 x Carpenters Pencil, 1 x Hand Saw, 1 x Tool Bag, Gloves, 1 x Square, 1 x Pliers, 1 x Level, 1 x Tape Measure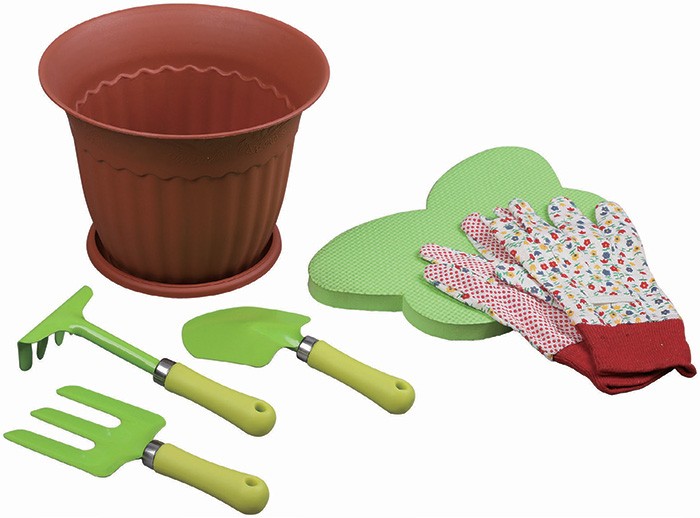 Kids 6Pce Garden Tool Kit: $13.00
Includes butterfly design kneeling pad, garden gloves, 3Pce garden tools & planter pot.
Stocking Stuffers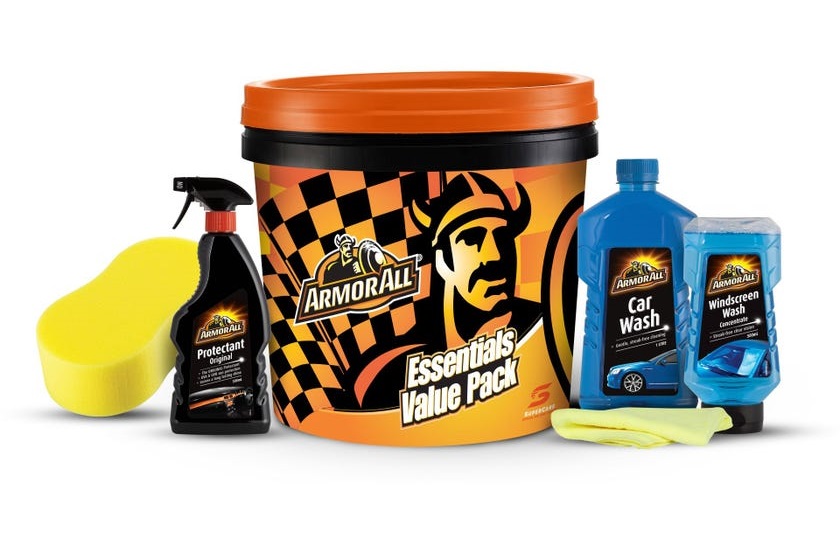 Armor All Essentials Cleaning Bucket - 5 Piece: $25.00
5 Piece gift pack; Car Wash 1L. Windscreen Wash 500ml. Protectant 500ml. Sponge. All Purpose Cloth.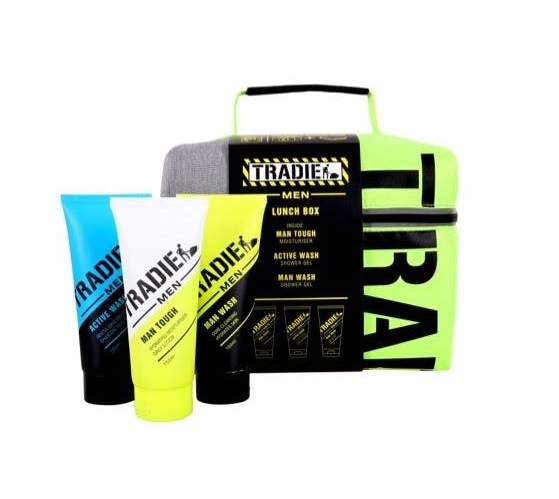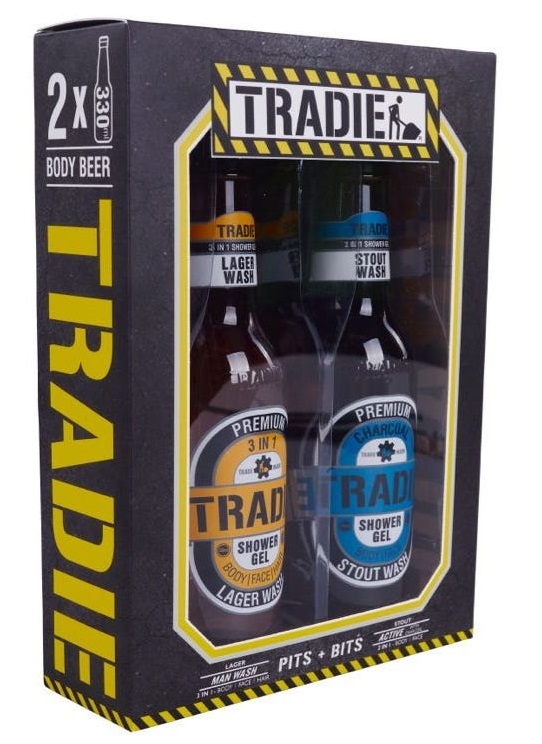 Tradie Lunch Box Cooler: $19. 00 Includes Lunchbox, Man Tough Moisturiser, Active Wash Shower Gel & Man Wash Shower Gel. Tradie 2Pk Beer Bottle Body Wash: $10.00 Includes 3 in 1 & 2 in 1 shower gel.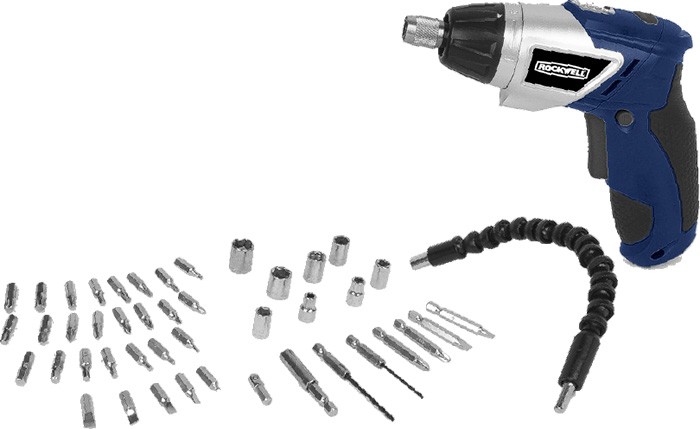 Rockwell 3.6V Screwdriver Torch Set: $29.00
No-load speed 230rpm. 3.5Nm torque. LED light. Forward & reverse function. RD2102K.
Home & Garden Ideas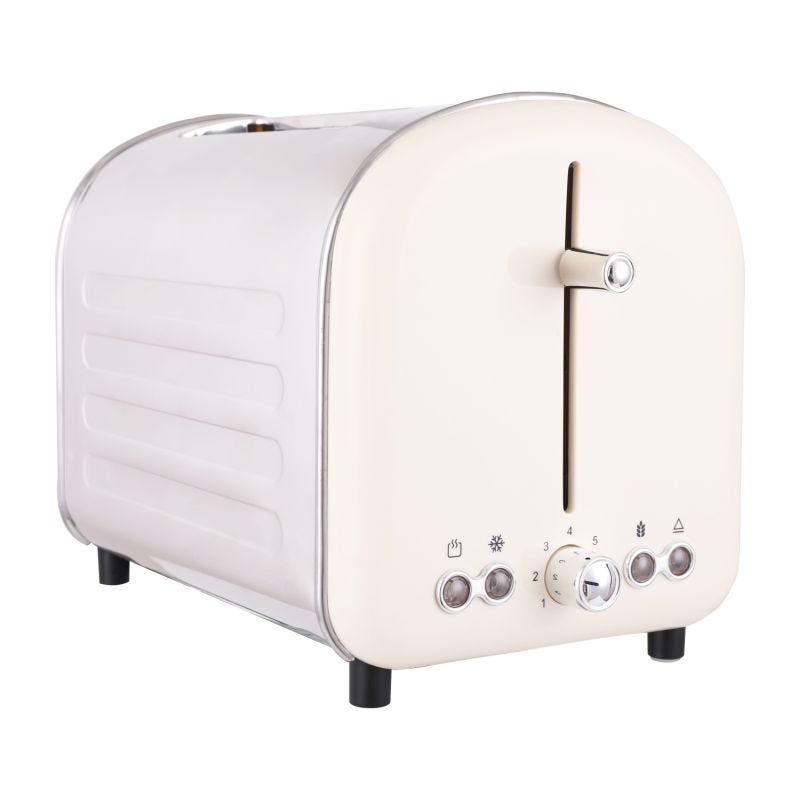 Retro 2 Slice Toaster White: $32.00
Powerful 1000W quick heat motor. Premium 304 grade stainless steel. Electronic control options: Reheat and Defrost, all with LED indicators.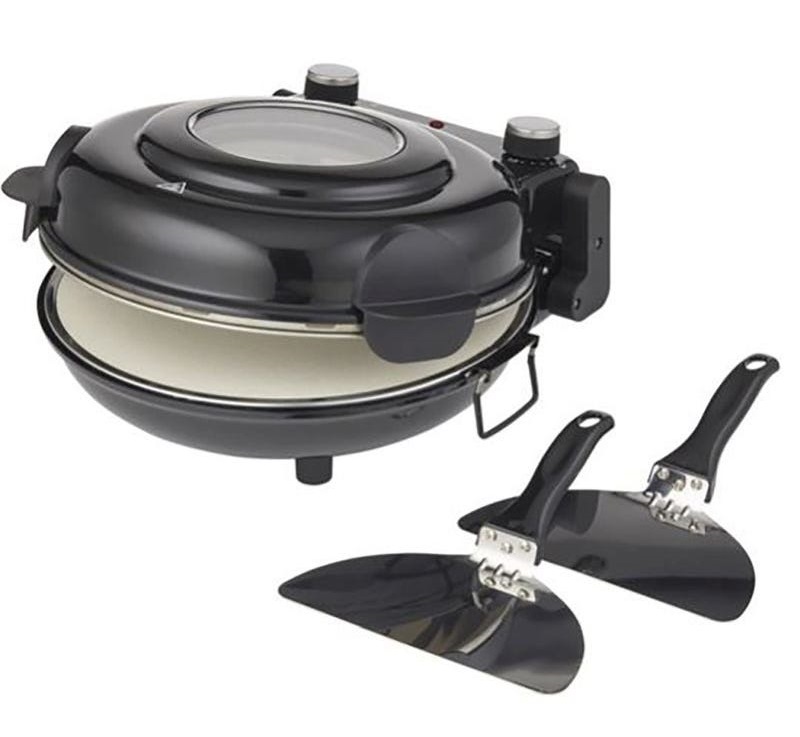 Electric Pizza Oven: $99.00
Cooks perfectly crisp pizzas in just 5mins. Includes two stainless steel paddles & removable ceramic baking stone. Features in built timer for precise cooking.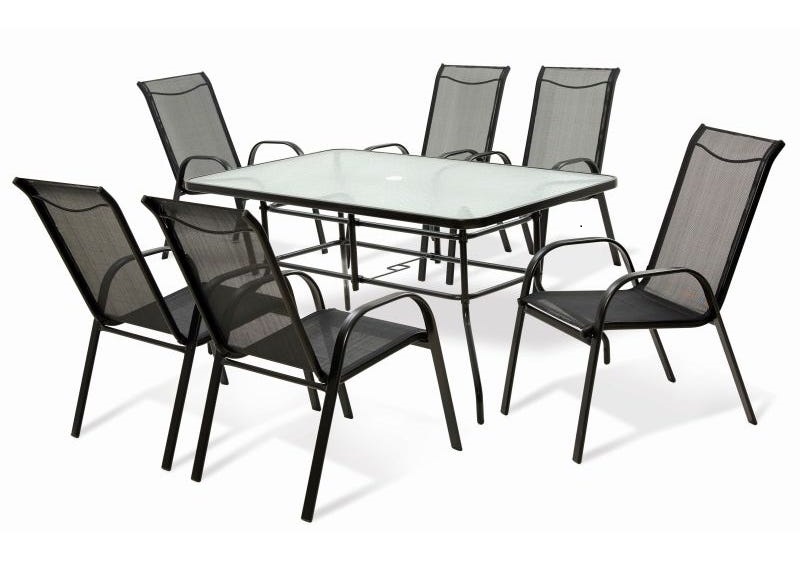 Aiden 7 Piece Steel Setting: $198.00
Black Powder coated steel. Additional chairs available.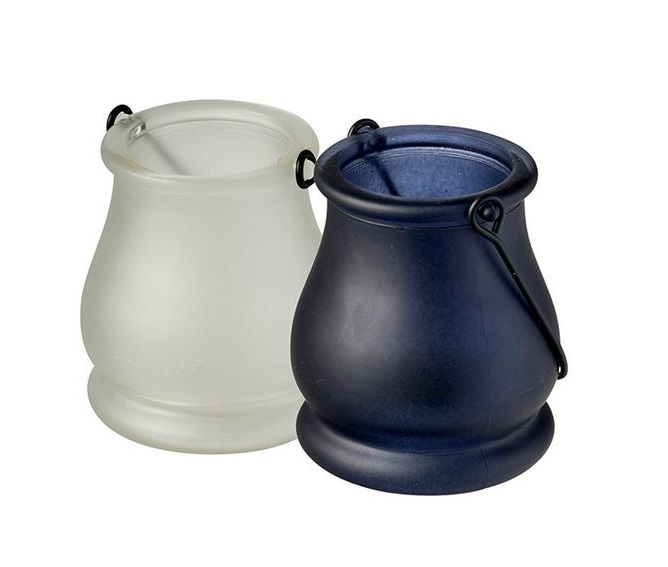 Waxworks Citronella Glass Jar with 6 Tea Lights: $5.00
Up to 3 hours burn time per tea light. Includes 6 tea lights. Contains citronella essential oil - nature's weapon against mosquitoes. Ideal for use with tea light lanterns and candle holders.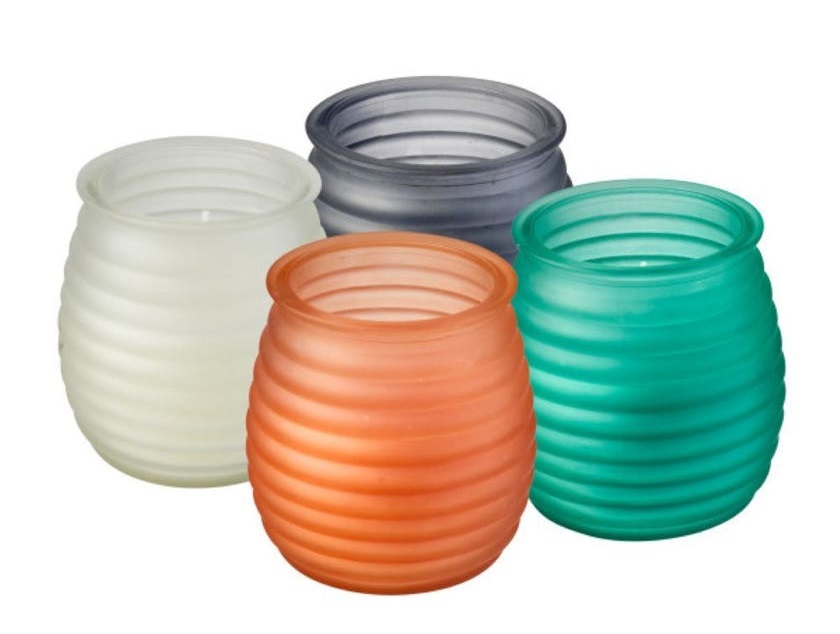 Waxworks Citronella Glass Jar Candle: $5.00
Up to 45 hours burn time. Contains Citronella Essential Oil. Assorted colours.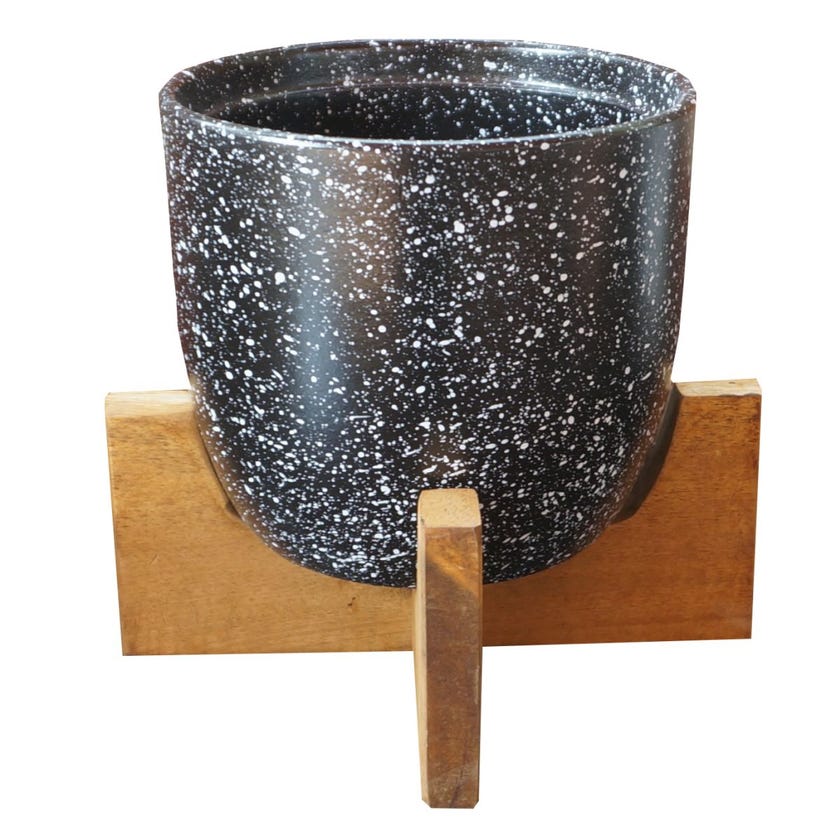 Northcote Pottery Scout Pot Small Black: $19.00
Inject some personality into your living space with Northcote Pottery's new range of indoor planters, hanging baskets and plant stands.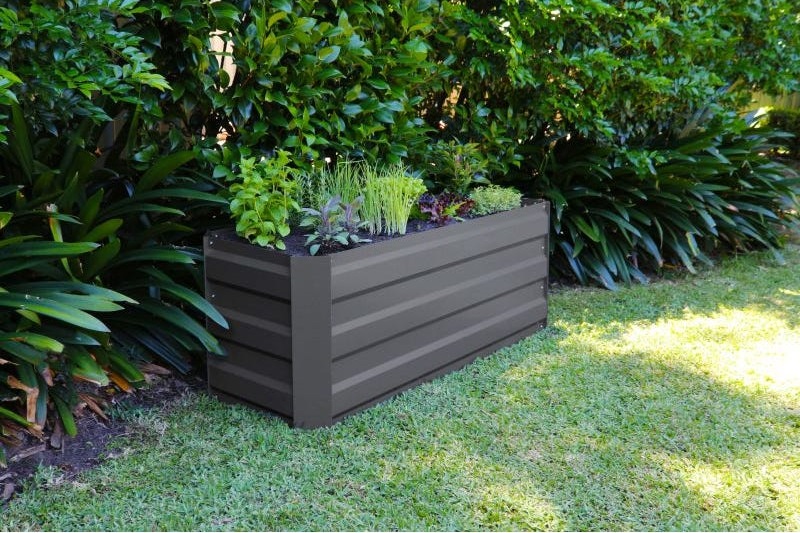 Greenlife Slimline Garden Bed Charcoal: $49.00
Easy to assemble. Safety edges top and bottom. Quality anti-rust powder coated galvanised steel. Stylish and modern. 1200 x 450 x 450mm.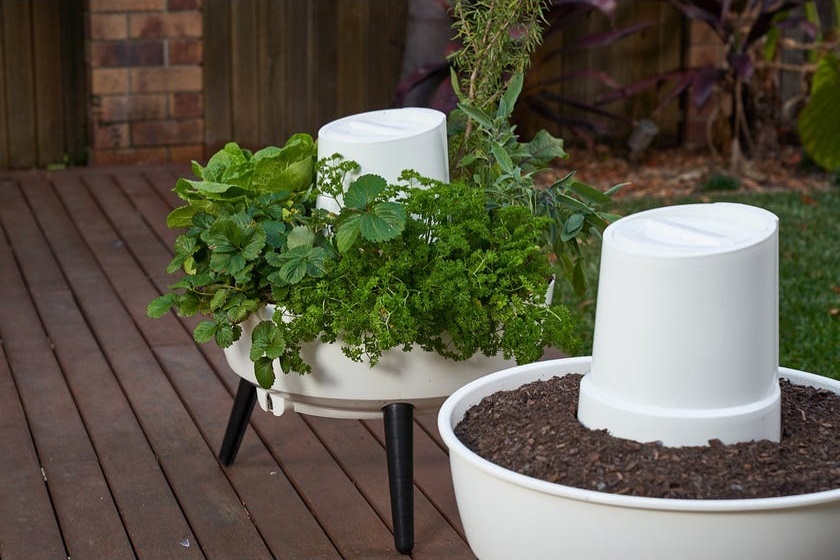 Composta Garden & Wormfarm In One: $119.00
The wormfarm & garden in ONE! Reduces house-hold waste. Perfect for apartments, units & patios. Self-fertilising. Water-saving.
Johnson Brothers Mitre 10 Update: Shop Online Options
Intending to keep our customers and staff safe, we present some additional ways for both our retail and trade customers to do business with us.
Trade and Retail Pick Up
Express Pick up Mona Vale
- Call Johnson Bros Mitre 10 Mona Vale, and we will pick & pack your order and have it ready for you to pick up in 2 hours. (Stocked Lines Only)
- Drive into our undercover Trade Drive-Thru area at 73 Bassett St Mona Vale, and your order will be ready for pick-up.
- Our team members will help you with your load and finalise payment/paperwork
Express Pick up Avalon
- Call Johnson Bros Mitre 10 Avalon, and we will pick & pack your order and have it ready for you to pick up in 2 hours. (Stocked Lines Only)
- Drive into our back lane off Bellevue Avenue, and your order will be ready for pick-up.
- Our team members will help you with your load and finalise payment/paperwork
Online Retail Stores Go Live
We've launched two eCommerce sites offering 2hr pick up in-store and flat rate delivery options on the northern beaches*.
Jbhmv.com.au (Mona Vale)
Jbhav.com.au (Avalon)
With the ability to leave the product on your doorstep, this provides an option of an entirely contactless transaction.
*Flat rate delivery is not available to trade sales, building supplies and trade quantities
** The stock availability is updated nightly, which may mean the stock is unavailable when the order is placed
Trade Delivery to Site
Maybe not new, but certainly worth a mention again!
We can get almost anything delivered quickly onto site!
As always ring the trade desk direct on 9999 0333 and let them know what you need!
Final Thought
Like everyone, we have found ourselves in a new and uncertain environment, but we're setting up (and digging in) for the long haul!
We want to acknowledge that the decision to retain over 120 staff and meet any future challenges head-on, could not have happened without the continued support you provide us as customers.
Thank you and stay safe,
The Johnson Family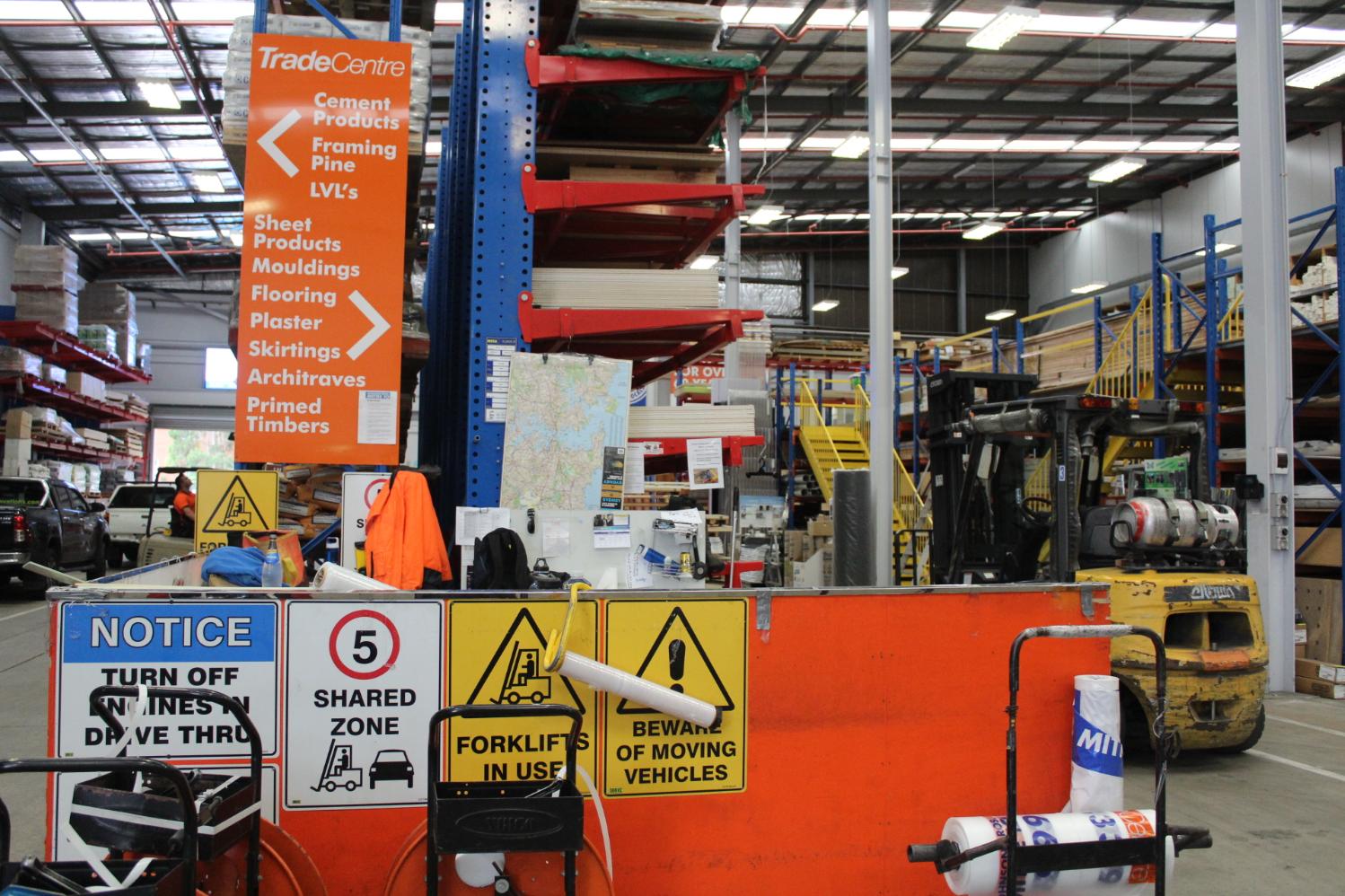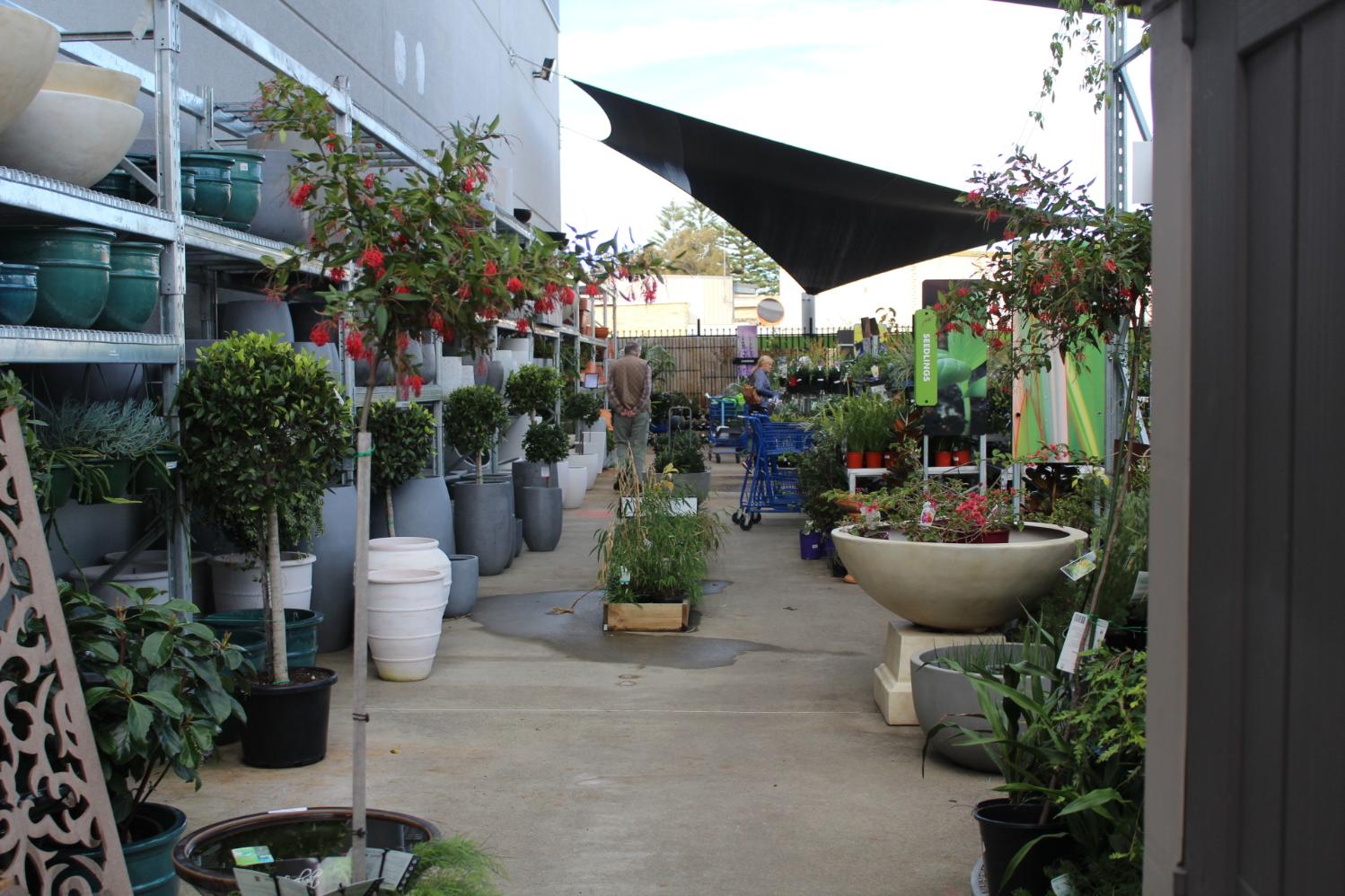 Green Life Garden Centre at Johnson Brothers Mona Vale has a great stock of seedlings, native and other plants and all you need to get gardening in brilliant Autumn weather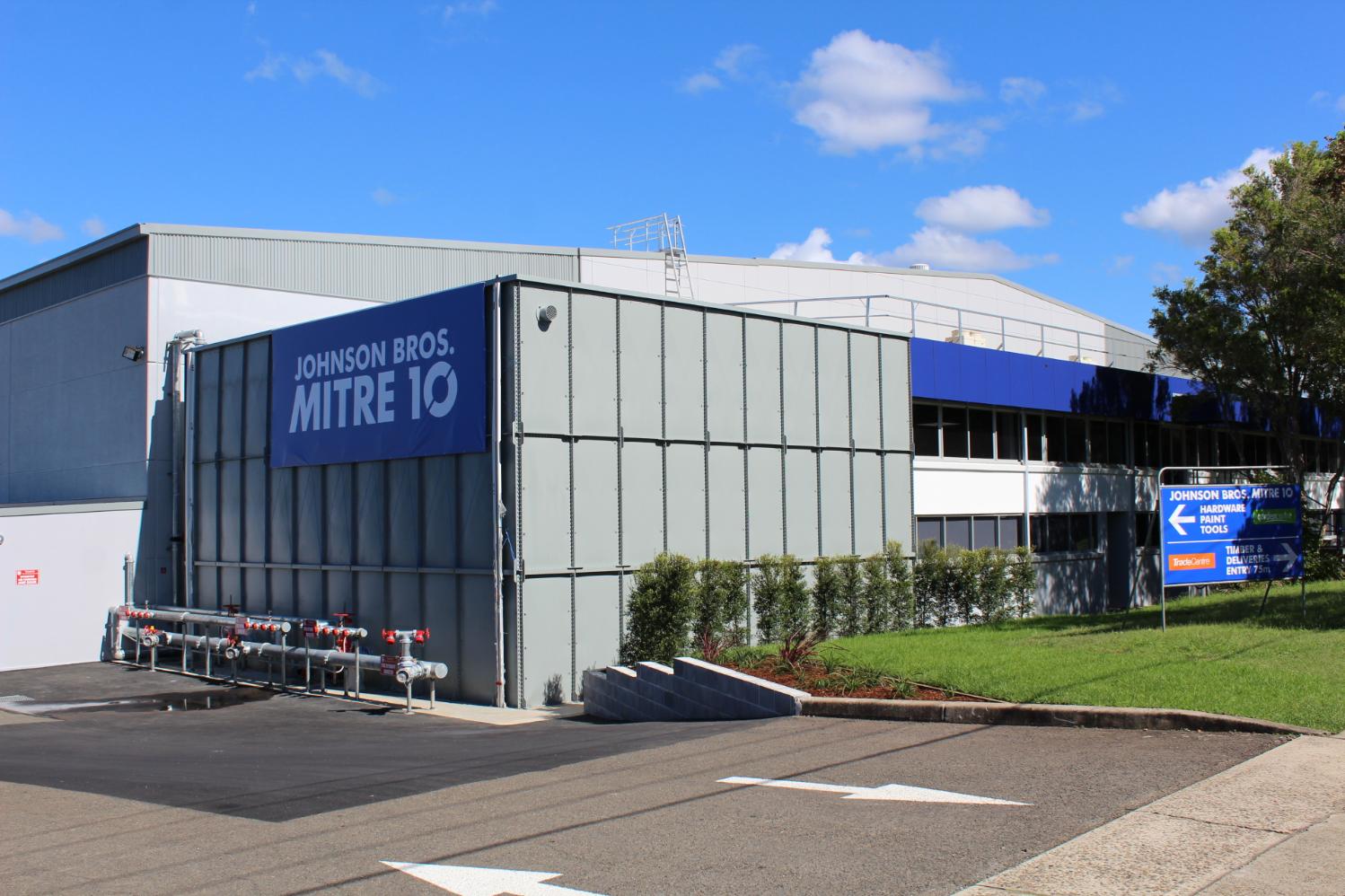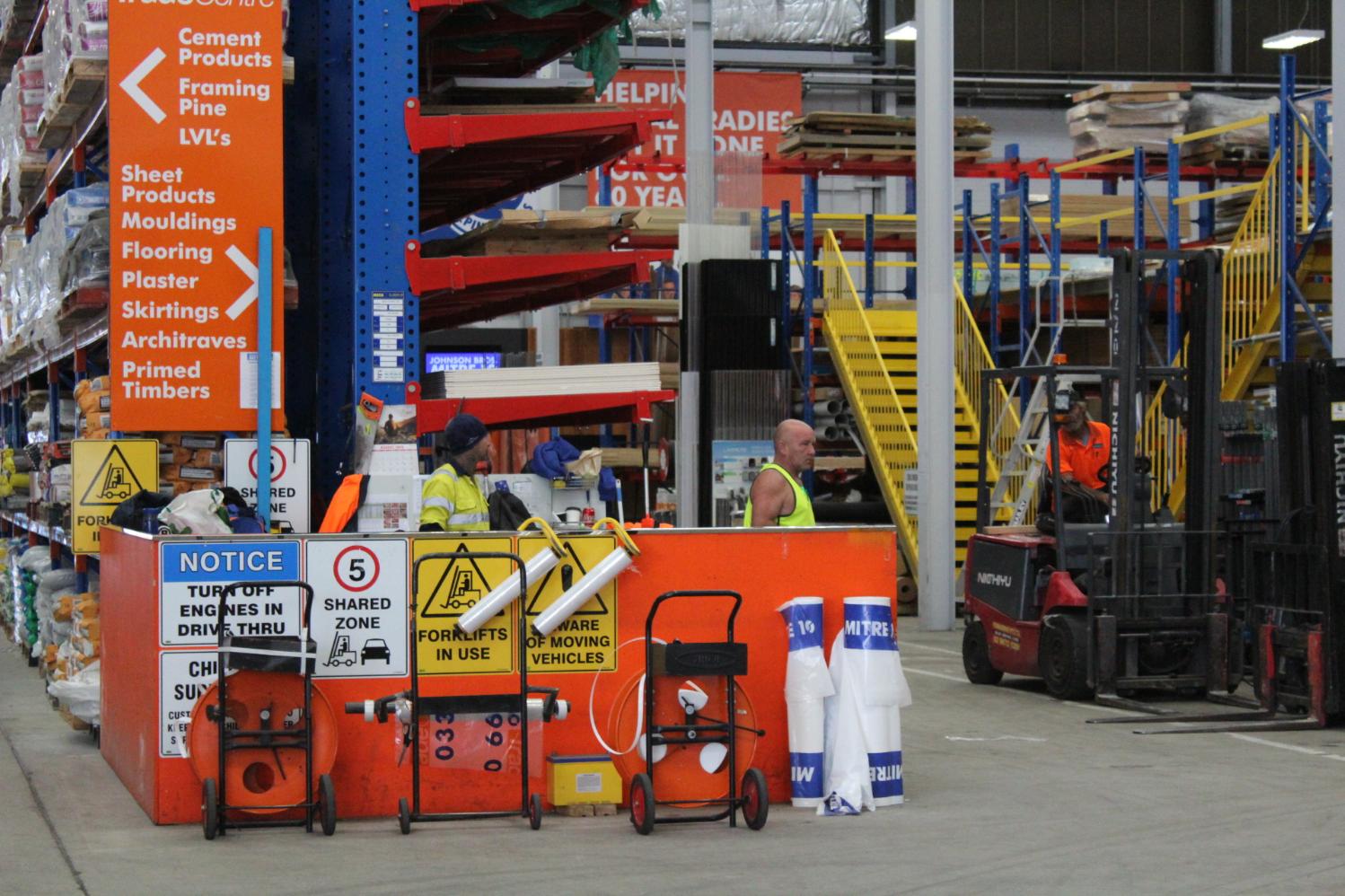 Johnson Brothers Mitre 10 Trade Centre at Mona Vale - everything you need under one roof.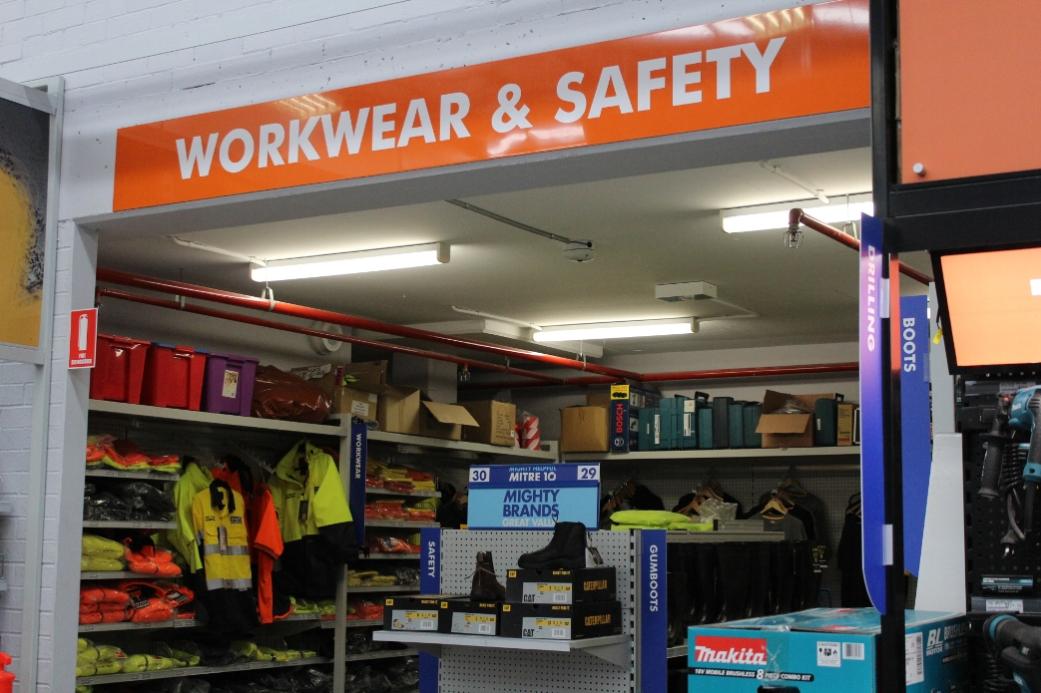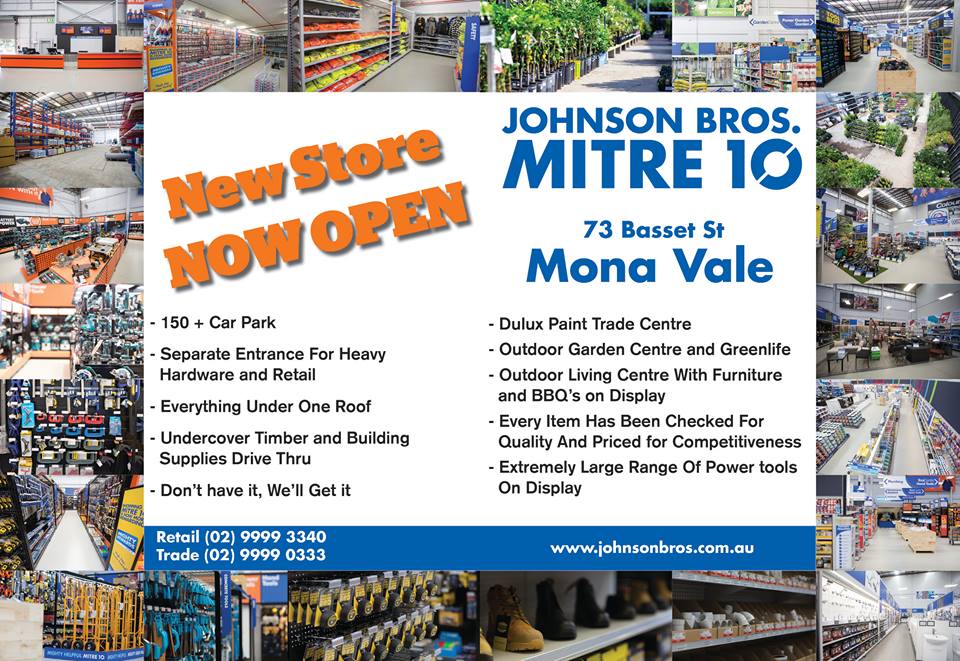 Johnson Brothers Mitre 10 New Store
73 Bassett Street
Mona Vale - Online Store: Jbhmv.Com.Au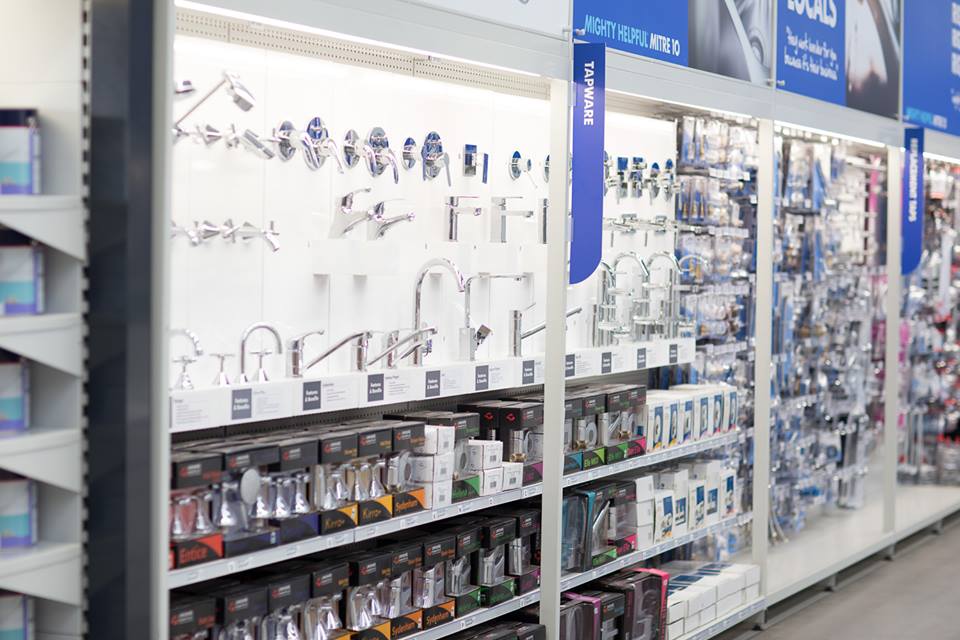 Products advice is available from the trained friendly staff at Narrabeen, Mona Vale and Avalon Johnson Brothers Mitre 10.
Click on logo to visit Johnson Brothers Mitre 10 website
Johnson Bros Mitre 10 - Avalon (02) 9918 3315
Johnson Bros Mitre 10 - Mona Vale (02) 9999 3340
JBH Timber & Building Supplies (02) 9999 0333
JBH Fencing & Landscape Supplies (02) 9970 6333
www.johnsonbros.com.au Online store: jbhmv.com.au

Important
All information and tips in this publication are of a general nature only and neither Johnson Brothers Mitre 10 or Pittwater Online News does not warrant the accuracy or completeness of the information and tips in this publication. This publication is not intended to be a substitute for expert advice.
Johnson Brothers Mitre 10
advises you to always consult an experienced and qualified person when undertaking jobs of this kind (including consulting a qualified tradesperson such as an electrician or plumber where relevant expert services are required).
You should also consider any safety precautions that may be necessary when undertaking the work described in this publication (including wearing any necessary safety equipment such as safety glasses, goggles or ear protectors or hard hats). The information and tips in this publication are provided on the basis that
Johnson Brothers Mitre 10
and
Pittwater Online News
excludes all liability for any loss or damage which is suffered or incurred (including, but not limited to, indirect and consequential loss or damage and whether or not such loss or damage could have been foreseen) for any personal injury or damage to property whatsoever resulting from the use of the information and tips in this publication.
Pittwater Online News and
Johnson Brothers Mitre 10
also advises there may be laws, regulations or by-laws with which you must comply when undertaking the work described in this publication. You should obtain all necessary permissions and permits from council and/or any other relevant statutory body or authority before carrying out any work. Major projects published in this publication always list these and/orlinks to where you may research what your own project requires to meet regulations.