September 10 - 16, 2023: Issue 598

Dry Warm Spring Forecast: Time To Prepare Your Home For Bushfire Season - The RFS's List + 6 Easy To Do Extras You Can Do In The Garden + Home To Be Prepared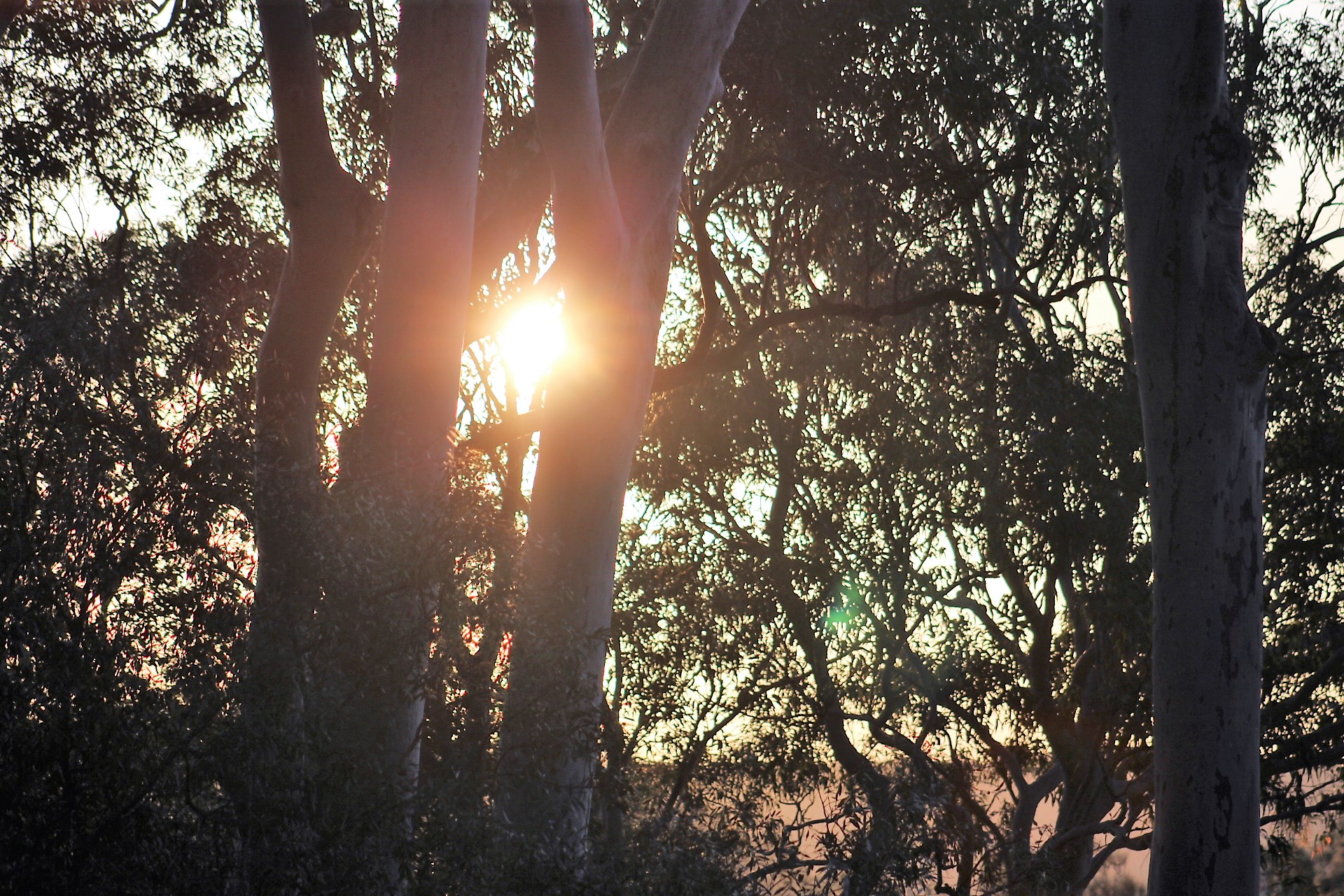 Photo: view west from Pittwater - already smokey from hazard reductions and grass fires further west and north during past weeks
The Australian Bureau of Metrology's long-range forecast for Spring 2023 shows below average rainfall is likely for most of Australia along with warmer than usual temperatures.
The warmer Spring forecast comes as Winter 2023 looks to be Australia's warmest Winter on record.
The national mean temperature for Winter is currently tracking to be 1.54°C above the 1961–1990 average, which would make it Australia's warmest Winter since 1996. Bureau of Meteorology climate services manager Dr Karl Braganza said unusually warm days are likely for almost all areas over Spring, especially Western Australia and parts of the south-east.
"Spring is forecast to be warmer than usual across the country," he said.
Dr Braganza said there is a significant contrast in climatic conditions this Spring compared to last year when Australia had its second-wettest Spring on record.
"This Spring, the forecast shows most areas have a high chance of below average rainfall, and many areas have an increased chance of an unusually dry spring," he said.
The warm dry conditions seem set to continue into Summer. Bureau of Meteorology senior climatologist Catherine Ganter said climate models also showed a positive Indian Ocean Dipole event is likely to form during spring.
"This increases our chances of below average rainfall for much of south-eastern and central Australia," she said. "If a positive IOD occurs with an El Niño, the drying effect is typically stronger and more widespread across Australia, compared to either event by themselves."
Global sea surface temperatures have been the highest on record for the months of April to July 2023. The oceans play an extremely important role in global climate, including the climate of Australia.
Bureau of Meteorology senior hydrologist Dr Masoud Edraki said the global climate system is looking very unusual right now.
"Record high warm sea surface temperatures in all of the global oceans are likely to continue to impact the weather we experience for many months," he said. "We know that a warmer climate does increase the risk of extreme weather including heatwaves and drought,"
"We are already seeing longer fire seasons, and an increase in the number of dangerous fire weather days over most of Australia."
"We don't know yet how global warming, and particularly the increased warmth in the oceans, is affecting our typical climate drivers. We'll continue to monitor this closely and how it is likely to affect Australia's climate forecast."
"Our climate forecast model is consistent with the international climate forecasts that show Australia is trending dry and warm for the coming season, particularly in the south-west and much of south-eastern Australia."
There is always the risk of dangerous and destructive fires in Australia during Spring.
Australia's fire agencies have identified an increased risk of fire this Spring for regions in New South Wales, Victoria, Queensland, South Australia and the Northern Territory as part of their Spring 2023 Bushfire Outlook. Communities in these regions are urged to prepare and review their bushfire plans.
If you live in an area near grasslands or farms, recent rain has caused widespread grass growth. As this dries out the risk of grassfires increases. Grass fires can start easily and move quickly.
Even if you live in an area affected by the 2019/20 bush fires, you may be at risk this bush fire season. Many areas are seeing new growth among grasses and shrubs. It takes only a few days of hot dry and windy weather for these to dry out. Fires may start quickly and move quickly.
If you live in an area near bushland that was not affected by recent fires you may be at higher risk this Summer of bush and grass fire. Recent wet weather has encouraged growth and has hampered efforts for fire agencies to reduce hazards.
In 2023, the majority of Get Ready Weekend events will be held on the weekend of September 16 and 17.
In September each year RFS members are out in the community hosting Get Ready Weekend events, which
aims to encourage residents and landowners to plan and prepare for the upcoming bush fire season.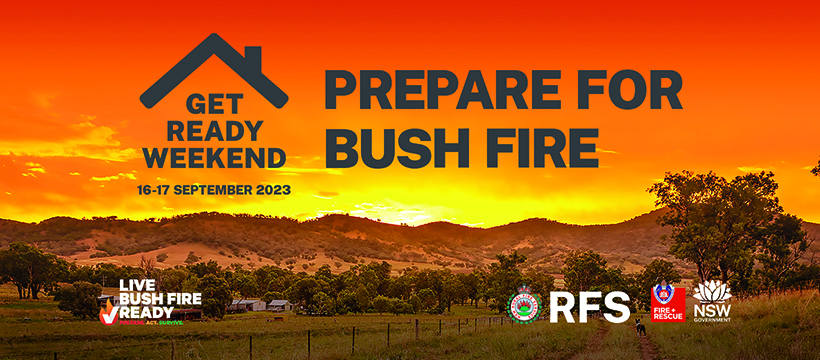 The NSW Rural Fire Service recommends the following checklist to prepare your home and property.
A well prepared home is more likely to survive a bush fire.
Even if your plan is to leave early, the more you prepare your home, the more likely it will survive a bush fire or ember attack. A well prepared home can also be easier for you or firefighters to defend, and is less likely to put your neighbours' homes at risk. A well prepared home will also give you more protection if a fire threatens suddenly and you cannot leave.
Here are some basic maintenance tips to prepare your property:
Clean

your

gutters

of leaves and twigs




Install metal gutter guards




Repair

damaged or missing

tiles on the roof




Install fine metal mesh screens on windows and doors




Fit seals around doors and windows

to eliminate gaps


Seal all gaps in walls

including the underfloor area, under eaves, and around windows and doors




Enclose the areas under the house - also ensure you have no gaps under decking if this adjoins the house




Repair

or cover

gaps in external walls



Ensure that

roof vents or skylights are sealed




Attach a fire sprinkler system to gutters




Keep lawns short

and gardens well maintained; remove lawns from 1m of the house or ensure your lawns are watered and mown on high fire danger days


Cut back trees and shrubs overhanging buildings

; cut back or remove shrubs near to or touching wooden or glass features of the house


Clean up fallen leaves, twigs and debris around the property




Have hoses long enough to reach around your house

; store a hose within your home in case it is needed after a fire front has passed


If you have a pool

,

tank or dam, put a Static Water Supply (SWS) sign on your property entrance

, so firefighters know where they can get water


Check and maintain adequate levels of home and contents insurance. Ensure it is up to date.




Remove flammable materials from around your home

(e.g. wood piles, mulch, leaves, paint, BBQ gas bottles); remove doormats from entrance to home on high fire danger days

Have a conversation with everyone in your home about what exactly they will do in the event of a bushfire. If you live in an area where you may be told to leave, pack a ready to go kit, including documents and photos you cannot replace.
Older homes make up the majority of buildings in bushfire prone-areas. There are some simple things that can improve the performance of an older house in a bushfire. Here are 12 suggestions: six simple projects that could be done over a weekend or two, and six low-cost things you could do in a single afternoon.
Six weekend projects:
1. Remove some garden beds next to the house
This is particularly true for garden beds near timber-framed windows and doors. For timber and fibro homes, garden beds adjacent to the house should be avoided entirely. At the very least prune dense bushes close to timber-framed windows back hard.
2. Sand and repaint weathered timber door and window frames
Over time, paint peels and cracks appear in the exposed and weathered timber. During a bushfire, embers can lodge in these cracks and ignite.
3. Enclose the subfloor with a metal mesh
Flammable items are often stored underneath the house. If this area is not enclosed these items will catch, often due to ember attack, and pose a threat to every room in the house. The exposed underside of timber floors can be protected with a lightweight, non-combustible layer.
4. Repair or replace weathered timber decking
Just as embers can land in cracks in door and window frames, the same can also happen to weathered timber decking. Most decks are right next to the house and if they go up fire easily spreads to the home.
5. Have a 1-2 metre non-flammable area immediately around your house
Think of it as an additional protective defence area. You could use gravel, paving tiles, bricks, concrete, or ground rock such as scoria.
6. Get a professional roof inspection
Roofs gradually weaken and require maintenance. A professional roof repairer can check that tiles are in place, repair damaged ridge tiles, and ensure that skylights, air vents, evaporative coolers, and solar panels are in good order and are free from gaps where embers could enter.
The product specifications for timber door and window frames, metal mesh, and decking materials can be found in the relevant Australian Standard and steel construction standard. Actual requirements for houses vary according to the bushfire attack level associated with a specific block of land.
Six easy afternoon projects
1. Replace natural coil doormats with synthetic
While they appear harmless, natural organic doormats can cause a fire to grow if they ignite. Due to their density they burn for a long time, and can spread flames to timber door frames. A synthetic mat will only flare up for a short time.
2. Remove organic mulch from garden beds next to the house
Burning embers can easily ignite dried-out organic mulch, setting fire to surrounding plants. If garden beds are near the house, particularly timber door and window frames, the danger is increased. Either remove mulch in garden beds next to the house or – if the mulch is suitable – dig it in deeply.
3. Store firewood in an enclosed metal container
It is best to store wood well away from the house, but no one wants to walk metres in cold winters to get that wood. So some firewood is often stored close to the house on a burnable deck, and often it's left there over summer. Putting it into a large metal container can remove that fire risk.
4. Remove flammable material from the front porch, roof cavity, decking and underfloor area
When embers enter the roof cavity and underneath the house, flames can rapidly spread to every room. It is vital to keep these areas clear of flammable materials.
5. Replace timber benches on timber decks with synthetic ones
A timber bench on a timber deck next to a timber house is an unnecessary risk, similar to having a wood pile on a timber deck.
6. Turn pressure relief valves on outside gas bottles away from the house
Both the 2003 Canberra and the 2016 Wye River bushfires showed the danger of having gas bottle valves facing the house. In both fires, houses were destroyed when either the gas plume flamed or gas bottles exploded.
While these projects will improve the bushfire protection of your home, they can't guarantee your home will survive a bushfire, especially during catastrophic bushfire conditions. It is also crucial to upgrade your home insurance so you can meet the higher costs of new building standards, in the event you have to rebuild. And in all cases, act on warnings given by your state or territory fire authority.
The above suggestions for Home Bushfire Preparations were made by Dr Douglas Brown, Principle of Bushfire Architecture, a consultancy which researched how we might improve the design of buildings and subdivisions in bushfire-prone areas. From 2010-2013 he received a PhD scholarship from Bushfire CRC. He is a member of the International Association of Wildland Fire.
Next week we'll look into some drought tolerant Australian plants you can put into your garden this Spring; along with using products like greywater hoses and water saving options to help your plants and lawns flourish in times of dry conditions. Amgrow's Wettasoil range with the 1L liquid Concentrate and the 2kg Granular Soil Wetter would be recommended if you can't wait until next Sunday. There will also be some DIY Ideas for youngsters for the Spring school holidays to divert them into productive fun when that familiar ring of 'I'm bored/board' may arise.
Below runs some Spring specials for those who want to get stuck in right away - on sale until September 17.
Johnson Brothers Mitre 10 Spring Into Spring Specials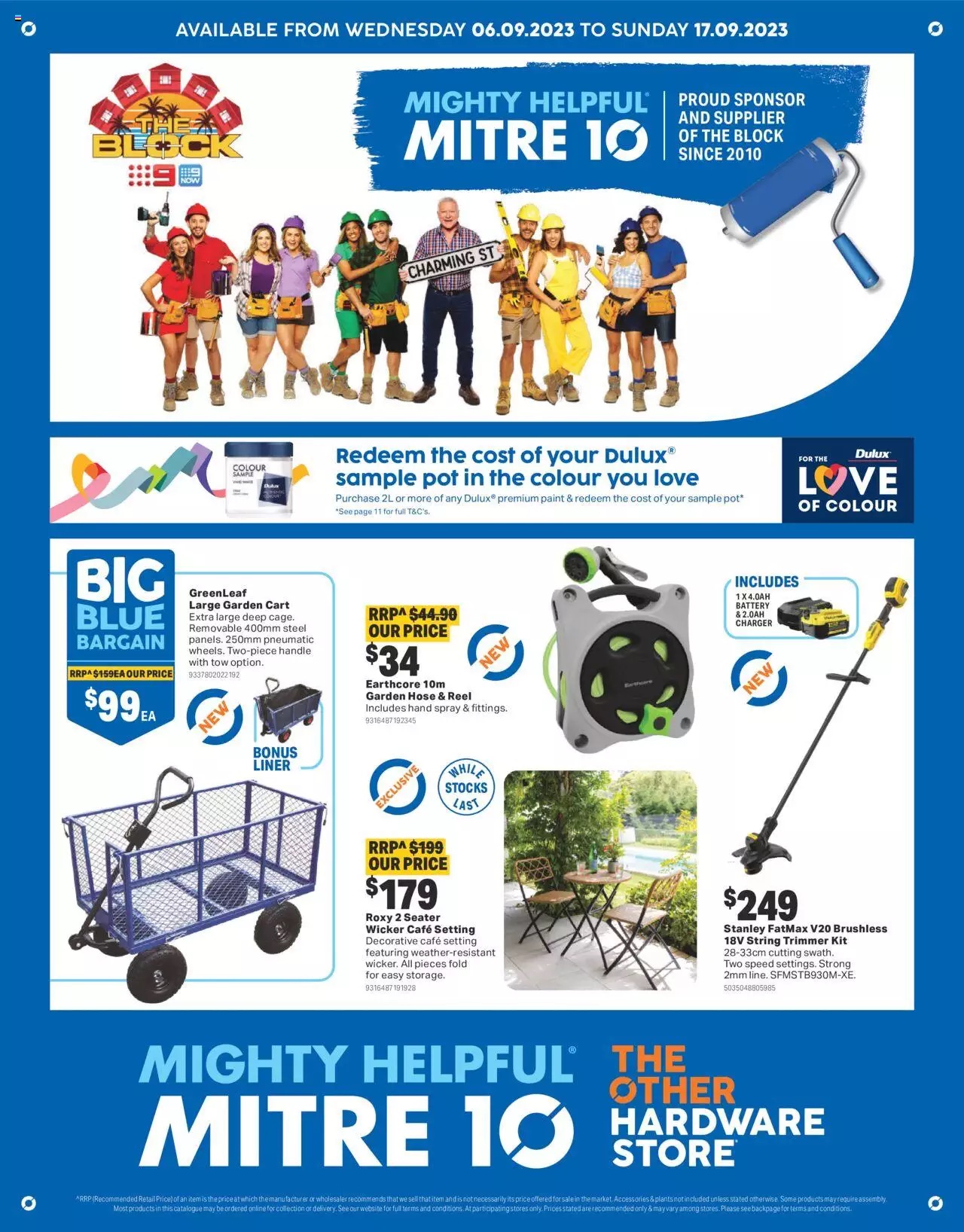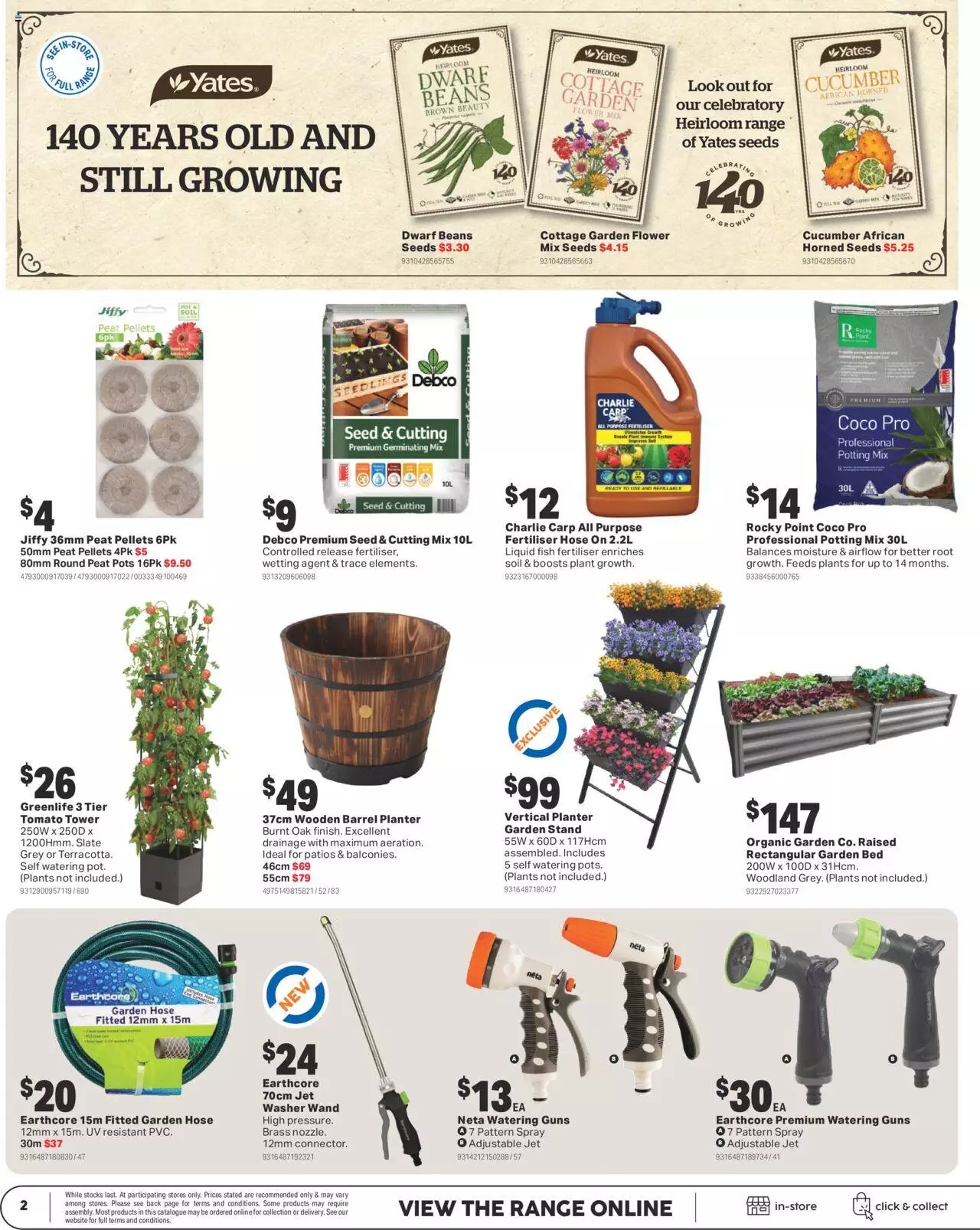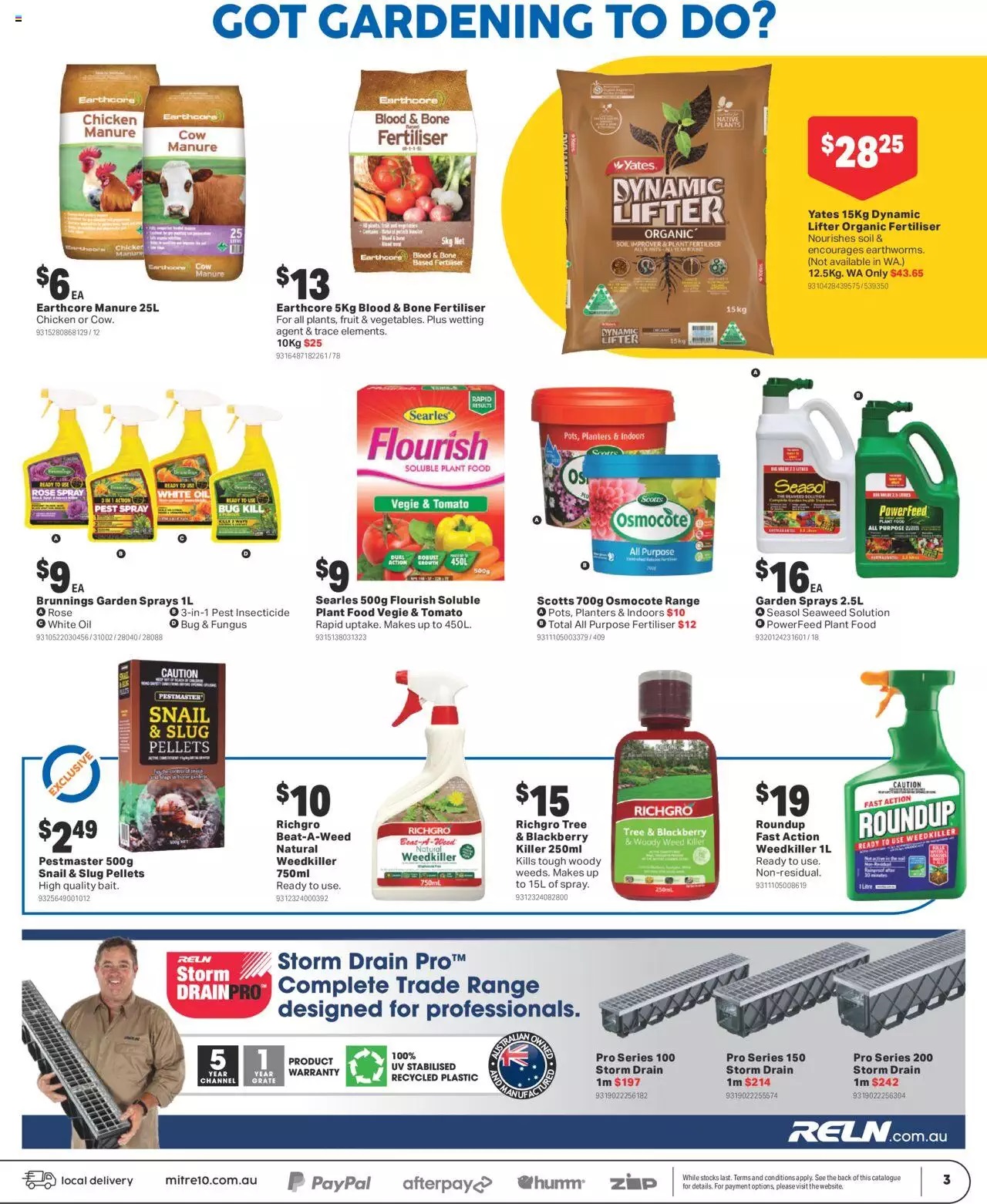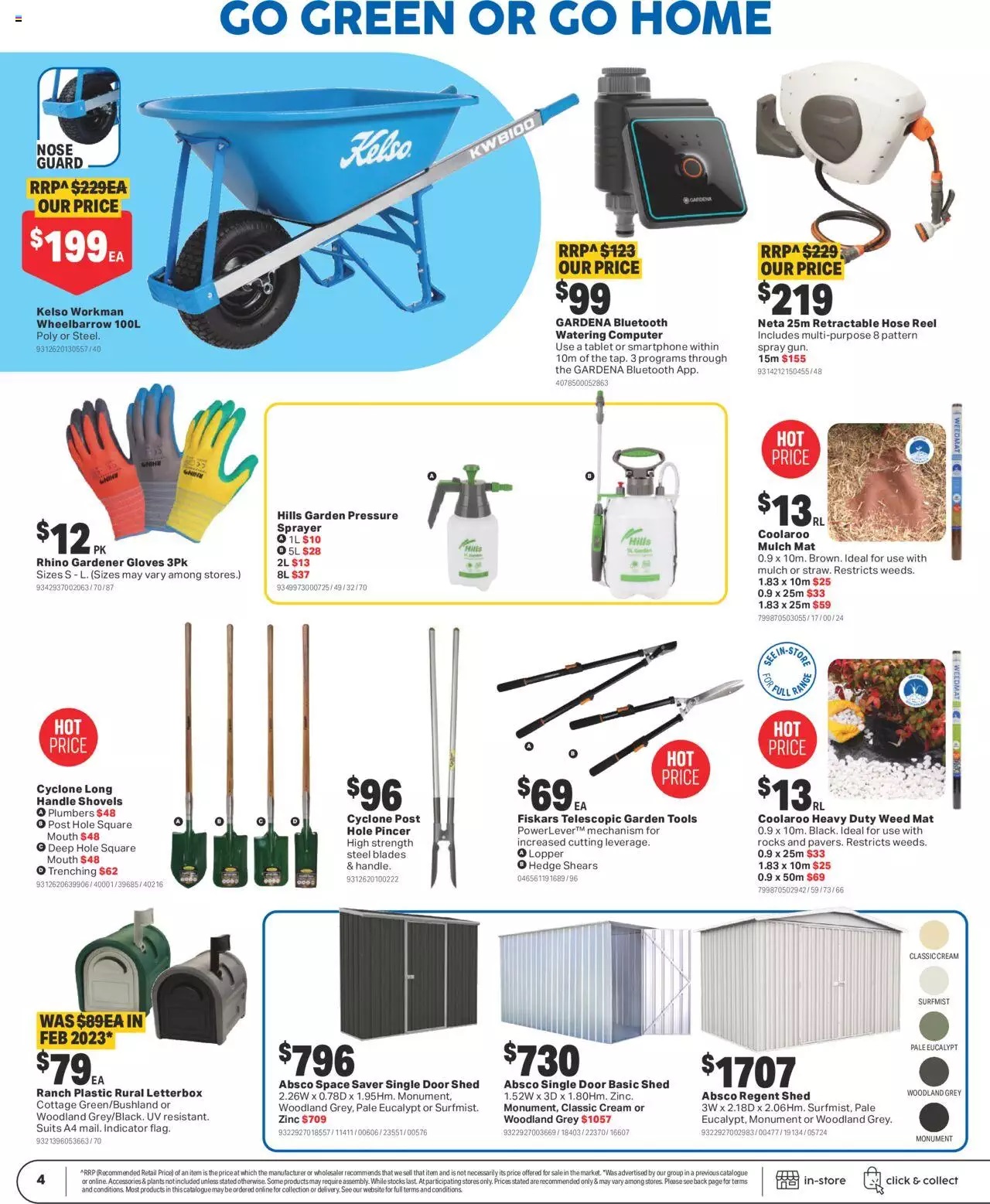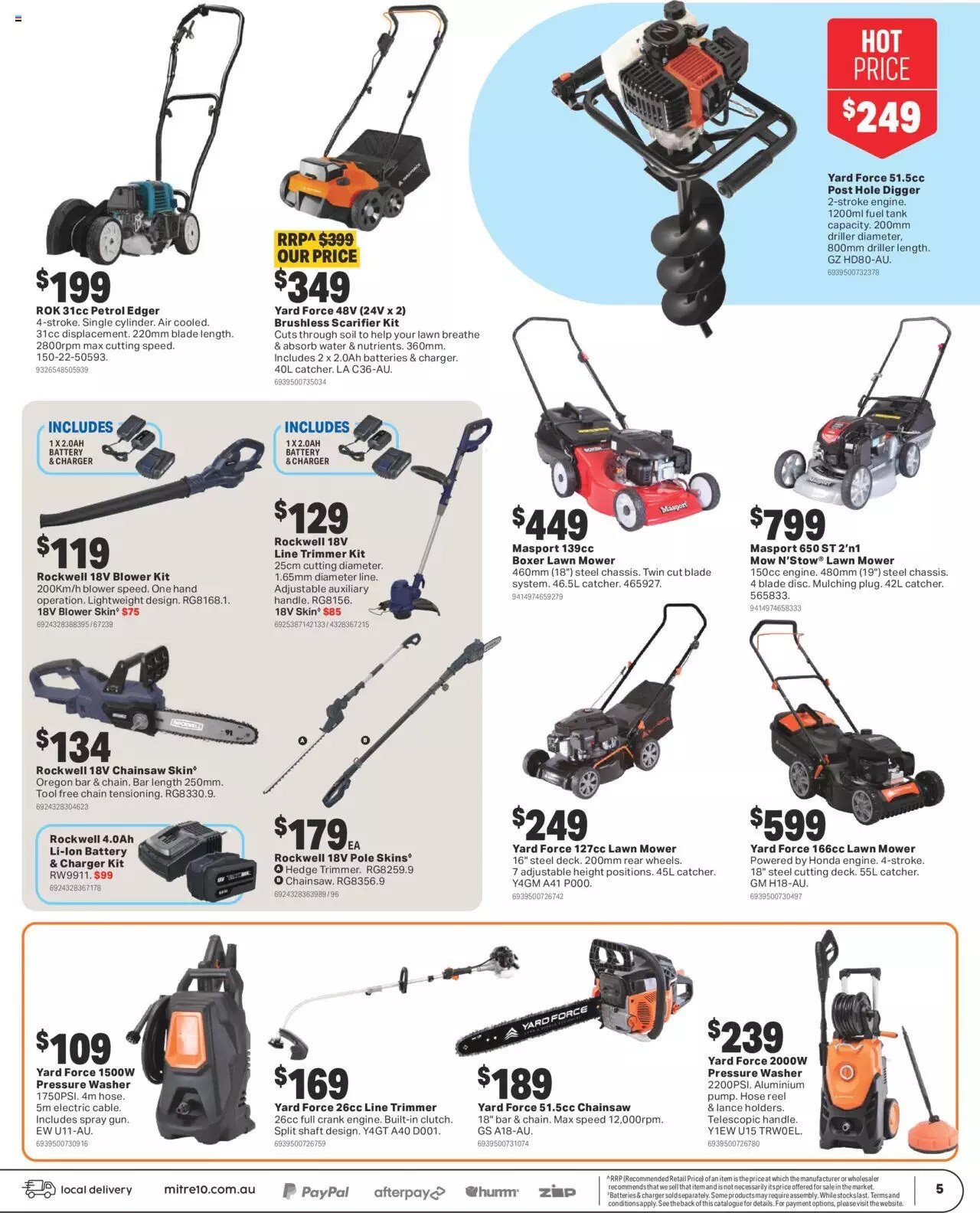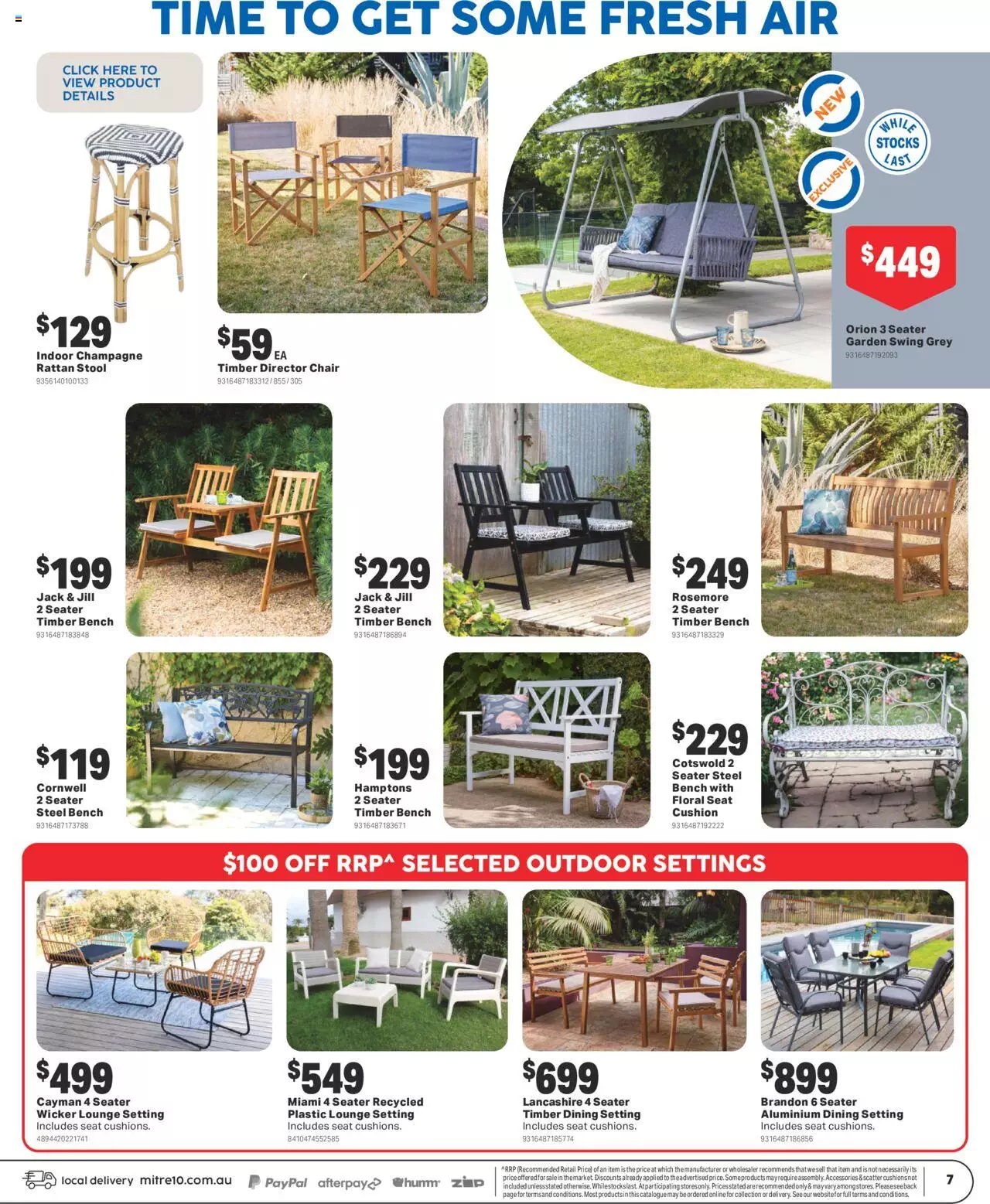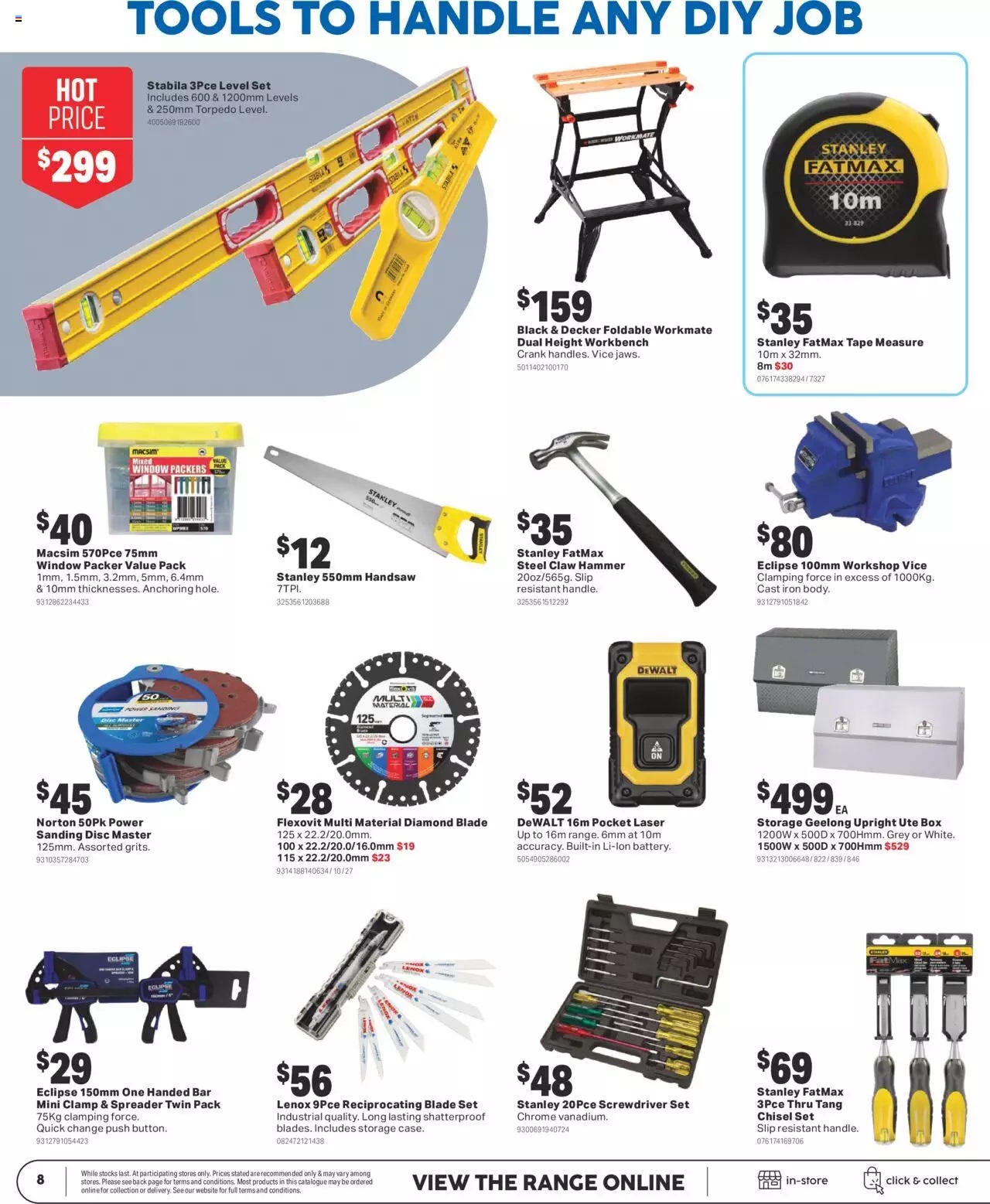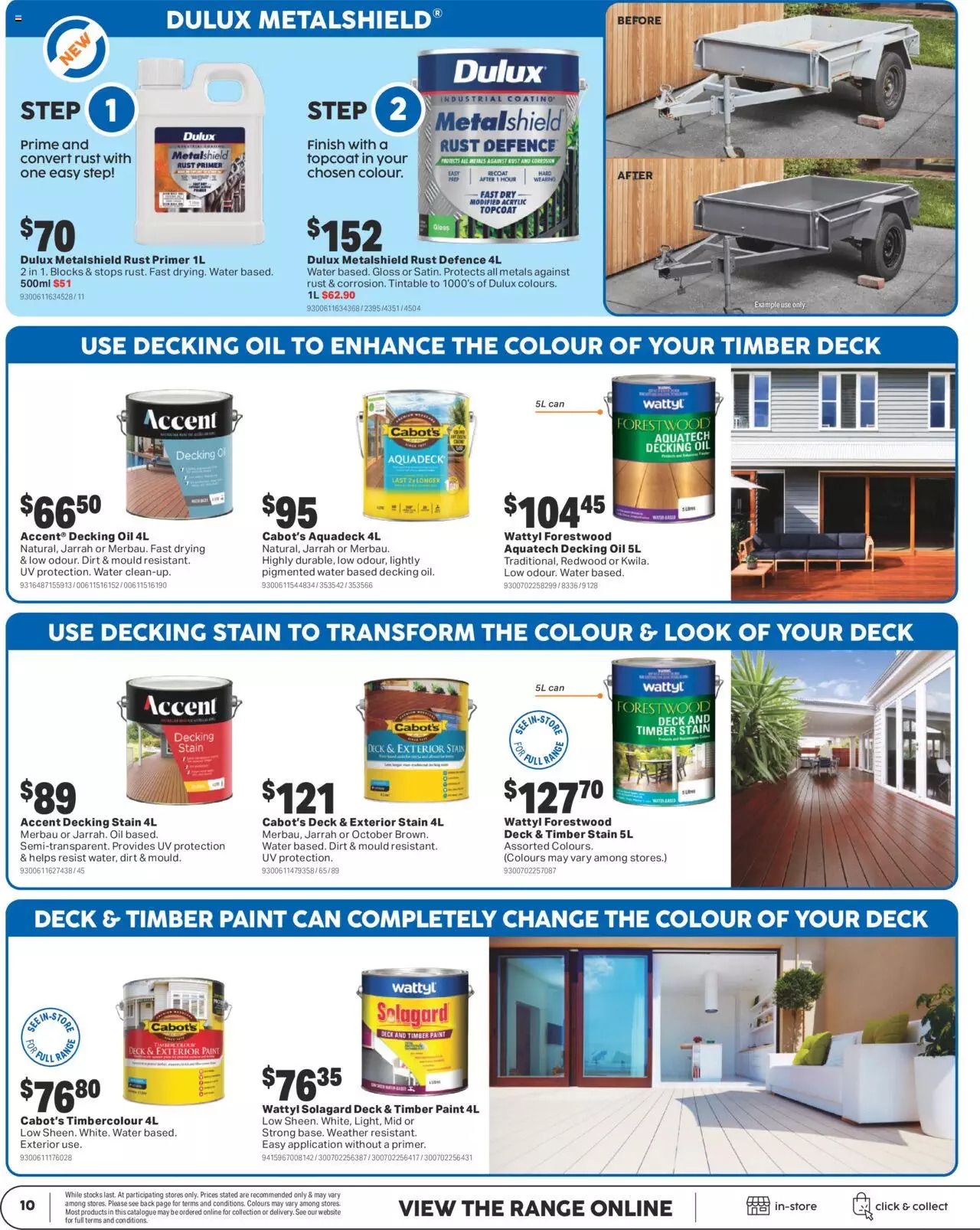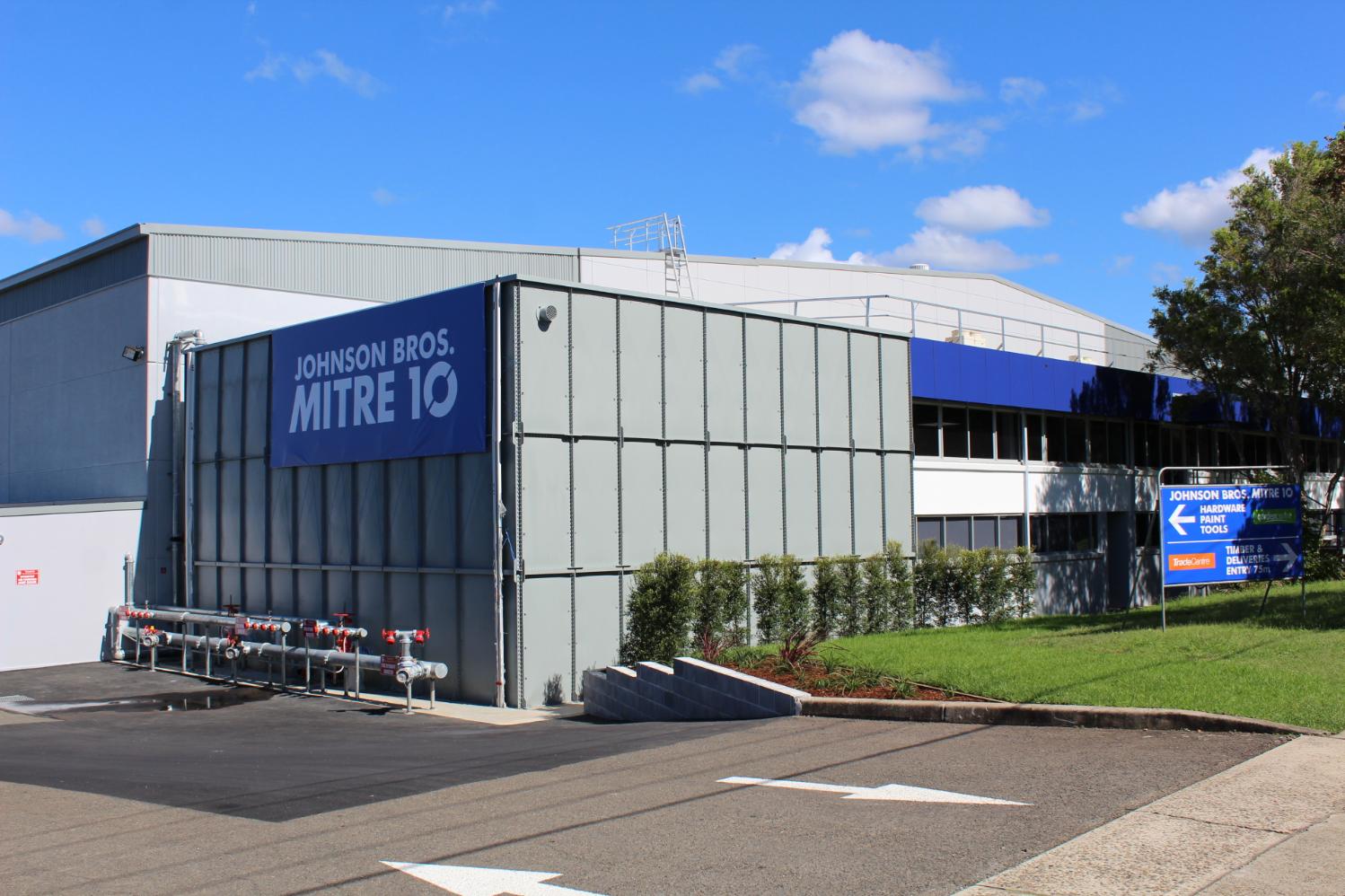 Johnson Brothers Mitre 10: Serving Our Community Since 1955
The Independent Hardware Group has awarded Johnson Bros Mona Vale the best in state at the IHG state awards and heads to the national finals on the Gold Coast in February 2022.
Congratulations to the store in Avalon Beach as well, which won best in village.
Johnson Brothers say; ''Thank you to all of our amazing staff and customers for being awesome!''
IHG is Australia's largest home improvement wholesaler supplying more than 1,500 stores nationwide. These stores cater to a broad range of Trade and DIY customers and range from large format warehouses to convenience operations and Trade centres, as well as frame and truss sites in two States.
Under the IHG network, there is a clear mandate to support the growth of Independents within the hardware sector in Australia by helping them to be 'The Best Store in Town'.
The culture of IHG is built on being a low cost and transparent business partner to members, with an unwavering commitment to protect and grow a sustainable independent hardware sector for the long term.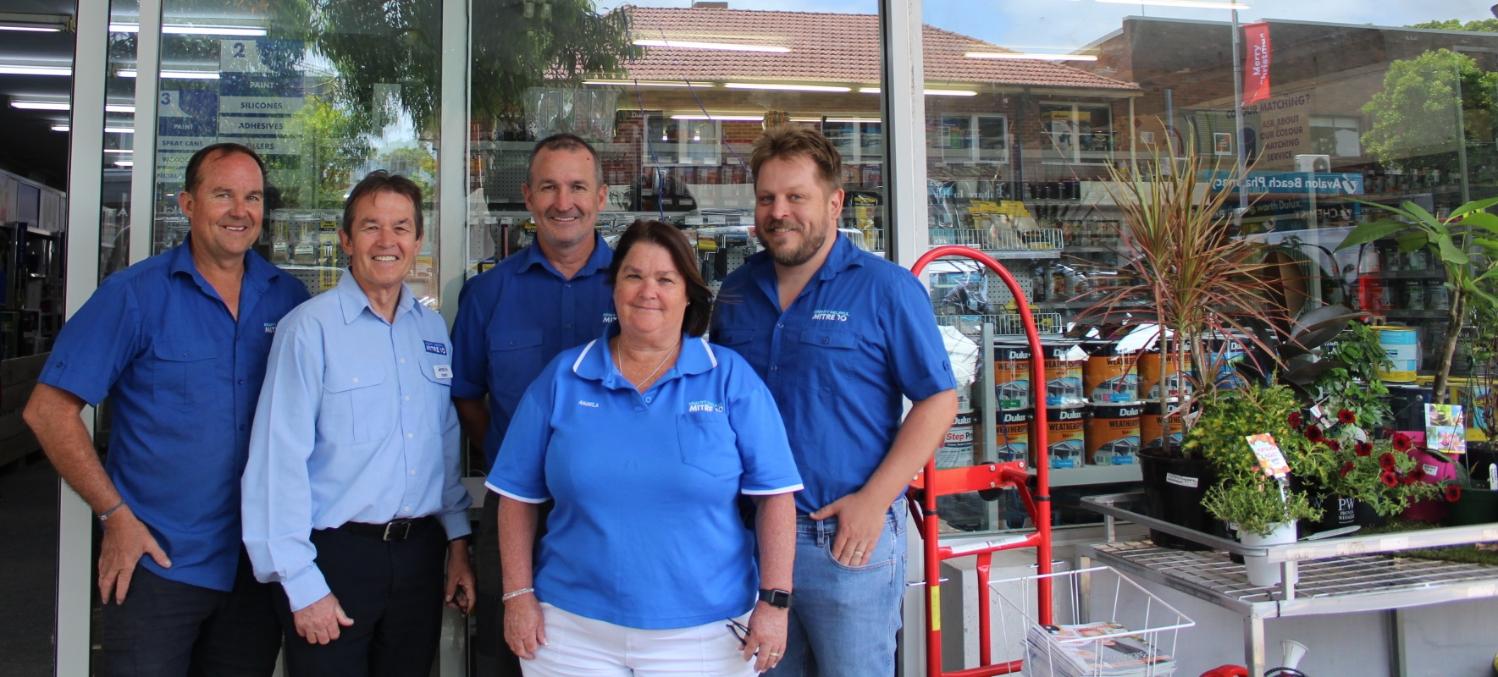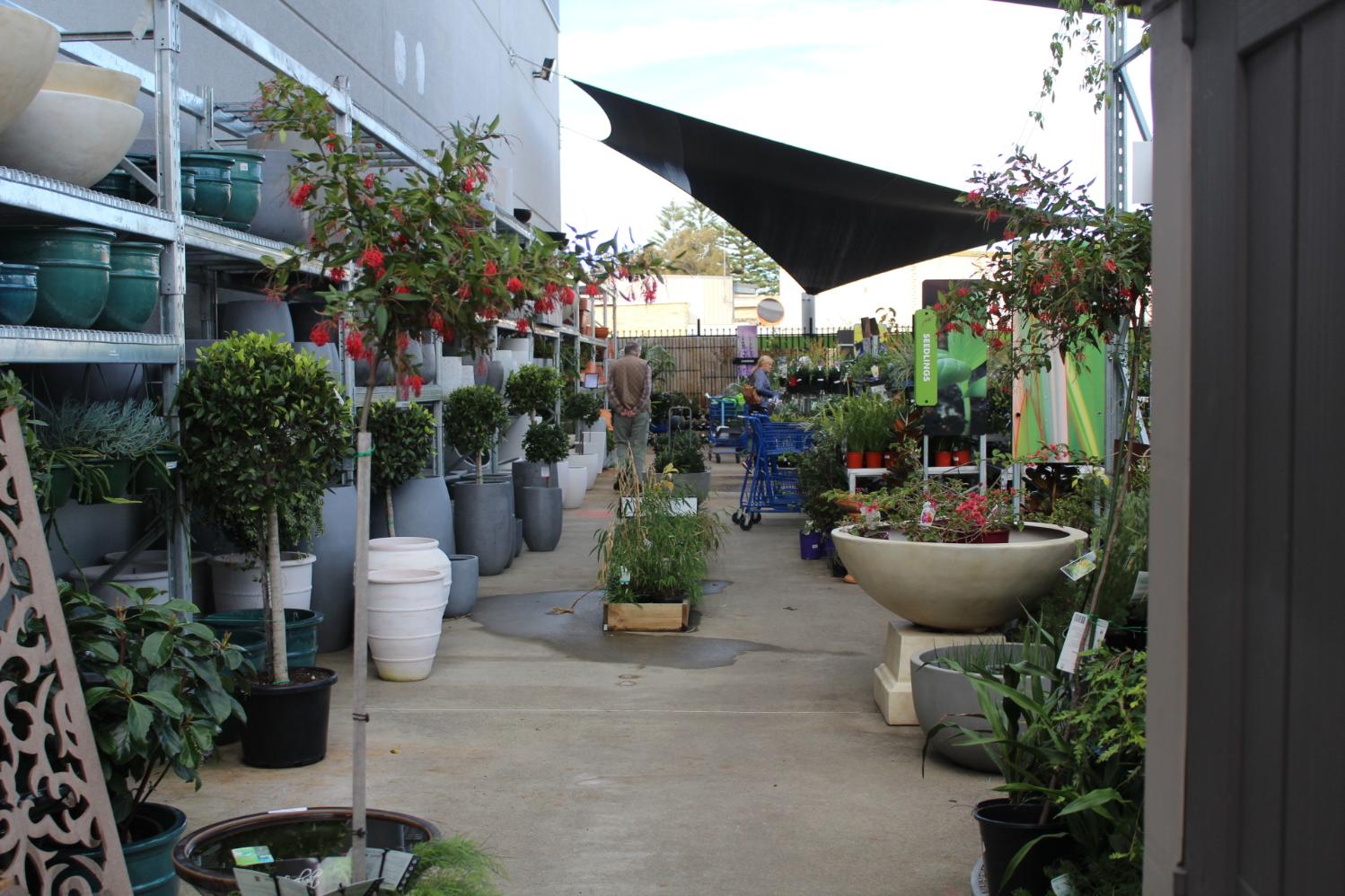 Greenlife garden centre at Johnson Brothers Mona Vale - for all your gardening needs.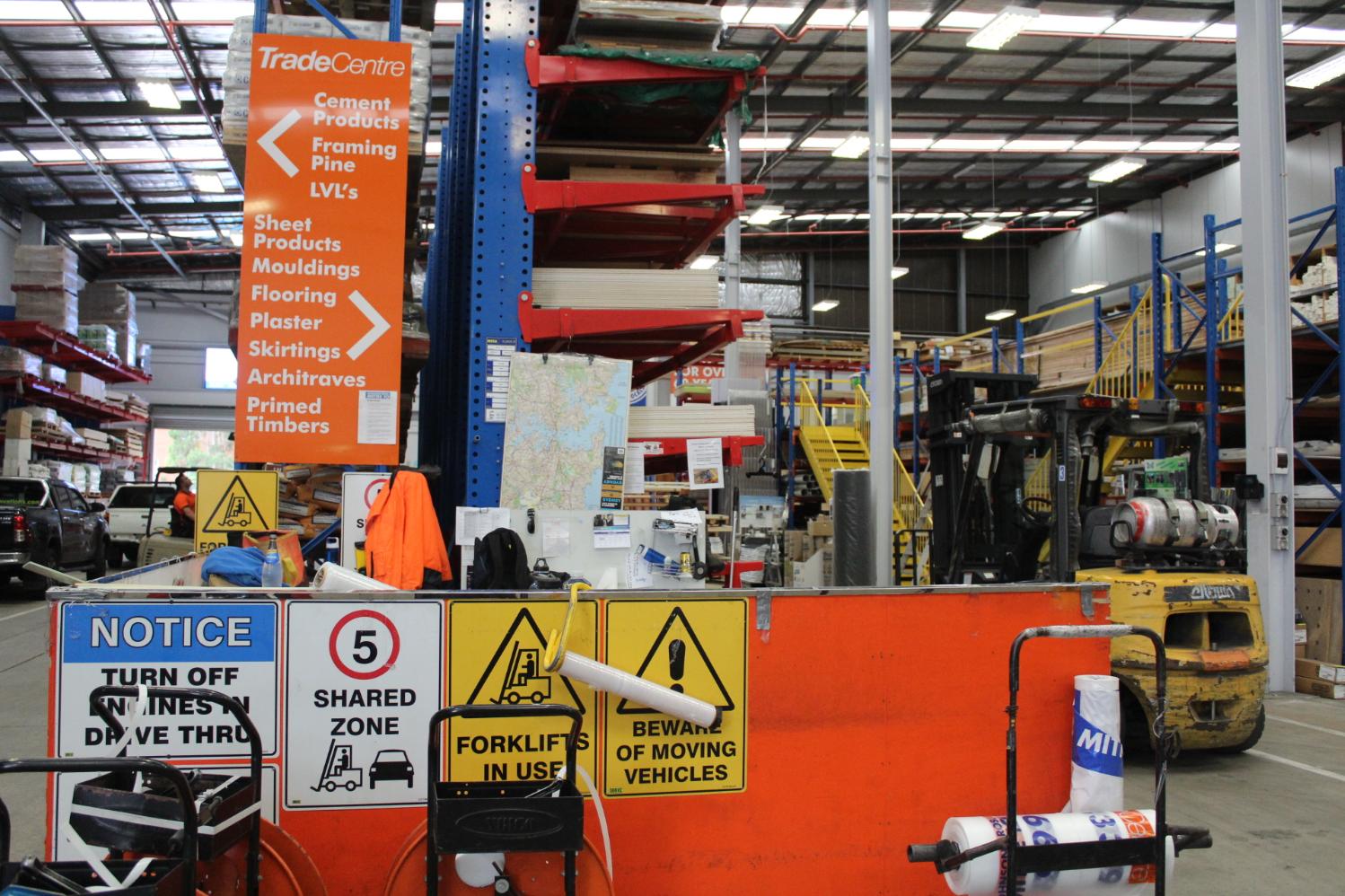 Johnson Brothers Mitre 10 Trade Centre at Mona Vale - everything you need under one roof.
JBH Design Centre
JBH Design Centre is a tool for builders and DIY'ers to assist in the fit out of houses. It has displays of kitchens, Bathrooms, Doors and Storage as well as knowledgeable staff to assist in making house fit out painless.
Visit: http://jbhdc.com.au/
On Facebook: https://www.facebook.com/design.centre.jbh/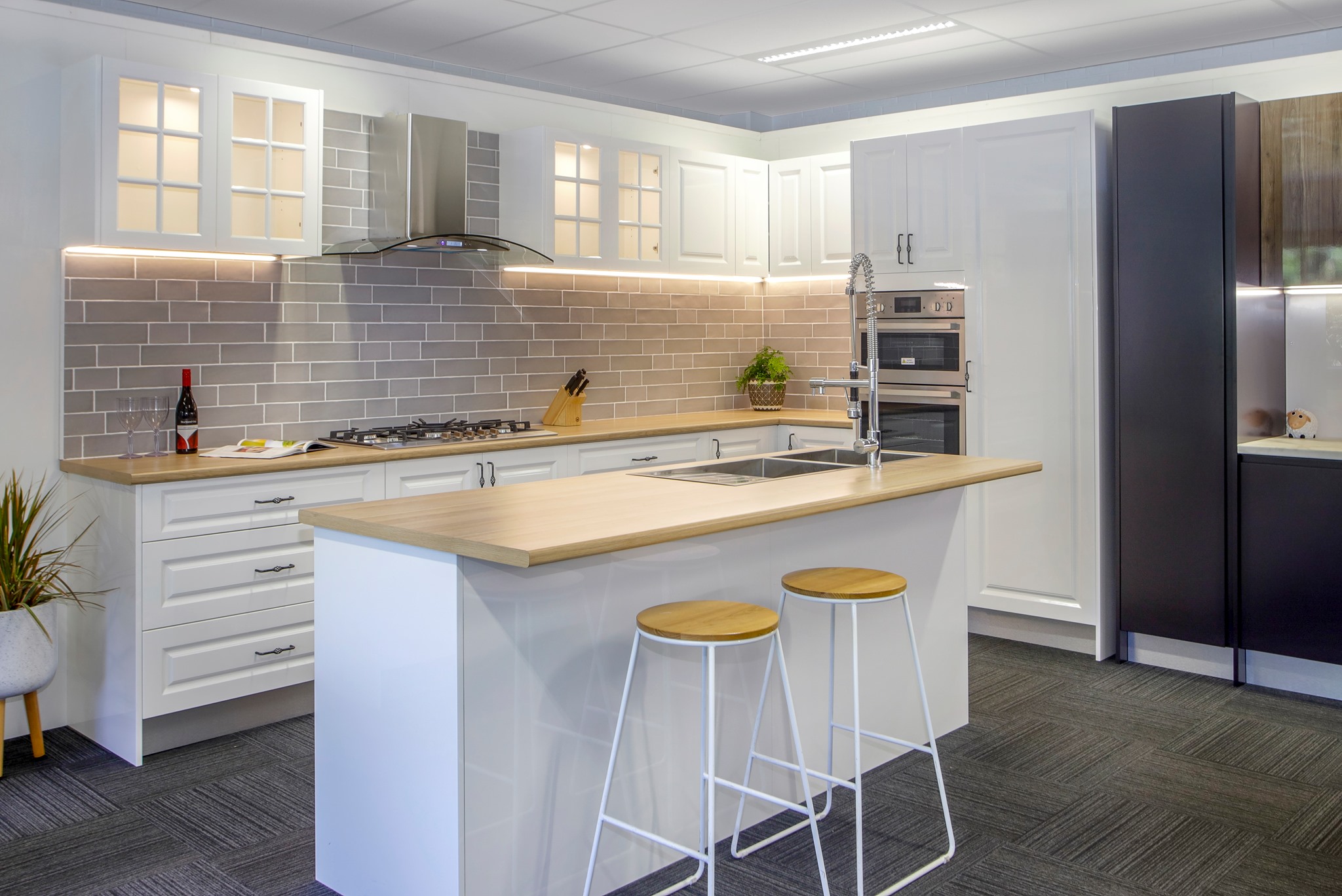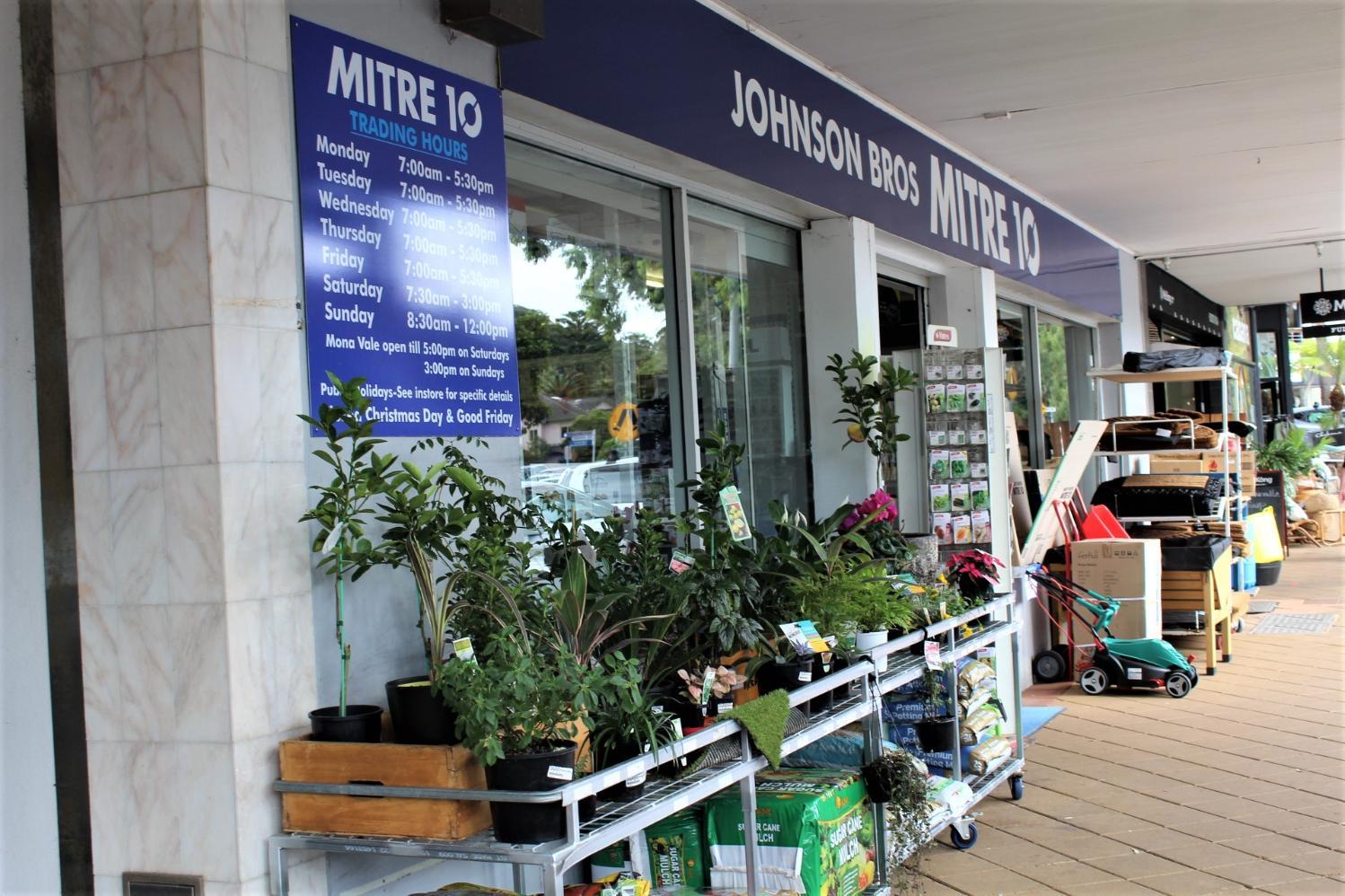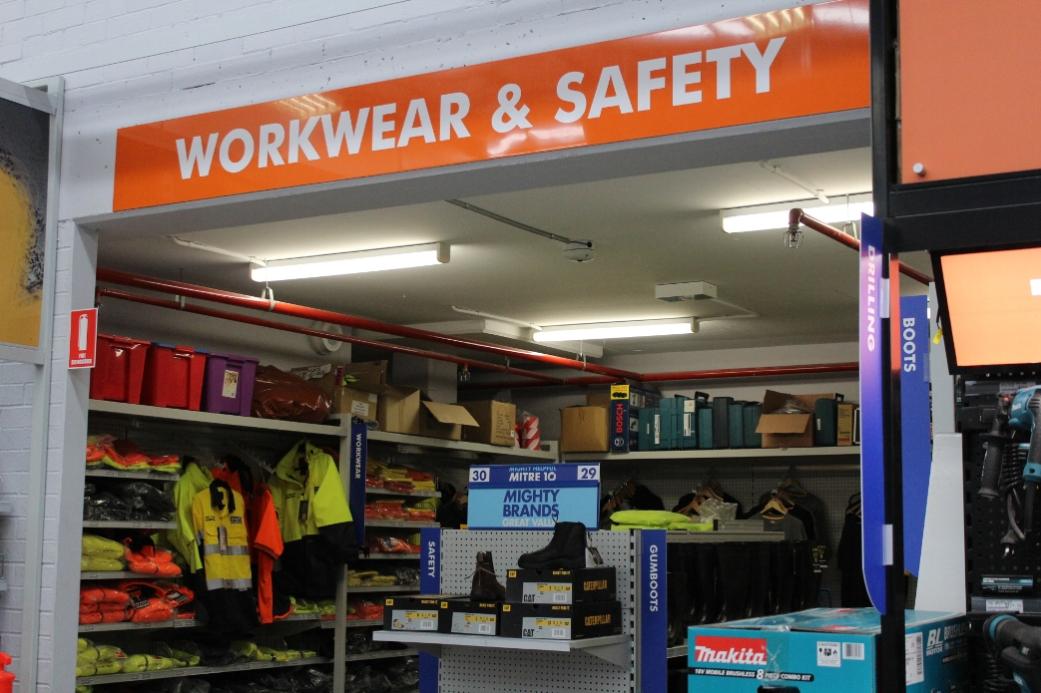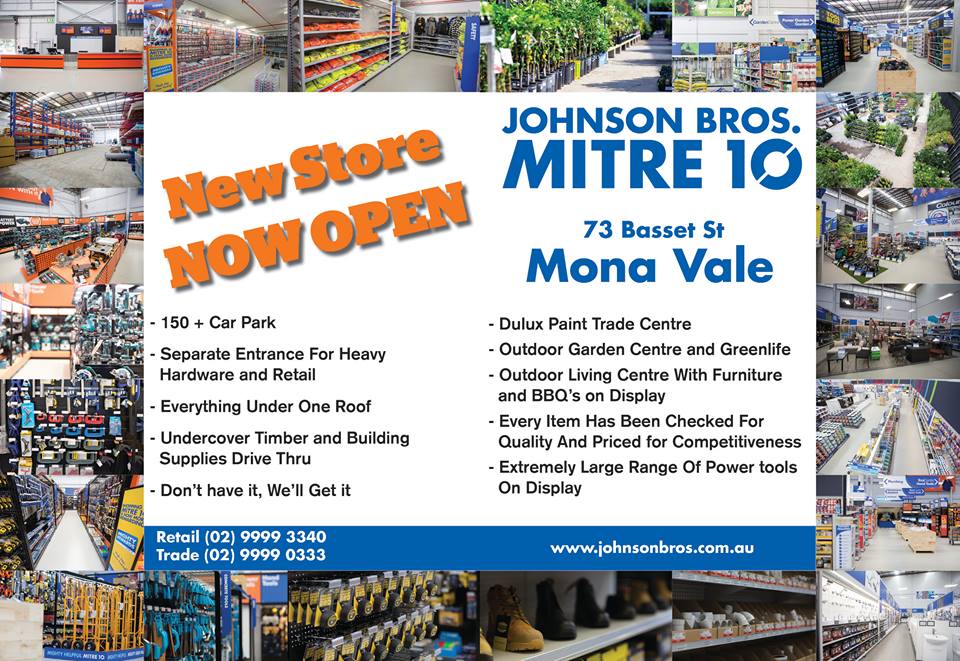 Johnson Brothers Mitre 10 New Store
73 Bassett Street
Mona Vale - Online Store: Jbhmv.Com.Au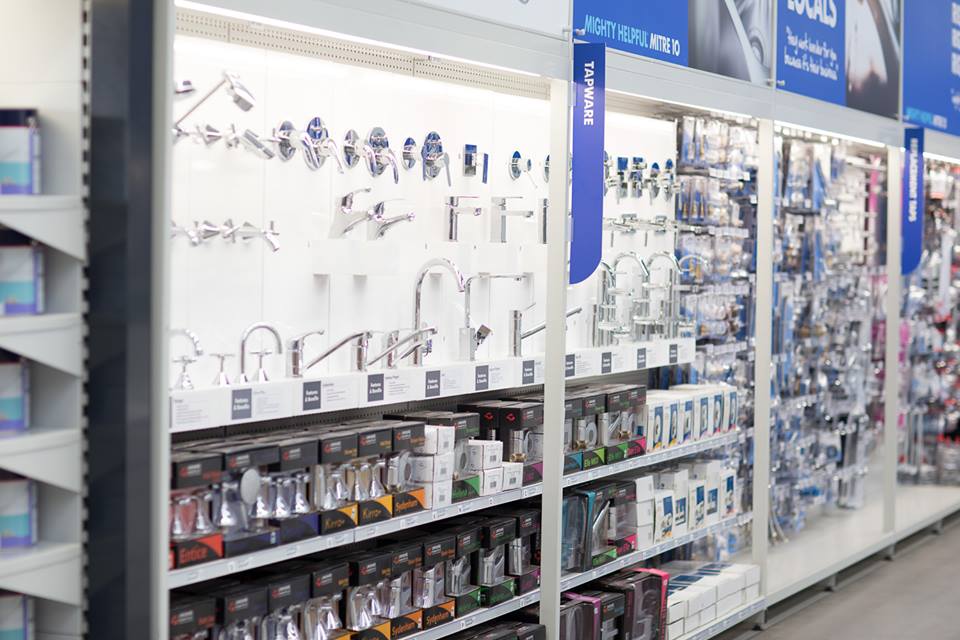 Products advice is available from the trained friendly staff at Narrabeen, Mona Vale and Avalon Johnson Brothers Mitre 10.
Click on logo to visit Johnson Brothers Mitre 10 website
Johnson Bros Mitre 10 - Avalon (02) 9918 3315
Johnson Bros Mitre 10 - Mona Vale (02) 9999 3340
JBH Timber & Building Supplies (02) 9999 0333
JBH Fencing & Landscape Supplies (02) 9970 6333
www.johnsonbros.com.au Online store: jbhmv.com.au

Bob, John and Robert Johnson, 2013 - photo by A J G.
All information and tips in this publication are of a general nature only and neither Johnson Brothers Mitre 10 or Pittwater Online News does not warrant the accuracy or completeness of the information and tips in this publication. This publication is not intended to be a substitute for expert advice.
Johnson Brothers Mitre 10
advises you to always consult an experienced and qualified person when undertaking jobs of this kind (including consulting a qualified tradesperson such as an electrician or plumber where relevant expert services are required).
You should also consider any safety precautions that may be necessary when undertaking the work described in this publication (including wearing any necessary safety equipment such as safety glasses, goggles or ear protectors or hard hats). The information and tips in this publication are provided on the basis that
Johnson Brothers Mitre 10
and
Pittwater Online News
excludes all liability for any loss or damage which is suffered or incurred (including, but not limited to, indirect and consequential loss or damage and whether or not such loss or damage could have been foreseen) for any personal injury or damage to property whatsoever resulting from the use of the information and tips in this publication.
Pittwater Online News and
Johnson Brothers Mitre 10
also advises there may be laws, regulations or by-laws with which you must comply when undertaking the work described in this publication. You should obtain all necessary permissions and permits from council and/or any other relevant statutory body or authority before carrying out any work. Major projects published in this publication always list these and/orlinks to where you may research what your own project requires to meet regulations.