June 2 - 8, 2019: Issue 407
Keeping Your Garden Dewful During Times Of Water Restrictions And Drought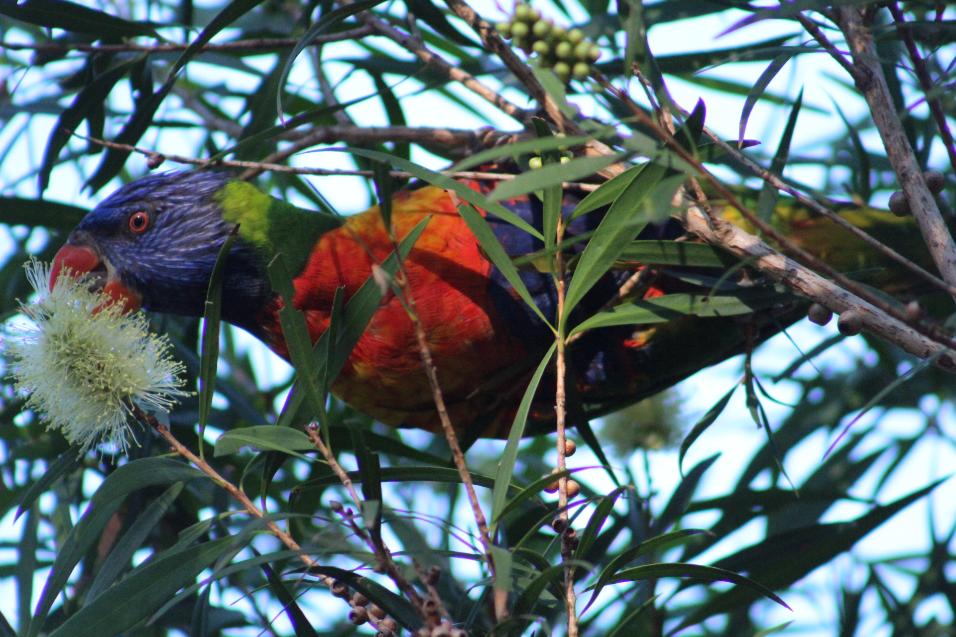 The State Government has announced water restrictions will commence from June 1st this week. These are Level 1 water restrictions which means residents and businesses are not able to:
use standard sprinklers and watering systems at any time
leave hoses running unattended
wash vehicles and buildings with a hose that isn't fitted with a trigger nozzle or high pressure cleaning equipment
clean hard surfaces such as paths, driveways and paved areas with a hose as part of general clean.
Obviously people may still hand water under these restrictions, which is best done in the morning.
One way to reduce our need to be constantly watering plants during extended dry spells is to capture what comes naturally - dew. Of course, promoting dew to stick around is not a great idea if you live in an area where that dew is likely to be filled with pollutants as that will encourage plant disease.
If you live in an area with clean air the benefits are great, including (1) Supplying important water resource. In the arid and semiarid regions or in the dry season, dew is the main or the only water resource because of its higher frequency and sustaining time comparing with the precipitation, which keeps the organic synthesis and metabolism, accelerates the increase of biomass in plants. (2) Regulating inner water of plants. The function of dew on regulating inner water of plants includes the following several aspects based on related studies: helping plant to rapidly activate photosynthetic activity during desiccation and rehydration; supplying a moisture environment in repairing embryo DNA of seeds, maintaining seed viability under harsh desert conditions; regulating the transpiration pressure and helping the wilting plant arrive a higher steady restoration state; etc. (3) Improving water balance of soil. There is an indirect effect of dew on plant through improving water balance of soil. On one hand, dew forms on the soil surface or drops into the soil from the nearby plants, becoming an importing water resource. On the other hand, the soil evaporation decreases along with dew event appears, leading a mitigation of soil water tension to some extent. [1.]

In Israel, where water scarcity has been a way of life for decades, Tal-Ya ("God's dew" in Hebrew) manufactures trays that capture dew and funnel it to plants, often tree crops. The 28-by 22-inch polypropylene trays trap air underneath themselves as well, insulating plants from extreme temperatures and catching moisture evaporating from the earth to create a perpetually moist soil pocket around the roots. They also block weeds that would otherwise compete with crops for water.
The trays can reduce water use by up to 90% although 50% is more typical. They can also reduce fertiliser use by 30% because the trays direct the nutrient straight to the plant's roots. Tal-Ya states that its trays last for up to 10 years and are 100% recyclable. Since beginning commercial production in 2013, farmers in Israel, the United States, China, Chile, Georgia, Sri Lanka, and Australia have adopted them according to the company's web site.
So how do we funnel what water is available into our plants and make soil so it can retain what water is available?
1. Mulching
Taking care of the soil itself is a great beginning. All soils, including the clay soils many Pittwater gardens have, will benefit from incorporating some green matter into them and this in turn helps those soils retain moisture. Also ensuring adequate groundcover of mulch or spreading ground cover plants will keep the soil moist for longer. There are some tips on this in: Spring Garden Prep: Soil Care
COMPOST STARTER BLOCK: $9.95 - 45L block expands after adding water. Coir fibre with slow release fertiliser for better results. Helps homes with small yards, due to less grass and leaves. Easy carry handle.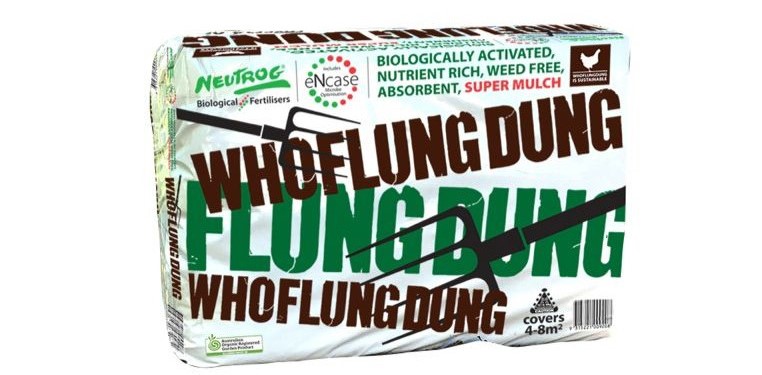 NEUTROG WHOFLUNGDUNG MULCH 20KG: $18.99 - Biologically activated. Nutrient rich. Weed free & absorbent mulch.

2. Capturing Dew
In Queensland gardeners having been collecting 70-80 litres of dew, even on drier nights, for well over a decade now. Those colder crisper Winter nights create a big dewfall - especially on your roof!
The principle behind this is to harvest that dew that collects on your roof with those who have metal rooves likely to see more dew collecting than the tiled roof, although these will still provide dew water too. As the sun rises in the morning and the temperature does too, if enough dew has formed, it travels down the roof in to the rain gutters and then into your collection points - whether this is buckets under the stormwater pipe or having these directed into a rainwater tank or pond for reuse. It's really that simple.
Visit: DIY Summer Projects: Install A Fountain Or Water Feature
Tip: make sure your gutters are clean and covered with a leaf guard so you don't end up with a lot of organic detritus in you water.
Tip: check your gutters don't have any leaks - you don't want to lose all that precious dew.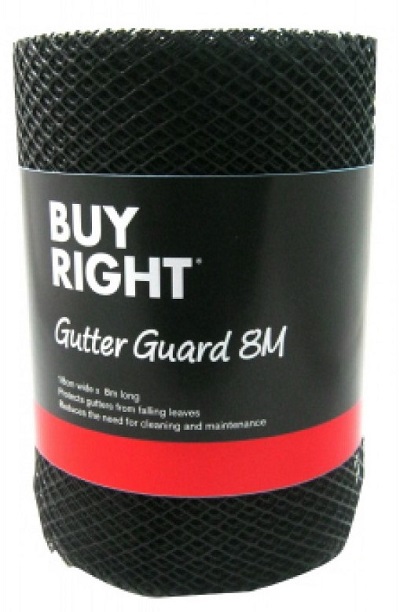 BUY RIGHT® GUTTER GUARD 8M: $2.90 SELLEYS 300G ROOF & GUTTER SILICONE SEALANT SURFMIST: $13.00
both available from Johnson Brothers Mitre 10

3. Plant Choice
Although many native plants still require some water, they won't need as much as thirstier varieties that haven't adapted to local conditions.
Westringia 'Grey Box' was crowned Plant of the Year for 2015 at the prestigious Nursery and Garden Industry Australia Awards. The judges were impressed with this plant's environmental qualities. Incredibly robust, tolerating drought, frost, salt winds, humidity and periodic wet feet, it has been tested in extreme cold and heat, performing well in many different climate zones in Australia.
This plant has year round grey foliage provides colour contrast and masses of white flowers are displayed from September to May. Grey Box is brilliantly tough, fast to establish and easy to maintain as it has a naturally compact, dense habit, making it ideal for use as a neat low hedge, rounded clipped ball shapes, for garden borders or in pots. Reaching 45-55cm high and wide unpruned, but can be kept at a tidy 30cm if pruned one to three times per year.
Feed in spring and autumn using a good Natives plant food that is low in phosphorus and specially formulated for use on natives and will give plants a quick nutrient boost as well as continuous feeding for up to 6 months. For more information on Westringia Grey Box go to www.ozbreed.com.au. Also available: Tips for Growing a Native Garden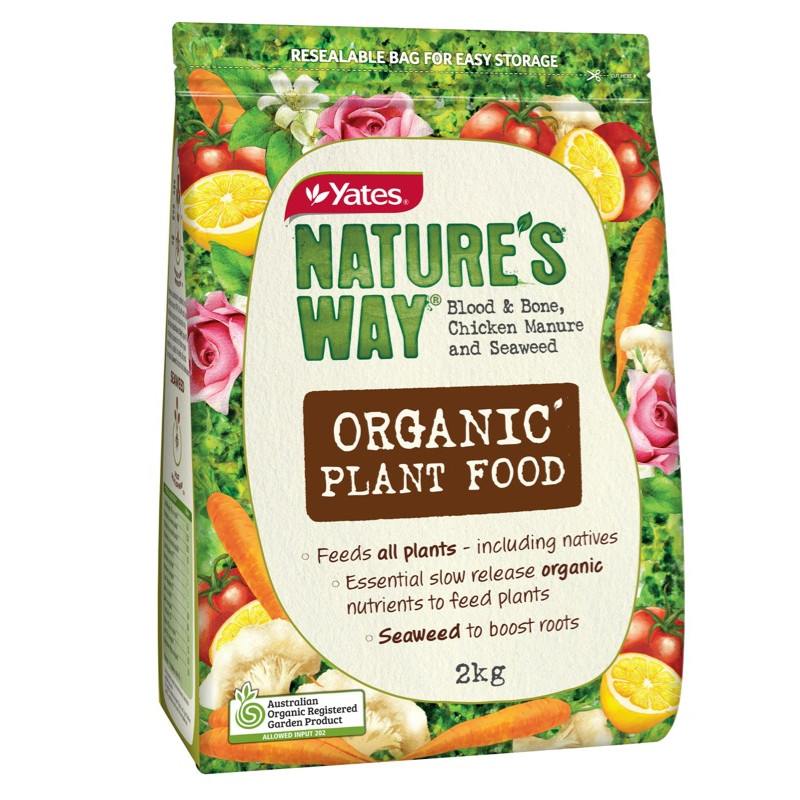 YATES NATURE'S WAY 2KG ORGANIC PLANT FOOD: $13.95

4. Plant Care during Cold Dry Winters
In cool zones protect young or tender plants from damage by making some temporary shelters using stakes and off-cuts of shade-cloth or woven textile frost cloth. Using a product such as Yates Waterwise Droughtshield sprayed over the foliage and branches also offers a protective layer which reduces the severity of damage on sensitive plants.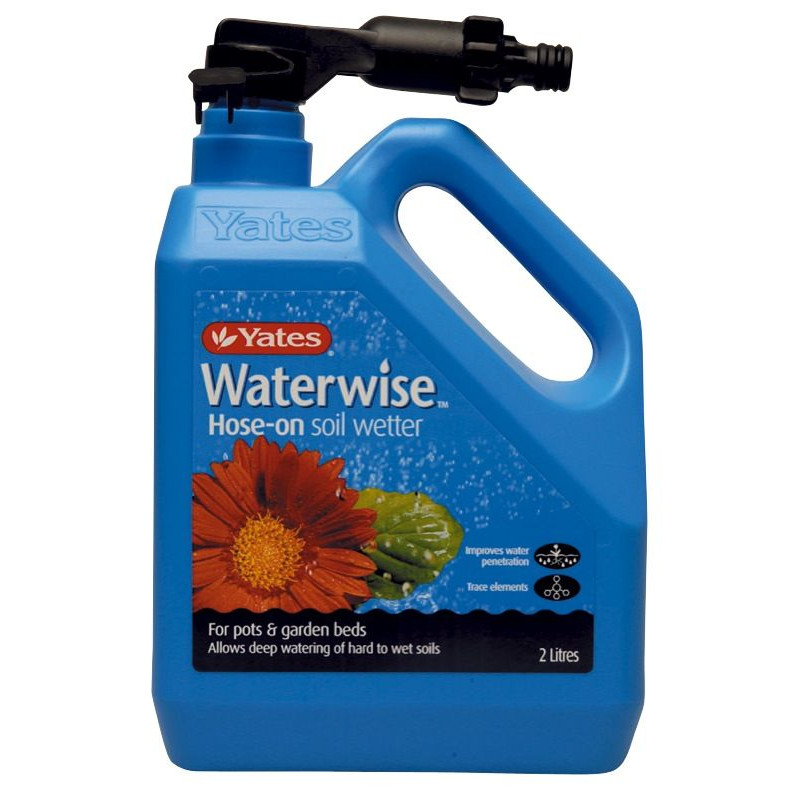 YATES WATERWISE HOSE-ON SOIL WETTER: $16.66
2L. For garden beds and potted plants. Improves moisture penetration and spoil structure.
Cool air and evening dew favour fungal problems on ornamental plants. Check the foliage of sweet peas and begonias for a whitish powdery film on the leaves. Often it's the older leaves which are worst affected. Treat powdery mildew using a Rose Shield Insect & Disease Spray, which contains a systemic broad spectrum fungicide. Healthy plants are less likely to be susceptible to disease, so keep plants actively growing using regular applications of a Liquid Plant Food.
Indoor plants require much less water during the cooler months. Wait till the soil surface is dry to touch, then apply water, draining off any excess. Water sitting in saucers under indoor plants during winter spells trouble. Move indoor plants well away from heaters and an occasional mist of water over the foliage helps maintain humidity.
Potted flowering indoor beauties like Cyclamen and Phalaenopsis – Moth Orchids – will benefit from regular applications of half strength a Liquid Plant Food which encourages healthy leaf growth and lots of beautiful flowers.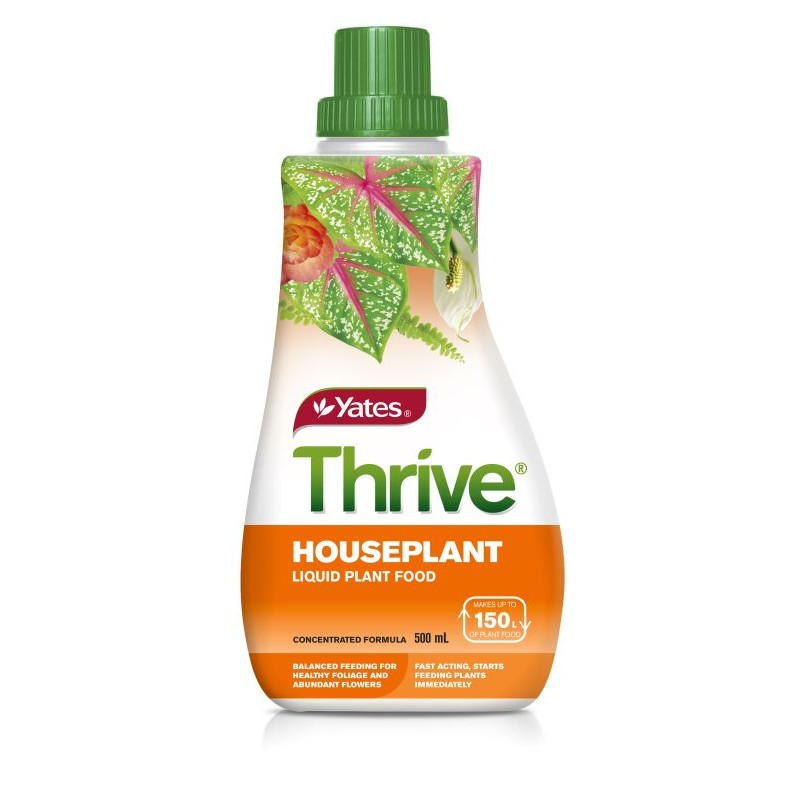 YATES THRIVE LIQUID PLANT FOOD 500ML: $9.99
500ml. Concentrate. Houseplant, tomato or vegie & herbs
Cymbidium Orchids really come into their own during winter with flamboyant displays of gorgeous blooms. In autumn, bring them out into the sunshine as the flower spikes develop. Flower spikes can be supported with a small stake, or left to arch over naturally. Continue feeding fortnightly with a Soluble Fertiliser and enjoy the display as the buds unfurl.
Free plants!
After pruning deciduous shrubs and climbers such as hydrangea, grapevines, wisteria, currants and roses, don't toss away the trimmings – they make excellent hardwood cuttings. Here's how:
Select stems pencil thickness or bigger, and make cuttings 15 to 20 cm long.
Cut just above a leaf node (where the leaf joins the stem), count down three to five leaf nodes then cut just below a leaf node at the base.
Orientation of your cuttings is important, so to note which way is up make a slanted cut at the top and a straight cut at the bottom.
Fill pots with a Seed Raising mix, dibble holes around the edge.
Water in well. Place the pot in a sheltered well lit position or a small greenhouse, which will help keep the cuttings moist.
Cuttings can be potted up into individual pots when roots and shoots appear in around 6 months.
GARDMAN 3 TIER MINI GREENHOUSE: $29.99
69W x 49D x 126Hcm. Sturdy steel frame. NB: does not include pots and plants.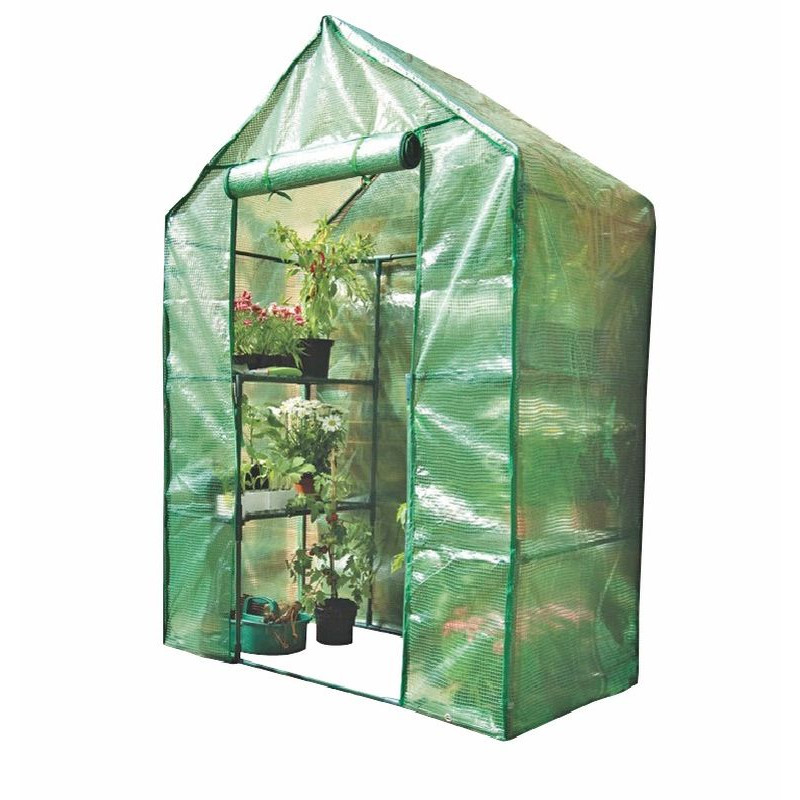 ECONOMY COMPACT WALK IN GREENHOUSE: $99.00
1950(H) x 730(D) x 1430(W)mm
Reference
1. Ye, Y. and Peng, S. (2011) Review of dew action effect on plants. Shengtai Xuebao/Acta Ecologica Sinica 31, 3190–3196.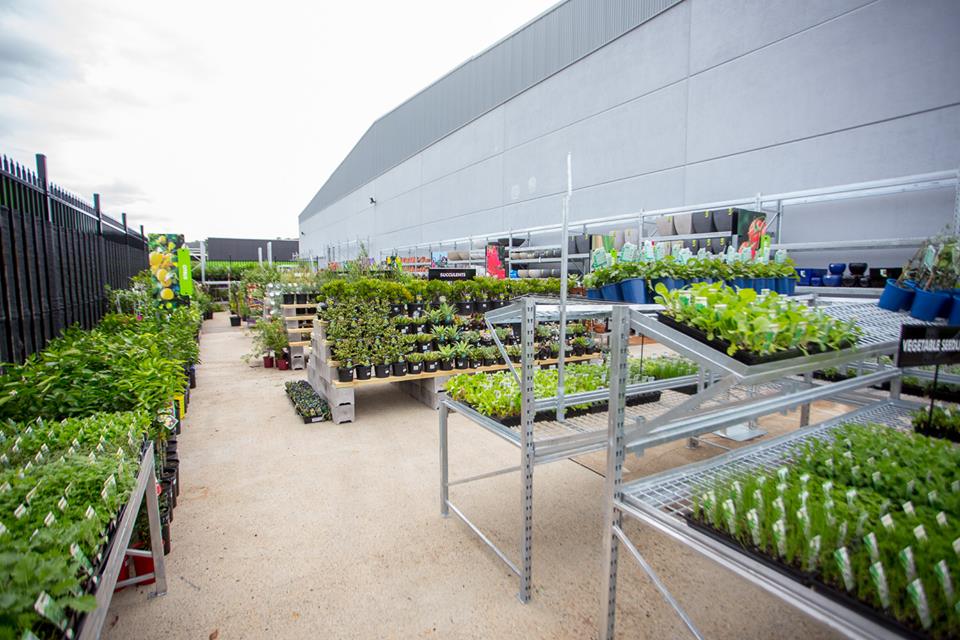 Green Life Garden Centre at Johnson Brothers Mona Vale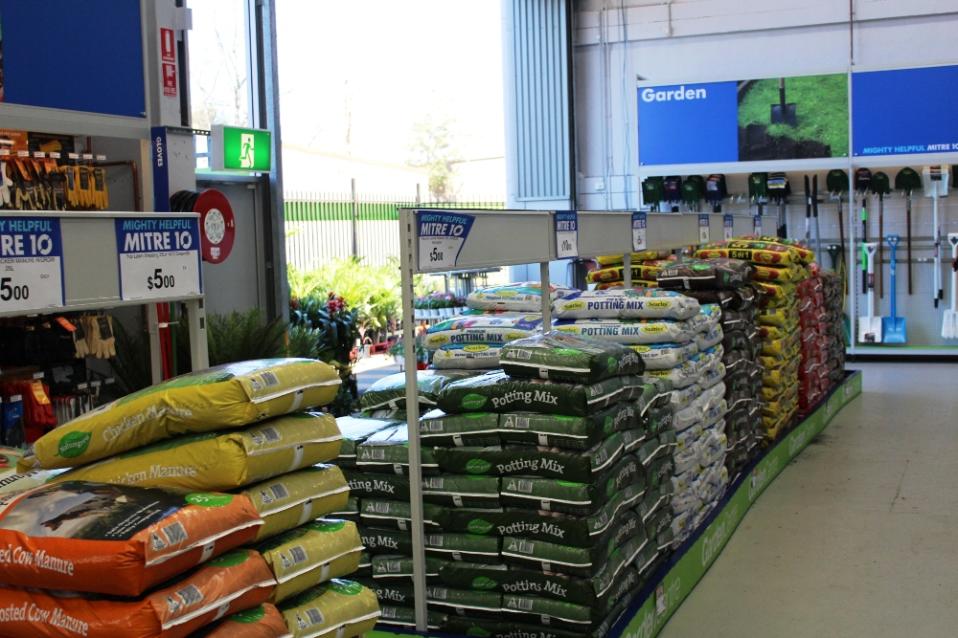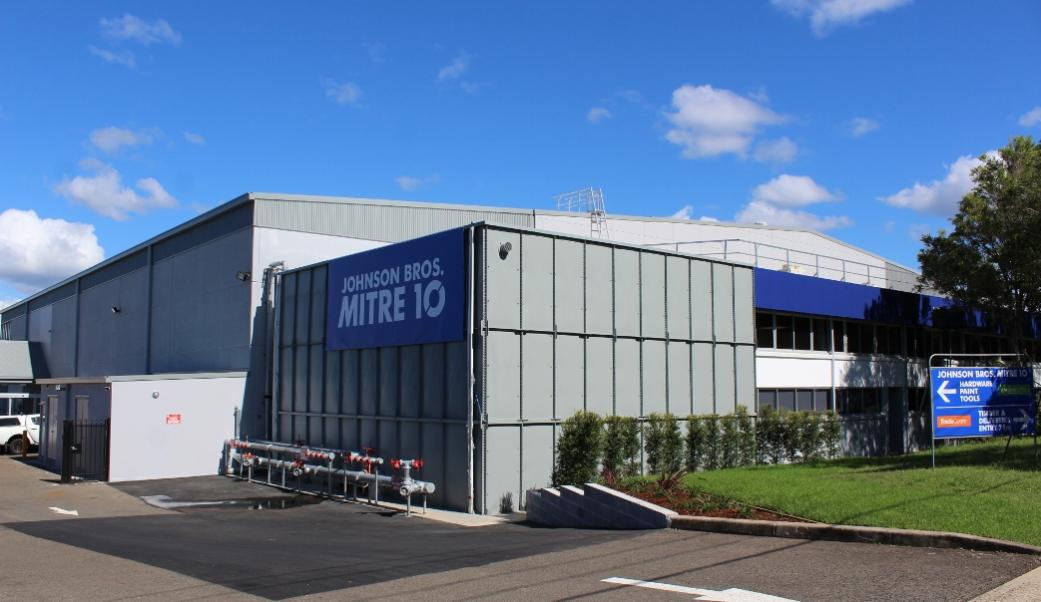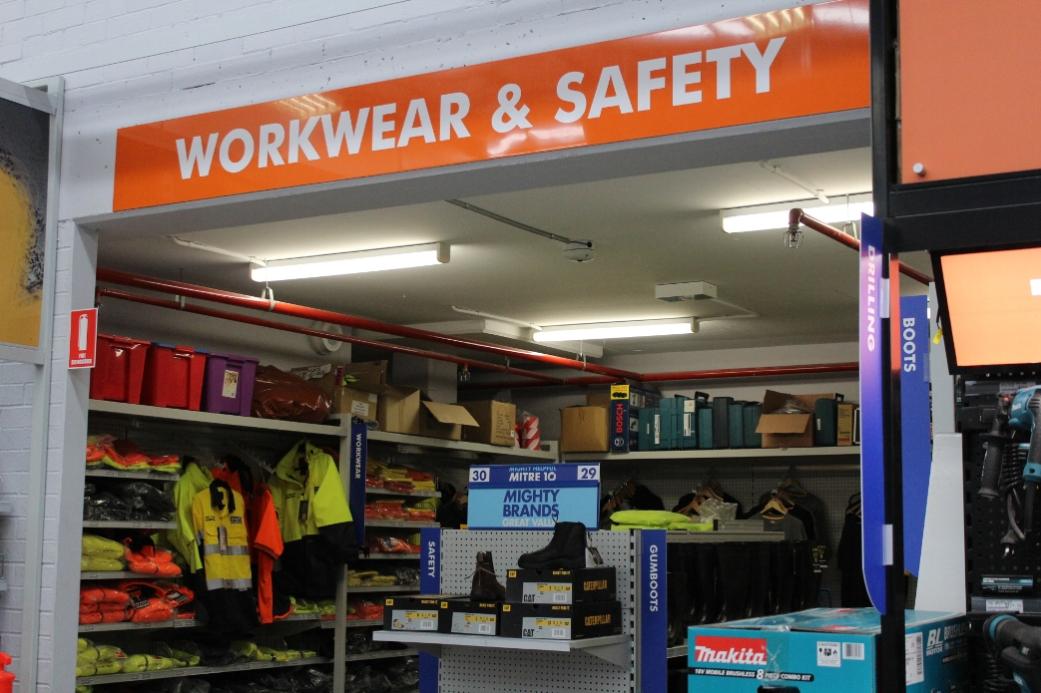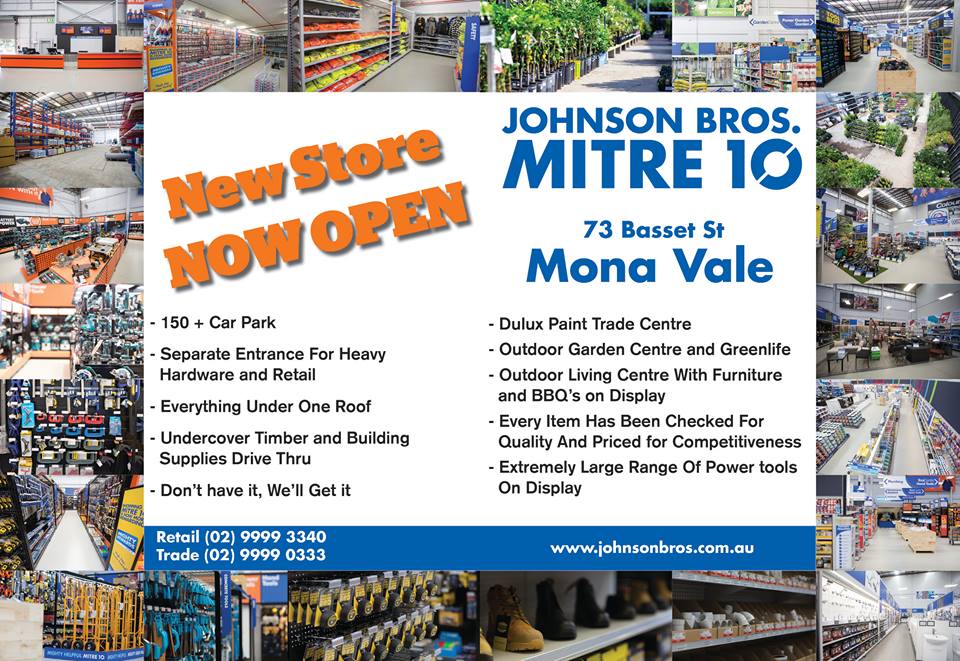 Johnson Brothers Mitre 10 New Store
73 Bassett Street
Mona Vale - Online Store: Jbhmv.Com.Au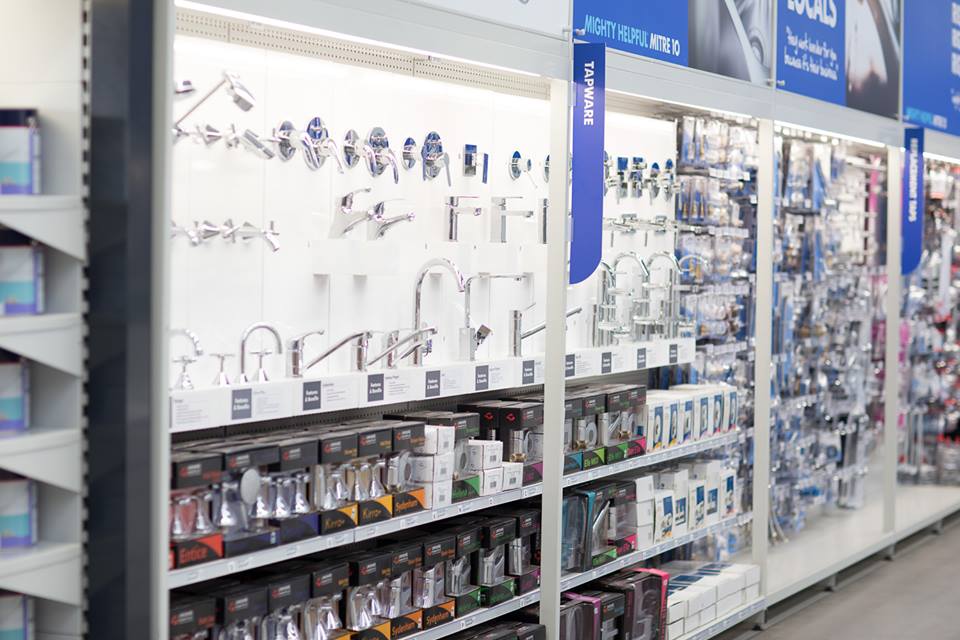 Products advice is available from the trained friendly staff at Narrabeen, Mona Vale and Avalon Johnson Brothers Mitre 10.
Click on logo to visit Johnson Brothers Mitre 10 website
Johnson Bros Mitre 10 - Avalon (02) 9918 3315
Johnson Bros Mitre 10 - Mona Vale (02) 9999 3340
JBH Timber & Building Supplies (02) 9999 0333
JBH Fencing & Landscape Supplies (02) 9970 6333
www.johnsonbros.com.au Online store: jbhmv.com.au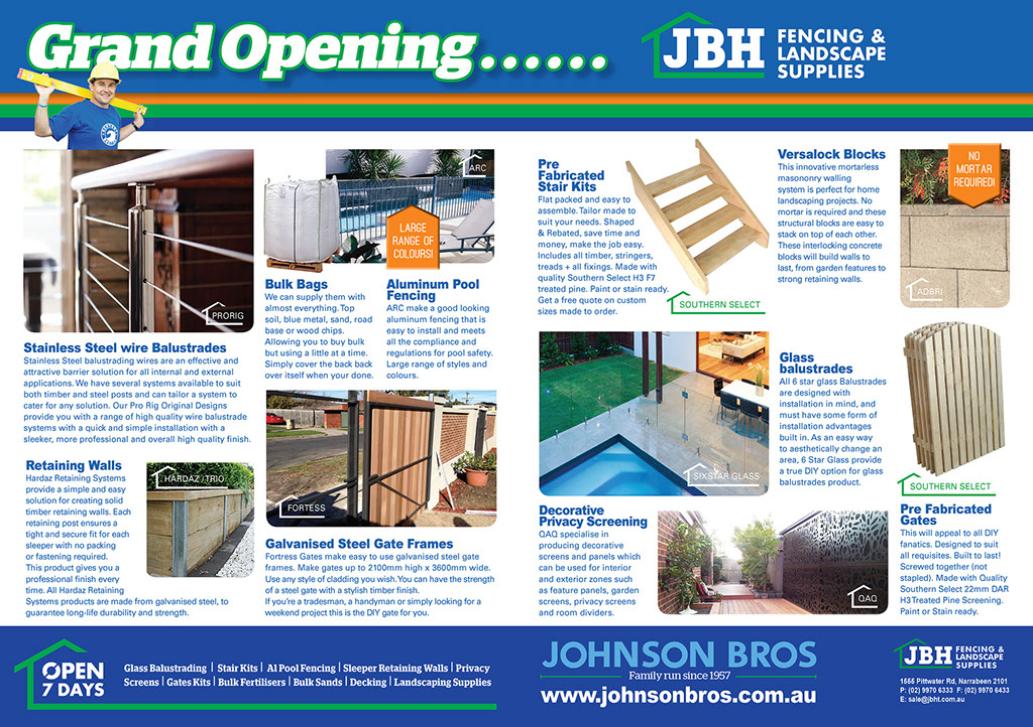 Important
All information and tips in this publication are of a general nature only and neither Johnson Brothers Mitre 10 or Pittwater Online News does not warrant the accuracy or completeness of the information and tips in this publication. This publication is not intended to be a substitute for expert advice.
Johnson Brothers Mitre 10
advises you to always consult an experienced and qualified person when undertaking jobs of this kind (including consulting a qualified tradesperson such as an electrician or plumber where relevant expert services are required).
You should also consider any safety precautions that may be necessary when undertaking the work described in this publication (including wearing any necessary safety equipment such as safety glasses, goggles or ear protectors or hard hats). The information and tips in this publication are provided on the basis that
Johnson Brothers Mitre 10
and
Pittwater Online News
excludes all liability for any loss or damage which is suffered or incurred (including, but not limited to, indirect and consequential loss or damage and whether or not such loss or damage could have been foreseen) for any personal injury or damage to property whatsoever resulting from the use of the information and tips in this publication.
Pittwater Online News and
Johnson Brothers Mitre 10
also advises there may be laws, regulations or by-laws with which you must comply when undertaking the work described in this publication. You should obtain all necessary permissions and permits from council and/or any other relevant statutory body or authority before carrying out any work. Major projects published in this publication always list these and/orlinks to where you may research what your own project requires to meet regulations.