November 28 - December 4, 2021: Issue 520

Our Youth page is for young people aged 13+ - if you are younger than this we have news for you in the Children's page. News items and articles run at the top of this page. Information, local resources, events and local organisations, sports groups etc. are at the base of this page. All Previous pages for you are listed in Past Features
For you this week: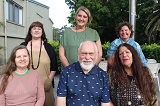 Profile of the Week
Avalon Beach Culture Collective Inc
On Facebook: www.facebook.com/AvalonBeachCultureCollective
Website: abculturecollective.com
Email: ABCCAvalon@gmail.com
Some 30 odd dedicated volunteers have been beavering away in the background since Roger Treagus called our first meeting of the Avalon Beach Centenary Committee, way back in June, pre lockdown.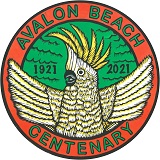 Both the Avalon Beach Art Exhibition (opening night Friday, 3 December, 2021) and Descendants of AJ Small with author Dr Jan Roberts of Remembering Avalon: Growing up in the 1940's and 50's – Avalon Golf Club (Sunday, 5 December, 2021) will be a soft launch opening. These will be followed by many events and interactive activities rolling out over the year December 21 – December 22, celebrating our Centenary, our indigenous and non indigenous history and culture, showcasing our local artists, musicians, performers and creatives, our wonderful volunteer community clubs and support groups, our local businesses and the wonderful natural environment we live in.

The initial list of planned events, projects and activities runs this week.
As our efforts have come from a dedicated group of community volunteers the challenge is always how to fund something wonderful out of nothing.
The Northern Beaches Council have approved our Grant Funding to cover some of our music events and fee waivers for the Dunbar Park Event.
Thankfully LJ Hooker Avalon Beach has come on board as our Gold Sponsor and this has allowed us to confirm a large number of event activities.
We are also grateful to Barrenjoey Insurance Brokers, Avalons Organics, Chambers Cellars, Oceana Traders for their sponsorship, Jen Hill at Avalon Art Gallery for the Graphic Design work and in collaboration with Cindy Goode for mounting a wonderful showcase of our local artists, and Barrenjoey Designs for design formatting and support for flag and banner production.
To begin with though, a little about the Avalon Beach Culture Collective.
As we no longer have a Business Chamber that can easily roll out these events, we have registered the Avalon Beach Culture Collective Inc. as an incorporated not-for-profit association.
The Mission Statement, which we have left as open as possible to cover a wide range of community activities/events is listed in our ABCC Profile page. This gives us a legal entity for fund raising, grants and sponsorship to cover some of the Avalon Beach Centenary events.
This also allows the capacity to offer a structure to set up sub committees to roll out other projects, i.e.; if a group of VERY dedicated volunteers wanted to run Avalon Market Day we could offer them a structure to organise the event.
We have left the definition of Culture open as we want to support people in the community to undertake a wide range of projects.
Membership is now open and set at $25 - the ABCC Avalon Beach 100 t-shirts are also available to order; details, Membership forms and order forms and more is in our ABCC profile this Issue.
What If - Colbie Caillart
As heard in Letters to Juliet - Summer commences this week kiddliewinks - Live it up!
Nazare ALIVE - The Best Paddle Day EVER!
Published November 27, 2021 by Tim Bonython/Surfing Visions
NSW Rugby Union State 7s Championships 2021 U15's and U17's: Warringah and Manly + 2021 NSWJRU AGM Notes
The NSW Junior Rugby Union State Sevens Championships at Forster on Saturday and Sunday, November 20 and 21.

For the Warringah Rats Junior Rugby Union the NSW Youth 7s State Championships has become one of the highlights of the Season. A meticulously organised event with lots of great rugby on display and smiles on the faces of our rugby community.
Warringah's U17 Boys were undefeated State Champions, beating Hunter, Mid North Coast, Gordon, Eastwood and Manly along the way. An outstanding achievement by them, and the first ever State Sevens title for Warringah Juniors.
This weekend was 7 years in the making. A team of mates playing together and staying together through the tough times makes the victory so much more enjoyable. Working hard as mates, winning well as a team.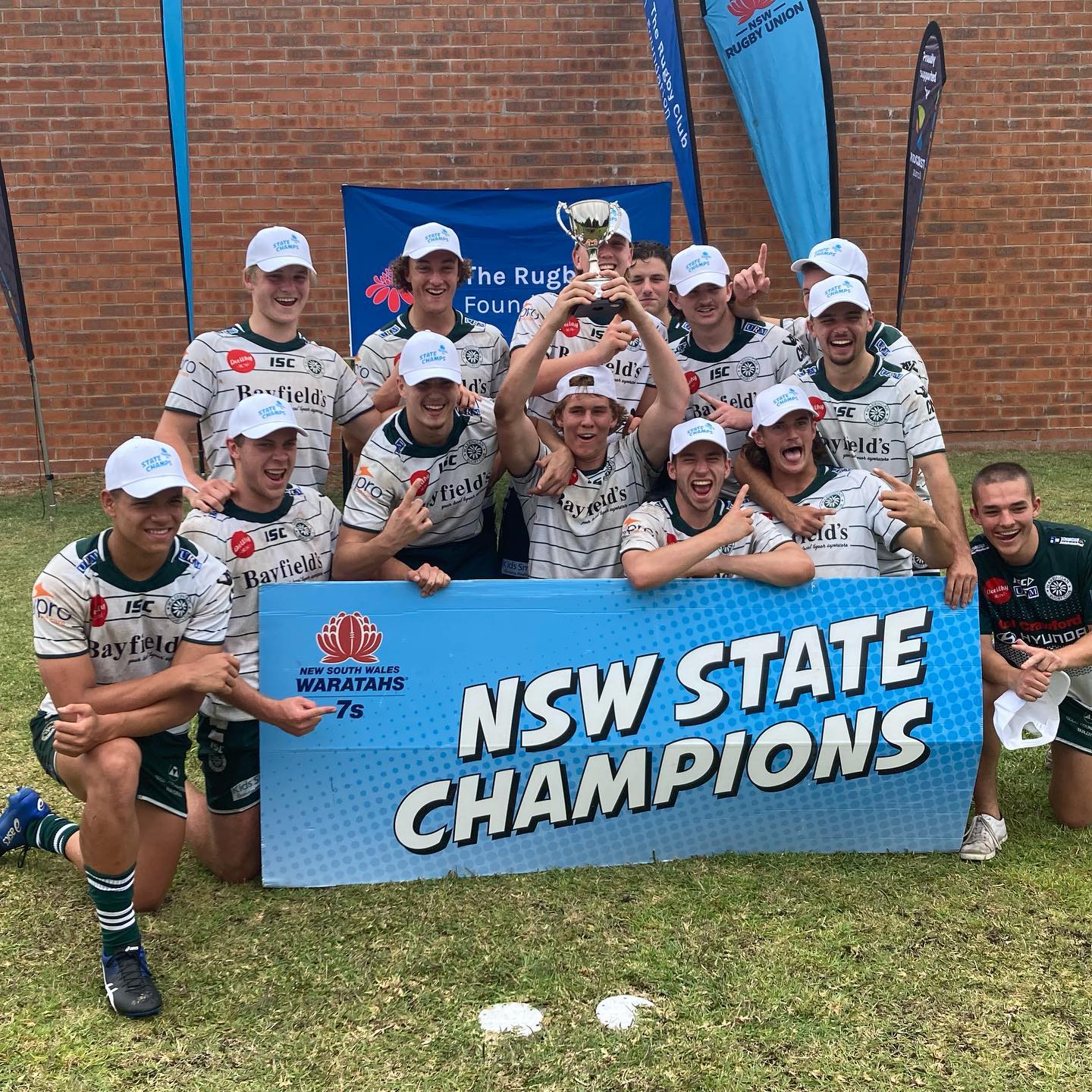 Photo: Warringah Rats Junior Rugby Union

Warringah's U15 Boys continue to improve, winning the Plate Final, which was coincidentally the same result the current U17s had 2 years ago. This group of fine young men that continue to grow and develop as rugby players and humans.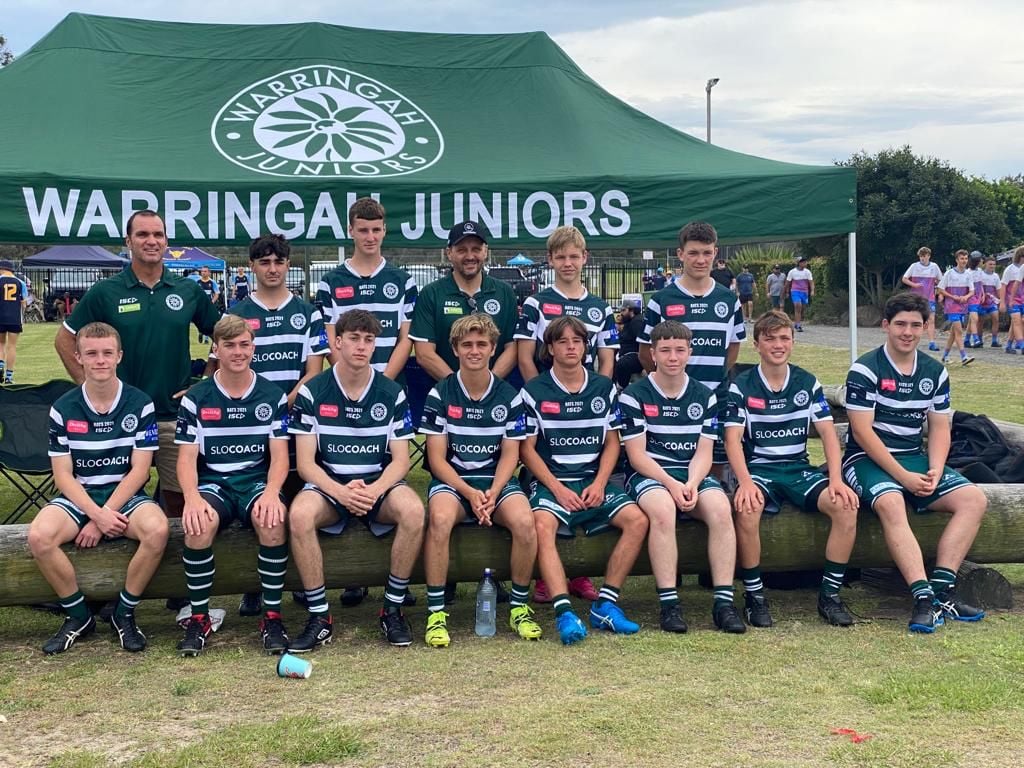 Warringah Rats Junior Rugby Union

Massive thanks to everyone involved that helped make the weekend such a resounding success. Doylo, Junior and the team from NSW Rugby did an amazing job organising and running the weekend. Thanks to the mighty Forster Tuncurry Dolphins for hosting the event, its always a pleasure to come and spend time in Forster/Tuncurry. Thanks to all the coaches and managers for preparing the teams, and looking after them over the course of the weekend. Thanks to all the parents and family for everything you do, it doesn't go unnoticed. And a special thanks to all the players for your commitment to Rats rugby, and representing Warringah with pride both on and off the field.
Already looking forward to 2022 - NSW Junior Rugby Union!!
The Wahu Manly Mermaids and Manly Marlins U15's are also now State Champions.
After an fantastic weekend in Forster representing Manly in the NSW 7s State Championships these amazing U15s Girls went through undefeated (6 from 6) to claim the NSW 7s State Champs title.
Coming into the competition with the smallest and youngest squad in the comp with 5 x 13 year old girls and 4 x 14year old all the girls showed their amazing skills and potential all weekend with some dazzling display of running and breakdown rugby. Awesomely coached and Managed by Buck and Leischa Gray it allowed for the girls to showcase their amazing skills.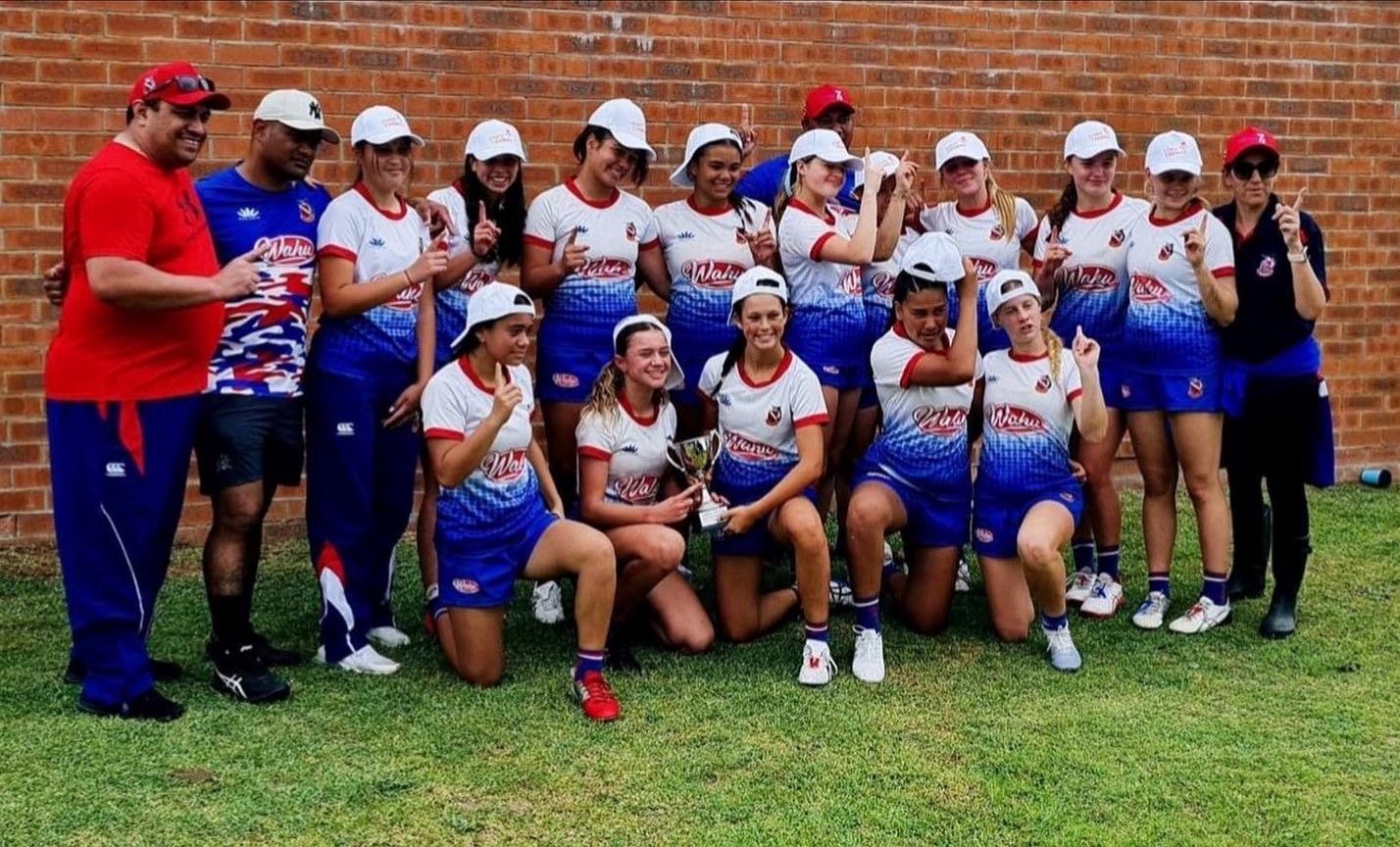 Photo: Manly JRU

Photo: Manly JRU

Thank you to all the Manly coaches and parents and a huge and special thank you David Beat for being instrumental in getting Manly to Forster in 2021.
Congratulations to all teams, U15s finishing first in the state and U17s on some great playing and commitment to the game. Manly juniors are looking strong for the 2032 Olympics.
Thank you to our coaches and managers, great weekend team.
U15 girls - Coach Buck Gray & Manager Leischa Gray
U15 boys - Coach Harry Berryman & Manager Craig Poynton
U17 girls - Coach Stevie Berryman & Manager Andrew Bullman
U17 boys - Coach Tua Marsters & Manager Jodie Marsters.
Special mention to the very important support crew - Put Berryman, Matty Burke, Mania Marsters, Brad Fittler, Chas Tonga, Michael Donaghy, who all played a very important role.
Our camera and film crew - Carl Petersen & Tiahn Watters.
Add in and jersey designer Paladin Sports, James Hilterbrand, Georgia Grey, Ally Bullman. The very important parents.
Video below.
NSWRU Youth 7s squads
On Thursday November 25theveryone who have been selected in the NSWRU Youth 7s squads was announced. Congratulations to local players who will form part of this.
NSWRU Under 15 Youth Boys 7s Squad
First Camp – Saturday 4th and Sunday 5th December, Location TBA
Jarrah Bell
Tomoko Berryman-Black
Sam Blank
Charlie Boyle
Anthony Dean
Zach Fittler
Marshall Le Maitre
Xavier Leota
King Manu
Corey Mcdougall
Casey Mclean
Daniel Mefou
Harry Middleton
Tuaomaliemavaitoelau Patea
Jojo Justin Pese
Charlie Poynton
Will Rylands
Itula Seve
Mitchell Sweet
Sam Talataina
Jack Tully
Daniel Usumaki
Nathan Vaughan
Joe Walsh
Baxter Warner
NSWRU Under 17 Youth Boys 7s Squad
First Camp – Saturday 4th and Sunday 5th December, Location TBA Second Camp – 24th and 25th January, Location TBA
Leo Bassingwhaite
Ollie Cummins
Faalentino (Tino) Jahnke-Tavana
Thomas Klem
Thomas Livingstone
Tyrese Lokeni
Henry Mann
Maxwell Marsters
Hamish McDonald
Jesse McLean
Sam Mitchell
Rory Morgan
Omar Nourredine
Doug Philipson
Rio Portersheen
Charlie Poynton
Jekope Sovau
Angus Staniforth
Savelio Tamale
Josiah Vatubua
Joe Walsh
Finn Watkins
NSWRU Under 17 Youth Girls 7s Squad
First Camp – Saturday 4th and Sunday 5th December, Location TBA Second Camp – 24th and 25th January, Location TBA
U15's Girls will be notified of talent identification and invited into Rugby Australia's Emerging Talent Squad.
Sophia Addington
Lilli Boyle
Ally Bullman
Edie Burke
Ella Carlisle
Isobel Gosper
Georgia Grey
Martha Harvey
Olivia Herman
Chloe Jackson
Ella Koster
Kyanna Lokeni
Madison McAthur
Faitala Moleka
Lailani Montgomery
Ambryn Murphy-Haua
Aliyah Nasio
Ava Osland
Taytana Pati Ah-Cheung
Liliana Reardon
Sofia Saroukos
Piper Simons
Monalisa Soliola
Jesse Southwell
Manilita Takapautolo
Brooke Talataina
Georgina Tuipulotu
The 2021 NSWJRU Presidents report by Ben Gregory, who is standing down after 8 years in an executive role, 5 of them as president, published November 25, 2021 can be read in full here: https://www.nswjuniors.com.au/post/2021-nswjru-presidents-report
Mr. Gregory's 2021 Report informs us that NSWJRU have updated and replaced all our City vs Country Trophies and State Championship Shields. A sub-committee was formed to dedicate a number of the vacant Age group Shields to NSWJRU people who have had a major impact on State Champs history – a fitting way to honour their contribution. The Trophies are now known as;
NSWJRU State Gala
U10 Boys – The A.E.Fisher 'Spirit of Rugby' Shield
U11 Boys – The G.R.Paton 'Spirit of Rugby' Shield
NSWJRU State Championships
U12 Boys – The J.C.Degotardi Trophy
U13 Boys – The B.J.Gregory Shield
U14 Girls – The Phil Warner Trophy
U14 Boys – The Hawton Trophy
U15 Boys – The John Goddard Shield
U16 Girls – The Kerry Brady Shield
U16 Boys – The Chas Hansen Trophy
U18 Girls – The J.B.Carroll Shield
U18 Boys – The N.S.W.J.R.U Shield
NSWJRU City vs Country
U14 Boys – The Tim Gavin Shield
U14 Girls – The N.S.W.J.R.U Sponsors Plate
U15 Boys – The Steve Tuynman Cup
U16 Boys – The Ella Cup
U16 Girls – The Mahalia Murphy Shield
U18 Boys – The Michael Brial Cup
U18 Girls – The Grace Hamilton Shield
There is also the Dave McCormack Memorial Shield awarded to the best NSW Country player at the U14 City vs Country game.
For the record the State Champions in 2021 were;
U12 Boys – Warringah (held at Camden Rugby Park, Camden)
U13 Boys – Western Sydney Two Blues (held at Apex Oval, Dubbo)
U14 Girls - Western Sydney Two Blues (held at Boronia Park, Hunters Hill)
U14 Boys – Penrith (held at Endeavour Oval, Orange)
U15 Boys – Manly (held at St Lukes Oval, Concord)
U16 Girls – Penrith & Gold Coast Coomera (held at Boronia Park, Hunters Hill)
U16 Boys – Gordon (held at Rat Park, Narrabeen)
U18 Girls – Sydney University (held at Boronia Park, Hunters Hill)
U18 Boys – Randwick (held at Rat Park, Narrabeen)
Ben says the 2022 version of the State Championships will see the inclusion of the Country Champs and a NEW SJRU "Sydney" Championship to be held within the State Champs format over the June long weekend. A very exciting addition for the U14 and older age groups.
The Annual General Meeting of NSWJRU was held on Thursday, November 25, 2021
The Committee elected for 2022:
NSWJRU President - Andrew Hutton
VP Commercial - Tony Fisher
VP Reps - Ben Gregory
VP State Champs - Gary Paton
At the NSWJRU AGM the Committee had the honour of nominating their Patrons for 2022 and have named DARREN COLEMAN & GRACE HAMILTON as the Patrons of NSW Juniors for 2022. It doesn't get much better than that.
So you have the Head Coach of the TOP team in NSW - our Waratahs and the Captain of the Waratah Women Super W team and the Buildcorp Wallaroos both supporting the grassroots part of our junior game. Sensational!
2021 ARIA Awards: Local Winners Include Lime Cordiale + Angus & Julia Stone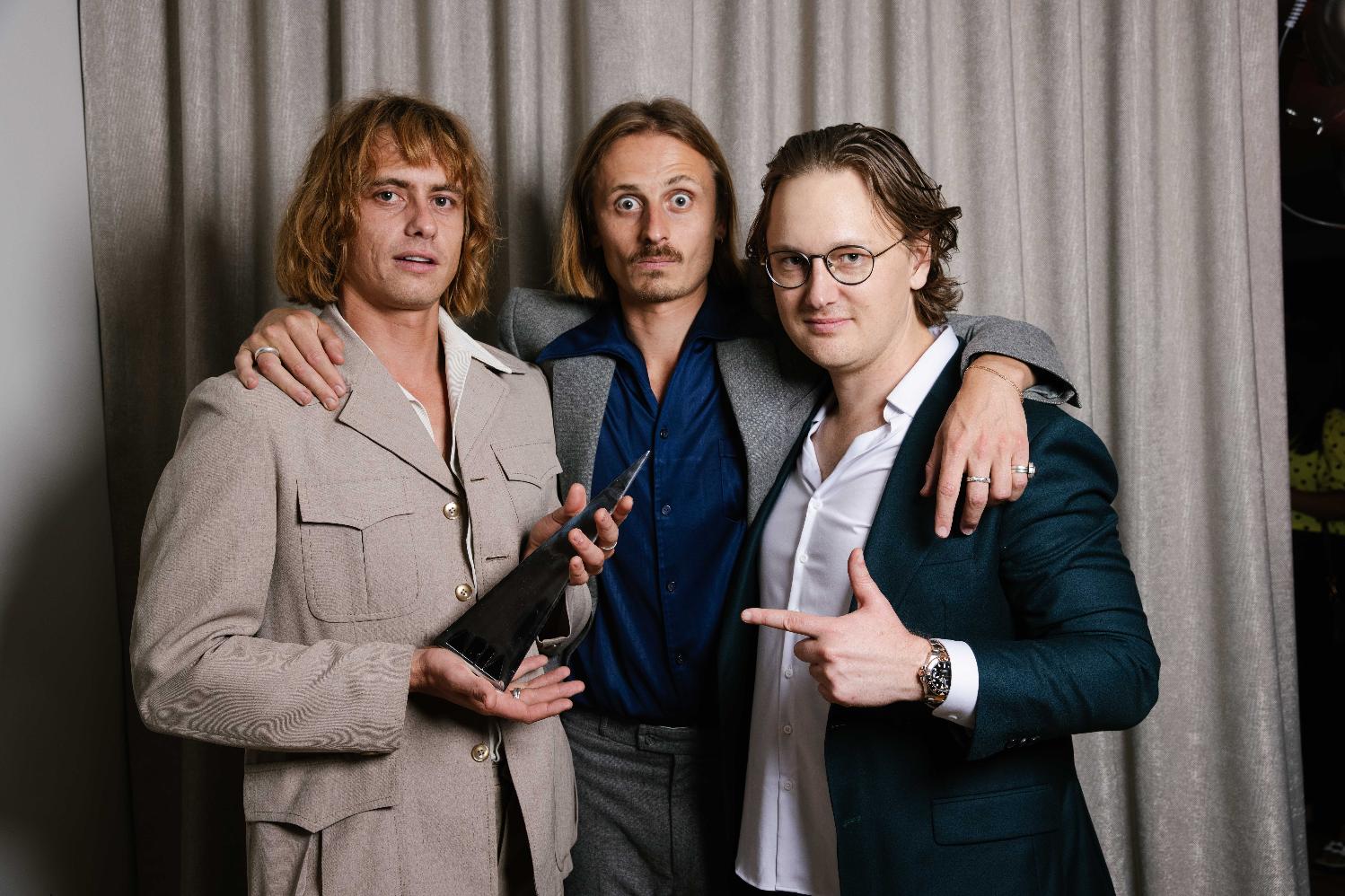 Louis and Oli Leimbach of Lime Cordiale and their manager Andrew Stone. Photo © ARIA - Australian Recording Industry Association Ltd.
The 2021 ARIA Awards in partnership with YouTube Music, was broadcast live from Sydney's iconic Taronga on Cammeraigal country and streamed around the world on YouTube on Wednesday November 24th.
This was a celebration of the incredible talent and diversity of this year's nominated artists, in what has been an extremely difficult year. Throughout the challenges and uncertainty 2021 has brought upon the music industry, Australian artists have continued to prove their extraordinary abilities to connect people through music.
For local artists its been a good ARIA's 2021 year.
Lime Cordiale won Best Australian Live Act presented by Heaps Normal for their 2021 Relapse Tour. The band played their biggest shows since the pandemic halted live music. Named after the deluxe edition of their 2020 album '14 Steps To A Better You (Relapse)', included six new songs or, as the band referred to them on social media, "6 more steps to better the you". This is Lime Cordiale's second ARIA Award after winning Best Breakthrough Artist in 2020.

In a nice twist, the award was presented by The Wiggles, with Anthony Field, Murray Cook and Jeff Fatt of former The Cockroaches fame, and sprung from Manly, beaming over the announcement. The newest member of The Wiggles, Tsehay Hawkins, 16, read out the winner.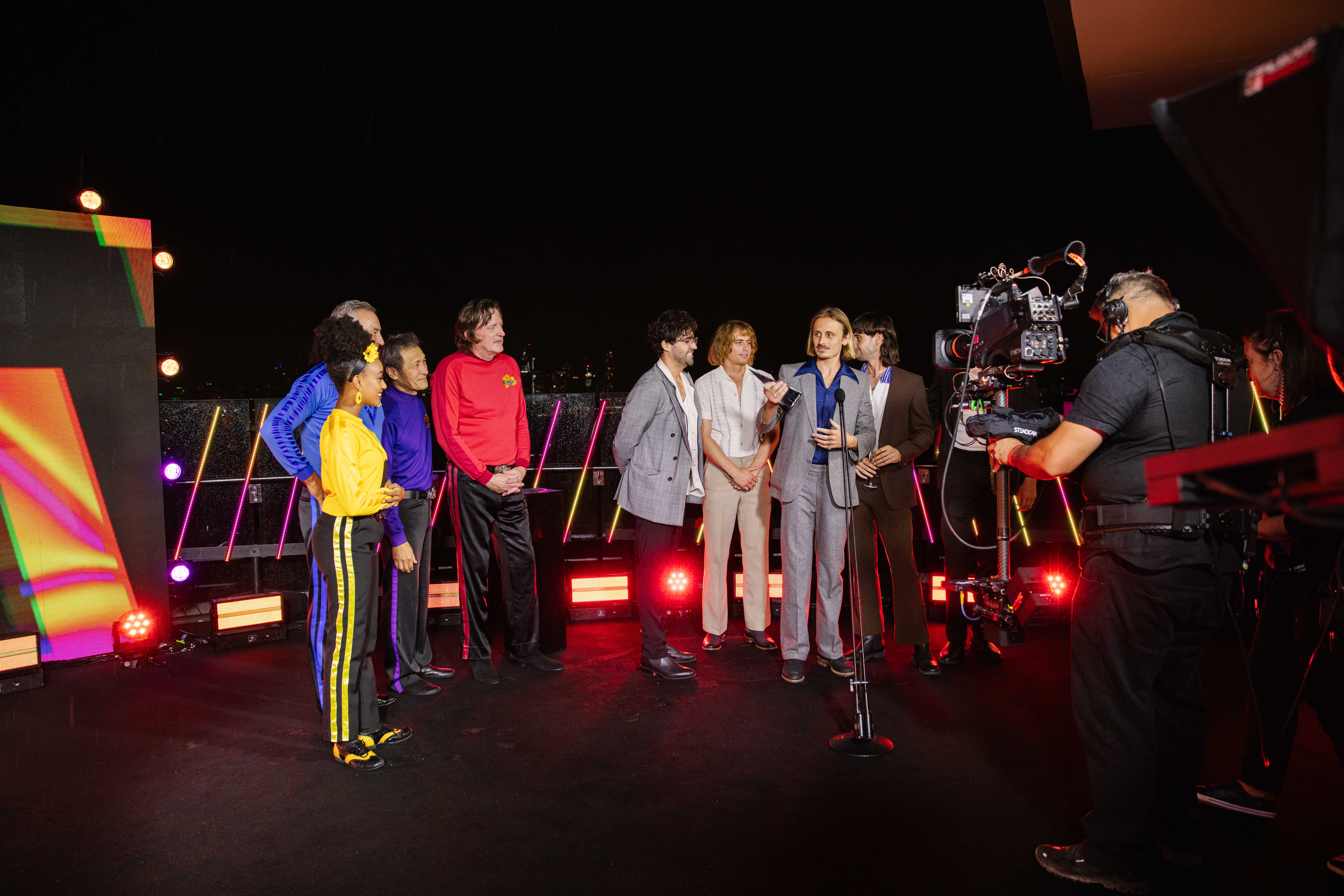 Photo © ARIA - Australian Recording Industry Association Ltd.

Angus and Julia Stone returned to the music scene together after almost four years and won Best Original Soundtrack or Musical Theatre Cast Album for their unexpected, unguarded, and unforgettable soundtrack to the Life Is Strange: True Colors video game. The sibling's hiatus allowed them to explore their own artistic endeavours, but their reunion on this soundtrack produced a piece that's a mix of their old and new work.
The In Memoriam segment of this Years' ARIAs featured Narrabeen-Collaroy Legend Doug Parkinson among other music luminaries such as Bert Newtown and the legendary Michael Gudinski and two members of the Party Boys, former Status Quo bassist Alan Lancaster and Warren McLean, Machinations, I'm Talking and the Divinyls, who used to rock out venues in our area.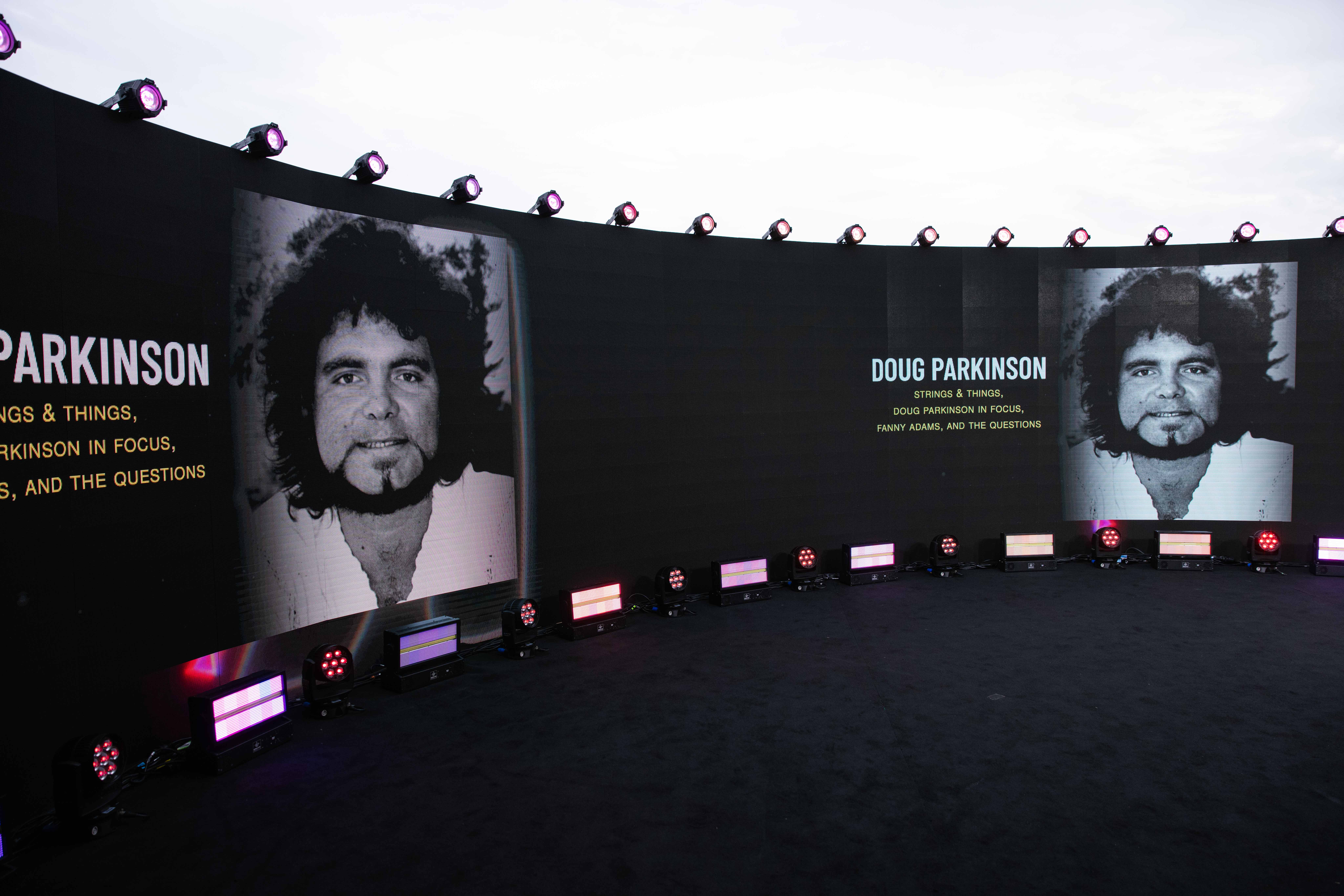 Photo © ARIA - Australian Recording Industry Association Ltd.
Milla Brown-Ruby Trew Win 2021 NSW Junior State Titles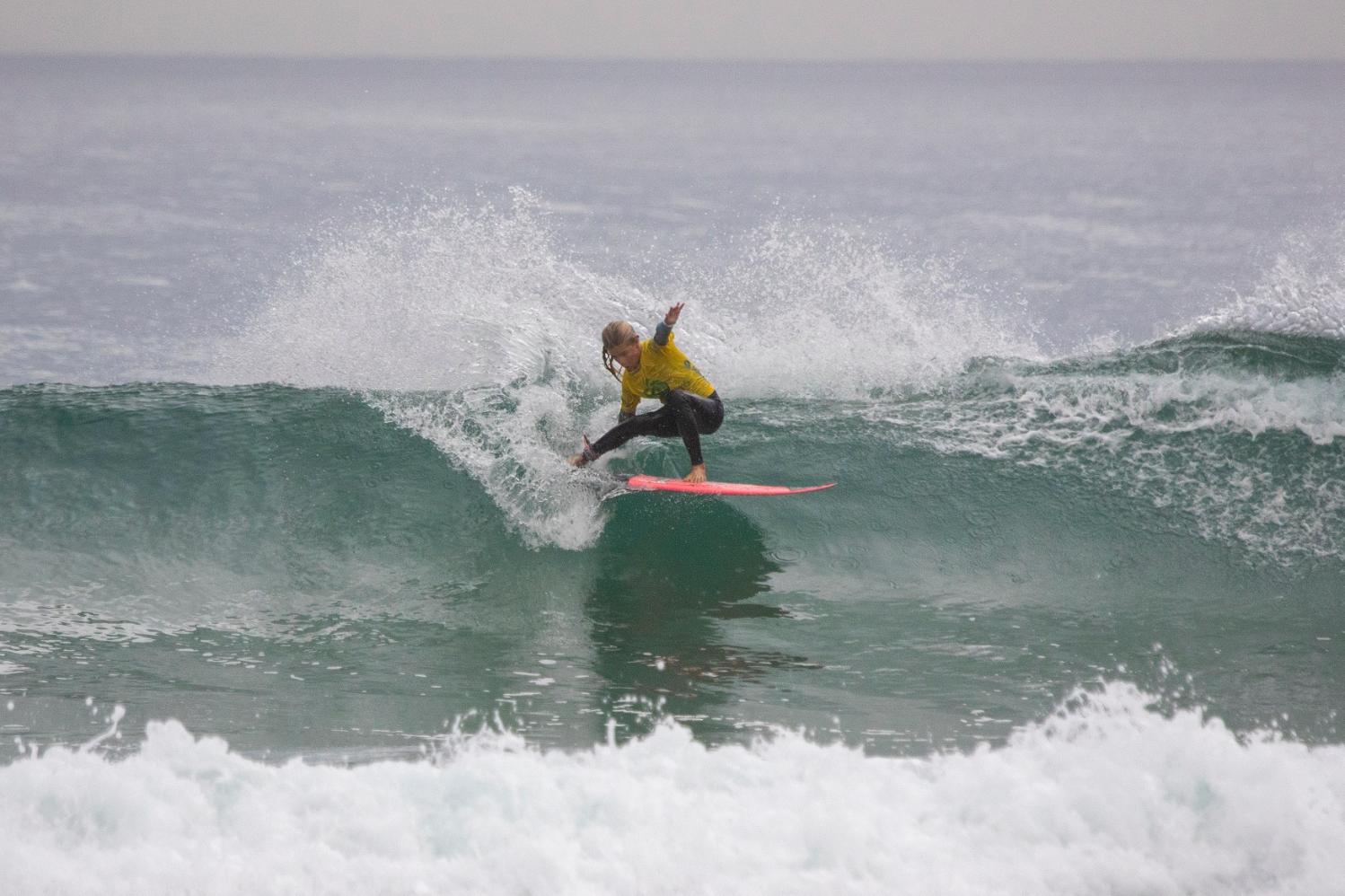 Milla Brown. Photo: Josh Brown/Surfing NSW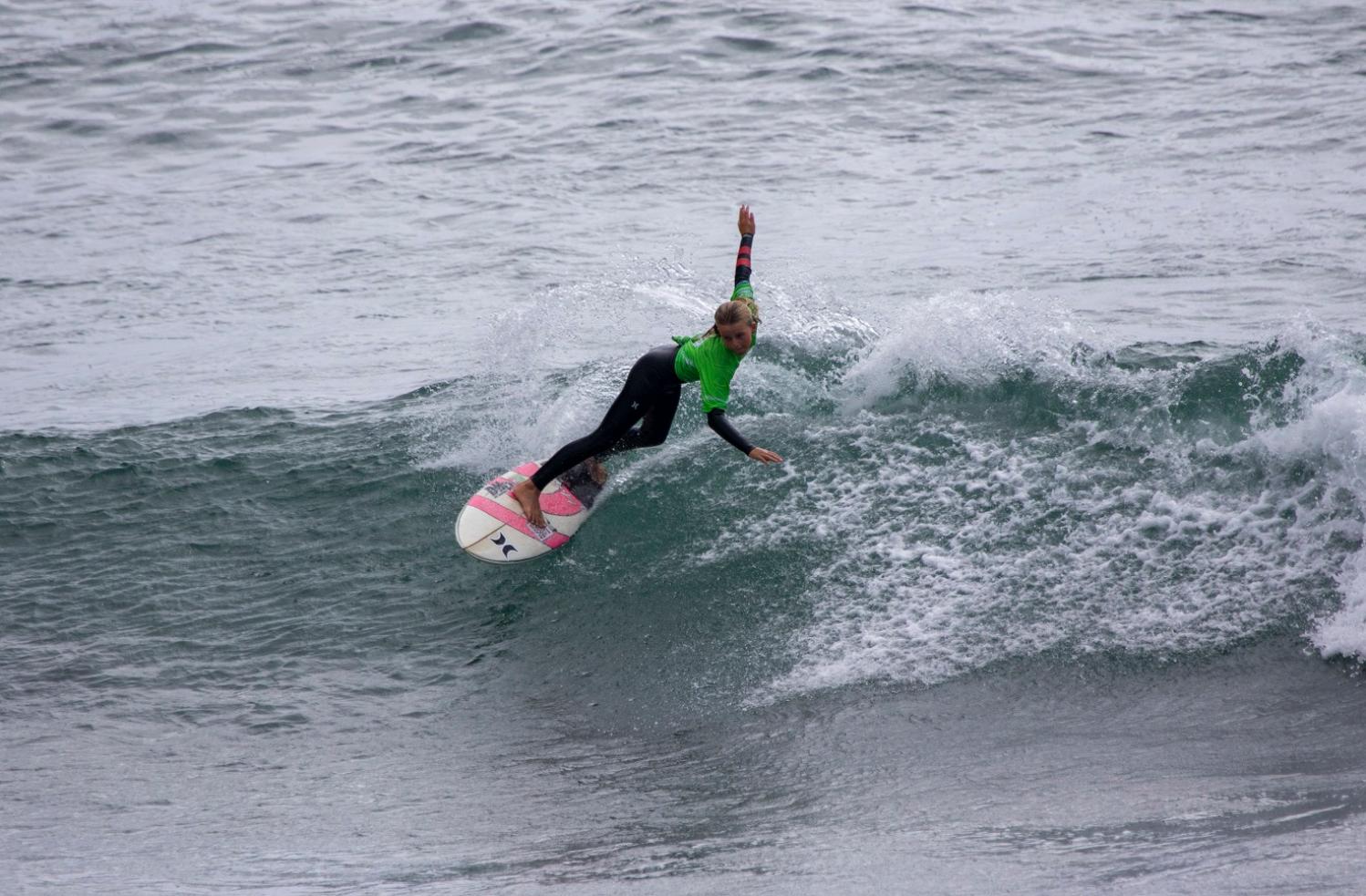 Ruby Trew. Photo: Josh Brown /Surfing NSW
Ruby Trew (Manly) and Kash Brown (Cronulla) claimed top honours in the Under-14 divisions at the Woolworths NSW Junior State Titles pres. by Ocean and Earth, following an action-packed day of surfing in dreamy Sandon Point conditions on Monday November 22nd.
Milla Brown (Newport) finished her State Title campaign with a bang as she took out the Under-16 Girls final on Saturday November 20th. Milla flared in the final exchange, nailing an array of decent and technical forehand hits to win the final with a 15.63 two-wave heat total. Milla shone throughout her heats and the final, posting great scores each time she took to the water.
Ruby Trew showed her star was continuing to rise as she claimed the Under-14 Girls final. As a goofy-footer, Trew used her sharp backhand repertoire to muster up a solid 16.56 total to claim the final. Trew gained the title from north coast standout Ocea Curtis (Lennox Head) who put on a valiant performance to finish the final with a 14.00 total.
The 2021 Woolworths NSW Junior State Titles pres by Ocean and Earth at Illawarra ran from 17th – 22nd November 2021 with junior surfers from across the state competing for a coveted title in Under-14, Under-16, and Under-18 age divisions.

"It has been a difficult year for surfing events in the latter part of 2021, so it comes as some comfort that we can still crown some junior state champions in the closing months of the year," said Surfing NSW CEO Luke Madden.
"Due to all competitors residing within NSW state borders and having no need to cross borders – as well as developing a thorough COVID safe plan – we feel the Woolworths Junior State Titles pres. by Ocean and Earth is the perfect event to run for our up-and-coming junior talent. We thank Destination Wollongong for their support and we can't wait to see who will claim a coveted NSW Title at the end of the event."

Earlier in the competition Oliver Heintz (Avalon) showed he will be a name to watch out for in future years as he nabbed a first-round victory over perennial event standout Winter Vincent (Manly) in the Under-18 Boys division. Heintz lit up the tiny righthanders on his way to the win, knocking out a chain of mammoth backside hits to amass a gigantic 18.60 two-wave heat total.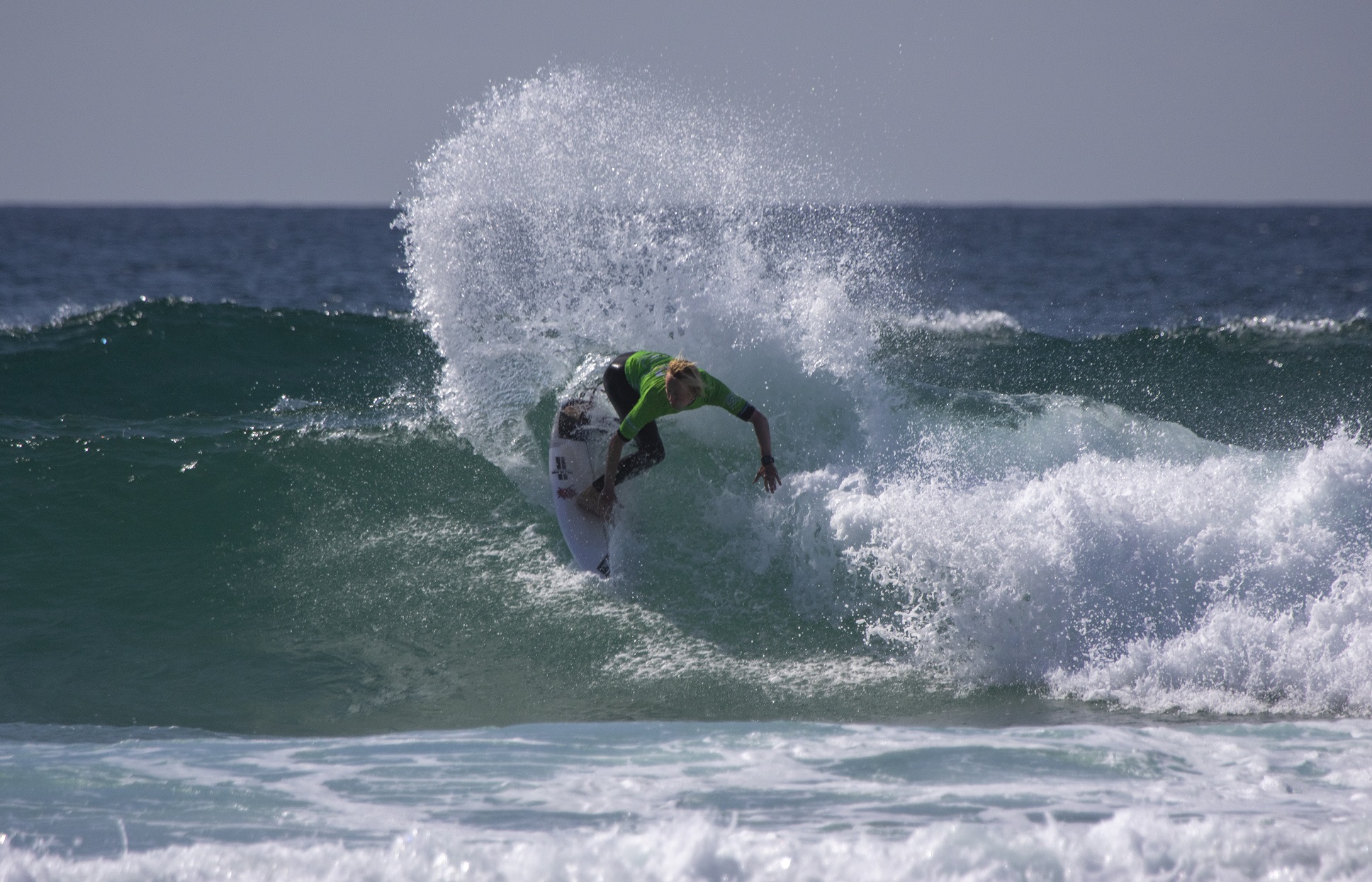 Oliver Heintz. Photo: Josh Brown /Surfing NSW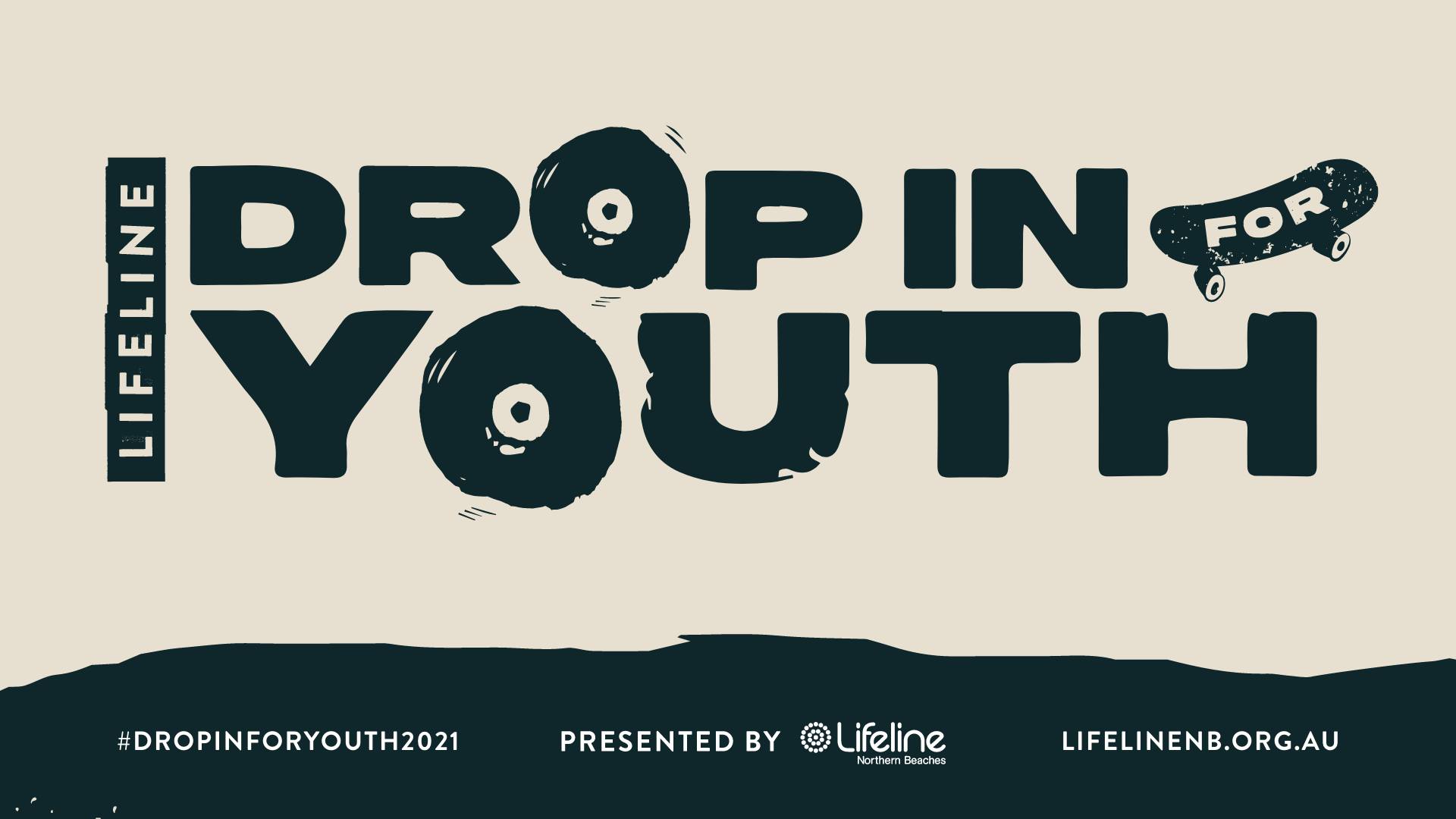 JOIN Ruby "Rockstar" Trew at DROP IN for YOUTH 2021
SKATE VERT COMP
+ Skate Park Fun - BEST Limbo, Highest Ollie, Board Jump and Trick Jam
OVER $10,000 in CASH - PRIZES - GIVEAWAYS to be WON!
DJ - FOOD TRUCKS - CAFE
SATURDAY 11 DECEMBER 2021 9:30AM
@MONA VALE SKATE PARK, 1604 Pittwater Road, Mona Vale
Saturday, 11 December 2021; 09:30 am- $15 entry online. $20 entry on event day, rego opens 9:30am. Vert Comp kicks off 10:30am.
Tickets: https://lifelinenb.grassrootz.com/drop-in-for-youth-2021
SKATE VERT COMP Kicks off 10:30am
Divisions:
- 6 & Under - Girls and Boys
- 8 & Under - Girls and Boys
- 12 & Under - Girls and Boys
- 16 & Under - Girls and Boys
- Open Women's - All Ages
- Open Men's - All Ages
- Masters 45+ - Women's and Men's
EVENT T&C's
Participants can only compete in a single category for the event. Age Group participants are competing for prizes. Entry into the Open category is for anyone who wants to compete for prize money.
Open and Masters participants are competing for ca$h and GLORY!
Skate Park Fun - BEST Limbo, Highest Ollie, Board Jump and Trick Jam competitions are for everyone to have some fun!
Presented by: Avalon Youth Hub - Business Education Network (THE BEN) - Hurley ANZ - Lifeline Northern Beaches - Modest Eyewear Co - Monster Skate Park - Rotaract - Skater HQ
Lifeline Northern Beaches is offering FREE face-to-face counselling at the Avalon Youth Hub for people aged 15-24. Counselling is safe and confidential, and our service is available with or without a referral. For more information, visit www.lifelinenb.org.au/avalon-youth-hub. To book an appointment, call Lifeline Northern Beaches on 9949 5522 or email counselling@lifelinenb.org.au
tAFE nSW offers thousands of free training places
November 22, 2021
School leavers and jobseekers in the Northern Beaches now have access to thousands of free course places in the NSW Government funded Summer Skills, Lockdown Learning, and Job Trainer programs at TAFE NSW.
TAFE NSW is offering free training in courses aligned to meet the skills needs of businesses in NSW, such as aviation, construction, cyber security and hospitality.  
TAFE NSW Managing Director Steffen Faurby said more than 20,000 people have already enrolled in fee-free Lockdown Learning courses, with almost 10,000 people studying with TAFE NSW for the first time. 
"TAFE NSW has assisted thousands of people with free training to upskill themselves or their staff, enhance their job prospects, or begin retraining for a new career," Mr Faurby said.
"With HSC exams underway, Summer Skills offers school leavers free short courses to upskill over the summer months, in courses such as Medical Terminology, Design and Build a Website, and Retail Customer Service."
TAFE NSW Northern Beaches will be offering the free Summer Skills course: Statement of Attainment in Introduction to Cookery Skills.
Leading employment marketplace Seek currently has 1,200 kitchenhand jobs in NSW on its site, with North Shore & Northern Beaches accounting for more than 140 of them.    
TAFE NSW Head Teacher of Commercial Cookery Richard Etherington said the Statement of Attainment in Introduction to Cookery Skills is fully subsidised for eligible students and allows them to launch a career in the fast-paced hospitality industry.
"TAFE NSW is offering many Summer Skills courses via online learning or virtual classrooms, which means that no matter where you are located you can take up the opportunity to boost your employability and gain new skills," Mr Etherington said.  
"The Statement of Attainment in Introduction to Cookery Skills is being offered at the local Northern Beaches campus, and is a great opportunity for school leavers to learn practical cookery and kitchen organisational skills.
"Students will learn how to prepare dishes using basic methods of cookery, use hygienic practices for food safety, participate in safe work practices, and use food preparation equipment."
For more information about studying at TAFE NSW, visit www.tafensw.edu.au or phone 131 601. 
Sulphur Crested Cockatoo Mates: Our Place
Did you know you can only tell the gender of these birds by the colour of the eyes?: males have a solid black iris, females a red iris.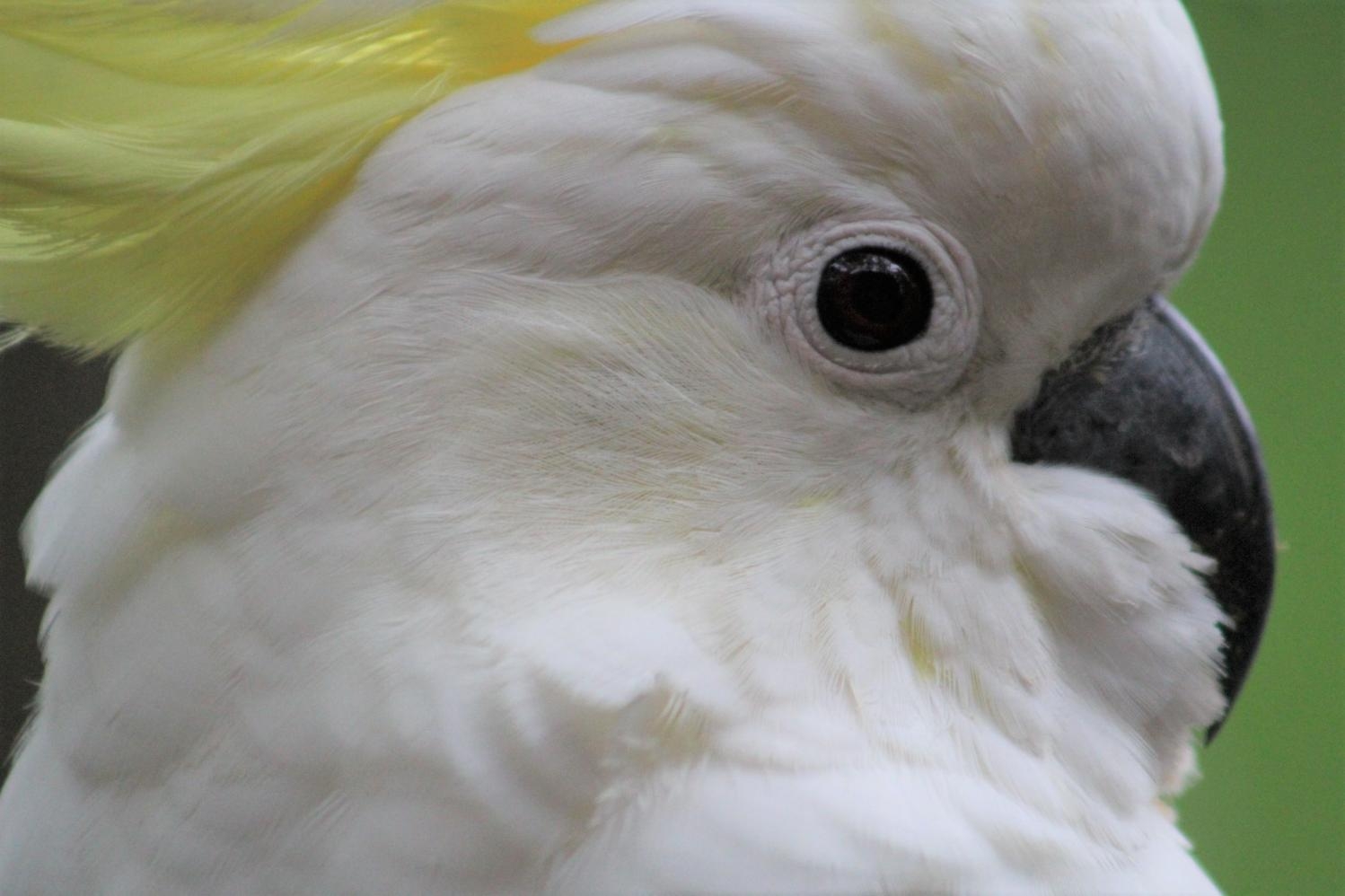 You're not like to see baby cockatoos because they don't emerge from the nest until they're bigger. But if you listen carefully you might hear them — they make a droning 'arrrrrrrr' call when they're begging for food and a quick staccato squeak when they're fed.
Tracking has also found cockatoos are very egalitarian when it comes to parenting, with each long-term partner taking turns to stay with the eggs and the chicks, while the other goes out foraging.
When they do grow up, cockatoos can live for a long time — perhaps 40 years in the wild to over 100-odd years in captivity.
Of the pair below one looks quite dirty - this can mean that its nesting and gets grubby getting in and out of that nest, or that it has lost its powder down feathers. It commonly affects young Sulphur Crested Cockatoos in their first year and is known as Psittacine Beak and Feather Disease Syndrome (PBFDS).
Infections can be treated and a non-stressful environment combined with a balanced diet may help during the course of the disease.
Parrots (scientific name: psittacines) have roughly 370 species and 80 genera that make up the order Psittaciformes. There is much debate over the grouping of families. Originally all birds in the order Psittaciformes were grouped into one family, but in light of recent research the parrots could be classified into three superfamilies: Strigopoidea, the New Zealand parrot super family; Cacatuoidea, the family of cockatoos; and Psittacoidea, the true parrots (Joseph et al. 2012).
Two characteristics that set psittacines apart from other birds include their strong, hooked beak (maxilla) which has a hinge-like flexible attachment to the skull and fits over the mandible. The other unique characteristic is their zygodactyl toes, meaning they have four toes on each foot, two pointing forward and two projecting backward. The positioning of the toes is especially useful for climbing and prehension. Psittacines are reportedly the only birds that hold their food in one foot to eat it. This arrangement of beak and toes allow psittacines to easily manoeuvre among many types of vegetation (Foster and Smith Inc 2015).
Parrots are thought of as rainforest inhabitants; however, in Australia, they have expanded out of the wetter forests and have evolved to fill many different niches, reaching their highest diversity in open woodlands. Parrots in the Australasian region have attained the greatest ecological and morphological diversity. The plumage of most parrots around the world are variants of green due to their rain forest habitat, however, in Australia, parrots are found with multiple colours including black, white, red, yellow, grey, and pink, due to their colonisation of a wide variety of habitats (Chambers 2009).
There are over 50 species of parrot in Australia, with over 40 endemic ones and around here - lots of sulphur crested cockatoos, all with their own personalities.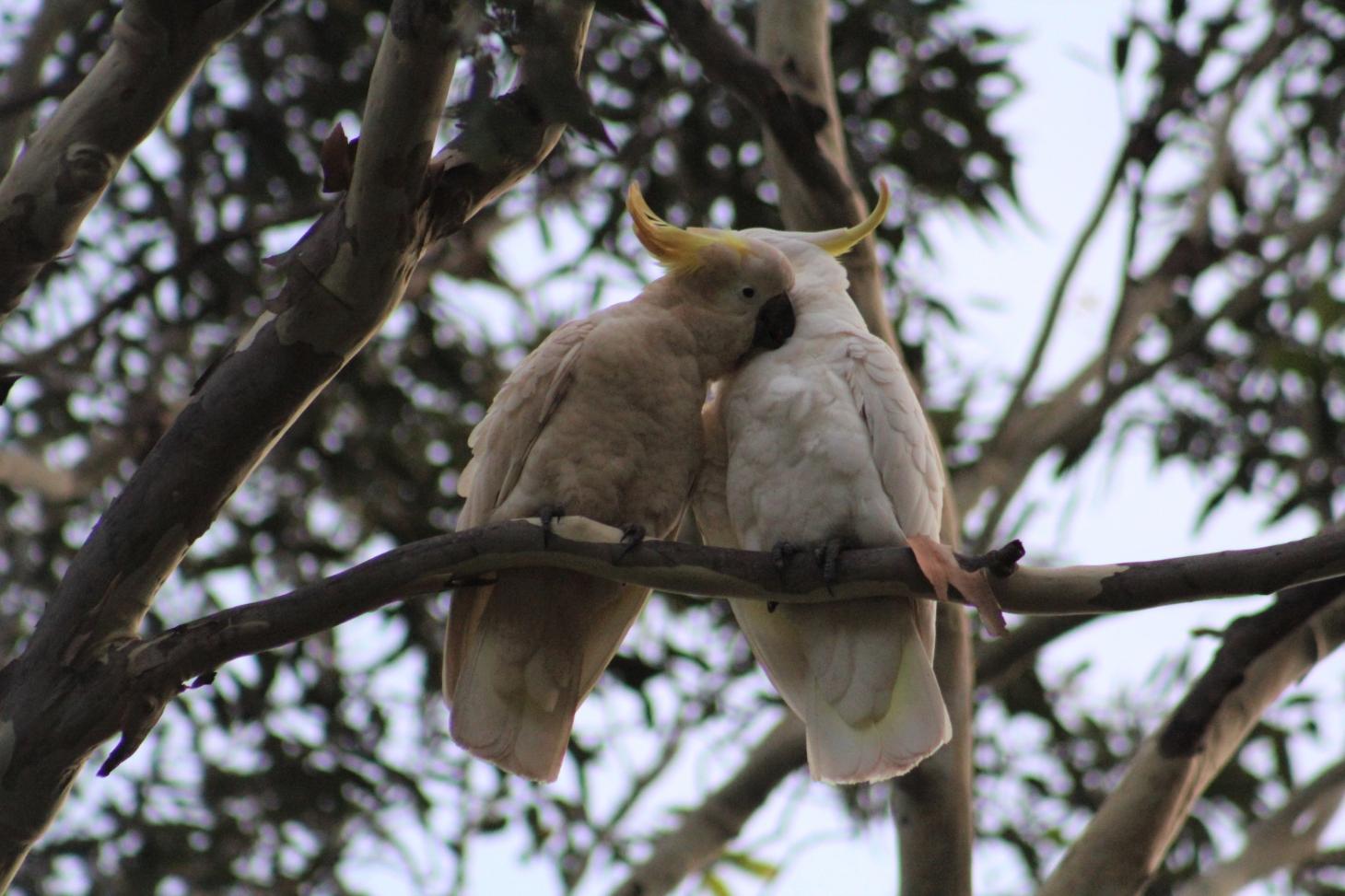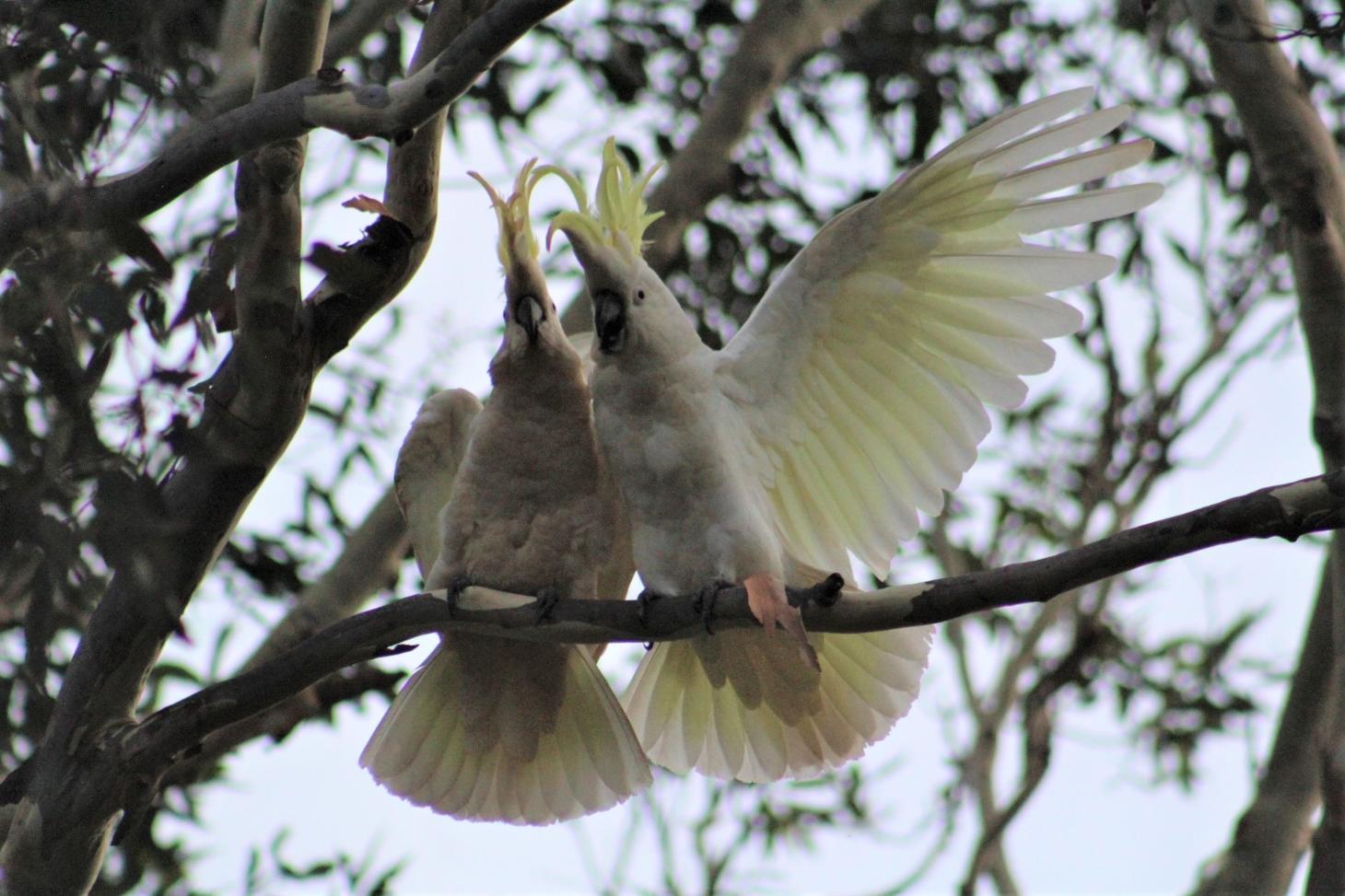 Book of the Month November 2021: For the term of his natural life
by Marcus Andrew Hislop Clarke, 1846-1881
Publication date 1892
Publisher London : R. Bentley and son
New Shorebird Identification Booklet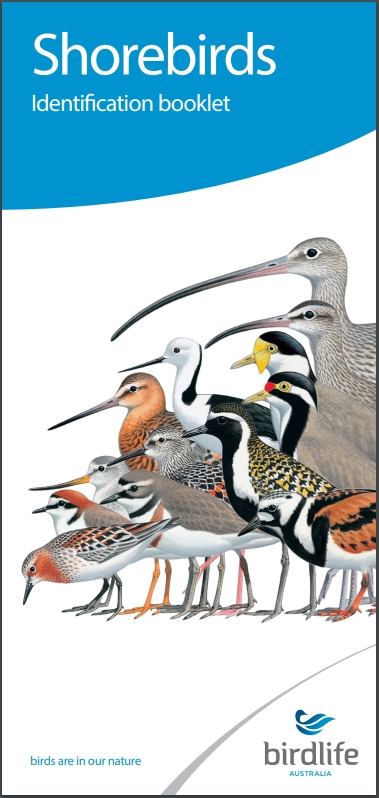 The Migratory Shorebird Program has just released the third edition of its hugely popular Shorebird Identification Booklet. The team has thoroughly revised and updated this pocket-sized companion for all shorebird counters and interested birders, with lots of useful information on our most common shorebirds, key identification features, sighting distribution maps and short articles on some of BirdLife's shorebird activities.
The booklet can be downloaded here in PDF file format: http://www.birdlife.org.au/documents/Shorebird_ID_Booklet_V3.pdf
Paper copies can be ordered as well, see http://www.birdlife.org.au/projects/shorebirds-2020/counter-resources for details.
Download BirdLife Australia's children's education kit to help them learn more about our wading birdlife
Shorebirds are a group of wading birds that can be found feeding on swamps, tidal mudflats, estuaries, beaches and open country. For many people, shorebirds are just those brown birds feeding a long way out on the mud but they are actually a remarkably diverse collection of birds including stilts, sandpipers, snipe, curlews, godwits, plovers and oystercatchers. Each species is superbly adapted to suit its preferred habitat. The Red-necked Stint is as small as a sparrow, with relatively short legs and bill that it pecks food from the surface of the mud with, whereas the Eastern Curlew is over two feet long with a exceptionally long legs and a massively curved beak that it thrusts deep down into the mud to pull out crabs, worms and other creatures hidden below the surface.
Some shorebirds are fairly drab in plumage, especially when they are visiting Australia in their non-breeding season, but when they migrate to their Arctic nesting grounds, they develop a vibrant flush of bright colours to attract a mate. We have 37 types of shorebirds that annually migrate to Australia on some of the most lengthy and arduous journeys in the animal kingdom, but there are also 18 shorebirds that call Australia home all year round.
What all our shorebirds have in common—be they large or small, seasoned traveller or homebody, brightly coloured or in muted tones—is that each species needs adequate safe areas where they can successfully feed and breed.
The National Shorebird Monitoring Program is managed and supported by BirdLife Australia.

This project is supported by Glenelg Hopkins Catchment Management Authority and Hunter Local Land Services through funding from the Australian Government's National Landcare Program. Funding from Helen Macpherson Smith Trust and Port Phillip Bay Fund is acknowledged.
The National Shorebird Monitoring Program is made possible with the help of over 1,600 volunteers working in coastal and inland habitats all over Australia.
The National Shorebird Monitoring program (started as the Shorebirds 2020 project initiated to re-invigorate monitoring around Australia) is raising awareness of how incredible shorebirds are, and actively engaging the community to participate in gathering information needed to conserve shorebirds.
In the short term, the destruction of tidal ecosystems will need to be stopped, and our program is designed to strengthen the case for protecting these important habitats.
In the long term, there will be a need to mitigate against the likely effects of climate change on a species that travels across the entire range of latitudes where impacts are likely.
The identification and protection of critical areas for shorebirds will need to continue in order to guard against the potential threats associated with habitats in close proximity to nearly half the human population.
Here in Australia, the place where these birds grow up and spend most of their lives, continued monitoring is necessary to inform the best management practice to maintain shorebird populations.
BirdLife Australia believe that we can help secure a brighter future for these remarkable birds by educating stakeholders, gathering information on how and why shorebird populations are changing, and working to grow the community of people who care about shorebirds.

To find out more visit: http://www.birdlife.org.au/projects/shorebirds-2020/shorebirds-2020-program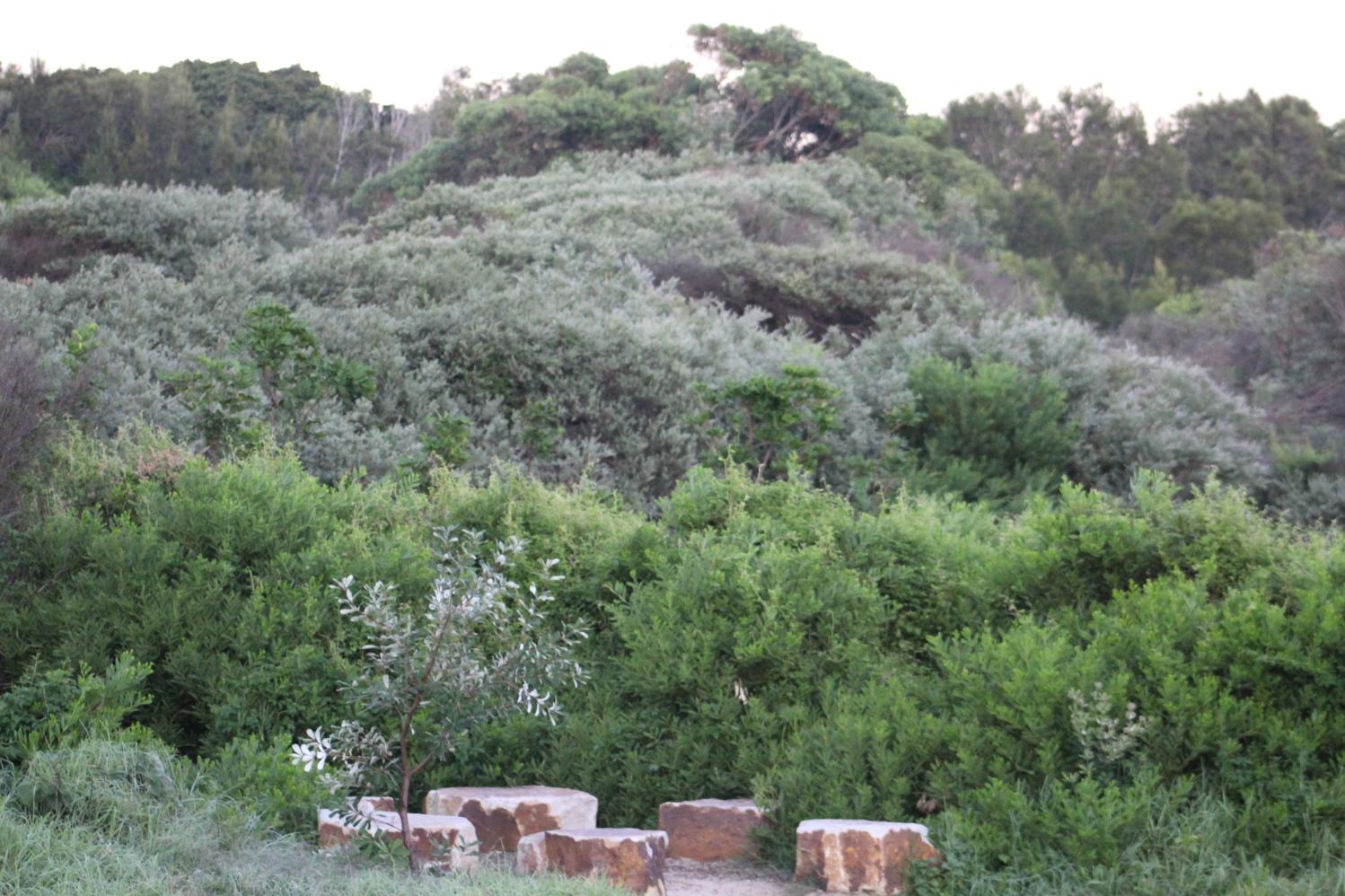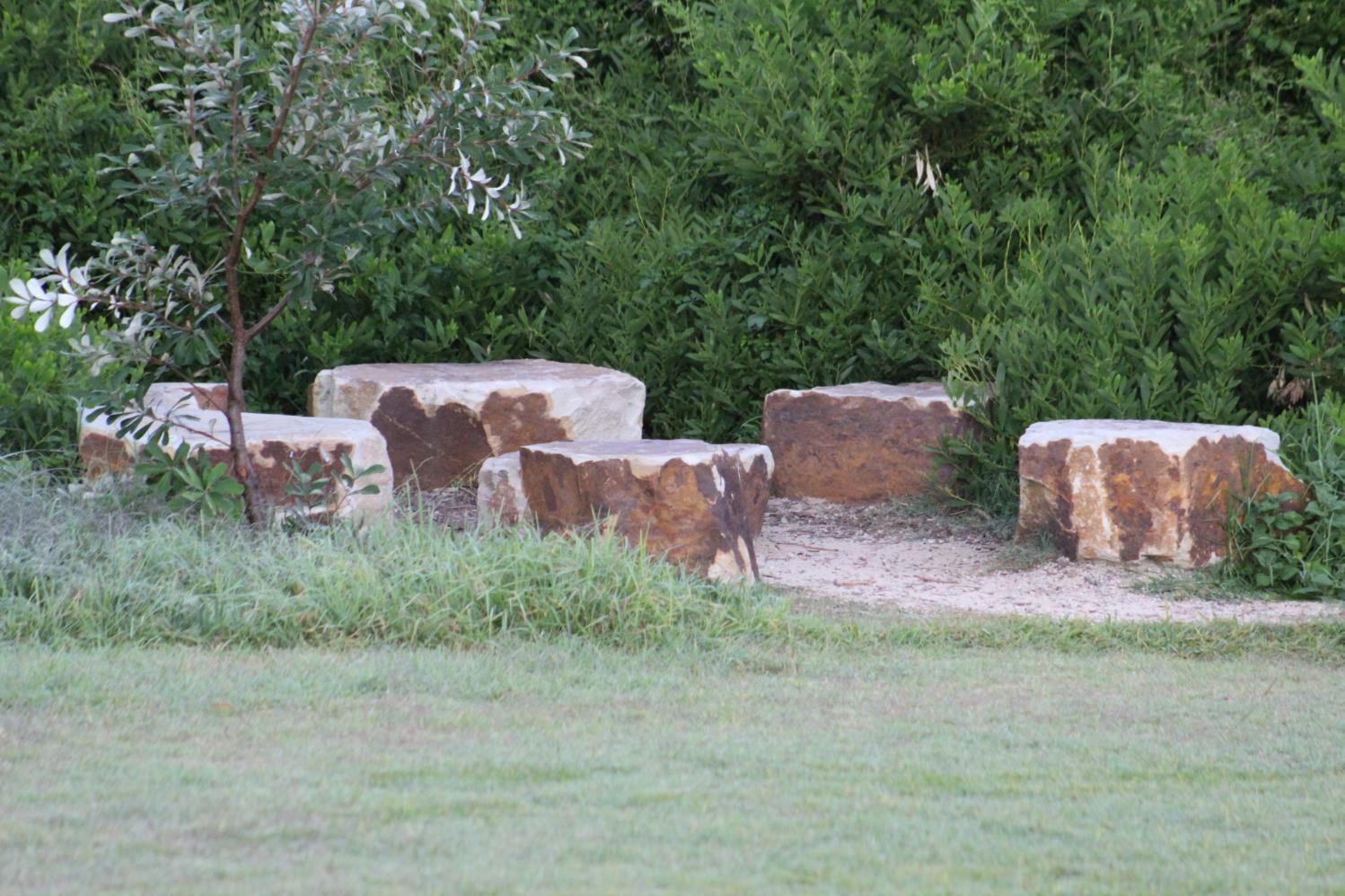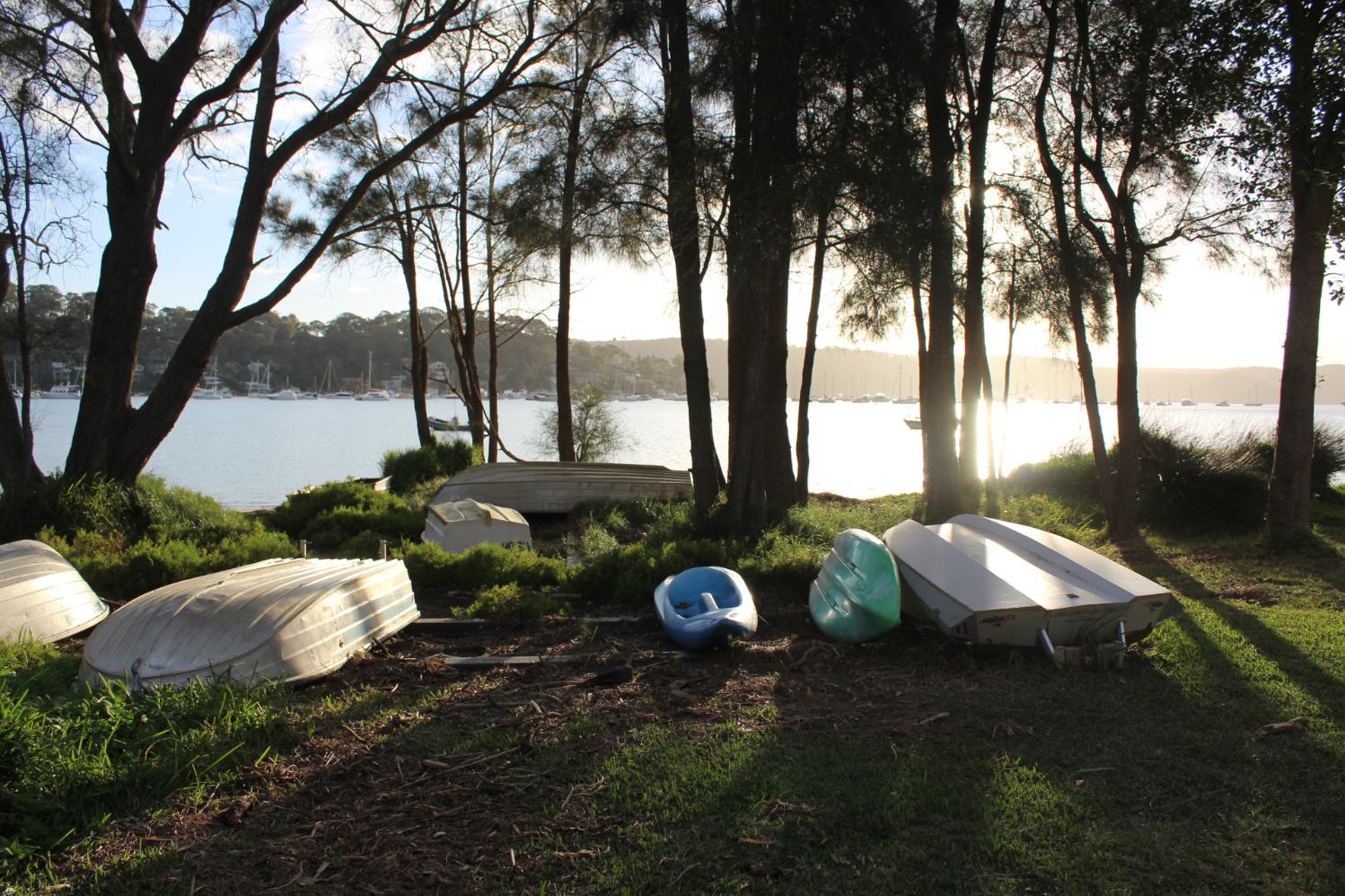 The world at your finger tips: Online
With current advice to stay at home and self-isolate, when you come in out of the garden, have had your fill of watching movies and want to explore something new, there's a whole world of books you can download, films you can watch and art galleries you can stroll through - all from at home and via the internet. This week a few suggestions of some of the resources available for you to explore and enjoy. For those who have a passion for Art - this month's Artist of the Month is the Online Australian Art Galleries and State Libraries where you can see great works of art from all over the world and here - both older works and contemporary works.
Also remember the Project Gutenberg Australia - link here- has heaps of great books, not just focused on Australian subjects but fiction works by popular authors as well. Well worth a look at.
Short Stories for Teenagers you can read for free online
StoryStar is an online resource where you can access and read short stories for teenagers.
About
Storystar is a totally FREE short stories site featuring some of the best short stories online, written by/for kids, teens, and adults of all ages around the world, where short story writers are the stars, and everyone is free to shine! Storystar is dedicated to providing a free place where everyone can share their stories. Stories can entertain us, enlighten us, and change us. Our lives are full of stories; stories of joy and sorrow, triumph and tragedy, success and failure. The stories of our lives matter. Share them. Sharing stories with each other can bring us closer together and help us get to know one another better. Please invite your friends and family to visit Storystar to read, rate and share all the short stories that have been published here, and to tell their stories too.
StoryStar headquarters are located on the central Oregon coast.
NFSA - National Film and Sound Archive of Australia
The doors may be temporarily closed but when it comes to the NFSA, we are always open online. We have content for Kids, Animal Lovers, Music fans, Film buffs & lots more.
You can explore what's available online at the NFSA, see more in the link below.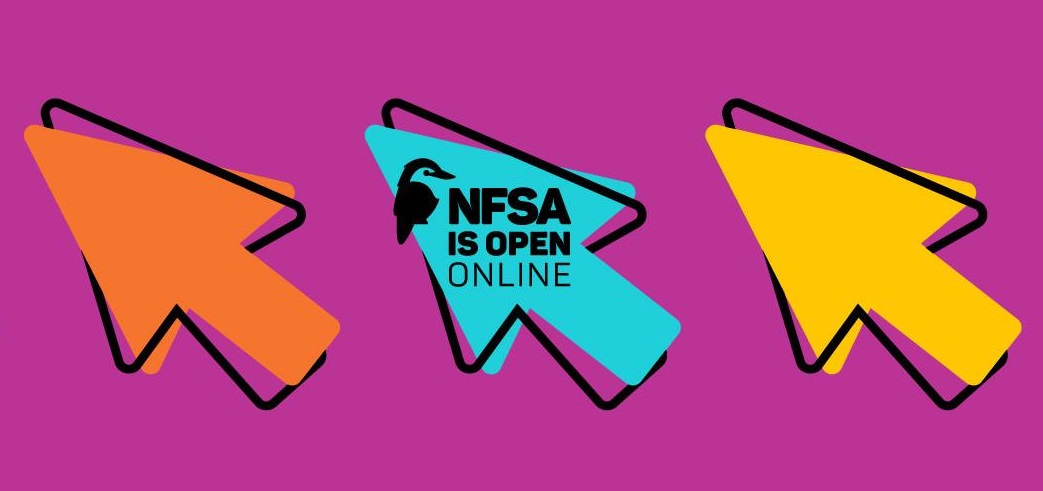 NLA Ebooks - Free To Download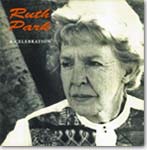 The National Library of Australia provides access to thousands of ebooks through its website, catalogue and eResources service. These include our own publications and digitised historical books from our collections as well as subscriptions to collections such as Chinese eResources, Early English Books Online and Ebsco ebooks.
Ebooks are books published in an electronic format. They can be read by using a personal computer or an ebook reader.
This guide will help you find and view different types of ebooks in the National Library collections.
Peruse the NLA's online ebooks,
ready to download - HERE
The Internet Archive and Digital Library
The Internet Archive is an American digital library with the stated mission of "universal access to all knowledge." It provides free public access to collections of digitised materials, including websites, software applications/games, music, movies, videos, moving images, and millions of public-domain books. There's lots of Australian materials amongst the millions of works on offer.
Visit: https://archive.org/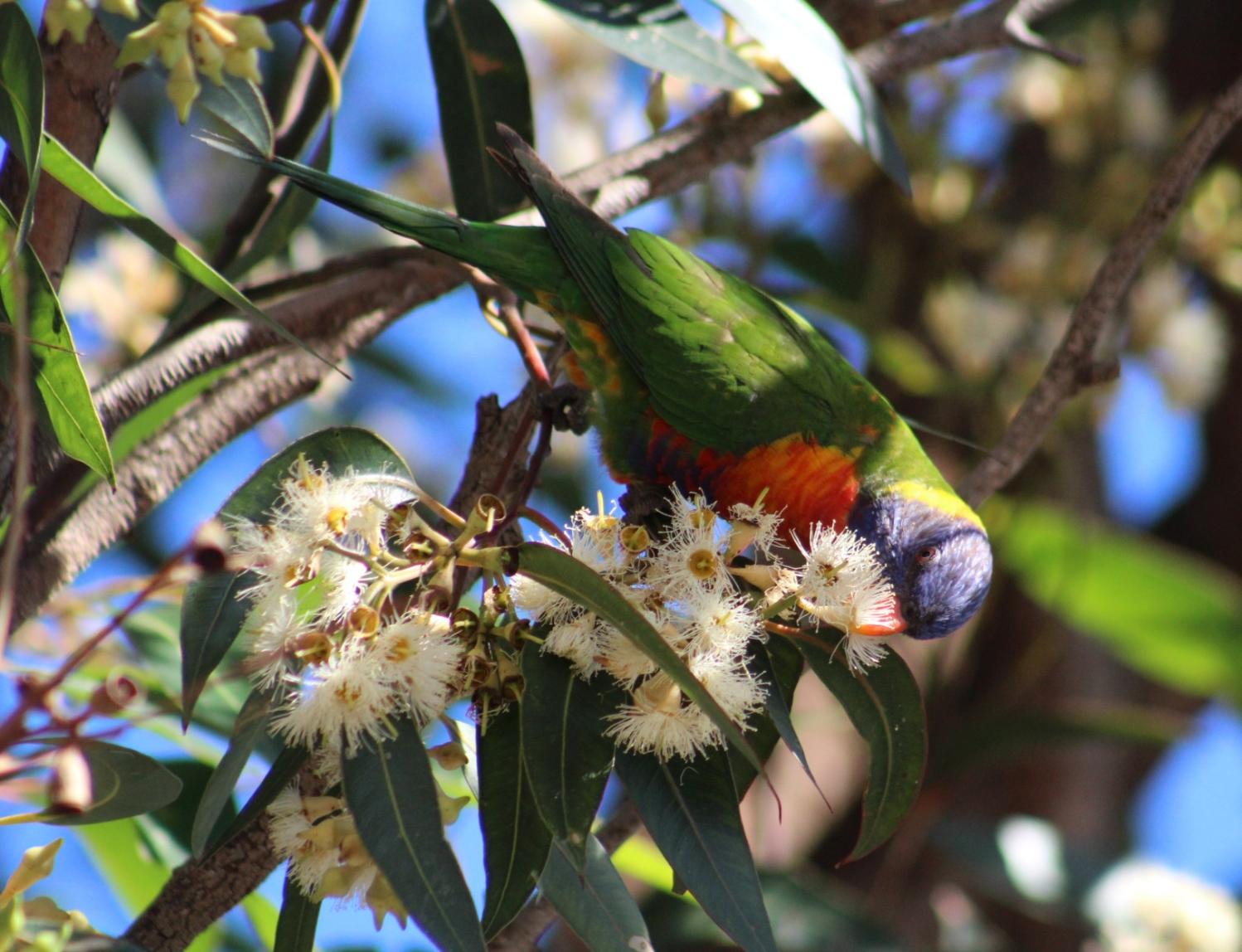 Avalon Youth Hub: More Meditation Spots
Due to popular demand our meditation evenings have EXPANDED. Two sessions will now be run every Wednesday evening at the Hub. Both sessions will be facilitated by Merryn at Soul Safaris.
6-7pm - 12 - 15 year olds welcome
7-8pm - 16 - 25 year olds welcome
No experience needed. Learn and develop your mindfulness and practice meditation in a group setting.
BIG THANKS The Burdekin Association for funding these sessions!
Green Team Beach Cleans
It has been estimated that we will have more plastic than fish in the ocean by 2050...These beach cleans are aimed at reducing the vast amounts of plastic from entering our oceans before they harm marine life.
Anyone and everyone is welcome! If you would like to come along, please bring a bucket, gloves and hat. Kids of all ages are also welcome!
We will meet in front of the surf club.
Hope to see you there!
The Green Team is a
Youth-run, volunteer-based environment initiative from Avalon, Sydney. Keeping our area green and clean.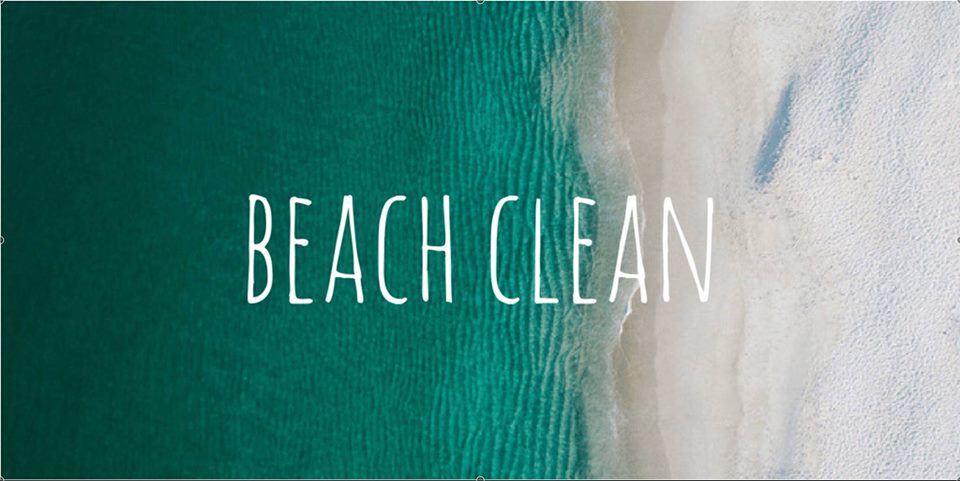 The Project Gutenberg Library of Australiana
Australian writers, works about Australia and works which may be of interest to Australians.This Australiana page boasts many ebooks by Australian writers, or books about Australia. There is a diverse range; from the journals of the land and sea explorers; to the early accounts of white settlement in Australia; to the fiction of 'Banjo' Paterson, Henry Lawson and many other Australian writers.
The list of titles form part of the huge collection of ebooks freely downloadable from Project Gutenberg Australia. Follow the links to read more about the authors and titles and to read and/or download the ebooks.
Profile: Ingleside Riders Group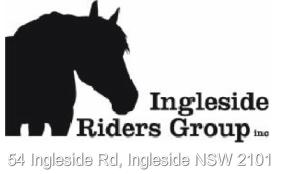 Ingleside Riders Group Inc. (IRG) is a not for profit incorporated association and is run solely by volunteers. It was formed in 2003 and provides a facility known as "Ingleside Equestrian Park" which is approximately 9 acres of land between Wattle St and McLean St, Ingleside. IRG has a licence agreement with the Minister of Education to use this land. This facility is very valuable as it is the only designated area solely for equestrian use in the Pittwater District.
IRG promotes equal rights and the respect of one another and our list of rules that all members must sign reflect this.
Cyberbullying
Research shows that one in five Australian children aged 8 to 17 has been the target of cyberbullying in the past year. The Office of the Children's eSafety Commissioner can help you make a complaint, find someone to talk to and provide advice and strategies for dealing with these issues.
Make a Complaint
The Enhancing Online Safety for Children Act 2015 gives the power to provide assistance in relation to serious cyberbullying material. That is, material that is directed at a particular child with the intention to seriously embarrass, harass, threaten or humiliate.
IMPORTANT INFORMATION
Before you make a complaint you need to have:
copies of the cyberbullying material to upload (eg screenshots or photos)

reported the material to the social media service (if possible) at least 48 hours ago

at hand as much information as possible about where the material is located

15-20 minutes to complete the form
Visit: esafety.gov.au/complaints-and-reporting/cyberbullying
Our mission
The Office of the Children's eSafety Commissioner is Australia's leader in online safety. The Office is committed to helping young people have safe, positive experiences online and encouraging behavioural change, where a generation of Australian children act responsibly online—just as they would offline.
We provide online safety education for Australian children and young people, a complaints service for young Australians who experience serious cyberbullying, and address illegal online content through the Online Content Scheme.
Our goal is to empower all Australians to explore the online world—safely.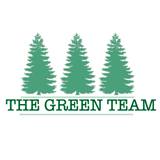 The Green Team
Profile
This Youth-run, volunteer-based environment initiative has been attracting high praise from the founders of Living Ocean as much as other local environment groups recently.
Creating Beach Cleans events, starting their own, sustainability days - 'action speaks louder than words' ethos is at the core of this group.
Sync Your Breathing with this - to help you Relax
Send In Your Stuff
Pittwater Online News is not only For and About you, it is also BY you.
We will not publish swearing or the gossip about others. BUT: If you have a poem, story or something you want to see addressed, let us know or send to:
pittwateronlinenews@live.com.au
All Are Welcome, All Belong!
Youth Source: Northern Sydney Region
A directory of services and resources relevant to young people and those who work, play and live alongside them.
The
YouthSource directory
has listings from the following types of service providers:
Aboriginal,
Accommodation,
Alcohol & Other Drugs,
Community Service,
Counselling,
Disability,
Education & Training,
Emergency Information,
Employment,
Financial,
Gambling,
General Health & Wellbeing,
Government Agency,
Hospital & GP,
Legal & Justice,
Library,
Mental Health,
Multicultural,
Nutrition & Eating Disorders,
Parenting,
Relationships,
Sexual Health,
University,
Youth Centre
Fined Out: Practical guide for people having problems with fines

Legal Aid NSW has just published an updated version of its 'Fined Out' booklet, produced in collaboration with Inner City Legal Centre and Redfern Legal Centre.
Fined Out is a practical guide to the NSW fines system. It provides information about how to deal with fines and contact information for services that can help people with their fines.
A fine is a financial penalty for breaking the law. The Fines Act 1996 (NSW) and Regulations sets out the rules about fines.
The 5th edition of 'Fined Out' includes information on the different types of fines and chapters on the various options to deal with fines at different stages of the fine lifecycle, including court options and pathways to seek a review, a 50% reduction, a write-off, plan, or a Work and Development Order (WDO).
The resource features links to self-help legal tools for people with NSW fines, traffic offence fines and court attendance notices (CANs) and also explains the role of Revenue NSW in administering and enforcing fines.
Other sections of the booklet include information specific to Aboriginal and Torres Strait Islander people, young people and driving offences, as well as a series of template letters to assist people to self-advocate.
Hard copies will soon be available to be ordered online through the Publications tab on the Legal Aid NSW website.
Hard copies will also be made available in all public and prison libraries throughout NSW.
Read the resource online, or download the PDF.
Apprenticeships and traineeships info
Are you going to leave school this year?
Looking for an apprenticeship or traineeship to get you started?
It lists the group training organisations (GTOs) that are currently registered in NSW under the Apprenticeship and Traineeship Act 2001. These GTOs have been audited by independent auditors and are compliant with the National Standards for Group Training Organisations.
There are also some great websites, like
1300apprentice
, which list what kind of apprenticeships and traineeships they can guide you to securing as well as listing work available right now.

Profile Bayview Yacht Racing
Association (BYRA)
1842 Pittwater Rd,

Bayview
BYRA has a passion for sharing the great waters of Pittwater and a love of sailing with everyone aged 8 to 80 or over!
headspace Brookvale
headspace Brookvale provides services to young people aged 12-25. If you are a young person looking for health advice, support and/or information,headspace Brookvale can help you with:
• Mental health • Physical/sexual health • Alcohol and other drug services • Education and employment services
If you ever feel that you are:
• Alone and confused • Down, depressed or anxious • Worried about your use of alcohol and/or other drugs • Not coping at home, school or work • Being bullied, hurt or harassed • Wanting to hurt yourself • Concerned about your sexual health • Struggling with housing or accommodation • Having relationship problems • Finding it hard to get a job
Or if you just need someone to talk to… headspace Brookvale can help! The best part is our service is free, confidential and youth friendly.
headspace Brookvale is open from Monday to Friday 9:00am-5:30pm so if you want to talk or make an appointment give us a call on (02) 9937 6500. If you're not feeling up to contacting us yourself, feel free to ask your family, friend, teacher, doctor or someone close to you to make a referral on your behalf.
When you first come to headspace Brookvale you will be greeted by one of our friendly staff. You will then talk with a member of our headspace Brookvale Youth Access Team. The headspace Brookvale Youth Access Team consists of three workers, who will work with you around whatever problems you are facing. Depending on what's happening for you, you may meet with your Youth Access Worker a number of times or you may be referred on to a more appropriate service provider.
A number of service providers are operating out of headspace Brookvale including Psychologists, Drug & Alcohol Workers, Sexual Health Workers, Employment Services and more! If we can't find a service operating withinheadspace Brookvale that best suits you, the Youth Access Team can also refer you to other services in the Sydney area.
eheadspace provides online and telephone support for young people aged 12-25. It is a confidential, free, secure space where you can chat, email or talk on the phone to qualified youth mental health professionals.
Click here to go to eheadspace
For urgent mental health assistance or if you are in a crisis please call the Northern Sydney 24 hour Mental Health Access Line on 1800 011 511
Need Help Right NOW??
kids help line: 1800 55 1800 - www.kidshelpline.com.au
lifeline australia - 13 11 14 - www.lifeline.org.au
headspace Brookvale is located at Level 2 Brookvale House, 1A Cross Street Brookvale NSW 2100 (Old Medical Centre at Warringah Mall). We are nearby Brookvale Westfield's bus stop on Pittwater road, and have plenty of parking under the building opposite Bunnings. More at: www.headspace.org.au/headspace-centres/headspace-brookvale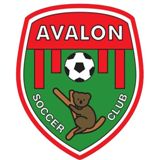 Profile:
Avalon Soccer Club
Avalon Soccer Club is an amateur club situated at the northern end of Sydney's Northern Beaches. As a club we pride ourselves on our friendly, family club environment. The club is comprised of over a thousand players aged from 5 to 70 who enjoy playing the beautiful game at a variety of levels and is entirely run by a group of dedicated volunteers.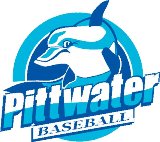 Profile:
Pittwater Baseball Club
Their Mission: Share a community spirit through the joy of our children engaging in baseball.
Year 13
Year13 is an online resource for post school options that specialises in providing information and services on Apprenticeships, Gap Year Programs, Job Vacancies, Studying, Money Advice, Internships and the fun of life after school. Partnering with leading companies across Australia Year13 helps facilitate positive choices for young Australians when finishing school.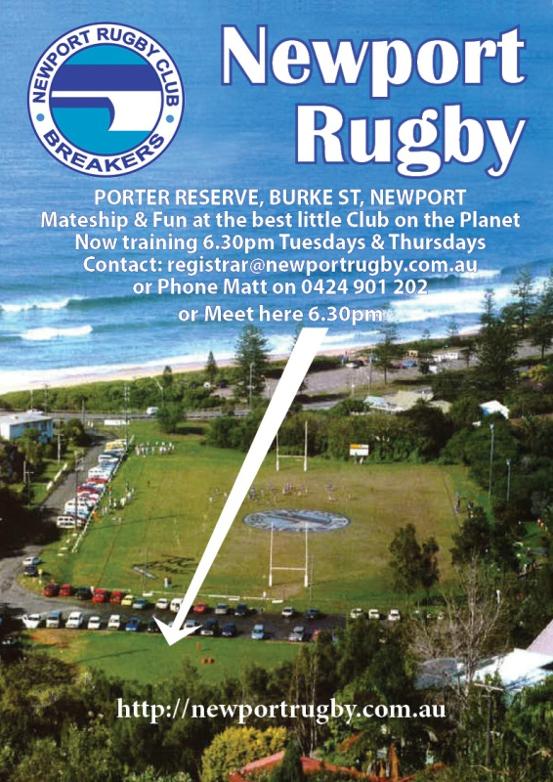 Driver Knowledge Test (DKT) Practice run Online
Did you know you can do a practice run of the DKT online on the RMS site? - check out the base of this page, and the rest on the webpage, it's loaded with information for you!
The DKT Practice test is designed to help you become familiar with the test, and decide if you're ready to attempt the test for real.
Experienced drivers can also take the practice test to check their knowledge of the road rules.
Unlike the real test, the practice DKT allows you to finish all 45 questions, regardless of how many you get wrong. At the end of the practice test, you'll be advised whether you passed or failed.
NCYLC is a community legal centre dedicated to providing advice to children and young people. NCYLC has developed a Cyber Project called Lawmail, which allows young people to easily access free legal advice from anywhere in Australia, at any time.
NCYLC was set up to ensure children's rights are not marginalised or ignored. NCYLC helps children across Australia with their problems, including abuse and neglect. The AGD, UNSW, KWM, Telstra and ASIC collaborate by providing financial, in-kind and/or pro bono volunteer resources to NCYLC to operate Lawmail and/or Lawstuff.
Kids Helpline
If you're aged 5-25 the Kids Helpline provides free and confidential online and phone counselling 24 hours a day, seven days a week on 1800 55 1800. You can chat with us about anything… What's going on at home, stuff with friends. Something at school or feeling sad, angry or worried. You don't have to tell us your name if you don't want to.
You can Webchat, email or phone. Always remember - Everyone deserves to be safe and happy. You're important and we are here to help you. Visit: https://kidshelpline.com.au/kids/