May 22 - 28, 2022: Issue 539

Our Youth page is for young people aged 13+ - if you are younger than this we have news for you in the Children's page. News items and articles run at the top of this page. Information, local resources, events and local organisations, sports groups etc. are at the base of this page. All Previous pages for you are listed in Past Features
Maths the solution to future careers
May 18, 2022
New maths resources are set to open the door to a world of possibilities for NSW public school students.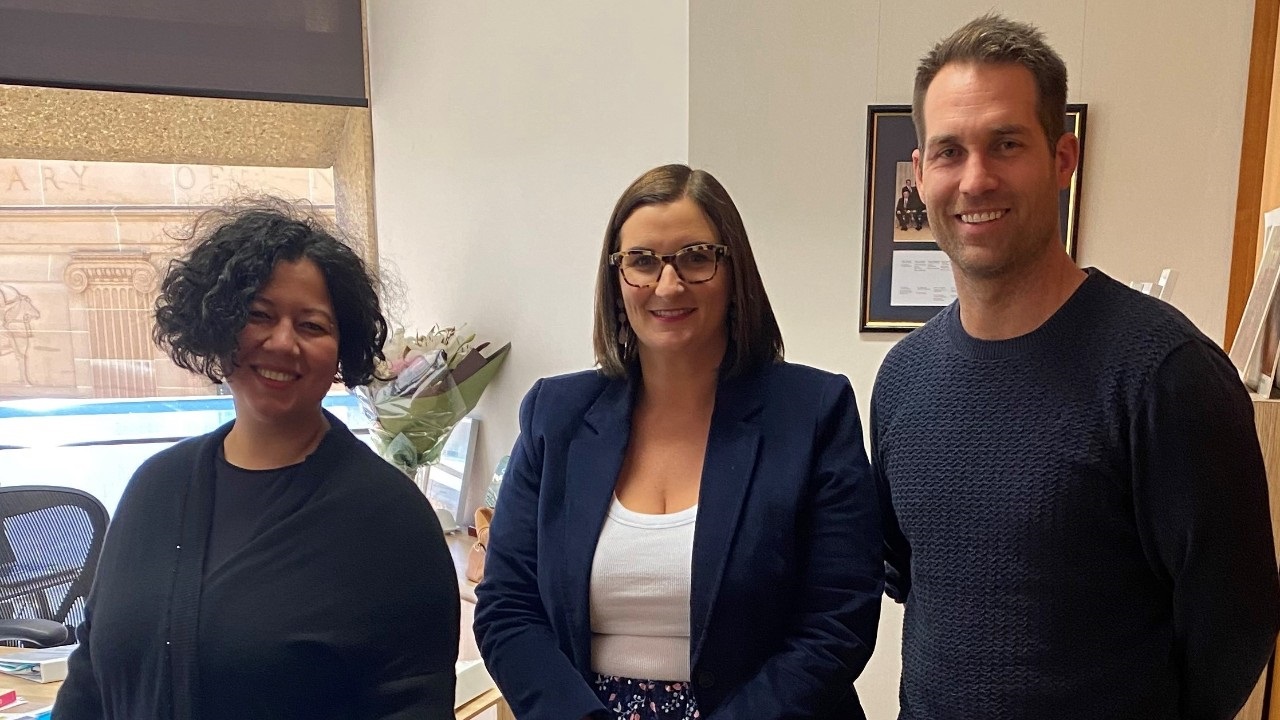 Singer Mahalia Barnes, Minister for Education and Early Learning Sarah Mitchell and The Block star Dan Reilly. Photo: NSW Dept. of Education
Exciting new ambassadors are showing students where maths can take them in their future careers, as part of a NSW Government campaign to change perceptions of maths among young people
Minister for Education and Early Learning Sarah Mitchell said maths was more than just a subject learned in school as she joined The Block star Dan Reilly and singer Mahalia Barnes to kick start the new phase of the campaign.
"Having strong maths skills opens a world of possibility for young people," Ms Mitchell said.
"Maths develops capabilities for life and provides students with lasting fundamental skills in problem-solving, analysis and reasoning, which are relevant to most careers."
The latest campaign links parents to new resources within the Everyday Maths hub, bringing new maths solutions, challenges, games and fun experiences into students' homes.
"These new resources encourage and support parents, carers and students from various backgrounds to think and act mathematically outside the school gates," Ms Mitchell said.
"Parents do not need to be a maths whizz to help their children succeed, taking a positive and proactive attitude to the maths at home leads to better grades in the classroom."
A new feature of the hub is a dedicated culturally and linguistically diverse (CALD) section across five different languages and more than 30 new pieces of content related to financial literacy, mathematics in careers, and mathematics in the modern world.
Dan Reilly said things like working out angles, lengths and areas are essential on The Block and that it's maths skills like these that make a career in building and construction possible.
Mahalia Barnes said helping her daughters with their relationship to maths is essential to their music.
"I'm helping them along their journey as they discover the patterns and progressions we see in maths that helps us with our music," Mahalia said.
The #MathsTrainsBrains campaign is part of the NSW Mathematics Strategy, a seven-year program aimed at helping students develop the mathematical skills and understanding they need to succeed in life.
Recently, feedback on the Year 3-10 Mathematics syllabuses was provided during public consultation as part of NSW's vital Curriculum Reform agenda.
The draft syllabuses continue to strengthen mathematics and numeracy skills across every year level and build on the fundamental work already being implemented in Kindergarten to Year 2 mathematics.
The final syllabuses will be available to schools later in 2022 for implementation from 2023.
NSW Health Seizes More Than $1 Million Of Illegal Nicotine Vapes
NSW Health has seized more than $1 million worth of illegal e-cigarettes and liquids containing nicotine since January 2022.
The seizures so far this year bring the total amount of illegal product seized since 1 July 2020 to more than $3 million.
NSW Chief Health Officer, Dr Kerry Chant, said retailers were being put on notice, if they are acting illegally, they will face the consequences.
"We are cracking down on the illegal sale of nicotine e-cigarettes and liquids and taking a zero-tolerance approach to those who sell them," Dr Chant said.
"NSW Health regularly conducts raids on retailers across the state to protect young people from these harmful devices. You will be caught, illegal items will be seized, and you could face prosecution, resulting in being fined or even jailed."
"The harmful impacts of vaping on young people cannot be underestimated. People think they are simply flavoured water but in reality, in many cases they are ingesting poisonous chemicals that can cause life threatening injuries."
Since 1 October 2021, products containing nicotine are only available for people over the age of 18 when prescribed by a medical practitioner for smoking cessation purposes. These products are only available from an Australian pharmacy or via importation into Australia with a valid prescription.
For all other retailers in NSW, the sale of e-cigarettes or e-liquids containing nicotine is illegal. This also includes online sales. The maximum penalty for illegally selling them is $1,650 per offence, six-months in prison or both, under the Poisons and Therapeutic Goods Act.
Retailers and individuals can also be prosecuted for selling e-cigarette products to minors, with maximum penalties:
For individuals, up to $11,000 for a first offence, and up to $55,000 for a second or subsequent offence;
For corporations, up to $55,000 for a first offence, and up to $110,000 for a second or subsequent offence.
NSW Health is committed to reducing the prevalence of e-cigarette and tobacco use, and in 2021-22 has invested $18.3 million towards tobacco and e-cigarette control.
Raids are being stepped up on the back of the 'Do you know what you're vaping?' information campaign which was launched in March 2022 by the NSW Government. The campaign raises awareness of the harmful chemicals found in vapes including those found in cleaning products, nail polish remover, weed killer and insecticide.
To accompany the information campaign which appeared on buses as well as online social channels, a vaping toolkit was launched. The toolkit comprises factsheets and other resources for young people aged 14 to 17 years, parents and carers, teachers and schools, to educate about the harms of vaping.

Major milestone for fee-free training in NSW
May 16, 2022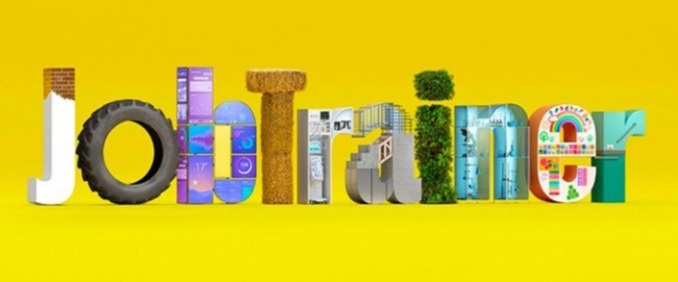 NSW is enjoying a fee-free training boom with more than 200,000 enrolments recorded under JobTrainer, a program helping people get skilled for in-demand jobs.
Premier Dominic Perrottet said the NSW Government's strong economic management means we can deliver programs such as JobTrainer to equip people with the skills they need to get their first job, a new job or a better job.
"The NSW Government is turbocharging the take-up of vocational education and training to create a strong pipeline of skilled and qualified workers, which is helping secure a brighter future for NSW families," Mr Perrottet said.
"Our record infrastructure program is creating enormous demand for jobs and our investment in fee-free training is helping meet that demand so we can continue to build what matters to make daily life better.
"The success of the JobTrainer program is helping strengthen our economy, which means more money for services, community amenity and less pressure on households."
Training under the program is fee-free and fully funded for eligible people wanting to upskill or reskill.
The NSW Government has expanded the eligibility criteria for the program to target more in-demand industries, including construction, manufacturing, transport, logistics, aged care, disability care, childcare and digital skills.
JobTrainer has also supported more than 5,000 women into construction-related courses through the Built for Women initiative.
Minister for Skills and Training Alister Henskens said the number of people commencing apprenticeships and traineeships in NSW has sky-rocketed since the launch of the program.
"JobTrainer is all about helping people get the skills they need for the job they want, while helping drive our economic recovery from the pandemic," Mr Henskens said.
"Whether you're a young person exploring your career or someone wanting to re-skill for an in-demand industry, JobTrainer can provide the fee-free training to help you kick-start your journey."
JobTrainer is a joint State and Federal funded program, which is injecting $637 million into the NSW skills and training market.
Dorothea Mackellar Poetry Awards 2022: Entries Close June 30th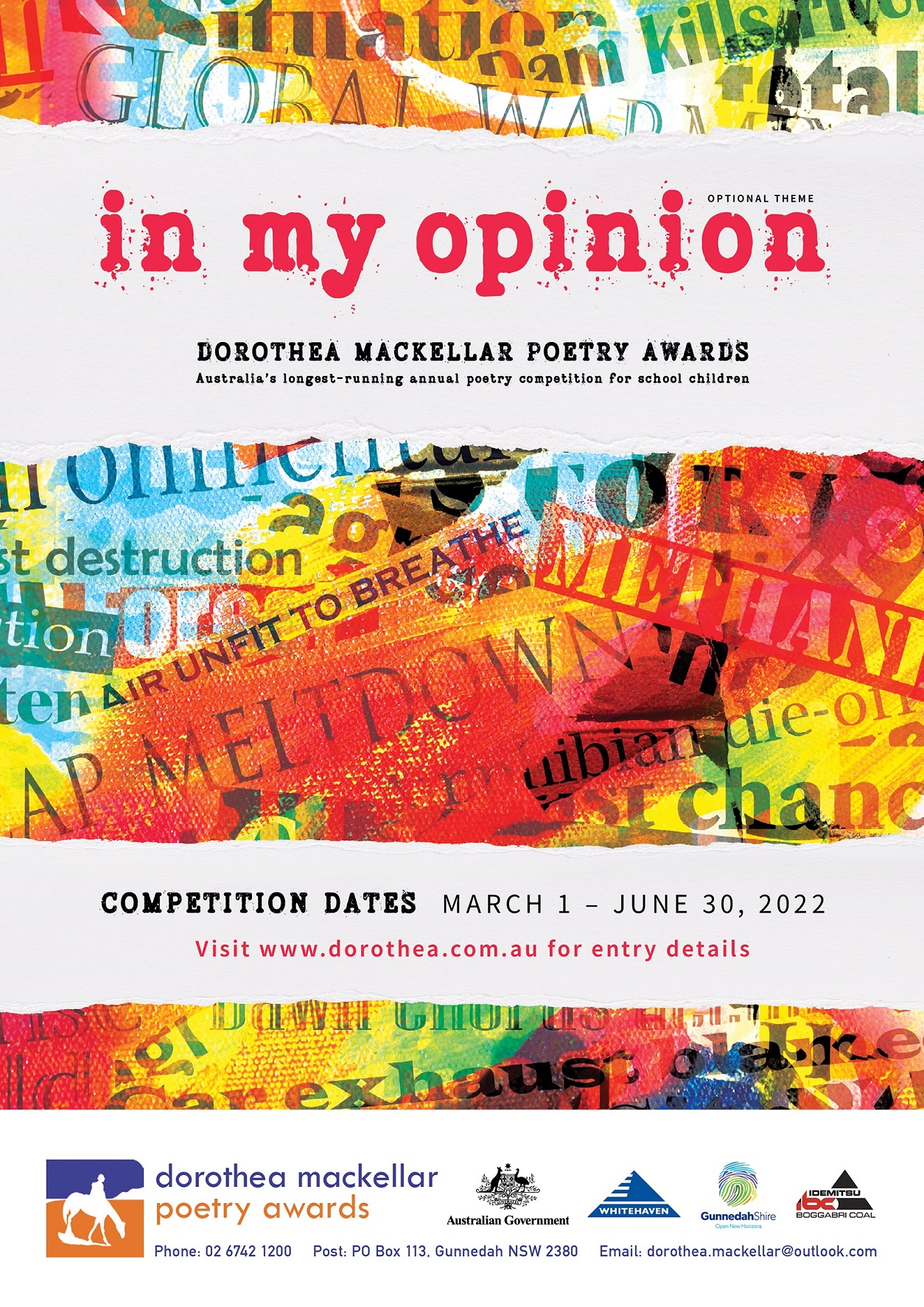 Details and more at: https://dorothea.com.au/
There's also a special History page running this Issue for you - the Australian poet Dorothea Mackellar, after whom the Electorate of Mackellar is named, had a house here in Pittwater at Lovett Bay.
"Our poets are encouraged to take inspiration from wherever they may find it, however if they are looking for some direction, competition participants are invited to use this year's optional theme to inspire their entries."
In 2022, the Dorothea Mackellar Memorial Society has chosen the theme "In My Opinion."
As always, it is an optional theme. The Society encourages students to write about topics and experiences that spark their poetic genius (in whatever form they choose.)
HOW TO ENTER
PLEASE SEE HERE FOR A DETAILED PDF ON ENTRY INSTRUCTIONS FOR TEACHERS AND PARENTS.
ONLINE SUBMISSION
Primary school and secondary school entries can be submitted anytime during the competition period. Visit: https://dorothea.com.au/how-to-enter/
Local Women Named In Australian Gridiron Squad
Newport rugby's Kirisitiana Osborne has been named to play for Australia in the Australian Women's Outback Travel Squad for the Women's World Championship of Gridiron to be played in Finland in July 2022. Kirisitiana is one of three Northern Sydney Gridiron Club Rebels players named this week as part of a 45 women Australian squad,
with Keira Boots and
Brooke Mugridge being the other Rebels players.
Kevin Wilson, Head Coach of the Australian Women's Outback, made the announcement on Thursday May 5th, stating;
''I am confident these athletes will uphold with pride, the honour of being an Australian representative and will conduct themselves as ambassadors for the sport in true Australian spirit.''
Gridiron Australia is the recognised governing body of American Football in Australia. Ter are, to date, 121 teams and 3175 players of this sport across Australia in all places except the Northern Territory.

The 2022 International Federation of American Football (IFAF) World Championship, is taking place in Vantaa, Finland from July 28-August 8.
The lineup will include the host nation and defending European Champion Finland, along with the reigning World Champions, Team USA. They will be joined by the 2017 World Championship silver and bronze medallists, Canada and Mexico, as well as the 2019 European silver and bronze medallists, Sweden and Great Britain, the 2015 European bronze medallists, Germany, and Australia, which was coached at the 2017 World Championship by Dr. Jen Welter. Dr. Welter became the NFL's first female coach in 2015.

The Northern Sydney Gridiron club's website states the club was founded in 2014 by former club president Stephen Armstrong. Stephen grew up on the Northern Beaches, but moved to Perth after school. He had a successful stint playing football in WA for the Perth Blitz before relocating home to NSW in 2013. After playing one season with the UNSW Raiders he decided to start his own football club.
Stephen sent a proposal to the sports governing body, Gridiron NSW, and was put in contact with a man by the name of Scott Davoren. Scott was a former North Western Predator who had been out of the game for a few years but was more than willing to help establish a new club. The word was put out in early 2014 on the clubs newly formed Facebook page and after a hugely successful first turn out the founding members of the club made the decision to push forward and get on the pitch for the upcoming season.
The club considered several names including The Spartans, Saxons, Owls and even the Redbacks in honour of the historical Manly side from the 1990s. In the end it was unanimously decided to settle on the mantle of the Rebels.
Fast forward to today, and the club has moved forward in leaps and bounds. The Division 1 men's team was the first team to record a win in their initial season in GNSW history, and have since had playoff berths in the 2016 and 2017 seasons, barely missing out on a spot in the Waratah Bowl in 2017. The club has grown exponentially since its inception, developing its colts and women's programs to the same level of success, as can be seen from this week's announcement.
If you want to try it out there's an event coming up locally in a few weeks time: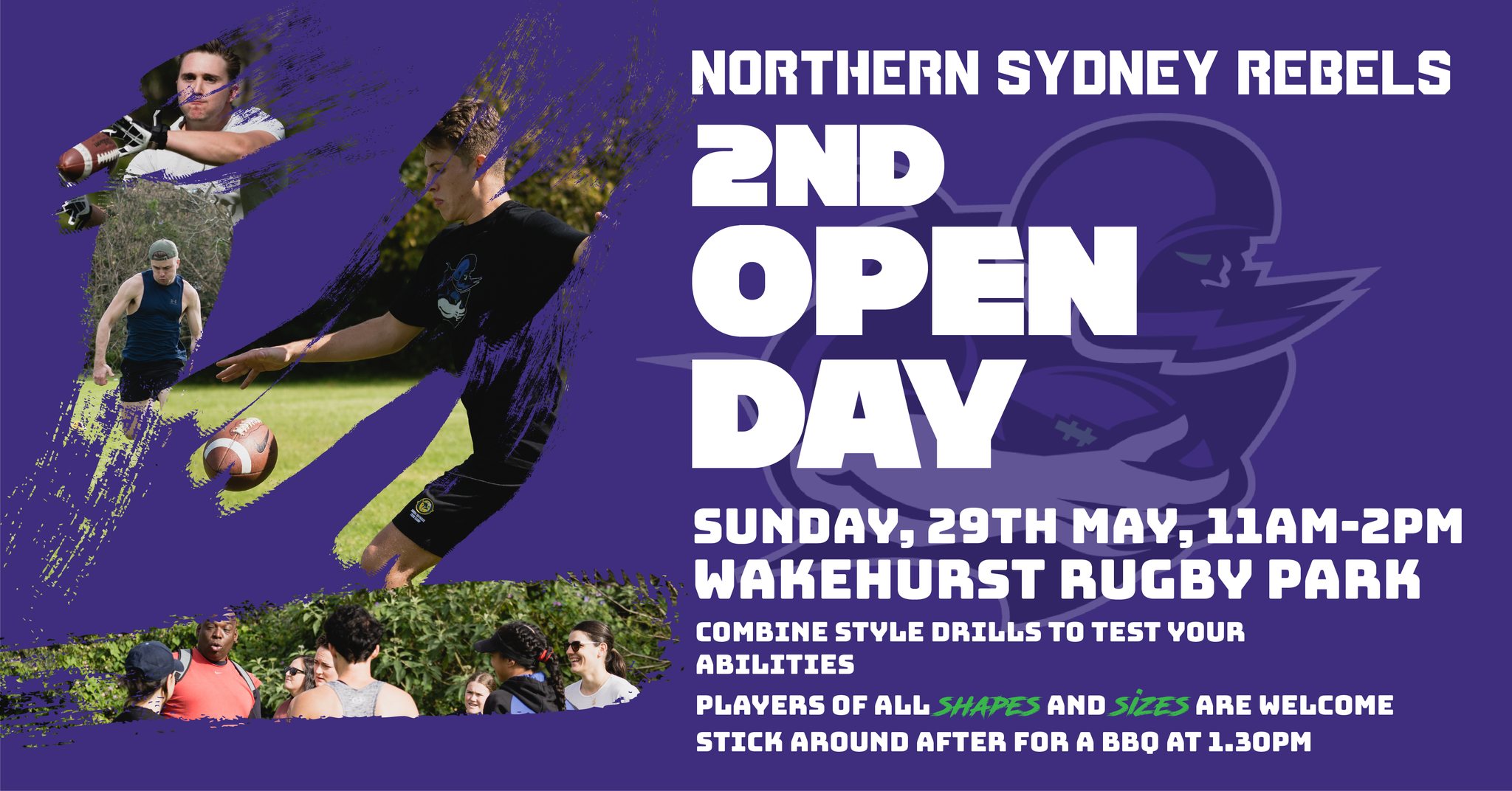 Young Writers' Competition 2022
Young people across the Northern Beaches are encouraged to enter this year's Young Writers' Competition for their chance to be published.
Now in its 13th year, the annual competition is open to students from kindergarten to grade 12 who live or go to school on the Northern Beaches. The theme of this year's competition is 'rise'.
"The Northern Beaches is home to some very talented young writers, and I continue to be blown away by the creativity and skill of entrants in our annual Young Writers' Competition," Mayor Michael Regan said.
"It's time for young writers to once again rise and shine and show us what they've got. More than 500 stories were submitted in last year's competition, and we suspect this year will be just as competitive."
Entrants can write on any topic or theme but must include a derivation of the word 'rise'. Entries will be grouped by age and judged according to characterisation, originality, plot, and language.
Four finalists will be chosen in each age category and invited to a presentation night on Wednesday 10 August, where a winner, runner-up, and two highly commended prizes are awarded.
Finalists from each category will have their stories published in an eBook which is added to the Northern Beaches Council Library collection.
Entries close Tuesday 31 May 2022. Entrants must be members of the Northern Beaches Council Library Service.
Complete the online entry form and attach your story as a Word document. If your story is hand-written, then a clear, readable photo or scanned PDF can be submitted.
Not a member of the library? Don't worry, Council will use this form to create a membership for you. Just mark 'no' under the library member field in the online form. If you are a member and unsure of your library card number, just mark 'yes' in the library member field in the online form and Council will find your library membership number.
Entries are judged according to characterisation, originality, plot and use of language and arranged into six different age group categories.
Four finalists are chosen in each age category and invited to a presentation night where a winner, runner-up and two highly commended prizes are awarded. Finalists from each category will have their stories published in an eBook that will be added to Council's collection.
For more information visit Council's library.
word of the week: breathe
Word of the Week returns in 2022 simply to throw some disruption in amongst the 'yeah-nah' mix.
Verb
1. to take in oxygen from (the surrounding medium, esp air) and give out carbon dioxide; respire.
2. (intransitive) to exist; be alive
3. (intransitive)
to rest to regain breath, composure, etc
4. (intransitive)
(esp of air) to blow lightly
5. (intransitive) machinery
a. to take in air, esp for combustion
b. to equalise the pressure within a container, chamber, etc, with atmospheric pressure
6. (transitive) phonetics
to articulate (a speech sound) without vibration of the vocal cords
7. to exhale or emit
8. (transitive) to impart; instil 9. (transitive) to speak softly; whisper 10. (transitive) to permit to rest 11. (intransitive) (of a material) to allow air to pass through so that perspiration can evaporate
Word origin - 13th Century from Breath - from Middle English brethen < breth, breath, 'to burn', from Old English braeth, related to braedan 'to burn', Old English brǣth 'smell, scent', from Old English ēþian and orþian ("to breathe"); as well as Middle English anden, onden, from Old Norse anda ("to breathe"), of Germanic origin; related to brood. Old High German bradam 'heat, breath'.
The Corrs - Breathless [Official Video]
Breathless is the first single by The Corrs from their third studio album, In Blue, released 2009.
Air That I Breathe – The Hollies, 1974
Nick Cave & The Bad Seeds - Breathless
Jimi Hendrix - The Wind Cries Mary(live in Stockholm 1967)
Louis Armstrong - What A Wonderful World (Original Spoken Intro Version) ABC Records 1967 - take a deep breath and just exhale!
Sydney Pro Junior at Manly Beach: Ellie Harrison and Levi Slawson Win
MANLY BEACH
Sunday, May 15, 2022
Report by World Surf League
Ellie Harrison (AUS) and Levi Slawson (USA) have won the Harvey Norman Sydney Pro Junior Women's and Men's divisions at Manly Beach on Sydney's Northern Beaches. The finals day enjoyed high performance clean 2 to 3 feet surf and both finals saw high scores and multiple lead changes.
As a lead in to the Challenger Series event which began on Tuesday, almost 100 competitors turned out vying for WSL Pro Junior points as they look to lock in a spot at the 2022 World Surf League (WSL) World Junior Championships later this year.
For Victoria's Ellie Harrison, today's win sees her increase her lead on the Australian Pro Junior Series rankings and the young surfer who turns 17 years of age later this week is superbly placed to qualify for the WSL World Junior Finals at the end of the year. The top two ranked surfers from each region qualify for the finals and with Sierra Kerr (Gold Coast/Qld) placing runner-up today, she also improved her overall 2nd placed ranking and both Ellie and Sierra are strongly positioned to hold down these qualifying positions.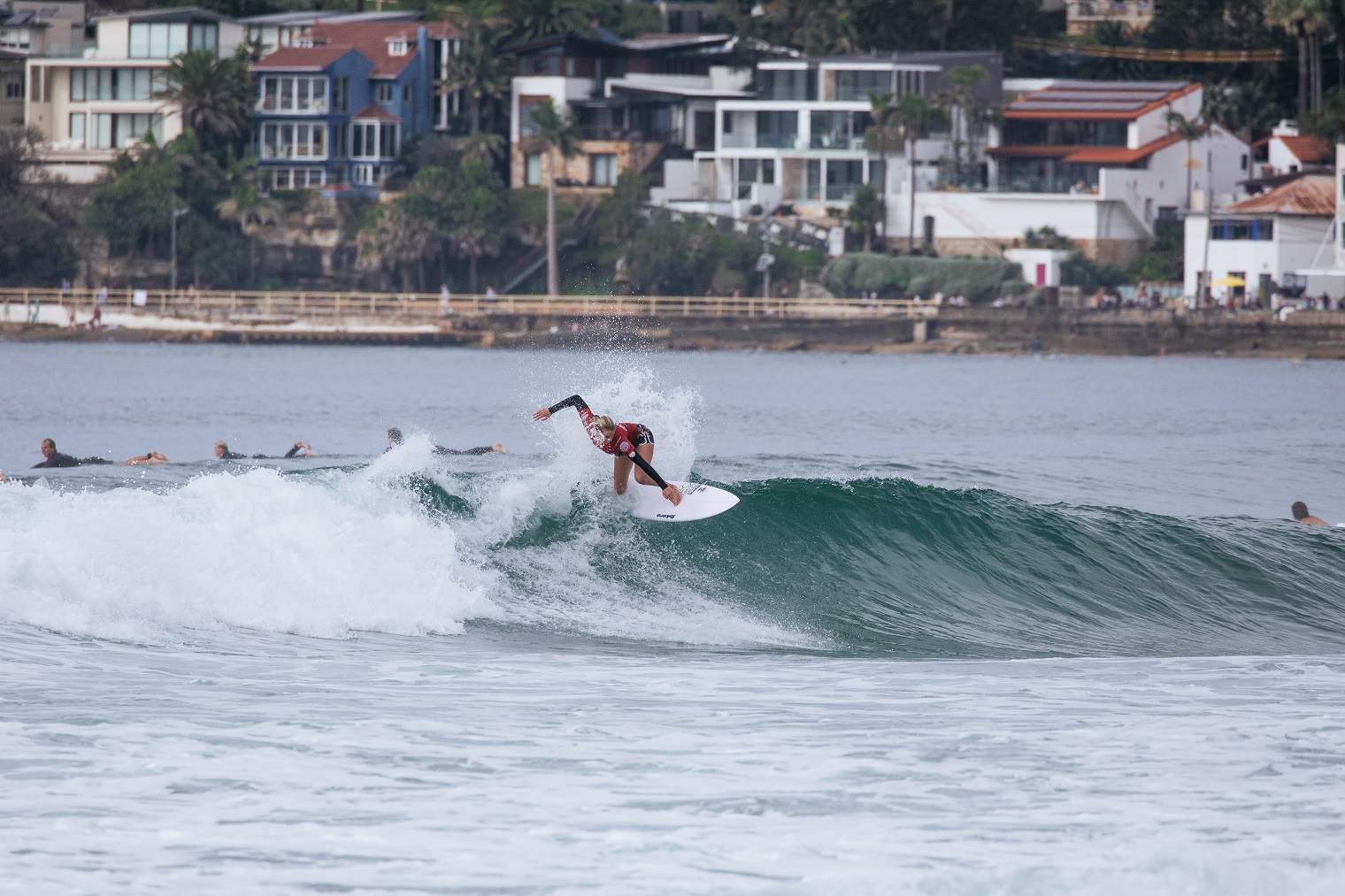 Ellie Harrison.
Credit: WSL / Cait Miers
"My goal for this year has always been to win the Pro Junior Series and qualify for the WSL World Junior Finals and today's result certainly get me closer to getting there but there's still a few events remaining so I have to remain focused" said Harrison. "This has been a fun event and the waves are small but they are also quite good allowing for plenty of scoring potential so it's pleasing to take a win in Sydney."
Isabella Caldow (Qld/Sunshine Coast) and Jesse Starling (NSW/North Narrabeen) placed 3rd and 4th in today's final.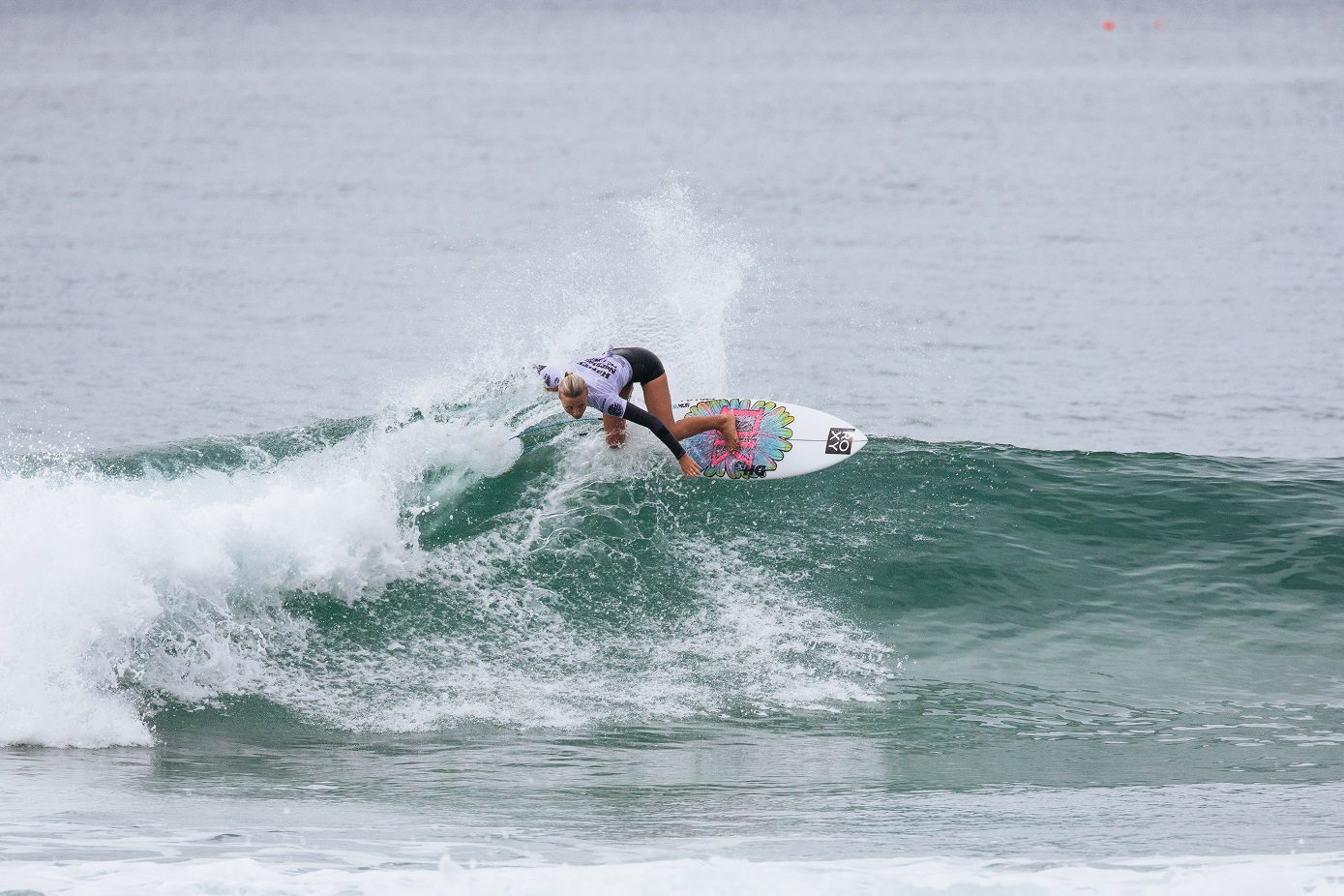 Jesse Starling.
Credit: WSL / Cait Miers
Men's Pro Junior winner Levi Slawson (USA) only gained a late entry into this event when a spot became vacant in the draw yesterday. The talented exciting Californian surfer is here to surf the main WSL Challenger Series event which begins on Tuesday but used the opportunity to surf the Pro Junior to warm-up for the main event.
"Surfing against Australia's top Pro Juniors was the ideal way for me get familiar with the waves at Manly Beach" said Slawson. "Every heat has been hard fought and the final was amazing with all four of us scoring big and all a chance of winning right to the end - I'm stoked to take the win and I'm ready for the Challenger event."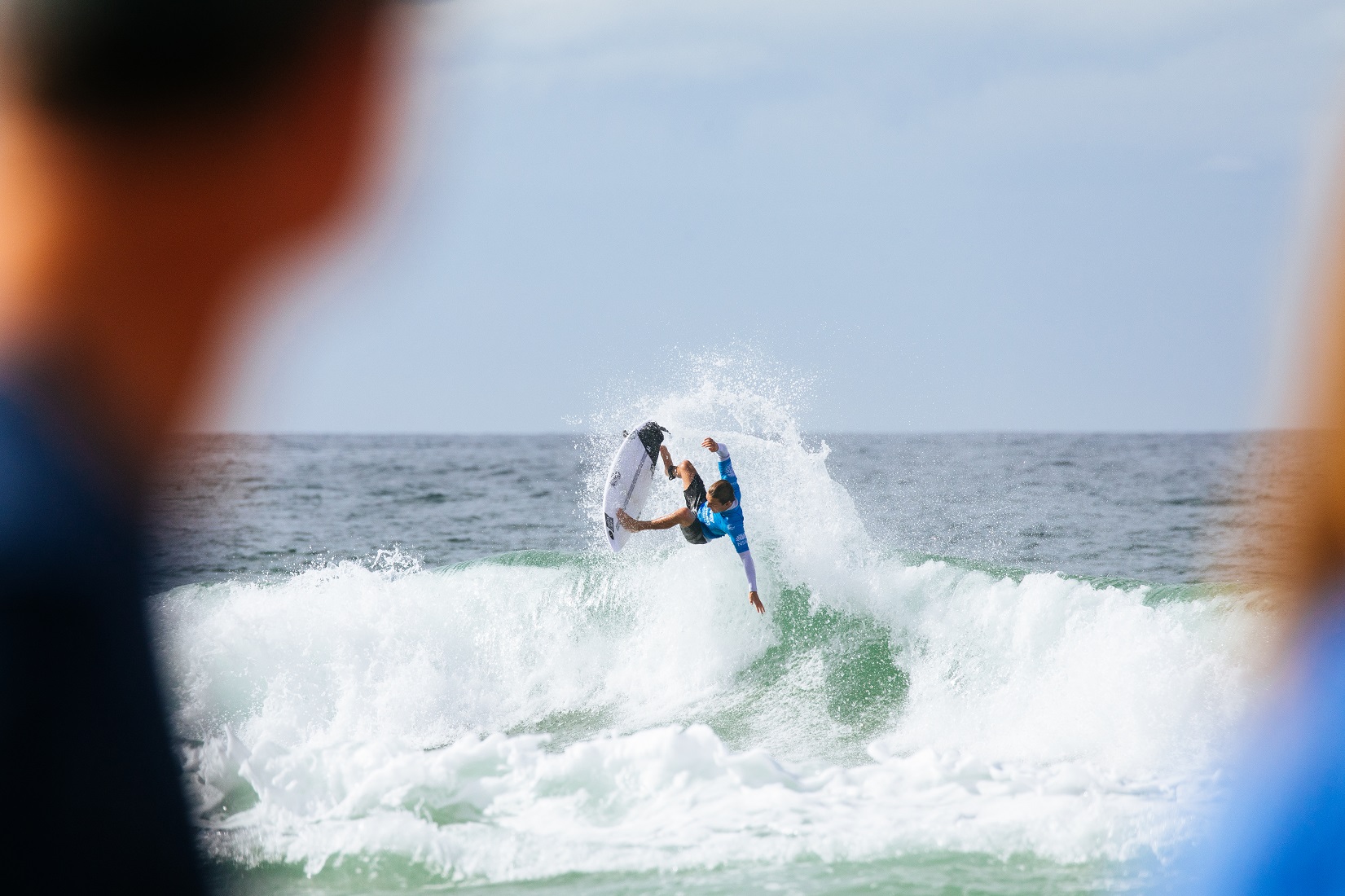 Levi Slawson.
Credit: WSL / Cait Miers
Slawson defeated Marlon Harrison (Qld/Gold Coast) in a high quality final with Taj Stokes (Qld/Sunshine Coast) 3rd and Ty Richardson (Qld/Gold Coast) in 4th.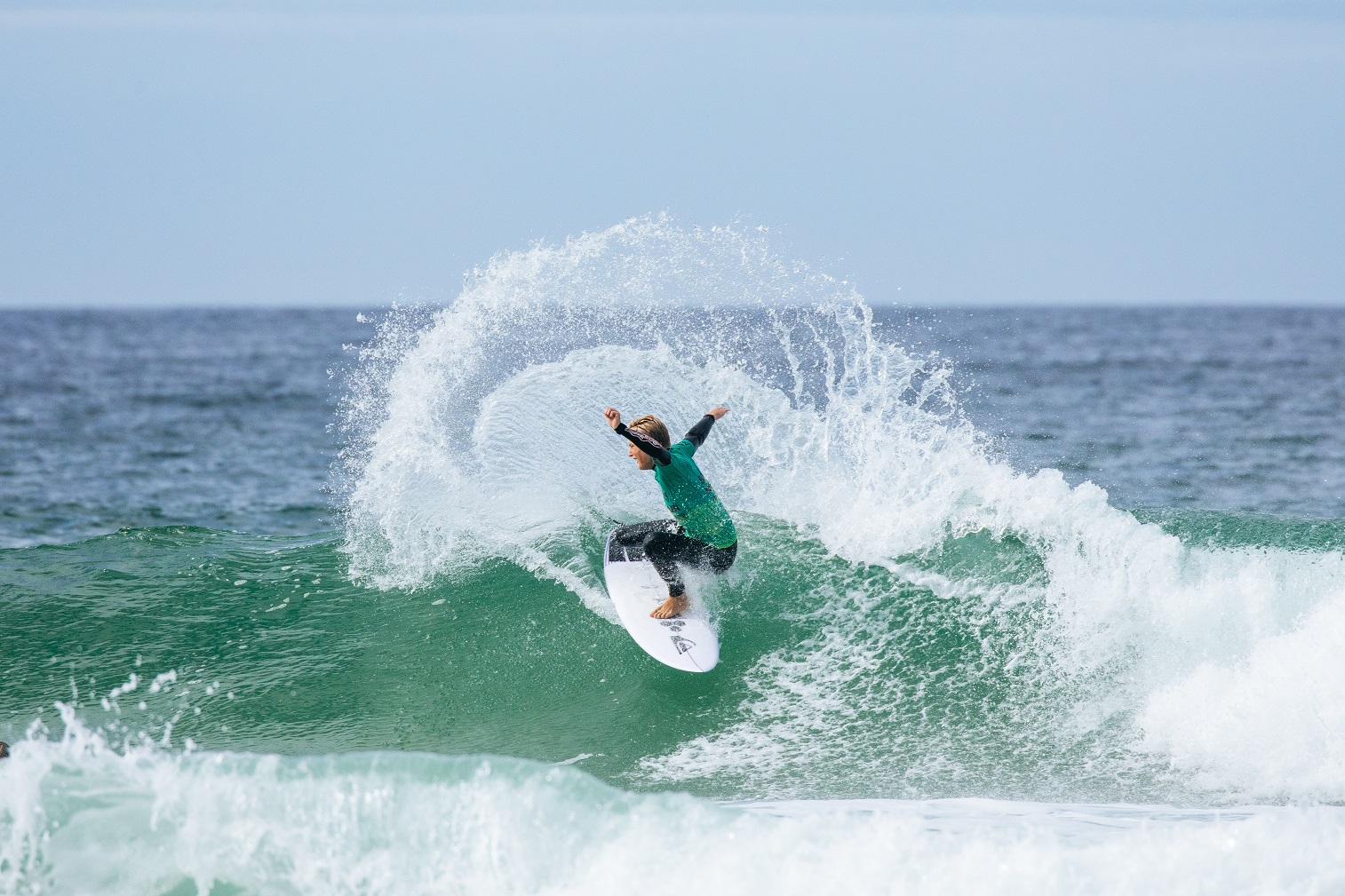 Marlon Harrison.
Credit: WSL / Cait Miers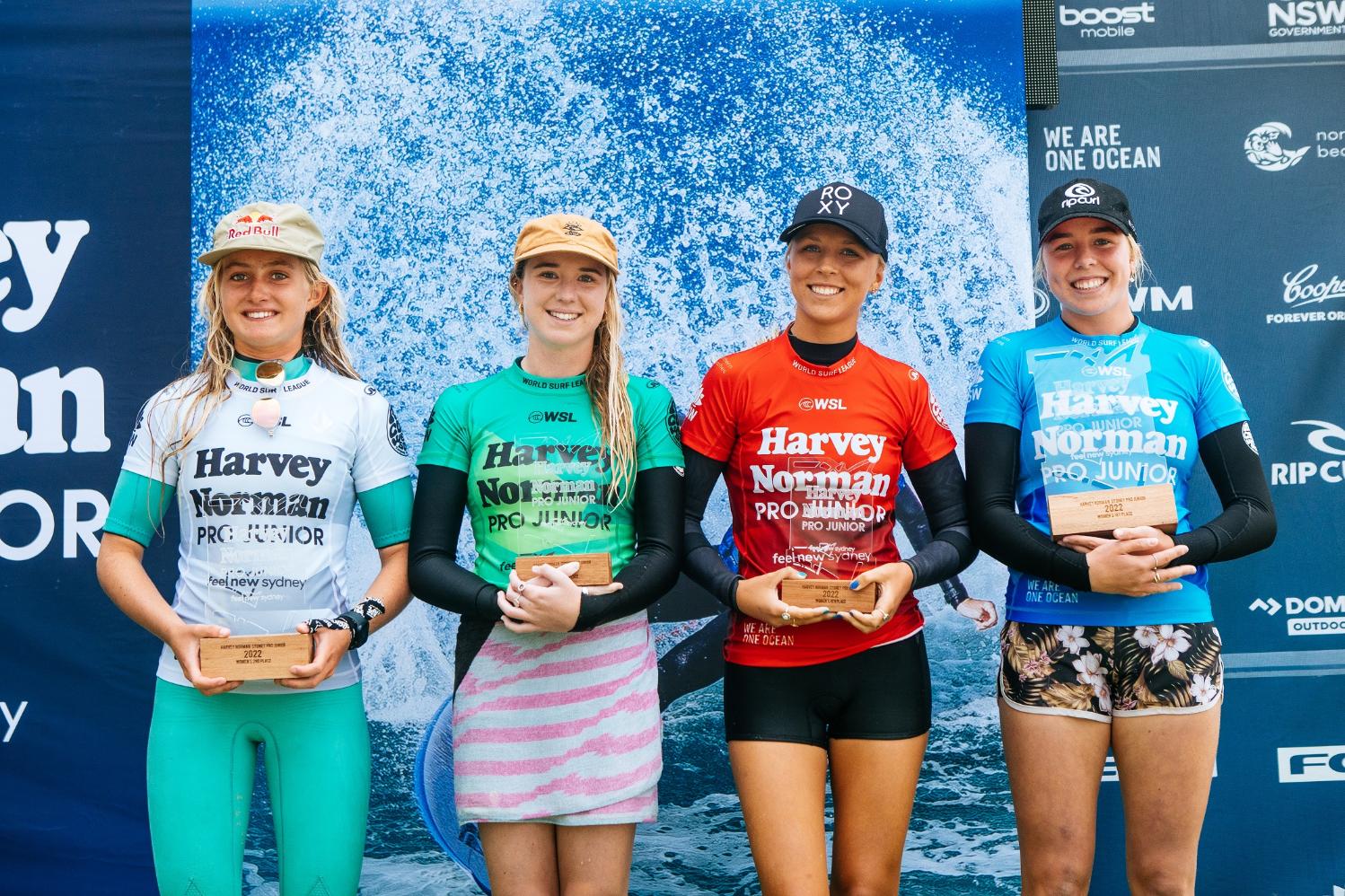 Sydney Pro Junior at Manly Beach Harvey Norman Pro Junior Winners.
Credit: WSL / Cait Miers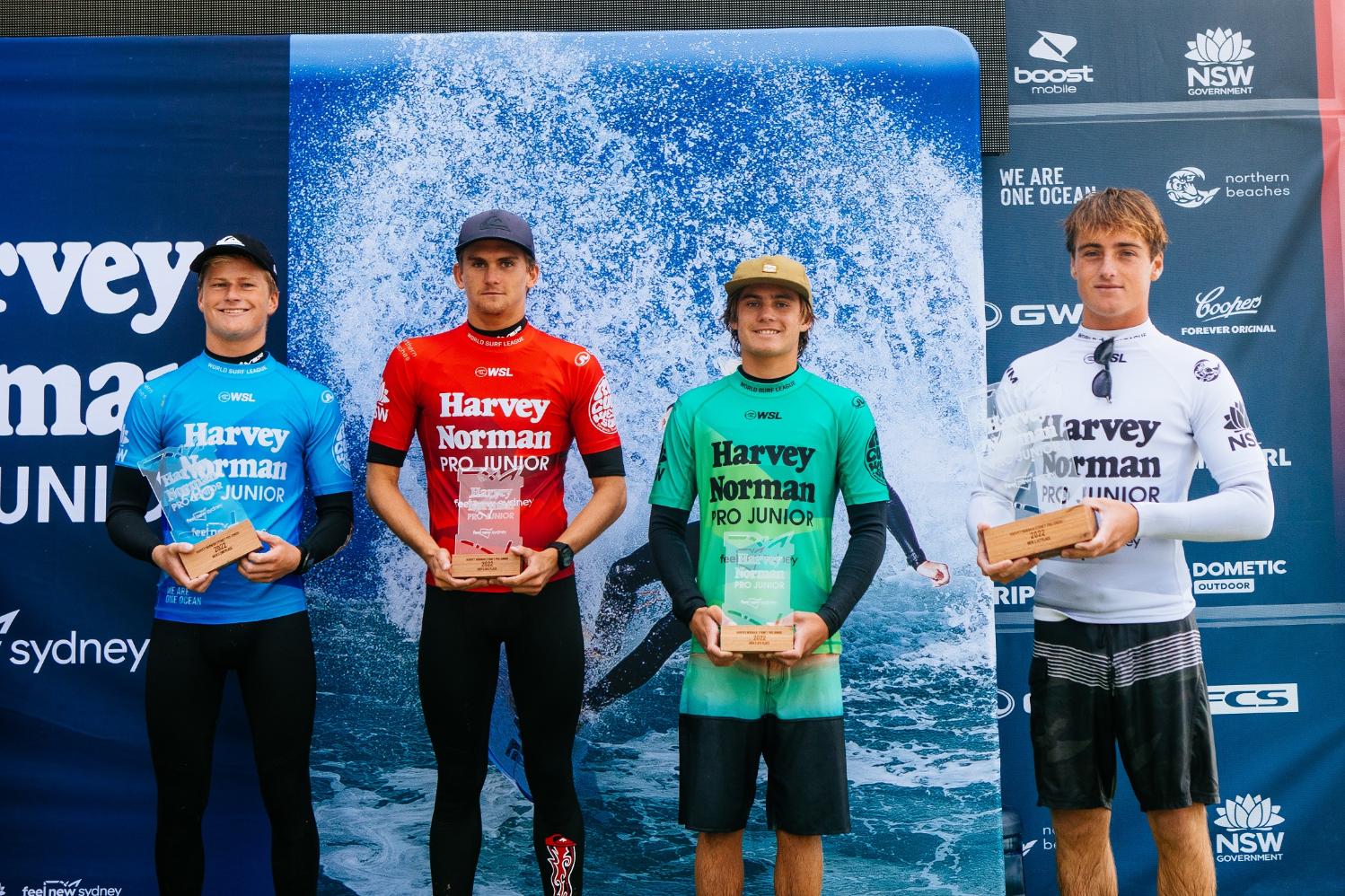 Sydney Pro Junior at Manly Beach Harvey Norman Pro Junior Winners.
Credit: WSL / Cait Miers
Book of the Month - May 2022: For the term of his natural life
by Marcus Andrew Hislop Clarke, 1846-1881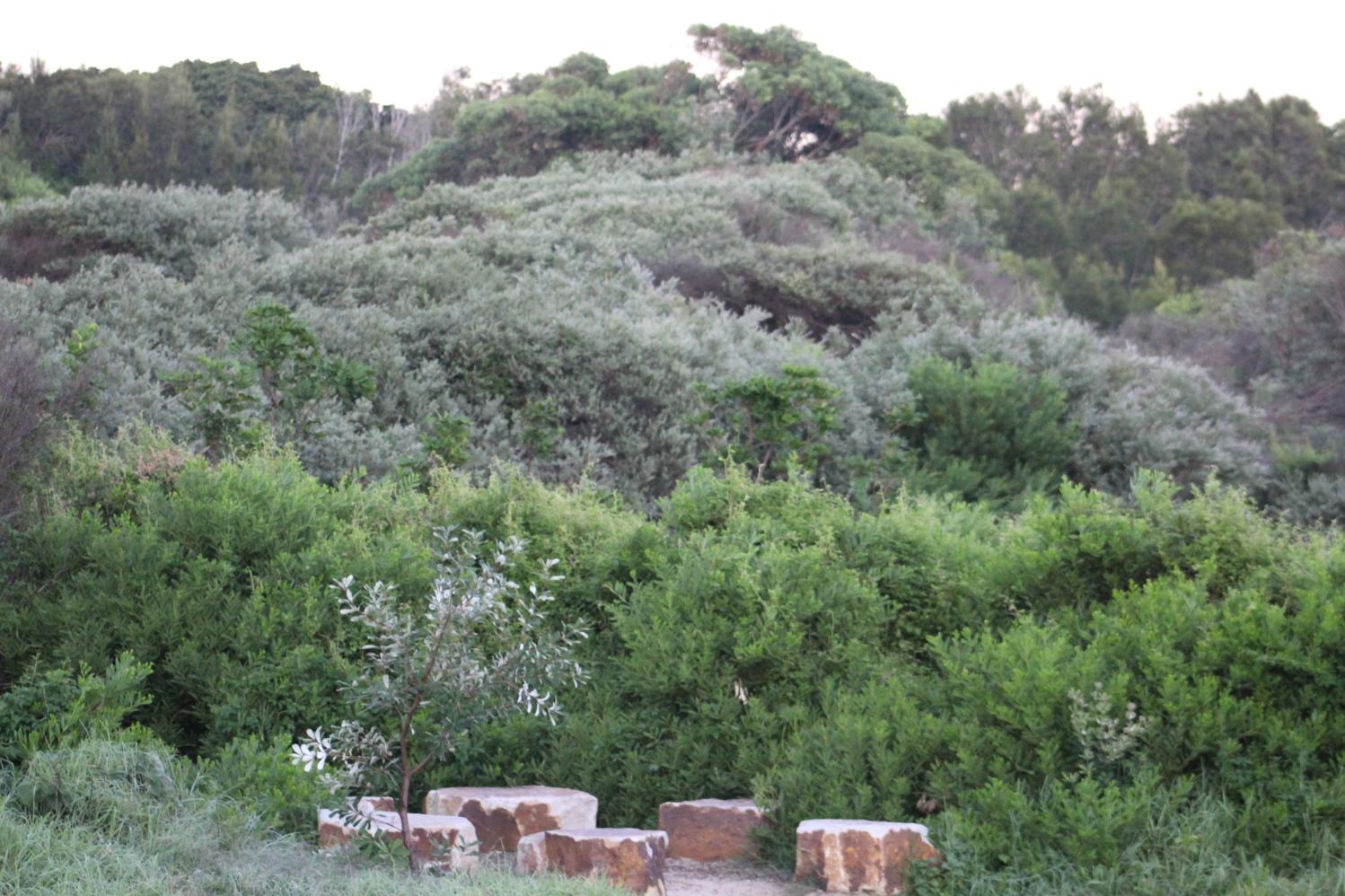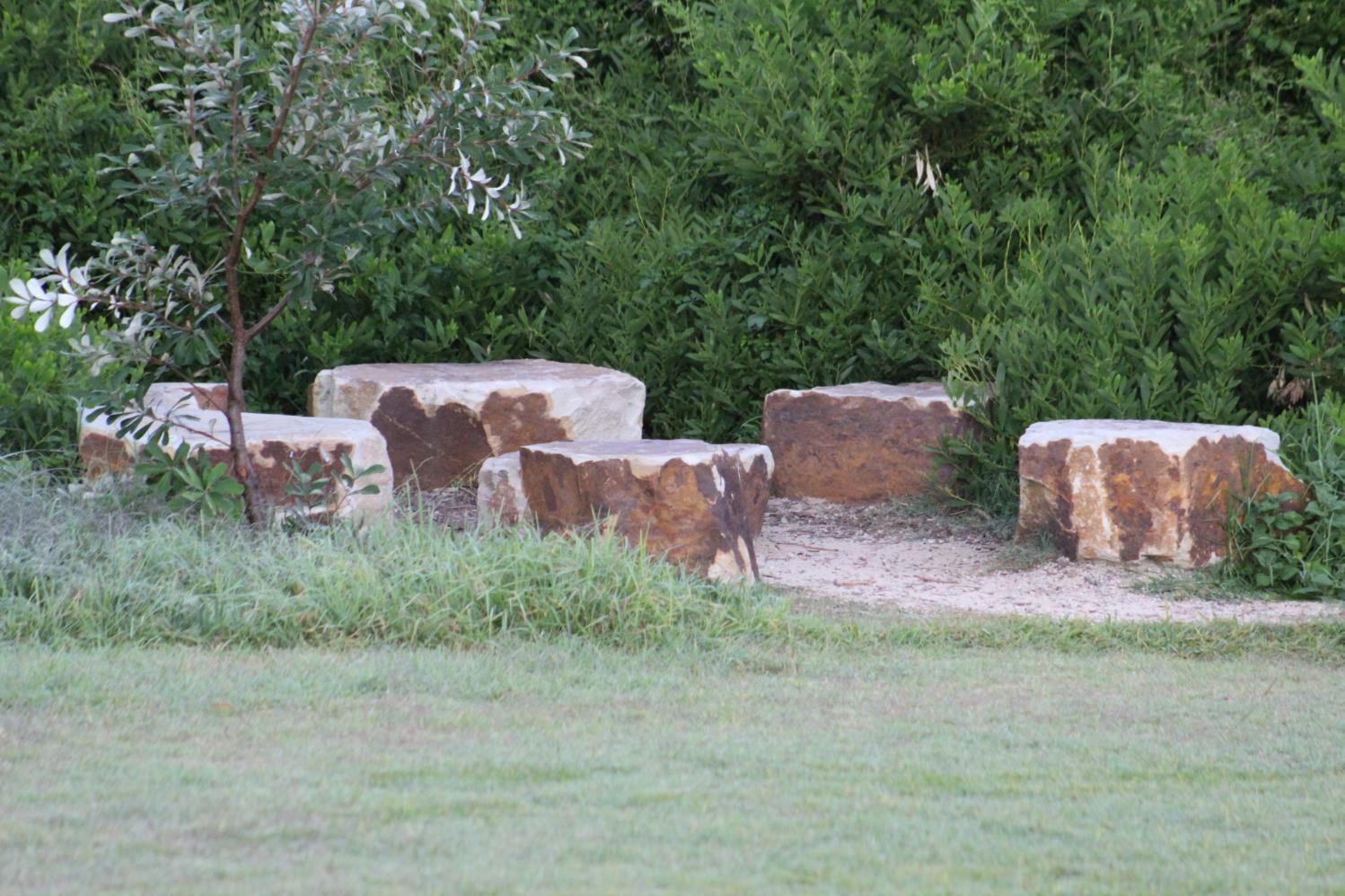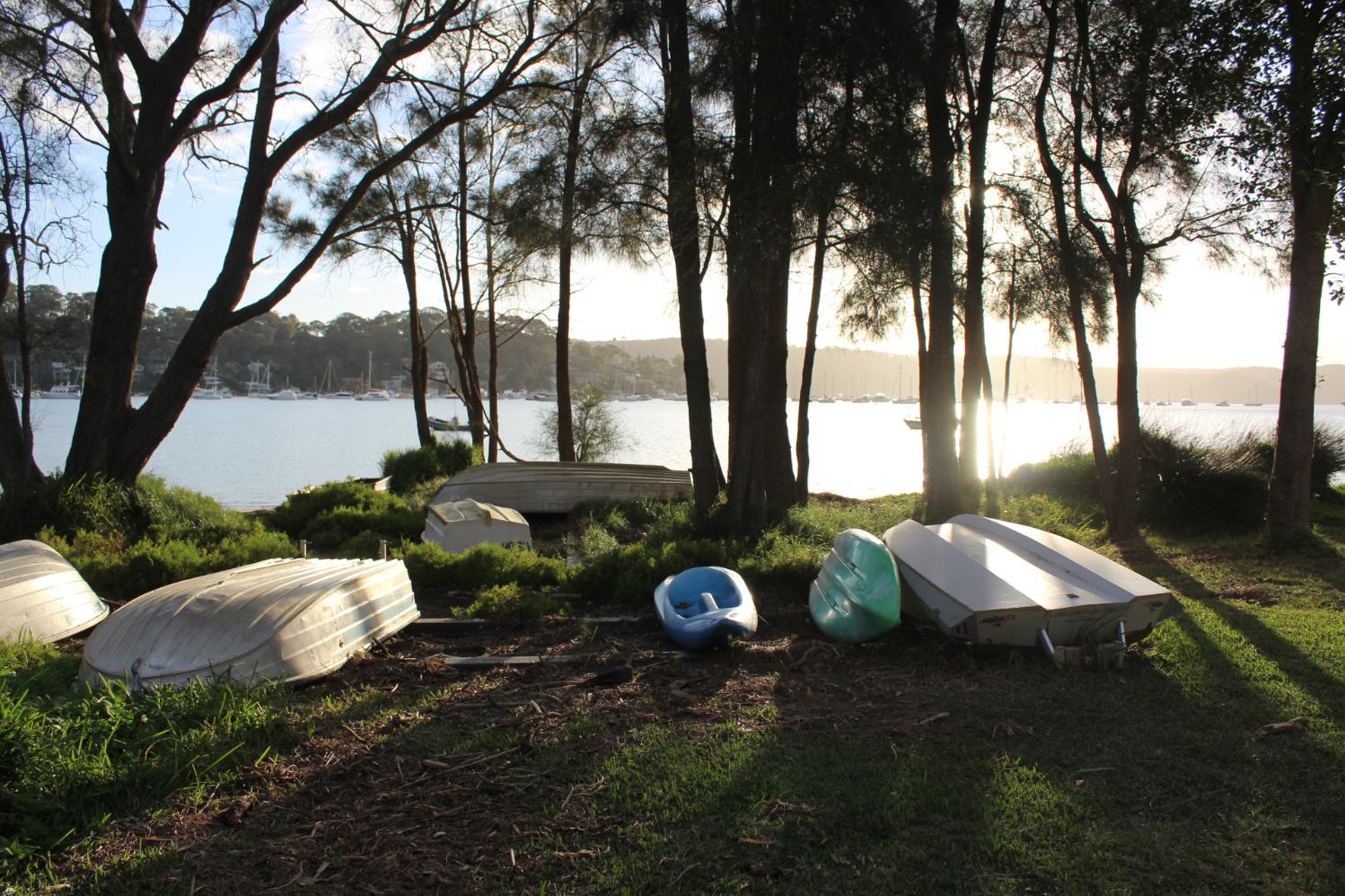 The world at your finger tips: Online
With current advice to stay at home and self-isolate, when you come in out of the garden, have had your fill of watching movies and want to explore something new, there's a whole world of books you can download, films you can watch and art galleries you can stroll through - all from at home and via the internet. This week a few suggestions of some of the resources available for you to explore and enjoy. For those who have a passion for Art - this month's Artist of the Month is the Online Australian Art Galleries and State Libraries where you can see great works of art from all over the world and here - both older works and contemporary works.
Also remember the Project Gutenberg Australia - link here- has heaps of great books, not just focused on Australian subjects but fiction works by popular authors as well. Well worth a look at.
Short Stories for Teenagers you can read for free online
StoryStar is an online resource where you can access and read short stories for teenagers.
About
Storystar is a totally FREE short stories site featuring some of the best short stories online, written by/for kids, teens, and adults of all ages around the world, where short story writers are the stars, and everyone is free to shine! Storystar is dedicated to providing a free place where everyone can share their stories. Stories can entertain us, enlighten us, and change us. Our lives are full of stories; stories of joy and sorrow, triumph and tragedy, success and failure. The stories of our lives matter. Share them. Sharing stories with each other can bring us closer together and help us get to know one another better. Please invite your friends and family to visit Storystar to read, rate and share all the short stories that have been published here, and to tell their stories too.
StoryStar headquarters are located on the central Oregon coast.
NFSA - National Film and Sound Archive of Australia
The doors may be temporarily closed but when it comes to the NFSA, we are always open online. We have content for Kids, Animal Lovers, Music fans, Film buffs & lots more.
You can explore what's available online at the NFSA, see more in the link below.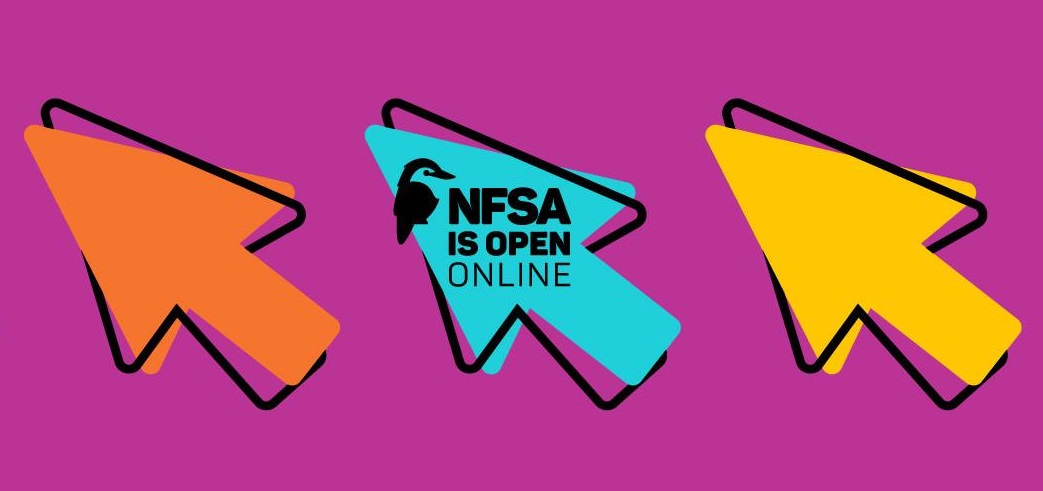 NLA Ebooks - Free To Download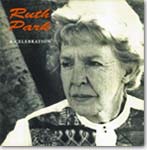 The National Library of Australia provides access to thousands of ebooks through its website, catalogue and eResources service. These include our own publications and digitised historical books from our collections as well as subscriptions to collections such as Chinese eResources, Early English Books Online and Ebsco ebooks.
Ebooks are books published in an electronic format. They can be read by using a personal computer or an ebook reader.
This guide will help you find and view different types of ebooks in the National Library collections.
Peruse the NLA's online ebooks,
ready to download - HERE
The Internet Archive and Digital Library
The Internet Archive is an American digital library with the stated mission of "universal access to all knowledge." It provides free public access to collections of digitised materials, including websites, software applications/games, music, movies, videos, moving images, and millions of public-domain books. There's lots of Australian materials amongst the millions of works on offer.
Visit: https://archive.org/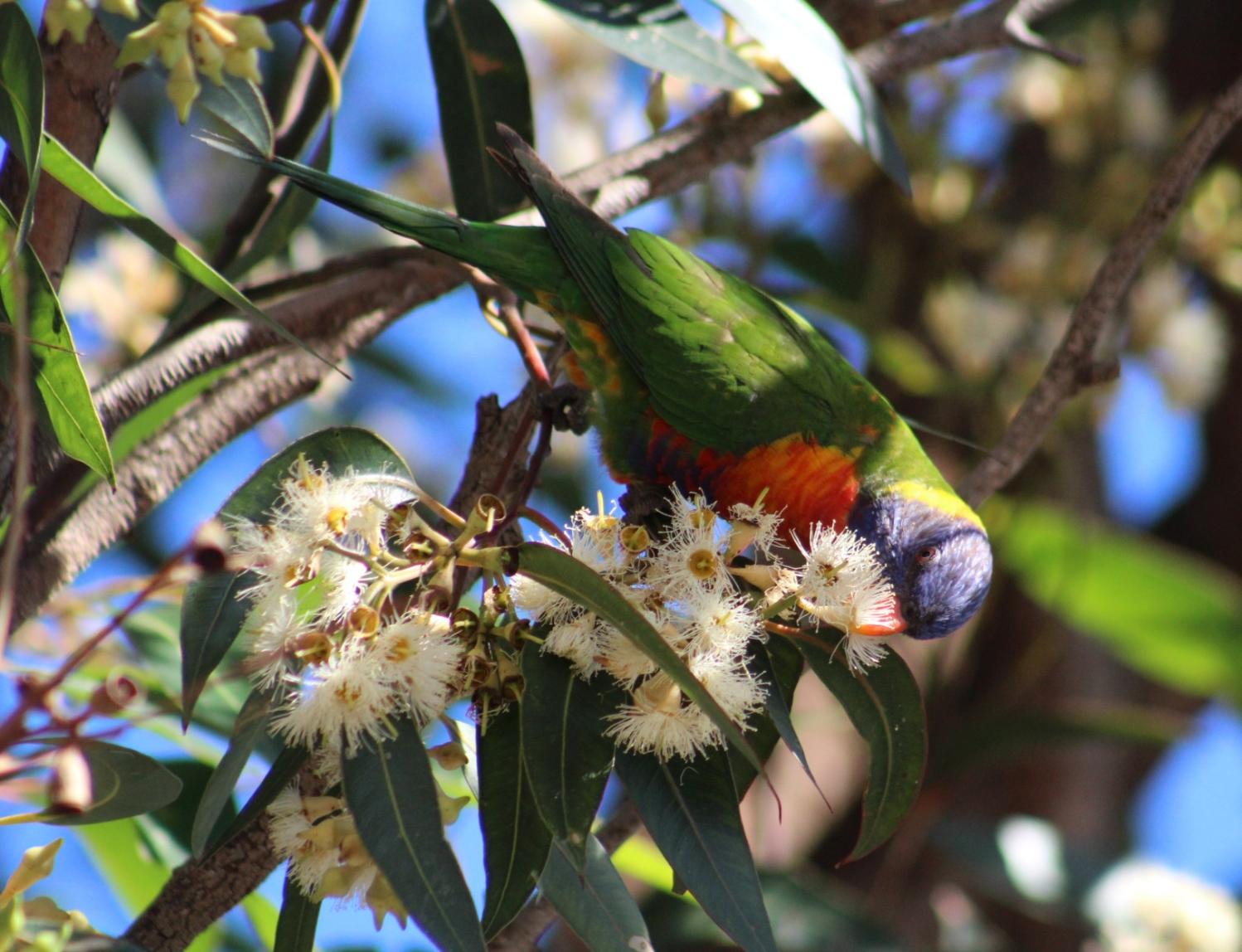 Avalon Youth Hub: More Meditation Spots
Due to popular demand our meditation evenings have EXPANDED. Two sessions will now be run every Wednesday evening at the Hub. Both sessions will be facilitated by Merryn at Soul Safaris.
6-7pm - 12 - 15 year olds welcome
7-8pm - 16 - 25 year olds welcome
No experience needed. Learn and develop your mindfulness and practice meditation in a group setting.
BIG THANKS The Burdekin Association for funding these sessions!
Green Team Beach Cleans
It has been estimated that we will have more plastic than fish in the ocean by 2050...These beach cleans are aimed at reducing the vast amounts of plastic from entering our oceans before they harm marine life.
Anyone and everyone is welcome! If you would like to come along, please bring a bucket, gloves and hat. Kids of all ages are also welcome!
We will meet in front of the surf club.
Hope to see you there!
The Green Team is a
Youth-run, volunteer-based environment initiative from Avalon, Sydney. Keeping our area green and clean.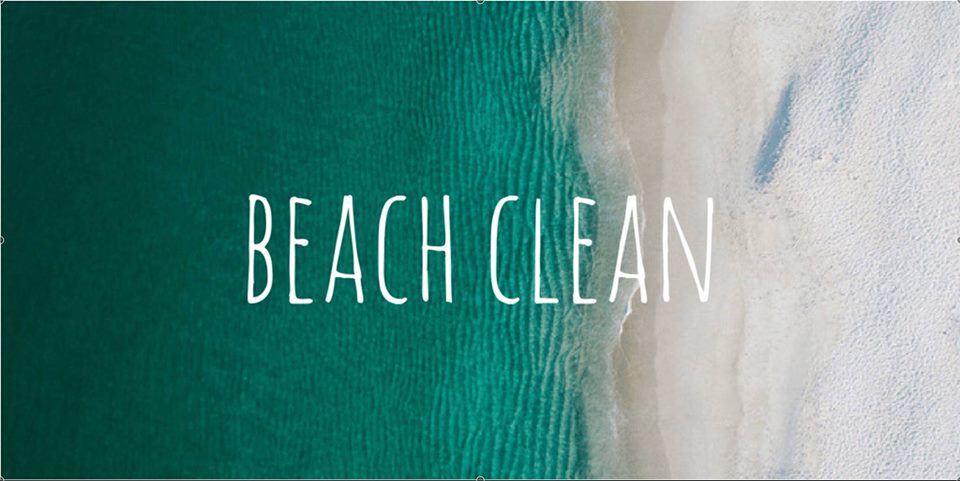 The Project Gutenberg Library of Australiana
Australian writers, works about Australia and works which may be of interest to Australians.This Australiana page boasts many ebooks by Australian writers, or books about Australia. There is a diverse range; from the journals of the land and sea explorers; to the early accounts of white settlement in Australia; to the fiction of 'Banjo' Paterson, Henry Lawson and many other Australian writers.
The list of titles form part of the huge collection of ebooks freely downloadable from Project Gutenberg Australia. Follow the links to read more about the authors and titles and to read and/or download the ebooks.
Profile: Ingleside Riders Group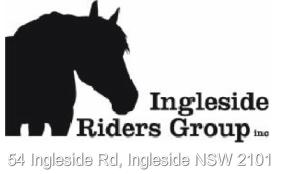 Ingleside Riders Group Inc. (IRG) is a not for profit incorporated association and is run solely by volunteers. It was formed in 2003 and provides a facility known as "Ingleside Equestrian Park" which is approximately 9 acres of land between Wattle St and McLean St, Ingleside. IRG has a licence agreement with the Minister of Education to use this land. This facility is very valuable as it is the only designated area solely for equestrian use in the Pittwater District.
IRG promotes equal rights and the respect of one another and our list of rules that all members must sign reflect this.
Cyberbullying
Research shows that one in five Australian children aged 8 to 17 has been the target of cyberbullying in the past year. The Office of the Children's eSafety Commissioner can help you make a complaint, find someone to talk to and provide advice and strategies for dealing with these issues.
Make a Complaint
The Enhancing Online Safety for Children Act 2015 gives the power to provide assistance in relation to serious cyberbullying material. That is, material that is directed at a particular child with the intention to seriously embarrass, harass, threaten or humiliate.
IMPORTANT INFORMATION
Before you make a complaint you need to have:
copies of the cyberbullying material to upload (eg screenshots or photos)

reported the material to the social media service (if possible) at least 48 hours ago

at hand as much information as possible about where the material is located

15-20 minutes to complete the form
Visit: esafety.gov.au/complaints-and-reporting/cyberbullying
Our mission
The Office of the Children's eSafety Commissioner is Australia's leader in online safety. The Office is committed to helping young people have safe, positive experiences online and encouraging behavioural change, where a generation of Australian children act responsibly online—just as they would offline.
We provide online safety education for Australian children and young people, a complaints service for young Australians who experience serious cyberbullying, and address illegal online content through the Online Content Scheme.
Our goal is to empower all Australians to explore the online world—safely.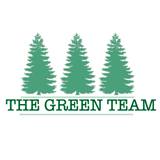 The Green Team
Profile
This Youth-run, volunteer-based environment initiative has been attracting high praise from the founders of Living Ocean as much as other local environment groups recently.
Creating Beach Cleans events, starting their own, sustainability days - 'action speaks louder than words' ethos is at the core of this group.
Sync Your Breathing with this - to help you Relax
Send In Your Stuff
Pittwater Online News is not only For and About you, it is also BY you.
We will not publish swearing or the gossip about others. BUT: If you have a poem, story or something you want to see addressed, let us know or send to:
pittwateronlinenews@live.com.au
All Are Welcome, All Belong!
Youth Source: Northern Sydney Region
A directory of services and resources relevant to young people and those who work, play and live alongside them.
The
YouthSource directory
has listings from the following types of service providers:
Aboriginal,
Accommodation,
Alcohol & Other Drugs,
Community Service,
Counselling,
Disability,
Education & Training,
Emergency Information,
Employment,
Financial,
Gambling,
General Health & Wellbeing,
Government Agency,
Hospital & GP,
Legal & Justice,
Library,
Mental Health,
Multicultural,
Nutrition & Eating Disorders,
Parenting,
Relationships,
Sexual Health,
University,
Youth Centre
Fined Out: Practical guide for people having problems with fines

Legal Aid NSW has just published an updated version of its 'Fined Out' booklet, produced in collaboration with Inner City Legal Centre and Redfern Legal Centre.
Fined Out is a practical guide to the NSW fines system. It provides information about how to deal with fines and contact information for services that can help people with their fines.
A fine is a financial penalty for breaking the law. The Fines Act 1996 (NSW) and Regulations sets out the rules about fines.
The 5th edition of 'Fined Out' includes information on the different types of fines and chapters on the various options to deal with fines at different stages of the fine lifecycle, including court options and pathways to seek a review, a 50% reduction, a write-off, plan, or a Work and Development Order (WDO).
The resource features links to self-help legal tools for people with NSW fines, traffic offence fines and court attendance notices (CANs) and also explains the role of Revenue NSW in administering and enforcing fines.
Other sections of the booklet include information specific to Aboriginal and Torres Strait Islander people, young people and driving offences, as well as a series of template letters to assist people to self-advocate.
Hard copies will soon be available to be ordered online through the Publications tab on the Legal Aid NSW website.
Hard copies will also be made available in all public and prison libraries throughout NSW.
Read the resource online, or download the PDF.
Apprenticeships and traineeships info
Are you going to leave school this year?
Looking for an apprenticeship or traineeship to get you started?
It lists the group training organisations (GTOs) that are currently registered in NSW under the Apprenticeship and Traineeship Act 2001. These GTOs have been audited by independent auditors and are compliant with the National Standards for Group Training Organisations.
There are also some great websites, like
1300apprentice
, which list what kind of apprenticeships and traineeships they can guide you to securing as well as listing work available right now.

Profile Bayview Yacht Racing
Association (BYRA)
1842 Pittwater Rd,

Bayview
BYRA has a passion for sharing the great waters of Pittwater and a love of sailing with everyone aged 8 to 80 or over!
headspace Brookvale
headspace Brookvale provides services to young people aged 12-25. If you are a young person looking for health advice, support and/or information,headspace Brookvale can help you with:
• Mental health • Physical/sexual health • Alcohol and other drug services • Education and employment services
If you ever feel that you are:
• Alone and confused • Down, depressed or anxious • Worried about your use of alcohol and/or other drugs • Not coping at home, school or work • Being bullied, hurt or harassed • Wanting to hurt yourself • Concerned about your sexual health • Struggling with housing or accommodation • Having relationship problems • Finding it hard to get a job
Or if you just need someone to talk to… headspace Brookvale can help! The best part is our service is free, confidential and youth friendly.
headspace Brookvale is open from Monday to Friday 9:00am-5:30pm so if you want to talk or make an appointment give us a call on (02) 9937 6500. If you're not feeling up to contacting us yourself, feel free to ask your family, friend, teacher, doctor or someone close to you to make a referral on your behalf.
When you first come to headspace Brookvale you will be greeted by one of our friendly staff. You will then talk with a member of our headspace Brookvale Youth Access Team. The headspace Brookvale Youth Access Team consists of three workers, who will work with you around whatever problems you are facing. Depending on what's happening for you, you may meet with your Youth Access Worker a number of times or you may be referred on to a more appropriate service provider.
A number of service providers are operating out of headspace Brookvale including Psychologists, Drug & Alcohol Workers, Sexual Health Workers, Employment Services and more! If we can't find a service operating withinheadspace Brookvale that best suits you, the Youth Access Team can also refer you to other services in the Sydney area.
eheadspace provides online and telephone support for young people aged 12-25. It is a confidential, free, secure space where you can chat, email or talk on the phone to qualified youth mental health professionals.
Click here to go to eheadspace
For urgent mental health assistance or if you are in a crisis please call the Northern Sydney 24 hour Mental Health Access Line on 1800 011 511
Need Help Right NOW??
kids help line: 1800 55 1800 - www.kidshelpline.com.au
lifeline australia - 13 11 14 - www.lifeline.org.au
headspace Brookvale is located at Level 2 Brookvale House, 1A Cross Street Brookvale NSW 2100 (Old Medical Centre at Warringah Mall). We are nearby Brookvale Westfield's bus stop on Pittwater road, and have plenty of parking under the building opposite Bunnings. More at: www.headspace.org.au/headspace-centres/headspace-brookvale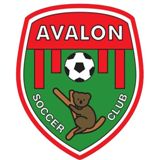 Profile:
Avalon Soccer Club
Avalon Soccer Club is an amateur club situated at the northern end of Sydney's Northern Beaches. As a club we pride ourselves on our friendly, family club environment. The club is comprised of over a thousand players aged from 5 to 70 who enjoy playing the beautiful game at a variety of levels and is entirely run by a group of dedicated volunteers.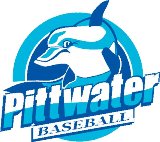 Profile:
Pittwater Baseball Club
Their Mission: Share a community spirit through the joy of our children engaging in baseball.
Year 13
Year13 is an online resource for post school options that specialises in providing information and services on Apprenticeships, Gap Year Programs, Job Vacancies, Studying, Money Advice, Internships and the fun of life after school. Partnering with leading companies across Australia Year13 helps facilitate positive choices for young Australians when finishing school.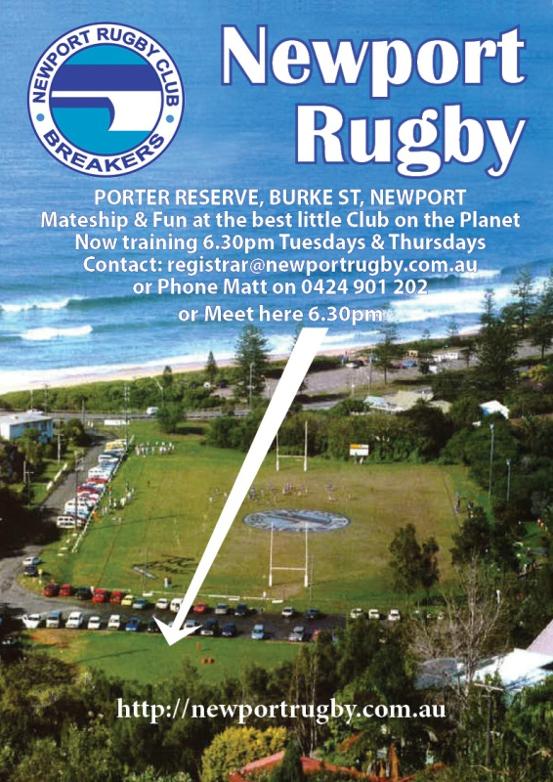 Driver Knowledge Test (DKT) Practice run Online
Did you know you can do a practice run of the DKT online on the RMS site? - check out the base of this page, and the rest on the webpage, it's loaded with information for you!
The DKT Practice test is designed to help you become familiar with the test, and decide if you're ready to attempt the test for real.
Experienced drivers can also take the practice test to check their knowledge of the road rules.
Unlike the real test, the practice DKT allows you to finish all 45 questions, regardless of how many you get wrong. At the end of the practice test, you'll be advised whether you passed or failed.
NCYLC is a community legal centre dedicated to providing advice to children and young people. NCYLC has developed a Cyber Project called Lawmail, which allows young people to easily access free legal advice from anywhere in Australia, at any time.
NCYLC was set up to ensure children's rights are not marginalised or ignored. NCYLC helps children across Australia with their problems, including abuse and neglect. The AGD, UNSW, KWM, Telstra and ASIC collaborate by providing financial, in-kind and/or pro bono volunteer resources to NCYLC to operate Lawmail and/or Lawstuff.
Kids Helpline
If you're aged 5-25 the Kids Helpline provides free and confidential online and phone counselling 24 hours a day, seven days a week on 1800 55 1800. You can chat with us about anything… What's going on at home, stuff with friends. Something at school or feeling sad, angry or worried. You don't have to tell us your name if you don't want to.
You can Webchat, email or phone. Always remember - Everyone deserves to be safe and happy. You're important and we are here to help you. Visit: https://kidshelpline.com.au/kids/