June 4 - 10 2023: Issue 586

Our Youth page is for young people aged 13+ - if you are younger than this we have news for you in the Children's page. News items and articles run at the top of this page. Information, local resources, events and local organisations, sports groups etc. are at the base of this page. All Previous pages for you are listed in Past Features
The STAEDTLER Secondary School Artists Of The Year Competition Is Back!
Open to all year 7 to 12 students, it's a chance for all up and coming artists to share their work for the opportunity to win 1 of 11 prizes. Entries open on 16th May and close 20th June.
With the help of our panel of 3 talented judges, we are searching for the STAEDTLER Senior (years 10-12) and Junior (years 7-9) Artist of the Year 2023.
Both first place winners will receive a $1,000 VISA gift card!
For more information on prizes, please click here.
How to enter
Create
Using your favourite STAEDTLER products, show us your creativity and produce a masterpiece you'd like to submit.
You can get your inspiration from anywhere; a favourite place, a person, animal or school art project – we can't wait to see your work of art!
Enter
Upload a photo of your artwork here and follow the prompts. If you are a Teacher, you can enter for your students and upload multiple entries at once. You will need to include artwork title, your name, school and year group.
Please ensure we can see the surface the artwork has been produced on eg. canvas or paper.
Note: digitally created or digitally enhanced artwork will not be accepted.
Win
Entries close on Tuesday 20th June and the judging and voting will then take pace.
You can vote for the People's Choice Award from 21st -28th June – just come back to this page.
Winners will be announced 7th July.
Enter here: https://au.competitions.staedtler.com/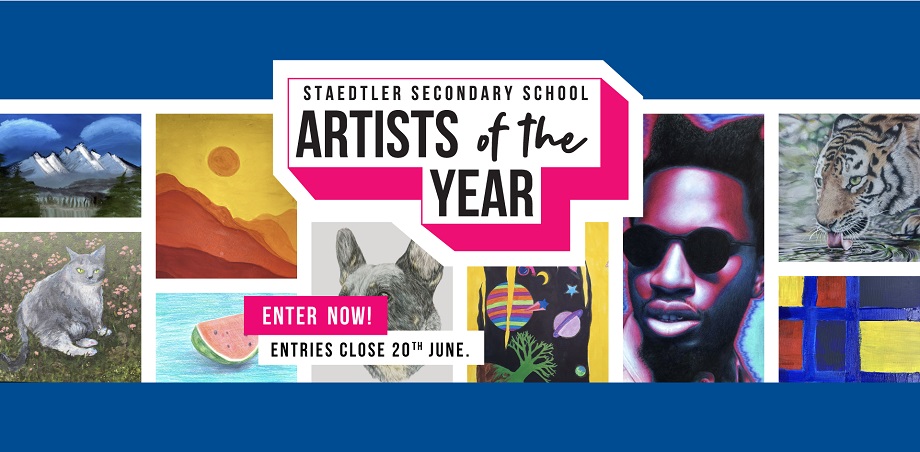 Applications open for 150 apprentice scholarships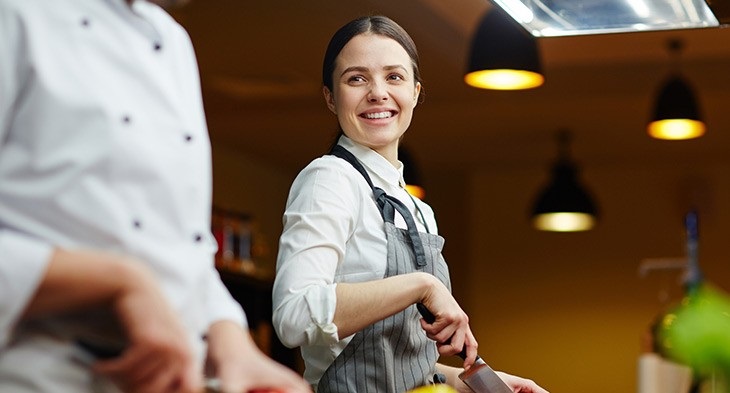 Apprentices facing financial or personal hardship will be supported to undertake their trade and study through a $2.25 million NSW Government scholarship program.
Applications are now open until 21 July for the 2023 Bert Evans Apprentice Scholarships program that will support 150 people with $15,000 each to complete their training and further their career.
The scholarships support apprentices who are experiencing financial or personal hardship, demonstrate a high aptitude for vocational education and training, and are committed to their on- and off-the-job training in metropolitan and regional NSW.
The scholarship program is named in honour of the late Bert Evans AO, a passionate advocate of vocational education for more than 30 years. A total of 751 Bert Evans Apprentice Scholarships have been awarded since 2014.
These scholarships greatly assist first year apprentices to undertake their trade and study to achieve their career goals.
The NSW Government-run program offers grants of $5000 annually over 3 years to help people overcome personal barriers to finish their apprenticeships and go onto rewarding careers.
The scholarships are awarded to apprentices in NSW who have demonstrated:
financial hardship and/or personal hardship
capability for vocational education and training, and
a positive attitude and application in the workplace and in off-the-job training.
Minister for Skills, TAFE and Tertiary Education Tim Crakanthorp said, "With demand for vocational education high, this year we have increased the number of Bert Evans scholarships on offer to help more apprentices through their training.
"Whether you need to purchase new tools, cover fuel or car maintenance costs, or pay for additional training courses, these scholarships have helped people overcome personal barriers to finish their apprenticeships and go onto rewarding careers.
"Apprenticeships are vital in ensuring NSW has a pipeline of skilled workers, and we want to give our apprentices a helping hand to complete their training, so they can make a strong contribution in their jobs and in the lives of their families and communities."
Visit Bert Evans Apprentice Scholarships or phone 13 28 11 for more information and to apply.
At: https://education.nsw.gov.au/skills-nsw/apprentices-and-trainees/support-with-your-apprenticeship-or-traineeship/bert-evans-apprentice-scholarships
dorothea mackellar poetry awards 2023: Optional theme this year 'the winding road'
HOW TO ENTER: https://dorothea.com.au/how-to-enter/
PLEASE SEE HERE FOR A DETAILED PDF ON ENTRY INSTRUCTIONS FOR TEACHERS AND PARENTS.
ONLINE SUBMISSION
Primary school and secondary school entries can be submitted anytime during the competition period.
1. Teacher/parent register account online *If you have already created an account, skip to step 3 and log in*
2. Check email for link to verify account and create password
3. Log in to your account
4. Purchase tier of entries *Please note we're only able to accept credit card payments at this time*
5. Enter student details and submit poem(s) (cut and paste or type in poem content direct to the webpage)
6. Repeat step 5 for every student/individual poem.
*PLEASE NOTE: If you're registering as an individual student, put your HOME address in your personal details and not your SCHOOL'S address! The address you list is where your participation certificate will be posted!*
Please read our Conditions of Entry here before registering for the competition.
USEFUL TIPS
Have a read of the judges' reports from the previous year. They contain some very helpful advice for teachers and parents alike!
It is recommended for schools to appoint a coordinator for the competition.
Only a teacher/parent can complete the registration form on behalf of the student/child.
Log-in details: username is the email address and a password of your choice.
Log-in details can be given to other teachers/students for poem submission in class/at home.
Log-in as many times as necessary during the competition period.
Teachers can view progress by monitoring the number and content of entries.
Individual entries are accepted if the school is not participating or a child is home schooled. Parent needs to complete the registration form with their contact details. Please indicate 'individual entry' under school name and home postal address under school address.
Invoice for the entry fee will be sent to the registered email address within 2 weeks.
'Participation certificate only' option available for schools where pre-selection of entries has been carried out. Poems under this option will not be sent to judges, students will still receive participation certificate for their efforts.
Please read the Conditions of Entry before entering. Entries accepted: March 1 to June 30, results announced during early September.
NEED SOME INSPIRATION?
Check out our learning resources or browse the previous years' themes and winning entries.
For more information contact our Project Officer on 02 6742 1200 or email dorothea.mackellar@outlook.com.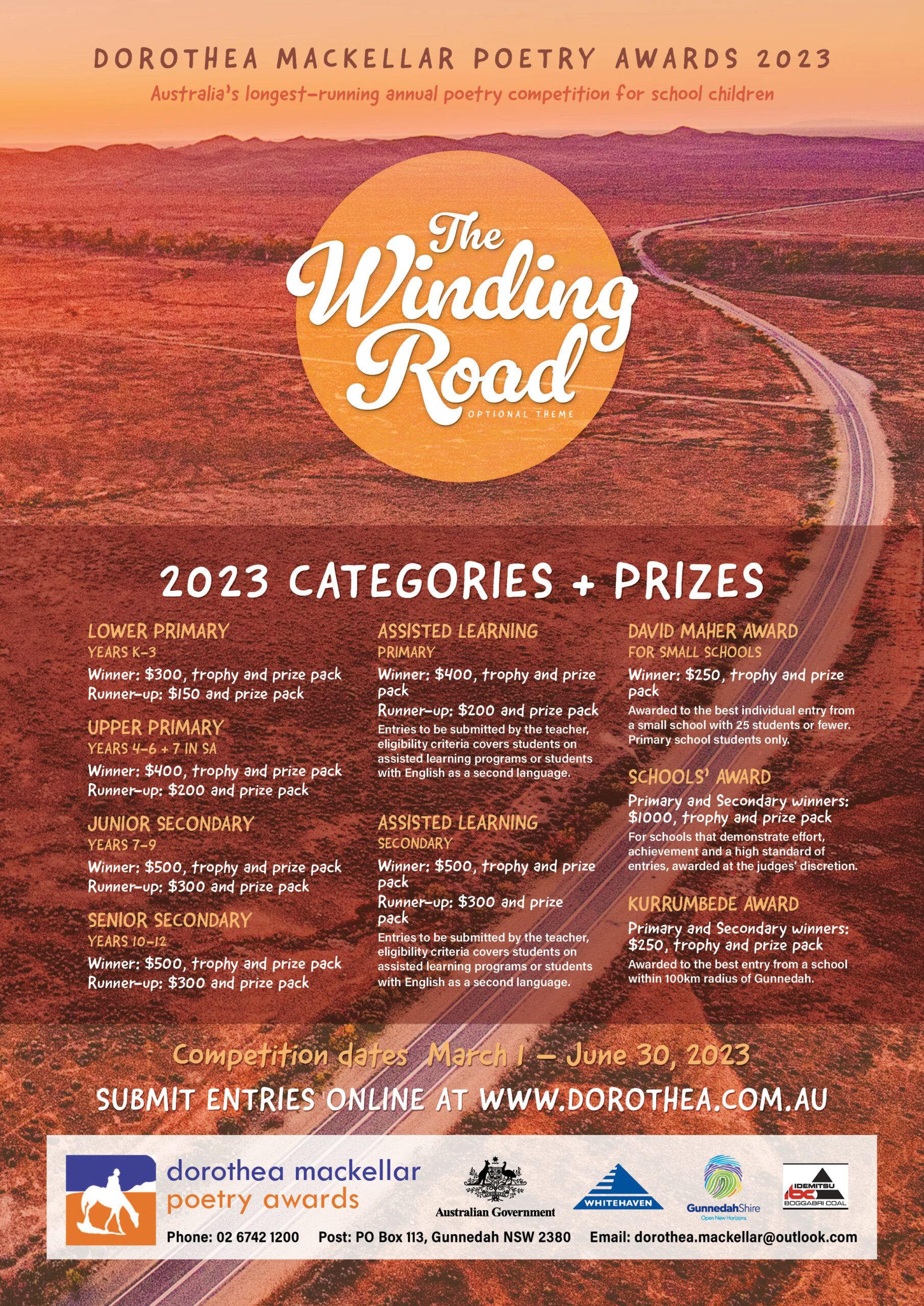 Mumma Moon Delivers - Part 1
Published by Surfing Visions (Tim Bonython) May 30 2023
In this edit we go to a place that not many surfers want to surf. Why, it's super powerful, if you wipeout your more than likely end up on the rocks plus its a long way from civilisation so if you get hurt you're long way to go to the hospital. This spot is your typical Aussie slab which means it breaks HARD on a shallow reef. If you can paddle it your normally a bodyboarder as breaks very quick.
But if you're Nathan Florence, Kipp Caddy or Moroccan legend Jerome Sahyoun then you're good enough to paddle it.
We were invited down to this location by a keen bunch of locals.They graciously offered me a jet-ski to shoot off to get that cinematic moment. Mind you, where you sit to get the shot is very precarious as on the big ones it tends to closeout so i was constantly looking over my shoulder to see if we were safe. Sometimes I felt like i was out at Nazare.(oh yeah, you fall off, you & your camera are on the rocks)
Also invited was my good friend & slab hunter Dylan Longbottom with his daughter Summa.
What went down over the three days at Mumma Luna's definitely wasn't your typical surf trip.
This one went down as one of the best Swell Chases ever.
Enjoy..
Winter Sports On Victoria's Mount Buffalo in 1947
From the Film Australia Collection. Made by The National Film Board 1947. Directed by Jack S Allan. At Mount Buffalo Chalet in the Victorian Alps tourists enjoy skiing, ice skating, snowball fights and snowmen
School Leavers Support
Explore the School Leavers Information Kit (SLIK) as your guide to education, training and work options in 2022;
As you prepare to finish your final year of school, the next phase of your journey will be full of interesting and exciting opportunities. You will discover new passions and develop new skills and knowledge.
We know that this transition can sometimes be challenging and the COVID-19 pandemic has presented some uncertainty. With changes to the education and workforce landscape, you might be wondering if your planned decisions are still a good option or what new alternatives are available and how to pursue them.
There are lots of options for education, training and work in 2022 to help you further your career. This information kit has been designed to help you understand what those options might be and assist you to choose the right one for you. Including:
Download or explore the SLIK here to help guide Your Career.
School Leavers Information Kit (PDF 5.2MB).
School Leavers Information Kit (DOCX 0.9MB).
The SLIK has also been translated into additional languages.
Download our information booklets if you are rural, regional and remote, Aboriginal or Torres Strait Islander, or living with disability.
Support for Regional, Rural and Remote School Leavers (PDF 2MB).
Support for Regional, Rural and Remote School Leavers (DOCX 0.9MB).
Support for Aboriginal and/or Torres Strait Islander School Leavers (PDF 2MB).
Support for Aboriginal and/or Torres Strait Islander School Leavers (DOCX 1.1MB).
Support for School Leavers with Disability (PDF 2MB).
Support for School Leavers with Disability (DOCX 0.9MB).
Download the Parents and Guardian's Guide for School Leavers, which summarises the resources and information available to help you explore all the education, training, and work options available to your young person.
School Leavers Information Service
Are you aged between 15 and 24 and looking for career guidance?
Call 1800 CAREER (1800 227 337).
SMS 'SLIS2022' to 0429 009 435.
Our information officers will help you:
navigate the School Leavers Information Kit (SLIK),
access and use the Your Career website and tools; and
find relevant support services if needed.
You may also be referred to a qualified career practitioner for a 45-minute personalised career guidance session. Our career practitioners will provide information, advice and assistance relating to a wide range of matters, such as career planning and management, training and studying, and looking for work.
You can call to book your session on 1800 CAREER (1800 227 337) Monday to Friday, from 9am to 7pm (AEST). Sessions with a career practitioner can be booked from Monday to Friday, 9am to 7pm.
This is a free service, however minimal call/text costs may apply.
Call 1800 CAREER (1800 227 337) or SMS SLIS2022 to 0429 009 435 to start a conversation about how the tools in Your Career can help you or to book a free session with a career practitioner.
Word Of The Week: Flibbertigibbet
Word of the Week returns in 2023 simply to throw some disruption in amongst the 'yeah-nah' mix.
noun
1. a silly flighty person. 2. a gossip/er. 3. a flighty or whimsical person, usually a young woman. In modern use, it is used as a slang term, especially in Yorkshire, for a gossipy or overly talkative person.

Flibbertigibbet is one of many incarnations of the Middle English word flepergebet, meaning "gossip" or "chatterer" (others include flybbergybe, flibber de' Jibb, and flipperty-gibbet).
It is a word of onomatopoeic origin, created from sounds that were intended to represent meaningless chatter. William Shakespeare apparently saw a devilish aspect to a gossipy chatterer; he used flibbertigibbet in King Lear as the name of a devil. This use never caught on, but the devilish connotation of the word reappeared over 200 years later when Sir Walter Scott used Flibbertigibbet as the nickname of an impish urchin in the novel Kenilworth. The impish meaning derived from Scott's character was short-lived and was laid to rest by the 19th-century's end, leaving us with only the "silly flighty person" meaning.

The word has been used by extension as a synonym for Puck.
Puck is also known as Robin Goodfellow, and was/is a domestic and nature sprite, or fairy.
The etymology of puck is uncertain. The modern English word is attested already in Old English as puca (with a diminutive form pucel). Similar words are attested later in Old Norse (púki, with related forms including Old Swedish puke, Icelandic púki, and Frisian puk) but also in the Celtic languages (Welsh pwca, Cornish bucca and Irish púca). Most commentators think that the word was borrowed from one of these neighbouring north-west European languages into the others, but it is not certain in what direction the borrowing went, and all vectors have been proposed by scholars. The Oxford English Dictionary favoured a Scandinavian origin, while a scholarly study by Erin Sebo of Flinders University argues for an Irish origin, on the basis that the word is widely distributed in Irish place-names, whereas puck-place-names in English are rare and late in the areas showing Old Norse influence, and seem rather to radiate outwards from the south-west of England, which she argues had Irish influence during the early medieval period.
The character Puck, also referred to as Robin Goodfellow, appears as a vassal of the Fairy King Oberon in William Shakespeare's 1595/96 play A Midsummer Night's Dream, and is responsible for the mischief that occurs.
The character also appears in Grim the Collier of Croydon (1660, but perhaps based on an earlier play). It is unknown how Shakespeare's Puck appeared on the stage; but the figure in Grim was costumed "in a suit of leather close to his body; his face and hands coloured russet-coloured, with a flail."
The nuns describe free-spirited Sister Maria as, "A flibbertigibbet! A will-o'-the wisp! A clown!" in the show tune "Maria" from the 1959 Broadway musical The Sound of Music by Rodgers and Hammerstein, and in the subsequent 1965 movie.
book of the month - june 2023: The riddle of the Raven : a sailing ship possessed by a ghost
By Jan De Groot
Jan De Groot describes his experiences aboard the Raven, a 140-foot gaff-rigged ketch he purchased in order to provide sailing adventures for underprivileged children in British Columbia, but which turned out to be haunted by the ghost of the ship's builder.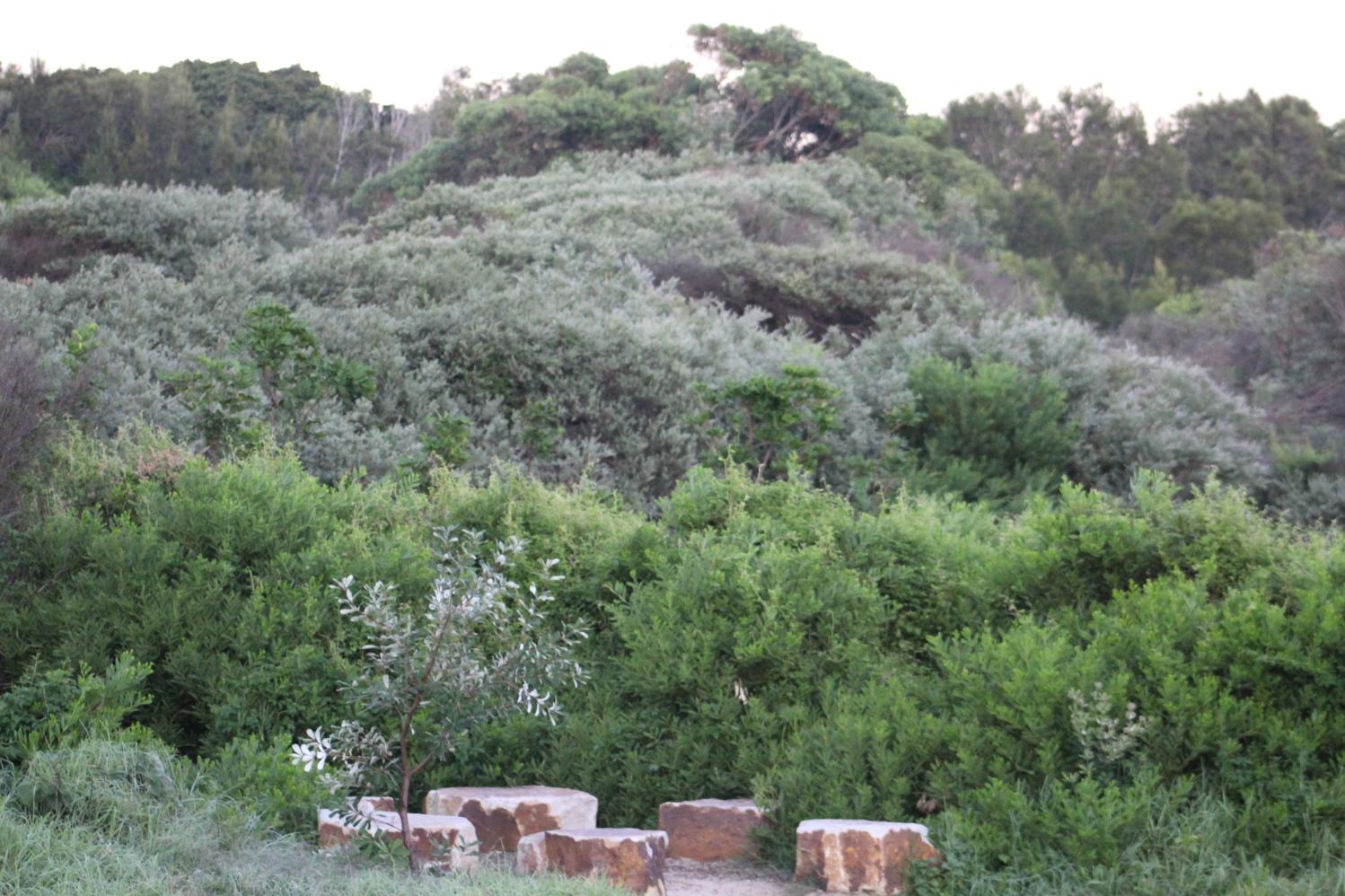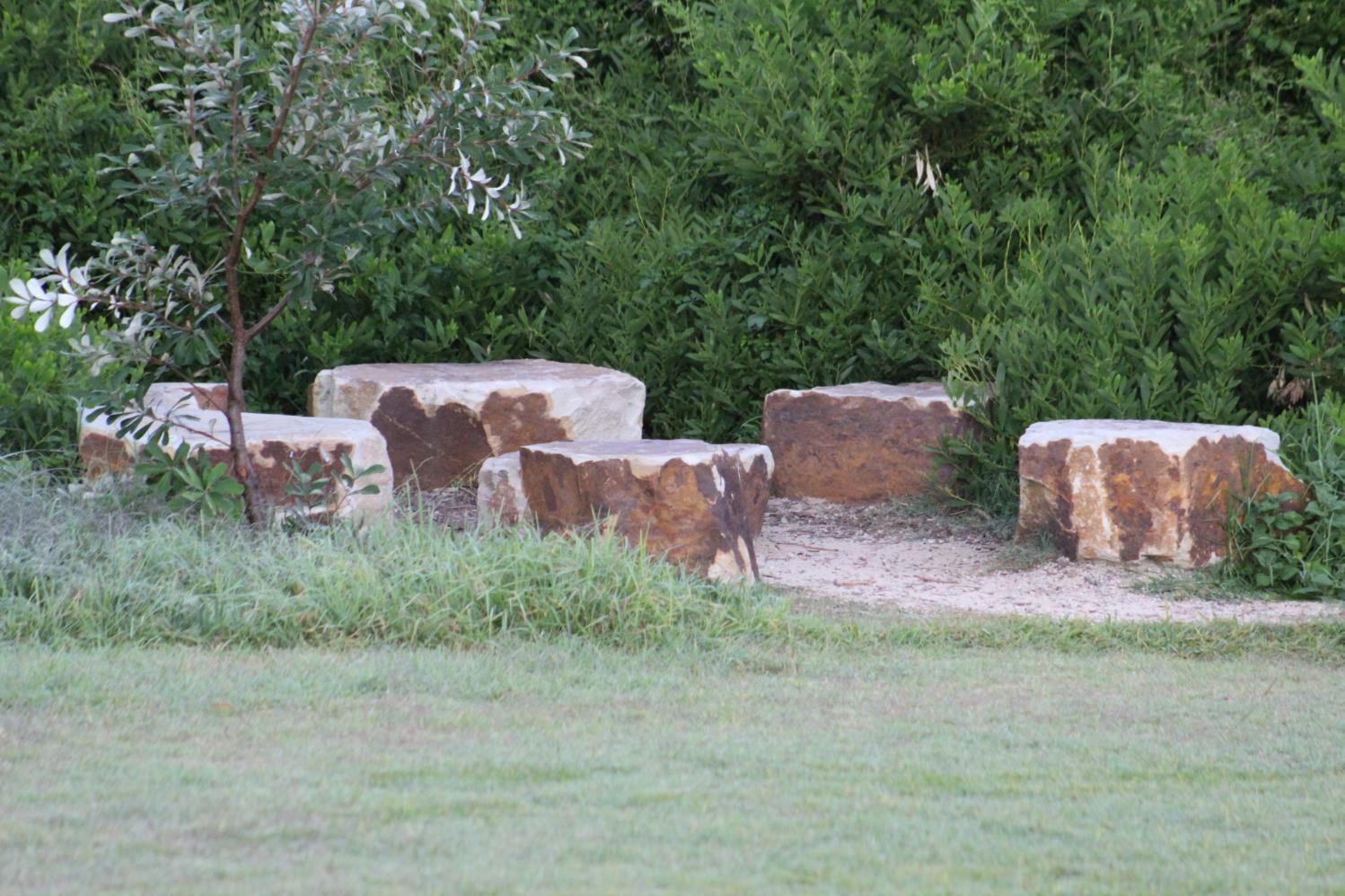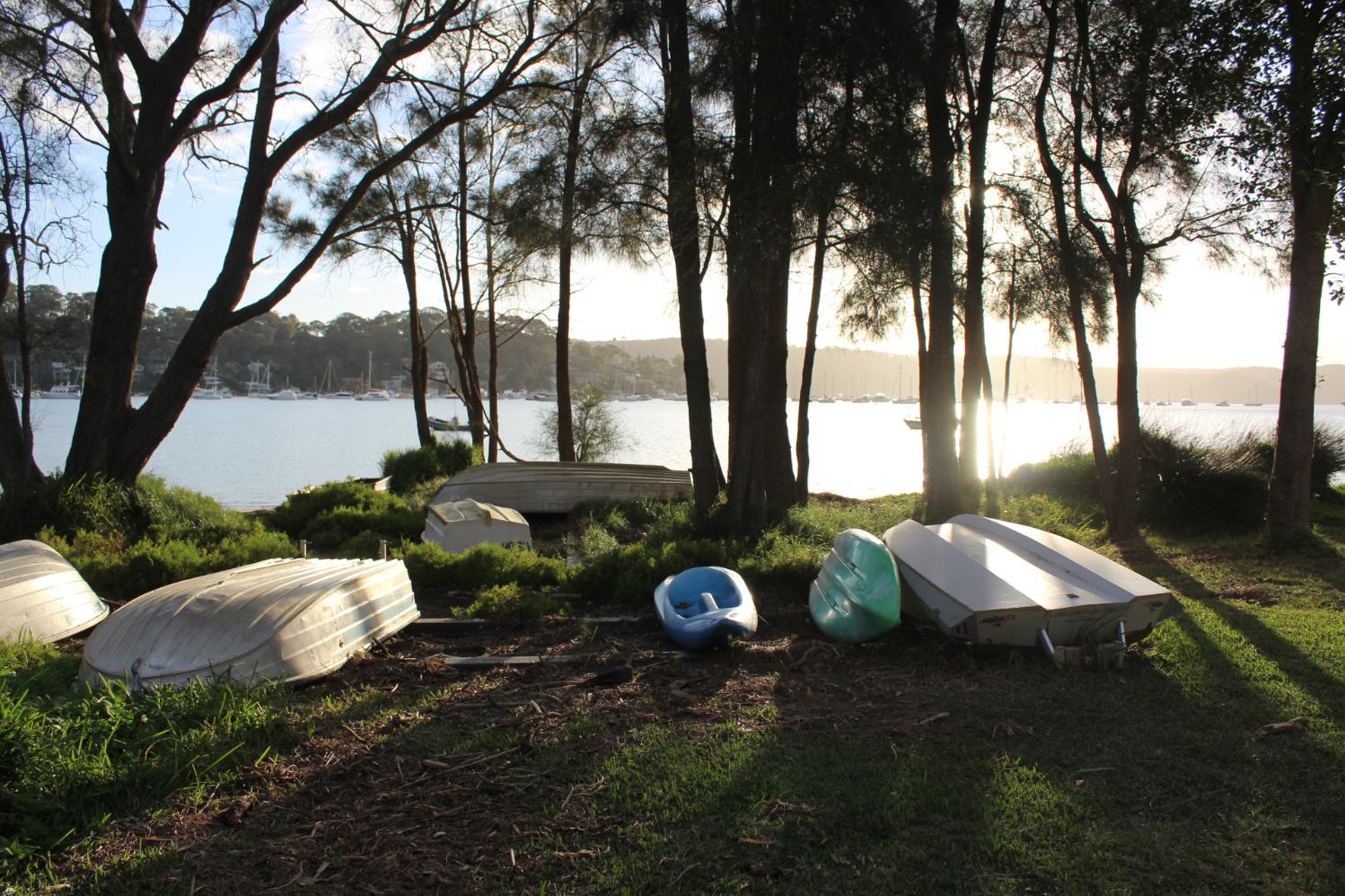 The world at your finger tips: Online
With current advice to stay at home and self-isolate, when you come in out of the garden, have had your fill of watching movies and want to explore something new, there's a whole world of books you can download, films you can watch and art galleries you can stroll through - all from at home and via the internet. This week a few suggestions of some of the resources available for you to explore and enjoy. For those who have a passion for Art - this month's Artist of the Month is the Online Australian Art Galleries and State Libraries where you can see great works of art from all over the world and here - both older works and contemporary works.
Also remember the Project Gutenberg Australia - link here- has heaps of great books, not just focused on Australian subjects but fiction works by popular authors as well. Well worth a look at.
Short Stories for Teenagers you can read for free online
StoryStar is an online resource where you can access and read short stories for teenagers.
About
Storystar is a totally FREE short stories site featuring some of the best short stories online, written by/for kids, teens, and adults of all ages around the world, where short story writers are the stars, and everyone is free to shine! Storystar is dedicated to providing a free place where everyone can share their stories. Stories can entertain us, enlighten us, and change us. Our lives are full of stories; stories of joy and sorrow, triumph and tragedy, success and failure. The stories of our lives matter. Share them. Sharing stories with each other can bring us closer together and help us get to know one another better. Please invite your friends and family to visit Storystar to read, rate and share all the short stories that have been published here, and to tell their stories too.
StoryStar headquarters are located on the central Oregon coast.
NFSA - National Film and Sound Archive of Australia
The doors may be temporarily closed but when it comes to the NFSA, we are always open online. We have content for Kids, Animal Lovers, Music fans, Film buffs & lots more.
You can explore what's available online at the NFSA, see more in the link below.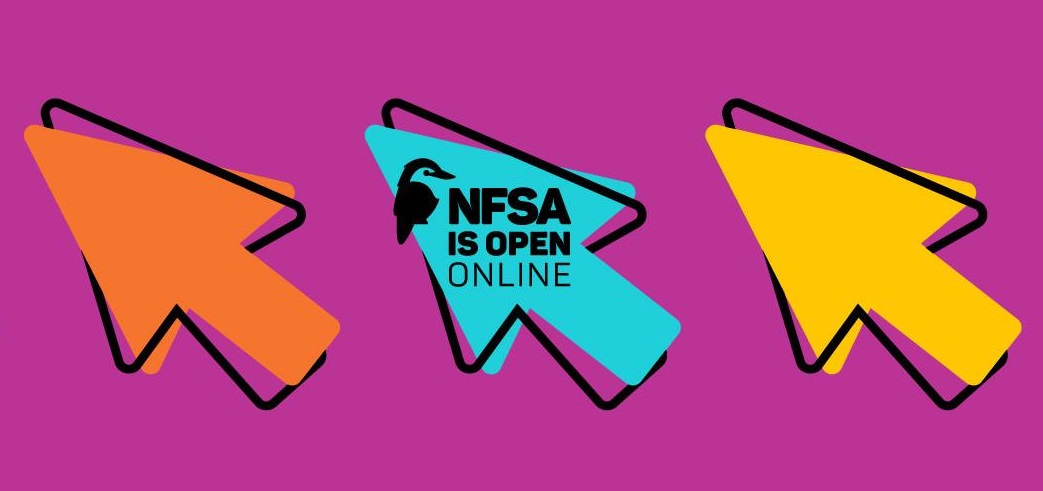 NLA Ebooks - Free To Download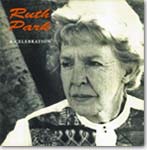 The National Library of Australia provides access to thousands of ebooks through its website, catalogue and eResources service. These include our own publications and digitised historical books from our collections as well as subscriptions to collections such as Chinese eResources, Early English Books Online and Ebsco ebooks.
Ebooks are books published in an electronic format. They can be read by using a personal computer or an ebook reader.
This guide will help you find and view different types of ebooks in the National Library collections.
Peruse the NLA's online ebooks,
ready to download - HERE
The Internet Archive and Digital Library
The Internet Archive is an American digital library with the stated mission of "universal access to all knowledge." It provides free public access to collections of digitised materials, including websites, software applications/games, music, movies, videos, moving images, and millions of public-domain books. There's lots of Australian materials amongst the millions of works on offer.
Visit: https://archive.org/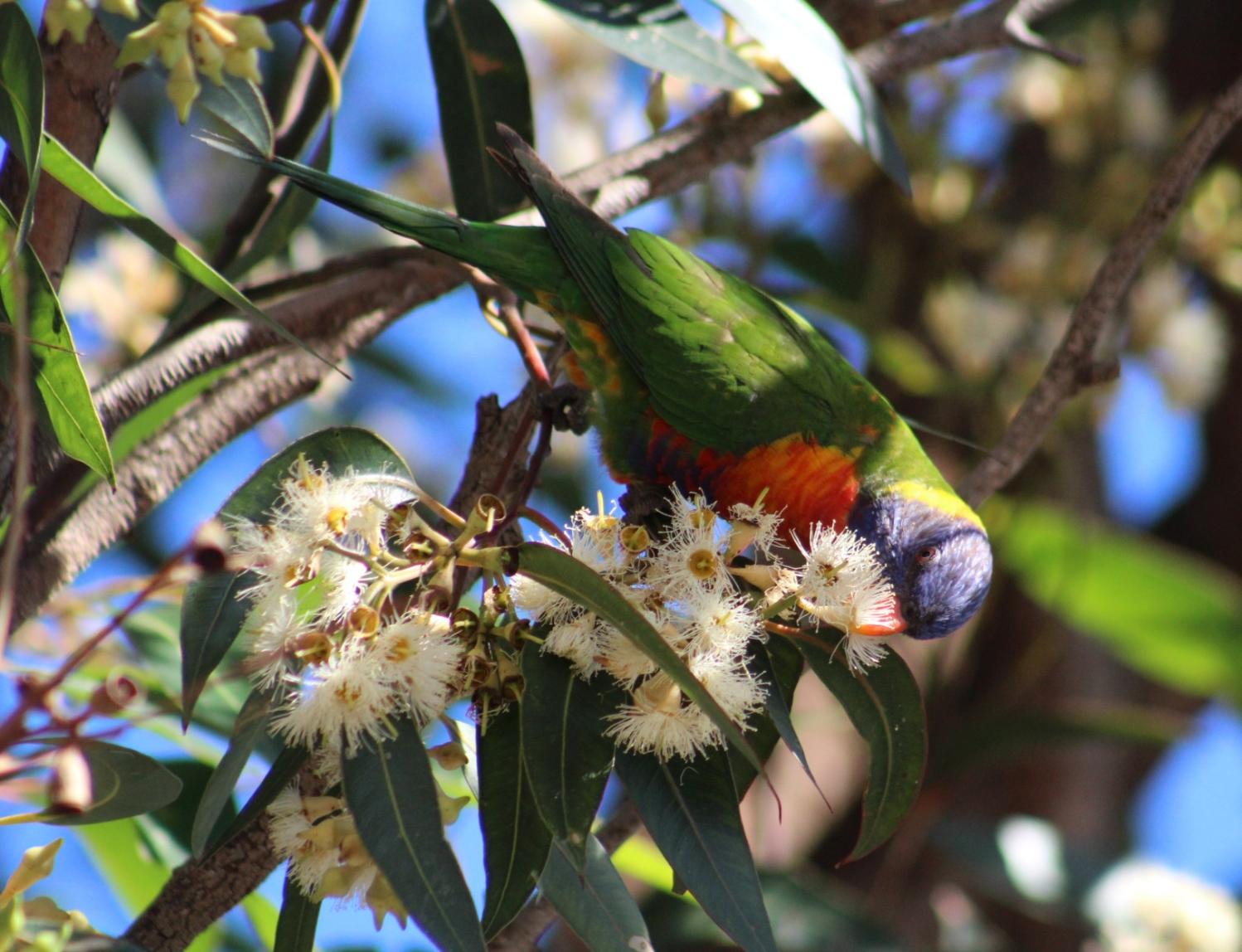 Avalon Youth Hub: More Meditation Spots
Due to popular demand our meditation evenings have EXPANDED. Two sessions will now be run every Wednesday evening at the Hub. Both sessions will be facilitated by Merryn at Soul Safaris.
6-7pm - 12 - 15 year olds welcome
7-8pm - 16 - 25 year olds welcome
No experience needed. Learn and develop your mindfulness and practice meditation in a group setting.
BIG THANKS The Burdekin Association for funding these sessions!
Green Team Beach Cleans
It has been estimated that we will have more plastic than fish in the ocean by 2050...These beach cleans are aimed at reducing the vast amounts of plastic from entering our oceans before they harm marine life.
Anyone and everyone is welcome! If you would like to come along, please bring a bucket, gloves and hat. Kids of all ages are also welcome!
We will meet in front of the surf club.
Hope to see you there!
The Green Team is a
Youth-run, volunteer-based environment initiative from Avalon, Sydney. Keeping our area green and clean.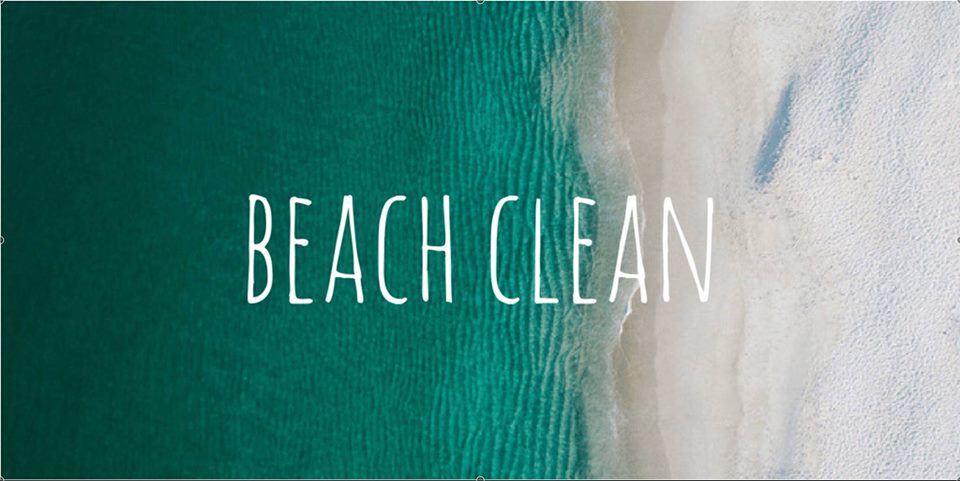 The Project Gutenberg Library of Australiana
Australian writers, works about Australia and works which may be of interest to Australians.This Australiana page boasts many ebooks by Australian writers, or books about Australia. There is a diverse range; from the journals of the land and sea explorers; to the early accounts of white settlement in Australia; to the fiction of 'Banjo' Paterson, Henry Lawson and many other Australian writers.
The list of titles form part of the huge collection of ebooks freely downloadable from Project Gutenberg Australia. Follow the links to read more about the authors and titles and to read and/or download the ebooks.
Profile: Ingleside Riders Group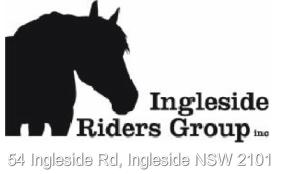 Ingleside Riders Group Inc. (IRG) is a not for profit incorporated association and is run solely by volunteers. It was formed in 2003 and provides a facility known as "Ingleside Equestrian Park" which is approximately 9 acres of land between Wattle St and McLean St, Ingleside. IRG has a licence agreement with the Minister of Education to use this land. This facility is very valuable as it is the only designated area solely for equestrian use in the Pittwater District.
IRG promotes equal rights and the respect of one another and our list of rules that all members must sign reflect this.
Cyberbullying
Research shows that one in five Australian children aged 8 to 17 has been the target of cyberbullying in the past year. The Office of the Children's eSafety Commissioner can help you make a complaint, find someone to talk to and provide advice and strategies for dealing with these issues.
Make a Complaint
The Enhancing Online Safety for Children Act 2015 gives the power to provide assistance in relation to serious cyberbullying material. That is, material that is directed at a particular child with the intention to seriously embarrass, harass, threaten or humiliate.
IMPORTANT INFORMATION
Before you make a complaint you need to have:
copies of the cyberbullying material to upload (eg screenshots or photos)

reported the material to the social media service (if possible) at least 48 hours ago

at hand as much information as possible about where the material is located

15-20 minutes to complete the form
Visit: esafety.gov.au/complaints-and-reporting/cyberbullying
Our mission
The Office of the Children's eSafety Commissioner is Australia's leader in online safety. The Office is committed to helping young people have safe, positive experiences online and encouraging behavioural change, where a generation of Australian children act responsibly online—just as they would offline.
We provide online safety education for Australian children and young people, a complaints service for young Australians who experience serious cyberbullying, and address illegal online content through the Online Content Scheme.
Our goal is to empower all Australians to explore the online world—safely.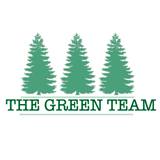 The Green Team
Profile
This Youth-run, volunteer-based environment initiative has been attracting high praise from the founders of Living Ocean as much as other local environment groups recently.
Creating Beach Cleans events, starting their own, sustainability days - 'action speaks louder than words' ethos is at the core of this group.
Sync Your Breathing with this - to help you Relax
Send In Your Stuff
Pittwater Online News is not only For and About you, it is also BY you.
We will not publish swearing or the gossip about others. BUT: If you have a poem, story or something you want to see addressed, let us know or send to:
pittwateronlinenews@live.com.au
All Are Welcome, All Belong!
Youth Source: Northern Sydney Region
A directory of services and resources relevant to young people and those who work, play and live alongside them.
The
YouthSource directory
has listings from the following types of service providers:
Aboriginal,
Accommodation,
Alcohol & Other Drugs,
Community Service,
Counselling,
Disability,
Education & Training,
Emergency Information,
Employment,
Financial,
Gambling,
General Health & Wellbeing,
Government Agency,
Hospital & GP,
Legal & Justice,
Library,
Mental Health,
Multicultural,
Nutrition & Eating Disorders,
Parenting,
Relationships,
Sexual Health,
University,
Youth Centre
Fined Out: Practical guide for people having problems with fines

Legal Aid NSW has just published an updated version of its 'Fined Out' booklet, produced in collaboration with Inner City Legal Centre and Redfern Legal Centre.
Fined Out is a practical guide to the NSW fines system. It provides information about how to deal with fines and contact information for services that can help people with their fines.
A fine is a financial penalty for breaking the law. The Fines Act 1996 (NSW) and Regulations sets out the rules about fines.
The 5th edition of 'Fined Out' includes information on the different types of fines and chapters on the various options to deal with fines at different stages of the fine lifecycle, including court options and pathways to seek a review, a 50% reduction, a write-off, plan, or a Work and Development Order (WDO).
The resource features links to self-help legal tools for people with NSW fines, traffic offence fines and court attendance notices (CANs) and also explains the role of Revenue NSW in administering and enforcing fines.
Other sections of the booklet include information specific to Aboriginal and Torres Strait Islander people, young people and driving offences, as well as a series of template letters to assist people to self-advocate.
Hard copies will soon be available to be ordered online through the Publications tab on the Legal Aid NSW website.
Hard copies will also be made available in all public and prison libraries throughout NSW.
Read the resource online, or download the PDF.
Apprenticeships and traineeships info
Are you going to leave school this year?
Looking for an apprenticeship or traineeship to get you started?
It lists the group training organisations (GTOs) that are currently registered in NSW under the Apprenticeship and Traineeship Act 2001. These GTOs have been audited by independent auditors and are compliant with the National Standards for Group Training Organisations.
There are also some great websites, like
1300apprentice
, which list what kind of apprenticeships and traineeships they can guide you to securing as well as listing work available right now.

Profile Bayview Yacht Racing
Association (BYRA)
1842 Pittwater Rd,

Bayview
BYRA has a passion for sharing the great waters of Pittwater and a love of sailing with everyone aged 8 to 80 or over!
headspace Brookvale
headspace Brookvale provides services to young people aged 12-25. If you are a young person looking for health advice, support and/or information,headspace Brookvale can help you with:
• Mental health • Physical/sexual health • Alcohol and other drug services • Education and employment services
If you ever feel that you are:
• Alone and confused • Down, depressed or anxious • Worried about your use of alcohol and/or other drugs • Not coping at home, school or work • Being bullied, hurt or harassed • Wanting to hurt yourself • Concerned about your sexual health • Struggling with housing or accommodation • Having relationship problems • Finding it hard to get a job
Or if you just need someone to talk to… headspace Brookvale can help! The best part is our service is free, confidential and youth friendly.
headspace Brookvale is open from Monday to Friday 9:00am-5:30pm so if you want to talk or make an appointment give us a call on (02) 9937 6500. If you're not feeling up to contacting us yourself, feel free to ask your family, friend, teacher, doctor or someone close to you to make a referral on your behalf.
When you first come to headspace Brookvale you will be greeted by one of our friendly staff. You will then talk with a member of our headspace Brookvale Youth Access Team. The headspace Brookvale Youth Access Team consists of three workers, who will work with you around whatever problems you are facing. Depending on what's happening for you, you may meet with your Youth Access Worker a number of times or you may be referred on to a more appropriate service provider.
A number of service providers are operating out of headspace Brookvale including Psychologists, Drug & Alcohol Workers, Sexual Health Workers, Employment Services and more! If we can't find a service operating withinheadspace Brookvale that best suits you, the Youth Access Team can also refer you to other services in the Sydney area.
eheadspace provides online and telephone support for young people aged 12-25. It is a confidential, free, secure space where you can chat, email or talk on the phone to qualified youth mental health professionals.
Click here to go to eheadspace
For urgent mental health assistance or if you are in a crisis please call the Northern Sydney 24 hour Mental Health Access Line on 1800 011 511
Need Help Right NOW??
kids help line: 1800 55 1800 - www.kidshelpline.com.au
lifeline australia - 13 11 14 - www.lifeline.org.au
headspace Brookvale is located at Level 2 Brookvale House, 1A Cross Street Brookvale NSW 2100 (Old Medical Centre at Warringah Mall). We are nearby Brookvale Westfield's bus stop on Pittwater road, and have plenty of parking under the building opposite Bunnings. More at: www.headspace.org.au/headspace-centres/headspace-brookvale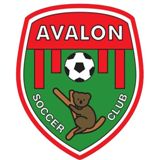 Profile:
Avalon Soccer Club
Avalon Soccer Club is an amateur club situated at the northern end of Sydney's Northern Beaches. As a club we pride ourselves on our friendly, family club environment. The club is comprised of over a thousand players aged from 5 to 70 who enjoy playing the beautiful game at a variety of levels and is entirely run by a group of dedicated volunteers.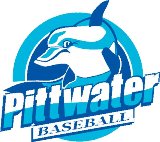 Profile:
Pittwater Baseball Club
Their Mission: Share a community spirit through the joy of our children engaging in baseball.
Year 13
Year13 is an online resource for post school options that specialises in providing information and services on Apprenticeships, Gap Year Programs, Job Vacancies, Studying, Money Advice, Internships and the fun of life after school. Partnering with leading companies across Australia Year13 helps facilitate positive choices for young Australians when finishing school.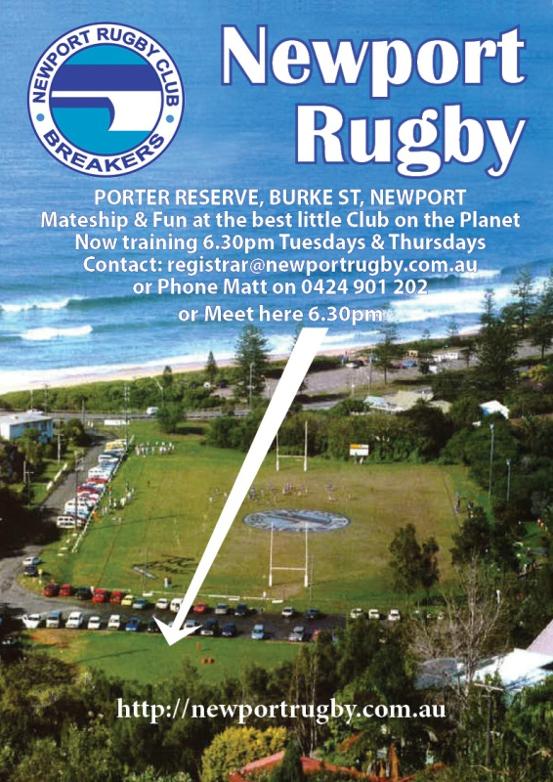 Driver Knowledge Test (DKT) Practice run Online
Did you know you can do a practice run of the DKT online on the RMS site? - check out the base of this page, and the rest on the webpage, it's loaded with information for you!
The DKT Practice test is designed to help you become familiar with the test, and decide if you're ready to attempt the test for real.
Experienced drivers can also take the practice test to check their knowledge of the road rules.
Unlike the real test, the practice DKT allows you to finish all 45 questions, regardless of how many you get wrong. At the end of the practice test, you'll be advised whether you passed or failed.
NCYLC is a community legal centre dedicated to providing advice to children and young people. NCYLC has developed a Cyber Project called Lawmail, which allows young people to easily access free legal advice from anywhere in Australia, at any time.
NCYLC was set up to ensure children's rights are not marginalised or ignored. NCYLC helps children across Australia with their problems, including abuse and neglect. The AGD, UNSW, KWM, Telstra and ASIC collaborate by providing financial, in-kind and/or pro bono volunteer resources to NCYLC to operate Lawmail and/or Lawstuff.
Kids Helpline
If you're aged 5-25 the Kids Helpline provides free and confidential online and phone counselling 24 hours a day, seven days a week on 1800 55 1800. You can chat with us about anything… What's going on at home, stuff with friends. Something at school or feeling sad, angry or worried. You don't have to tell us your name if you don't want to.
You can Webchat, email or phone. Always remember - Everyone deserves to be safe and happy. You're important and we are here to help you. Visit: https://kidshelpline.com.au/kids/