September 25 - October 1, 2022: Issue 556

Our Youth page is for young people aged 13+ - if you are younger than this we have news for you in the Children's page. News items and articles run at the top of this page. Information, local resources, events and local organisations, sports groups etc. are at the base of this page. All Previous pages for you are listed in Past Features
Spring School Holidays 2022
We hope all of you who have been part of Year 12 Graduation ceremonies and Formals this week have had a great time
We also hop you all have a wonderful school holidays break. We will run another Issue next Sunday, October 2nd, and then have No Issue on Sunday October 9th so we can spend some time with our own youngsters in the week leading up to that Sunday. We've loaded up your page with some fun stuff this week and will do so again next week. We will get back to more serious stuff after the Spring School Holidays. Have a great break!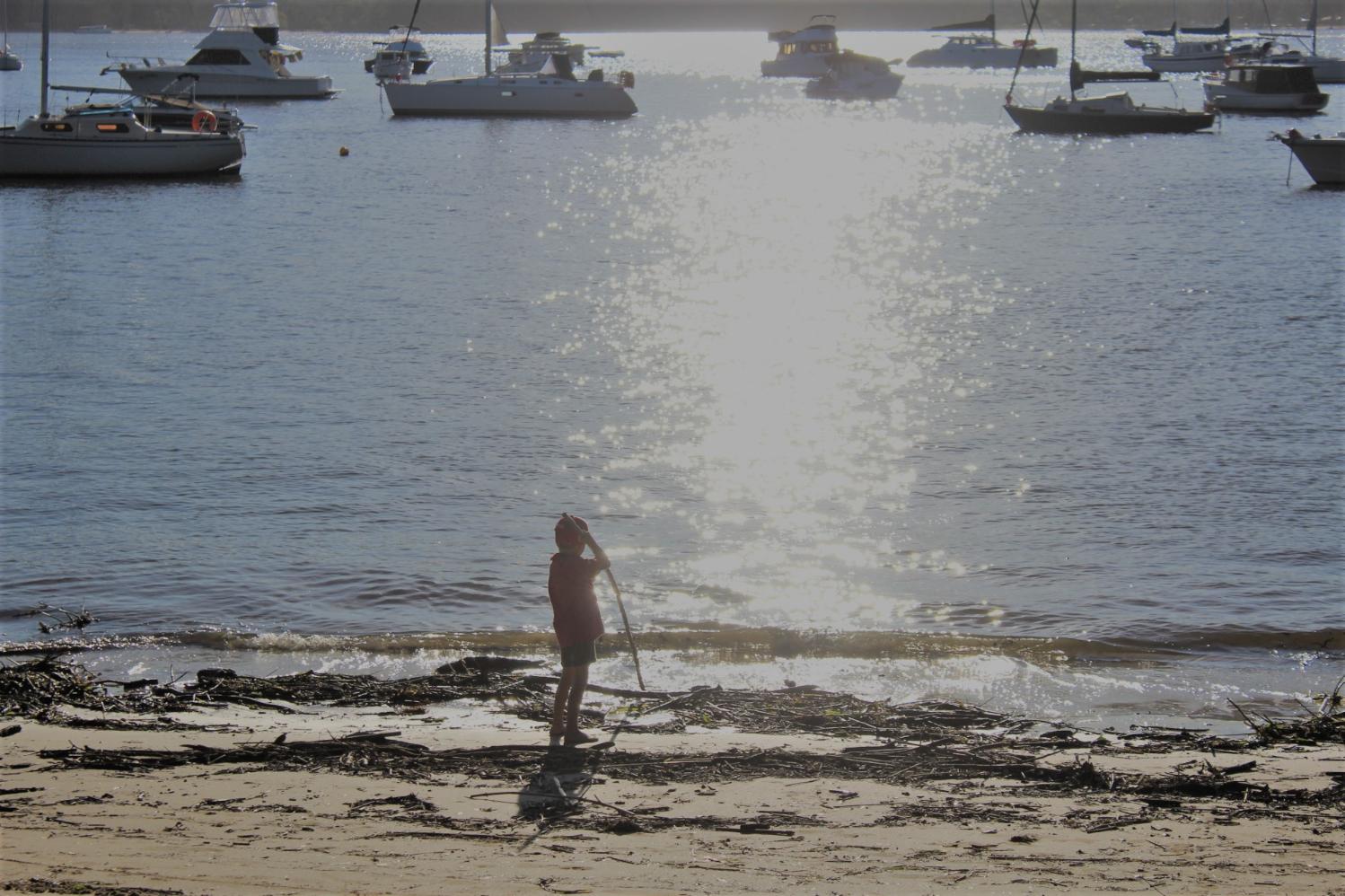 Viewfinder: Photography From The 1970s To Now Opens At The National Library
Heading to or through Canberra over the next few months? This may be worth visiting.
Viewfinder: Photography from the 1970s to Now takes a unique look at the journey of Australian documentary photography, from black and white images to the vibrant high definition images of today.
The 125 images in this exhibition reveal a changing Australia. The lives of migrants, shearers, dancers, miners, gardeners, surfers and knitters are all uniquely captured by celebrated documentary photographers. The exhibition also includes winged angels at Mardi Gras, significant moments in the journey towards reconciliation and COVID protests.
Director-General of the National Library of Australia Dr Marie Louise Ayres FAHA said the exhibition was striking in depicting the lives of different communities.
'This exhibition is all about our communities. It captures significant moments of individuals and groups but also reveals the huge amount of change our society has undergone in the last 50 years. The National Library collects today what will be important tomorrow and this exhibition is a brilliant way for us to showcase the changing lives of all Australians.'
The exhibition includes works by dozens of photographers and the exhibition curator Matthew Jones looked at tens of thousands of images in the National Library's collection when preparing the exhibition and
accompanying book
.
'There are many everyday moments that can be captured with a camera but may not be significant enough to be accessioned into the collections of other libraries or galleries. The beauty of the Library's collections are that they are so wide-ranging, and I hope visitors enjoy viewing these more ephemeral moments.'
'I started working on this exhibition during lockdown and used Trove to research images. Preparing an exhibition in this way made me reflect on how the digital revolution has vastly increased our ability to visually document and see our world.'
Viewfinder: Photography from the 1970s to Now is exclusive to Canberra and opens at the National Library of Australia on Friday 16 September, running until Monday 13 March 2023. Entry is free.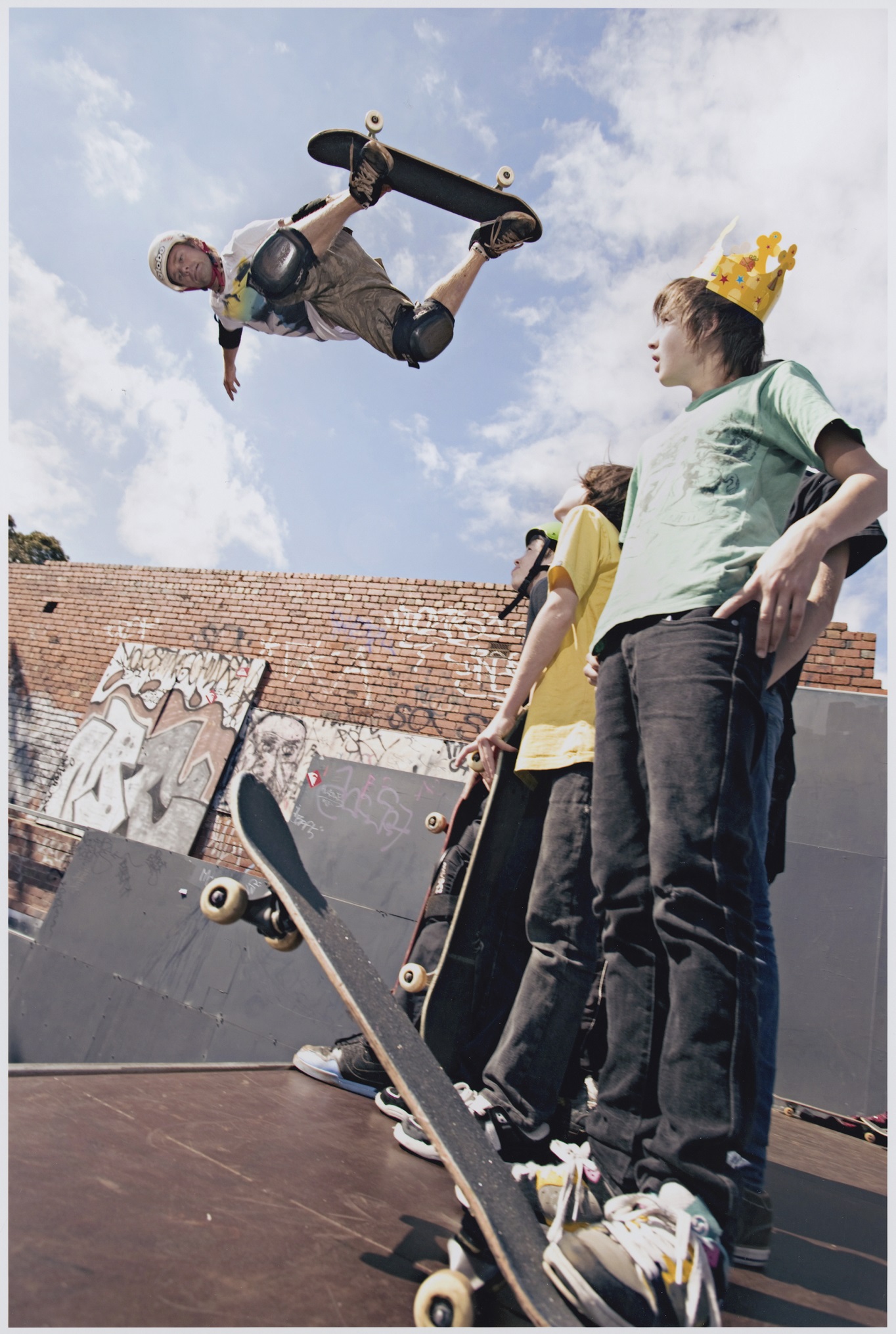 Dave Tacon,
Australian Renton Millar, World Champion Professional Skateboarder, Performs a Method Air Above a Half Pipe Ramp, Before a Crowd of Young Onlookers at Prahran, Victoria, 8 April 2009
,
nla.gov.au/nla.obj-137927722
, courtesy Dave Tacon
Stay Healthy - Stay Active: HSC 2022
Stay active, keep connected and look after yourself during the HSC this year!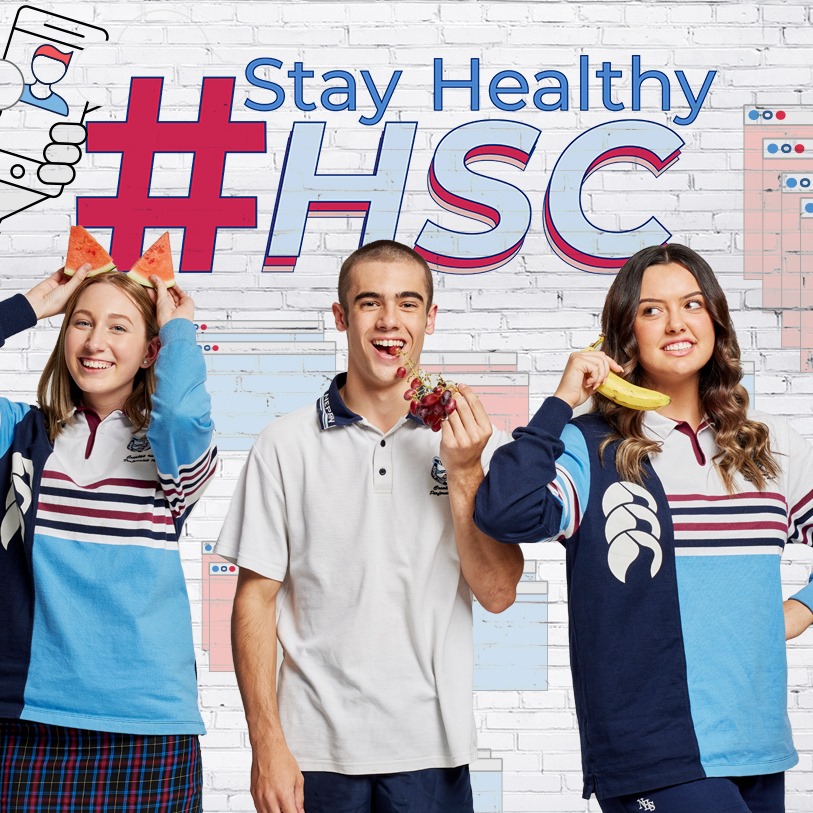 2023 Year 12 School Scholarship Program Now Open: DYRSL
Dee Why RSL is pleased to announce the 2023 School Scholarship Program, open to local students going into year 12 for the 2023 year of study.
A total of ten students will receive $2000 each, to assist them in achieving their utmost potential while completing the Higher School Certificate.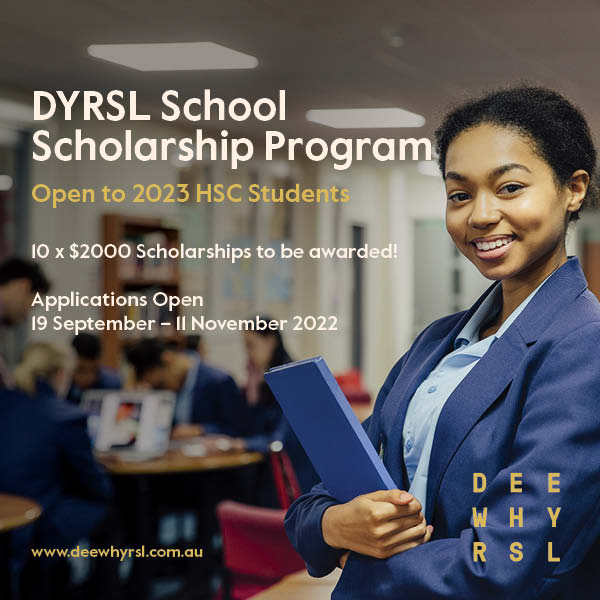 Securing A Brighter Future For Disadvantaged Youth
Eligible students from Years 10 to 12 or TAFE equivalent can now apply for a $1000 scholarship to help meet the cost of studying.
The future goals of some of the state's most vulnerable young people are a step closer to being achieved thanks to the NSW Government's Youth Development Scholarships program.
Minister for Families and Communities and Minister for Disability Services Natasha Maclaren-Jones is calling for eligible students from Years 10-12 or TAFE equivalent to apply for the $1000 scholarships.
"The scholarships aim to remove some of the financial burdens that students face so they can focus on achieving greater results and finish their studies," Mrs Maclaren-Jones said.
"From textbooks to internet access, the scholarships will ensure our young people are well-equipped to reach their full potential."
Minister for Education and Early Learning Sarah Mitchell said that a quality education is a strong foundation for a brighter future.
"The NSW Government wants to support our students in achieving their goals and these scholarships provide them with the necessary financial support to get them started," Ms Mitchell said.
"I know these scholarships will be greatly appreciated by our young people and will help them have a bright start in life."
To be eligible for the scholarship, students must be living in social housing or on the housing register, receiving private rental subsidy from DCJ, or living in supported accommodation or out-of-home care.
More than 4700 students have been supported by the scholarship program since it was established in 2017.
For new and returning high school students
, applications will close
Wednesday 30 November 2022 at 5:00pm.
For returning tertiary students
, applications will
close Friday 3 March 2023 at 5:00pm
.
The unique power of Australian seaweed
By BBC newsreel
Be The Boss: I Want To Be A marine electrician
If you love being around the water and tinkering with machines then becoming a Marine Electrician may suit you. Marine electricians are important to the upkeep and safety of marine vessels. They can be involved in the design and building of new ships, or spend the majority of their time repairing existing ones. Becoming a marine electrician requires the attendance and completion of a maritime academy, as well as a hands-on apprenticeship. In this article, we discuss the requirements of becoming a marine electrician and how you can develop the necessary skills to do well as one.
A marine electrician is a person with electrical training who specifically works on boats and ships. Marine electricians may work with all types of marine equipment, including yachts, cruise liners or even runabouts. They will generally spend the majority of their time working on boats. They may also work on-call and travel to boats at sea. Other marine electricians may work in a shipyard where they prepare or maintain ships.
Marine electricians are specialised in all electrical components of the ship, including troubleshooting, repairing, improving and building. Some marine electricians may also take on a supervisory role, where they lead a team of other marine electricians.
Marine electricians maintain the electrical wiring and systems on boats. They may have the following duties:
Troubleshoot wiring and other electrical systems on marine equipment and make repairs
Test low and high-voltage circuit systems for safety
Work on power generators or other alternative sources of energy, like solar or wind power
Wire and test the alarm and communication systems
Monitor for potential electrical voltage threats
Design and update bonding systems to protect the ship against weather elements
Protect the boat's equipment using drip loops and heat shrinks
Interpret and write technical reports and estimate repair costs
Install wiring and electrical equipment when building new ships
Install and configure generators
Test marine electrical equipment like voltmeters and oscilloscopes for efficiency
Becoming a marine electrician requires that you complete certain training and education. You can become a marine electrician with the following steps:
1. Complete a high school Certificate
Because attendance in a maritime academy is a requirement, you will first need to complete high school. Taking classes in computers, physics, mathematics and physics can help you prepare for this.
2. Attend and complete a maritime academy program or Navy Program
This vocational program will specifically prepare you for marine work. During your training, you can expect to take classes like electrical installation and maintenance following protocol. You will also have hands-on experience with electrical tools and equipment, like soldering irons and multimeters. Some academic programs will also offer field training, which may require time spent at sea. Some people may also choose to get a bachelor's degree, rather than attend an associate's-level vocational program.
The Royal Australian Navy states:
Be a tradie in the Navy working as a Marine Technician responsible for operating, maintaining, and monitoring engineering systems and equipment, onboard ships or submarines and ashore.
Whether you already have a trade, you're an apprentice, or you have no experience at all, we're hiring. You'll be paid from day one to gain all the skills needed with extensive on-the-job trade training. You may also be able to use your existing qualifications and be eligible for recognition of prior learning.
Your duties include, but aren't limited to maintaining:
Electrical power generation and distribution
The ship's boats engine and steering systems
Propulsion systems (gas turbines, diesel and electrical engines, gear boxes, propellers, thrusters, and positioning systems)
Electrical systems (alternators, batteries, charging systems, electrical switchboards, and corrosion protection systems)
Auxiliary engineering systems (air-conditioning, refrigeration, generators, air compressor systems, stabilisers, winches, and cranes)
Hull structures and fittings
You'll enjoy a competitive salary package, career stability, opportunities for continuous progression, and an adventurous lifestyle – all while making a difference to Australia.
Benefits:
Free medical and dental
Competitive salary package
Incremental salary increases as you progress through training and ranks
16.4% superannuation
Job security
Career progression and development
Good work/life balance
Travel opportunities
Excellent social and fitness facilities
Subsidised housing
Balance of shore and sea postings
Great chef made meals at sea
Variety of allowances
Submariner:
There is also the option to specialise as a Marine Technician Submariner and be a part of the most exclusive and stable workforce in Australia. Your role will be to operate, repair and conduct maintenance on the submarine's machinery, engines, power, and ventilation systems to ensure the vessel runs at optimum capacity, working at sea and ashore.
Salary:
Upon completion of your initial military and employment training, you'll enjoy a salary package starting from $73,253 for surface fleet and $85,861 for submariners.
For this role, you must be over 17 at time of enlistment, an Australian Citizen and have passed Year 10 English, Maths and Science.
Visit the links below for the full position descriptions:
The Australian Defence Force is an equal opportunity employer. This advertisement is to ensure women are aware of the rewarding and fulfilling careers available in the Navy, Army and Air Force. Females are encouraged to apply, however all roles are open for Australian men and women to apply.
3. Consider working toward certifications
Most employers require marine electrician candidates to have certain certifications, including an Australian Electrical Trade Certificate. Getting work in a local marina can help as well. This will give you experience in Ship repair / the marine industry.
Some people may find employment with the company in which they completed their apprenticeship. But, once you have completed all educational and training requirements, you can begin applying for positions. Update your resume with your most recent educational achievements and certifications. Create a new cover letter for each position.
In some cases, it is also possible to become a marine electrician by going through the required steps to become an electrician and then taking on an apprenticeship in a marine setting. But, this process is less common.
Skills for a marine electrician
Certain soft and hard skills are useful when working as a marine electrician:
Technical: Working as a marine electrician involves a lot of technical work. You will need to troubleshoot the electrical system, rewire systems and install equipment in the ship.
Mechanical: Good mechanical skills are also useful as you will use certain tools and machinery to install and repair systems. A basic understanding of mechanics can be helpful.
Problem-solving: A big part of the job of a marine electrician is identifying electrical problems and repairing them. This involves good troubleshooting skills and the ability to quickly come up with a solution.
Project management: Marine electricians will often manage multiple projects at one time. They may complete projects for different ships and will need to manage time and delegate tasks.
Marine electricians may also need specialized skills, which will often be learned while attending a maritime program. These are some of the specialized skills they may need:
Knowledge of electrical systems: A good working knowledge of electrical systems in ships is important. In addition to reading and navigating electrical blueprints, marine electricians will need to know where to find certain access points and wires.
Coast guard: Some marine electricians may choose to work with the U.S. government on military ships. If this is your preferred route, you may need special coast guard training.
Knowledge of circuit breakers, transformers and high-voltage control panels: Working as a marine electrician, you are likely to work with each of these things. An apprenticeship can be a good way to learn these areas in-depth.
Knowledge of certain safety protocols: Up-to-date safety protocols are needed as marine electricians often work on electrical systems near water. Knowledge of emergency protocols is needed.
The career outlook for marine electricians, according to BLS.gov, is expected to grow by one percent by the year 2029. They estimate that many of the new jobs will be in building new ships and boats for the military. They also believe that with a shift toward environmental-friendly practices, more marine electricians will be needed to help complete offshore wind energy projects.
Also available:
Word Of The Week: toll
Word of the Week returns in 2022 simply to throw some disruption in amongst the 'yeah-nah' mix.
noun
1. a charge payable to use a bridge or road. 2.the number of deaths or casualties arising from a natural disaster, conflict, accident, etc.
verb
1. (of a large bell) to ring slowly and repeatedly, or to cause a large bell to ring in this way.
A death knell is the ringing of a church bell immediately after a death to announce it. Historically it was the second of three bells rung around death, the first being the passing bell to warn of impending death, and the last was the lych bell or corpse bell, which survives today as the funeral toll.In England, an ancient custom was the ringing of bells at three specific times before and after death. Sometimes a passing bell was first rung when the person was still dying, then the death knell upon the death,and finally the lych bell, which was rung at the funeral as the procession approached the church. The ringing of the lych bell is now called the funeral toll. The canon law of the Church of England also permitted tolling after the funeral.
During the reign of Henry VIII and Elizabeth I, statutes regulated death knell, but the immediate ringing after death fell into disuse. It was customary in some places by the end of the 19th century to ring the death knell as soon as notice reached the clerk of the church (parish clerk) or sexton, unless the sun had set, in which case it was rung at an early hour the following morning. Elsewhere, it was customary to postpone the death knell and tellers to the evening preceding the funeral, or early in the morning on the day of the funeral to give warning of the ceremony.
The use of the passing bell for sick persons is indicated in the advertisements of Queen Elizabeth in 1564: "[W]here any Christian bodie is in passing, that the bell be tolled, and that the curate be specially called for to comfort the sick person".
Sometimes the age of the departed was signified by the number of chimes (or strokes) of the bell. This practice still persists in many places - the recent funeral of Her Majesty Queen Elizabeth II saw 96 tolls or peals of Big Ben to signify her 96 years of life.
This is shown again in the 1940 published novel For Whom the Bell Tolls by Ernest Hemingway. It tells the story of Robert Jordan, a young American volunteer attached to a Republican guerrilla unit during the Spanish Civil War. As a dynamiter, he is assigned to blow up a bridge during an attack on the city of Segovia.
The book's title is taken from the metaphysical poet John Donne's series of meditations and prayers on health, pain, and sickness (written while Donne was convalescing from a nearly fatal illness) published in 1624 as Devotions upon Emergent Occasions, specifically Meditation XVII. Hemingway quotes part of the meditation (using Donne's original spelling) in the book's epigraph. Donne refers to the practice of funeral tolling, universal in his time:
No man is an Island, intire of it selfe; every man is a piece of the Continent, a part of the maine; if a Clod bee washed away by the Sea, Europe is the lesse, as well as if a Promontorie were, as well as if a Mannor of thy friends or of thine owne were; any mans death diminishes me, because I am involved in Mankinde; And therefore never send to know for whom the bell tolls; It tolls for thee.
The use of "tellers" to denote the sex was almost universal. For instance in the greater number of churches in the counties of Kent and Surrey they used the customary number of tellers, viz., three times three strokes for a man, and three times two for a woman; with a varying usage for children. The word "tellers" became changed into "Tailors".
The funeral tolling of a bell is the technique of sounding a single bell very slowly, with a significant gap between strikes. It is used to mark the death of a person at a funeral or burial service. The expression "tolling" is derived from the English tradition of "telling" of the death by signalling with a bell. The term tolling may also be used to signify a single bell being rung slowly, and possibly half-muffled at a commemoration event many years later. Tolling is typically used for tenor bells in change ringing, it also applies to bourdon bells as well in a bell tower or cathedral.
Compare the invoking of silence instead of tolls denoting years:
Stop all the clocks
'Stop all the clocks, cut off the telephone'
Stop all the clocks, cut off the telephone,
Prevent the dog from barking with a juicy bone,
Silence the pianos and with muffled drum
Bring out the coffin, let the mourners come.
Let aeroplanes circle moaning overhead
Scribbling on the sky the message He Is Dead,
Put crepe bows round the white necks of the public doves,
Let the traffic policemen wear black cotton gloves.
He was my North, my South, my East and West,
My working week and my Sunday rest,
My noon, my midnight, my talk, my song;
I thought that love would last for ever: I was wrong.
The stars are not wanted now: put out every one;
Pack up the moon and dismantle the sun;
Pour away the ocean and sweep up the wood;
For nothing now can ever come to any good.
W H Auden
"Funeral Blues", or "Stop all the clocks", is a poem by W. H. Auden which first appeared in the 1936 play The Ascent of F6. Auden substantially rewrote the poem several years later as a cabaret song for the singer Hedli Anderson. Both versions were set to music by the composer Benjamin Britten. The second version was first published in 1938 and was titled "Funeral Blues" in Auden's 1940 Another Time. The poem experienced renewed popularity after being read in the film Four Weddings and a Funeral (1994), which also led to increased attention on Auden's other work. It has since been cited as one of the most popular modern poems in the United Kingdom.
Toll - From Middle English toll, tol, tolle, from Old English toll ("toll, duty, custom"), from Proto-Germanic *tullō ("what is counted or told"), from Proto-Indo-European *dol- ("calculation, fraud"). Cognate with Saterland Frisian Tol ("toll"), Dutch tol ("toll"), German Zoll ("toll, duty, customs"), Danish told ("toll, duty, tariff"), Swedish tull ("toll, customs"), Icelandic tollur ("toll, customs"). More at tell, tale.
Alternate etymology derives Old English toll, from Medieval Latin tolōneum, tolōnium, alteration (due to the Germanic forms above) of Latin telōneum, from Ancient Greek (telṓnion, "toll-house"), from τέλος (télos, "tax").
Toll (bell peal) ME tollen to entice, lure, pull, hence prob. to make (a bell) ring by pulling a rope; akin to OE -tyllan, in fortyllan to attract, allure
unrelated to the word of the week songs that are perhaps related to each other in sound/eras -:
book of the month: october 2022 - Voss by Patrick white
Originally published: London: Eyre & Spottiswoode, 1957.
Set in nineteenth-century Australia, Voss is White's best-known book, a sweeping novel about a secret passion between the explorer Voss and the young orphan Laura. As Voss is tested by hardship, mutiny, and betrayal during his crossing of the brutal Australian desert, Laura awaits his return in Sydney, where she endures their months of separation as if her life were a dream and Voss the only reality. Marrying a sensitive rendering of hidden love with a stark adventure narrative, Voss is a novel of extraordinary power and virtuosity from a twentieth-century master.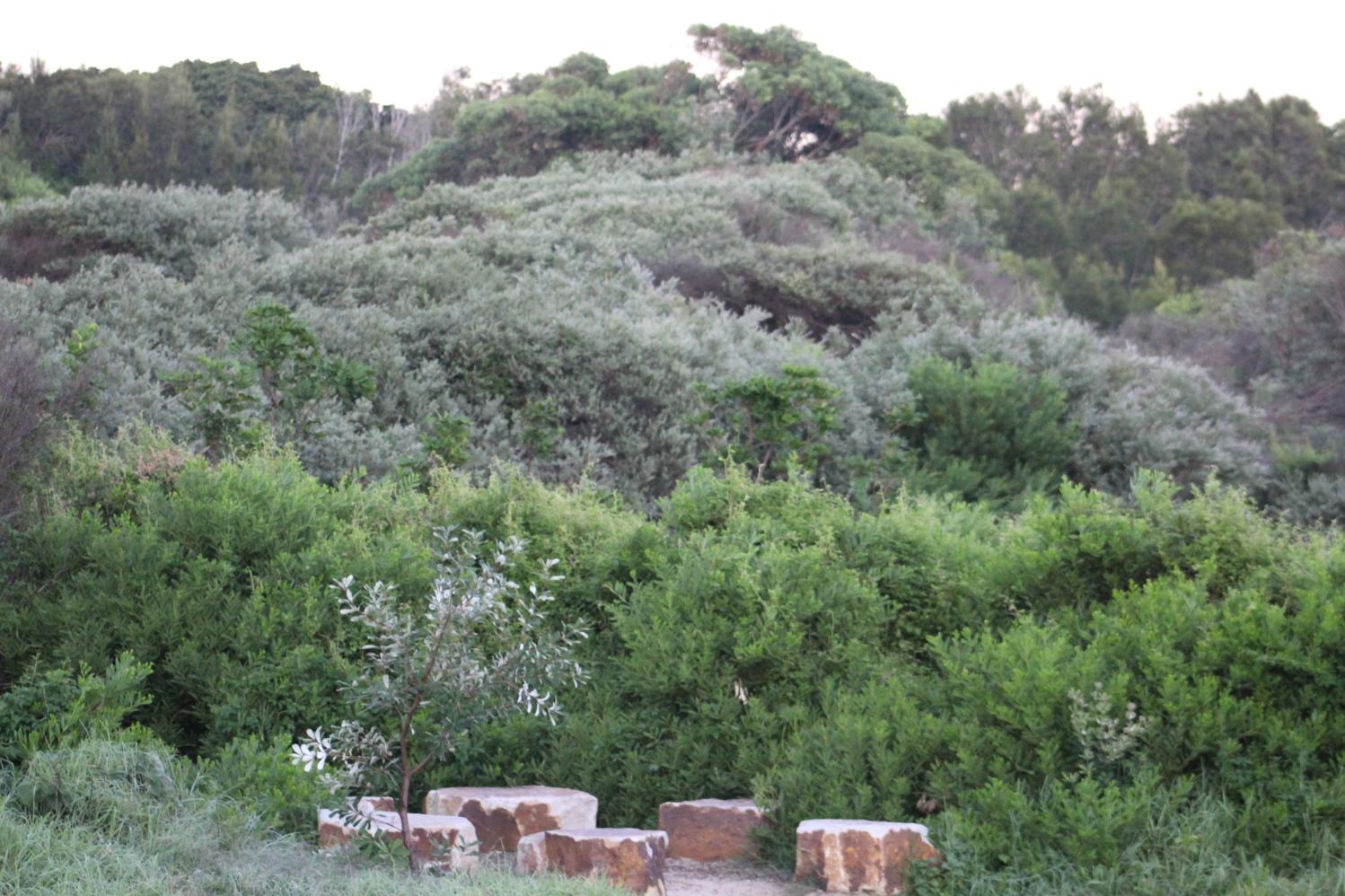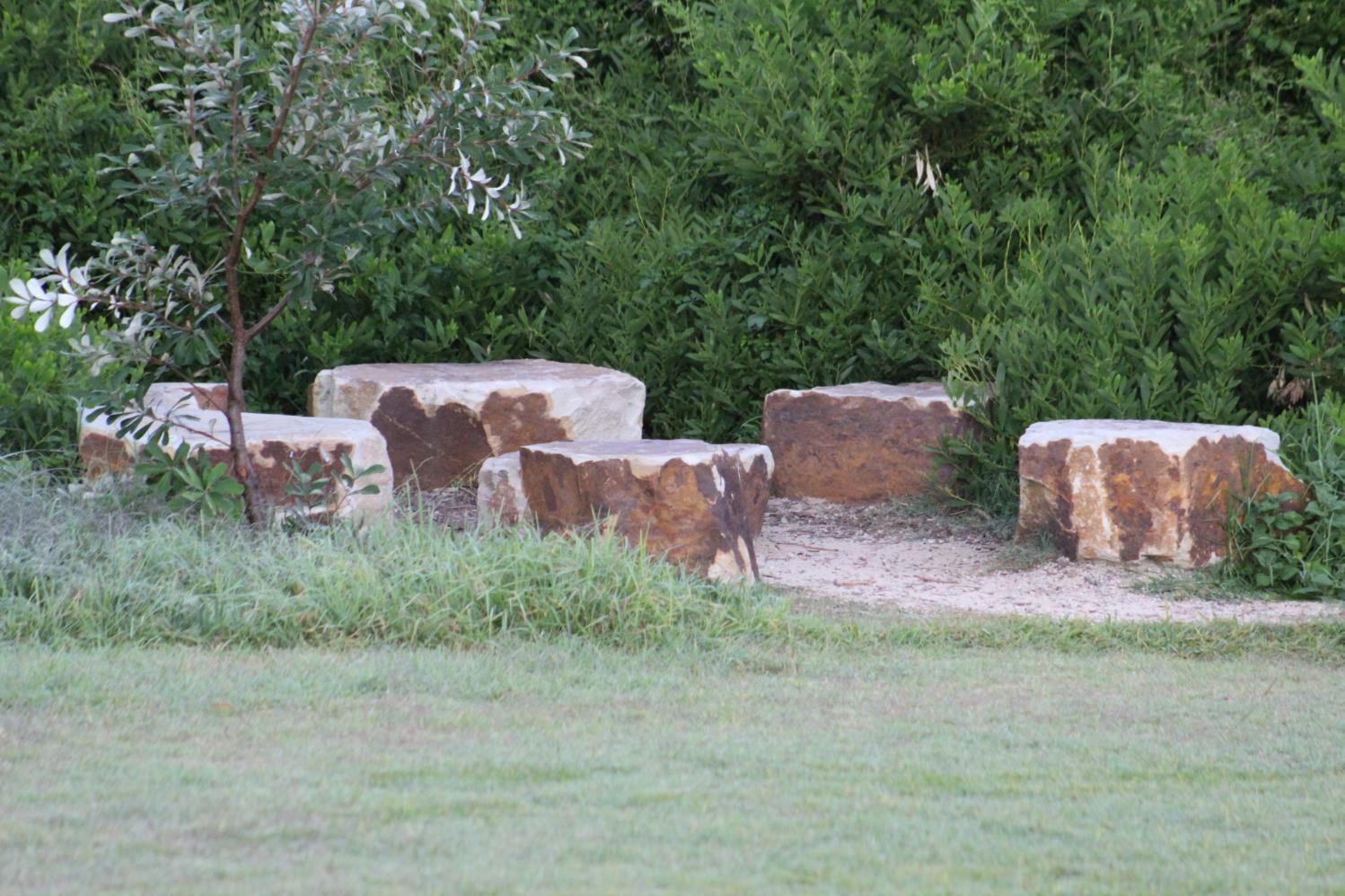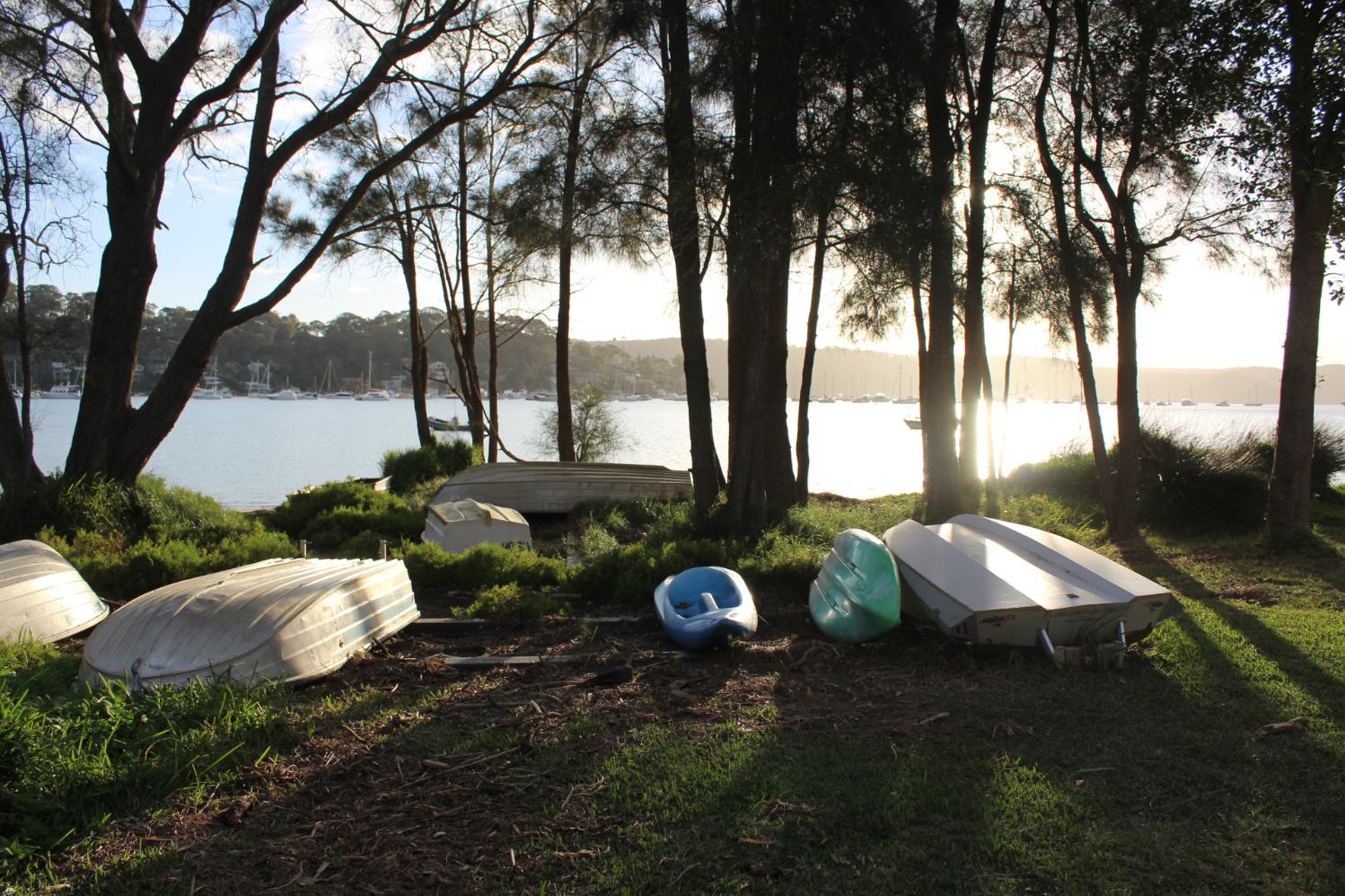 The world at your finger tips: Online
With current advice to stay at home and self-isolate, when you come in out of the garden, have had your fill of watching movies and want to explore something new, there's a whole world of books you can download, films you can watch and art galleries you can stroll through - all from at home and via the internet. This week a few suggestions of some of the resources available for you to explore and enjoy. For those who have a passion for Art - this month's Artist of the Month is the Online Australian Art Galleries and State Libraries where you can see great works of art from all over the world and here - both older works and contemporary works.
Also remember the Project Gutenberg Australia - link here- has heaps of great books, not just focused on Australian subjects but fiction works by popular authors as well. Well worth a look at.
Short Stories for Teenagers you can read for free online
StoryStar is an online resource where you can access and read short stories for teenagers.
About
Storystar is a totally FREE short stories site featuring some of the best short stories online, written by/for kids, teens, and adults of all ages around the world, where short story writers are the stars, and everyone is free to shine! Storystar is dedicated to providing a free place where everyone can share their stories. Stories can entertain us, enlighten us, and change us. Our lives are full of stories; stories of joy and sorrow, triumph and tragedy, success and failure. The stories of our lives matter. Share them. Sharing stories with each other can bring us closer together and help us get to know one another better. Please invite your friends and family to visit Storystar to read, rate and share all the short stories that have been published here, and to tell their stories too.
StoryStar headquarters are located on the central Oregon coast.
NFSA - National Film and Sound Archive of Australia
The doors may be temporarily closed but when it comes to the NFSA, we are always open online. We have content for Kids, Animal Lovers, Music fans, Film buffs & lots more.
You can explore what's available online at the NFSA, see more in the link below.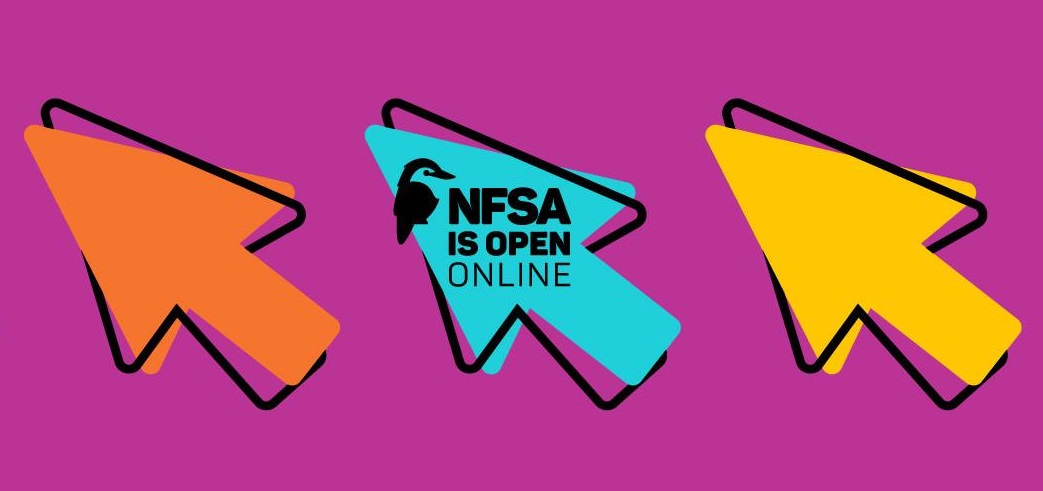 NLA Ebooks - Free To Download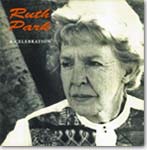 The National Library of Australia provides access to thousands of ebooks through its website, catalogue and eResources service. These include our own publications and digitised historical books from our collections as well as subscriptions to collections such as Chinese eResources, Early English Books Online and Ebsco ebooks.
Ebooks are books published in an electronic format. They can be read by using a personal computer or an ebook reader.
This guide will help you find and view different types of ebooks in the National Library collections.
Peruse the NLA's online ebooks,
ready to download - HERE
The Internet Archive and Digital Library
The Internet Archive is an American digital library with the stated mission of "universal access to all knowledge." It provides free public access to collections of digitised materials, including websites, software applications/games, music, movies, videos, moving images, and millions of public-domain books. There's lots of Australian materials amongst the millions of works on offer.
Visit: https://archive.org/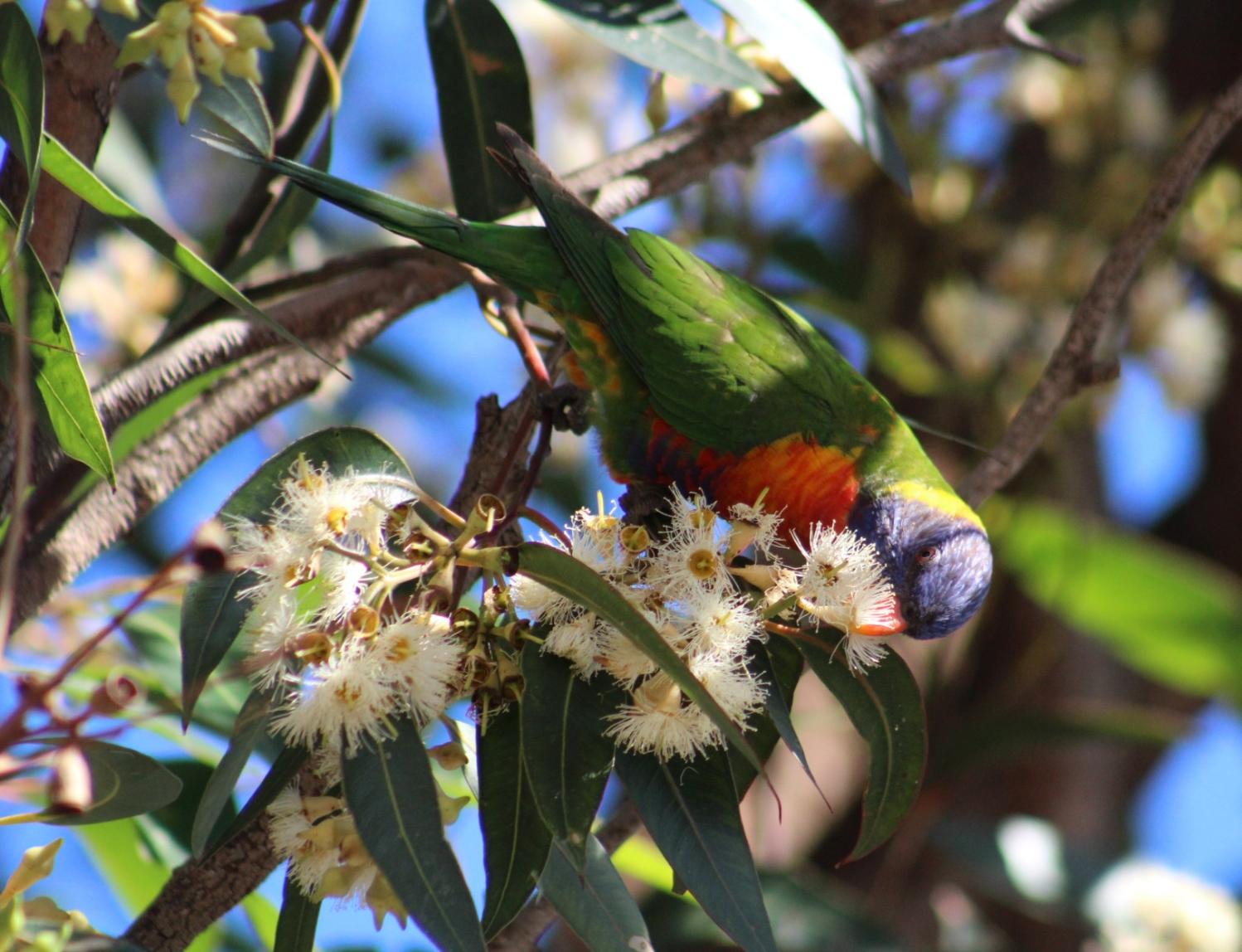 Avalon Youth Hub: More Meditation Spots
Due to popular demand our meditation evenings have EXPANDED. Two sessions will now be run every Wednesday evening at the Hub. Both sessions will be facilitated by Merryn at Soul Safaris.
6-7pm - 12 - 15 year olds welcome
7-8pm - 16 - 25 year olds welcome
No experience needed. Learn and develop your mindfulness and practice meditation in a group setting.
BIG THANKS The Burdekin Association for funding these sessions!
Green Team Beach Cleans
It has been estimated that we will have more plastic than fish in the ocean by 2050...These beach cleans are aimed at reducing the vast amounts of plastic from entering our oceans before they harm marine life.
Anyone and everyone is welcome! If you would like to come along, please bring a bucket, gloves and hat. Kids of all ages are also welcome!
We will meet in front of the surf club.
Hope to see you there!
The Green Team is a
Youth-run, volunteer-based environment initiative from Avalon, Sydney. Keeping our area green and clean.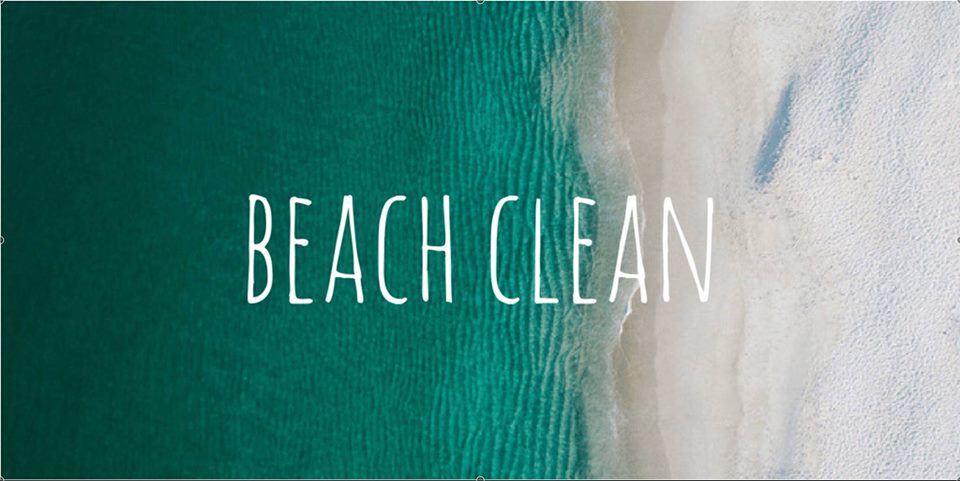 The Project Gutenberg Library of Australiana
Australian writers, works about Australia and works which may be of interest to Australians.This Australiana page boasts many ebooks by Australian writers, or books about Australia. There is a diverse range; from the journals of the land and sea explorers; to the early accounts of white settlement in Australia; to the fiction of 'Banjo' Paterson, Henry Lawson and many other Australian writers.
The list of titles form part of the huge collection of ebooks freely downloadable from Project Gutenberg Australia. Follow the links to read more about the authors and titles and to read and/or download the ebooks.
Profile: Ingleside Riders Group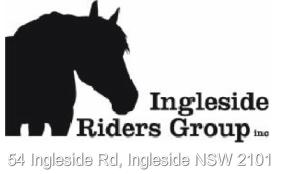 Ingleside Riders Group Inc. (IRG) is a not for profit incorporated association and is run solely by volunteers. It was formed in 2003 and provides a facility known as "Ingleside Equestrian Park" which is approximately 9 acres of land between Wattle St and McLean St, Ingleside. IRG has a licence agreement with the Minister of Education to use this land. This facility is very valuable as it is the only designated area solely for equestrian use in the Pittwater District.
IRG promotes equal rights and the respect of one another and our list of rules that all members must sign reflect this.
Cyberbullying
Research shows that one in five Australian children aged 8 to 17 has been the target of cyberbullying in the past year. The Office of the Children's eSafety Commissioner can help you make a complaint, find someone to talk to and provide advice and strategies for dealing with these issues.
Make a Complaint
The Enhancing Online Safety for Children Act 2015 gives the power to provide assistance in relation to serious cyberbullying material. That is, material that is directed at a particular child with the intention to seriously embarrass, harass, threaten or humiliate.
IMPORTANT INFORMATION
Before you make a complaint you need to have:
copies of the cyberbullying material to upload (eg screenshots or photos)

reported the material to the social media service (if possible) at least 48 hours ago

at hand as much information as possible about where the material is located

15-20 minutes to complete the form
Visit: esafety.gov.au/complaints-and-reporting/cyberbullying
Our mission
The Office of the Children's eSafety Commissioner is Australia's leader in online safety. The Office is committed to helping young people have safe, positive experiences online and encouraging behavioural change, where a generation of Australian children act responsibly online—just as they would offline.
We provide online safety education for Australian children and young people, a complaints service for young Australians who experience serious cyberbullying, and address illegal online content through the Online Content Scheme.
Our goal is to empower all Australians to explore the online world—safely.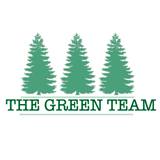 The Green Team
Profile
This Youth-run, volunteer-based environment initiative has been attracting high praise from the founders of Living Ocean as much as other local environment groups recently.
Creating Beach Cleans events, starting their own, sustainability days - 'action speaks louder than words' ethos is at the core of this group.
Sync Your Breathing with this - to help you Relax
Send In Your Stuff
Pittwater Online News is not only For and About you, it is also BY you.
We will not publish swearing or the gossip about others. BUT: If you have a poem, story or something you want to see addressed, let us know or send to:
pittwateronlinenews@live.com.au
All Are Welcome, All Belong!
Youth Source: Northern Sydney Region
A directory of services and resources relevant to young people and those who work, play and live alongside them.
The
YouthSource directory
has listings from the following types of service providers:
Aboriginal,
Accommodation,
Alcohol & Other Drugs,
Community Service,
Counselling,
Disability,
Education & Training,
Emergency Information,
Employment,
Financial,
Gambling,
General Health & Wellbeing,
Government Agency,
Hospital & GP,
Legal & Justice,
Library,
Mental Health,
Multicultural,
Nutrition & Eating Disorders,
Parenting,
Relationships,
Sexual Health,
University,
Youth Centre
Fined Out: Practical guide for people having problems with fines

Legal Aid NSW has just published an updated version of its 'Fined Out' booklet, produced in collaboration with Inner City Legal Centre and Redfern Legal Centre.
Fined Out is a practical guide to the NSW fines system. It provides information about how to deal with fines and contact information for services that can help people with their fines.
A fine is a financial penalty for breaking the law. The Fines Act 1996 (NSW) and Regulations sets out the rules about fines.
The 5th edition of 'Fined Out' includes information on the different types of fines and chapters on the various options to deal with fines at different stages of the fine lifecycle, including court options and pathways to seek a review, a 50% reduction, a write-off, plan, or a Work and Development Order (WDO).
The resource features links to self-help legal tools for people with NSW fines, traffic offence fines and court attendance notices (CANs) and also explains the role of Revenue NSW in administering and enforcing fines.
Other sections of the booklet include information specific to Aboriginal and Torres Strait Islander people, young people and driving offences, as well as a series of template letters to assist people to self-advocate.
Hard copies will soon be available to be ordered online through the Publications tab on the Legal Aid NSW website.
Hard copies will also be made available in all public and prison libraries throughout NSW.
Read the resource online, or download the PDF.
Apprenticeships and traineeships info
Are you going to leave school this year?
Looking for an apprenticeship or traineeship to get you started?
It lists the group training organisations (GTOs) that are currently registered in NSW under the Apprenticeship and Traineeship Act 2001. These GTOs have been audited by independent auditors and are compliant with the National Standards for Group Training Organisations.
There are also some great websites, like
1300apprentice
, which list what kind of apprenticeships and traineeships they can guide you to securing as well as listing work available right now.

Profile Bayview Yacht Racing
Association (BYRA)
1842 Pittwater Rd,

Bayview
BYRA has a passion for sharing the great waters of Pittwater and a love of sailing with everyone aged 8 to 80 or over!
headspace Brookvale
headspace Brookvale provides services to young people aged 12-25. If you are a young person looking for health advice, support and/or information,headspace Brookvale can help you with:
• Mental health • Physical/sexual health • Alcohol and other drug services • Education and employment services
If you ever feel that you are:
• Alone and confused • Down, depressed or anxious • Worried about your use of alcohol and/or other drugs • Not coping at home, school or work • Being bullied, hurt or harassed • Wanting to hurt yourself • Concerned about your sexual health • Struggling with housing or accommodation • Having relationship problems • Finding it hard to get a job
Or if you just need someone to talk to… headspace Brookvale can help! The best part is our service is free, confidential and youth friendly.
headspace Brookvale is open from Monday to Friday 9:00am-5:30pm so if you want to talk or make an appointment give us a call on (02) 9937 6500. If you're not feeling up to contacting us yourself, feel free to ask your family, friend, teacher, doctor or someone close to you to make a referral on your behalf.
When you first come to headspace Brookvale you will be greeted by one of our friendly staff. You will then talk with a member of our headspace Brookvale Youth Access Team. The headspace Brookvale Youth Access Team consists of three workers, who will work with you around whatever problems you are facing. Depending on what's happening for you, you may meet with your Youth Access Worker a number of times or you may be referred on to a more appropriate service provider.
A number of service providers are operating out of headspace Brookvale including Psychologists, Drug & Alcohol Workers, Sexual Health Workers, Employment Services and more! If we can't find a service operating withinheadspace Brookvale that best suits you, the Youth Access Team can also refer you to other services in the Sydney area.
eheadspace provides online and telephone support for young people aged 12-25. It is a confidential, free, secure space where you can chat, email or talk on the phone to qualified youth mental health professionals.
Click here to go to eheadspace
For urgent mental health assistance or if you are in a crisis please call the Northern Sydney 24 hour Mental Health Access Line on 1800 011 511
Need Help Right NOW??
kids help line: 1800 55 1800 - www.kidshelpline.com.au
lifeline australia - 13 11 14 - www.lifeline.org.au
headspace Brookvale is located at Level 2 Brookvale House, 1A Cross Street Brookvale NSW 2100 (Old Medical Centre at Warringah Mall). We are nearby Brookvale Westfield's bus stop on Pittwater road, and have plenty of parking under the building opposite Bunnings. More at: www.headspace.org.au/headspace-centres/headspace-brookvale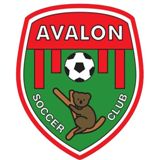 Profile:
Avalon Soccer Club
Avalon Soccer Club is an amateur club situated at the northern end of Sydney's Northern Beaches. As a club we pride ourselves on our friendly, family club environment. The club is comprised of over a thousand players aged from 5 to 70 who enjoy playing the beautiful game at a variety of levels and is entirely run by a group of dedicated volunteers.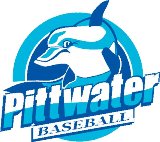 Profile:
Pittwater Baseball Club
Their Mission: Share a community spirit through the joy of our children engaging in baseball.
Year 13
Year13 is an online resource for post school options that specialises in providing information and services on Apprenticeships, Gap Year Programs, Job Vacancies, Studying, Money Advice, Internships and the fun of life after school. Partnering with leading companies across Australia Year13 helps facilitate positive choices for young Australians when finishing school.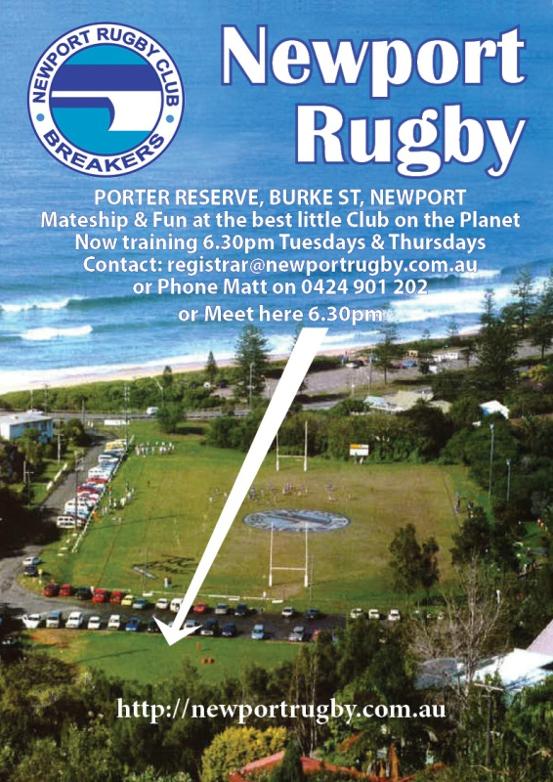 Driver Knowledge Test (DKT) Practice run Online
Did you know you can do a practice run of the DKT online on the RMS site? - check out the base of this page, and the rest on the webpage, it's loaded with information for you!
The DKT Practice test is designed to help you become familiar with the test, and decide if you're ready to attempt the test for real.
Experienced drivers can also take the practice test to check their knowledge of the road rules.
Unlike the real test, the practice DKT allows you to finish all 45 questions, regardless of how many you get wrong. At the end of the practice test, you'll be advised whether you passed or failed.
NCYLC is a community legal centre dedicated to providing advice to children and young people. NCYLC has developed a Cyber Project called Lawmail, which allows young people to easily access free legal advice from anywhere in Australia, at any time.
NCYLC was set up to ensure children's rights are not marginalised or ignored. NCYLC helps children across Australia with their problems, including abuse and neglect. The AGD, UNSW, KWM, Telstra and ASIC collaborate by providing financial, in-kind and/or pro bono volunteer resources to NCYLC to operate Lawmail and/or Lawstuff.
Kids Helpline
If you're aged 5-25 the Kids Helpline provides free and confidential online and phone counselling 24 hours a day, seven days a week on 1800 55 1800. You can chat with us about anything… What's going on at home, stuff with friends. Something at school or feeling sad, angry or worried. You don't have to tell us your name if you don't want to.
You can Webchat, email or phone. Always remember - Everyone deserves to be safe and happy. You're important and we are here to help you. Visit: https://kidshelpline.com.au/kids/