September 17 - October 7, 2023: Issue 599

Our Youth page is for young people aged 13+ - if you are younger than this we have news for you in the Children's page. News items and articles run at the top of this page. Information, local resources, events and local organisations, sports groups etc. are at the base of this page. All Previous pages for you are listed in Past Features
School holidays break
We're taking a break from Sunday September 17 - BUT - we'll be back on Sunday October 8th.
We hope you all have a great Spring break too making great memories with friends and family.
Please look out for and after each other and take some time out to curl up with a book or movie or get in the water or bush and relax.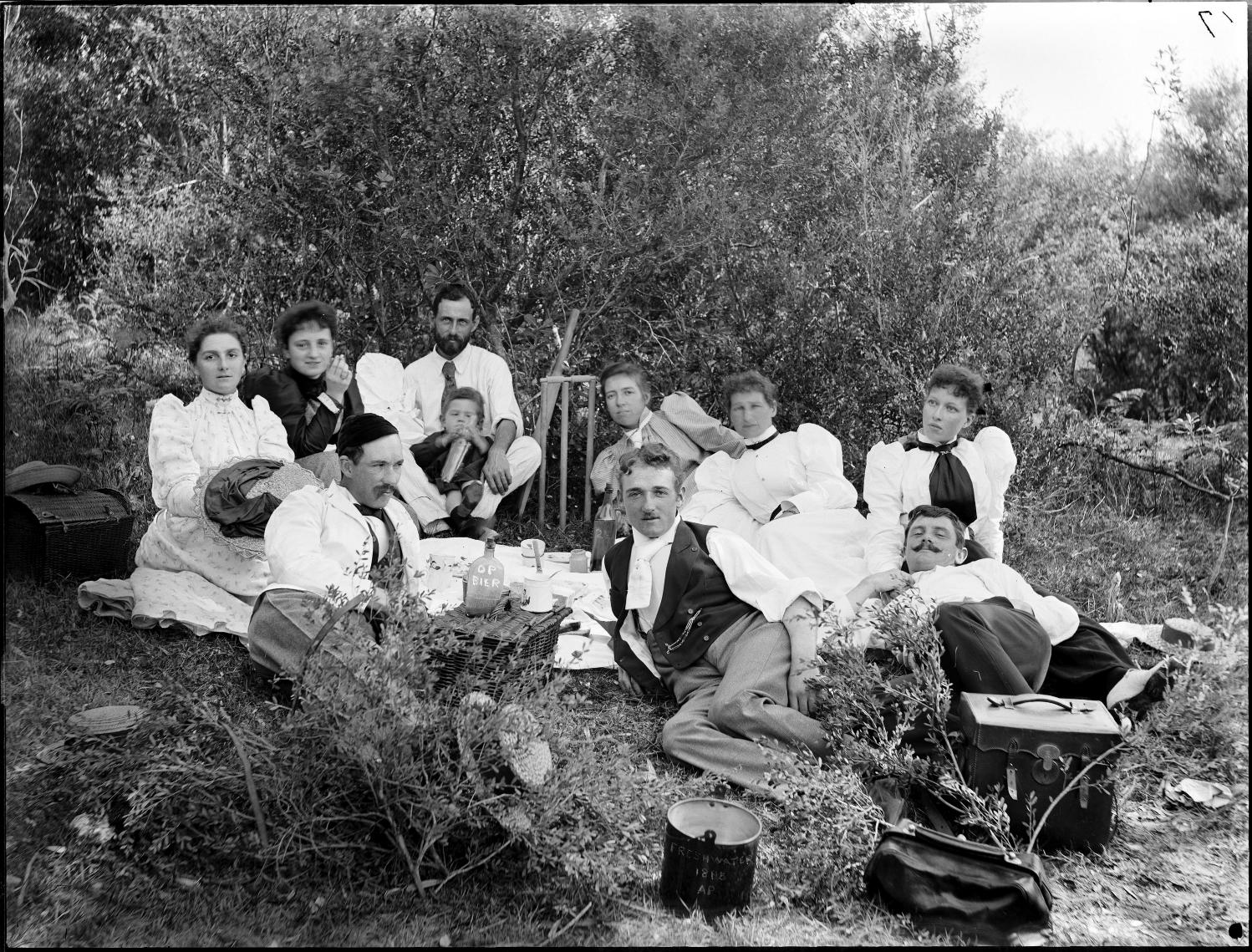 Picnic at Freshwater photographer possibly Arthur Phillips, Australia, 1895 Courtesy Powerhouse Museum
Kitchener Park lighting upgrades completed
It's the biggest sporting field in Mona Vale spanning two hectares with two full sized soccer fields and a recent upgrade to the ground's lighting means increased energy efficiency and greater light distribution for users.
The ground, which is home to the Pittwater RSL FC, is used in the winter season for both junior and senior soccer and in the summer season it is used for cricket.
The installation of six new light poles with efficient LED lights means the lights are now up to current Australian Standards for soccer.
The lights are centrally controlled allowing users to switch to a training mode which reduces the energy output.
President of Pittwater RSL Football Club Ben Collock said the new lights were a monumental stride forward for the club.
"The enhanced visibility and coverage that these new lights provide have allowed us to fully utilise the ground. It's an incredible sight to see every section of the pitch filled with kids playing in a well-lit, safe and fully accessible environment.
"Teams can now access sections of the ground they have never been able to access before. This allows us to have more room to meet the incredible demand for sport on the Northern Beaches.
"It's also the first time we've ever been able to host a competitive match at the ground, with our Women's Premier League and Women's 13/1's playing the clubs first ever night matches. We couldn't be more thankful to have Council and Government investment directed at this significant community benefit." Mr Collock said.
This project was made possible thanks to a $150k grant from the NSW Government's Football Legacy Fund, Office of Sport and Council.
More in:
Eight sailors selected for 2023 Pacific Games in Solomon Islands including Evie Saunders
The Australian Olympic Committee (AOC) has announced the selection of an eight-strong sailing team for the 2023 Pacific Games.
Local sailor and 2022 Australian Sailing Youth Sailor of the Year Evie Saunders joins Ellen Sampson, Thomas Farley and Isaac Schotte who will each contest the one-person dinghy, while Amelia Wilson, Charlotte Wormald, Jarrod Jones and Lachlan Vize will compete in the sailboard class.
The young team, ranging from 15 to 19 years old, will be part of an expected 80-strong Australian Team competing with more than 5000 athletes from the Pacific region.
Olympic champion Kenny Wallace, Chef de Mission for the Australian Team at the Pacific Games, congratulated the athletes on their selection.
"This is a fantastic achievement for each of the eight sailors to make this Australian team," Mr Wallace said.
"The Pacific Games is a great environment for the athletes to gain valuable experience in a multisport team environment and I know they will represent their sport, their families and their country with pride.
"Congratulations on your selection, I look forward to seeing you in action at the biggest multisport event in the Pacific region."
Australian Sailing has already shown their support for the Games, in conjunction with the Department of Foreign Affairs and Trade, providing boats, training and mentoring to the Solomon Islands to help grow the sport in the Solomon Islands ahead of the Games.
"Australian Sailing and the support of the Australian Government's PacificAus Sports Grant program have already demonstrated the spirit of these Games," Mr Wallace said. "Donating boats and providing training and mentoring to grow the sport of sailing in the Solomon Islands shows the power of sport to bring people together."
Seventeen-year-old Evie Saunders has already shown her racing class, winning silver at the 2022 World Youth Championships, named Australian Youth Sailor of the Year in 2022. Evie commenced sailing when aged 8, with her family, at Manly Yacht Club.
Fresh off competing at the senior World Championships in the Hague, Netherlands, in August, Evie was thrilled to be named to the team.
"I'm really excited to represent Australia in sailing at the 2023 Pacific Games," Evie said.
"It's a unique opportunity to consolidate on my learnings from the European season and to finish the year with a solid performance."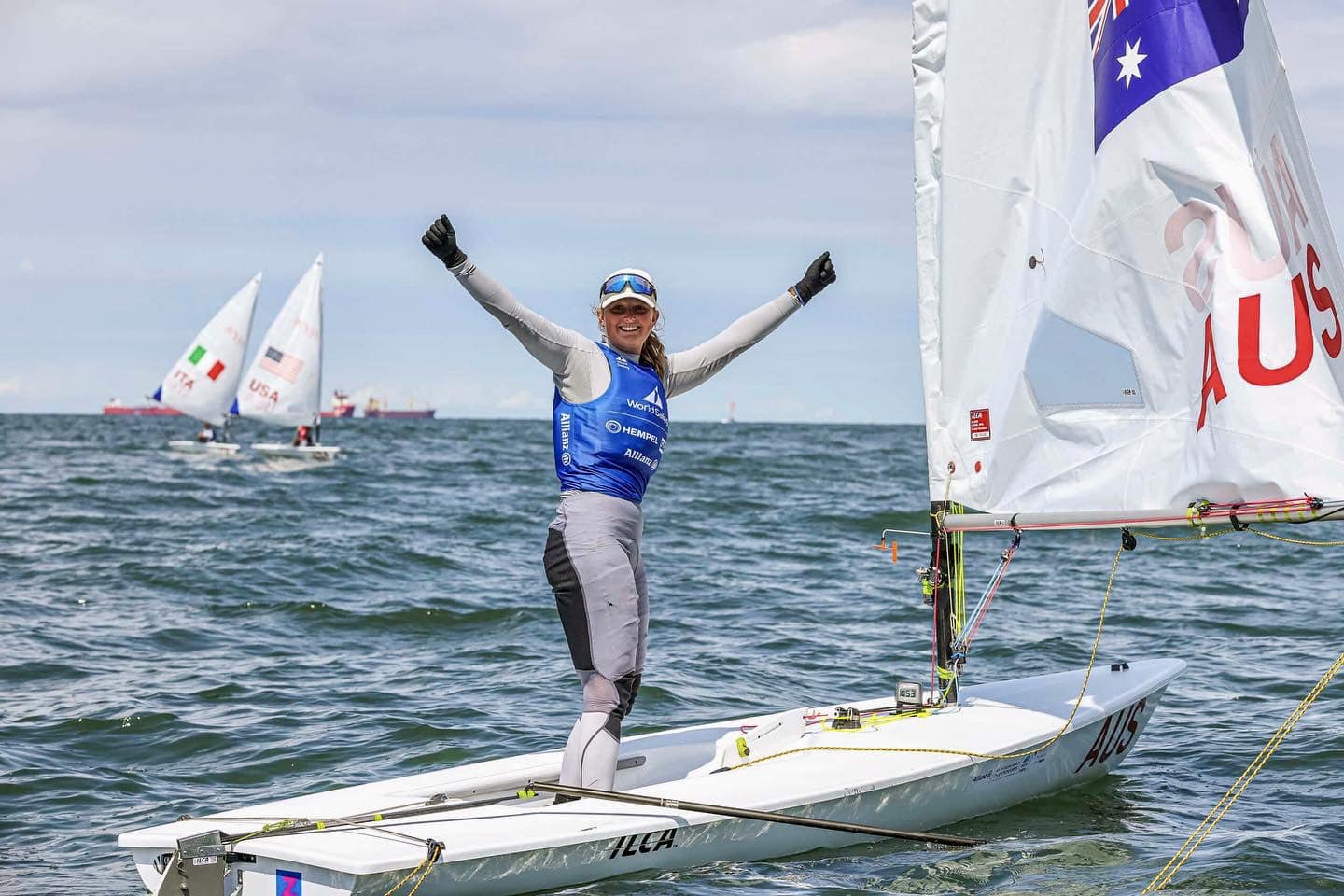 Evie Saunders Photos; Sailing Energy and Australian Sailing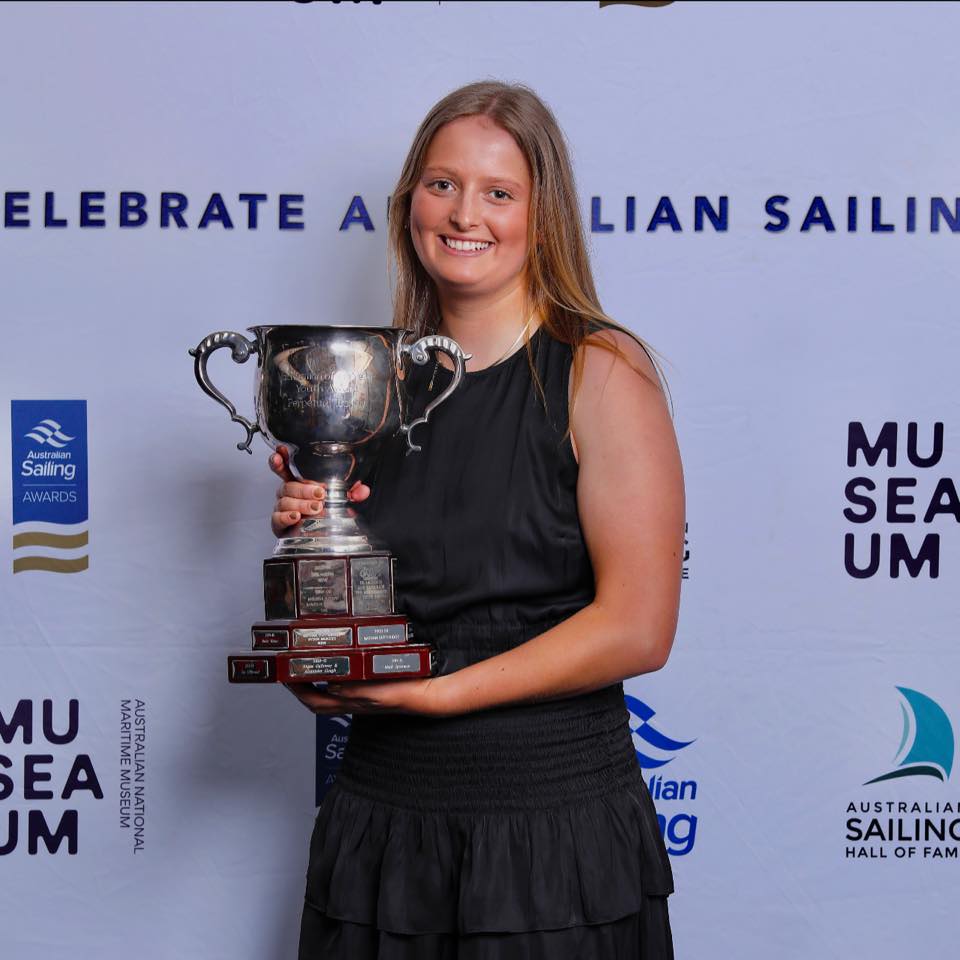 Australian Sailing High Performance Director Iain Brambell OLY welcomed the announcement.
"We are exceptionally proud of the eight sailors selected to represent Australia at this year's Pacific Games," Mr Brambell said. "These are some of the best young sailors in Australia across their classes, and we are particularly pleased with the depth across the female classes where selection battles were incredibly competitive."
"We would like to thank the Australian Olympic Committee for their support in leading this team to Honiara. The Pacific Games are an exciting and invaluable opportunity for young athletes to gain the experience and learnings of representing Australia at a multisport games.
"Australia has a strong record of success at the Pacific Games, and we wish this group of sailors all the best in continuing that tradition."
Australia will send a team of around 80 athletes across the sports of Archery, Athletics, Boxing, Beach Volleyball, Judo, Sailing, Taekwondo and Weightlifting. The 2023 Pacific Games offer a direct Paris 2024 qualification opportunity for boxers and the mixed archery team, as well as world ranking points vital for qualification and international experience across other sports.
The Pacific Games will see more than 5000 athletes and officials from 24 nations compete across 24 sports in the Solomon Islands capital Honiara.
Solomons 2023 is the third time Australia has participated after first being invited to compete in several sports at Port Moresby 2015.
The 17th Pacific Games, also known as 2023 Pacific Games and SOL2023, is hosted by Solomon Islands from Sunday 19 November – Saturday 2 December 2023.
"For every four years the Pacific comes together in friendship to celebrate the Pacific Games, a multi-sport event that is by its very design of and for the Pacific. A celebration of sport and culture in common bonds acquired through a shared physical geography and community," the Pacific Games Council said.
Alternating between different countries of the Pacific Region, Solomon Islands will host the Games in its capital city Honiara. 5,000 participants (including athletes, technical officials and support staff) from 24 countries will compete in 24 sports. This will mark the second time in the history of Solomon Islands to host the Games, with its first experience in 1981 hosting the Mini Pacific Games.
SOL2023 welcomes you to a conglomeration of Challenge, Celebrate, Unite.
8 student-backed study tips to help you tackle the HSC
By University of Sydney: Last updated 6 July 2023
Our students have been through their fair share of exams and learned a lot of great study tactics along the way. Here they share their top study tips to survive and thrive during exam time.
1. Start your day right
Take care of your wellbeing first thing in the morning so you can dive into your day with a clear mind.
"If you win the morning, you can win the day," says Juris Doctor student Vee Koloamatangi-Lamipeti.
An active start is a great way to set yourself up for a productive day. Begin your morning with exercise or a gentle walk, squeeze in 10 minutes of meditation and enjoy a healthy breakfast before you settle into study.
2. Schedule your study
"Setting up a schedule will help you organise your time so much better," says Master of Teaching student Wesley Lai.
Setting a goal or a theme for each study block will help you to stay focused, while devoting time across a variety of subjects will ensure you've covered off as much as possible. Remember to keep your schedule realistic and avoid over-committing your time.
Adds Wesley, "Make sure to schedule in some free time for yourself as well!"
3. Keep it consistent
"Make studying a habit," recommends Alvin Chung, who is currently undertaking a Bachelor of Arts and Bachelor of Laws.
With enough time and commitment, sitting down to study will start to feel like second nature rather than a chore.
"Do it every day and you'll be less likely to procrastinate because it's part of your life's daily motions," says Alvin.
4. Maintain motivation
Revising an entire year of learning can seem like an insurmountable task, which is why it's so important to break down your priorities and set easy-to-achieve goals.
"I like to make a realistic to-do list where I break down big tasks into smaller chunks," says Bachelor of Arts and Advanced Studies student Dannii Hudec.
"It's also really important to reward yourself after you complete each task to keep yourself motivated."
Treat yourself after each study block with something to look forward to, such as a cup of tea, a walk in the park with a friend or an episode of your latest Netflix obsession.
5. Minimise distractions
With so many distractions at our fingertips, it can be hard to focus on the task at hand. If you find yourself easily distracted, an "out of sight, out of mind" approach might do the trick.
"What helps me is to block social media on my laptop. I put my phone outside of my room when I study, or I give it to my sister or a friend to hide," says Bachelor of Commerce and Bachelor of Laws student Caitlin Douglas.
While parting ways with your phone for a few hours may seem horrifying, it can be an incredibly effective way to stay on task.
"It really helps me to smash out the work and get my tasks done," affirms Caitlin.
6. Beware of burnout
Think of the HSC period as a marathon rather than a sprint. It might be tempting to cram every single day but pacing out your study time will help to preserve your endurance.
"Don't do the work for tomorrow if you finish today's work early," suggests Daniel Kim, who is currently undertaking a Bachelor of Commerce and Advanced Studies.
"Enjoy the rest of your day and save the energy for tomorrow," he recommends.
Savouring your downtime will help you to avoid burning out before hitting the finish line.
7. Get a good night's sleep
Sleep is one of your greatest allies during exam season.
"I've found that a good night's sleep always helps with concentration and memory consolidation," says Bachelor of Science (Medical Science) student Yasodara Puhule-Gamayalage.
We all know we need to be getting around 8 hours of sleep a night to perform at our best, but did you know the quality of sleep also matters? You can help improve the quality of your sleep with some simple tweaks to your bedtime routine.
"Avoid caffeine in the 6 hours leading up to sleep, turn off screens an hour before going to bed, and go to bed at the same time every night," suggests Yasodara.
8. Be kind to yourself
With exam dates looming and stress levels rising, chances are high that you might have a bad day (or a few!) during the HSC period.
According to Bachelor of Arts and Advanced Studies student Amy Cooper, the best way to handle those bad days is to show yourself some kindness.
"I know that if I'm in a bad state of mind or having a bad day, I'm not going to be able to produce work that I'm proud of," she says.
For Amy, the remedy for a bad day is to take some time to rest and reset.
"It's much more productive in the long run for me to go away, do some things I love, and come back with a fresh mind."
Immerse yourself in a mentally nourishing activity such as going for a bushwalk, cooking your favourite meal, or getting stuck into a craft activity.
If you feel completely overwhelmed, know you're not alone. Reach out to a friend, family member or teacher for a chat when you need support.
There are also HSC Help resources available at: education.nsw.gov.au/student-wellbeing/stay-healthy-hsc

Wednesday 11 October, 2023: HSC written exams start.
School Leavers Support
Explore the School Leavers Information Kit (SLIK) as your guide to education, training and work options in 2022;
As you prepare to finish your final year of school, the next phase of your journey will be full of interesting and exciting opportunities. You will discover new passions and develop new skills and knowledge.
We know that this transition can sometimes be challenging and the COVID-19 pandemic has presented some uncertainty. With changes to the education and workforce landscape, you might be wondering if your planned decisions are still a good option or what new alternatives are available and how to pursue them.
There are lots of options for education, training and work in 2022 to help you further your career. This information kit has been designed to help you understand what those options might be and assist you to choose the right one for you. Including:
Download or explore the SLIK here to help guide Your Career.
School Leavers Information Kit (PDF 5.2MB).
School Leavers Information Kit (DOCX 0.9MB).
The SLIK has also been translated into additional languages.
Download our information booklets if you are rural, regional and remote, Aboriginal or Torres Strait Islander, or living with disability.
Support for Regional, Rural and Remote School Leavers (PDF 2MB).
Support for Regional, Rural and Remote School Leavers (DOCX 0.9MB).
Support for Aboriginal and/or Torres Strait Islander School Leavers (PDF 2MB).
Support for Aboriginal and/or Torres Strait Islander School Leavers (DOCX 1.1MB).
Support for School Leavers with Disability (PDF 2MB).
Support for School Leavers with Disability (DOCX 0.9MB).
Download the Parents and Guardian's Guide for School Leavers, which summarises the resources and information available to help you explore all the education, training, and work options available to your young person.
School Leavers Information Service
Are you aged between 15 and 24 and looking for career guidance?
Call 1800 CAREER (1800 227 337).
SMS 'SLIS2022' to 0429 009 435.
Our information officers will help you:
navigate the School Leavers Information Kit (SLIK),
access and use the Your Career website and tools; and
find relevant support services if needed.
You may also be referred to a qualified career practitioner for a 45-minute personalised career guidance session. Our career practitioners will provide information, advice and assistance relating to a wide range of matters, such as career planning and management, training and studying, and looking for work.
You can call to book your session on 1800 CAREER (1800 227 337) Monday to Friday, from 9am to 7pm (AEST). Sessions with a career practitioner can be booked from Monday to Friday, 9am to 7pm.
This is a free service, however minimal call/text costs may apply.
Call 1800 CAREER (1800 227 337) or SMS SLIS2022 to 0429 009 435 to start a conversation about how the tools in Your Career can help you or to book a free session with a career practitioner.
Word Of The Week: spring
Word of the Week returns in 2023 simply to throw some disruption in amongst the 'yeah-nah' mix.
Noun
1. the season after winter and before summer, in which vegetation begins to appear, in the northern hemisphere from March to May and in the southern hemisphere from September to November. 2. an elastic device, typically a helical metal coil, that can be pressed or pulled but returns to its former shape when released, used chiefly to exert constant tension or absorb movement. 3. a sudden jump upwards or forwards - dated/innformal; an escape or release from prison. 4. a place where water or oil wells up from an underground source, or the basin or flow formed in such a way. 5. an upward curvature of a ship's deck planking from the horizontal. 6. a hawser laid out diagonally aft from a ship's bow or forward from a ship's stern and secured to a fixed point in order to prevent movement or assist manoeuvring. 7. (rare)a flock of teal.
Verb
1. move or jump suddenly or rapidly upwards or forwards. 2.originate or arise from. 3. (especially of wood) become warped or split- (of a boat) suffer splitting of (a mast or other part). 4. pay for; Archaic - spend (money). 5. INFORMALAUSTRALIAN - come upon (an illicit activity or its perpetrator).
From: Old English spring (noun), springan (verb), of Germanic origin; related to Dutch and German springen . Early use in the senses 'head of a well' and 'rush out in a stream' gave rise to the figurative use 'originate'.
NB: language warning for one word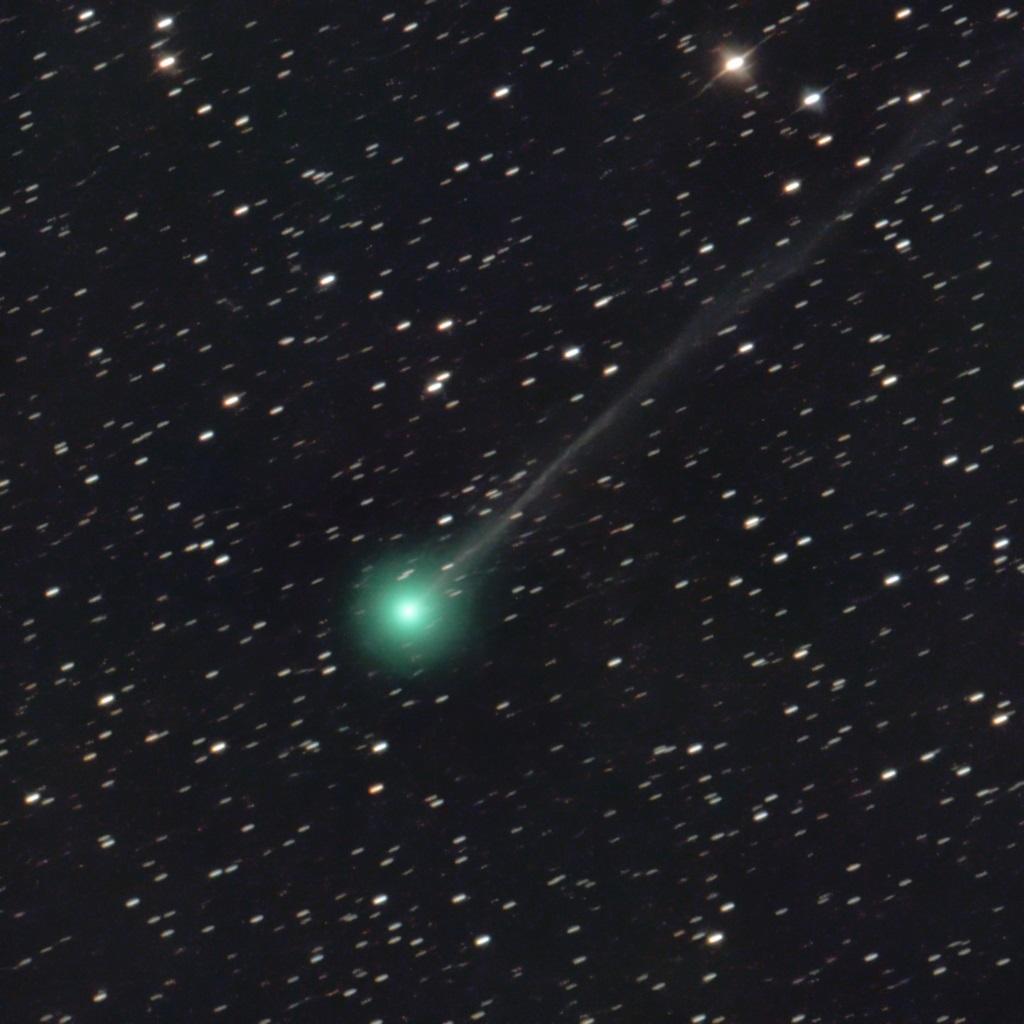 Photo: This is a image of C/2023 P1 (Nishimura) taken on 25.8.2023 @ ~6:20 (UTC+2). From Trevinca-Skies on Spain, image courtesy SomeAstroStuff -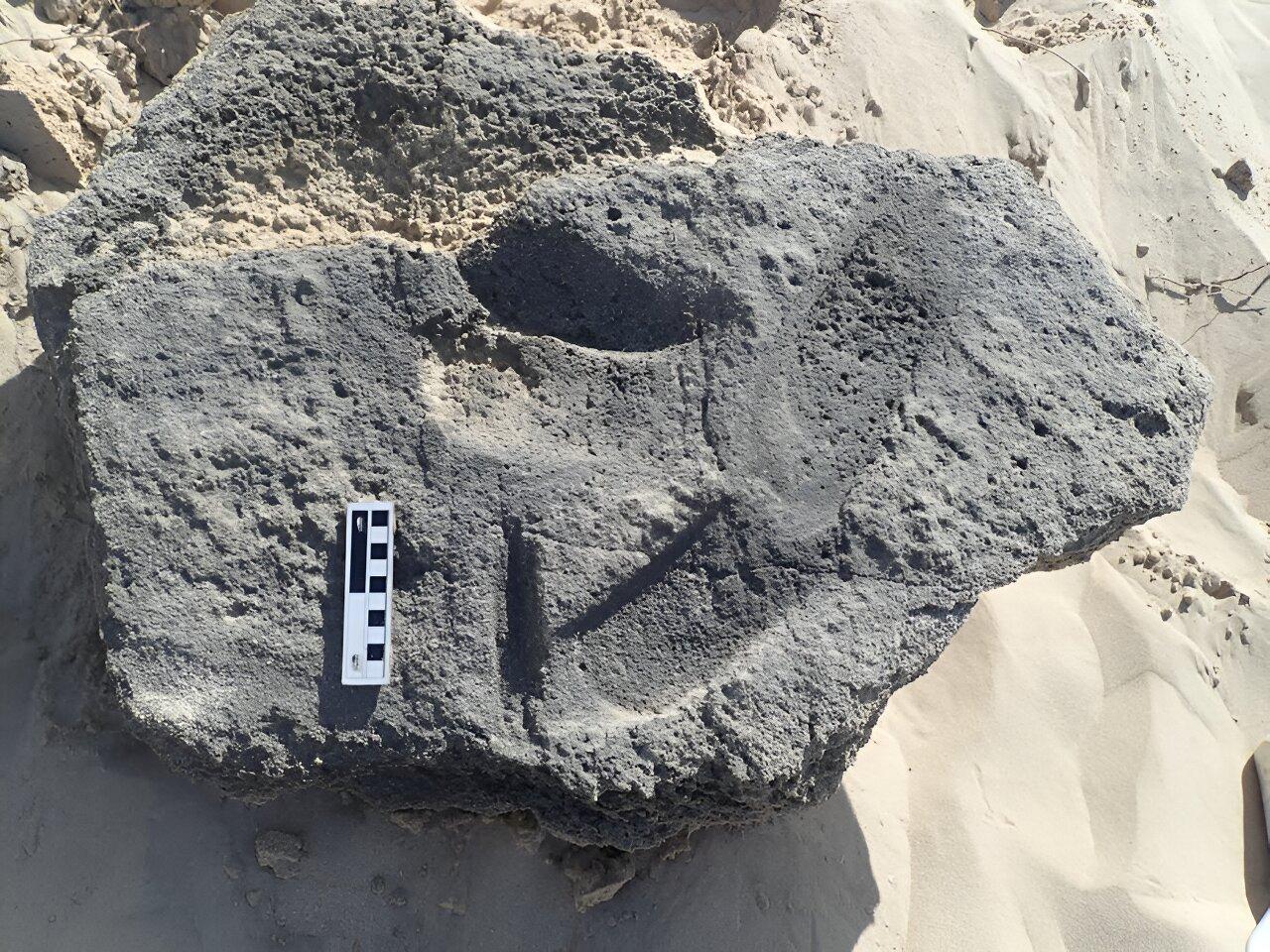 Possible shod hominin tracks in the Garden Route National Park, South Africa. Credit: Charles Helm
book of the month September 2023: Australia circumnavigated : the voyage of Matthew Flinders in HMS Investigator, 1801-1803
by Flinders, Matthew, 1774-1814, author of Volumes I and II
As this is actually two books it will stay up for the first month of Spring 2023 too - enjoy!
This two-volume work provides the first edited publication of Matthew Flinders' journals from the circumnavigation of Australia in 1801-1803 in HMS Investigator, and of the 'Memoir' he wrote to accompany his journals and charts. These are among the most important primary texts in Australian maritime history and European voyaging in the Pacific. Flinders was the first explorer to circumnavigate Australia. He was also largely responsible for giving Australia its name.
His voyage was supported by the Admiralty, the Navy Board, the East India Company and the patronage of Sir Joseph Banks, President of the Royal Society. Banks ensured that the Investigator expedition included scientific gentlemen to document Australia's flora, fauna, geology and landscape features. The botanist Robert Brown, botanical painter Ferdinand Bauer, landscape artist William Westall, Pittwater and Broken Bay indigenous man Bungaree and the gardener Peter Good were all members of the voyage.
On this long voyage Bungaree used his knowledge of Aboriginal protocol to negotiate peaceful meetings with local Indigenous people.

Years later, in A Voyage to Terra Australis (1814), Flinders wrote that Bungaree's "good disposition and open and manly conduct had attracted my esteem". Flinders described the affectionate relationship between Bungaree and the cat Trim who sailed on Flinder's ships: 'If he [Trim] had occasion to drink, he mewed to Bongaree and leapt up onto the water cask; if to eat he called him down below and went straight to his kid, where there was generally a remnant of a black swan. In short, Bongaree was his great resource, and his kindness was repaid with caresses.'

After landfall at Cape Leeuwin, Flinders sailed anti-clockwise round the whole continent, returning to Port Jackson when the ship became unseaworthy.
After a series of misfortunes, including a shipwreck and a long detention at the Ile de France (now Mauritius), Flinders returned to England in 1810. He devoted the last four years of his life to preparing A Voyage to Terra Australis, published in two volumes, and an atlas. Flinders died on 19 July 1814 at the age of forty. The journals, edited, comprise a daily log with full nautical information and 'remarks' on the coastal landscape, the achievements of previous navigators in Australian waters, encounters with Aborigines and Macassan trepangers, naval routines, scientific findings, and Flinders' surveying and charting. The journals also include instructions for the voyage and some additional correspondence. The 'Memoir' explains Flinders' methodology in compiling his journals and charts and the purpose and content of his surveys.
a few Extras From The Pages Of The Past
SHIP NEWS.
On Thursday arrived His Majesty's Ship INVESTIGATOR, Captain MATTHEW FLINDERS; she sailed from hence in July last, to continue the survey of the coasts of New Holland. After being entangled among the reefs, and having grounded, owing to Capt. Flinders's anxiety not to leave any material part unexamined: He surveyed the East coast, as far as Cape Palmerston, and found two harbours, which the distance that Capt. Cook passed along that part did not allow him to observe.
The Investigator afterwards found a practicable and expeditious passage through the Strait between New Holland and New Guinea (for an account of which see the preceding Column); and then surveyed the Gulph of Carpentaria very minutely, finding many Islands and good harbours there. The decayed state of the ship obliged the Commander to return to this Port sooner than he otherwise intended; and after an unsuccessful search for the Trial Rocks, he passed on the South side of King's Island, through Bass's Straits, on the 1st instant.
The Officers and Ship's Company have generally been very healthy, until a short time before their arrival, when getting into cold weather, after being so many months in the Torrid Zone, they were generally attacked with a Dysentery, which we are sorry to say carried off Mr. Charles Douglass, Boatswain, a very good Officer; Serjeant James Greenhugh of the Royal Marine Forces, a very valuable Non-Commissioned Officer; W. Hilner and John Draper, Quartermasters; and C. Smith, a seaman; the loss of whom is much lamented by Capt. Flinders. Twelve sick seamen were landed on her arrival, of whose recovery there is every hope.
Capt. Flinders having thus far ascertained the existence of a safe passage for Ships through Torris' Straits, (which he performed in three days), will greatly facilitate and shorten the intercourse between this Colony and our Possessions in India: He is very particular in his cautions respecting the war-like disposition of the inhabitants of the Islands lying in these Straits, which will require vessels going this passage, to be in some measure armed and prepared for any hostile attacks.
We are sorry to add, that the future advantages expected from Capt. Flinders's Perseverance and Activity in his pursuits, are likely to suffer a delay, owing to the state of the Investigator's hull, which will be surveyed as soon as possible. His Excellency having given Captain Flinders Permission to take Eleven Seamen, Prisoners, on a Provisional Emancipation, we are happy to state, from Captain Flinders's authority, that their conduct has given him and his Officers great satisfaction; especially that of Francis Smith, who received a Free Pardon on the ship's anchoring in the Cove.
At day-light yesterday morning sailed His Majesty's armed Tender Lady Nelson, Lieut. Courtoys Commander, for Risdon Cove, Van Diemen's Land. On board that Vessel were embarked, John Bowen, Esq. appointed to command and superintend the settlement in-tended to be formed at that place; also, Mr. Jacob Mountgarrett, appointed Surgeon, with Three Privates, Ten Male, and Six Female Prisoners. The Porpoise was also to sail on the same service, with the remainder of the Soldiers, Settlers, Prison-ers, Provisions, and Stores; but the decayed state of the Investigator requires the Commander of the Porpoise being on the survey of that ship, which, when completed, the Porpoise will sail for the above destination.
SHIP NEWS. (1803, June 12 - Sunday). The Sydney Gazette and New South Wales Advertiser (NSW : 1803 - 1842), p. 4. Retrieved from http://nla.gov.au/nla.news-article625626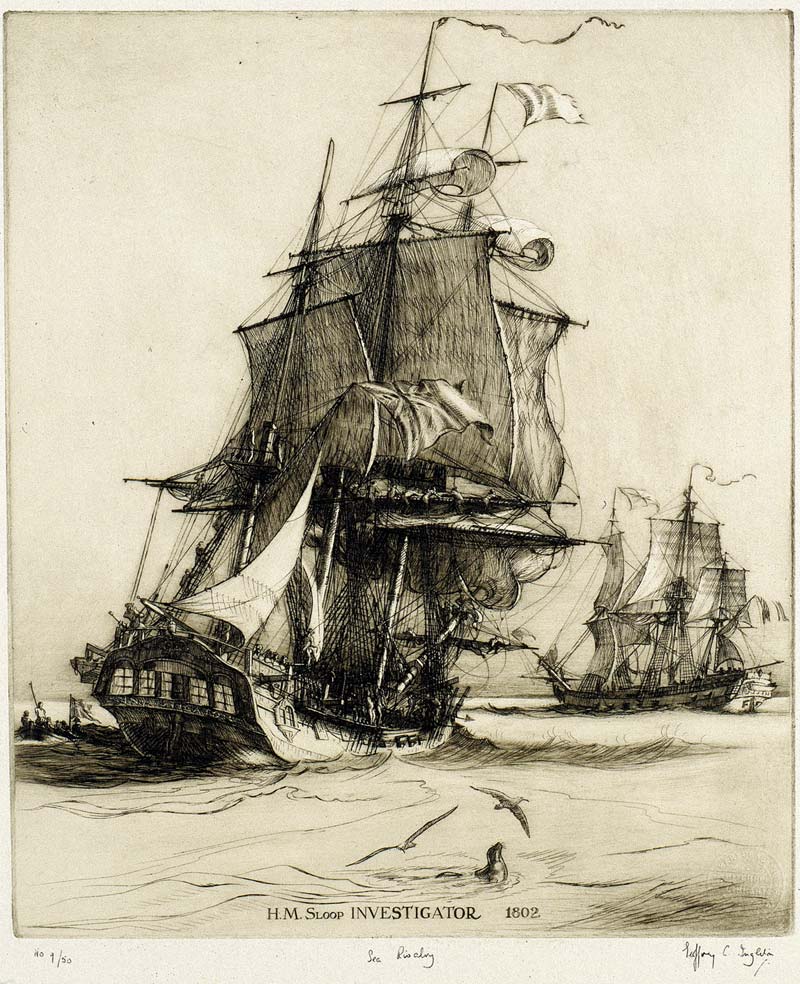 HM Sloop Investigator: etching by Geoffrey Ingleton, 1937, courtesy State Library of New South Wales

COPY of a LETTER FROM MATTHEW FLINDERS, ESQ
COMMANDER OF HIS MAJESTY'S SLOOP INVESTIGATOR, TO HIS EXCELLENCY THE GOVERNOR.
" H. M. S. INVESTIGATOR,
June 10, 1803.
" SIR,
"Judging that it may be very useful to Ships bound to India from this Port to know that the TORRES' STRAIT is both practicable, and may be expeditiously made, I have to inform Your EXCELLENCY, that in His Majesty's Sloop under my Command I safely passed from the South Sea to the Indian Ocean by it in Three days, lying at anchor each night, in Tolerable safety. It is not in my power at present to furnish Your Excellency with a Survey, or with so much Information concerning this important Passage as I hope hereafter to do; but judging that such Information as we have collected may be of some immediate advantage, I inclose the heads of it under the form of Directions to a Vessel wishing to try the Passage and I have the honour to be
"Your Excellency's most obedient Servant,
" MATTHEW FLINDERS."
HIS EXCELLENCY GOVERNOR KING, &c. &c,
SOME DIRECTIONS FOR SAILING THROUGH TORRES' STRAITS.
Small reefs having been seen and many others probably lying some distance to the eastward of the Strait, it is necessary to run cautiously from the eastward for a day or two, before making the body of the reefs. Enter them by a Passage in latitude 9° 18' South, and longitude 145° 6' East; and which, according to the Pandora's Chart, is 3 leagues wide. Steer for Murray's Island, which lies in 9° 53' South, and 144° 18' East, and may be seen at from 6 to 10 leagues distance ; but as there is a Reef to the East-ward of the Island, it will be necessary to go round this. The Investigator passed to the North side, approaching the island from the North-East ; but it would be more direct to pass on the south side of the Reef, should it be equally free from danger. Pass on the North side of Murray's Island, and steer as straight for the North-eastern most of the Prince of Wales Islands in 10° 31' South, as the Reefs will allow ; a ship will, however, be obliged to run four or five leagues on a more Westerly course before this can be done, sometimes over strong ripplings of tide, and through Passages of not more than a mile in width. We were at first very cautious of these ripplings, but afterwards paid them little attention when the water was not dis-coloured. On making the Prince of Wales Islands, pass close to their North ends in 10° 31' leaving a Reef which is dry at low water, on the starboard hand ; Booby Isle, which is low and white will then be seen to the W. S. W. ; and except the two Reefs in Captain Cook's Chart, lying to the North-westward, I know of nothing afterwards to prevent a ship from steering directly towards Timor.
During the passage through the Strait, a trusty Officer at the mast-head should direct the ship's course ; the lead should be kept going, and in the first part of the passage a boat should go ahead with sounding signals, the ship following at an easy rate. At least two hours before dark, look out for an Island or Reef, under the lee of which the ship may be each night at anchor ; Murray's Island will usually be one of these, but it is necessary to be guarded against the Natives who appear to be numerous and warlike.
With these precautions I judge that a ship will pass from the South Sea, through Torres' Strait in Two, Three, or Four days, any time between the first of April and the end of October ; and it is likely she might pass the contrary way in as short a time, from the middle of November to the end February; but for this I know of precedent.
MATTHEW FLINDERS.
H.M.S. INVESTIGATOR,
JUNE 10, 1803.
SOME DIRECTIONS FOR SAILING THROUGH TORRES' STRAITS. (1803, June 12). The Sydney Gazette and New South Wales Advertiser (NSW : 1803 - 1842), p. 4. Retrieved from http://nla.gov.au/nla.news-article625625
On Wednesday last His Majesty's Ship Porpoise hauled along-side the Investigator at the New Moorings, when Mr. SCOTT was Superseded at his own Request in the Command of the Porpoise; and Lieut. FOWLER, of the Investigator, was appointed to command her. Captain MATTHEW FLINDERS put the Investigator out of Commission, by discharging most of that Ship's Crew into the Porpoise, for whom room was made by the greater part of the Porpoise's People being Discharged the Service at their own Request ; Seventeen of whom immediately shipped on board the Bridgewater ; and Five of those who come from England in the Porpoise were allowed to become Settlers, on the same Conditions as the Reduced Soldiers of the New South Wales Corps.
The Porpoise is now Fitting for her Voyage to England, and will probably sail about the 5th of next Month.
Dr. BROWN, Naturalist; Mr. BAUER, Natural History Painter; and Mr. ALLEN, Miner to the Voyage of Discovery the Investigator was employed on, remain in the Colony, until it is determined whether another Ship is sent to complete the Object of the Investigator's Voyage. SYDNEY. (1803, July 24). The Sydney Gazette and New South Wales Advertiser (NSW : 1803 - 1842), p. 2. Retrieved from http://nla.gov.au/nla.news-article625689
POSTSCRIPT.
CAPTAIN FLINDERS, late Commander of His Majesty's Sloop Investigator, and Mr. PARK, Commander of the Ship Cato, arrived at Government House at half past 3 in the Afternoon of the 8th Instant, with the following disgreeable Intelligence, as communicated in the following LETTER to His EXCELLENCY.
Sydney, New South Wales,
Sept. 9, 1803.
"SIR,
"I have to inform you of my arrival here yesterday, in a Six-oar'd Cutter belonging to His Majesty's Armed Vessel PORPOISE, commanded by Lieut. FOWLER; which Ship, I am sorry to state to Your Excellency, I left on shore upon a Coral Reef, without any prospect of her being saved, in Latitude 22° 11' South, and Longitude 155° 13' East, being 196 miles to the N. 38° E. from Sandy Cape, and 729 miles from this Port : The Ship CATO, which was in Company, is entirely lost upon the same Reef, and broken to pieces without any thing having been saved from her ; but the crew, with the exception of Three, are with the Whole of the Officers, Crew, and Passengers of the Porpoise, upon a small Sand bank near the Wrecks, with sufficient Provisions and Water saved from the Porpoise to subsist the whole, amounting to 80 Men, for Three Months.
"Accompanied by the Commander of the Cato, Mr. JOHN PARK, and Twelve Men, I left Wreck Reef in the Cutter with Three Weeks' Provisions, on Friday, August 26th, in the morning, and on the 28th in the evening made the Land near Indian Head ; from whence I kept the coast on board to this place.
I cannot state the Extent of Wreck Reef to the Eastward, but a Bank is visible in that direction six or seven miles from the Wrecks. In a West direction we rowed along the Reef twelve miles, but saw no other dangers in the Passage towards Sandy Cape.---There are several Passages through the Reef, and Anchorage in from 15 to 22 fathoms upon a sandy bottom, the Flag-staff upon Wreck-reef Bank bearing South-East to South-South-West, distant from three quarters to one-and-quarter mile.
"After the above Statement it is unnecessary for me to make Application to Your Excellency to furnish me with the means of Relieving the Crews of the two Ships from the precarious situation in which they are placed, since your Humanity and former un-remitting Attention to the Investigator and Porpoise are Sureties that the earliest and most effectual means will be taken, either to bring them back to this Port, or to send them and myself onward towards England.
"I inclose to Your Excellency a Letter from Lieut. Fowler upon the occasion ; and as he refers to me for the Particulars of the Wreck, an Account thereof is also inclosed.
I think it proper to notice to Your Excellency, that the great exertions of Lieut. Fowler and his Officers and Company, as well the Passengers belonging to the Investigator in saving His Majesty's Stores, have been very praiseworthy; and I judge that the precautions that were taken will exonerate the Commander of the Porpoise from the blame that might otherwise be attached to the Loss of His Majesty's Armed Vessel.
I have the honour to be
Your Excellency's Obedient humble Servant,
"MATTHEW FLINDERS."
*** We hope to state the Particulars of this untoward Event in our next Week's Paper.
POSTSCRIPT. (1803, September 11). The Sydney Gazette and New South Wales Advertiser (NSW : 1803 - 1842), p. 4. Retrieved from http://nla.gov.au/nla.news-article625779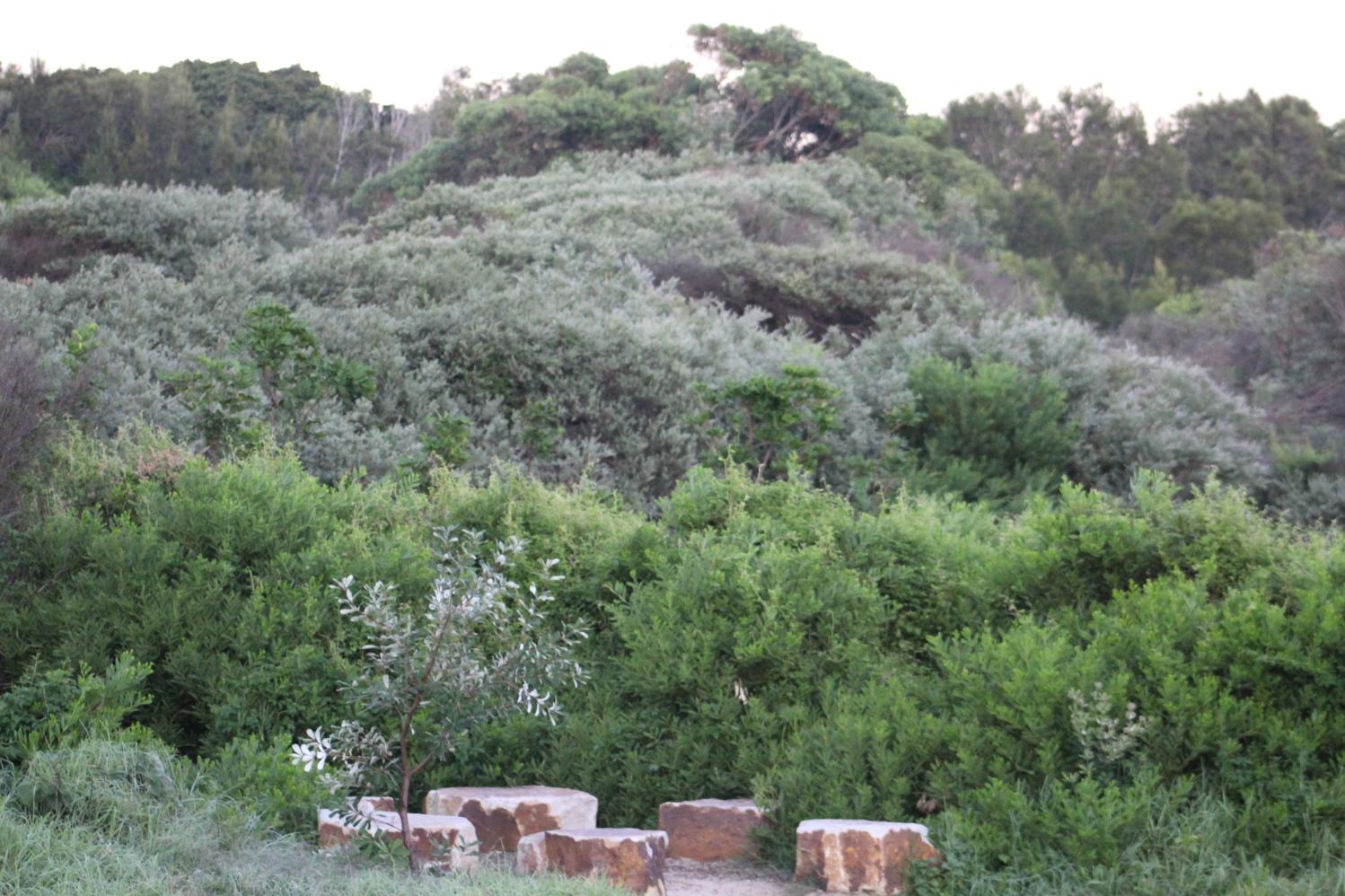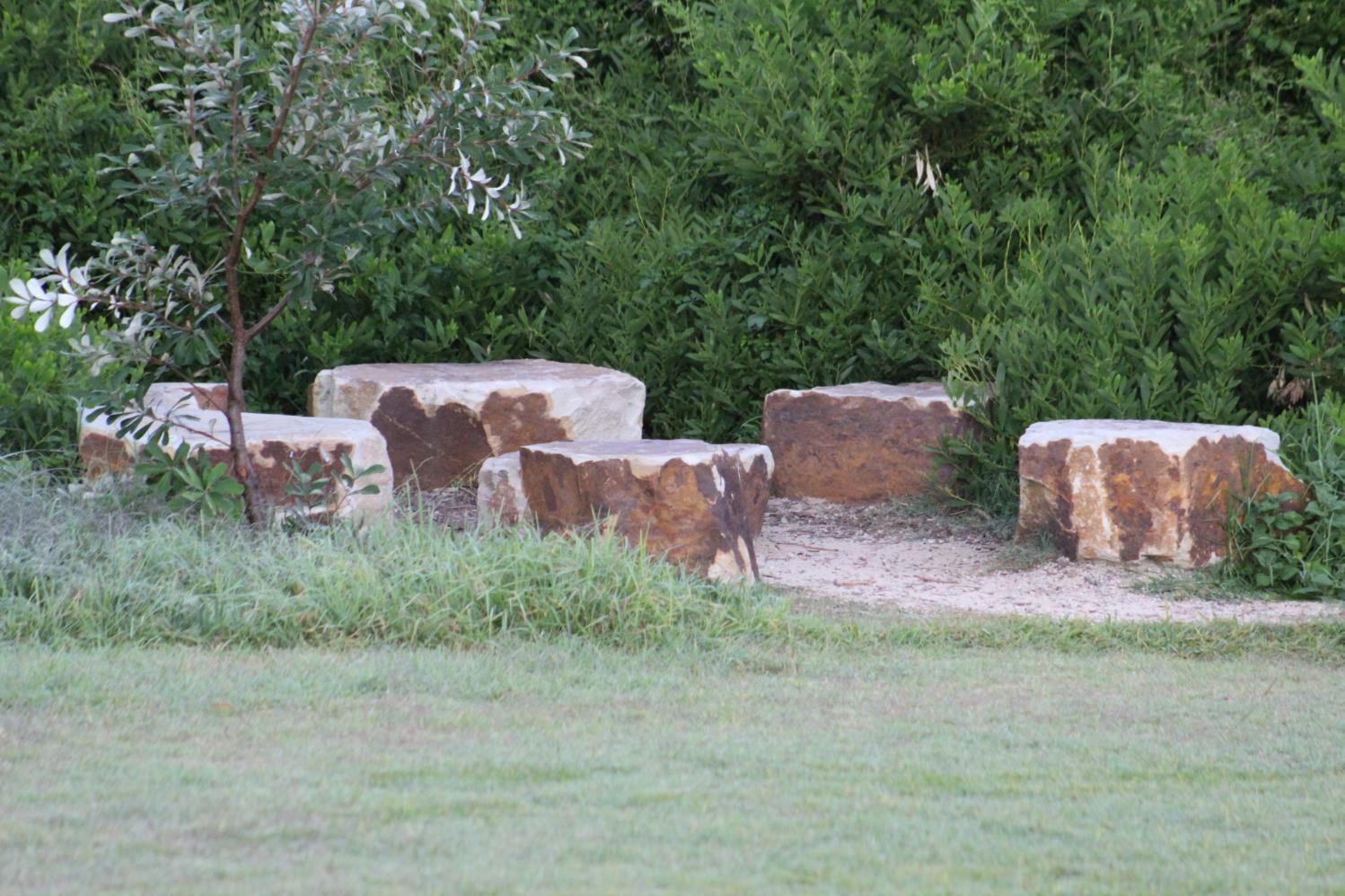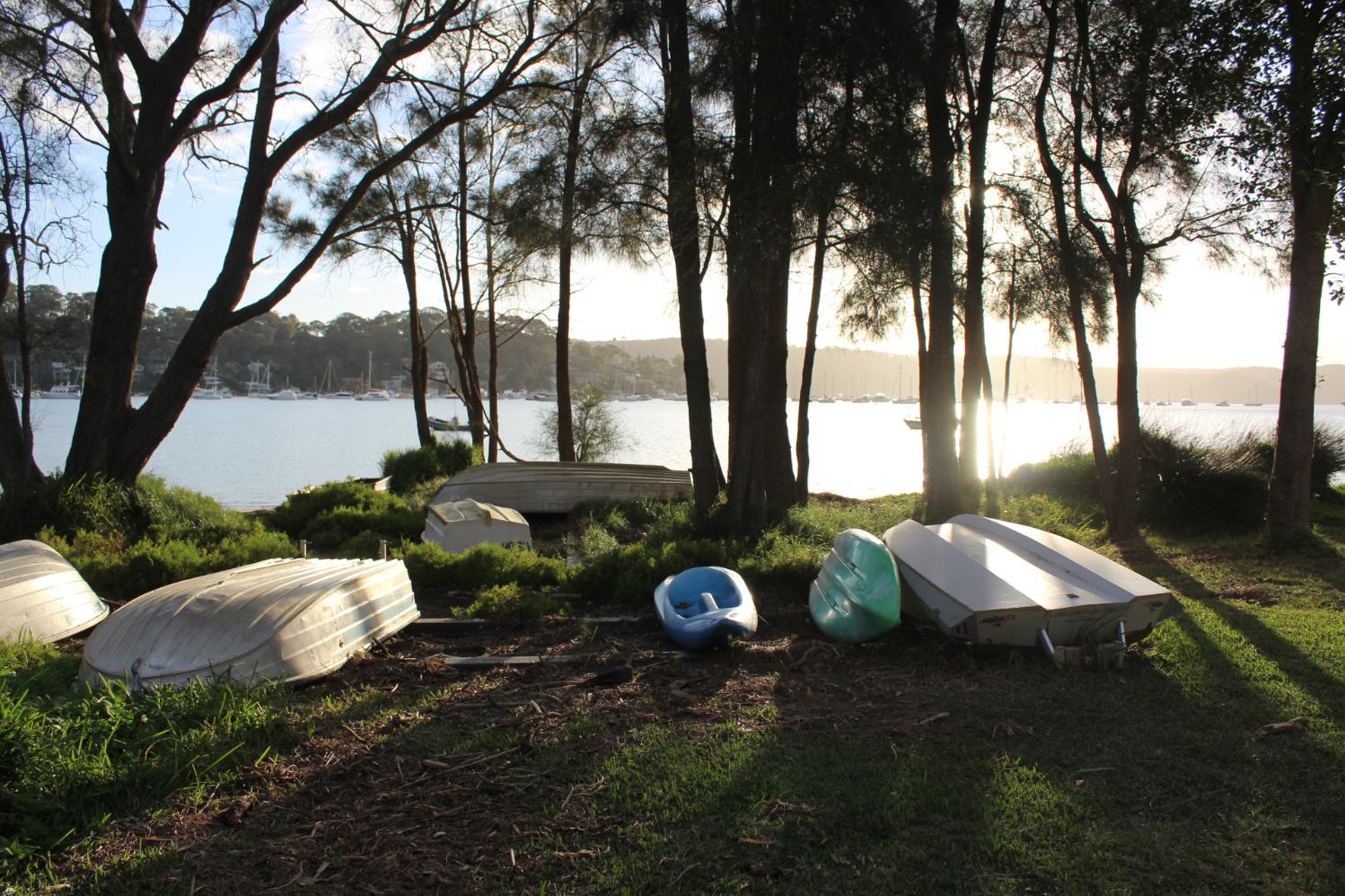 The world at your finger tips: Online
With current advice to stay at home and self-isolate, when you come in out of the garden, have had your fill of watching movies and want to explore something new, there's a whole world of books you can download, films you can watch and art galleries you can stroll through - all from at home and via the internet. This week a few suggestions of some of the resources available for you to explore and enjoy. For those who have a passion for Art - this month's Artist of the Month is the Online Australian Art Galleries and State Libraries where you can see great works of art from all over the world and here - both older works and contemporary works.
Also remember the Project Gutenberg Australia - link here- has heaps of great books, not just focused on Australian subjects but fiction works by popular authors as well. Well worth a look at.
Short Stories for Teenagers you can read for free online
StoryStar is an online resource where you can access and read short stories for teenagers.
About
Storystar is a totally FREE short stories site featuring some of the best short stories online, written by/for kids, teens, and adults of all ages around the world, where short story writers are the stars, and everyone is free to shine! Storystar is dedicated to providing a free place where everyone can share their stories. Stories can entertain us, enlighten us, and change us. Our lives are full of stories; stories of joy and sorrow, triumph and tragedy, success and failure. The stories of our lives matter. Share them. Sharing stories with each other can bring us closer together and help us get to know one another better. Please invite your friends and family to visit Storystar to read, rate and share all the short stories that have been published here, and to tell their stories too.
StoryStar headquarters are located on the central Oregon coast.
NFSA - National Film and Sound Archive of Australia
The doors may be temporarily closed but when it comes to the NFSA, we are always open online. We have content for Kids, Animal Lovers, Music fans, Film buffs & lots more.
You can explore what's available online at the NFSA, see more in the link below.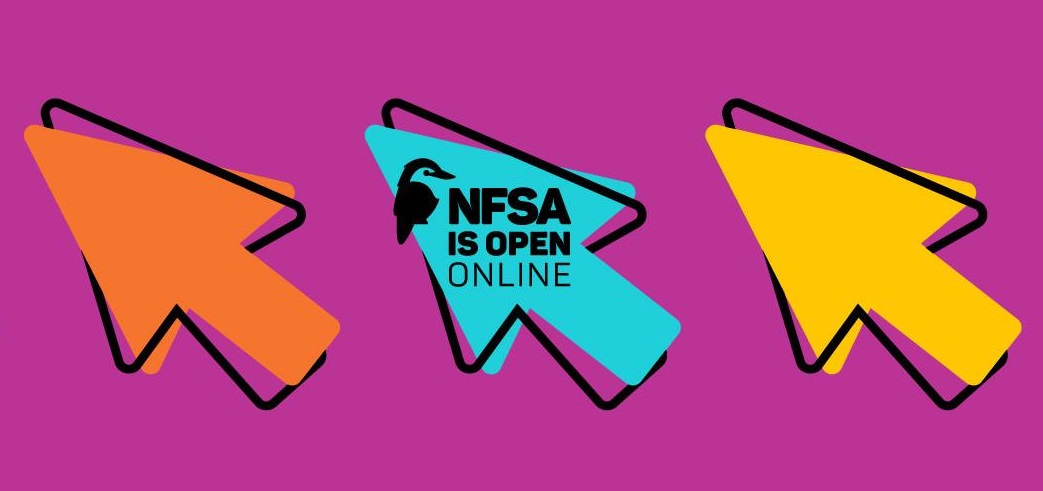 NLA Ebooks - Free To Download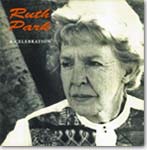 The National Library of Australia provides access to thousands of ebooks through its website, catalogue and eResources service. These include our own publications and digitised historical books from our collections as well as subscriptions to collections such as Chinese eResources, Early English Books Online and Ebsco ebooks.
Ebooks are books published in an electronic format. They can be read by using a personal computer or an ebook reader.
This guide will help you find and view different types of ebooks in the National Library collections.
Peruse the NLA's online ebooks,
ready to download - HERE
The Internet Archive and Digital Library
The Internet Archive is an American digital library with the stated mission of "universal access to all knowledge." It provides free public access to collections of digitised materials, including websites, software applications/games, music, movies, videos, moving images, and millions of public-domain books. There's lots of Australian materials amongst the millions of works on offer.
Visit: https://archive.org/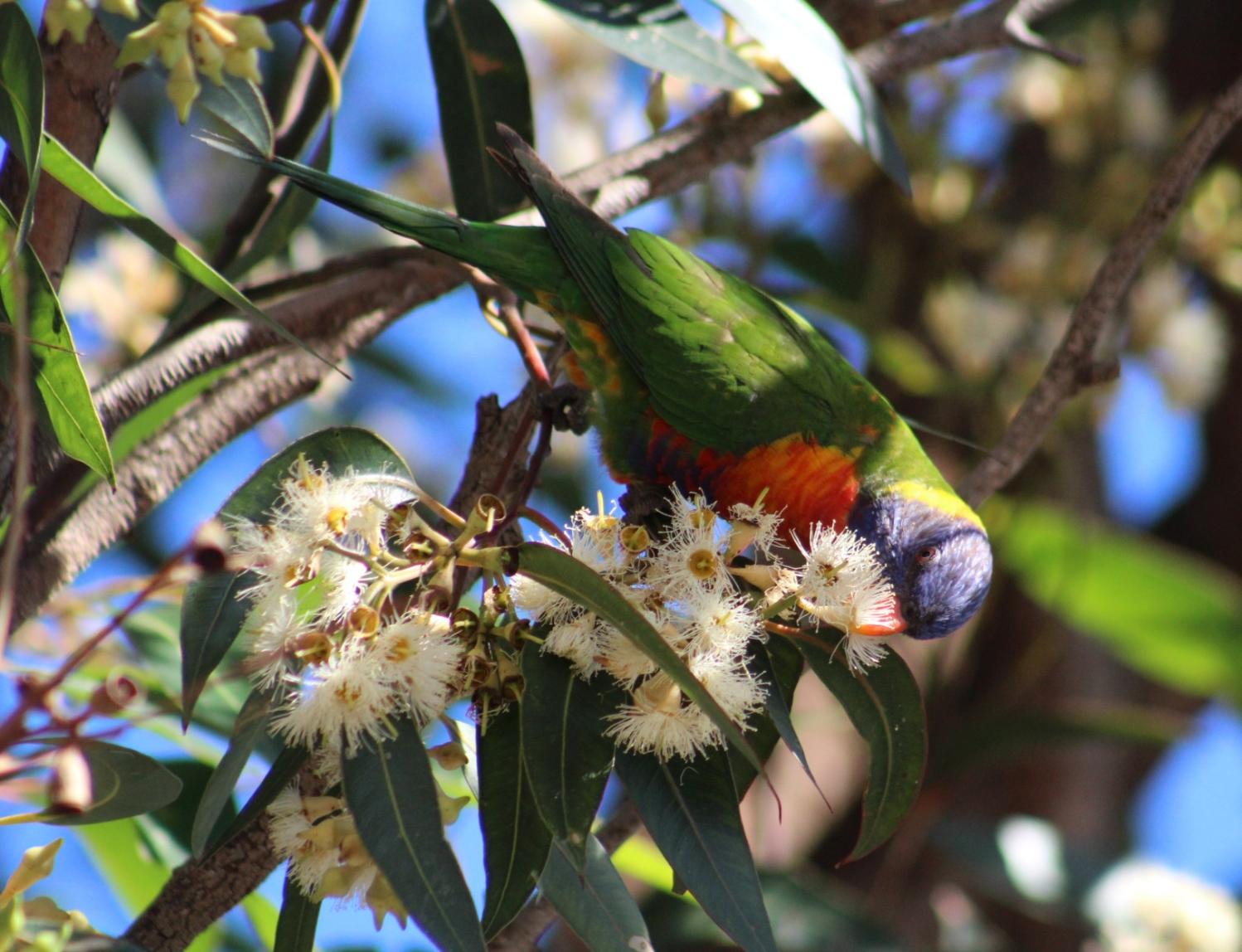 Avalon Youth Hub: More Meditation Spots
Due to popular demand our meditation evenings have EXPANDED. Two sessions will now be run every Wednesday evening at the Hub. Both sessions will be facilitated by Merryn at Soul Safaris.
6-7pm - 12 - 15 year olds welcome
7-8pm - 16 - 25 year olds welcome
No experience needed. Learn and develop your mindfulness and practice meditation in a group setting.
BIG THANKS The Burdekin Association for funding these sessions!
Green Team Beach Cleans
It has been estimated that we will have more plastic than fish in the ocean by 2050...These beach cleans are aimed at reducing the vast amounts of plastic from entering our oceans before they harm marine life.
Anyone and everyone is welcome! If you would like to come along, please bring a bucket, gloves and hat. Kids of all ages are also welcome!
We will meet in front of the surf club.
Hope to see you there!
The Green Team is a
Youth-run, volunteer-based environment initiative from Avalon, Sydney. Keeping our area green and clean.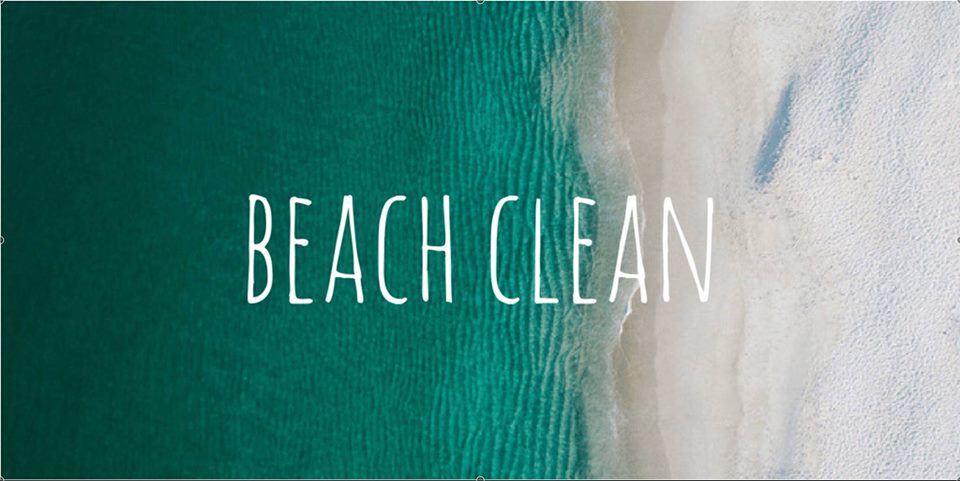 The Project Gutenberg Library of Australiana
Australian writers, works about Australia and works which may be of interest to Australians.This Australiana page boasts many ebooks by Australian writers, or books about Australia. There is a diverse range; from the journals of the land and sea explorers; to the early accounts of white settlement in Australia; to the fiction of 'Banjo' Paterson, Henry Lawson and many other Australian writers.
The list of titles form part of the huge collection of ebooks freely downloadable from Project Gutenberg Australia. Follow the links to read more about the authors and titles and to read and/or download the ebooks.
Profile: Ingleside Riders Group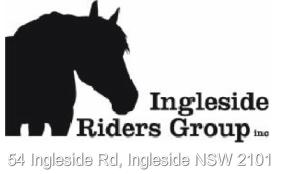 Ingleside Riders Group Inc. (IRG) is a not for profit incorporated association and is run solely by volunteers. It was formed in 2003 and provides a facility known as "Ingleside Equestrian Park" which is approximately 9 acres of land between Wattle St and McLean St, Ingleside. IRG has a licence agreement with the Minister of Education to use this land. This facility is very valuable as it is the only designated area solely for equestrian use in the Pittwater District.
IRG promotes equal rights and the respect of one another and our list of rules that all members must sign reflect this.
Cyberbullying
Research shows that one in five Australian children aged 8 to 17 has been the target of cyberbullying in the past year. The Office of the Children's eSafety Commissioner can help you make a complaint, find someone to talk to and provide advice and strategies for dealing with these issues.
Make a Complaint
The Enhancing Online Safety for Children Act 2015 gives the power to provide assistance in relation to serious cyberbullying material. That is, material that is directed at a particular child with the intention to seriously embarrass, harass, threaten or humiliate.
IMPORTANT INFORMATION
Before you make a complaint you need to have:
copies of the cyberbullying material to upload (eg screenshots or photos)

reported the material to the social media service (if possible) at least 48 hours ago

at hand as much information as possible about where the material is located

15-20 minutes to complete the form
Visit: esafety.gov.au/complaints-and-reporting/cyberbullying
Our mission
The Office of the Children's eSafety Commissioner is Australia's leader in online safety. The Office is committed to helping young people have safe, positive experiences online and encouraging behavioural change, where a generation of Australian children act responsibly online—just as they would offline.
We provide online safety education for Australian children and young people, a complaints service for young Australians who experience serious cyberbullying, and address illegal online content through the Online Content Scheme.
Our goal is to empower all Australians to explore the online world—safely.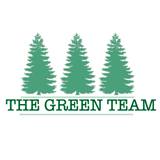 The Green Team
Profile
This Youth-run, volunteer-based environment initiative has been attracting high praise from the founders of Living Ocean as much as other local environment groups recently.
Creating Beach Cleans events, starting their own, sustainability days - 'action speaks louder than words' ethos is at the core of this group.
Sync Your Breathing with this - to help you Relax
Send In Your Stuff
Pittwater Online News is not only For and About you, it is also BY you.
We will not publish swearing or the gossip about others. BUT: If you have a poem, story or something you want to see addressed, let us know or send to:
pittwateronlinenews@live.com.au
All Are Welcome, All Belong!
Youth Source: Northern Sydney Region
A directory of services and resources relevant to young people and those who work, play and live alongside them.
The
YouthSource directory
has listings from the following types of service providers:
Aboriginal,
Accommodation,
Alcohol & Other Drugs,
Community Service,
Counselling,
Disability,
Education & Training,
Emergency Information,
Employment,
Financial,
Gambling,
General Health & Wellbeing,
Government Agency,
Hospital & GP,
Legal & Justice,
Library,
Mental Health,
Multicultural,
Nutrition & Eating Disorders,
Parenting,
Relationships,
Sexual Health,
University,
Youth Centre
Fined Out: Practical guide for people having problems with fines

Legal Aid NSW has just published an updated version of its 'Fined Out' booklet, produced in collaboration with Inner City Legal Centre and Redfern Legal Centre.
Fined Out is a practical guide to the NSW fines system. It provides information about how to deal with fines and contact information for services that can help people with their fines.
A fine is a financial penalty for breaking the law. The Fines Act 1996 (NSW) and Regulations sets out the rules about fines.
The 5th edition of 'Fined Out' includes information on the different types of fines and chapters on the various options to deal with fines at different stages of the fine lifecycle, including court options and pathways to seek a review, a 50% reduction, a write-off, plan, or a Work and Development Order (WDO).
The resource features links to self-help legal tools for people with NSW fines, traffic offence fines and court attendance notices (CANs) and also explains the role of Revenue NSW in administering and enforcing fines.
Other sections of the booklet include information specific to Aboriginal and Torres Strait Islander people, young people and driving offences, as well as a series of template letters to assist people to self-advocate.
Hard copies will soon be available to be ordered online through the Publications tab on the Legal Aid NSW website.
Hard copies will also be made available in all public and prison libraries throughout NSW.
Read the resource online, or download the PDF.
Apprenticeships and traineeships info
Are you going to leave school this year?
Looking for an apprenticeship or traineeship to get you started?
It lists the group training organisations (GTOs) that are currently registered in NSW under the Apprenticeship and Traineeship Act 2001. These GTOs have been audited by independent auditors and are compliant with the National Standards for Group Training Organisations.
There are also some great websites, like
1300apprentice
, which list what kind of apprenticeships and traineeships they can guide you to securing as well as listing work available right now.

Profile Bayview Yacht Racing
Association (BYRA)
1842 Pittwater Rd,

Bayview
BYRA has a passion for sharing the great waters of Pittwater and a love of sailing with everyone aged 8 to 80 or over!
headspace Brookvale
headspace Brookvale provides services to young people aged 12-25. If you are a young person looking for health advice, support and/or information,headspace Brookvale can help you with:
• Mental health • Physical/sexual health • Alcohol and other drug services • Education and employment services
If you ever feel that you are:
• Alone and confused • Down, depressed or anxious • Worried about your use of alcohol and/or other drugs • Not coping at home, school or work • Being bullied, hurt or harassed • Wanting to hurt yourself • Concerned about your sexual health • Struggling with housing or accommodation • Having relationship problems • Finding it hard to get a job
Or if you just need someone to talk to… headspace Brookvale can help! The best part is our service is free, confidential and youth friendly.
headspace Brookvale is open from Monday to Friday 9:00am-5:30pm so if you want to talk or make an appointment give us a call on (02) 9937 6500. If you're not feeling up to contacting us yourself, feel free to ask your family, friend, teacher, doctor or someone close to you to make a referral on your behalf.
When you first come to headspace Brookvale you will be greeted by one of our friendly staff. You will then talk with a member of our headspace Brookvale Youth Access Team. The headspace Brookvale Youth Access Team consists of three workers, who will work with you around whatever problems you are facing. Depending on what's happening for you, you may meet with your Youth Access Worker a number of times or you may be referred on to a more appropriate service provider.
A number of service providers are operating out of headspace Brookvale including Psychologists, Drug & Alcohol Workers, Sexual Health Workers, Employment Services and more! If we can't find a service operating withinheadspace Brookvale that best suits you, the Youth Access Team can also refer you to other services in the Sydney area.
eheadspace provides online and telephone support for young people aged 12-25. It is a confidential, free, secure space where you can chat, email or talk on the phone to qualified youth mental health professionals.
Click here to go to eheadspace
For urgent mental health assistance or if you are in a crisis please call the Northern Sydney 24 hour Mental Health Access Line on 1800 011 511
Need Help Right NOW??
kids help line: 1800 55 1800 - www.kidshelpline.com.au
lifeline australia - 13 11 14 - www.lifeline.org.au
headspace Brookvale is located at Level 2 Brookvale House, 1A Cross Street Brookvale NSW 2100 (Old Medical Centre at Warringah Mall). We are nearby Brookvale Westfield's bus stop on Pittwater road, and have plenty of parking under the building opposite Bunnings. More at: www.headspace.org.au/headspace-centres/headspace-brookvale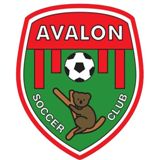 Profile:
Avalon Soccer Club
Avalon Soccer Club is an amateur club situated at the northern end of Sydney's Northern Beaches. As a club we pride ourselves on our friendly, family club environment. The club is comprised of over a thousand players aged from 5 to 70 who enjoy playing the beautiful game at a variety of levels and is entirely run by a group of dedicated volunteers.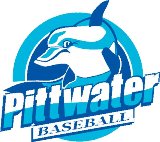 Profile:
Pittwater Baseball Club
Their Mission: Share a community spirit through the joy of our children engaging in baseball.
Year 13
Year13 is an online resource for post school options that specialises in providing information and services on Apprenticeships, Gap Year Programs, Job Vacancies, Studying, Money Advice, Internships and the fun of life after school. Partnering with leading companies across Australia Year13 helps facilitate positive choices for young Australians when finishing school.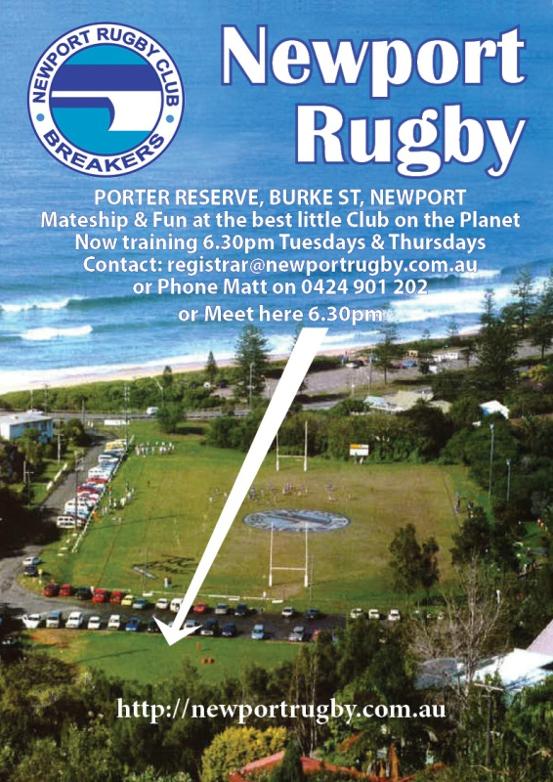 Driver Knowledge Test (DKT) Practice run Online
Did you know you can do a practice run of the DKT online on the RMS site? - check out the base of this page, and the rest on the webpage, it's loaded with information for you!
The DKT Practice test is designed to help you become familiar with the test, and decide if you're ready to attempt the test for real.
Experienced drivers can also take the practice test to check their knowledge of the road rules.
Unlike the real test, the practice DKT allows you to finish all 45 questions, regardless of how many you get wrong. At the end of the practice test, you'll be advised whether you passed or failed.
NCYLC is a community legal centre dedicated to providing advice to children and young people. NCYLC has developed a Cyber Project called Lawmail, which allows young people to easily access free legal advice from anywhere in Australia, at any time.
NCYLC was set up to ensure children's rights are not marginalised or ignored. NCYLC helps children across Australia with their problems, including abuse and neglect. The AGD, UNSW, KWM, Telstra and ASIC collaborate by providing financial, in-kind and/or pro bono volunteer resources to NCYLC to operate Lawmail and/or Lawstuff.
Kids Helpline
If you're aged 5-25 the Kids Helpline provides free and confidential online and phone counselling 24 hours a day, seven days a week on 1800 55 1800. You can chat with us about anything… What's going on at home, stuff with friends. Something at school or feeling sad, angry or worried. You don't have to tell us your name if you don't want to.
You can Webchat, email or phone. Always remember - Everyone deserves to be safe and happy. You're important and we are here to help you. Visit: https://kidshelpline.com.au/kids/