October 8 - 14, 2017: Issue 332
Bushfire Season Preparation 2017: Home and Outdoor Areas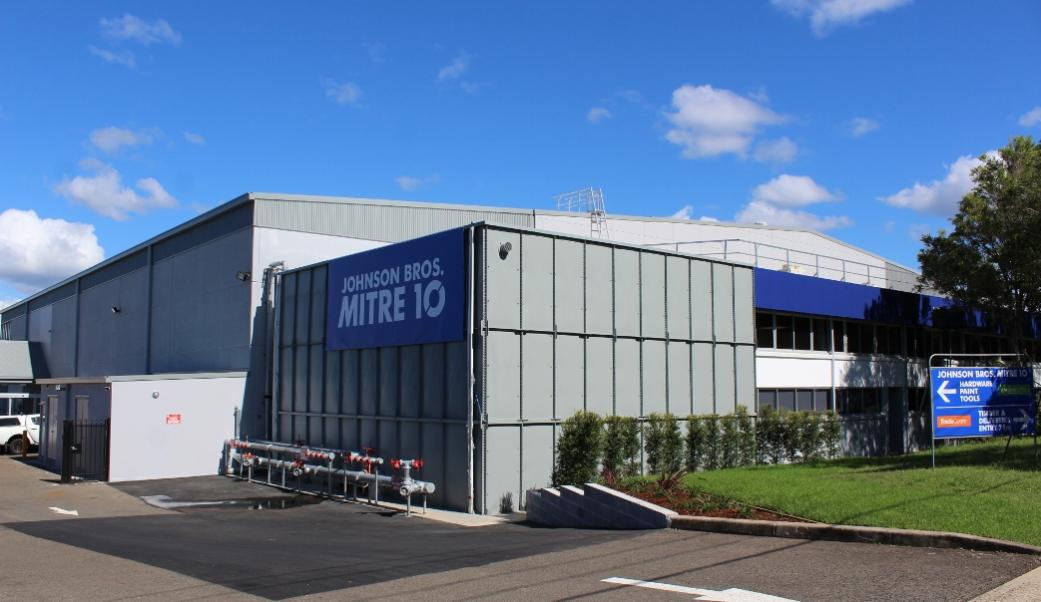 Although rain is forecast to arrive this week, most gardens are very dry after no showers for weeks and with many eucalyptus species beginning to shed bark and leaves at this time of year, now is a great time to prepare your home for a potentially bad bushfire season.
The NSW Rural Fire Service recommends the following checklist to prepare your home and property.
A well prepared home is more likely to survive a bush fire.
Even if your plan is to leave early, the more you prepare your home, the more likely it will survive a bush fire or ember attack. A well prepared home can also be easier for you or firefighters to defend, and is less likely to put your neighbours' homes at risk. A well prepared home will also give you more protection if a fire threatens suddenly and you cannot leave.
Here are some basic maintenance tips to prepare your property:
Clean

your

gutters

of leaves and twigs




Install metal gutter guards




Repair

damaged or missing

tiles on the roof




Install fine metal mesh screens on windows and doors




Fit seals around doors and windows

to eliminate gaps


Seal all gaps in walls

including the underfloor area, under eaves, and around windows and doors




Enclose the areas under the house - also ensure you have no gaps under decking if this adjoins the house




Repair

or cover

gaps in external walls



Ensure that

roof vents or skylights are sealed




Attach a fire sprinkler system to gutters




Keep lawns short

and gardens well maintained; remove lawns from 1m of the house or ensure your lawns are watered and mown on high fire danger days


Cut back trees and shrubs overhanging buildings

; cut back or remove shrubs near to or touching wooden or glass features of the house


Clean up fallen leaves, twigs and debris around the property




Have hoses long enough to reach around your house; store a hose within your home in case it is needed after a fire front has passed




If you have a pool

, tank or dam, put a Static Water Supply (SWS) sign on your property entrance, so firefighters know where they can get water


Check and maintain adequate levels of home and contents insurance. Ensure it is up to date.




Remove flammable materials from around your home

(e.g. wood piles, mulch, leaves, paint, BBQ gas bottles); remove doormats from entrance to home on high fire danger days

Have a conversation with everyone in your home about what exactly they will do in the event of a bushfire. If you live in an area where you may be told to leave, pack a ready to go kit, including documents and photos you cannot replace.
The current
Johnson Brothers Mitre 10 Sale Catalogue
contains many products and tools that will enable you to prepare your home prior to really hot weather. All items are on sale until October 15th.
They also stock gutter guards, mesh for windows, seals for windows, rainwater tanks for extra water, have a range of sprinkler systems for the garden and high quality spades and rakes.
From the current on sale catalogue: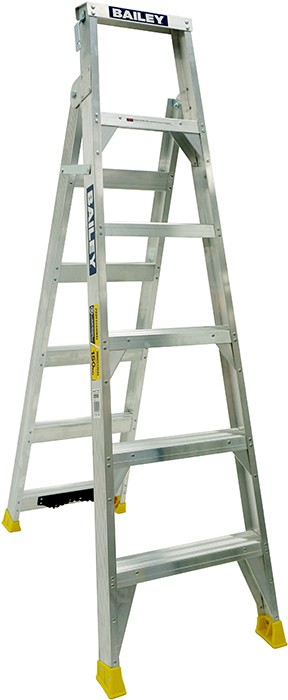 BAILEY PROFESSIONAL RIVETED DUAL PURPOSE 1.8M LADDER: $159.00
• Tree/pole support dramatically improves stability.
• Large anti-slip "Boots" increase stability when working at heights.
• 150kg load rating.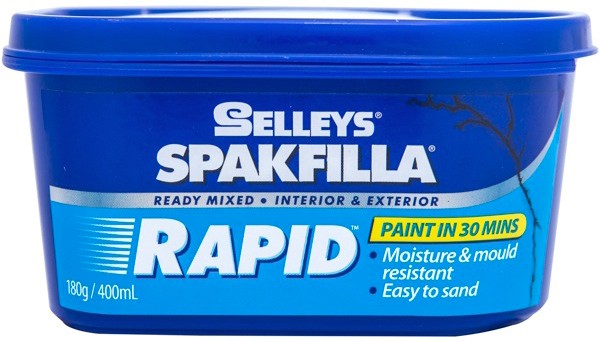 SELLEYS SPAKFILLA RAPID 180G: $9.93
• Interior and exterior.
• Easily sanded.
• Ready mixed.
• Includes a filling spatula.
• Also available - 260g: $16.38

SELLEYS ROOF AND GUTTER SILICONE SEALANT: $11.60
• 310g. • UV and weather resistant. • Black or grey. • Also available - Translucent: $10.20

BAHCO PRIZE CUT HANDSAW: $10.00
• 475mm. • 8 point.
• Also available - 550mm. • 8 point: $13.00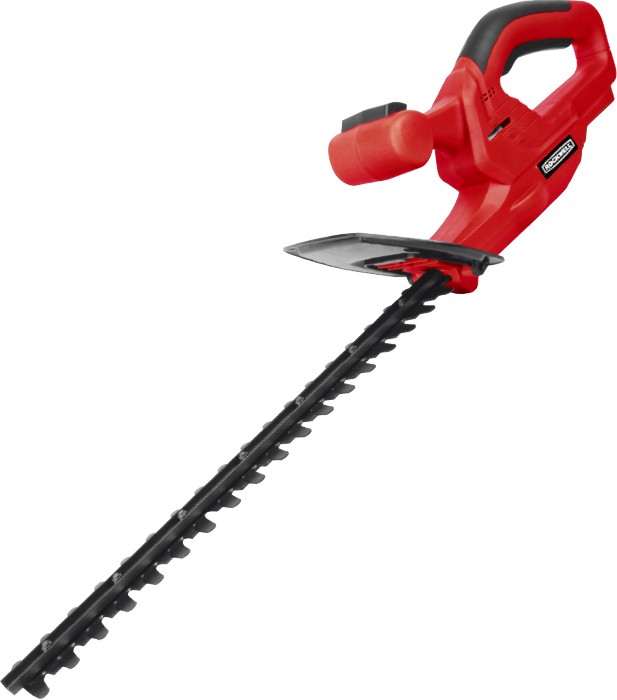 ROCKWELL 18V HEDGE TRIMMER SKIN: $89.00
• Blade length 46cm. • Max cutting diameter 14mm. • No Load Speed 2200RPM.
• Also available - 18V Battery and Charger: $69.00
Batteries and Charger sold separately unless otherwise stated.

YARDFORCE 26CC HEDGE TRIMMER: $189.00
• 550mm blade. • 180° rotatable handle.
Batteries and Charger sold separately unless otherwise stated.
YARDFORCE 16" 125CC LAWN MOWER: $299.00
• Briggs & Stratton 300 series engine.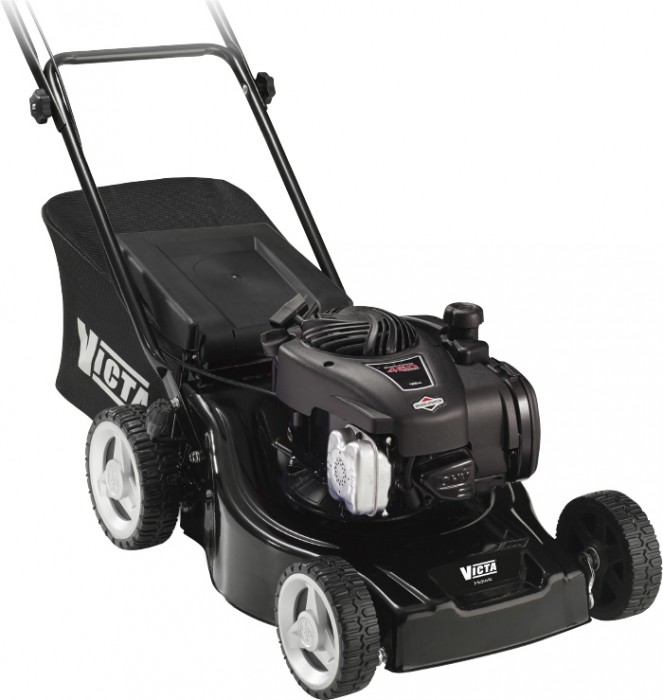 VICTA HAWK STEEL LAWN MOWER: $359.00
• 4 stroke. • 16" steel chassis.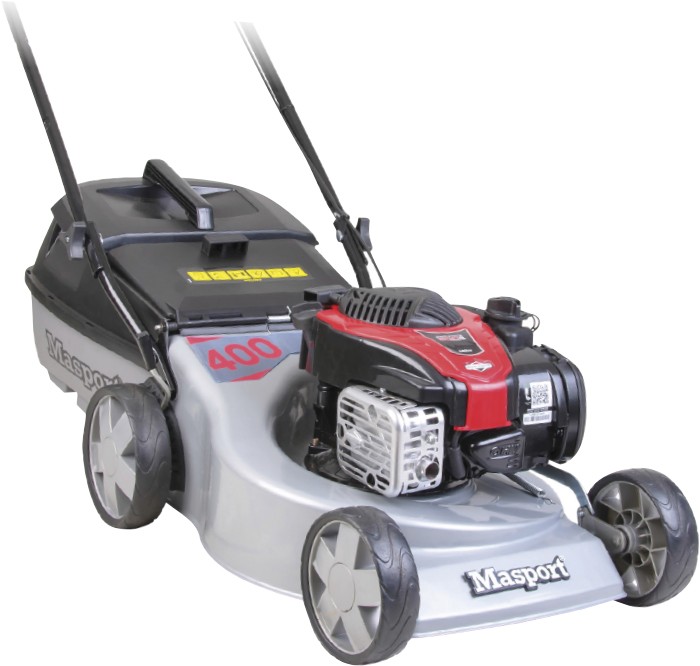 MASPORT 140CC PETROL LAWN MOWER: $429.00
• Briggs & Stratton OHV series 500E. • 18" steel chassis.
Start Of The Bushfire Danger Period – Fire Permits Required
Given recent weather conditions, the lack of rain and a number of Total Fire Bans, the risk of bushfire in our community is already quite high. In fact, we've had a number of bushfires in the local area already.
However,
the 1st October marks the start of the official Bushfire Danger Period which will run through until at least 31st March.
Fire Permits are valid for a period of 21 days.
They are automatically suspended during Total Fire Bans and periods when the Bushfire danger is rated Very High or above. Before issuing a Fire Permit, the Permit Issuing Officer will need to be convinced that appropriate plans are in place for supervising the fire, containing the fire and extinguishing the fire.
You are also still required to notify neighbours and the Rural Fire Service at least 24 hours before you plan to do the burn and before you light the fire.
Other conditions may also be imposed when the Permit is issued.
If you need a Hazard Reduction Certificate this can be arranged by contacting the Northern Beaches Fire Control Centre on (02) 9450 3000.
When you have the Hazard Reduction Certificate you can obtain a Fire Permit by contacting the Scotland Island Brigade on 9999 4404 (or the West Pittwater Brigade for offshore residents on 9997 3795) or the Northern Beaches Fire Control Centre.
Courtesy Scotland Island Fire Brigade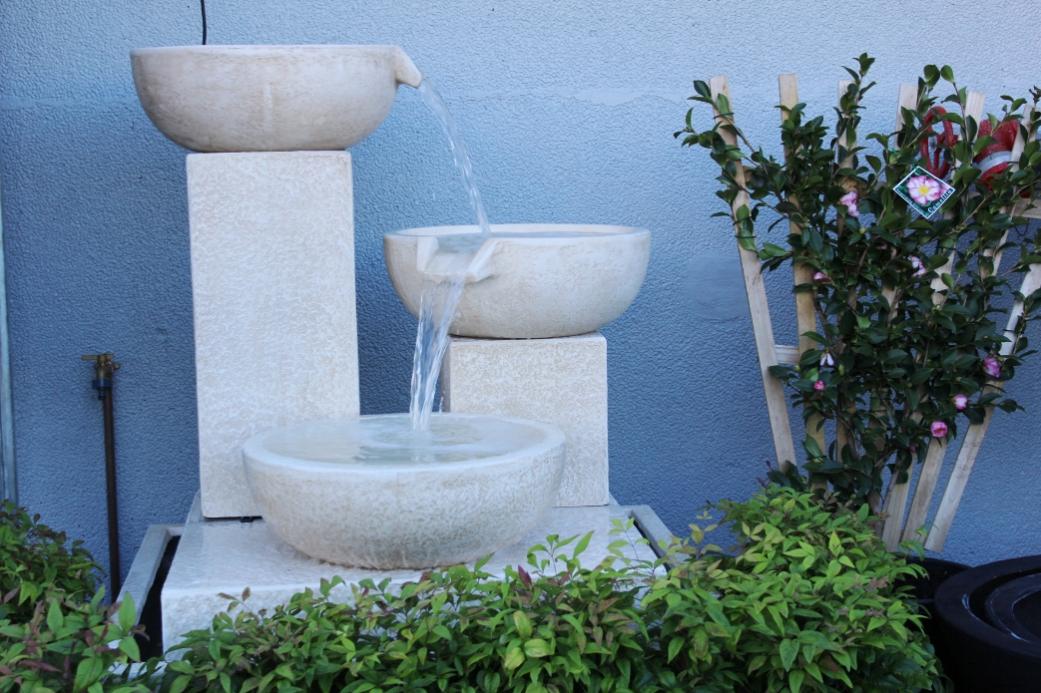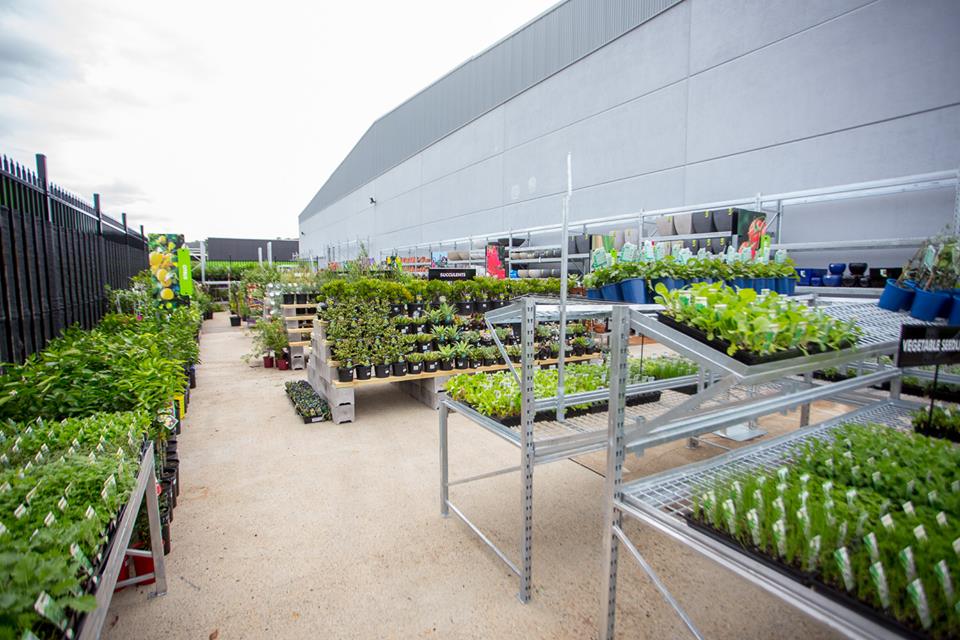 The Green Life Centre at Johnson Brothers Mitre 10 Mona Vale Store - Bassett Street.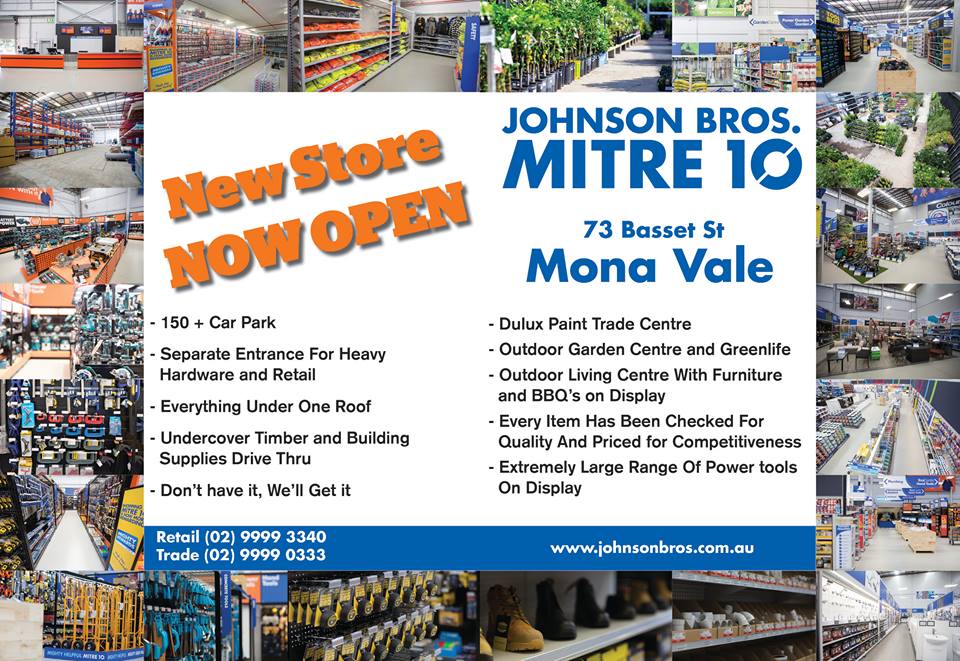 Johnson Brothers Mitre 10 New Store
73 Bassett Street
Mona Vale - Online Store: Jbhmv.Com.Au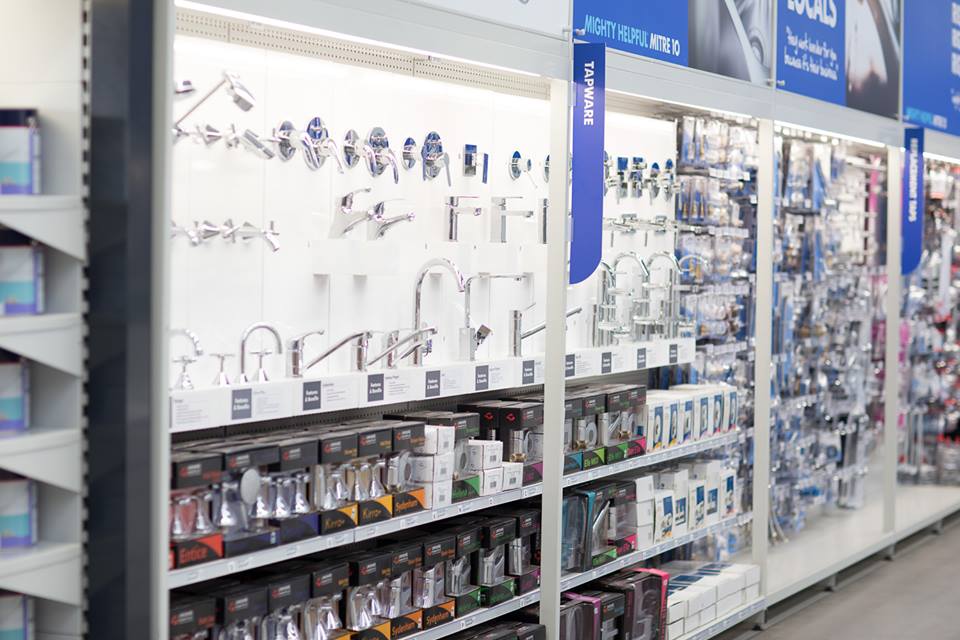 Products advice is available from the trained friendly staff at Narrabeen, Mona Vale and Avalon Johnson Brothers Mitre 10.
Click on logo to visit Johnson Brothers Mitre 10 website
Johnson Bros Mitre 10 - Avalon (02) 9918 3315
Johnson Bros Mitre 10 - Mona Vale (02) 9999 3340
JBH Timber & Building Supplies (02) 9999 0333
JBH Fencing & Landscape Supplies (02) 9970 6333
www.johnsonbros.com.au Online store: jbhmv.com.au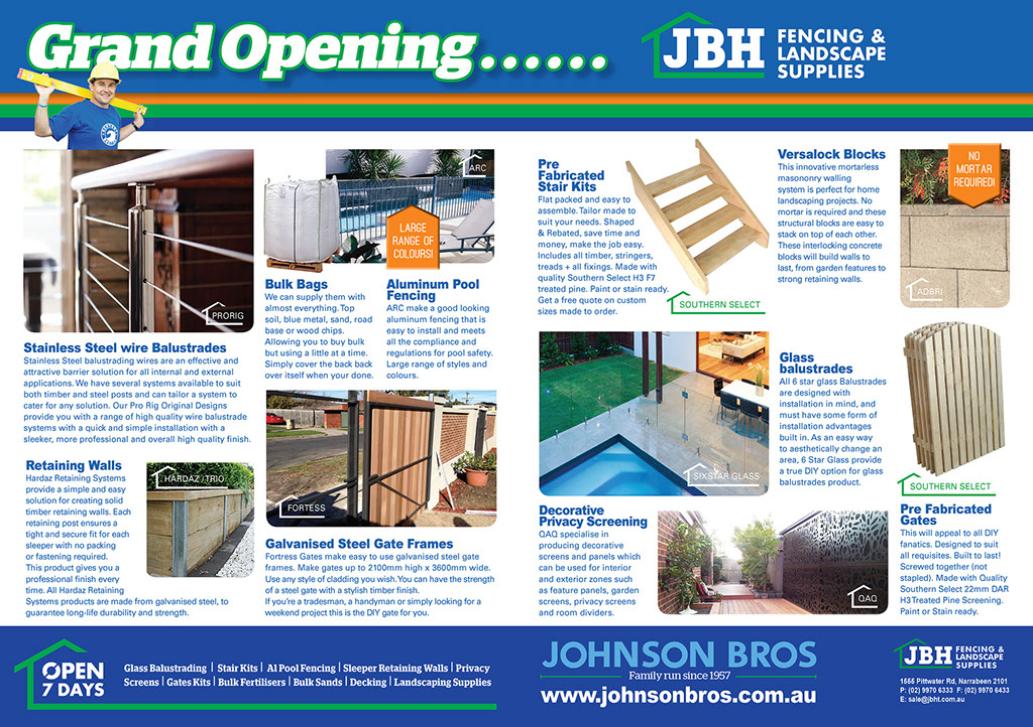 Important
All information and tips in this publication are of a general nature only and neither Johnson Brothers Mitre 10 or Pittwater Online News does not warrant the accuracy or completeness of the information and tips in this publication. This publication is not intended to be a substitute for expert advice.
Johnson Brothers Mitre 10
advises you to always consult an experienced and qualified person when undertaking jobs of this kind (including consulting a qualified tradesperson such as an electrician or plumber where relevant expert services are required).
You should also consider any safety precautions that may be necessary when undertaking the work described in this publication (including wearing any necessary safety equipment such as safety glasses, goggles or ear protectors or hard hats). The information and tips in this publication are provided on the basis that
Johnson Brothers Mitre 10
and
Pittwater Online News
excludes all liability for any loss or damage which is suffered or incurred (including, but not limited to, indirect and consequential loss or damage and whether or not such loss or damage could have been foreseen) for any personal injury or damage to property whatsoever resulting from the use of the information and tips in this publication.
Pittwater Online News and
Johnson Brothers Mitre 10
also advises there may be laws, regulations or by-laws with which you must comply when undertaking the work described in this publication. You should obtain all necessary permissions and permits from council and/or any other relevant statutory body or authority before carrying out any work. Major projects published in this publication always list these and/orlinks to where you may research what your own project requires to meet regulations.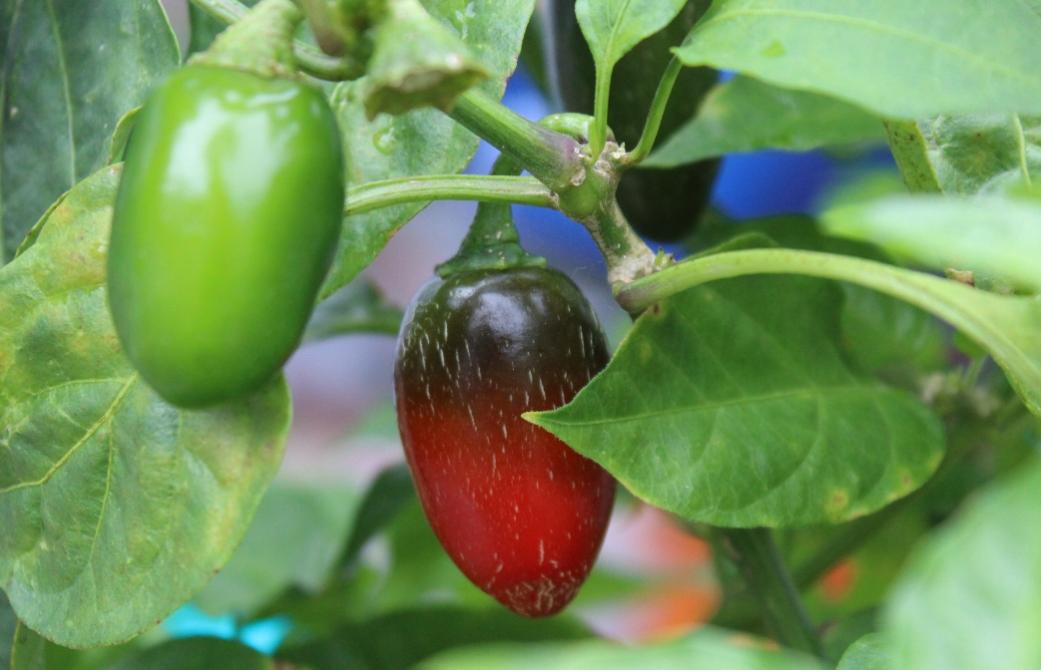 Copyright JBH Mitre 10, 2017. All Rights Reserved.