April 9 - 22, 2017: Issue 308
Johnson Brothers Mitre 10 New Mona Vale Store: Still In Bassett Street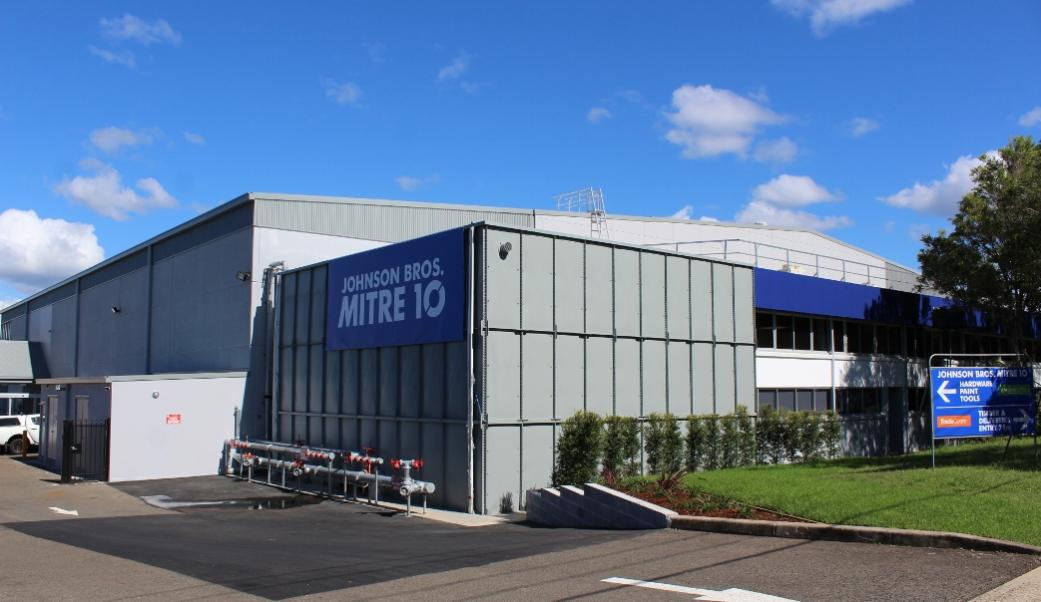 Johnson Brothers Mitre 10 New Store
73 Bassett Street
Mona Vale
For those who don't yet know, Johnson Brothers Mitre 10 Hardware have moved to 73 Bassett St Mona Vale. Only 300m west on the same side of the road.
The great new store opened on Monday April 3rd and means residents don't have to lose time in traffic going further afield to pay higher prices.
One of our favourites at the new store is the great Garden Centre, filled with natives, annuals and some wonderful pots from small to gigantic, as well as water features. Johnson Brothers have an on-staff Horticulturist who can help you with whatever you need to know.
More on that next DIY Ideas page!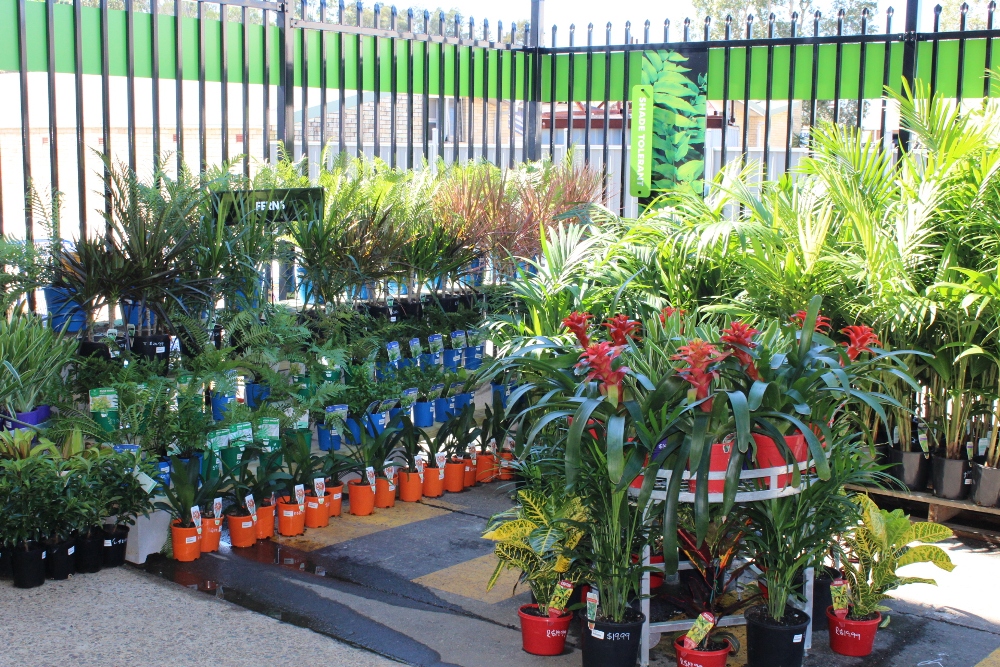 The interior has an extensive Painting Section, Outdoor Living and Garden requirements, everything from lawnmowers to potting mix to gloves and anything else you may need. There's Plumbing Supplies, their great range of high quality Timbers – in fact everything you will need – including special race car trolleys for the youngsters while you're finding all on your list so they remain amused.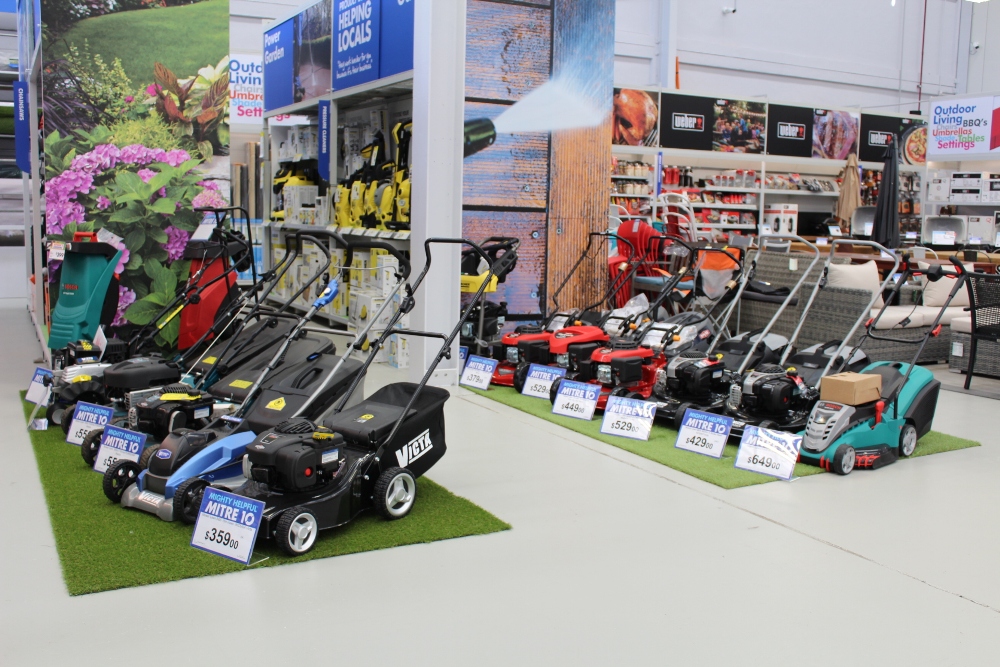 The other new aspect to Johnson Brothers Mitre 10 Hardware is their online store at: www.jbhmv.com.au .
It's a new site JBH are building with pricing and delivery options. They're aiming to have 10,000 products priced on there for purchase by the end of the month.
We spoke to James Johnson earlier in the week to gain a few insights into the new store:
Why did JBH decide to move to these new larger premises?
To better service our customers.
We were aware of the difficulties of parking at the old site and we had absolutely no room left to grow our offering.
We wanted to increase our volume buys to get better deals and better prices for our customers.
We wanted to create a destination/experience for a larger range of people from the gardener to the DIY'er to the builder
How many square metres are there?
Interior floor space: 4528sqm
Exterior floor space: Total Land area 12780sqm
How many car parks are there?
150+
Where do people get their timber from now?
It's all under one roof, but there's a 2nd driveway (western) that leads to a drive-through in the building. This has two lanes and allows the customer to pick up timber and building supplies (such as yellow tongue and concrete) in an undercover environment.
What range of products are in the new store?
There's a large amount of new products in every department. The departments that are new or have grown are;
A new Outdoor Green Life department added to the larger Garden Centre.
The addition of a Dulux Trade Centre to our paint centre and the addition of a consult bench and a mobile phone photo compatible touch screen virtual painter.
A new large display range of front of wall plumbing (taps, shower heads, etc), vanities, baths and toilets.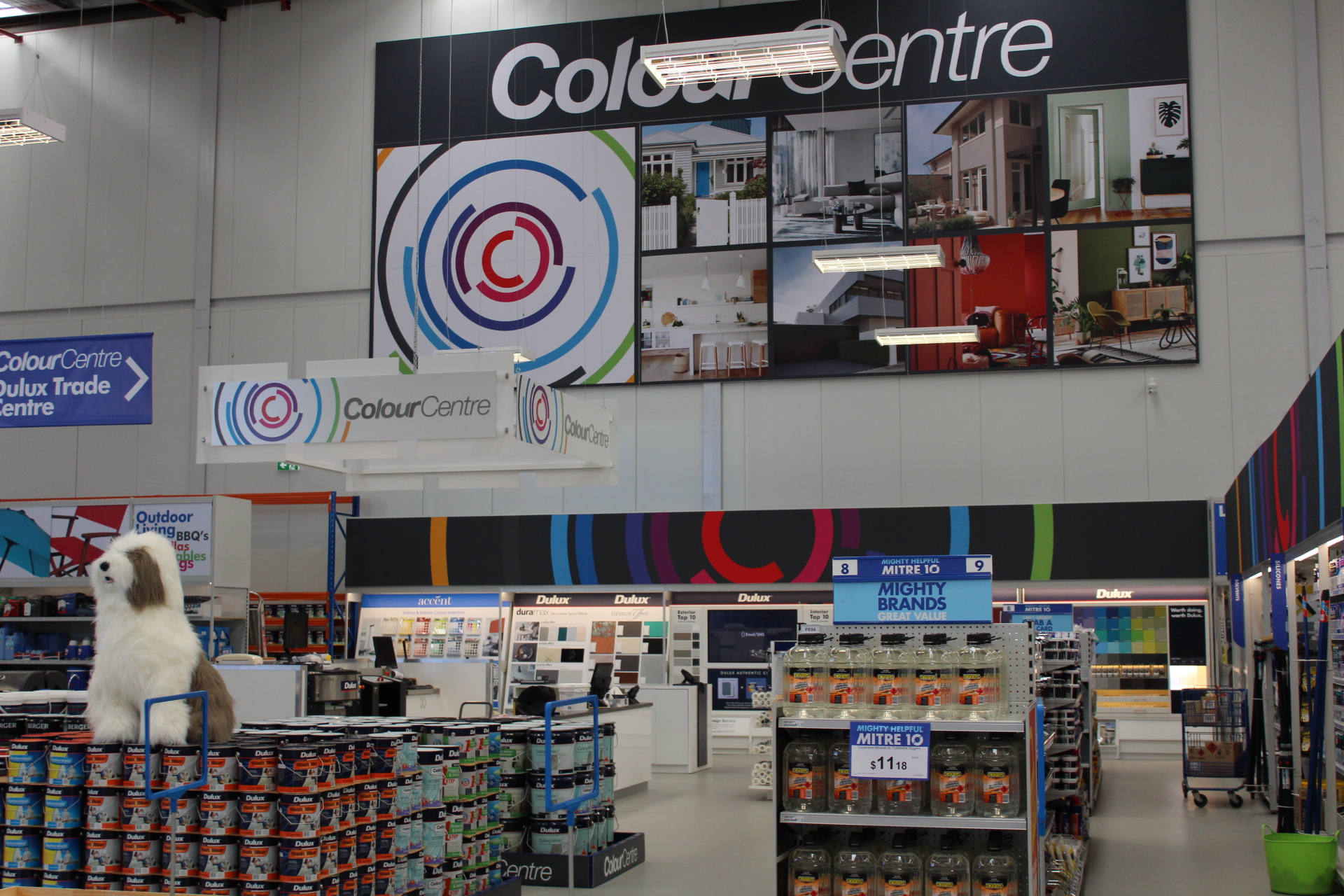 Children – there are some 'driver' trolleys to keep littlies amused?
Yes, they were aimed at keeping children amused, but honestly the most enthusiastic reaction has been from the big kids.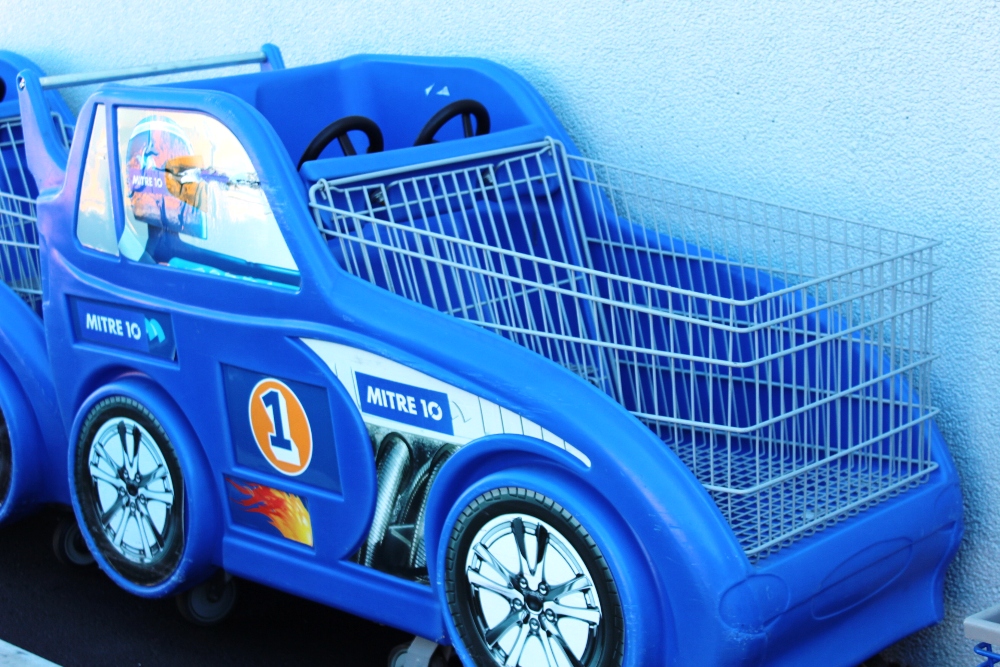 Are there any opening specials?
Yes and no, the short of it is, that we've repriced every single item for the new store. The new size has given us the opportunity to increase our volume buys and reduce our prices. We have very much set the store up around competitive pricing… We invite people to compare as we think they'll be surprised. Our marketing budget has gone into making our prices cheaper, not multimillion dollar advertisements telling people that we're cheap…. Rant over……we've also set up several pallets of specials down the centre aisle and on the end stands.
We can vouch for that – any comparison we've ever done on what's available through the Johnson Brothers Mitre 10 stores proves not only do they give you more for less, their products are always of the highest quality too and give the best results. Not only that, we sometimes need a specialist product and the great team at Johnson Brothers, if they don't stock it, order it in without any dramas or delays.
Apart from that, you will find other items your 'Tradie' may need. Our on staff DIYer came home with some pairs of Tradies socks too good to pass up from the centre aisles displays and then was delighted to find a beanie included!
Top that with Trained and Friendly staff and you're on a winner – a community based business focused on helping the resident customers and build up the core feature of any populace – a thriving concern that actually cares about excelling and remains down to earth while doing so.
Te JBH Mitre 10 'Autumn's Awesome sale catalogue is currently available,
online here
, filled with great specials that underline the other purpose of this Awesome new store - get what you need to get it done and then get home and get it done!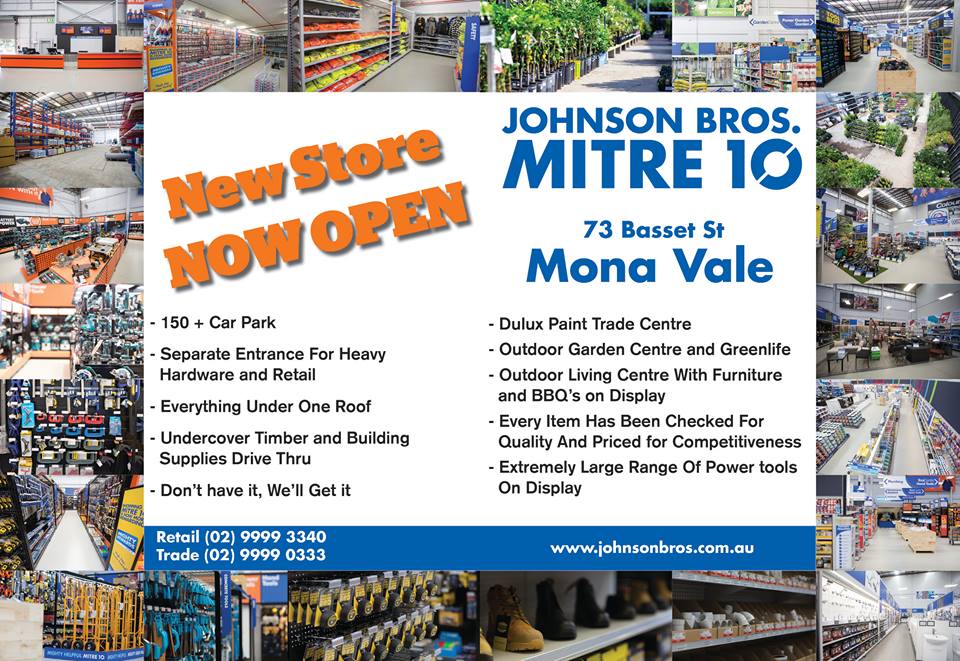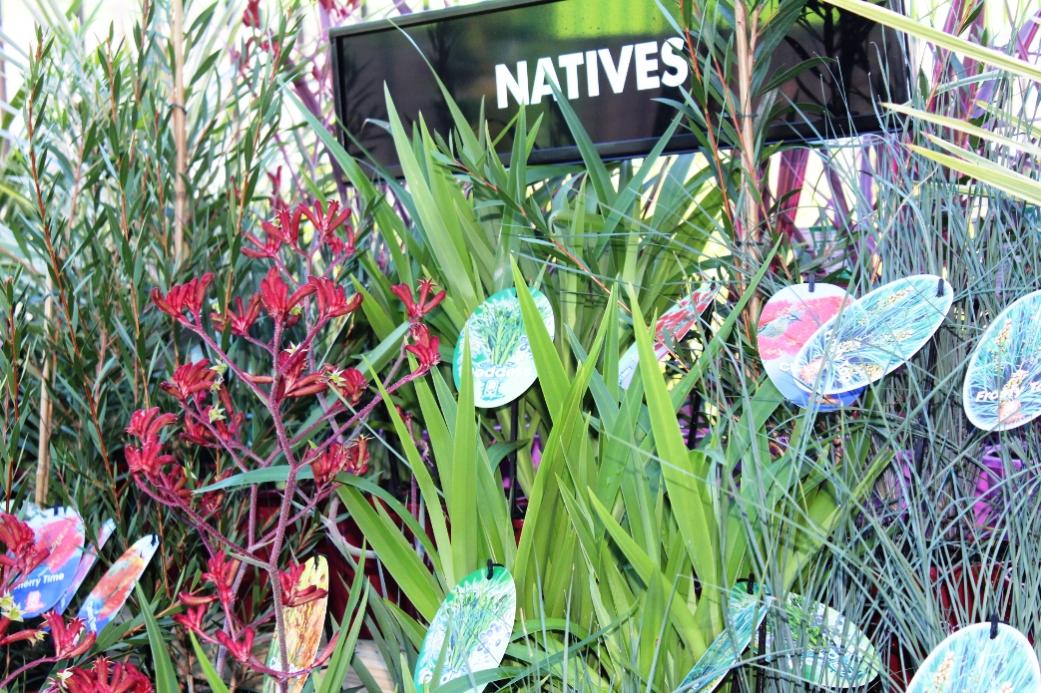 Products advice is available from the trained friendly staff at Narrabeen, Mona Vale and Avalon Johnson Brothers Mitre 10.
Click on logo to visit Johnson Brothers Mitre 10 website
Johnson Bros Mitre 10 - Avalon (02) 9918 3315
Johnson Bros Mitre 10 - Mona Vale (02) 9999 3340
JBH Timber & Building Supplies (02) 9999 0333
JBH Fencing & Landscape Supplies (02) 9970 6333
www.johnsonbros.com.au Online store: jbhmv.com.au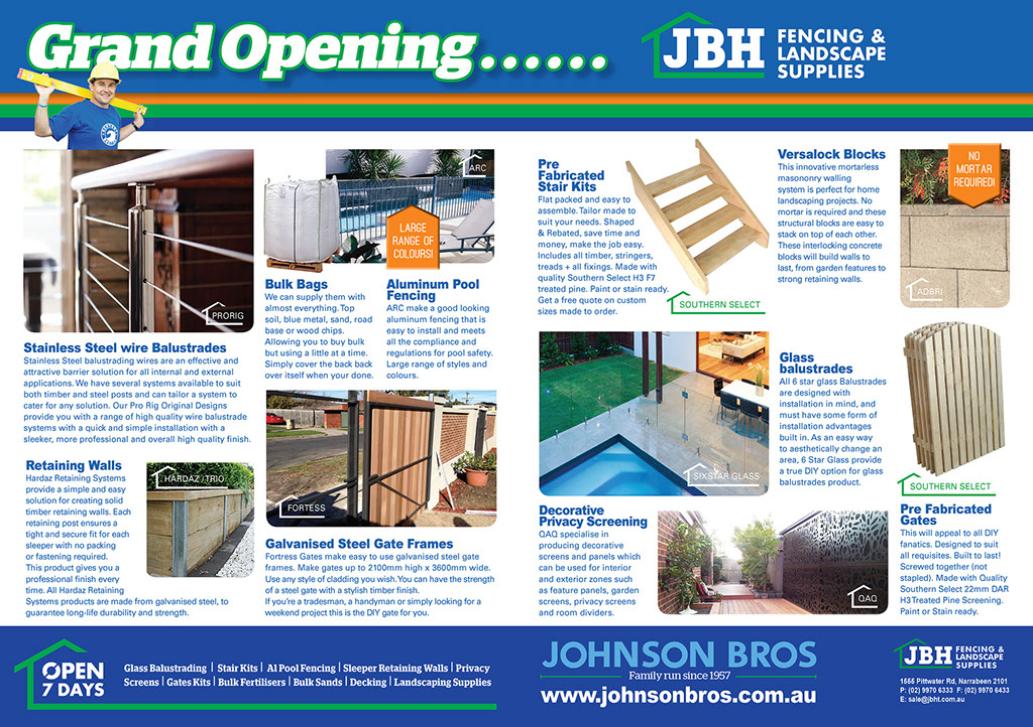 Important
All information and tips in this publication are of a general nature only and neither Johnson Brothers Mitre 10 or Pittwater Online News does not warrant the accuracy or completeness of the information and tips in this publication. This publication is not intended to be a substitute for expert advice.
Johnson Brothers Mitre 10
advises you to always consult an experienced and qualified person when undertaking jobs of this kind (including consulting a qualified tradesperson such as an electrician or plumber where relevant expert services are required).
You should also consider any safety precautions that may be necessary when undertaking the work described in this publication (including wearing any necessary safety equipment such as safety glasses, goggles or ear protectors or hard hats). The information and tips in this publication are provided on the basis that
Johnson Brothers Mitre 10
and
Pittwater Online News
excludes all liability for any loss or damage which is suffered or incurred (including, but not limited to, indirect and consequential loss or damage and whether or not such loss or damage could have been foreseen) for any personal injury or damage to property whatsoever resulting from the use of the information and tips in this publication.
Pittwater Online News and
Johnson Brothers Mitre 10
also advises there may be laws, regulations or by-laws with which you must comply when undertaking the work described in this publication. You should obtain all necessary permissions and permits from council and/or any other relevant statutory body or authority before carrying out any work. Major projects published in this publication always list these and/orlinks to where you may research what your own project requires to meet regulations.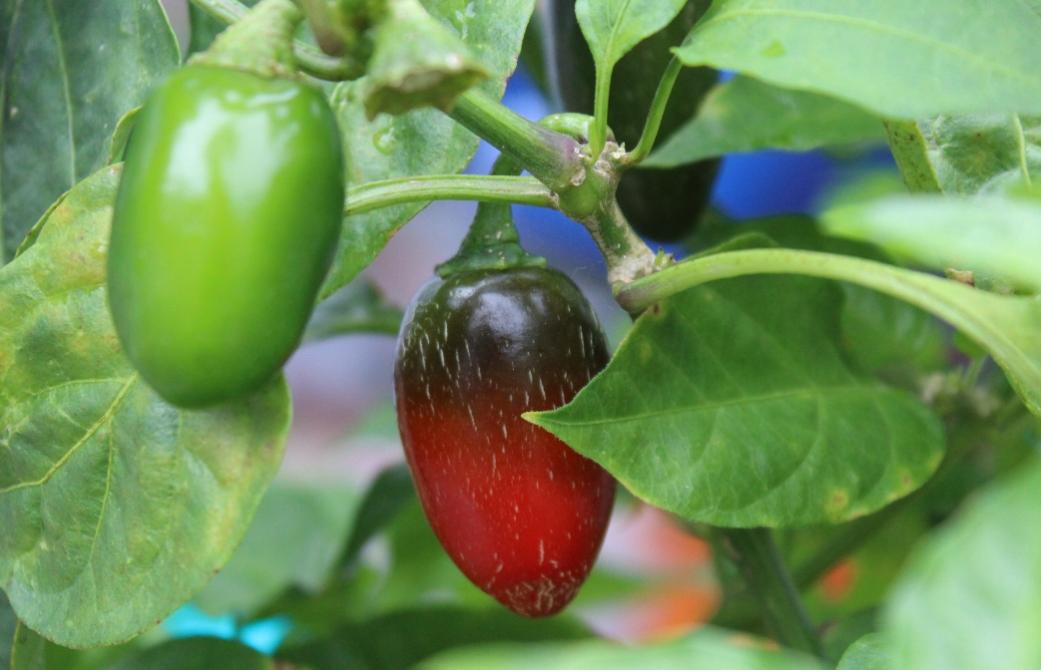 Copyright JBH Mitre 10, 2017. All Rights Reserved.