November 27 - December 3, 2016: Issue 291
Summer Spruce Up: Pre Christmas Rush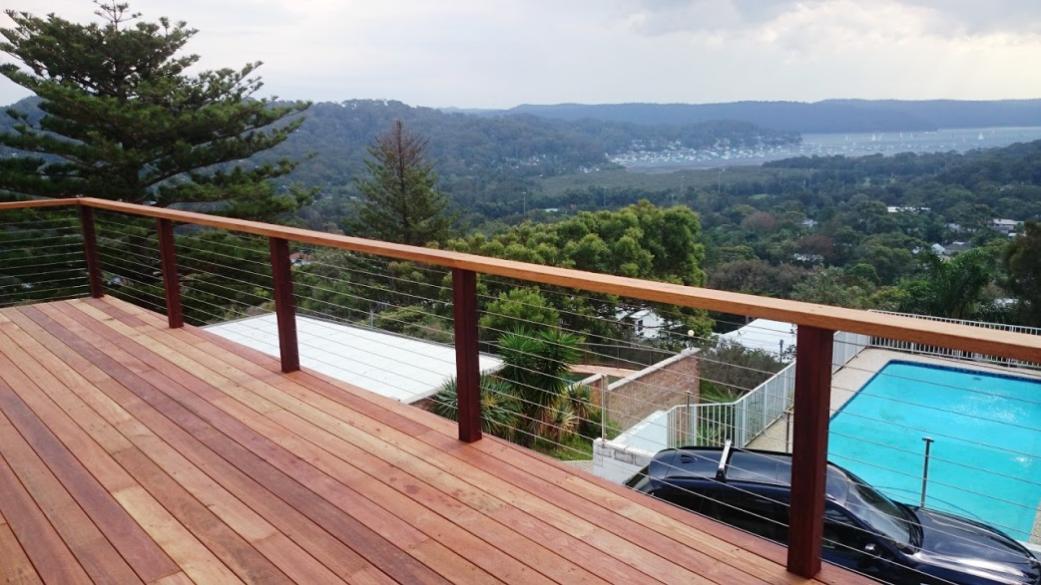 Deck rejuvenation makes a great outdoor area even better
Around now many of us begin thinking about 'things to get done before Christmas' - all those little chores to make home more welcoming for the family and friends we hope to welcome during the first month of Summer.
The rooms we and our guests will use most during this time will be the kitchen, living room and, of course, the bathroom. When outdoors enjoying balmy end of day breezes, we'll be making good use of the deck and verandah areas.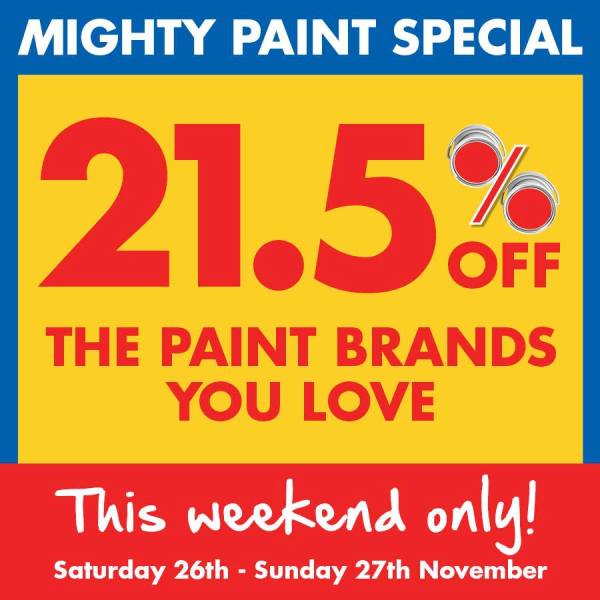 This week we'd like to share a few simple ideas to freshen up and maintain these two - the interior and exterior, prior to it getting too hot and before all those friends and family pop over to share Summer and Christmas and New Year's cheer.
Johnson Brothers Mitre 10 have a great paint special running at present so for the Interiors a fresh coat of paint will do wonders.
Paint trends come and go just like other home interior trends but they are one of the most inexpensive ways to completely transform your home room by room. Neutrals are really popular in paint colors right now because they allow you to elaborate with more vibrant colors in your home décor and accessories, and they bring a lightness and freshness.
You can never go wrong with white - it's fresh, it reflects light into shadowed corners, and even if you have grubby little fingers in residence there are some great brands on the market today which will allow you to easily wipe those little marks off. White is the perfect way to make any room in your house look fresh, clean, and sharp. Paint everything from your walls to moldings in a crisp white to give it a more modern appeal.
If your kitchen cabinets are out of date, give them a fresh coat of white paint and replace door and drawer hardware (the handles and knobs) with soem new fixtures for a more modern and up-to-date look. All-white rooms can be made fresher by adding a lot of color for a more eclectic feel or focus on more on neutral tones, or even a range of blues and greens for relaxing seaside appeal.
Grey tones, whether light grey or dark slate grey, are popular. Grey paint can bring an element of sophistication to a room without being over the top. There are so many tones and variations of grey available now though, so it can be hard to pick the right choice.
Tan is also a neutral colour that has remained in style and can be adapted to adding splashes of colour with
décor.
Look in magazines to see what greys catch your eye
Discuss with the Johnson Brothers staff which kind of paint will work best for your home and where you want to use it - kitchen - bathroom etc.
Don't be afraid to bring home a handful of grey paint swatches
Tape these paint swatches to your wall and step back to get a good look of the color in different lights.
Greys and tans tend to pick up different colors in different lighting, so think about the seasons, which room you want to use this tint in, and what furniture or accessories you will add to make that room comfy.
Recently completed white on white example - courtesy our resident DIYer
Take down any curtains, blinds, paintings or mirrors, and move as much furniture out of the room as possible. If there are larger or fixed pieces of furniture you can't move, place a plastic sheet or drop cloth over them.
Fill in the cracks and sand smooth
Most walls in every house have holes for picture hooks, scrapes where a chair was swung wide from a table or cracks from the weather. Fill all of these holes and cracks with a quick-set interior filler. Around windows and other areas where more movement is likely, use a flexible filler. Once this has set ensure you give these a sand with sandpaper over a block of wood to get a flat to the surface finish.
Even if your walls look clean, they're not - scrub them with sugar soap to remove excess dust or mould you don't want appearing like magic through your new paint job.
Cover your door knobs and tape edges
It's a good idea to cover all of your doorknobs and handles. You can use plastic lunch wrap or even aluminium foil for this; these are easy to shape around handles and will keep them protected. There are a few brands of tape on the market nowadays
that all professional painters use to seal the edges
against
where you don't want any paint bleeding through, leaving you with very straight and clean edges.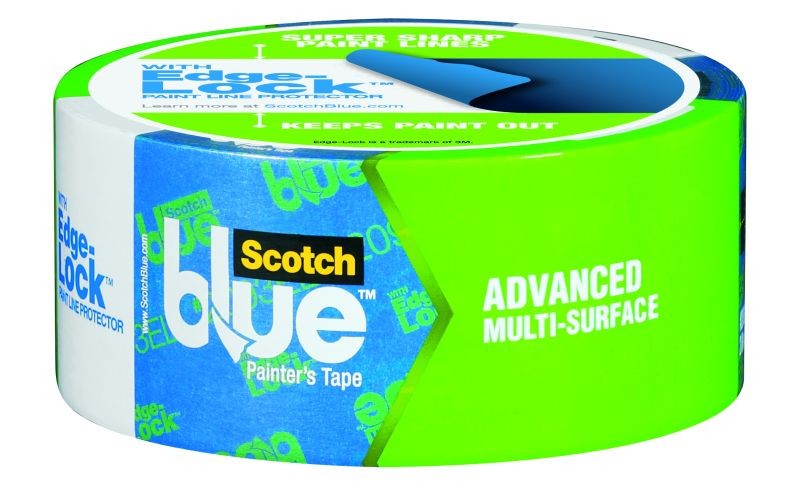 Scotch Blue Painters Masking Tape: $18.76
50mm x 55m. Removes easily without leaving residue. UV resistant for up to 14 days.
Invest in great brushes and rollers
Don't skimp on your rollers and brushers and trays – cheap brushes will leave unsightly marks on your walls, or drop bristles all over the place. Also, when looked after well, these will last for the next paint spruce up and the next. Another point to remember is that n
ew rollers are sometimes a little fluffy, and these fly-away pieces of fluff can stick to your walls if you don't remove them. Wash new rollers in soapy water before their first paint job to stop this happening.
UNI-PRO MICRO-FIBRE ROLLER KIT 270MM: $20.63
270mm. High absorption cover.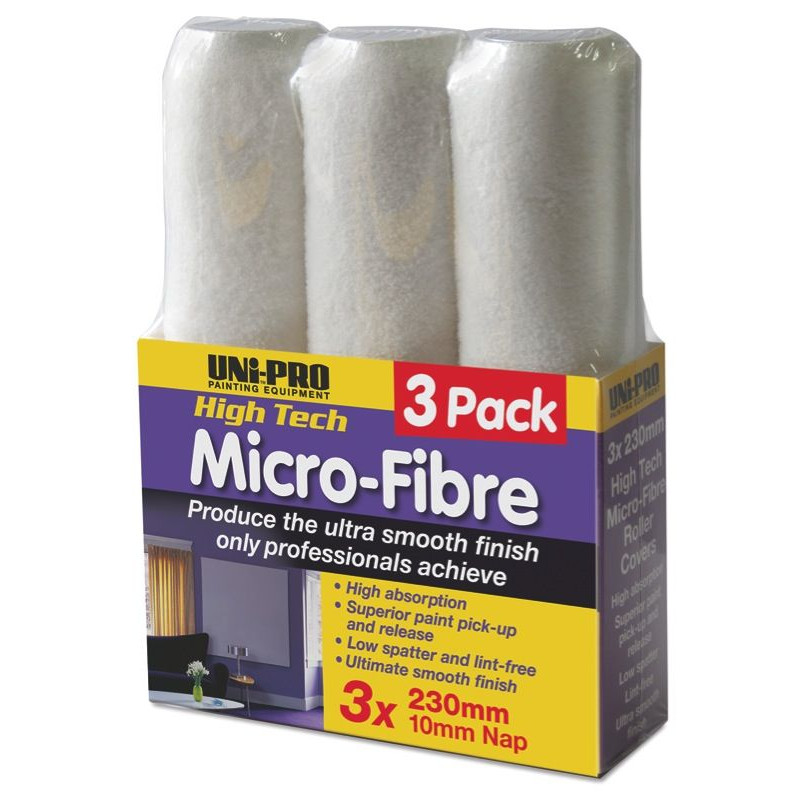 Uni-Pro Micro-Fibre Roller Covers 230mm: $14.38
230mm. High absorption. Low spatter. Suitable for all paints Pack of 3.
Avoid the Pro Hart Approach: Use cotton or canvas on the floor
If you don't want to be finding little specks and drips of paint ever afterwards, protect your floor from paint splatters. Lay out cotton or canvas drop sheets or even old sheets. These are also safer to use than plastic sheets, which are slippery and tend to move around a lot more when you're working.
Look after your lungs and skin
Always ensure you are painting in a well ventilated room. Even with this ventilation wear a mask to stop you breathing in paint fumes. Eye protection is also a great idea and taking regular breaks outside in the clean fresh air. Think about what clothing you will wear too - even professional painters get a few drops on their white overalls - if you don't want your favourite pair of jeans or shorts getting drips on them, don't wear them, don something old instead.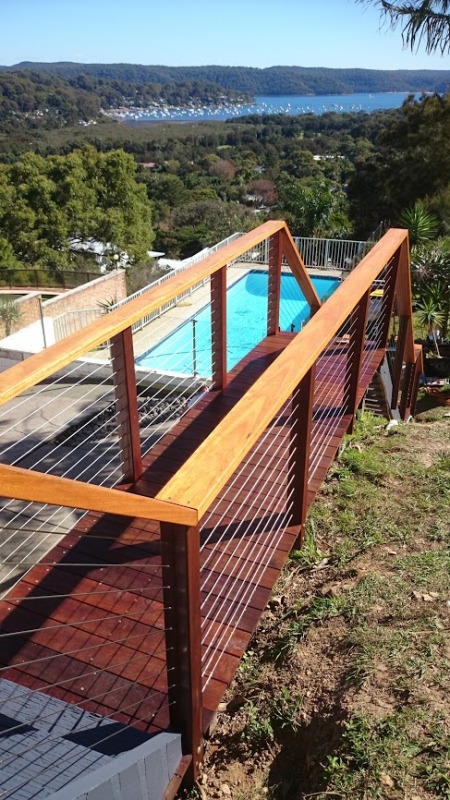 Three easy steps to rejuvenate your

timber deck
There's no secret to good timber deck maintenance - repair the deck, clean it and protect it. Learning tricks the pros use can make the job go faster and the results last longer.
Step 1 – check the condition of the timber, and make any repairs.
It is a good idea to inspect a hardwood timber deck at least annually to ensure that it is in good condition. Any loose or damaged boards should be re-secured or replaced, loose nails hammered back in or screws re-fixed.
Step 2 – clean the surface
Every deck should be cleaned annually. To clean the deck, sweep off any loose dirt or garden residue and then clean the deck with a specialised deck cleaning product like Cabot's Deck Wash. Deck Wash is a timber maintenance wash for use in between resealing applications. It is designed to revitalise and help remove dirt, dust, algae and bird droppings.
For more serious stains in the timber you may need to use a product like Intergrain's TimberStripper or PowerPrep or Cabot's Deck Clean.
After the cleaning has been completed you may need to lightly sand sections of the deck to remove any splinters.
Step 3 – applying a new, protective finish
Once cleaned, reseal the deck with a stain, oil, paint or varnish. They are available in many finishes and colours to satisfy your aesthetic preferences. Before the decking finish is applied, cover areas around the deck that need protection such as walls, plants and furniture. Drying times are dependent on the type of finish so check manufacturer's recommendations before walking on a newly finished deck. Apply and re-apply decking finish as per manufacturer's recommendations. They may also recommend that the decking finish needs to be re-applied more than once a year.
Johnson Bros can provide you with an extensive range of specialised finishes and accessories, simply visit one of their stores to check out your options
A new hardwood timber deck provides a way to enhance every home and garden. It creates a comfortable, attractive and flexible feature that can be added to any kind of flat, sloping, wet or even waterside site.
Native Australian hardwoods are an excellent choice for decking because of their high density, toughness, durability and in some species, fire retardancy - perfect for Australian conditions.
• Decking can also be used for vertical design elements such as screens, seating, gates and fences.
• Timber decking is excellent for pool surrounds and as an alternative to concrete and paving materials.
• Timber decking can be used to complement internal flooring and form a natural flow from indoors to outdoors.
• Blackbutt and Spotted Gum have a natural fire resistance. Their fire retarding properties meet Australian Standard AS3959, and so can be used in bush-fire prone areas without any treatment.
• Hardwoods are easy to stain to complement an outdoor colour scheme or can be left raw to create a natural, weathered look.
• Our hardwood decking is seasoned to ensure optimum hardness, stability and long service life.
• A timber deck is built over the natural lie of the land so it will not interfere with drainage.
• Australian species are ideally suited to Australian conditions.
• Durable hardwood timber decking is a natural product and can be refinished to its original state with little fuss.
Johnson Brothers Mitre 10 Hardware can supply you with an extensive range of Australian hardwood timber decking.
The staff at their Mona Vale timber yard located at 53 Bassett Street can provide any additional information you may require, or you can call them on 9999 0333.
Blackbutt Decking Example Photo courtesy Boral Building Products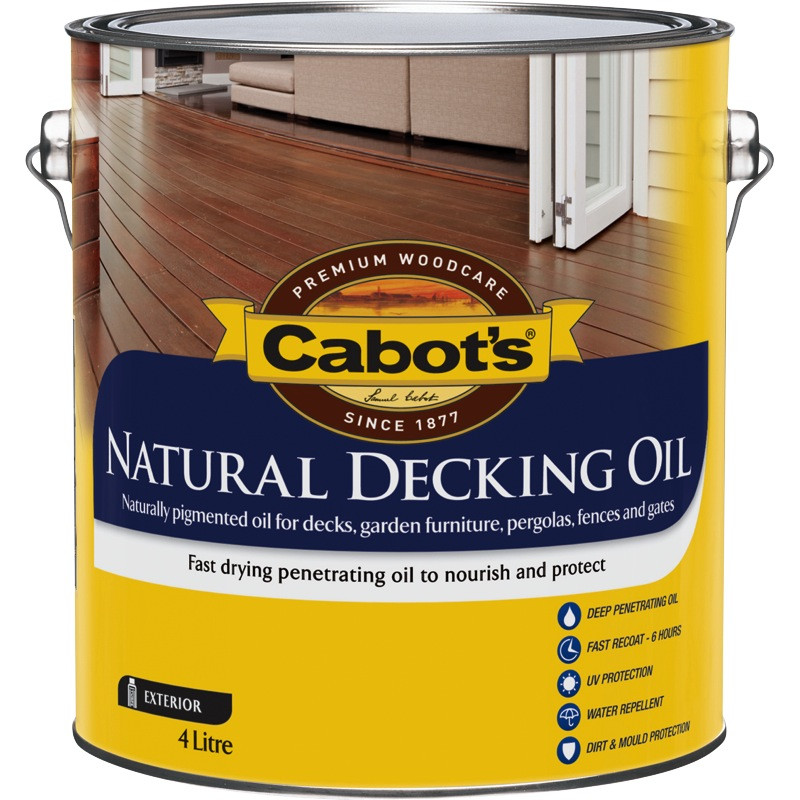 Cabot's Natural Decking Oil All Purpose 4L: $58.90
Naturally pigmented, enriching oil for enhancing and protecting exterior timber.
Turps clean-up.
All purpose.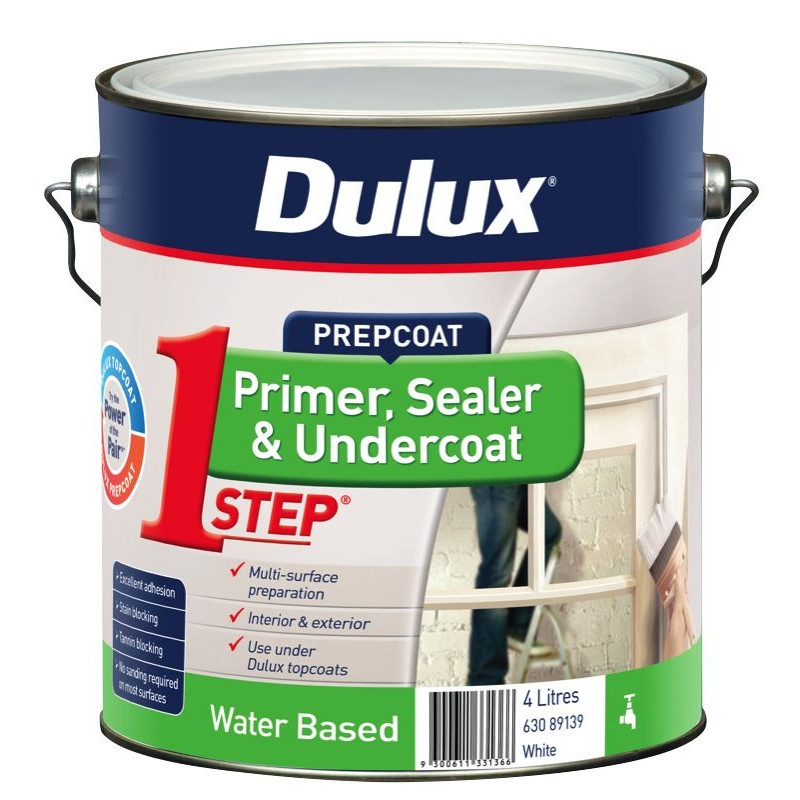 Dulux 1 Step Primer, Sealer And Undercoat 4L: $67.90
Primes, seals and undercoats in one step. (White base.)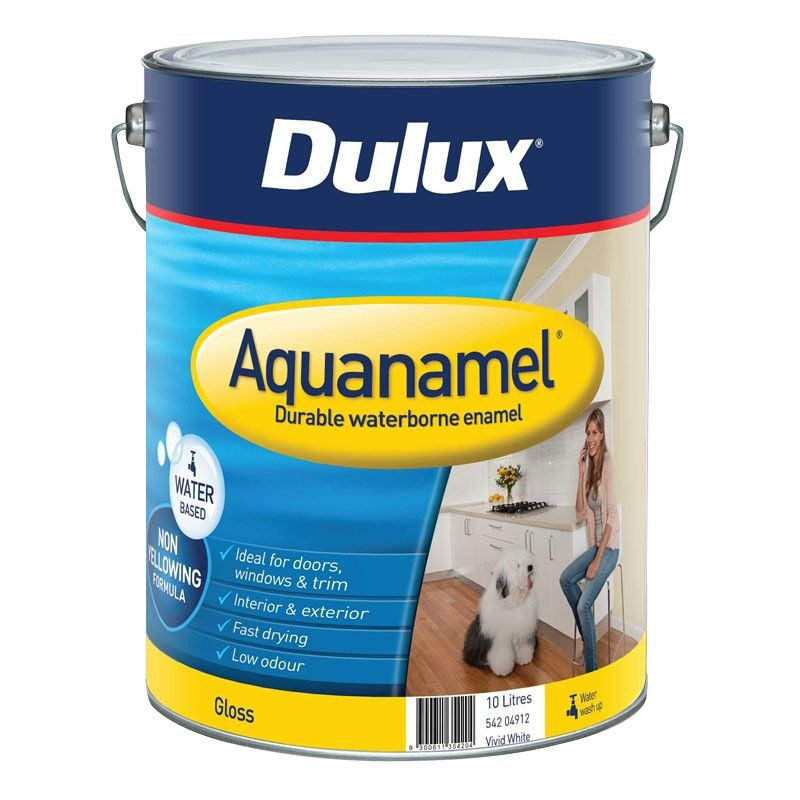 DULUX AQUANAMEL GLOSS 10L: $188.00 - or 4L: $83.90
Gloss. Low odour. Fast drying. Hard-wearing. (White base.)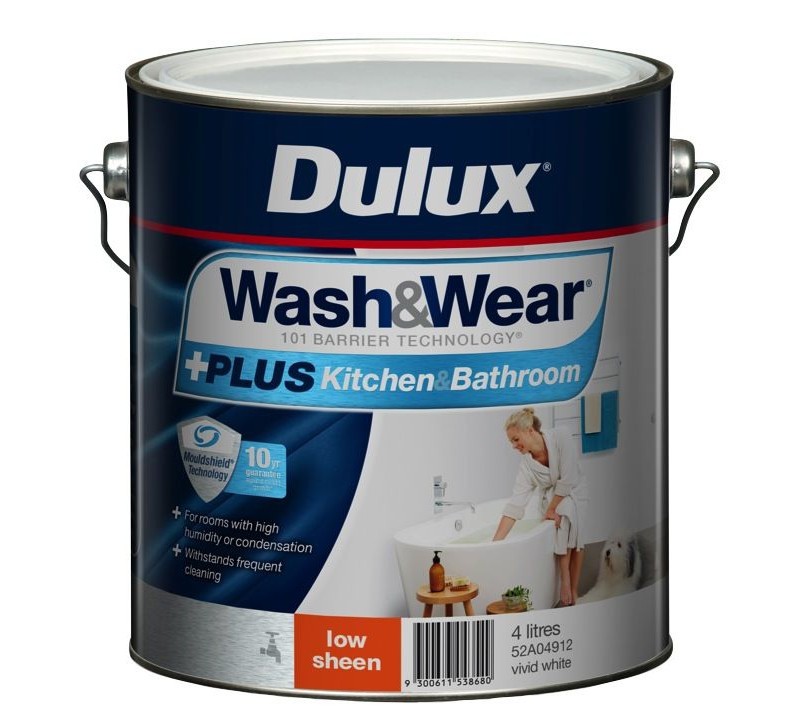 DULUX WASH & WEAR KITCHEN & BATHROOM LOW SHEEN 4L: $86.90
4L. Low sheen. (White base.)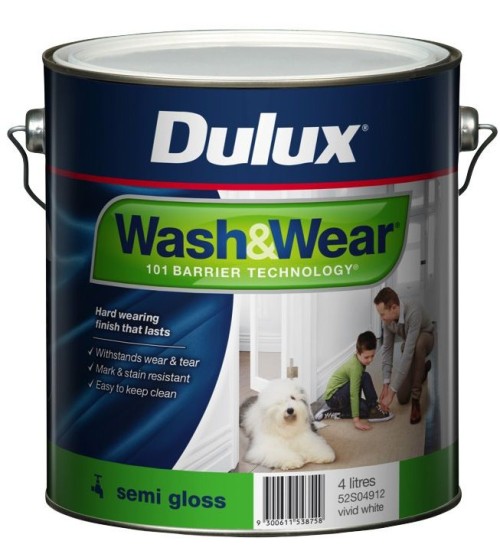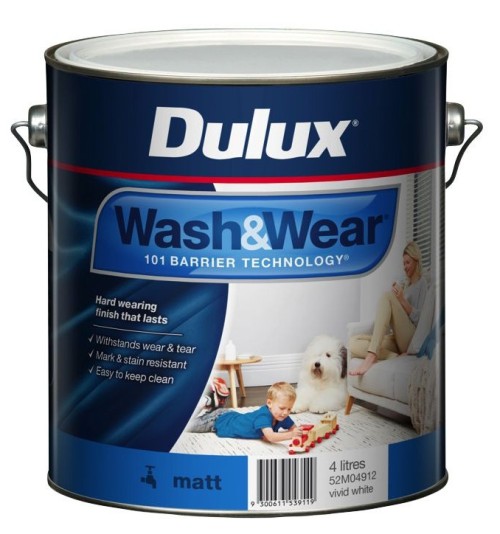 Dulux Wash & Wear Semi Gloss 4L and Matt 4L; $73.90
Water clean-up. (White base. )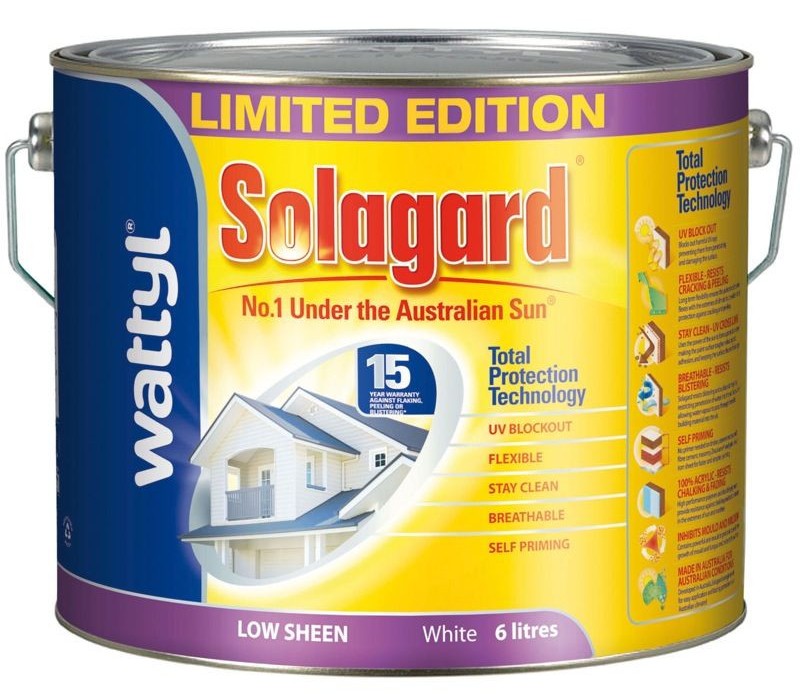 WATTYL SOLAGARD LOW SHEEN WHITE 6L: $65.00
6L. Low sheen. Self priming. (White base.)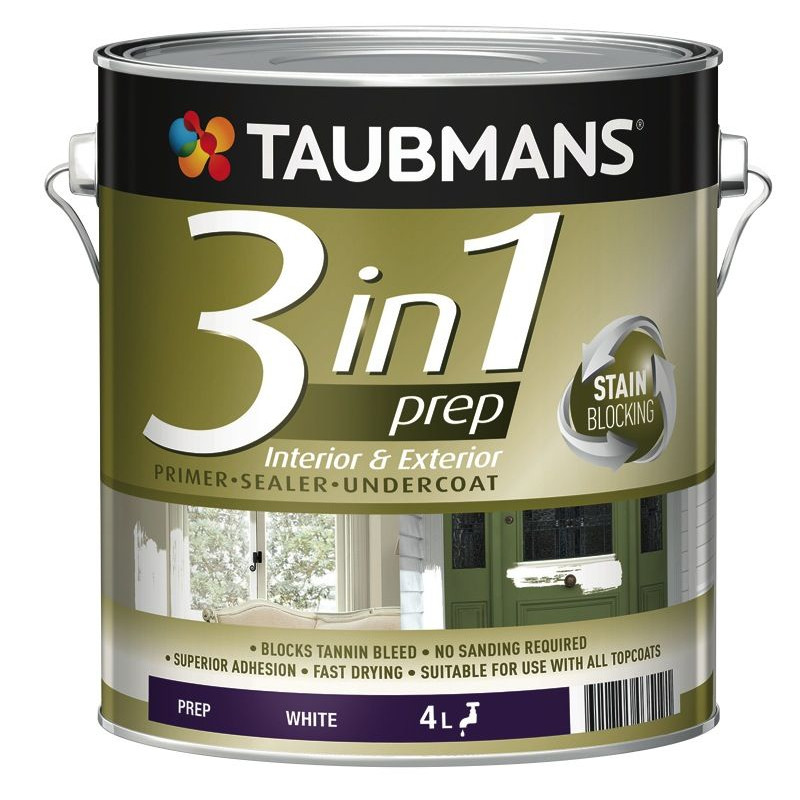 Taubmans 3 in 1 Sealer Primer Undercoat 4L: $61.50
Interior or exterior use. All purpose primer, sealer and undercoat. Quick drying. Water clean-up. (White base.)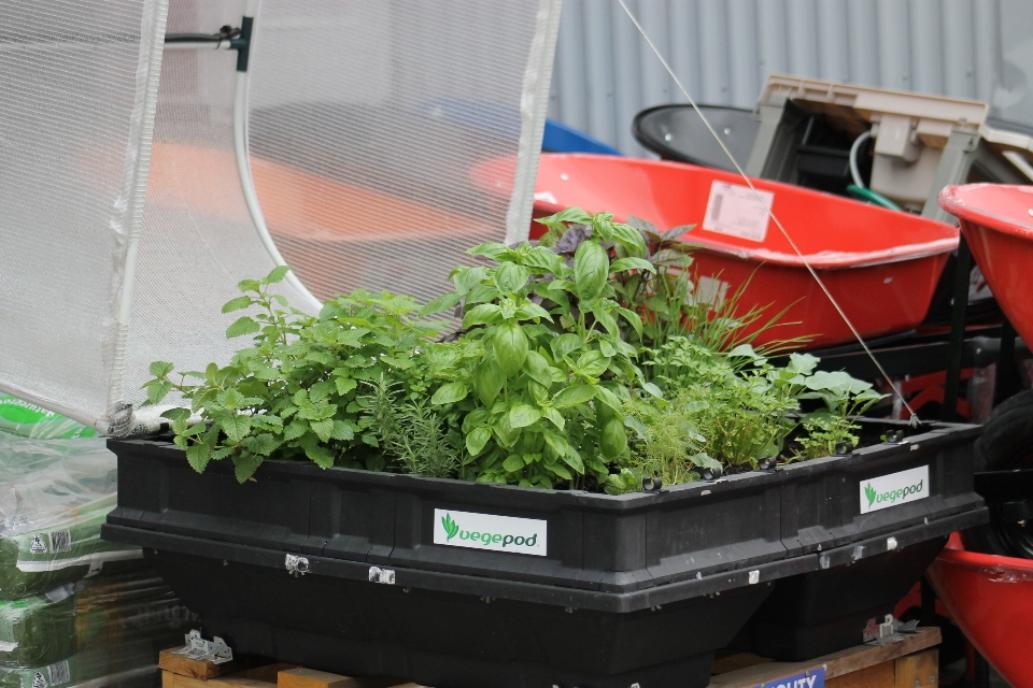 Vegepods are a great idea for the junior gardener or for those who like to pick fresh produce straight from their Unit balcony.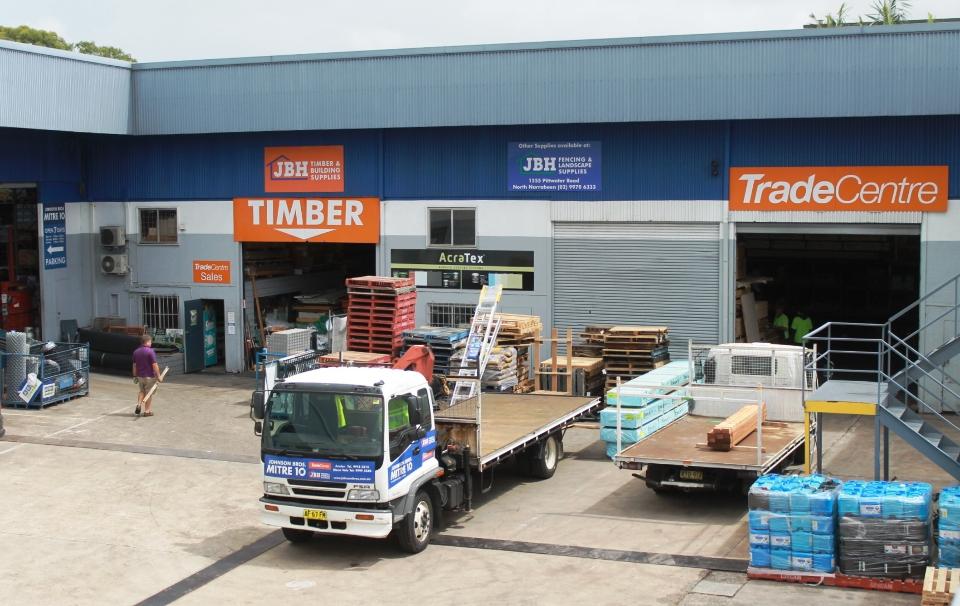 Products advice is available from the trained friendly staff at Narrabeen, Mona Vale and Avalon Johnson Brothers Mitre 10.
Click on logo to visit Johnson Brothers Mitre 10 website
Johnson Bros Mitre 10 - Avalon (02) 9918 3315
Johnson Bros Mitre 10 - Mona Vale (02) 9999 3340
JBH Timber & Building Supplies (02) 9999 0333
JBH Fencing & Landscape Supplies (02) 9970 6333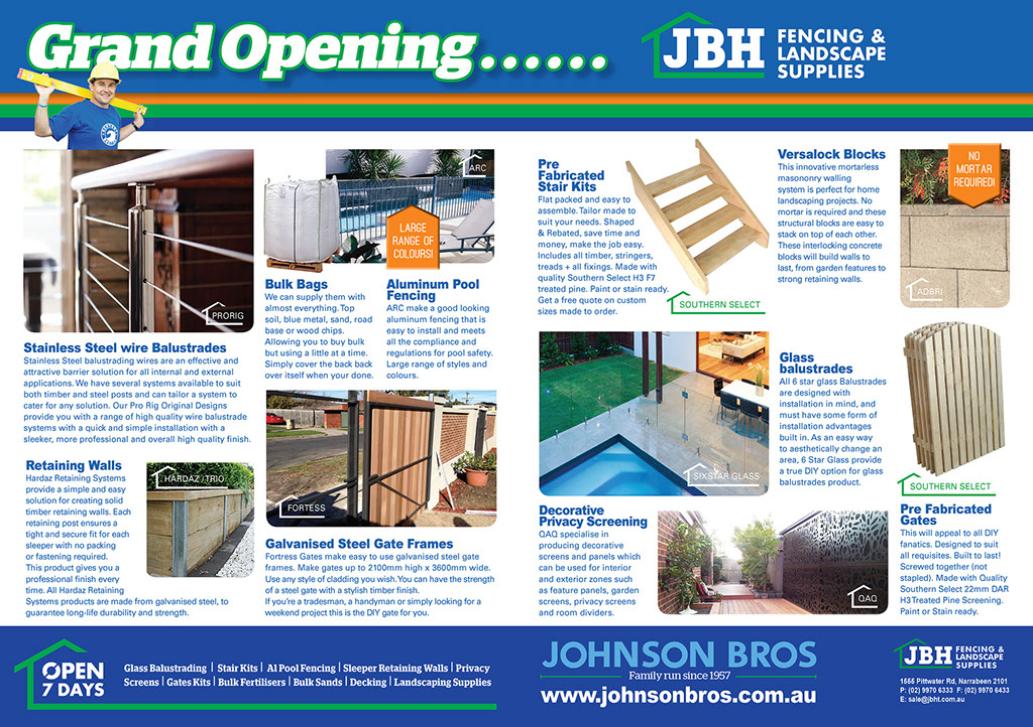 Important
All information and tips in this publication are of a general nature only and neither Johnson Brothers Mitre 10 or Pittwater Online News does not warrant the accuracy or completeness of the information and tips in this publication. This publication is not intended to be a substitute for expert advice.
Johnson Brothers Mitre 10
advises you to always consult an experienced and qualified person when undertaking jobs of this kind (including consulting a qualified tradesperson such as an electrician or plumber where relevant expert services are required).
You should also consider any safety precautions that may be necessary when undertaking the work described in this publication (including wearing any necessary safety equipment such as safety glasses, goggles or ear protectors or hard hats). The information and tips in this publication are provided on the basis that
Johnson Brothers Mitre 10
and
Pittwater Online News
excludes all liability for any loss or damage which is suffered or incurred (including, but not limited to, indirect and consequential loss or damage and whether or not such loss or damage could have been foreseen) for any personal injury or damage to property whatsoever resulting from the use of the information and tips in this publication.
Pittwater Online News and
Johnson Brothers Mitre 10
also advises there may be laws, regulations or by-laws with which you must comply when undertaking the work described in this publication. You should obtain all necessary permissions and permits from council and/or any other relevant statutory body or authority before carrying out any work. Major projects published in this publication always list these and/orlinks to where you may research what your own project requires to meet regulations.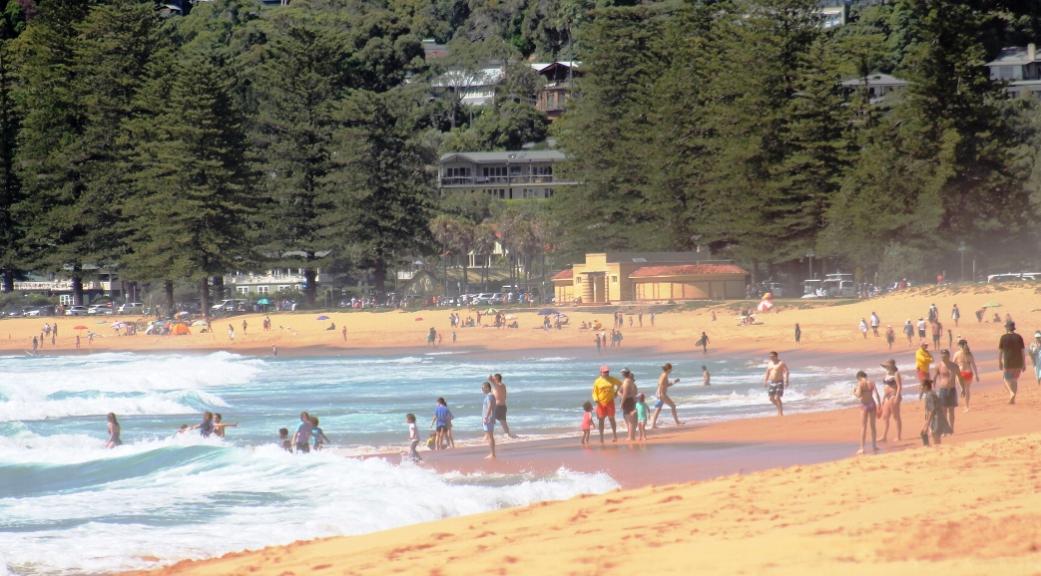 Copyright JBH Mitre 10, 2016. All Rights Reserved
.