March 7 - 13, 2021: Issue 486

The Bees Knees: what you can plant now to help your garden grow and help the bees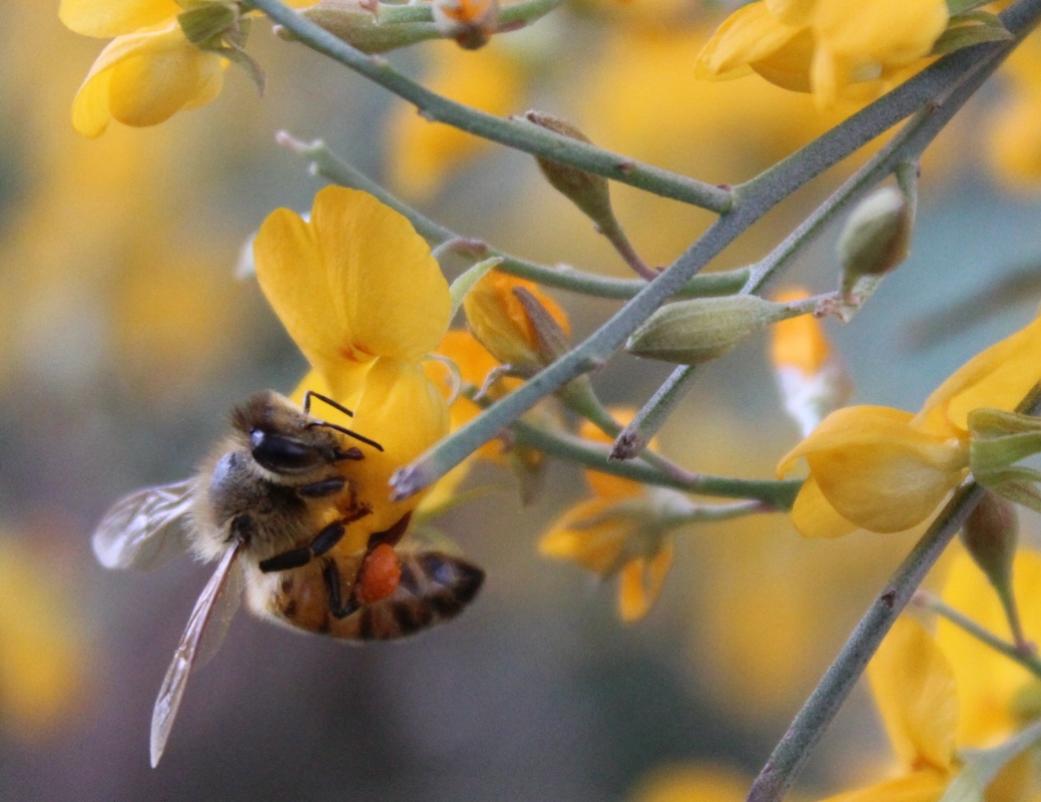 With World Bee Day coming up on the 20th May 2021, and entries for this year's 'Waggle Dance' already open (please get yours in by 10pm AEST 15th May 2021 families), now is a good time to look at what you can plant to help our local native bee species and European honey bee Apis mellifera, along.
The bee 'waggle' is that movement bees make to communicate to other bees where there are flowers. It's the bee knees in motion!
Although we live on one of the few continents that has flowers that bloom all year round, as well as a climate that supports growing fruits and vegetables all year round, great news for the 20,000+ bee species that exist globally, urbanisation is adding in concrete and taking out trees and plants. As a result the pollinators – animals vital for plant reproduction – have seen their food supply, those flower-rich habitats, decline.
Australia is home to over 1500 different species of native bees, with about 200 in Sydney. This Issue we'd like to share a few gardening tips on what you can plant now to help them through the next few months - food to eat and flowers to enjoy are part of that.

Fortunately the Pittwater Swamp Mahogany will commence blooming at the end of this month, and persist through April, and lillipillis are also ending their flowering as they begin to fruit in March.

Other native plants that will flower all year round and help the bees are all your grevilleas and callistemon species and the native rosemary (Westringia).
Bees also are attracted by Oregano, Marjoram, Sage, Thyme, Borage and Lavenders and Daisies, another Autumn to Winter flower: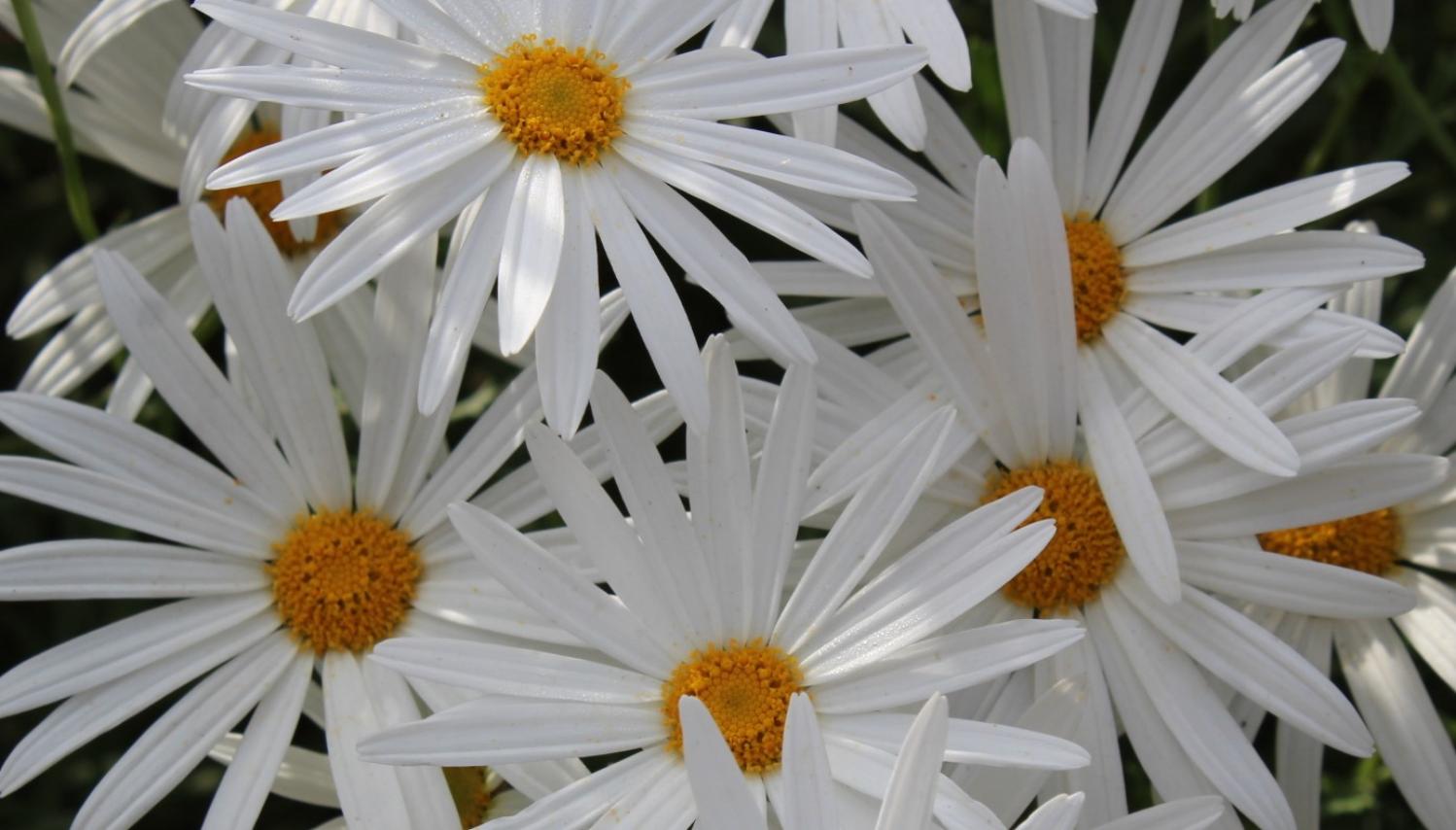 Vegetables to grow in Sydney's Temperate zone in Autumn include spinach, green beans and peas, as well as herbs like coriander, garlic, parsley and thyme.

Brassicas like broccoli, bok choi and mustard greens produce flowers that are also a favourite food of many insect pollinators – simply leave some of your harvest to flower. Salvias and Basils are also good choices that will attract a variety of beneficial insects.
Remember to plant native flowers like coastal rosemary, Hardenbergia violacea ("Happy Wanderer"), Wattles, and Grevilia's (especially "Honey Gem" and "Flamingo") to support some of our pickier native insects.
Some of the Best Native Plants for Native Bees
Brachyscome: These long-flowering ground covers are popular with stingless bees.
Callistemon – Bottlebrush: These nectar-rich flowers also attract native bees.
Ceratopetalum gummiferum 'Alberys Red' - Christmas Bush: This large shrub, with dense cream flowers in springtime, attracts many native bees.
Eucalyptus: Gum blossom is often covered with clouds of native bees – local varieties Spotted gum and Angophoras are very attractive to native bees
Grevilleas: Many Grevilleas such as Grevillea Moonlight provide good nectar for bees.
Hibbertia scandens: The Common Teddy Bear Bee and the Common Blue Banded Bee love buzzing the flowers of Hibbertia scandens.
Leptospermum polygalifolium - Lemon Scented Tea Tree: Leptospermum species are in the 'top ten' list in Native Bees of the Sydney Region – A Field Guide.
Scaevola humilis - Fan Flower: Many small native bees and leafcutters visit these flowers.
Senna clavigera: The Common Teddy Bear Bee, the Common Blue Banded Bee and the Emerald Homalictus buzz the flowers of this bush. Leafcutters also clip pieces of the leaves for their nests. Long flowering period.
Thryptomene saxicola FC Payne: This graceful winter flowering shrub attracts stingless bees and other native bees.
Westringia fruticosa - Coast Rosemary: Westringia is also in the 'top ten' list in Native Bees of the Sydney Region – A Field Guide. It flowers over a long period and is tough and reliable.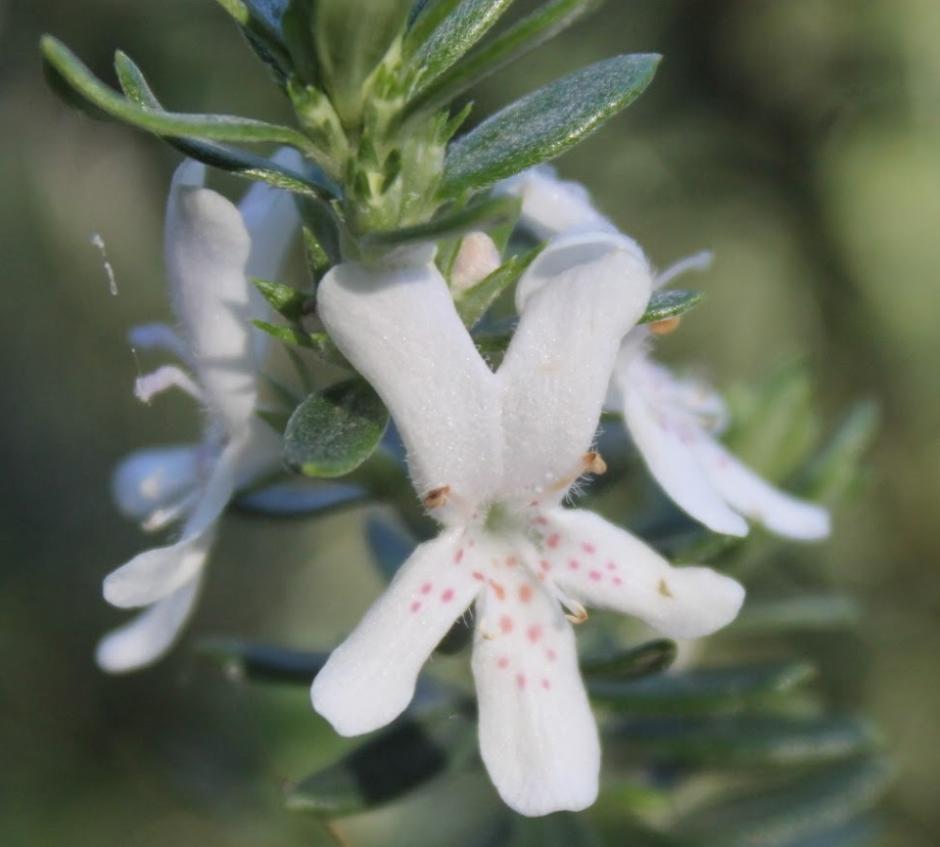 Coastal or Native Rosemary (Westringia fruticosa)
Autumn is a great month for planting, as temperatures drop and the harsh summer sun eases but the soil is still warm enough to promote plant growth. Now is the time to sow seeds for Spring, especially for Winter or Spring flowering annuals, as well as all your Winter veggies.

Here's a few more tips to help the bees along in your garden with just few simple steps:
Choose pollinator-friendly species, such as thistles, lavender and oregano, for your garden.
Ensure there is always something in flower, from early Spring to late Autumn and onwards into Winter.
Mow the lawn less often, even just in a small patch, as this allows dandelions, clovers and other plants to flower. Autumn is a great time to ease off on the mowing as the grass won't be growing as quickly as it does in mid-Summer.
Avoid pesticides. Pollinators can ingest these poisons when they feed from flowers.
Cover as much of your garden as possible in flowery borders and natural lawns, rather than paving and decking.
Pots, hanging baskets and window boxes can further supplement the food supply.
Autumn is also a great time to make mulch that will make your soil richer and help support healthier plants. A mulch bin or a worm farm is an investment that brings big dividends long term.
You can visit the Green Life Garden Centre at Johnson Brothers Hardware Mitre 10 at Mona Vale for all your plants and there's also some great specials in the current catalogue, available until March 13, to save you time in traffic and money= more time in the garden!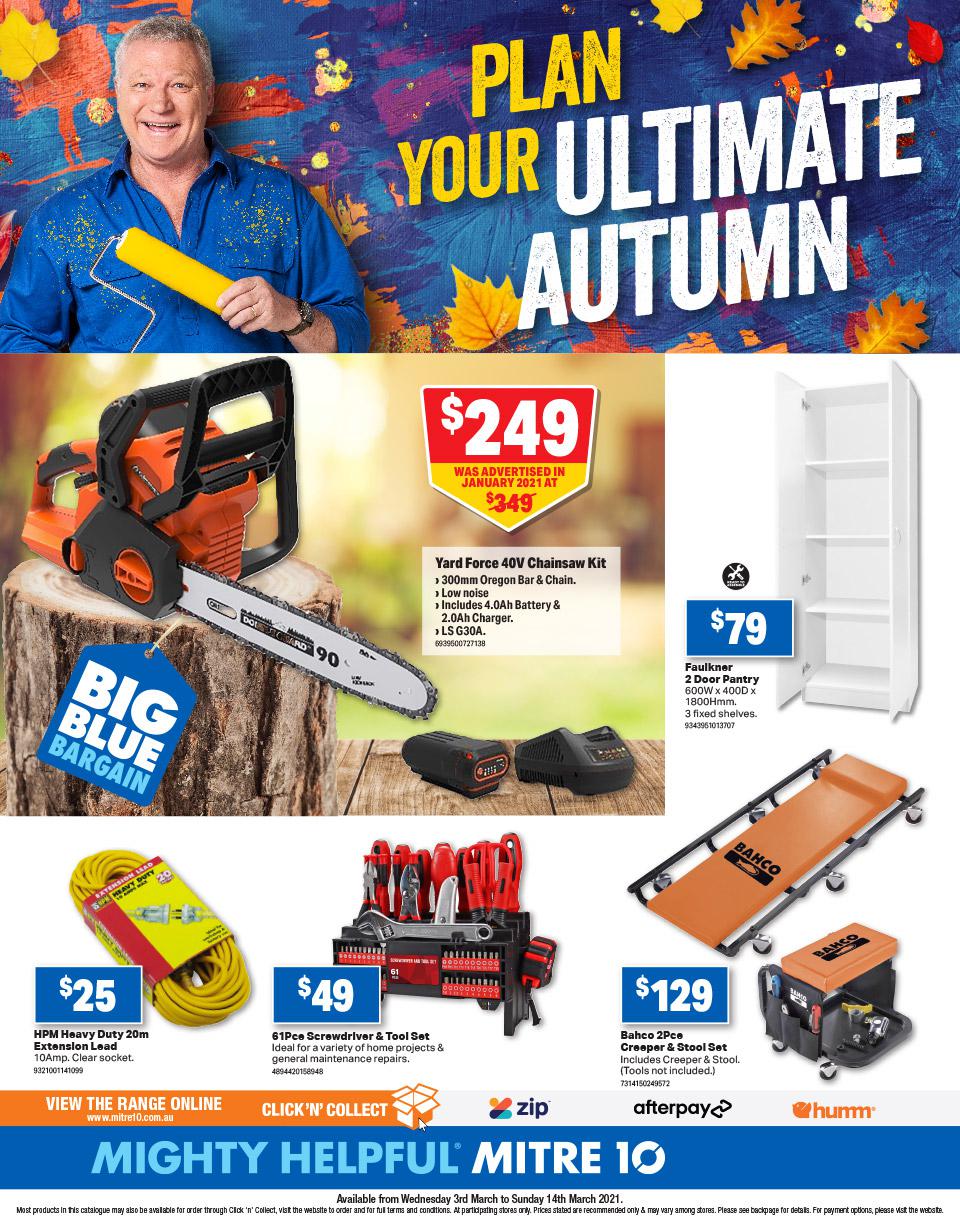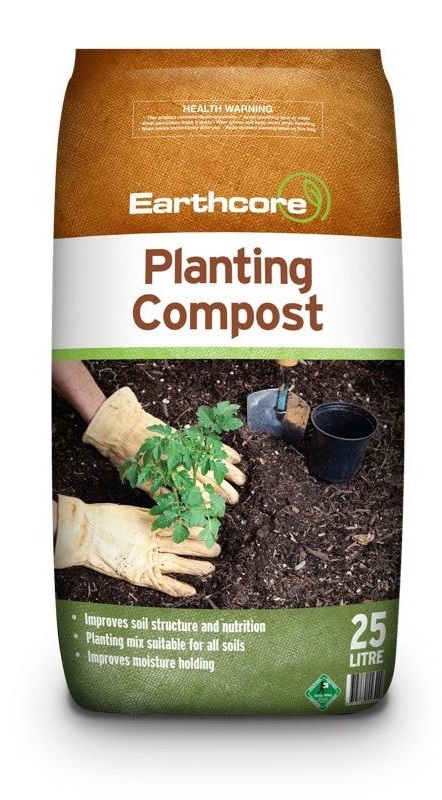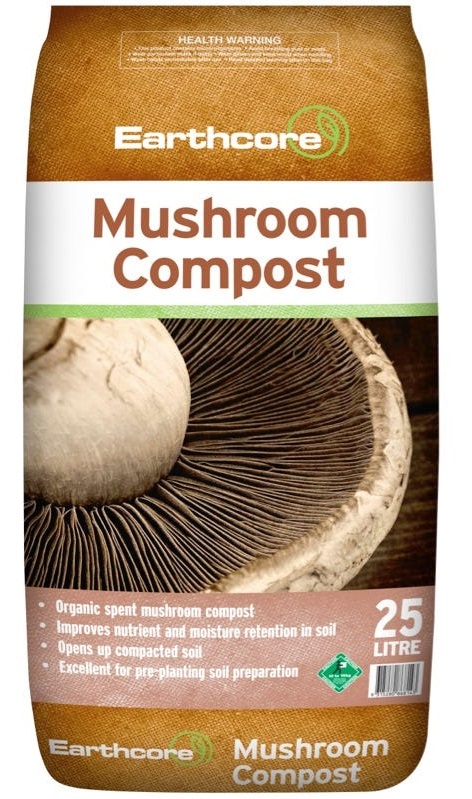 Earthcore Planting Compost and Earthcore Mushroom Compost - both currently $6.00
Tumbleweed Compost Bin 240L Kit: $149.00
Includes: Tumbleweed 240L Compost Bin Bundle, 1 x Tumbleweed 240L Compost Bin, 1 x Tumbleweed Premium Compost Accelerator, 1 x Tumbleweed Compost Blanket, 1 x Tumbleweed Compost Aerator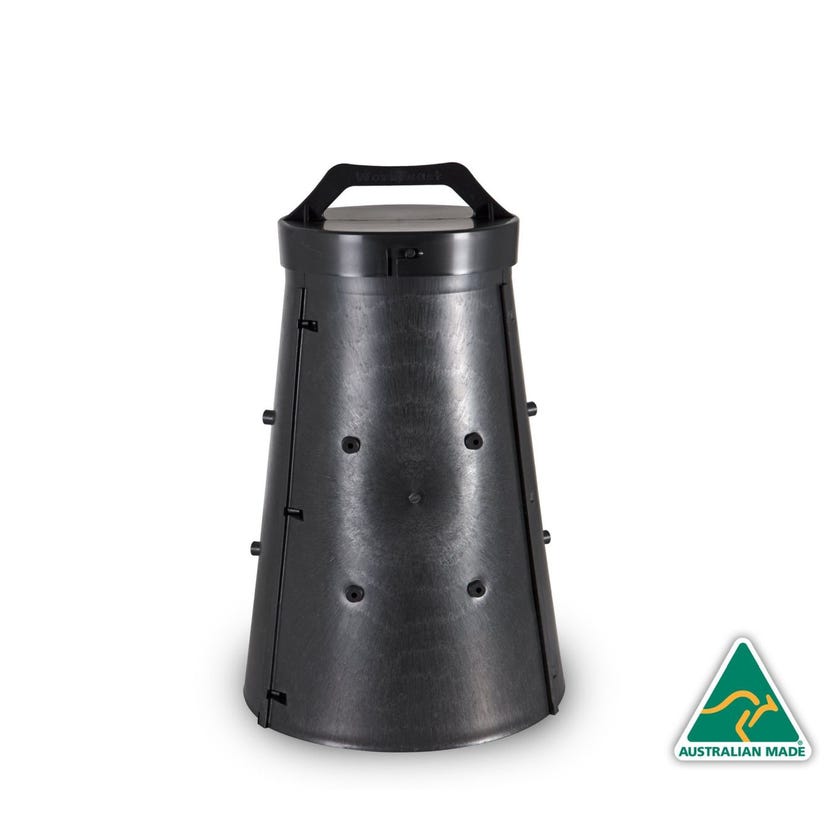 Tumbleweed Worm Farm Kit: $55.00
Worm Feast Bundle Deal; 1 x Worm Feast Worm Farm, 1 x Worm Farm Bedding Block, 1 x Worm Farm & Compost Conditioner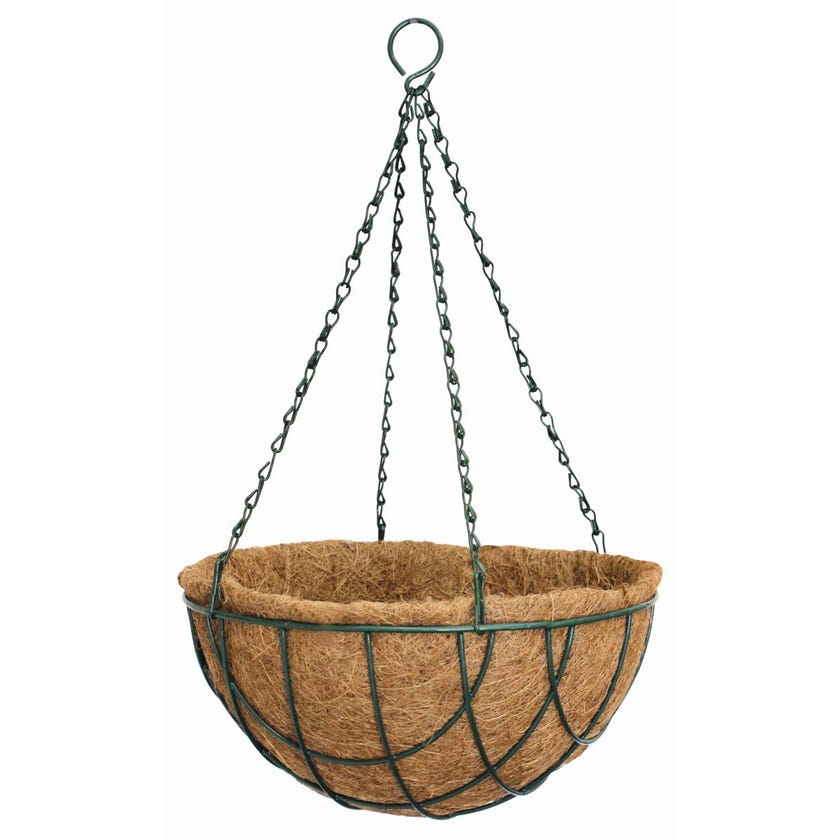 Lattice Wire Hanging Basket Green 40cm: $18.05
Perfect for creating beautiful floral and plant arrangements in your garden or on your balcony. Low maintenance. Strong metal chain. Sturdy construction.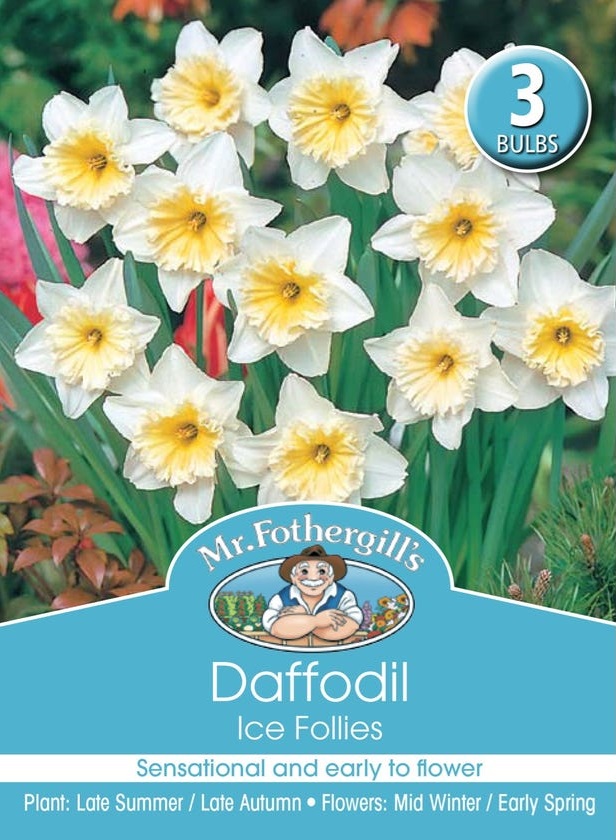 Mr Fothergill's Bulbs Daffodil Ice Follies 3 Bulbs: $6.50
Plant in Autumn/Early Winter. Flowers in Spring.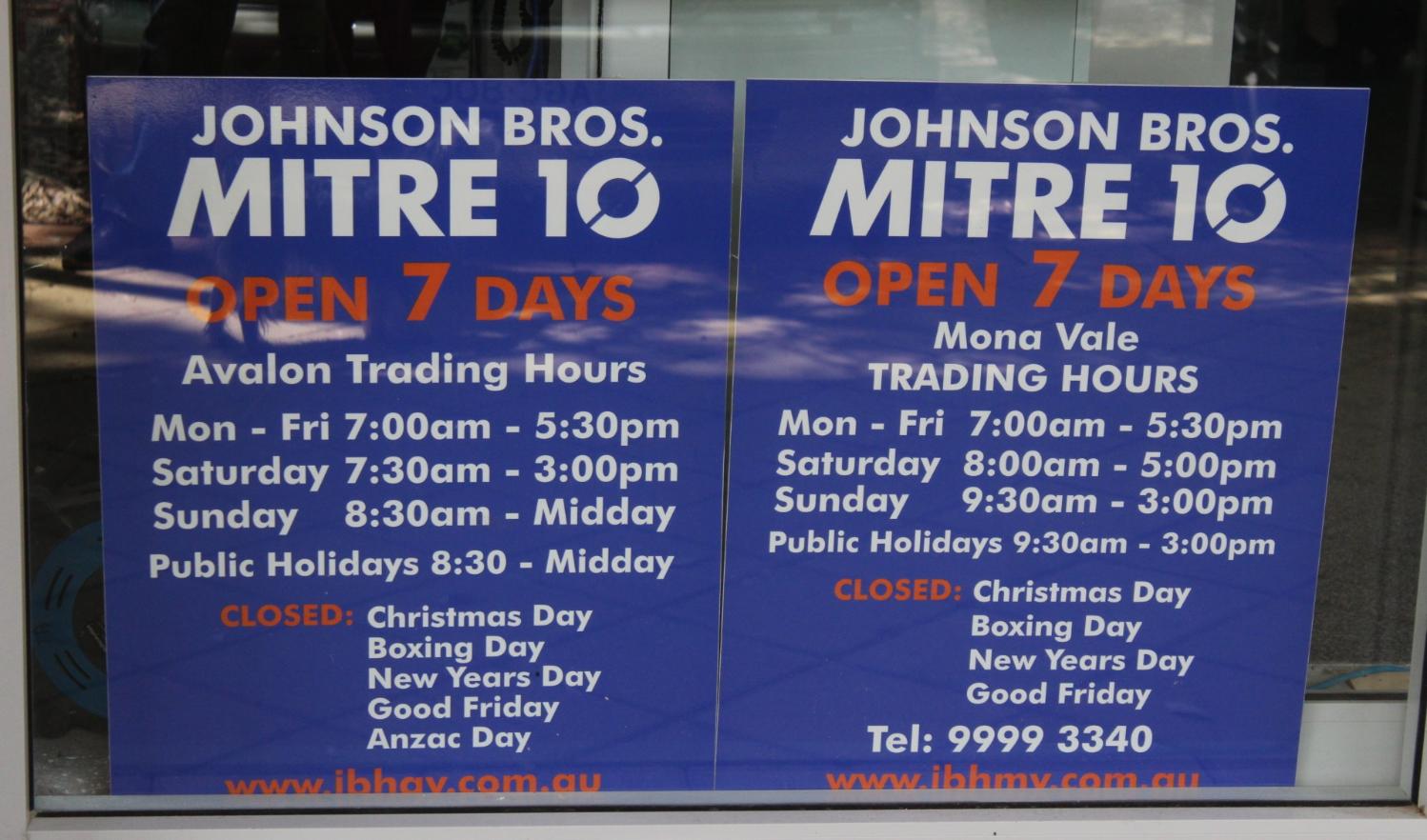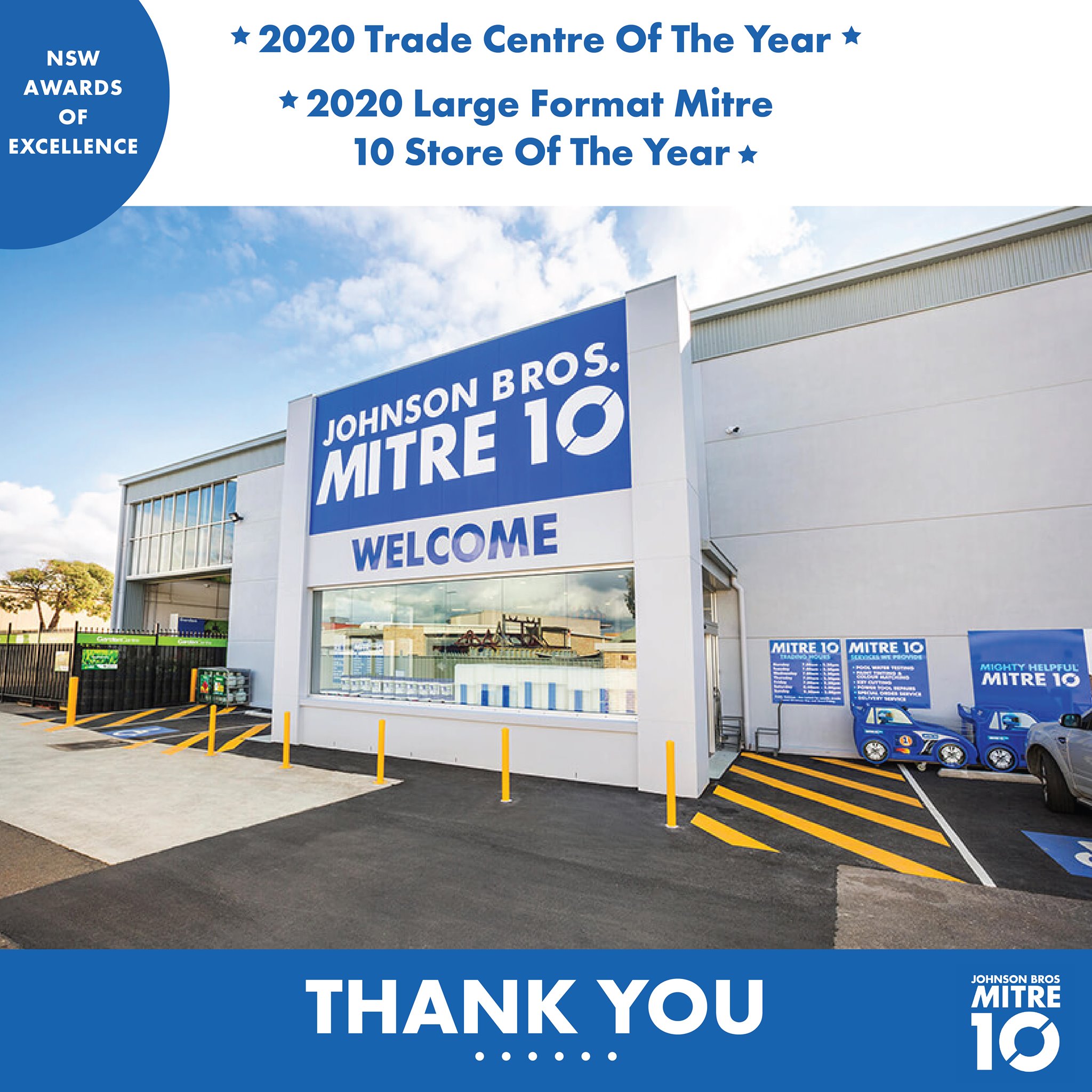 We want to thank all of you for supporting and trusting us through this 2020, without you we could not be receiving these two important awards.
Thank you for being our customer and thanks to all our great staff for making this possible especially though this full of surprises year.
Johnson Brothers Mitre 10 Update: Shop Online Options
Intending to keep our customers and staff safe, we present some additional ways for both our retail and trade customers to do business with us.
Trade and Retail Pick Up
Express Pick up Mona Vale
- Call Johnson Bros Mitre 10 Mona Vale, and we will pick & pack your order and have it ready for you to pick up in 2 hours. (Stocked Lines Only)
- Drive into our undercover Trade Drive-Thru area at 73 Bassett St Mona Vale, and your order will be ready for pick-up.
- Our team members will help you with your load and finalise payment/paperwork
Express Pick up Avalon
- Call Johnson Bros Mitre 10 Avalon, and we will pick & pack your order and have it ready for you to pick up in 2 hours. (Stocked Lines Only)
- Drive into our back lane off Bellevue Avenue, and your order will be ready for pick-up.
- Our team members will help you with your load and finalise payment/paperwork
Online Retail Stores Go Live
We've launched two eCommerce sites offering 2hr pick up in-store and flat rate delivery options on the northern beaches*.
Jbhmv.com.au (Mona Vale)
Jbhav.com.au (Avalon)
With the ability to leave the product on your doorstep, this provides an option of an entirely contactless transaction.
*Flat rate delivery is not available to trade sales, building supplies and trade quantities
** The stock availability is updated nightly, which may mean the stock is unavailable when the order is placed
Trade Delivery to Site
Maybe not new, but certainly worth a mention again!
We can get almost anything delivered quickly onto site!
As always ring the trade desk direct on 9999 0333 and let them know what you need!
Final Thought
Like everyone, we have found ourselves in a new and uncertain environment, but we're setting up (and digging in) for the long haul!
We want to acknowledge that the decision to retain over 120 staff and meet any future challenges head-on, could not have happened without the continued support you provide us as customers.
Thank you and stay safe,
The Johnson Family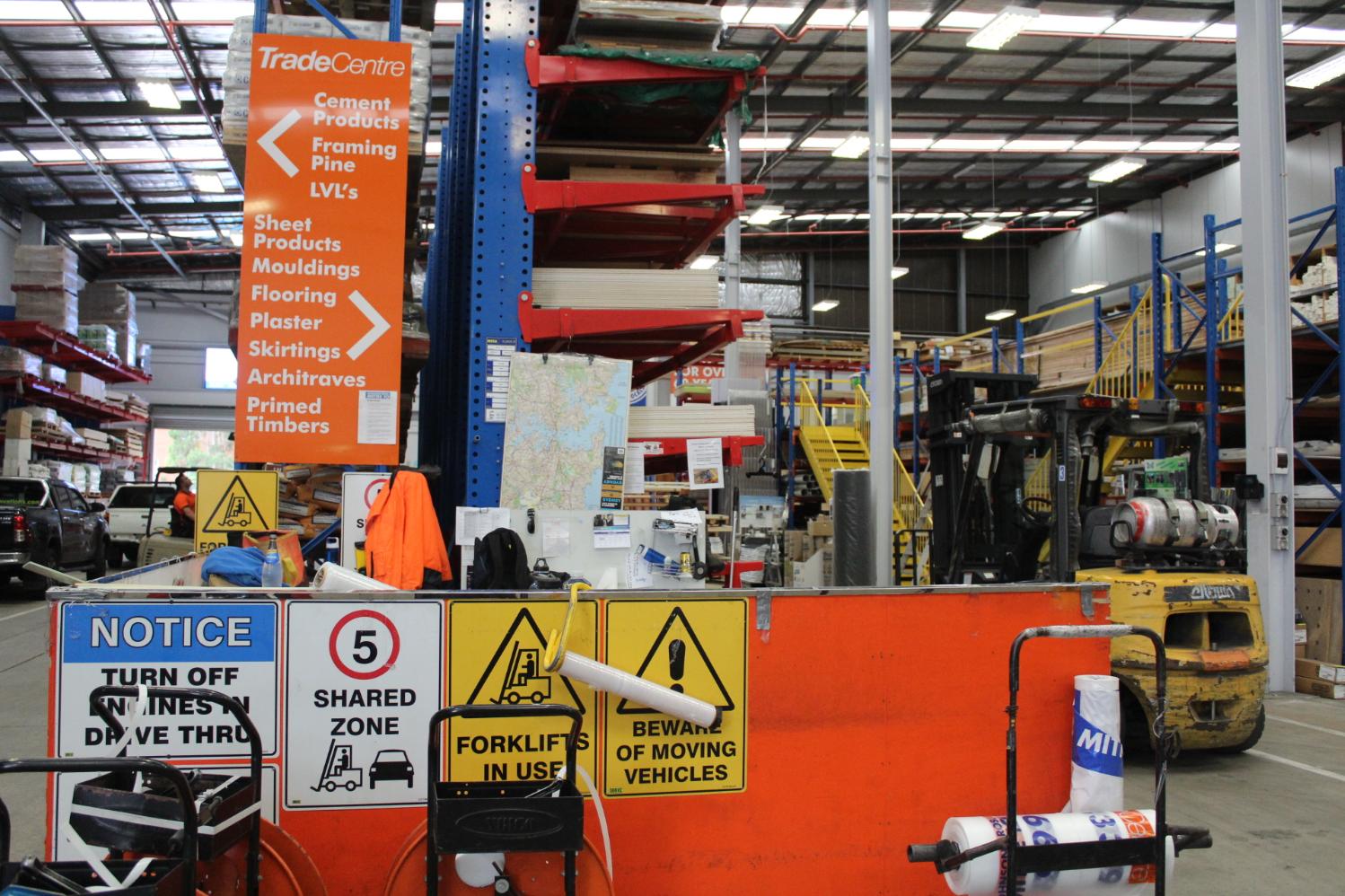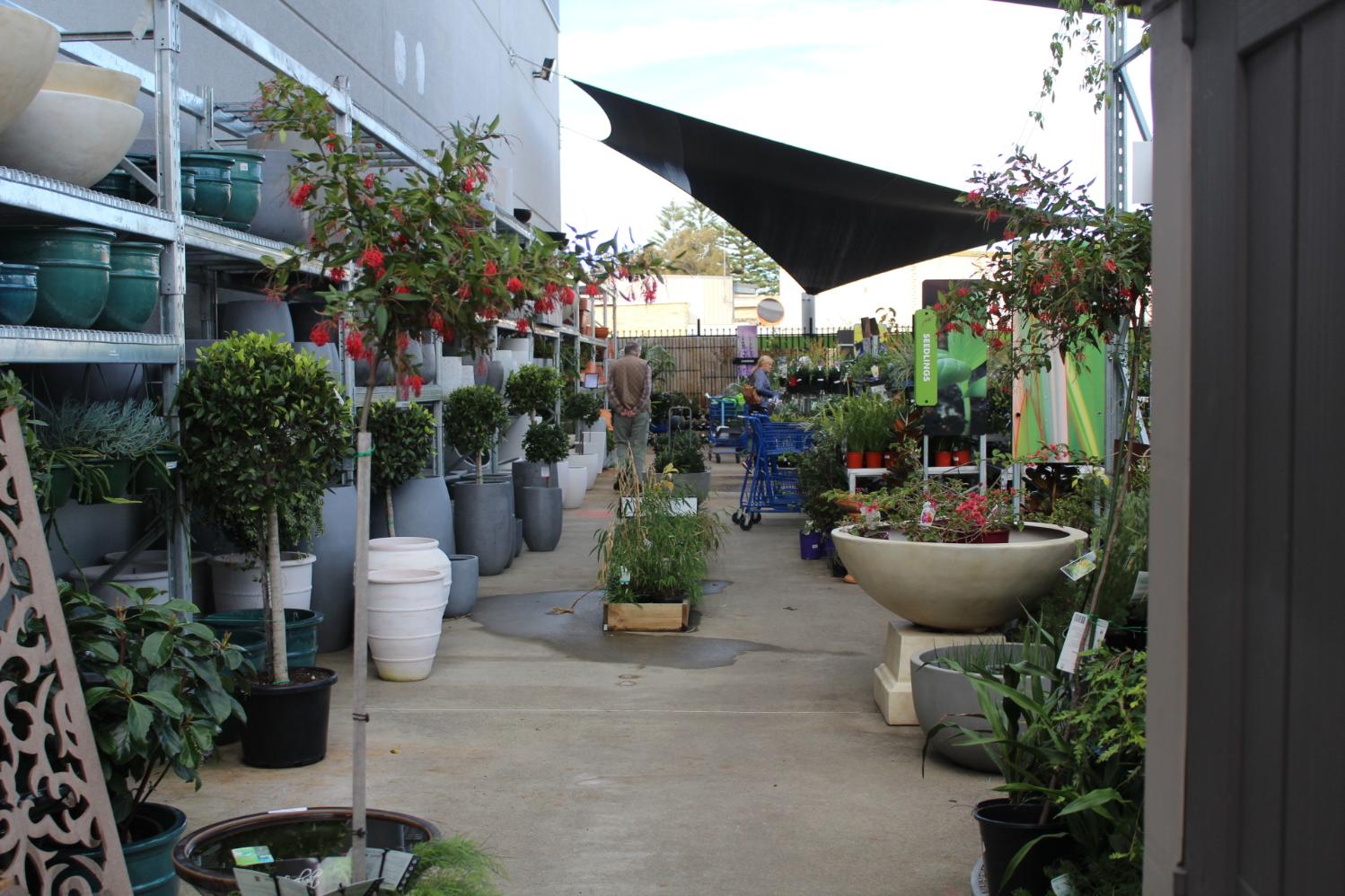 Green Life Garden Centre at Johnson Brothers Mona Vale has a great stock of seedlings, native and other plants and all you need to get gardening in brilliant Autumn weather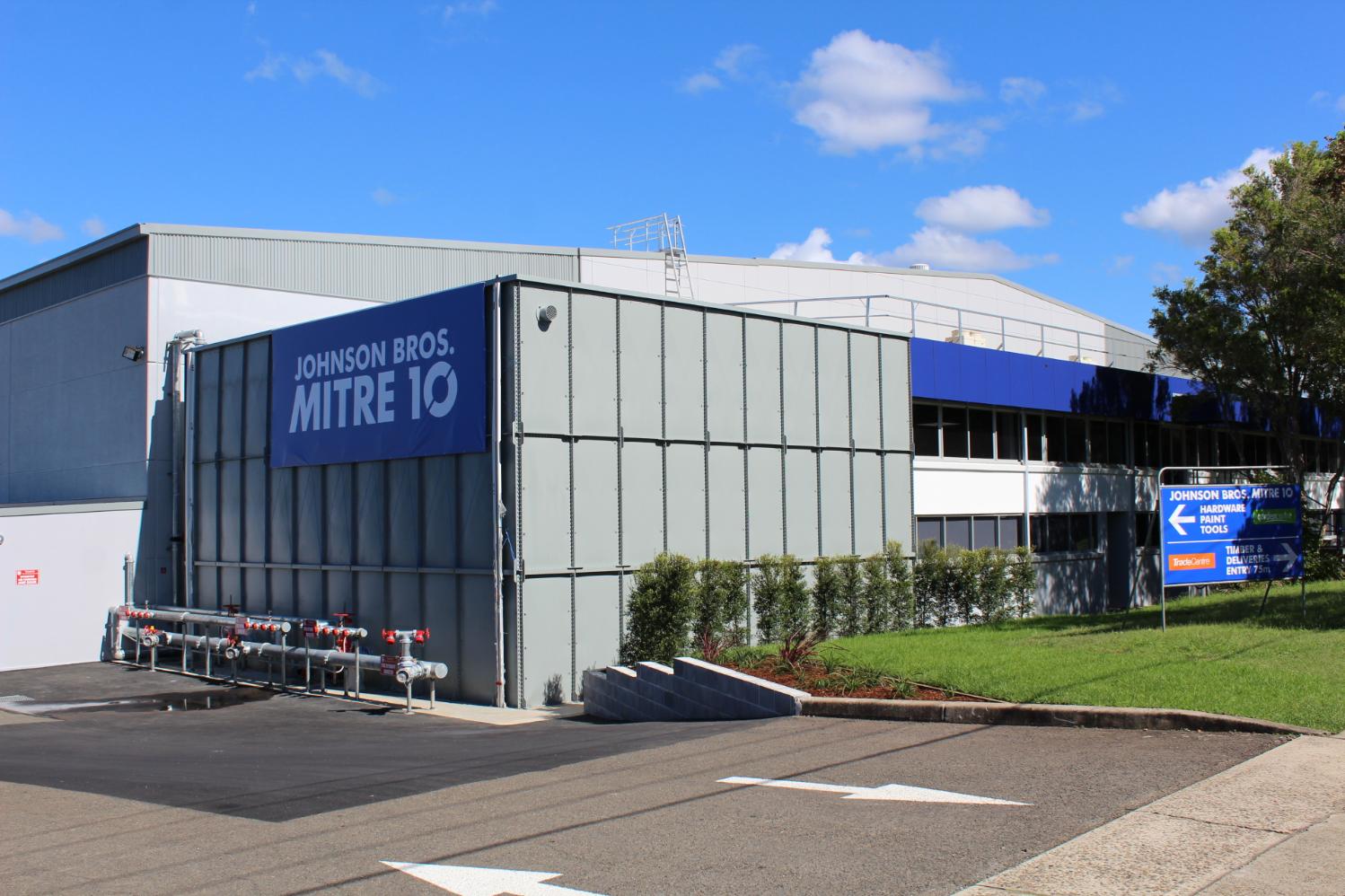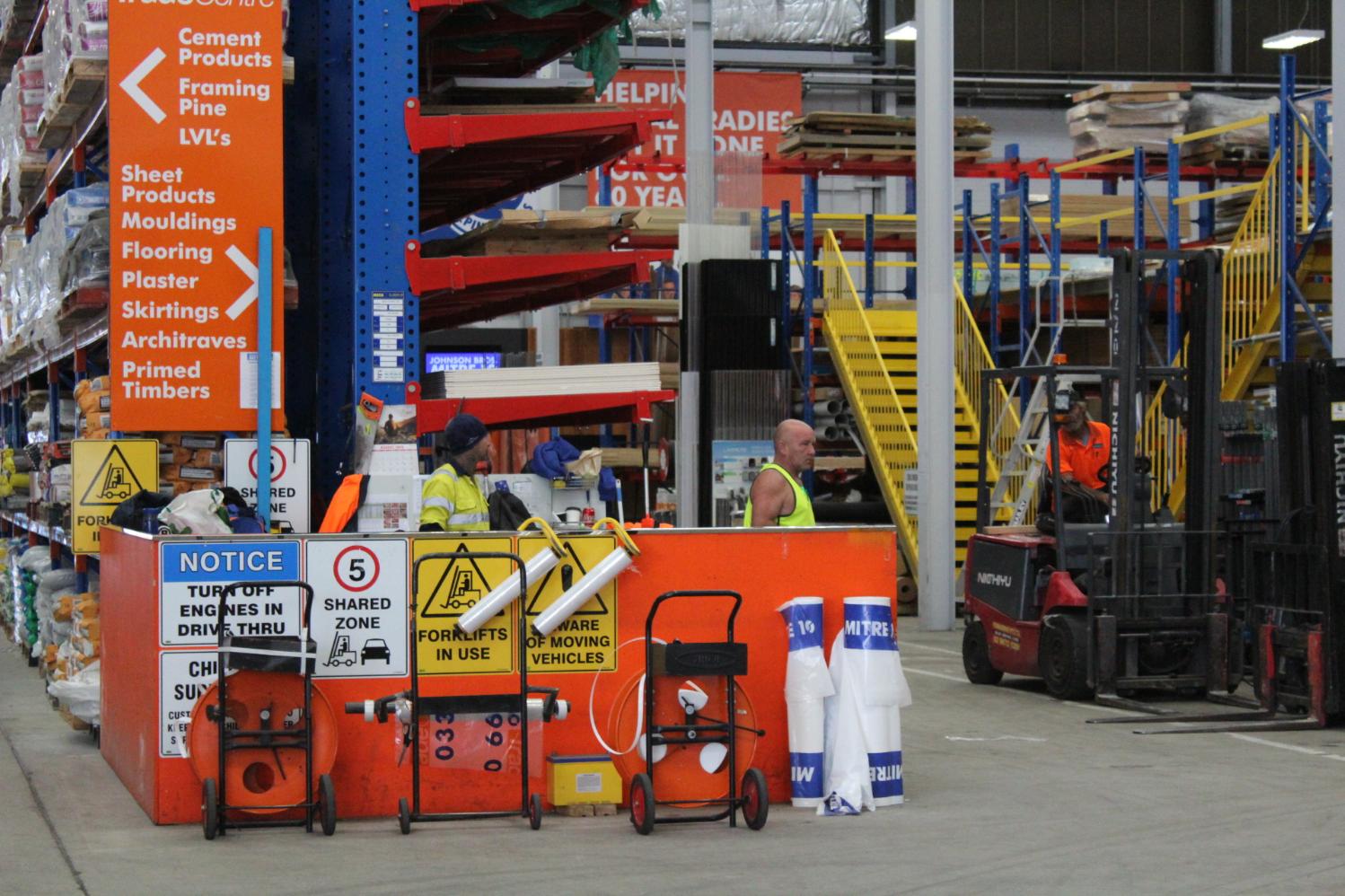 Johnson Brothers Mitre 10 Trade Centre at Mona Vale - everything you need under one roof.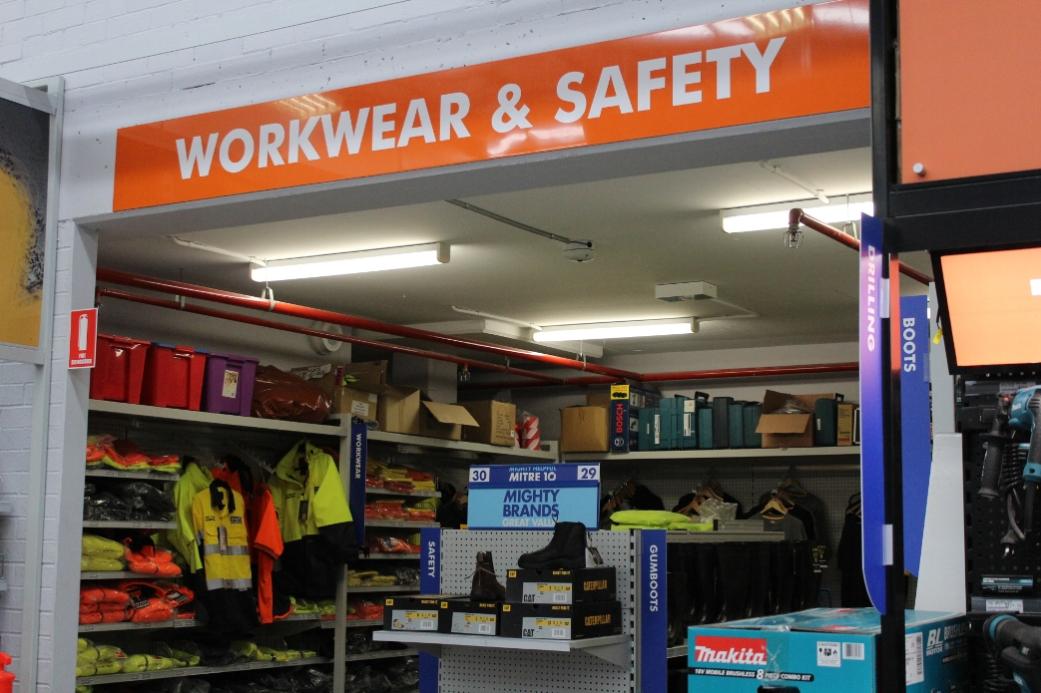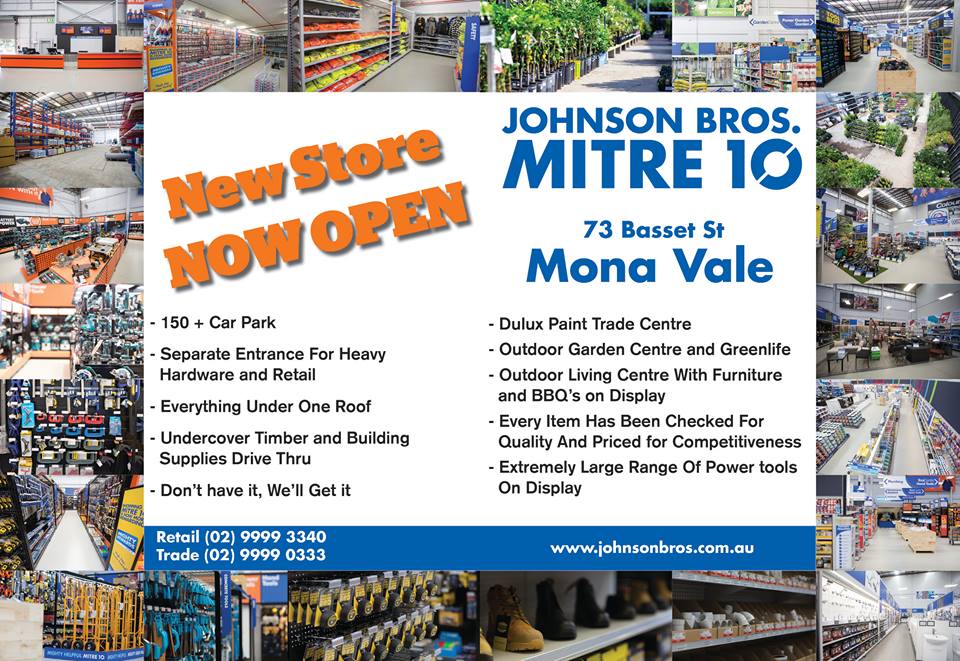 Johnson Brothers Mitre 10 New Store
73 Bassett Street
Mona Vale - Online Store: Jbhmv.Com.Au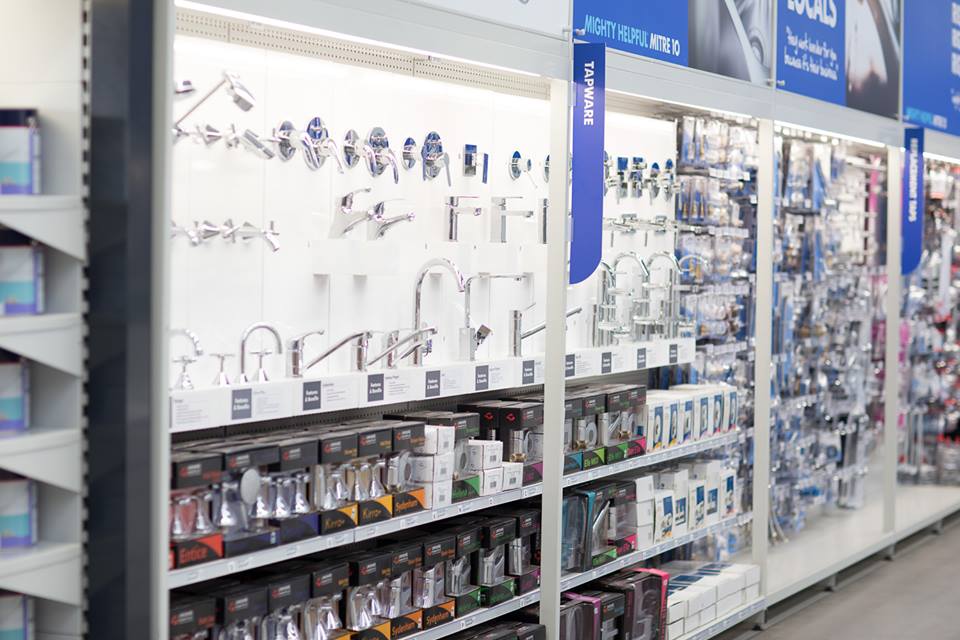 Products advice is available from the trained friendly staff at Narrabeen, Mona Vale and Avalon Johnson Brothers Mitre 10.
Click on logo to visit Johnson Brothers Mitre 10 website
Johnson Bros Mitre 10 - Avalon (02) 9918 3315
Johnson Bros Mitre 10 - Mona Vale (02) 9999 3340
JBH Timber & Building Supplies (02) 9999 0333
JBH Fencing & Landscape Supplies (02) 9970 6333
www.johnsonbros.com.au Online store: jbhmv.com.au

John, Bob and Robert Johnson, 2013 - photo by A J Guesdon.
Important
All information and tips in this publication are of a general nature only and neither Johnson Brothers Mitre 10 or Pittwater Online News does not warrant the accuracy or completeness of the information and tips in this publication. This publication is not intended to be a substitute for expert advice.
Johnson Brothers Mitre 10
advises you to always consult an experienced and qualified person when undertaking jobs of this kind (including consulting a qualified tradesperson such as an electrician or plumber where relevant expert services are required).
You should also consider any safety precautions that may be necessary when undertaking the work described in this publication (including wearing any necessary safety equipment such as safety glasses, goggles or ear protectors or hard hats). The information and tips in this publication are provided on the basis that
Johnson Brothers Mitre 10
and
Pittwater Online News
excludes all liability for any loss or damage which is suffered or incurred (including, but not limited to, indirect and consequential loss or damage and whether or not such loss or damage could have been foreseen) for any personal injury or damage to property whatsoever resulting from the use of the information and tips in this publication.
Pittwater Online News and
Johnson Brothers Mitre 10
also advises there may be laws, regulations or by-laws with which you must comply when undertaking the work described in this publication. You should obtain all necessary permissions and permits from council and/or any other relevant statutory body or authority before carrying out any work. Major projects published in this publication always list these and/orlinks to where you may research what your own project requires to meet regulations.