July 19 - 25, 2020: Issue 458
DIY - A Job For Life: Landscape Gardener Apprenticeship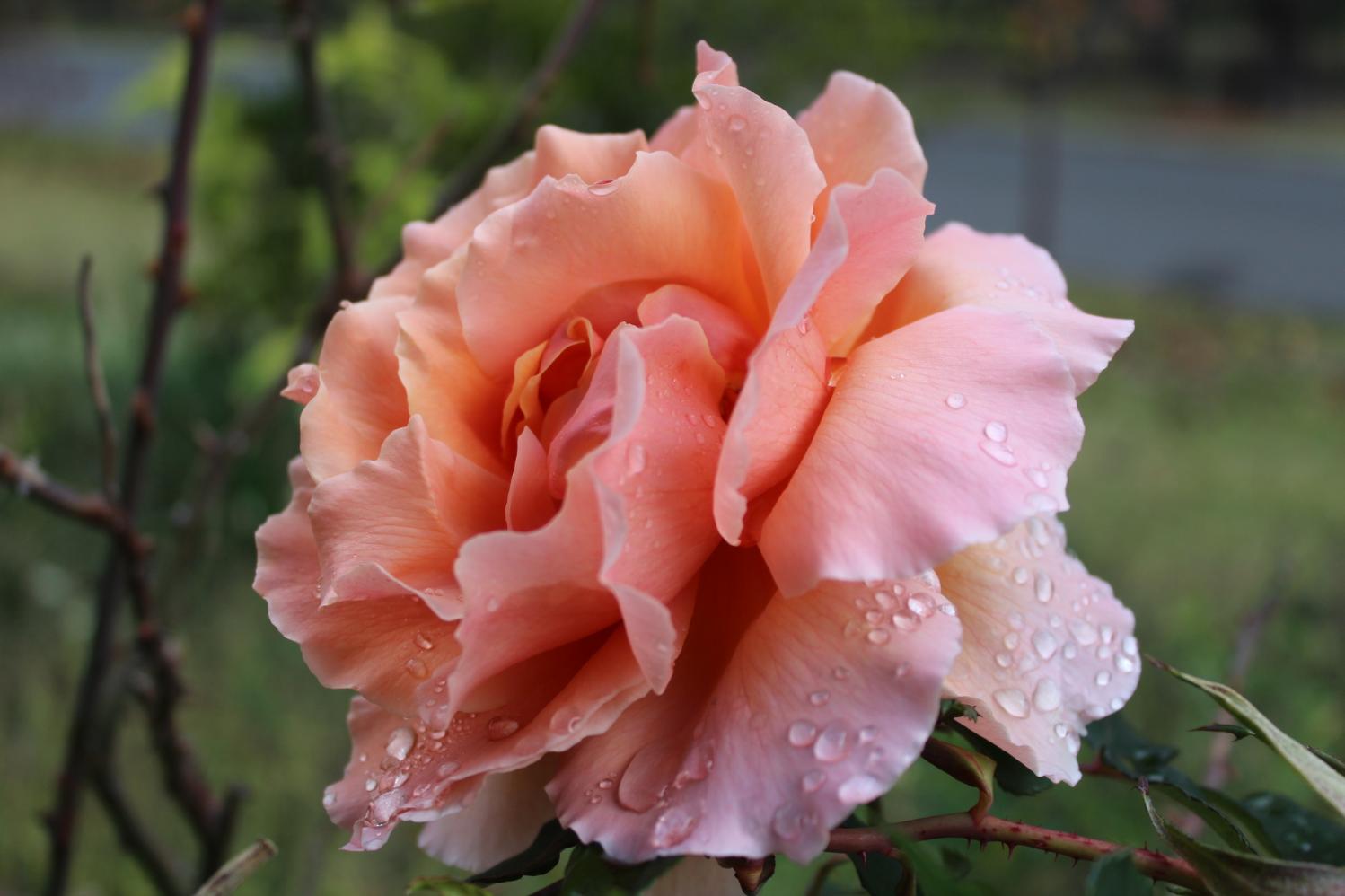 Above: Rose 'Just Joey', is an apricot blend hybrid tea rose cultivar, bred by Roger Pawsey and named in honour of his wife, Joanna. The plant was introduced into the United Kingdom by
Cants of Colchester
rose growers in 1972. 'Just Joey' was inducted into the Rose Hall of Fame as "World's Favourite Rose" in 1994. Just one of the areas of plants you may explore or venture into after qualifying.
CERTIFICATE III IN LANDSCAPE CONSTRUCTION
National Course Code: AHC30916
Overview
The nationally recognised Certificate III in Landscape Construction will pave the way for your career in landscaping to take shape. You will gain a range of trade skills, build a strong foundation of landscaping theory and hands-on knowledge and learn to transform a plain space into a natural oasis.
LEARN NEW SKILLS
Through theoretical and practical course work, you will learn to:
Construct landscape features
Use concrete, stone, bricks and blocks
Understand soil and plant profiles
Install drainage systems
Cost, plan and set out a site for a project
Establish turf
Apply chemicals
DEVELOP YOUR TALENT
Develop the personal attributes that will help you get ahead:
A desire to work outdoors
The ability to get your hands dirty
Effective communication
Attention to detail
ACHIEVE YOUR GOALS
Completing this course will provide you with:
A nationally recognised qualification at Certificate III level
Skills and knowledge to start your own sole trader business
Career opportunities:
GROW YOUR CAREER
Design a career that suits your landscaping aspirations:
Diploma of Landscape Design
Certificate IV in Horticulture
Diploma of Horticulture
INDUSTRY DEMAND
The gardening and landscaping industry in Australia is forecast to grow due to population rises and the increasing trend of outsourcing services. The Certificate III in Landscape construction ensures you have the skills and knowledge to keep up with the demand for managed landscapes and green living spaces.
Apprenticeship Study available at Ryde TAFE - duration: Part-time day - 3 years
Landscapers and groundskeepers do pretty much anything that involves a yard: raking, mowing, trimming, planting, digging, mulching and all sorts of other fun things. It's a landscaper's job to make every yard they touch. Landscape Gardeners are responsible for the cultivation and care of the landscaping and grounds surrounding a business or building. They are involved in planting flowers, mowing, pulling weeds, repairing structures, and maintaining the exterior of a building. Gardening includes such activities as pest control, where landscaping is more focused on aesthetics.
Landscaping is a more professional way of gardening in its design and the construction of ponds, sculptures or topiaries. Landscape design is the art of organising and enriching outdoor space with plants and structures for aesthetic and/or practical purposes.
Larger scale projects could include public gardens or recreational areas.
Landscapers design gardens usually in larger outdoor areas. Landscaping is generally undertaken by paid designers or architects who concentrate not just on the plants but also on the addition of sculptures and water features taking in to account texture, colour and flow of the space to suit a specific purpose.
Gardens can vary from a simple arrangement of plants to rock gardens. Gardening can be very specialised with one type of plant or fruit or tree to a mix of plants. There are a variety of gardens to become involved in once initial qualification have been met; wet gardens, which is growing water plants or plants around ponds; rock gardens that use the elevation created by rocks to place plants in and around the rocks.
In fact, once you commence fulfilling your love of the great outdoors and how to work in it, you may find you wish to learn more and more and more. Example:
Holly Builds A Blooming Great Career: Apprenticeships 2020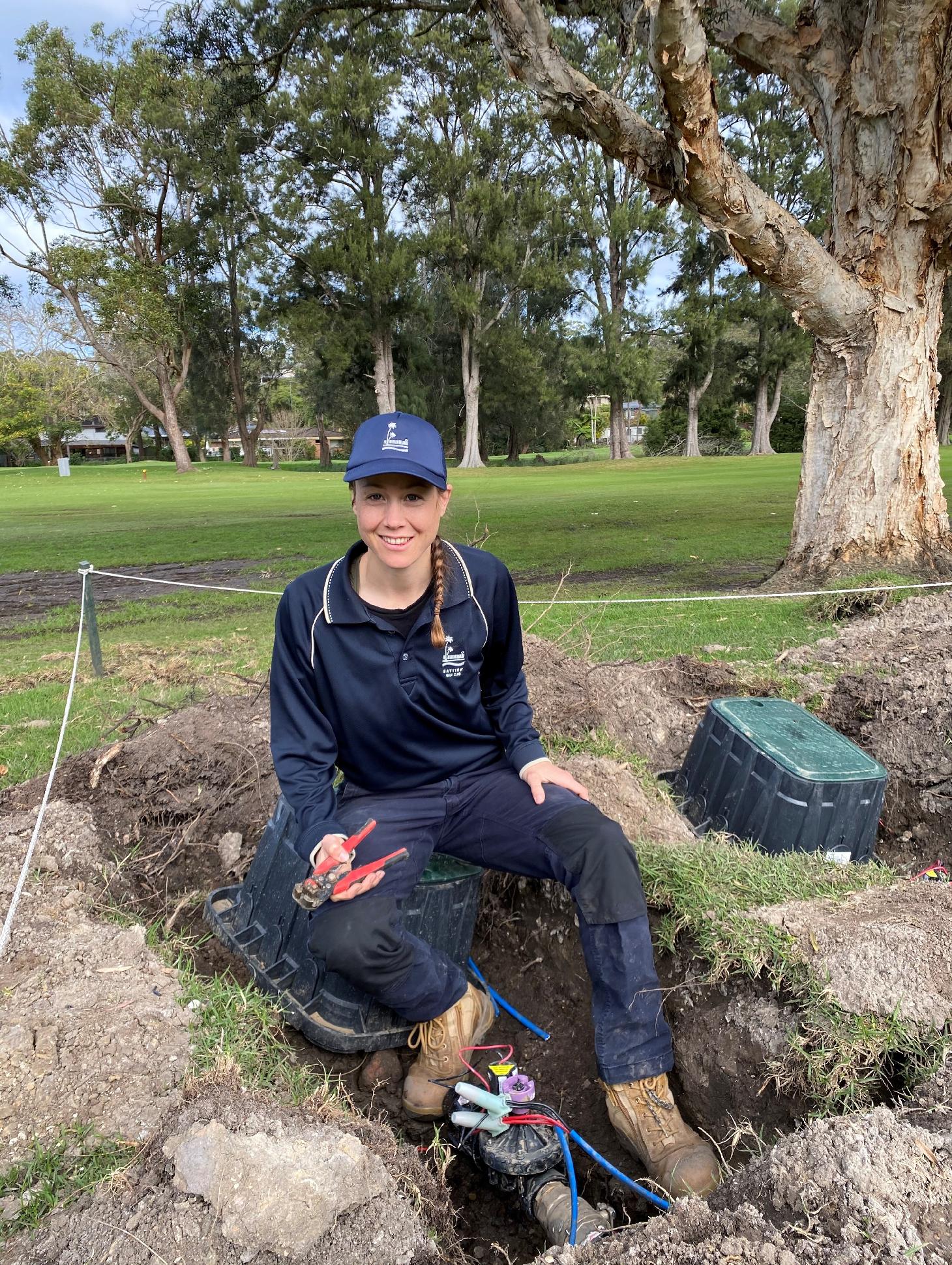 TAFE NSW graduate Holly Ross is calling on other women to buck the trend and pursue a blooming great landscaping career.

According to Job Outlook, the number of people working as landscape gardeners grew very strongly over the years 2011-2016, however only 5% of landscape gardeners are female.
An exception to the rule, Holly said she already had a burgeoning career in the equine industry but felt she wanted a new challenge and needed new skills to help her along the way.
"I had achieved my dream job at a young age and was no longer challenged. I liked the construction side of farm work and had always enjoyed working in the gardens as well. Most high equine businesses have elaborate gardens that need upkeep for showcasing their horses," Holly said.
"I wanted a broader range of practical skills for future projects that weren't solely tailored to the equine industry. Once I discovered I could study Landscape Construction at TAFE NSW, I knew it would be the perfect fit."
Holly relaunched her career by securing an apprenticeship with a landscape design company and commenced the Certificate III Landscape Construction at TAFE NSW Ryde to help her grow her skills.
Holly said, "The best thing about studying at TAFE NSW Ryde is that there are many green spaces where students are able to complete hands-on projects and build their skills. I felt a sense of achievement completing these projects as I knew other students on campus would benefit from and enjoy the spaces I had helped to design."
Now working at Bayview Golf Club in Mona Vale, Holly says she enjoys putting the horticultural and landscaping skills she gained at TAFE NSW into practice developing the course and maintaining the gardens and is encouraging more women to become trade qualified.
"I really want to encourage others to pursue an apprenticeship and specifically to boost confidence in women to follow their passion and pursue a trade.
"I am proud to say I am a tradesperson now, but it doesn't stop there. I intend to return to TAFE NSW soon to progress my studies further in other areas, developing more skills and broadening my knowledge. The options are endless."
With the NSW Government investing over $285 million to fund the qualification fees for 100,000 new apprentices from 1 July 2018, there's never been a better time to apply for a fee-free apprenticeship in NSW.
To find out more about studying landscape and horticulture at TAFE NSW in Semester 2 visit www.tafensw.edu.au or call 131 601.
Landscaping Tools List
Landscaping tools are essential instruments for Landscapers and other Horticultural professionals. Landscaping and gardening tools will help you to create vibrant gardens and landscapes that add value to those places you work in and improve the quality of life and well-being of all who visit or live there - so invest in quality yourself save up and get high-quality tools that are built to last and built to work - that way you should get a lifetime of work out of them and although they may cost more to begin with they will, in lasting longer, prove a lot less expensive over time.
Invest in tools with wood or coated-metal handles, as they'll be reliable but not too heavy - and if choosing a wood handle, choose those made from wood with a close grain, as the tighter the grain, the stronger the wood. Those in the industry advise that long-handled tools with "D" shaped handles are easier on your hands and wrists, or try them out ion the store to see what feels comfortable and workable for you.
The other point is to look after your tools - keep them out of the rain if they'll rust, sharpen them when they need it and oil them to protect against rust. If you need to invest in power tools, keep a record of what the serial numbers are and keep your warranties in that file too. It may seem a bit of paperwork you could forgo but if you want to start your own business, start from the beginning to keep your paperwork up to date as preparation for that great launch day.
Landscape Gardener Tools - Some suggestions;
For Digging:
Pointed and square-edged shovels: for turning loose earth
Spade: for digging up just about anything
Spading fork: square-tined implement that won't bend out of shape
Hoe: long-handled for cultivating; scuffle hoe for cutting weeds
Pick: for piercing
Mattock: for cutting and chopping roots
Hoses: 50-footers are standard, with a 1-inch diameter and cast reliable brass connectors
Dandelion tool: a chisel-like tool that can fit in your back pocket
For Cutting:
Pruners: with a sheath
Loppers: for chopping off heavy branches
Pruning saw: for getting in between branches
Hedge shears: the low-tech manual type for shap­ing topiaries, electric or gas shears for hedges
Commercial tool and blade sharpener: to keep cut­ting edges sharp
For Grading:
Lawn roller: a heavy device (usually filled with water) that are used to level lawns
Hand tamper: for compressing soil, gravel or crushed stone
Power tamper (aka Jumping Jack): the same as a hand tamper, but gas-powered
Vibratory plate compactor: for compacting soil on big jobs
For Measuring:
Sighting level: surveying instrument used to measure the angle of inclination between the user and a target
Tape measure: most useful in longer lengths like 100 feet
Measuring wheel: for taking onsite measurements
For Marking:
Marking paint applicator: a device used to put down lines on grass, concrete and various other surfaces
Chalk wheel: for drawing temporary lines
Flagging tape: for surveying, mapping, tagging and other marking applications
For General Usefulness:
Sledgehammer: long-handled, two-faced hammer used to drive stakes into the ground or for another heavy pounding
Single jack: a short-handled sledgehammer
Stake driver: hammer for driving tree stakes
Basic carpenter's tools: including hammers, hand saws, power saw, drill, level, square, plumb bob
Tools To Help You Do This Job
Items from Online Lists of Johnson Brothers Mitre 10 - you can order many items over the phone, details below - and from current Catalogue - valid Wed 15 Jul - Sun 26 Jul 2020.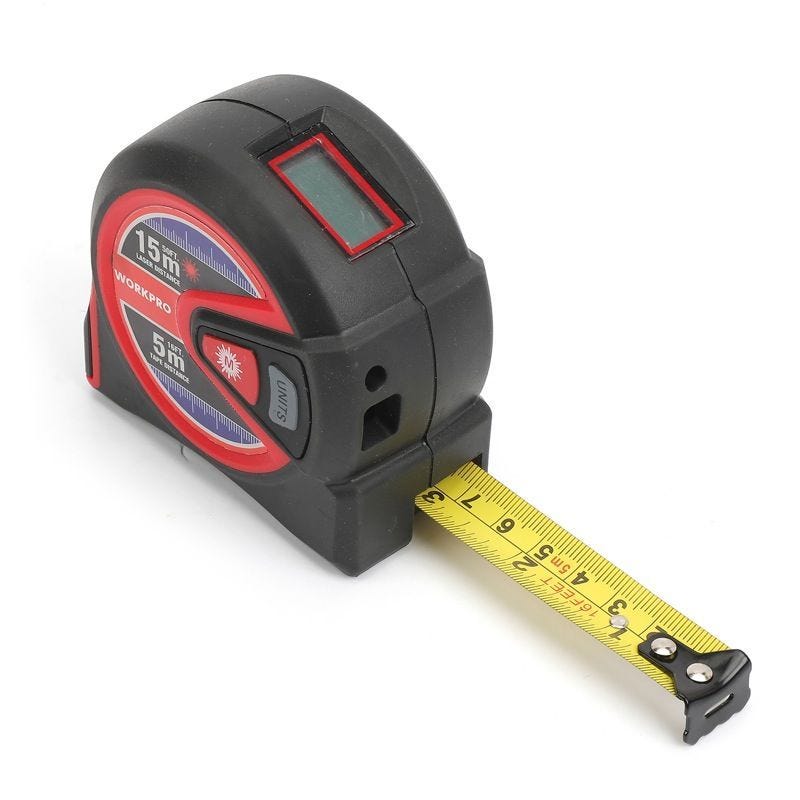 Workpro 2 In 1 Laser Tape Measure: $59.00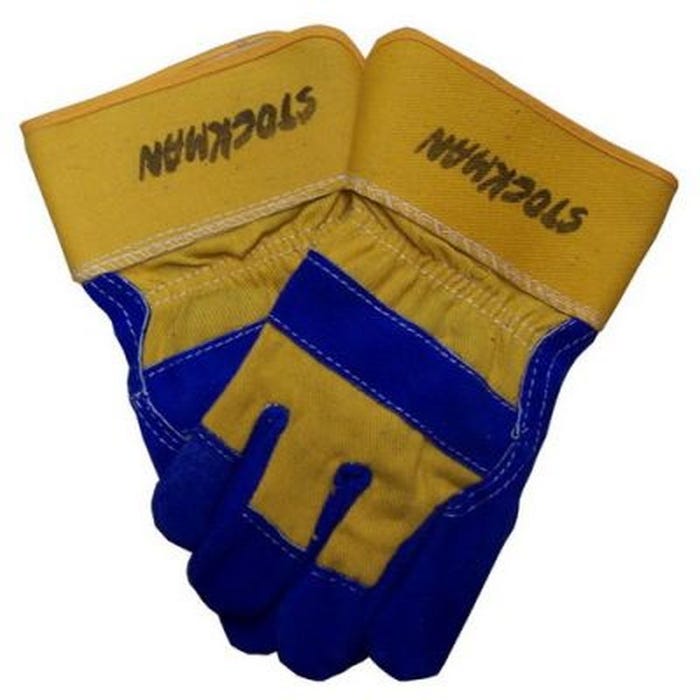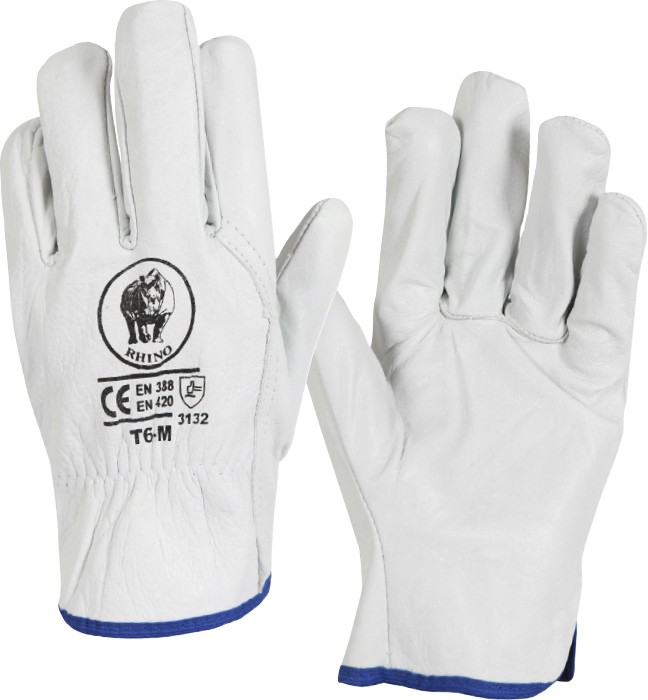 Glove Work Mens Premium Leather: $5.99 Rhino Riggers Contracting Gloves: $9.00 a pair - Elasticised cuff. Premium leather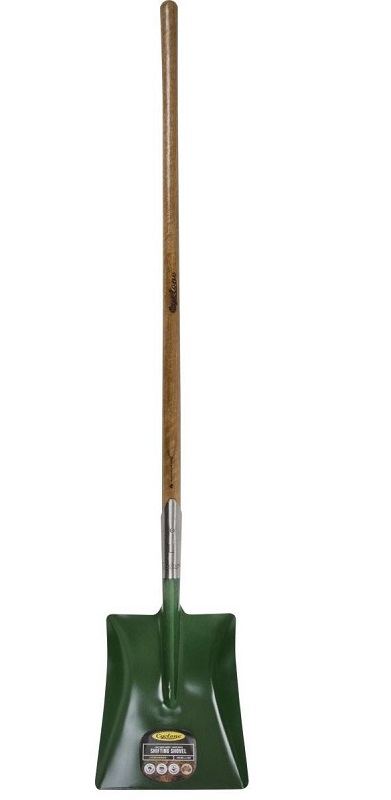 Spear & Jackson Square Mouth Shovel: $19.95 Cyclone Shovel Long Handle Square Mouth Medium: $60.50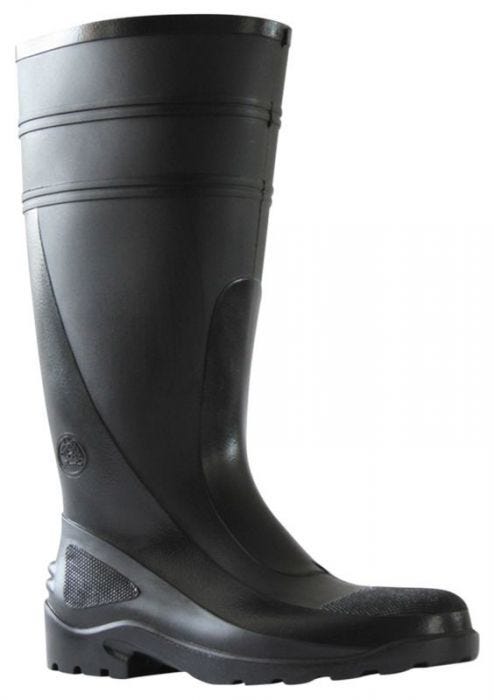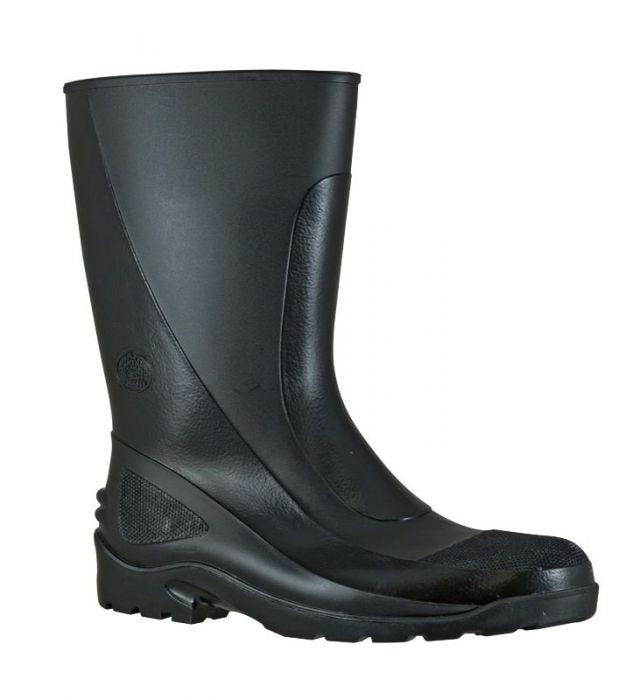 Bata Handyman Knee Length Gumboot: As low as $22.99 Bata Safety Gumboot: As low as $32.99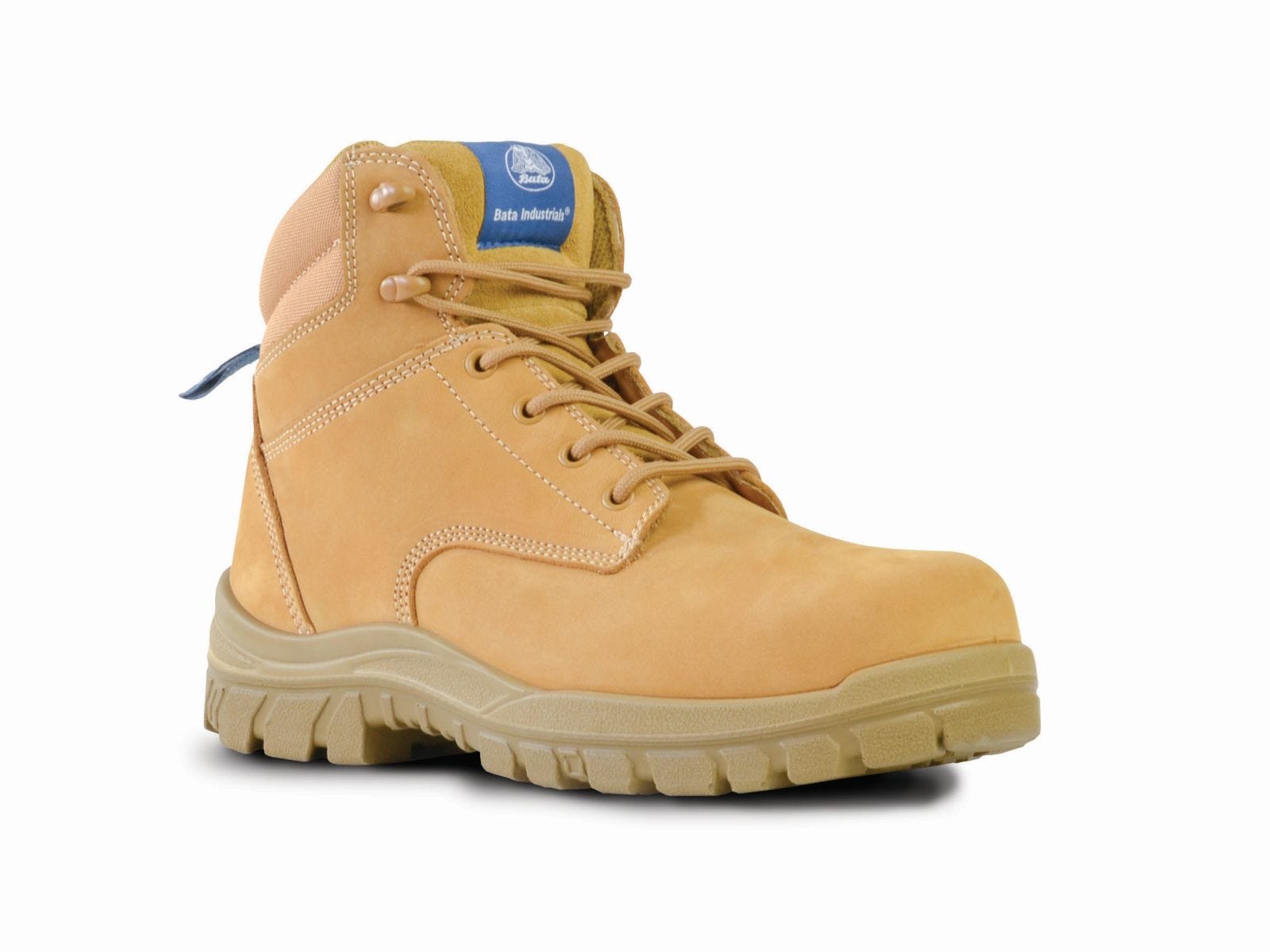 Bata Titan Steel Cap Nubuck Leather Boot: $99.00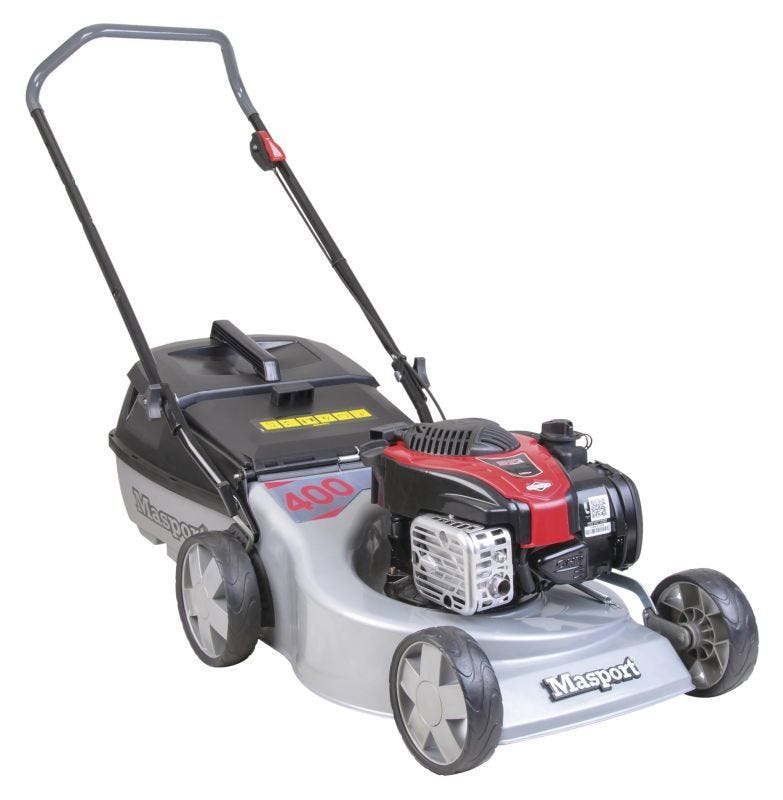 Masport Petrol Lawn Mower 400ST S18 140cc 4 Stroke: 479.00 -
Features; Cut & Catch. 2 Blade Disc System. 18" Steel Deck. RapidStart™ 4 stroke engine. 460mm (18") steel chassis. Mulch Ready - Mulch Plug available as optional extra. Front 175mm (7") and Rear 200mm (8") adjustable mono bearing wheels. Comfortable upturned upper handle with PVC grip. Two piece lower handle for easy catcher access. HDPE Plastic Catcher. Power Rating (Torque) - 5ft/lb or 6.8Nm. Catcher Volume - 46.5L. Cutting Height Range – 8mm - 68mm. Cutting Height Steps - 10. Cutting Height Adjustment - Single Point. Weight - 25.3kg.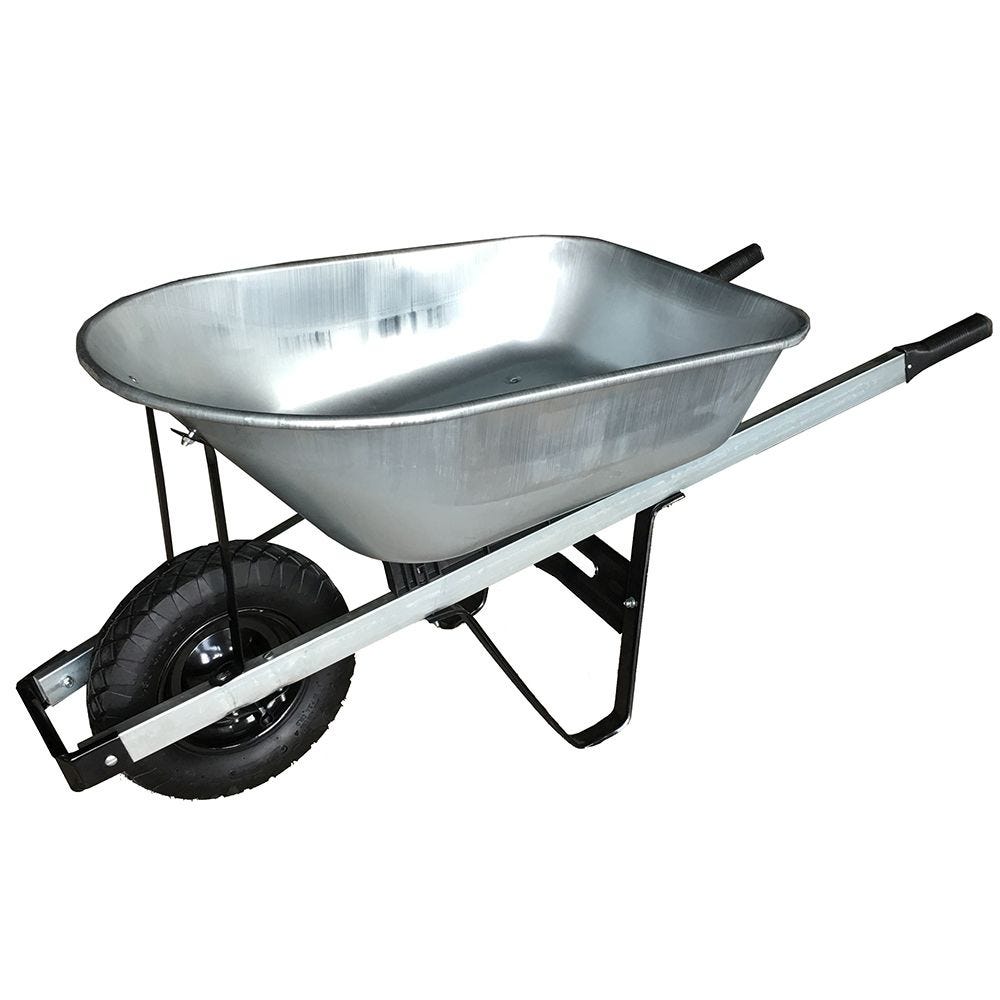 Built Wheelbarrow Galvanised Tray 80lt: $69.00
80 litre capacity. Tray material: Galvanised steel. Frame material: Powder coated steel. Tyre size: 4.8 x 4.00-8.
Johnson Brothers Mitre 10 Update: Shop Online Options
Intending to keep our customers and staff safe, we present some additional ways for both our retail and trade customers to do business with us.
Trade and Retail Pick Up
Express Pick up Mona Vale
- Call Johnson Bros Mitre 10 Mona Vale, and we will pick & pack your order and have it ready for you to pick up in 2 hours. (Stocked Lines Only)
- Drive into our undercover Trade Drive-Thru area at 73 Bassett St Mona Vale, and your order will be ready for pick-up.
- Our team members will help you with your load and finalise payment/paperwork
Express Pick up Avalon
- Call Johnson Bros Mitre 10 Avalon, and we will pick & pack your order and have it ready for you to pick up in 2 hours. (Stocked Lines Only)
- Drive into our back lane off Bellevue Avenue, and your order will be ready for pick-up.
- Our team members will help you with your load and finalise payment/paperwork
Online Retail Stores Go Live
We've launched two eCommerce sites offering 2hr pick up in-store and flat rate delivery options on the northern beaches*.
Jbhmv.com.au (Mona Vale)
Jbhav.com.au (Avalon)
With the ability to leave the product on your doorstep, this provides an option of an entirely contactless transaction.
*Flat rate delivery is not available to trade sales, building supplies and trade quantities
** The stock availability is updated nightly, which may mean the stock is unavailable when the order is placed
Trade Delivery to Site
Maybe not new, but certainly worth a mention again!
We can get almost anything delivered quickly onto site!
As always ring the trade desk direct on 9999 0333 and let them know what you need!
Final Thought
Like everyone, we have found ourselves in a new and uncertain environment, but we're setting up (and digging in) for the long haul!
We want to acknowledge that the decision to retain over 120 staff and meet any future challenges head-on, could not have happened without the continued support you provide us as customers.
Thank you and stay safe,
The Johnson Family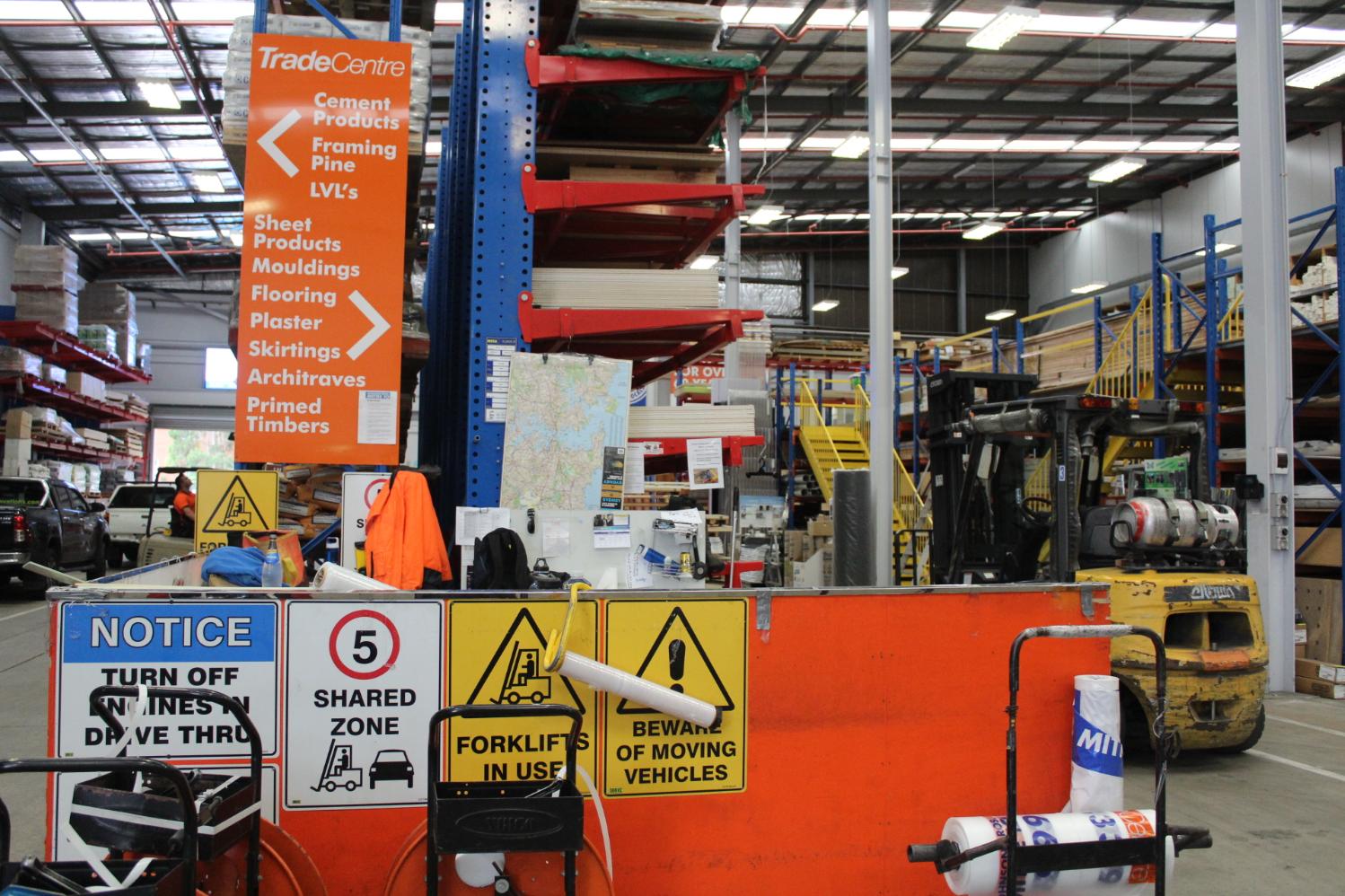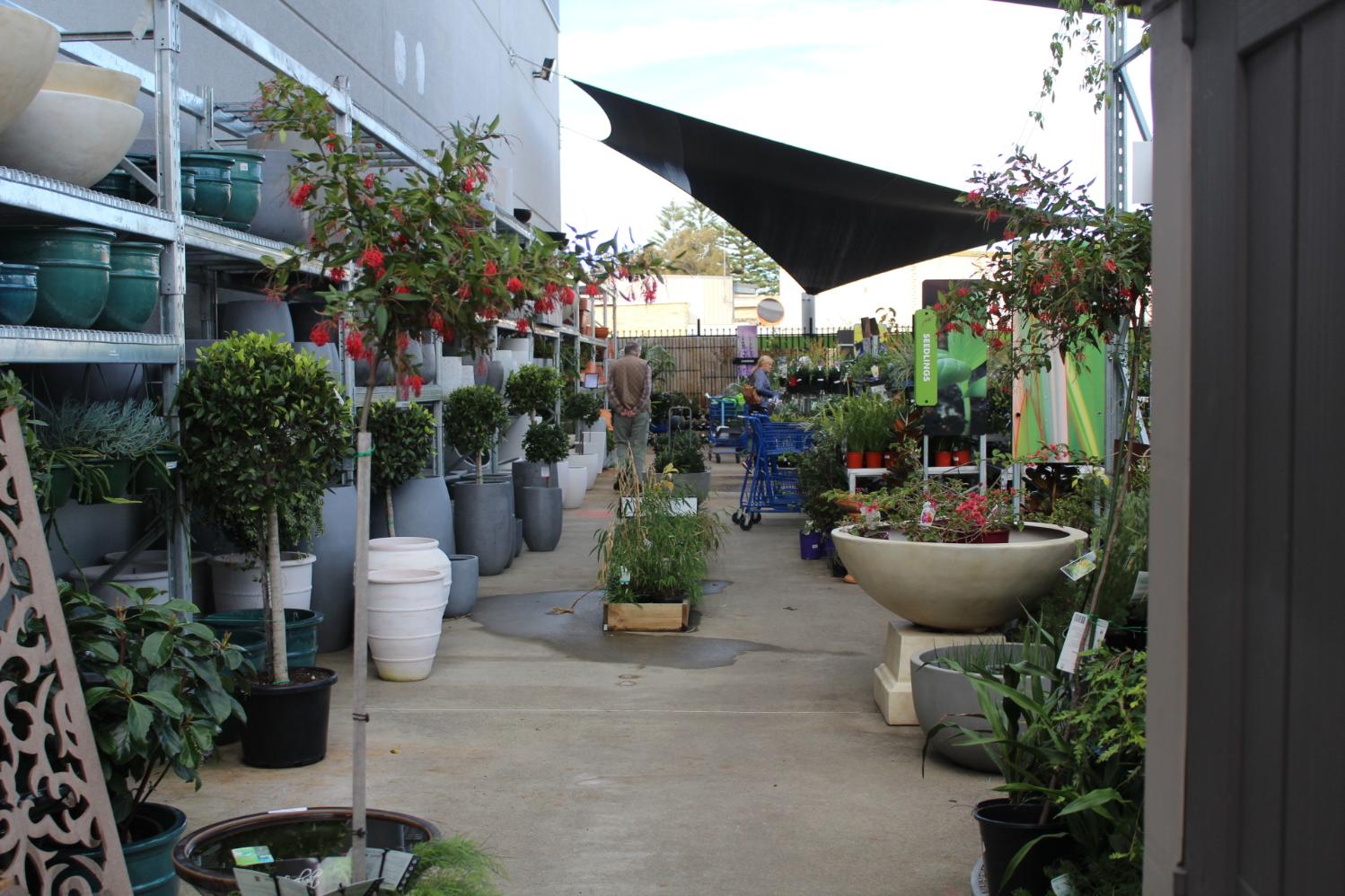 Green Life Garden Centre at Johnson Brothers Mona Vale has a great stock of seedlings, native and other plants and all you need to get gardening in brilliant Autumn weather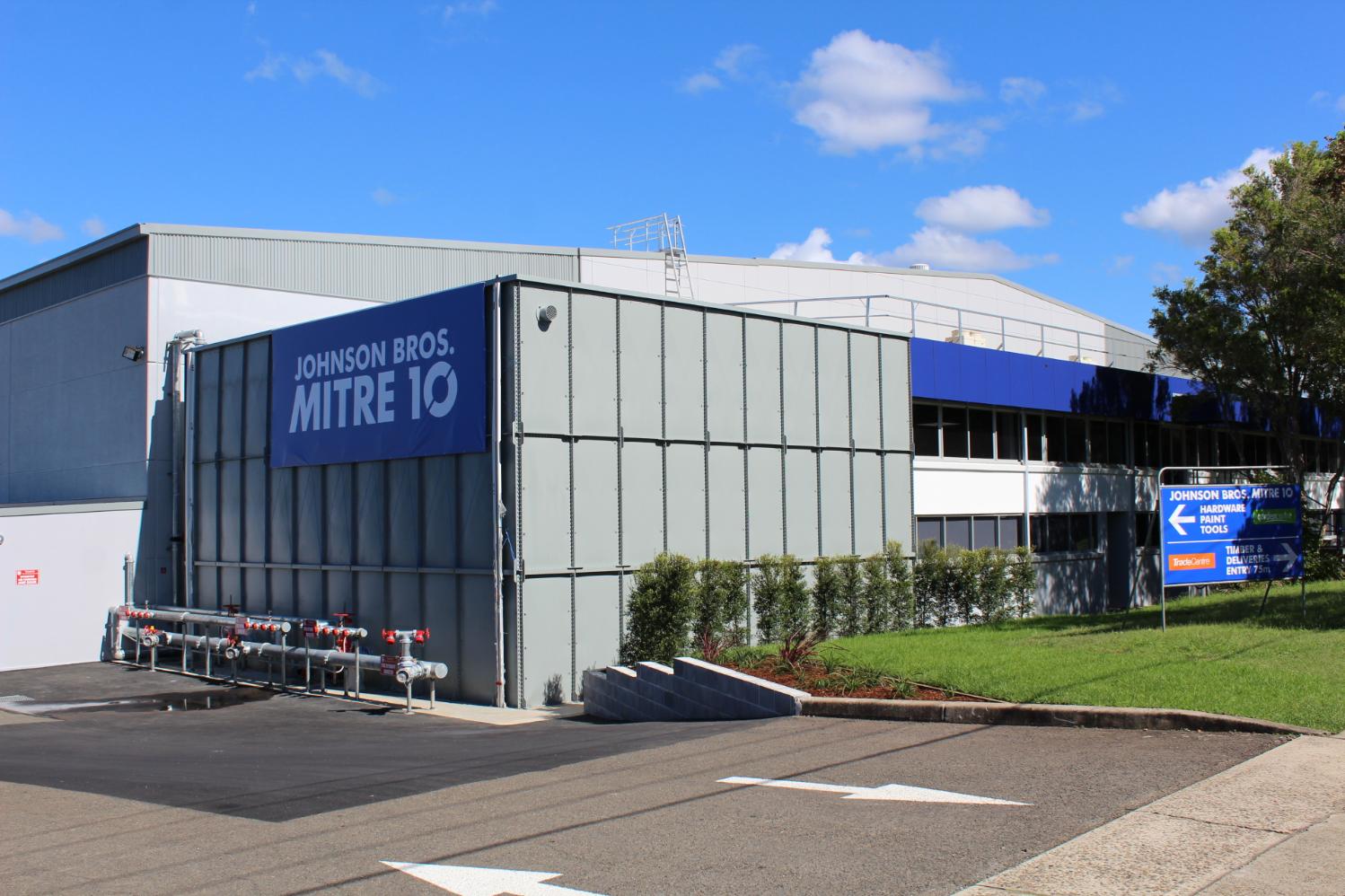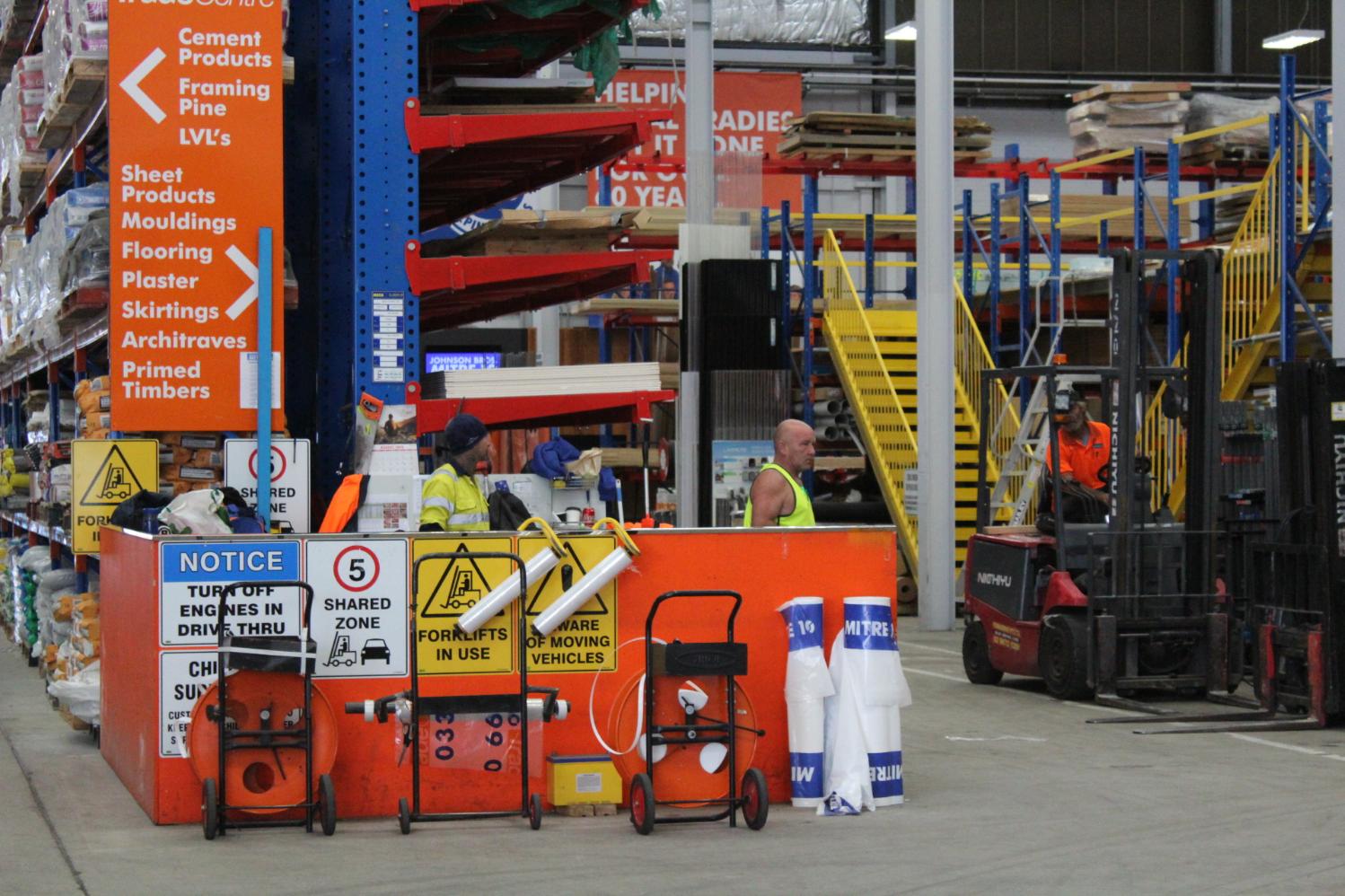 Johnson Brothers Mitre 10 Trade Centre at Mona Vale - everything you need under one roof.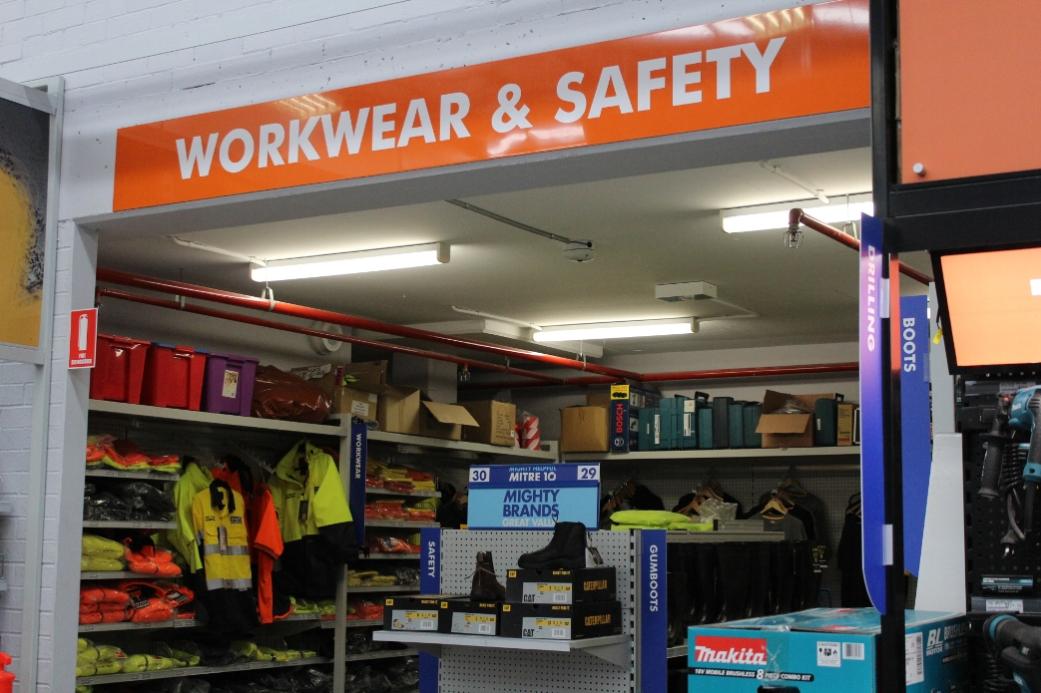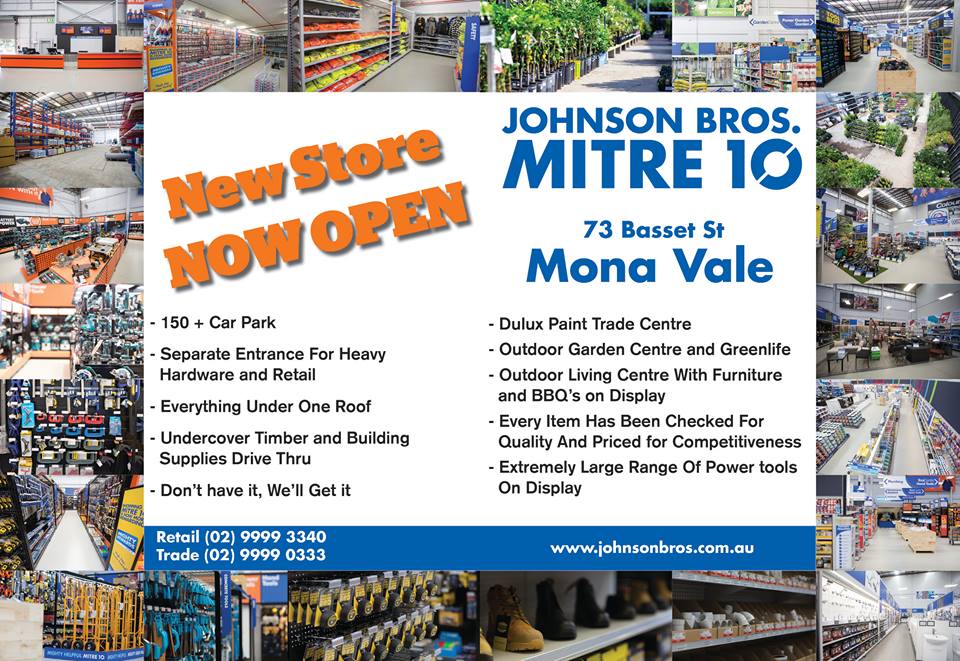 Johnson Brothers Mitre 10 New Store
73 Bassett Street
Mona Vale - Online Store: Jbhmv.Com.Au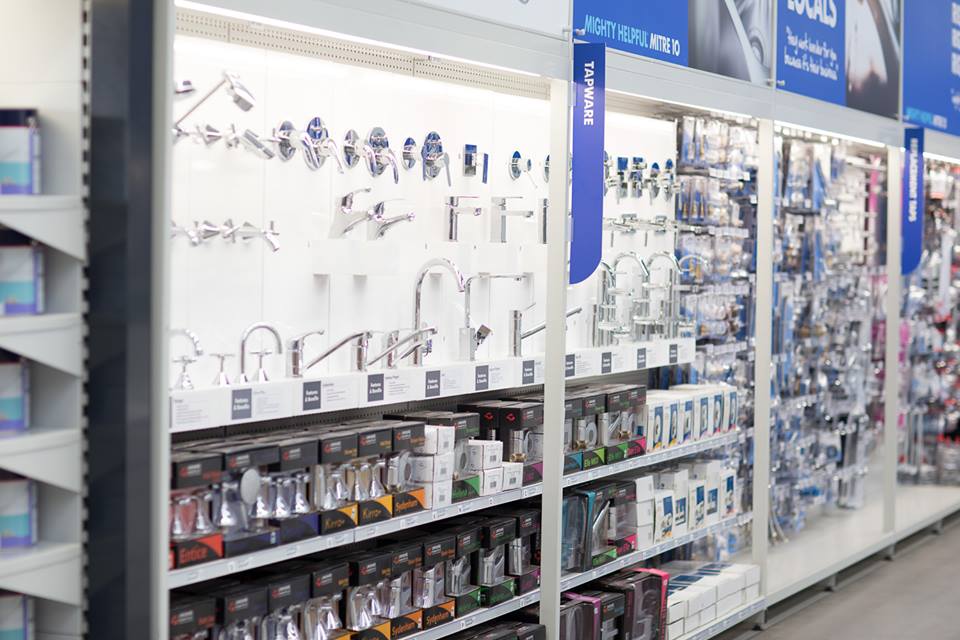 Products advice is available from the trained friendly staff at Narrabeen, Mona Vale and Avalon Johnson Brothers Mitre 10.
Click on logo to visit Johnson Brothers Mitre 10 website
Johnson Bros Mitre 10 - Avalon (02) 9918 3315
Johnson Bros Mitre 10 - Mona Vale (02) 9999 3340
JBH Timber & Building Supplies (02) 9999 0333
JBH Fencing & Landscape Supplies (02) 9970 6333
www.johnsonbros.com.au Online store: jbhmv.com.au

Important
All information and tips in this publication are of a general nature only and neither Johnson Brothers Mitre 10 or Pittwater Online News does not warrant the accuracy or completeness of the information and tips in this publication. This publication is not intended to be a substitute for expert advice.
Johnson Brothers Mitre 10
advises you to always consult an experienced and qualified person when undertaking jobs of this kind (including consulting a qualified tradesperson such as an electrician or plumber where relevant expert services are required).
You should also consider any safety precautions that may be necessary when undertaking the work described in this publication (including wearing any necessary safety equipment such as safety glasses, goggles or ear protectors or hard hats). The information and tips in this publication are provided on the basis that
Johnson Brothers Mitre 10
and
Pittwater Online News
excludes all liability for any loss or damage which is suffered or incurred (including, but not limited to, indirect and consequential loss or damage and whether or not such loss or damage could have been foreseen) for any personal injury or damage to property whatsoever resulting from the use of the information and tips in this publication.
Pittwater Online News and
Johnson Brothers Mitre 10
also advises there may be laws, regulations or by-laws with which you must comply when undertaking the work described in this publication. You should obtain all necessary permissions and permits from council and/or any other relevant statutory body or authority before carrying out any work. Major projects published in this publication always list these and/orlinks to where you may research what your own project requires to meet regulations.