July 7 - 20, 2019: Issue 412
DIY: An Artfull Garden - Winter School Holidays 2019 Ideas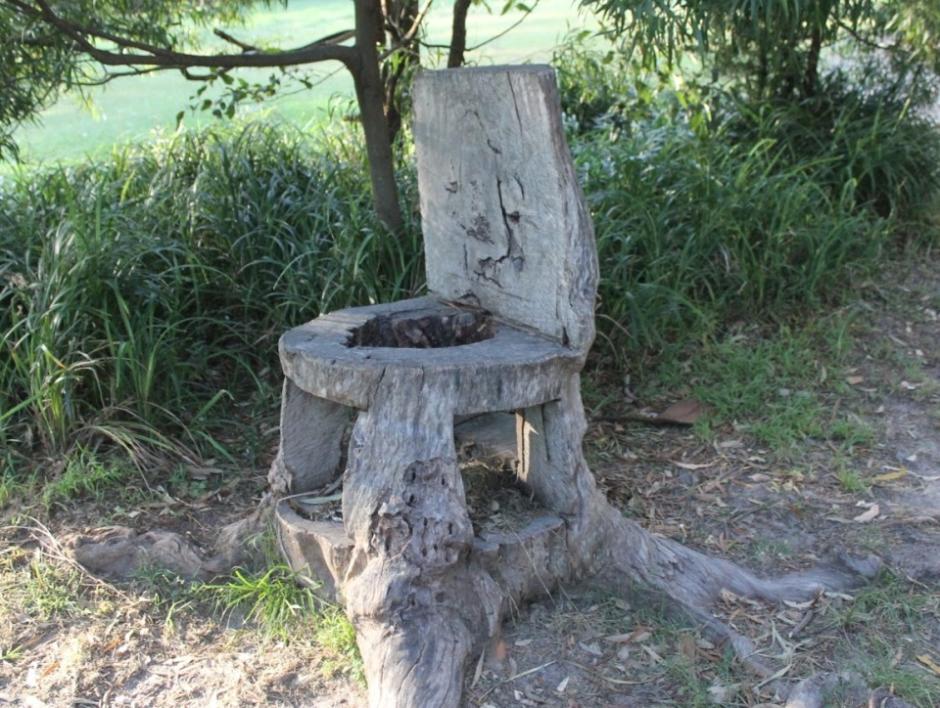 In Trafalgar Park, Newport - old tree stump made into useful ART - Garden Furniture!
The Winter School Holidays are a great time to get creative and make something you can enjoy long after.
This Issue a few ideas that can be done together or as individual projects - ideas that can be made indoors if we get too much rain and outdoors when the sun comes out again.
Painted Flowerpots and Herb Trays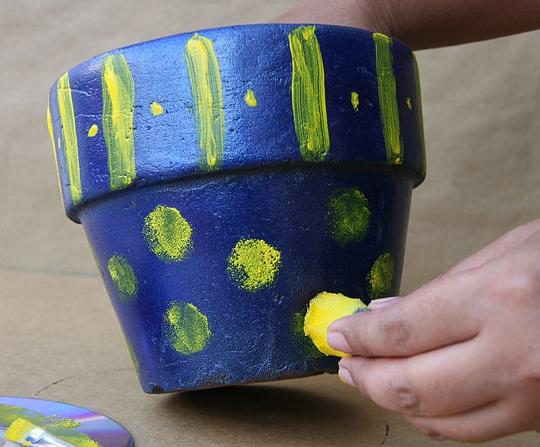 This is one for young and old alike, and definitely one that can be done together. Choose some small to medium to large plain terracotta pots and decorate them with more flowers or scenes from around your home of Pittwater, or anything else that takes your fancy and inspires.
The only time an adult need step in here, unless they are doing this themselves, is when the pots need to be finished with a protective coat of a clear acrylic or varnish. Make sure you use pots with base drainage as sealing the exterior will prevent moisture being able to soak into the soil, and feed what plants you place in these pots, or for it to evaporate out. Good drainage means healthy plants.
Materials and Tools
• Clean terra-cotta pots
• Acrylic paints in assorted colors – good way to use up all those bits of paints in tins at home – or use non-toxic craft paints
• Small or medium foam brushes
• Plastic plates
• Cotton swabs
• Small artist's paint brush
• Wire brush
• Clear spray acrylic
• Protector mask when spraying acrylic sealer
To begin, remove price tags and stickers from the pot by soaking it in a tub of warm water for up to an hour, then scrubbing it with a stiff brush. Allow the pot to dry completely before painting.
Apply your base coat first and allow to dry on newspaper so you don't have a nice ring if paint runs. Apply the paint with a foam brush, working around the pot in broad strokes and make sure you don't coat the base so water may drain. Extend the paint an inch or so down into the top of the pot. Terracotta pots will absorb a lot of paint. Apply additional coats if you'd like, allowing the pot to dry between coats, until the desired colour depth is achieved.
Now for some decoration – you can trace some stencils or just do a free form version of whatever you like – flowers – leaves, or even do a range of pots which are painted with what's in them for seasons when they are not flowering or fruiting – great for herbs or balcony gardens where chillies or herbs that die off during cold weather are grown, such as sage.
These make a great gift idea too and a row of various sizes inside along the kitchen sink window, or outside, will brighten up your garden and get youngsters more interested in what to plant in them.
Mosaic Flowerpot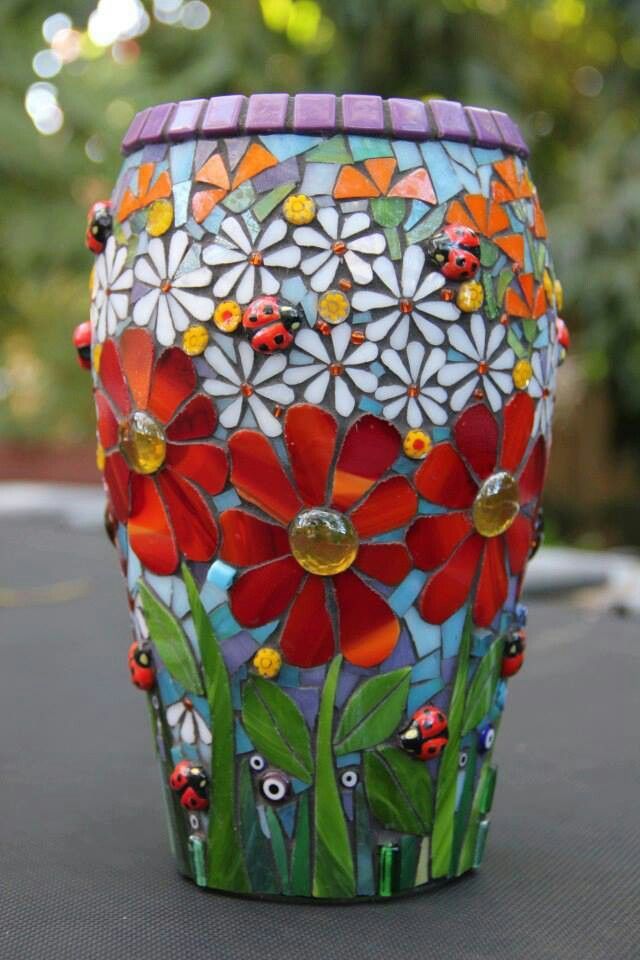 Another variation is to make these using a mosaic version - choose what size pot you want to redesign, collect pieces of broken old tiles, rocks, beads, and work out a design before you begin. You could start with a small pot to begin with, or if you want to do something spectacular straight off, choose a larger pot.
You will need work gloves, protective eyewear, a small hammer, a clear workspace and a heavy cloth or towel. Lay the tile on a flat surface and place towel or heavy cloth over the tile. This way you will have something to keep tile in one area when you break it.
Gently tap the tile with a hammer until you feel pieces breaking. Don't smash the tile as it may disintegrate. Remove tile to reveal what you've broken. Use a nipper to re-shape pieces if necessary or to complete the breaking process (for tile that may not have broken all the way).
Before you prepare the mortar or tile adhesive in order to adhere the tile to the flower pot, please put on a protective mask as the powders used in these products are not meant to be breathed - ditto when you mix the grout a little later on in this project.
Pick a polymer-fortified, thin-set mortar for best results. Add water to mortar powder until it becomes the same consistency as peanut butter. Mix constantly so that the powder is fully integrated into the mixture.
As you need to use the mortar immediately (so that it does not dry or change consistency over time), only prepare the mortar when you are ready to place the pieces of tile or stones on the pot. If you are making a larger pot, perhaps do one side then the other, or work from the base up and only mix enough to do each section at a time.
Create your mosaic design by spreading a thin layer of mortar on the back of each piece and affixing the piece to the flower pot. Refer to your map or sketch as you go along.
Press the piece of tile firmly against the flower pot and hold for several seconds or until you know it has adhered to the pot. Remember to leave 1/2 a centimetre space between pieces to make room for the grout. Simply re-size tile if pieces are too large or are not fitting properly.
Add any other design elements such as stones or beads. You don't have to add other elements but if do, now is the time to integrate them into your design.
Complete the design and then allow the pot to set and dry overnight. Mortar needs up to 24 hours to fully set and dry so leave the pot in a cool, dry area until its fully set.
Once the mortar is completely set make the grout. If you'd like to add interest to the grout, mix with acrylic paint to create coloured grout or even add in some glitter.
You'll need work gloves for this project as you'll be placing the grout on your pot with your hands.
Combine water to the grout to create a mixture of peanut butter consistency alike that needed for the mortar.
Scoop a handful of grout and slather it all over the pot. Be sure you take care to fill in every section between the tiles. Use a clean, damp cloth to wipe excess grout from the pot, taking extra care to remove grout that was smoothed over tile/stones.
Take a thin wire brush and brush over the entire pot when you've finished grouting to ensure all excess grout falls off the tiles. Go over the pot with a clean cloth to remove brush marks.
Allow this to set overnight too before you begin putting any potting mix or plants into your pot.
This project is a great one for those who want to give a unique gift or brighten the garden with some real art. This is also a great project for younger children too, as long as there's a helping hand with some of the trickier elements.
Rejuvenate that Old Picnic Table
This idea may be catered to your own personal taste - you don't have to paint giant sunflowers or rainbows all over that sun-bitten old picnic BBQ table, but it will certainly introduce some art to your garden if you do and give an extra lease of life to that table that's seen so many Summers under blazing Australian sun it's going pale!
The other option is to sand it back and give it a few coats of TLC by sanding it back and restaining that wood - a good job to do while the weather is cooler - but probably not one that may appeal to those on holidays!
Turning that old outdoor table into art can be elaborate as deciding on putting a mural over the table and its seating, or painting a great Australian eucalyptus scene and placing that under your own gum trees - or even your version of a local scene such as the view to Barrenjoey or the view to Scotland Island or doing something easy and simple that little fingers can get involved in too - simply adding some splashes of colour or doing that flowers and fairies and butterflies thing.
Perhaps even make it a family portrait, cartoon style, or in everyone's own style - get them to paint themselves, or each other; use those gold star sketches from kindergarten on the fridge door as ideas!
Just one idea from around the web: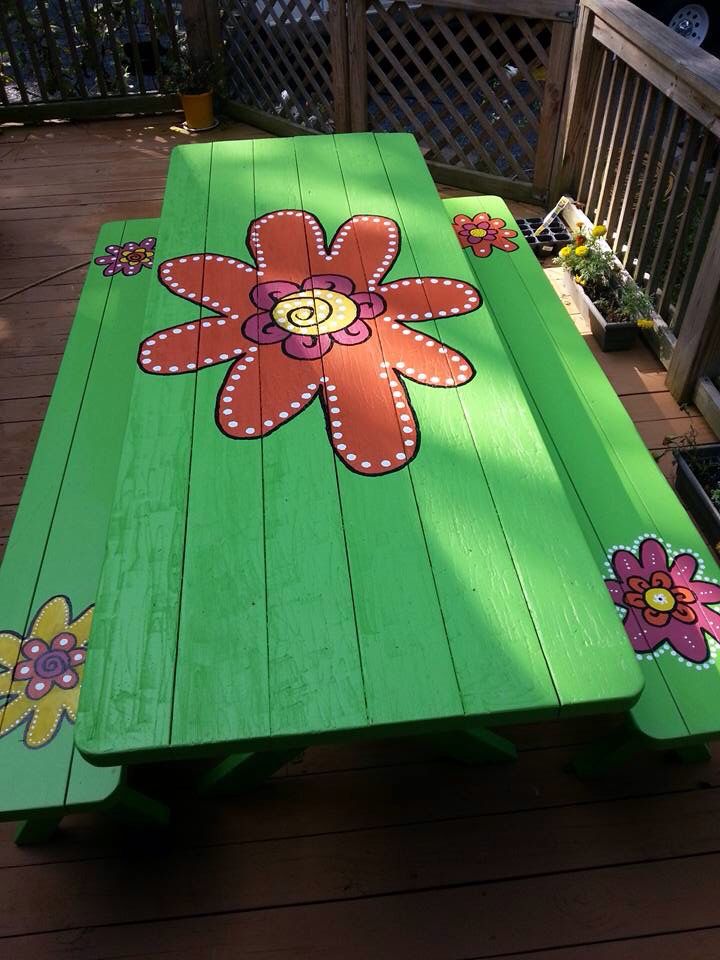 Finished whimsical flower painted green picnic table. Art By Denise Walker

Recycle old doors into
If you have an old door you just can't throw away, perhaps these school holidays are the days you may finally relinquish it to your teenager and allow them to turn it into:
A Table, a Message Board (choose one with panels and paint some blackboard paint in these), an outdoor Workbench, a Coffee Table, a frame within which they will paint a picture or even a frame within which they will display favourite photographs, a noticeboard they can work out larger school projects on, a set of shelves, a tool rack for the garden shed replete with hooks to display all that stuff that's long been a jumble on that shelf over there or a mess or cords and hammer, chisel and sander on the shed floor .... in fact, they'll probably come up with a few more ideas for that - old - door.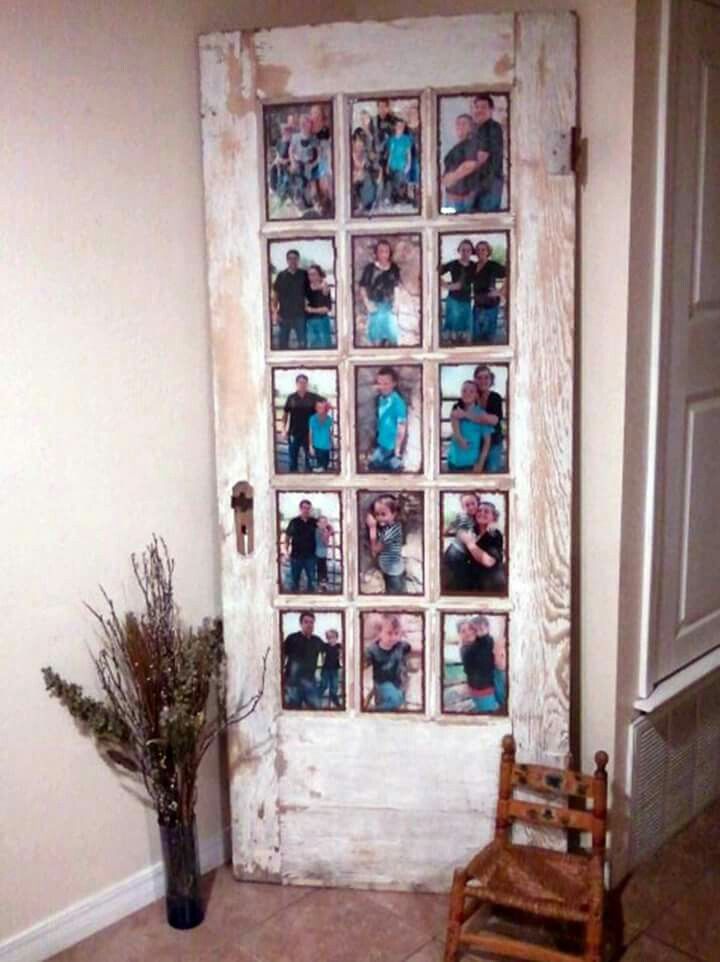 The Tools And Products To Get It Done From Johnson Brothers Mitre 10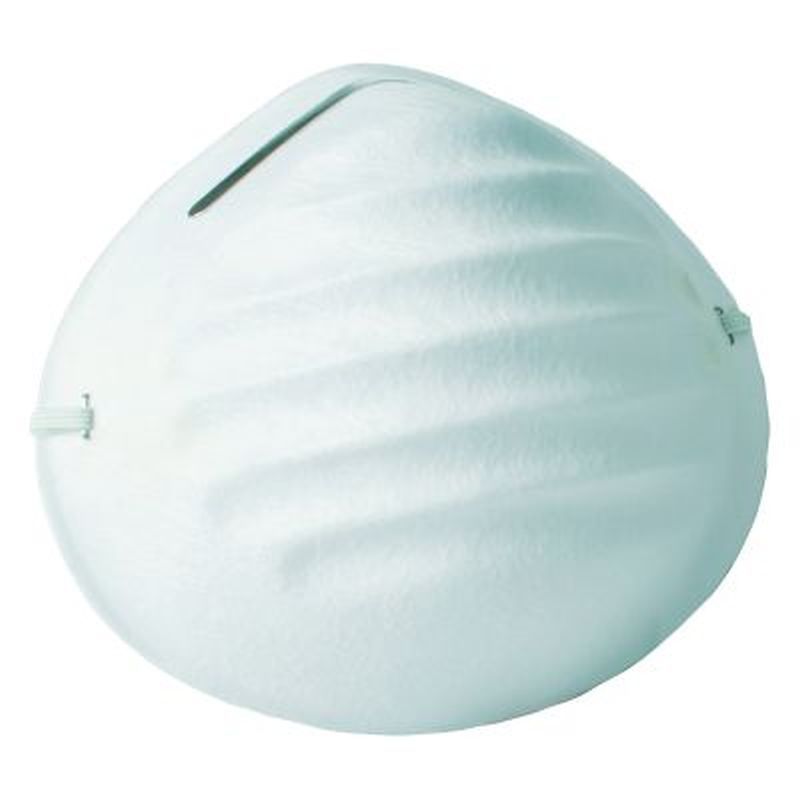 MASK NUISANCE DUST PK10: $2.99

DUNLOP 750G ADHESIVE WALL TILE: $13.39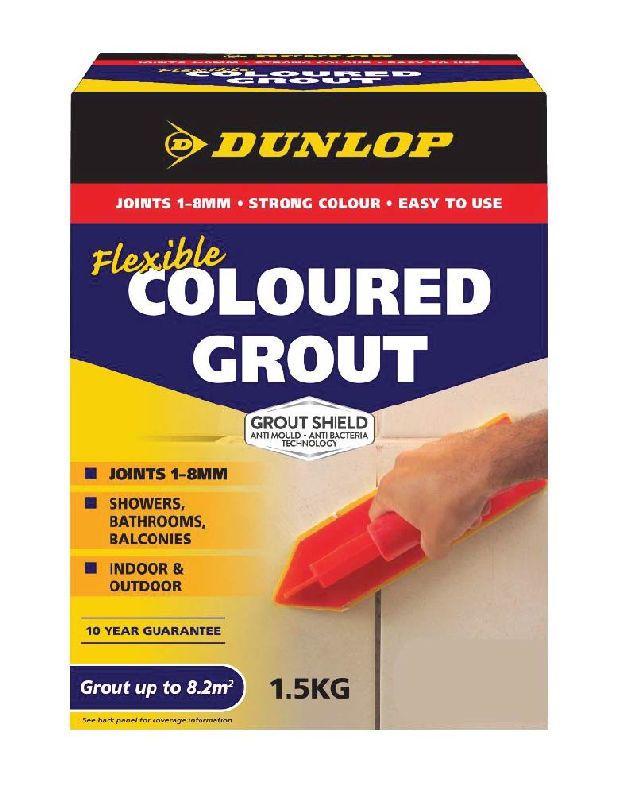 DUNLOP 1.5 KG COLOURED GROUT WHITE: $9.65

GARDEN BED 3 IN 1 BONUS PACK: $90.00
Includes garden bed 850(L) x 850(W) x 300(H)cm, drop over greenhouse 900(L) x 900(W) x 920(H)cm gardening gloves and store bag. (Plants sold separately.)
CABOT'S TIMBERCOLOUR 4L MISSION BROWN: $64.90
UV Protection. Dirt & Mould Resistant. Self priming. Water Clean up.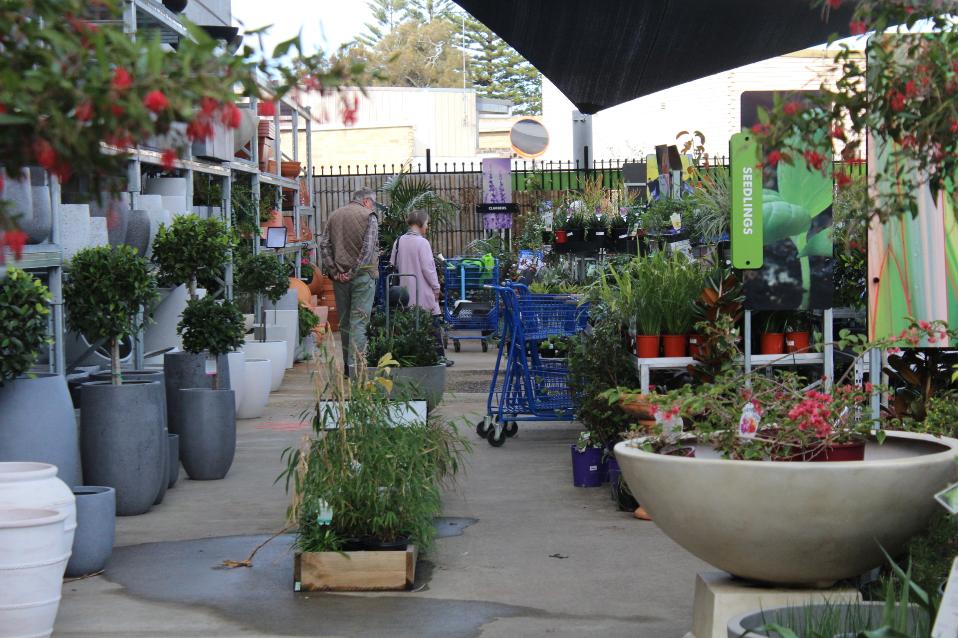 The Green Life Garden centre at Johnson Brothers Mitre 10 Mona Vale this week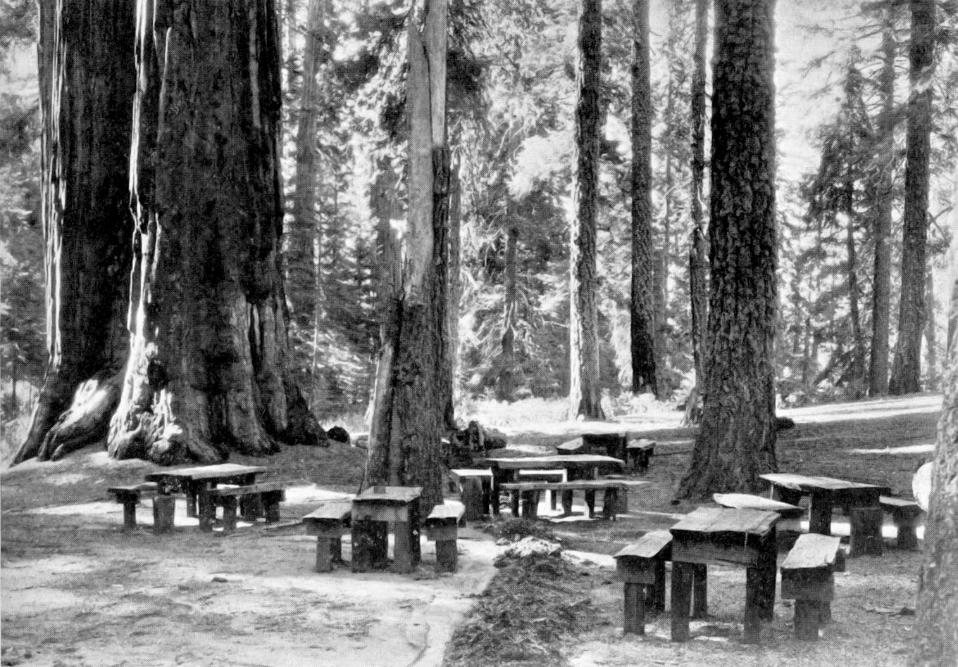 Picnic tables in Sequoia National Park. Ready for Lunch Time—Sequoia National Park, 1927. [H. E. Roberts]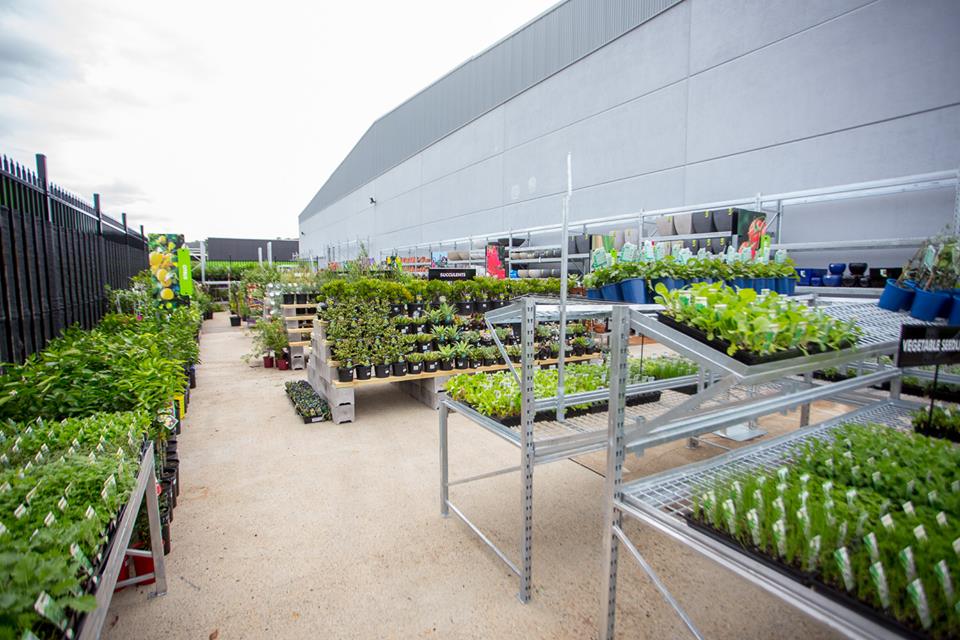 Green Life Garden Centre at Johnson Brothers Mona Vale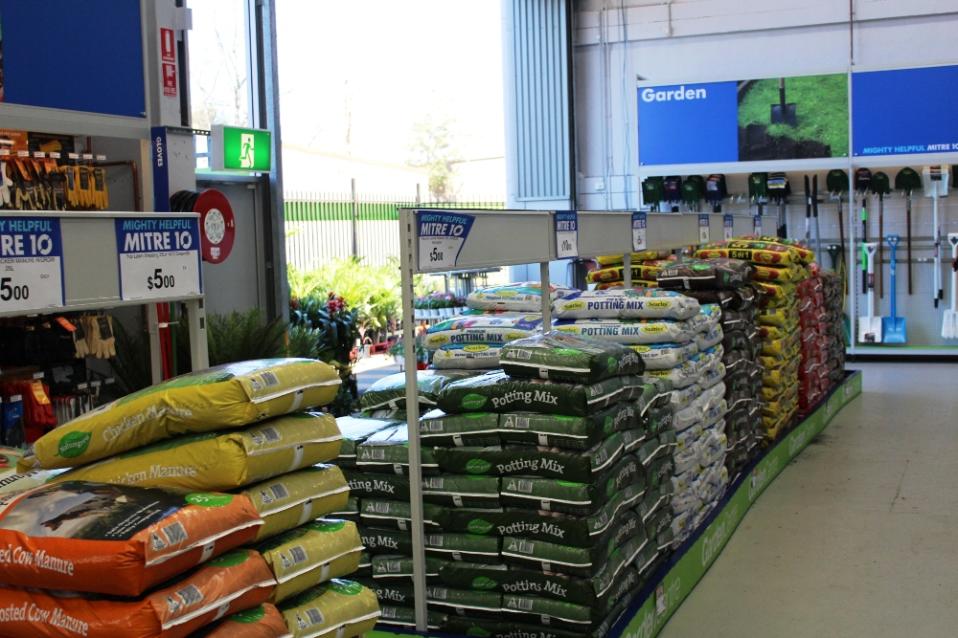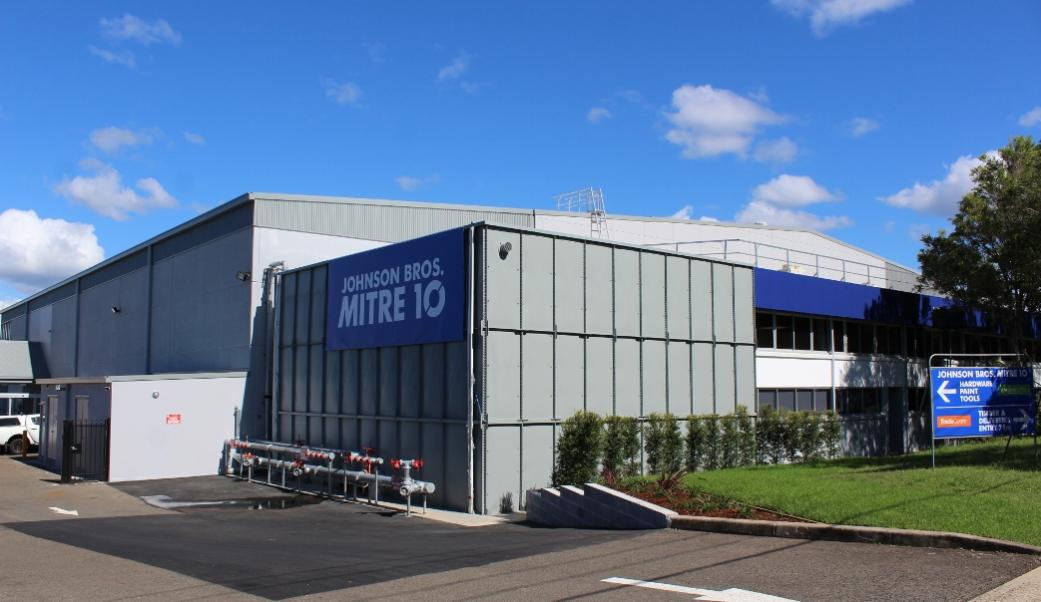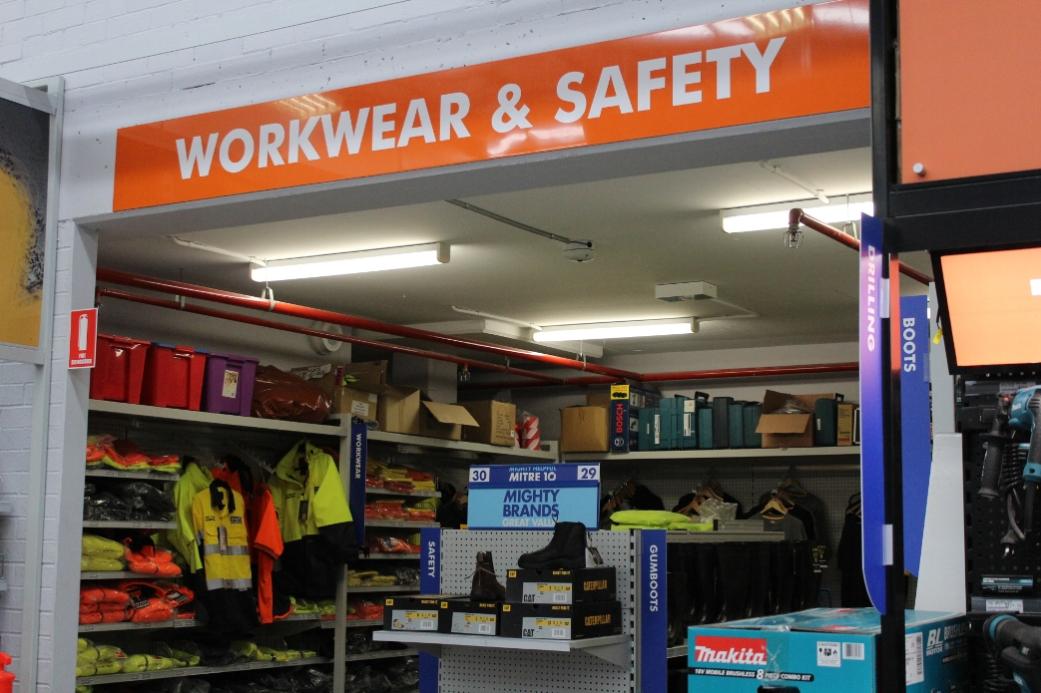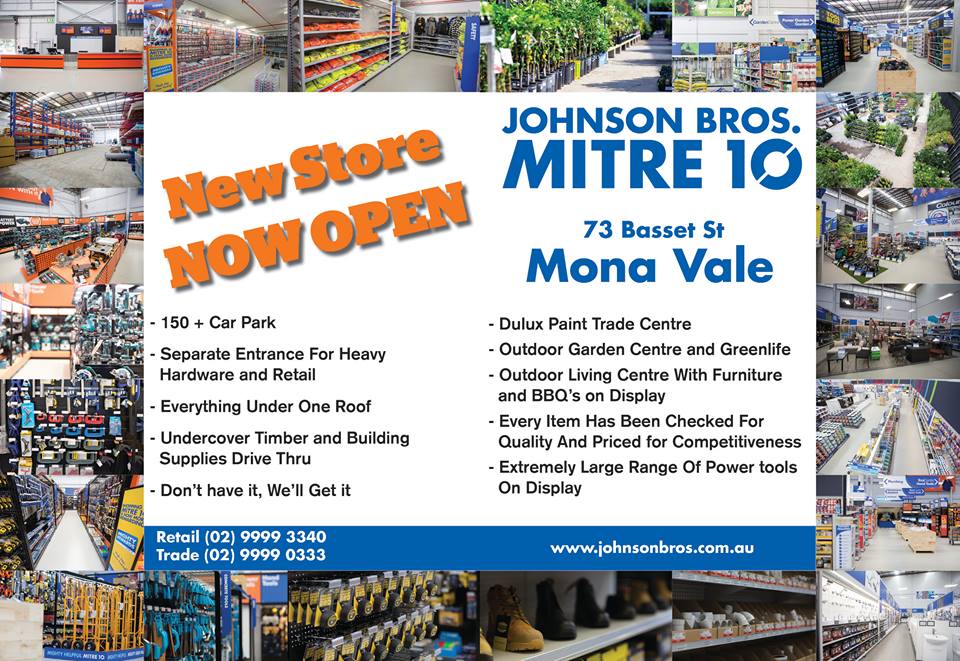 Johnson Brothers Mitre 10 New Store
73 Bassett Street
Mona Vale - Online Store: Jbhmv.Com.Au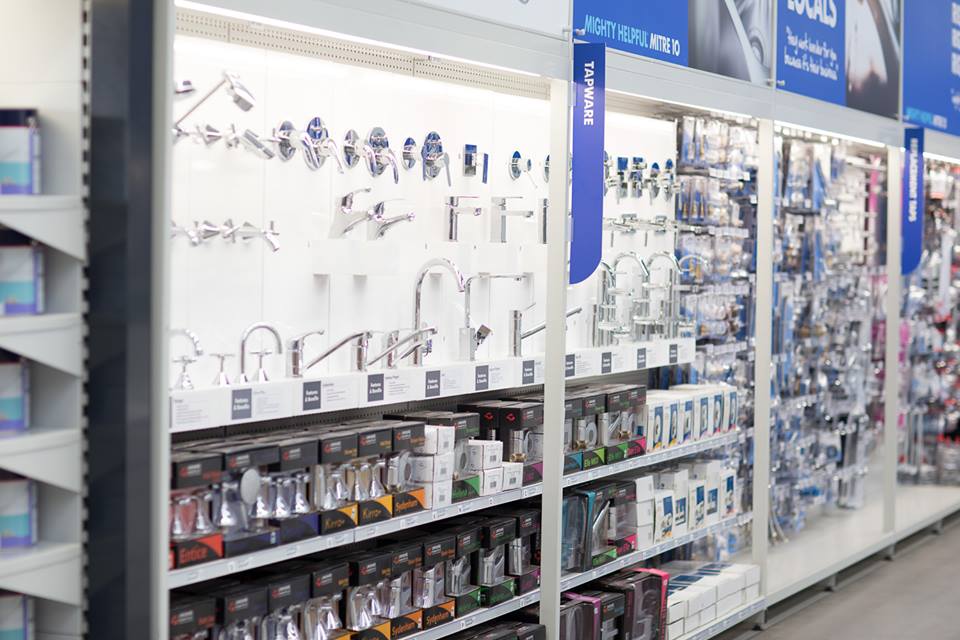 Products advice is available from the trained friendly staff at Narrabeen, Mona Vale and Avalon Johnson Brothers Mitre 10.
Click on logo to visit Johnson Brothers Mitre 10 website
Johnson Bros Mitre 10 - Avalon (02) 9918 3315
Johnson Bros Mitre 10 - Mona Vale (02) 9999 3340
JBH Timber & Building Supplies (02) 9999 0333
JBH Fencing & Landscape Supplies (02) 9970 6333
www.johnsonbros.com.au Online store: jbhmv.com.au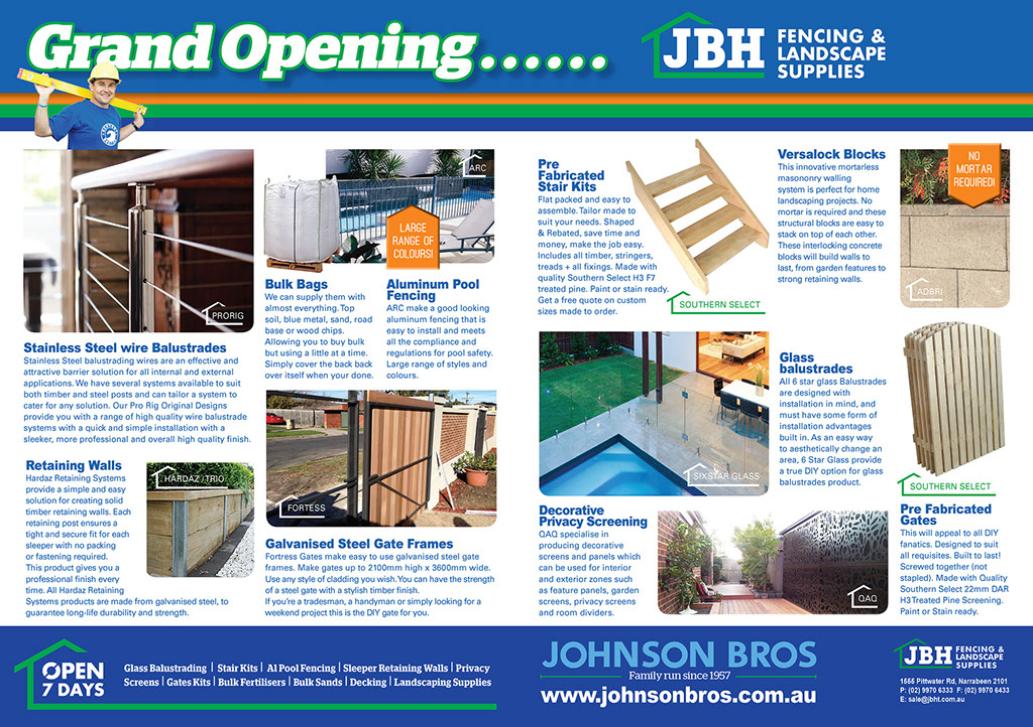 Important
All information and tips in this publication are of a general nature only and neither Johnson Brothers Mitre 10 or Pittwater Online News does not warrant the accuracy or completeness of the information and tips in this publication. This publication is not intended to be a substitute for expert advice.
Johnson Brothers Mitre 10
advises you to always consult an experienced and qualified person when undertaking jobs of this kind (including consulting a qualified tradesperson such as an electrician or plumber where relevant expert services are required).
You should also consider any safety precautions that may be necessary when undertaking the work described in this publication (including wearing any necessary safety equipment such as safety glasses, goggles or ear protectors or hard hats). The information and tips in this publication are provided on the basis that
Johnson Brothers Mitre 10
and
Pittwater Online News
excludes all liability for any loss or damage which is suffered or incurred (including, but not limited to, indirect and consequential loss or damage and whether or not such loss or damage could have been foreseen) for any personal injury or damage to property whatsoever resulting from the use of the information and tips in this publication.
Pittwater Online News and
Johnson Brothers Mitre 10
also advises there may be laws, regulations or by-laws with which you must comply when undertaking the work described in this publication. You should obtain all necessary permissions and permits from council and/or any other relevant statutory body or authority before carrying out any work. Major projects published in this publication always list these and/orlinks to where you may research what your own project requires to meet regulations.