March 27 - April 2, 2016: Issue 257
Keeping Outdoor Nooks Warm to Prolong Alfresco Dining: Outdoor Areas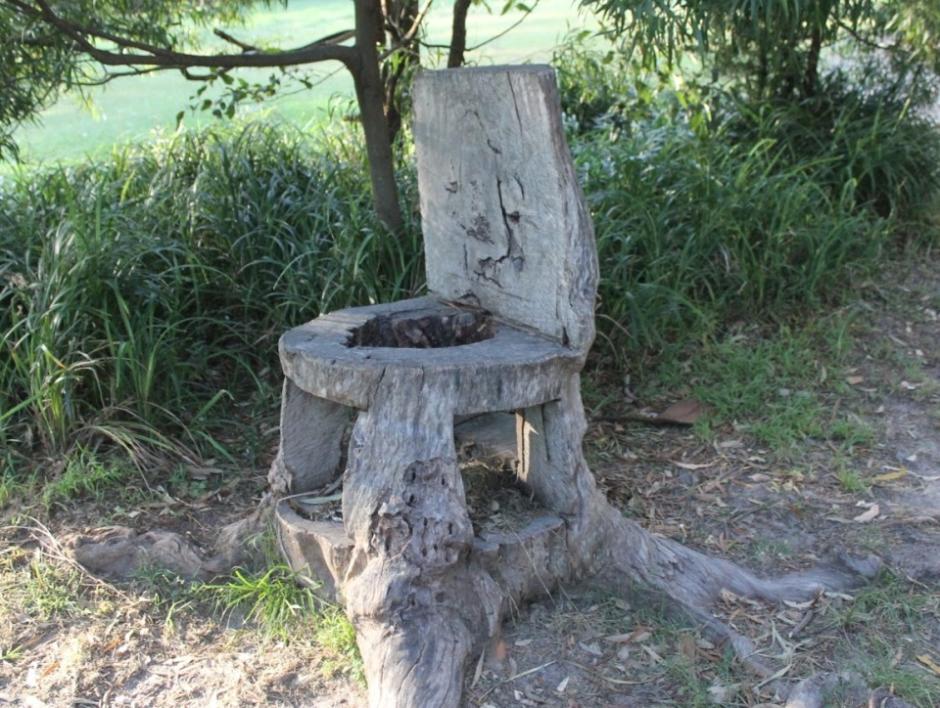 Trafalgar Park - Newport - old tree stump made into useful ART - Garden Furniture
As the weather cools but stays brilliantly clear, we like to keep making use of our outdoor areas. The ways to do this can be relatively simple – screens, out door patio heaters, Chimineas, and firepits can all prolong our enjoyment of the starry skies above and the sound of bandicoots squeaking through the undergrowth.
The ideas shared here all come from items listed in the current Johnson Brothers JBH Catalogue, with these specials runing alongside some great others in tools, garden care products and other cooler months ideas. These all run until April 3rd and may be viewed onlineHERE
Fire pits create that cosy campfire atmosphere. With a good supply of dry fire wood and a few fireplace tools, they can add warmth and charm to your outdoor area.
Bear in mind that fire pits also produce smoke and shouldn't be used under cover. Like a real camp fire, you need to watch out for sparks, ashes and little fingers, so a fireplace screen is a good option to stay safe as well as warm.
If you like the look of fire pits, but want to avoid the mess of real wood burning, these portable versions, with screen, may be just what will add a real glow to your garden.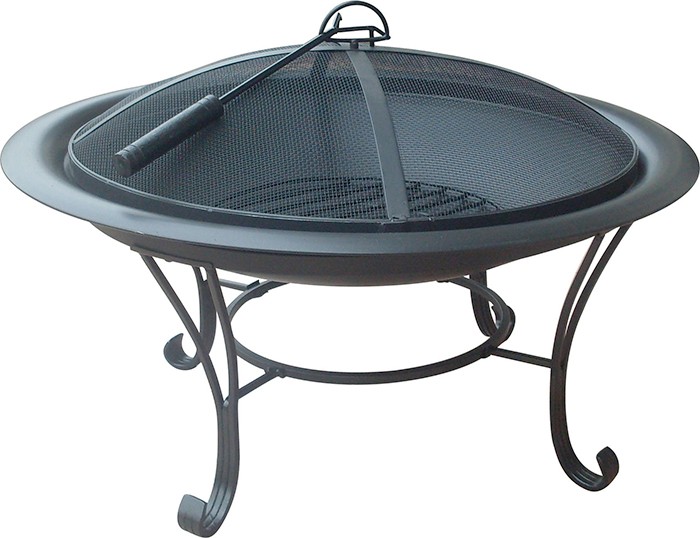 Greenleaf Firepit: $99.00 - 56(H) x 76(DIA)cm. Includes screen, poker and grate. Gas cylinders sold separately. Freight extra in some areas. Accessories not included. Not stocked at all stores but available to order.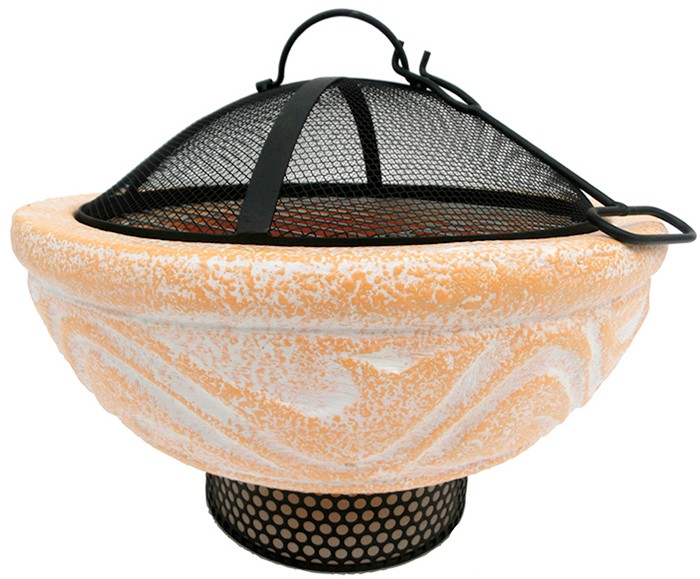 Outdoor Clay Firepit: $59.00 - 33(H) x 44(DIA)cm. Gas cylinders sold separately. Freight extra in some areas. Accessories not included. Not stocked at all stores but available to order.
With the shift towards smoke free atmospheres, a portable Patio heater may be more of what you had in mind. As with a gas barbecue, outdoor gas heaters are fuelled by LPG, so they're simple and convenient to get refills or swap an empty bottle for a full one.
You can even connect outdoor heaters to natural gas. This involves getting a gas outlet plumbed in, and may mean converting the heater. Choose the location carefully - natural gas outlets aren't portable.

Gasmate Patio Heater: $179.00 - 200(H) x 76(DIA)cm. Powder coated steel. Also available in Blue. Gas cylinders sold separately. Freight extra in some areas. Accessories not included. Not stocked at all stores but available to order.
Chimeneas have been used for hundreds of years for both warmth and cooking in Mexico. They're usually made of clay, and are raised off the ground on a steel stand. The version shown here is made of cast iron so if kept well, it will last for many years.
With the fire mostly enclosed in the chimenea, they're safer than open fireplaces and you may even purchase a pizza slab for making some real campfire food in your own backyard!
Cast Iron Chiminea: $120.00 - 87(H) x 369(DIA)cm. Includes grate and cover. Gas cylinders sold separately. Freight extra in some areas. Accessories not included. Not stocked at all stores but available to order.
Screens are one way to keep out those cold Autumn and Winter Breezes and introduce a look of the tropics even during a cold damp day.
You can convert your house or garden into a tropical paradise using this great range of bamboo panels. For use internally or externally these panels can be used for privacy screening or decoration. And they are ideal for tidying up that old tired fence or courtyard wall.
The screens we show here are:
left: Premier bamboo half raft screen - 1800mm x 900mm or 2000mm x 1000mm
centre: Black bamboo lattice quadruple screen - 1800mm x 900mm
right: Black/gold bamboo slat woven double sided screen - 1800 x 900mm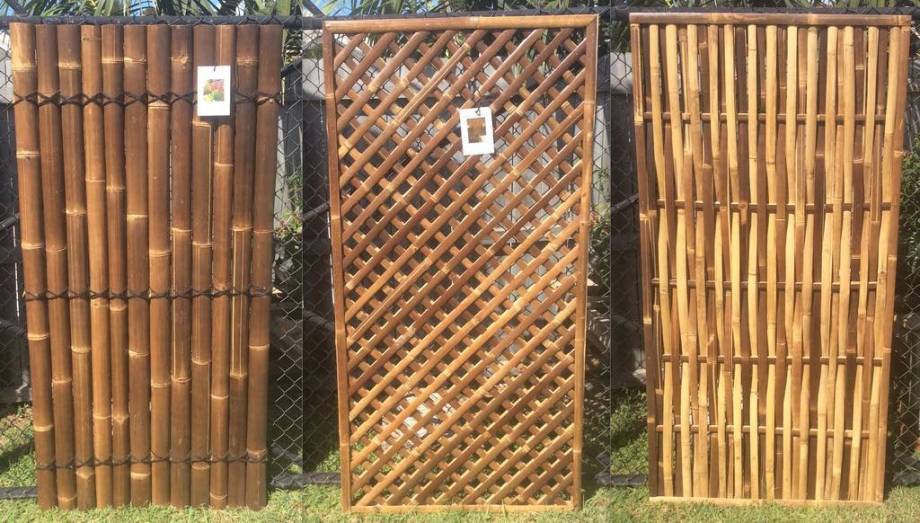 The other way to guard against Autumn and Winter chills are to plant out some windbreaks as hedges or add some colourful plants to pots and place these around the perimeter of your alfresco area.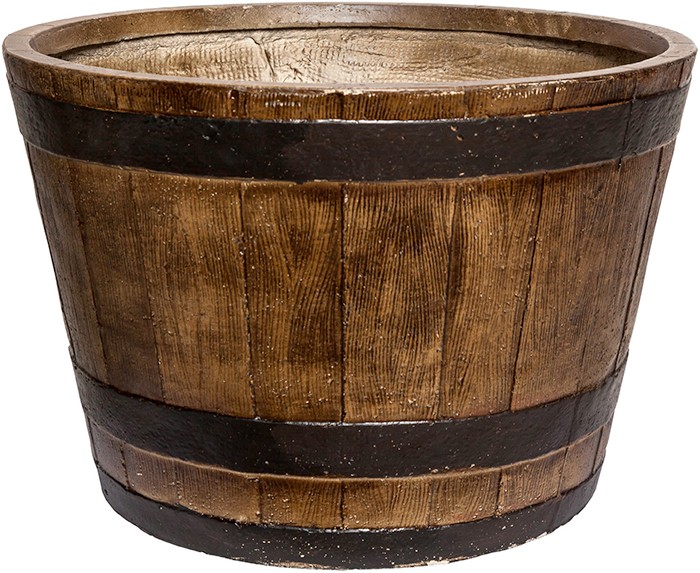 Wine Barrel Planter - Large: $79.00 - Fibre clay construction. 37(H) x 56(DIA)cm
Maintaining your outdoor areas will also keep the damp shivers at bay – decking that hasn't been oiled or refurbished after the harsh suns we've had this Summer can be done now before Winter rains set in and damage exposed wood further and eaves can be painted with a fresh coat of paint after cleaning to keep that tinge of green mould growing on them and shifting into interior walls and roof cavities. Gutters may need clearing now too – eucalypt trunks have finished shedding this year's bark and leaves and clearing this debris away and replenishing gutter guards will stop these overflowing onto your outdoor areas next time it downpours!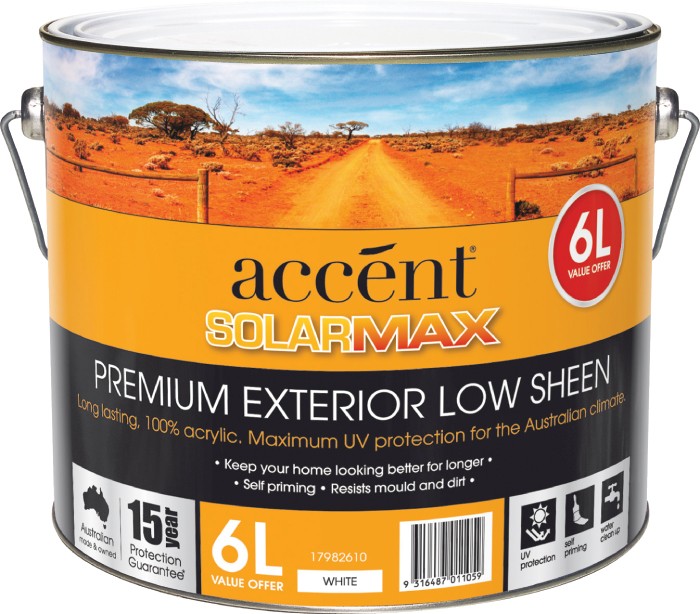 Accent® SolarMax: $55.00 - 6L. Low sheen. 15 year guarantee. (White base.) 6L For The Price of 4L.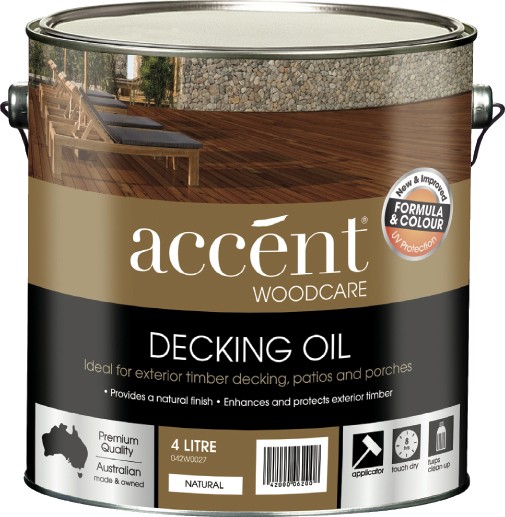 Accent® Decking Oil: $40.90 Also available 10L for $91.90 - 4L. UV protection. Turps clean-up.Assorted colours available.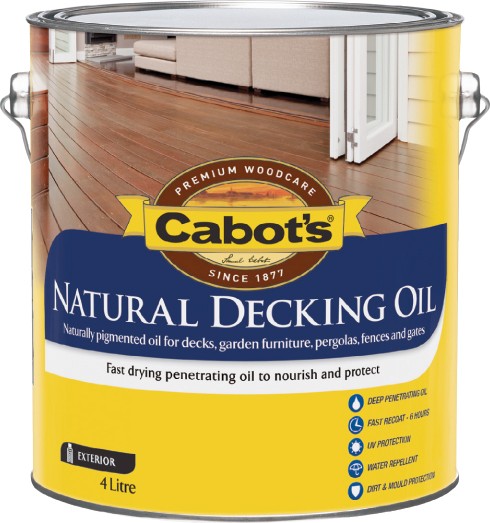 Cabot's Natural Decking Oil: $57.90 Also available 10L for $137.00 - 4L. Transparent oil. Assorted colours available.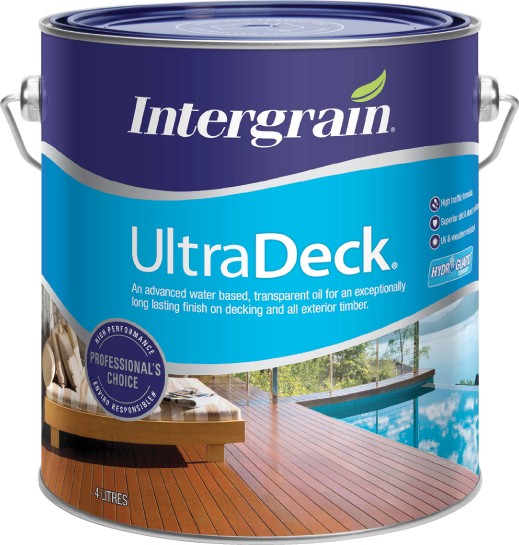 Intergrain Ultradeck: $97.90 Also available 10L for $205.00 - 4L. Assorted colours available. Water clean-up.
Add a few cosy cushions to your outdoor seating, maybe a wrap or shawl, and you have somewhere attractive for all those toasting of marshmallow evenings coming up during school holidays and somewhere friends and family can gather, still, even though the year is turning cooler.
There are a lot of affordable outdoor heating options available so you can continue to enjoy your outdoor area throughout the colder months. With a bit of thought and some creativity you can find a solution that is functional, a great investment in enjoyment and makes your garden look great!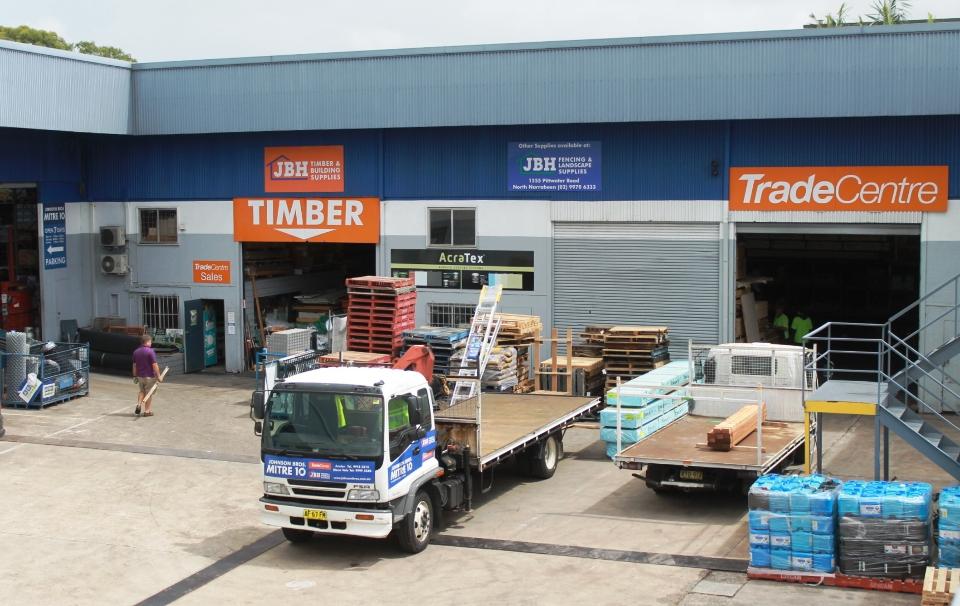 Products advice is available from the trained friendly staff at Mona Vale and Avalon Johnson Brothers Mitre 10.
Click on logo to visit Johnson Brothers Mitre 10 website
Johnson Bros Mitre 10 - Avalon (02) 9918 3315
Johnson Bros Mitre 10 - Mona Vale (02) 9999 3340
JBH Timber & Building Supplies (02) 9999 0333
JBH Fencing & Landscape Supplies (02) 9970 6333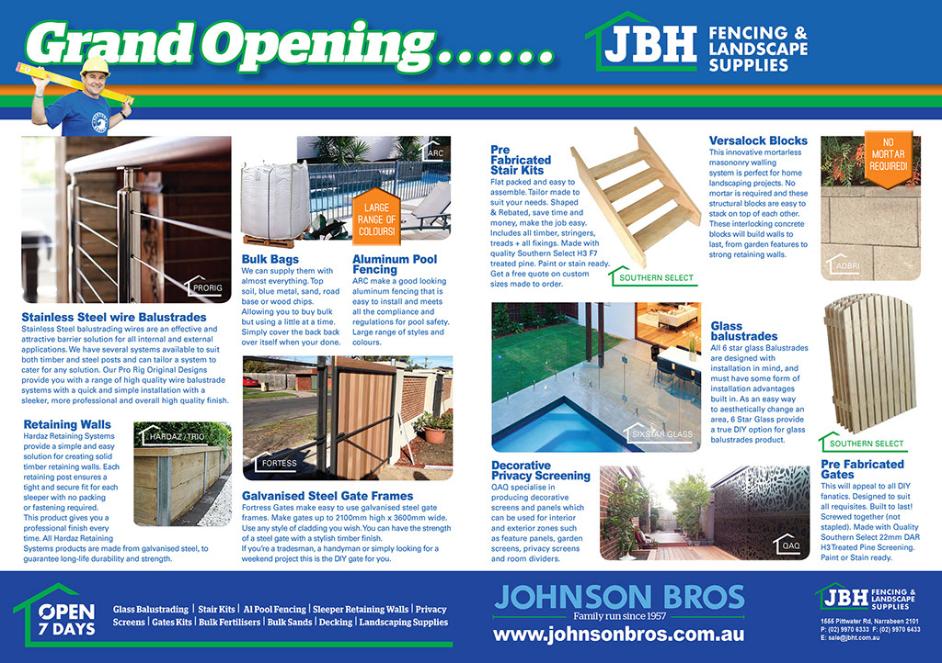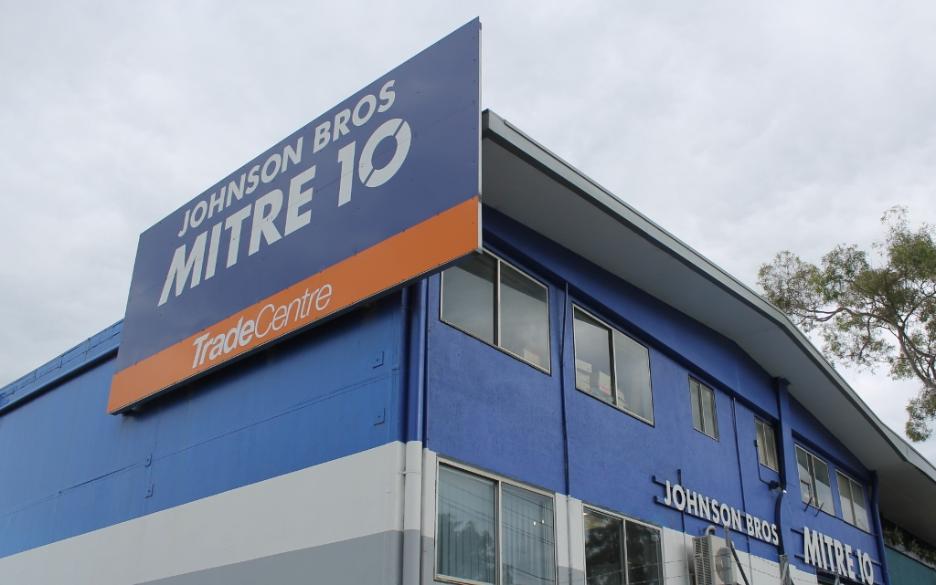 Copyright JBH Mitre 10, 2016. All Rights Reserved .