September 11 - 17, 2022: Issue 554

Spring 2022: Time To Get In The Garden! What Can Be Done In September - For Youngsters + Oldsters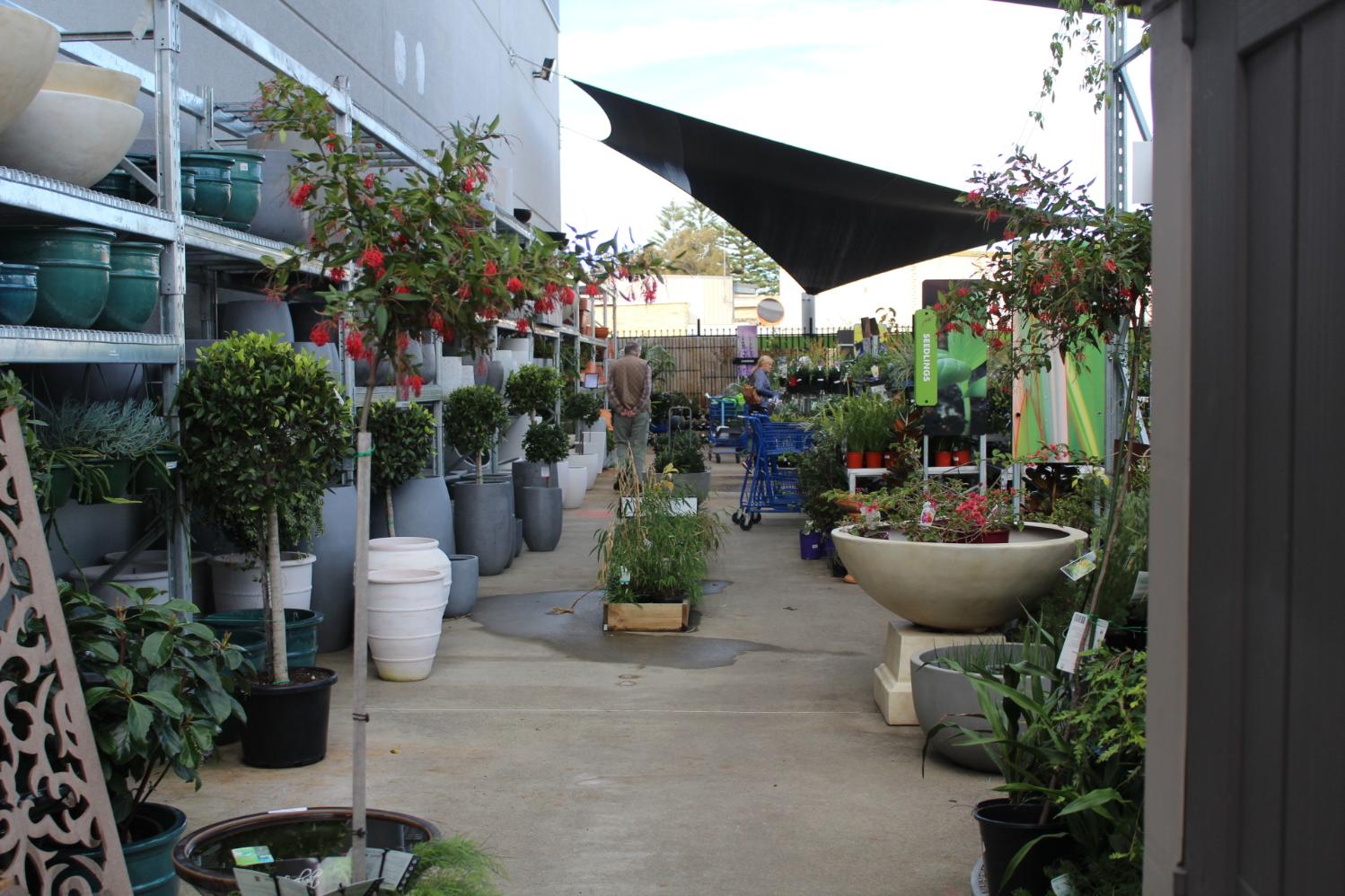 Greenlife garden centre at Johnson Brothers Mona Vale
Although it can still be cool at night the days are definitely warmer the past few weeks, especially when you get a full blast of sun. September is a great time to get into your garden or onto your flat's balcony and get busy planting what you'd like to eat in a few months or see flower after the current initial sweetness currently filling the air as so many plants bloom.
There are so many choices of what to plant out now an overview of your options seems the best place to start.
Top up the Mulch and Compost
Before planting anything, September is a great month to turn over the soil and top up your soil with a liberal sprinkle of compost. Once you have dug all that in, top up the mulch overlay to protect all that goodness with a good pea straw or something similar that will feed the soil as it breaks down and give some added protection and moisture retention to whatever you decide to plant.
What to plant now: Veggies - Herbs - Plants to Deter Insect pests
If you want to balance the budget and stop paying incredibly high prices for basic veggies, now is a great time to look at what will thrive in your zone, a temperate zone. Now is a great time to get your veggie patch going - plant out celery, silverbeet, lettuces, leeks, spring onions, climbing beans, cucumber, sweet corn, tomato, carrot, Jerusalem artichokes and radishes. Herbs that can go in now are parsley, chives, catnip, sage, oregano, rosemary, thyme and marjoram.
Look at how you will lay out your patch and how the sun moves across your yard - what needs more sun, what needs less? Climbing beans, sweet corn, tomatoes and cucumbers can be trained through a trellis at the back, carrots are low to the ground, so they go at the front. Borders of herbs can help in other ways too.
If you're craving a mosquito-free evening on your verandah or deck, think lemon.
Lemongrass
, lemon-scented Pelargoniums and
lemon balm
are some of the ones you can keep in pots or in the garden. Lemon balm is a mint and like all mints, you never have to think about it again after planting—except maybe to cut it back to keep it under control. Speaking of mint, rubbing it on your skin is also an effective way to repel biting bugs. Lemongrass also makes a great tea.
Another plant with outstanding mosquito-repellent properties that's effective against cockroaches as well is
catnip.
Basil
is one of the many herbs you can use to make a natural insect repellent so your summer fun isn't bothered by pesky insects. Basil insect repellent not only works well to keep stinging bugs away, but it has a pleasant aroma and can be grown easily and inexpensively.
Basil is great to place near your outdoor grill or picnic tables, where flies like to gather.
Remember
basil needs to be watered at the roots and not the leaves and a good crop will ensue. You can also add a pot of basil on either side of doorways.
Mint
pretty much repels anything, and that includes flies. Place a few sprigs around your home or when entertaining outdoors rub some on your skin.
Lemon thyme
repels mosquitoes. This hardy herb can adapt to dry or rocky, shallow soil and will thrive in your herb garden, a rock garden or a front border as long as these are in sunny locations. The plant itself will not repel pesky mosquitoes; to release its chemicals, you must first bruise the leaves. To do this, simply cut off a few stems and rub them between your hands.
In fact
lavender, tansy, rosemary
and even
cloves
will keep them at bay. Lavender is especially useful at keeping moths our of clothes -
Keep lavender growing in your deck planters or garden to keep the bugs away. You can also hang dried lavender in your wardrobe, and you will never have to worry about moths eating your clothes.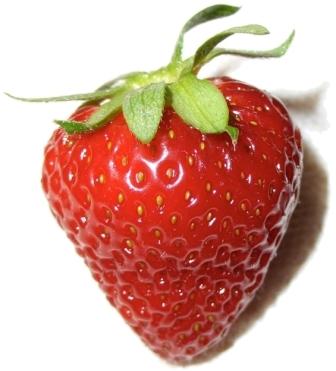 It's also good to remember that many of these insects are actually beneficial insects that help your garden thrive - they pollinate everything you will grow - so using other plants to deter them from what yu want to eat makes good sense and will negate the need to use harmful chemicals on what will be, hopefully, a good meal or more later this year.
Strawberries are great for the littlies beginner gardeners

. Start with small potted strawberry plants from your local Greenlife garden centre, transplant into troughs or window boxes filled with a Premium Potting Mix and place in a warm sunny spot. Keep the potting mix moist and feed every 1-2 weeks with a good Liquid Plant Food to promote healthy leaf growth and lots of flowers and fruit.
Ditto

cherry tomatoes

for the junior gardener. These too will grow in a pot for the smaller gardener or the gardener with a smaller area to garden in, such as a balcony. They can be trained up a stake and become an attractive addition to that smaller outdoors area as they flower and then bear fruit, and what is better than popping outside for a handful to toss through the dinner salad?
Lemons

and

avocadoes

are another fruit that can go in now - even though it will be 2-3 years before you get any fruit, if you're like us and have kept those seeds and planted them a few years back, you will be picking fruit around now. The avocado tree from a seed we planted in a sunny west facing spot has borne fruit the last few weeks, proving these can and will grow in Pittwater. These like full sun and may go a little stringy if not pruned regularly where you will get too much height and not enough breadth.
If grown from seed, start pruning when the seedling is only around 15 centimetres tall, snipping off the top pair of the leaves. When it reaches a foot (30 centimetres) in height, trim back to half. After this, prune the tree yearly.
Mature trees will require occasional pruning to keep the tree clean and to create adequate space for air and light to travel through. Light pruning can be done any time of year, though heavy pruning should be done in the early Spring. Prune away any low-hanging branches to keep the tree clean and accessible. Prune thick areas to ensure adequate light and airflow. Cut back any dead wood and trim away V-shaped branches. Continue to prune the tips off the branches if you decide to keep the tree on the smaller side. Remember to start slowly though and do not take off more than one-third of the length of each branch.
Growing a Lemon Tree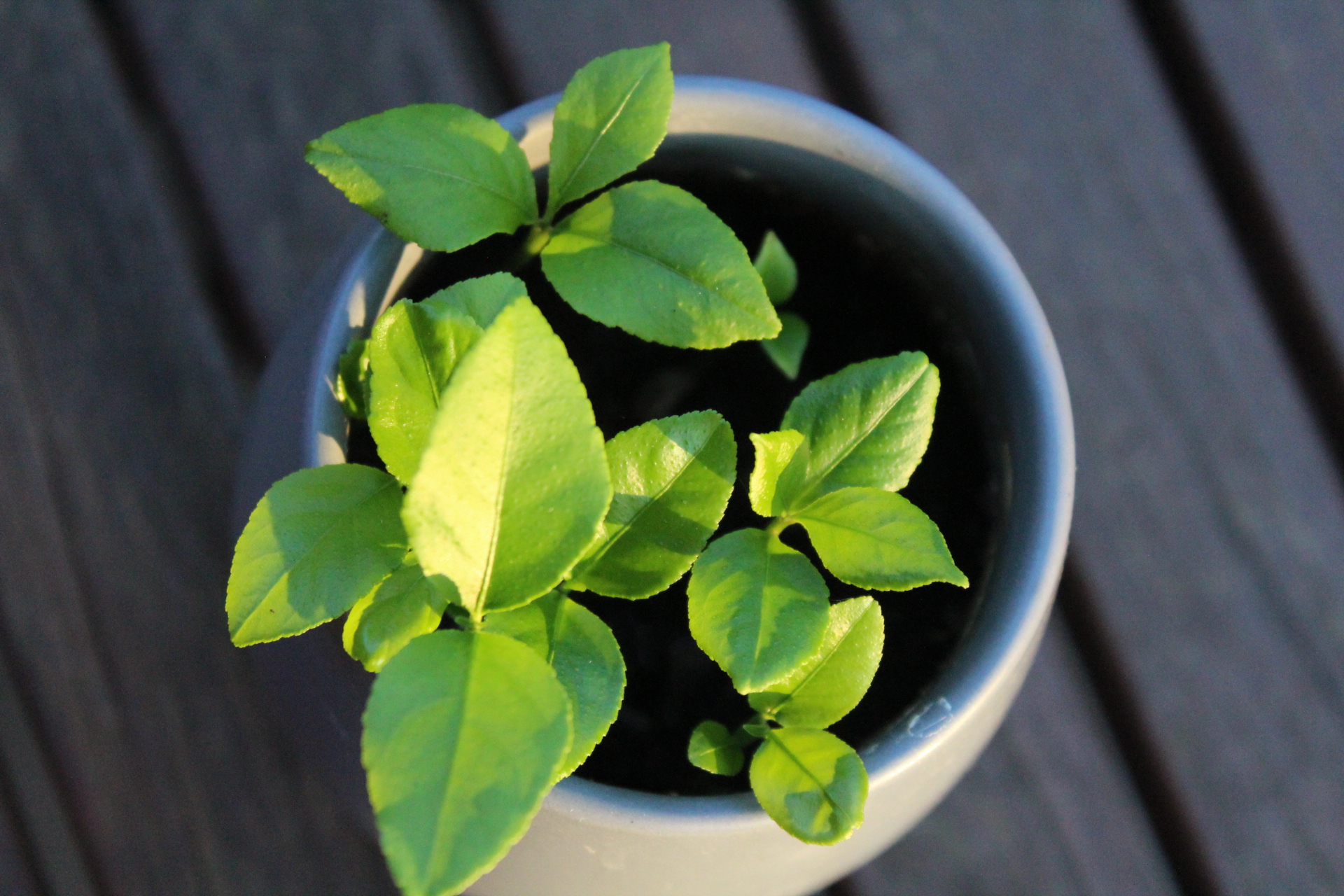 We first grew lemons from seed around 20 years ago and each time we find a wonderful fruit we keep a few seeds and start again with these so they can replace the old ones in time for more fresh fruit - a great way to have lots of lemons for all kinds of dishes and drinks - Lemon Butter and Lemon Meringue pies being favourites here.
Firstly you will need:
An organic lemon since non-organic lemons often contain non-germinating seeds; those we're growing
Fertile potting soil, and natural fertilisers like compost
A seedling pot that is about 60 centimetres wide by 30 centimetres deep
A planting pot that is six inches wide and six inches deep (this comes in handy further down the track)
A sunny, indoor growing location
How to:
Moisten the potting soil so that it is damp, but not soaked, all the way through.
Fill the smaller pot with soil, all the way up to an inch below the rim.
Cut open your lemon and remove a seed. Remove all of the pulp from its surface.
Do not delay to plant. The seed must still be moist when it is buried into the soil in the smaller pot. Plant the seed about half an inch deep in the middle of the pot.
Spray the soil that is directly above the seed gently with water from a spray bottle.
Place the pot in a warm, sunny location.
Spray on more water occasionally, not allowing the soil to dry out. Do not cause water to puddle though. Just keep the soil moist.
After about two weeks, the sprout emerges. If you need additional light for your lemon plant, you can use a grow light to supplement the sun's light.
Take care of the young plant by keeping the soil damp, by making sure it gets at least eight full hours of light per day, and by giving it moderate doses of organic fertiliser like compost.
Watch over your plant to ensure it is not attacked by bugs or diseases. Prune off brown, dead leaves when necessary.
When the plant outgrows its small pot, put it in the larger pot. You will go through much the same procedure when you re-plant it as when you first planted. Younger plants need more water than older plants, but they all do need adequate water.
Don't starve your poor plant after all that work of growing it. Citrus plants are hungry while growing and even once grown.
It's easy to give citrus the nutrition they need with Yates Thrive Citrus Liquid Plant Food or Yates Thrive Natural Citrus & Fruit Organic Based Pelletised Plant Food.

They're both complete citrus fertilisers that contain a specially formulated blend of nitrogen to promote green leaf growth, phosphorus for strong root development and potassium to encourage flowering, healthy plants and quality fruit.

For liquid feeding: Mix 2 capfuls of Yates Thrive Citrus Liquid Plant Food into a 9 L watering can and apply over the root zone each week.

For pelletised feeding: apply Yates Thrive Natural Citrus & Fruit Organic Based Pelletised Plant Food around the root zone every 8 weeks. It contains more than 50% natural ingredients and both feeds citrus plants and helps improve the quality of the soil.
Tender new citrus foliage is susceptible to attack from citrus leaf miner, which causes silvery trails and curled and distorted leaves. It ruins the look of the tree and in severe cases affects plant health by reducing the potential for photosynthesis (capturing energy from the sun).

New growth needs to be protected by spraying with Yates Nature's Way Citrus & Ornamental Spray. It deters the citrus leaf miner moth from laying her eggs on the foliage, which hatch into the larvae that tunnel into the leaves.

This is a pest that needs to be prevented, as the damage is irreversible. Spray citrus trees every 5 – 14 days from when the new foliage is around 4 cm long.

Yates Nature's Way Citrus & Ornamental Spray is based on natural pyrethrin and vegetable oil and is certified for use in organic gardening, so is ideal for gardeners wanting to use organic methods of citrus leaf miner prevention.
If you care for your lemon tree with fertiliser, moist soil, and keeping it in direct sun, it will bear fruit in at least 3 years (although that depends on how much hours of sun your tree gets). If you want to make sure you get the same fruit from a tree, the tree must be grafted (not the seedling, but the graft scion of the variety you chose), or the tree can come from a cutting, sometimes seeds don't get you the variety you want (you can assume that a Meyer lemon tree from seed doesn't give you the same fruit you wanted, but the store bought lemons (usually Eureka or Lisbon will give you the same fruit).
Plant Care of what's already there
While on citrus, September is a good time to check your citrus trees for gall wasp and remove affected sections by pruning well below the gall. Don't compost this or put it in the green waste bin. It's a good idea to cut through the gall to expose the larvae to air – which they hate – before putting it in a bag and popping in the rubbish bin. Do not use a fertiliser that is high in nitrogen, as this promotes soft growth which provides ideal conditions for the wasp. Use a balanced fertiliser or compost.
Let's go Native!
Australian natives can also be planted in Spring. Everything from ground covers to tall trees, brilliant flowers, climbers and bird attracting shrubs will thrive here in the right conditions and placed in the right spot. Check the plant tags for helpful information about the conditions your chosen plants enjoy and the size they'll grow to.

In
Reducing Ticks in Your Garden: Garden care, Plants that Repel, What to Wear Outdoors
a few insights into maintaining your garden to reduce tick incidence lists the s
mall bird insectivores, species like the Silvereye,
White-throated Treecreeper
,
Spotted Pardalote,
Gerygone Fairywren and Thornbill, which feed on the ticks. Attracting these birds back into your garden will provide not only a residence for tick eaters but also the delightful moments watching these tiny birds provides.
They are still around in Pittwater, so providing areas between the bush reserves they are still seen in; Barrenjoey headland, Ingleside, Narrabeen lagoon and Warriewood wetlands, as well as everywhere in between, may increase their numbers and lessen tick pockets.
By planting a range of native plants of different heights and densities in your garden, you will encourage many different small birds to visit or even take up residence. You could also see Finches, Robins, Wagtails and small Honeyeaters visiting your home and their delightful little twitters, as many of these birds are quite gregarious, will let you know where they are even when you can't see them.
And so we begin - bring on SPRING!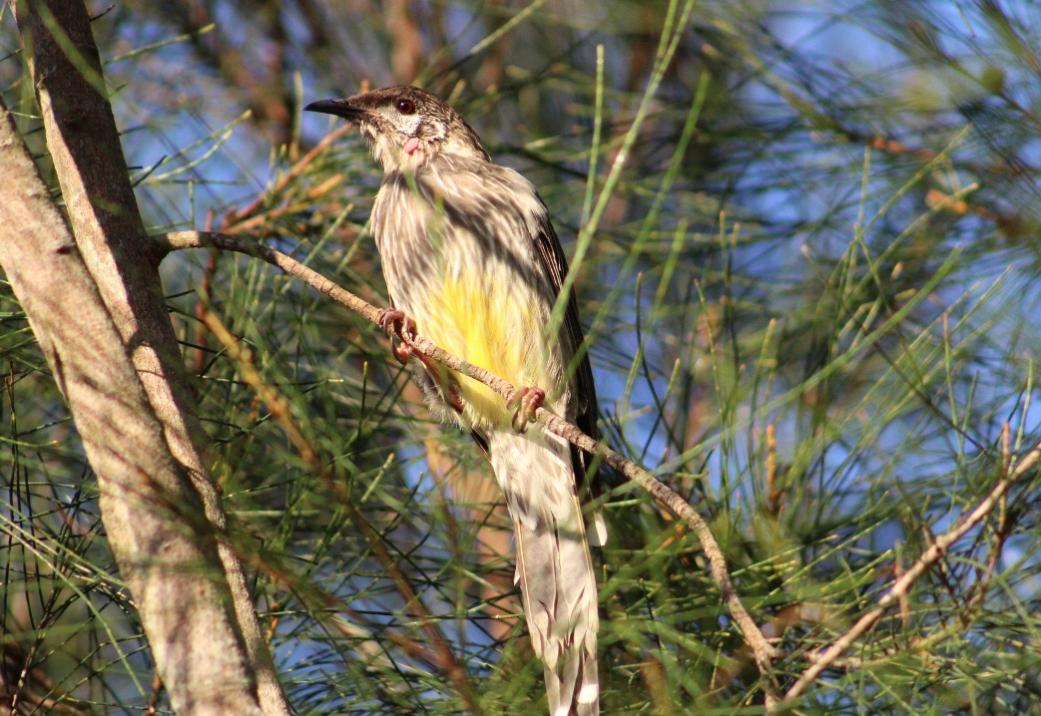 Red wattlebird (
Anthochaera carunculata
) - an insect eater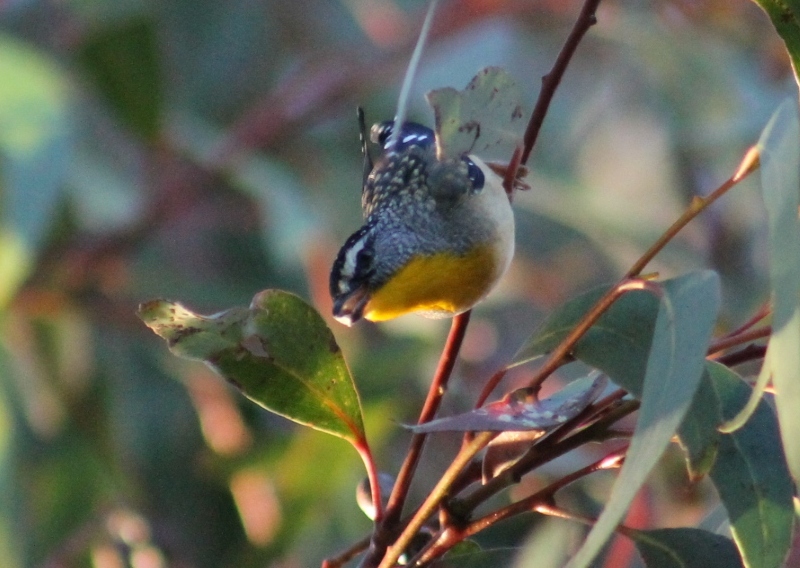 The Spotted Pardalote forages on the foliage of trees for insects, especially psyllids( tiny native sap-sucking insect that are occasionally referred to as plant lice), and sugary exudates from leaves and psyllids.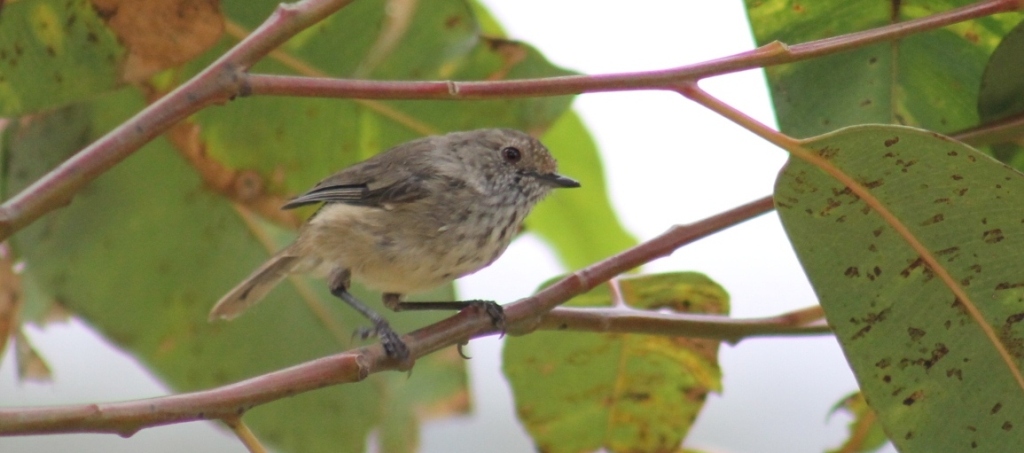 The Brown Thornbill (Acanthiza pusilla) is a passerine bird usually found in eastern and south-eastern Australia, including Tasmania. It can grow up to 10 cm long, and feeds on insects but may sometimes eat seeds, nectar or fruit. They feed, mainly in pairs, at all levels from the ground up, but mostly in understorey shrubs and low trees. Will feed in mixed flocks with other thornbills out of breeding season. Photos: A J Guesdon, all taken in Pittwater suburban areas.
Tools And Products From Johnson Brothers Mitre 10 To Help Your Garden In Spring 2022: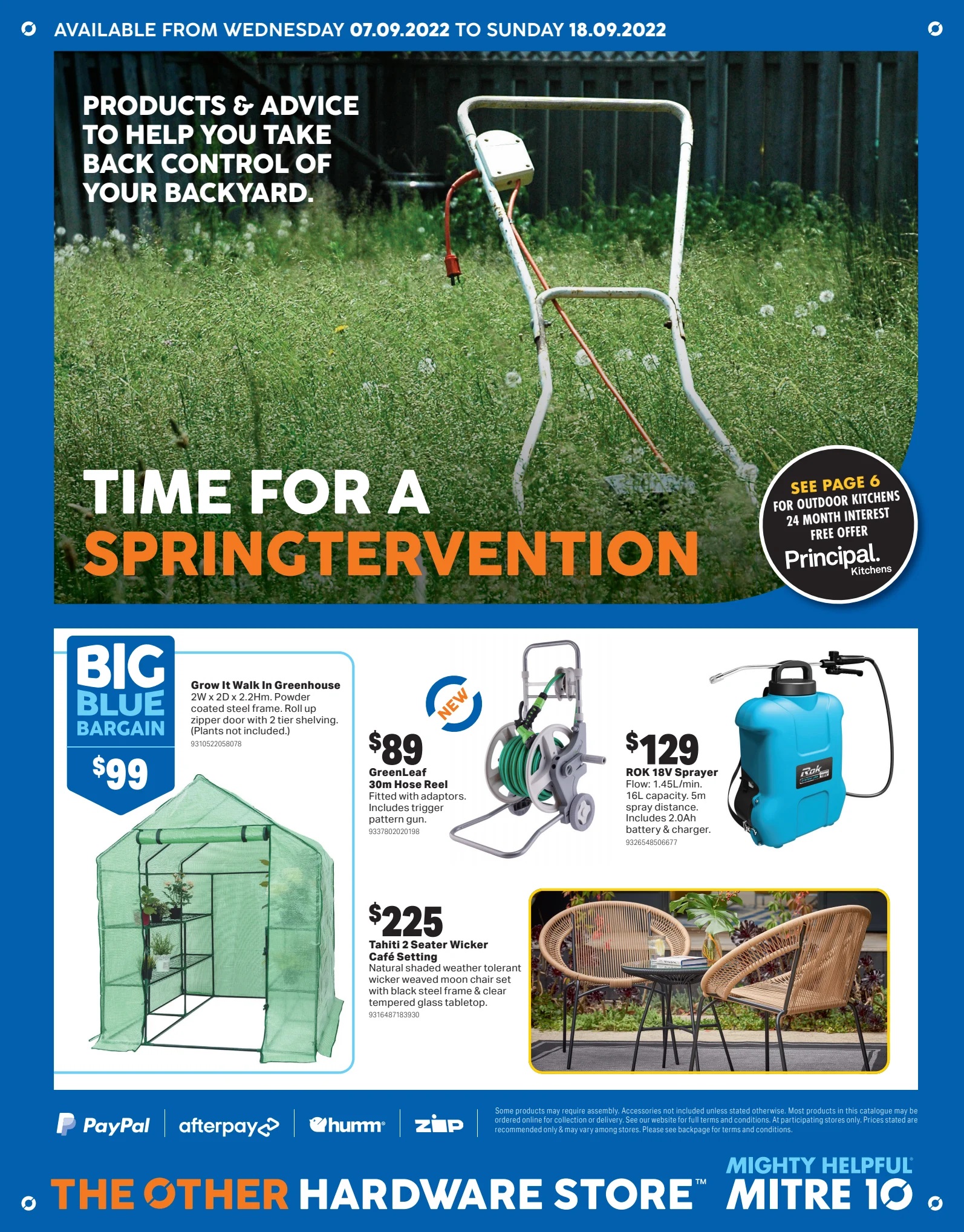 Rhino Gardener Gloves 3pk: $10
• Flexible extra grip palm coating • Comfortable and close fit.
Richgro Premium Potting Mix with Seaweed 25L: $10.90
Richgro Premium Seaweed Potting Mix has been formulated with special ingredients to promote the best quality plant growth. The potting mix is suitable for use in both indoor and outdoor gardens and helps to improve the number & colour of blooms and assist plants to cope with adverse weather conditions such as drought & frost. Richgro Premium Seaweed Potting Mix provides vital nutrients & minerals that increase plant vitality & health.
• For all plant types • Assists plants to cope with adverse weather conditions such as drought and frost • Suited for both indoor garden and outdoor potted garden.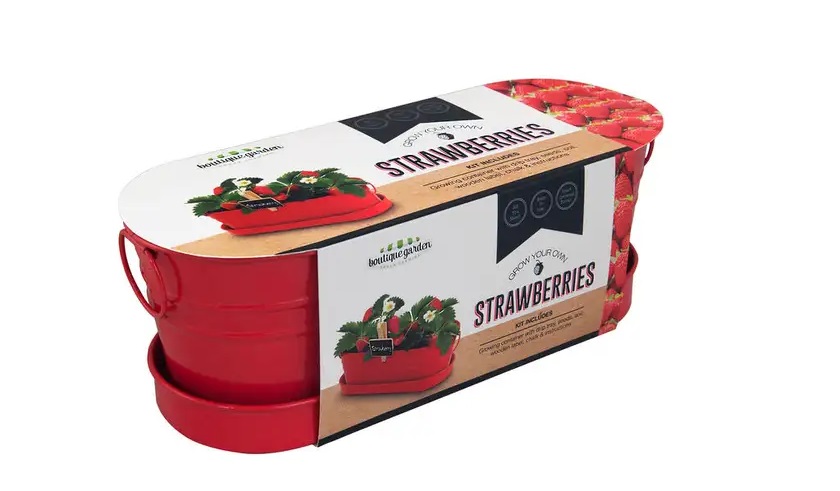 Grow Your Own Strawberry Windowsill Tin: $17.95
Contains Strawberry seeds and soil. Easy to grow. Bright coloured galvanised tin. Drip tray included. Grow inside the home or outside.
Rocky Point Pea Straw Mulch: $22.00
Conserves Water. Organically Improves Plant Health. High Nutrient to Improve Soil & Stimulate Growth. Suitable for Vegetable Gardens, Fruit Trees & Flowers. Suppresses Weeds. Sustainably Produced.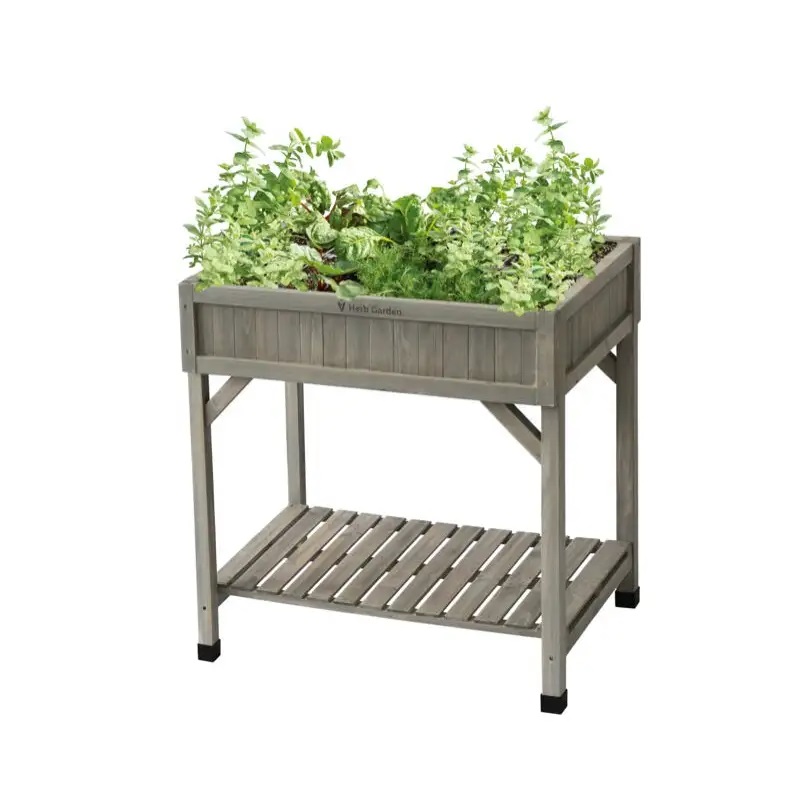 VegTrug Raised Herb Planter: $179
The VegTrug Raised Herb Planter is an easy to use herb planter which is suitable for use on patios, balconies or in gardens. It is designed at a comfortable working height to reduce strain on your back and knees while planting and watering. It is fitted with a pre-formed herb divider/liner which allows you to keep your herbs separate as they grow. Made from 100% FSC Cedar Wood, this herb planter has foot covers to protect the wood for long-lasting use. It is food safe and contains no harmful chemicals, making it safe to grow herbs for your kitchen. This planter is high enough to protect anything you grow from slugs and animals for added reassurance, plus it's easy to assemble and perfect for gardens and apartment balconies alike. • Raised planter which is at a comfortable working height and also protects plants from animals • Suitable for gardens, patios and balconies • Includes a herb divider/liner for convenience • Made from 100% FSC Cedar Wood • Quick and easy to assemble.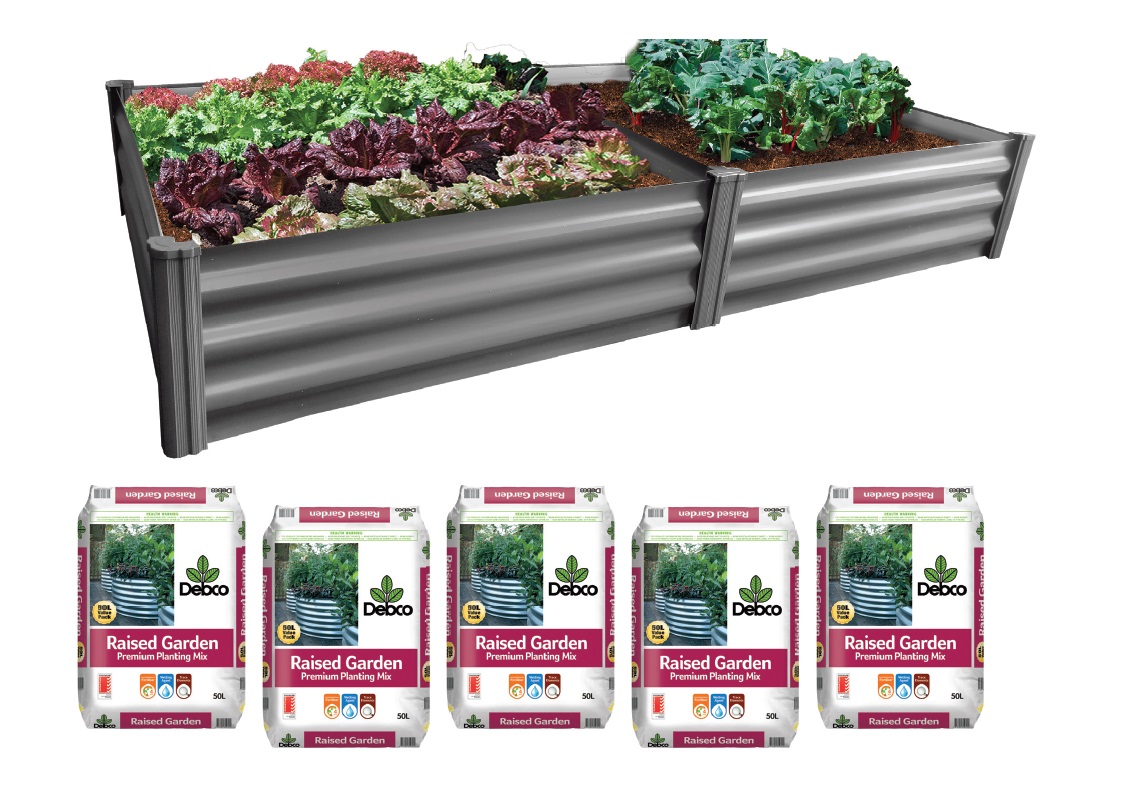 Organic Garden Co. Garden Bed & 5 x Debco 50L Premium Potting Mix: $178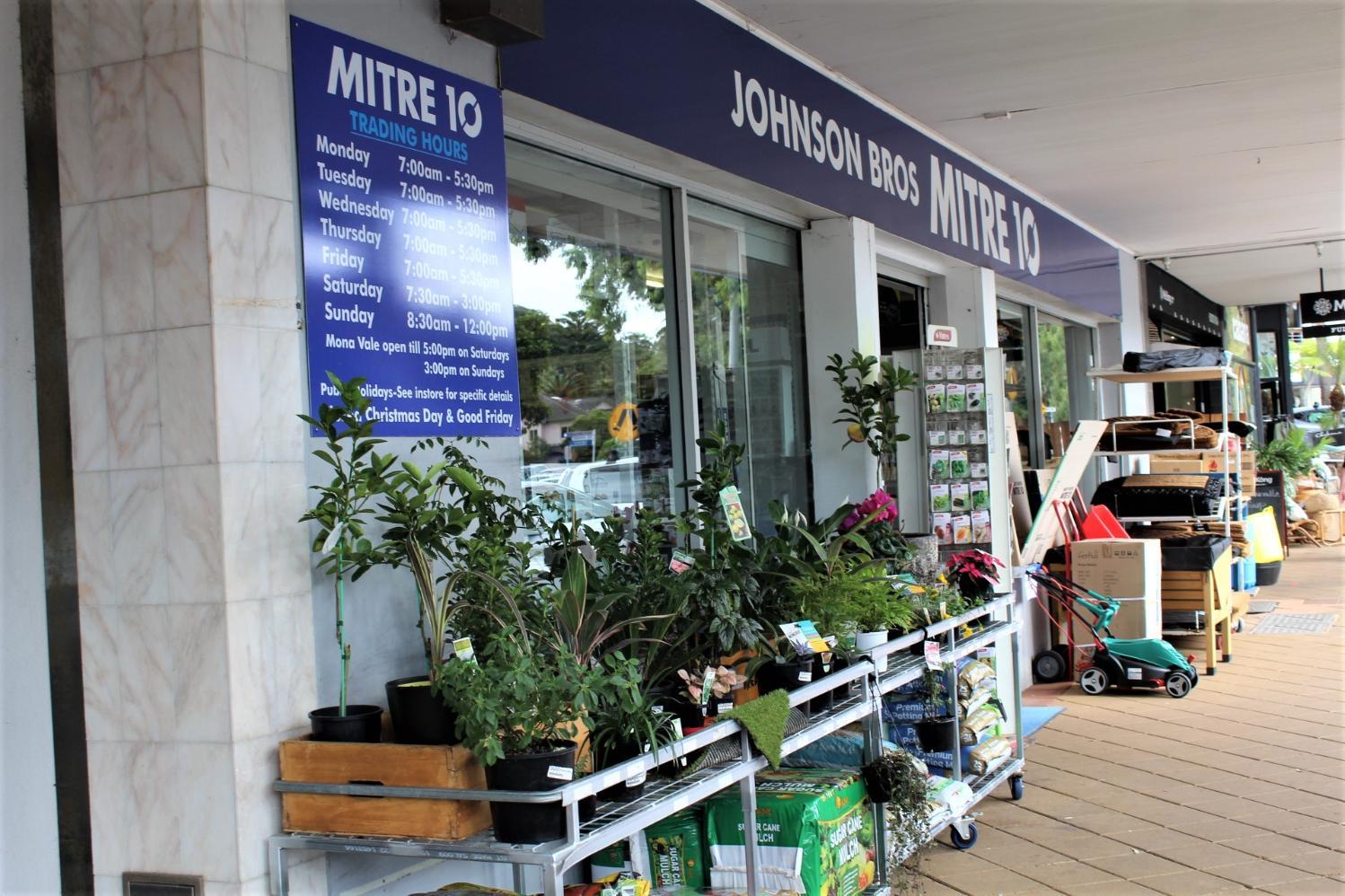 Johnson Brothers Mitre 10: Serving Our Community Since 1955
The Independent Hardware Group has awarded Johnson Bros Mona Vale the best in state at the IHG state awards and heads to the national finals on the Gold Coast in February 2022.
Congratulations to the store in Avalon Beach as well, which won best in village.
Johnson Brothers say; ''Thank you to all of our amazing staff and customers for being awesome!''
IHG is Australia's largest home improvement wholesaler supplying more than 1,500 stores nationwide. These stores cater to a broad range of Trade and DIY customers and range from large format warehouses to convenience operations and Trade centres, as well as frame and truss sites in two States.
Under the IHG network, there is a clear mandate to support the growth of Independents within the hardware sector in Australia by helping them to be 'The Best Store in Town'.
The culture of IHG is built on being a low cost and transparent business partner to members, with an unwavering commitment to protect and grow a sustainable independent hardware sector for the long term.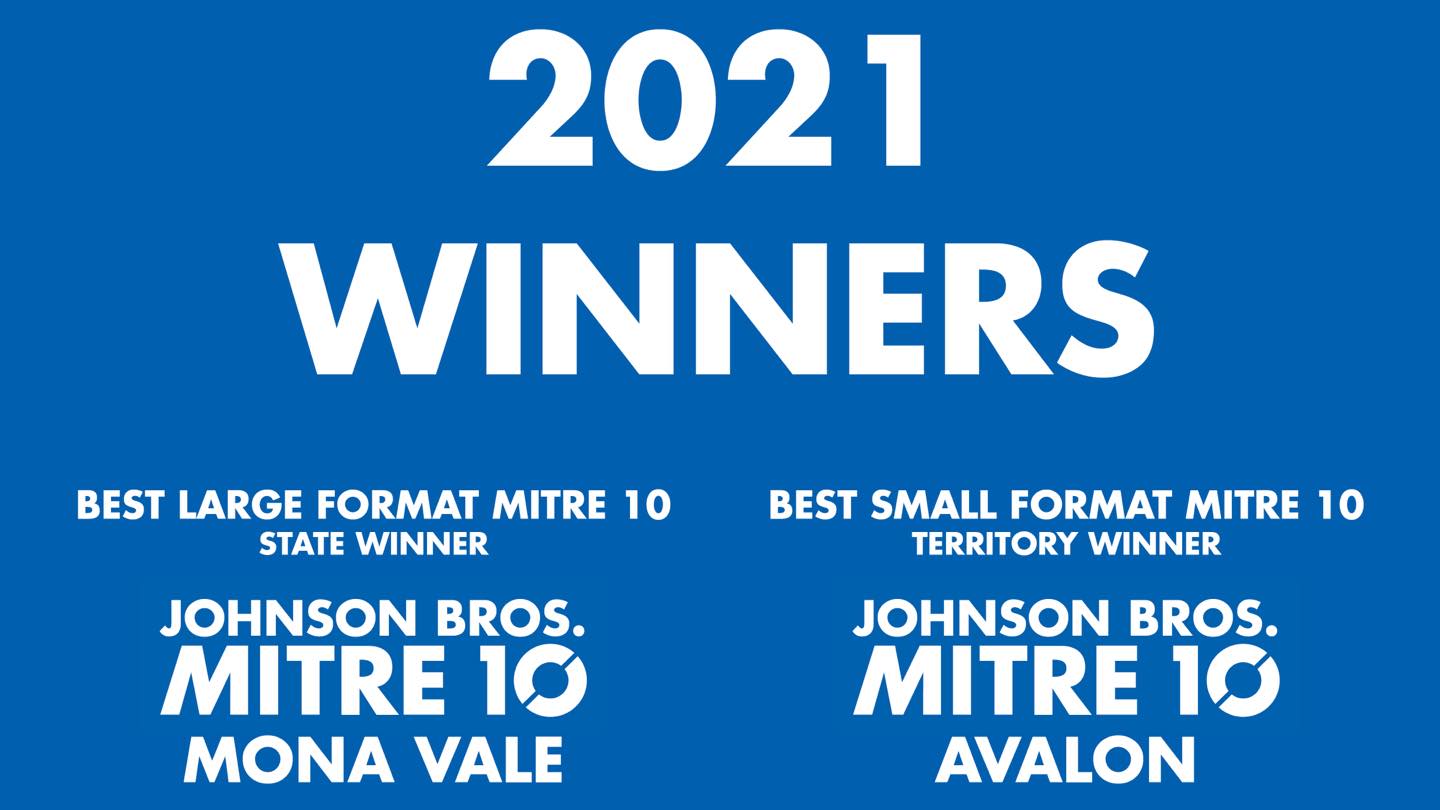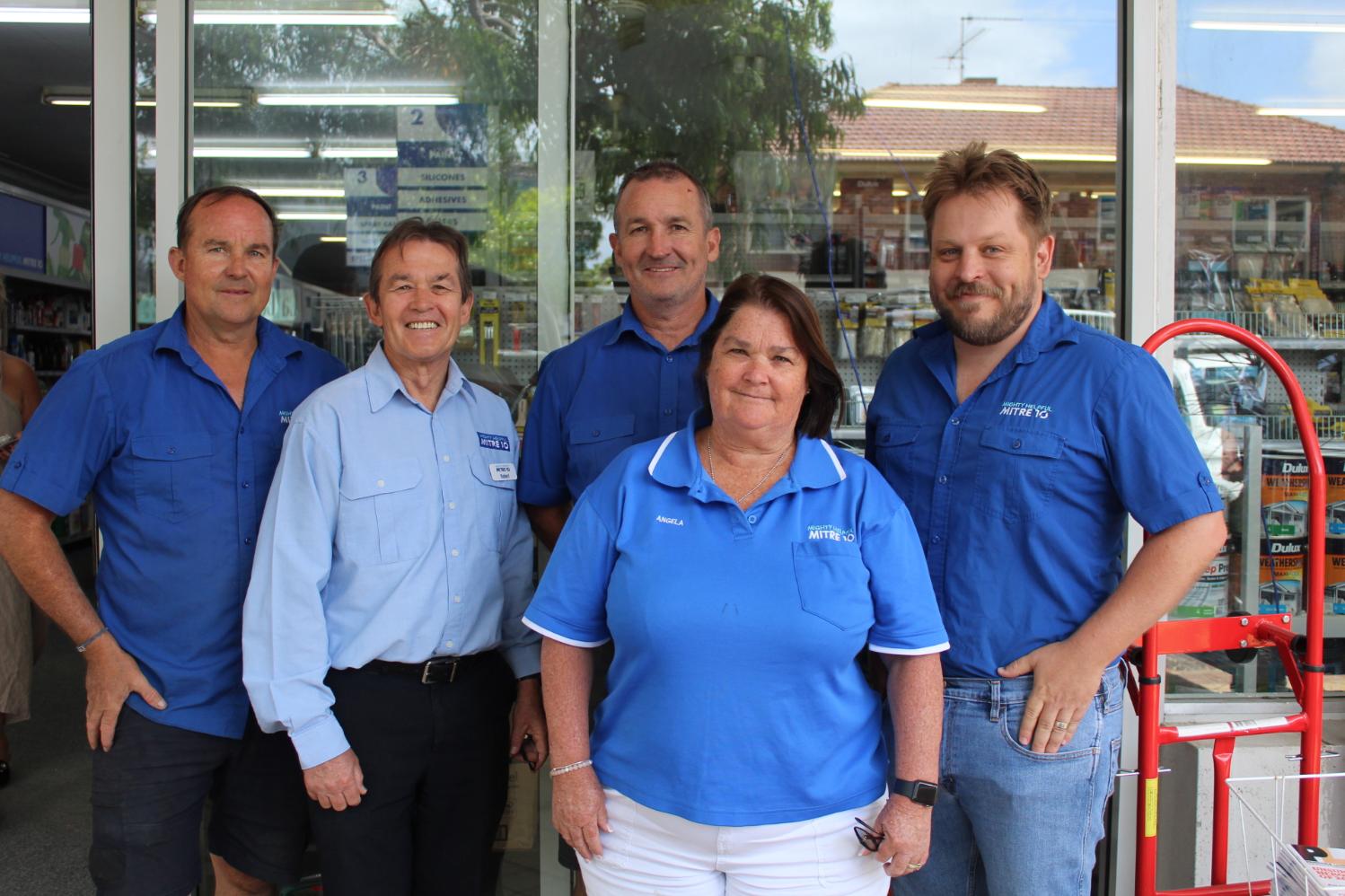 JBH Design Centre
JBH Design Centre is a tool for builders and DIY'ers to assist in the fit out of houses. It has displays of kitchens, Bathrooms, Doors and Storage as well as knowledgeable staff to assist in making house fit out painless.
Visit: http://jbhdc.com.au/
On Facebook: https://www.facebook.com/design.centre.jbh/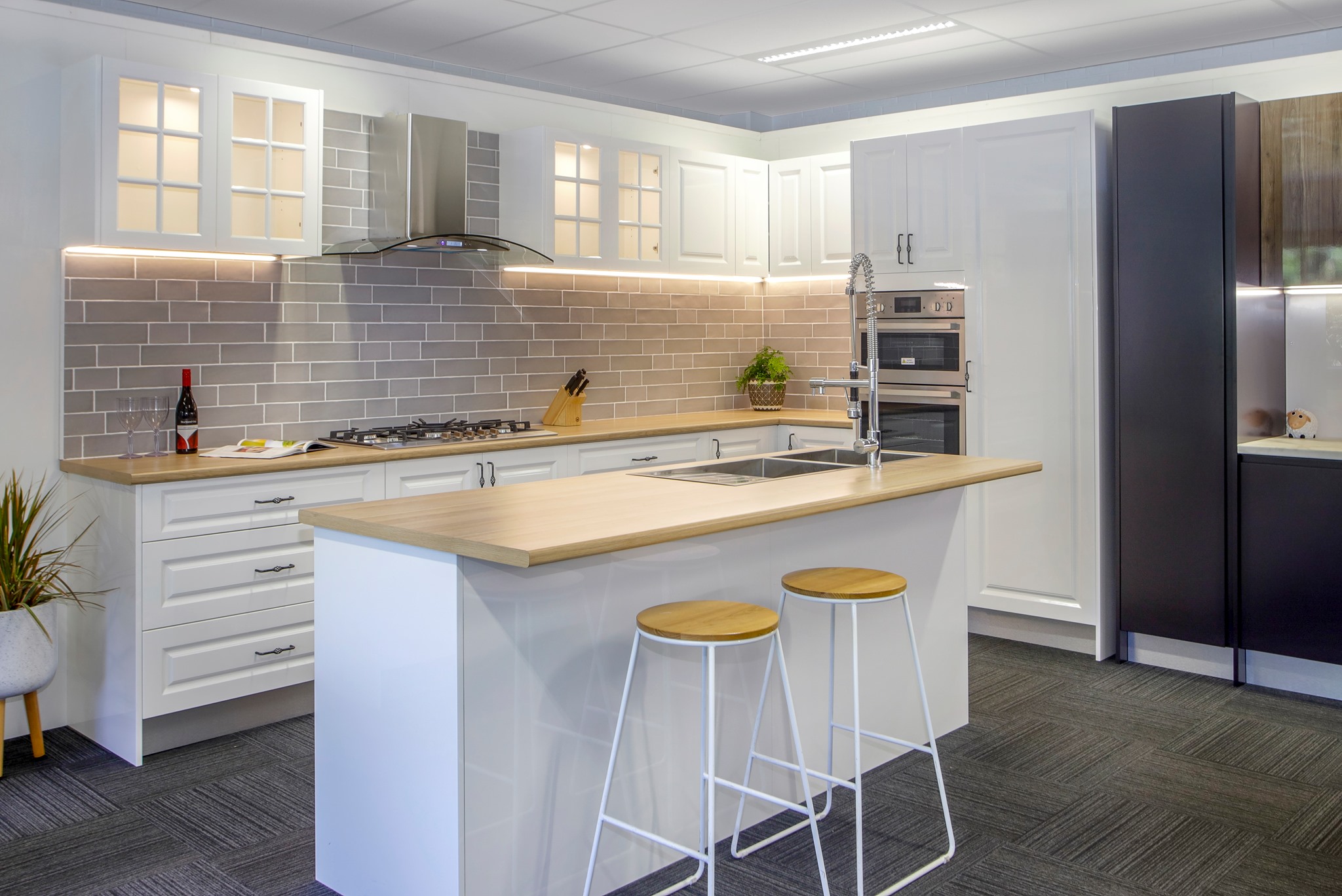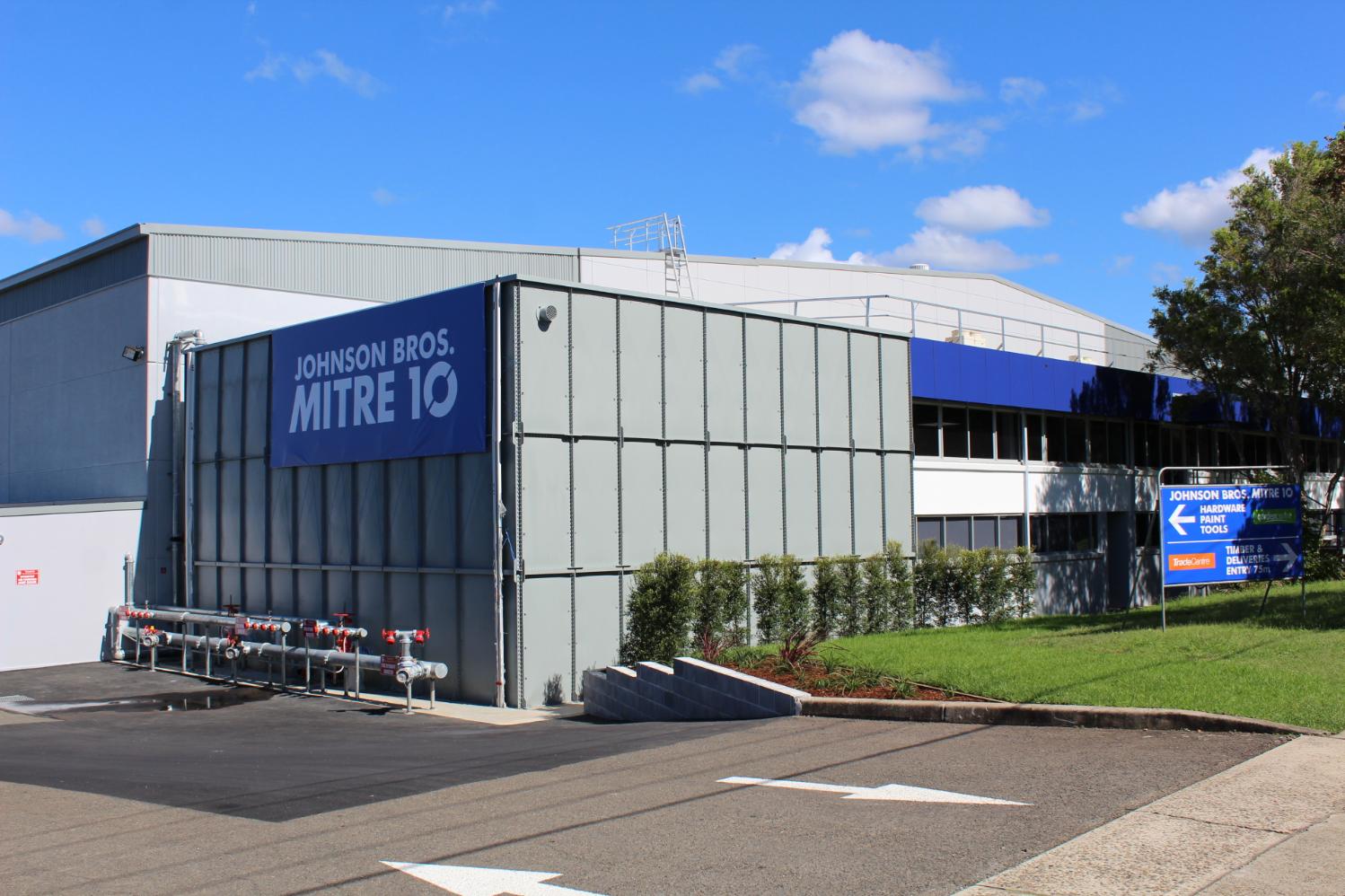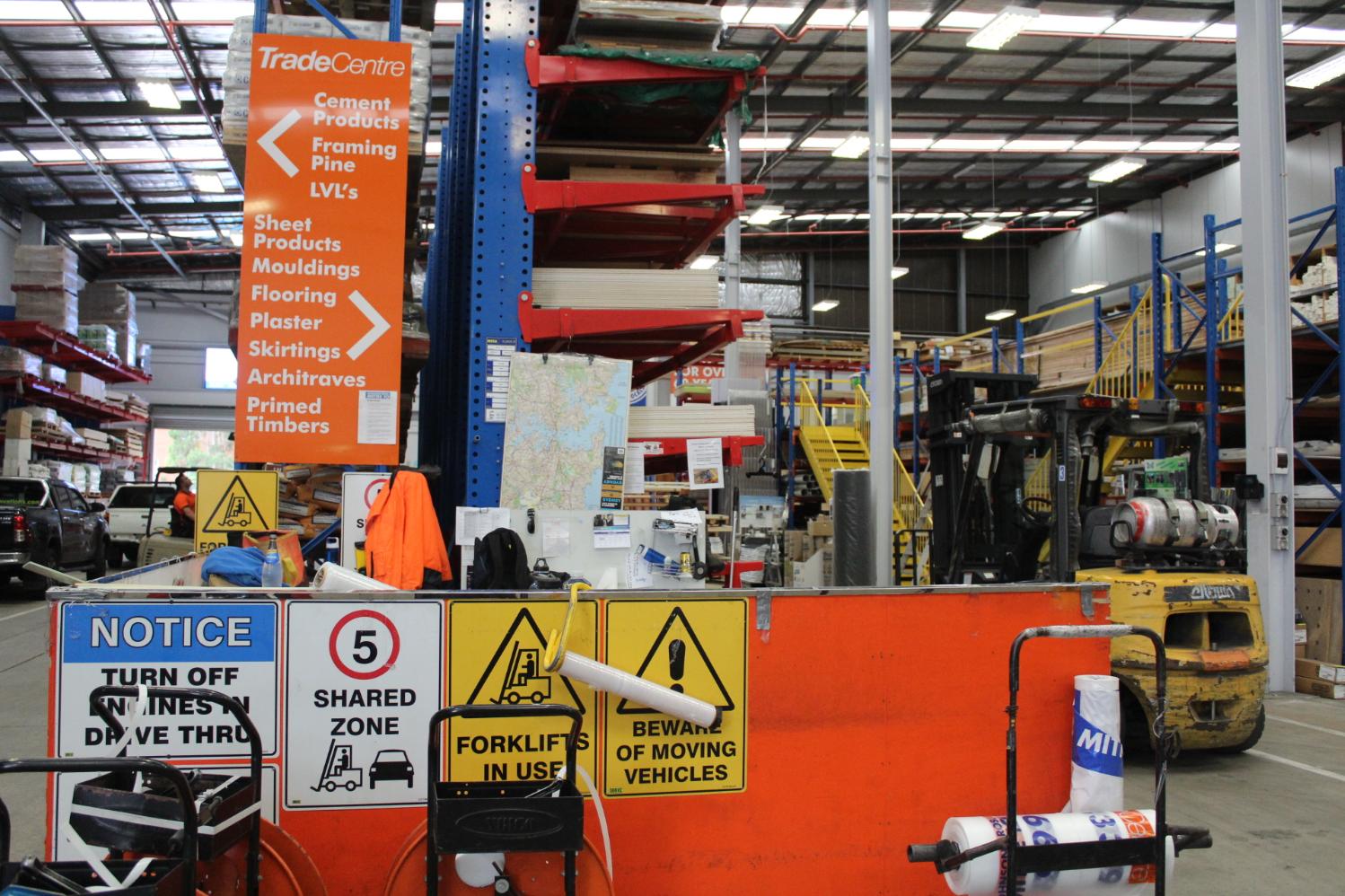 Johnson Brothers Mitre 10 Trade Centre at Mona Vale - everything you need under one roof.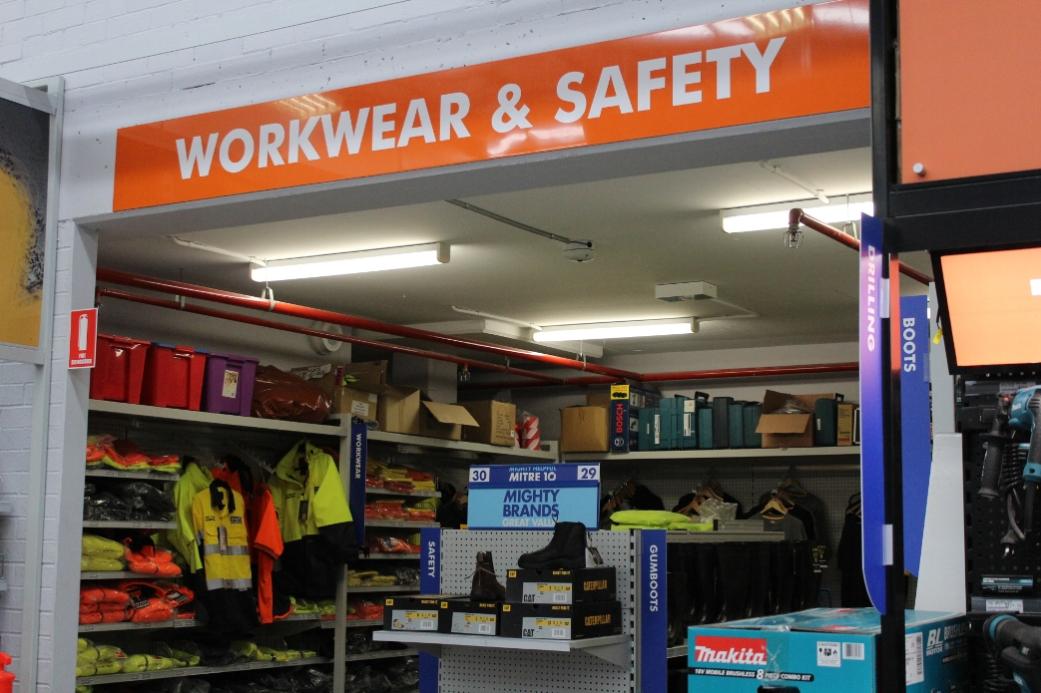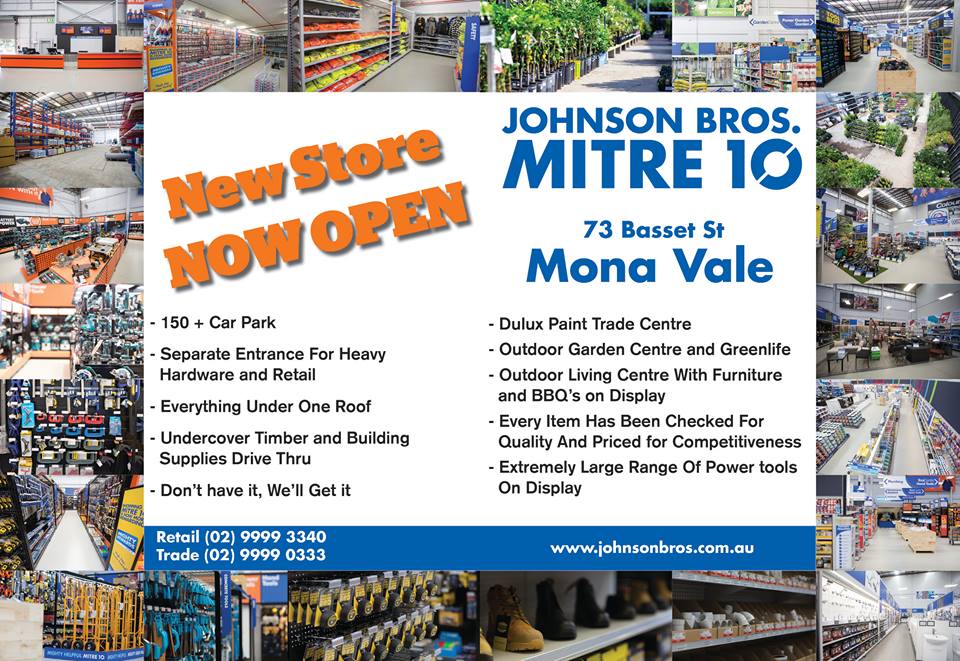 Johnson Brothers Mitre 10 New Store
73 Bassett Street
Mona Vale - Online Store: Jbhmv.Com.Au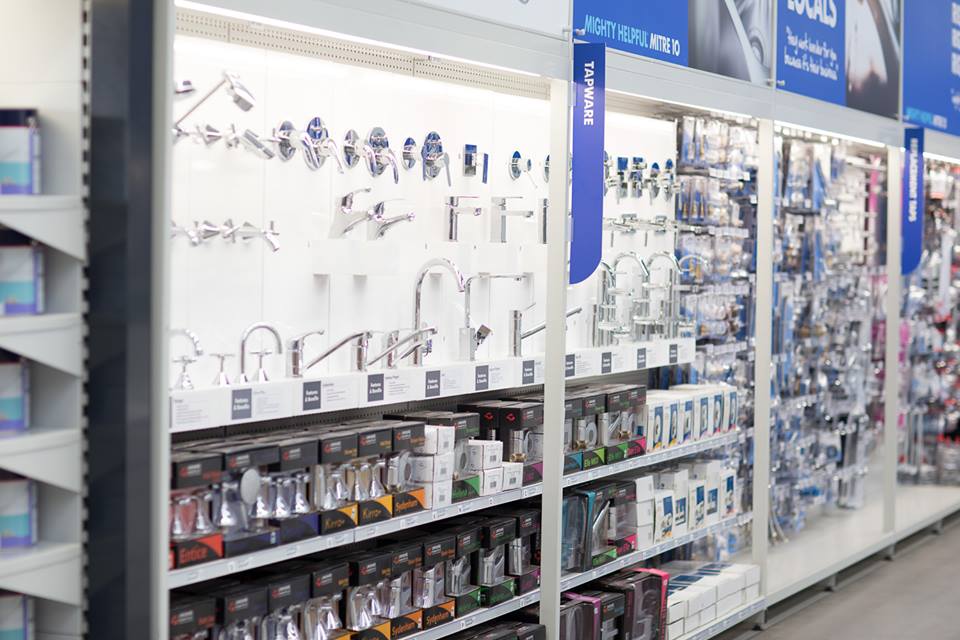 Products advice is available from the trained friendly staff at Narrabeen, Mona Vale and Avalon Johnson Brothers Mitre 10.
Click on logo to visit Johnson Brothers Mitre 10 website
Johnson Bros Mitre 10 - Avalon (02) 9918 3315
Johnson Bros Mitre 10 - Mona Vale (02) 9999 3340
JBH Timber & Building Supplies (02) 9999 0333
JBH Fencing & Landscape Supplies (02) 9970 6333
www.johnsonbros.com.au Online store: jbhmv.com.au

John, Bob and Robert Johnson, 2013 - photo by A J G.
Important
All information and tips in this publication are of a general nature only and neither Johnson Brothers Mitre 10 or Pittwater Online News does not warrant the accuracy or completeness of the information and tips in this publication. This publication is not intended to be a substitute for expert advice.
Johnson Brothers Mitre 10
advises you to always consult an experienced and qualified person when undertaking jobs of this kind (including consulting a qualified tradesperson such as an electrician or plumber where relevant expert services are required).
You should also consider any safety precautions that may be necessary when undertaking the work described in this publication (including wearing any necessary safety equipment such as safety glasses, goggles or ear protectors or hard hats). The information and tips in this publication are provided on the basis that
Johnson Brothers Mitre 10
and
Pittwater Online News
excludes all liability for any loss or damage which is suffered or incurred (including, but not limited to, indirect and consequential loss or damage and whether or not such loss or damage could have been foreseen) for any personal injury or damage to property whatsoever resulting from the use of the information and tips in this publication.
Pittwater Online News and
Johnson Brothers Mitre 10
also advises there may be laws, regulations or by-laws with which you must comply when undertaking the work described in this publication. You should obtain all necessary permissions and permits from council and/or any other relevant statutory body or authority before carrying out any work. Major projects published in this publication always list these and/orlinks to where you may research what your own project requires to meet regulations.