May 22 - 28, 2022: Issue 539
Anna's Walk 2022: May 22nd
Anna Lynch tragically lost her battle with bladder cancer in September 2017, aged just 45. It just wasn't fair; how could someone so healthy, calm, and living in the moment be lost to this awful thing? She left behind a devoted husband, two young children Noah, now 17 and Manon, 15; and wonderful family and friends.
Anna was such an inspiration to everyone that knew her, and had an amazing aura about her. A serene calmness, and an attitude of slowing down and just 'being' and not always 'doing'. She reminded people to see the beauty in every day. Very difficult to do in the fast-paced world we all live in. But it rubbed off on all that knew her – this was her legacy.
Anna inspired us to form BEAT Bladder Cancer Australia; a volunteer-led patient advocacy charity to help raise awareness of bladder cancer, and to provide information & support to those touched by this terrible disease.
Anna's Walk hopes to help raise awareness of bladder cancer amongst all Australians, and to highlight the information and support available for those in need.
It is also an opportunity for us to do our bit to support those who have been directly impacted by this terrible disease.
And it's a great excuse to take time out of our busy lives to simply appreciate the beauty all around us.
Adam Lynch - Founder and President, BEAT Bladder Cancer Australia
This year we are delighted to be able to offer a walk in most states and territories,
giving you the opportunity to walk for bladder cancer wherever you live in Australia.
To sign up, please visit: https://www.beatbladdercanceraustralia.org.au/annas-walk/
A beautiful coastal walk from North Narrabeen to Mona Vale on Sydney's Northern Beaches. Everybody is welcome!
Register to join Anna's Walk today. Invite friends, family and colleagues to come along, and help fundraise to increase awareness and provide support for those touched by bladder cancer.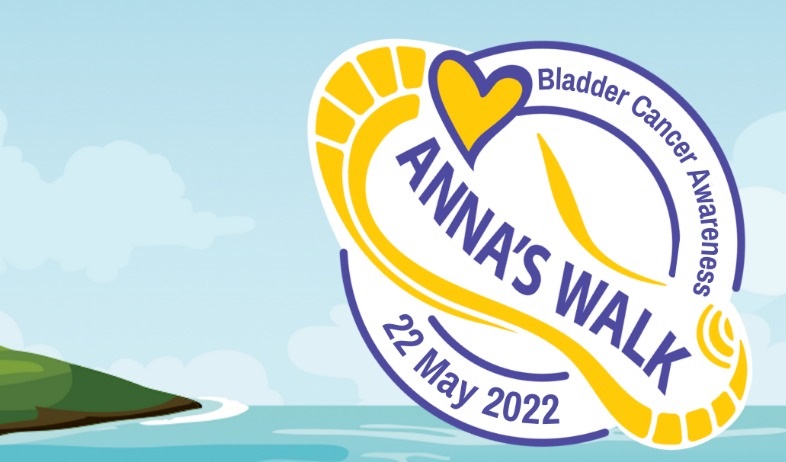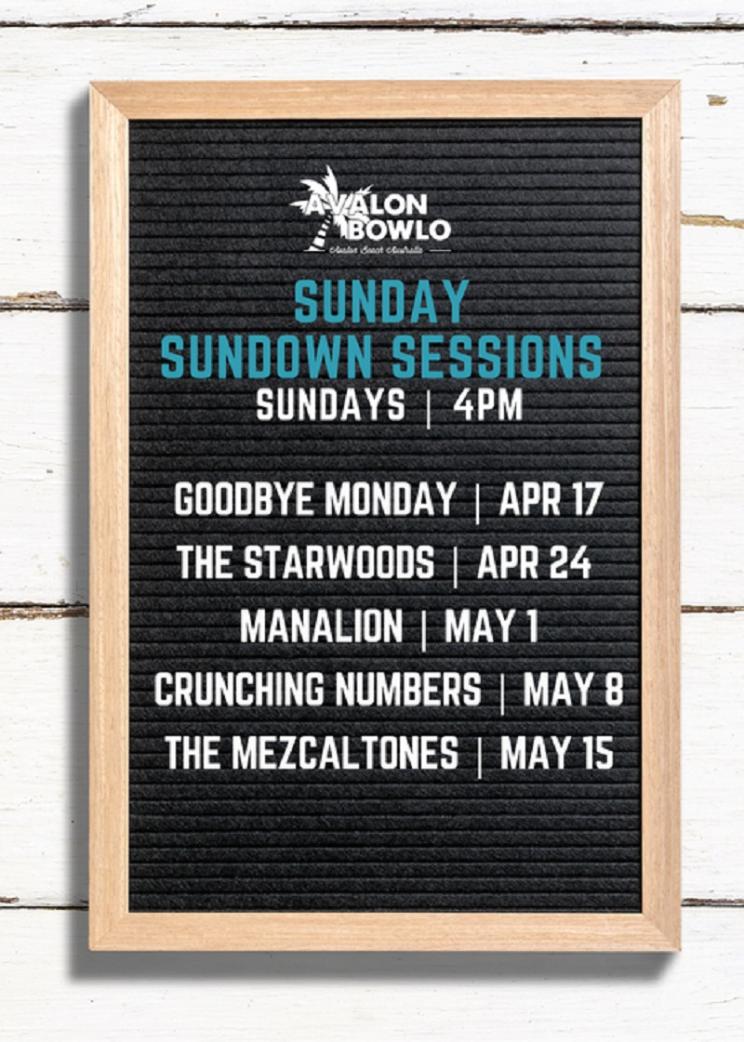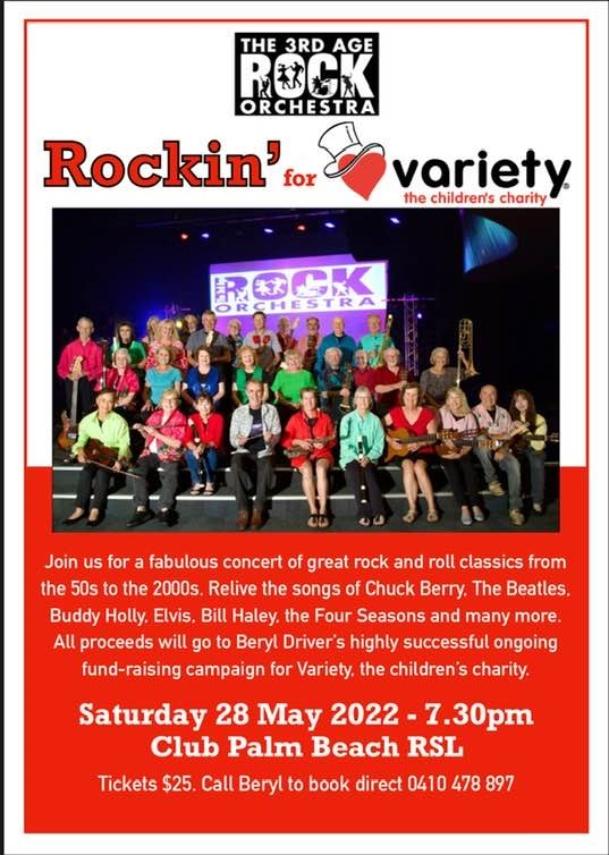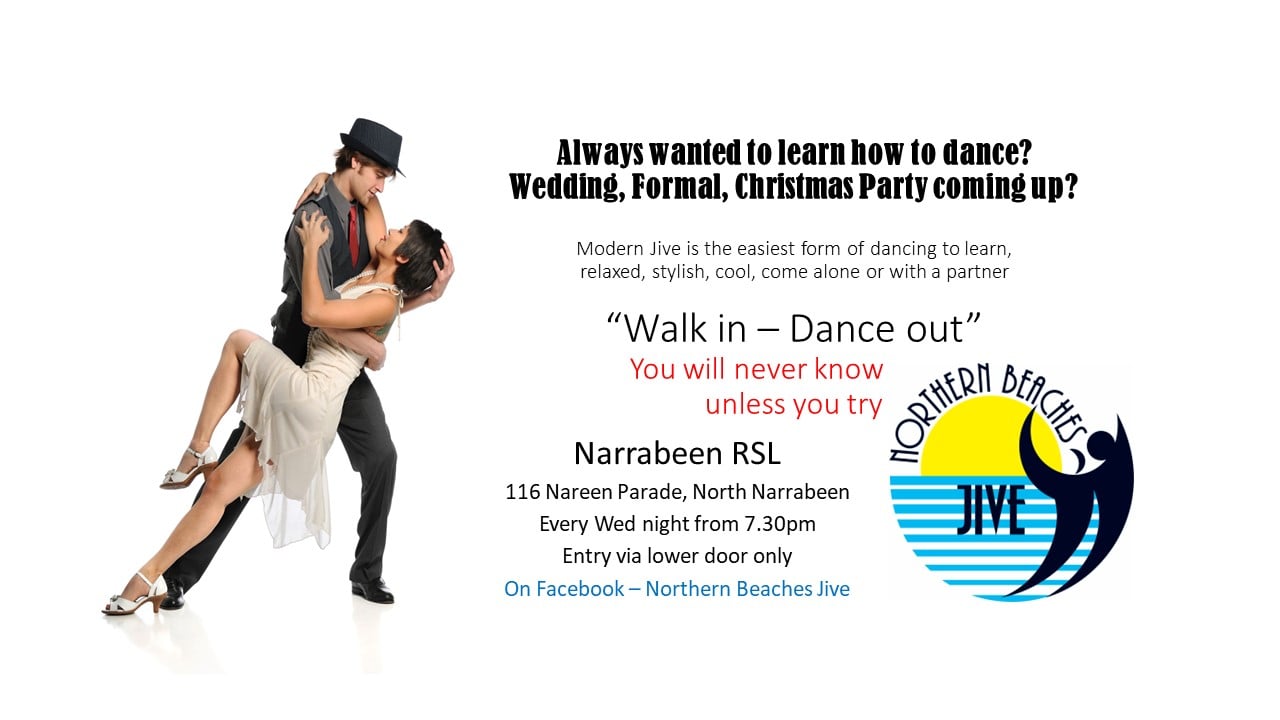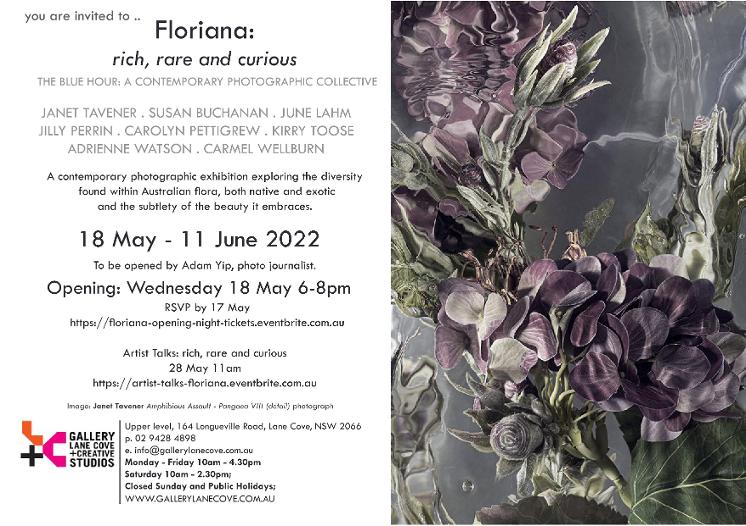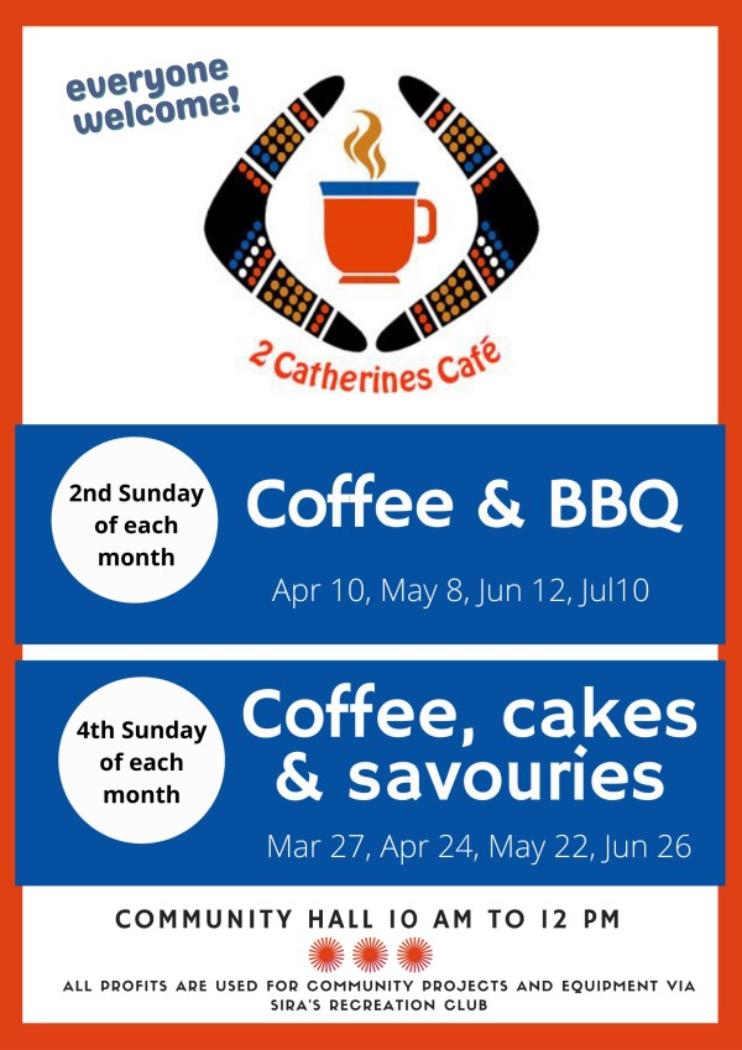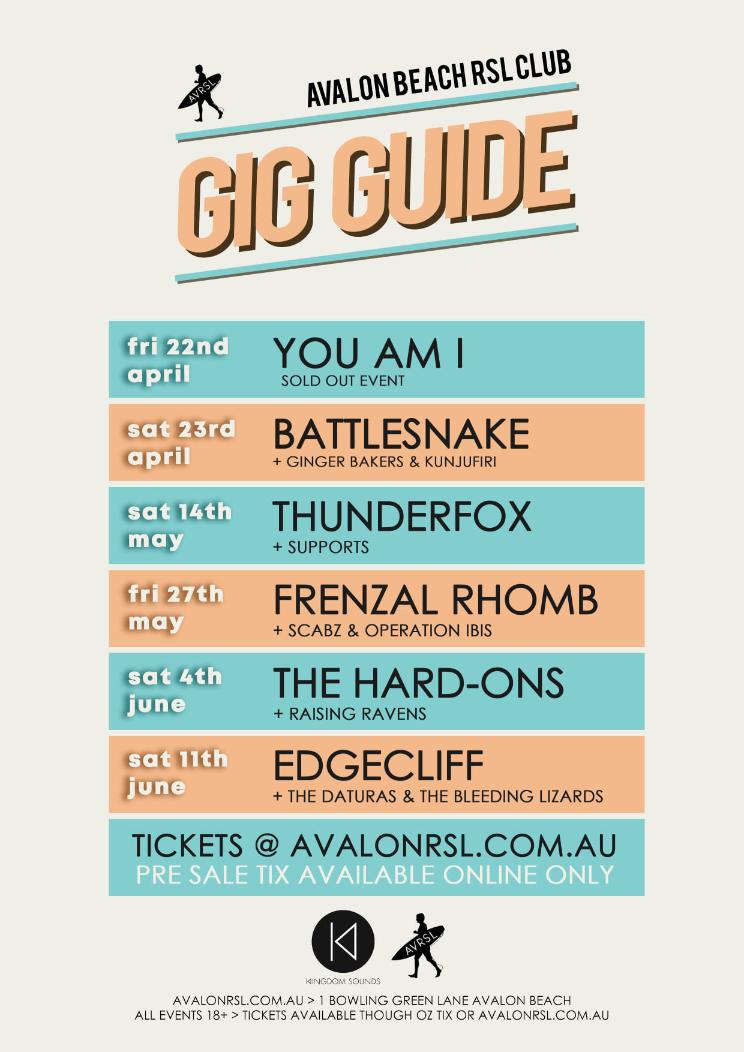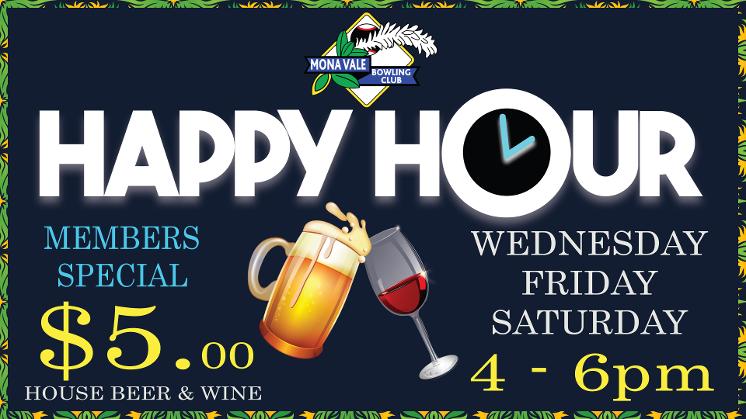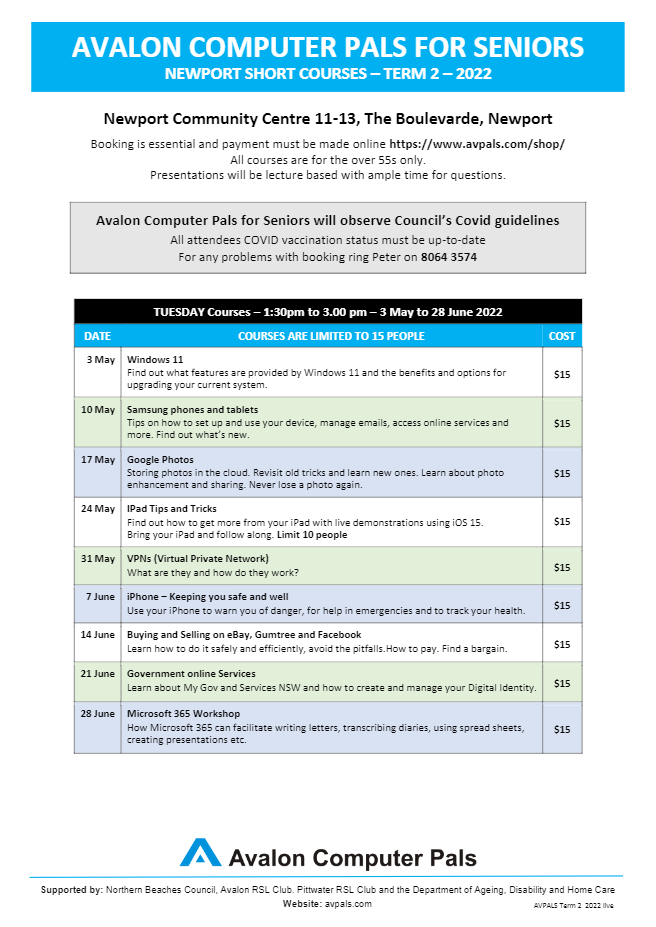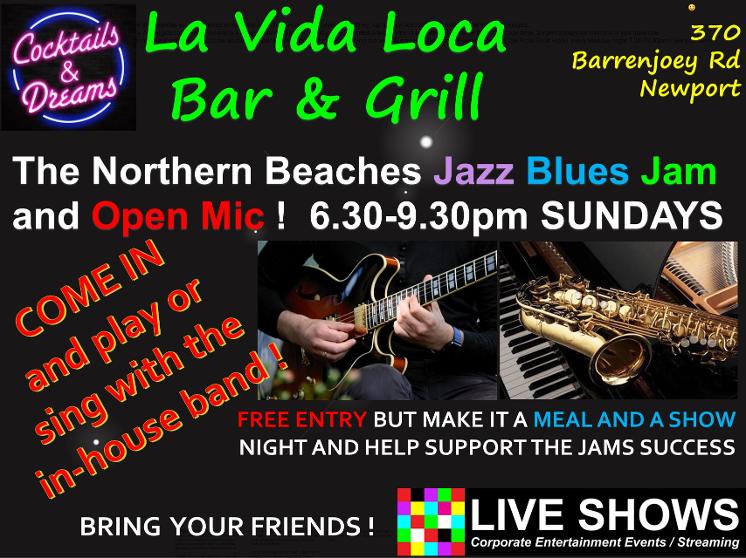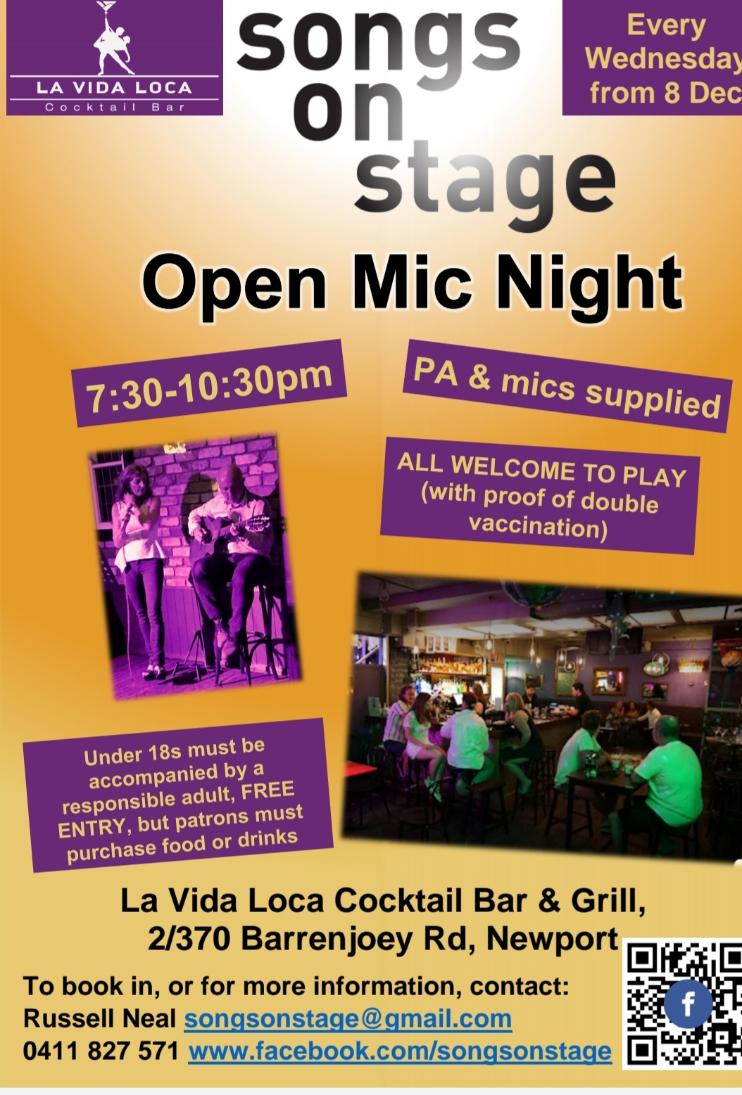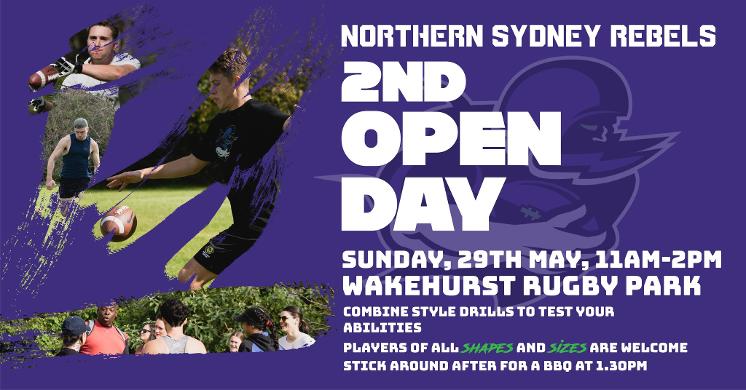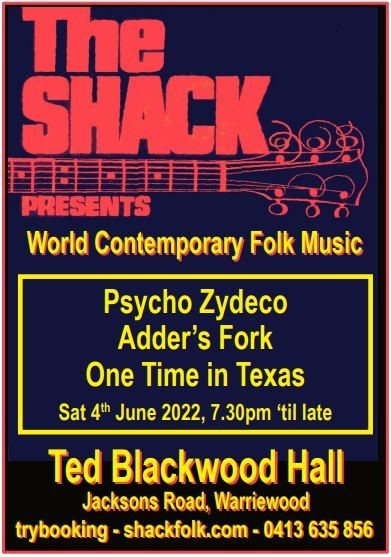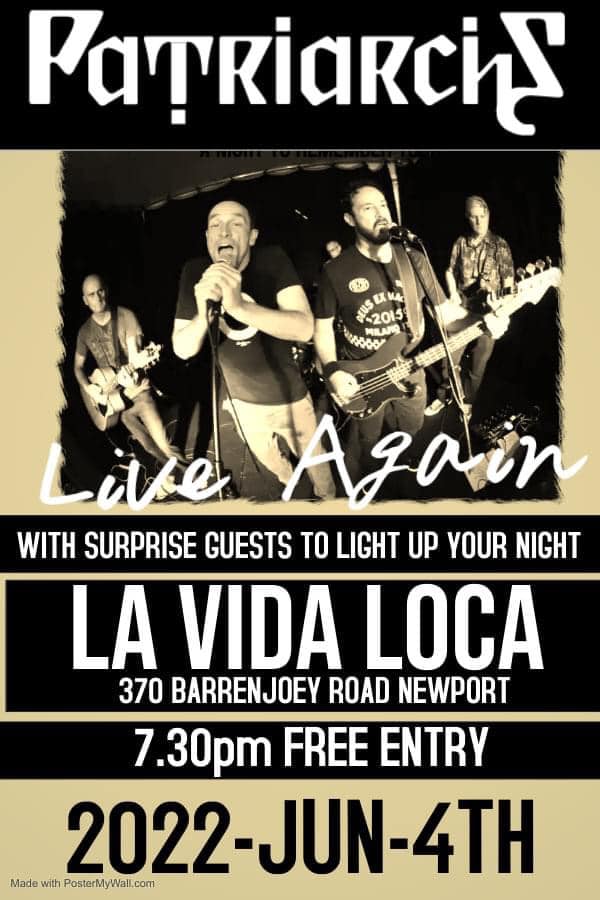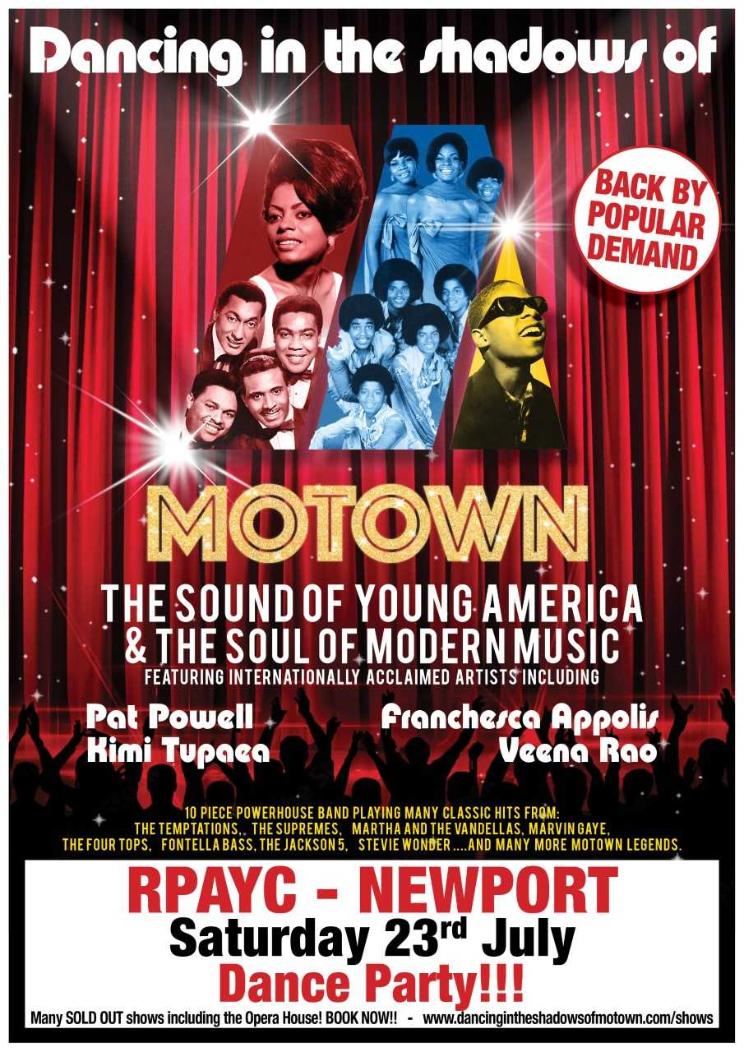 Winter Break at The Racquet Club
SATURDAY, 25 JUNE 2022 AT 19:00
50 Kalang Road Elanora Heights
Warm up on the dancefloor to some Funky Breaks at the local. Feel free to forward invite to like-minded friends.
Lineup:
- The Prodigy and Chemical Brothers Tribute (Scriv with Mach on live Bass)
- Toki
- Graymatter
- Kaisun
10 Bucks on the Door.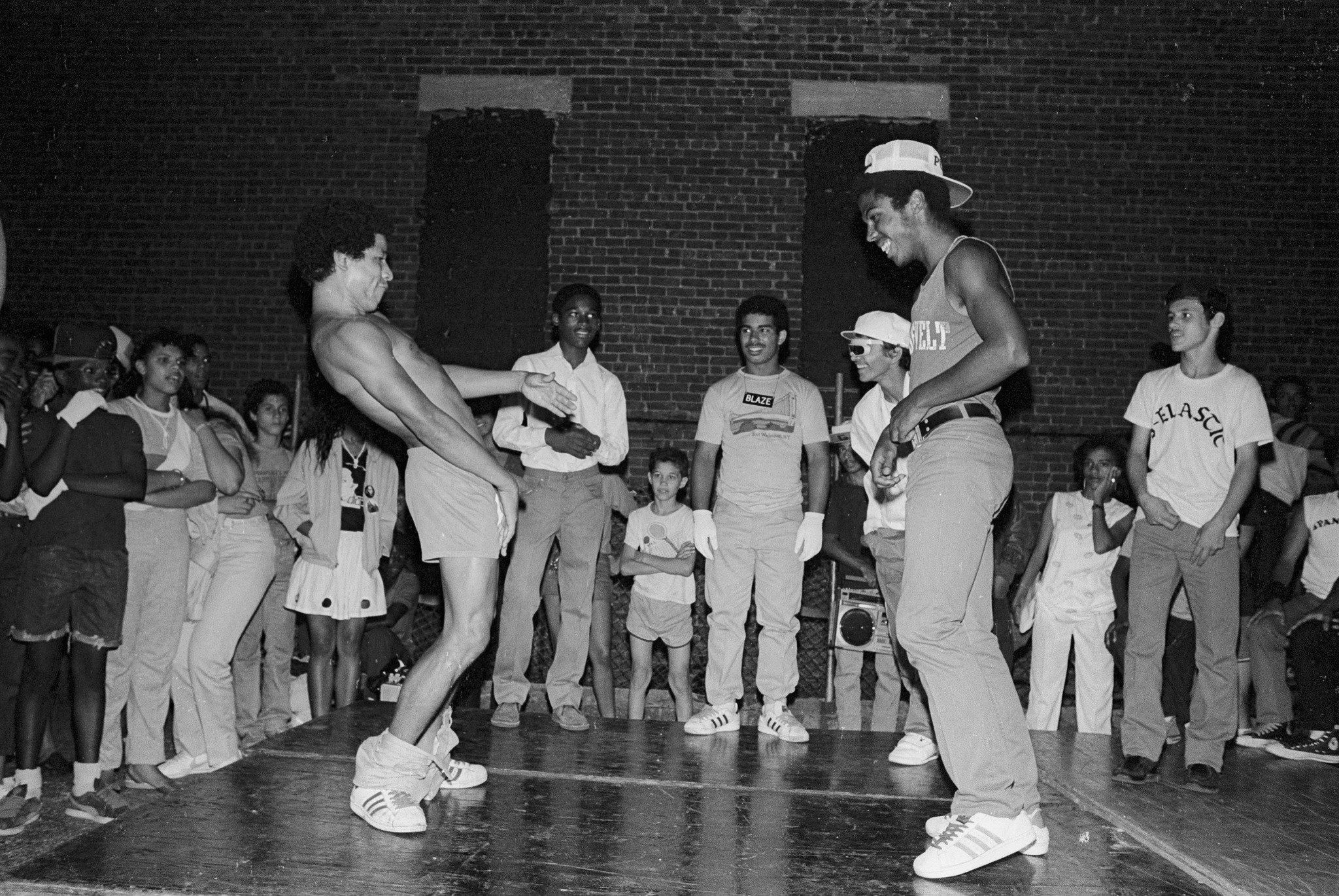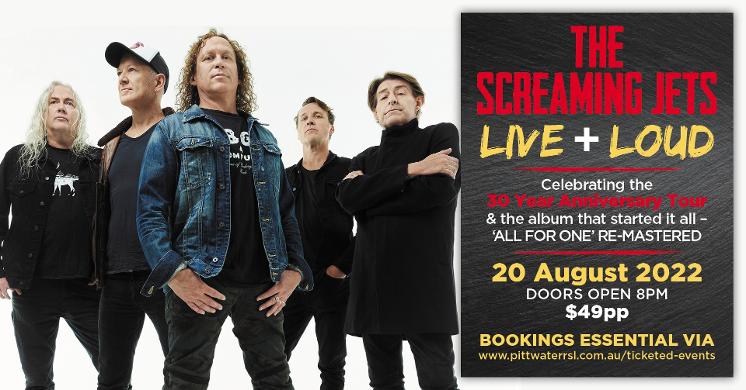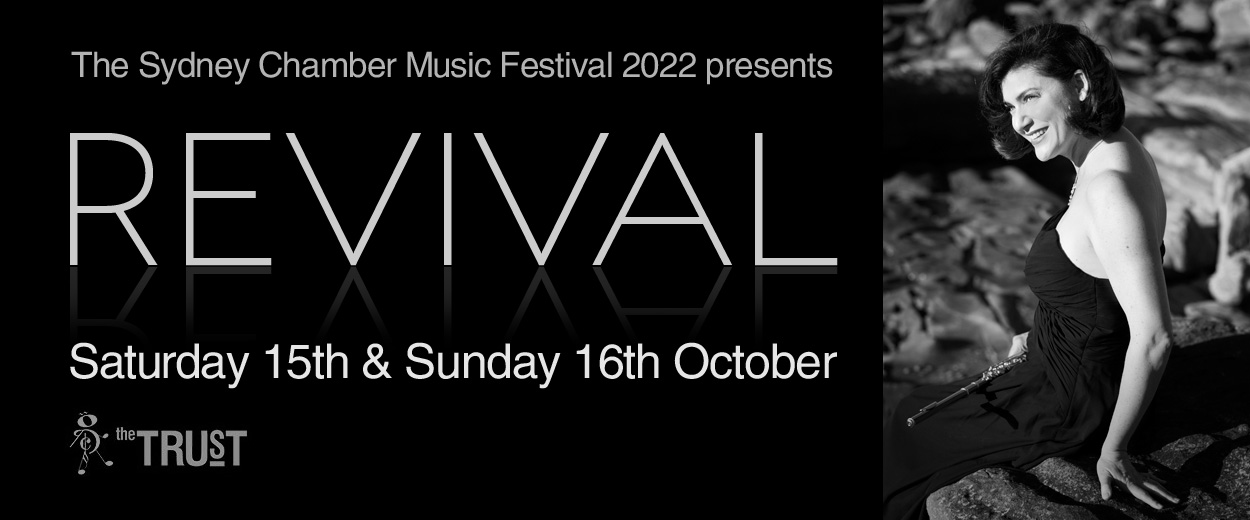 The Sydney Chamber Music Festival was founded in 2008 by a small group of passionate music lovers, including Akky Van Ogtrop and Michael Hedger, and is the brian-child of Bridget Bolliger, a Northern Beaches resident renowned professional flutist. The SCMF is a boutique-style festival held every year at the Manly Art Gallery and Museum.
The SCMF offers its audiences the opportunity to hear some of the best Australian-based musicians playing fine classical and contemporary works in programs drawn from diverse musical and cultural traditions. The festival is held over one weekend and often collaborates with the Sydney Puppet Theatre for family concerts. Each year includes a performance of one new Australian composition. During performances, programs are unique and often theme-based on the gallery's art exhibitions.
The exclusive Sydney Chamber Music Festival seats just 100 people in its hall and is a unique musical event for all ages in the beautiful surroundings of the iconic Manly wharf.
The Australian Elizabethan Theatre Trust is the festival's principal sponsor.
I warmly welcome you back to our fine festival after two years of Covid setbacks in what promises to be an enchanting REVIVAL.
Bridget Bolliger
Artistic Director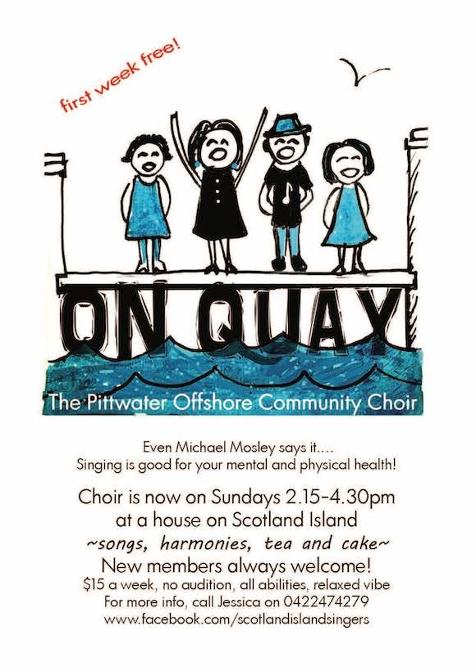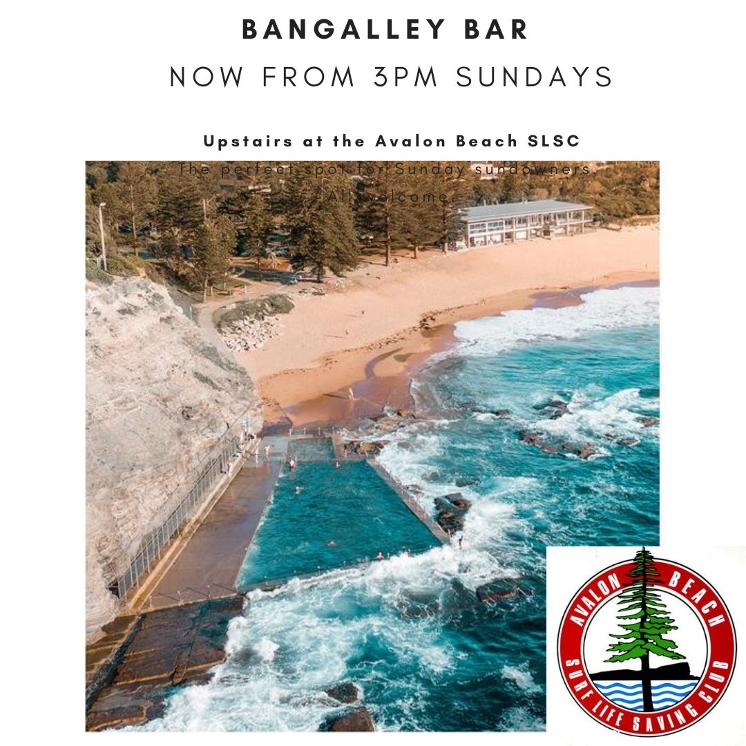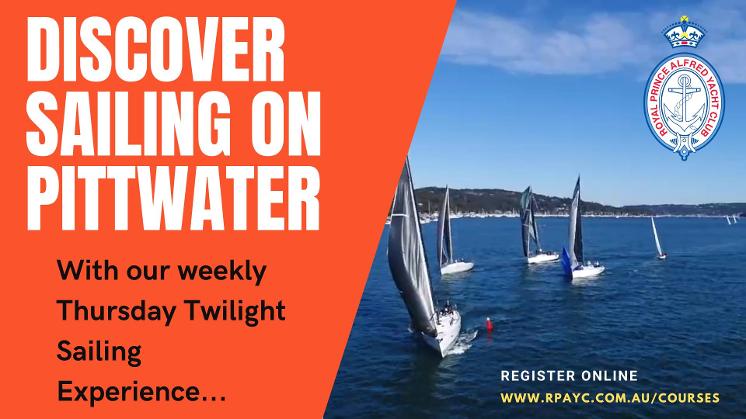 Avalon Amnesty International Group
Are you passionate about human rights? There is a small Amnesty International Group in Avalon
. We would like to get bigger! Normally we meet at 5:30 pm on the second Tuesday of every month at the back of the Avalon Baptist Church on George St. Please get in touch with Gerd Hollander,
gerdhollander@gmail.com
, if you want details, or visit their web page
www.amnesty.org.au

Avalon Beach RSL Fishing Club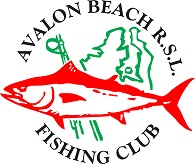 We are a friendly like-minded group of fisher-people based at Avalon Beach RSL Club and welcome all new members and encourage juniors to participate.
FISHING COMPETITIONS WILL RECOMMENCE JULY 17-19
Fishing competitions start every third (3rd) Friday of the month at 5:00pm with weigh-in on the Sunday, 2:30pm at Avalon Beach RSL.
Palm Beach Golf Club
Phone: 9974 4079
Visit us to celebrate the relaunch of Palm Beach Golf Club!
We are pleased to announce that the Restaurant & Club will reopen on Tuesday 2nd June. Phillip Martin, former owner and chef of Avalon institution Starfish, has joined our team and will be cooking up a storm. Open the link to see our new menus.
Sit back and enjoy the familiar view of the Pittwater with our new food and drinks menu. Its been a hard year and we've been missing our regulars, so book a table and raise a glass to our health care workers and health officers who guided us during the pandemic.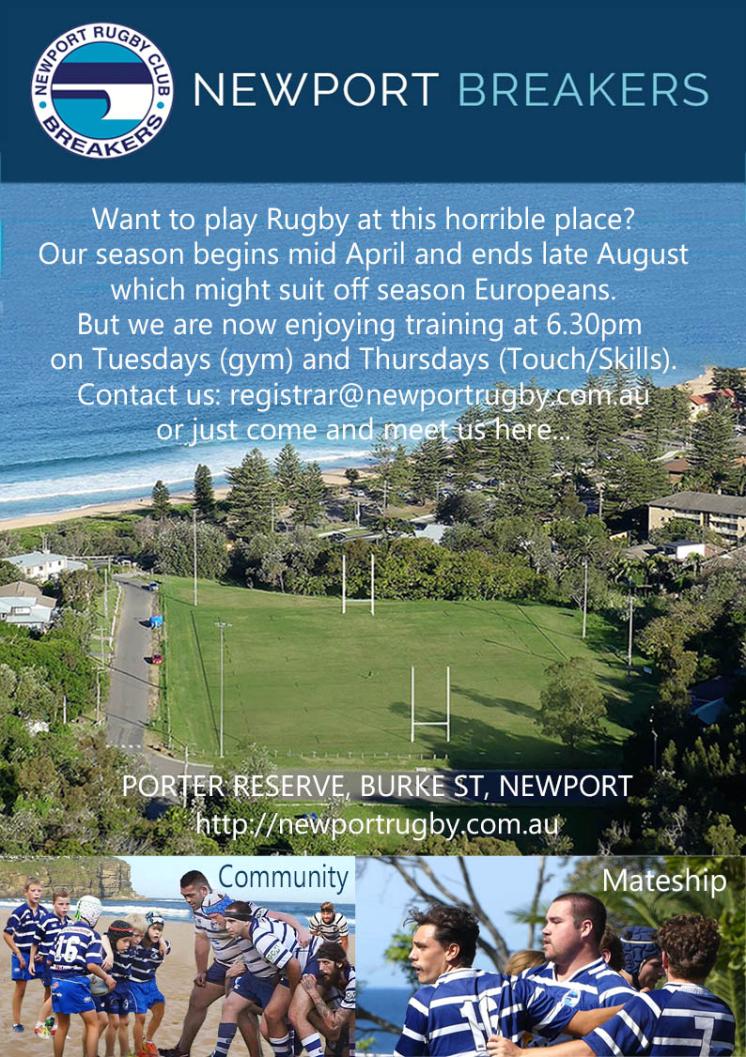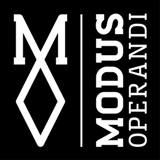 Modus Operandi Brewing Co.
14 Harkeith Street
Mona Vale
Ph: 8407 9864
MUSIC AND MORE:
Mar 14: LONG WAY SOUTH at Modus Operandi
Sat 7 PM · Modus Operandi Brewing Co. · Mona Vale
Mar 29: Joana Ruival at MO brewery, Sunday live sessions
Sun 4 PM · Modus Operandi Brewing Co. · Mona Vale
Apr 5 Modus Holes N Hops Mona Vale - Sun 12 PM

Pittwater Camera Club -
All Meetings are 7.45 for 8pm - 10pm- The Auditorium: Pittwater RSL Club, Mona Vale Road, Mona Vale 2103 - Family, friends and visitors are all welcome. Proudly Sponsored by Pittwater RSL Club
PITTWATER CAMERA CLUB Inc. - Since 1966
2020 Program
Sydney Northern Beaches Woodturners Inc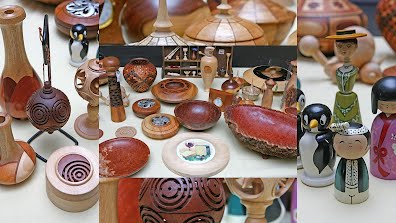 Sydney Northern Beaches Woodturners - Monthly Demonstration - Wood Turning Demonstration on the third Sunday of the month: 9am-2pm
The aim of our group is to bring together people who are interested in woodturning and to assist new members to participate in the craft of woodturning. At the same time we aim to socialise and have fun. We are active in supporting local community groups and charities. We make cash donations as well as donations of toys and equipment made by our members. Come and see us at the Narrabeen RSL Club, Nareen Pde, North Narrabeen. Workshop Open every Tuesday, Friday and Saturday between 9 am and 12 noon.
Cost: $5 for insurance & a cuppa (If you want to join there is a $25 yearly subscription fee). Contact: Jack Butler on 9999 4290 or email: johnbutler@optusnet.com.au . Website: https://sites.google.com/site/woodturner60/
MANLY ART GALLERY & MUSEUM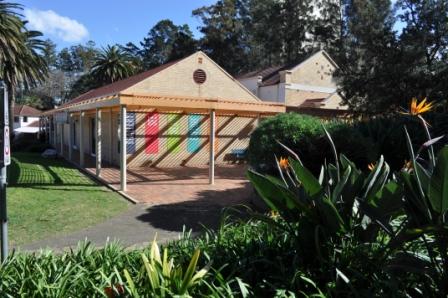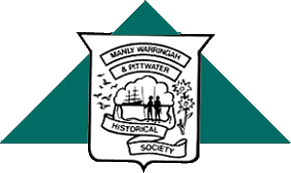 MWPHS - Manly Warringah Pittwater Historical Society - Established 1924
One of the oldest suburban historical societies in Australia, the Manly, Warringah & Pittwater Historical Society has kept the only continuous record of northern beaches achievements, local historical mementoes, documents and research. Membership: here
Friends of Narrabeen Lagoon Catchment Activities

Bush Regeneration - Narrabeen Lagoon Catchment

This is a wonderful way to become connected to nature and contribute to the health of the environment. Over the weeks and months you can see positive changes as you give native species a better chance to thrive. Wildlife appreciate the improvement in their habitat.
Belrose area - Thursday mornings
Belrose area - Weekend mornings by arrangement
Contact: Phone or text Conny Harris on 0432 643 295
Wheeler Creek - Wednesday mornings 9-11am
Contact: Phone or text Judith Bennett on 0402 974 105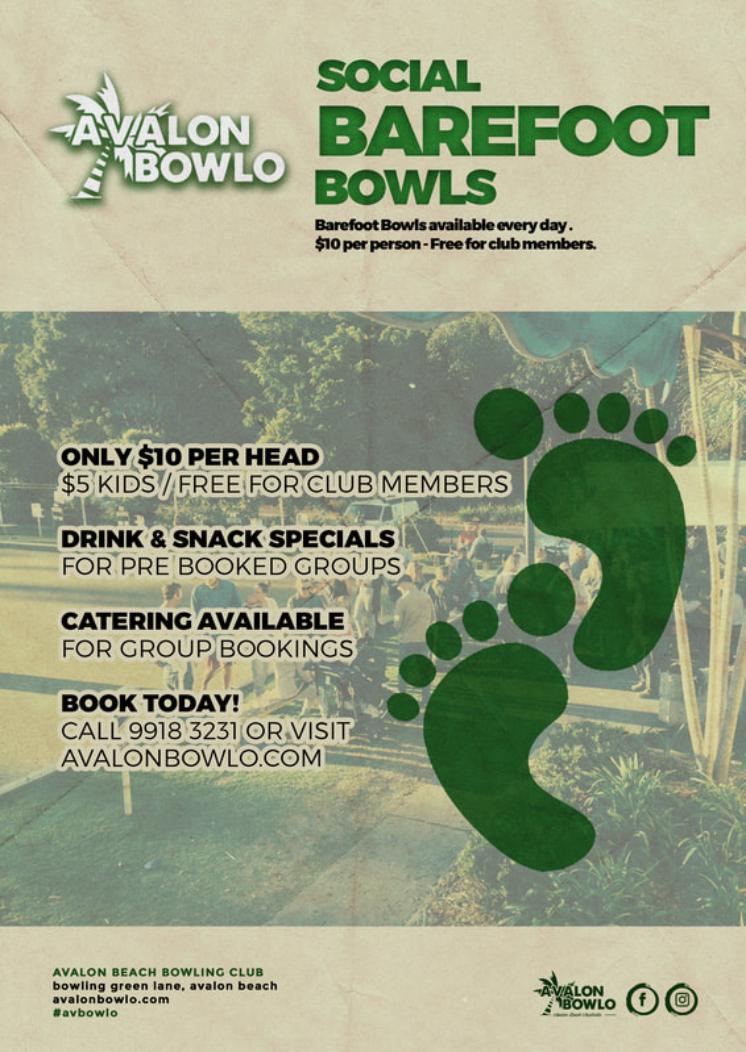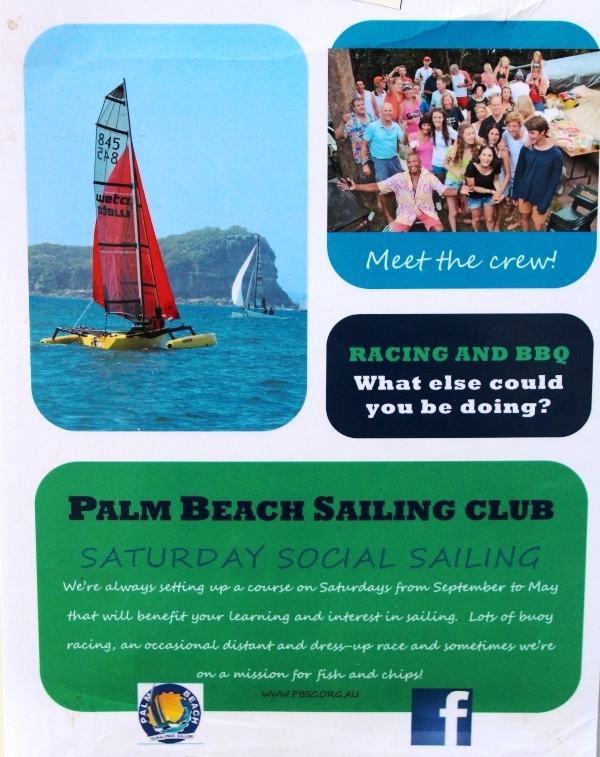 Newport Bowling Club Introduces Barefoot Bowling
Newport Bowling Club Breakfast Bowling.
Sunday mornings 9.00 to 12.00.
$10 includes an egg and bacon roll.
Beginners welcome, bowls are supplied. Club is also available for barefoot and corporate bowls.
Palm Road, Newport.
For further information, call 9999 1661 or 0402 126 109
The Newport Bowling Club is situated on the beautiful Barrenjoey Peninsula, the most northerly point of the Northern Beaches area of Sydney, Australia. The Club is located on the corner of Barrenjoey and Palm Roads, Newport. Visitors are very welcome, whether local, from within the state, interstate or overseas.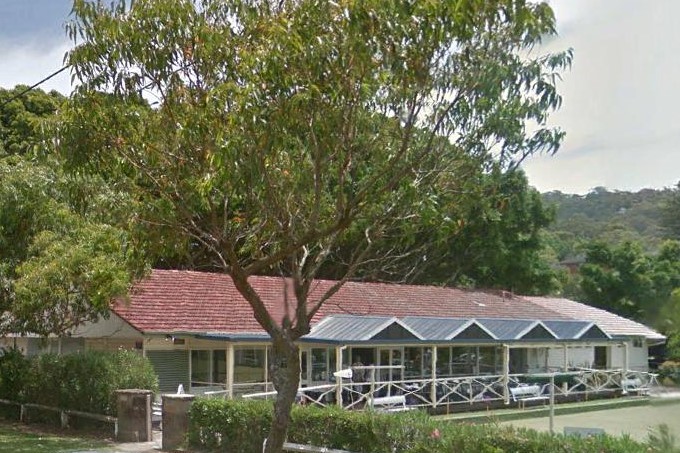 Ingleside Rider's Group
Instead of watching, why don't you come and join us? We have mid year membership for just $70 - this gives you access to free club events we hold, priority bookings for our clinics, reduced rates for all events and... you get to join a 'members only (closed) group.' PLUS! access to the grounds whenever takes your fancy!
What's not to like!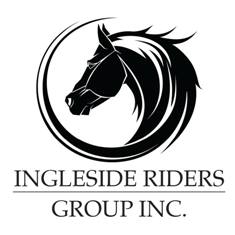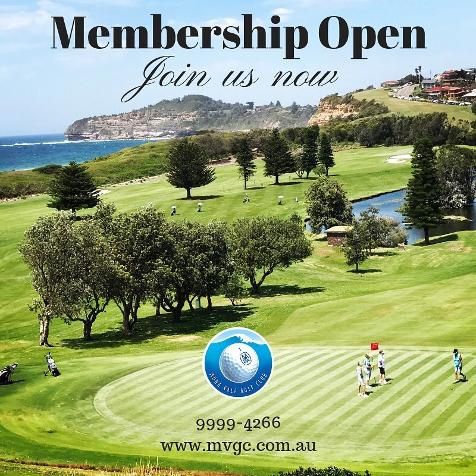 Club Palm Beach Social Golf Group
If you enjoy a relaxing round of golf and would like to meet some local characters and top it off with the best old school breakfast (kale free) and beverages come and join us 6 30 am Sunday - every 2nd and 4th Sunday of the month.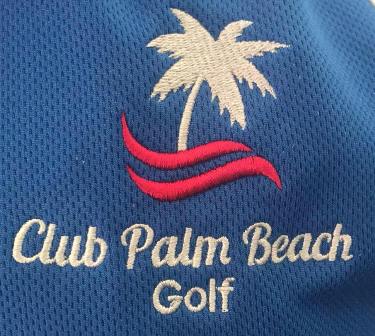 Palm Beach Golf Club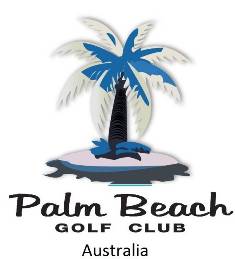 Palm Beach Golf Club
2 Beach Road,
Palm Beach
Ph: 9974 4079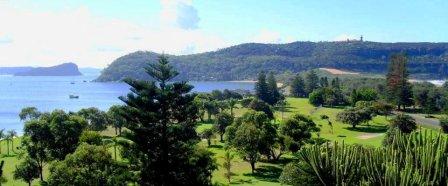 Venture out on Pittwater this summer aboard Fantasea ferries and explore all of the beautiful locations this part of the world has to offer, then return back to Club Palm Beach for a delicious home-made meal prepared by our chefs.
This special includes the cruise with Fantasea and all meals delivered to your to your table so you are able to relax with friends & family.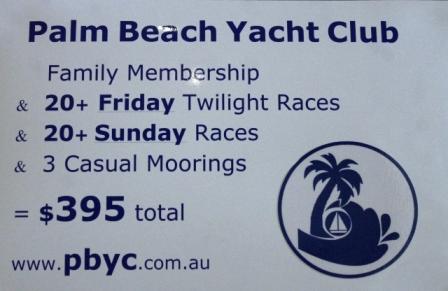 To List your Event email pittwateronlinenews@live.com.au
NB: Only 100% volunteer clubs and organisations that contribute to our community get a free listing.
NB: please check with all venues to ensure events are going ahead.
The fee is $40 to run your poster and this covers the costs to do so. Fees must be paid prior to publication. Materials must be sent ready to publish.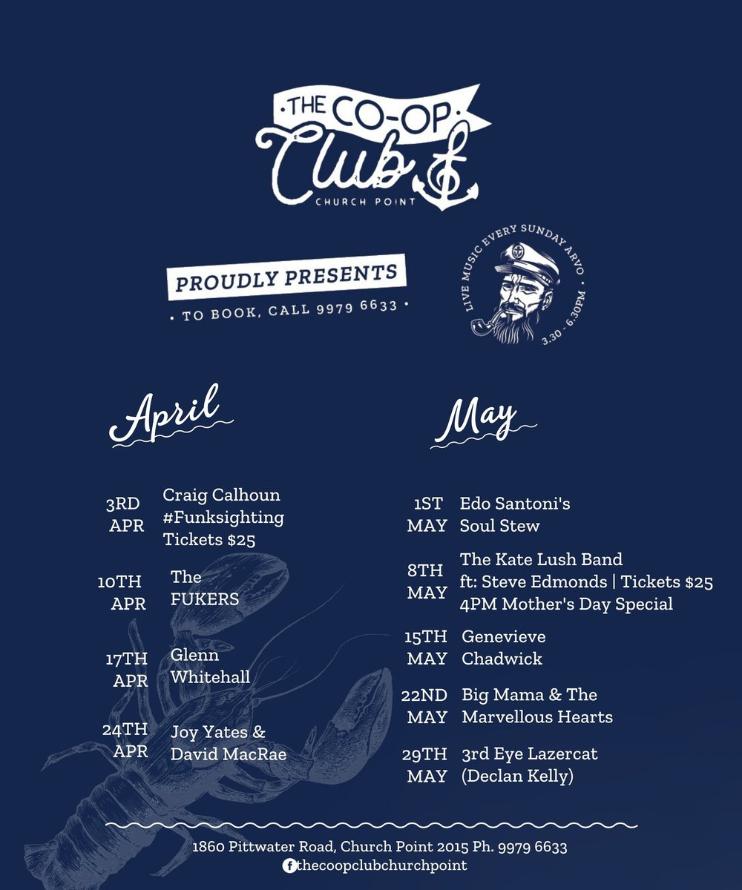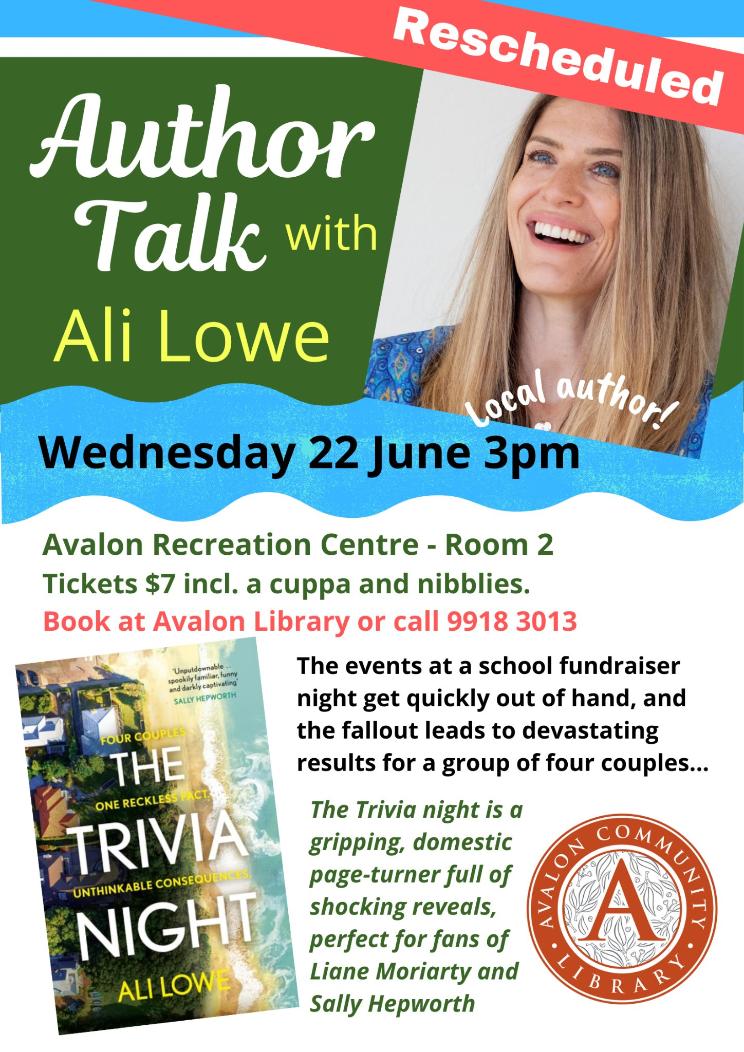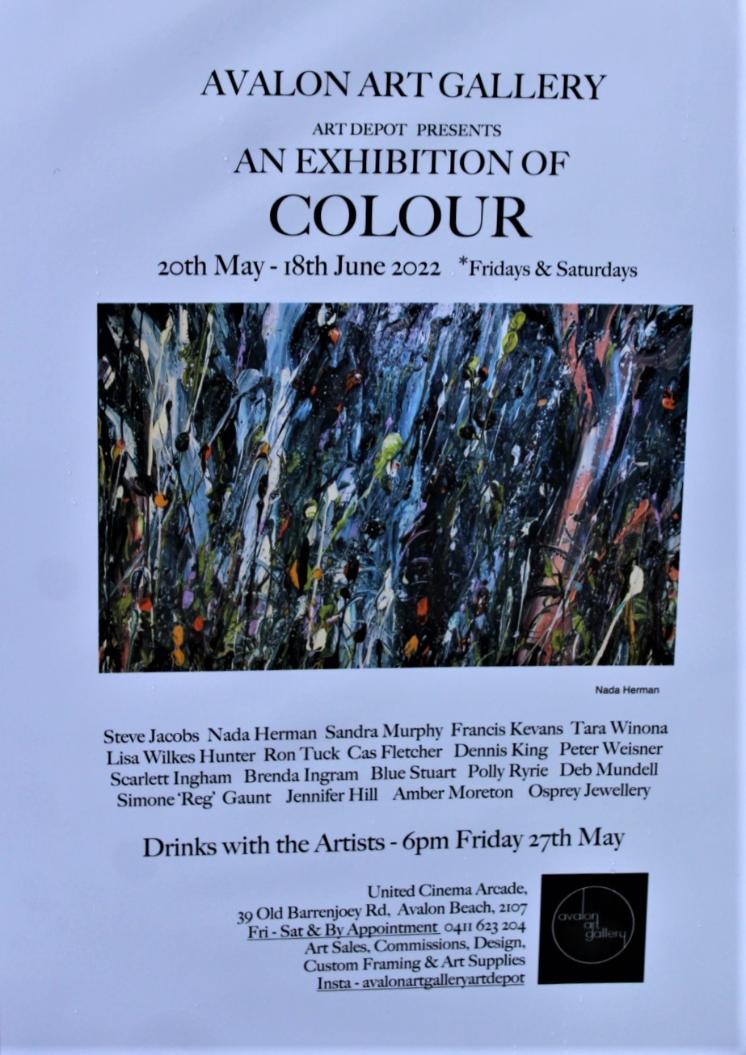 Avalon Beach Centenary Celebrations: coming up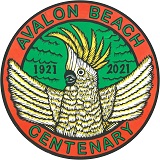 Jayne Denshire's Framing Avalon Beach Public art project with trail map launching 11/4/22
Much Ado About Nothing – performed by Shakespeare-Live-on-the-Island to the music of Leonard Cohen 30/4/22 and 1/5/22
Avalon Beach Historical Society mega Centenary Photo Exhibition -Avalon Recreation Centre-11-13th June Long weekend
Our next Centenary Art Exhibition 3 with an Indigenous Theme will launch 17/6/22 at Avalon Art gallery -Cinema Arcade.
18/6/22 Evening Concert local bands Avalon RSL
24/7/22 Nature Talk John Dengate and Andrew Gregory - Avalon RSL
Ros Marsh
President
Avalon Beach Culture Collective Inc.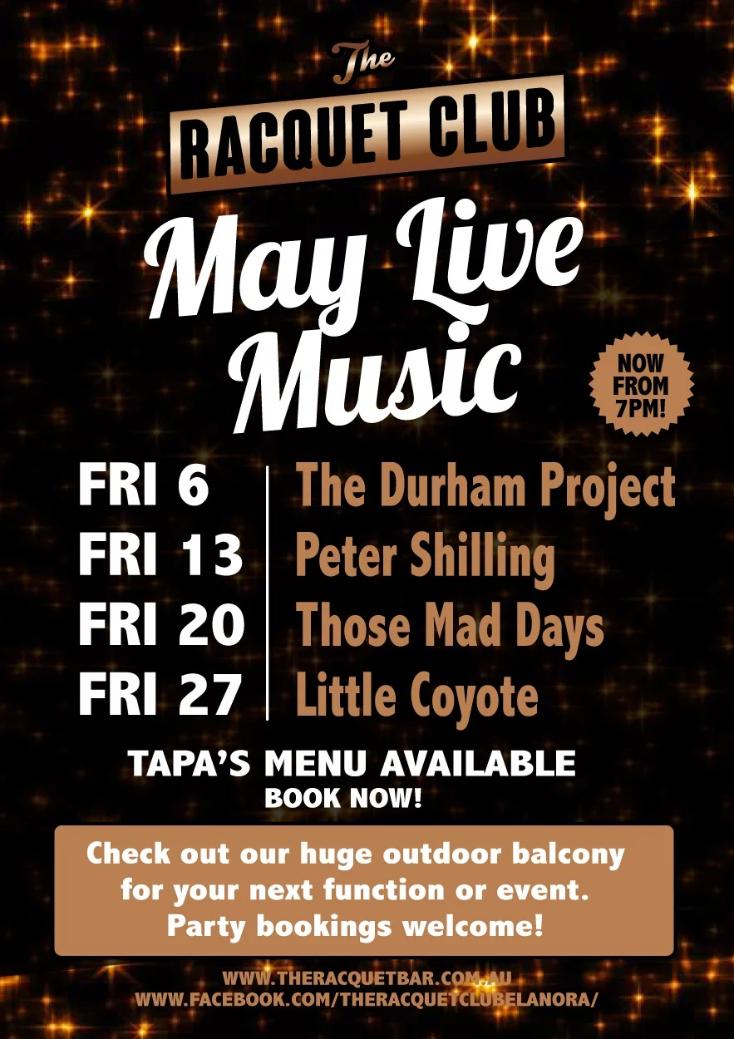 Wyvern Music Forestville: Horns & Strings Play the Classics
On Sunday 22nd May at 4:00pm at OLGC Catholic Church, the Linden String Quartet and Sydney Symphony Orchestra horn-player colleagues, Euan Harvey and Marnie Sebire perform a varied program of classical and romantic chamber music. The concert includes Beethoven's delightful Sextett for Horn and String Quartet and Dvorak's charming Terzetto as well as a potpourri of horn duets.
The Linden String Quartet formed at first in 2004 as The Linden String Trio with violinist, Marina Marsden (Principal 2nd Violinist, Sydney Symphony Orchestra), Justine Marsden (violist, Sydney Symphony Orchestra) and Timothy Nankervis (cellist, Sydney Symphony Orchestra). The Trio performed for ABC Classic FM's Sunday Live series, the Sydney Conservatorium of Music, St James Church Lunchtime series and the Sydney Mozart Society, often appearing with concert pianist, Clemens Leske. Since its formation, the group has performed in various augmented combinations, often for Sydney Symphony Chamber Players engagements and has recorded two CDs of Australian string quartet music.
On this occasion the Linden String Quartet sisters, Marina and Justine Marsden, will be performing with Emily Long (1st violinist, SSO) and SSO cellist, Adrian Wallis.
When: Sunday 22nd May at 4:00pm
Where: Our Lady of Good Counsel Catholic Church, 9 Currie Rd, Forestville
Tickets: Full: $25 Concession: $20 Students: $15 Children under 16 Free
Enquiries: Wyvern Music Forestville Tel: 9416 5234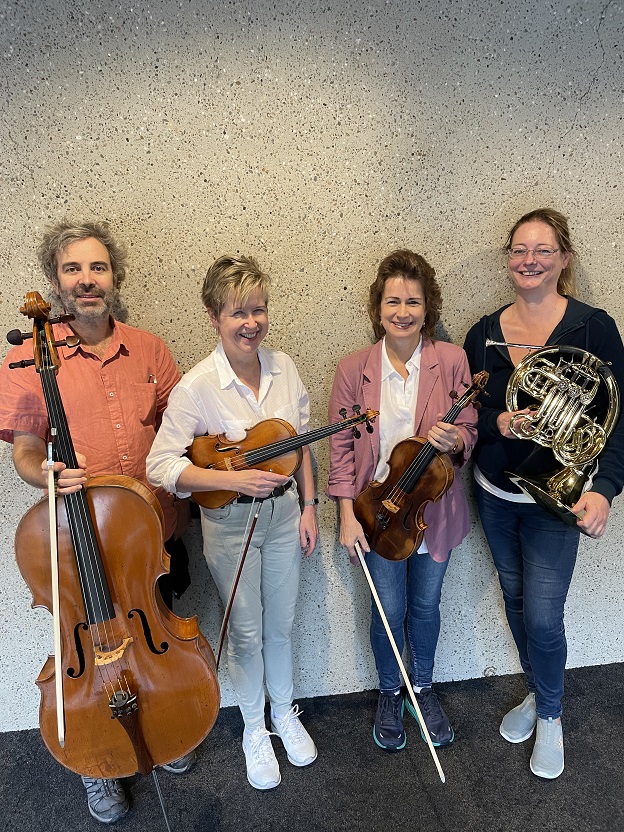 Manly Fig
We have just published our new website. The first was looking a little dated after 13 years. It includes a compilation reel of "some Fig highlights" of the many brilliant acts we've hosted - brought back many memories. If it prompts some for you as well & want any of the acts back for a show please let us know.
www.themanlyfig.org
Tickets: $30, cash at door
Book reserved table seating via email:
info@TheManlyFig.org, you will be sent confirmation
Where: Seaforth Bowling Club,
39 Kirkwood St, Seaforth
Time: Starts 8pm Sharp. Ends 11pm.
Doors open 6:50pm for pre-dinner; drinks; table seating. Best arrive before 7:45pm.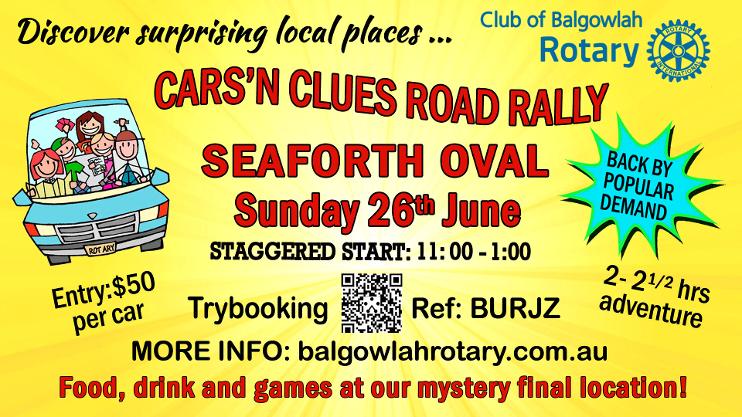 MIXED CYCLES
A Boomalli Aboriginal Artists Co-operative exhibition at Curl Curl Creative Space. Presented in partnership with North Side Aboriginal Artists (NSAA). Curated by Kyra Kum-Sing
Boomalli Aboriginal Artists Co-operative was established in Chippendale, Sydney in 1987 by ten founding member artists. They were Euphemia Bostock, Fiona Foley, Michael Riley (dec.), Tracey Moffatt, Jeffrey Samuels, Bronwyn Bancroft, Avril Quaill, Fern Martens, Arone Meeks (dec.) and Brenda L. Croft. These ten artists were striving for recognition from the mainstream art society and their diversity was unparalleled. They challenged preconceptions around urban-based Aboriginal artists and created a unique space for themselves within the art world.
In the languages of the Bundjalung, Gamilaroi and Wiradjuri, Boomalli means to strike; to make a mark. Boomalli is the longest running Aboriginal owned and run arts organisation dedicated to supporting and promoting NSW language group artists. Boomalli provides a safe space for our artists to exhibit, work and tell their stories through their art. Boomalli's gallery, studio and retail space is located at 55-59 Flood St, Leichhardt in Sydney's Inner West.
For 'Mixed Cycles' Boomalli has partnered with North Side Aboriginal Artists (NSAA) and Curl Curl Creative Space to bring the work of Boomalli artists to the Northern Beaches. The exhibition will share the work and stories of Boomalli artist members from across NSW Aboriginal language groups.
'Mixed Cycles' is about the importance of caring for Country and the environment. It shows why it is vital that we take responsibility for how we use the resources of this land so that the next generation can have a healthy future.
Exhibition Opening Hours: Thursday 19th May - Sunday 29th May. Everyday from 10am - 4pm.
Exhibition Opening Night: Wednesday 18th May 6pm - 8pm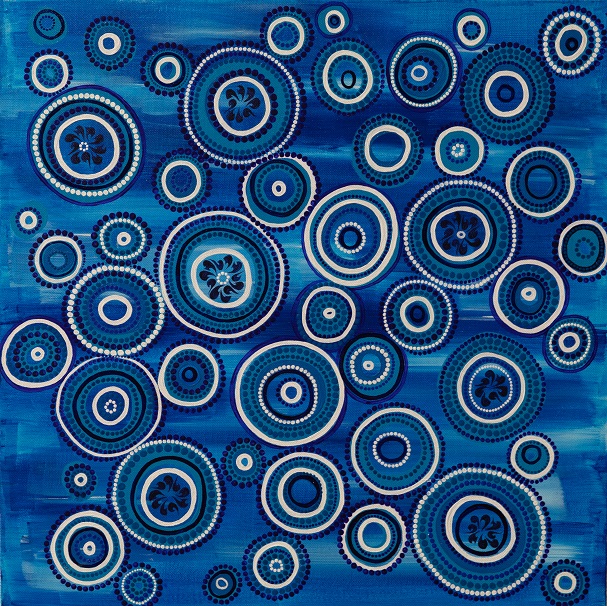 Image: Ripples by Jasmine Coe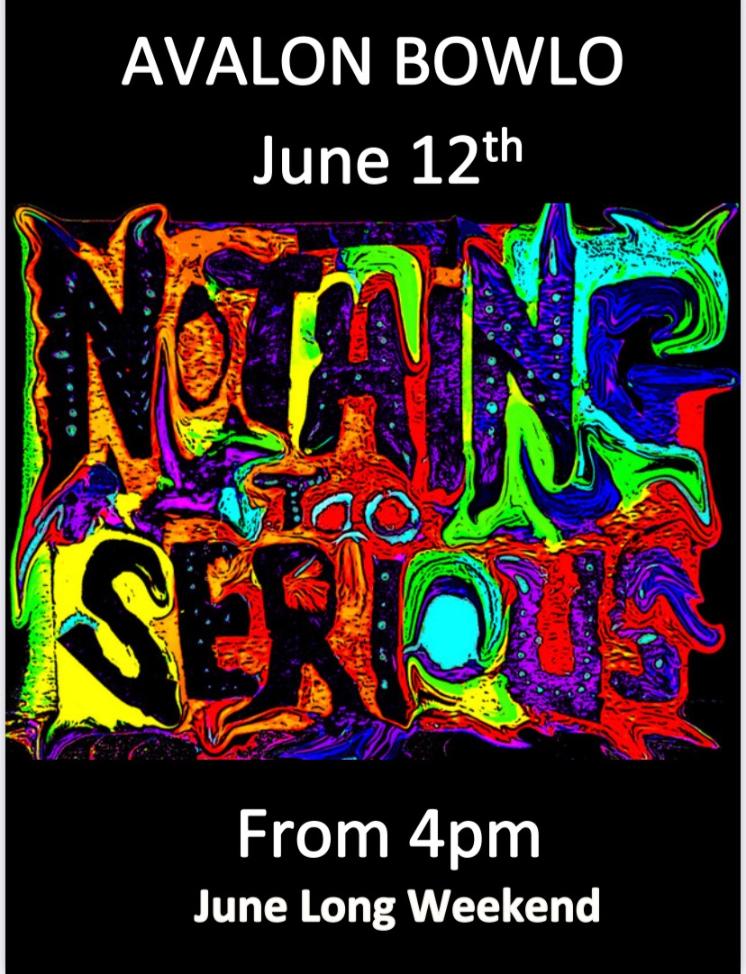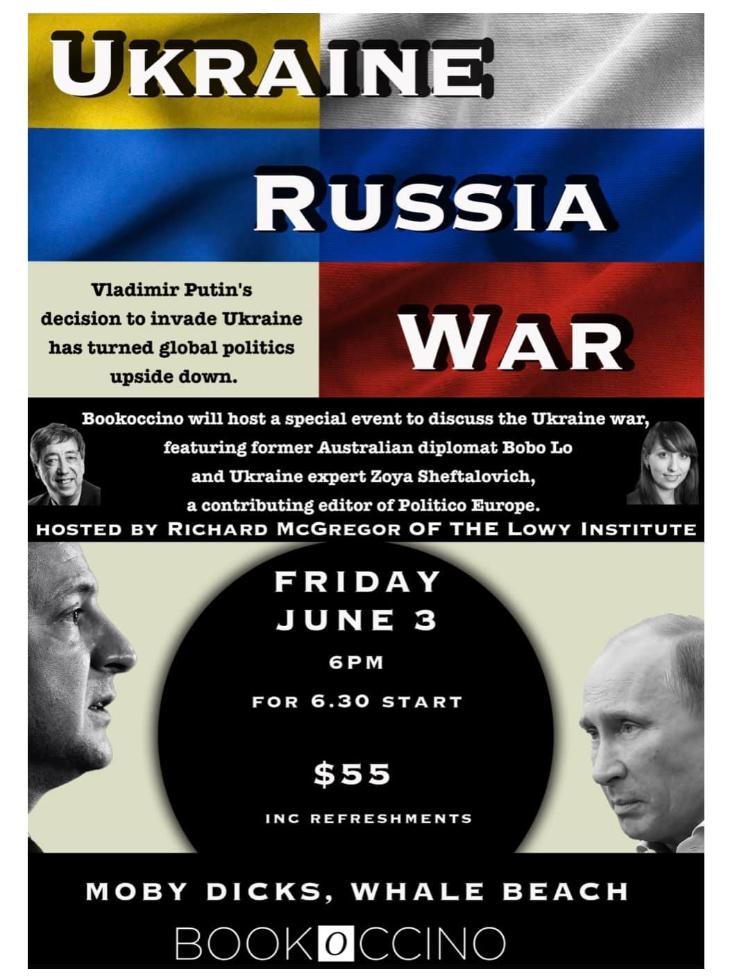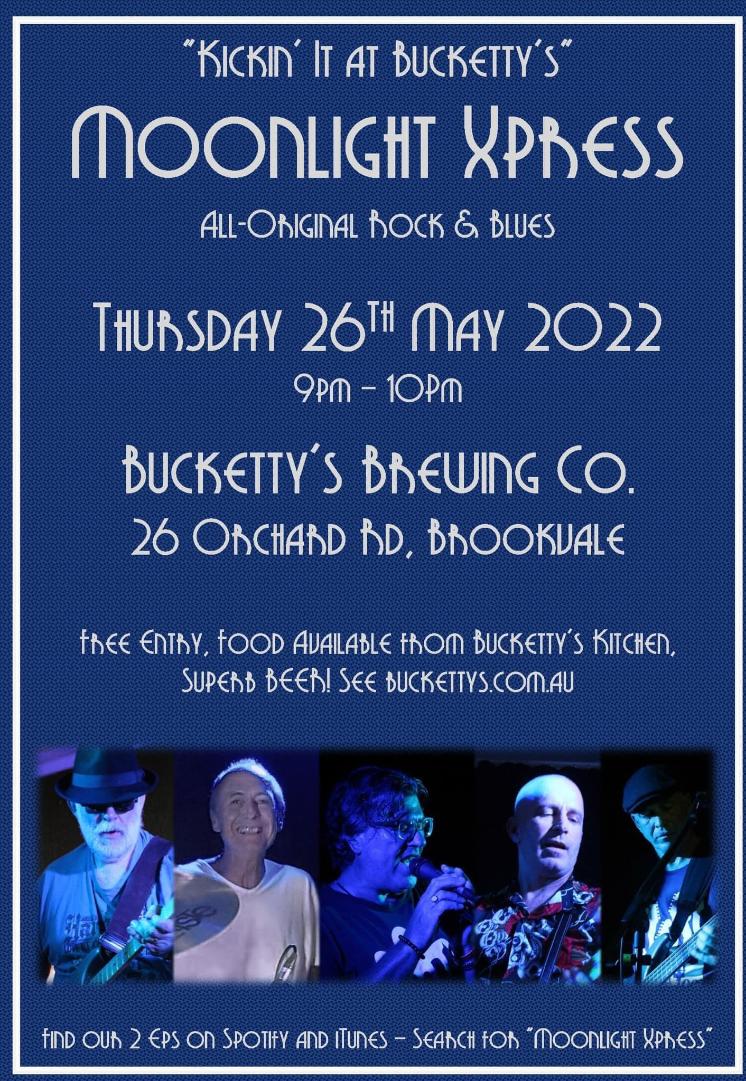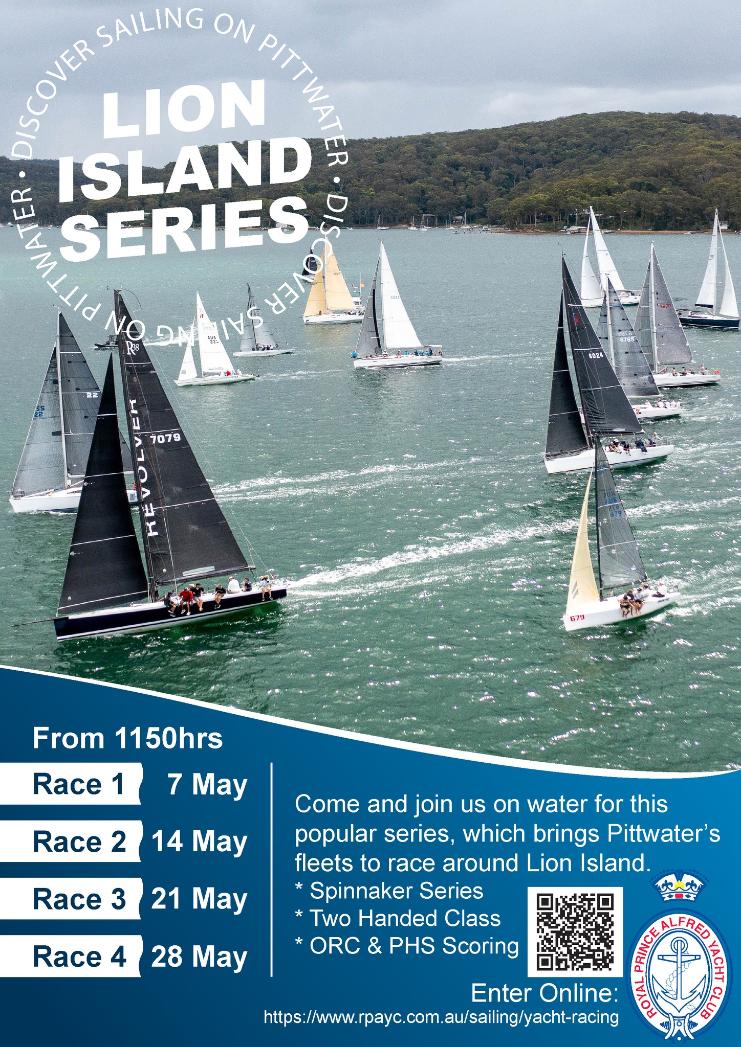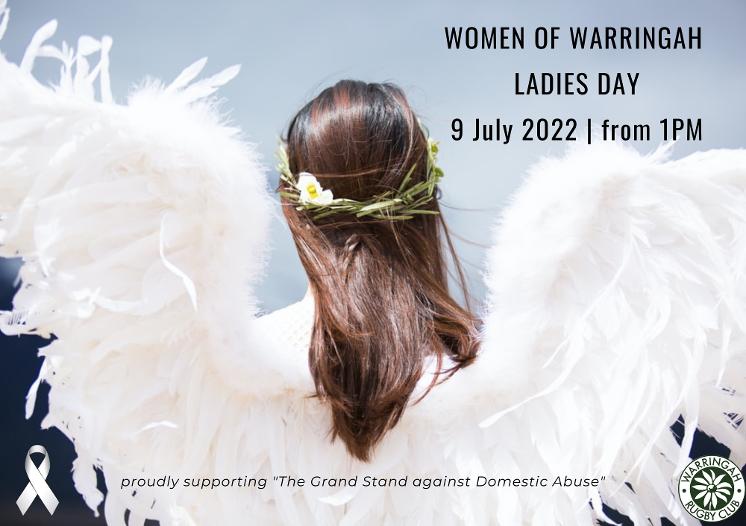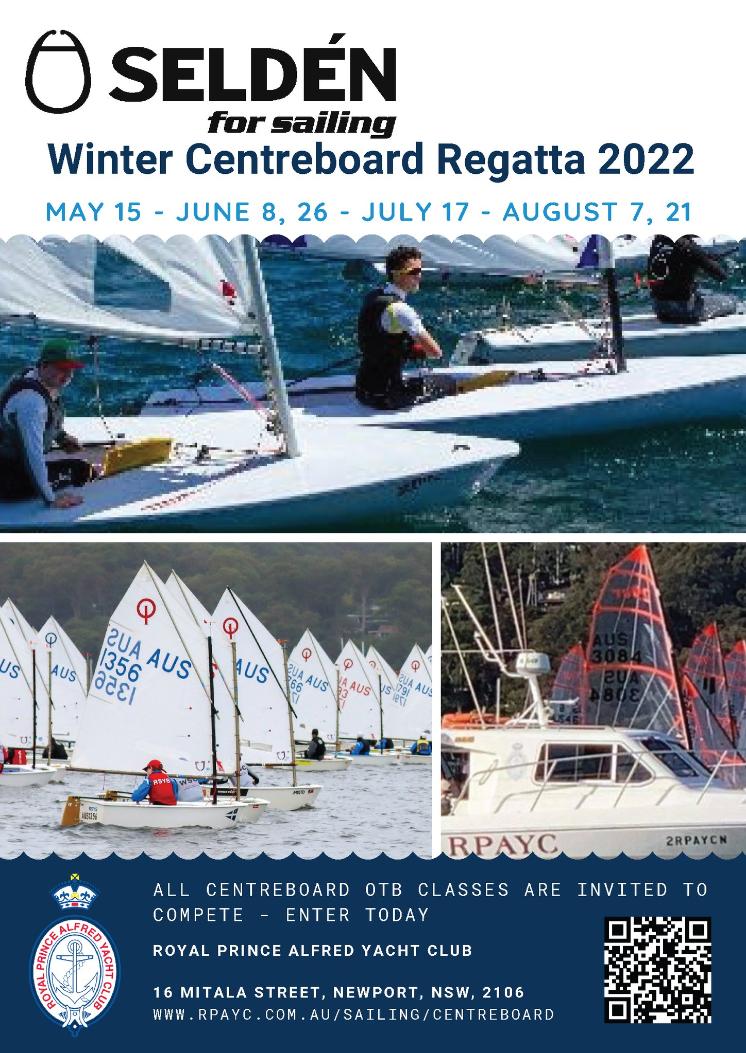 The Dark Side - A Pink Floyd Experience is back at the Avalon Bowlo
SATURDAY, 28 MAY 2022 FROM 20:00-23:30
The Dark Side is returning back to the Avalon Bowlo to play all the Pink Floyd classics from the albums The Dark Side Of The Moon, Wish You Were Here, Animals, and The Wall. We may even throw in the epic "Echoes" from the Meddle album. Come on down to this ticketed show for a big dose of psychedelic rock Floyd style. All backed by the big screen visuals. Not to be missed. Tickets are $30 at the club or at the door on the night...if there are any left. It sold out last time...so get in early.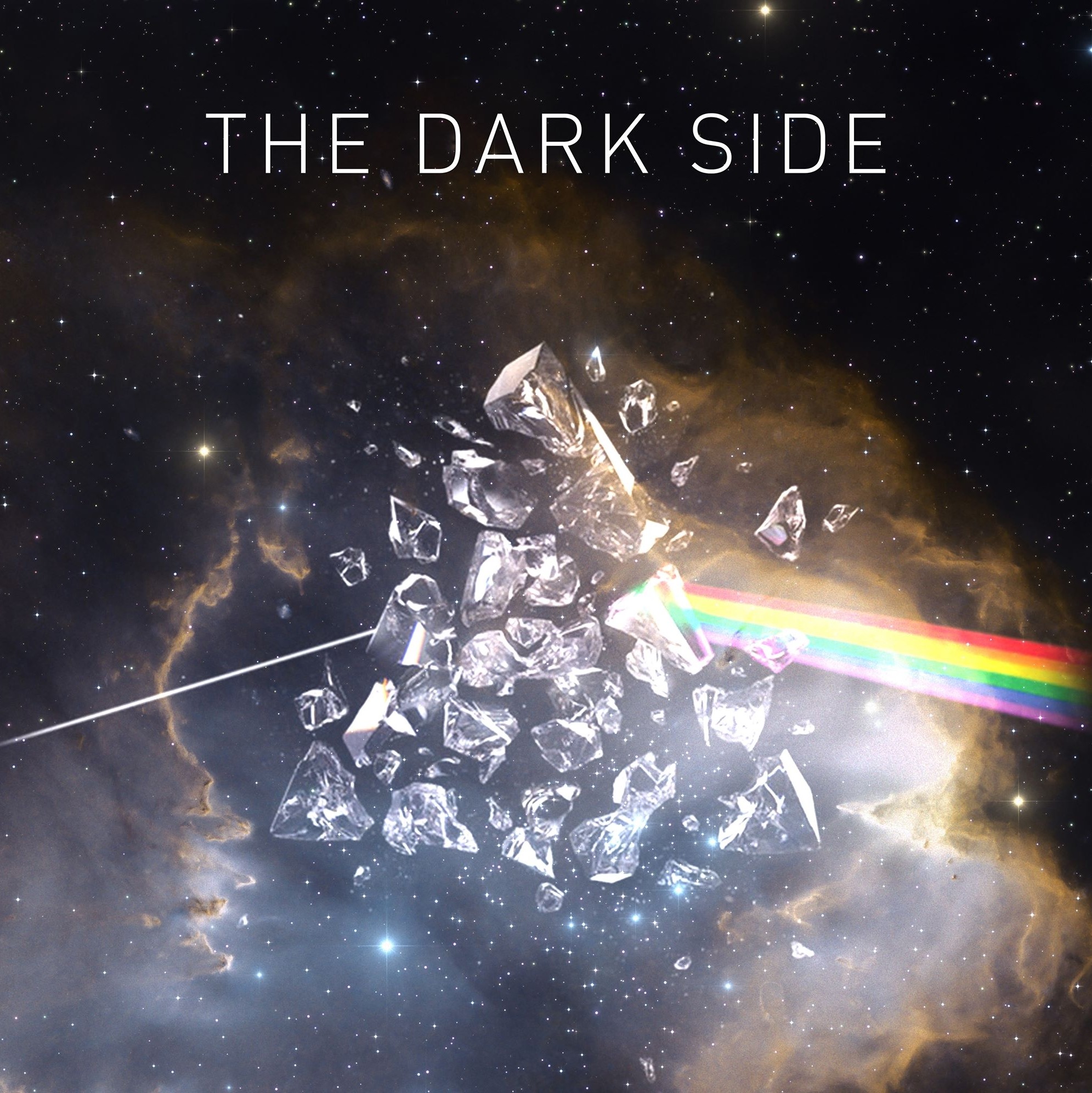 Picnic in the Park - Narrabeen
SATURDAY, 4 JUNE 2022 FROM 09:30-11:30
Picnic in the Park returns! Come together on a picnic rug for a children's event like no other!
Live stage show featuring SplashDance
The Bluey and Bingo Live Interactive Experience
Music and dancing
Entertainment and activities More information to come!
Join Bluey and Bingo, everyone's favourite Heelers for smiles, music, and photos. Meanwhile bust a few moves with Splash Dance, enjoy a picnic with friends and soak up the atmosphere with lots of other fun entertainment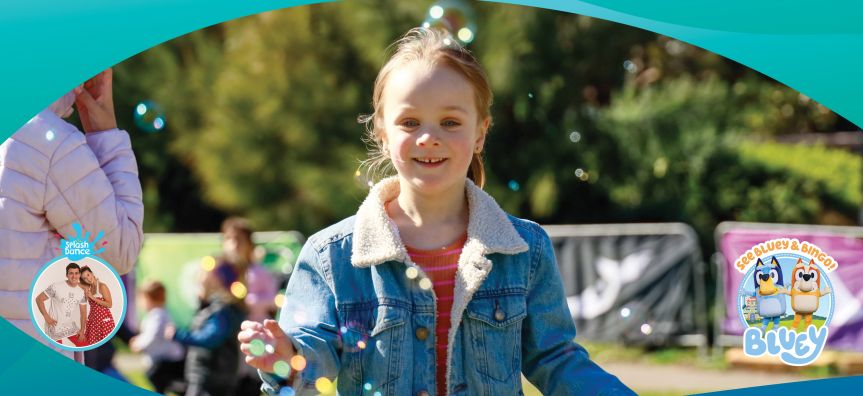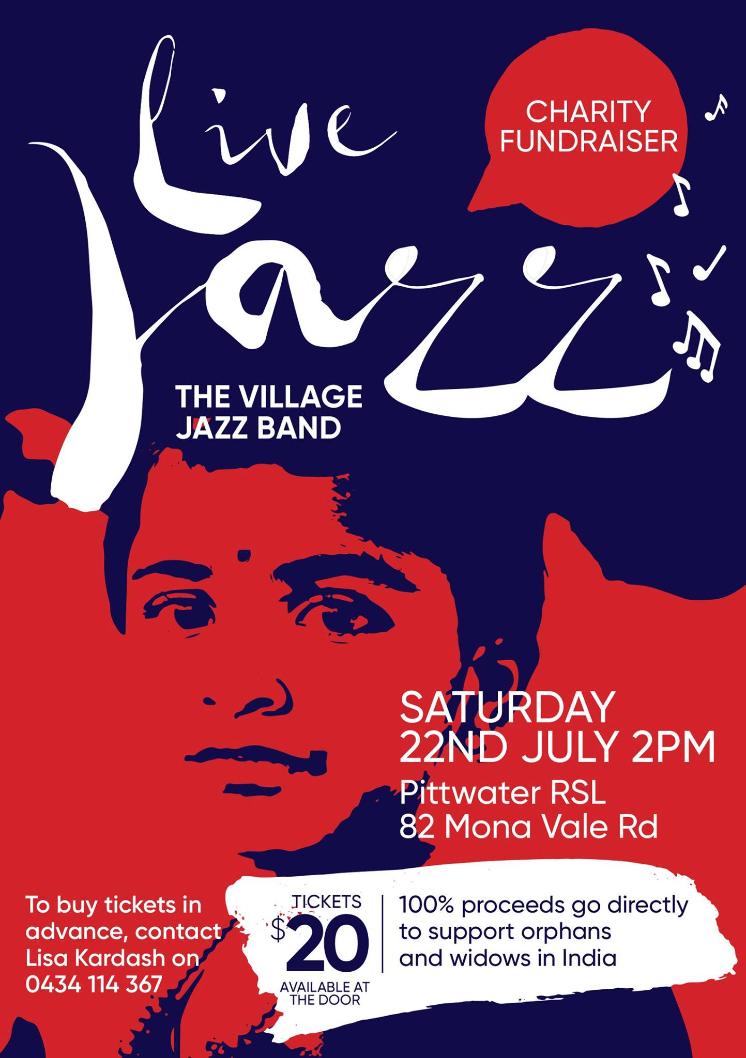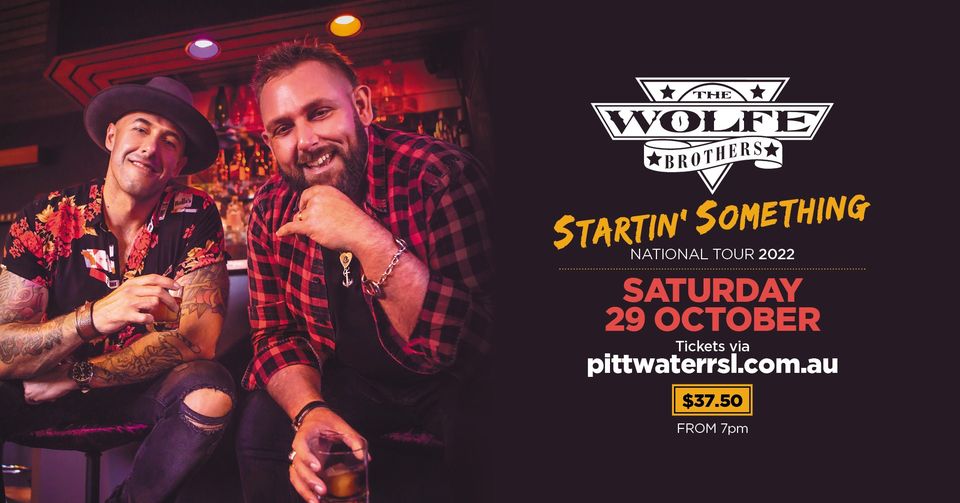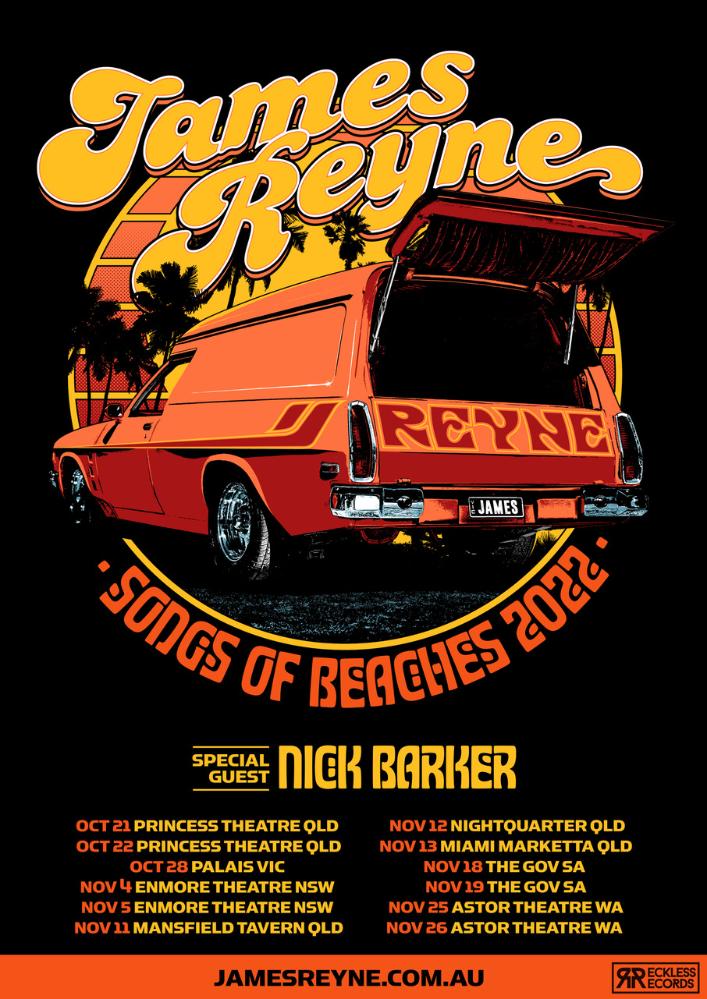 Sydney Art Space
63 Bassett Street, Mona Vale
Sydney Art Space is a supportive, nurturing and fun place for adults and children to make different types of art via creative workshops, courses and events
Sydney Art Space, in Mona Vale, is the vision of artist and educator Christine Simpson who has created a supportive, nurturing, and fun place for adults and children to make all different types of art.
Whether you want to:
* engage your child in a quality creative program
* get help with the HSC Body of Work
* begin and explore your journey into creativity
* further your arts practice
* do a Sunday or Weekend Creative Workshop
* book a Sunday morning art party
* or have a social dabble with creativity after work,
Sydney Art Space is the place for you!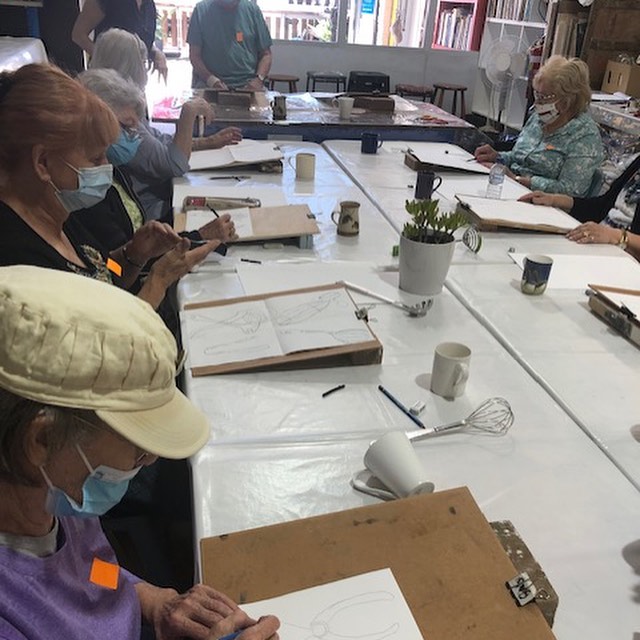 Palm Beach To Patonga Ferry
The Patonga-Palm Beach ferry service is back on the water following its acquisition by new owners, the Boathouse Group. Operating the original 'Merinda II' ferry in Pittwater, the Boathouse Ferry Co.
will run between Patonga, Palm Beach and Newport
, passing by the Barrenjoey headland and West Head on the way.
"Merinda II" is a fifty foot timber passenger ferry built by Norman Wright & Sons in 1983.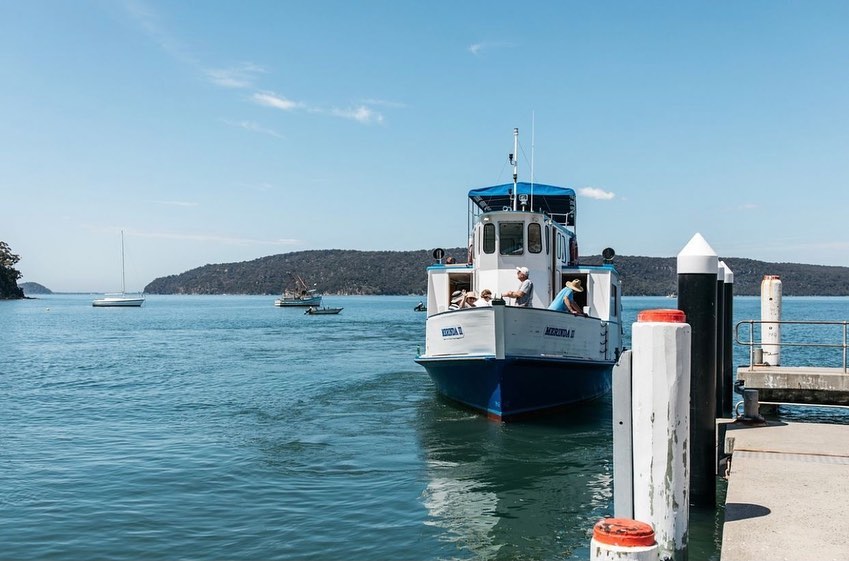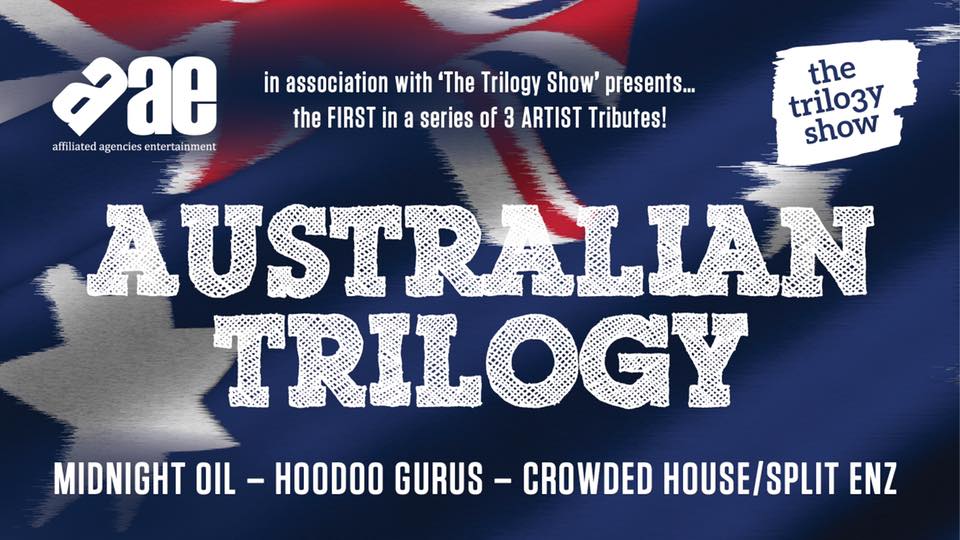 SATURDAY, 16 JULY 2022 FROM 20:30-23:30
Beach Club Collaroy
Australian Trilogy' TRIBUTE Show performs Hit after Hit from 3 of the biggest names in Australian Music. An epic song list featuring all your favourite hits delivered by pro muso's that love what they do and boy it shows. Australian Trilogy have been sweeping Sydney, Nsw and beyond for the past couple of years and have built a strong following from all over. Paying homage to 3 of Australia's best loved recording acts in Crowded House-Hoodoo Gurus- Midnight Oil. Songs like 'Something So Strong' 'Distant Sun' It's Only Natural' 'What's my Scene' 'Like Wow Wipe Out' 'Miss Free Love' and from The Oils the likes of 'US Forces' 'Blue Sky Mine' 'Power & The Passion' and so much more!
This show will have you feeling like a teenager again re-living the amazing 80's & 90'S in Australia
Fronted by CHRIS COOKE
Bass JOE BOZZA
Guitar ANGE TSOLTOUDIS
Keys JEREMY IRELAND
Drums ANDREW WARREN
Glen Street Theatre 2022 Events
The lights are on, the doors are open, and Glen Street Theatre is looking forward to a full year of entertainment ahead! Their program of events for 2022 has been released and is currently on sale.
The latest season offers entertainment for all ages with a continued commitment to a diverse program. Some crowd favourites will return including the ever-popular Wharf Revue team consisting of Jonathan Biggins, Drew Forsythe and Phil Scott in The Wharf Revue: Can of Worms (22 March – 3 April), and the laughs continue with The Melbourne International Comedy Festival Roadshow 2022 (7 – 8 June).
The program also includes acclaimed theatre director and actor, John Bell, returning with extraordinary classical pianist, Simon Tedeschi, for Words and Music (9 – 10 April); a beautiful adaptation of Charlotte Brontë's gothic thriller Jane Eyre (4 – 7 May); and the multi-award winning musical play with an unbeatable soul soundtrack The Sapphires (6 – 12 August).
Families will enjoy Guess How Much I Love You (3 – 5 March), The Box Show (13 – 14 April) in the autumn school holidays, Edward the Emu (4 – 7 May), The 13-Storey Treehouse (9 – 11 June) and watching dinosaurs roam the stage in Erth's Prehistoric World (17 – 20 August).
With the full program including a rock climbing film, Reel Rock 16, a mini Moulin Rouge spectacular and some critically acclaimed dramatic plays, there is truly something for everyone.
Glen Street Theatre is a 400-seat proscenium arch auditorium located in the Forest Community Centre, at the corner of Glen Street and Blackbutts Road in Belrose.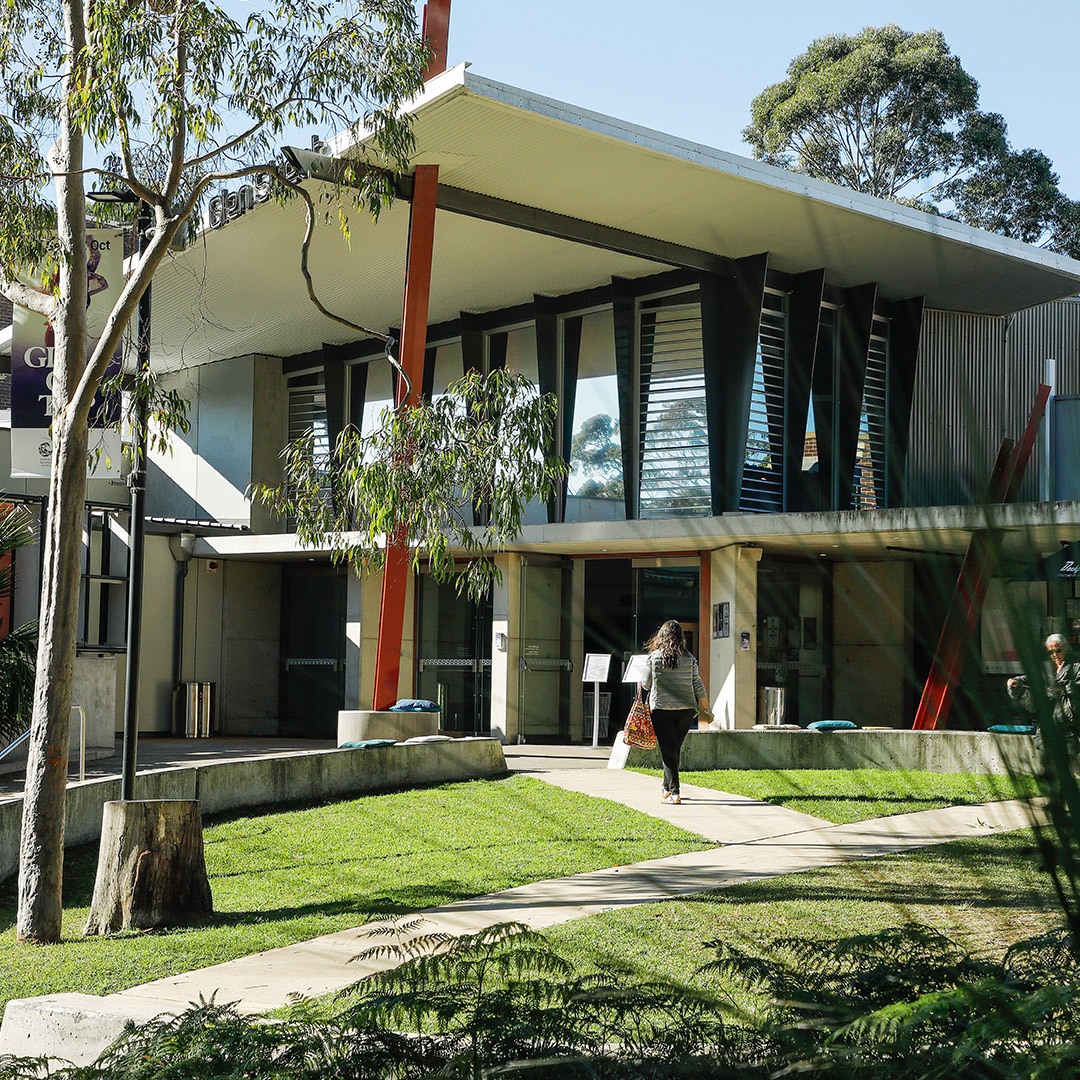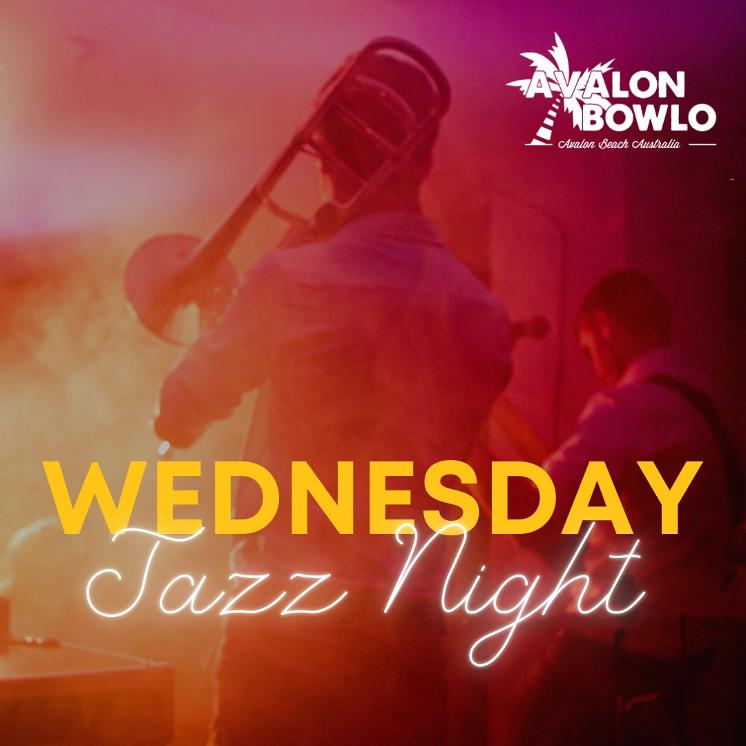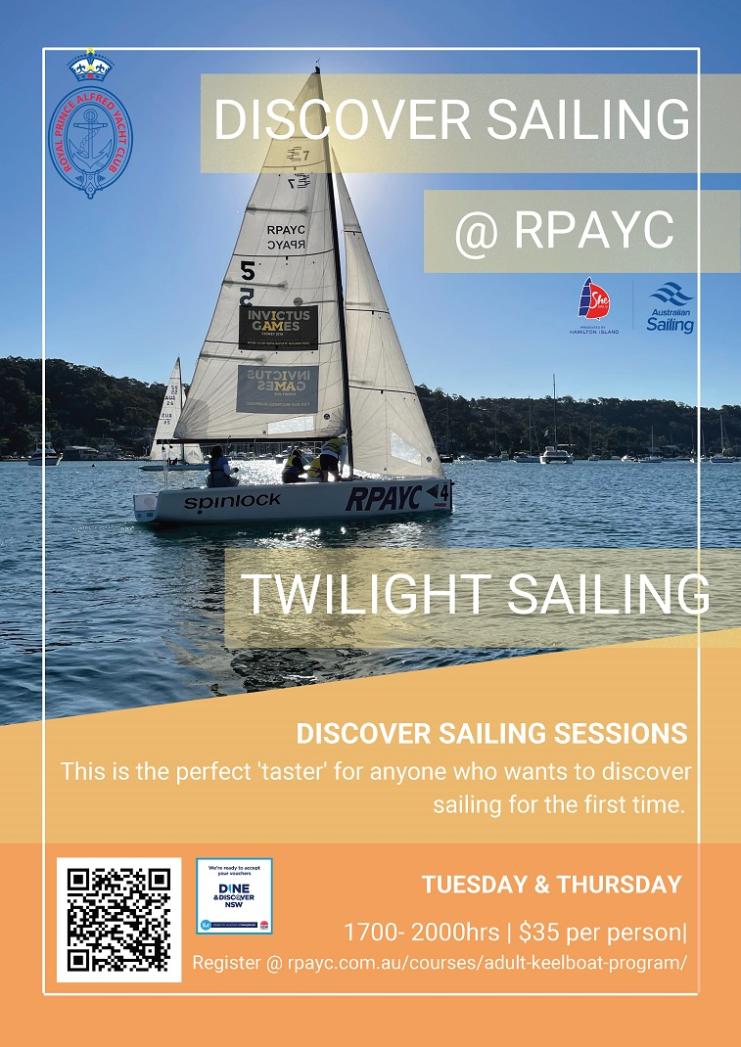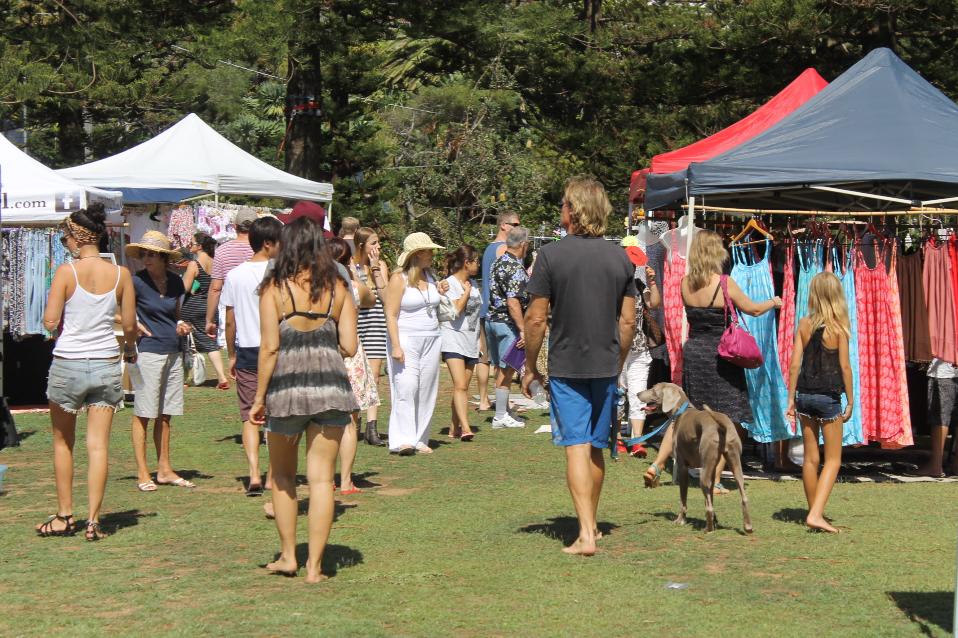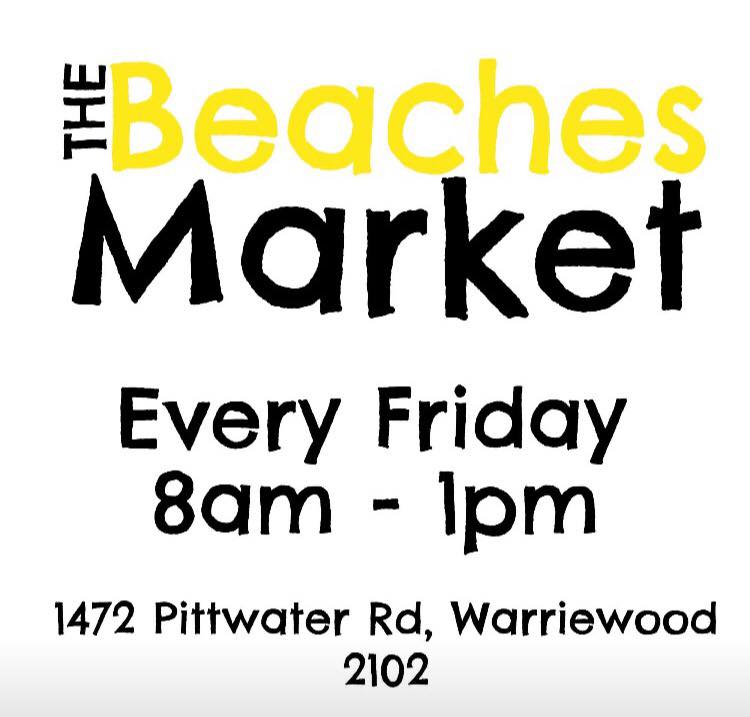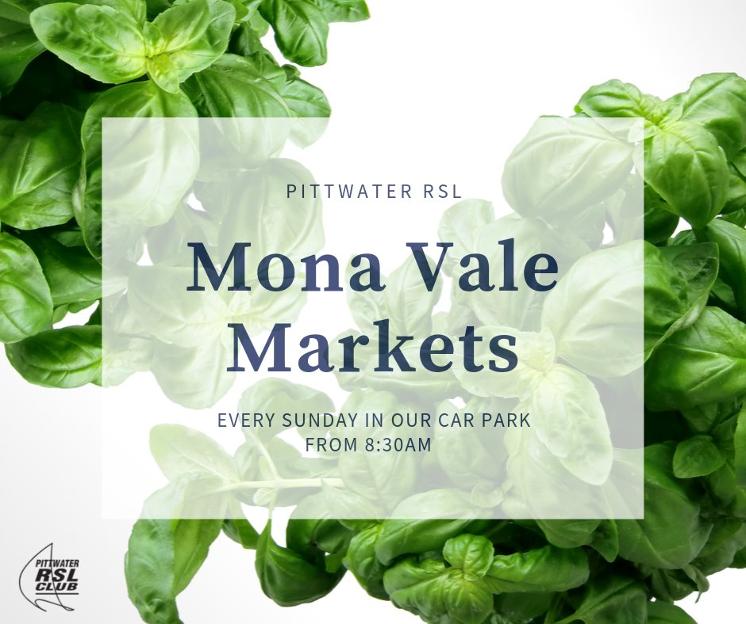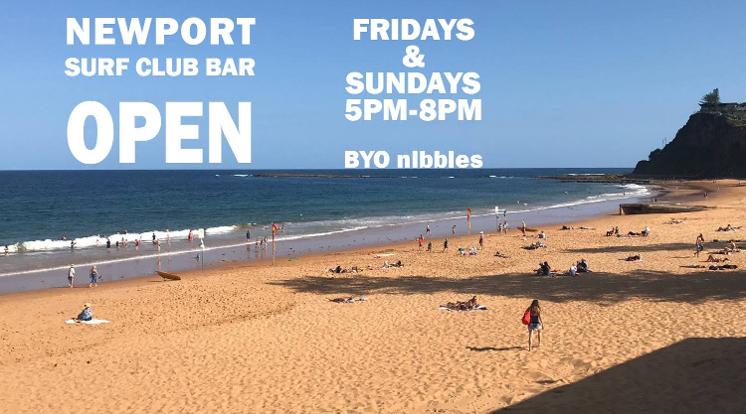 Northern Beaches Jive is a social dance group. Our Modern Jive classes are held every Wednesday at 7.30pm at Narrabeen RSL.
Modern Jive is an easy partner dance with an emphasis on having fun and is great for all ages. Our experienced teachers always make the lesson interesting and fun.
You can come along to class any time as we cater for new beginners every week. You don't have to sign up for a course - just come along when it suits you. First timers are only $10 for the first two weeks in total!! You can even just come and watch for free to see if you think you'll like it.
There's no need to bring a partner as we rotate you around to different partners during the class.
We start with a beginner class at 7:30pm for 45 minutes, followed by social dancing. At 9pm we have an Intermediate /advanced class for 45 minutes, and a concurrent 'refresher' class for the beginners, then social dancing until 10:30pm. That's right beginners get 2 classes every night.
Casual entry is $15 per night. Students and seniors are only $12 per night. We also have discounted prices, for all groups, if you buy a 5 class pass. Great value for learning and dancing up to 3 hours per night.
If you're keen and would like to go to a class more than once a week, or go to a dance party in the weekend then check out www.ceroc.com.au where you'll find more classes and weekly dance parties.
Click here (
http://eepurl.com/ciGHH1
) to sign up for our weekly newsletter which will tell you who is teaching each week and any other venue news such as special events.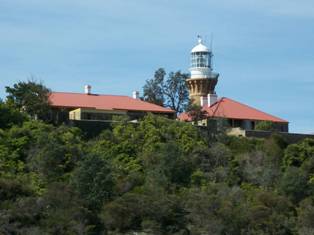 Barrenjoey Lighthouse Tours
Every Sunday, throughout the day, from 11am to 3pm.
Tours take approx 30 mins. Phone 9472 9300 on the day to check tours are going ahead. Meeting place: Meet at the top (steep and hard 20-minute walk on uneven ground) at the keeper's cottage. Cost: $5 adults, $2 children.
Mona Vale Library
Storytime for preschoolers
Held every Wednesday morning at Avalon Library 10:30am - 11am
Avalon Library Storytime is held every Wednesday morning from 10.30am at the Library. Hear stories, listen to music and enjoy craft activities. Sessions run for between 30 and 40 minutes. Suitable for preschoolers, 3 to 5 years of age.
Venue: 59A Old Barrenjoey Road, Avalon (above the Recreation Centre). Cost: Free however bookings are essential. Bookings: Phone: 9918 3013 or email avalonlibrary@ozemail.com.au

Storytime at Mona Vale Library
Tuesday, Wednesday and Thursday Mornings, 10- 10.45am
Mona Vale Library Storytime is held three mornings per week during school terms. Hear stories, sing songs and enjoy craft activities. Sessions run for approximately 45 minutes. Suitable for preschoolers, 3 to 5 years of age. Venue: Mona Vale Library, 1 Park St, Mona Vale. Cost: Free. No bookings required