To List your Event email pittwateronlinenews@live.com.au
NB: Only 100% volunteer clubs and organisations that contribute to our community get a free listing.
NB: please check with all venues to ensure events are going ahead.
The fee is $40 to run your poster and this covers the costs to do so. Fees must be paid prior to publication. Materials must be sent ready to publish.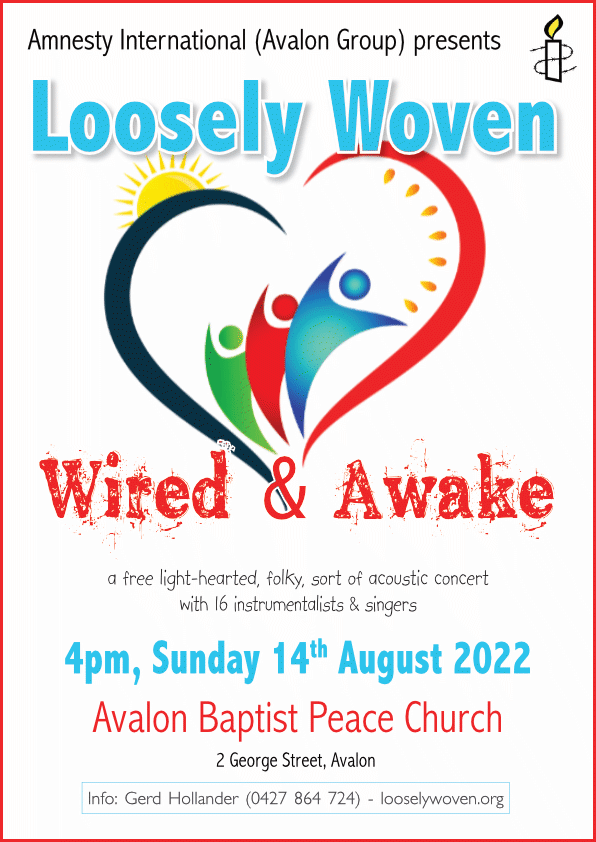 Sunday Sundown Session: THE HIT-SLINGERS
Sunday, August 14, 2022: 4:00 PM 7:30 PM
Avalon Bowlo, Bowling Green Lane Avalon Beach
Rustling up forgotten favourites
The hit-slingers comprise four-gotten rock muso's who are expert slingers of forgotten hits. They leave aside your standard rock covers to 'stand and deliver' a setlist of the best and rarest danceable melodic rock drawn from the '70s, '80s and '90s, by bands such as the Red Hot Chili
Peppers, REM, U2 and Bowie, as well as Oz Rock favourites like the Hoodoo Gurus and the Sunny Boys.
FREE. Kicking off at 4pm!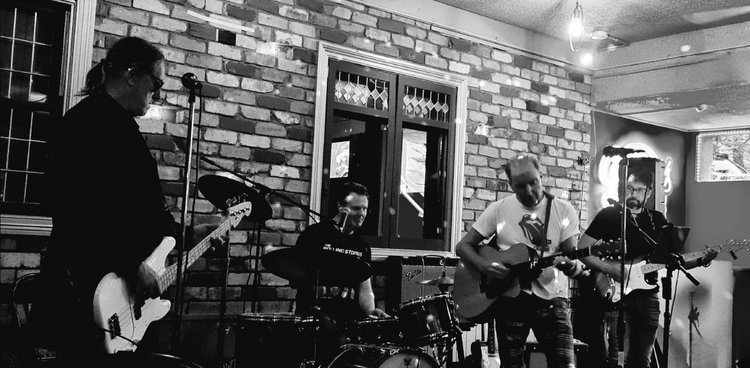 Hall Anniversary & Photo Exhibition:
Scotland Island Community Hall
Sunday 28 August, 10 am - 1 pm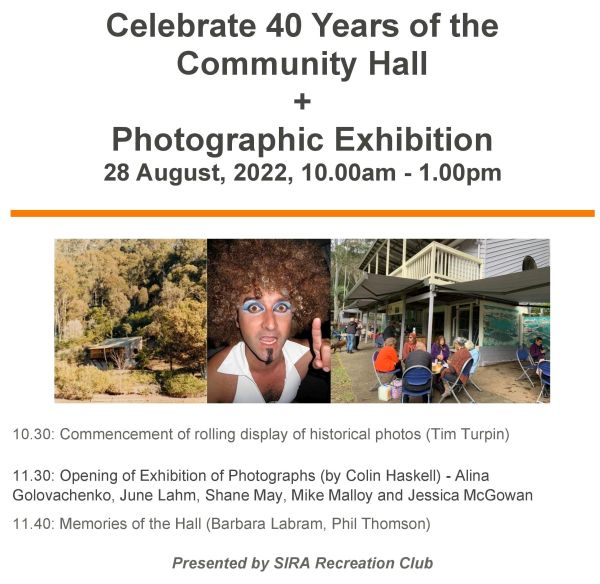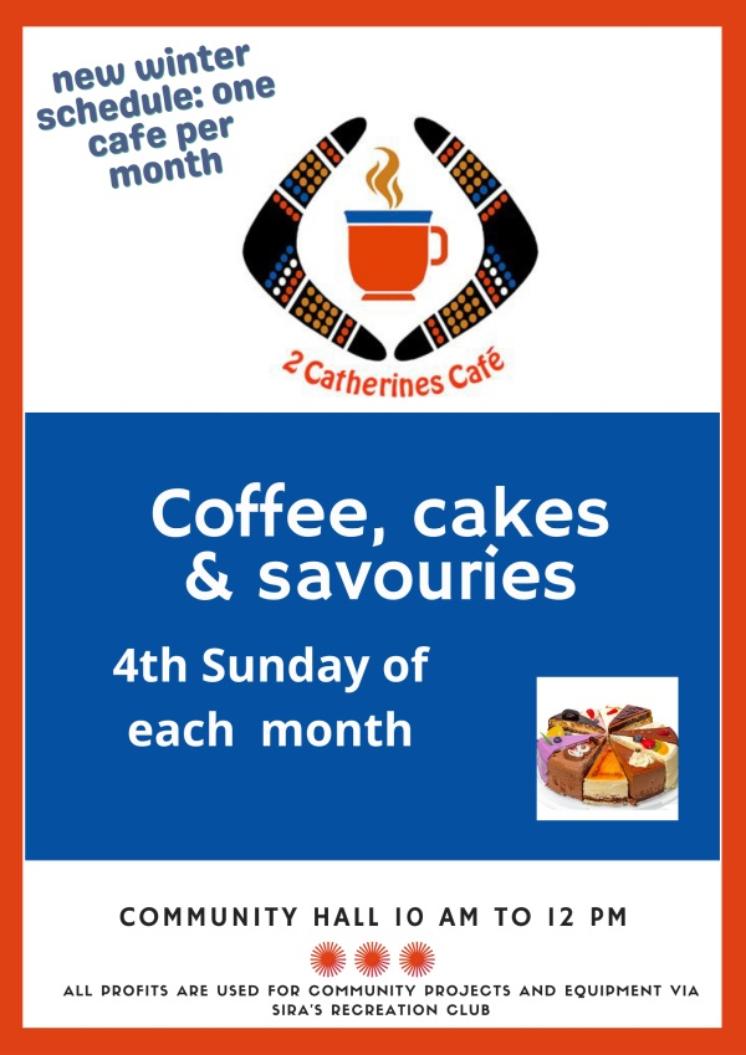 tragic tigers open day
The Narrabeen Tigers Junior Rugby Club and The O35s Tragic Tigers are running an open day Friday 19/8 from 5 pm. Some great activities to engage young kids in Rugby and TriTag!
Then the old boys will be having a run. Come down and try over 35's Rugby if you are keen to put on the boots!
Canteen will be open with food and drinks to raise money for our Fiji touring team.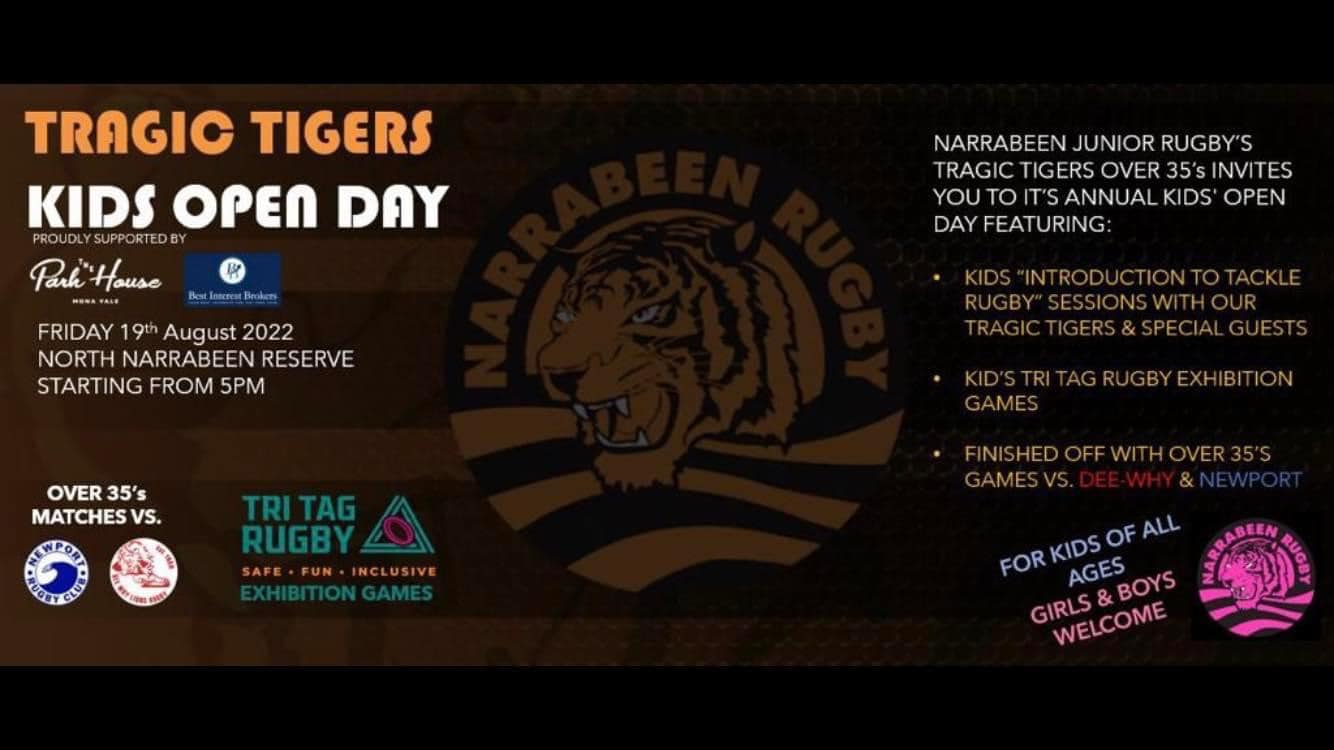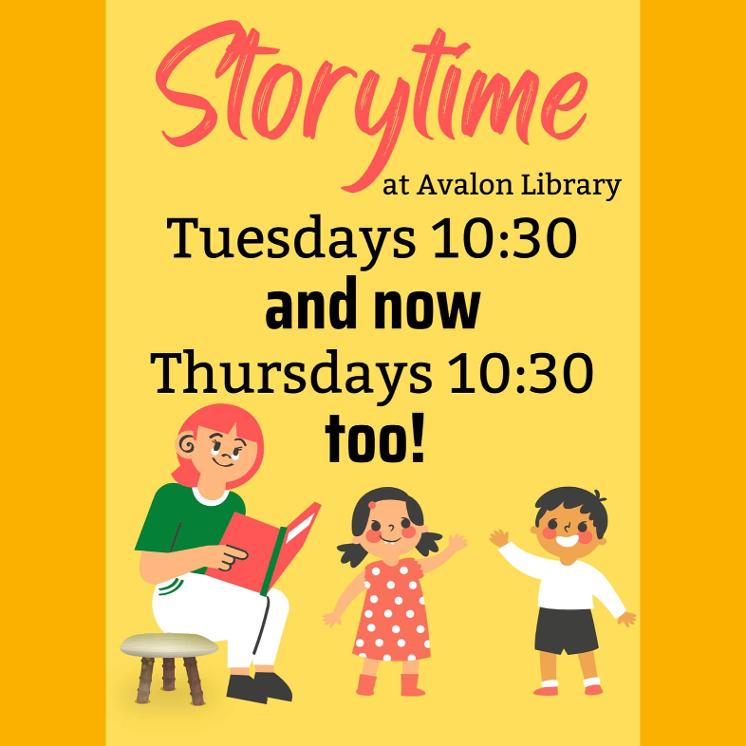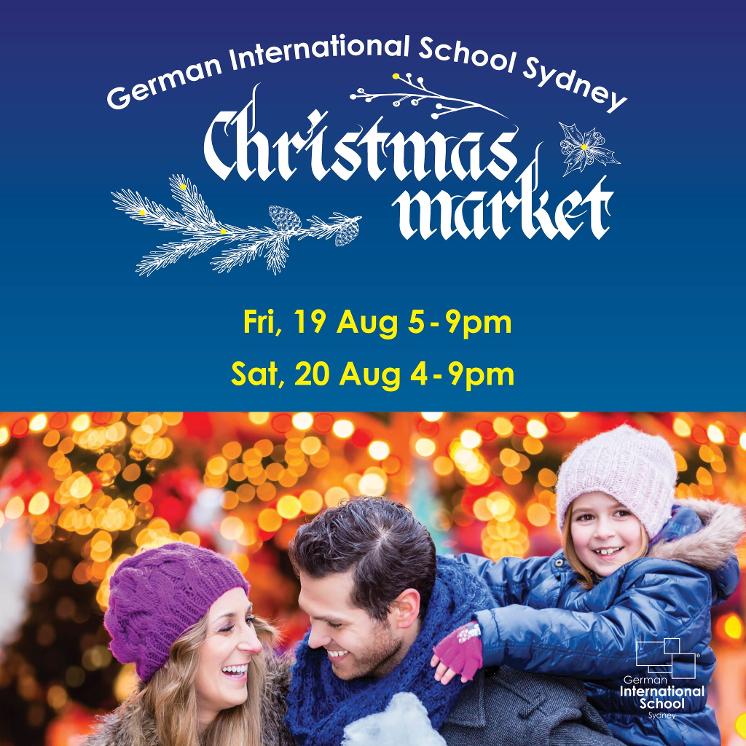 Collaroy Beach Club
Saturday 20th - Lets Spend The Night Together. Rolling Stones Tribute Show 8.30pm - 11.30pm TICKETED SHOW $20 Members $25 Visitors. Book today: 9971 5355 or Club Reception
Rest of August 2022
Sunday 21st - Endless Summer 4.30pm - 7.30pm Free
Friday 26th - Midlife Crisis 8.30pm - 11.30pm Free
Saturday 27th - Durham Project 8.30pm - 11.30pm FREE
Sunday 28th - Mezcaltones 4.30pm - 7.30pm Free
September 2022
Friday 2nd - The Headliner 8.30pm - 11.30pm Free
Sunday 4th - Continental Blues Party 4.30pm - 7.30pm Free
Friday 9th - Steve Edmonds Band 8:30pm - 11.30pm Free
Saturday 10th - Creedence Tribute Show
8.30pm - 11.30pm TICKETED SHOW $20 Members $25 Visitors.
Click here for tickets
.
Sunday 11th - Vicky Turner Band 4.30pm - 7.30pm Free
Friday 16th - Kotahi Groove 8.30pm - 11.30pm Free
Saturday 17th - Chickenstones & Spillage 8.30pm - 11.30pm TICKETED SHOW $10 Members $15 Visitors.
Click here for tickets
Sunday 18th - Endless Summer 4.30pm - 7.30pm Free
Friday 23rd - The Hit Slingers 8.30pm - 11.30pm Free
Sunday 25th - Rebecca Johnson Band 4.30pm - 7.30pm Free
Friday 30th - Seedy Mackerals
8.30pm - 11.30pm Free
​
Upcoming Ticketed Shows
Saturday 19 November : Rocking Down The Highway.
Tribute to The Eagles & all the Greatest Driving songs.
Click here for ticket
s
The Beach Club Collaroy
1058 Pittwater Road, Collaroy
Wednesday Jazz Night: Virna Sanzone
Wednesday, August 24, 2022: 7:00 PM 9:30 PM
Avalon Bowlo, Bowling Green Lane Avalon Beach
Acknowledged as one of Australia's most distinguished jazz and soul artists, multilingual vocalist, Virna Sanzone has worked with an impressive list of Australian greats, including Paul Grabowsky, The Australian Art Orchestra, Paul Kelly, and Richard Clapton to name a few.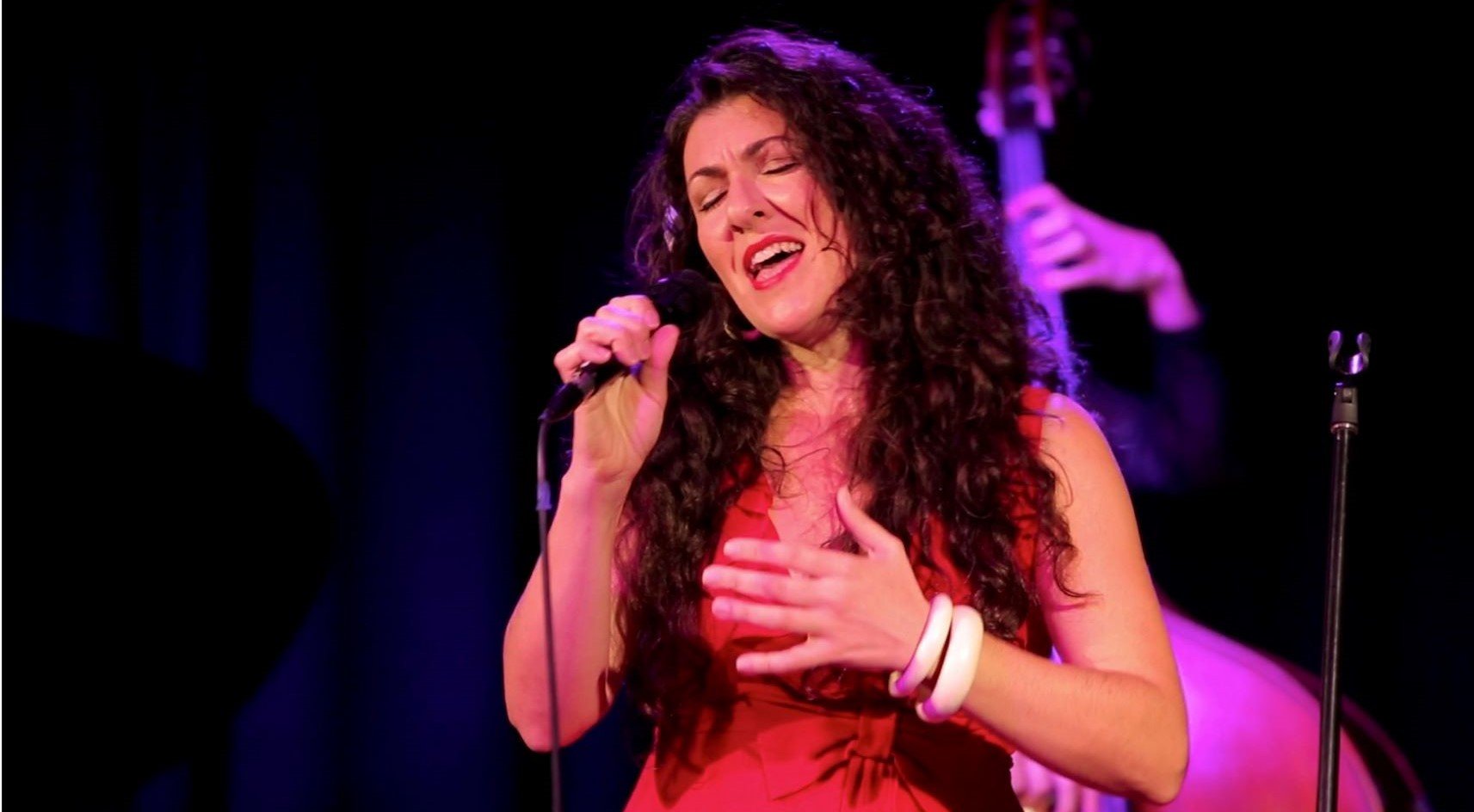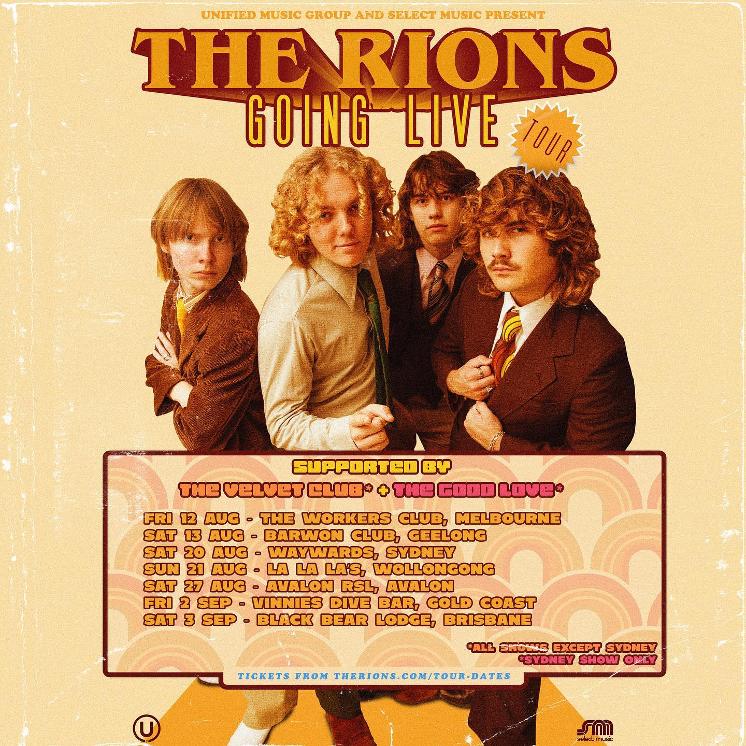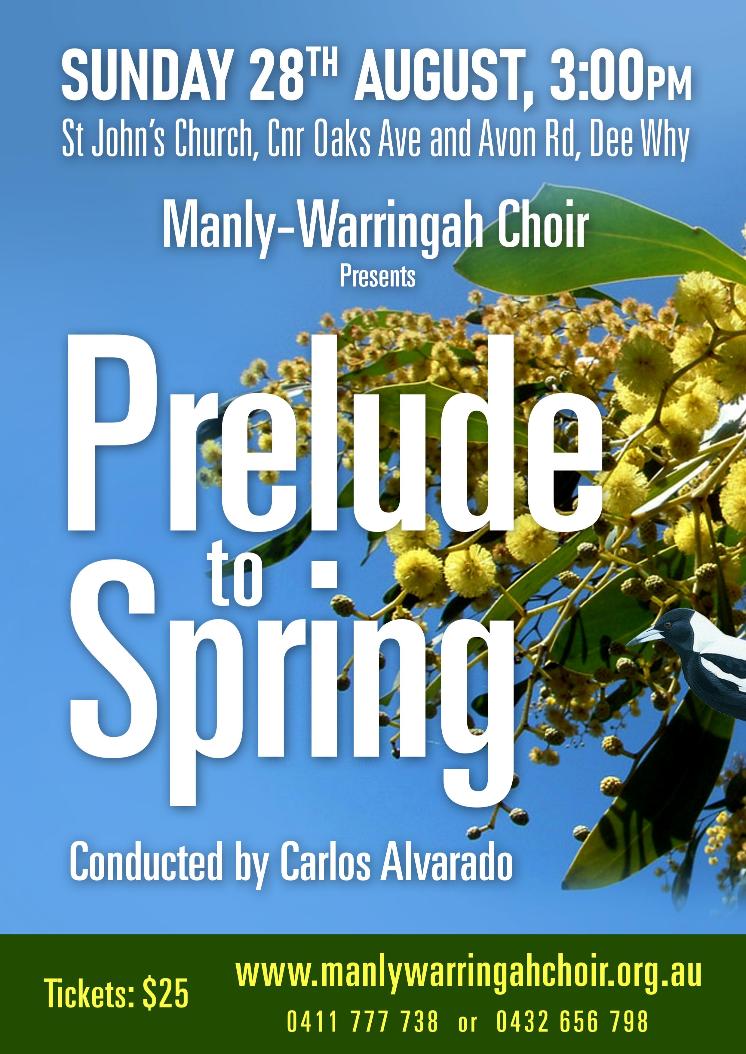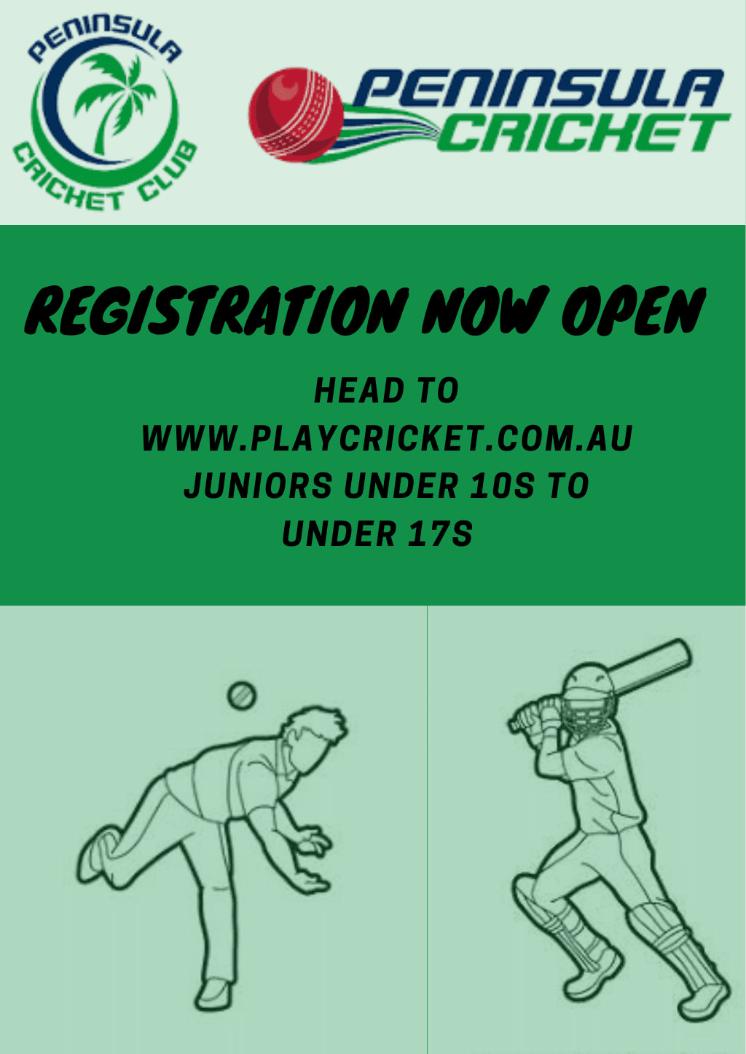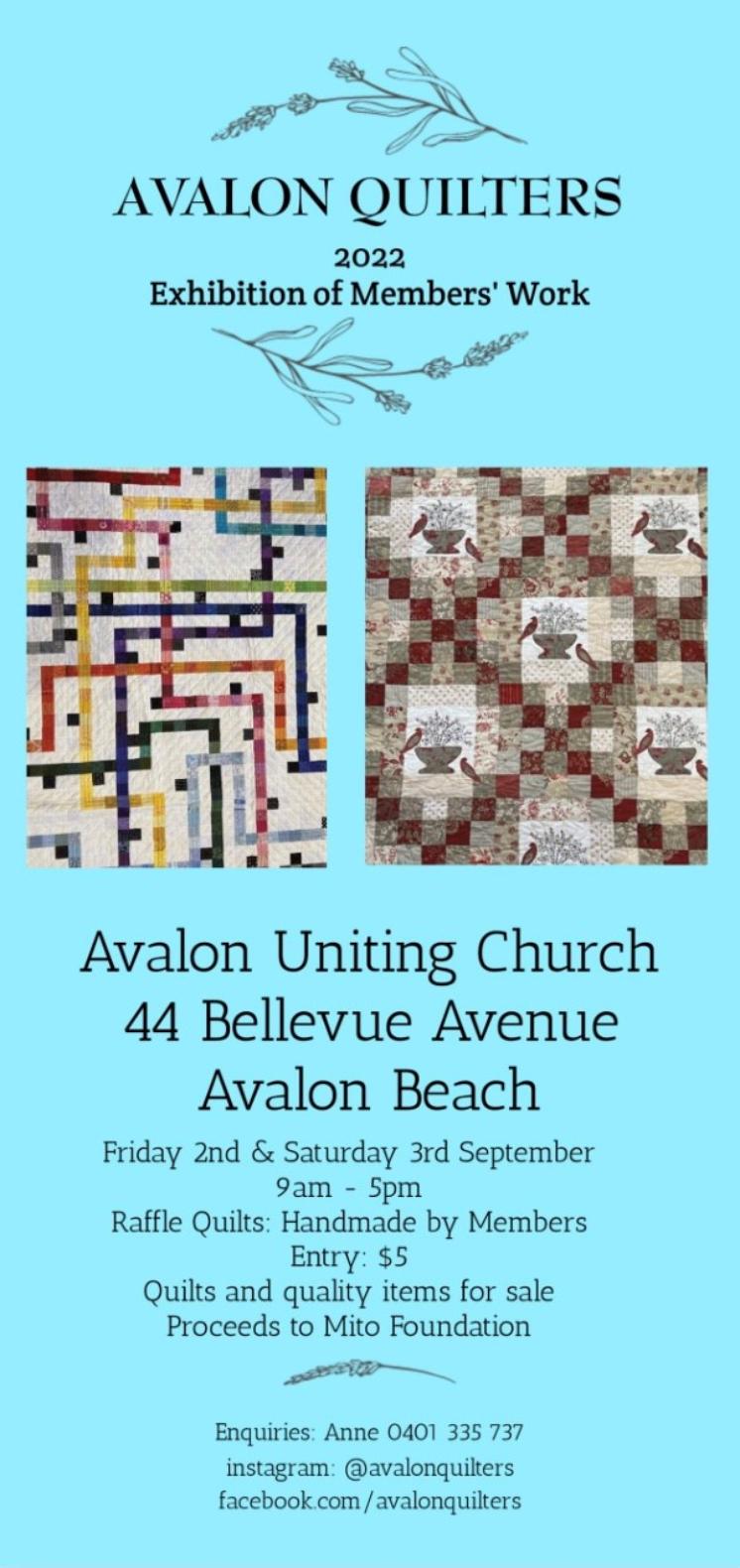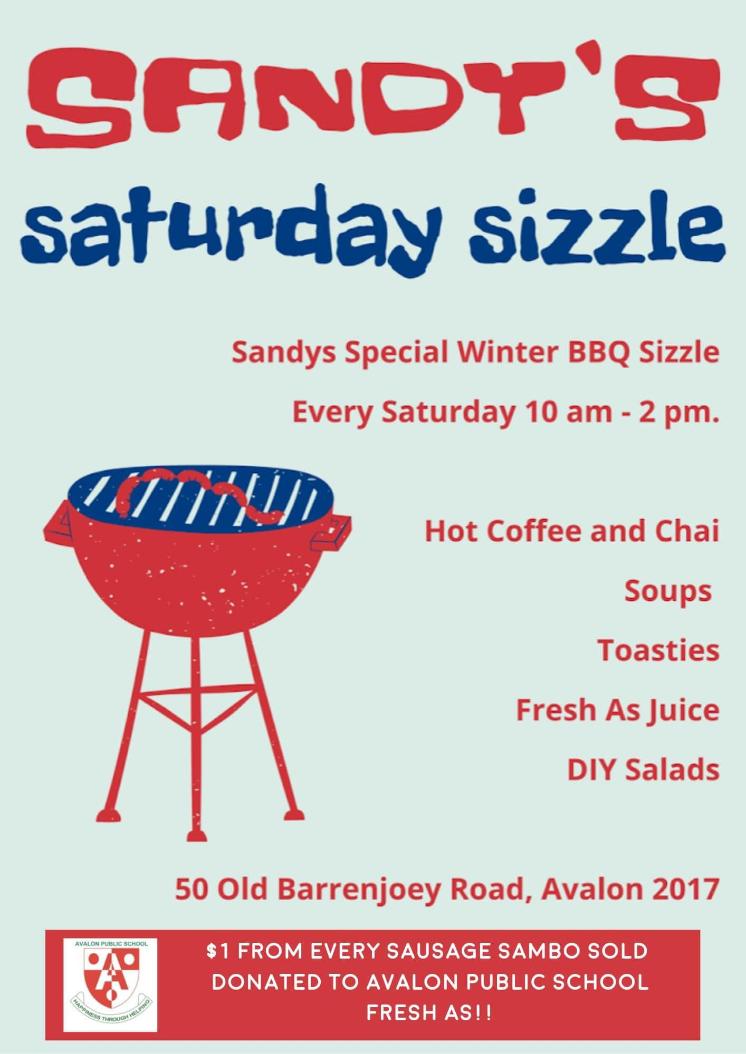 Be A Pineapple
Griffith Park, Long Reef
SUNDAY, 9 OCTOBER 2022 AT 08:00 am
Please join the Blue Bottle swarm, and be ONE FINE-APPLE, in creating the WORLD'S LARGEST HUMAN PINEAPPLE! We are attempting to smash the current GUINNESS WORLD RECORD for 'The Largest Human Image of a Fruit' of 250 people. There is no limit to how many people can join!
Blue Bottle is dedicated to ending childhood cancer after the de Kort family lost their beautiful daughter and sister Alana to a rare childhood bone cancer. Those that knew Alana, knew she loved all things PINEAPPLE! After her devastating passing, Pineapples became a symbol of her cherished soul within the community, especially at Manly Warringah Netball, Collaroy SLSC and her school Mater Maria Catholic College.
Blue Bottle is proudly supporting The Kids' Cancer Project and their mission "science is the solution". The money raised from this incredible event will go to scientific research to help find effective cures for childhood cancers.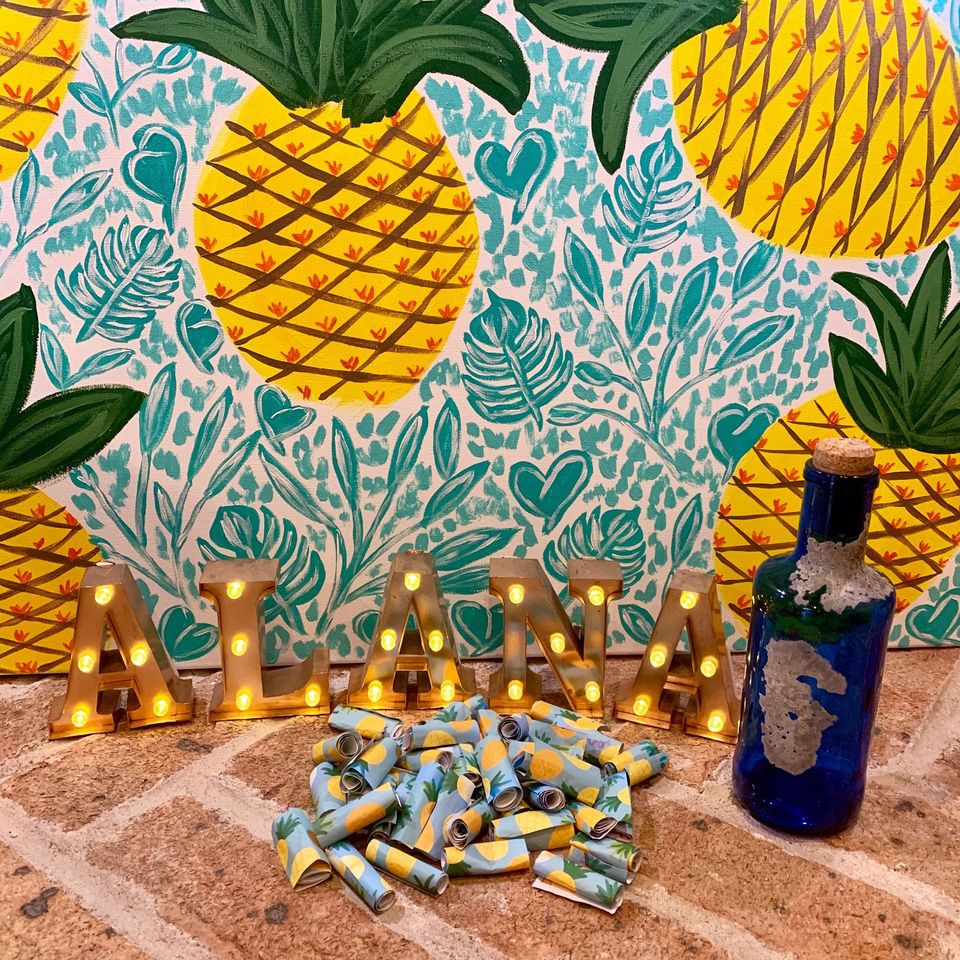 Music of a Generation
22/10/2022 - October
$35 per ticket - Show only
Palm Beach Golf Club: 2 Beach Road, Palm Beach
Dinner and Drinks not included
Music of a Generation
Huey Lewis & the News, Hall & Oates
'Music of a Generation' is the 2nd Show being presented by Out of the Box Productions. Following up on their popular Boz Scaggs/Toto debut, this exciting new Show is dedicated to the music of Huey Lewis & the News along with pop rock duo Hall & Oates.
Together these two icons are presented in a show that reflects the retro/pop vibe of its era.
Worldwide hits from these mega artists became anthems for a generation living in the 70's 80's and beyond .Songs like 'Hip to be Square' 'The Power of Love' 'Back in Time' 'Rich Girl' 'Man Eater' and 'Private Eyes' are just a few of the highlights of this Show.
The 7 piece line - up features some of Sydney's finest musicians and includes the vocals of Nathan Foley and Tim Moxey. This authentic production includes extensive footage which creates an enormous wealth of nostalgia.
What were you doing in that moment in time?
Bookings essential, visit: www.palmbeachgolf.com.au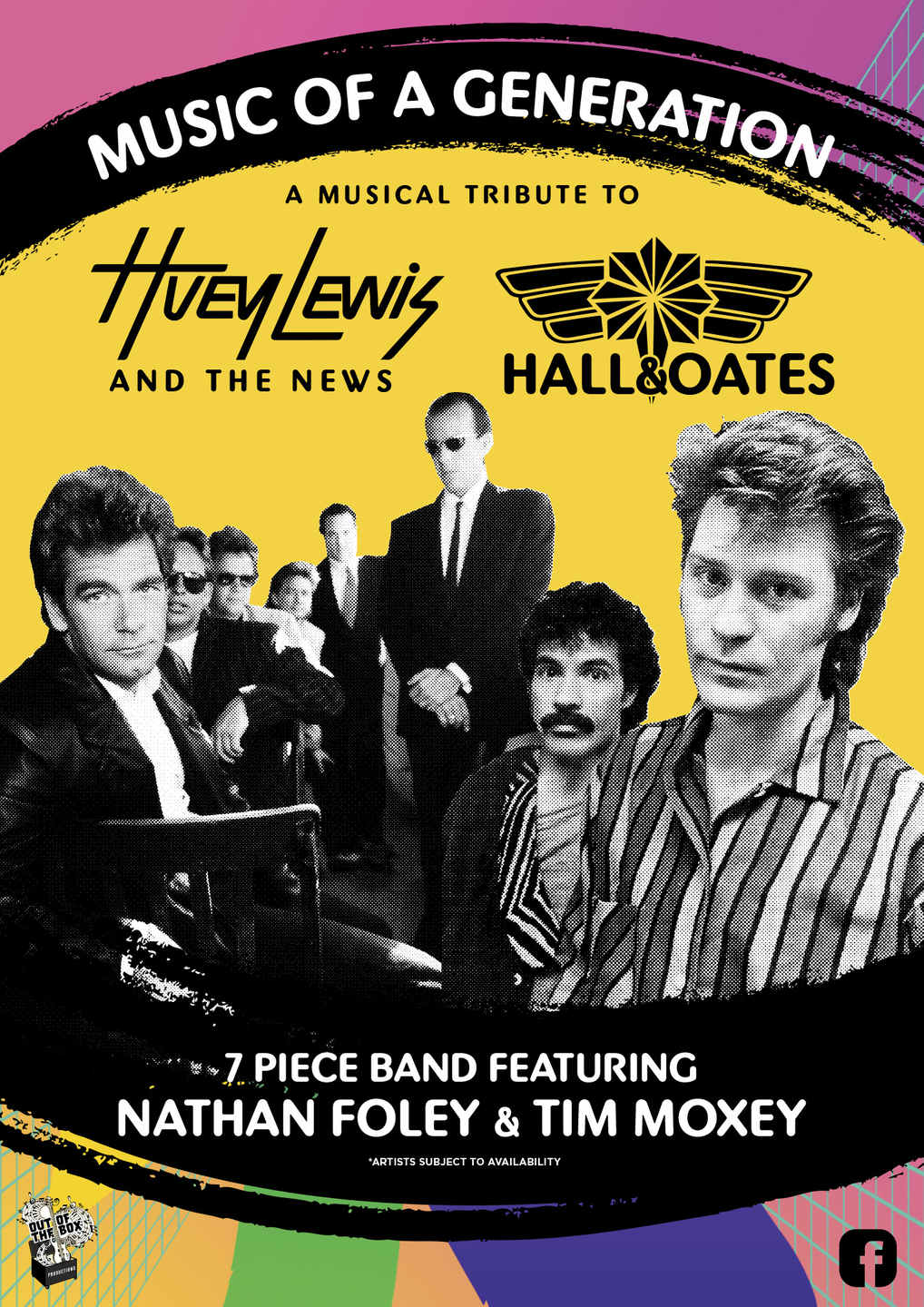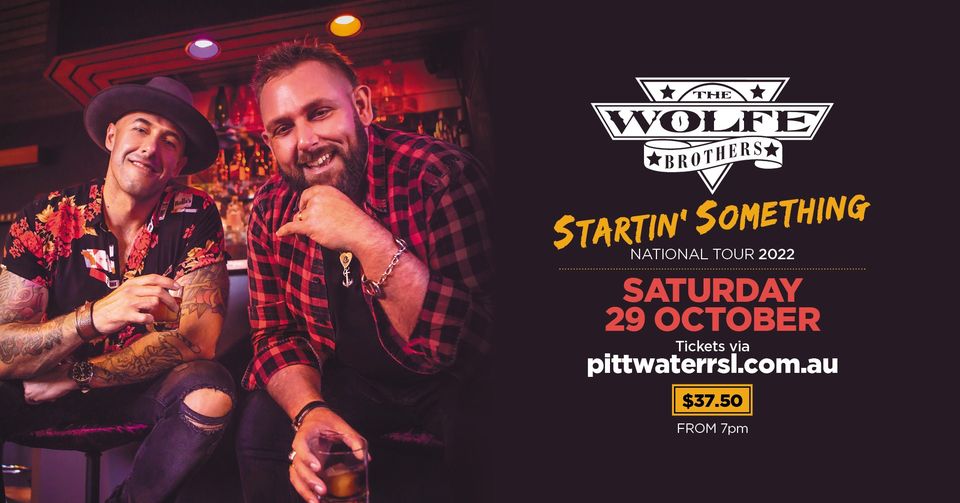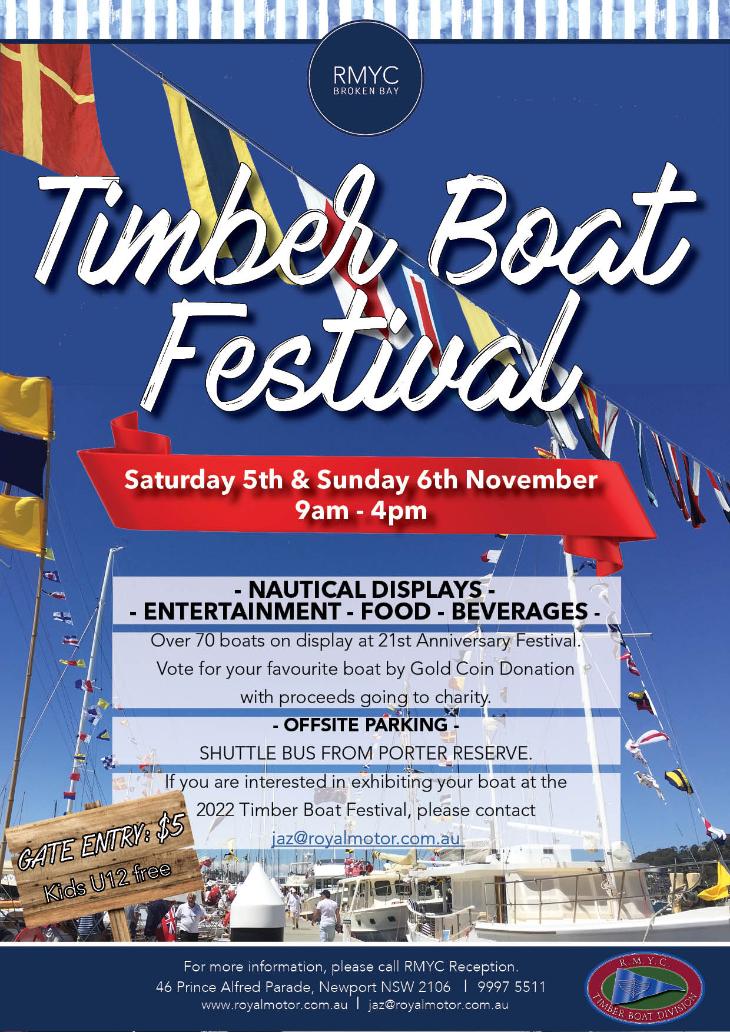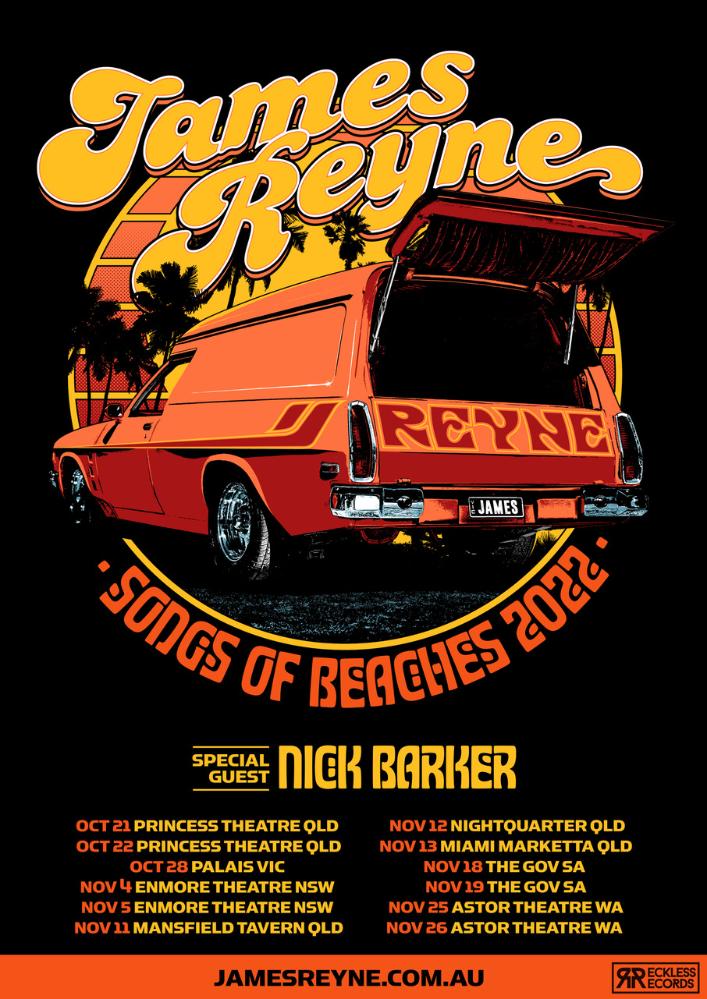 Barrenjoey Lighthouse Tours
Enjoy a Barrenjoey Lighthouse tour any Sunday afternoon. It stands at Sydney's northern-most point. The views of Broken Bay, Ku-ring-gai Chase National Park and the mighty Pacific are unforgettable.
When:
Tours will run every Sunday from Sunday 15 May 2022 to Sunday 25 June 2023.
Tour times:
11am to 11.30am, 12pm to 12.30pm, 1pm to 1.30pm, 2pm to 2.30pm and 3pm to 3.30pm.
Tours will not run on: Christmas Day - Sunday 25 December 2022 or New years Day - Sunday 1 January 2023.
Price: Adult $10 per person. Concession $8 per person. Child $5 per person. Children must be accompanied by an adult. Accompanying adults need to book and pay.
Meeting point: Barrenjoey Lighthouse
. Give yourself at least 40mins to walk from the carpark to the lighthouse before your tour departs.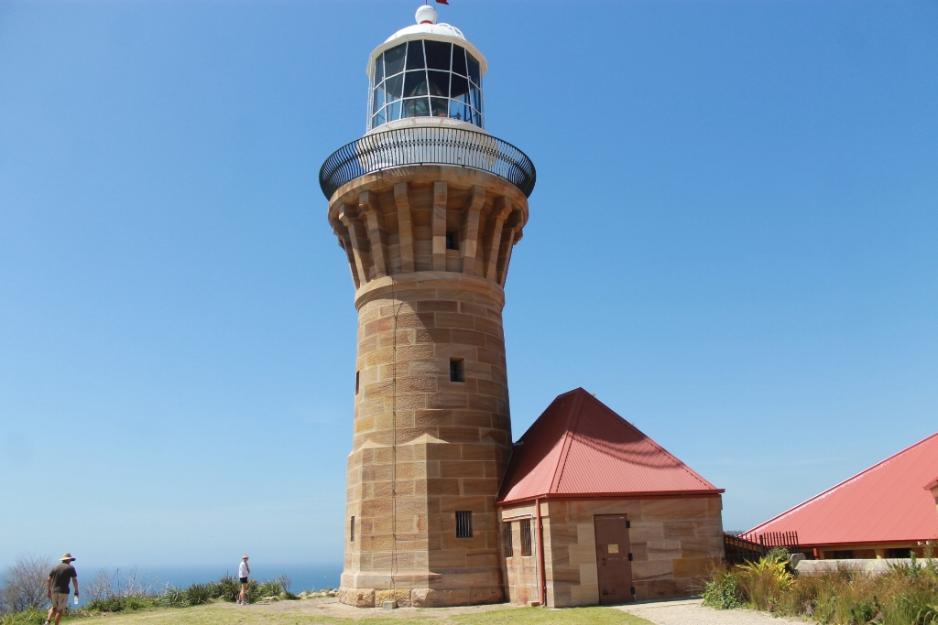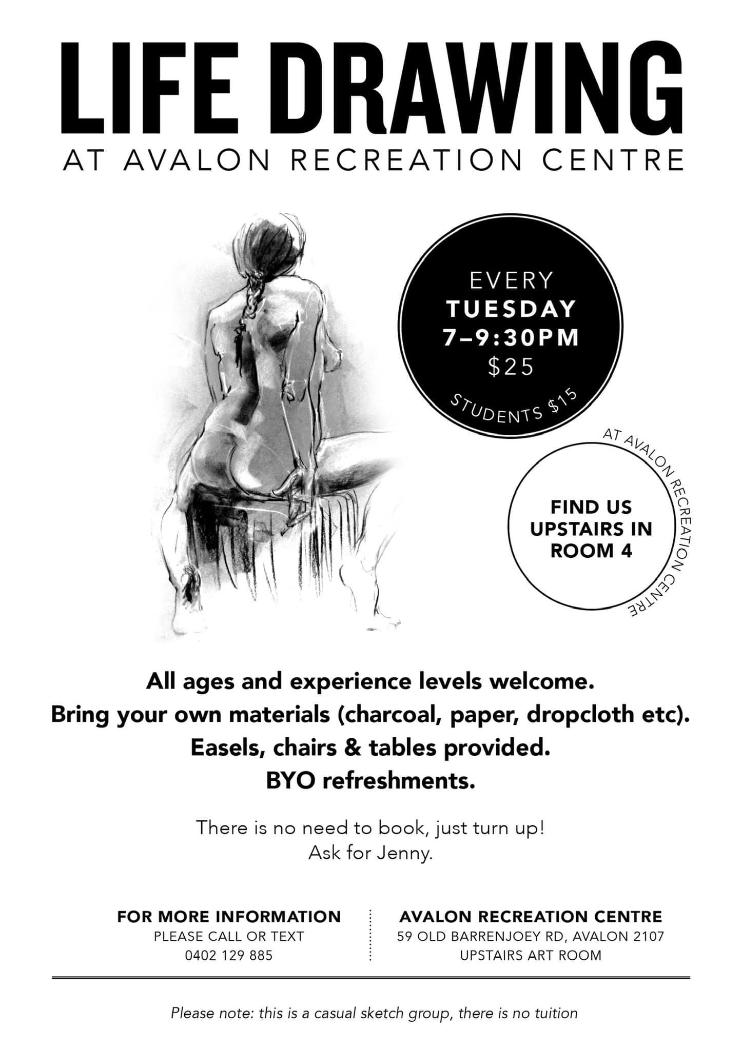 Manly Fig
We have just published our new website. The first was looking a little dated after 13 years. It includes a compilation reel of "some Fig highlights" of the many brilliant acts we've hosted - brought back many memories. If it prompts some for you as well & want any of the acts back for a show please let us know.
www.themanlyfig.org
Tickets: $30, cash at door
Book reserved table seating via email:
info@TheManlyFig.org, you will be sent confirmation
Where: Seaforth Bowling Club,
39 Kirkwood St, Seaforth
Time: Starts 8pm Sharp. Ends 11pm.
Doors open 6:50pm for pre-dinner; drinks; table seating. Best arrive before 7:45pm.
Sydney Art Space
63 Bassett Street, Mona Vale
Sydney Art Space is a supportive, nurturing and fun place for adults and children to make different types of art via creative workshops, courses and events
Sydney Art Space, in Mona Vale, is the vision of artist and educator Christine Simpson who has created a supportive, nurturing, and fun place for adults and children to make all different types of art.
Whether you want to:
* engage your child in a quality creative program
* get help with the HSC Body of Work
* begin and explore your journey into creativity
* further your arts practice
* do a Sunday or Weekend Creative Workshop
* book a Sunday morning art party
* or have a social dabble with creativity after work,
Sydney Art Space is the place for you!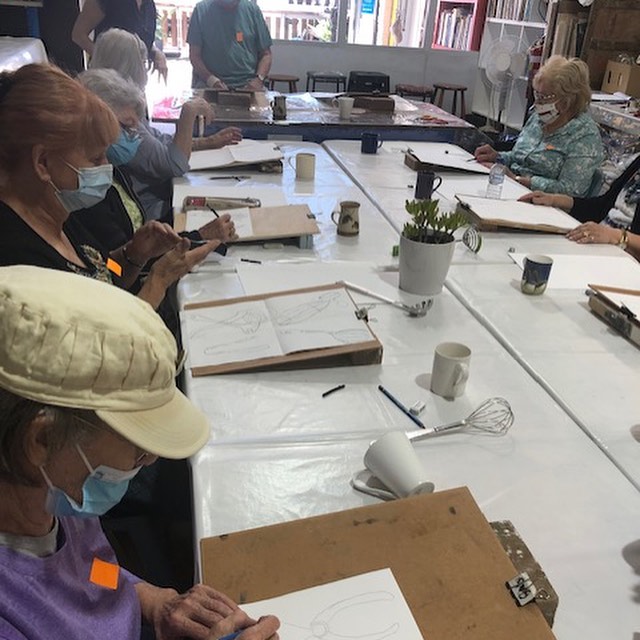 Palm Beach To Patonga Ferry
The Patonga-Palm Beach ferry service is back on the water following its acquisition by new owners, the Boathouse Group. Operating the original 'Merinda II' ferry in Pittwater, the Boathouse Ferry Co.
will run between Patonga, Palm Beach and Newport
, passing by the Barrenjoey headland and West Head on the way.
"Merinda II" is a fifty foot timber passenger ferry built by Norman Wright & Sons in 1983.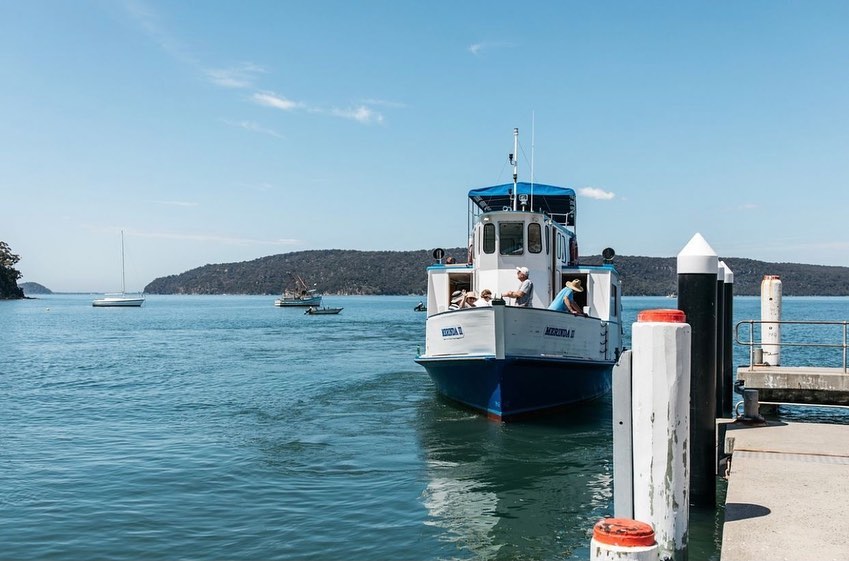 Glen Street Theatre 2022 Events
The lights are on, the doors are open, and Glen Street Theatre is looking forward to a full year of entertainment ahead! Their program of events for 2022 has been released and is currently on sale.
The latest season offers entertainment for all ages with a continued commitment to a diverse program. Some crowd favourites will return including the ever-popular Wharf Revue team consisting of Jonathan Biggins, Drew Forsythe and Phil Scott in The Wharf Revue: Can of Worms (22 March – 3 April), and the laughs continue with The Melbourne International Comedy Festival Roadshow 2022 (7 – 8 June).
The program also includes acclaimed theatre director and actor, John Bell, returning with extraordinary classical pianist, Simon Tedeschi, for Words and Music (9 – 10 April); a beautiful adaptation of Charlotte Brontë's gothic thriller Jane Eyre (4 – 7 May); and the multi-award winning musical play with an unbeatable soul soundtrack The Sapphires (6 – 12 August).
Families will enjoy Guess How Much I Love You (3 – 5 March), The Box Show (13 – 14 April) in the autumn school holidays, Edward the Emu (4 – 7 May), The 13-Storey Treehouse (9 – 11 June) and watching dinosaurs roam the stage in Erth's Prehistoric World (17 – 20 August).
With the full program including a rock climbing film, Reel Rock 16, a mini Moulin Rouge spectacular and some critically acclaimed dramatic plays, there is truly something for everyone.
Glen Street Theatre is a 400-seat proscenium arch auditorium located in the Forest Community Centre, at the corner of Glen Street and Blackbutts Road in Belrose.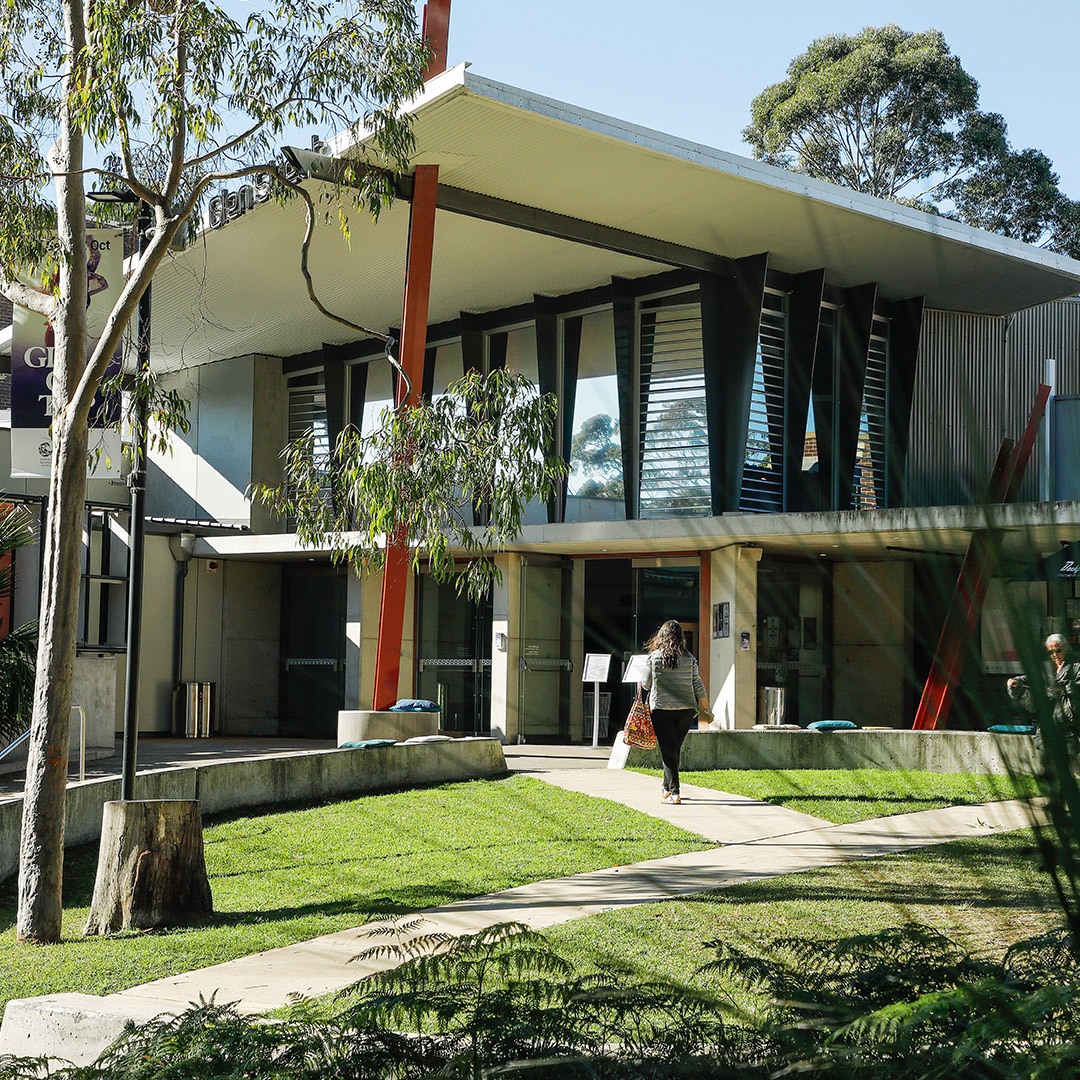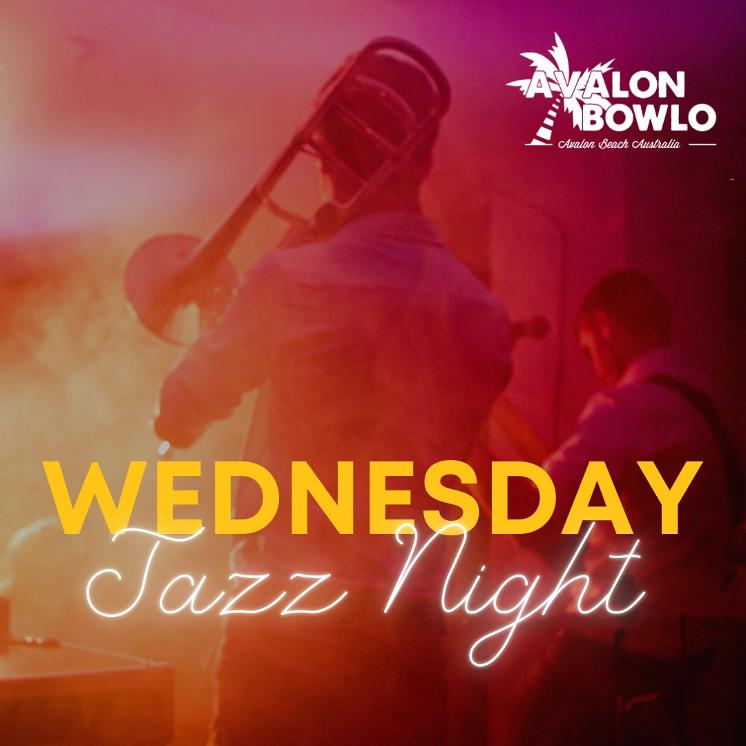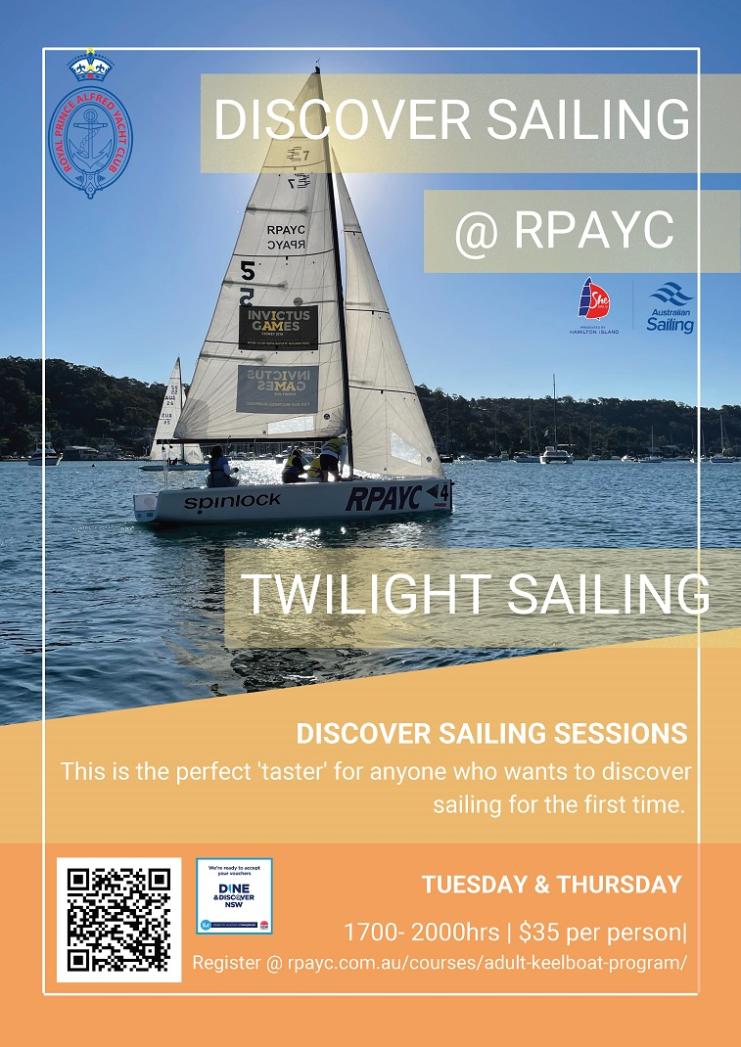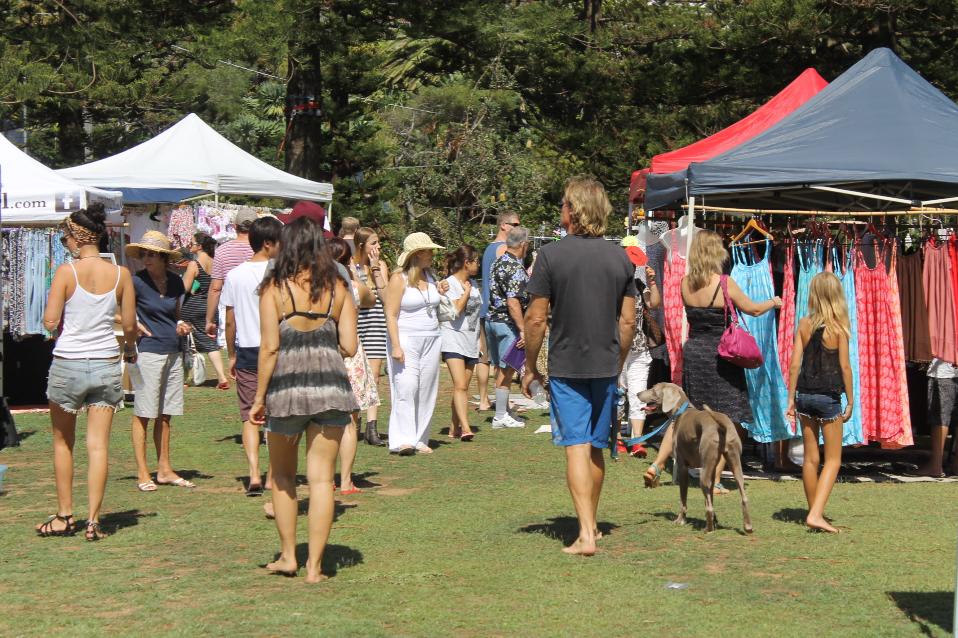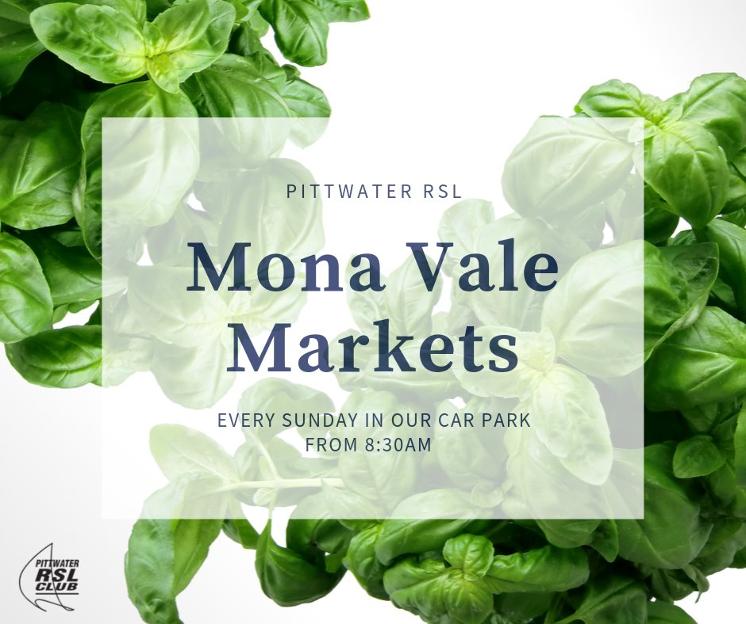 Northern Beaches Jive is a social dance group. Our Modern Jive classes are held every Wednesday at 7.30pm at Narrabeen RSL.
Modern Jive is an easy partner dance with an emphasis on having fun and is great for all ages. Our experienced teachers always make the lesson interesting and fun.
You can come along to class any time as we cater for new beginners every week. You don't have to sign up for a course - just come along when it suits you. First timers are only $10 for the first two weeks in total!! You can even just come and watch for free to see if you think you'll like it.
There's no need to bring a partner as we rotate you around to different partners during the class.
We start with a beginner class at 7:30pm for 45 minutes, followed by social dancing. At 9pm we have an Intermediate /advanced class for 45 minutes, and a concurrent 'refresher' class for the beginners, then social dancing until 10:30pm. That's right beginners get 2 classes every night.
Casual entry is $15 per night. Students and seniors are only $12 per night. We also have discounted prices, for all groups, if you buy a 5 class pass. Great value for learning and dancing up to 3 hours per night.
If you're keen and would like to go to a class more than once a week, or go to a dance party in the weekend then check out www.ceroc.com.au where you'll find more classes and weekly dance parties.
Click here (
http://eepurl.com/ciGHH1
) to sign up for our weekly newsletter which will tell you who is teaching each week and any other venue news such as special events.
Friends of Narrabeen Lagoon Catchment Activities

Bush Regeneration - Narrabeen Lagoon Catchment

This is a wonderful way to become connected to nature and contribute to the health of the environment. Over the weeks and months you can see positive changes as you give native species a better chance to thrive. Wildlife appreciate the improvement in their habitat.
Belrose area - Thursday mornings
Belrose area - Weekend mornings by arrangement
Contact: Phone or text Conny Harris on 0432 643 295
Wheeler Creek - Wednesday mornings 9-11am
Contact: Phone or text Judith Bennett on 0402 974 105
Mona Vale Library
Storytime for preschoolers
Held every Wednesday morning at Avalon Library 10:30am - 11am
Avalon Library Storytime is held every Wednesday morning from 10.30am at the Library. Hear stories, listen to music and enjoy craft activities. Sessions run for between 30 and 40 minutes. Suitable for preschoolers, 3 to 5 years of age.
Venue: 59A Old Barrenjoey Road, Avalon (above the Recreation Centre). Cost: Free however bookings are essential. Bookings: Phone: 9918 3013 or email avalonlibrary@ozemail.com.au

Storytime at Mona Vale Library
Tuesday, Wednesday and Thursday Mornings, 10- 10.45am
Mona Vale Library Storytime is held three mornings per week during school terms. Hear stories, sing songs and enjoy craft activities. Sessions run for approximately 45 minutes. Suitable for preschoolers, 3 to 5 years of age. Venue: Mona Vale Library, 1 Park St, Mona Vale. Cost: Free. No bookings required
Venture out on Pittwater this summer aboard Fantasea ferries and explore all of the beautiful locations this part of the world has to offer, then return back to Club Palm Beach for a delicious home-made meal prepared by our chefs.
This special includes the cruise with Fantasea and all meals delivered to your to your table so you are able to relax with friends & family.