November 27 - December 3, 2022: Issue 564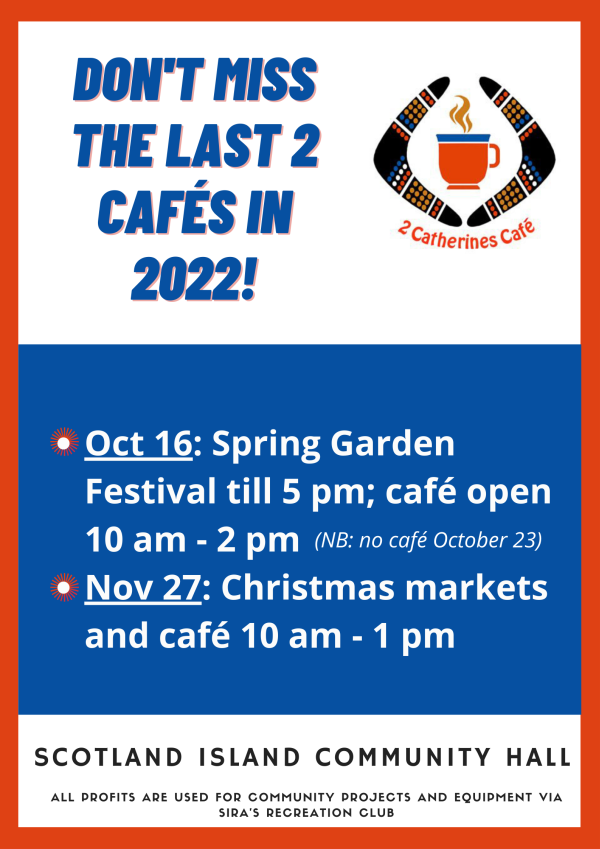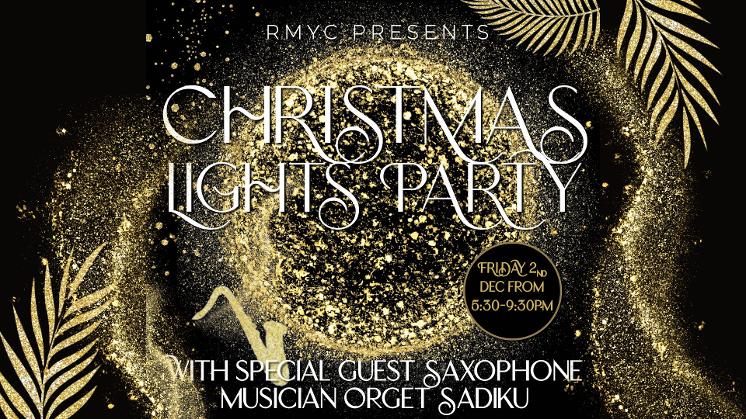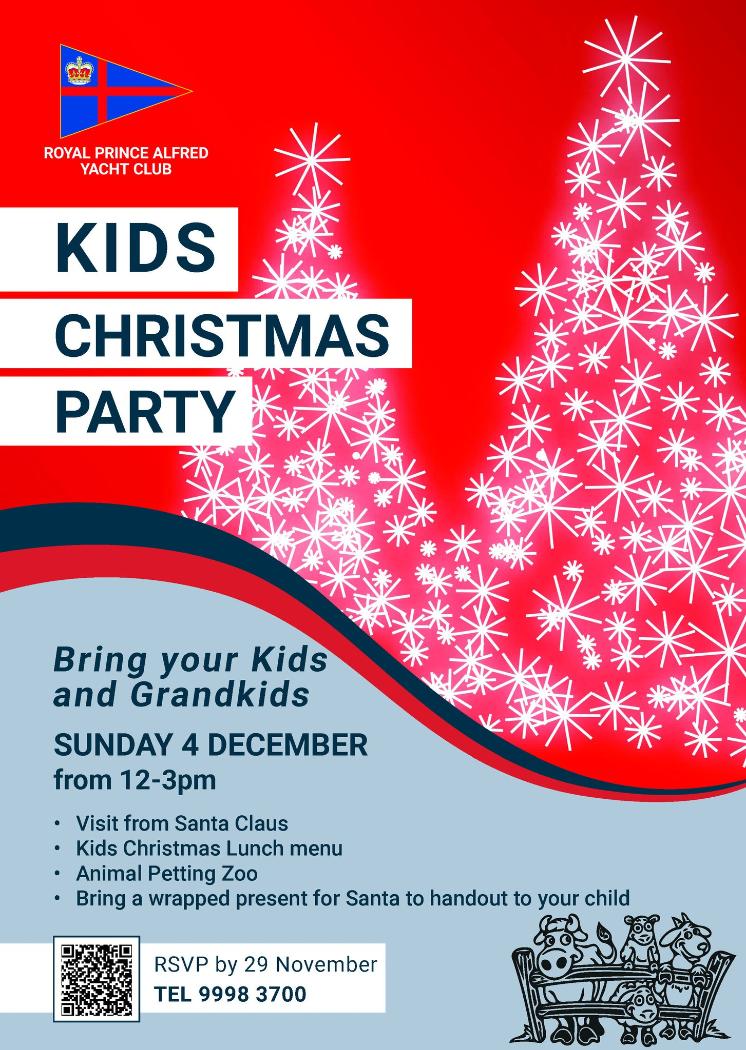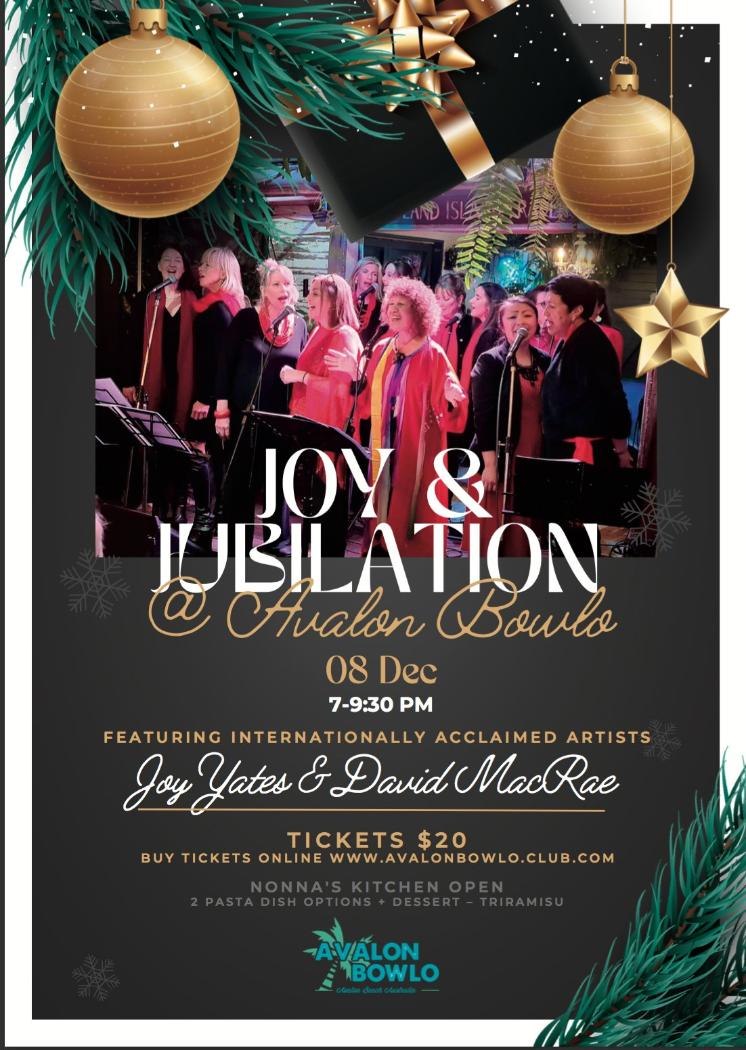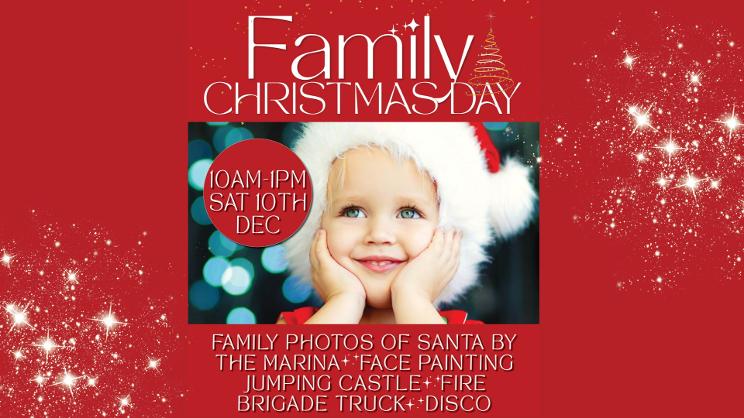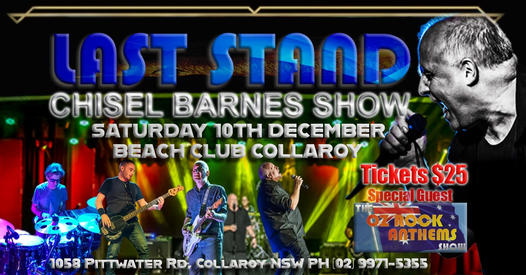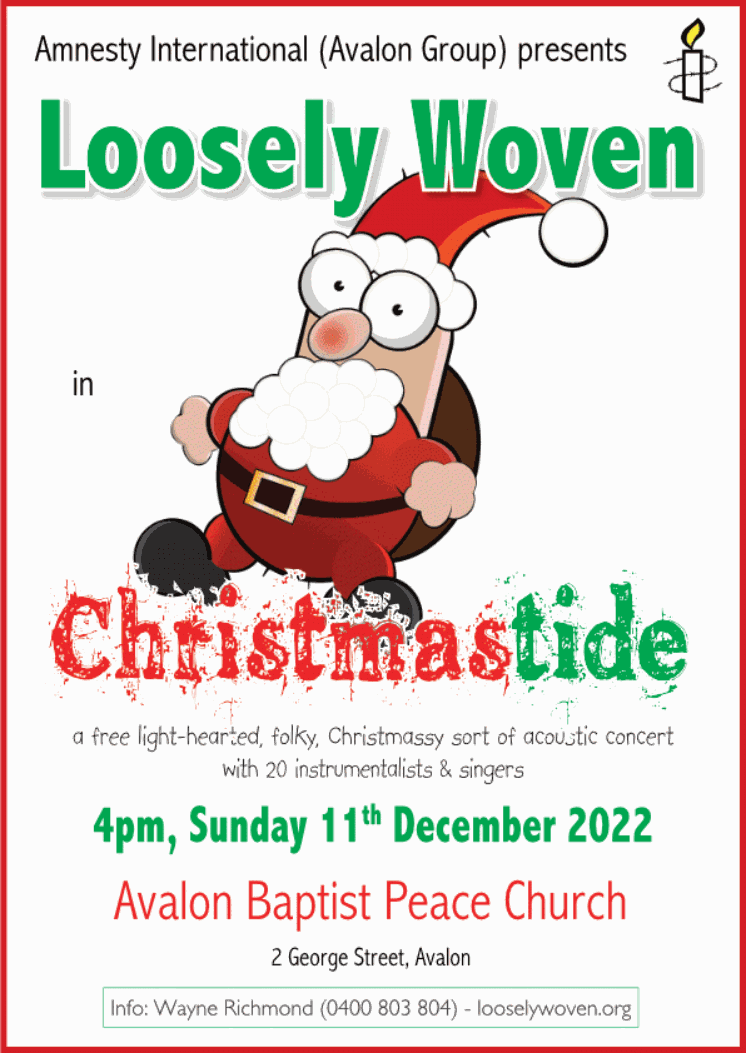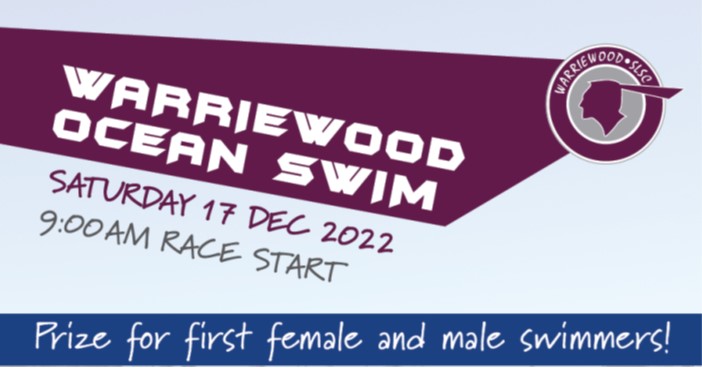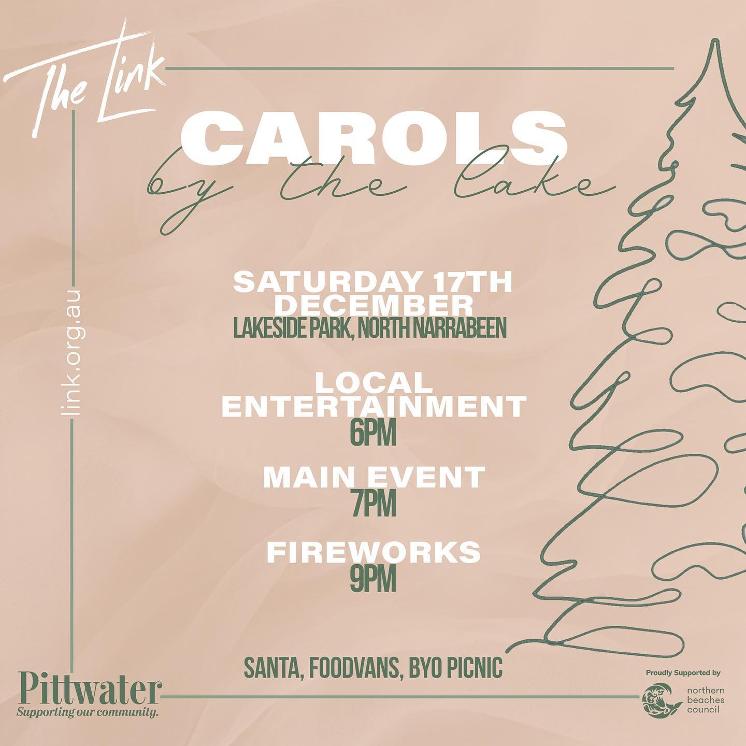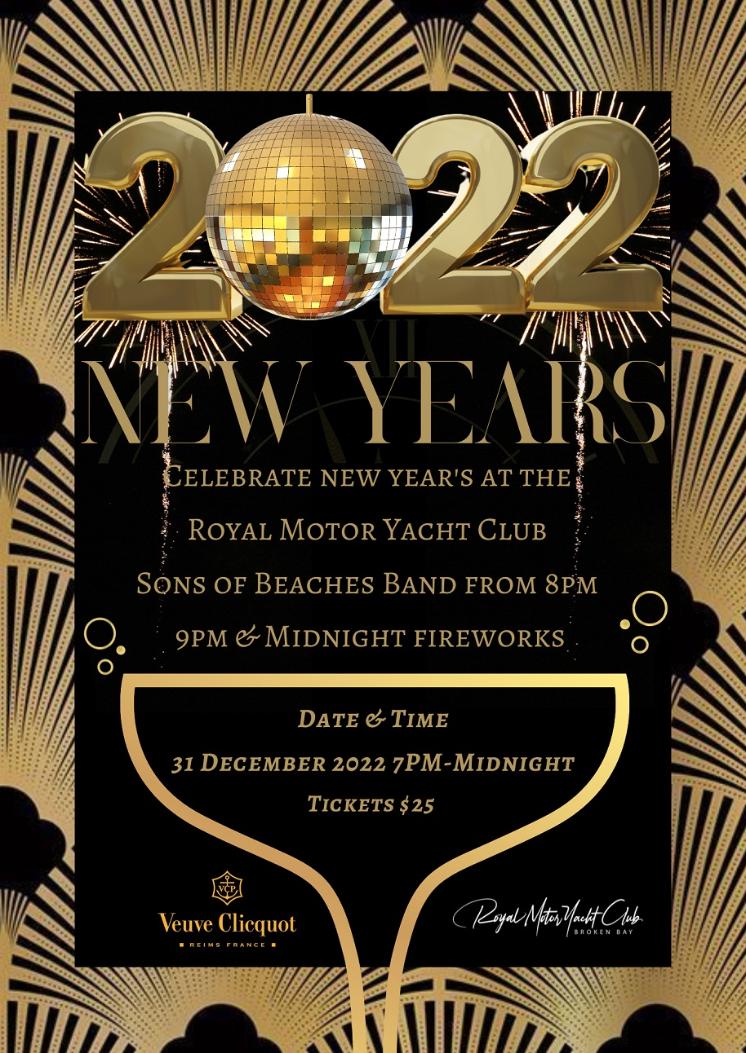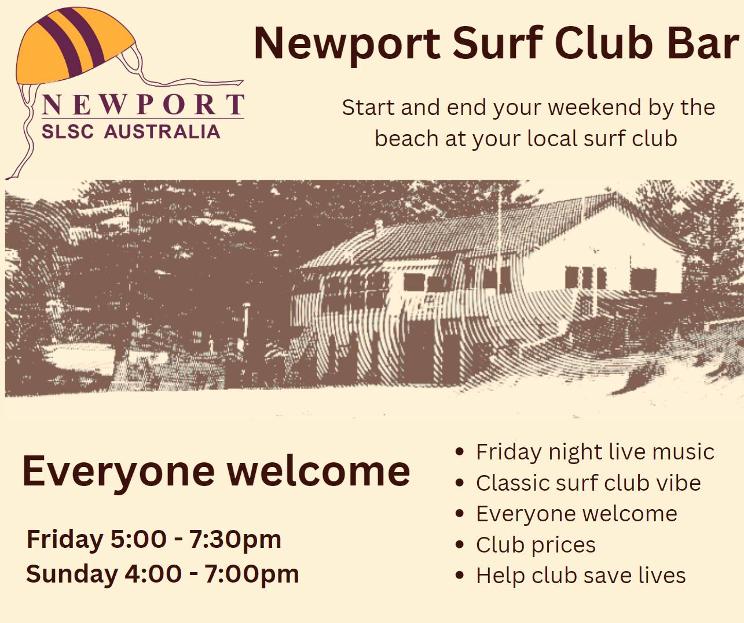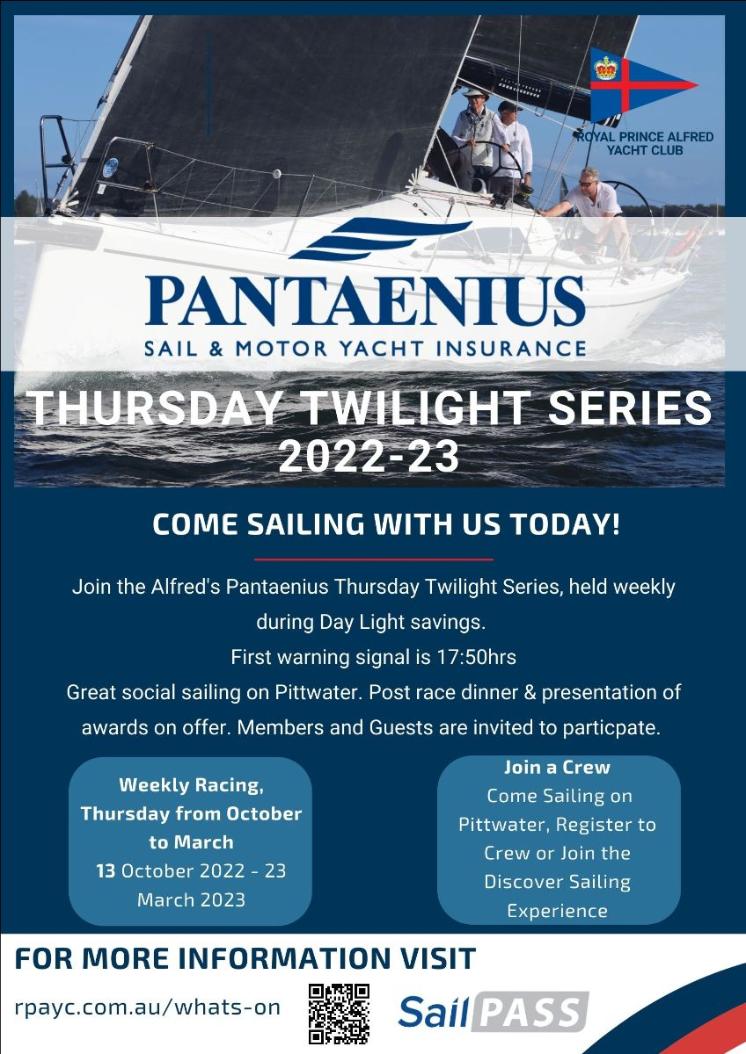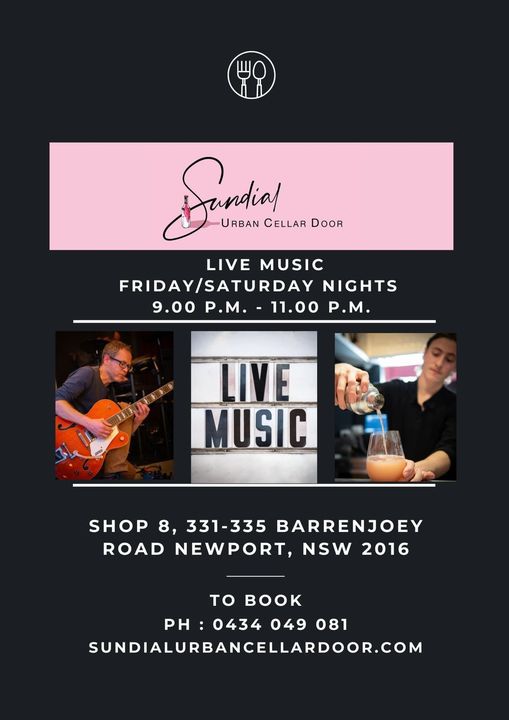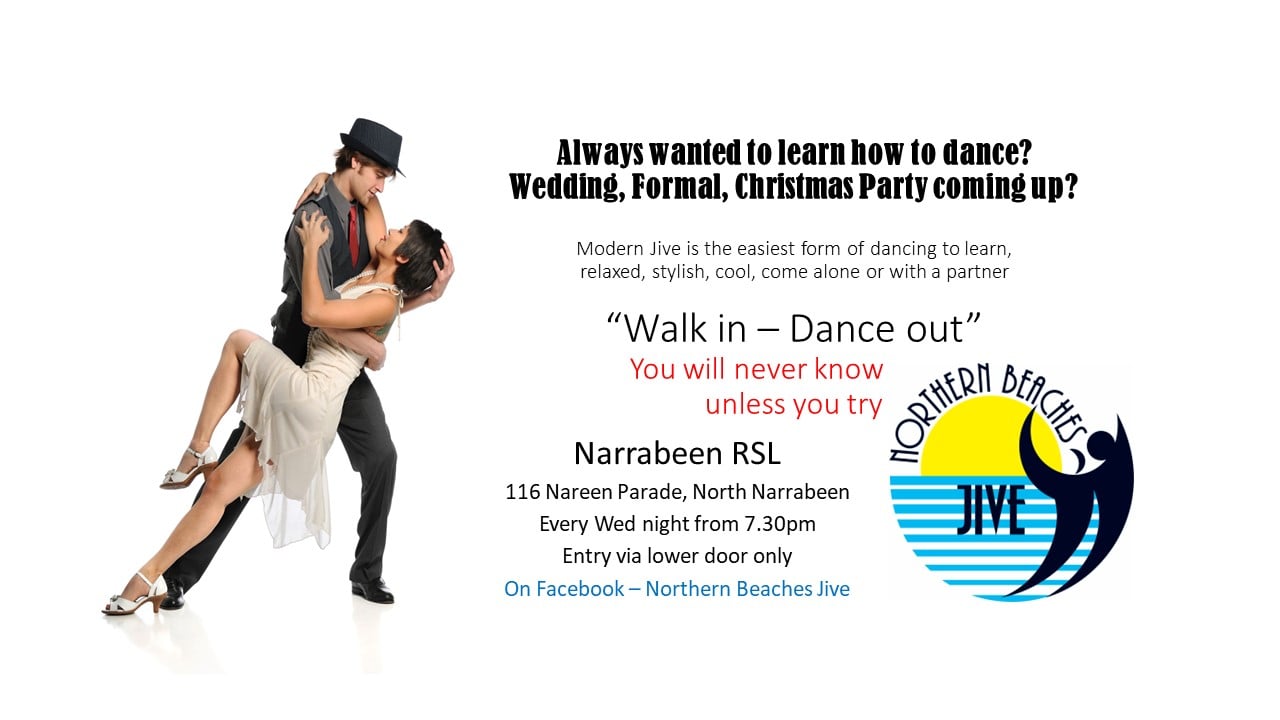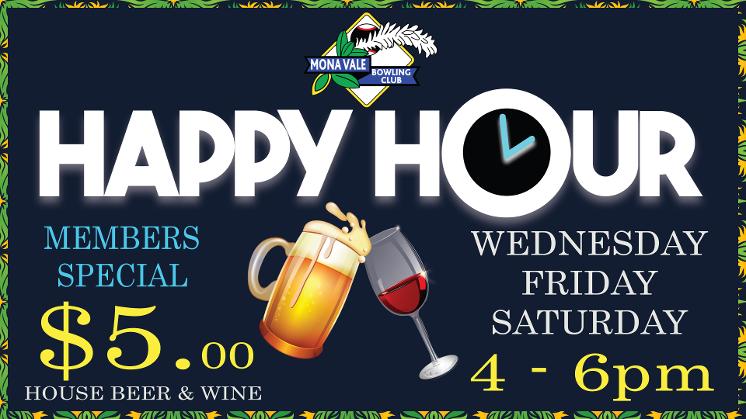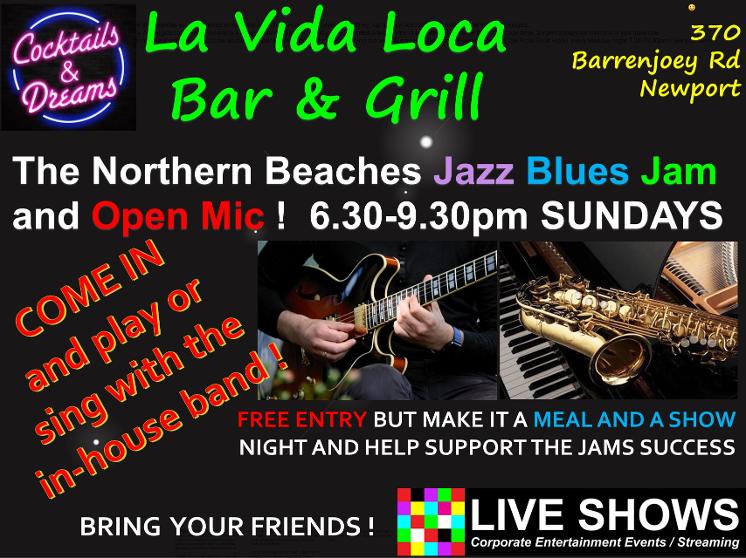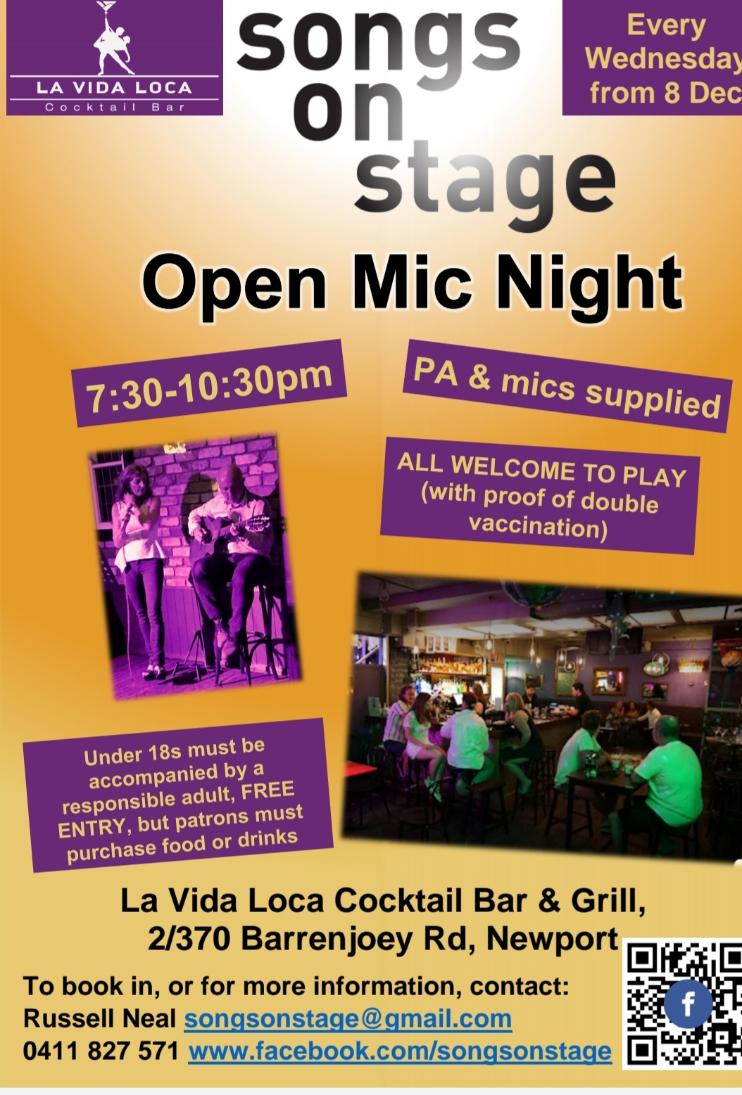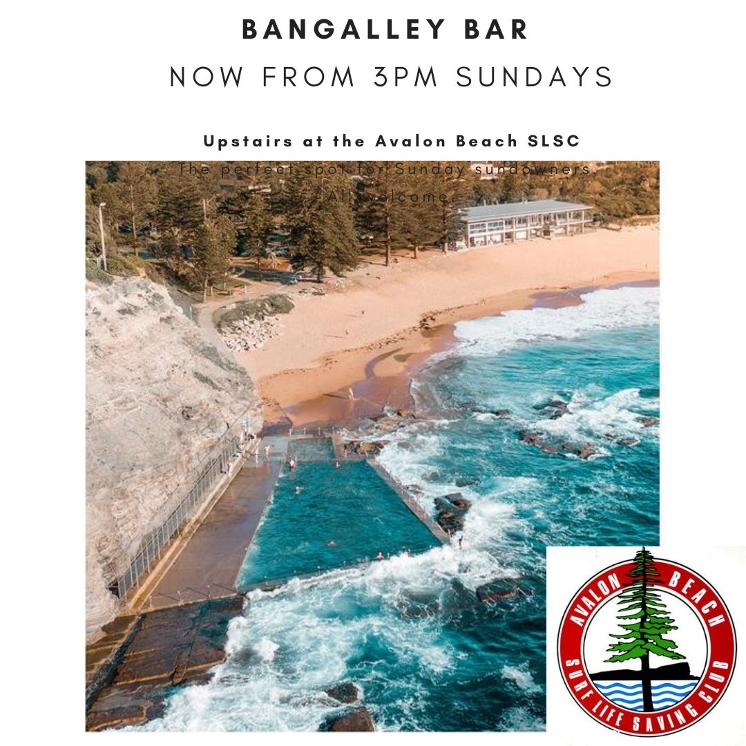 Avalon Amnesty International Group
Are you passionate about human rights? There is a small Amnesty International Group in Avalon
. We would like to get bigger! Please get in touch with Gerd Hollander,
gerdhollander@gmail.com
, if you want details, or visit their web page
www.amnesty.org.au

Avalon Beach RSL Fishing Club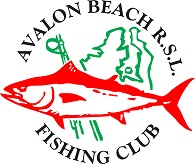 We are a friendly like-minded group of fisher-people based at Avalon Beach RSL Club and welcome all new members and encourage juniors to participate.
FISHING COMPETITIONS WILL RECOMMENCE JULY 17-19
Fishing competitions start every third (3rd) Friday of the month at 5:00pm with weigh-in on the Sunday, 2:30pm at Avalon Beach RSL.
Palm Beach Golf Club
Phone: 9974 4079
Visit us to celebrate the relaunch of Palm Beach Golf Club!
We are pleased to announce that the Restaurant & Club will reopen on Tuesday 2nd June. Phillip Martin, former owner and chef of Avalon institution Starfish, has joined our team and will be cooking up a storm. Open the link to see our new menus.
Sit back and enjoy the familiar view of the Pittwater with our new food and drinks menu. Its been a hard year and we've been missing our regulars, so book a table and raise a glass to our health care workers and health officers who guided us during the pandemic.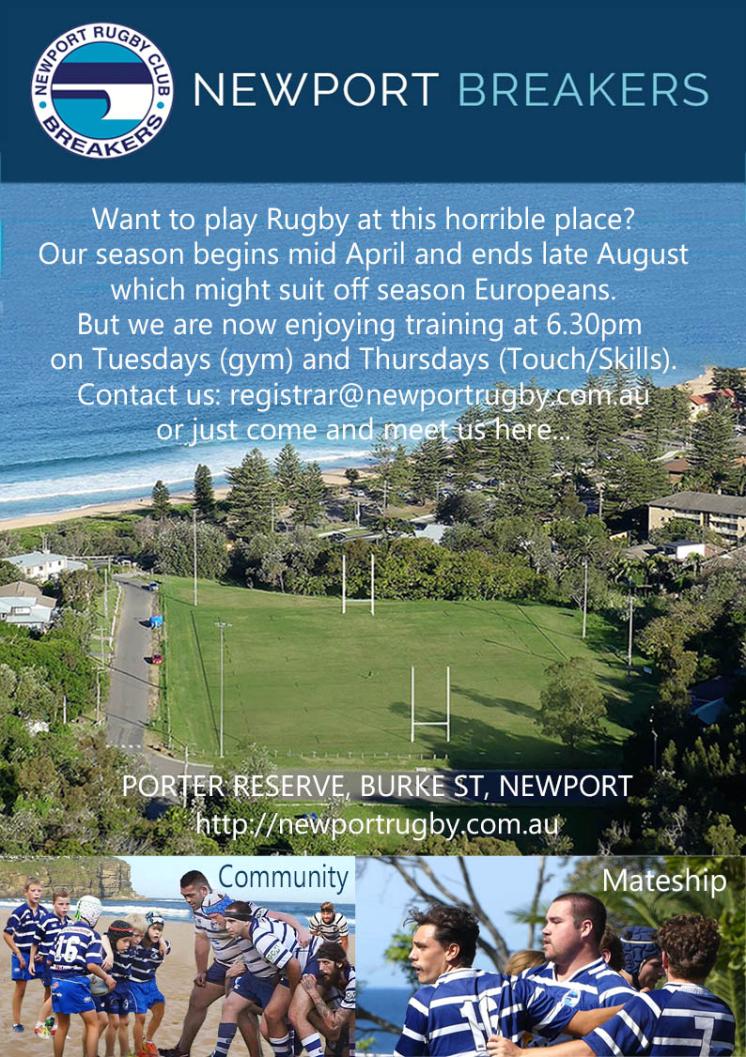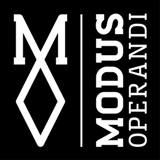 Modus Operandi Brewing Co.
14 Harkeith Street
Mona Vale
Ph: 8407 9864
MUSIC AND MORE:
Mar 14: LONG WAY SOUTH at Modus Operandi
Sat 7 PM · Modus Operandi Brewing Co. · Mona Vale
Mar 29: Joana Ruival at MO brewery, Sunday live sessions
Sun 4 PM · Modus Operandi Brewing Co. · Mona Vale
Apr 5 Modus Holes N Hops Mona Vale - Sun 12 PM

Pittwater Camera Club -
All Meetings are 7.45 for 8pm - 10pm- The Auditorium: Pittwater RSL Club, Mona Vale Road, Mona Vale 2103 - Family, friends and visitors are all welcome. Proudly Sponsored by Pittwater RSL Club
PITTWATER CAMERA CLUB Inc. - Since 1966
2020 Program
MANLY ART GALLERY & MUSEUM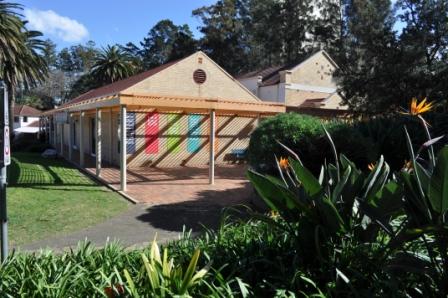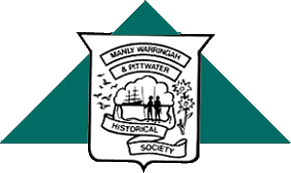 MWPHS - Manly Warringah Pittwater Historical Society - Established 1924
One of the oldest suburban historical societies in Australia, the Manly, Warringah & Pittwater Historical Society has kept the only continuous record of northern beaches achievements, local historical mementoes, documents and research. Membership: here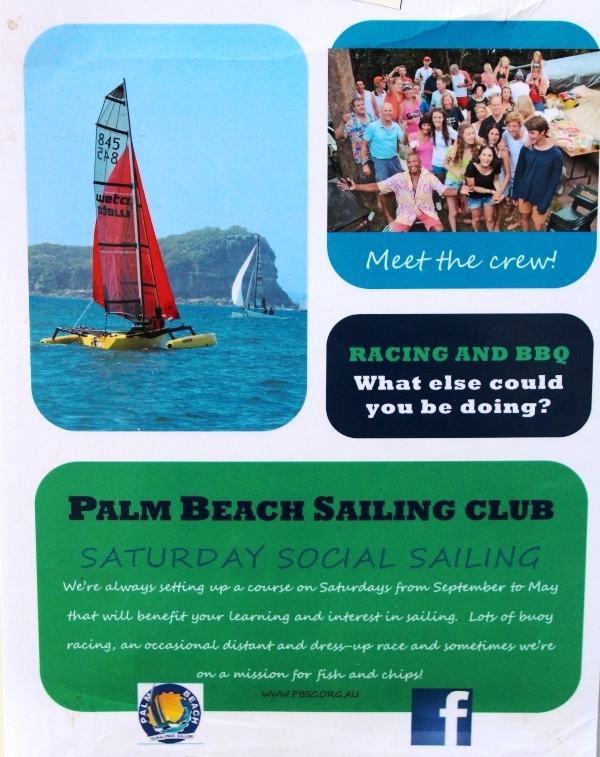 Newport Bowling Club Introduces Barefoot Bowling
Newport Bowling Club Breakfast Bowling.
Sunday mornings 9.00 to 12.00.
$10 includes an egg and bacon roll.
Beginners welcome, bowls are supplied. Club is also available for barefoot and corporate bowls.
Palm Road, Newport.
For further information, call 9999 1661 or 0402 126 109
The Newport Bowling Club is situated on the beautiful Barrenjoey Peninsula, the most northerly point of the Northern Beaches area of Sydney, Australia. The Club is located on the corner of Barrenjoey and Palm Roads, Newport. Visitors are very welcome, whether local, from within the state, interstate or overseas.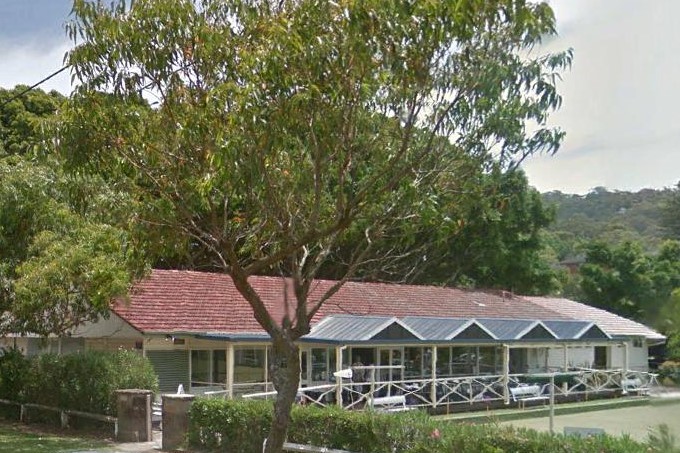 Palm Beach Golf Club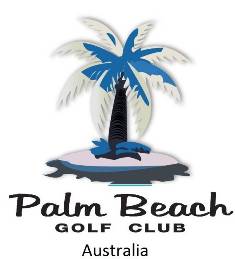 Palm Beach Golf Club
2 Beach Road,
Palm Beach
Ph: 9974 4079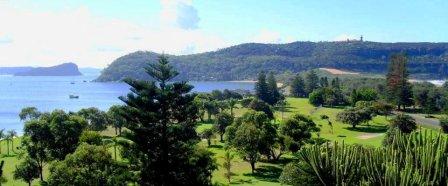 Club Palm Beach Social Golf Group
If you enjoy a relaxing round of golf and would like to meet some local characters and top it off with the best old school breakfast (kale free) and beverages come and join us 6 30 am Sunday - every 2nd and 4th Sunday of the month.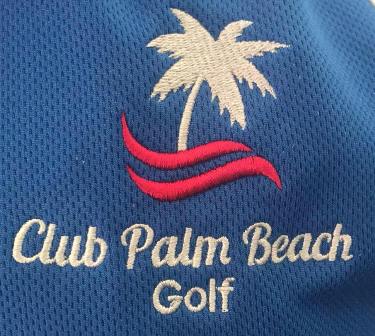 Ingleside Rider's Group
Instead of watching, why don't you come and join us? We have mid year membership for just $70 - this gives you access to free club events we hold, priority bookings for our clinics, reduced rates for all events and... you get to join a 'members only (closed) group.' PLUS! access to the grounds whenever takes your fancy!
What's not to like!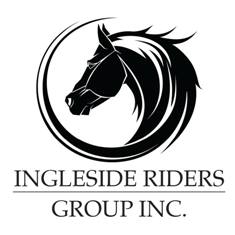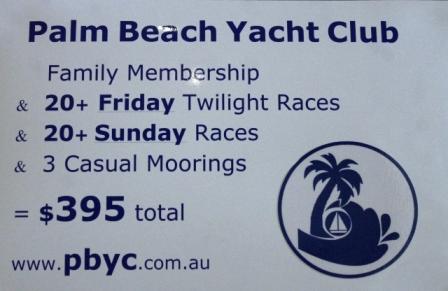 Friends of Narrabeen Lagoon Catchment Activities

Bush Regeneration - Narrabeen Lagoon Catchment

This is a wonderful way to become connected to nature and contribute to the health of the environment. Over the weeks and months you can see positive changes as you give native species a better chance to thrive. Wildlife appreciate the improvement in their habitat.
Belrose area - Thursday mornings
Belrose area - Weekend mornings by arrangement
Contact: Phone or text Conny Harris on 0432 643 295
Wheeler Creek - Wednesday mornings 9-11am
Contact: Phone or text Judith Bennett on 0402 974 105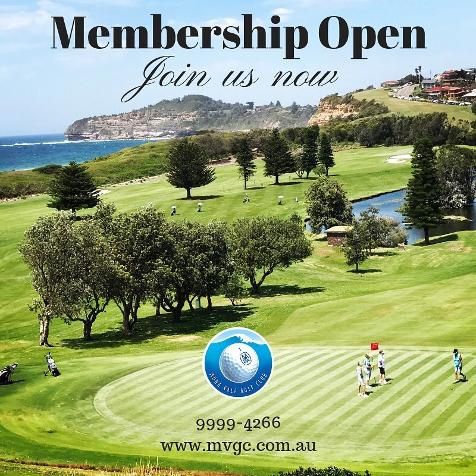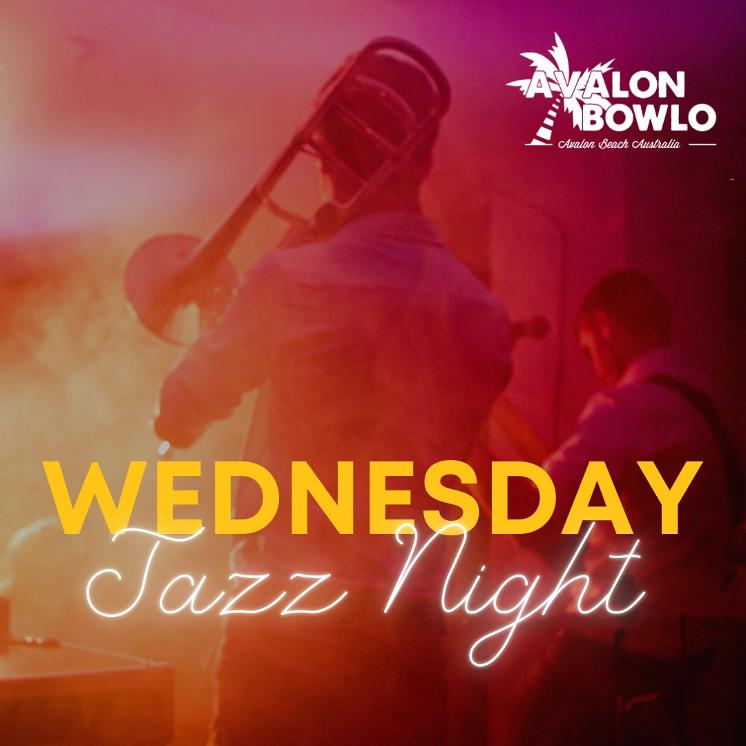 Sydney Northern Beaches Woodturners Inc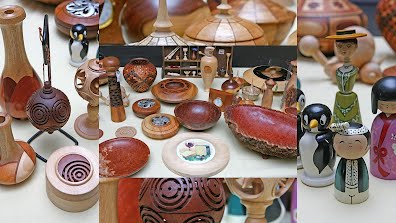 Sydney Northern Beaches Woodturners - Monthly Demonstration - Wood Turning Demonstration on the third Sunday of the month: 9am-2pm
The aim of our group is to bring together people who are interested in woodturning and to assist new members to participate in the craft of woodturning. At the same time we aim to socialise and have fun. We are active in supporting local community groups and charities. We make cash donations as well as donations of toys and equipment made by our members. Workshop Open every Tuesday, Friday and Saturday between 9 am and 12 noon.
Cost: $5 for insurance & a cuppa (If you want to join there is a $25 yearly subscription fee). Contact: Jack Butler on 9999 4290 or email: johnbutler@optusnet.com.au . Website: https://sites.google.com/site/woodturner60/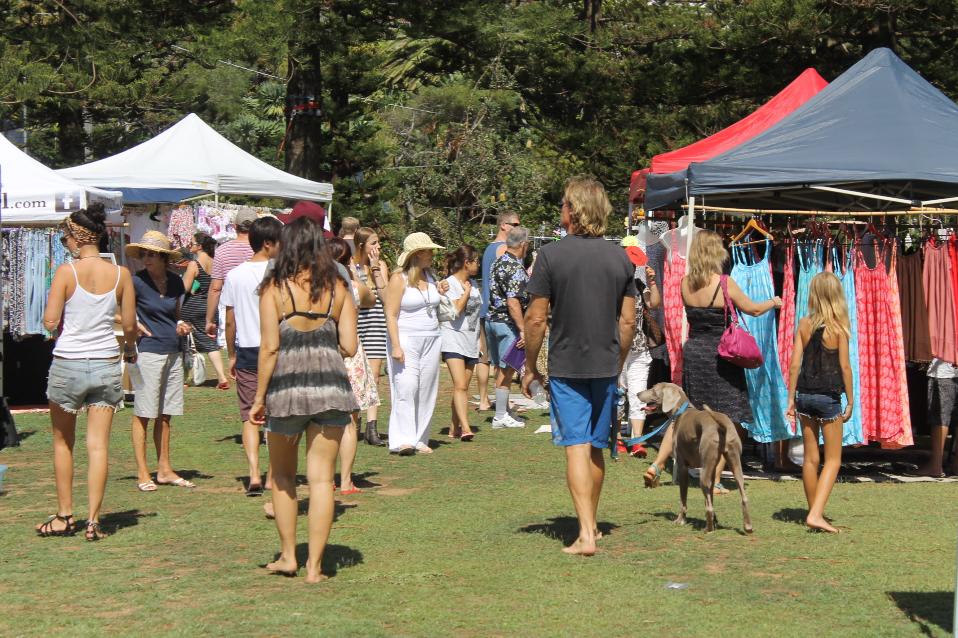 To List your Event email pittwateronlinenews@live.com.au
NB: Only 100% volunteer clubs and organisations that contribute to our community get a free listing.
NB: please check with all venues to ensure events are going ahead.
The fee is $40 to run your poster and this covers the costs to do so. Fees must be paid prior to publication. Materials must be sent ready to publish.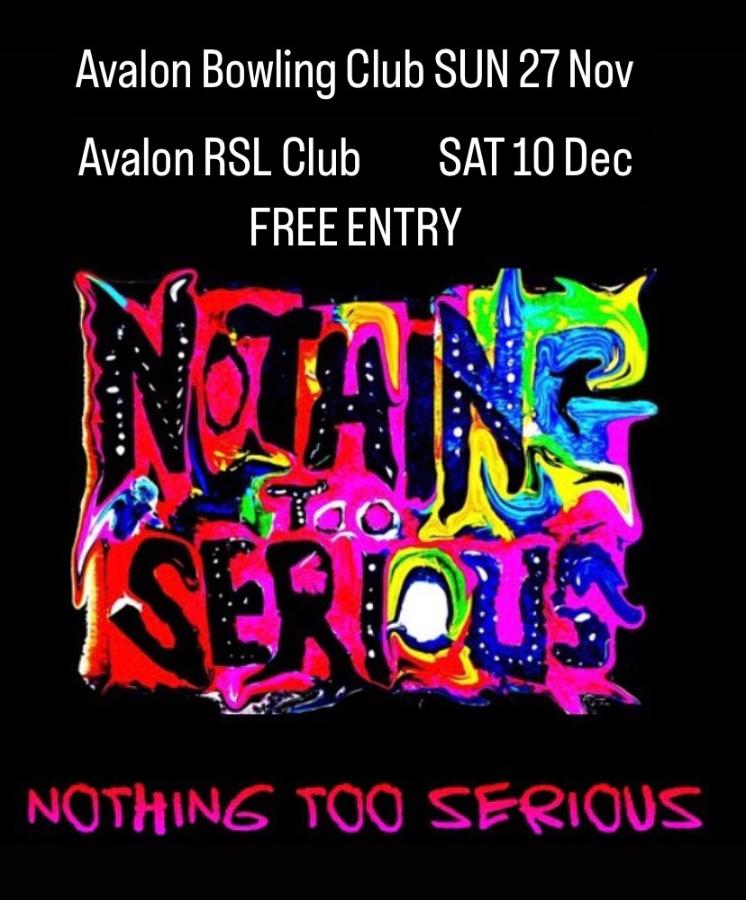 The Co-Op Club at The Waterfront Cafe & General Store
1860 Pittwater Road, Church Point, Church Point
(02) 9979 6633
The fUKErs are Back!: Sunday December 4th: 3.30pm to 6.30 pm
(Ticketed Event $15)
Look out Folks!! The Big Men of Little Music are coming back to the Co-Op!! That's right, quirky crowd favourites.
The FUKERS will be back with their crazy bunch of Ukuleles. Bring your friends, bring the kids, bring Grandma & Grandpa but most importantly bring your dancing shoes for yet another afternoon of great tunes and madness. Their last few shows here have packed the joint, so make sure to book a table early, you wouldn't want to miss out on the fun!!
If you like the retro sounds of The Swallows and Dean Martin or even Doris Day crossed with both Bob Dylan and Johnny Cash, then you need help...or you need The FUKERS!
Tickets $15 - Contact Waterfront Store (Co-Op Club)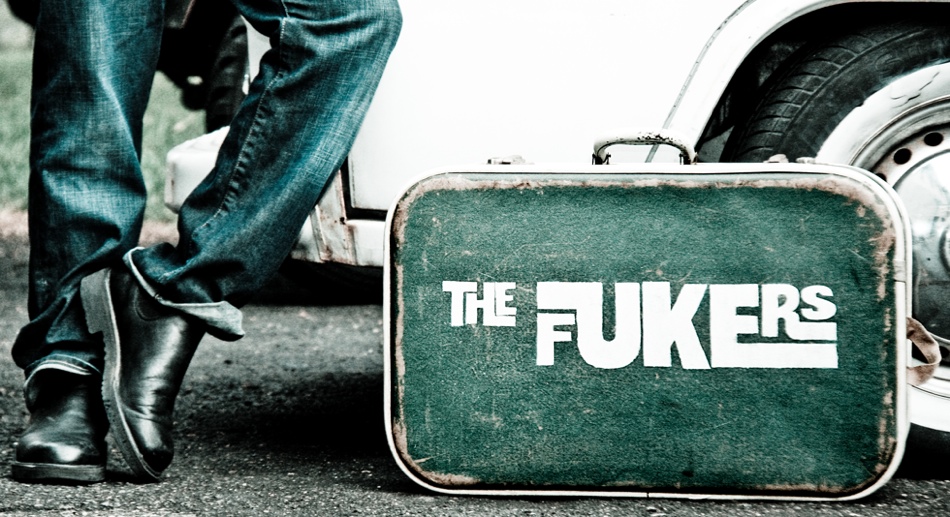 Clayton Doley & The Flashy Dash-Backs: Sunday November 27 3.30pm to 6.30 pm
We are very fortunate to see the return of Clayton Doleys' Flashy Dash-Backs.
Clayton's epic organ trio is out of this world! They are coming back to earth to take over Church Point for an afternoon of Clayton's original music and some quirky Jazz and Blues inspired by the 60's Souljazz Boogaloo movement.
Be amazed by Tim Rollinsonson's interstellar guitar licks, Jamie Cameron's heavy zero gravity beats and Clayton's cosmic Hammond Organ groove.
Internationally renowned organist/keyboard player Clayton Doley has for the last 10 years been touring around the globe with his own projects as well as backing up Canadian Bluesman Harry Manx and Texan guitar traveller Eugene 'Hideaway' Bridges. A master musician, a killer boogie woogie piano player, a super funky Hammond player and remarkable singer/songwriter with a passion for creating new works that could have been recorded by the R&B GREATS from the 50's & 60's, and now, we are fortunate that he is landing his latest interstellar project, The Flashy Dash-Backs for us!! Be quick, bookings will fill quickly!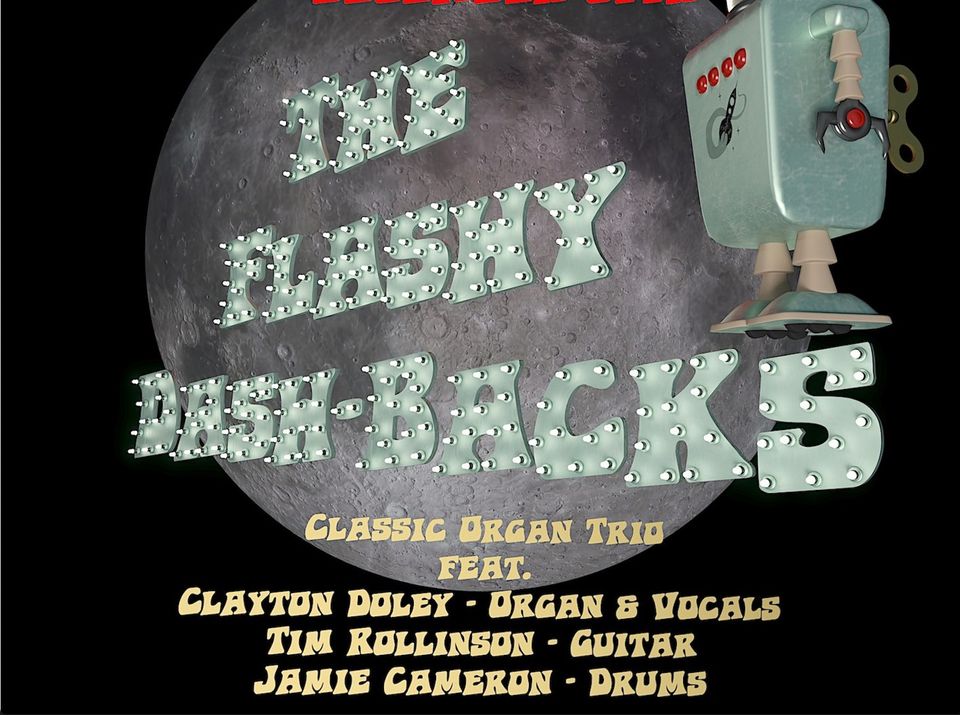 James Morrison Quartet!
At The Co-Op Club – Waterfront Store:
11th Dec 3.30-6.30
We are so incredibly fortunate to feature The James Morrison Quartet on the 11th Dec 3.30-6.30. The will be a glorious afternoon of sublime world class entertainment on the shores of Pittwater!
Grab friends and family and come and join us!
Bookings: 9979 6633 $50 (Be Quick!)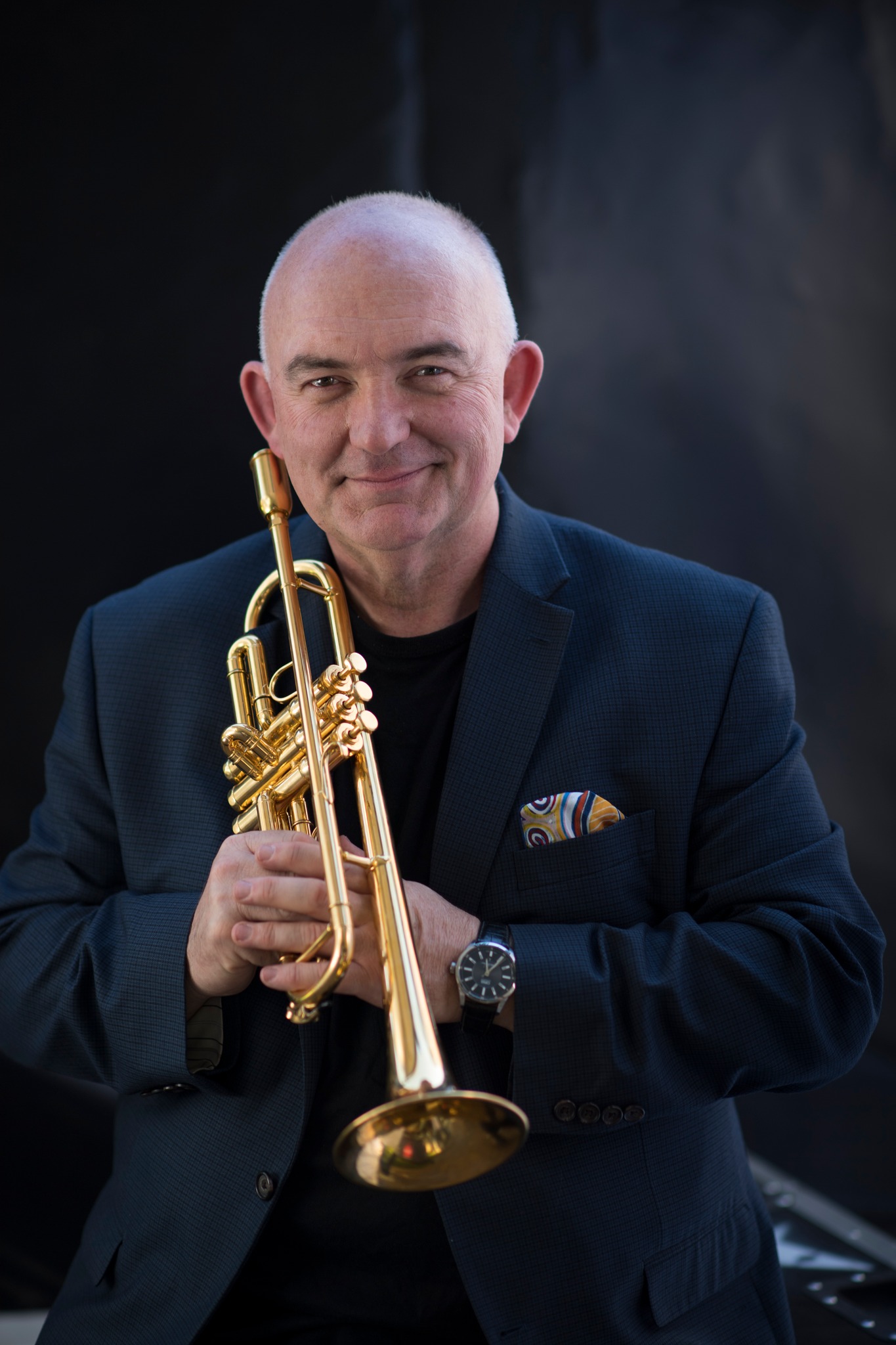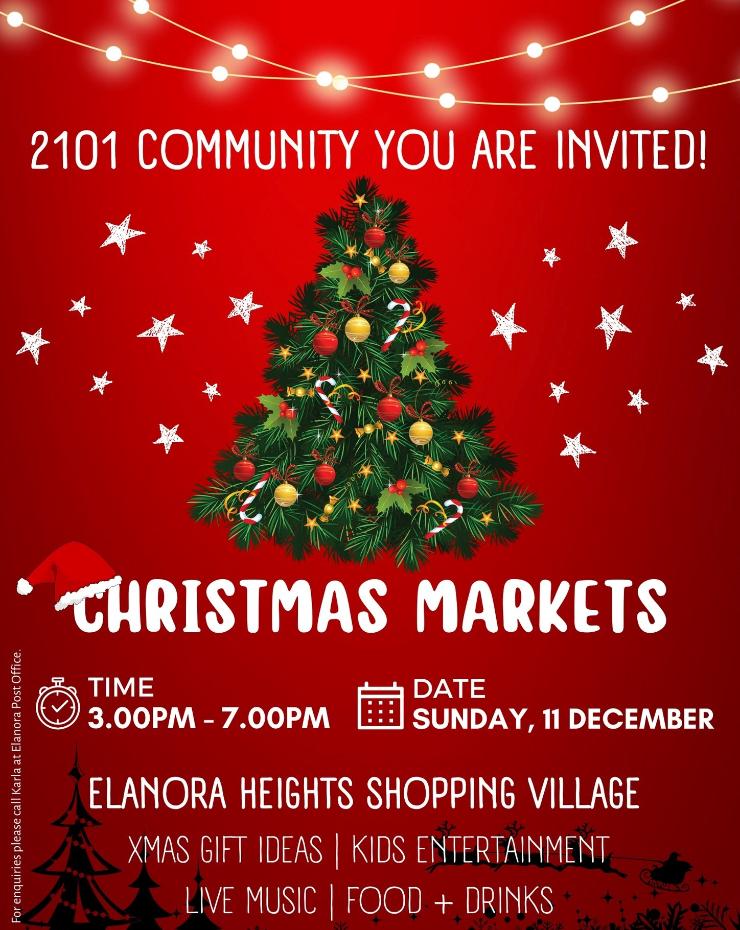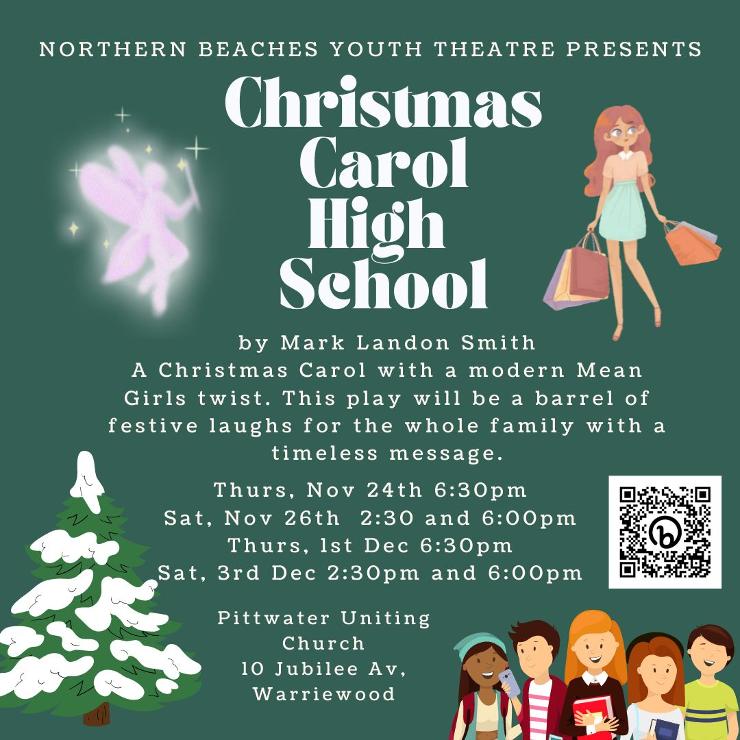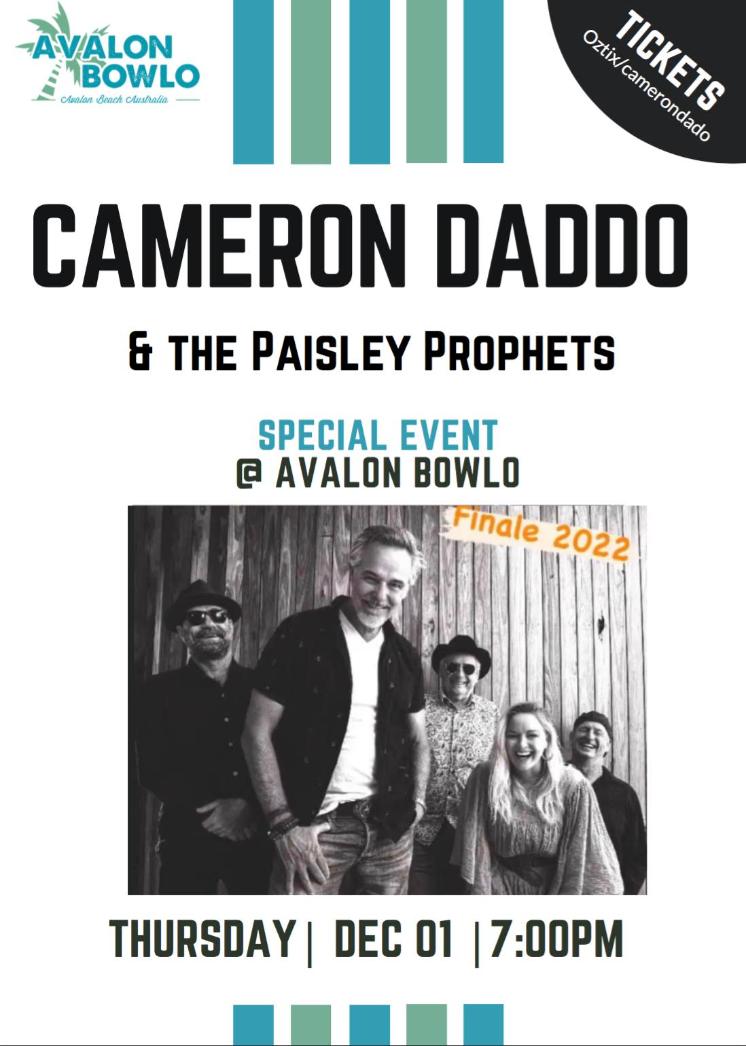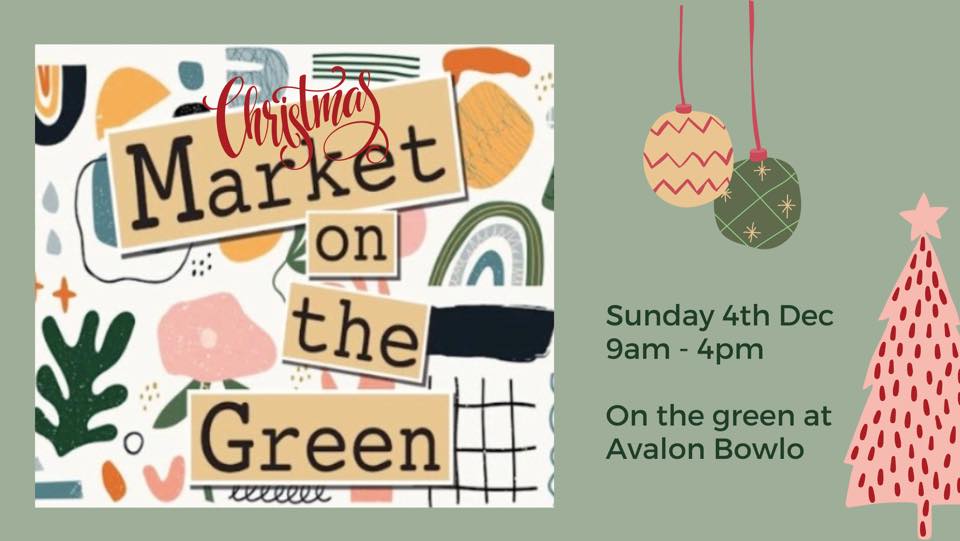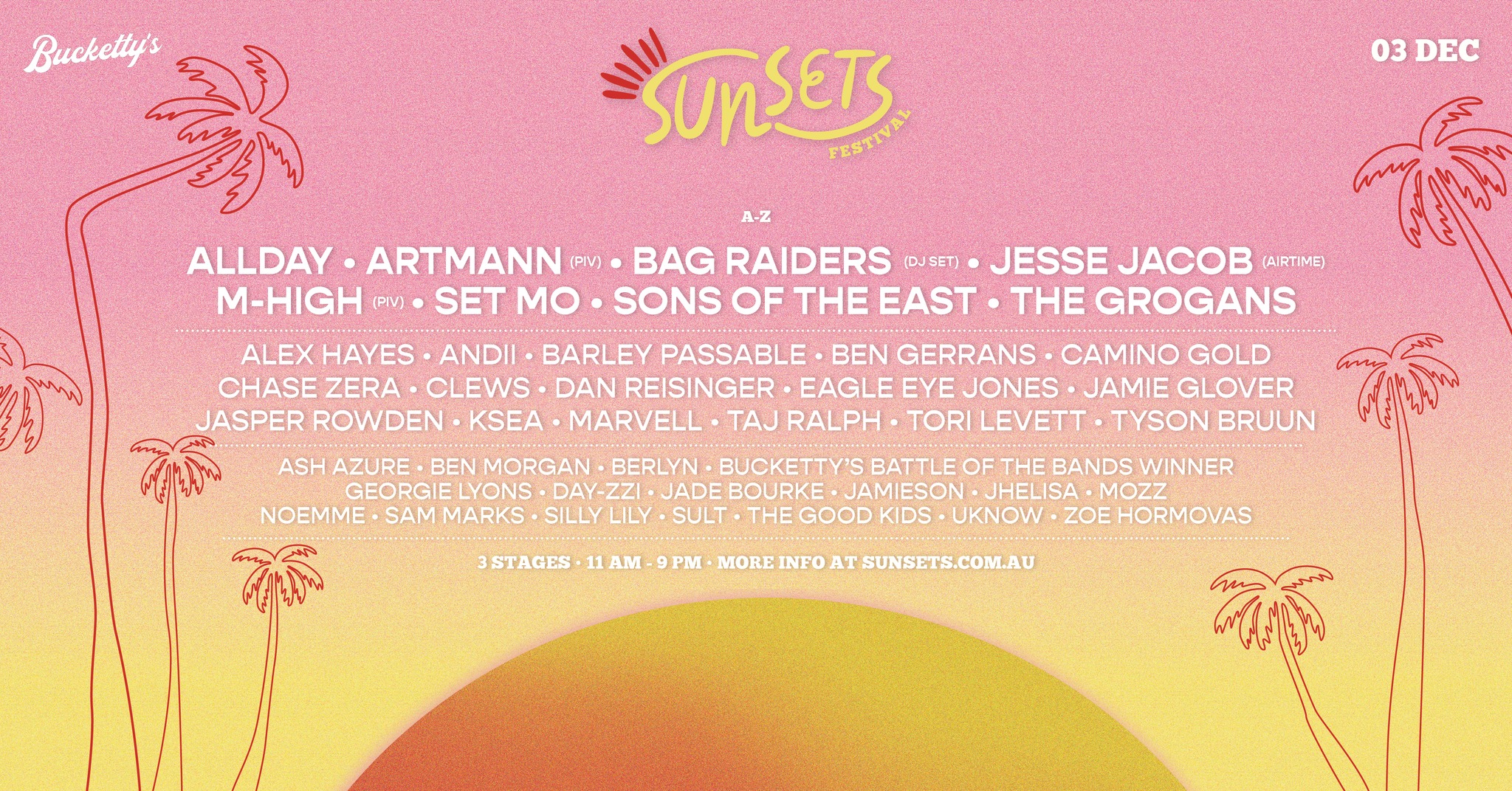 Rat Park, Warriewood
Tickets
Celebrate summer's first Sun Set. 3 stages. 42+ artists. Making memories. Together
Art Exhibition: 'Rewilding'
Curl Curl Creative Space, 105 Abbott Rd, North Curl Curl
Exhibition: 7 - 18 December (open Wed - Sun, 10am - 4pm)
Artists' talks: Saturday, 10 December, 11 am
Elvina Bay residents Michelle Ball and Lisa Atkins, both keen bush regenerators, will be exhibiting their artworks at Curl Curl Creative Space for two weeks in December.
Their paintings and sculptures explore the beauty of a disappearing environment. Although the exhibition is centred around the destruction of native flora and fauna, it manages to share the artists' joy in what remains of the bush, as well as their hopes for its future.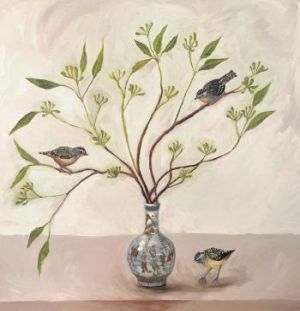 'Rewilding is what bush regeneration is all about', explains Michelle, a former creative director in the publishing industry. Lisa and I spend hours removing the weeds that are taking over the beautiful bush surrounding us around Pittwater. As we worked, we both thought about our artistic practices. And so the idea for the exhibition was born.'
From the spotted pardalote (Pardalotus punctatus) flying high in the canopy, to the majestic soaring trunks of the eucalyptus (Corymbia maculata), Michelle has focussed on documenting species that Northern Beaches Council has listed as endangered. In the work shown to the left, Michelle, using oil on cotton, has placed a branch of the endangered spotted gum in an 18th century vase, while tiny pardalotes, who are also under threat of extinction, sit on the branch.
Lisa's focus is the flora surrounding her home. With her awareness of the native landscape and its capacity for regrowth, she forages and recycles, turning what she finds into sculptures.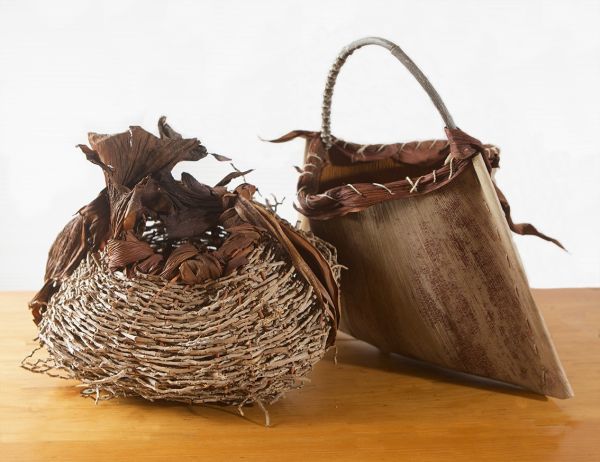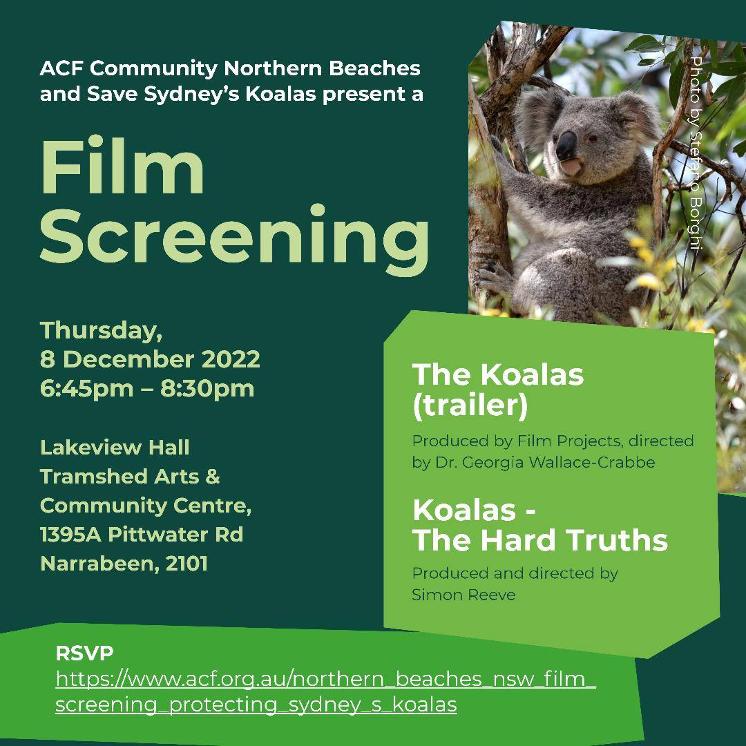 Invitation-Northern Beaches ACF and Save Sydney's Koalas
FREE Film Screening + Q&A of Simon Reeve documentary Koalas: The Hard Truths Thursday 8 December at Narrabeen Tramshed 6.45 - 8.30pm Please click on below link to register: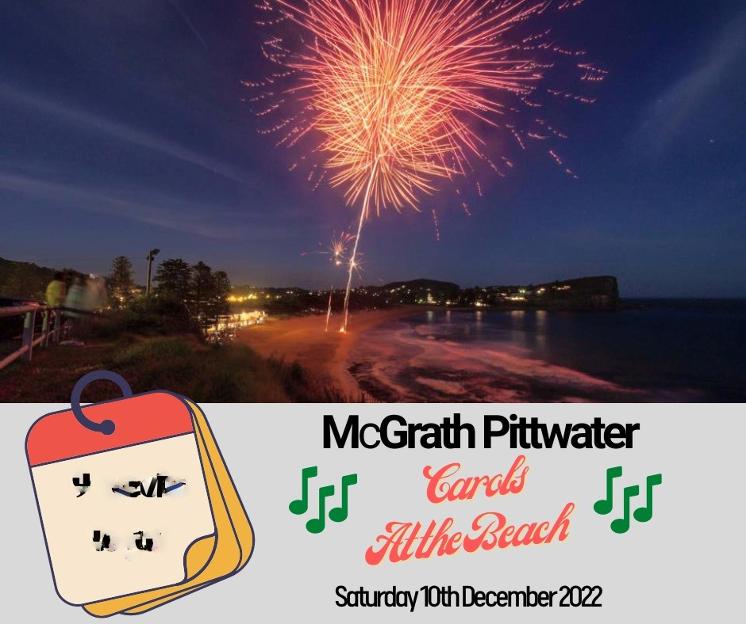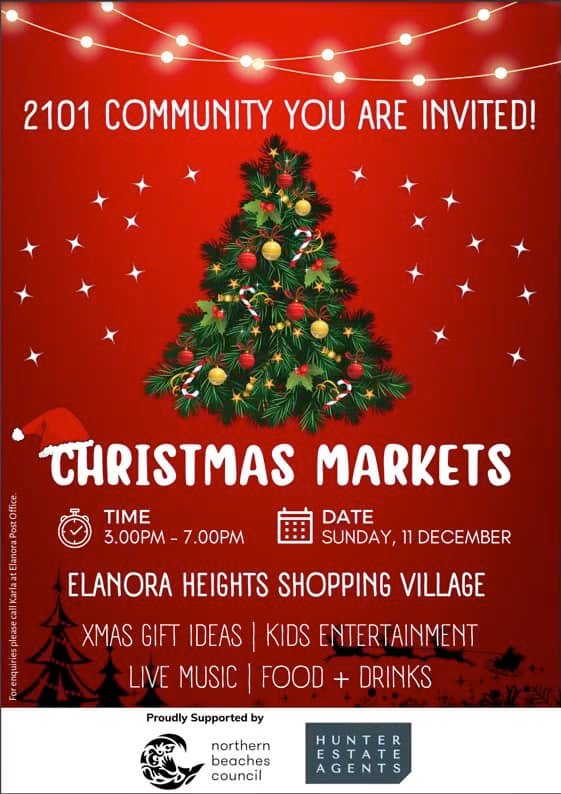 Carols in the Park: Mona Vale
Saturday, 17 December 2022 - 6:30pm to 9:30pm
Village Park,
1A Park St,
Mona Vale
Mona Vale Carols is back after a two year hiatus!
Join us for the 19th annual Mona Vale Carols hosted by the Rotary Club of Upper Northern Beaches.
Proudly supported by The Pittwater Uniting Church.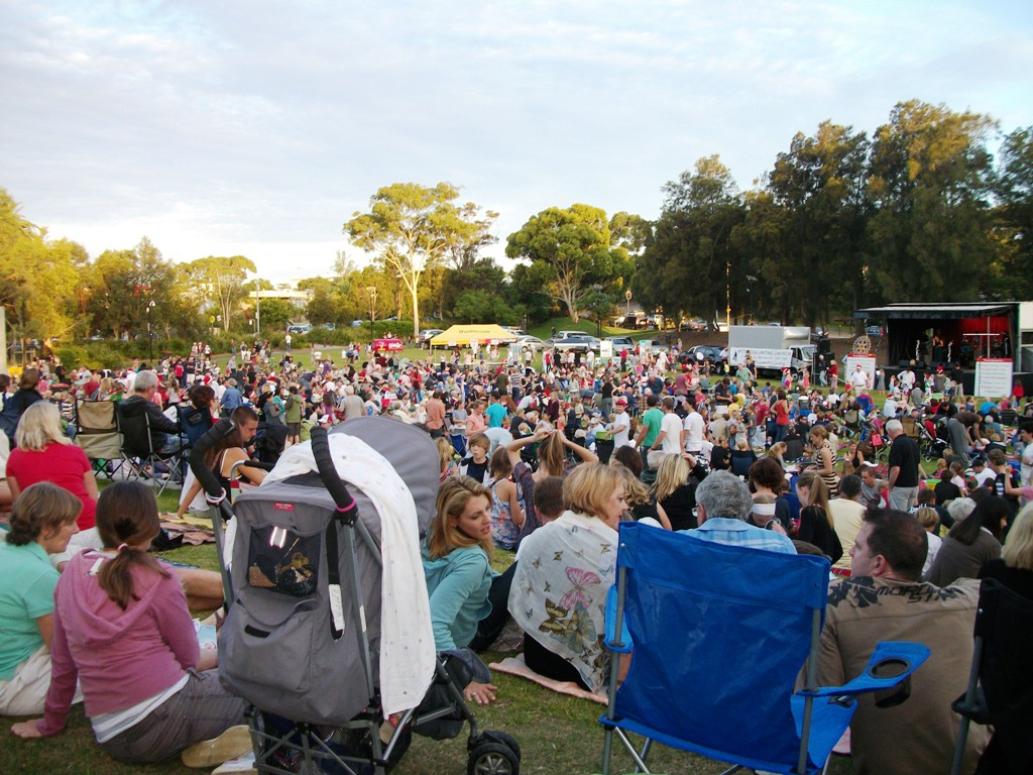 Christmas Lights Paddle
SATURDAY, 17 DECEMBER 2022 FROM 18:00-21:00
Jamieson Park, Narrabeen Lagoon
by Narrabeen Lake Dragonboat Club
Decorate your boats and join us for another Christmas Lights Paddle to the Link Christmas Carols on the Lake
We'll be dragonboating, decorate your boat and join the fun!
(Note anyone not in our dragonboat we cannot be responsible for your safety)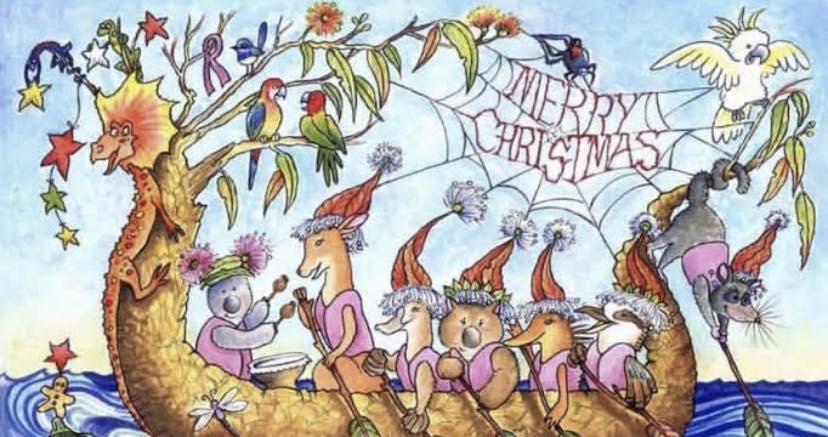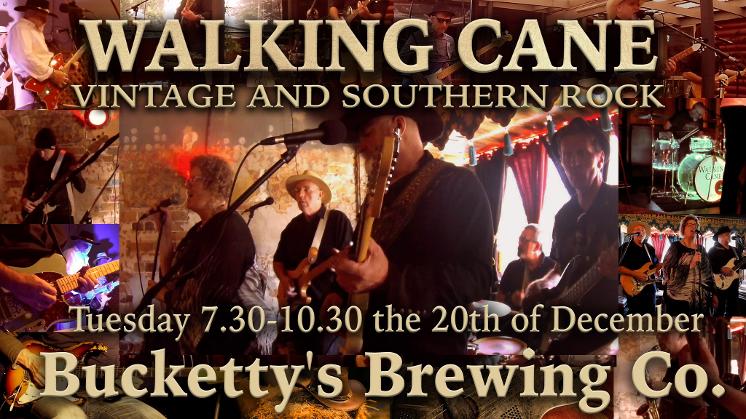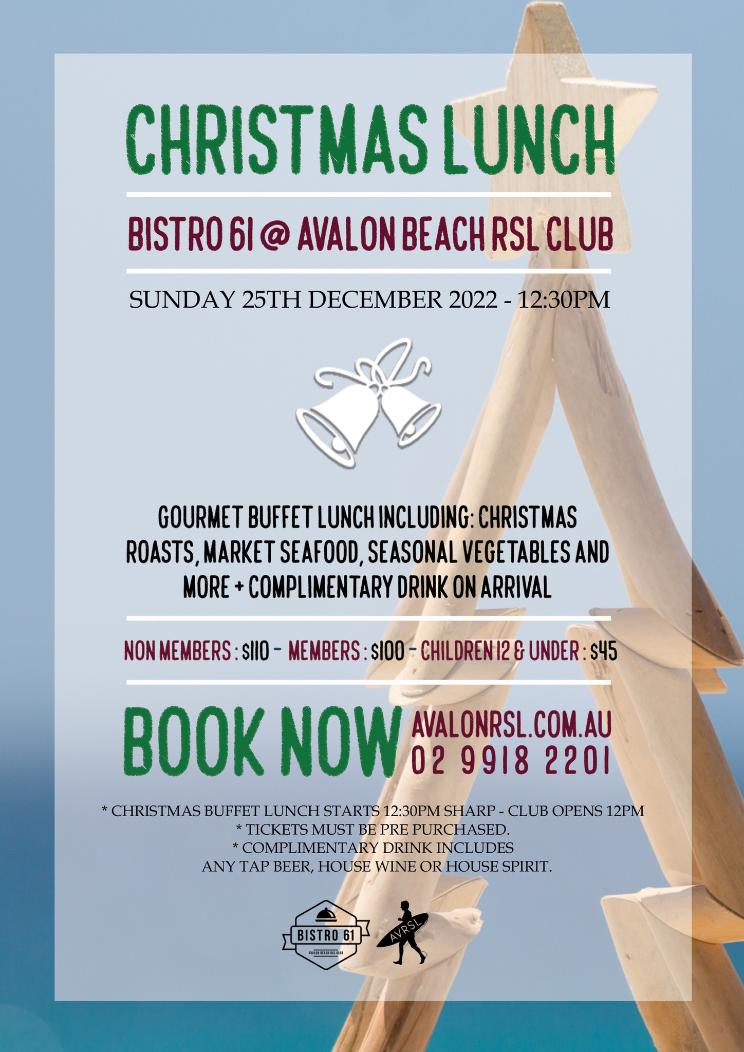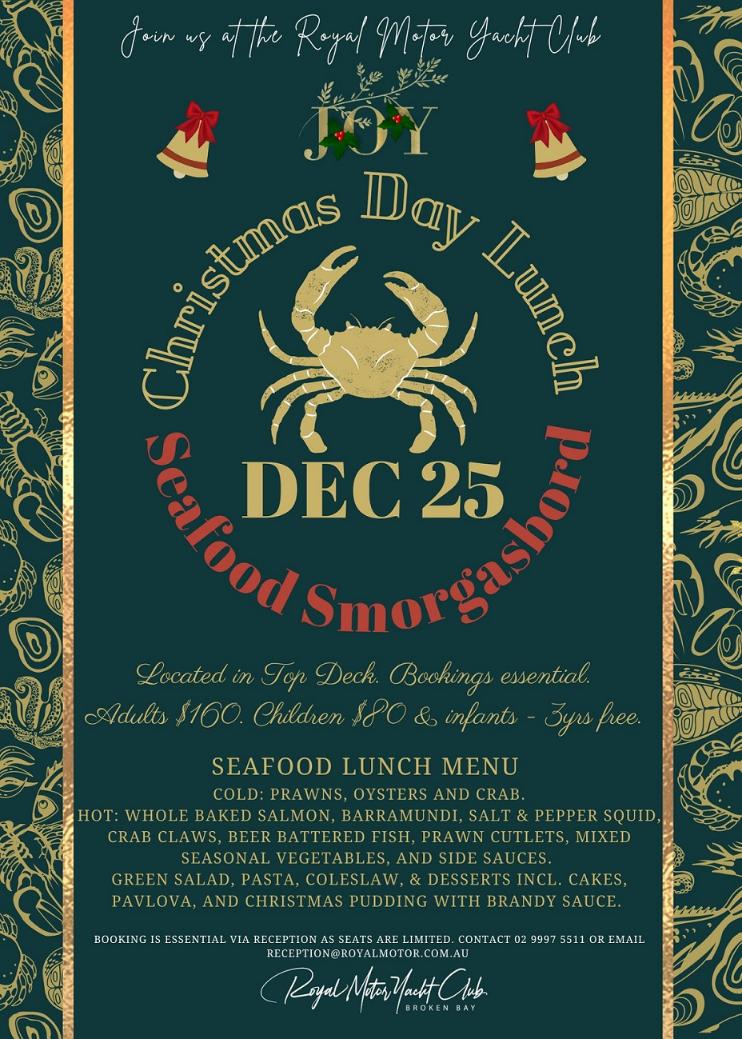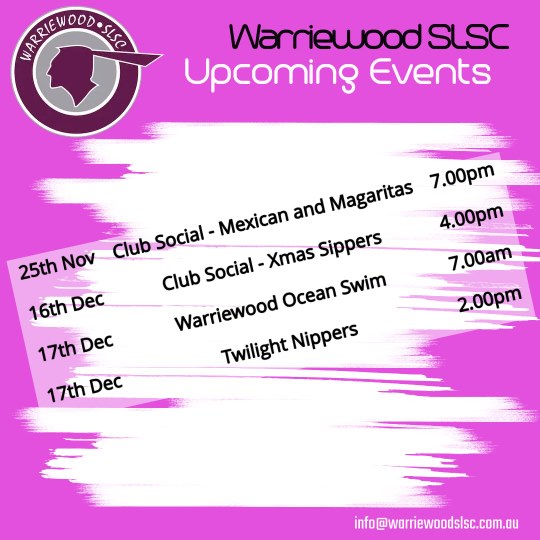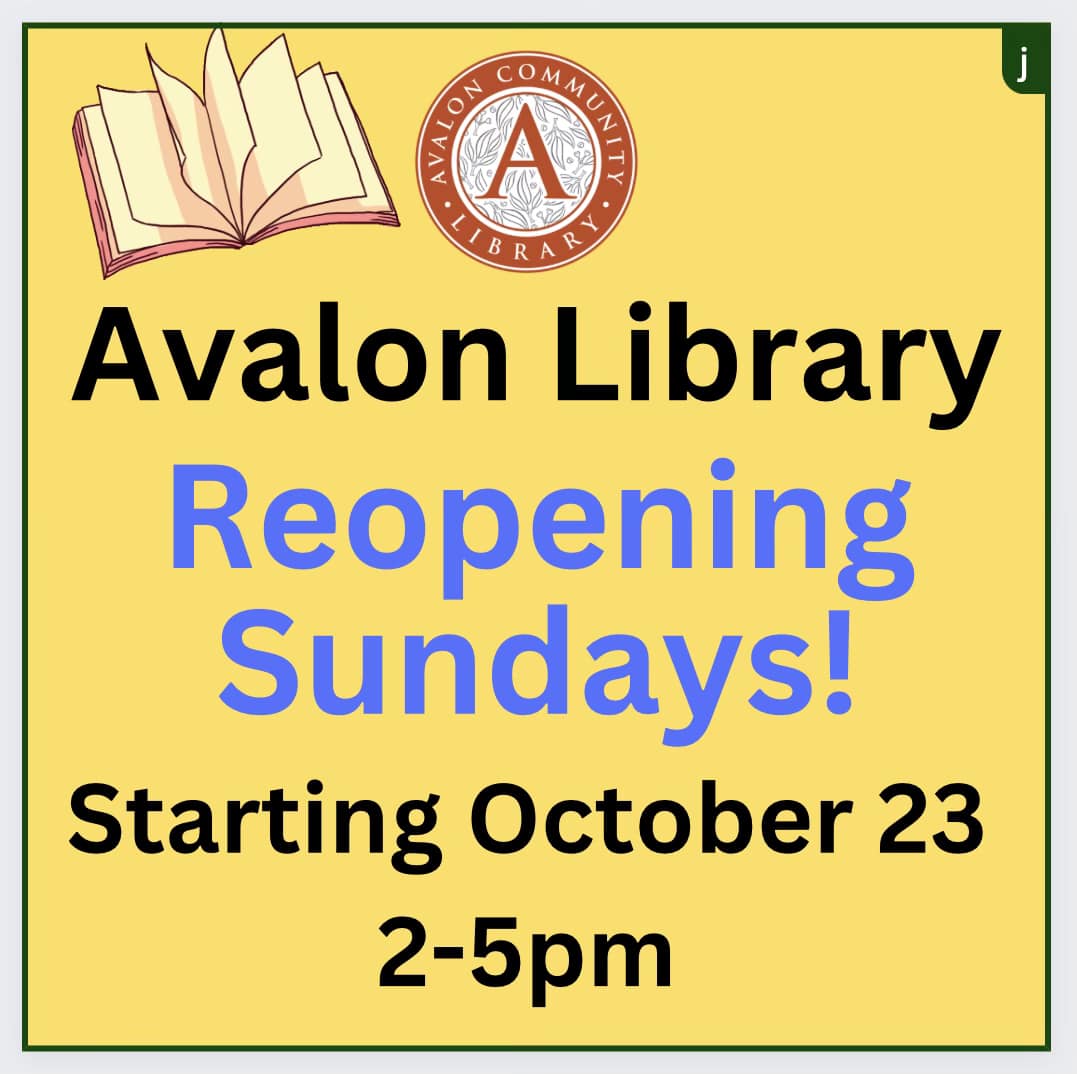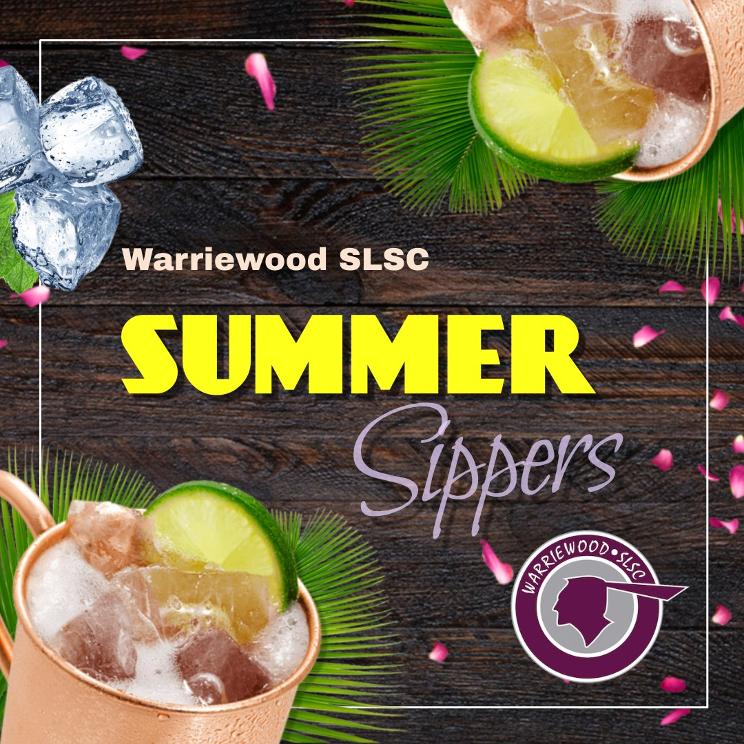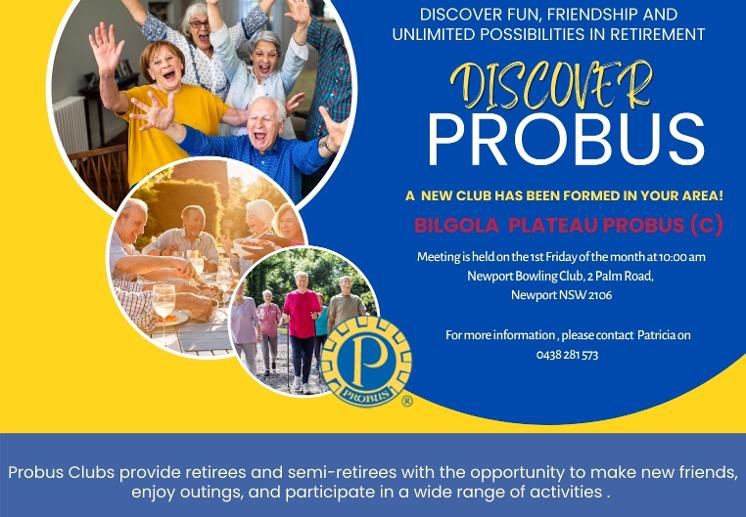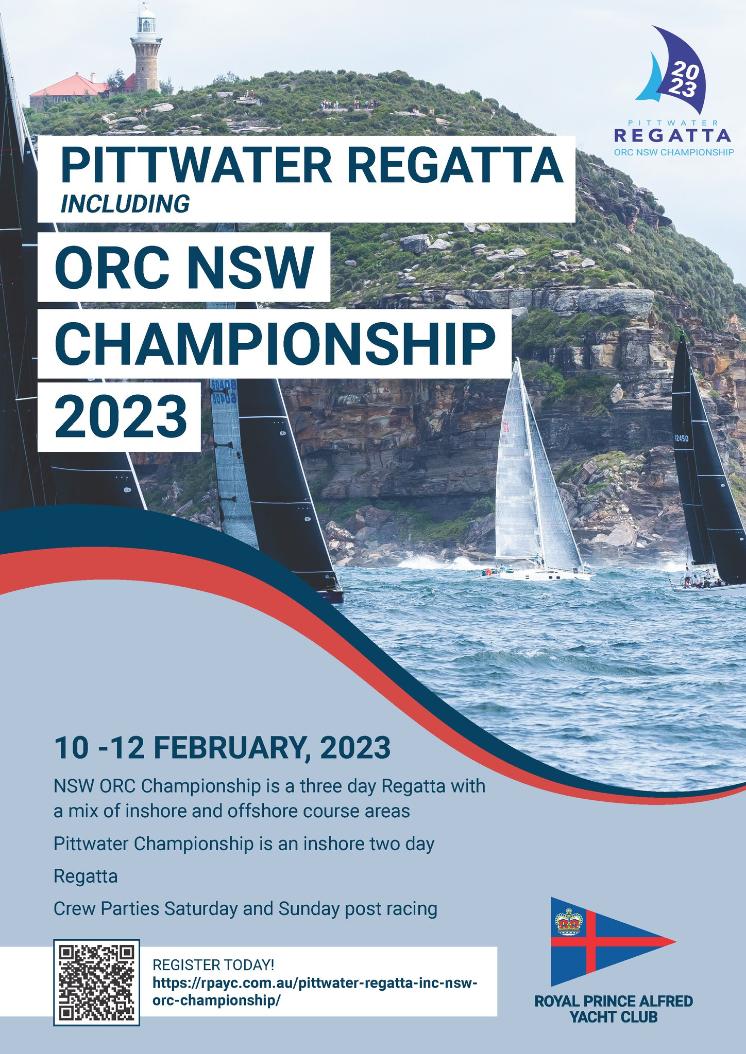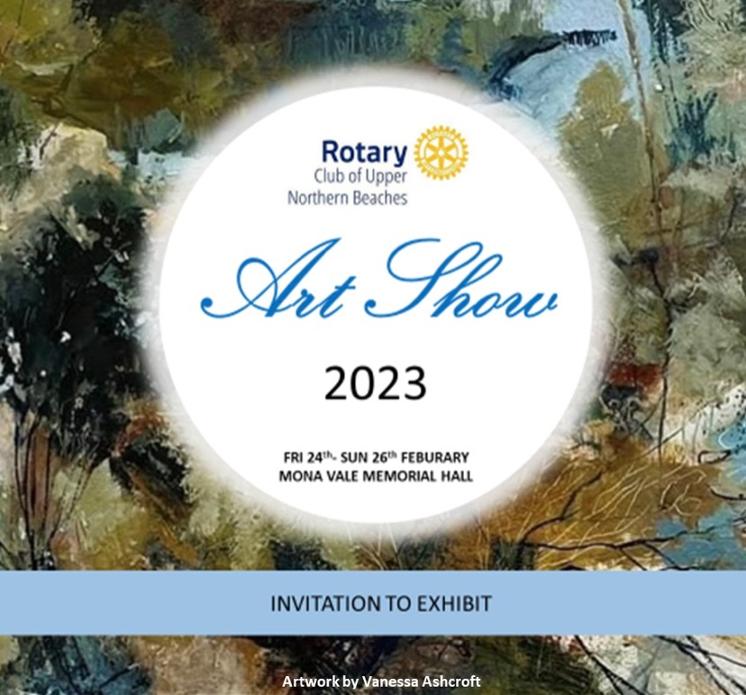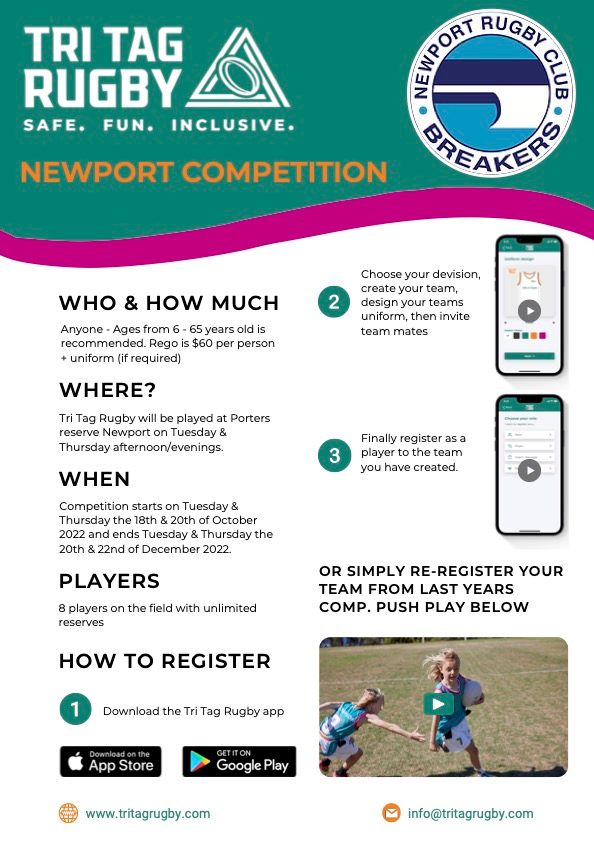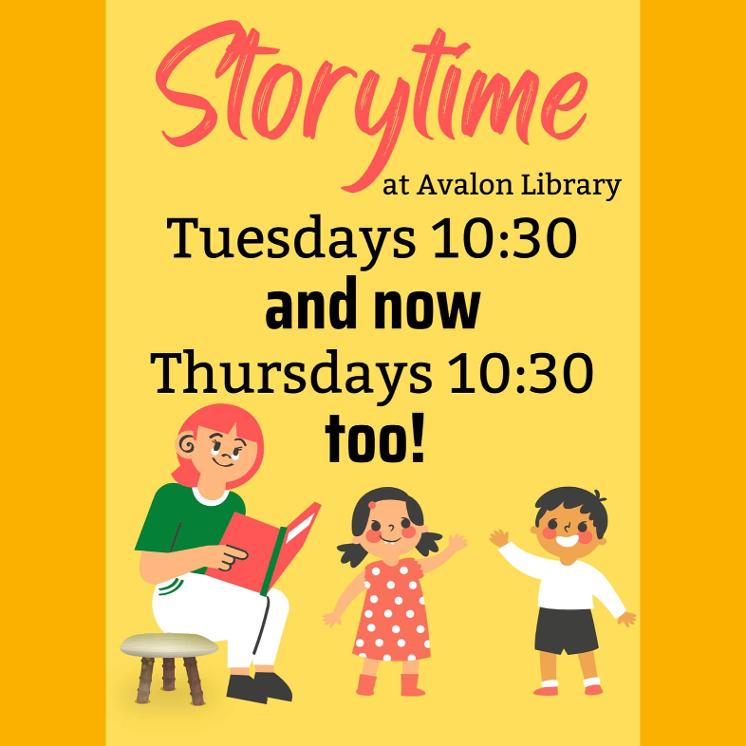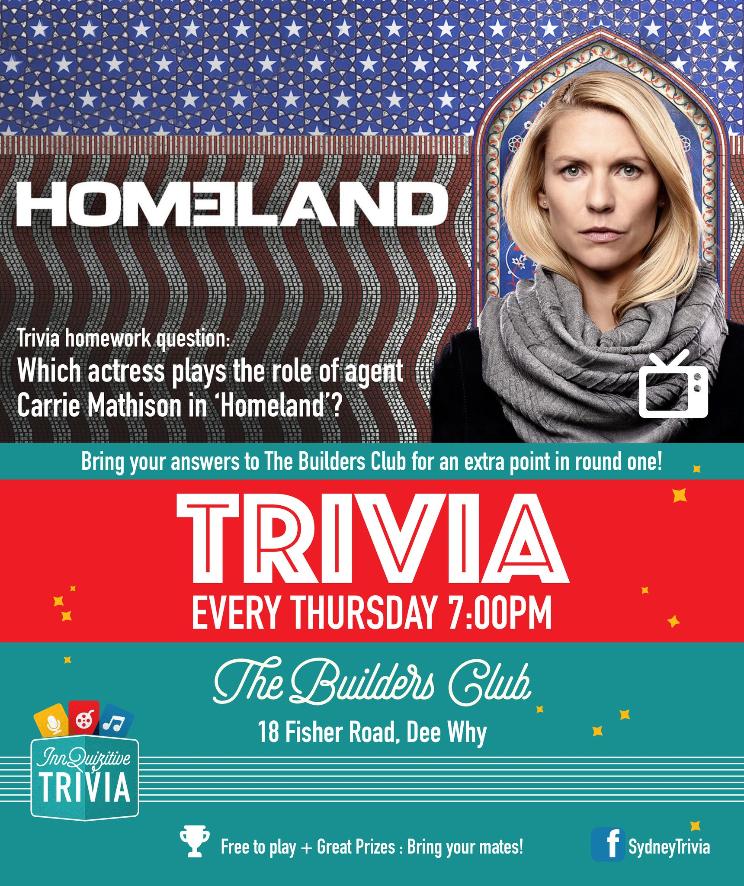 Barrenjoey Lighthouse Tours
Enjoy a Barrenjoey Lighthouse tour any Sunday afternoon. It stands at Sydney's northern-most point. The views of Broken Bay, Ku-ring-gai Chase National Park and the mighty Pacific are unforgettable.
When:
Tours will run every Sunday from Sunday 15 May 2022 to Sunday 25 June 2023.
Tour times:
11am to 11.30am, 12pm to 12.30pm, 1pm to 1.30pm, 2pm to 2.30pm and 3pm to 3.30pm.
Tours will not run on: Christmas Day - Sunday 25 December 2022 or New years Day - Sunday 1 January 2023.
Price: Adult $10 per person. Concession $8 per person. Child $5 per person. Children must be accompanied by an adult. Accompanying adults need to book and pay.
Meeting point: Barrenjoey Lighthouse
. Give yourself at least 40mins to walk from the carpark to the lighthouse before your tour departs.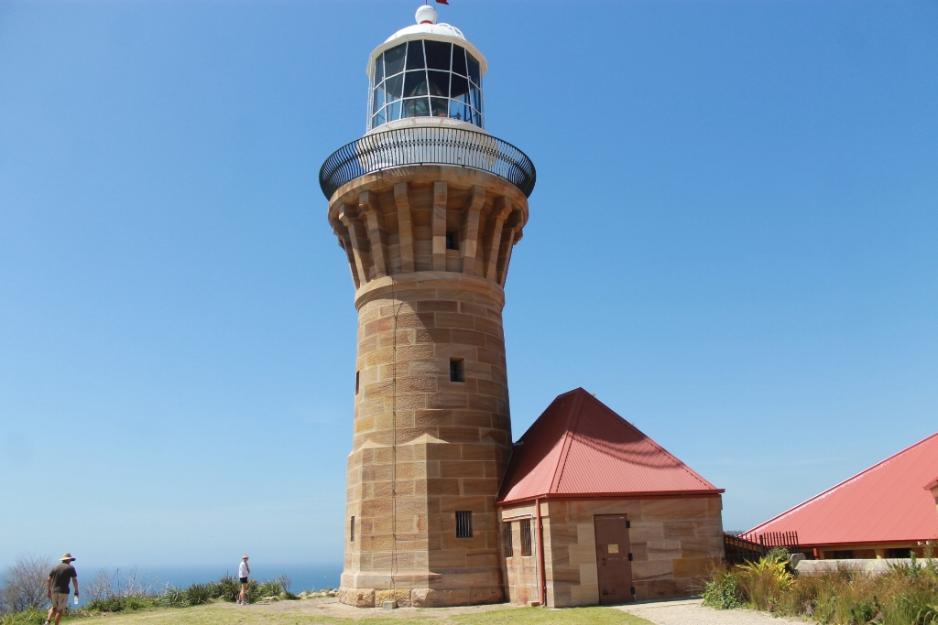 Manly Fig
We have just published our new website. The first was looking a little dated after 13 years. It includes a compilation reel of "some Fig highlights" of the many brilliant acts we've hosted - brought back many memories. If it prompts some for you as well & want any of the acts back for a show please let us know.
www.themanlyfig.org
Tickets: $30, cash at door
Book reserved table seating via email:
info@TheManlyFig.org, you will be sent confirmation
Where: Seaforth Bowling Club,
39 Kirkwood St, Seaforth
Time: Starts 8pm Sharp. Ends 11pm.
Doors open 6:50pm for pre-dinner; drinks; table seating. Best arrive before 7:45pm.
Palm Beach To Patonga Ferry
The Patonga-Palm Beach ferry service is back on the water following its acquisition by new owners, the Boathouse Group. Operating the original 'Merinda II' ferry in Pittwater, the Boathouse Ferry Co.
will run between Patonga, Palm Beach and Newport
, passing by the Barrenjoey headland and West Head on the way.
"Merinda II" is a fifty foot timber passenger ferry built by Norman Wright & Sons in 1983.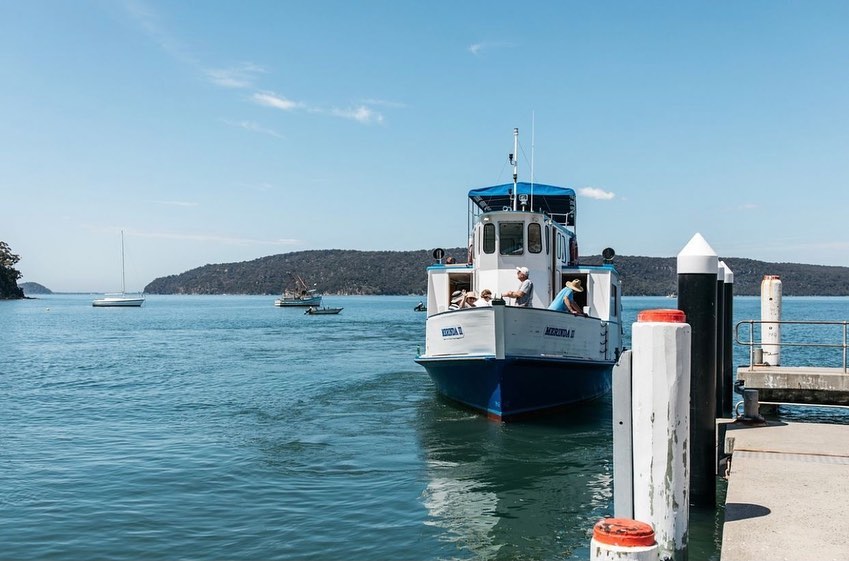 Glen Street Theatre 2022 Events
The lights are on, the doors are open, and Glen Street Theatre is looking forward to a full year of entertainment ahead! Their program of events for 2022 has been released and is currently on sale.
The latest season offers entertainment for all ages with a continued commitment to a diverse program. Some crowd favourites will return including the ever-popular Wharf Revue team consisting of Jonathan Biggins, Drew Forsythe and Phil Scott in The Wharf Revue: Can of Worms (22 March – 3 April), and the laughs continue with The Melbourne International Comedy Festival Roadshow 2022 (7 – 8 June).
The program also includes acclaimed theatre director and actor, John Bell, returning with extraordinary classical pianist, Simon Tedeschi, for Words and Music (9 – 10 April); a beautiful adaptation of Charlotte Brontë's gothic thriller Jane Eyre (4 – 7 May); and the multi-award winning musical play with an unbeatable soul soundtrack The Sapphires (6 – 12 August).
Families will enjoy Guess How Much I Love You (3 – 5 March), The Box Show (13 – 14 April) in the autumn school holidays, Edward the Emu (4 – 7 May), The 13-Storey Treehouse (9 – 11 June) and watching dinosaurs roam the stage in Erth's Prehistoric World (17 – 20 August).
With the full program including a rock climbing film, Reel Rock 16, a mini Moulin Rouge spectacular and some critically acclaimed dramatic plays, there is truly something for everyone.
Glen Street Theatre is a 400-seat proscenium arch auditorium located in the Forest Community Centre, at the corner of Glen Street and Blackbutts Road in Belrose.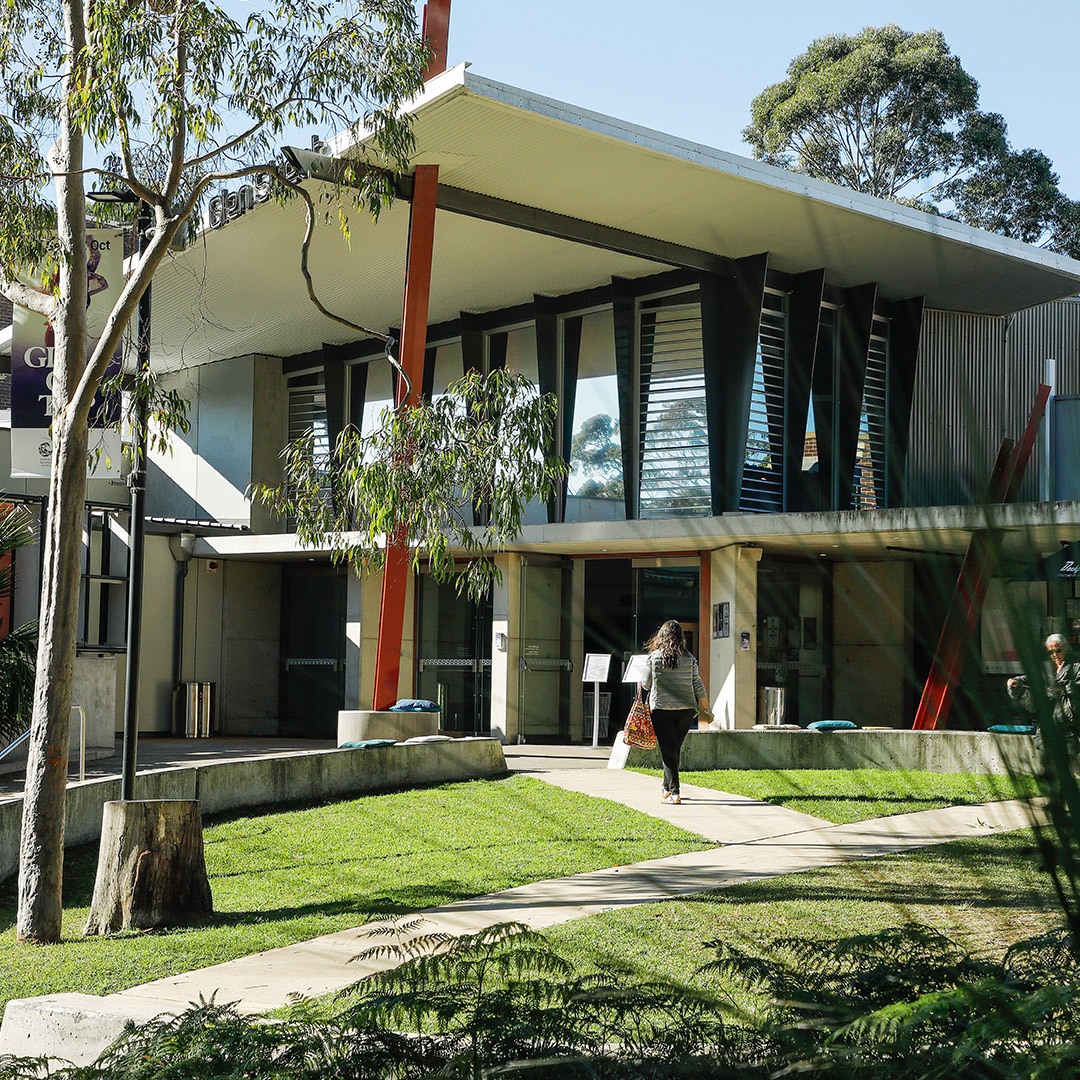 Northern Beaches Jive is a social dance group. Our Modern Jive classes are held every Wednesday at 7.30pm at Narrabeen RSL.
Modern Jive is an easy partner dance with an emphasis on having fun and is great for all ages. Our experienced teachers always make the lesson interesting and fun.
You can come along to class any time as we cater for new beginners every week. You don't have to sign up for a course - just come along when it suits you. First timers are only $10 for the first two weeks in total!! You can even just come and watch for free to see if you think you'll like it.
There's no need to bring a partner as we rotate you around to different partners during the class.
We start with a beginner class at 7:30pm for 45 minutes, followed by social dancing. At 9pm we have an Intermediate /advanced class for 45 minutes, and a concurrent 'refresher' class for the beginners, then social dancing until 10:30pm. That's right beginners get 2 classes every night.
Casual entry is $15 per night. Students and seniors are only $12 per night. We also have discounted prices, for all groups, if you buy a 5 class pass. Great value for learning and dancing up to 3 hours per night.
If you're keen and would like to go to a class more than once a week, or go to a dance party in the weekend then check out www.ceroc.com.au where you'll find more classes and weekly dance parties.
Click here (
http://eepurl.com/ciGHH1
) to sign up for our weekly newsletter which will tell you who is teaching each week and any other venue news such as special events.
Mona Vale Library
Storytime for preschoolers
Held every Wednesday morning at Avalon Library 10:30am - 11am
Avalon Library Storytime is held every Wednesday morning from 10.30am at the Library. Hear stories, listen to music and enjoy craft activities. Sessions run for between 30 and 40 minutes. Suitable for preschoolers, 3 to 5 years of age.
Venue: 59A Old Barrenjoey Road, Avalon (above the Recreation Centre). Cost: Free however bookings are essential. Bookings: Phone: 9918 3013 or email avalonlibrary@ozemail.com.au

Storytime at Mona Vale Library
Tuesday, Wednesday and Thursday Mornings, 10- 10.45am
Mona Vale Library Storytime is held three mornings per week during school terms. Hear stories, sing songs and enjoy craft activities. Sessions run for approximately 45 minutes. Suitable for preschoolers, 3 to 5 years of age. Venue: Mona Vale Library, 1 Park St, Mona Vale. Cost: Free. No bookings required
Venture out on Pittwater this summer aboard Fantasea ferries and explore all of the beautiful locations this part of the world has to offer, then return back to Club Palm Beach for a delicious home-made meal prepared by our chefs.
This special includes the cruise with Fantasea and all meals delivered to your to your table so you are able to relax with friends & family.