January 29 - February 4 2023: Issue 569

End Of Summer Garden To Do List For A Bountiful Indian Summer This Autumn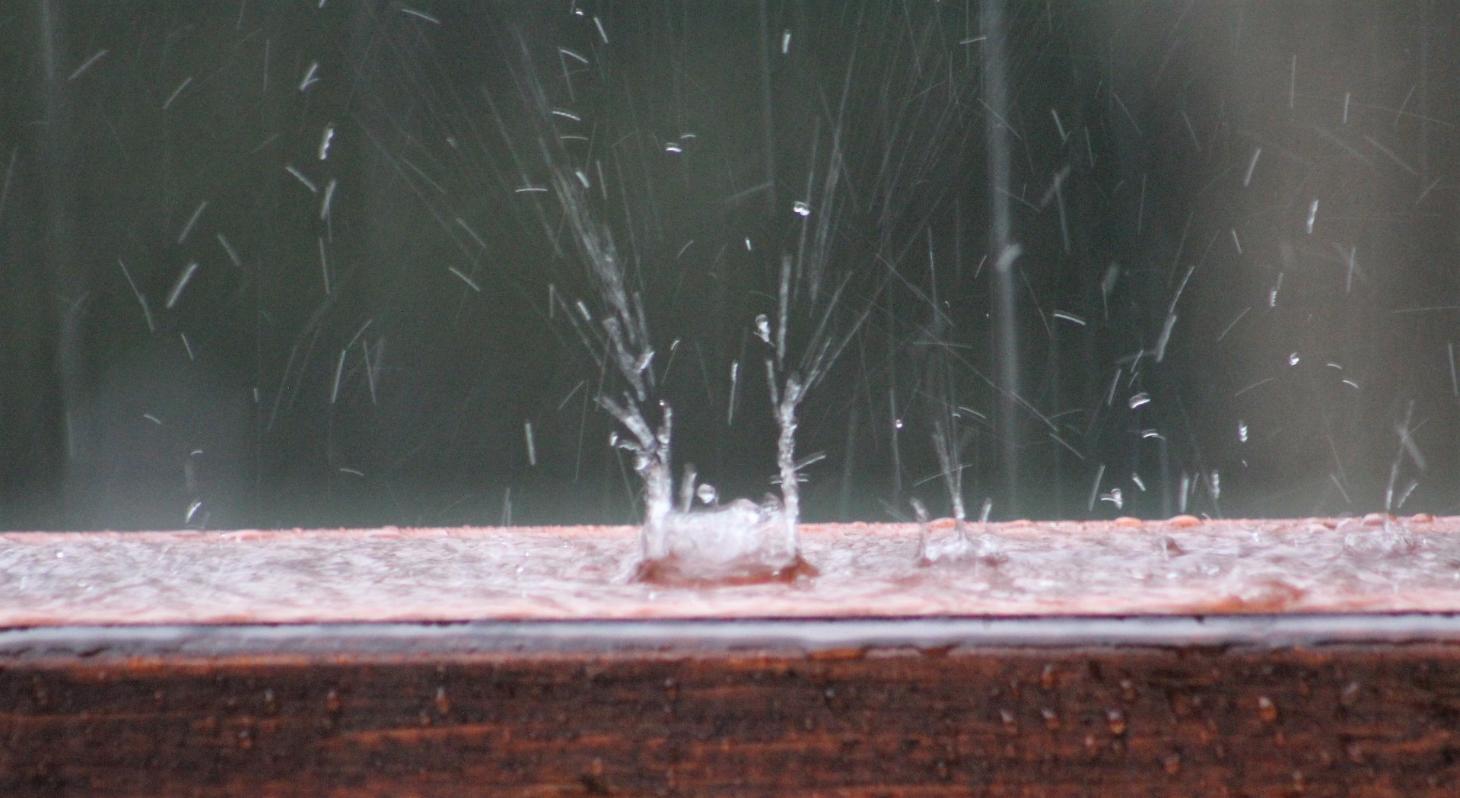 The Australian Bureau of Meteorology has issued its Long-range forecast overview on January 25th which states:
For February to April, most of the country has close to equal chances of above and below median rainfall. Below median rainfall is likely (greater than 60% chance) for parts of western and southern Australia while above median rainfall is moderately likely (around 60% chance) for small parts of eastern Australia.
February to April maximum temperatures are likely to very likely (60% to greater than 80% chance) to be warmer than median for large parts of western and southern Australia, Tasmania, eastern Queensland and the northern coastal areas. Below median maximum temperatures are likely (greater than 60% chance) for the central coastal areas of New South Wales.
February to April minimum temperatures are very likely (greater than 80% chance) to be warmer than usual across most of the country.
This forecast reflects the status and outlook for several climate drivers, including La Niña and warm ocean temperatures around Australia.
Warm and wet conditions will mean abundant growth in the garden, an accumulation of green moss in hard surfaces, and even the washing away of sand under paved areas as fast and hard rainfall filters through the earth. You will need to lift these and install some more sand and tamp it down before replacing the pavers.
If there is a buildup of moss or green over hard surfaces now is the time to get a yard broom out or a water pressure cleaner onto clearing this away before more rains cause more to build and make these areas places where people may slip and fall.
If your gutters are full of just fallen gum leaves, now would be a great time to clean them out before Summer rains cause an overflow and flooding around the base of your home. Trees adjoining the house that may be funnelling water into the home should also be trimmed back to prevent dampness.
This Issue a few tips on what you can do now to look after your outdoor areas as we head into the warm steamy end of Summer and what sounds to be a predicted Indian Summer conditions.
Weeding and Dead-Heading

Weeds are at their most prolific in the last month of Summer - many have taken a firm hold. As Summer sets in weed seeds become well established and their plants flourish in conditions less suited for vegetables and flowers. Staying on top of your weeding—this month especially—will deter new weeds from seeding themselves, allowing fewer of them to propagate next year.
Fast and Easy Weeding Tips
The most important rule of weeding: Don't leave the roots behind.
Weed after it rains.
If there's no rain in sight, water your garden and start pulling.
Keep a garden fork or trowel in your pocket so you can attack baby weeds the minute you spot them.
If the soil is dry, or if your weeds are too small to pull by hand, use a hoe. Keep the blade sharp for a fast cleanup in large areas. Pick the right hoe. Hoes with triangular blades are good for closely spaced rows and underneath plants. Scuffle or loop hoes are pushed and then pulled back over the soil, doing double-duty as they scrape.
If weeds are shooting up between pavers or in the cracks of a driveway use an old screwdriver to pry them out.
If you can't get weeds up by their roots, chop their heads off every now and then. That will prevent them from setting seeds, and with any luck, they'll eventually die.
Use mulch with a weed preventer mixed in. Some products keep weeds from germinating for up to six months. By then, you'll probably need to add more mulch anyway.
Bare spots encourage weeds to move in, so space plants as recommended on their tags or labels. Mulch unused beds, or sow a cover crop at the end of the season.
Stay on top of the deadheading too, to keep perennial gardens and annual pots looking their best. Pickoff old, spent flowers to allow for healthy new growth and buds to form. Keeping up on this task forces ever-bearing plants to keep producing flowers. If you have a perennial that is just plain unruly, pinching it's flower heads prevent it from seeding and out-competing the other plants in your garden.
Harvesting and Clearing Space
Harvest time is certainly the most awarding season for vegetable growers. While your lettuces and radishes may be passed, tomatoes and squashes are just getting going. Harvest ripened vegetables like cucumbers, broccoli, carrots, and cabbages, too. As you pick your above-ground plants, more vegetable flowers will form to be pollinated. And thinning your root vegetables allows those beside it to grow bigger, while also allowing you to get a jump on your food storage practices.
The end of Summer can turn any landscape (edible or not) into a mess of falling, brown plants trying for one last round of blossoms. Removing their browning portions creates less garden cleanup work later in Autumn. If your clearing efforts go overboard and whole plants need to be removed, make sure to fill in empty spaces. Use mulch, layer gardening techniques, cover crops, or even Autumn plantings to eliminate weeds.
Autumn Planting
If you live in a zone suitable to Autumn gardening, now is the time to get things started. As days get cooler, kale, lettuce and spinach will grow quickly and complete their harvest before the cold weather arrives. Sow seeds directly into the ground, cover them and keep them soaked to encourage sprouting. If you live in a hardier zone that stays warmer longer, beets, radishes, broccoli, and cabbage can be sown from seed, as well. Even if you can't get more vegetables in the ground, consider planting a cover crop to keep the soil loose, prevent weed build-up, and restore depleted nutrients to the ground.
If you live in a flat and only have a limited balcony space, it doesn't mean you cannot put in some Autumn veggies - jsut get a good put to suit the size of space you have and use a good made-for-purpose potting mix and have a go. Please remember to wear gloves and a mask when handling potting mixes.
Preparing Mulch and Compost
If you haven't created one already, a DIY compost pile or bin is a quick, easy and simple weekend effort that will yield excellent returns. Add organic materials like rotted vegetables, plant scraps, and leaves to create a mulch pile that can be used as compost at a later date. By the time the last of the harvest is gone from your garden, your compost and mulch will be ready to spread, enhancing the growing spaces for next year.
Maintaining Shrubs and Trees
If you have shrubs, trees, or other perennials, it's TLC time! Don't deadhead or fertilise anything that won't make it through the cold months ahead, as now is not the time to encourage new growth. Simply prune them back, as needed, once the blooms are over. For shrubs and trees that are still going strong, provide deep drinks of water, especially in hot climates. Late Summer sun can still evaporate any light watering efforts, so make sure you give your plants a good dose early before the sun may scorch any water left on foliage or an hour or so before sunset, so water doesn't sit on plants overnight and cause plant or root rot.
This is a great time of year to be in the garden - install a swing for the youngsters, a bird bath for local birds or a pond for those that are closer to the ground, harvest your Summer crop and get ready to plant out what you will grow in later Summer and Autumn, and enjoy a cooling drink and seabreeze in a shady corner on your own garden bench before an evening barbecue - bliss!
All Products shown here to help you get it done are samples of what is available at Johnson Brothers Mitre 10
The Johnson Brothers Mitre 10 Stores Stock All You Need For Garden Care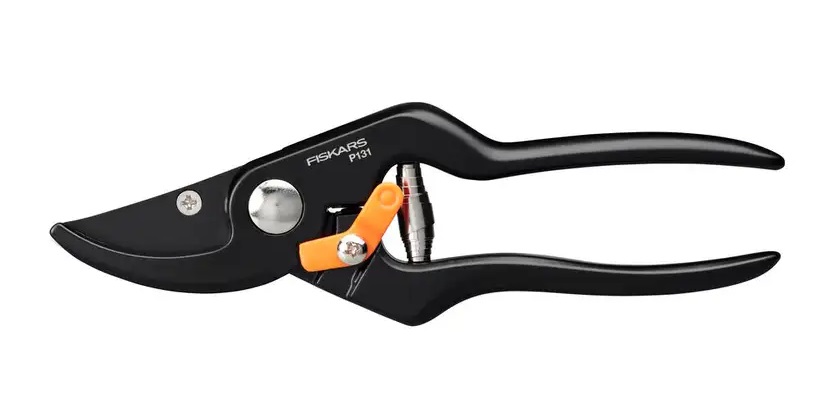 Fiskars Bypass Secateurs Solid Metal P131: $29.95
Ideal for stems and light branches. Durable and easy to use with cast-aluminium handle. Maximum cut capacity: 18 mm dia. Fully hardened, precision-ground steel blade stays sharp longer. Low-friction blade coating resists rust and improves performance, resulting in smoother cuts and less gumming. Bypass blade for clean cuts on green, living growth. Easy-open lock protects the blade during transport and storage.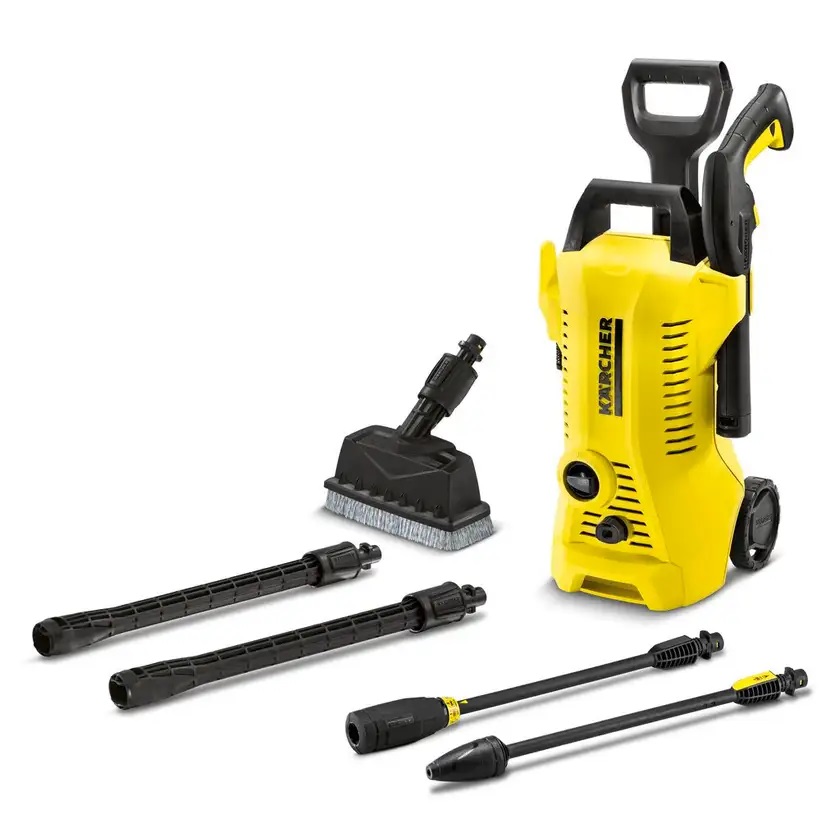 Karcher Pressure Washer K2 Full Control Deck: $239.00
1750 psi, K2 full Control + Deck kit, 1400W; Vario lance, Dirt blaster, PS20 deck Scrubber, Quick connect hose and gun, 6m hose, 6l/min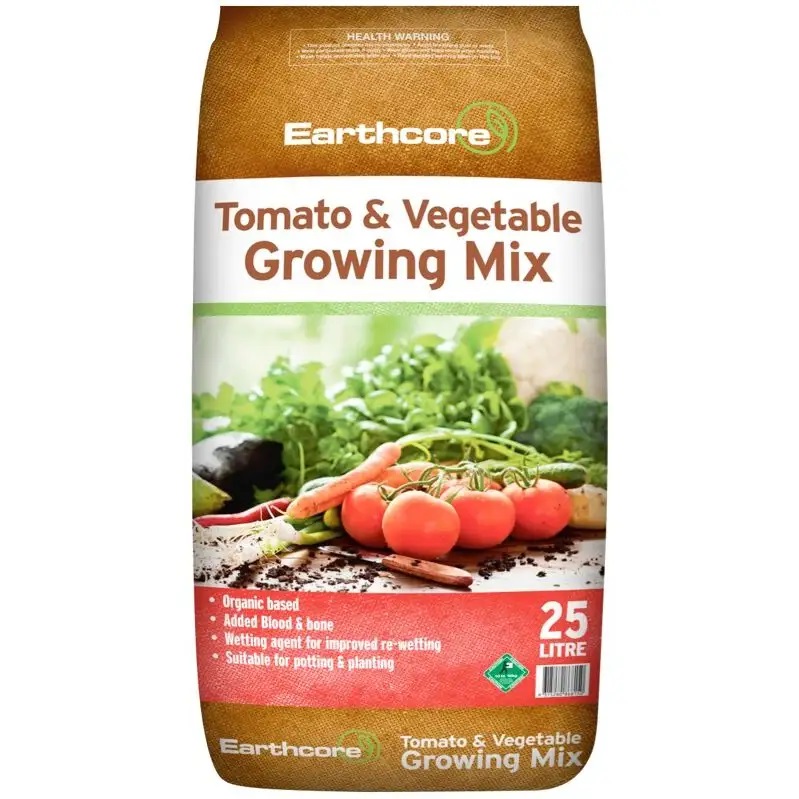 Earthcore Tomato & Vegetable Growing Mix 25L: $6.50
Organic-based product. Contains blood & bone. Ideal for potting & planting. Includes wetting agent for improved re-wetting.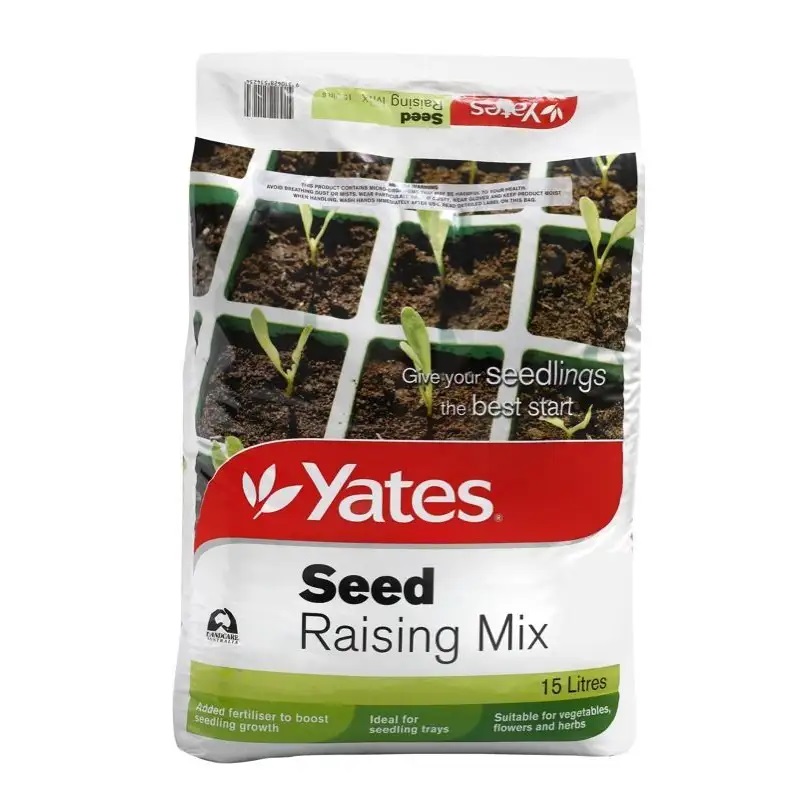 Yates Seed Raising Mix 15L: $15.90
Ideal mix for germination of vegetable, herb and flower seeds and for propagation. Added fertiliser to boost seedling growth. Ideal for seedling trays.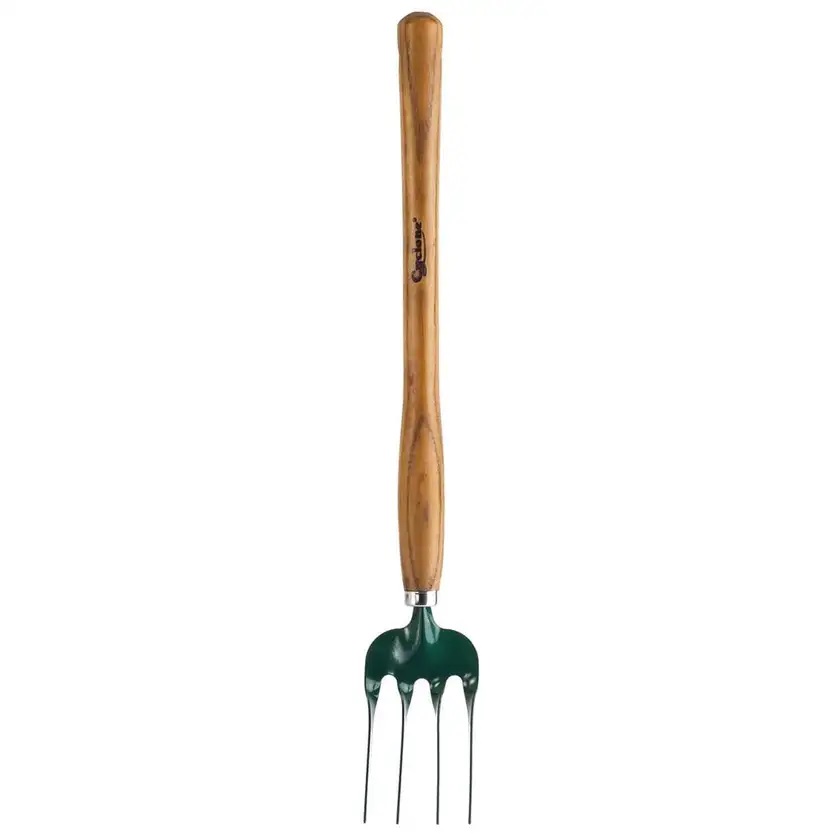 Cyclone Courtyard Fork: $26.25
Ideal for weeding and light cultivation between small plants and plants with shallow roots. Leather storage strap. Lifetime guarantee.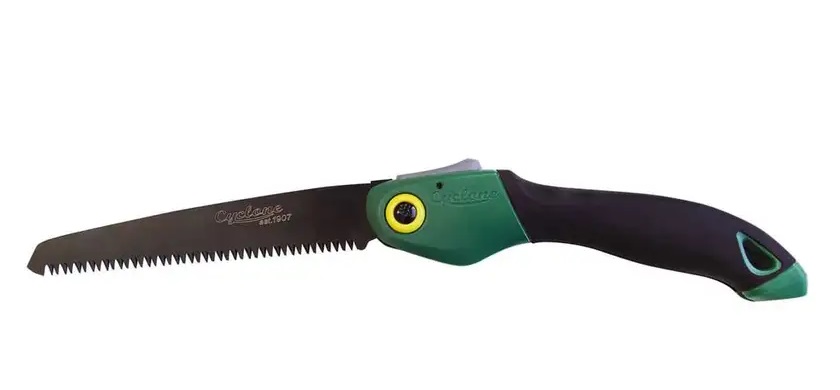 Cyclone Pruning Folding 180mm Saw: $36.95 - Razor sharp Tri-Cut teeth. PTFE anti-rust blade treatment. Cuts on both push and pull stroke. High carbon steel for durability. Lifetime guarantee.
Tumbleweed Compost Bin 220L: $62.00 - H770 x D710mm. 100% UV protected recycled plastic.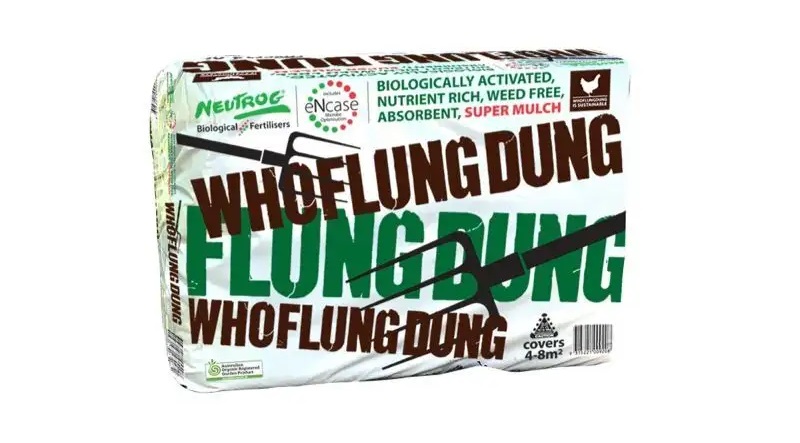 Neutrog Whoflungdung Mulch 20kg: $20.00 - Biologically activated. Nutrient rich. Weed free & absorbent mulch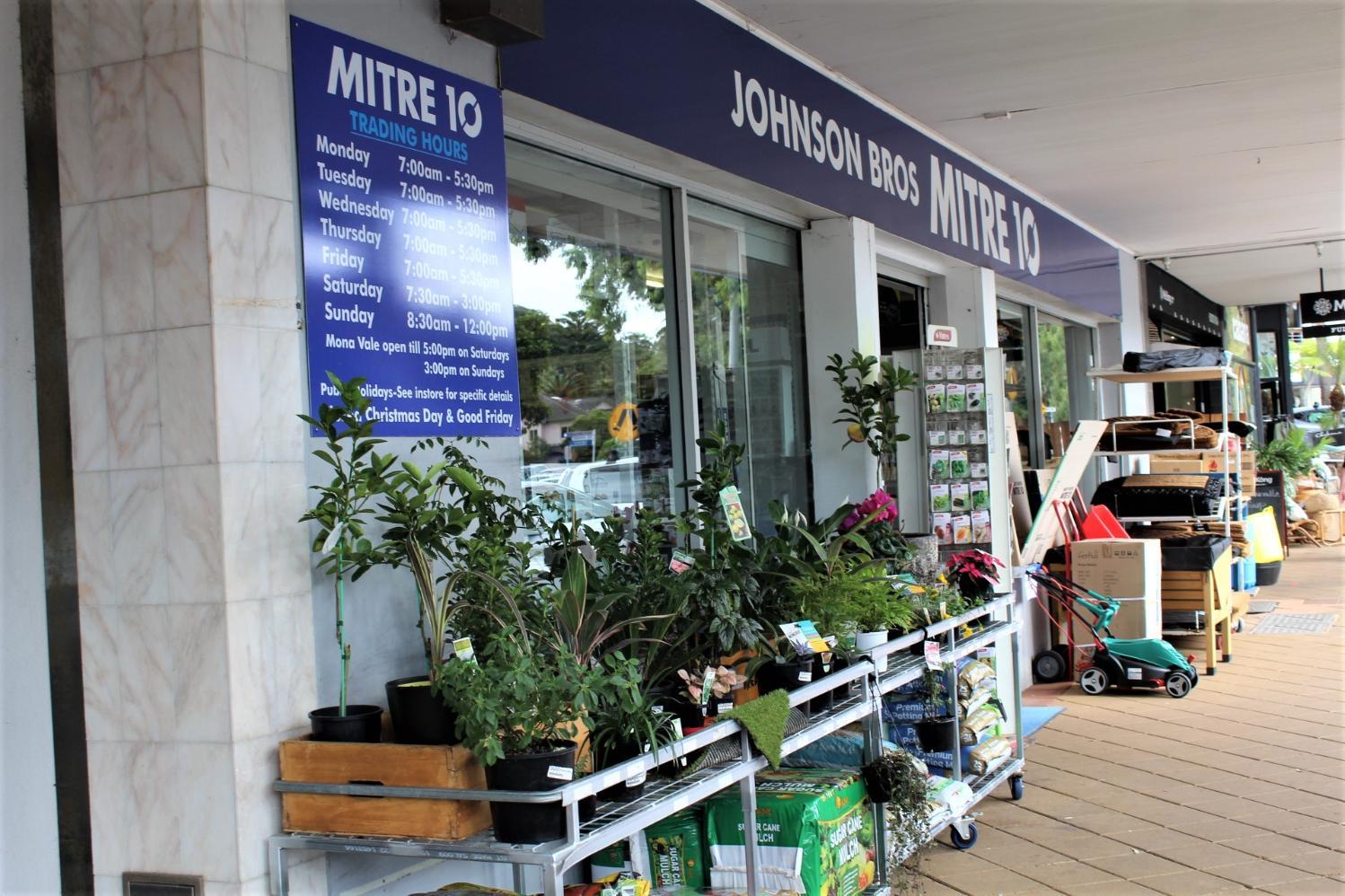 Greenlife garden centre at Johnson Brothers Mona Vale
Johnson Brothers Mitre 10: Serving Our Community Since 1955
The Independent Hardware Group has awarded Johnson Bros Mona Vale the best in state at the IHG state awards and heads to the national finals on the Gold Coast in February 2022.
Congratulations to the store in Avalon Beach as well, which won best in village.
Johnson Brothers say; ''Thank you to all of our amazing staff and customers for being awesome!''
IHG is Australia's largest home improvement wholesaler supplying more than 1,500 stores nationwide. These stores cater to a broad range of Trade and DIY customers and range from large format warehouses to convenience operations and Trade centres, as well as frame and truss sites in two States.
Under the IHG network, there is a clear mandate to support the growth of Independents within the hardware sector in Australia by helping them to be 'The Best Store in Town'.
The culture of IHG is built on being a low cost and transparent business partner to members, with an unwavering commitment to protect and grow a sustainable independent hardware sector for the long term.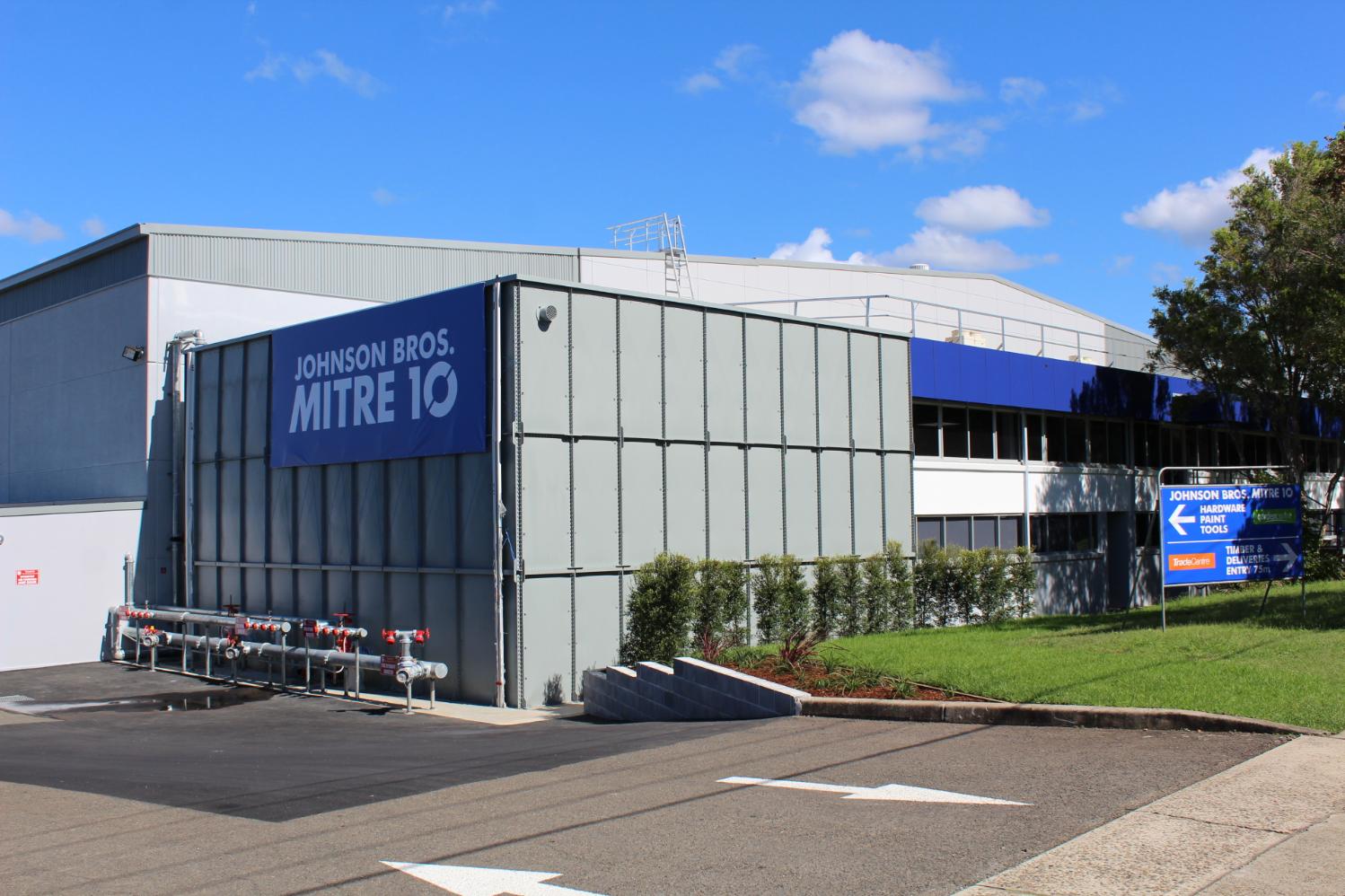 JBH Design Centre
JBH Design Centre is a tool for builders and DIY'ers to assist in the fit out of houses. It has displays of kitchens, Bathrooms, Doors and Storage as well as knowledgeable staff to assist in making house fit out painless.
Visit: http://jbhdc.com.au/
On Facebook: https://www.facebook.com/design.centre.jbh/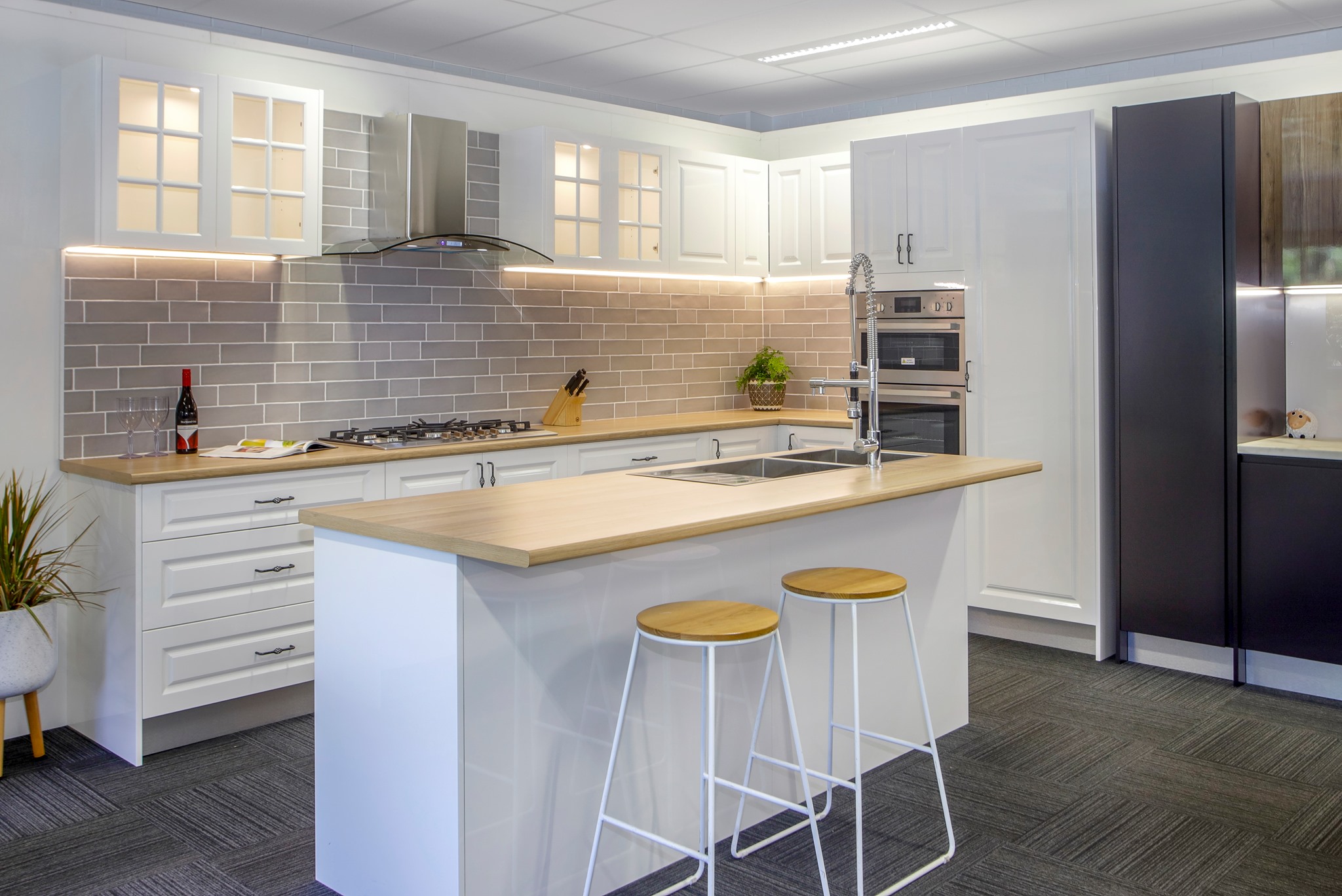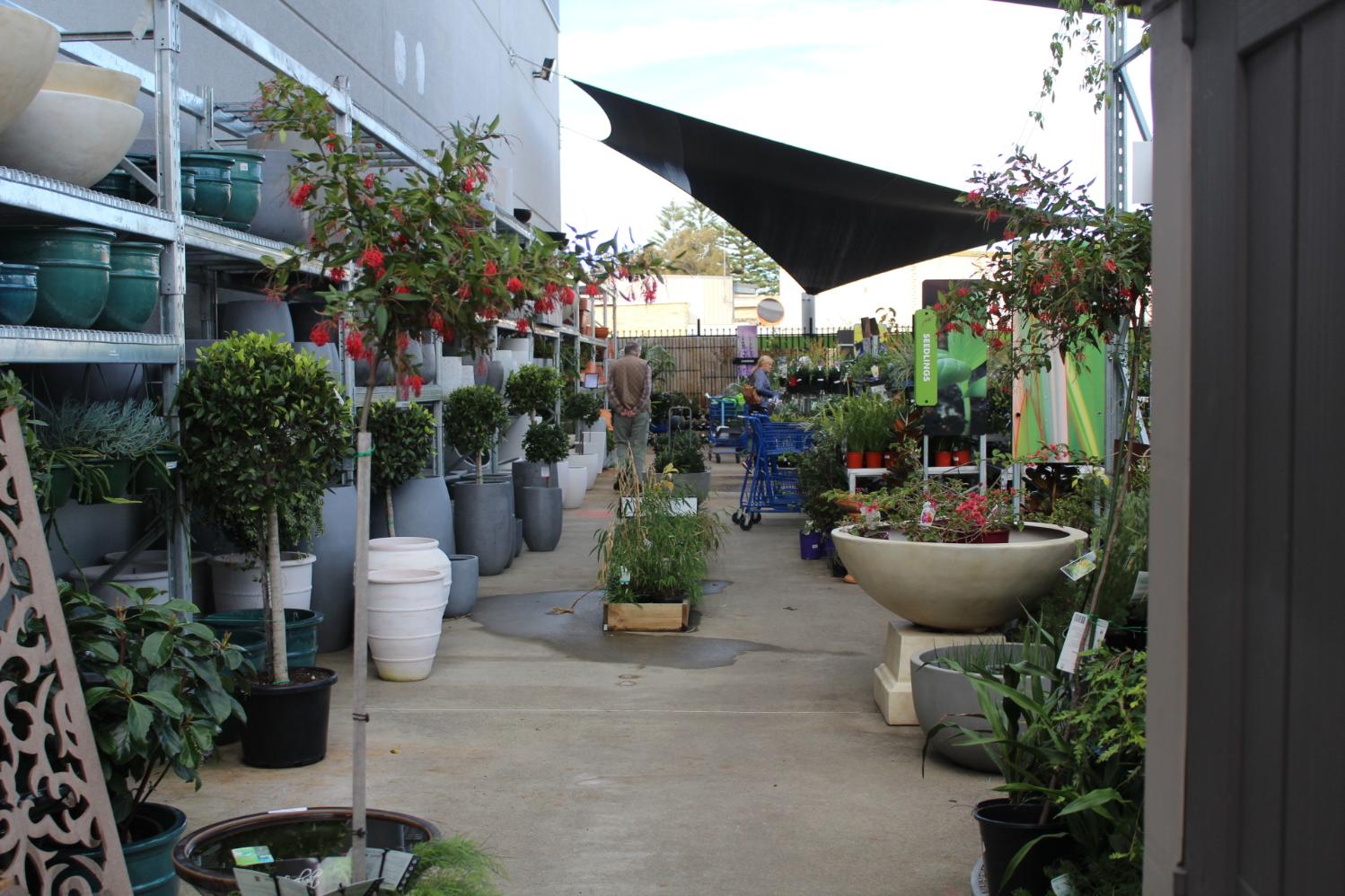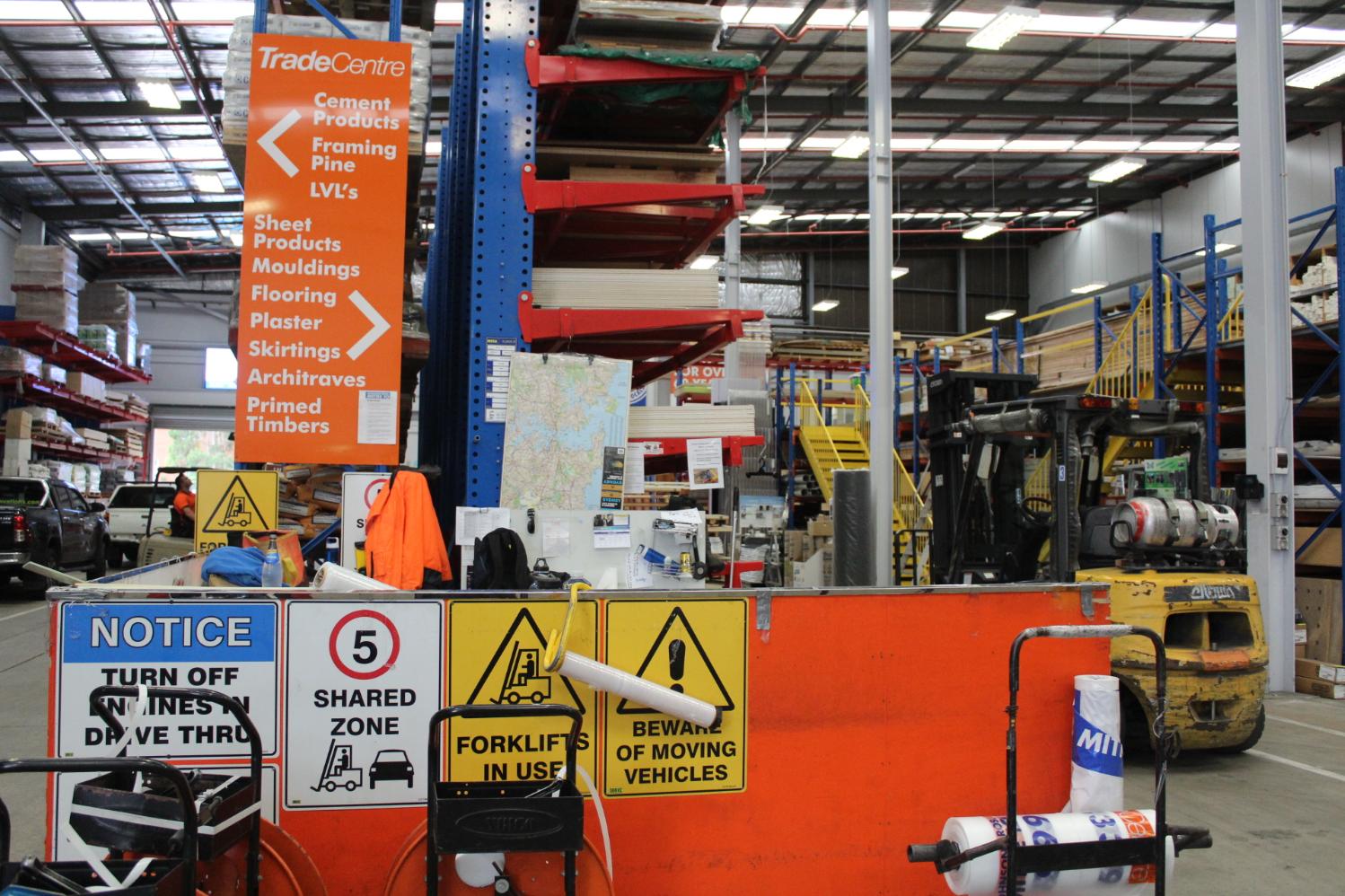 Johnson Brothers Mitre 10 Trade Centre at Mona Vale - everything you need under one roof.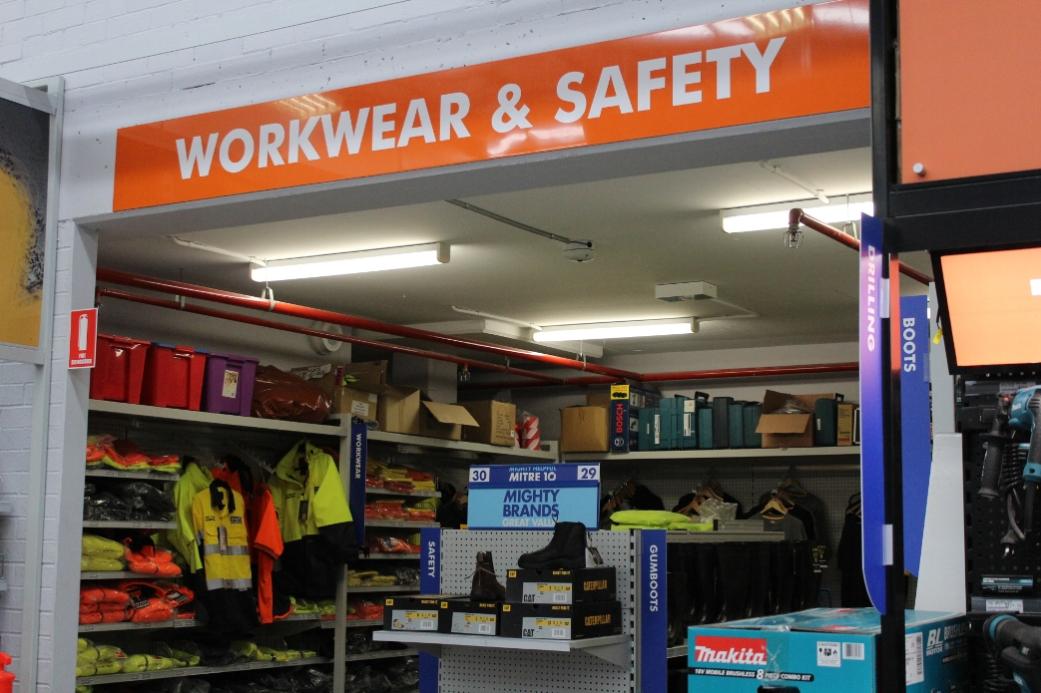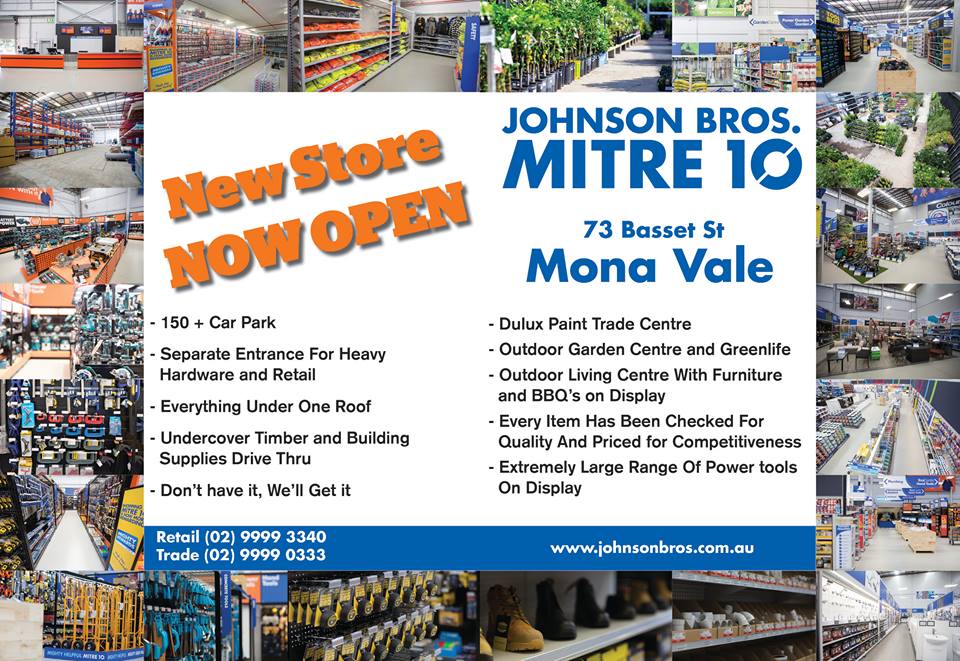 Johnson Brothers Mitre 10 New Store
73 Bassett Street
Mona Vale - Online Store: Jbhmv.Com.Au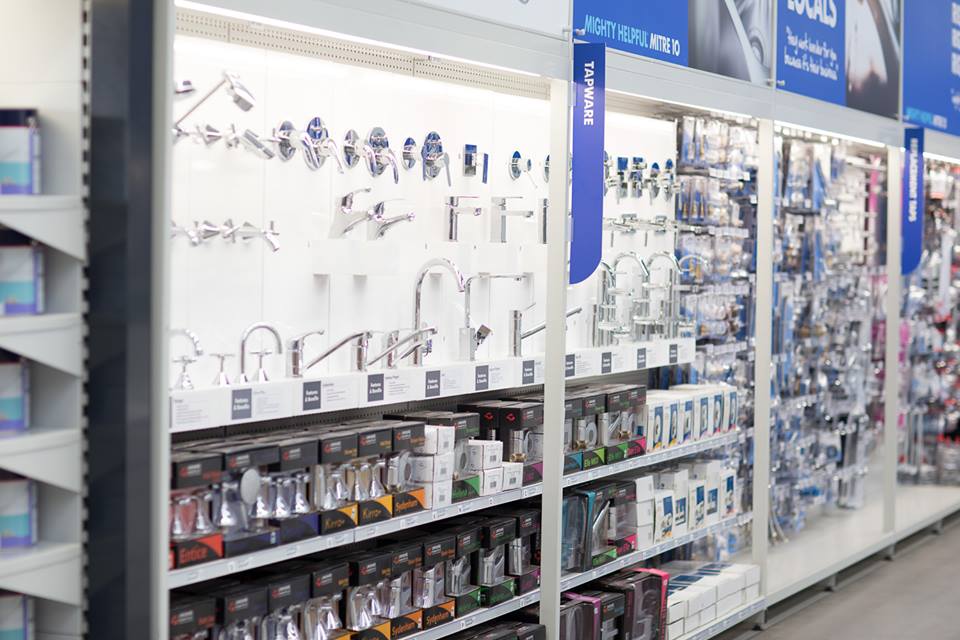 Products advice is available from the trained friendly staff at Narrabeen, Mona Vale and Avalon Johnson Brothers Mitre 10.
Click on logo to visit Johnson Brothers Mitre 10 website
Johnson Bros Mitre 10 - Avalon (02) 9918 3315
Johnson Bros Mitre 10 - Mona Vale (02) 9999 3340
JBH Timber & Building Supplies (02) 9999 0333
JBH Fencing & Landscape Supplies (02) 9970 6333
www.johnsonbros.com.au Online store: jbhmv.com.au

Bob, John and Robert Johnson, 2013 - photo by A J G.
Important
All information and tips in this publication are of a general nature only and neither Johnson Brothers Mitre 10 or Pittwater Online News does not warrant the accuracy or completeness of the information and tips in this publication. This publication is not intended to be a substitute for expert advice.
Johnson Brothers Mitre 10
advises you to always consult an experienced and qualified person when undertaking jobs of this kind (including consulting a qualified tradesperson such as an electrician or plumber where relevant expert services are required).
You should also consider any safety precautions that may be necessary when undertaking the work described in this publication (including wearing any necessary safety equipment such as safety glasses, goggles or ear protectors or hard hats). The information and tips in this publication are provided on the basis that
Johnson Brothers Mitre 10
and
Pittwater Online News
excludes all liability for any loss or damage which is suffered or incurred (including, but not limited to, indirect and consequential loss or damage and whether or not such loss or damage could have been foreseen) for any personal injury or damage to property whatsoever resulting from the use of the information and tips in this publication.
Pittwater Online News and
Johnson Brothers Mitre 10
also advises there may be laws, regulations or by-laws with which you must comply when undertaking the work described in this publication. You should obtain all necessary permissions and permits from council and/or any other relevant statutory body or authority before carrying out any work. Major projects published in this publication always list these and/orlinks to where you may research what your own project requires to meet regulations.