Growing Your Own Winter Vegetables
by Paul Johnson
Whether you made successful use of our previous piece on building your own raised vegetable or not, everyone can take advantage this article on producing the best winter veggie crop.
Growing your own vegetable garden is a rewarding process; once you get into it, it also becomes an addictive source of pride.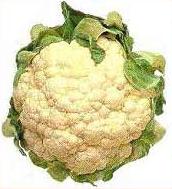 The most important thing to consider when planting your veggies is seasonality. Vegetables and herbs are all designed to handle different conditions of their native homeland; hence some flourish in our winter climate, while others simply wilt under the cold conditions.
Coming into Sydney's temperate May the best veggies for planting are:
Broad Beans
Cauliflower
Carrot
Sprouts
Lettuce
Onions
Peas
Spinach
Once you have figured out which of these veggies will suit you best you should align your rows in a north/south direction. This allows the optimal sunshine to each plant and prevents shading from neighbouring plants in the bed.
Sow the seeds densely since many of the seeds will never germinate; you want to hedge your bets at this stage more is better! Sow each seed at twice the depth of its own thickness for a seed 5mm thick you will sow it 10mm deep into the soil.
Use a "drill" a straight stick would work perfectly and press it lightly into the soil to the correct depth. Place your seed in and cover it back to the level of the surrounding soil. Use a flat even surface, such as a hoe, to gently pat the soil over the top of the seeds. This process ensures that the seeds are in contact with the soil on all sides, and is vital for correct germination. Sprinkle the garden bed with water, being careful not to drown the seeds!
Continue to keep the soil damp but not wet until the second set of leaves are produced by your vegetables. Once this takes place you will want to separate the plants so that they have plenty of space to grow.
That's it! All you need to get your new veggie patch started this month!
Copyright JBH Mitre 10, 2013. All Rights Reserved .