April 30 - May 6, 2017: Issue 310
Johnson Brothers Mitre 10 New Mona Vale Store:
The Greenlife Garden Centre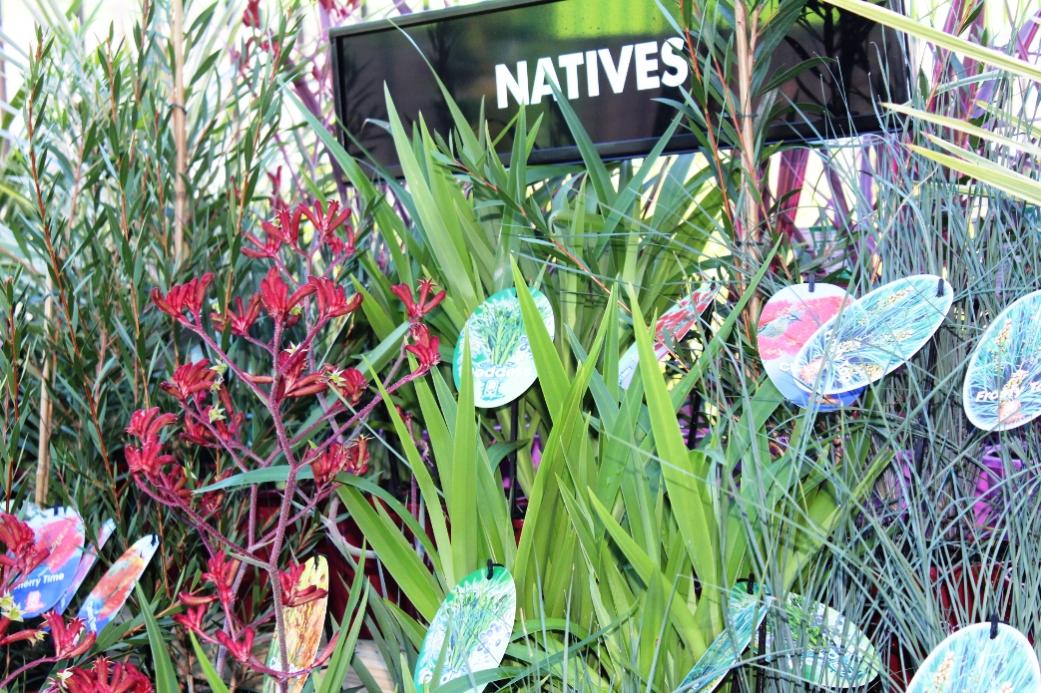 Johnson Brothers Mitre 10 New Store
73 Bassett Street
Mona Vale - Online Store: Jbhmv.Com.Au
Johnson Brothers Mitre 10 Hardware have moved their Mona Vale store to 73 Bassett St Mona Vale. Only 300m west on the same side of the road.
The great new store opened on Monday April 3rd and means residents don't have to lose time in traffic going further afield to pay higher prices. The great Online Store (link above) has thousands of items listed under 114 headings - some of the items shown here drawn from the Garden lists.
One of the favourites among residents is the new Greenlife Garden Centre, filled with natives, annuals and some wonderful pots from small to gigantic, as well as water features. Johnson Brothers have an on-staff Horticulturist who can help you with whatever you need to know. The new store has parking for 150 cars as well, so no weekend hassles in car parks either.
Autumn is a great time to enjoy your garden and the optimum time, according to those who know, to plant some Australian Natives as well as refresh your Vegetable Garden with those Winter crops the coming season brings and do some lawn care. There's still time to plant out Winter and early Spring flowering annuals and vegetables while the soil remains warm.
This week, a few May Garden ideas to make the best of your garden or balcony crops and ensure you have plenty of great food and flowers during the coming months.
Autumn planting is great for planting Australian native perennials such native heath (correa), bottlebrush (callistemon), banksia, lillypilly, gum tree (eucalypt) and grevillea. Allthese will do well if you get them settled this month.
Most native plants prefer well drained soils so building up garden beds, or underground drainage, can be beneficial. Before planting, eliminate weeds from the planting area,
especially those spreading by underground runners. N
ative plants grow well without extra fertiliser, so leave them alone and let them grow and remember high phosphate fertilisers may be harmful.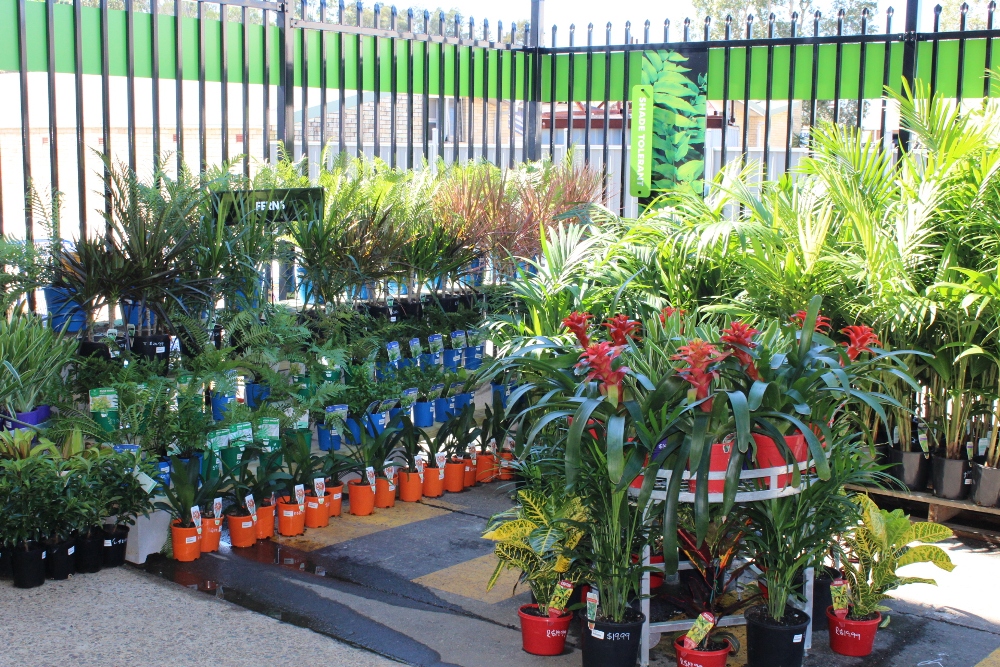 It's all about the pea, cabbage and onion families this season, and a speedy start to planning and planting will maximise your return.
In the vegetable garden it's time to plant out winter lettuce, radish, parsley, broad beans, peas, onion, spinach, radish, broad bean, cabbage, cauliflower, broccoli, broccolini and pak choy.
For those who have balcony gardens, spinach, rocket, radishes and pak choy are well suited to your patch of green, particularly baby spinach – just ensure they have a protected sunlit corner and you will be harvesting during winter.
Early varieties can be sown in April to early May to be harvested from spring to early summer. Mid season varieties are often sown in late autumn or early winter and long keeping varieties in winter or early spring. It is worth experimenting with the timing of mid or late season varieties by making successive plantings to determine the best time for your specific garden.
In cold spots, sow seed early while the soil is still warm and be prepared to cover tender young plants if you are expecting early frost. Brussels sprouts and cauliflower need a lengthy cool season so plant them by late-April or the first two weeks of May in warm temperate zones.
These are general guides only. Planting times can vary within climatic zones and are affected by specific local conditions. If you experience variations to what is recommended, make a note for following years. Seeds should be sown at the beginning to the middle of the planting season so they have time to establish. The end of the season is usually more suitable for planting seedlings.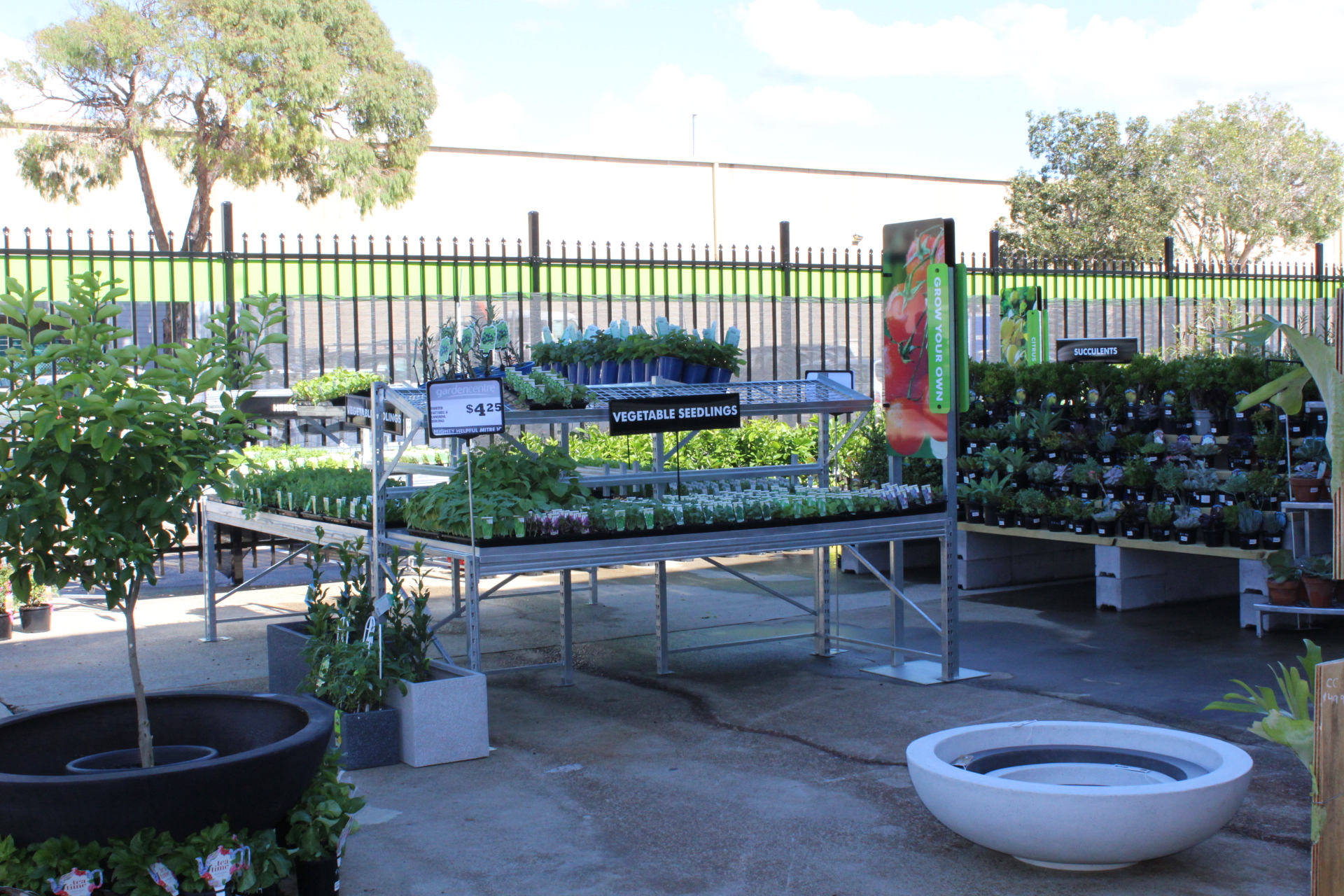 Huge range of seedlings available at Greenlife Garden Centre - Johnson Brothers Mitre 10 Mona Vale
Fertilize azaleas, camellias, rhododendrons, gardenias, magnolias, daphnes and pieris using a fertiliser designed specifically for acid-loving plants such as Roses fertilizers, a slow release or versatile fertilizer.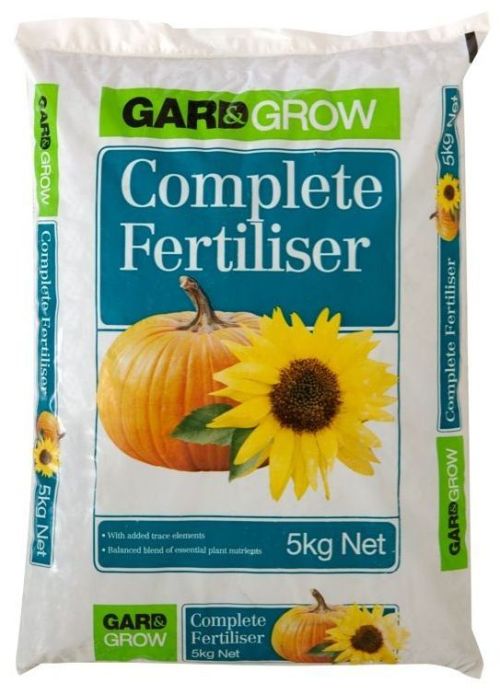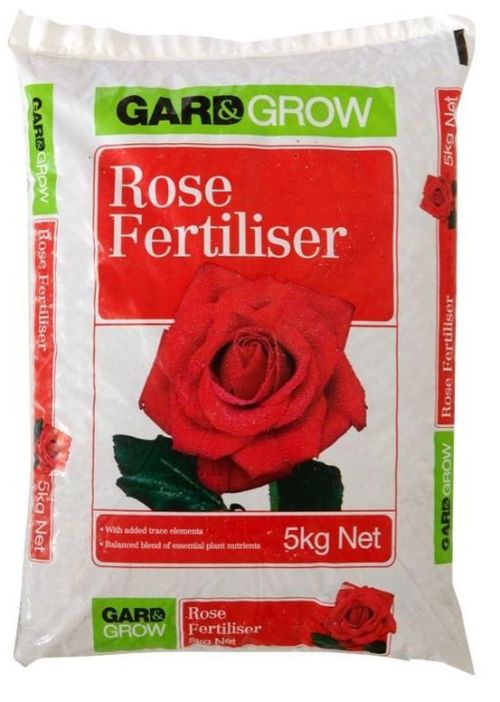 FERTILIZER COMPLETE 5KG GARD& GROW RICHGROW FERTILIZER ROSE 5KG GARD& GROW
Fertilise the whole garden with a controlled release fertiliser such as a complete fertilizer or Osmocote Landscape Formula if you have a very large garden
Repair bald patches in the lawn with Lawn Builder™ Topdress Mix followed by Patch Magic or a Seed & Feed lawn seed blend. Both contain a starter fertilizer that will see new grass through to next spring. Now is also a great time to rake up fallen leaves from lawn areas and add these to your compost bin - this will stop these creating growth problems in your lawn.
For established lawns:
Aerate, using a garden fork to spike the lawn, r
emove dead thatch by raking firmly.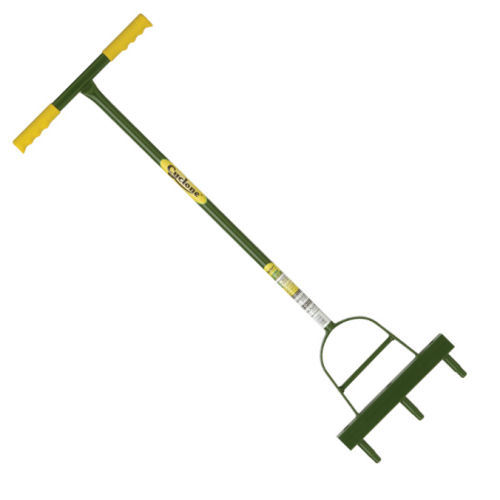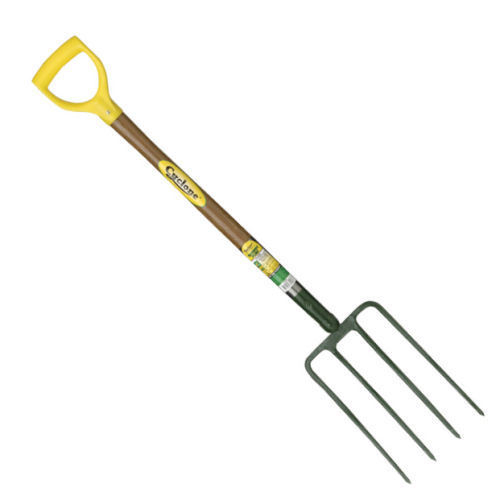 AERATOR LAWN FORK GARDEN PLS D HDLE CYCLONE
CYCLONE TOOLS P/L -GARDEN TOOL CYCLONE TOOLS P/L -GARDEN TOOL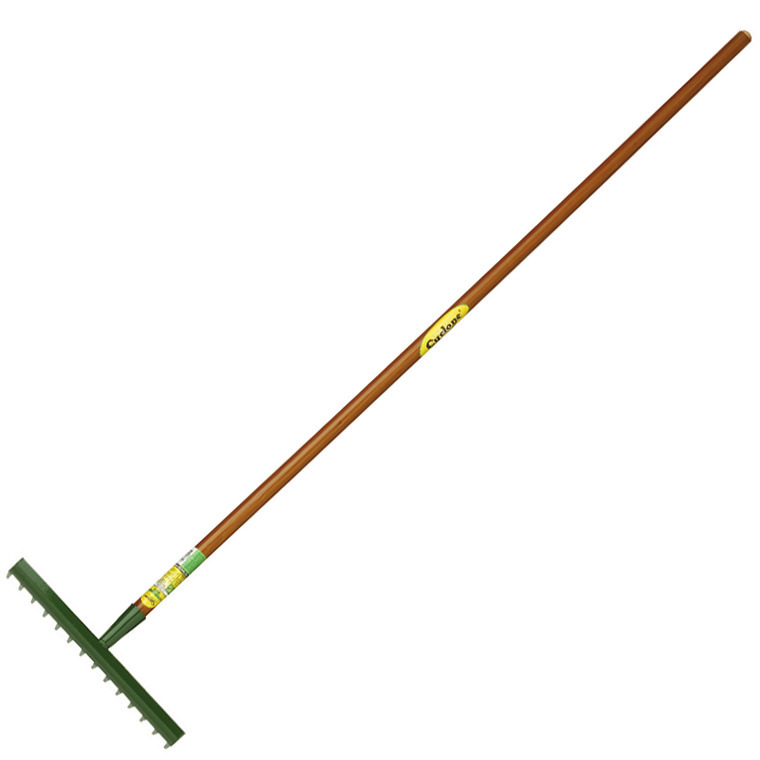 RAKE GARDEN 16Tooth W/HDLE CYCLONE - $39.99
A general purpose tool for raking soil, stones and leaves. The pointed nail tines are useful for cultivating, scarifying, aerating and making seed furrows.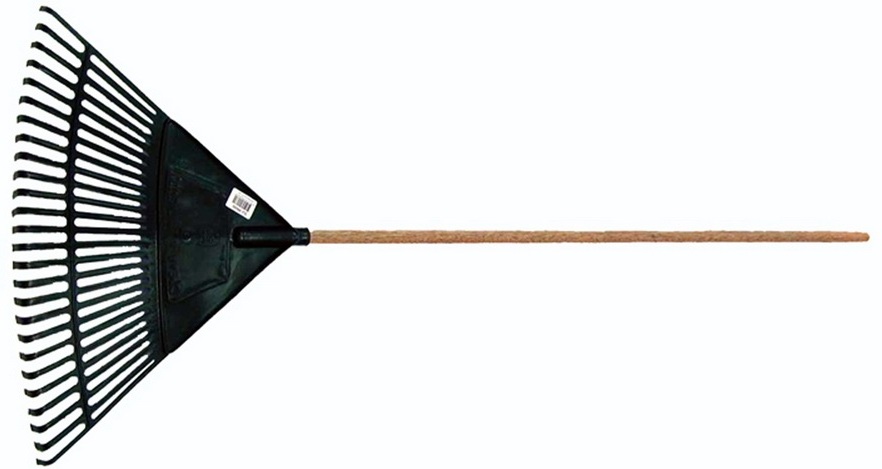 RAKE LEAF PLASTIC 600MM W/HANDLE SJR600
SPEAR & JACKSON - $11.85
Long Timber Handle. High Quality Plastic Head and Tines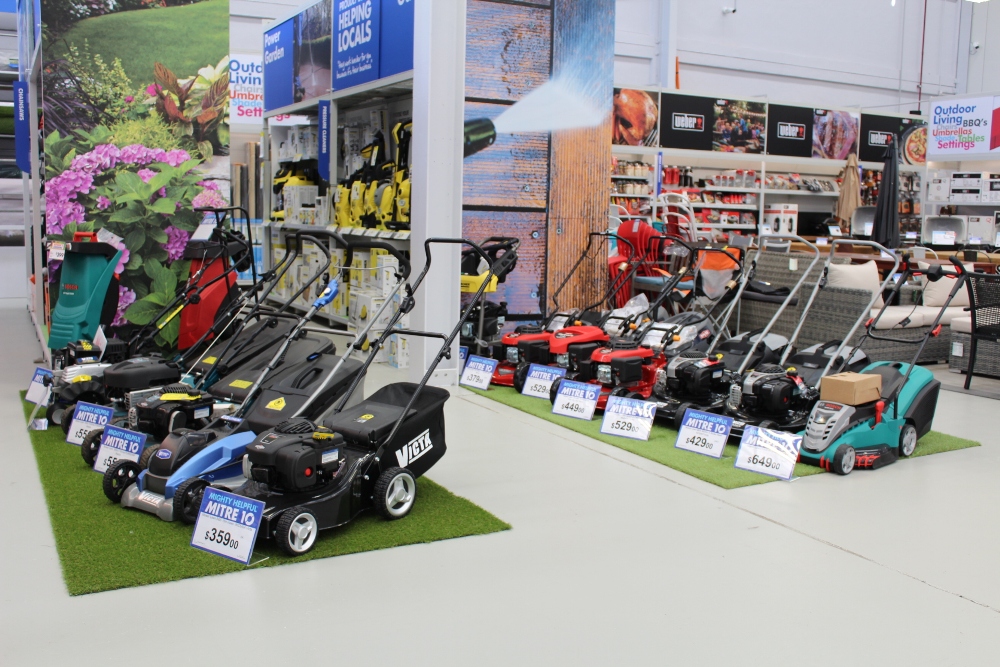 Prune back or 'dead-head' (remove dead flowers) roses to promote a final autumnal flush of blooms.
Cut back pelargoniums and fuchsias by about two-thirds.
Cut down herbaceous perennials that have finished flowering.
Trim evergreen shrubs that need tidying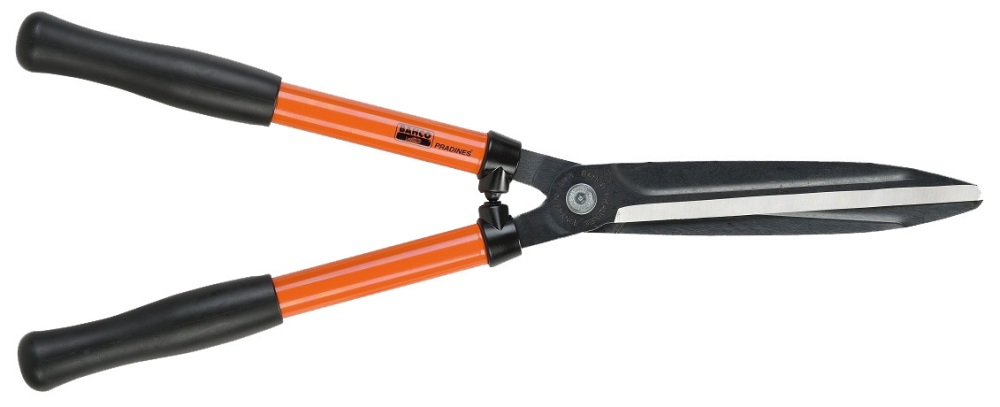 SHEARS STRAIGHT EDGE METAL HANDLES
Hedge shears - straight edge blades - rubber stopers - metal handles, Universal shears for all hedge types, simple and reliable design. Stamped fully hardened blades. Length: 58cm (23 1/2"). Spare parts are available.


SAW PRUNING FOLDING (435008)
Folding pruning saw - hardpoint, with special XT toothing for a fast cut in hard or dry wood Strong two component plastic handle with a very comfortable grip. Safety lock operated folding blade in open or closed position. Blade length: 19cm (7 1/2"). Replacement blades available.
FISKARS (AUSTRALIA) PTY LTD - $45.45
Extendable handle tree pruner with saw.
The interior of the new Mona vale store has an extensive Painting Section, Outdoor Living and Garden requirements, everything from lawnmowers to potting mix to gloves and anything else you may need. There's Plumbing Supplies, their great range of high quality Timbers – in fact everything you will need – including special race car trolleys for the youngsters while you're finding all on your list so they remain amused.
With Trained and Friendly staff and you're on a winner – a community based business focused on helping the resident customers and build up the core feature of any populace – a thriving concern that actually cares about excelling and remains down to earth while doing so.
The JBH Mitre 10 awesome new store stocks what you need to get it done and then get home and get it done!
One last note of interest to sow how long we've been planting Australian natives in Mona vale to make the place beautiful and bring in the local resident birds to our gardens and streets:
Mona Vale Public School Plants 140 Trees In Three Streets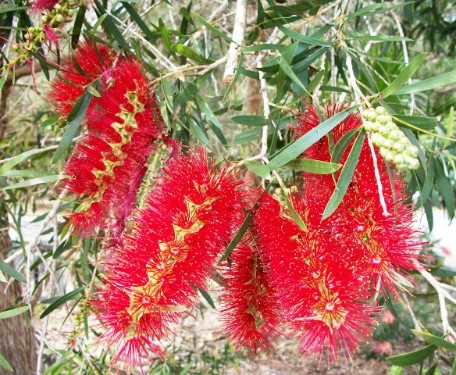 ONE hundred and forty Bottle Brush trees were planted at Mona Vale on August 11, when Arbor Day was celebrated at Mona Vale School.
The trees were planted in Narrabeen, Waratah and Park streets, which surround the school, at which 148 students have become tree wardens.
The tree planting was arranged by the schoolmaster, Mr. Daly with the co-operation of the Parents and Citizens' Association. ;
- The P. &. C. and school children bought most of the treelings from the Forestry Department, the Department giving the remainder.
Mr. Daly addressed the gathering of children, parents and visitors, after which Mr., Austin, inspector of schools, Mr. Asian; M.L.A., and Mr. Watson, of the Naturalist: Society, addressed the large gathering.
All spoke of the great value of trees to the individual, the community, and the nation, and urged the growing, care, and protection of trees.
Trees were living things of beauty and great usefulness, and every effort should be made to save them from damage and destruction, the speakers said.
The young trees were distributed among the visitors, children and members of the Parents and Citizens' Association who moved to positions in the three streets where the treelings were planted.
Other visitors included members of the N.S.W. Town Planning Association (Mr. and Mrs. B. W. Ford), the president of Warringah Shire Council(Mr. R. Kent),- a member of the Forestry Advisory Committee (Mr.Turner), the secretary of Pittwater R.S.L. (Mr. Bimsan), Mrs. Ingleton, representing the Mona Vale Community League, and Mr. and Mrs. E. H. Collins.
The president of the P. and C. Association (Mrs. K. Batten) assisted by the secretary (Mrs. O. Anderson)entertained the visitors at lunch, while the school children provided a bright concert programme, which included Master Ted Budge's vocal solo, "Trees."
Visitors paid tributes to the school staff, P. and C. members, and all who assisted in the tree planting and entertainment. MONA VALVE SCHOOL PLANTS 140 TREES IN 3 STREETS. (1950, August 25). The Land (Sydney, NSW : 1911 - 1954), p. 14. Retrieved from http://nla.gov.au/nla.news-article105713567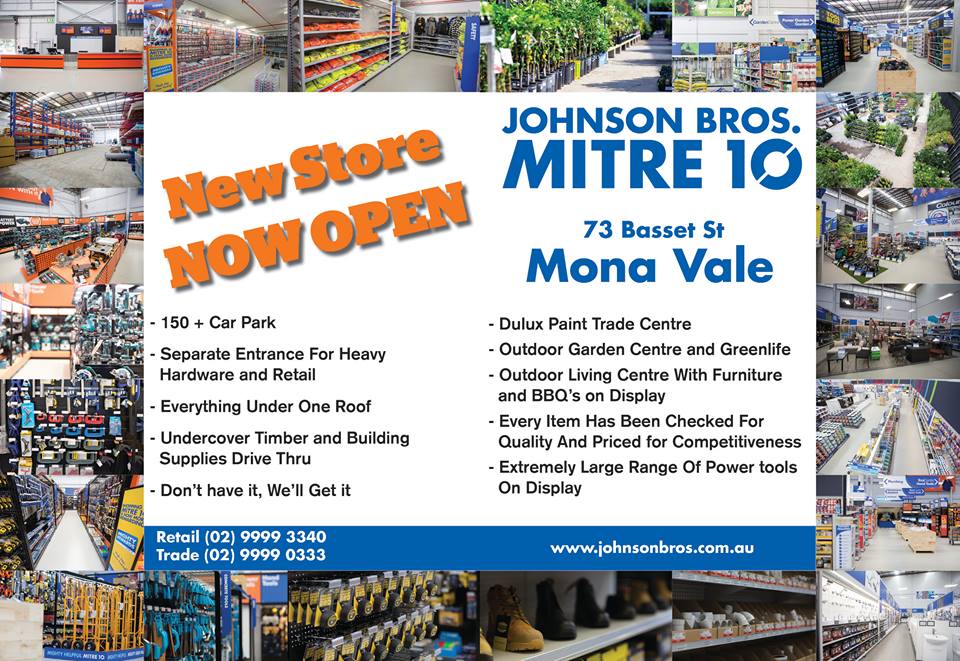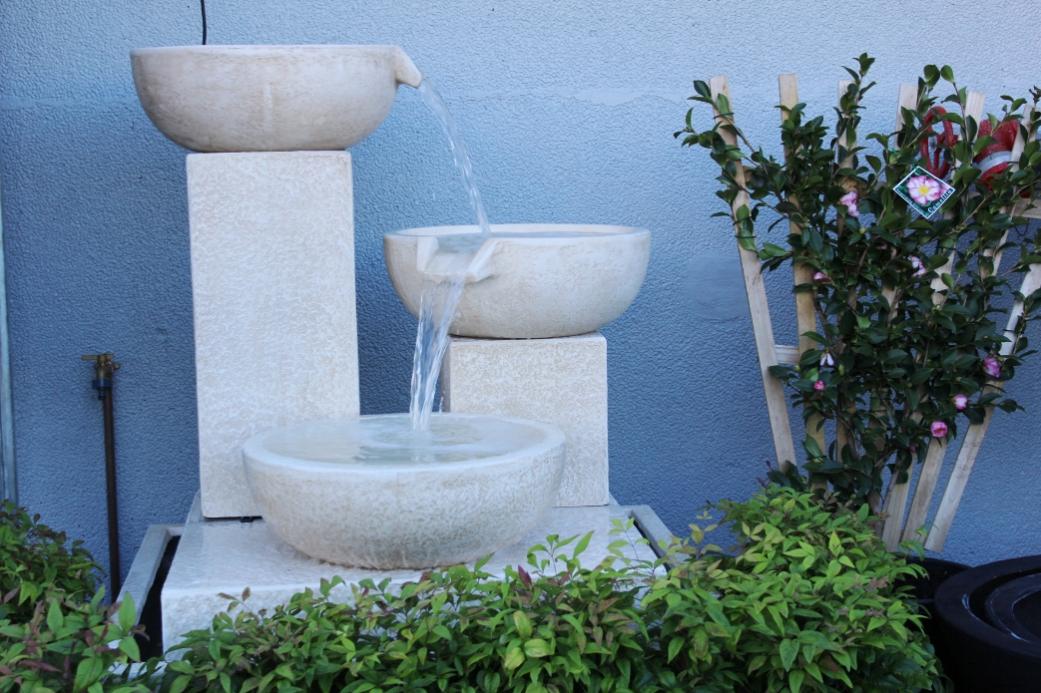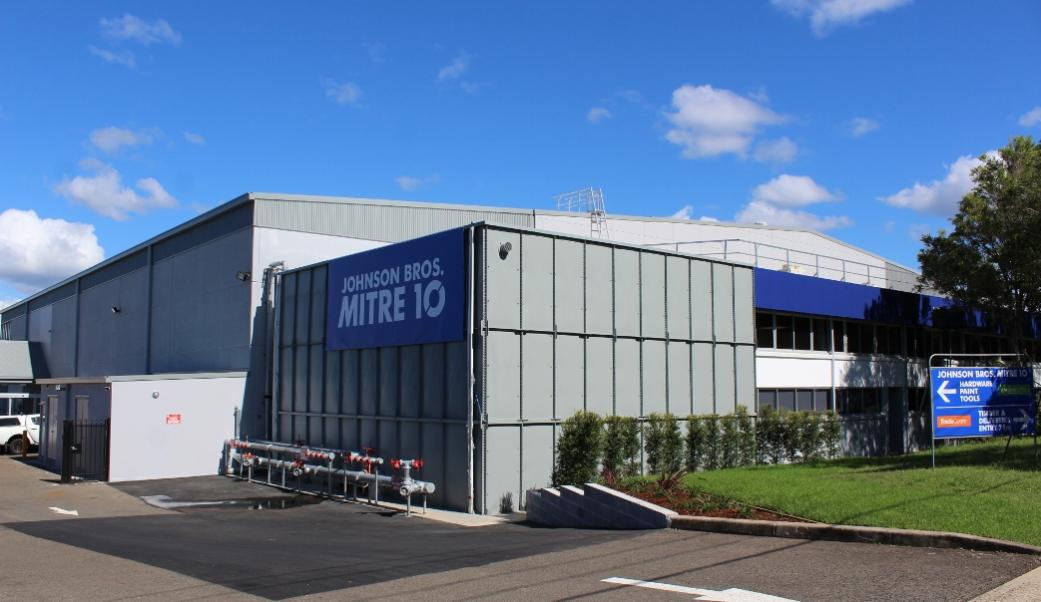 Products advice is available from the trained friendly staff at Narrabeen, Mona Vale and Avalon Johnson Brothers Mitre 10.
Click on logo to visit Johnson Brothers Mitre 10 website
Johnson Bros Mitre 10 - Avalon (02) 9918 3315
Johnson Bros Mitre 10 - Mona Vale (02) 9999 3340
JBH Timber & Building Supplies (02) 9999 0333
JBH Fencing & Landscape Supplies (02) 9970 6333
www.johnsonbros.com.au Online store: jbhmv.com.au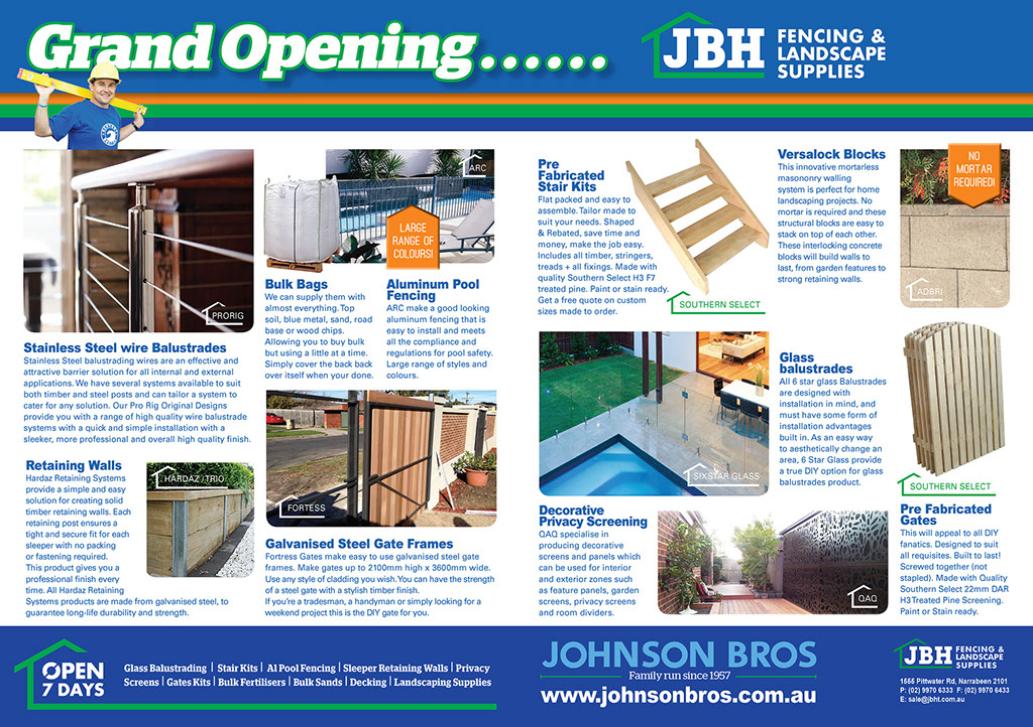 Important
All information and tips in this publication are of a general nature only and neither Johnson Brothers Mitre 10 or Pittwater Online News does not warrant the accuracy or completeness of the information and tips in this publication. This publication is not intended to be a substitute for expert advice.
Johnson Brothers Mitre 10
advises you to always consult an experienced and qualified person when undertaking jobs of this kind (including consulting a qualified tradesperson such as an electrician or plumber where relevant expert services are required).
You should also consider any safety precautions that may be necessary when undertaking the work described in this publication (including wearing any necessary safety equipment such as safety glasses, goggles or ear protectors or hard hats). The information and tips in this publication are provided on the basis that
Johnson Brothers Mitre 10
and
Pittwater Online News
excludes all liability for any loss or damage which is suffered or incurred (including, but not limited to, indirect and consequential loss or damage and whether or not such loss or damage could have been foreseen) for any personal injury or damage to property whatsoever resulting from the use of the information and tips in this publication.
Pittwater Online News and
Johnson Brothers Mitre 10
also advises there may be laws, regulations or by-laws with which you must comply when undertaking the work described in this publication. You should obtain all necessary permissions and permits from council and/or any other relevant statutory body or authority before carrying out any work. Major projects published in this publication always list these and/orlinks to where you may research what your own project requires to meet regulations.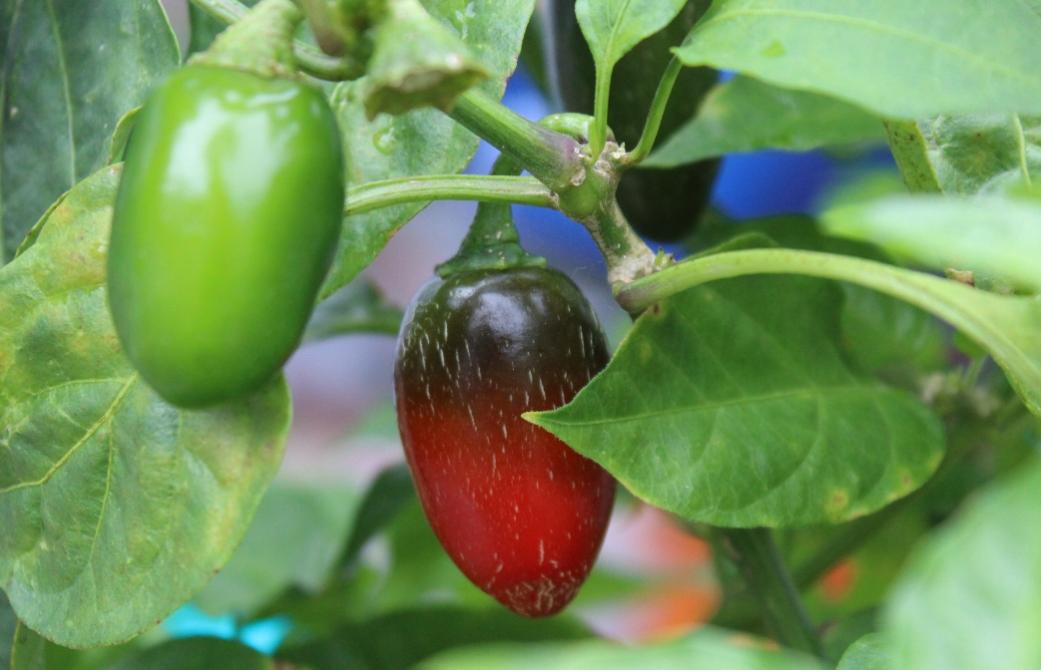 Copyright JBH Mitre 10, 2017. All Rights Reserved.