May 29 - June 4, 2022: Issue 540

Winter Draught Stops To Lessen Your Power Bill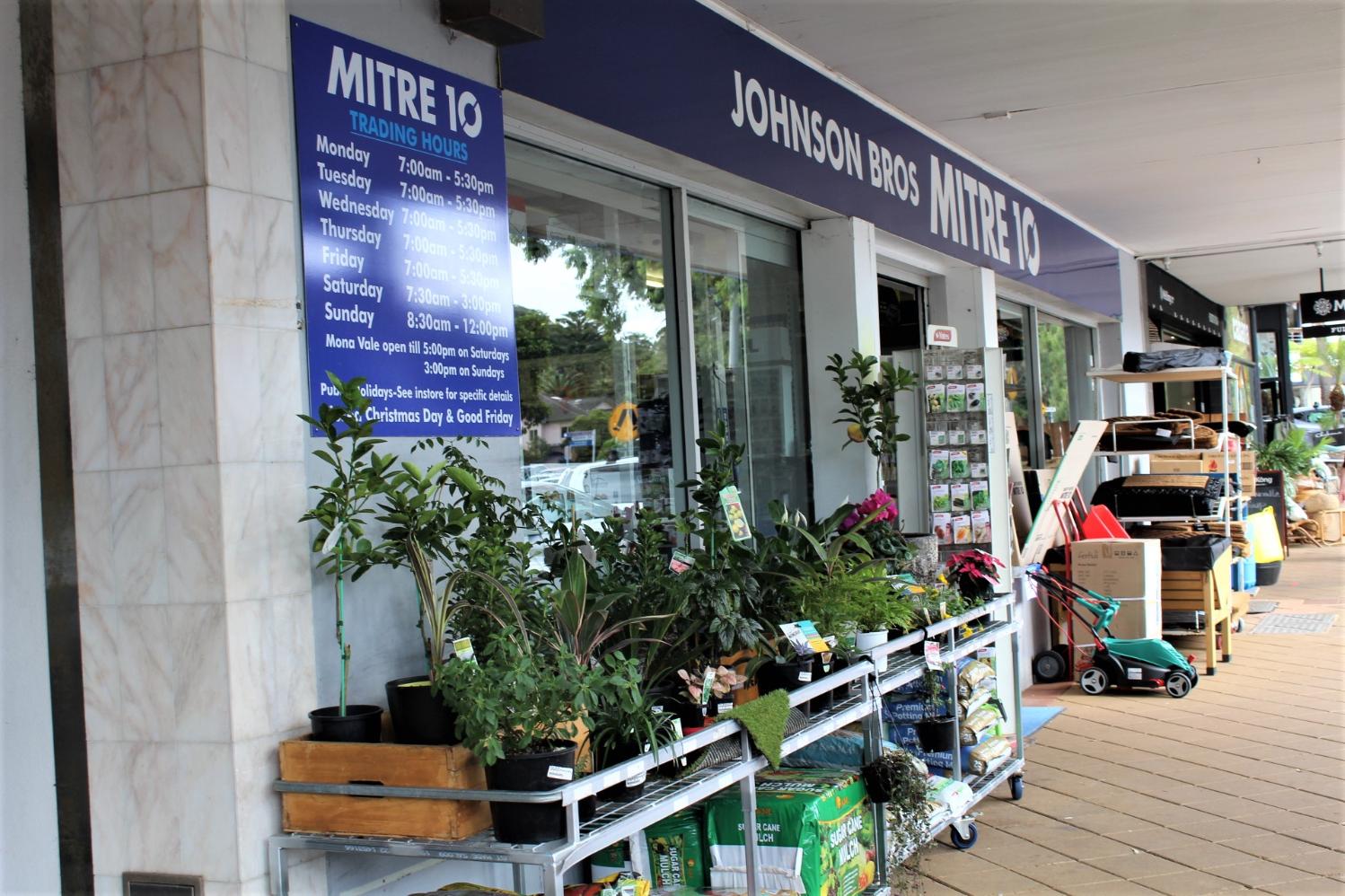 Johnson Brothers Mitre 10 at Avalon Parade, Avalon Beach
The Australian Energy Regulator (AER) has released its final determination for the 2022–23
Default Market Offer
(DMO) this week - statement in full below - which means for many of us our power bill during the cold time of year will go up.
To minimise the impact on your hating bill you can do simple things like choosing to heat only one or two of the most-used rooms in your home and use draught stoppers, put door seals along the base of these or install heavier curtains and blinds on all windows - through which a lot of heat can escape.
This Issue a few other tips and tricks to keep it toasty when the snow winds start to blow.
Cold weather, really cold weather, is when you notice every little draught that comes through all those little cracks. Not only can these cause dampness and rot to build up, they can also ensure you wake up with a sniffle, that becomes a cold, that becomes a flu when you'd rather be out and about, enjoying crystal winter weather. An open window for fresh air is a little different to finding yourself sitting in a draught, especially when night time temperatures can drop to 3 degrees. Recent studies have shown that draughts such as these can drive up your power bills from between 5-30%!, so it's worth spending a few hours attending to these chinks in your warm Winter armour so good health as well as extra dollars for Summer holidays are assured.
This week we provide a few tips and some information on products that can help fix those gaps and protect you and your children from draughts and cut down on the expensive bills that can result.
Ceilings – Insulation
Heat rises, so if you don't have ceiling insulation then much of the money you're spending running a heater, whether gas or electric, will be floating away. Installing insulation batts is also a plus in hot seasons as they can keep you cool too. Installing insulation batts is fairly easy and a relatively cheap way of keeping your home warm or cool – please ensure you read the instructions and wear garden grade gloves, not disposable plastic ones, and a filter mask and goggles when installing. Also ensure you have a well lit area if working in your ceiling so you may see clearly you are installing batts closely. If in doubt, seek the help of a trained professional to do this for you.
Floors
Apart from placing rugs on bare floors if you prefer slate or timber flooring there are a few options for keeping the draughts away from toasty feet. If you have pulled out old carpet and chosen to have bare floors for their appeal or because a family member has dust allergies, you may have gaps under doors where this carpet once ran. These gaps into other rooms will increase your power bill as, once again, the warmth is simply seeping into these areas from the main rooms that are being heated.
You could make door snakes, complete with googly eyes, but there are also a variety of what is called 'weather-strips' that you can buy and install fairly easily.
Windows - sealing
Having your window open an inch or two during winter for some fresh air is different to finding your windows are whistling at odd hours due to their seals deterioration. With old windows, the glazing putty may have grown brittle and fallen away, leaving the glass rattling in place. Double-hung sashes of wood windows can shrink with age and wear, letting in cold air. Even newer vinyl or aluminum windows may have worn-out gaskets and weather stripping.
Old window sashes shrink with age, leaving plenty of room for drafts. For a quick fix, apply rope caulk to any cracks. This soft, sticky stuff can be moulded to suit the gap — and removes easily at the end of the season.
Replace loose or missing glazing. The glazing putty that seals window panes can crack and fall out with time. Doing a great job of glazing takes practice, but even a mediocre job will do a lot to eliminate leaks.
1. Begin by removing all the old putty.
2. Detach the pane and add a bed of fresh putty.
3. Gently press the glass into the putty and add glazing points — small metal points that push into the sash to secure the pane; push points into place with a flat-bladed screwdriver.
4. Apply a long thin roll of putty and use a clean putty knife to smooth it in place.
Architraves around windows and doors are also a common source of draughts with huge gaps and cracks behind them. These are a quick and easy DIY job to fix - grab some gap filler rod and some caulk and seal these gaps.
A few other dollar and health saving tips – even during the cold months
If you don't require scalding water and heaps of steam – turning down your water heater's thermostat to 120 °F, 48.89 °C., will save water heating costs by 6% to 10%
Check heater Thermostat before leaving home – turn it down: if you have an oil heater/internal heating throughout your home, or even a model that affixes to a wall, check the temperature before you leave home and turn it down. The cat or dog may like the 'summer indoors' feel, but if your home is sealed properly it will retain some of the morning or evening warmth and as most households spend 50 to 70% of their energy budgets on heating and cooling, ensuring the heater is not running when nobody is there is going to cut down on this bill.
Blinds and curtains – are not just to make windows look attractive – heat goes out your panes of glass during Winter as much as it comes through during Summer – draw those curtains, close those blinds.
You could also think about changing some of the lighting around your home, especially that used outdoors during the shorter daylight hours, to solar. There are a range of easy to install options for the garden and for those motion detector lights we use when coming home during Winter.
Simply visit your local Johnson Brothers Mitre 10 Hardware store and talk to their friendly and trained staff about how you can reduce the loss of heat and rise of your power bills this Winter.
Australian Energy Regulator (

AER) Sets Energy Price Cap To Protect Consumers

The Australian Energy Regulator (AER) has released its final determination for the 2022–23 Default Market Offer (DMO).

The DMO is the safety-net price cap that ensures consumers are protected from unjustifiably high prices.




From 1 July 2022, the DMO prices in New South Wales, south-east Queensland and South Australia will increase for households (between 1.7% and 8.2% above inflation) and small businesses (0.2% and 13.5% above inflation), largely due to significant rises in wholesale electricity costs over the past year.




Since DMO 2021, wholesale costs for retailers have risen by 41.4% in New South Wales, by 49.5% in Queensland, and by 11.8% in South Australia, due to reductions in thermal generation resulting from unplanned outages and higher coal and gas prices, slowing of investment in new capacity, and increasingly 'peaky' demand (sharp highs and lows) driving up the cost of wholesale electricity contracts for retailers.




These wholesale market conditions have persisted since the AER's draft determination in February and have been compounded by the ongoing war in Ukraine, which has led to significant pressure on coal and gas prices globally; extreme weather in NSW and Queensland which has affected coal supplies and electricity demand; and further unplanned outages at multiple generators.




In New South Wales, increases in network costs for Essential Energy and Endeavour Energy have also pushed up retail prices in these distribution areas.




AER Chair Ms Clare Savage said this year's DMO determination was a particularly difficult decision as the regulator sought to balance the additional cost pressures on consumers with ensuring retailers could recover their rising wholesale and network costs.




"In setting these new DMO prices, we understand the significant impact they will have on some consumers who may already be struggling with cost of living pressures," Ms Savage said.




"We have given scrutiny to all factors affecting the DMO calculation and have set safety-net prices that reflect the current conditions and underlying costs to retailers.




"Setting the DMO is not about setting the lowest price. We are required to set a price that will allow retailers to recover their costs, earn a reasonable margin and support retailers to compete and offer better deals and products in a competitive retail environment. If a large number of retailers are unable to recover their costs and are forced to exit the market – as we have seen recently in the United Kingdom – that will add more cost to consumers," she said.




"Our safety net DMO price will continue to protect consumers from unjustifiably high prices and will continue to provide the reference point from which consumers can shop around for a better deal."




Reach out for support from your retailer

A default energy contract is usually referred to as a 'standing offer' contract. It has basic terms and conditions and is generally more expensive than the competitive deals retailers offer, known as a 'market offer'.

Ms Savage said with cost-of-living pressures increasing, it is especially important that customers engage with their retailers to ensure they are on the best energy plan for their individual circumstances.




The AER's dedicated price comparison website

Energy Made Easy

is designed to make it easier for consumers to take control of their power bills. By entering in a few basic details or uploading their bill, the site allows customers to see what other retailers are offering and find the best plan for them.




"Residential customers can currently save around $443 or 24% off their bill, and small businesses can save around $1,308 or 29% by switching," Ms Savage said.




And she urged any consumers in financial difficulty to reach out for support through payment plans and hardship programs that retailers must provide, and the AER enforces, under national energy retail rules.

"Any Australians struggling with their power bills should contact their energy provider as soon as possible to get help. Don't ignore the problem and hope it will go away. Contact your retailer to ensure you are getting any concessions or rebates you may be entitled to and agree a payment plan you can afford."




Residential customers on DMO by region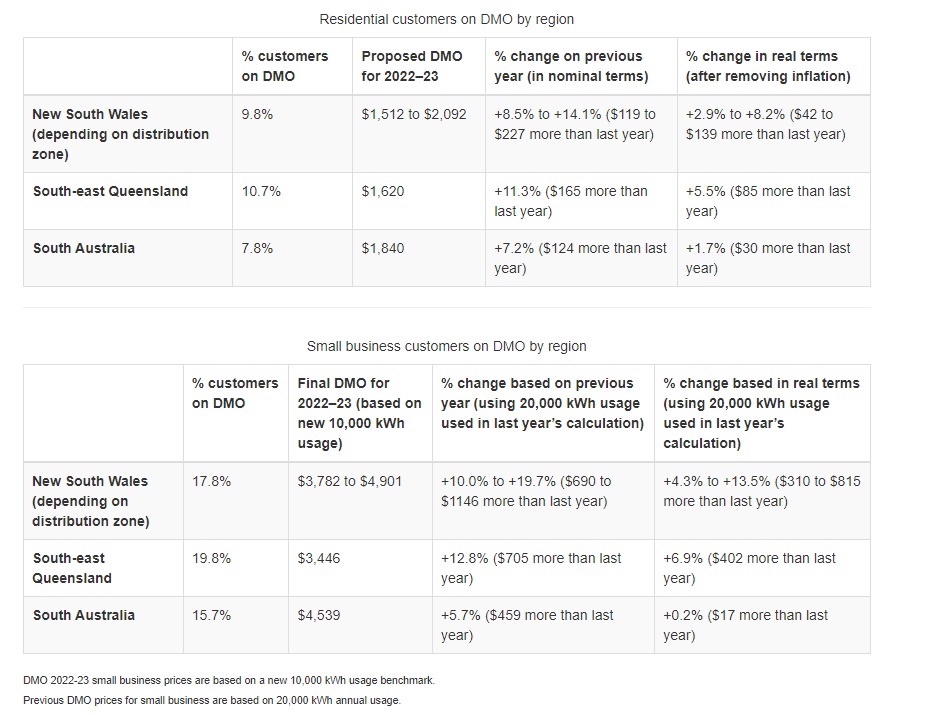 The DMO price cap is set each year by the AER to protect customers from unjustifiably high prices, while allowing retailers a sufficient margin to enable them to recover costs and offer new products and customer innovations to the market.
Households on the DMO make up around 10% of the total market, about 550,000 customers, as set out below in absolute and percentage terms by region:
New South Wales – 331,070 (9.8%)
South-east Queensland – 158,113 (10.7%)
South Australia – 62,198 (7.8%)
Small businesses on the DMO make up around 18%, about 90,000 customers:
New South Wales – 57,411 (17.8%)
South-east Queensland – 21,686 (19.8%)
South Australia – 13,631 (15.7%)
The DMO acts as a reference price on bills so all customers can easily compare plans with other retailers. It is designed to protect those customers who haven't negotiated a better deal from unjustifiably high prices.
Tools And Products From Johnson Brothers Mitre 10 To Help You Keep Your Home Warm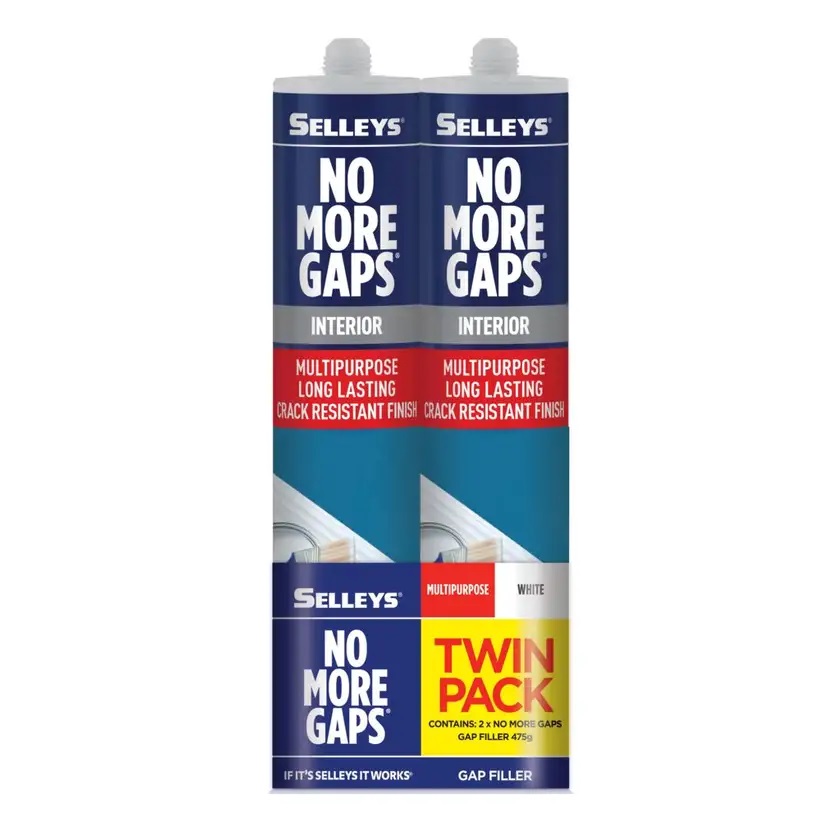 Selleys No More Gaps Interior Multipurpose Gap Filler Twin Pack 475g: $9.30
White, Superior adhesion to a broad range of surfaces, resulting in a lasting finish. A smooth flawless finish and minimal shrinkage.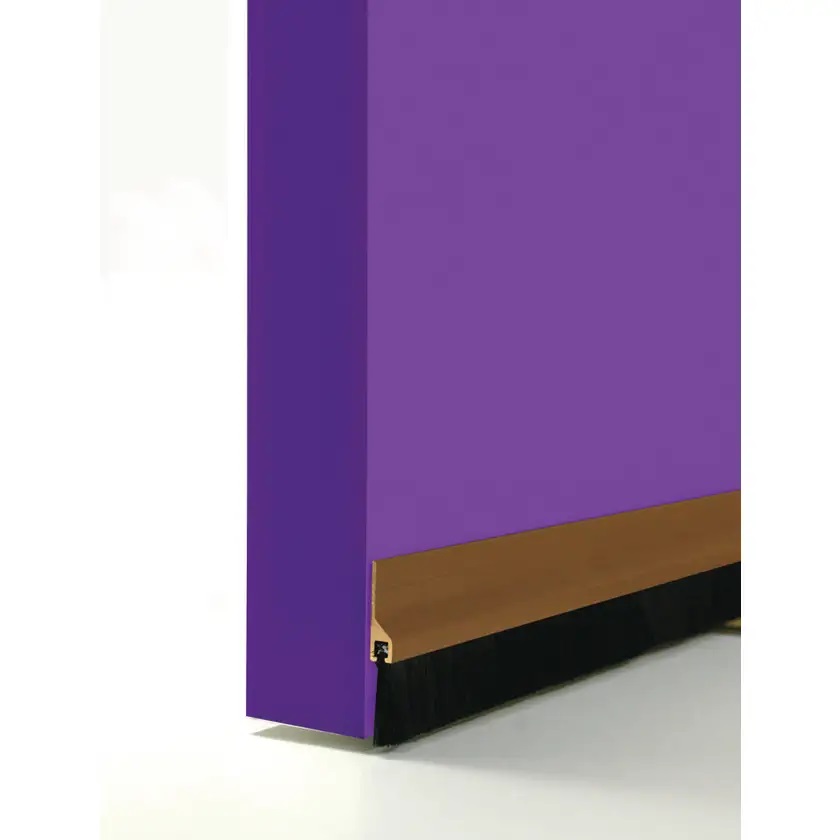 Cowdroy Anodised Brush Strip Door Seal Bronze: $23.60
An aluminium & brush strip bottom-of-door seal. Suits single & double hinged doors - inward and outward opening. Also suits sliding doors. Seals gaps up to 19mm. For doors up to 915mm wide.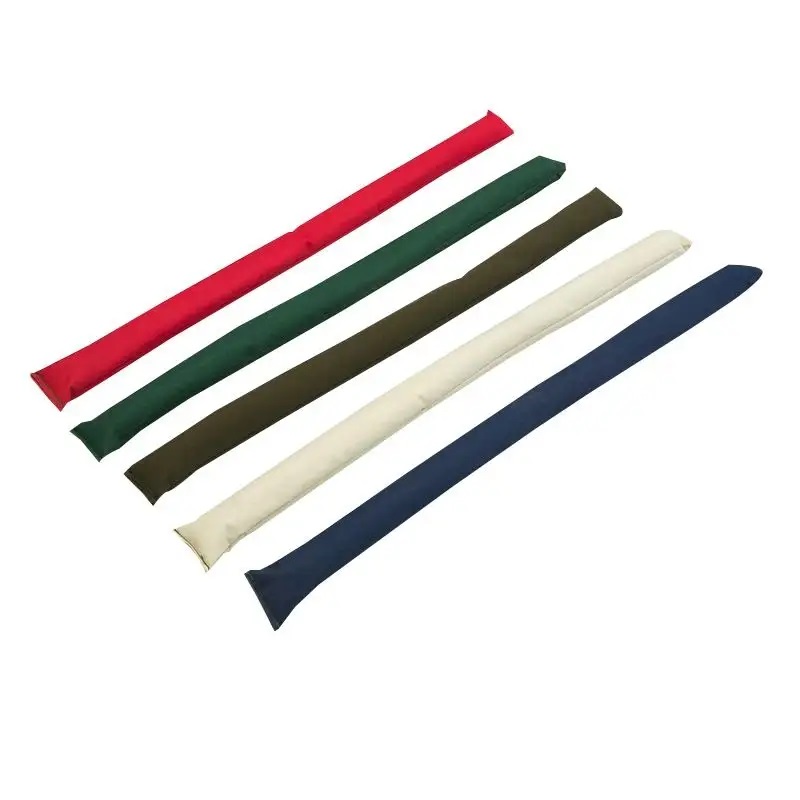 Romak Sausage Draught Stopper: $6.50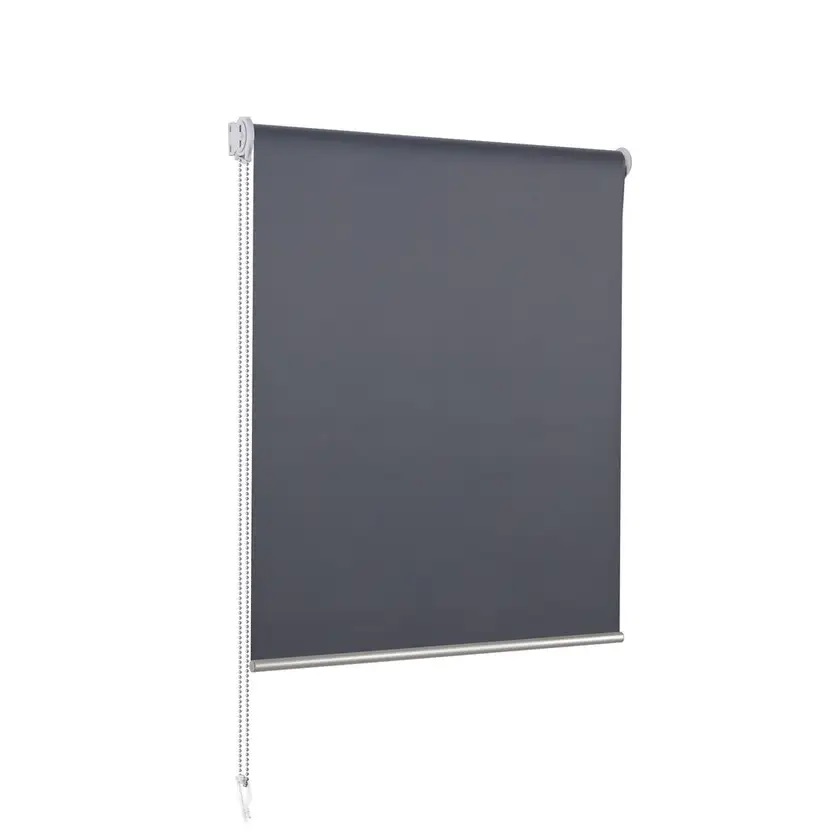 Studio Blind Blockout Roller Blind: From $49.00
Blockout fabric (total privacy, light control and energy saving). Heavy Duty metal brackets, chain & exposed aluminium bottom rail. Longer 2.4m drop (ideal for windows up to 2.4m tall). Includes all Fixtures & Fittings (ready to install).
VELUX Manual Blockout Blind: From $172.00
Manual operation (for in reach use only). Unique installation system allows for easy installation. Can be stopped at any position. Reduces heat an heat loss by approximately 40%.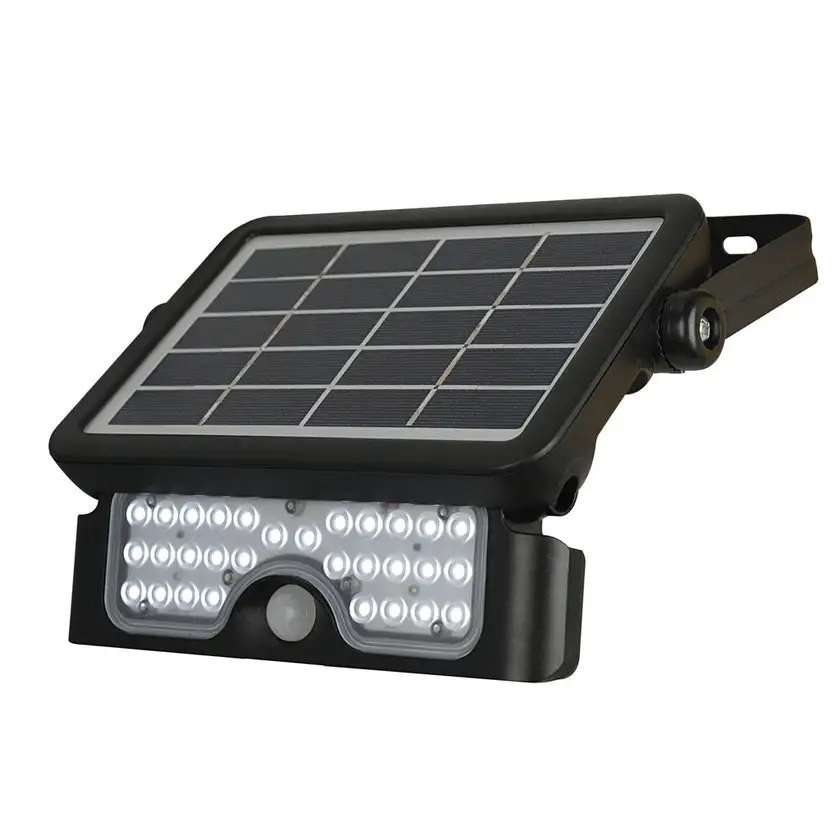 Mirabella 5W LED Solar Flood Light with Motion Sensor: $39.00
Bright solar light. Illuminate outdoors areas without wiring. Adjustable wall mount.
Mirabella Light Solar Path with LED Black Bollard: $7.50
Light up your garden or pathways with this modern black sleek solar bollard light.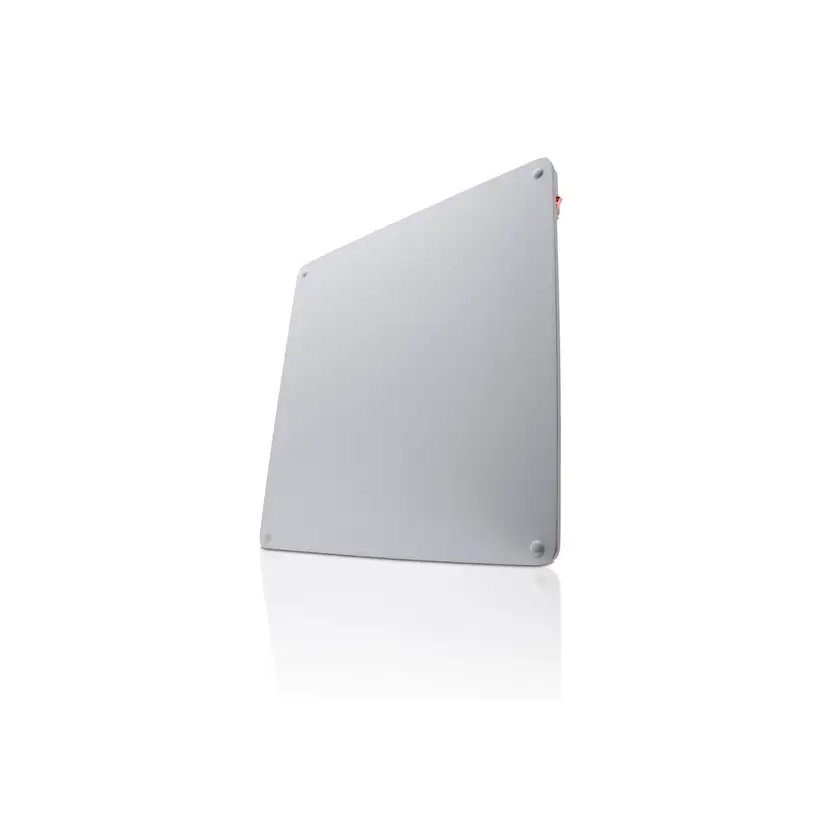 Goldair Ecosave Panel Heater: $69.00
Great for small to medium rooms. Wall-mounted. Paintable surface. Silent operation. Overheat protection. Dimensions are H60 x W60 x D3. Eco panel heaters use convection and radiant technology to draw cold air in and radiate warm air out, using less electricity than other room heaters. Wall mountable and light weight, they are easy to install and have a paintable surface to match any décor.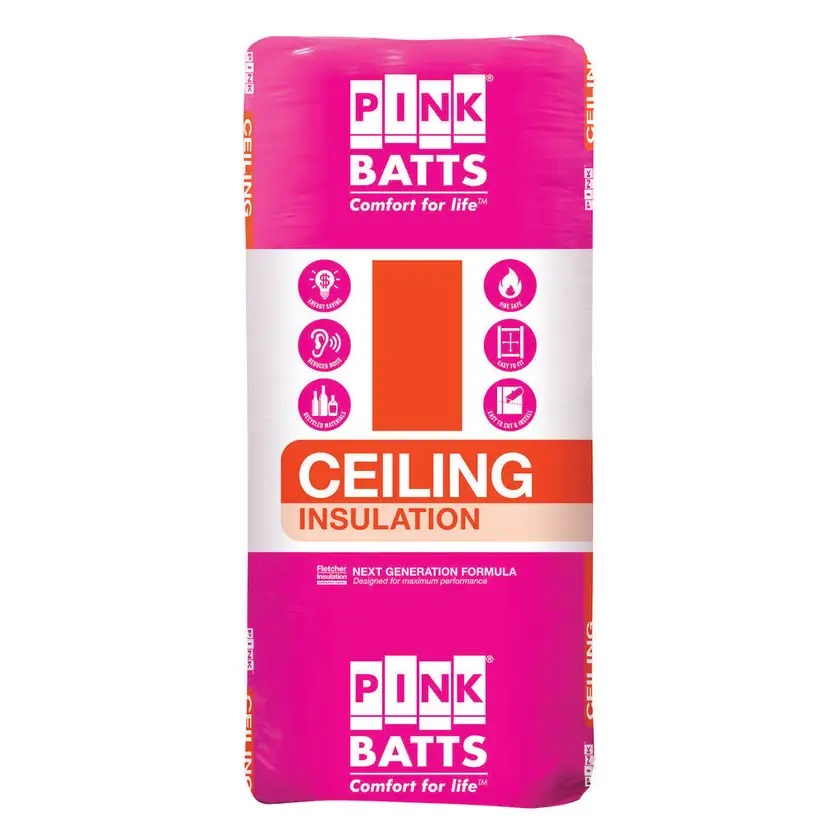 Pink Batts R4.1 Insulation Ceiling Batts L1160 x D195mm - 10 Pack: From $43.00
R4.1 Wall Batts. Qty per pack: 10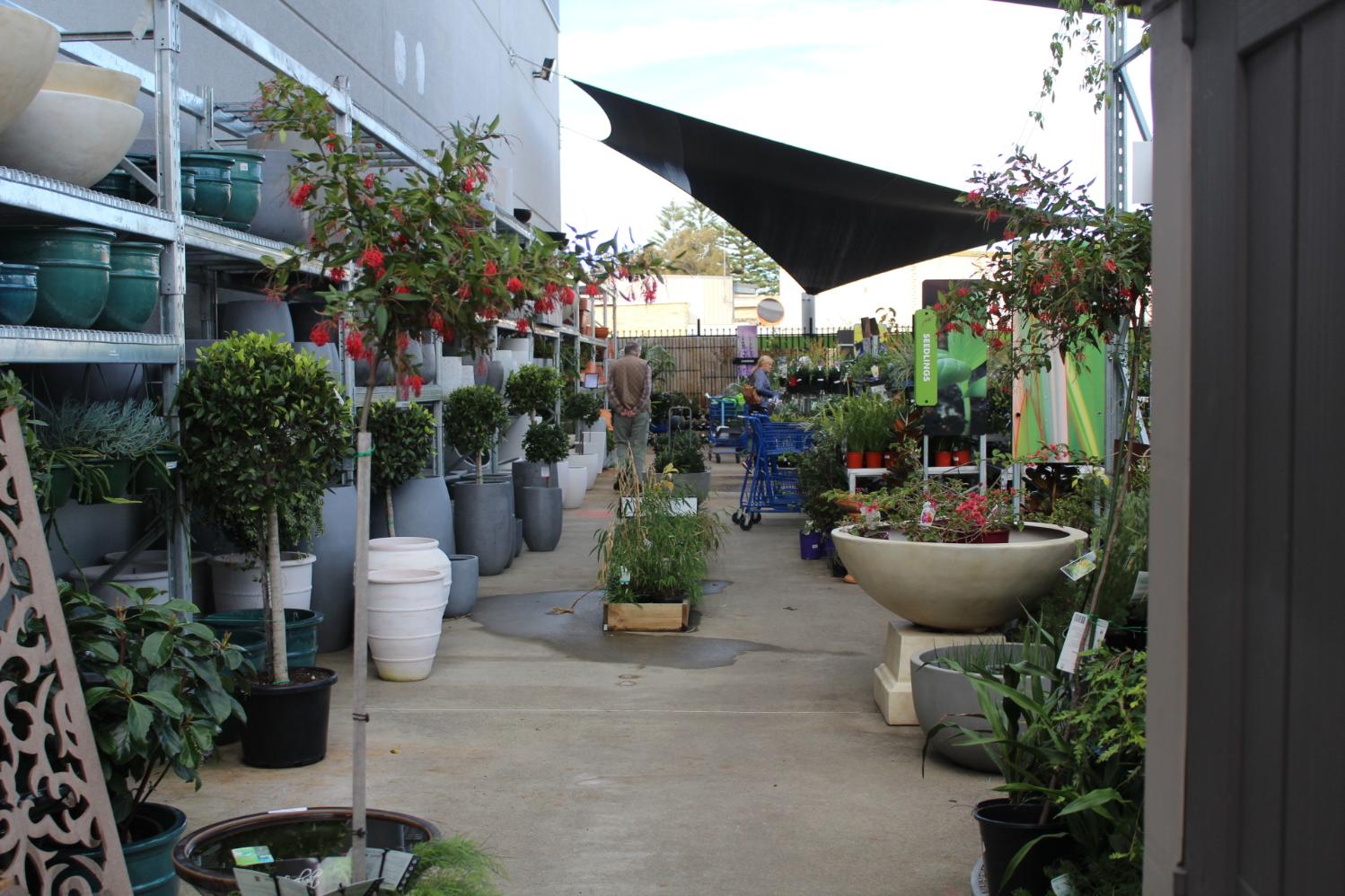 Johnson Brothers Mitre 10: Serving Our Community Since 1955
The Independent Hardware Group has awarded Johnson Bros Mona Vale the best in state at the IHG state awards and heads to the national finals on the Gold Coast in February 2022.
Congratulations to the store in Avalon Beach as well, which won best in village.
Johnson Brothers say; ''Thank you to all of our amazing staff and customers for being awesome!''
IHG is Australia's largest home improvement wholesaler supplying more than 1,500 stores nationwide. These stores cater to a broad range of Trade and DIY customers and range from large format warehouses to convenience operations and Trade centres, as well as frame and truss sites in two States.
Under the IHG network, there is a clear mandate to support the growth of Independents within the hardware sector in Australia by helping them to be 'The Best Store in Town'.
The culture of IHG is built on being a low cost and transparent business partner to members, with an unwavering commitment to protect and grow a sustainable independent hardware sector for the long term.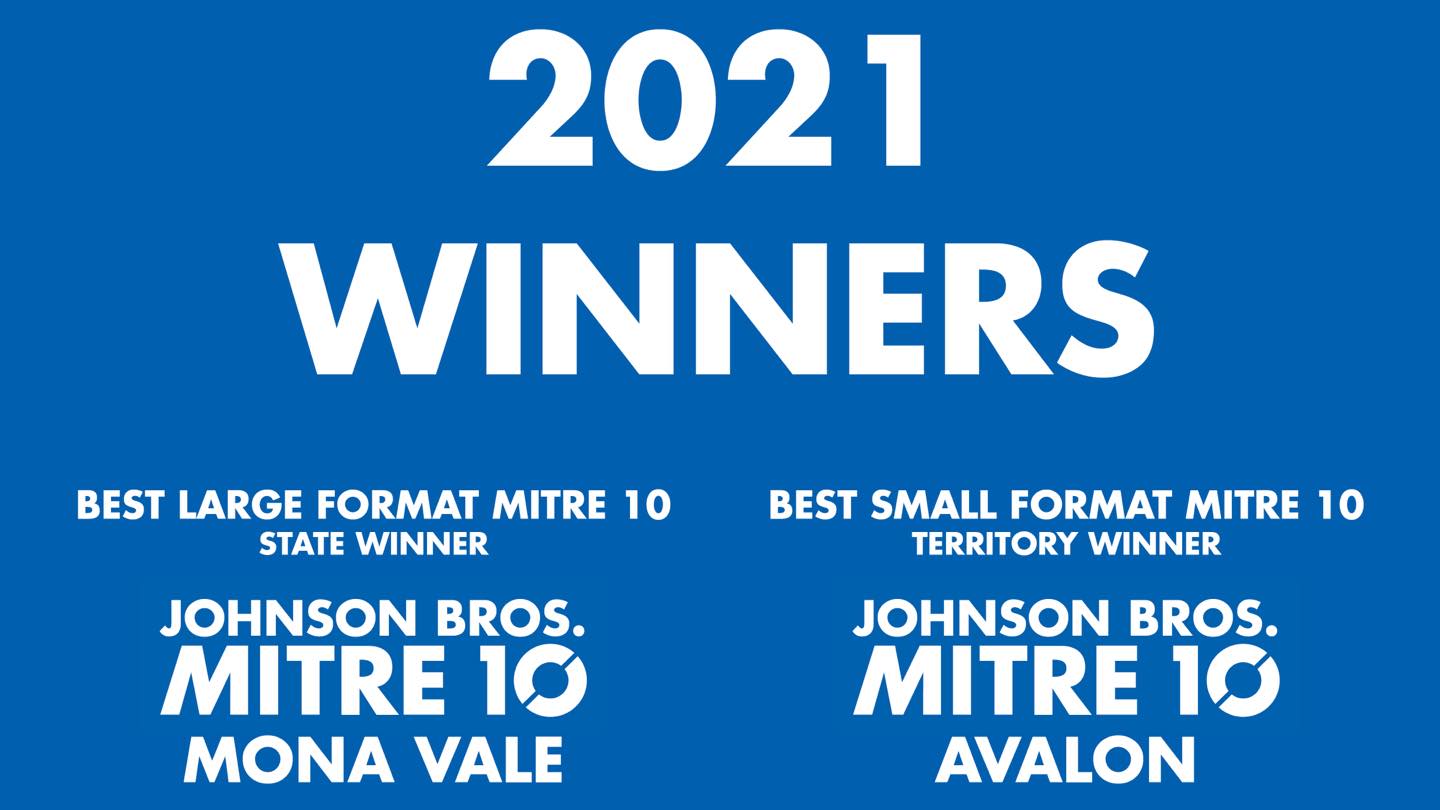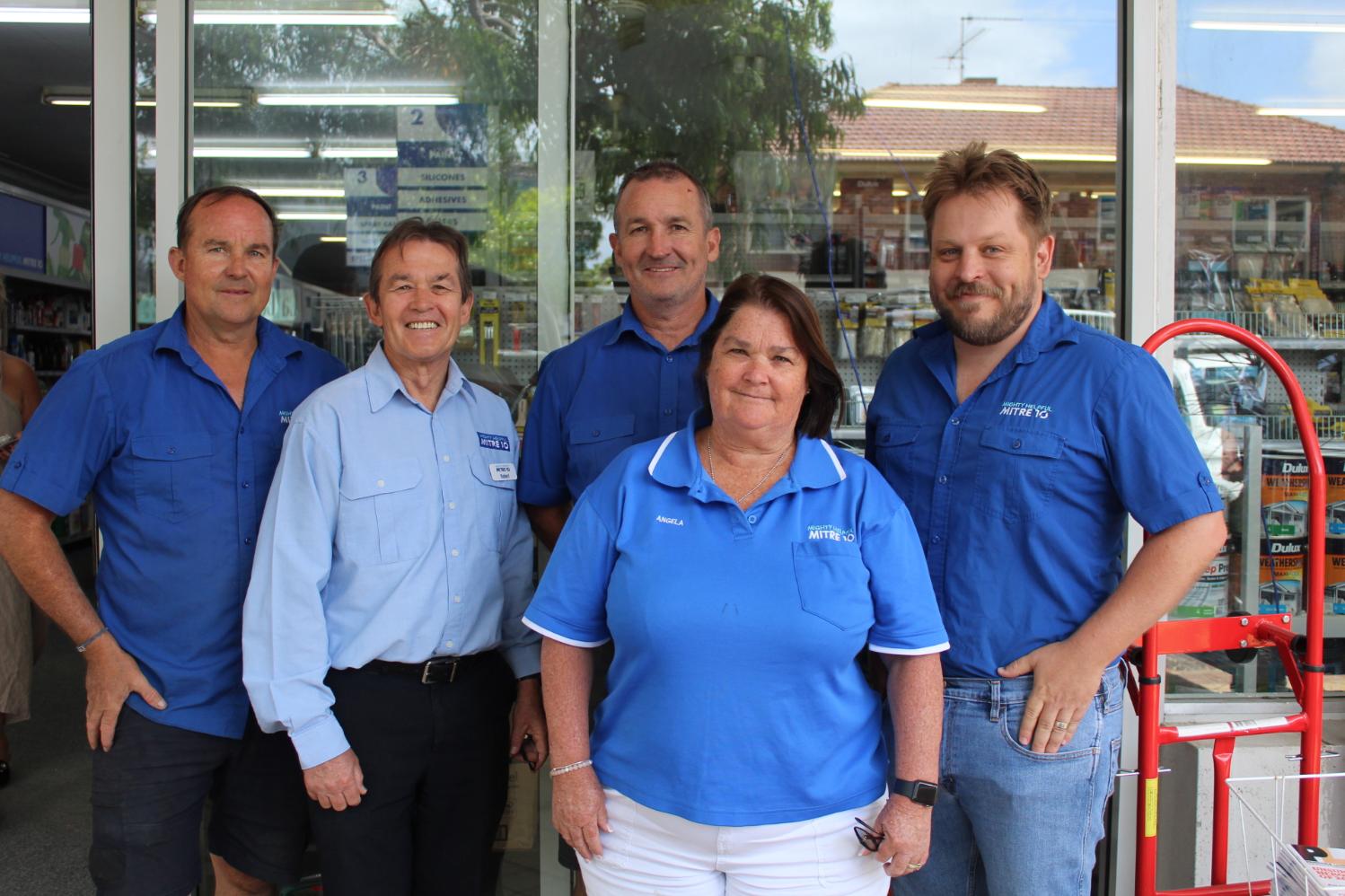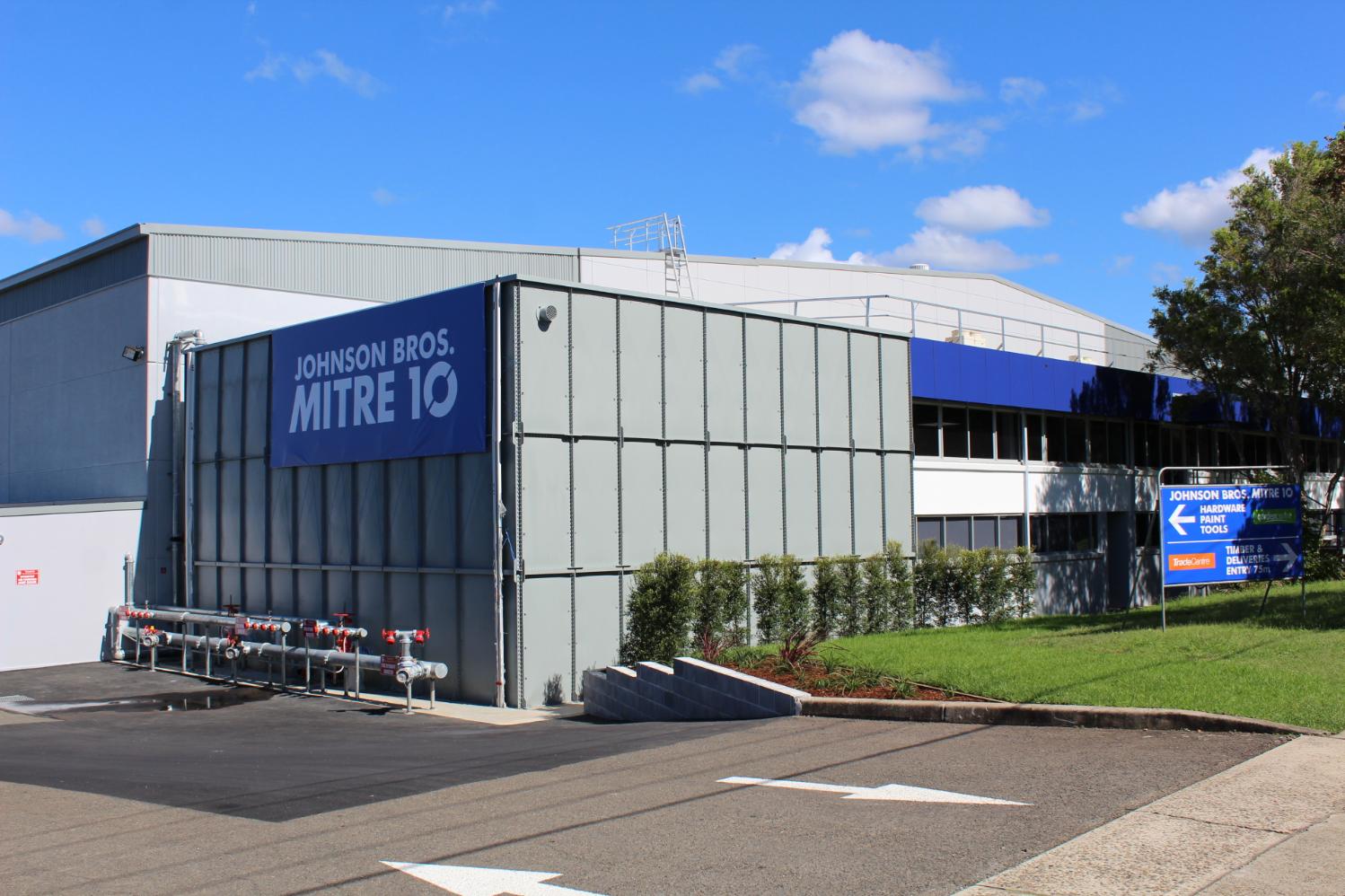 Johnson Bros Mitre 10 Is Open
We understand that this is a tough situation for everybody and implore the community to be supportive of each other.
Following the recent NSW Health advice, as a provider of hardware, garden supplies and building supplies, we're pleased to say that all Johnson Bros Mitre 10 stores, Harper Timber and Narrabeen Trade Centre are operating as per our usual hours.
We count ourselves fortunate to be considered essential and will work responsibly to serve the community to the best of our ability.
FREE Retail Deliveries.
Shop online 24/7 through mitre10.com.au and receive FREE delivery for all online retail orders over $100 and under $40kg or pick up in store with our Click 'n' Collect service.
We do remind customers that when instore to please adhere to the following: wear a mask, use the hand sanitiser provided, maintain social distancing, check in with the QR code.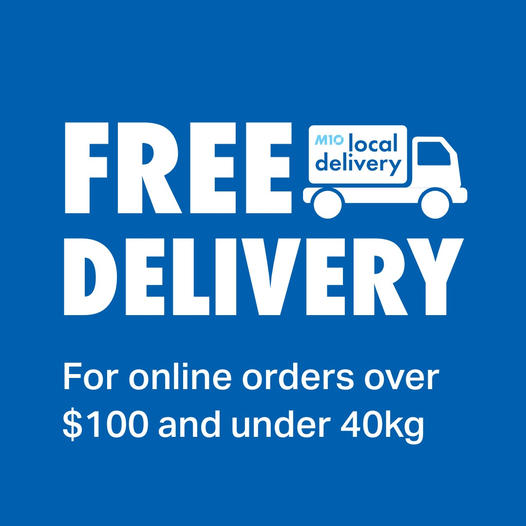 Johnson Brothers Mitre 10: Shop Online Options
Intending to keep our customers and staff safe, we present some additional ways for both our retail and trade customers to do business with us.
Trade and Retail Pick Up
Express Pick up Mona Vale
- Call Johnson Bros Mitre 10 Mona Vale, and we will pick & pack your order and have it ready for you to pick up in 2 hours. (Stocked Lines Only)
- Drive into our undercover Trade Drive-Thru area at 73 Bassett St Mona Vale, and your order will be ready for pick-up.
- Our team members will help you with your load and finalise payment/paperwork
Express Pick up Avalon
- Call Johnson Bros Mitre 10 Avalon, and we will pick & pack your order and have it ready for you to pick up in 2 hours. (Stocked Lines Only)
- Drive into our back lane off Bellevue Avenue, and your order will be ready for pick-up.
- Our team members will help you with your load and finalise payment/paperwork
Online Retail Stores Go Live
We've launched two eCommerce sites offering 2hr pick up in-store and flat rate delivery options on the northern beaches*.
Jbhmv.com.au (Mona Vale)
Jbhav.com.au (Avalon)
With the ability to leave the product on your doorstep, this provides an option of an entirely contactless transaction.
*Flat rate delivery is not available to trade sales, building supplies and trade quantities
** The stock availability is updated nightly, which may mean the stock is unavailable when the order is placed
Trade Delivery to Site
Maybe not new, but certainly worth a mention again!
We can get almost anything delivered quickly onto site!
As always ring the trade desk direct on 9999 0333 and let them know what you need!
Final Thought
Like everyone, we have found ourselves in a new and uncertain environment, but we're setting up (and digging in) for the long haul!
We want to acknowledge that the decision to retain over 120 staff and meet any future challenges head-on, could not have happened without the continued support you provide us as customers.
Thank you and stay safe,
The Johnson Family

JBH Design Centre
JBH Design Centre is a tool for builders and DIY'ers to assist in the fit out of houses. It has displays of kitchens, Bathrooms, Doors and Storage as well as knowledgeable staff to assist in making house fit out painless.
Visit: http://jbhdc.com.au/
On Facebook: https://www.facebook.com/design.centre.jbh/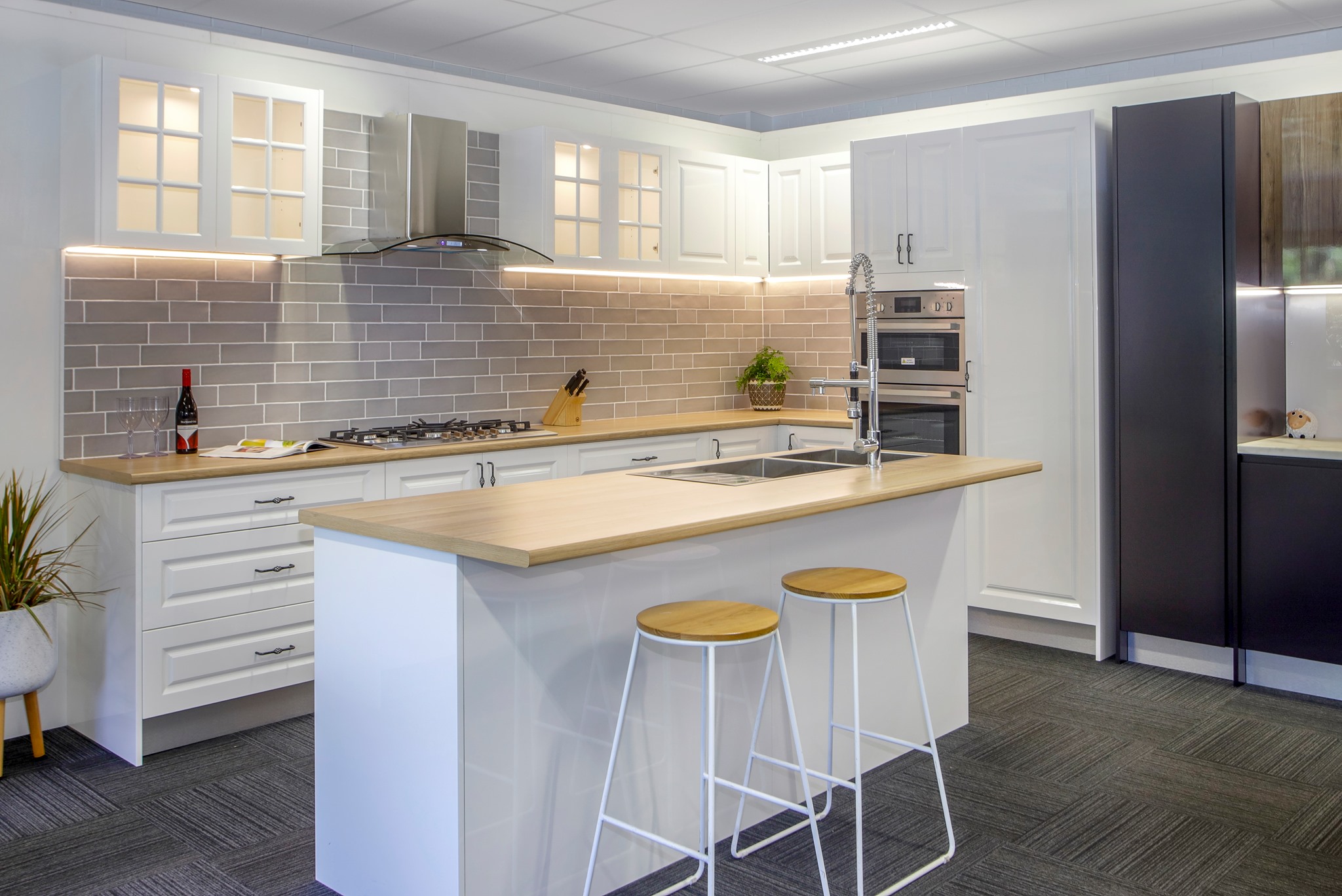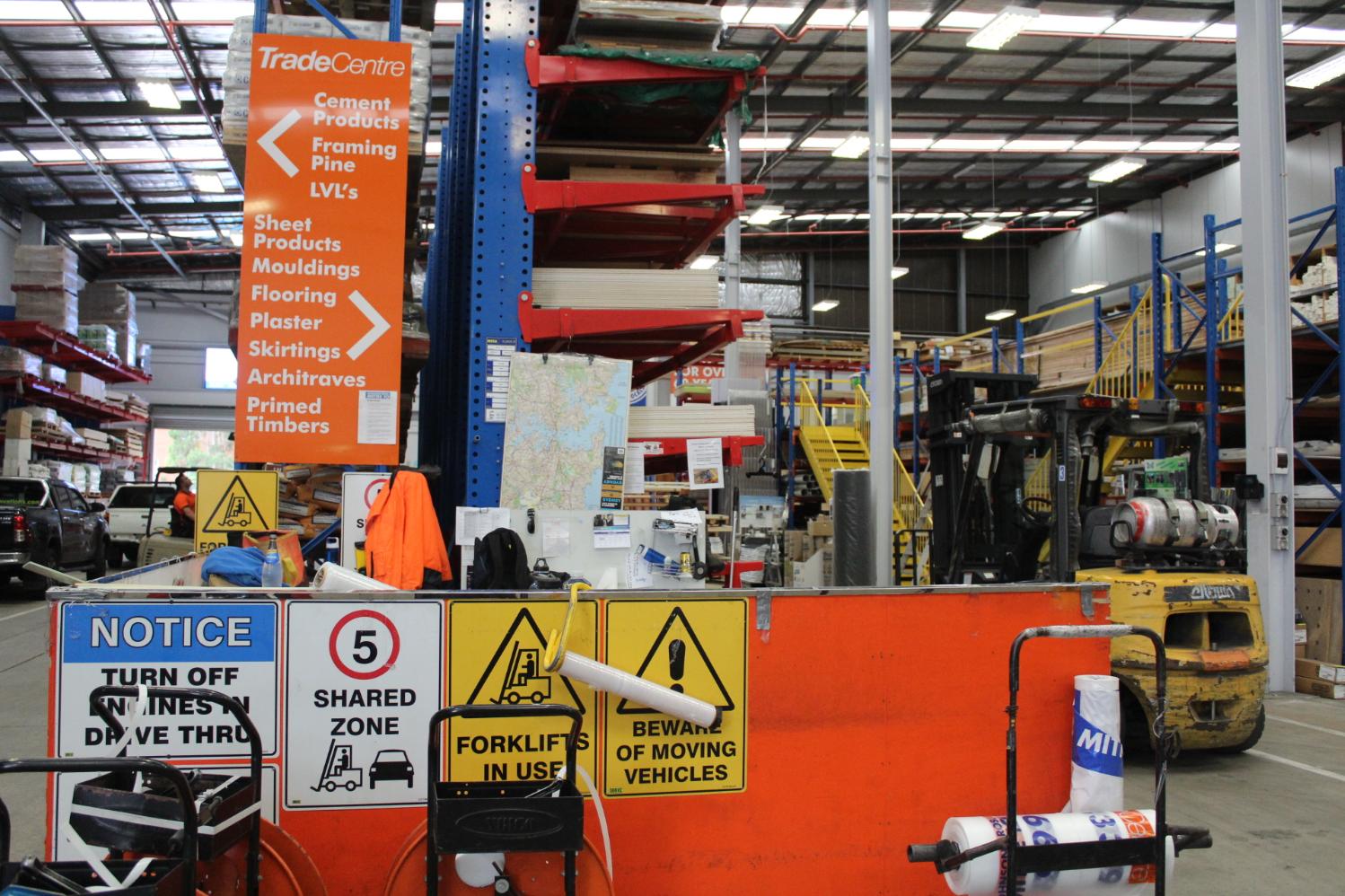 Johnson Brothers Mitre 10 Trade Centre at Mona Vale - everything you need under one roof.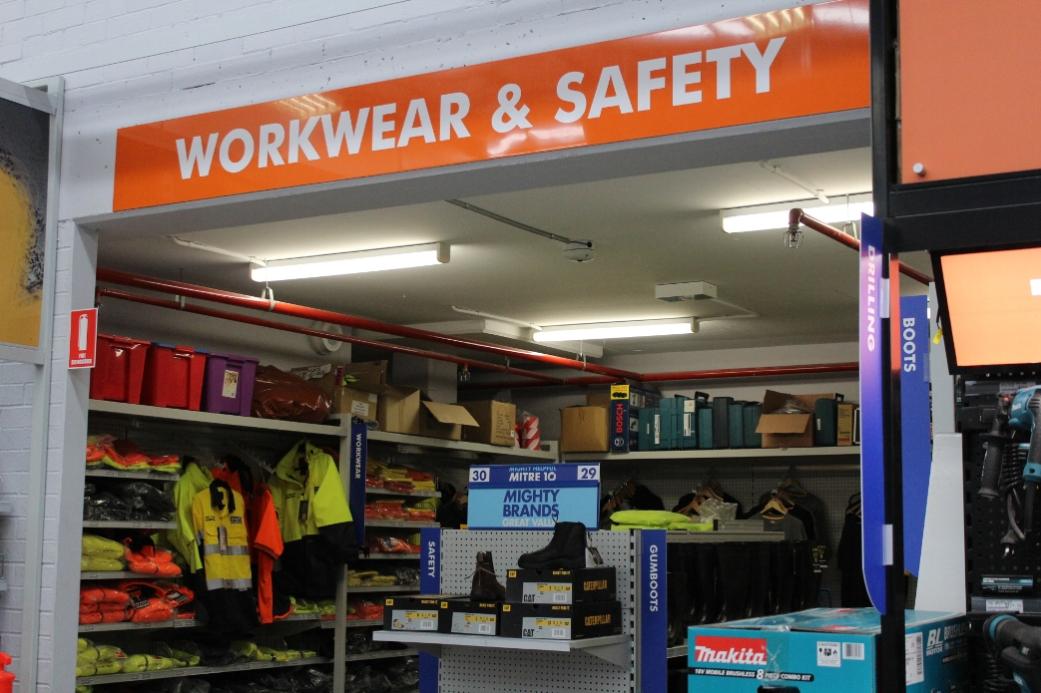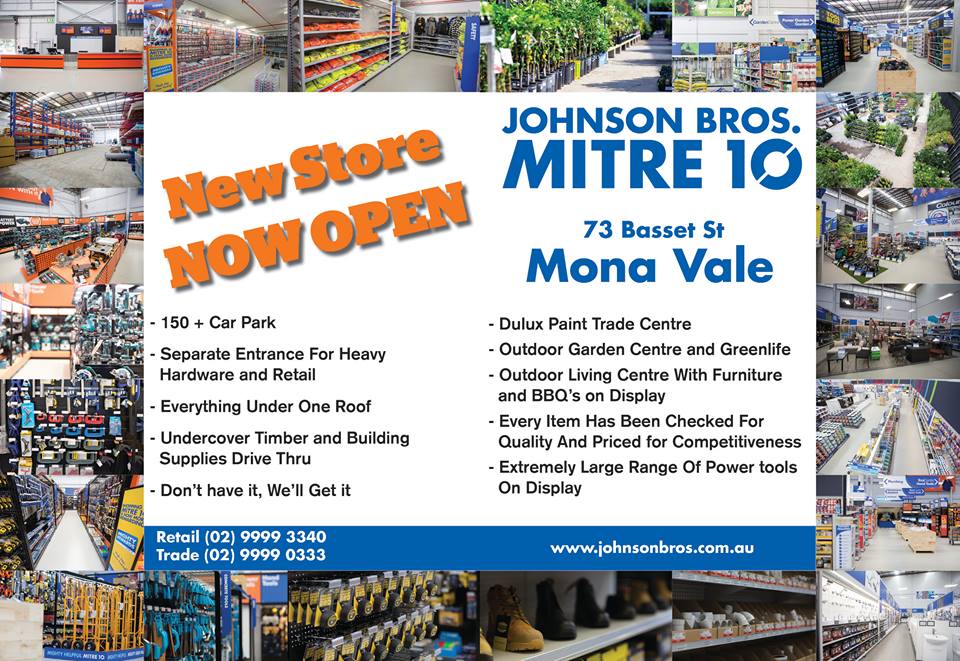 Johnson Brothers Mitre 10 New Store
73 Bassett Street
Mona Vale - Online Store: Jbhmv.Com.Au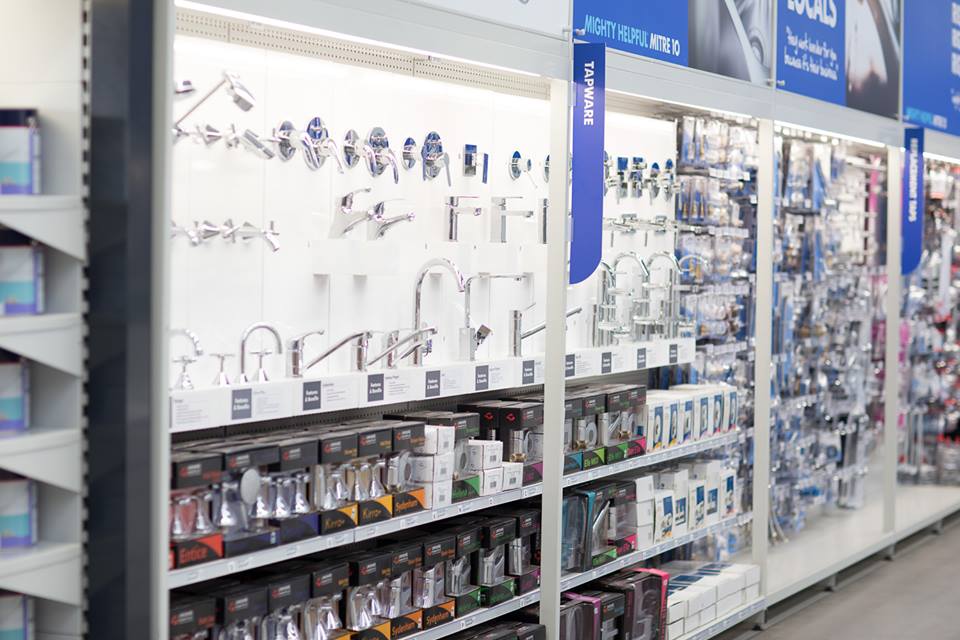 Products advice is available from the trained friendly staff at Narrabeen, Mona Vale and Avalon Johnson Brothers Mitre 10.
Click on logo to visit Johnson Brothers Mitre 10 website
Johnson Bros Mitre 10 - Avalon (02) 9918 3315
Johnson Bros Mitre 10 - Mona Vale (02) 9999 3340
JBH Timber & Building Supplies (02) 9999 0333
JBH Fencing & Landscape Supplies (02) 9970 6333
www.johnsonbros.com.au Online store: jbhmv.com.au

John, Bob and Robert Johnson, 2013 - photo by A J G.
Important
All information and tips in this publication are of a general nature only and neither Johnson Brothers Mitre 10 or Pittwater Online News does not warrant the accuracy or completeness of the information and tips in this publication. This publication is not intended to be a substitute for expert advice.
Johnson Brothers Mitre 10
advises you to always consult an experienced and qualified person when undertaking jobs of this kind (including consulting a qualified tradesperson such as an electrician or plumber where relevant expert services are required).
You should also consider any safety precautions that may be necessary when undertaking the work described in this publication (including wearing any necessary safety equipment such as safety glasses, goggles or ear protectors or hard hats). The information and tips in this publication are provided on the basis that
Johnson Brothers Mitre 10
and
Pittwater Online News
excludes all liability for any loss or damage which is suffered or incurred (including, but not limited to, indirect and consequential loss or damage and whether or not such loss or damage could have been foreseen) for any personal injury or damage to property whatsoever resulting from the use of the information and tips in this publication.
Pittwater Online News and
Johnson Brothers Mitre 10
also advises there may be laws, regulations or by-laws with which you must comply when undertaking the work described in this publication. You should obtain all necessary permissions and permits from council and/or any other relevant statutory body or authority before carrying out any work. Major projects published in this publication always list these and/orlinks to where you may research what your own project requires to meet regulations.