October 20 - 26, 2013: Issue 133
How to recycle your Garden Trampoline into a Swing Bed courtesy Atlantic Trampolines
If your trampoline is damaged beyond economic repair or the children have grown out of it, you might have some imaginative ways to recycle the trampoline and the parts that are undamaged into an air embraced outdoors Swing Bed for this Summer. These photos show an innovative idea which makes use of the trampoline frame ring, the trampoline bounce mat and trampoline springs. The trampoline frame has been covered in soft padding or restrung with air inviting macrame or the whole trampoline mat is covered with a sheet. The frame is suspended from the ceiling by strong rope to make a large suspended swinging bed or relaxation area.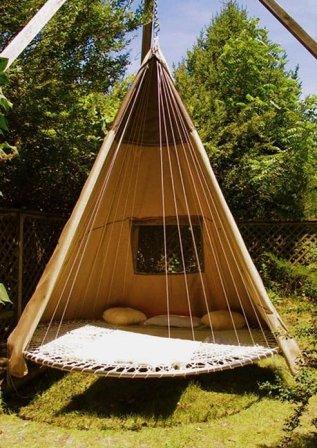 Suspended Swinging Trampoline Bed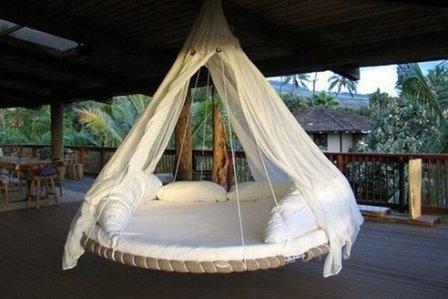 Trampoline frame used to create a swinging bed
In our experience some extra strengthening may be required to the trampoline frame to keep it perfectly flat when suspended in this way. We would suggest if you want to try this yourself do some tests before you start to cover the frame in padding. Rather than tie the suspension ropes to the frame try passing them underneath the trampoline mat and up the opposite side. This has the added benefit that it will provide more support to the centre of the trampoline mat and prevent it sagging in the middle. Also, you will need to ensure the suspension ropes are strong enough to carry the greatest potential load and of course take great care to make sure the ceiling beams are capable of supporting the weight.
We suggest you contact your local Johnson Brothers Hardware store at either Mona Vale or Avalon to discuss with their friendly trained safe what ropes, framing materials and hooks you may need to ensure your trampoline doesn't end up as landfill but gives you the best seat in the house to catch this year's Summer breezes.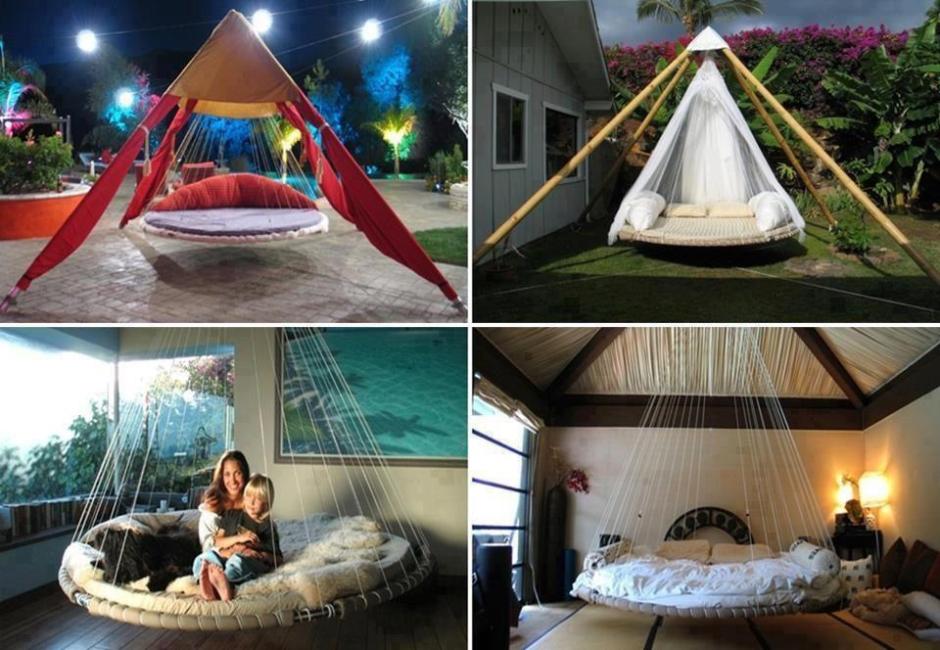 Products and further friendly advice available at Mona Vale and Avalon Johnson Brothers Mitre 10.
Copyright JBH Mitre 10, 2013. All Rights Reserved .