November 15 - 21, 2020: Issue 474

BBQ Season: some tips to keep your New or Old BBQ Clean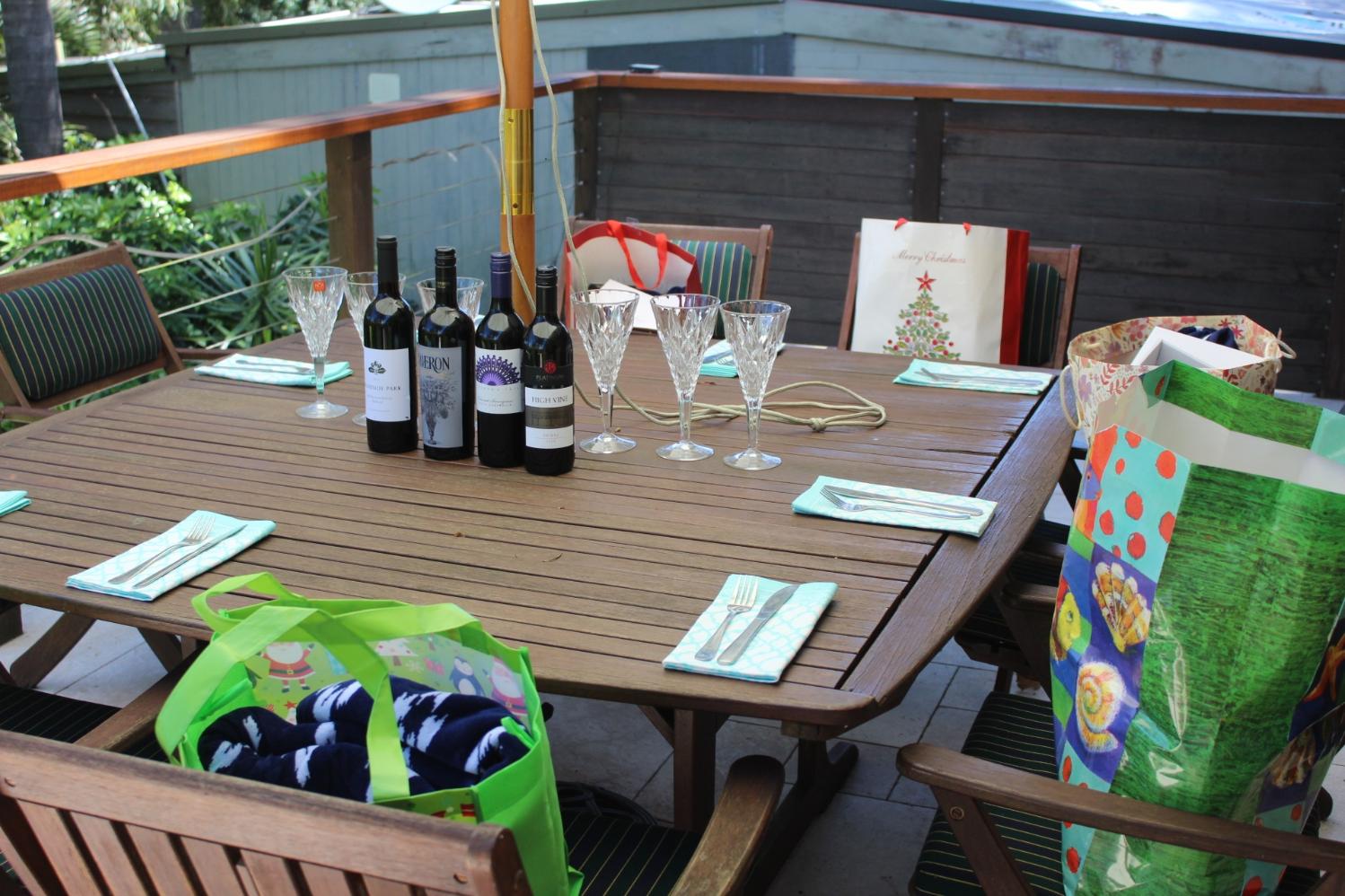 As the weather starts to warm we're outside and enjoying the wonderful fresh air - it's BBQ Season in Pittwater!
With the catching up with friends and relatives comes that popular Aussie pastime, wherein you will see groups of male Australians gathering around the BBQ to offer helpful advice to their host in the many ways you can sear a few sausages towards the charcoal side (medium to well done) or ensure he remains hydrated with thoughtful reallocations of beer or some other cold liquid refreshment.
However, before the crew arrives, it's important to ensure you have kept up the cleaning and maintaining of your barbecue so it gets you through the hours of entertaining that will come over the next few months. Following some simple procedures and spending a little time to clean your BBQ with each use will save you laborious cleaning in the long run, and it'll make sure your BBQ is in tip top condition each time you go to use it. This Issue a few tips to keep the flavour in and the BBQ clean - from new ones to annual checks and how to do those.
How to prepare your barbecue for first use
You've just set up your brand new BBQ and now you're ready to fire it up for the first time. Before you jump to it to grill your snags and steaks, it's important to take a look at the manufacturer's instructions. It'll often list some requirements for preparing your BBQ for that first use. These requirements will often ask you to:
Remove the protective coating on the hotplates. This coating is to protect them from rusting during transport and storage.
Wash the hotplates in warm soapy water and dry them thoroughly.
Season the hotplates. Some manufacturers recommend seasoning the hotplates by coating them with vegetable oil and turning on all burners on medium-high heat for about 20 minutes.
How to clean your barbecue after each use
When you're busy entertaining, it can be tempting to just turn off the BBQ and enjoy your sizzling hot meat or charcoaled veggies with a big dollop of hummus, promising yourself you will return to clean it after grilling some lovely fresh pineapple for dessert. Those of you who have been long-term BBQers will know that when you eventually get back to the BBQ you'll spend twice as long getting it clean as what was a bit soft going towards setting lava prior to sitting down has now solidified and refuses to release its embrace of that grill.
So, remember, it's always best to clean the BBQ while it's still warm. Use a damp cloth for those non-stick varieties or quickly scrape down the BBQ with a non-scratch scrubber while it's warm and easier to scrape. Then, place a stainless steel bowl of water in the BBQ, turn the burner to low, close the hood and now you can walk away to enjoy your meal. Now, here's the important part – don't forget to return once you've finished eating. The steam created will have made it easy to wipe under the hood, hotplates and side panels with a paper towel.
Some other tips:
Don't wash the hotplate in an attempt to make it look like new. Leaving the fat/grease from the previous cook will protect your hotplate from rust. Simply scrape food particles and excess oil from the hotplate. You can even wipe over with a paper towel but don't remove all the oil.
If you must see the BBQ sparkly clean, remember you'll to re-season the hotplates with oil to protect them from rust.
If you live near the ocean your cast iron hotplates will be more prone to rusting. Getting a BBQ with stainless steel or enamel hotplates will mean you have it for a long time.
Check the drip tray regularly and remember to remove and replace the foil and fat absorbent material.
Cleaning the outside of your BBQ
Keeping the outside of your BBQ clean is important too. An exterior with an enamel coating will be much easier to wipe over and keep clean. A stainless steel exterior can be difficult to clean and more prone to rusting and tea staining (a brown discolouration that appears where the surface is hottest, like inside the hood), despite how well you protect it from the elements. Here are our tips:
Clean stainless steel exteriors with hot water and vinegar or a stainless steel cleaner.
Reduce tea staining by washing regularly with warm soapy water or a stainless steel cleaner.
Keep your BBQ under cover away from the elements.
Use a BBQ cover.
For fat splatters and fingerprints, use an all-purpose cleaner or warm soapy water.
For the side tables, hood and warming rack, clean with a sponge and warm soapy water or an all-purpose spray. Do not use an oven cleaner.
Tips to minimise mess
If you're cooking a roast or marinated meats use one of those foil baking trays to minimise mess.
When cooking fish, seafood or other delicate foods, cook them in foil pouches.
Teflon-coated sheets are another option, these come in various sizes, will cover your hotplates and can be cleaned in the sink after use.
If you're cooking meat you only need to lightly coat the meat itself in oil before cooking. There is no need to oil the whole hotplate.
How to give your barbecue a yearly clean
It's a good idea to give your BBQ a good clean and service once a year. The steps to doing this yourself are:
Remove all parts inside the BBQ.
Disconnect the gas supply and any electrical connections.
Clean the hotplates, char grill plates, flame diffusers and warmer racks by placing all parts in a tub of warm soapy water. Alternatively, you can use a BBQ cleaner.
Dry all parts thoroughly; coat them with cooking oil and burn off if necessary.
Stainless steel parts can be soaked in warm water and laundry powder for an hour before scrubbing with a scourer. Rinse and dry thoroughly.
You can use a pressure cleaner, but care needs to be taken to avoid burners and gas connection areas. You will also get better results if you use a degreaser first.
Leave the BBQ to dry thoroughly in the sun before assembling it again.
Once assembled and the gas is connected, turn on the BBQ for 15 minutes and season the hotplates as recommended in the manufacturer's instructions.
If that's all too hard there are some mobile services that'll come out to provide servicing, maintenance, cleaning and any repairs.
It's also a great idea to get the gas bottle checked prior to use for the first time this BBQ Season - safety first - always.
Happy Barbecuing!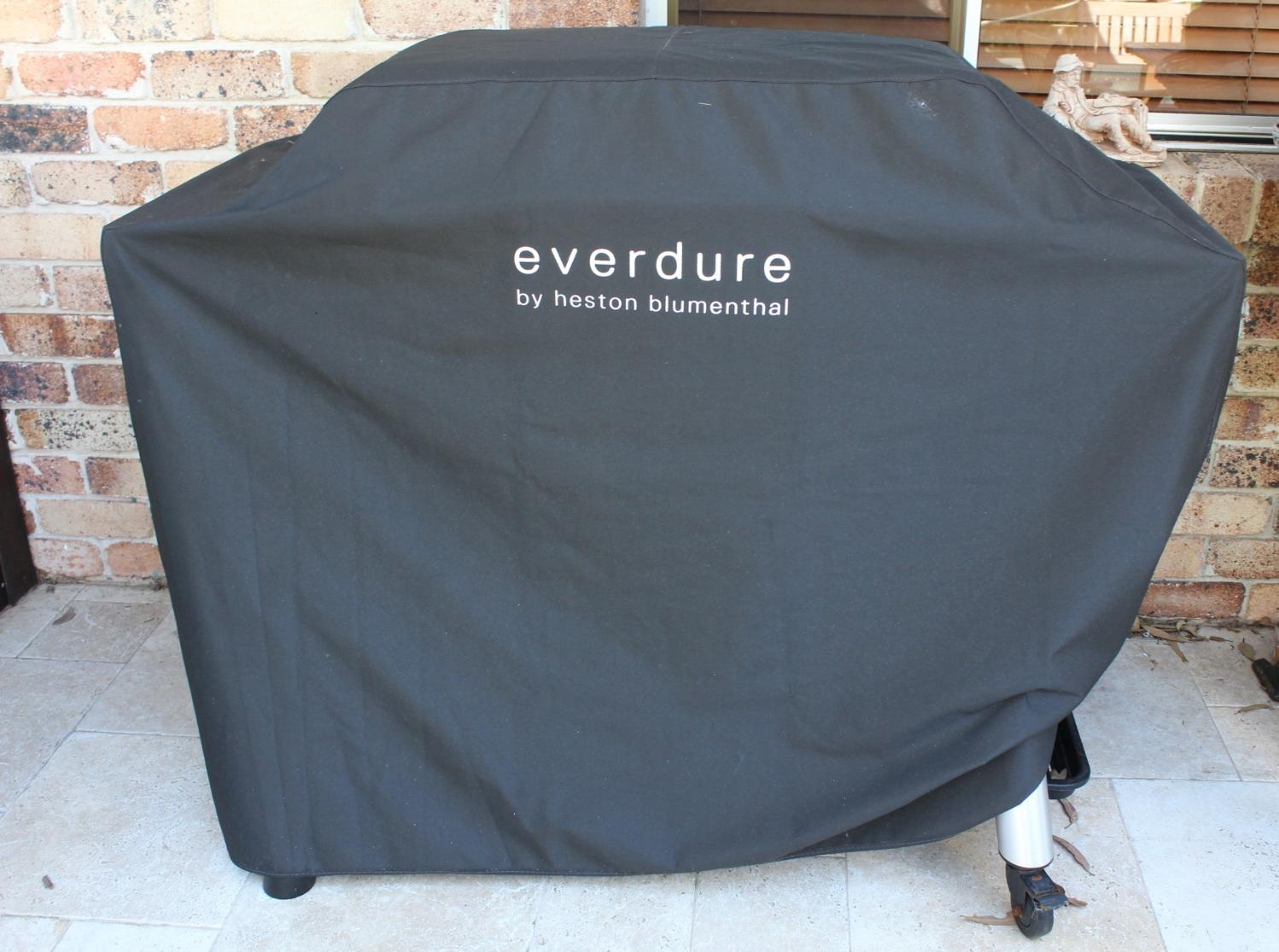 Great Specials From Johnson Brothers Mitre 10 Gear Up For Christmas Catalogue - Read It Online Here - Hundreds Of On Sale Items Until December 6th 2020 - A Selection: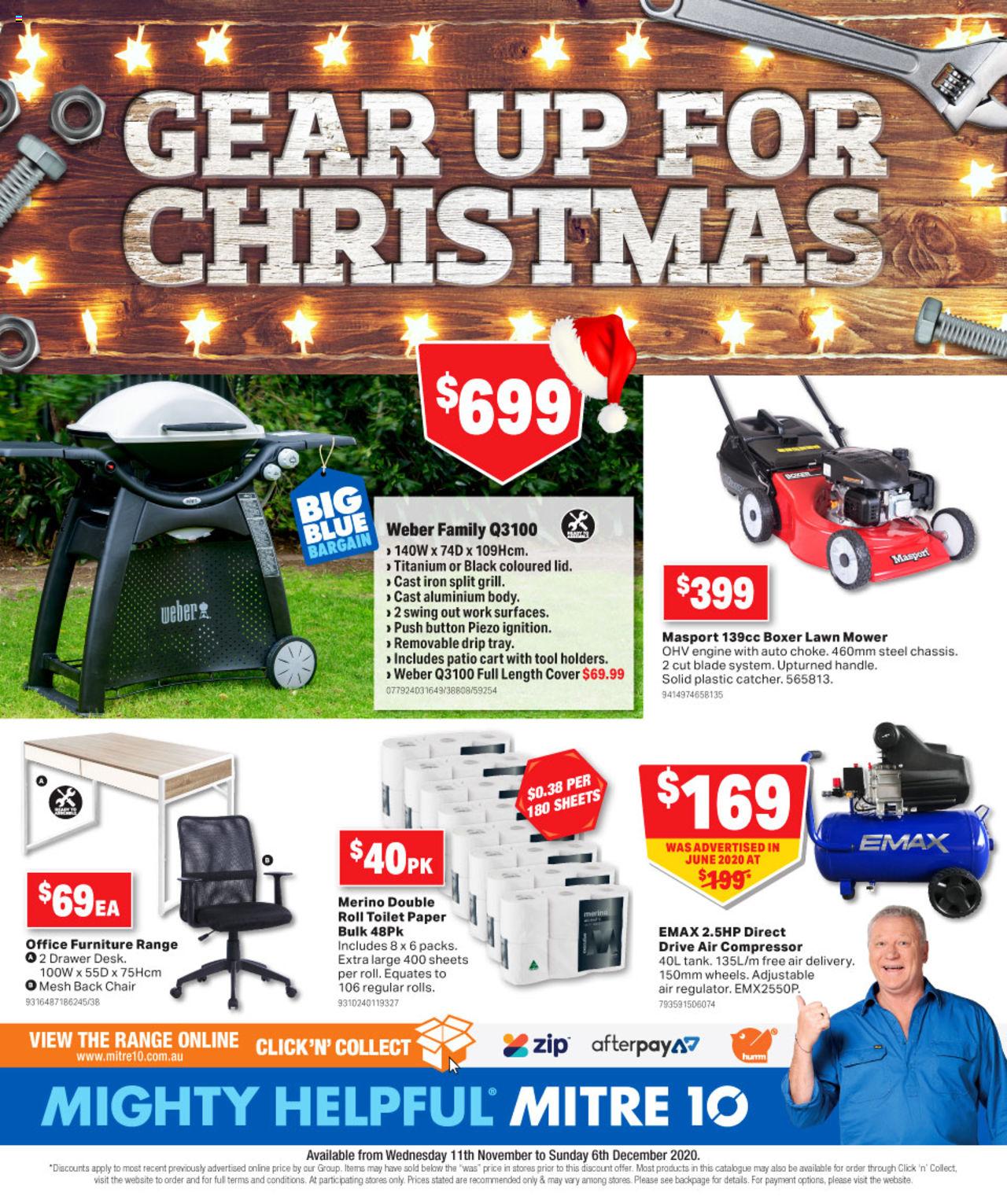 Gifts For Youngsters: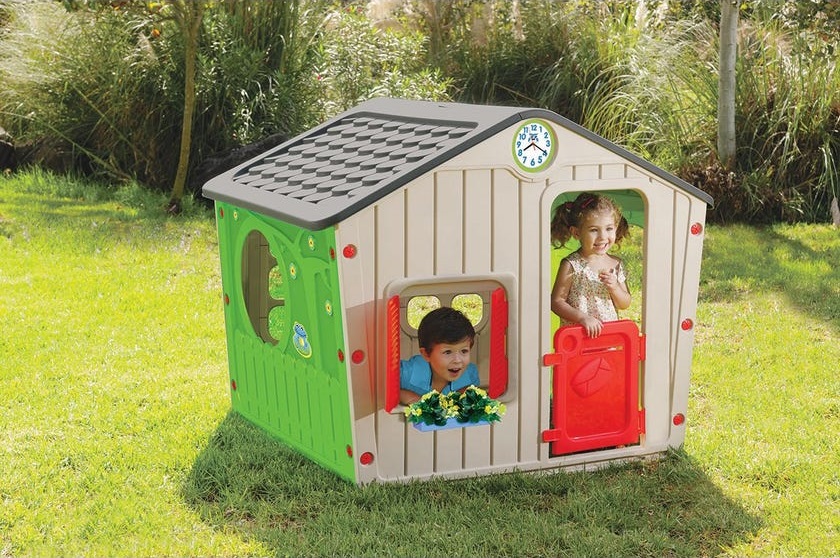 Village Playhouse Large: $199.00
Features a barn-style split door, window with shutters, planter box and clock. Suitable for indoor and outdoor use. Easy to assemble and lightweight. Assembled: 1400 x 1080 x 1155mm.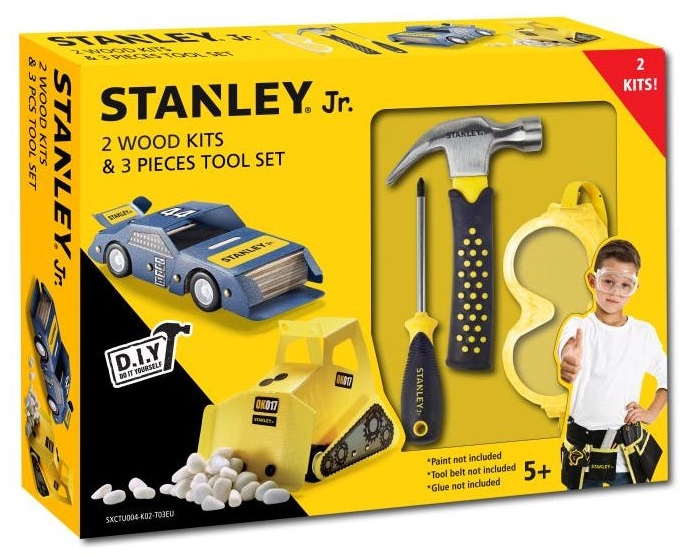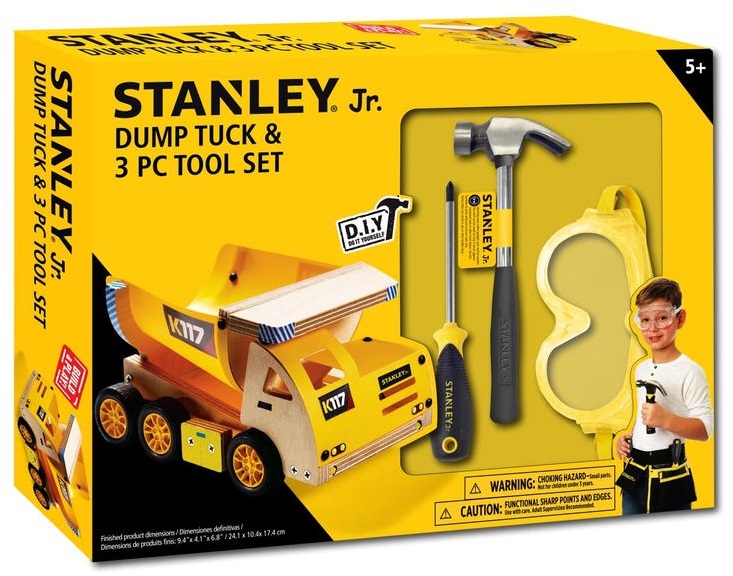 Stanley Junior 3Pce Classic Tool Set & Wood Kit: $39.00
Includes hammer, screwdriver, goggles & 2 wooden kits to build. Suitable for ages 5+.
Also Available - Stanley Jr. Tool Set & Dump Truck Kit 3 Piece: $39.00 - Includes Philips screwdriver, hammer, goggles & dump truck kit. Suitable for ages 5+.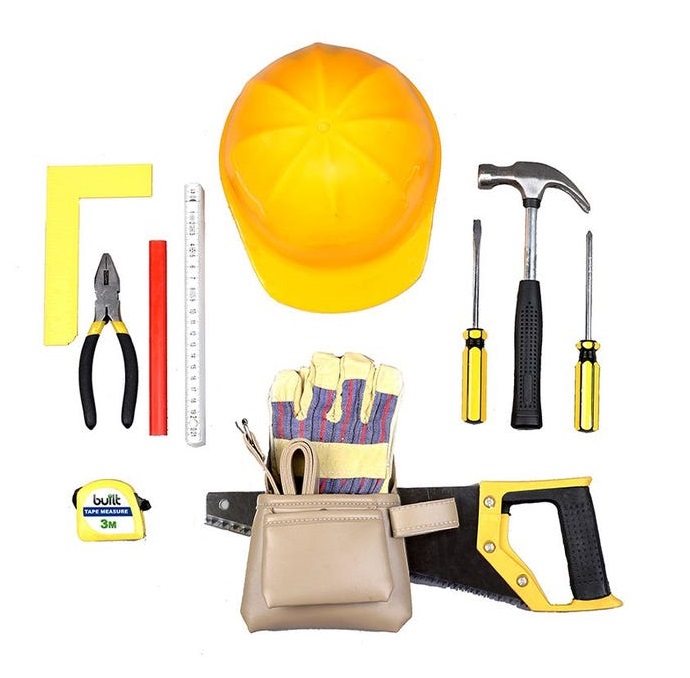 Built Big Kids Tool Kit - 12 Piece: $29.00
Pack contains: 1 x Hammer, 2 x Screwdriver, 1 x Cap, 1 x Carpenters Pencil, 1 x Hand Saw, 1 x Tool Bag, Gloves, 1 x Square, 1 x Pliers, 1 x Level, 1 x Tape Measure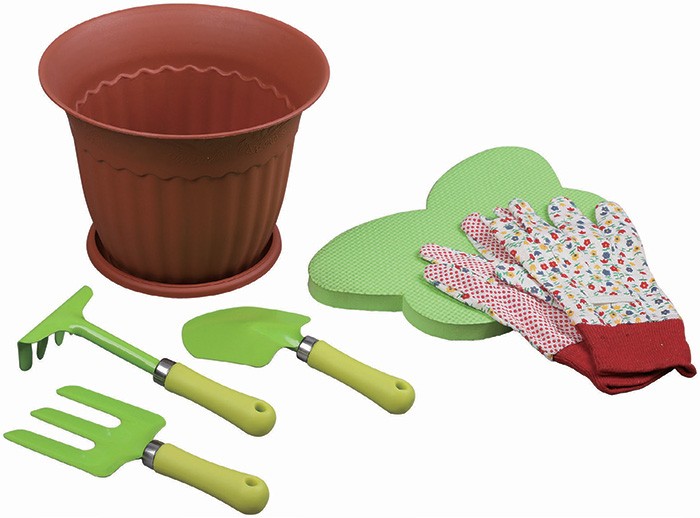 Kids 6Pce Garden Tool Kit: $13.00
Includes butterfly design kneeling pad, garden gloves, 3Pce garden tools & planter pot.
Stocking Stuffers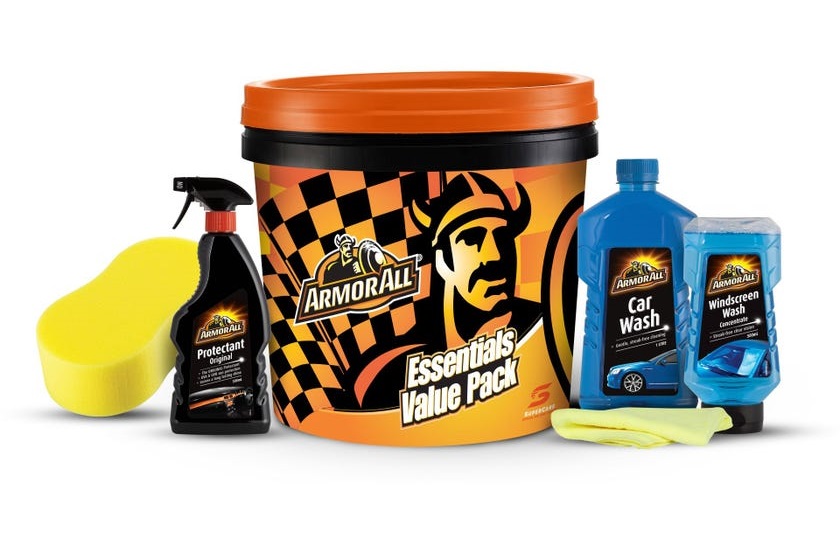 Armor All Essentials Cleaning Bucket - 5 Piece: $25.00
5 Piece gift pack; Car Wash 1L. Windscreen Wash 500ml. Protectant 500ml. Sponge. All Purpose Cloth.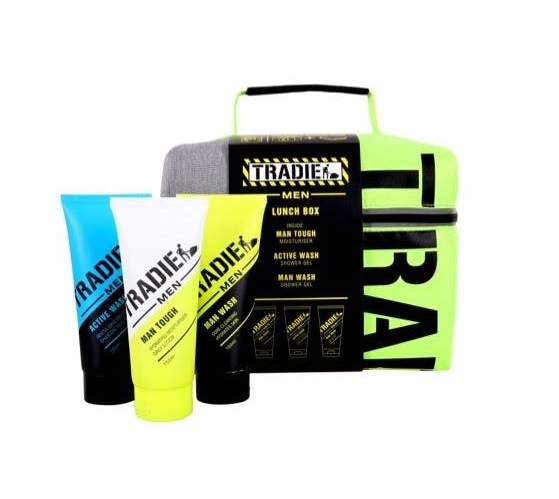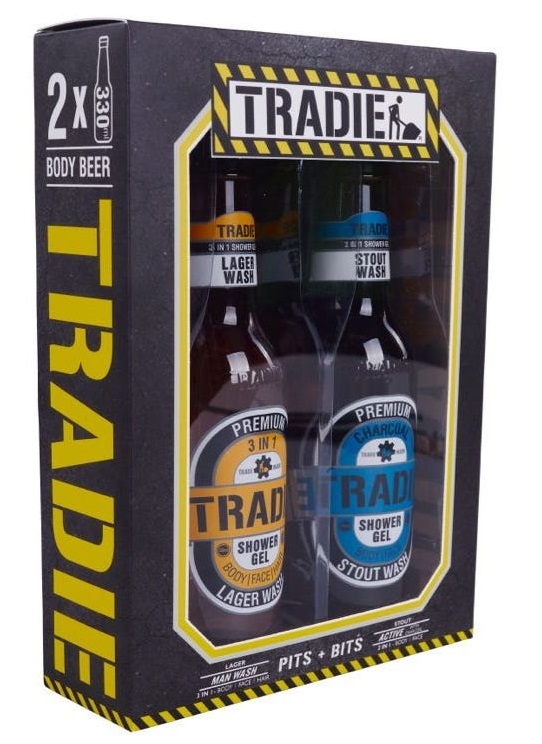 Tradie Lunch Box Cooler: $19. 00 Includes Lunchbox, Man Tough Moisturiser, Active Wash Shower Gel & Man Wash Shower Gel. Tradie 2Pk Beer Bottle Body Wash: $10.00 Includes 3 in 1 & 2 in 1 shower gel.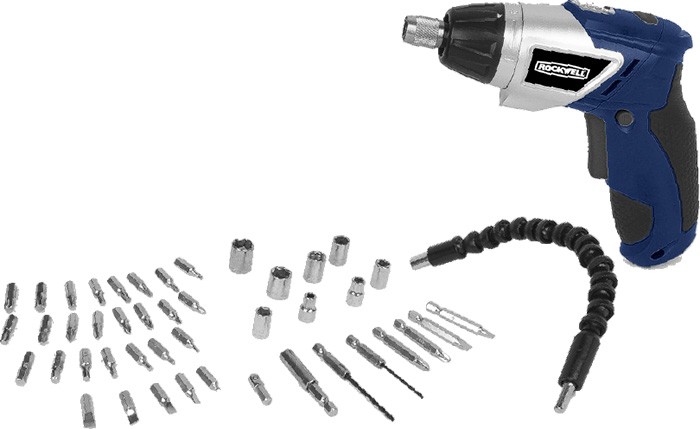 Rockwell 3.6V Screwdriver Torch Set: $29.00
No-load speed 230rpm. 3.5Nm torque. LED light. Forward & reverse function. RD2102K.
Home & Garden Ideas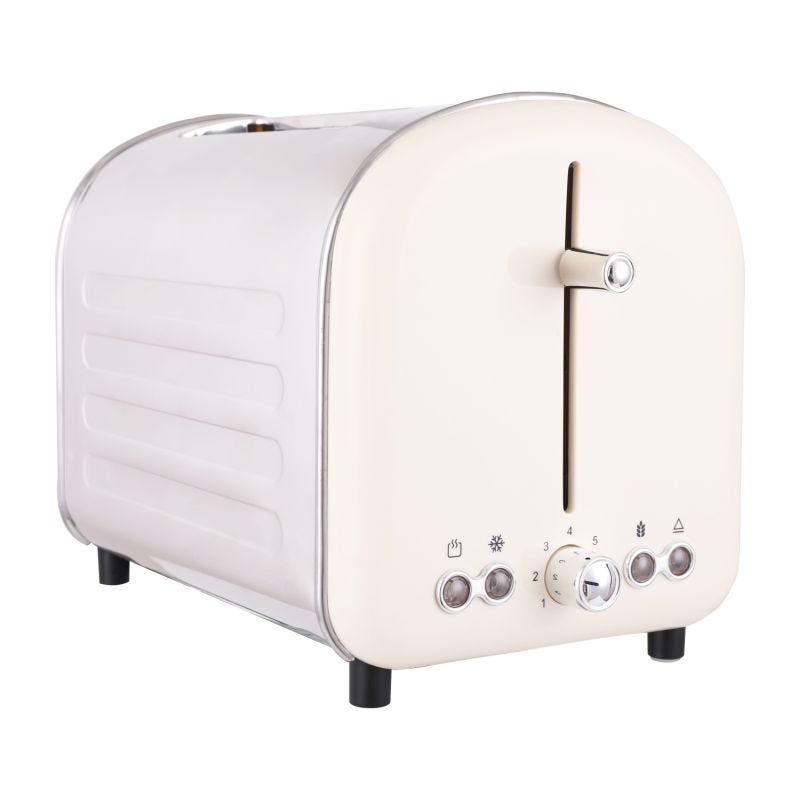 Retro 2 Slice Toaster White: $32.00
Powerful 1000W quick heat motor. Premium 304 grade stainless steel. Electronic control options: Reheat and Defrost, all with LED indicators.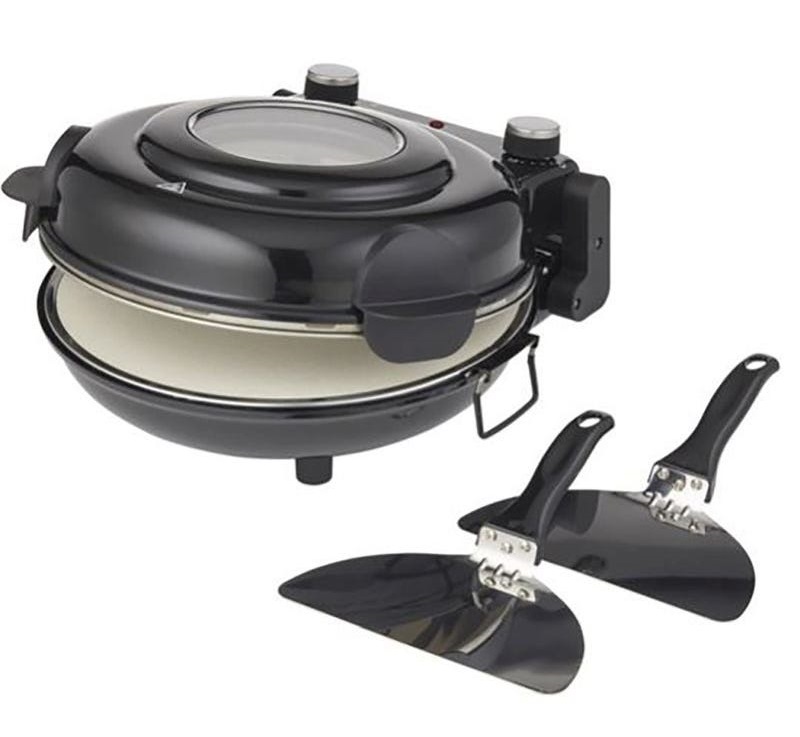 Electric Pizza Oven: $99.00
Cooks perfectly crisp pizzas in just 5mins. Includes two stainless steel paddles & removable ceramic baking stone. Features in built timer for precise cooking.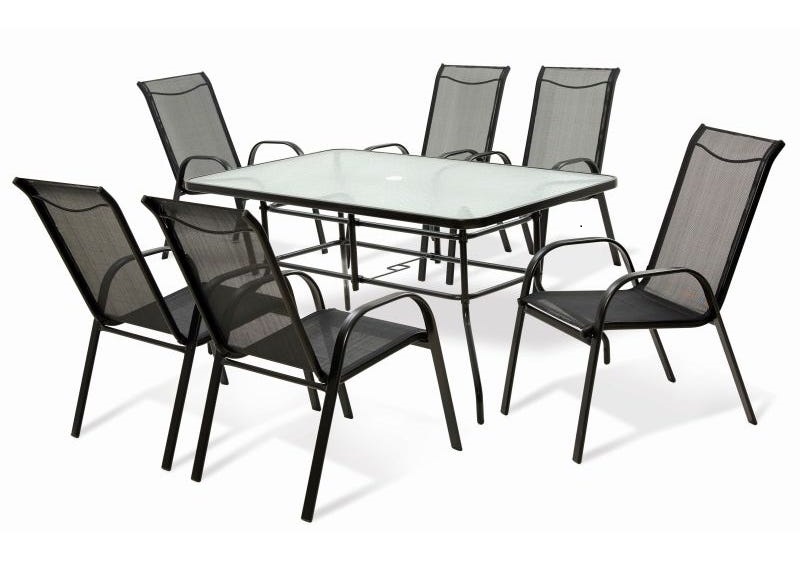 Aiden 7 Piece Steel Setting: $198.00
Black Powder coated steel. Additional chairs available.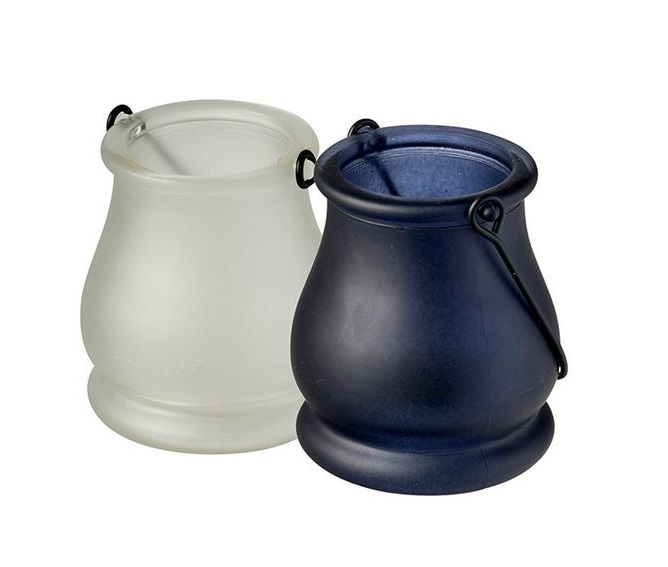 Waxworks Citronella Glass Jar with 6 Tea Lights: $5.00
Up to 3 hours burn time per tea light. Includes 6 tea lights. Contains citronella essential oil - nature's weapon against mosquitoes. Ideal for use with tea light lanterns and candle holders.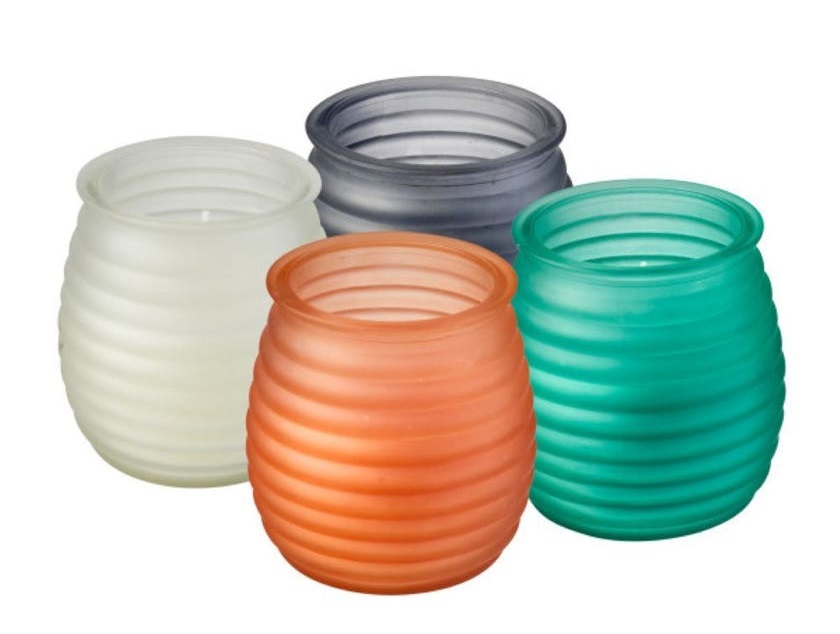 Waxworks Citronella Glass Jar Candle: $5.00
Up to 45 hours burn time. Contains Citronella Essential Oil. Assorted colours.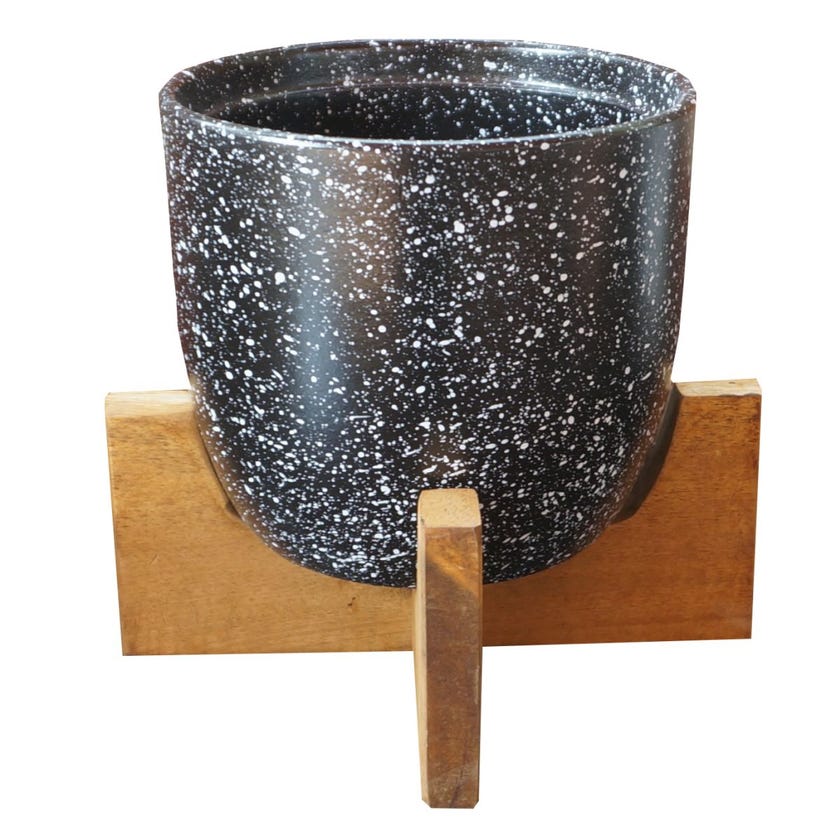 Northcote Pottery Scout Pot Small Black: $19.00
Inject some personality into your living space with Northcote Pottery's new range of indoor planters, hanging baskets and plant stands.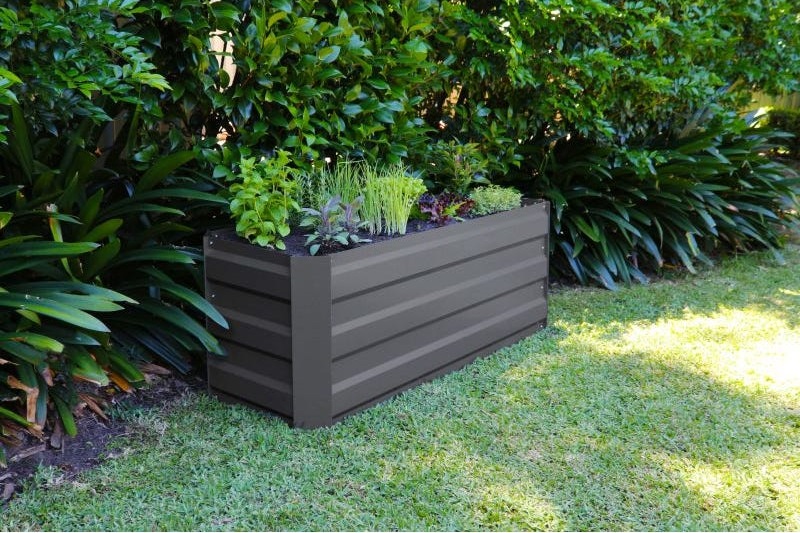 Greenlife Slimline Garden Bed Charcoal: $49.00
Easy to assemble. Safety edges top and bottom. Quality anti-rust powder coated galvanised steel. Stylish and modern. 1200 x 450 x 450mm.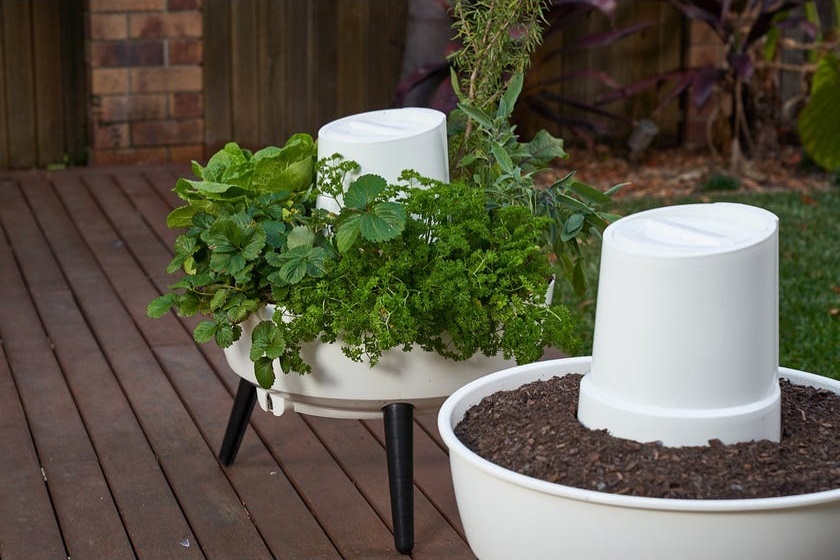 Composta Garden & Wormfarm In One: $119.00
The wormfarm & garden in ONE! Reduces house-hold waste. Perfect for apartments, units & patios. Self-fertilising. Water-saving.
Johnson Brothers Mitre 10 Update: Shop Online Options
Intending to keep our customers and staff safe, we present some additional ways for both our retail and trade customers to do business with us.
Trade and Retail Pick Up
Express Pick up Mona Vale
- Call Johnson Bros Mitre 10 Mona Vale, and we will pick & pack your order and have it ready for you to pick up in 2 hours. (Stocked Lines Only)
- Drive into our undercover Trade Drive-Thru area at 73 Bassett St Mona Vale, and your order will be ready for pick-up.
- Our team members will help you with your load and finalise payment/paperwork
Express Pick up Avalon
- Call Johnson Bros Mitre 10 Avalon, and we will pick & pack your order and have it ready for you to pick up in 2 hours. (Stocked Lines Only)
- Drive into our back lane off Bellevue Avenue, and your order will be ready for pick-up.
- Our team members will help you with your load and finalise payment/paperwork
Online Retail Stores Go Live
We've launched two eCommerce sites offering 2hr pick up in-store and flat rate delivery options on the northern beaches*.
Jbhmv.com.au (Mona Vale)
Jbhav.com.au (Avalon)
With the ability to leave the product on your doorstep, this provides an option of an entirely contactless transaction.
*Flat rate delivery is not available to trade sales, building supplies and trade quantities
** The stock availability is updated nightly, which may mean the stock is unavailable when the order is placed
Trade Delivery to Site
Maybe not new, but certainly worth a mention again!
We can get almost anything delivered quickly onto site!
As always ring the trade desk direct on 9999 0333 and let them know what you need!
Final Thought
Like everyone, we have found ourselves in a new and uncertain environment, but we're setting up (and digging in) for the long haul!
We want to acknowledge that the decision to retain over 120 staff and meet any future challenges head-on, could not have happened without the continued support you provide us as customers.
Thank you and stay safe,
The Johnson Family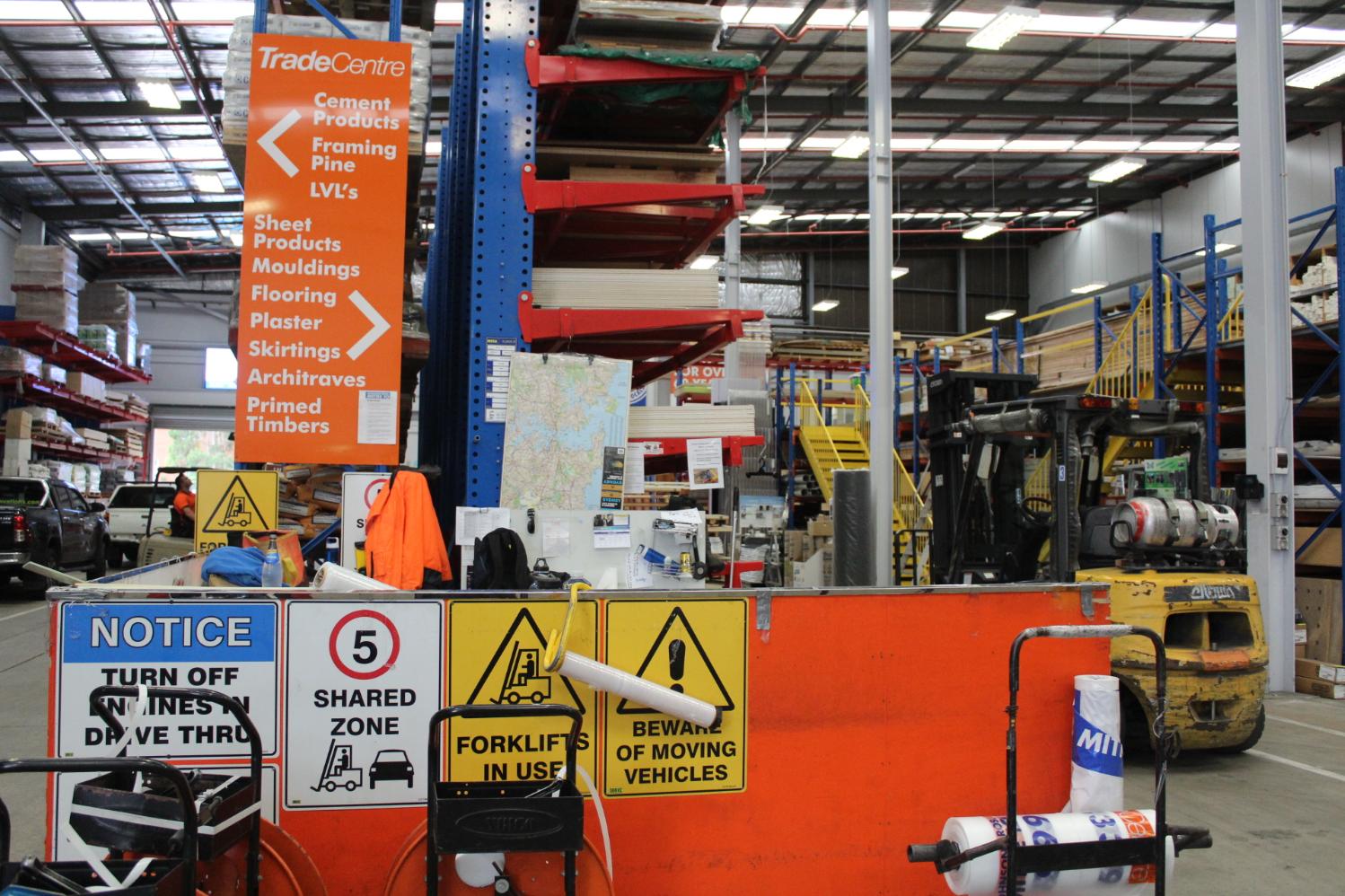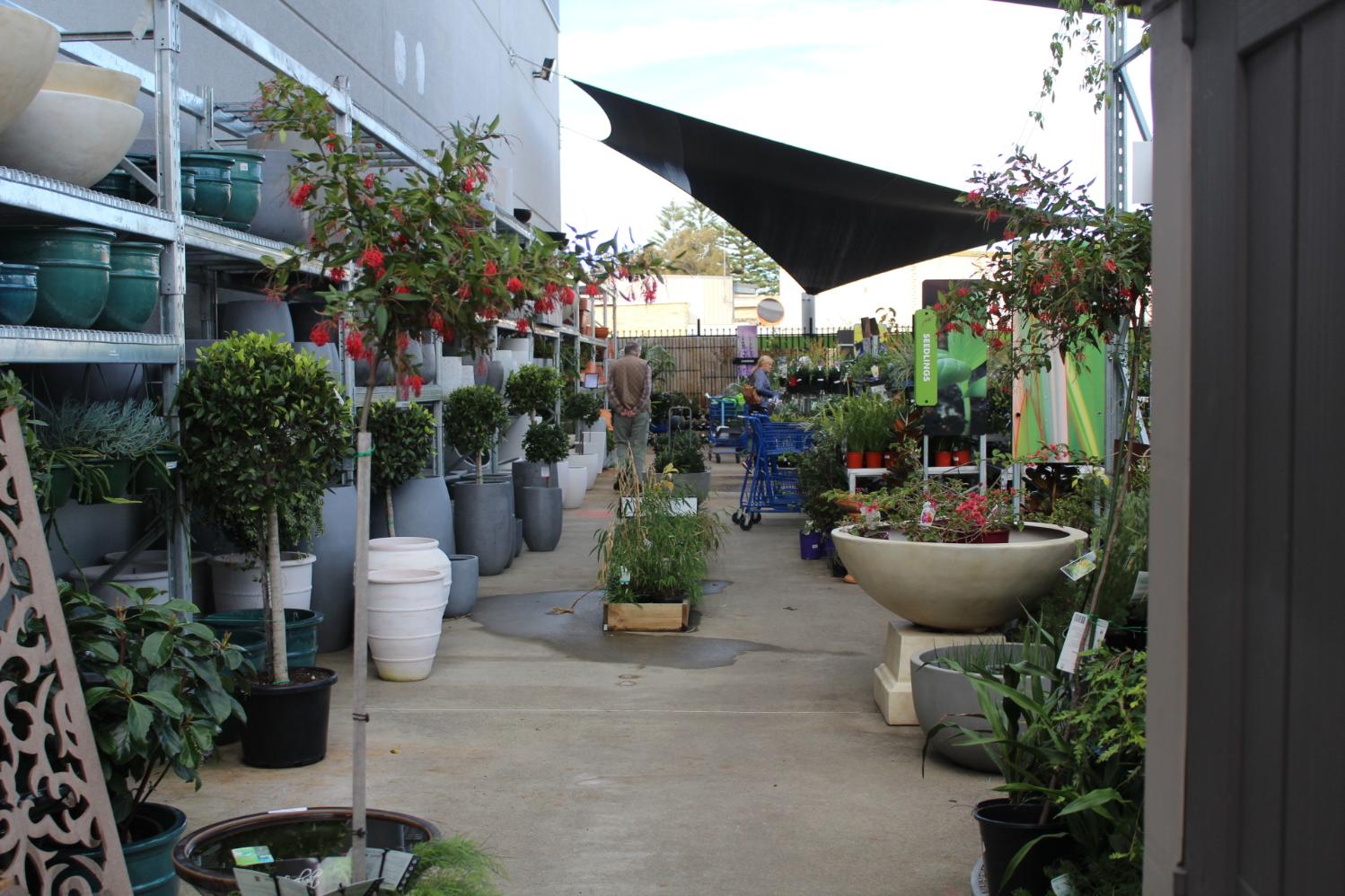 Green Life Garden Centre at Johnson Brothers Mona Vale has a great stock of seedlings, native and other plants and all you need to get gardening in brilliant Autumn weather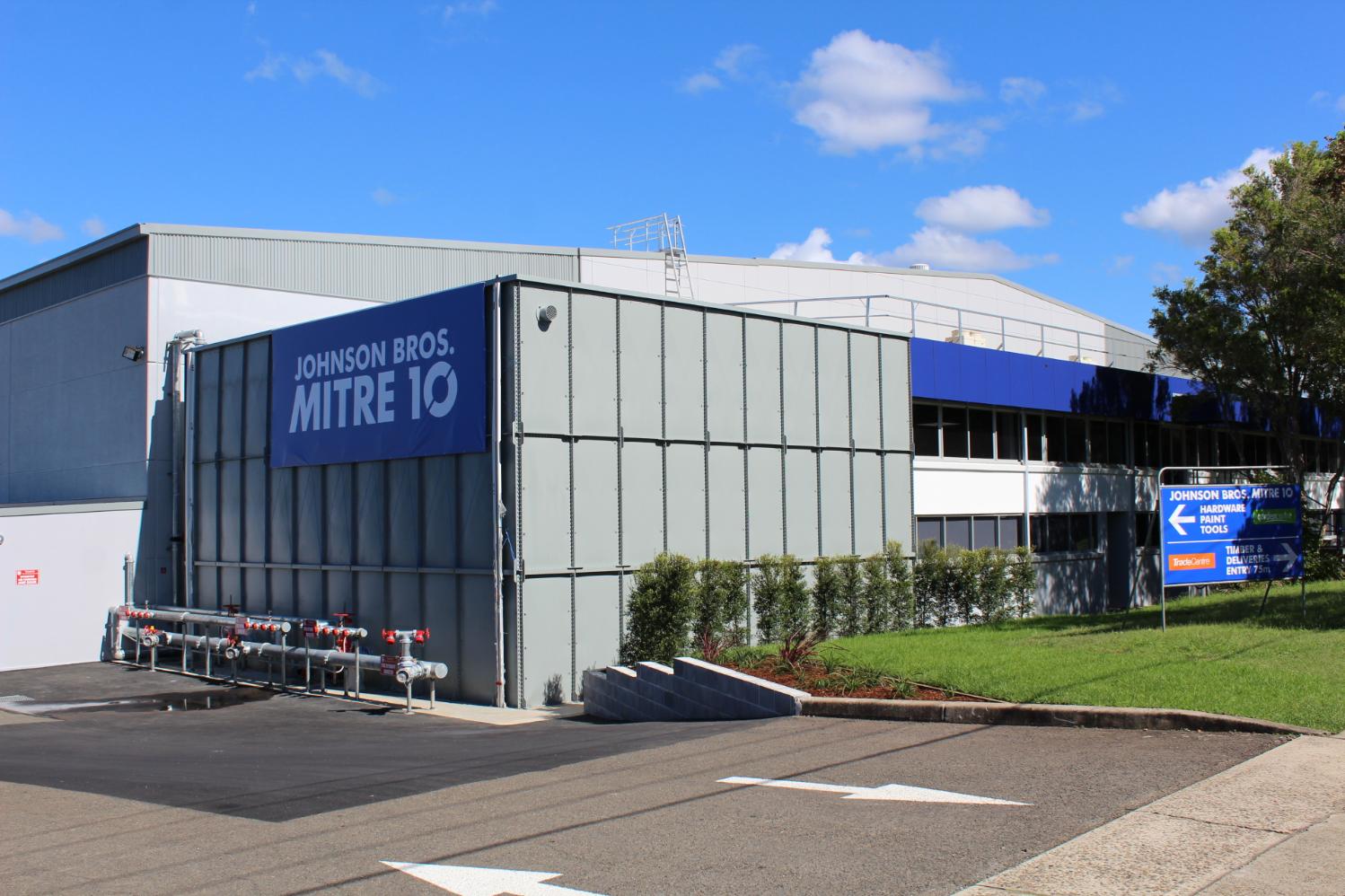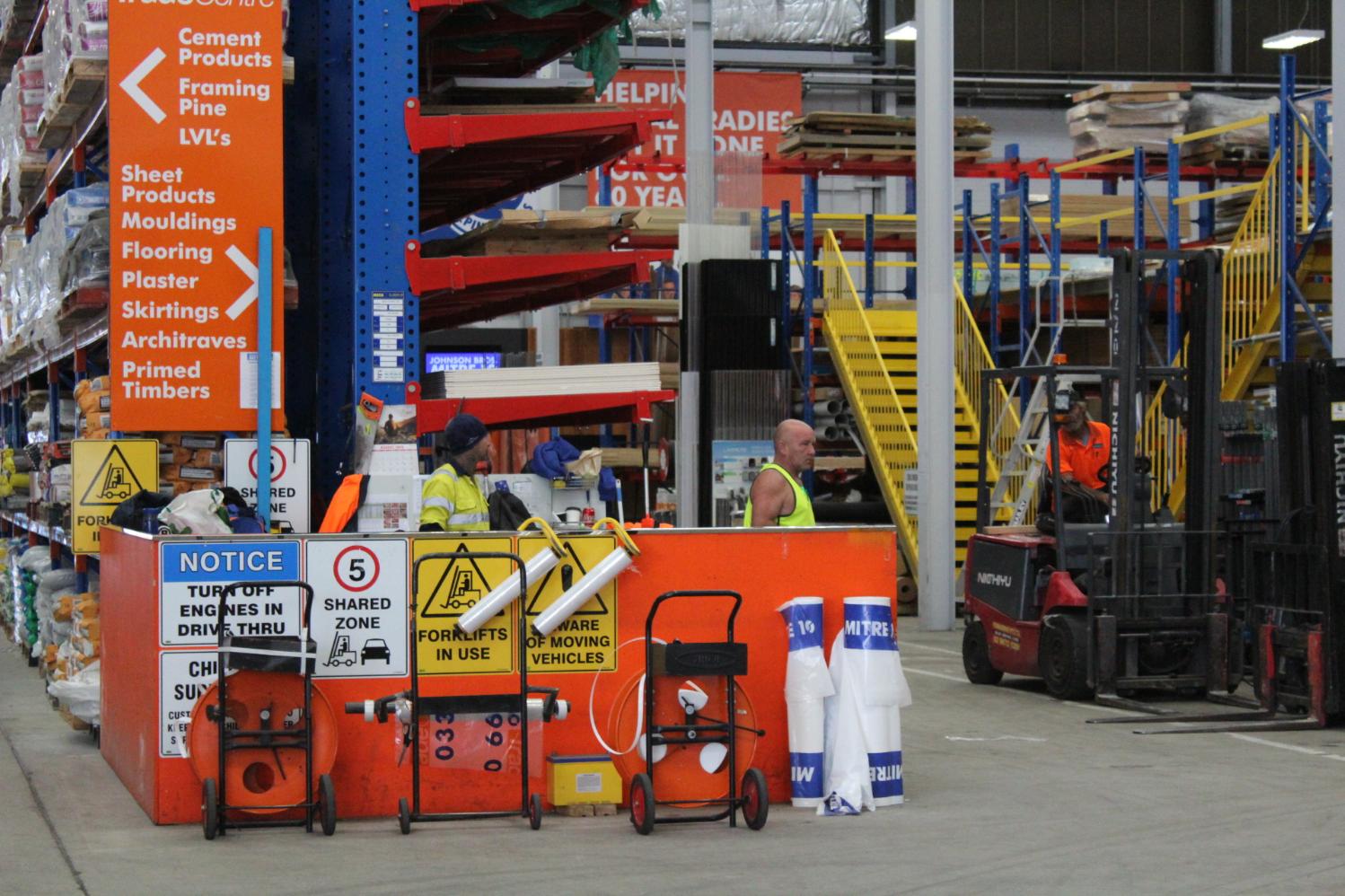 Johnson Brothers Mitre 10 Trade Centre at Mona Vale - everything you need under one roof.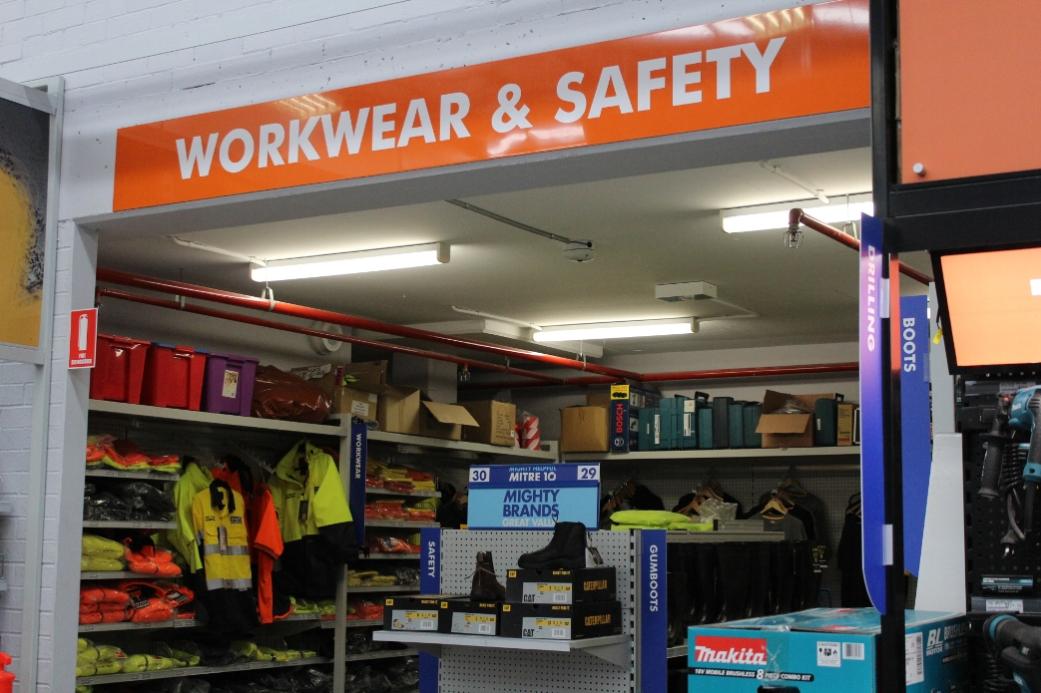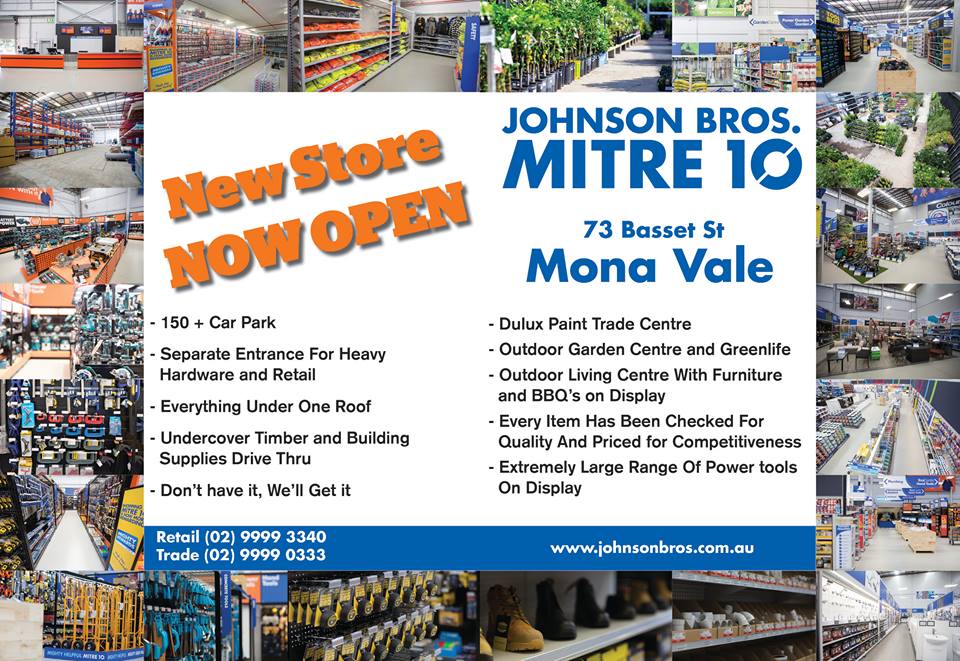 Johnson Brothers Mitre 10 New Store
73 Bassett Street
Mona Vale - Online Store: Jbhmv.Com.Au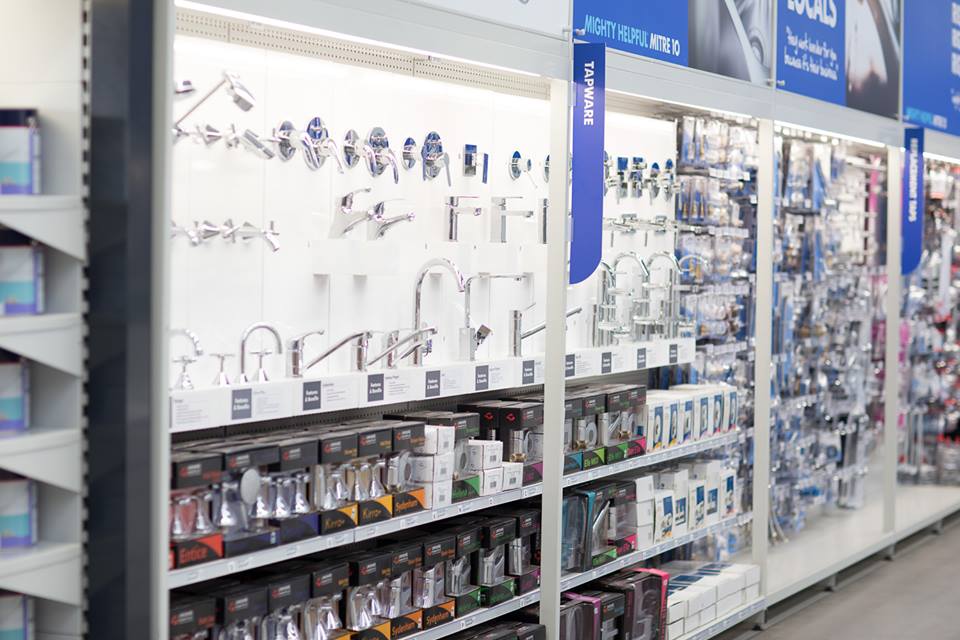 Products advice is available from the trained friendly staff at Narrabeen, Mona Vale and Avalon Johnson Brothers Mitre 10.
Click on logo to visit Johnson Brothers Mitre 10 website
Johnson Bros Mitre 10 - Avalon (02) 9918 3315
Johnson Bros Mitre 10 - Mona Vale (02) 9999 3340
JBH Timber & Building Supplies (02) 9999 0333
JBH Fencing & Landscape Supplies (02) 9970 6333
www.johnsonbros.com.au Online store: jbhmv.com.au

Important
All information and tips in this publication are of a general nature only and neither Johnson Brothers Mitre 10 or Pittwater Online News does not warrant the accuracy or completeness of the information and tips in this publication. This publication is not intended to be a substitute for expert advice.
Johnson Brothers Mitre 10
advises you to always consult an experienced and qualified person when undertaking jobs of this kind (including consulting a qualified tradesperson such as an electrician or plumber where relevant expert services are required).
You should also consider any safety precautions that may be necessary when undertaking the work described in this publication (including wearing any necessary safety equipment such as safety glasses, goggles or ear protectors or hard hats). The information and tips in this publication are provided on the basis that
Johnson Brothers Mitre 10
and
Pittwater Online News
excludes all liability for any loss or damage which is suffered or incurred (including, but not limited to, indirect and consequential loss or damage and whether or not such loss or damage could have been foreseen) for any personal injury or damage to property whatsoever resulting from the use of the information and tips in this publication.
Pittwater Online News and
Johnson Brothers Mitre 10
also advises there may be laws, regulations or by-laws with which you must comply when undertaking the work described in this publication. You should obtain all necessary permissions and permits from council and/or any other relevant statutory body or authority before carrying out any work. Major projects published in this publication always list these and/orlinks to where you may research what your own project requires to meet regulations.